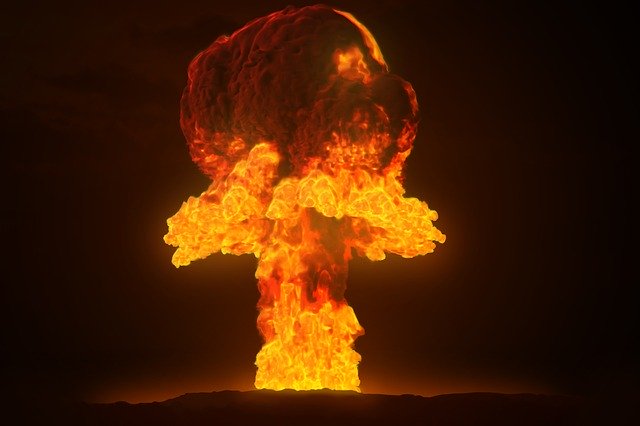 You probably heard the Fed just dropped their interest rate target 50 basis points … which is economic geek speak for half a percent.
If you're a devoted market observer, you've probably seen a dozen reports with as many interpretations about why they did it and what it means to everyone … except YOU.
That's because mainstream financial media doesn't talk to real estate investors. In fact, they barely acknowledge we exist …
… and they surely have NO idea how we think or what we really do.
They just look at investing through their "buy low, sell high" paradigm …
… and are therefore understandably obsessed with trying to divine which direction the next bloviation from the Eccles building will send the paper trading lemmings scurrying.
To Wall Street, "investing" is sprinting in and out of positions faster than the crowd. Miss a step and you get trampled.
And MOST of what they think and say means NOTHING to Main Street real estate investors.
Meanwhile, issues critical to real estate investors (and syndicators) go completely ignored … leaving you to read between the lines for clues in the news.
Not to worry! Your friendly neighborhood compulsive-obsessive newshounds here at The Real Estate Guys™ radio show are here to fill the gap.
So … what's a real estate investor to think … and do … in the wake of this latest extraordinary tactic by a clearly concerned Federal Reserve?
Let's break the topic into bite size pieces …
First, the CONTEXT …
This is the Fed's first "emergency" action …
(at least in terms of a big, unscheduled rate cut … pay no attention to the billions in "not QE" printed to plug the ongoing problems in the repo market)
… since October 2008.
Hmmm … that date seems oddly familiar … didn't something big happen back then?
And if the economy is really as strong as everyone claims, WHY is this "shock and awe" unscheduled cut needed?
We're being told this is in response to the Coronavirus threat to the economy. Some say the Fed's move validates the fears of a global pandemic.
Weird. Weren't all the recent press conferences designed to calm such fears?
But there's a MUCH bigger question to consider …
If the threat of a pandemic has closed factories and broken supply chains, how does printing more money fix that?
Hint: It doesn't. But it does create some other side effects investors … real estate and otherwise … probably want to pay attention to (more on that in a moment).
We think there are a couple of issues at play …
First, as we've been saying for the last few years, there's an important difference between economic activity (the speed of the vehicle) and the financial system it runs on (the vehicle itself).
If your car is zipping down the road to riches at 75 miles per hour, you're feeling like you're making great progress.
But if you don't notice the oil pressure dropping and engine temperature rising, you won't know the vehicle is breaking down … and your trip is in jeopardy.
Make sense?
Gold, oil, the dollar, and interest rates are all important gauges on the financial system dashboard …
… right alongside the speedometer and tachometers of employment and GDP, which measure the speed of the economy.
We think there's a possibility the Fed is injecting liquidity trying to lubricate an engine that's on the brink of breaking down.
Remember, the repo market crisis all happened BEFORE the coronavirus showed up.
The second major issue helping put the Fed's latest move in context is a variation on the same theme … interest rates.
But not the "let's lower interest rates to stimulate this already red-hot economy" use of interest rates.
More like the "let's put a bid on bonds to prop up fragile credit markets" kind of interest rates … the "black hole event horizon" kind (which is a much bigger discussion we've had before).
For today's discussion, here's what you need to know …
The Fed doesn't "set" interest rates. They simply set a target at which to aim their "open market operations".
This is a confusing way of saying the Fed will buy or sell bonds in the open market in order to manipulate interest rates up or down.
When the Fed sells, it adds to supply, driving bond prices down and interest rates up. That's clearly NOT the plan right now.
So the flip side is the Fed plans to BUY bonds, bidding UP the prices, and driving interest rates DOWN.
Here's the important point …
Bond traders KNOW this. And they also know the Fed will pay ANY price to make it happen.
Rising interest rates would be like SAND (or worse) in the financial system's engine … triggering a wave of defaults, margin calls, and a liquidity crisis of biblical proportions. It would make 2008 look like a bad hair day.
So what do bond traders do? (And yes, you should care …)
Bond traders FRONT-RUN the Fed and PILE into Treasuries, bidding them up, driving interest rates DOWN … to ALL-TIME lows.
Yes, we realize many headlines claim "scared" investors are fleeing the "dangers" of the stock market to the "safety" of bonds.
Maybe … but we think not.
Our guess is it's not fear, but greed driving the flurry of Treasury bond buying.
Meanwhile, let's now quickly consider the potential ramifications for Main Street real estate investors …
The most obvious is what we discussed last time … low interest rates create a big opportunity to restructure debt and acquire new cheap debt.
We also think TRUE safety-seekers will start migrating into real assets … like precious metals, oil, and real estate.
Of course, we've been talking about this for years. But these macro trends roll out slowly, so we're pretty sure there's a lot of room to get on the long-term trend train.
And while we could (and probably should) discuss what the rise of precious metals and oil say about the dollar, we'll probably save all that for the Summit … when he have all big brains with us.
The more germane discussion for real estate investors is the effect of low interest rates on income producing real estate.
Three words: Shrinking. Cap. Rates.
As Treasury yields fall, they pull down the yields on ALL investments, including rental properties.
Of course, as any seasoned real estate investor knows, falling cap rates mean RISING prices … and EQUITY for those who acquire real estate at the front end of the cycle.
As insane as it seems, this move by the Fed suggests the bull market in cash-flowing real estate might actually be getting a booster shot.
But BE CAREFUL … because it's easy to get sloppy with underwriting and market selection when things get hotter and even more competitive.
Always remember, unlike stocks and bonds, people still need real jobs to make income properties perform. It's hard for unemployed tenants to pay rent.
While admitting we're far from experts on the matter, our guess is the coronavirus crisis will come and go like the many others before it.
So the real lasting impact may not be (hopefully) loss of large numbers of human lives … or even major disruptions to America's economy or individual lifestyle and freedoms.
But it may wake America up to the vulnerability created by an over-dependence on Chinese manufacturing …
… and a renewed enthusiasm to bring more manufacturing back to the United States.
These are the kind of durable jobs with the potential to drive a sustainable surge in demand for real estate of all kinds.
Smart investors will be watching to see if and where these jobs end up … and will jump in to ride the wave as those markets revitalize.
Yes, these are troubling times. But they're also full of lessons and opportunities.
The odds are good that the world will not just survive, but thrive, despite the consistent parade of threats and temporary turmoil.
Real estate investing is a long-term game played best by watching the long-term trends … and letting real estate do for you what it does best …
… providing investors with a way to profit from the long-term decline of the dollar while staying mostly insulated from the wild volatility of the Wall Street casinos.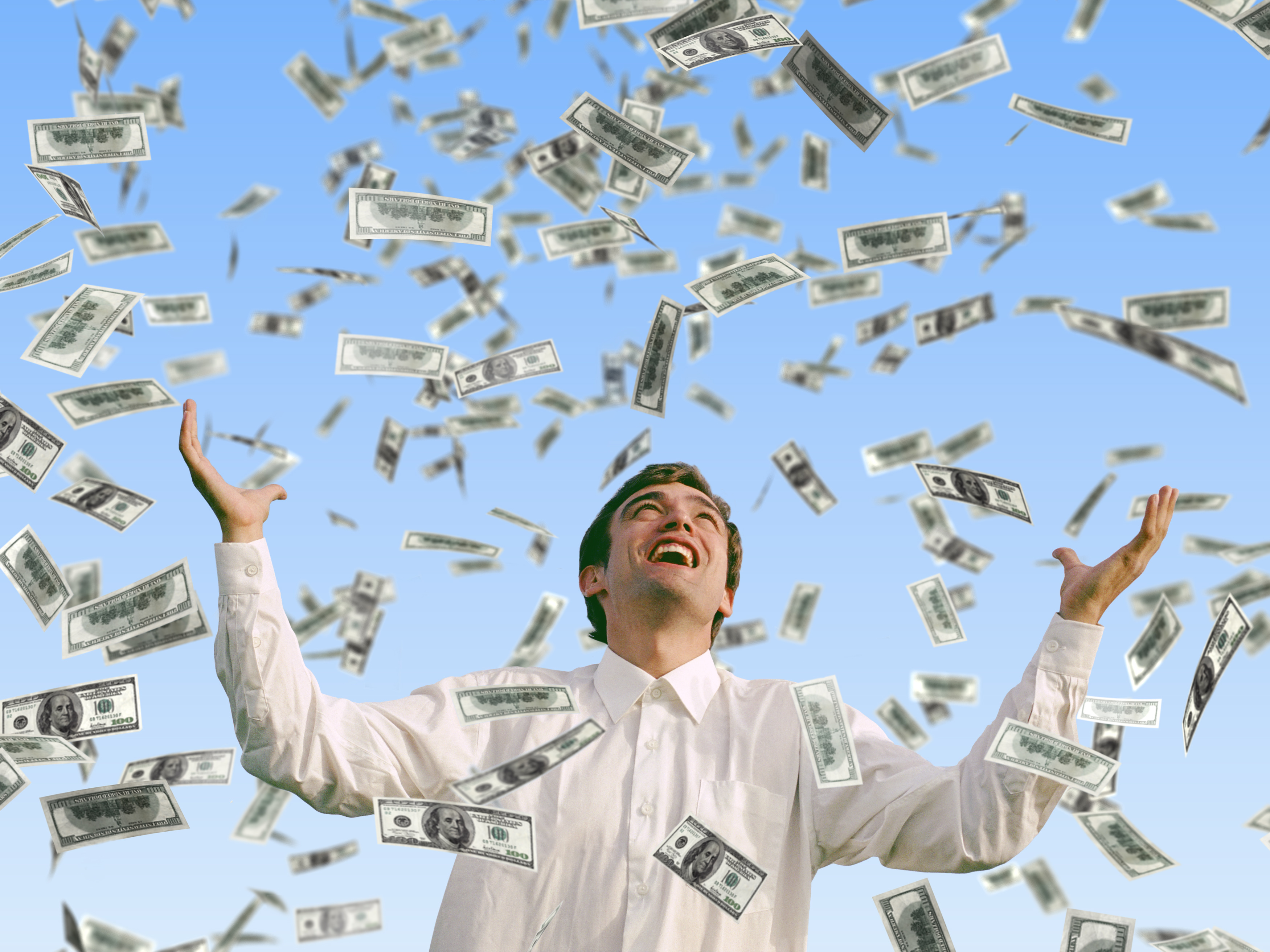 Some people go from rags to riches … all by getting involved in real estate. 
That may not be the case for everyone, but real estate IS one of the most reliable vehicles for building lasting financial freedom. 
We're talking with an investor whose story is a gripping tale of winning … losing … and making a comeback. See what lessons YOU can learn from his experience. 
In this episode of The Real Estate Guys™ show, hear from:
Your free-wheeling host,

Robert Helms

His free-loving co-host,

Russell Gray

Investor and author of

Financial Freedom with Real Estate Investing

,

Michael Blank
---
Listen
---
Subscribe
Broadcasting since 1997 with over 300 episodes on iTunes!
---
Review
When you give us a positive review on iTunes you help us continue to bring you high caliber guests and attract new listeners. It's easy and takes just a minute! (Don't know how? Follow these instructions).
Thanks!
---
Real estate's many paths to financial freedom
We have so many listeners who are brand new to real estate. 
They're trying to figure out if it really makes sense to build wealth with real estate. Is it really a vehicle for growth?
Real estate isn't as simple as some other investments … but there are a lot of reasons to like real estate. It's arguably the best financial vehicle on earth. 
At this particular time in the economic cycle, some people are a little nervous about real estate … but you don't have to be. 
Walking into real estate is like walking into a big mall … there are so many different ways to approach it. 
Real estate is just a vehicle … and it's a vehicle to produce a financial result in your life. 
When you figure that out, the first thing you need to do is develop yourself as an investor. 
Think about who you are, what you want, what you have to work within terms of experience, financial resources, relationships … all the elements that help build your personal investment philosophy. 
Then … you look at what the market is giving you to work with, and YOU work to put it all together. 
You're going to have to fill in some gaps in your education … and maybe your credit score or your income. You're also going to need to position yourself to understand markets and teams. 
The easiest way to do this is to surround yourself with other people who have been there, done that. 
There are so many ways to approach the problem of making money in real estate … and that's what we are talking about today. 
Meet Michael Blank
One of the paradigms we have to break is this idea of scarcity versus abundance. So many people believe that there is only so much to go around. 
By sharing, we all open ourselves up to better deals and more education. It's called an abundance mindset. 
In that spirit, our guest today is a fellow podcaster. He's an author. He's a teacher. He's Michael Blank. 
Michael's latest book is Financial Freedom with Real Estate Investing. But the story of how he got into real estate … like every investor's … is unique. 
Michael has a master's degree in computer science. He started off programming and joined a software startup in the late 1990s.
When the software company went public, Michael found himself with some cash in the bank. But he learned quickly that it doesn't matter what's in your bank account … it's about what passive income you have. 
"I quit my job and learned how to trade stocks and options, how to flip houses. My big idea was actually restaurants, and I got involved with a pizza franchise," Michael says. 
That worked for Michael until the recession. 
"I lost my IPO, millions in the restaurant debacle. I almost lost my house. It was a low point for me, and I learned a lot during that time," Michael says. 
Michael clawed his way out with real estate. 
Like so many people, Michael thought of real estate as single-family house investing. He started by flipping homes. 
But he didn't have any money … so he learned how to raise money and syndicate. He started buying two houses a month and flipped three dozen houses in a few years. 
He ended up investing in an apartment building … and he learned a crucial real estate lesson. 
"While house flipping was profitable, it was a lot of work. I couldn't just take time off if I wanted. Meanwhile, this apartment building was just sending me money in my mailbox," Michael says. 
Today, Michael is one of the leading authorities on multifamily syndication. 
Don't wait to get started
Multifamily is just one of the many real estate options at "the mall." But it's an awesome niche to play in. 
Deals might be a little scarcer … and cap rates might be a little compressed … but financial freedom means having other people get up every day and work hard and send a chunk of their money to you. 
That's what apartments are great at. 
The biggest hold-ups to investors jumping into multifamily … money and experience. 
They think that the smart thing to do is landlord for 5 to 10 years in single-family and then take that experience and "graduate" to multifamily investing. 
"That plan is unnecessary," Michael says. "The ability to raise money and be taken seriously by brokers and investors can be achieved in a very short period of time." 
Michael teaches people how to do just that. 
You can learn all the details … how to read contracts and understand titles and escrow and market analysis … but you have to start with your mindset and your heart. 
If you believe that you CAN learn what you need to know to be successful … then you are already on your way. 
Learn more about how YOU can find financial freedom through real estate investing … and the different investment options available to you … by listening in to our full episode!
More From The Real Estate Guys™…
The Real Estate Guys™ radio show and podcast provides real estate investing news, education, training, and resources to help real estate investors succeed.
---
Love the show?  Tell the world!  When you promote the show, you help us attract more great guests for 

your

 listening pleasure!
Is it too late in the cycle to find great real estate investment opportunities?
With all the talk of bubbles and compressed cap rates, we visit with a multi-market investor who's finding plenty of deals … even this deep into the cycle.
Listen in and learn what to look for and how to know if a market still has room to run.
---
More From The Real Estate Guys™…
The Real Estate Guys™ radio show and podcast provides real estate investing news, education, training, and resources to help real estate investors succeed.
---
Love the show?  Tell the world!  When you promote the show, you help us attract more great guests for 

your

 listening pleasure!
It's your questions and our answers.
That's right. It's time for another segment of Ask The Guys … when we hear about the real-world challenges investors like YOU face every day.
We have another great collection of questions from our loyal listeners … covering everything from infinite returns to gold, proper reserves, compressed cap rates, and cash flow.
Remember … we aren't tax advisors or legal professionals.
We give ideas and information … NOT advice.
In this episode of The Real Estate Guys™ show, hear from:
Your in-the-know host,

Robert Helms

His go-with-the-flow co-host,

Russell Gray
---
Listen
---
Subscribe
Broadcasting since 1997 with over 300 episodes on iTunes!
---
Review
When you give us a positive review on iTunes you help us continue to bring you high caliber guests and attract new listeners. It's easy and takes just a minute! (Don't know how? Follow these instructions).
Thanks!
---
The ins and outs of infinite returns
Our first question comes from Sean in Durango, Colorado, who wants to know more about the ins and outs of infinite returns.
This is a topic we are pretty passionate about … it was even the theme of this year's Investors Summit at Sea.
The idea of an infinite return is pretty simple. It means that you're investing on the house's money.
In other words, you put up some money for a deal … to buy a property or be in syndication or grow crops … and at some point the deal has paid you back … and you're still making money.
Maybe that takes a year or five years … but once you get all of your initial capital off the table, everything else that comes in is an infinite return.
Infinite returns are easy to do in real estate … but it DOES take time.
There are lots of different ways to chase an infinite return, like getting creative with financing and syndication … but the core concept remains the same.
You're earning a return on no money at risk.
Purchasing real estate with other people's money
Teresa in Claremont, California, wants to know more about using other people's money to leverage the purchase of real estate.
Does it only work with people who have lots of money for a downpayment? Are there any lenders willing to finance 100 percent of a deal for a buy and hold?
Using someone else's money doesn't mean breaking into their house in the middle of the night or stealing from their bank account.
It means showing them the opportunity.
One of the primary sources of other people's money are lenders. They're in the business of putting capital to work for their depositors, for their shareholders, and sometimes for themselves.
Lenders put up some of the money for a deal in exchange for some portion of the return or a predictable income stream, like an interest payment.
You can also leverage other people's money through syndication. If you need $1 million to do a deal, you can raise $100,000 from 10 different people.
There are lots of legal and ethical implications to a syndicated route like this … but it can be a great way to get started passively or if you're interested in being a full-time real estate practitioner.
A lot of people think they have to have some sort of money to start with to do a deal. It helps … but you don't have to.
What you do have to have is a deal that makes sense … because it's going to end up being the collateral or the investment that your equity partners come to.
No matter what, you're going to have debt … and you're going to have equity.
The key is to look at how much profit is in the deal and figure out how much of that you can give away to different people for their participation.
And when all of that is done … is there enough leftover for you?
Finding a lender who will cover 100 percent of deal through a loan is tough … and the ones that do will usually be for a primary residence.
Protect your cash flow with reserves
Gary in Scottsdale, Arizona, owns four single-family rental properties.
The question on Gary's mind is how to deal with the reality of net cash flow … one major expense can wipe out your entire annual cash flow.
It's real and it happens. It has even happened to us.
We always … always … put contingencies and reserves in our pro formas.
A pro forma is your plan for the property … what you think the income and expenses are going to be.
There are two major places where you will need reserves.
When you buy the property, you can't put 100 percent of your cash into the down payment and the property. You need to have some in reserve.
Most lenders require this. When you close escrow, they'll want to make sure that you still have money in your bank account.
We also recommend that you take some reserve capital out of every month's payment as the rent comes in.
Perform your vital functions … and then put a little bit aside. That amount depends on your projected plan for your property and what needs you anticipate.
The cause and effect of cap rates and interest rates
With cap rates compressing across the country, it has been said that investors should be careful to still maintain a good spread between the cap rate and the interest rate.
Drew in Chicago, Illinois, wants to know if there is a direct correlation between these two factors or if it's just a general rule of thumb to indicate when a market might be overpriced.
We think this is a great question.
Capitalization rate … or cap rate … is determined using net operating income.
Cap rate doesn't include anything to do with leverage or your loan … so there is zero correlation between cap rate and the interest rate.
But there CAN be cause and effect.
If interest rates are low and you can borrow money for cheap … you want to borrow more.
And if you want to go out and find a property, you're going to find a lot of competition because rates are low.
So, you'll bid up the price for the same amount of income … making the cap rate go down.
Leveraging from gold and real estate
Debra in Alpharetta, Georgia, wants some further insight into leveraging from gold and real estate combined.
Assets like gold and oil are basically proxies for the dollar.
We borrow in dollars. We lend in dollars. We invest in dollars.
When you start looking at the dollar, you see a long-term trend in loss of purchasing power … it's called inflation.
Real estate investors use inflation to get rich by borrowing money from the future and bringing it into the present when it's worth more.
So when you borrow … you have effectively shorted the dollar.
You can accelerate that process with gold.
If you look at the history of gold relative to the dollar, it basically stays the same as the purchasing power of the dollar declines.
Gold gives you the opportunity to hold some liquid wealth outside of the banking system and hedge against the falling currency.
More Ask The Guys
Listen to the full episode for more questions and answers.
Have a real estate investing question? Let us know! Your question could be featured in our next Ask The Guys episode.
---
More From The Real Estate Guys™…
The Real Estate Guys™ radio show and podcast provides real estate investing news, education, training, and resources to help real estate investors succeed.
---
Love the show?  Tell the world!  When you promote the show, you help us attract more great guests for 

your

 listening pleasure!
If the first property you bought as a real estate investor was a single-family home, you're not alone.
This property type is a popular first choice for many … maybe even most … real estate investors.
But eventually, you'll want to take your investing to the next level. If you're at that point, this episode of The Real Estate Guys™ show is for you!
We'll be chatting with our special guest about how investors can get started with multi-family properties … from duplexes to fourplexes.
Listen in! You'll hear from:
Your next-level host, 

Robert Helms

His level-one co-host, 

Russell Gray

Consultant at Fourplex Investment Group,

Steve Olson
---
Listen
---
Subscribe
Broadcasting since 1997 with over 300 episodes on iTunes!
---
Review
When you give us a positive review on iTunes you help us continue to bring you high caliber guests and attract new listeners. It's easy and takes just a minute! (Don't know how? Follow these instructions).
Thanks!
---
From house-flipper to investor
A bit about our guest … Steve Olson got his start in real estate at the tail end of his college career, when he flipped his first house.
He's now an experienced investor who works to help other investors add value to multifamily investments.
We asked him for his thoughts on flipping now that he's moved on.
"It's not a bad thing to do," he says, although he acknowledges flipping is not really real estate investing because you have to trade time for dollars.
"You have to know what you're getting into," he says. For many investors, flipping can be a great way to generate capital, but it's not always sustainable.
Steve would recommend that new investors talk to someone who's flipped houses before they consider that option seriously.
Taking the leap to multi-family properties
If you've started out in single-family housing … or even if you haven't … multi-family properties are an excellent next step.
Steve specifically recommends two-, three-, and four-family apartments.
Why stop at fourplexes? For a good reason … Fannie Mae has loan options for investors that stop at four-family apartments.
These slightly bigger investments are the perfect next step up. And they allow you to fully maximize a Fannie Mae mortgage.
They also provide a more sustainable income source. Think about it … single-family properties are either 100 percent occupied or completely vacant.
But with a fourplex, even if you have one vacancy, you have a 75 percent occupancy rate.
There's one problem with multi-family properties, though … and that's demand. Because demand in the housing market is high right now, even for properties bought primarily by investors, cap rates are being pushed up.
Some investors resort to buying properties in bottom-of-the-barrel neighborhoods … but that's a risky bet.
A return for a low-priced property might look great on paper, but a low return that actually happens is far better than a high return on paper that never happens.
Tenant quality is worth it for the peace of mind.
So how do investors find great properties … that aren't in C-class neighborhoods? Steve has two options for investors.
Find lower cap rates with a value add
Cap-rate compression is driving prices up … but rents aren't rising. Steve recommends that investors navigate today's market by finding value-add opportunities.
Finding a respectable cap rate takes some maneuvering, he says.
He names two options:
Buy a run-down apartment for a low price and add value after purchase.

Buy land pre-construction and then add value by building new apartments.
With the Fourplex Investment Group (FIG), Steve helps investors navigate the second option.
He recruits investors before properties are even built—a win for investors, who can get a better cap rate, and for developers, who get risk removed from their plate.
So how do investments with FIG work?
FIG operates in four markets: Salt Lake City, Houston, Boise, and Phoenix. They are cautiously investigating new markets as well.

New projects start with a tract of land and a developer. Then FIG puts together a pro forma and releases the new project to investors four to six months before the build date.

Investors put down a deposit to reserve their spot, and FIG sets them up with construction financing.

Fourplexes (as well as some three-plexes and duplexes) are built in groups. Construction usually takes about 12 months. Investors get two to four brand-new townhomes … and one tax ID.

The average fourplex runs from 650k to 800k, depending on the market. Investors put 25 percent down and refinance when construction is complete.

FIG requires investors to use an in-house property manager, at least for the first two years of their investment. This provides stability and maintains the integrity of rents.

FIG sets up an HOA to preserve the appearance … and value … of the townhouse-style properties. Exterior maintenance of the properties is included.
"The fourplex model does well when the market isn't doing well," says Steve … and that's the ultimate measure of whether your investment is a good choice.
Steve shared lots of details about how investors can get started in multi-family properties with FIG … but if you're interested in more information about how YOU can make the jump to multi-family properties, please click here to request a report he compiled especially for listeners of The Real Estate Guys™ show.
Words of wisdom
We asked Steve what he wished new investors knew going in to a multi-family deal. He gave us a few words of wisdom:
"The pro forma is only as good as the neighborhood."

"You're not buying treasury bonds." Steve says nothing … including a return … is guaranteed.

"When something goes wrong, that IS normal." Investors have to accept there will be bumps in the road and …

View real estate investments through a long lens. A few months are not indicative of a long-term trend. Investors should be patient, Steve says.
We hope you gleaned some new perspectives from our conversation with Steve. We certainly did!
We believe in education for effective action … which is why we encourage you to seek out many different perspectives and relate them back to your personal investment philosophy.
The more ideas and perspectives you're surrounded by, the more likely it is you'll hit on something that perfectly aligns with your own goals as an investor.
So keep on listening!
---
More From The Real Estate Guys™…
The Real Estate Guys™ radio show and podcast provides real estate investing news, education, training and resources to help real estate investors succeed.
Many people think that the residential real estate crisis and its impact on banks and the secondary mortgage market have set the table for an even bigger implosion in commercial real estate.  But if you believe that opportunities often come dressed as problems wearing work clothes, maybe that isn't so bad.
In studio today to take a look at the State of Union in commercial real estate are:
Your President and host, Robert Helms
Co-host and teleprompter operator, Russell Gray
Our Speaker of the House, the Godfather of Real Estate, Bob Helms
With so much focus on the residential real estate and mortgage markets, which is of much greater interest to the main street consumer and news outlets which cater to them, we thought it would be interesting to take a look at the commercial side of real estate.  Many observers think that there are dark days head for commercial properties, but what are the current trends?  More importantly, where are the best opportunities today and in the future?
We start out by taking a look at the sales and pricing trends in retail real estate.  What affect is the soft economy and subdued consumer spending having on retail occupancies, rents and cap rates?  Will money be available to purchase and refinance these properties?  Will there be buyers?  Inquiring minds want to know!
Sticking with the discussion of concerns about the availability of funding, we delve into a discussion of what's happening in multi-family where government subsidized money has been plentiful.  With the pressure on Fannie Mae, will multi-family residential funding remain available?  What if it dries up?
Another side effect of a soft economy is financially weak or insolvent tenants.  Are commercial tenants starting to walk away from leases like homeowners are walking on upside down mortgages?  And how likely are they to accept rent increases?  It seems to be a tenant's market right now.
Now there are lots of facets to commercial real estate and we can't possibly cover them all in one show, so we decided to wrap up with some talk about office – and what's happening to vacancy and rental rates in today's "jobless" recovery.  If that isn't an oxymoron, it should be.  It's like saying "reliable copier".
Of course, we can't talk about all the challenges without remembering that problems often bring with opportunity – for those willing to think independently and outside the box.  As always, there are no magic formulas or one-size-fits-all solutions.  Challenging markets require courage, creativity and the kind of capital that comes as much from time, talent and relationships as it does from credit lines and cash deposits.  The good news is that when the going gets tough, most of the competition goes off and follows the herd to "greener" pastures.  If you believe the real estate "grass" will grow again, then it might be a good time to stake out some new territory.
Don't miss a show! Subscribe to the Free Podcast
Want More?  Sign Up for The Real Estate Guys Free Newsletter!