Boots-on-the-Ground Market Insights: Belize
September 2020
From Ambergris Caye to Placencia … we hear about all Belize has to offer for investors, retirees and even those seeking a different pace of life.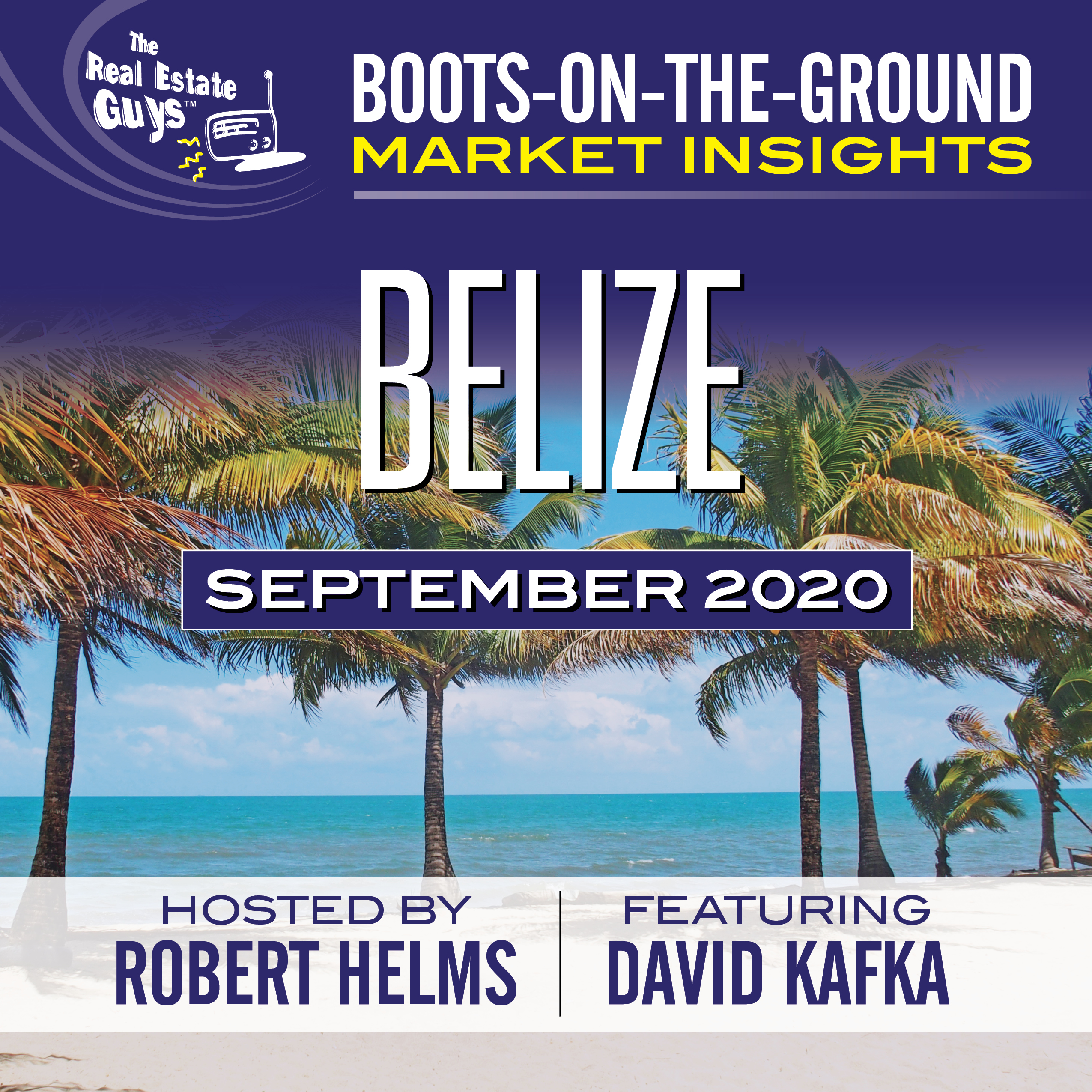 Belize has long been a popular retirement destination for Americans, Canadians and Europeans looking to enjoy great weather and a peaceful lifestyle for considerably less than what they might pay in other markets. Another great aspect is that Belize does not have income or property taxes, making it an ideal escape for those who want to live in or simply invest in paradise … especially during an era of overcrowded cities and creeping taxation. 
For investors interested in owning foreign real estate, Belize can be considered a buyers market. Whether it be for residential, commercial or rental properties … opportunities are available. Robert Helms, Host of The Real Estate Guys™  Radio Show, talks with David Kafka about the current state of the market in Belize and what investors can expect when (and even before) the borders open. 
Hearing all about: 
Retirement Opportunities

Cost of Living

Financing Options

Reduced Sale Prices

Eviction Rates
And MUCH more!
Simply fill out the form below to access this edition of Boots-on-the-Ground Market Insights: Belize … 
Expanding your portfolio from single-family homes to multi-family deals is a great step … but there are other paths to an even bigger deal!
Commercial real estate investing means bigger properties and bigger opportunities … and it could yield BIG benefits for savvy investors.
From retail storefronts to office space to industrial warehouses … commercial property is full of options … each with their own pros and cons.
We're excited to welcome to the show a seasoned investor who's found success in single-family homes, multi-family apartments, and commercial properties. (He really knows his stuff.)
In this episode of The Real Estate Guys™ show, hear from:
Your host,

Robert Helms

His co-host,

Russell Gray

Founder and CEO of Wilson Investment Properties,

Tom K. Wilson
---
Listen
---
Subscribe
Broadcasting since 1997 with over 300 episodes on iTunes!
---
Review
When you give us a positive review on iTunes you help us continue to bring you high caliber guests and attract new listeners. It's easy and takes just a minute! (Don't know how? Follow these instructions).
Thanks!
---
Considering commercial
Real estate is a resilient product … that's why so many people are eager to get in the game.
There are tons of ways to invest in real estate. Most investors start with what they know … single family homes. But that's not the only way!
We see commercial real estate as a great opportunity for beginning investors … and for experienced investors too.
But commercial real estate deals are not all created equally
There are different product types, different lease lengths, and different landlord laws. And then you have to choose between existing properties and new construction.
Tom K. Wilson has done half a billion dollars in real estate with thousands of units in many different places … and he knows the perks of commercial real estate.
Like many investors, Tom started his real estate career in the single family marketplace.
We promote the value of surrounding yourself with smart people …. and that's exactly what Tom did. He soon realized an interesting pattern.
Most of the successful investors Tom knew were investing in areas away from where they lived. By investing several states away, investors found better deals and growing markets.
So, Tom started looking elsewhere. He found the Dallas market … and his first commercial deal.
Dallas was more landlord friendly than Tom's resident Bay Area. It also offered more consistent cash flow and held up well during the recession.
Tom noted that there were some serious benefits to owning a commercial property as opposed to single-family homes or multi-family deals.
After the 2008 crash, these types of commercial deals were performing better than their residential cousins … and they tended to come with a higher level of professional management.
Typically when we talk about commercial property, we're talking about leasing your property to a business rather than a person.
It could be a retail establishment, a strip mall, an office, a restaurant, a gas station, a bowling alley, or a manufacturing facility … it's all commercial!
Like every asset class, there are pros and cons to investing in each type of commercial property.
Investing in industrial
Industrial properties can include warehouses, operation centers, distribution centers, and manufacturing sites.
Professional tenants that pay for a long time are one of the best things about industrial assets.
They're also very versatile … a variety of businesses can use a property with wide open space, offices, and loading docks.
When searching for an industrial property, note rooftop expansion and passing traffic. Can the site offer prominent enough visibility to attract major brands?
Determine the path of progress for the community … this can signal if the area has the breadth of economy to support a big business.
Tom comments that manufacturing sites in particular could offer great opportunities for future returns as manufacturing makes a comeback in the United States.
The downside of industrial sites … they tend to be a single tenant product. If your tenant goes bankrupt, you're left searching for a new source of cash flow.
"The odds of that happening are very low if you've done your due diligence during vetting," Tom says, "so all in all I tend to consider the right industrial property a very good product."
The details on retail
If you think everything is bought online … think again.
You can't get a haircut online. You can't meet your buddy for a drink online. You can't take your dog to the vet online.
Everyone needs a place to live … and they often pick where they live based on where they can access essential services.  
"Retail has become a four-letter word for many investors," Tom says. "I prefer to call these types of assets 'neighborhood service centers' because that is the key."
Many large retailers are expanding their brick and mortar stores despite the online shopping craze … and online retailers like Amazon are investing in brick and mortar locations to build their brand.
Like any asset class, there's the good, the bad, and the ugly … but don't discount retail without the proper research.
Operating in office space
Every day, people wake up and go to work.
It's true that more and more people are working from home … but there are still daily needs for human interaction in business.
"I don't think it is realistic to believe we're going to see the day where everybody's working from home," Tom says.
Both single and multi-tenant office spaces offer excellent opportunities for commercial deals.
Tom recommends looking for office spaces that combine work centers with service centers as the demand for more office space near entertainment venues and amenities rises.
Having an experienced team or partner on the ground that knows the area is especially important when buying office spaces. Locals will have the best read on where people want to spend their nine to five.
Commercial success through syndication
You don't have to have a lot of money to get started in commercial real estate.
Tom has built his commercial real estate portfolio through the power of syndication.
At some point, you run out of your own purchasing power … you're out of dollars and cents but not out of enthusiasm, passion, or expertise.
"Syndication is the law of compounding," Tom says, "not just in numbers but in education, wisdom, and relationships."
Partnering with those that have a proven track record, established credibility, and integrity sets you up for investment success.
And by combining financial assets, you can do bigger deals and see bigger returns together than you ever could alone … especially in the commercial space.
Like any investment, education is key.
Learn how to leverage experts through syndication and tips for successful commercial deals in Tom's special report Commercial Real Estate – The Best Investment Secret.
Whether it's your first deal or your first step into a new market, consider taking a look at commercial real estate investments to make equity happen.
---
More From The Real Estate Guys™…
The Real Estate Guys™ radio show and podcast provides real estate investing news, education, training, and resources to help real estate investors succeed.
---
Love the show?  Tell the world!  When you promote the show, you help us attract more great guests for 

your

 listening pleasure!
As a busy professional, chances are you've got people trying to bend your ear constantly about investment opportunities. And sure … some of them sound amazing, but how do you know you're getting in with the right people? Or maybe real estate investing is what you want to do, but you don't have the time for it.
That's where our guest Dr. Buck Joffrey found himself as a busy surgeon. Now, 10 years later, he's killing it with a successful podcast and real estate syndication organization.
This week, we're talking about passive real estate investing … passing the heavy lifting to someone else while YOU get the return.
In this episode of The Real Estate Guys™ show you'll hear from:
Your hands-on host, 

Robert Helms

His second-hand co-host, 

Russell Gray
Guest, Dr. Buck Joffrey, host of the Wealth Formula podcast, real estate syndicator, and board-certified surgeon
---
Listen
---
Subscribe
Broadcasting since 1997 with over 300 episodes on iTunes!
---
Review
When you give us a positive review on iTunes you help us continue to bring you high caliber guests and attract new listeners. It's easy and takes just a minute! (Don't know how? Follow these instructions).
Thanks!
---
Get returns … without getting your hands dirty
Real estate is a messy, hands-on type of business. And while you can do all kinds of research beforehand, the best learning is on the job.
If you don't have time to manage your own deals, passive investing could be the right move for you.
Passive investing gives you the benefits and returns of real estate … taxes, income, and diversification as well as the turn-key ease of setting and forgetting your investment.
The appeal of real estate investments is partly because your assets are tangible. You can go visit your building, and it occupies more than just a piece of paper or line on a ledger.
But, real estate takes time to understand the market, vet the deals, go through all the paperwork, and then manage a property afterward. You might be thinking, I don't have time for that, I'm running my own business, and it's taking all my time.
Joining up with other investors is how to leverage the expertise of others and even tag along to become a student yourself, all while getting in quickly and easily. It really can be whatever you want to make it be for yourself!
Find your investing tribe
As a busy professional himself, Dr. Buck Joffrey discovered early on in his real estate investing journey that he wanted to find like-minded people to invest with.
"If I got involved with a good syndicator who knew what they were doing, those returns and all those benefits I wanted out of real estate were there anyway," Buck says.
And, once he found people he knew, liked, and trusted in the real estate space, the hardest part was over.
"What I realized is that if I could invest in such a way that if I did a lot of vetting and due diligence and I knew other people were involved … my chances of success went way up," Buck says.
It wasn't long before Buck's friends started asking what he was doing and how they could get in on it too. All of this relationship building is what Buck calls tribal investing. And this approach is key to his success.
"Your network is your net worth," Buck says. "I look more at the team than I do the deal. If you know, like, and trust somebody and you know their track record, then you can get to the point and can look at a pro forma."
The relationship is just the building block to a good deal … Buck also notes that while there are lots of folks who he knows and likes, he may not be excited about the deals they're doing. Just a little education about the types of investments you're considering will go a long way.
Condensing your education timeline
As with any investment, you need to know enough to ask the right questions so you don't get burned. But, as a busy professional, adding in time for that education can be a heavy lift.
That's why Buck's networking style translated perfectly into his new course, "Your Roadmap to Real Wealth." It's not just Buck teaching the course … he's tapped into his deep network to bring in experts that share with you what he learned over a decade over a condensed timeline.
"One thing that everyone has in common who is on the show is that I have a relationship with them," Buck says. "This is my tribe talking to me as a young physician."
Buck has gathered experts in real estate … INCLUDING yours truly, The Real Estate Guys™ as well as estate planners, and many, many more.
We asked Buck about how passive investing works into the diversification angle. Buck mentioned he was initially interested in apartments as a first investment.
"What I realized was that I was trying to get at scale," Buck says. "With syndication, you can take the same two or three hundred thousand dollars and now you're in four, five, six buildings, and you're in thousands of doors, and you're across the country!"
Syndication gives you the opportunity to allocate your risk, and use your capital more efficiently. And all of that diversification collapses your time frame and gets you more cash flow sooner!
To learn more about passive investing and Buck's course, "Your Roadmap to Real Wealth," send an email to [email protected] We'll hook you up with all the details!
---
More From The Real Estate Guys™…
The Real Estate Guys™ radio show and podcast provides real estate investing news, education, training and resources to help real estate investors succeed.
There are many ways to invest … and one way isn't necessarily better than the other. Real estate is nuanced. It's always a good idea to broaden and expand your expertise into different markets.
That's why we're THRILLED to talk to our returning guest, Tom Wilson, about commercial real estate investing. His engineer's mind can deconstruct this intimidating topic into bite-sized pieces … the perfect size for inspiration!
In this episode of The Real Estate Guys™ show you'll hear from:
Your seasoned host, 

Robert Helms

His underseasoned co-host, 

Russell Gray
Tom Wilson

, a long-time friend of the show and expert in commercial real estate investing and syndication
---
Listen
---
Subscribe
Broadcasting since 1997 with over 300 episodes on iTunes!
---
Review
When you give us a positive review on iTunes you help us continue to bring you high caliber guests and attract new listeners. It's easy and takes just a minute! (Don't know how? Follow these instructions).
Thanks!
---
Add more commas and zeros to your thinking
Commercial real estate investing feels more advanced because the deals are bigger. But the truth is that it takes nearly the same amount time to learn how to do big and small deals well.
One of the beauties of commercial deals is that you'll get more leverage. And, this will put you on the road to adding commas to your thinking and diversifying your real estate knowledge … a must in dealing with a changing market!
Of course it takes time to get educated on a new market. Many commercial real estate deals are funded through syndication. Jumpstart your education by joining forces with people who know their stuff.
"I think the best thing I've done over the years is to adjust to different markets and asset classes as they've progressed," says Tom Wilson, an expert in commercial real estate investing and syndications. "It's awfully easy to get really comfortable in something that has worked before."
Since Tom has a background in engineering, he approaches problems from a research and numbers perspective. But even he knows the value of bringing in the experts.
"I got some advice early on: Don't try to do everything yourself," Tom says. "You can accomplish more in life if you gather experts around you. I like to constantly be learning from others."
Understand tenants and leases
One of the things that can initially seem foreign to new commercial real estate investors is what tenants look like in a commercial building.
Just like families live in residential areas, businesses make up your tenants in a commercial real estate deal, but with a few key differences:
Leases are longer for commercial deals.

It's not uncommon to see a commercial lease for 15 years or longer on a single-tenant building. You know that businesses are going to stick around in one location for a long time.

Maintenance is handled by the tenants.

These leases are called

triple-net leases

, which essentially means that the tenants pay all real estate taxes, building insurance, and maintenance.
"Many of us who have had rental properties understand about turnover, tenants skipping overnight, having to do evictions. These elements are rare in the commercial arena," Tom says.
With the right expertise, managing commercial can be much easier. The tenants are higher-quality, and you have lower turnover in your buildings. And, you'll likely know well in advance before a vacancy happens.
When you're looking for a commercial space, you need to know who your tenants are. This is even more crucial when you have a single-tenant space.
"It's important to do a deep dive into the tenant's financials and the market they're in," Tom says.
With big-name brands, remember that there may be low risk, but there's also low returns. However, the tier below that offers a real opportunity for some good deals, as long as you've done your homework.
Know the market
Just like there's diversity in the types of residential properties, the options for commercial real estate are just as rich. And, e-commerce has definitely caused a bit of a shift in the commercial real estate space.
"You still need to get a product to the door," Tom says. "You'll need more distribution centers and smarter distribution centers. We need more last-mile distribution centers."
Not only that, but the increase in demand for these industrial distribution locations have removed some of the supply for other commercial properties, which means the market for industrial and commercial real estate is healthy.
We also know that brick and mortar stores aren't going away. You can't get your hair or nails done online. You still drop off and pick up your dry cleaning, and your pets go to the vet!
And, commercial real estate doesn't stop at brick and mortar stores or even distribution centers. Large manufacturing plants, refrigeration, R&D, and many other options are out there for types of commercial real estate.
No matter where you choose to crack into commercial real estate, here's a few nuggets of wisdom from Tom's long resume of commercial real estate deals:
Get educated enough to ask tough questions.

Surround yourself with people who know more than you do and don't feel intimidated.

Delegate and spread out responsibility so each person has a manageable piece to take on.

Stay rational when the stakes are high.
If you're ready to take on commercial real estate, Tom has prepared a special report packed with important details on how to be successful in this niche. To get your free copy, email us at [email protected]
---
More From The Real Estate Guys™…
The Real Estate Guys™ radio show and podcast provides real estate investing news, education, training and resources to help real estate investors succeed.
If you've ever wondered how to invest in commercial real estate, this is a great episode to get started with.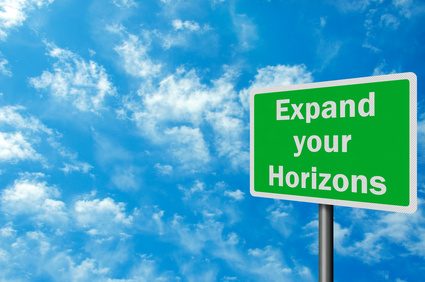 That's because there are MANY ways to make money from commercial real estate.
And as we've been discussing for the last few episodes, with cash flows on residential real estate tightening, alert investors have already begun to widen their horizons.
In The Real Estate Guys™ radio show studio helping you widen your real estate investing horizons through a look at how to invest in commercial real estate investing:
Your wide open host, Robert Helms
His horizontal co-host, Russell Gray
Commercial real estate is both a deep and wide topic.
Flitting across the surface of the topic, there are three major categories of commercial:  Office, Retail and Industrial.
But that's far from exhaustive.
And then going deep into each of the big three, there are all kinds of sub-categories.  And it's WAY too much to cover in one episode.
So the purpose of this edition of The Real Estate Guys™ radio show is to give you an overview of some of the many options available when you enter the wide, wonderful world of commercial real estate.
How to Invest in Commercial Real Estate – OFFICE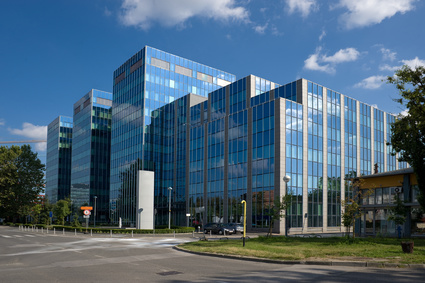 When it comes to office real estate, the first thing most people imagine are office buildings holding white collar workers all sitting at desks starting at computer screens and shuffling papers.
But there's more to office than just that.  And it's a good thing.  Because as technology has empowered a virtual workforce, the need for mainstream office space has been affected.
Today, many people telecommute.  That means less desks…or some cases, shared space.
And with more people free lancing, executive suites and collaboration stations are growing in popularity.
Also, with so many records digitized, it's less important to keep physical records in close proximity of workers.  This reduces the need for high priced office space, while adding to the demand for off-site record storage.
Yes, there are still businesses that retain hard copy documents for many years…often for compliance reasons.
How to Invest in Commercial Real Estate – MIXED-USE
Also growing in popularity are mixed-use buildings where people live above offices or retail space.  Part of this shift can be attributed to younger people waiting longer to start families and move to to the suburbs.
Another factor in the popularity of Mixed-Use is traffic congestion and people's desire to reduce the amount of time they spend in cars to go to work, shop and socialize.
How to Invest in Commercial Real Estate – RETAIL

From strip centers, to shopping malls, to single-purpose structures like car washes or that coffee kiosk in the parking lot, retail real estate comes in a variety of shapes and sizes.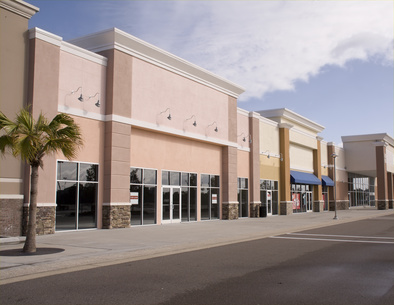 And while office has certainly been affected by technology induced societal changes, retail much more so.
So as a retail real estate investor, it's important to understand how the internet is affecting your tenants, the retailers.
One only needs to consider that Amazon, a company with not a single retail location, has surpassed Wal-Mart in terms of stock market capitalization.
People order MANY things on-line (one of the reasons we love markets like Memphis, Dallas and Atlanta that are distribution hubs).  This means they aren't necessarily going to the corner store to buy them.
Therefore, a smart retail landlord manages his tenant mix carefully…preferring businesses whose products or services require customers to visit them.  You can't order a sandwich, a mani-pedi, or a haircut online.
But it's more than simply making sure your tenants have local customers and aren't losing business to websites.
A good tenant mix will promote cross-selling.  So when a customer comes to the center to drop off their dry-cleaning, they can get get a haircut, or a teeth cleaning, or massage.
In other words, you are helping your tenants leverage each other's traffic, by offering a complimentary mix of products and services and getting more of that customer's spending to happen in your retail center.
How to Invest in Commercial Real Estate – INDUSTRIAL
Although it isn't glamorous, industrial space can be a stable way to generate long term cash flows.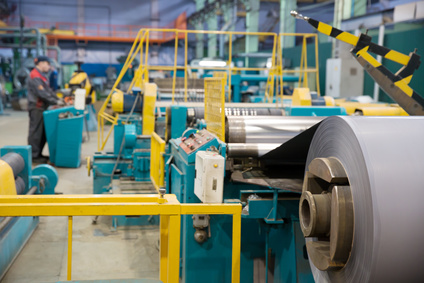 When a business rents a building and loads it up with equipment, whether it's light manufacturing, auto repair or something else…it takes a lot of time and hassle to move.  So they don't.
And they're happy to rent because they don't want to tie up their money in real estate.  They need it for equipment and inventory.
As you can see the list of commercial opportunities is long and diverse.  And we only scratched the surface.
But as people pile into pile into the the ever more crowded residential space because it's easy to understand, if you'll take some time to learn a commercial niche, you may find less competition and more profits are waiting for you.
Listen Now:
The Real Estate Guys™ radio show and podcast provides real estate investing news, education, training and resources that help real estate investors succeed.
Many people think that the residential real estate crisis and its impact on banks and the secondary mortgage market have set the table for an even bigger implosion in commercial real estate.  But if you believe that opportunities often come dressed as problems wearing work clothes, maybe that isn't so bad.
In studio today to take a look at the State of Union in commercial real estate are:
Your President and host, Robert Helms
Co-host and teleprompter operator, Russell Gray
Our Speaker of the House, the Godfather of Real Estate, Bob Helms
With so much focus on the residential real estate and mortgage markets, which is of much greater interest to the main street consumer and news outlets which cater to them, we thought it would be interesting to take a look at the commercial side of real estate.  Many observers think that there are dark days head for commercial properties, but what are the current trends?  More importantly, where are the best opportunities today and in the future?
We start out by taking a look at the sales and pricing trends in retail real estate.  What affect is the soft economy and subdued consumer spending having on retail occupancies, rents and cap rates?  Will money be available to purchase and refinance these properties?  Will there be buyers?  Inquiring minds want to know!
Sticking with the discussion of concerns about the availability of funding, we delve into a discussion of what's happening in multi-family where government subsidized money has been plentiful.  With the pressure on Fannie Mae, will multi-family residential funding remain available?  What if it dries up?
Another side effect of a soft economy is financially weak or insolvent tenants.  Are commercial tenants starting to walk away from leases like homeowners are walking on upside down mortgages?  And how likely are they to accept rent increases?  It seems to be a tenant's market right now.
Now there are lots of facets to commercial real estate and we can't possibly cover them all in one show, so we decided to wrap up with some talk about office – and what's happening to vacancy and rental rates in today's "jobless" recovery.  If that isn't an oxymoron, it should be.  It's like saying "reliable copier".
Of course, we can't talk about all the challenges without remembering that problems often bring with opportunity – for those willing to think independently and outside the box.  As always, there are no magic formulas or one-size-fits-all solutions.  Challenging markets require courage, creativity and the kind of capital that comes as much from time, talent and relationships as it does from credit lines and cash deposits.  The good news is that when the going gets tough, most of the competition goes off and follows the herd to "greener" pastures.  If you believe the real estate "grass" will grow again, then it might be a good time to stake out some new territory.
Don't miss a show! Subscribe to the Free Podcast
Want More?  Sign Up for The Real Estate Guys Free Newsletter!