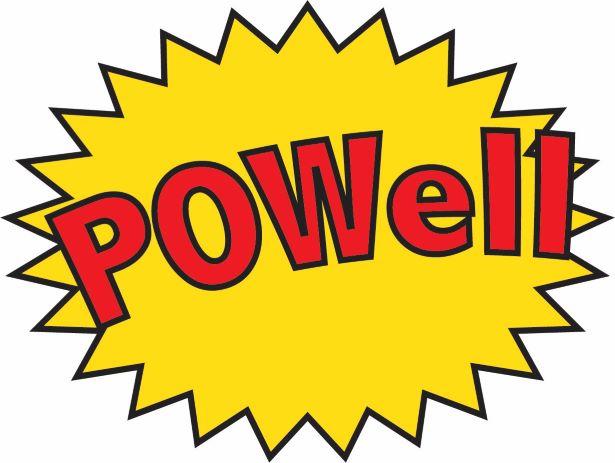 In our last edition, we discussed what gold might be revealing that the Fed isn't … while waiting to see what Fed Chair Jerome Powell would say to Congress.
But now the great and powerful Powell has spoken … and there are a couple of notable nuggets worthy of an inquisitive real estate investor's attention.
According to this report by CNBC, the Wizard of the Emerald Printing Press told Congress …
"… the relationship between … unemployment and inflation … has gone away."
If you're not a faithful Fed watcher (and therefore have a life), you might not know about the Phillips curve. It's been a guiding principle for the Fed interest rate policy for a long time.
It goes without saying (but we're saying it anyway) that interest rates are important to real estate investors.
After all, debt is arguably the most powerful tool in the real estate investor's toolbox. And interest rates profoundly affect both cash flows and pricing.
Many investors rely on their mortgage pro for interest rate guidance. Most mortgage pros watch the 10-year Treasury. But Treasury prices are strongly impacted by Fed jawboning and open market activities.
By watching further up the food chain you can get more advance notice of the direction of rates … and better position yourself to capture opportunity and avoid problems.
Through their comments, Fed spokespeople … chief among them Chairman Powell … send signals to those in the market who care to pay attention.
Of course, sometimes a little interpretation is needed. In this case, it seems to us Powell is being pretty clear.
The Phillips curve … which presumes that full employment leads to higher wages which leads to high inflation (prompting rate hikes to preempt it) … "has gone away".
In other words, don't assume high employment will trigger the Fed to raise rates.
But just in case the message wasn't clear enough, Powell also added …
"… we are learning that the neutral interest rate is lower than we had thought …"
In other words, there's a NEW normal in town … and the Fed is abandoning (just like Peter Schiff has been telling us they would) rate hikes and tightening.
But unlike Peter Schiff, the Fed is just now figuring this out.
So the great and powerful Wizard pulled not one, but TWO doves out of his hat.
(For the un-initiated, when the Fed is "hawkish", it means tightening the currency supply by raising rates … while "dovish" is easing … like quantitative easing … and lowering rates)
It seems the Fed looked over the economic landscape … (and over their shoulder at the real estate guy in the White House) …
… and concluded the punch bowl fueling the longest recovery in history needs to be spiked again.
You might agree or disagree.
But it doesn't matter what YOU think the Fed SHOULD do. We're pretty sure they're not asking you. They're sure not asking us.
They think what they think. They do what they do. And THEY are the ones behind the curtain with their hands on the levers.
Our mission as a real estate investors (accumulators of mass quantities of debt used to control assets and cash flows), is to watch and react appropriately.
So here's some food for thought …
Fed "dovishness" usually translates into higher asset prices … primarily stocks and real estate. Equity happens!
It's EASY to get enamored of equity growth based on momentum (price changes) and not fundamentals (income). Be careful.
Sometimes the Fed loses control or misses a major problem until it rolls over the market.
If your portfolio is anchored with strong fundamentals, you're more resilient.
Equity is wonderful, but fickle and unproductive.
If your balance sheet is telling you you're rich, but your cash flow statement doesn't agree, you're not really rich.
Read that again.
The key to resilient real wealth is durable passive income. And rental real estate of all kinds is a time-proven vehicle for building durable passive income.
But wait! There's more …
It's no secret President Trump wants to weaken the dollar … and has been pressuring the Fed to make it happen.
Based on the Fed's recent shift of direction, it seems it's not just interest rates headed down … but the dollar too. The currency war could be about to escalate.
And remember … the dollar has a 100+ year history of losing purchasing power.
So if you're betting on the direction of the dollar long term … we think DOWN is the safer bet. And right now it seems that what the Wizards are planning.
This is where real estate REALLY shines.
That's because an investor can use real estate to acquire enormous sums of dollars TODAY (via a mortgage) which effectively shorts the dollar.
Those dollars are used to buy tangible, tax-advantaged, income-producing, real assets which not only pays back the loans from their own income …
… but unlike debt, grows nominally (in dollars) in both income and price as the purchasing power of the dollar falls (inflation).
That's why we say, "Equity Happens!"
And when it does, it's a good idea to consider converting equity into cash using low-cost long-term debt, and then investing the proceeds in acquiring additional income streams and assets.
Of course, you can only do that when the stars of equity, lending, and interest rates all align. Right now, it seems they are.
We think last week signaled an important change of direction. And while the financial system is arguably still weak, it's working …
… so it might be a good idea to do some portfolio optimization while the wheels are still on.
Until next time … good investing!
More From The Real Estate Guys™…
The Real Estate Guys™ radio show and podcast provides real estate investing news, education, training, and resources to help real estate investors succeed.
---
Love the show?  Tell the world!  When you promote the show, you help us attract more great guests for 

your

 listening pleasure!
A brand-new year brings with it both anticipation and apprehension.  Both are emotional responses to the unknown.
There are MANY things we could discuss in this year's opening missive …
… tariffs, trade wars, a new Congress, the Fed, interest rates, the stock market, the bond market, gold, oil, taxes, Opportunity Zones, and on and on.
Most of those things are completely OUTSIDE of your control.
So as we stand together at the threshold of the New Year, rather than dive into the weeds of the daily news or pontificate on predictions of the future …
… we think it's important to consider how to use things WITHIN our control effectively to make the MOST out of the next twelve months.
The goal is to OPTIMIZE your odds of success by focusing your best efforts on the few things you can control, and which create the most positive leverage in your endeavors.
Read that again and let it sink in.  It's something we work on all the time.
Now let's take a look at this idea from a real estate investing perspective …
Everything starts with your goals.  But not really … because before you can set a MEANINGFUL goal, it's critical to choose your values, mission, and vision.
Values, mission, vision, goals, focus, and effort are all things YOU can control.
Sadly, most people don't proactively and strategically identify their values, mission, and vision.
Instead, they bounce from thing to thing … role model to role model … idol to idol … hoping to stumble onto the secret to happiness.
That's why we put so much emphasis on taking time to create your future.
Once you have your values, mission, and vision clear, NOW you can set meaningful goals … what are often referred to in business as "key objectives."
These are activities YOU can control … things you CAN do … which are specific, measurable, and have a deadline for completion.
For example, "owning more real estate" is NOT a goal.  "Buying four properties by the end of the year" is better.
But "acquiring 100 doors by the end of the year" is even more powerful because it creates possibilities and leverage … while focusing your activity on the REAL heart of real estate investing.
Think about it …
If your goal is to "buy four properties", you might end up with four single-family homes … which is only four tenants, or "doors".
And saying "buy" puts a subconscious limitation on HOW you acquire the properties.
But focusing on "acquiring 100 doors" is VERY different because you might achieve it through only ONE property, which provides time leverage.
This goal also focuses you on what REALLY matters … acquiring TENANTS.
Remember, it's not real estate that makes you rich … it's the rent.  Even equity is a derivative of income.
And when you think in terms of "acquiring" instead of simply "buying", it opens your mind to seeing alternative acquisition possibilities … like options or syndication.
After all, you can acquire a property without paying for it. 
For example, if you syndicate 1,000 doors for a 10% share, you effectively gain 100 doors personally.
But instead of paying to own them, you get PAID to own them.  BIG difference.
So it's actually easier and faster to think bigger.  Yet most people believe just the opposite.
Of course, thinking and feeling are interconnected.  That is, how you think affects how you feel … and how you feel affects how you think.
Blair Singer says, "When emotions run high, intelligence runs low."
So if you're afraid of an uncertain future or of making a mistake, you'll tend to think about avoiding risk.
But investing is about navigating risks … not avoiding them.
Similarly, if you're hyper-enthusiastic, you may only think about the upside and fail to think about the risks  … or strategies for navigating them.
We think passion and logic go together.  The most successful investors we've seen know how to balance both effectively.
It comes down to knowing the difference between what you can and should control, and what you can't.
The future is always in motion and largely out of our control, so we can NEVER be certain.  Striving for certainty in an uncertain world is a recipe for paralysis.
On other words, it's ineffective to worry about things we can't control.
Better to stoically observe uncontrollable events, and then focus our passionate attention on things we CAN control in a way which maximizes possibilities and leverage.
We KNOW there will be LOTS of things happening in the new year.  We just don't know what they are.  However, we can sure they'll present both challenges and opportunities.
But it's not the uncontrollable events themselves which most effect our results … it's how we choose to react to them.
History tells us there will be ups and downs, and there will be winners and losers.  In the same set of circumstances, some will prosper and others will fail.
The individual challenge is figuring out how to define what winning looks like on a personal basis, and then doing what's in our control to win on our terms … in whatever environment we face.
It takes clarity, knowledge, connections, emotional control, and the discipline to focus on those few strategic things under your control that provide the most leverage.
It's simple, but not easy.   If it were, more people would do it.
Our experience and observation is that the best place to start is by putting great ideas in your mind, getting around the right people as much as possible … and narrowing your focus to the very few things that make the most impact.
So as you enter the new year … be sure the time and resources you invest in developing the real estate between your ears is commensurate with the size of your investing goals.
More From The Real Estate Guys™…
The Real Estate Guys™ radio show and podcast provides real estate investing news, education, training, and resources to help real estate investors succeed.
---
Love the show?  Tell the world!  When you promote the show, you help us attract more great guests for 

your

 listening pleasure!
Timeless real estate wisdom says three things matter most when deciding what to buy … location, location, location.
It's tongue-in-cheek, but the point is real estate derives its value from demand.
The key is choosing properties most likely to surge in demand relative to supply.
Of course, deciphering supply and demand means looking at demographics, economics, migration, and the potential for increases in supply.
The concept is simple.  But understanding actual market dynamics is more complex.
Still, it's worth the effort because real estate investing is about buying and holding a property for the long term.
And even if your time horizon is shorter, you still need new buyers coming into a market to take you out.
So getting the market right matters a lot more than simply making sure the property's free of termites and the plumbing works.
When it comes to residential rental real estate, some major demand factors are jobs, affordability, and quality of life.
Sure, everyone would LOVE to live in Tony Stark's mansion in Malibu … it's got a GREAT location and is low in supply.  But it's not affordable.
And with so many retail jobs being automated or Amazoned … and manufacturing jobs still more off-shore than on …
… what kind of jobs and geographies offer the kind of growth potential likely to support working class folks?
We're keeping our eyes on infrastructure for clues.
Both the Obama administration and now the Trump administration have said U.S. infrastructure needs attention.
It's not a blue or red only issue, so maybe something will really get done.
We've commented before on Trump's plan to spend a trillion dollars on infrastructure … and though it may seem to have fallen off the radar, infrastructure might be making a comeback.
First, even though the Fed backed off on the last rate hike, they're still talking about reducing their balance sheet.
That's code for tightening "monetary stimulus".
This puts pressure on President Trump and Congress to fire up some "fiscal stimulus" … which is code for good old-fashioned government spending.
And while the military is quite likely to be on the receiving end of a chunk of it, we think some funding will probably find its way into infrastructure.
Of course, we're not the only ones paying attention to this possibility.
Check out this headline from Bloomberg …
Buyers Bet on Infrastructure, With or Without Trump
The article is about one big company buying up another big company to get in position to feed off government spending on infrastructure.
"This rush to get positioned for an infrastructure-spending boom is a striking contrast to the stalled progress in Washington on legislation of any kind, let alone Trump's proposed $1 trillion infrastructure plan. But like the private-equity firms raising buckets of money for infrastructure-focused funds, industrial firms are wagering the country's roads, bridges and sewer systems have gotten so bad they can't be ignored for too long."
Of course, the big question for real estate investors is … where???
Some clues can probably be gleaned from the prospectuses of the private-equity and industrial funds … all of whom are presumably spending considerable resources on researching their mega-investments.
But there are also clues in the news.
The New York Times published an article claiming Trump Plans to Shift Infrastructure Funding to Cities, States and Business.
More recently, Reuters reports U.S. Construction Spending Falls as Government Outlays Tumble.
"U.S. construction spending unexpectedly fell in June as investment in public projects recorded its biggest drop since March 2002 … The decline pushed public construction spending to its lowest level since February 2014."
So even though Uncle Sam wants to spend money on infrastructure, they're not doing it in earnest … yet.
But think about this …
Big companies and private-equity funds are getting positioned for big infrastructure spending.  They expect it to happen.
President Trump says he wants to spend a trillion dollars in infrastructure.
We can't imagine Congress not wanting to spend money.  It's what they do best.  Then again, getting anything done is what they do worst.
But everyone seems to agree infrastructure is in bad shape. And we're guessing some places are in worse shape than others.
So like the big players, we think at some point, the need is going to force the spending … ready or not.
Now if the Feds don't pay … or if Trump puts more responsibility on the states … it seems like those states which already have the best infrastructure … or the best economic ability to build or improve it … will have a big advantage.
And because we're always looking for an advantage, we decided to look up those U.S. states in the best fiscal shape.
Not surprisingly, several of our favorites are in the top ten …
North Dakota
Wyoming
South Dakota
Vermont
Utah
Of course, when picking a market to invest in there's more than just fiscal strength.
Affordability, market size, business and landlord friendliness, quality of life … and your boots-on-the-ground team … are all important considerations also.
Nonetheless, with record levels of debt at every level, rising healthcare costs, pensions in crisis, and fiscally cancerous unfunded liabilities growing daily …
… we think companies and governments in relatively good financial shape are best positioned to make critical investments, gain competitive advantages, and attract an unfair share of population and business.
The goal, as Wayne Gretzky says, is to skate to where the puck is going.
Until next time … good investing!
---
 More From The Real Estate Guys™…
The Real Estate Guys™ radio show and podcast provides real estate investing news, education, training and resources to help real estate investors succeed.
Do you remember the opening scenes from the classic movie Mary Poppins?
The camera focuses on a weather vane changing direction as observers comment …
"Looks like the winds are changing over 17 Cherry Tree Lane" … home to one George W. Banks.
But today it's the Fed's Janet Yellen – not Mary Poppins – bringing winds of change. 
And it's not over Cherry Tree Lane, but 1600 Pennsylvania Avenue … home to one Donald J. Trump.
According to CNBC, "It's (almost) official:  The Fed is raising rates next week."
"If there were any doubts about whether the Federal Reserve would be hiking interest rates this month, Wednesday's blockbuster jobs report almost completely removed them … pushed market-implied probability of a Fed move to 92 percent …"
Of course, interest rates are the price of money … or rather, currency … in an economy. 
And because the U.S. dollar is the reserve currency of the world, Fed policy affects the entire world … including lowly real estate investors, our tenants, and their employers.
So will the Fed raise rates?  And if they do, what does it mean to investors … real estate and otherwise?
Let's just do a short re-wind … 
Right after the election last November, we said, "… the odds [of an interest rate increase] are probably higher now because we're guessing the Fed isn't a fan of Donald Trump.
Of all the aspects of a Trump administration, the one we find MOST fascinating is the dance between President Trump and the Federal Reserve."
Of course, now we know the Fed actually did raise rates … albeit only a token amount … in December.
Then President Trump gave his first big speech to Congress.  And as we observed shortly thereafter, the stock markets LOVED it.
Now the markets think the Fed will raise again in March, so the stock market's pulling back.
Dizzy yet?
Not if you're a real estate investor.  You're just watching all the gyrations, and collecting your rent checks each month.  Market fluctuations are bo-ring … in a GREAT way!
We like to point this out when talking to whip-sawed stock investors about the calming benefits of investing in real estate.  Sometimes a little boring is fun.
However, with the probability of a Fed hike looming, here are some things for real estate investors to think about …
Mainstream financial pundits ASSUME a Fed rate hike is automatically bad for real estate. 
The theory is higher interest rates make homes less affordable. You hear this ALL the time.
And when newbie real estate investors hear this, they get nervous about investing. But there's so much more to the story …
First … if fewer people can afford to buy homes, then more people need to rent!  Duh.  And who's that good for? Landlords.
Next, higher Fed rates are usually introduced as a tool to slow inflation as measured by the CPI or Consumer Price Index.
Well, a higher CPI is usually the by-product of higher wages … which is usually the by-product of a tight labor market. 
Go back and read the CNBC excerpt.  The Fed is expected to raise rates because of the "blockbuster" jobs report.  In other words, a tightening labor market.
Now we're not saying the U.S. economy employment situation is great and wages are rising.  But perhaps the Fed is trying to get ahead of the curve.
Then again, this Bloomberg article suggests wage growth might NOT accompany this jobs "boom." So maybe the Fed agrees and won't raise rates. Or maybe they will anyway.
The point is NO ONE KNOWS … and it doesn't REALLY matter.
If rates don't rise, the stock market will roar a while longer.  Great!  More time for stock investors to take profits, and move some paper wealth into nice, boring real estate.
If rates do rise, there will be fewer qualified home-buyers, which leads to more people needing to rent some nice, boring real estate.  Great!
If job growth stagnates and wages fall, there will be fewer homebuyers, less new build inventory expanding competitive supply, and more renters seeking out AFFORDABLE markets and property types.
And as long as you're okay investing in nice, boring, affordable markets and properties, you'll be there to meet the demand. Great!
Of course, if job growth continues and wages rise, so will rents and mortgage rates.  A rising economy lifts all assets.
And for real estate investors who've locked in nice, boring, long-term fixed financing on their nice, boring properties … you'll have lower fixed costs against those rising rents. 
This means better cash flow and equity growth.  Great!
The point is that if real estate investors focus on affordable markets and properties, and structure deals with sustainable financing and cash flows …. it doesn't matter much which way the wind blows or how hard.
Until next time …. good investing!
---
More From The Real Estate Guys™…
The Real Estate Guys™ radio show and podcast provides real estate investing news, education, training and resources to help real estate investors succeed.
Duh.  Does this surprise anyone?  But what, you may ask, does this have to do with real estate?
We've seen an uptick in home sales since the $8,000 tax credit for 1st time home buyers was introduced.  We affectionately call that the Bucks for Buyers program.  But unless it gets extended, the Bucks for Buyers program is scheduled to end December 31.
Does this mean that home sales will drop too?  No one knows.  But before you buy the housing recovery hook, line and sinker, it certainly is something to think about.
So what's the lesson?
We certainly understand why people run to Uncle Sam when the economy's broken, because after all, somebody should do something, right?  We like it better when the somebody who goes to fix the problem are capitalistic entrepreneurs because they tend to find permanent solutions.  Why?  Because they fix problems to sell solutions by starting  a business , or in accounting terms, a "going concern".  In other words, their solution only rewards them if it can operate for an extended period of time.  Obviously, Cash for Clunker or Bucks for Buyers aren't "going concerns".  They're just band-aids.
So when we're watching the market and trying to figure out when genuine sustainable recovery is kicking in – and bringing with it bona fide sales (not those goosed by temporary subsidies) and the resulting profits, jobs and salary increases necessary to increase demand for both residential and commercial real estate – we can't be sure what we're seeing. Though we're sure Uncle Sam means well, he sometimes complicates a simple process.
It will be interesting to see if the "strength" of housing sales lasts past these temporary tax breaks.  And if Congress decides to extend them, we'll have to wait even longer.  But until we see real job growth (not jobs "saved", but net increases) and strong wages, any serious macro appreciation of real estate is likely to be long and slow.
So buy smart and make sure your properties carry themselves on cash flow from the first day.  And look for ways to "force equity" by upgrading the property to make the property worth more to renters and buyers.  In other words, back to the basics of building wealth with real estate.
Good luck!