It's hard to watch the financial news these days and not get the feeling the fragility in the financial system we've been concerned about … is starting to show.
We grew up in California and learned as kids how to react to an earthquake …
Get away from glass and hide under the shelter of a desk or doorway … because stuff was probably going to start falling.
Fragile things shatter in an earthquake.  They can't handle the pressure.  The key to safety is to get to the sturdiest parts of the structure until the shaking subsides.
Of course, when it's clear and bright … the windows are the most fun.  You can bask in the sunshine of hope and opportunity.
But when the foundation is shaking, it's time to find shelter … FAST.
You've probably noticed stock prices slipping.  Even the fabled FAANGs (Facebook, Amazon, Apple, Netflix, Google) are ALL now in bear markets.
So what?  After all, we're real estate investors.  What do we care about stocks?
We don't.  At least not directly.  But all these markets are like gauges on our financial dashboard … and when they start flashing red, it's wise to investigate.
This is a newsletter, not a seminar, but let's see what we can reason together in the next few minutes about what's shaking in the financial world … and where it might be headed.
The first place to look is the most important financial market there is … bonds.
Of course, real estate investors should watch the bond market for clues about the direction of interest rates.
But while interest rates are interesting … credit markets are what REALLY matter.
That's because credit markets both create and price the currency which fuels everything else. 
Credit markets are like the big reactor core in the Star Wars Debt Death Star.  They're both the fuel source and the weak spot at the same time.
To take the metaphor a conspiratorial step further … credit markets are also the source of the Emperor's power.
And as Peter Schiff persistently points out … when the original Debt Star blew up in 2008, the Emperor wasted no time in building a bigger, deadlier version.
The obvious implication is the next explosion could be a LOT bigger.
Now in a plain vanilla stock market dip, some (usually innocuous) event spooks highly-leveraged paper traders.  They sprint to the exits … and stock prices fall.
But then they calm down and the next day they're back out there snapping up bargains.  This "buy-the-dip" strategy has been the name of the game for several years.
But the longer-term downtrend suggests something is different this time.  Perhaps worries the Debt Star is running out of power?
The Bitcoin crowd has been chanting "buy the dip" also … but here too, it seems the Farce is strong … and the downtrend has more gravitational pull than past dips.
Clearly, nervous stock investors aren't piling into Bitcoin for safety.
Of course, the usual safe space for snowflake stock investors to hide is bonds.
But if gobs of money were pouring into bonds … interest rates would be falling.
While rates have certainly moderated the last few weeks from their upward trend, it's hardly a serious decline.
So … nothing happening now has us disagreeing with our recent conversation with David Stockman on the direction of rates.
And we certainly would NOT be using short-term debt on tight-cap properties hoping to re-fi to lower rates in a year or two!  If that's your plan … be careful.
Then there's oil.  You've probably heard the price has fallen.  We're guessing your tenants like it at the pump.  Businesses too.
Obviously, energy costs … just like interest and taxes … RAISE the costs of operating a business, a household, and an economy.
President Trump's a business guy.  So to no surprise he prefers ALL three lower … so more profit gets to the bottom line.
But oil … like gold … is MUCH more than just a commodity. 
Both have significant connections to the future of the U.S. dollar … and all three are powerful tools in geo-politics.
Just last year, we pointed out China's noteworthy moves with both oil and gold.
And just because things are moving slowly, doesn't mean they aren't moving.
All that to say … we've been paying close attention to this for several years … and it seems to us things are picking up speed.
We keep them on our radar … and yours … for TWO reasons …
First … major financial events often seem to show up suddenly and shock the world … but they usually had a long and obvious (in hindsight) build up.
We've learned to look further out so we have more time to re-position.  After all, the blessing and curse of real estate is it moves slowly.
So real estate investors are wise to pay attention to early warning indicators … and then rearrange portfolios to both mitigate risk and capture opportunities.
Second … when economic and financial earthquakes first tremble … it's smart to seek shelter under sturdy structures.
For that reason, we think it's likely to see MORE money moving into real estate in search of stability (and tax breaks).
But just because real estate is stable doesn't mean YOUR portfolio is.
As we learned in 2008, bad portfolio structure crumbles when hit with tremors from a Debt Star explosion.
However, when those market forces clean out weak portfolios, there are bargains galore … for those who are ready, willing, and able to take advantage.
Ironically, consumers are tapping home equity like it's 2007.  We're guessing holiday shopping will be solid.  But it won't make those borrowers wealthier.
Savvy investors are grabbing equity too … and using it both to purchase strong cash flows … and to hold in reserve.
It's always good to have some cash if market tides turn.
YOUR mission is to be among the aware and prepared … and NOT among the unaware and unprepared.  It could be a good time to increase liquidity.
Are we saying another crash is coming?  No.  But we can't say it's not.
Right now, there are tremors.
So while you're thinking about your goals for next year … including how to invest your educational time and money …
… we encourage you to make getting better educated, better connected, and better structured a top priority … so IF things turn quickly …
… YOU can sit safely inside your reinforced portfolio chomping on popcorn and watching the fireworks.
And if the fireworks turn out to be a dud … you're really no worse off for being prepared.
Until next time … good investing!
More From The Real Estate Guys™…
The Real Estate Guys™ radio show and podcast provides real estate investing news, education, training, and resources to help real estate investors succeed.
---
Love the show?  Tell the world!  When you promote the show, you help us attract more great guests for 

your

 listening pleasure!
"You can't handle the truth!" 
 – Jack Nicholson in A Few Good Men
Neither optimists or pessimists can handle the truth.Optimists refuse to acknowledge the part of reality that's negative …
… while pessimists can't see the ever-present opportunities hidden behind the problems.
While we'd rather be optimistic than pessimistic, maybe it's better to be BOTH."The test of a first-rate intelligence is the ability to hold two opposed ideas in mind at the same time and still retain the ability to function." 
 – F. Scott Fitzgerald 
Here are some thoughts about risk and opportunity from legendary real estate investor Sam Zell …
"People love focusing on the upside.  That's where the fun is.  What amazes me is how superficially they consider the downside."  
"For me, the calculation in making a deal starts with the downside.  If I can identify that, then I understand the risk I'm taking.   Can I bear the cost?  Can I survive it?" 
You can only take calculated risks if you look carefully at both the upside AND the downside.
Today, the entire global financial system is largely based on "full faith and credit" … primarily in the United States dollar.
And there's a gigantic investment industry that's built on perpetual optimism …and a belief non-stop debt-fueled growth FOREVER is actually possible.
Even worse, the entire financial system's fundamental structure literally REQUIRES perpetual growth to avoid implosion.
That's why central banks and governments are COMMITTED to debt and inflation … at almost ANY cost.
But as Simon Black points out in Future of Money and Wealth …
History is CLEAR.  Empires and world reserve currencies don't last forever.
And irredeemable paper currencies and out-of-control debt ALWAYS end badly … at least for the unaware and unprepared.
Optimists can't see this.  So they take HUGE risks they don't even know exist.
Pessimists can't act.  So they miss out on the HUGE opportunities that are the flip-side of the very problems they obsess over.
Robert Kiyosaki stresses the importance of being REALISTS …
… standing on the edge of the coin, seeing BOTH sides … and then being decisive and confident to ACT in pursuit of opportunities while being keenly aware of the risks. 
We created the Future of Money and Wealth to gather a diverse collection of speakers and panelists together … to examine the good, the bad, and the ugly …
… so YOU can have more context and information to make better investing decisions. 
Chris Martenson opens our eyes to the physical limitations of long-term perpetual exponential growth which depends on unlimited supplies of clearly LIMITED resources.
Of course, as these critical resources dwindle, they'll become very expensive as too much demand competes for too little supply.
When you see nation's fighting over scarce resources, it's a sign of the times.
But of course, there's OPPORTUNITY hidden inside of crisis.
And to seize the opportunity, you must understand it … or it just sits there like a hidden treasure under your feet.
But it's not just recognizing trends.  It's also TIMING.  And being a lot early is much better than being even just a little late.
To beat the crowd, you can't wait for the crowd to affirm you. 
To get timing right, it's important YOU know what the signs are.
What does it mean when Russia dumps Treasuries and buys gold?  What caused Bitcoin to sky-rocket in 2017?  Why are there bail-in provisions in U.S. banking laws?
Peter Schiff saw fundamental problems in the financial system back in 2006 … and screamed from the rooftops that the financial system couldn't support the then red-hot economy.
Few listened … then WHAM!  In 2008, the weakness of the financial SYSTEM was exposed … and MANY people were CRUSHED.
Peter insists the REAL crash is still yet to occur … and everything that made the financial SYSTEM weak in 2006 is MUCH WORSE today.
Yet small business and consumer OPTIMISM is at all-time highs.  The ECONOMY appears to be BOOMING … again.  And Peter's still screaming out his warnings.
The Fed is RAISING interest rates to cool things down.  But history says EVERY SINGLE TIME the Fed embarks on a rate raising campaign it ends in RECESSION.
In Future of Money and Wealth, Fannie Mae chief economist Doug Duncan reveals when he thinks the next recession is coming … and WHY.  We listen to Doug because he's got a really good track record.
The 2008 crisis exposed real estate investors to the REALITY that what happens on Wall Street, at the Fed, and in the global economy … can all rain down HARD on Main Street. 
Ignoring it doesn't make it go away.  And you'll die of old age waiting for the storm clouds to blow away.
There will ALWAYS be risk.  There will always be OPPORTUNITY. 
It's not the external circumstances which dictate what YOU get.
It's really up to YOU … and your ability, like Sam Zell, to see both opportunity and risk, so you can aggressively reach for opportunity while carefully navigating risks.
Education, perspective, information, and thoughtful consideration are all part of the formula.
That's why we created the Future of Money and Wealth video series.
Future of Money and Wealth features TWENTY videos … over fourteen hours of expert presentations and panels …
… covering the dollar, oil, gold, real estate, crypto-currencies, economics, geo-politics, the new tax law …
… PLUS specific strategies to protect and GROW wealth in the face of potentially foundation-shaking changes to the financial system.
Just ONE great idea can make or save you a fortune. 
Future of Money and Wealth might just be one of the best investments you'll ever make.
To order immediate access to Future of Money and Wealth … 
More From The Real Estate Guys™…
The Real Estate Guys™ radio show and podcast provides real estate investing news, education, training, and resources to help real estate investors succeed.
Regular followers know we're news hawks.  We scour the headlines for clues about opportunities and threats facing real estate investors.
We look at the good, the bad, the ugly … and consider things at the micro, macro, geo-political, and systemic level.
Even though we watch a broad range of real estate niches … we tend to look at the world through the eyes of a syndicator.
We think raising private capital to invest in real estate is the single BEST opportunity for real estate investors … and one of the best business opportunities in ANY industry.
So it didn't surprise us when the following headline popped up on page one ofYahoo Finance, the most visited financial website on the internet …
Closed-End Real Estate Funds Are Performing Well
"The real estate market is booming … Not surprisingly … funds that focus on real estate have been posting good numbers …"
A "closed-end fund" just means a fund which raises a specified amount of money, then closes to new investors.
This is different than a typical "open-end fund" like a mutual fund which continually accepts new investors.
Our point today is … 
Mainstream headlines are informing the market real estate is a winner …
…and that individual investors can access real estate through funds … versus taking on the personal hassles of tenants, toilets, and termites.
Of course, the aforementioned article is talking about publicly traded funds, which come with a host of risks most Main Street investors are unaware of.
But if YOU are thinking of investing in real estate through a publicly traded fund, OR …
… if you're talking to Main Street investors about investing in YOUR real estateprivate placement (syndication) …
… then you'll find it VERY helpful to understand the risks in public funds.
Publicly-traded real estate funds can be used as gambling chips in Wall Street casinos … just like any publicly traded stock.
This means speculators (gamblers) can short-sell, trade on margin, and use options … all of which add volatility to the share price.
So even if the underlying asset is as stable as the rock of Gibraltar … the share price can bounce all over the place as it's traded in the casinos.
Of course, if you're a long-term buy-and-hold paper-asset investor, maybe that doesn't matter to you … just don't watch the share prices or you might get nauseous.
But MUCH less understood is the counter-party risk every paper-asset investor faces because of the way paper-asset trading is facilitated.
In short, counter-party risk is the exposure you have when an asset on your balance sheet (a stock, bank account, a bond) which is simultaneously someone else's liability.
In other words, they own the the asset and OWE it to you.  YOU own an IOU.
If the counter-party fails to perform or deliver … you LOSE.
Most people understand the concept of counter-party risk … but many don't understand all the places they're actually exposed to it.
And it's a LOT more than you might think.
In the case of publicly-traded securities, like closed-end real estate funds, you're NOT the registered owner … your broker is.
You get "beneficial ownership" through what is effectively an IOU from your broker to you.  The fund doesn't even know you exist.
Of course, this is all fine as long as the financial system supporting all this is sound.  But in a crisis, if the broker fails, you might end up a loser.
It's not unlike what happened in the 2008 financial crisis …
In short, individual mortgages … which are great assets to own … were pooled into securities and made into gambling chips in the Wall Street casinos.
Because the "beneficial ownership" of the mortgages changed hands so quickly, it was all facilitated through a system called Mortgage Electronic Registration Systems (MERS).
When the financial system nearly collapsed in 2008, the flaws of MERS were exposed … as the legal documentation required to affirm clean title to the asset wasn't properly maintained.
Some of the beneficial owners of the mortgages couldn't prove legal ownership and lost when property owners challenged foreclosure in courts. Huge mess.
So there's a BIG difference between "beneficial ownership" and actual ownership.  And the difference isn't exposed until it matters.
Sometimes that's ugly for investors.
The GREAT news for you and your investors is … it's NOT necessary to play in the Wall Street casinos to get into a real estate fund.
In fact, we'd argue it's better if you don't.
If you're following The Real Estate Guys™, you're probably already a fan of real estate and may already be a successful individual property investor.
Maybe you're considering, or have already started, putting together groups of investors to syndicate bigger deals.
Or maybe you're tired of being an active investor … and now you're looking to stay in real estate, but as a passive investor in another investor's deal.
In any case, it's important to understand the BIG differences between public and private real estate fund investing.
As an investor in a private offering, you directly own the entity which directly owns the asset.  There's no counter-party who owes you the shares. YOU own them.
We think when you delve into the differences, you'll agree private offerings are arguably a MUCH better way to go.
Of course, if you're interested in starting your OWN real estate investment fund, the timing couldn't be much better.
Headlines are telling the marketplace real estate funds are performing well.
And when you explain the important differences between public and private funds, we're guessing you'll get more than your fair share of investors interested in investing with YOU.
Main Street investing in Main Street … outside of the Wall Street casinos.  We like it.
Until next time … good investing!
---
More From The Real Estate Guys™…
The Real Estate Guys™ radio show and podcast provides real estate investing news, education, training, and resources to help real estate investors succeed.
A common adage is "treat your investing as a business".  
Good advice!  And at first blush, you might think it means …
Figuring out your mission, vision, values …
Establishing clearly defined goals and objectives …
Developing strategies, tactics, processes, policies and procedures …
Recruiting, training, and leading a team …
Setting up communication and accountability rhythms, and processes for evaluating progress and making adjustments
All true.  But it's also very important to pay attention to the economic environment you're operating in.
A popular business planning tool is SWOT analysis … which stands for Strengths, Weaknesses, Opportunities, Threats.
SWOT helps you make better decisions about where to focus time, attention, and resources.
Most amateur investors focus only on opportunity.  They look for it.  They chase it.  They stretch their limits reaching for it.
And sometimes they end up in dangerous deals by not leveraging their strengths, acknowledging their weaknesses, or recognizing external threats.
In Am I Being Too Subtle?, multi-billionaire real estate investor Sam Zell says a big part of his success is the ability to understand the DOWNSIDE … and still proceed.
Most people ignore threats because they're a downer.  It FEELS better to focus on sunshine.  It's just not smart.
Risk is gloomy.  It doesn't sell seminars, books, or video-courses.  And it can chase away an audience.
So investors are under-served by most gurus, media, and pundits because few talk candidly about threats.
Yet it can SAVE YOUR FINANCIAL LIFE.  So we do it anyway.
Besides, the flip-side of most risk is opportunity.  So when you frame looking at threats as searching for opportunities, it's not so bad.
Part of SWOT is about assessing the environment you're operating in.
We divide investing environments into four categories … Micro, Macro, Geo-Political, and Systemic.
Micro factors include …
The property, parties to the transaction; financing, etc.
The neighborhood, local economy; local laws, taxes, customs, etc.
The local team … property manager, on-site staff, etc.
Micro factors are where most investors start and finish … because micro factors are easiest to see and handle along the shortest path to getting the deal done.
Macro factors include …
Interest rates and factors which drive them
Policies affecting job creation, living costs, real wages, consumer and business confidence
Economic factors affecting energy, materials and commodities costs, currency strength, etc.
Sure … this is some heady stuff …
And if you're only going to play small and VERY conservatively, maybe not worth all the effort to watch and interpret macro factors.
Then again … many small investors got killed when the Tax Reform Act of 1987 changed the tax treatment of rental properties.
They probably wish they'd been more aware and prepared.  When things are changing, a "wait and see" approach can be painful.
But if you plan to play big … and especially if you're going to raise money from private investors … you'll definitely want to invest in your macro education.
Remember … the 2008 crisis which crushed many unprepared investors started at the macro level … before crashing down on the micro level.
Most micro-players (including us), didn't see the storm forming at the macro level until the monsoon hit.  Bad scene.
So … how much advance notice do YOU want when something major is lurking on the horizon?  More is probably better.
Geo-Political factors include …
International treaties (trade, land-use, etc.)
Most people hear about geo-political factors in the news all the time … but don't consider or understand their impact on Main Street micro-investing.
Systemic factors include …
The financial system … currency, banking, bond market, etc.
The environment … energy, climate, water, etc.
We think systemic factors just might be the BIGGEST threat most investors aren't paying any attention to.
Yes, it's a lot to consider.  And maybe you doubt it really matters to your daily real estate investing.
That's what we thought … before 2008.
Then we found out the VERY hard way these things DO affect Main Street investing … so thinking about them isn't just for wonky paper asset pundits.
Let's look at some recent headlines … how they might affect our Main Street investing … and let's just focus on oil …
Is The Oil Industry Repeating A Critical Error – Oilprice.com 7/14/18
 " … Wall Street has been subsidizing the consumption of oil on Main Street."
"… the punishing price decline in oil from 2014 to 2016 … resulted in deep cuts in exploration and development throughout the industry …"
"… there isn't an oil price … both low enough to avoid economic stagnation …  yet high enough … to prevent a decline in the overall rate of production worldwide."
Let's break it down …
Energy is essential to economic activity.  No energy, no growth. Restricted energy, restricted growth.  Expensive energy, expensive growth.  You get the idea.
Energy is a key input into the cost of EVERYTHING.  When subsidies mask rising costs, economic numbers look better than they really are.
Remember …  a strong economy is NOT the same thing as a strong financial system.
Investors make mistakes when they deploy capital based on false readings or temporary circumstances.
Remember what happened to real estate investors who flocked to North Dakota because of the oil boom … a boom only possible because of high oil prices.
When oil prices crashed, so did the North Dakota real estate boom.  Investors only watching micro-factors … and even macro-factors … didn't see it coming.
Whether it was Saudi Arabia attacking U.S. frackers … or the U.S. directing an economic assault on Russia's oil revenue … oil prices fell because of what was happening at the geo-political level.
So today, knowing oil prices affect economic growth, consider these recent headlines …
It takes cheap energy to grow an economy fast.  And with the Fed raising interest rates, Trump's using tax cuts and cheap energy to goose the economy.
He's got to out-run ballooning deficits and rising interest costs.  Cheap energy … even if only temporary … buys some time.
But cheap energy doesn't fund the exploration necessary to replace oil being consumed.  Very few people on financial TV talk about this.
That's why we hang out with brainiac Chris Martenson.  He's a fun guy … a positive guy … but he's a realist.  It's sobering.  Brutal facts can be that way.
At some point, supply and demand take over and prices rise … slowing or reversing economic growth, driving up costs, and probably bankrupting marginal businesses.
Many billions in oil industry debt could go bad.  Remember when sub-prime mortgage debt went bad?
The financial system today is rife with counter-party risk, so bad debt can spread like wildfire through credit markets.
We're not saying it's going to happen, but we're watching.  If something starts to break, we want to see it sooner rather than later.
Of course, we're also watching oil, like gold, for its role in currency wars.  We remain convinced the dollar will be a major story in the next ten years… or less.
A little spooky.  But pulling the sheets over our heads doesn't make it go away.
The good news is there are smart people watching all this … and thinking deeply about what it all means.
That's why we get together with them regularly on our Investor Summit at Sea and the New Orleans Investment Conference.
These are voices mainstream sunshine-sellers don't promote.  It's bad for ratings.
But we put together nearly 14 hours of presentations and panels with all the big brains from our Future of Money and Wealth conference …
So if you missed the live event, you can still see and hear what everyone has to say. Click here to learn more.
Smart business people and investors practice SWOT… and invest in growing their education and network … so they can make better, faster investing decisions … in ANY economic environment.
Until next time … good investing!
---
More From The Real Estate Guys™…
The Real Estate Guys™ radio show and podcast provides real estate investing news, education, training, and resources to help real estate investors succeed.
One of the primary purposes of easy money ("quantitative easing" or QE) is to inflate asset prices, bloat balance sheets, and create a wealth effect.
The formula is simple.  Print gobs of money, buy bonds to drop interest rates, and flood the markets with liquidity.
Corporations borrow cheap money to buyback stocks … pushing stock prices up and triggering big bonuses for execs.
Corporate raiders borrow cheap money leveraging operating cash flow into leveraged buyouts … triggering mega-mergers and acquisitions … and fat fees.
Real estate investors borrow cheap money … leveraging rental income into big mortgages … bidding up prices, creating lots of equity, and compressing cap rates.
Even everyday homeowners get in on the action … borrowing cheap money and leveraging their paychecks into big mortgages … pushing up prices and creating lots of equity.
And some of the equity boom in real estate comes from folks moving some of their stock equity into fancier houses.
Of course, from a portfolio management perspective, it's probably not a bad idea to reposition fickle, volatile paper equity into boring, stable real estate equity.
For those with real estate equity in bubbly markets, it's probably a good idea to consider repositioning some of that equity into less bubbly real estate markets.
After all, if quantitative easing was about inflating asset prices … what's the likely outcome of quantitative tightening?
Right now, the Federal Reserve is raising rates and shrinking its balance sheet … which is the OPPOSITE of what they did to inflate asset prices.
So it's reasonable to be concerned about the equity on your balance sheet.  If the prices of your stocks and real estate fall, so does your equity.
This all begs the big question … how can you protect your equity from bursting bubbles?
Aside from selling everything and sitting in cash … which has its own risks … one strategy is to simply reposition equity into assets which are less affected by leverage.
It's why Jim Rickards (Currency Wars, Death of Money, Road to Ruin) recommends allocating a portion of your balance sheet into real assets, including gold and unleveraged real estate.
Of course, these strategies are easy to talk about.  But in the real world, it takes some work to actually implement them.  And it starts with education.
But you've read this far, so you've already begun the process.  Good job!
We get into much greater detail in the Future of Money and Wealth video series.
In fact, in module 13 of 20, there's a detailed strategy (too big to explain here) for repositioning equity for wealth preservation, privacy, and increased cash flow … and some other VERY cool benefits.
But there's more to protecting equity than simply understanding a strategy.
If you're going to move equity from highly-leveraged stock or real estate markets into less-leveraged real estate markets, you'll need to find and learn those markets.
One of our favorite un-leveraged real estate markets is Belize.
There's a long list of reasons why we like a very specific market in Belize, including the fact it's not leveraged … yet.
That's because getting wealth into non-leveraged real estate markets insulates your equity if credit markets seize up like they did in 2008.
Just look back on what happened in Texas in the financial crisis that temporarily wiped out lots of equity for a several painful years …
Sure, you could get loans in Texas … but Texas law restricted some of the more aggressive lending.  So less air got into Texas values.
That's a big reason why the Texas markets didn't bubble as much as other markets, which made it boring pre-crash … but VERY attractive post-crash.
Well, Belize was even MORE stable than Texas going through the crisis … and that was before Belize had as much global exposure and demand to prop it up as it has today.
We thought Belize made sense heading into back then and we like it even better today.  That's why we continue to share it with people through our discovery trips.
It's not for everybody, but we think everyone would be wise to take a closer look.
Last year, Hilton Hotels decided to plant a flag in Belize.  Marriott just announced earlier this year.  Big players like this little market for a reason.
When you see big brands making moves into a market, it's a leading indicator of market strength.
And when you have a chance to get in a market BEFORE leverage arrives, you have a good chance of catching a big equity wave.
Of course, if the leverage never happens … you simply have a chunk of your wealth parked in a stable market with some VERY desirable lifestyle perks.
So whether you do it in your own account or with partners through syndication, Belize is a market to consider right now … and you can learn all about it on our next fun-filled discovery trip to beautiful Belize.
Until next time … good investing!
---
More From The Real Estate Guys™…
The Real Estate Guys™ radio show and podcast provides real estate investing news, education, training, and resources to help real estate investors succeed.
Ohhhh … there's SO many directions we could go with that subject line … but let's pick something both potentially polarizing and unifying …
Income inequality.  It's a political cause and an economic reality.
But we're not here to talk politics.  Because it doesn't matter if we think it's fair or not.  We'll leave that to the politicians and activists.
Income inequality is what it is.  And while our politics might affect our voting habits … the economic reality is what drives our investing decisions.
So what is income inequality … and what does it mean to real estate investors?
Great question … so glad you asked.
In simple terms, income inequality refers to a disproportionate amount of a society's income concentrated in a small percentage of people at the top …
… with a big gap between the masses at the bottom who average much less income per person.
Sadly, this topic often descends into an argument of accusations between political viewpoints … a blame game.
People at the top look down on the lower income masses with contempt …
They don't work. They don't save.  They don't invest.  They don't take risks.  They've made their own bed.
People at the bottom look up at the rich with envy and jealousy …
The game is rigged.  It takes money to make money.  The rich are greedy selfish exploiters of the little guy.
Ironically, both are probably right … and both are probably wrong.  But again, we'll let the politicians and activists fight over all that.
Investors are best served to set all that aside … and simply focus on the opportunities inside the economics and demographics of income inequality.
For many years, Rich Dad Poor Dad author Robert Kiyosaki has been saying the financial system is helping the rich get richer, while the poor get poorer … and the middle-class gets squeezed.
It's like a dumbbell … where one end is fat with the wealth of the rich … and the other is fat with the poverty of the masses.  The skinny part in between is the middle-class.
But of course, all this has a direct impact on real estate … and should be taken into account when making real estate investing decisions.
John Burns Consulting recently took a look at this very subject …
What the Shrinking Middle Class Means for Housing
"The widening gap in income distribution trends in the US has significant implications for home buying activity and homeownership." 
"More rental demand.  More demand for homes at the highest and lowest price points.  Less demand for median-priced homes."
If you've been following us for a while, this is probably old news.
We've been touting the opportunities in affordable housing like apartments and mobile homes …
… as well as higher-end opportunities in resort property and residential assisted living.
That's working both ends of the dumbbell.
Smart investors should probably also watch migration patterns created by income inequality … and changing government policies.
Obviously, if there's "more demand for homes at the … lowest price points" … it doesn't mean people need to live on the streets of high-priced markets like San Francisco or New York.
They can move … to the suburbs of affordable states like Utah, Nevada, Arizona, Texas, and Florida.  And they are.
But it's not just middle-class folks looking to lower their costs …
Millionaires Flee California After Tax Hike  – Forbes, July 7, 2018
New Jersey's Tax Gift to Florida – Wall Street Journal, July 1, 2018
In 2014, Florida passed New York as the third most populous state.  It's one of the reasons we've been high on the Central Florida market for quite some time.
A big part of Florida's growth is from retired and wealthy boomers heading south for warm weather, affordable housing, and NO state income tax.
Of course, when they move … they bring their incomes and spending with them.  One state loses.  The other wins.
So while affluent retirees might not rent their home from you, they'll spend money with the local businesses who employ your tenants.
The point is money moves people … and policies moves money.
So whether you love, hate, or even ignore a policy … it affects the movement of money and people … which affects real estate.
Lastly, it's wise to also consider the systemic causes of income inequality … and put them to work for you.
The global financial system is inherently inflationary.  It's the stated goal of all central banks … most notably the Federal Reserve … to CREATE inflation.
That means anything denominated in currency (dollars) is destined to rise in dollar price over time.
In other words, as dollars lose value … it takes more of them to buy the samethings.  That's inflation.
That's why a typical house in the U.S. which used to cost $20,000 is now $200,000 … even though it's the SAME house, only older.
So from that standpoint, the system is rigged.   People who own assets pull further ahead of those who don't.
But people who don't have assets like real estate, stocks, and commodities on their balance sheets get no paper wealth from inflation.
Relatively speaking, they get poorer.
Over time, the poor get poorer in real terms also … as the costs of housing, energy, food, and products of all types goes UP faster than their incomes.
The financial system is the ROOT cause of income inequality.
It's also the fastest path to wealth for those who can use long-term debt to acquire long-term income producing assets … like real estate.
Sure, we know there's cronyism, regulatory barriers that protect big corporations from competition, tax loopholes, insider trading, and all kinds of unfairness helping the rich get richer.
You need to be an insider to play that game successfully.
But real estate is available to almost everyone.  It's a sacred cow of sorts.  It's hard to manipulate, and most everyone in power protects it.
So the sooner Main Street pulls its money out of Wall Street and takes advantage of real estate … the sooner the playing field gets flatter and fairer for Main Streeters.
It's why we love real estate.  It's why we teach syndication.
MAYBE someday the politicians will quit arguing with each other and really fix the system.  We'll keep breathing in and out.
Meanwhile, we encourage YOU to take what the system gives you … and do it in a way that adds a lot of value to Main Street.
Until next time … good investing!
More From The Real Estate Guys™…
The Real Estate Guys™ radio show and podcast provides real estate investing news, education, training, and resources to help real estate investors succeed.
We know a guy who bought a property with NO foundation.  He didn't know it because he paid cash … and with no lender forcing an inspection, he skipped it.
Oops.
He figured since the property had been in use for decades, everything was fine.  But just because a building is standing, it doesn't make it safe or sound.
Similarly, the financial system is the foundation of the economy.  Last time, we noted the U.S. economy is reportedly doing well.  Great!
But … there's a BIG difference between a strong economy and a strong financial system.
Now before you crawl up in a ball and go full fetal, remember … bad times are good times for the informed, connected, and prepared.  That's why we do what we do.
So let's dig a little deeper …
An economy is about ACTIVITY … making, selling, buying things … and saving to create pools of capital for lending to do more of all those activities.
A financial system is the INFRASTRUCTURE which supports the activity … banks, credit, stock and bond markets … even the currency itself.
People can see and feel economic activity. It's visible all around.  The news reports on it day and night.
But it's a LOT harder to see the strength or weakness of the financial system.
Most people simply go about doing their economic activity and trust (consciously or unconsciously) that smart, responsible people are maintaining the system.
Others don't really trust the folks in charge … but aren't sure how to know whether the financial system operators are doing a good job or not.
So sadly, most people are completely blind-sided when the system fails in some way.  Just think about the millions of people wiped out in 1929, 1971, 1987, 2000, and 2008.
And if you're not sure why those dates are significant, it's probably time to allocate some of your financial focus to more than just your economic activity.
We know.  It's boring.  It's hard to understand and relate to.  Just like a building's foundation … most people would rather walk the property than climb under the house.
We get it.  But stick with us … because if you're riding any part of the boom, it's wise to consider when, where, and how fast the party ends.  Because parties ALWAYS end.
This is why some of the pundits we follow … guys like Peter Schiff, Robert Kiyosaki, Chris Martenson, Simon Black … sometimes seem a little gloomy.
While mainstream media is telling you how pretty the economy is … these guys are inspecting the foundation and seeing cracks … which are perhaps not obvious to the untrained eye.
Debt
One of the biggest cracks is the obscene amounts of individual, corporate, municipal, national, and global debt.  The world's NEVER been in debt like it is right now.
The problem is debt needs to be serviced.  And when debt is growing faster than productivity (income), defaults occur.   This leads to the next huge concern …
Derivatives
When Party A borrows from Party B, Party A has a liability … and Party B has an asset.  Party A's liability is Party B's asset.
When Party B pledges their "asset" (Party A's debt) as collateral for a new loan from Party C … now TWO loans depend on the performance of Party A.  Make sense?
Of course, Party B's loan now becomes Party C's asset … and Party C can pledge it as collateral for another loan … and on and on.  Party on.
Daisy Chains
These debt parties link balance sheets of financial institutions together like a group of mountain climbers all tethered together.
The obvious problem is because of the linkage … when debts go bad, the entire system is subject to …
Counter-Party Risk
They call this "contagion" and it was the heart of the 2008 financial crisis … even as the Federal Reserve assured everyone things were "contained."
But asset prices are fragile … based on most players holding their positions and not dumping them.
However, when debt implodes, players sell whatever they have as fast as they can to raise cash to cover the bad debt.
That's what happened to stocks in 2008.  And even though people weren't dumping real estate to raise cash, real estate values fell when money stopped flowing into mortgages.
So yes … all of this matters a LOT to real estate investors. 

When credit markets collapse, it chokes lending, crashes asset prices, and stalls economic activity.
That's bad for everyone who depends on asset prices and credit markets.
(Of course, for the prepared, it's a shopping spree!)
Central Banks 
Last time the credit markets failed, central banks stepped in and printed TRILLIONS to buy up bad debt, backstop failing banks, and reflate asset prices.
Can they do it again?
Maybe.  But some say interest rates aren't yet high enough to drop far enough fast enough in a crisis to jump start the economy.
Also, central banks balance sheets are still bloated with bad assets they printed money to buy up in the last crisis.
Will the world stand by as trillions more are printed to do it again on an even grander scale?  Or would the world lose faith in …
The Dollar
As we describe in detail in Future of Money and Wealth, China and Russia have been openly leading a rebellion against dollar dominance.
And while the Chinese currency is arguably some distance from supplanting the dollar globally, it's picking up steam.
The yuan is now a MUCH more viable dollar alternative than anything else was in 2008.   This is a developing story we're following closely.  Meanwhile …
Let the Good Times Roll
Don't get us wrong.  The economy appears to be strong.  There's a lot of opportunity in the market RIGHT NOW.
If you're in the right markets and product niches, this is a fun and profitable time to be an investor.
BUT … the financial system these good times are based on hasn't really changed.  In fact, in some ways the cracks are getting larger.
So while the good times roll, remember things usually roll downhill … and sometimes right off the edge.  Best to stay aware and prepared.
Until next time … good investing!
---
More From The Real Estate Guys™…
The Real Estate Guys™ radio show and podcast provides real estate investing news, education, training, and resources to help real estate investors succeed.
Interest rates are a big deal for real estate investors … for many reasons.
The first and most obvious reason is because interest rates are the price of the money you borrow to invest with.  Higher rates mean higher payments and less cash flow.
Of course, even when you pay cash for your properties, your tenants probably carry consumer debt … car loans, credit card, and installment debt …
Higher rates mean higher debt payments for your tenants, so less of their monthly budget is available to pay you rent or absorb rent increases.
Also, your property values, exit options, and liquidity are all affected by interest rates.
Higher rates mean buyers have less capacity to bid up comparable properties … and fewer buyers can afford to buy your property when you're ready to sell.
For these reasons and others, most real estate investors and their mortgage advisors pay very close attention to interest rates …  especially when financing or re-financing.
But there are other very important reasons for real estate investors to care about the future of interest rates …
Interest rates are a barometer for the health of both the currency and the overall economy.
Last time we looked, most real estate investors transact and denominate wealth in currency (dollars for Americans) … and your rental properties, tenants' incomes, and overall prosperity all exist inside of the broader economy.
So the potential for big changes to either the currency or the overall economy matter to real estate investors just like they do to paper asset investors.
In fact, based on the amount of debt most real estate investors use, interest rates are arguably even MORE important to real estate investors.
We're just a couple of days away from our Future of Money and Wealth conference … with nearly 400 people coming … and right now we're thinking a lot about the dollar and interest rates.
Peter Schiff is speaking.  Peter wrote Crash Proof in 2006 and released it in 2007.  Back then, he loudly warned of an impending financial crisis whose roots would be in the mortgage market.
Sadly, back then we didn't know Peter, and we didn't read his book.  Then 2008 happened, and we were blindsided by the financial crisis.
So now we read more … a LOT more.
We make time to listen to people like Peter Schiff, Robert Kiyosaki, and Chris Martenson.  And we work hard to share them with our audiences.
A very interesting book we just finished is Exorbitant Privilege by Barry Eichengreen.  He's Professor of Political Science and Economics at Cal Berkeley.
Eichengreen published Exorbitant Privilege in 2011, which means he probably wrote it in 2010.
Keep this in mind as we share these prophetic excerpts from Chapter 7, "Dollar Crisis"…
"What if foreigners dump their holdings and abandon the currency [dollar]?  What, if anything, could U.S. policymakers do about it?"
"It would be nice were this kind of scenario planning undertaken by the Federal Reserve and CIA … it would have to start with what precipitated the crash and caused foreigners to abandon the dollar."
Note:  Eichengreen probably didn't know at the time that James Rickards, former attorney for Long Term Capital Management (the hedge fund at the center of the near financial meltdown of 1998), was participating in precisely this kind of planning, which Rickards describes in his book Currency Wars, published a year after Exorbitant Privilege.
Back to Eichengreen's prophetic 2011 commentary …
"One trigger could be political conflict between the United States and China.  The simmering dispute over trade and exchange rates could break into the open …
"… American politicians … could impose an across-the-board tariff on imports from [China]."
WOW … Eichengreen wrote that at least 7 years before this March 22, 2018 headline from CNBC:
Trump slaps China with tariffs on up to $60 billion in imports: 'This is the first of many'
Back to Eichengreen in 2011 …
"Beijing would not take this lying down."
China to US: We'll match your tariffs in 'scale' and 'intensity'
Eichengreen in 2011:
"Or the United States and China could come into conflict over policy toward rogue states like North Korea and Iran."
If you've been following the North Korea drama, you probably know this one's been back and forth.
Last summer, China seemed to side with North Korea.  Then they tried to take a neutral position.
But recently Kim Jong Un paid a secret visit to China.  Of course, no one really knows what that was about.
But based on recent trade policy it seems the U.S. isn't sucking up to China for help with North Korea.  So maybe the U.S. and China disagree on North Korea?
Now STAY WITH US … because the point of all this is … according to Eichengreen …
China's relationship with the United States and the U.S. dollar has a DIRECT impact on the future of YOUR money, interest rates, and wealth.
And if you're like most Main Streeters, you may not completely understand the connection …
… just like we didn't understand what Credit Default Swaps had to do with our real estate investing in 2008 … until everything suddenly imploded …
… despite reassurances from the wise and powerful man then behind the curtain of the Federal Reserve, Ben Bernanke.
And the point here isn't Iran, or North Korea, or tariffs, or trade wars … it's about whether China gets upset enough with the U.S. and opts for the nuclear option …
Eichengreen in 2011:
"… China [could] vent its anger and exert leverage … by … dumping [Treasuries] … would send the bond markets into a tizzy … interest rates in the United States would spike.  The dollar would crater … could cause exporters, importers, and investors to abandon the dollar permanently."
Obviously, there's a LOT more to this topic than we can cover today.
Our point for now is that way back in 2010-11, Eichengreen envisioned a scenario in which conflict with China could create a dollar crisis.
As you can see, today's headlines are living out his concerns.
When you read Eichengreen, like Jim Rickards, he talks about things reaching a tipping point … where everything happens fast.
We lived that in 2008 and it was NO FUN.  But that was only because we were on the wrong end of it.  While we got slammed, others made fortunes. They were informed and prepared.  We weren't.
So be cautious of normalcy bias and complacency when it comes to contemplating the possibility of a dollar crisis.
Better to be prepared and not have a crisis … than to have a crisis and not be prepared.
Until next time … good investing!
---
More From The Real Estate Guys™…
The Real Estate Guys™ radio show and podcast provides real estate investing news, education, training, and resources to help real estate investors succeed.
Lots of great real estate investing questions from our loyal listeners in this edition of Ask The Guys, including should I invest or pay off debt. 
Should I invest or pay off debt? How do I get started in investing? Should I sell my property to my tenant? Our producers said we had a lot of really good questions for this edition of Ask The Guys, so they wanted to bring in the BIG brains.
Sadly, they weren't available, so we're on our own for this show.
In the baffled box fielding your brilliant questions:
Your home-run host, Robert Helms
His choked up co-host, Russell Gray
Here are some of the questions our listeners pitched to us….
Is it better to invest or pay off debt?
Should I sell my property to my tenant?
What's the best way to transfer real estate from parents to children?
Where can I find financing with foreclosure on my record?
And more …
---
Listen
Subscribe
Broadcasting since 1997 with over 300 episodes on iTunes!
Review
Like the show? Help us reach new listeners by leaving us a quick review on iTunes. It takes just a minute of your time, and it would really help us out. Thank you so much!! (Don't know how? Follow these instructions.)
---
Should I wait until I'm debt free to start investing in real estate?  My wife is concerned about carrying too much debt.
Short answer:  The longer you wait to start investing, the longer until you profit from your investments.  So generally speaking, if you are wondering if it is better to invest or pay off debt, getting started sooner is better.
Obviously, there's no one-size-fits-all answer.  Especially when wives are involved. 😉
But from a financial standpoint, debt that pays you to borrow is not bad.  In fact, we'd call it "good"…as in "good debt". When looking at if it is better to invest or pay off debt, "good debt" is critical to consider.
Income producing real estate is one of the great vehicles for accumulating lots of "good debt".  The key is to make sure of two things:
First, be sure the net cash coming in is enough to cover the debt payment going out.
Sounds easy.  But it's also easy to forget about contingent and non-monthly expenses…the unpleasant surprises can make your easy life…not so easy.
So when you do your cash flow analysis, be sure you account for EVERYTHING.
Second, be sure you have adequate cash reserves.
Sometimes big expenses come up before you have time to build up reserves from cash flow.  Don't count on credit lines because those can be shut off in an economic crisis.  And you never know when one of those pesky financial crises will show up.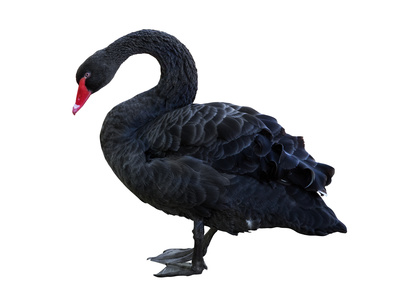 So…if you're able to borrow money (good debt) to acquire POSITIVE cash flow, you can use the positive cash flow from the good debt to pay down the debt (bad debt) which does NOT pay you. In this scenario, the answer is clear on if you should invest or pay off debt.
Of course, if YOU understand all that and your spouse doesn't, you could be 100% right on paper…and dead wrong in the relationship.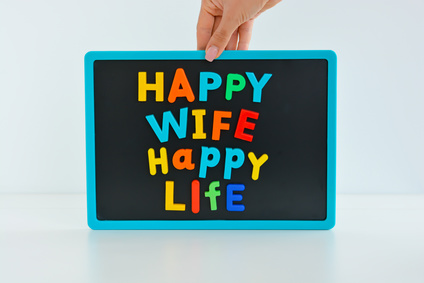 You have to decide what's most important.  Just remember:  Happy Wife = Happy Life.  Just sayin'….
If your wife is concerned about your financial affairs, that's a GREAT thing.  Consider it an opportunity to invest time studying together by attending seminars, reading books, meeting with advisors…even listening to amazing real estate investing broadcasts.
And until you find an amazing real estate investing broadcast, you can listen to The Real Estate Guys!
My tenant wants to buy my property.  Should I sell it?
Another great question!
Of course, whenever someone asks what they "should" do, we have to answer, "It depends".
Ultimately, you have to do what YOU think is best…for YOU.  And YOU figure that out by getting ideas and information…and then considering your options.
So here are some things to think about…
You have the property now.  If you didn't, would you buy it right now compared to whatever else is available for you to do with your time, equity and credit?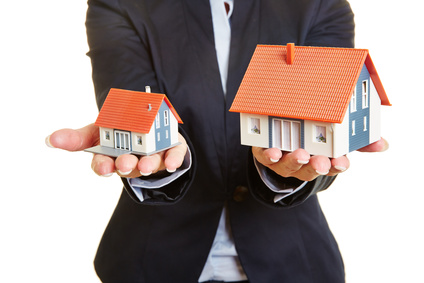 If not, then you probably want to strongly consider selling it.  Of course, you have to think about timing and tax considerations.
If you'd like to keep the property for now but would like to sell it later, it's likely you can make a deal with your tenant for a future purchase.
Maybe you want to time the realization of capital gain or need time to prepare for a 1031 tax deferred exchange.  Maybe the tenant needs some time to get their credit and cash lined up.
In any case, in most jurisdictions you modify your lease and provide your tenant with a future option to purchase.
You could also go with a protracted escrow, just be sure to consult with your tax advisor about when the tax law says you've actually "realized" the gain.
In the case of a lease option, your tenant might pay you an upfront fee and/or additional monthly payments as "option consideration".  You might get a bigger number if you're willing to credit some of it toward the purchase price.
There aren't any set rules or formulas…which is the fun and creative part of real estate.  Just decide what YOU want and are willing to do, and what the tenant wants and is willing to do.  Then work out a deal that makes you both happy.
What's the best way to transfer real estate from parents to children?
"Best" like "should" is always a dangerous question to answer.  After all, what's best for someone is probably what they should do.  But who knows best what's "best"?
You do…once you know what your options are.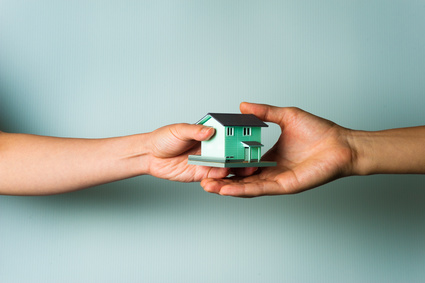 So when it comes to transferring real estate from parents to children, you need to think about what YOU are trying to accomplish.
Sometimes, it's about tax mitigation.  Sometimes you want to maintain control…even after you're no longer here.
Once you figure out what YOU want, then you'll want to consult with professional advisors who can help with the HOW to do it.
Typically, you'll want an estate planning attorney and a tax advisor.
The tools you have to work with include entities (trusts, LLCs, etc.), contracts (options, purchase and sale agreements), and state specific laws (forms of title).
Entities are useful for eliminating probate, managing estate taxes, and maintaining control about how the property and its income are used.
The key is to focus on what you're trying to accomplish.  Ask a lot of "what if?" questions until you've through a variety of potential outcomes.  Decide what you want to have happen in each scenario.  Write it all down.
Then go meet with your advisors and ask for ideas and strategies to create the outcomes you're after.  Many times, experienced advisors will have seen how other clients have structured themselves to accomplish similar objectives.  So you may get some ideas you hadn't even thought of.
After a reviewing all the ideas, options and expenses, we're guessing it will be clear to see what's "best" for you.
Where to find financing with a foreclosure on your record?
The lending landscape is littered with the walking wounded – folks who barely survived the Great Recession and whose credit reports are scarred with foreclosures, liens and other "derogatory" entries.
That's the bad news.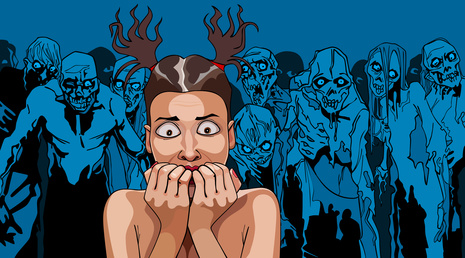 The good news is that more lending is opening up for these walking wounded.  The key is to get someone on your team who is knowledgeable about the ever-changing array of conventional and unconventional financing options.
Because there's a big population of folks with foreclosures on their records, there are specialty lenders who focus on serving their unique needs.
So job #1 is to find a competent mortgage broker experienced with working with investors.  Investigate non-government funding such as private lenders, community banks…even friends and family.
If you have consistent documented income, savings and a reasonable explanation for what happened, there are lenders out there who are willing to take a chance on you…if the collateral is good and the interest rate is right.
Even if you can't find ideal financing today, you may still want to buy a good property as long as you have a reasonable plan for fixing the financing later.
Remember, you buy the property once, but you can change the financing later.
So if you meet with your mortgage consultant and they tell you you're not lendable YET…then find out what YOU can do (in your control) to get there.  If the list and timeline seems reasonable, you may decide to accept less than perfect financing TEMPORARILY…with plan to replace it later when you qualify.
How to access home equity to invest?
At the risk of being redundant…again…one more time…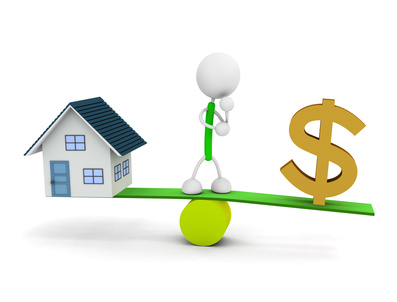 Get a mortgage pro on your team.  They can tell you what loans are available that YOU will qualify for.  And if the answer is "none", don't be dismayed.  You may find a private party lender who'd be willing to make the loan.
This of course assumes you wish to keep your home and just want to use the equity.  Otherwise, selling is the other obvious way to free up idle equity for investment.
Pre-2008, pulling equity out of Property A to investing in Property B (and C, and D, etc…) was popular because properties had equity and loans were readily available to extract the equity.
After the crash, those loans all went away.  So sad.
But they're BAAAACK.  Yay.
However, there were some valuable lessons learned by those of us who went through the equity apocalypse…
First, when it comes to your HOME…be conservative.  Make sure, you feel comfortable making the new payment in case any or all of the investments you make with your home equity…flop.
As long as you can make your payment, you're not homeless.  But if you can't sell the house to pay off the mortgage, you might be trapped for awhile.
Be careful not to borrow short and invest long.
If you access equity in your home, be sure you understand the terms of the loan.  At today's rates, we're fans of long term, fixed rate loans.
Fixed rate long term loans give you stability of interest expense and payment.  And you don't have too much risk that you'll end up stuck with an above market rate.  It's hard to imagine rates falling substantially from today's level.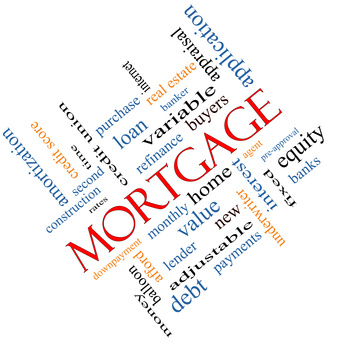 HELOCs (Home Equity Lines of Credit), ARM (Adjustable Rate Mortgages), balloons (i.e., 30 year amortization due in five) are all "short term" loans.  Meaning, the rates might adjust or the entire balance comes due in 5 years or less.
If you are SURE you can pay the loan back or handle the "worst case" scenario interest rate / payment adjustment, then MAYBE it's okay to use the proceeds to invest.
The DANGER comes when whatever you invested in is NOT liquid when the loan comes due…or isn't producing a high enough payment to cover the new payment after an interest rate re-set.
Now you may need to sell at a bad time.  Or you might not be able to sell at all.  Then you need to figure out how to pay off the loan or make the payment from other sources.
Again, avoid borrowing short to invest long.
Of course, if you're hesitant to use your home equity to invest with, you can always find other people who have money available to invest.  They put up the money (or most of it) and you put up the time to find and manage the deal to a profit.  Then you divvy it all up.  That's called syndication and we like it a lot.  You might like it too.
How to get started when properties are so expensive?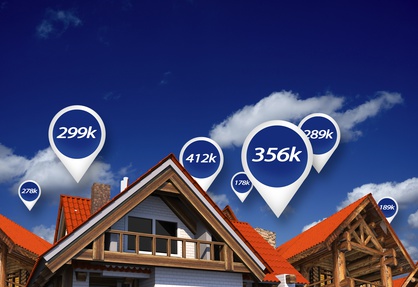 Another great question…
This listener makes $45,000 a year, has good credit and has been reading lots of books about investing.
BUT…he lives in Los Angeles and properties cost a fortune.  So he can't qualify for a big enough loan to buy anything in his area.
One solution…
"Live where you want to live, but invest where the numbers make sense." – Robert Helms
Sounds easy.  But how?
It's a big topic, but in short, pick a few markets you think would be good.  Research those markets and then build relationships there.  Your market team will help you find properties.
Again…sounds easy, but how?
Relationships.
In this case, take your book (and radio show!) knowledge and go to places where more experienced investors gather.  Ask intelligent questions.  Find out what other people are doing and why.
In a huge metro like Los Angeles, there are investment clubs, seminars and conferences you can attend.  But don't hesitate to travel to connect with the right people.  We do it all the time.
Once you've picked a few markets that look interesting, do some remote research.  Set news alerts.  Pay attention to the local economy.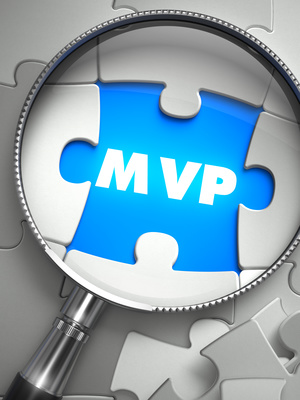 If it looks good, go there and start building a team.  And start with property management.
Property managers  usually aren't trying to sell you a property.  But they can tell you where the tenants are most plentiful.
Remember, your true mission as an income property investor is to accumulate tenants.  That's where the income comes from.  You buy the property to get the tenants and their income…at least a piece of it.
So your property manager is the MOST important member of your local team.
Lots of other great questions…so tune in as listeners Ask The Guys!
---
Listen on YouTube
Want More?
The Real Estate Guys™ radio show and podcast provides real estate investing news, education, training and resources that help real estate investors succeed.
Life as a real estate investors means making choices between the many options available.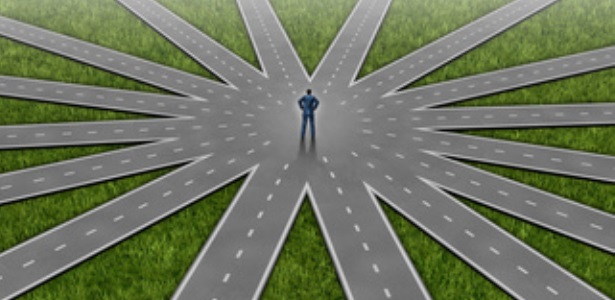 In this episode of Ask The Guys, we take on a pile of listener questions that have to do with choosing.
Making the choice to be in the studio for this decidedly interesting episode:
Your choosy host, Robert Helms
His cheesy co-host, Russell Gray
The prime choice for wisdom, The Godfather of Real Estate, Bob Helms
Special guest contributor, Danny Kalenov
We kick off the show with a Happy Birthday greeting to the Godfather, who just celebrated his 80th!  We're guessing he's learned a thing or two about investing over that time.
Then we take on a question from a young guy on the other end of the age spectrum.  He's just getting started and wants to know how to build up his credit and credibility.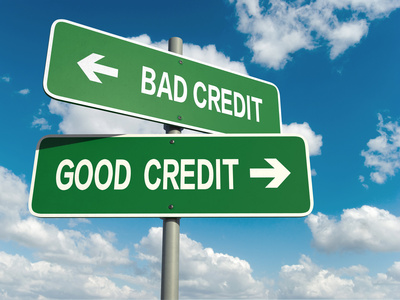 Since a credit score is really a reflection of how one handles credit, the somewhat obvious answer is to start handling credit responsibly.
It starts with simple accounts like cell phones, utilities and small credit cards.  Then you can graduate up to installment loans like a computer, car or personal loan.
The goal isn't to go into debt…at least not yet.  It's simply to demonstrate a consistent history of timely payments.  And the sooner you get started, the better.
But while you're doing that, you can still go do deals.  It means you have to find partners who have what you lack and need what you have.
For a young person, you usually need everything, but you can offer hustle, specialized knowledge, relationships and deal flow.  For older, busier folks, those things are hard to come by.
And just like credit, you build credibility over time when you behave correctly.  Dress right, keep your promises, show evidence of success and responsibility, associate with credible people, and do your homework!  People can tell if you know what you're talking about…and they'll judge you by your knowledge and your ability to articulate it.
Another question came up about how to find prospective investors.  The GREAT NEWS is that a recent law is opening up more options for real estate entrepreneurs to promote their offerings without running afoul of securities law.
Technology brought peer-to-peer lending into the marketplace several years ago.  Now, the new law opens up this crowd funding concept to equity investing.  And there are many crowd funding platforms (on line marketplaces) created…with more coming.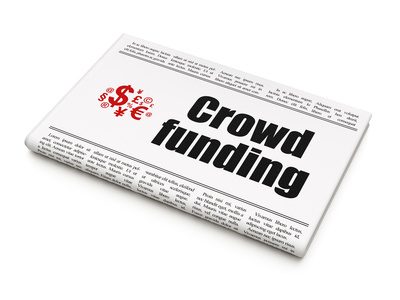 But you don't have to wait.
You still have the choice of to raise money the old-fashioned way: networking.
So building your brand (credibility) and your network (connections) can still be done by attending events, building relationship, getting referrals and telling your story.
And while you can just make it up as you go along, a better choice is to be prepared.  Anyone who's a serious investor will expect to see a business plan.  Hopefully a good one.
How do you learn to write a good business plan?  Start by reading a lot of business plans.  You'll quickly recognize good from bad, and you'll pick up ideas about how to explain your offering with enthusiasm and credibility.
Of course, this is the natural place to promote our most popular seminar, The Secrets of Successful Syndication.   We created it because we get so many questions from people who want to go big, but don't have enough resources to do it on their own.
And while "No Money Down" books, recordings and seminars are easily sold, the real secret is to raise money from investors.
Of course, this is another choice.  Do you want to go it alone or would you like to have investors?  They both have pros and cons.
So how do you decide?  And how do you learn?
Real estate investor development usually starts with knowledge, which you can get from books and classes.
But to really understand what life is like in any profession and what it takes to be successful, finding a mentor is arguably the best choice.
Some mentors charge a fee.  Others will take a portion of the profits.  A few will even do it simply for the reward of sharing their knowledge (rare, but great to find!)
Which is better?
It depends.  If the mentor has what you want, and what you have to pay to get it makes good business sense to you, then whatever arrangement you make is right.
Our caveat is to avoid long term commitments (in anything, not just investment mentoring) until you're certain the value is really there and you'll be happy with it over the long term.
Also remember, that 100% of nothing is still nothing.  So if you need help to get your business going, then giving something away is probably a good investment.
And if your resources are light at the beginning, but a mentor believes in you and your plan, then revenue sharing puts more of the risk on the mentor.  In this case, it's only fair they have a shot at a bigger reward.
If you can afford to pay a flat fee, and are confident in your ability and opportunities, then you may want to take more risk in order to retain more of the reward.
Whatever you choose, be sure to establish a positive, equitable relationship with your mentor.  Don't treat him or her like a vendor and penny-pinch them.  You want to be generous so they are inclined to be generous as well.
At the end of the episode, we ask special guest contributor Danny Kalenov to help a listener with choice about a resort property investment.
Danny is a successful resort property developer/owner/operator and is very qualified to help answer a question about how to approach the decision to buy a resort property.  Is it primarily an investment or is it a lifestyle expense?
Of course, the answer is…it depends.
If you want it to make a profit, then your personal use may have to take a back seat to customer demand.  That is, you can enjoy the property, but the odds are you'll be doing so during unpopular times of the year.  Effectively, you get leftovers.
But if you want to enjoy the property as a consumer, your profitability will probably suffer.  Worse, if your property isn't available during peak times, your customers may give up and look elsewhere.
Of course, if all you're looking for is a little income to offset your personal expense, this can be okay.
Obviously, in this…and all the questions we take in this episode…it's your choice.
Listen Now:
The Real Estate Guys™ radio show and podcast provides real estate investing news, education, training and resources that help real estate investors succeed.