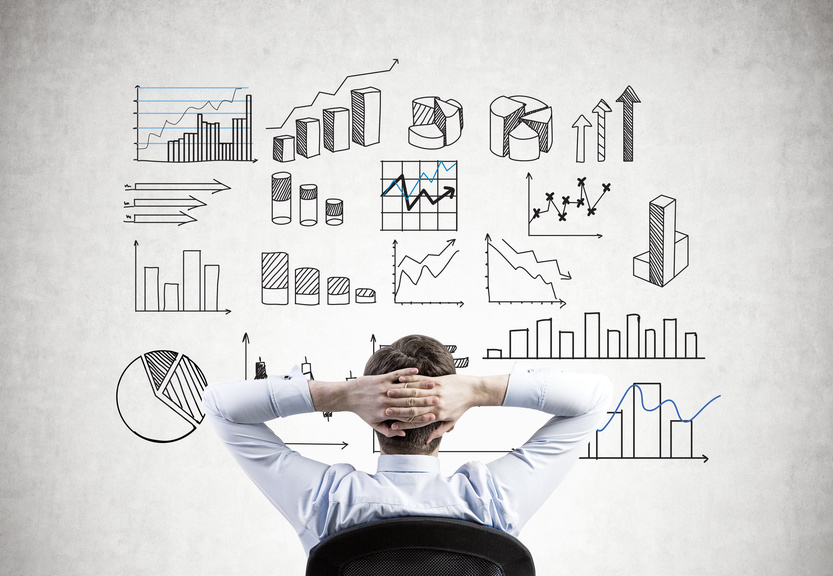 What goes up, must come down. 
It's true in gravity … elevators … and the real estate market. 
The constant ups and downs can give investors anxiety. It's hard to enjoy a boom when you're always wondering … is it all about to come crashing back down?
The good news is that markets rise and fall in cyclical motion. 
History repeats itself … and there are signs and patterns to look for that signal when you need to move and when it is best to sit back and wait it out. 
Listen in as we discuss where we are in this infamous cycle … and what you can do about it.
In this episode of The Real Estate Guys™ show, hear from:
Your upstanding host,

Robert Helms

His downright delightful co-host,

Russell Gray 
---
Listen
---
Subscribe
Broadcasting since 1997 with over 300 episodes on iTunes!
---
Review
When you give us a positive review on iTunes you help us continue to bring you high caliber guests and attract new listeners. It's easy and takes just a minute! (Don't know how? Follow these instructions).
Thanks!
---
Riding and driving the cycle
Real estate markets work in cycles … we're either at the bottom, in the middle, or at the top. 
So, where are we at? And what can investors do about it?
First off, it's important to remember that real estate isn't an asset class itself … there are so many different categories. 
Each of those categories operates in its own market … and the cycles don't always align. 
Office buildings could be up while residential is down … and agricultural could be sitting right in the middle … ALL AT THE SAME TIME. 
So, when you think about where you are in a cycle, you need to think of both macro and micro levels. 
Part of what's going on will be influenced by the macro … like interest rates, what's going on with the Fed, tax breaks, and Opportunity Zones. 
The other part deals with the micro … what's going on in a particular industry and the demographics it serves.
The challenge for a real estate investor is that there is no one key indicator for where the market is heading. In fact, it's so confusing that nobody gets it completely right. 
But there are things you can look for … and things you can do … to set yourself up for the best chance of success. 
Understanding the big picture
One of the big picture items to look for, understand, and act on is interest rates. 
When we talk about real estate investing, it's really all a derivative of income … of cash flow. 
Someone can only afford to pay a price for a house based on their income and how much income that will mortgage into the purchase price of a house. 
If you take a look at the major inputs going into a mortgage, you'll find interest rates and tax consequences. 
So, if you can lower interest rates and lower taxes … the same amount of income will buy more houses. 
With the new tax code and incentives like Opportunity Zones, there is a good chance that the upside of the cycle will be extended for a few more years … but is it sustainable?
Understand that every day we're closer to the next market top. 
So, what can you do as we get near the top?
Don't sit on the sidelines
What you don't want to do is sit on the sidelines. You do need to act. 
If you take prudent moves to protect yourself in the case of a downturn … and there isn't one … you aren't any worse off. 
The good news is that real estate investors and markets move slowly … we're not flash traders. 
Your tenants don't look at the newspaper, see a headline, and move the next day. 
As investors, it's a balance of being aware of those macro events and keeping specific trends in mind. 
Right now, mortgage rates are low, and the dollar is relatively strong. Interest rates are dropping in treasuries … and people are buying there looking for a safe place to ride out market dips. 
This gives real estate investors the opportunity to go into the market and lock that low pricing and low interest rate long term. It's like having a sale on money. 
And if you buy a property that has good cash flow with that low interest locked in, you're putting yourself in a great spot to hold through any downturn in the cycle. 
People who sit on the sidelines are guaranteed to make zero return. Instead, look at the idea of recession resistant price points. 
Recession resistant means you are renting to a clientele that is likely to always be there … and the price point is typically something just below the median home price. 
Many of these recession resistant price points work great in a good economy AND they'll also be a little more protective in a down cycle. 
This is a time to be super prudent when it comes to underwriting … both the analysis of the market and the performance of the property. 
When it comes to the performance of the property, there are a couple of big picture things to keep in mind. 
You want to live in a landlord friendly state. If there's a problem, you want laws that favor a landlord and can help you get a tenant out quickly. 
You'll also want to talk to your property manager about rental trends. 
What have people been paying in rent recently? How many people are applying for leases now compared to other years? Have they had to change the kind of tenant they accept?
Another way you can make the most of the market cycle is to focus on top markets. 
There are lots of investment funds and real estate investment trusts that focus only on the top 50 metropolitan statistical areas (MSAs). 
These are the top cities in the U.S. where there is always real estate movement and a depth of demand. 
When you go into a market that has already proven itself with solid infrastructure, there's a greater probability that in tough times people will gravitate there. 
Changing your strategy for success
We're certainly proponents of continuing to invest through cycles … just change your strategy a bit. 
It makes a lot of sense to have some cash when you are nearing the top of a market cycle for a lot of reasons. 
If you end up having problems with properties that perform differently than you expect during a downturn, you want to be prepared for that. 
But downturns are also often where opportunities are … opportunities to buy. 
As real estate investors, we make our money when we buy … so it is good to keep some cash in reserves if the right opportunity presents itself to invest in a property with promise.
One last idea to consider when it comes to being at the top of the market is that there are certain demographics that don't suffer as much in a downturn. 
Generally, this is affluent groups of people. When times get bad … they get bad for the middle and bottom part of the socioeconomic ladder. 
So, it's always an interesting strategy to market to the affluent. One of the ways we love to market to this demographic is through residential assisted living. 
Remember, your customer is not the person staying in the facility. It's the family members who look out for them and place them there. 
Another strategic investment is hospitality. In downturns … the rich still go on vacation. 
Many times in an economic slump, entertainment does well because people are trying to get away from the doom and gloom. 
If you believe we're at the top of the market, there are proven things to think through. 
Analyze your portfolio and ask yourself, "What happens if pricing and demand were to go down?" Take a look at your financing. Are you getting the best, lowest rates?
If you take proven steps now, when the market cycle starts heading downward … you'll be glad you did.
Tune in over the next several weeks as we dive into more strategies you can take to thrive even when the market isn't doing the same.
---
More From The Real Estate Guys™…
The Real Estate Guys™ radio show and podcast provides real estate investing news, education, training, and resources to help real estate investors succeed.
---
Love the show?  Tell the world!  When you promote the show, you help us attract more great guests for 

your

 listening pleasure!
It's been said that history may not repeat itself, but it often rhymes … and what goes up, must come down.
The persistent ups and downs of markets creates a certain anxiety when a boom starts to mature. Will the good times roll … or is the wind about to change?
Tune in as we take on where we are in the cycle … and what you can do about it.
---
More From The Real Estate Guys™…
The Real Estate Guys™ radio show and podcast provides real estate investing news, education, training, and resources to help real estate investors succeed.
---
Love the show?  Tell the world!  When you promote the show, you help us attract more great guests for 

your

 listening pleasure!
A lot of folks have been asking lately … where are we at in "the cycle"?
Of course, the question presumes cycles exist (they do).
But with so many new people getting into real estate investing … including many who've never invested through a "correction" (geek speak for a downturn) …
… it's amazing there's anyone who isn't wondering when the next one's coming … and HOW to know.
It's not really that complicated, unless you're trying to get the timing down to the precise day and time.
Then again, if it were truly easy, everyone would know it and be on the right side of it.
This is where it gets tricky …
That's because for there to be a right side, there's got to be a wrong side.
This means if everyone knows it's coming and acts accordingly, not only will it not not happen …
(We know … that's a notty sentence.  Our English teachers are rolling over in their graves.  They never liked it when we were too notty.)
… but it's actually more likely to happen because everyone knows it's coming.
Our point is cycles are as much psychological as fundamental.
So when everyone sees it and moves in anticipation … it's their very movement that makes it happen.  It's a self-fulfilling prophecy.
You see it play out all the time in the paper markets.
Like a high-speed tailgater … even a flash of brake lights causes the lemmings of Wall Street to rush from one position to another …
… all trying to outrun each other to the exit of the entrance of a trade.  The rush pushed prices up or down depending on which way the crowd's running.
Of course, as we often point out … real estate investing is boring by comparison … in a good way.  Real estate is slow, steady, and relatively stable.
That's because real estate is not a commodity.  Real estate can't be traded in large lots at lightning speed … because every deal is different.
And with real estate, the logistics of the transaction …
… verifying title, arranging financing and insurance, getting inspections and appraisals, and simply vacating the property …
… are all glacierly slow when measured in Wall Street nano-seconds.
Nonetheless, real estate is not immune to a rush for the exits … especially now that Wall Street players own huge blocks (pun semi-intended) of homes.
But even though real estate cycles like everything else, it's still very slow.  It's easy to fall asleep at the wheel. 
Of course, even if you're alert (and we all know the world needs more alerts) … you need to know what to pay attention to.
And THIS is where newbie investors get confused.  They don't know which gauges to watch.
Is it the stock market?  Interest rates?  Jobs?  Wages?  Taxes?  Cap rates?  Days on market?  Year-over-year price changes?  Price trends?  Occupancies?
Yikes.  It's information overload.
No wonder people just want to ask someone they perceive as smart to flip to the back of the book and point at the answer.
Sorry to burst your bubble (calm down … it's just a figure of speech), but the truth is no one knows for sure.
That's partly because real estate is highly local.  And there are many niches … each with their own unique dynamics.
Still … there are some basic principles to apply to whatever product niche and market you're investing in.
It comes down to the willingness and capacity to pay more.  And it's important to note those are NOT the same.
Just because you want something, doesn't mean you can afford it.
So effective upward pressure on prices comes when the supply in the market is being overwhelmed by demand from buyers fueled with the capacity to pay more.
So, the key ingredients to understanding what drives pricing are …
Supply, and the capacity for supply to expand
Demand, in terms of number of people chasing the supply …
Capacity to pay, which is generally a factor of incomes, interest rates, and loan availability.
(For rental properties, incomes are rents and net operating incomes. For single-family consumer housing, income means wages.)
Of course, to be precise with timing, you'll need to dig into each of these factors for your specific geography, demographic, and product niche.
But when addressing "where we are in the cycle" (bet your thought we'd never get there) …
… you're looking for a divergence between growth and the underlying driver.
Since housing is a hot topic for everyone … and usually the first thing that pops to mind when asking about real estate cycles …
… take a look at this chart:
Housing Price Index to Production Wage Index
SOURCE: FEDERAL RESERVE ECONOMIC DATA   
HTTPS://FRED.STLOUISFED.ORG
(The data came from the Fed, but the chart was put together by  
The Heritage Foundation 
here
 )
Notice that wages and home prices are tightly correlated from 1991 to 1999.Then something apparently happened to create a divergence in 1999.  Of course, from 2000 to 2007 a "bubble" blew up and peaked.
We've all heard or experienced how that ended.  Not pretty for those who weren't prepared for the possibility.
Severe deflation (the housing crash) ensued.
And as the chart shows, prices relative to incomes over-corrected … falling below the wage trend line …  so by 2011 housing was actually very affordable.
But it didn't last long.  And you can see where we're at in the "cycle" now.
Kind of makes you stop and go hmmmm….
Of course, there's a lot of insight hidden in the history of events from 1999 to 2019.
And because real estate is about buying and holding for the production of income over the long haul …
… it's probably worth a trip down memory lane to see what can be gleaned from the last 20 years and applied to the next 20 years.
We'll take that up in our next edition.
Until next time … good investing!
---
More From The Real Estate Guys™…
The Real Estate Guys™ radio show and podcast provides real estate investing news, education, training, and resources to help real estate investors succeed.
---
Love the show?  Tell the world!  When you promote the show, you help us attract more great guests for 

your

 listening pleasure!
The AP headline this morning says "Stock Market Slumps as Home Construction Slows".  Oh no!  We can hear the pitter patter of mutual fund investors' feet running to their computers to check the damage to their 401k.
Funny, but when we look at our computer, we see interest rates on 30 year fixed mortgages back under 5%.  Even jumbos are under 6%!  Meanwhile, gold, oil, car prices and CPI (Consumer Price Index) are all up.  (Hint: those are signs of inflation).
When you put all that in the blender, what do you get?  Well, it depends on what color glasses you're wearing. (Too many metaphors? Sorry.)
Here's the deal plain and simple: In the US, home and apartment construction is not growing as fast as the population.  Rents are not falling as fast as prices.  Interest rates are ridiculously low.  Toss in gobs of people unemployed, which means they're missing payments and wrecking their credit.  They won't be able to buy a home for awhile, so if they can't keep the one they have, they will be renting.
So what do we have?
• A growing population and influx of people going from homeowner to renter means more demand for residential rentals.
• Less new apartments and homes coming on line mean less supply.
• More competition for fewer rental units means upward pressure on rents, in spite of a weak job market.  Why?  Because people need a place to live.  Next to food, it's pretty high on most people's priority list.
• Low interest rates means if you or your investment partners are credit worthy, you can get great (i.e., low) long term interest rates on loans just before what many believe will be an inflationary cycle.  Inflation means anyone in debt will win as the value of the dollar falls.  This is why China is a little miffed at Uncle Sam.   China holds a lot (if you think a trillion is a lot) of US debt and are concerned about a falling dollar.
• Low interest rates also mean lower payments.  Lower payments make it easier to get a property to cash flow without 80% down.  To quote from that fabulous book Equity Happens, "Cash flow controls mortgages. Mortgages control properties. Properties will make you wealthy over time."  This is true with or without inflation (i.e., appreciation), because you are using the tenant's money to pay off the loan.   No other investment lets you do that.
Additional opportunities exist for the extra ambitious.  We call it finding and forcing equity.  How?  With less new units coming on line and many banks and overextended owners letting their properties fall into disrepair, there are opportunities to buy someone else's problem cheap.   Then, fix it up, rent it out and wait.  If things go your way, you may be able to refinance to get your original investment out – and now you're in for free.  Kiyosaki calls this "infinite return".  We like it.
Of course, it's not all rosy.  Unemployment is still a concern.   And financing (especially refinancing) is harder to qualify for.  But, if it were easy, then everyone would do it and there wouldn't be opportunity.  Hey, wait a minute.  It's easy to buy mutual funds, isn't it?  And everyone does it, don't they?  Hmmmmm…..
Want More?  Sign Up for The Real Estate Guys Free Newsletter!
Did you know that Backstage Pass Members get audio blogs? Save your tired eyes and make your ears do the work!  Become a Backstage Pass Member today!