The economy may be strong …
but what about the financial system supporting it?
Discover the opportunities hidden inside a FRAGILE financial system … and how to HEDGE against inflation, deflation, and even stagflation.
Featuring voice largely shunned by mainstream media, the Future of Money and Wealth reveals …
The REAL trade war no one's talking about … and how Russia and China are making major moves to take down a major U.S. stronghold …
Which assets are in bubbles now … and specific strategies to fortify your balance sheet … before it's too late …
The shocking truth about oil … it's direct impact on YOUR wealth … and how to profit from what's about to happen …
Who the new tax law REALLY helps … and how YOU can use it to grow more wealth faster (it's NOT an IRA) …
PLUS … candid conversations about crypto-currencies … wealth privacy strategies … contingency planning … and MUCH MORE!
Just ONE good idea can make or save you a FORTUNE …
Future of Money and Wealth brings you a HUGE collection of experts, thought-leaders, and real-world investors … who ALL volunteered their time to share their best ideas, warnings, and strategies with over 400 people in the live audience …
---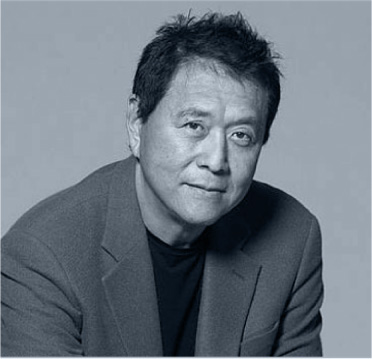 Robert Kiyosaki
Famous for being the greatest-selling personal finance author in history (Rich Dad Poor Dad series), Robert is a mega-millionaire investor in real estate, precious metals, and oil. He's also an avid student of money, economics, investing, and the financial system. He was one of the few pundits publicly warning the world about the 2008 financial crisis.
---
Doug Duncan
Doug is SVP and chief economist for Fannie Mae, which is perhaps the most dominant force in U.S. residential lending.
Doug is responsible for strategic research, including how Fannie Mae's activities affect housing. He's been named one of Bloomberg / Business Week's 50 Most Powerful People in Real Estate.
---
Peter Schiff
Peter's also a multi-millionaire investor, money manager, and outspoken financial pundit.
A best-selling author in his own right (Crash Proof 2.0 and The Real Crash), like Robert Kiyosaki, Peter was on record vociferously alerting people in 2006 about the impending financial crisis.
---
Chris Martenson
An economic researcher and futurist, Chris is an expert in the relationship between energy, the environment, and economics. Rising to prominence with his groundbreaking video series, The Crash Course, Chris is a best-selling author (Prosper!) and hosts a popular podcast featuring interviews with a variety of thought leaders and experts.
---
Simon Black
A former Army intelligence officer turned international entrepreneur and investor, Simon's a worldwide traveler, an avid student of political and financial history, and has developed an eclectic portfolio of investments and business ventures all over the globe.
Simon's diverse experience and global perspectives make his presentations both practical and enlightening.
---
Tom Wheelwright
Tom's a high energy tax and wealth strategist, a best-selling author, an entrepreneur … and is Robert Kiyosaki's personal CPA.
Tom's extremely well-versed in the new U.S. tax law and shares how investors can use it to build substantial wealth and permanently reduce taxes.
---
Kim Kiyosaki
Kim is a high-powered real estate investor, entrepreneur, and best-selling author of Rich Woman. She's co-founder of the Rich Dad company and a popular speaker on the topics of investing,

entrepreneurship, and empowering women.
Kim co-hosts the Rich Dad radio show, and is an avid student of investing, economics, and personal development.
---
G. Edward Griffin
Ed is a renowned investigative journalist and best known for his epic and controversial book, The Creature from Jekyll Island – A Second Look at the Federal Reserve.
Ed has a deep and historical understanding of money, currency,

central banking … and a knack

for explaining all of it in an easy to understand way.
---
Brien Lundin
For nearly four decades, Brien's been an active student, investor, commentator, and newsletter publisher in the precious metals industry.
As producer of the longest running investing conference in the world, Brien's one of the most informed, connected, and intelligent experts on money, precious metals, mining, investing, and economics.
---
Future of Money and Wealth is brought to you by The Real Estate Guys™ Radio Show
Broadcasting on conventional radio since 1997, The Real Estate Guys™ radio show is an investment talk program focusing on real estate as the core of a real asset portfolio.
After being among the many real estate investors caught completely unaware and unprepared for what happened in 2008 …
… hosts Robert Helms and Russell Gray are on a mission to bring the brightest and best real asset investing experts together to share insights, ideas, and strategies for building and preserving real, sustainable wealth.
The Real Estate Guys™ co-host Russell Gray explains why …

What YOU DON'T KNOW you don't know can COST YOU BIG …
Sound dramatic? Maybe. But consider this …
Wealth Wiped Out Without Warning
In 1929, 1987, 2000 and 2008 … millions of people were financially DEVASTATED by market disruptions they didn't even see coming.
Meanwhile, in those very same markets … informed and prepared investors not only survived … they THRIVED.
What's the difference?
Be Careful Who You Listen To
Successful investors didn't buy the hype from Wall Street, financial media, and politicians who downplay dangers … just so they can earn fees, placate advertisers, and win votes.
Remember this classic assurance?

"Importantly, we see no serious broader spillover to banks or thrift institutions from the problems in the subprime market."
Federal Reserve Chairman Ben Bernanke on May 17, 2007



Oops. Of course, just a year later the financial system melted down … triggering the GREATEST FINANCIAL CRISIS since the Depression.
But successful investors back then understood history. They looked at the financial system underneath the "strong" economy … and saw reasons to be alarmed.
They paid attention to the people and signs others were ignoring …
… so they could be proactive to get in position to prosper while there's still time.
TODAY, there are record levels of consumer, corporate, and government debt …
… and rising interest rates are already triggering loan defaults … to levels not seen since the 2008 crisis.
Stocks indexes are setting bubble highs … and market volatility suggests traders are ready to run for the exits … crashing prices … at the first sign of recession.
And that's just some of the more obvious challenges facing Main Street investors.
But there's GOOD news …
Many successful investors prospered through past market disruptions and YOU can too.
By finding new ideas, strategies, and the right experts you're better able to see what's coming sooner …
… so you can be proactive preparing YOUR business and portfolio to both survive and THRIVE through the next crisis.
Future of Money and Wealth brings YOU important insights from many top experts … so YOU can be more aware and prepared.
Eavesdrop on the Experts …
Imagine being a fly on the wall while some of the biggest brains in economics and investing share expert insights and discuss the most pressing issues facing investors today ..
You don't have to imagine … because the Future of Money and Wealth is all on videotape and ready for YOU to watch from the comfort of your own home or office!
Just ONE good idea can make or save you a FORTUNE …
Explore the future of money and wealth with people well-qualified to have an opinion …
Speakers include Rich Dad Poor Dad author Robert Kiyosaki and outspoken financial pundit and money manager Peter Schiff.
Both men are famous for LOUDLY warning the 2008 crash was coming … in spite of being mocked by mainstream financial media.
Back then the economy was STRONG … but the financial system was FRAGILE. And while many "experts" couldn't see it … Kiyosaki and Schiff did.
And while Federal Reserve chair Ben Bernanke was DEAD WRONG … Robert Kiyosaki and Peter Schiff were RIGHT.
Today Robert Kiyosaki and Peter Schiff are concerned again. And this time they're not alone.
Fannie Mae (yes, THAT Fannie Mae … the one making most of the mortgages in the U.S.) chief economist Doug Duncan points out that most of his predictions from last year turned out to be eerily accurate …
… and then reveals when he thinks the NEXT recession will strike (it's not that far away)
And that's just one of TWENTY powerful expert presentations and panels recorded at the Future of Money and Wealth conference.
Other important topics include …
Where real estate is likely headed … and which niches are best positioned for profit
Why oil and gas are likely headed higher … and the important impact on the economy and opportunity for investors
The fascinating rise of block-chain technology … and how crypto-currencies are changing the future of money and wealth
… PLUS a shocking revelation about the RAGING currency war between the U.S. and the tag team of Russia and China.
Far Away But TOO Close to Home …
You'll discover there's a WHOLE LOT MORE to the sparring between Uncle Sam and Russia and China than the mainstream media lets on.
And while it may seem like it's far away from YOUR income and investments … it's NOT.
If you earn, save, or measure your wealth in dollars …
… you REALLY need to understand the Future of Money and Wealth.
Nearly 400 people in the live audience at the Future of Money and Wealth conference were blown away. They called it "life-changing", "eye-opening", and "invaluable".
But don't take our word for it … watch for yourself …
Here's the GREAT NEWS …
We videotaped the ENTIRE event … all TWENTY presentations and panels …
… nearly fourteen compelling hours of essential education …
… and we've organized them all into one powerful online video series.
Now YOU can hear directly about the Future of Money and Wealth from Robert Kiyosaki, Peter Schiff, Doug Duncan, Chris Martenson, Tom Wheelwright, Brien Lundin, Simon Black, G. Edward Griffin … and MANY other top experts.
You may not know who all these people are right now … but you'll be REALLY glad to hear from them.
Their wisdom is impacting the lives of many millions of people all around the world … and it can help you too.
Real World Investors React …
It's one thing to hear and understand what's happening in geo-politics and macro-economics. It's another to decide what to DO about it at the micro-level.
So we included lots of practical insights from a great collection of niche experts, including …
---
Adam Taggart
Adam started his career as investment banker and saw first hand how broken Wall Street is. Later, he helped a company go from start up to acquisition in Silicon Valley. Today, Adam and his partner Chris Martenson develop and share ideas to help people prosper even when the world is full of uncertainty.
---
Kathy Fettke
Kathy's a highly successful real estate investor, syndicator, and investment club leader.
She's also a frequently featured expert real estate pundit in media and at conferences.
---
Gene Guarino
Gene's a recognized leader in the residential assisted living facilities investing space. He's a trained, but not practicing Certified Financial Planner. Gene saw opportunity in solving one of the major problems facing an aging demographic … and grabbed it.
---
Beth Clifford
Armed with a formal education in classical economics and graduating with honors, Beth cut her business teeth on the streets of Wall Street.
Today she's CEO of a groundbreaking offshore real estate development and construction company.
---
Brad Sumrok
Brad freed himself from the corporate grind in less than 5 years by investing in apartment buildings.
The 2008 financial crisis crushed many homeowners … and made many apartment investors multi-millionaires. Brad not only built a portfolio that survived the crash … he thrived through it.
---

David Sewell
David is a Canadian-born international agricultural investor and entrepreneur operating in Latin America.
With an MBA in Corporate Finance and an extensive background in real estate, securities, syndication, and international business … there's not much David hasn't seen.
---
Damion Lupo
Damion is a modern-day financial renaissance man with expertise in real estate investing, precious metals, and crypto-currencies. He specializes in strategies using alternative assets and sheltering wealth from predators and taxes through qualified retirement plans.
---
Patrick Donohoe
Patrick is a financial strategist and an expert in the unique use of life insurance contracts for enhanced cash management and private banking.
He has a degree in economics, hosts his own financial podcast, and is an avid student of economics, investing, and financial history.
---
Dana Samuelson
Dana has been in the precious metals business for decades.
He owns and operates a long-established precious metals and numismatic coin dealership, and is past-President of the Professional Numismatic Guild.
---
It's said to truly understand a subject, you need to study it from multiple perspectives.
Wealth that took a lifetime to accumulate can be lost or severely diminished in a financial crisis.
To survive and thrive when a financial system collapses or resets takes understanding, awareness and preparation. Future of Money and Wealth is an affordable, fun, and easy way to get started!
A tremendous value …



This program cost MANY thousands of dollars to produce. With travel, hotel and registration … every person at the taping paid thousands.
And the information in this video series is EASILY worth thousands of dollars … because just ONE great idea can make or save you a FORTUNE.
So we could charge a LOT more for this program … and it would be totally worth it.
And of course, we need to charge SOMETHING to cover costs … AND more importantly, so you have enough skin in the game that you'll actually watch it all.
But as you'll see … it's important to get this vital information out to as many people as possible. So we're making it a no-brainer …
Get ALL 20 videos … 14 hours of compelling content …

for only $497

(regularly $1997)
PLUS a SPECIAL BONUS when you act today … the Strategic Real Asset Investing webinar.

HUGE value … great price … powerful, life-changing information. But ONLY if you watch it!
Remember … what you don't know that you don't know could cost you a fortune … just ask all the people blind-sided by the last financial crisis.
"An investment in education pays the best dividend."
– Benjamin Franklin
Good advice. No wonder Ben's on the $100 bill.
Now it's decision time …

You've read this far for a reason.
You're concerned about the future … YOUR future … but while it's easy to be interested, it takes an investment of time, money and effort to actually get educated and busy implementing.
But if you think that's a burden …
Consider the price of NOT being informed and prepared …

And even if "this time it's different" (famous last words) …
.. and there's never going to be another financial crisis … sunshine and unicorns for as far as the eye can see …
Which is worse … to be prepared and not have a crisis … or to have a crisis and not be prepared?
Remember, the course you don't watch can't help.
Whatever you have, you've worked hard for.
And remember … the flip side of a crisis is opportunity, so it's not gloomy … there's a lot to look forward to and plan for.
For the informed and prepared … the future is bright. But for those who aren't … not so much.
With the stakes this high, it's time to …



To your prepared and prosperous future,
Robert Helms and Russell Gray
Hosts
The Real Estate Guys™ Radio Show
Producers of Future of Money and Wealth
P.S. Think about how much financial education you got in school. Most people get NONE … and so they're easily herded into a system designed to feed the banks interest, the government taxes, and Wall Street commissions and fees.
Worse, without context … it's nearly impossible to recognize major problems forming … while bankers, politicians, and financial media claim all is well.
Future of Money and Wealth will shock and enlighten you … and help you prepare yourself and your portfolio to PROSPER through what many experts believe is an inevitable economic re-set.
You're a click away from changing your future …
Get ALL 20 videos … 14 hours of compelling content … for

only $497

(regularly $1997)
PLUS a SPECIAL BONUS when you act today … the Strategic Real Asset Investing webinar.
Just ONE good idea can make or save you a FORTUNE …
"You can't handle the truth!" 
 – Jack Nicholson in A Few Good Men
Neither optimists or pessimists can handle the truth.Optimists refuse to acknowledge the part of reality that's negative …
… while pessimists can't see the ever-present opportunities hidden behind the problems.
While we'd rather be optimistic than pessimistic, maybe it's better to be BOTH."The test of a first-rate intelligence is the ability to hold two opposed ideas in mind at the same time and still retain the ability to function." 
 – F. Scott Fitzgerald 
Here are some thoughts about risk and opportunity from legendary real estate investor Sam Zell …
"People love focusing on the upside.  That's where the fun is.  What amazes me is how superficially they consider the downside."  
"For me, the calculation in making a deal starts with the downside.  If I can identify that, then I understand the risk I'm taking.   Can I bear the cost?  Can I survive it?" 
You can only take calculated risks if you look carefully at both the upside AND the downside.
Today, the entire global financial system is largely based on "full faith and credit" … primarily in the United States dollar.
And there's a gigantic investment industry that's built on perpetual optimism …and a belief non-stop debt-fueled growth FOREVER is actually possible.
Even worse, the entire financial system's fundamental structure literally REQUIRES perpetual growth to avoid implosion.
That's why central banks and governments are COMMITTED to debt and inflation … at almost ANY cost.
But as Simon Black points out in Future of Money and Wealth …
History is CLEAR.  Empires and world reserve currencies don't last forever.
And irredeemable paper currencies and out-of-control debt ALWAYS end badly … at least for the unaware and unprepared.
Optimists can't see this.  So they take HUGE risks they don't even know exist.
Pessimists can't act.  So they miss out on the HUGE opportunities that are the flip-side of the very problems they obsess over.
Robert Kiyosaki stresses the importance of being REALISTS …
… standing on the edge of the coin, seeing BOTH sides … and then being decisive and confident to ACT in pursuit of opportunities while being keenly aware of the risks. 
We created the Future of Money and Wealth to gather a diverse collection of speakers and panelists together … to examine the good, the bad, and the ugly …
… so YOU can have more context and information to make better investing decisions. 
Chris Martenson opens our eyes to the physical limitations of long-term perpetual exponential growth which depends on unlimited supplies of clearly LIMITED resources.
Of course, as these critical resources dwindle, they'll become very expensive as too much demand competes for too little supply.
When you see nation's fighting over scarce resources, it's a sign of the times.
But of course, there's OPPORTUNITY hidden inside of crisis.
And to seize the opportunity, you must understand it … or it just sits there like a hidden treasure under your feet.
But it's not just recognizing trends.  It's also TIMING.  And being a lot early is much better than being even just a little late.
To beat the crowd, you can't wait for the crowd to affirm you. 
To get timing right, it's important YOU know what the signs are.
What does it mean when Russia dumps Treasuries and buys gold?  What caused Bitcoin to sky-rocket in 2017?  Why are there bail-in provisions in U.S. banking laws?
Peter Schiff saw fundamental problems in the financial system back in 2006 … and screamed from the rooftops that the financial system couldn't support the then red-hot economy.
Few listened … then WHAM!  In 2008, the weakness of the financial SYSTEM was exposed … and MANY people were CRUSHED.
Peter insists the REAL crash is still yet to occur … and everything that made the financial SYSTEM weak in 2006 is MUCH WORSE today.
Yet small business and consumer OPTIMISM is at all-time highs.  The ECONOMY appears to be BOOMING … again.  And Peter's still screaming out his warnings.
The Fed is RAISING interest rates to cool things down.  But history says EVERY SINGLE TIME the Fed embarks on a rate raising campaign it ends in RECESSION.
In Future of Money and Wealth, Fannie Mae chief economist Doug Duncan reveals when he thinks the next recession is coming … and WHY.  We listen to Doug because he's got a really good track record.
The 2008 crisis exposed real estate investors to the REALITY that what happens on Wall Street, at the Fed, and in the global economy … can all rain down HARD on Main Street. 
Ignoring it doesn't make it go away.  And you'll die of old age waiting for the storm clouds to blow away.
There will ALWAYS be risk.  There will always be OPPORTUNITY. 
It's not the external circumstances which dictate what YOU get.
It's really up to YOU … and your ability, like Sam Zell, to see both opportunity and risk, so you can aggressively reach for opportunity while carefully navigating risks.
Education, perspective, information, and thoughtful consideration are all part of the formula.
That's why we created the Future of Money and Wealth video series.
Future of Money and Wealth features TWENTY videos … over fourteen hours of expert presentations and panels …
… covering the dollar, oil, gold, real estate, crypto-currencies, economics, geo-politics, the new tax law …
… PLUS specific strategies to protect and GROW wealth in the face of potentially foundation-shaking changes to the financial system.
Just ONE great idea can make or save you a fortune. 
Future of Money and Wealth might just be one of the best investments you'll ever make.
To order immediate access to Future of Money and Wealth … 
More From The Real Estate Guys™…
The Real Estate Guys™ radio show and podcast provides real estate investing news, education, training, and resources to help real estate investors succeed.
Hard to believe it's nearly 10 years since Fannie Mae and Freddie Mac collapsed and were taken over by Uncle Sam.
Time flies when you're getting rich.
It's been a GREAT run for residential real estate investors … especially apartment investors.  Free money in the punch bowl can really juice up a profit party.
But after 10 years of equity happening to real estate bull market riders … it's a good time to think about where we are, where things are headed, and what to do next.
And looking forward comes in two parts:  external and internal.
The external is the world of variables outside your control.  Like driving down the freeway, there are lots of other drivers whose actions affect YOUR safety and progress.
But the key to your success isn't what's going externally. It's how YOU navigate those external circumstances … based on what's going on inside of you.
It's about financial and emotional intelligence.
Because what you think and believe affects what you do … and what YOU do has the greatest impact on the results YOU experience.
One of the biggest dangers of riding a wave of easy money into gobs of equity is thinking you're an investing genius.
We know … because it's happened to us … and we see it happen all the time.
It's much harder to be humble, curious, teachable and innovative when you already think you're smart.
It's important to know the difference between luck and skill.
True financial genius is being able to make money when everything externally is falling apart … like a pro race car driver deftly navigating a multi-car melee at 180 miles an hour.
That's REAL skill.  Anyone can rocket down an open road.
Fannie Mae's chief economist Doug Duncan told the audience at Future of Money and Wealth he thinks recession is likely in the not-too-distant future.
And Doug made those comments after reminding everyone his last year's Summit predictions were all essentially spot on.
So based on both his pedigree and track record, Doug's qualified to have an opinion.  And we're listening.
"The time to repair the roof is when the sun is shining." 
– John F. Kennedy
The sun's been shining on real estate investors for ten years now.  Maybe you're one of the many who've made tons of money.  We hope that trend continues.
But as our friend Brad "The Apartment King" Sumrok reminds us … it's time to approach today's market with a little more sobriety.
Money and margins are both getting tighter.
This means paying better attention to detail, increasing your financial education, and being careful not to rationalize marginal investments to bet on positive externals.
In other words, beware of being a bubble market genius … and thinking what worked in a bull market will work when things change.
Better to work on sharpening your skills at finding and creating value.
Of course, real estate is FULL of pockets of opportunity … the polar opposite of a commodity or asset class where everything's the same and moves together.
Real estate's quirkiness befuddles Wall Street investors … but thrills Main Street investors.
A case in point are apartments …
On the one hand, lots of brand new inventory is coming on the market … and it's putting pressure on landlords to offer profit reducing concessions.
On the other hand, more affordable existing stock is attracting lots of interest… from both tenants and investors.
So "housing" isn't hot or cold.  And neither are "apartments".  Real estate defies that kind of simplistic description.
Of course, it takes financial education to recognize the difference between momentum and value.
It also takes time, effort, and relationships to actually find the markets, team and properties to invest in.
For most people, that's way too much trouble.  They'd rather sit in their crib with their trading app … or turn their financial future over to a paper asset advisor.
That's all peachy until rates rise, recession hits, and paper prices plunge.
History … and Doug Duncan … says the inevitable bear market is getting closer.
Of course, as we've previously commented … when paper investors get nervous, one of their favorite places to seek safety with return is real estate.
So for active and aspiring syndicators … it really doesn't get any better than right now.
Think about it …
MILLIONS of baby-boomers are retiring.  They need to invest for INCOME.
And they're sitting on stock market equity, home equity, and retirement accounts …
… holding many TRILLIONS of wealth needing to (literally) find a home withreliable income and inflation protection.
Their paper asset providers will try to meet the need, but their toolbox isn't properly stocked.  They can't do private real estate.
But as boomers struggle at squeezing spendable money out of sideways or stagnant stock markets, they'll look towards dividends and interest.  Cash flow.
The challenge with dividend stocks is … in a volatile market, investors face capital loss on share prices.  Worse, dividends can be cancelled.
Compare this to rental real estate, which produces far MORE reliable income than dividends with LESS price volatility.  And no one is cancelling the rent.
So dividend stock investors would LOVE income property … IF it just wasn't so darned hard to find, buy, and manage.
What about bonds and bank accounts for income?  (Try not to laugh out loud)
Remember, a deposit is a LIABILITY to a bank.  When you deposit money in the bank, the bank needs to create an offsetting ASSET … a loan.
But the Fed has stuffed banks full of reserves … and there aren't enough good borrowers to lend to.
Banks don't need to offer higher interest to attract deposits.  So they don't.
As for bonds …
Yes, it's true bond yields are edging up, which means bond holders earn a little more income … but at a what price?
Rising bond yields also mean falling bond values.  So bond buyers are understandably very nervous about capital loss on their bonds.
WORSE …, bonds carry the added risk of default or "counter-party risk."
A bond default is TOTAL loss. Yikes.
Real estate to the rescue …
The relative safety and performance of income property or income producing mortgages secured by real estate is extremely attractive right now.
The biggest problem for passive paper investors is real estate is hard to buy, messy to manage, and takes more financial education than just knowing how to click around an online trading app.
And THAT is the BIG opportunity for skilled real estate investors to go bigger faster with syndication.
Whether you decide to explore the opportunities in syndication or not … it's important to stay curious, alert and proactive.
Most real estate investors we know are preparing for the next recession … because that's when true financial genius pays the biggest rewards.
Until next time … good investing!
---
More From The Real Estate Guys™…
The Real Estate Guys™ radio show and podcast provides real estate investing news, education, training, and resources to help real estate investors succeed.
On March 26th, the Chinese launch their yuan-denominated oil contracts.
Is that a big deal? 
Some people think so.  Some say it's just another incremental step towards a gradual shift in global economic power.  Some say it means nothing.
Most people have no idea it's happening … and even if they do, have no idea if it has any impact on them.
But think about this …
If you pay attention and nothing happens, you'll probably learn some things about the eco-system you invest in.  That's not a big win, but it's not a big lose.
But what if you don't pay attention and something big happens? 
That's what happened to all the people who downplayed sub-prime mortgage problems in 2007.  
So stick with us for a few minutes and we'll share our reasons for thinking this is development worth paying attention to … 
… even if you're a nose-to-the-grindstone real estate investor who doesn't care what happens in stocks, bonds, currencies, or commodities.
In this case, we're talking about oil … and in that regard, China's kind of a big deal.  After all, China has surpassed the U.S. as the world's largest importer of oil.  
That means China is the most important customer to countries who sell oil … including Russia, Saudi Arabia, Venezuela, Iraq, and Iran.  
Hmmm … Funny how the U.S. doesn't get along with most of those folks, but that's probably just a coincidence, so put your tinfoil hat away.
The point is … China has leverage with major oil producers to pressure them to do business in yuan … and not U.S. dollars.
THAT'S why some say this latest development is important.
It starts back in August 1971 when President Richard Nixon shocked the world by defaulting on the gold-backing of the U.S. dollar.
That's right.  Up until 1971, foreign holders of U.S. dollars could turn them into Uncle Sam and take home cold, hard gold.
The problem is the U.S. printed too many dollars and foreigners (being prodded by France) got worried … and started trading dollars in for gold.
And as demand for the dollar dropped, so did its value.
So then it took more dollars to buy the same things (inflation).  Gold went from $42 to $850, oil quadrupled, and consumer prices were rising double-digits.
It wasn't as bad Venezuela today, but bad enough that Nixon prohibited private businesses from increasing prices or giving pay raises. 
Yes, that really happened in the land of the free.  It's important to remember … governments do crazy things when they're desperate.
Here's where oil comes into the picture … 
To re-create global demand for dollars after they were no longer as good as gold, Uncle Sam made a deal with Saudi Arabia. 
At the time, the U.S. was the world's No. 1 producer of oil.  Saudi Arabia was No. 2 and the de facto leader of OPEC, the Middle Eastern oil cartel founded in 1960.
In exchange for military support from the U.S., Saudi Arabia agreed to sell oil in dollars.  The other OPEC members tagged along. 
So now, if Germany, for example, wanted to buy oil from Saudi Arabia, they had to buy dollars first.  Even though the U.S. had nothing to do with the deal.
This created immediate global demand for dollars and the "petro-dollar" system was born … replacing the Bretton Woods "gold–dollar" system that Nixon defaulted on.
Many financial historians believe this was the single most important move the U.S. made to save the dollar.
Of course, other tactics were used, including jacking up interest rates and opening trade relations with China. But the petro-dollar system was (and is) a big deal and the focus of today's discussion.
Oil's not well with the dollar … 
Since the mid-70s, the petro-dollar system has been central to creating global demand for the dollar.  And the U.S. has been pretty protective of it.
But China's been systematically cutting into that action. And the yuan-denominated oil contract is the latest, and perhaps most substantial step.
Of course, we're just a couple real estate radio talk show hosts, so don't take our word for it.  Here's just a few of the MANY news reports …
China has grand ambitions to dethrone the dollar – CNBC October 24, 2017
China's launch of 'petro-yuan' in two months sounds death knell for dollar's dominance – RT, October 25, 2017
China Will Launch Yuan-Based Oil Futures Contract, Set to Shake Up Global Market – Fox Business News, December 20, 2017
China Set To Launch Yuan-Prices Oil Futures Next Month – Oilprice.com, February 9, 2018
Yes, we know many pundits and officials contend it's no big deal.  But that doesn't mean they're right.
Funny today.  But not so funny if you were on the wrong end of the joke.
It's good to have a Plan B … 
The dollar's been falling for over 100 years, so it's not the downward trend that freaks people out.  You can get rich simply by leveraging real assets with long term debt as the dollar falls.  That's real estate investing economics 101.
The bigger concern is a sudden move, like when Nixon defaulted on the gold-backing.  Or when the subprime crisis suddenly seized up the entire financial system.
That's like having a fire at your home or business.  It's best to have a plan in place BEFORE the crisis … or you're likely to panic, run in circles, and end up hurt.
We've got Robert Kiyosaki, Peter Schiff, Doug Duncan (chief economist for Fannie Mae), Chris Martenson, Brien Lundin, G. Edward Griffin, and MANY others …
We're going to talk tax reform, the dollar, oil, gold, crypto, banking, and of course, real estate.   
And most importantly … what an investor can do to prepare to avoid losses and reap big profits … and how to know what moves to make as things unfold. 
The future of money and wealth is changing … whether you're paying attention or not.   But if you read this far, now you know.  
The big question is what to do next … 
There's still time to join us in Fort Lauderdale April 6-7.  They might just be two of most important days of your year.
---
More From The Real Estate Guys™…
The Real Estate Guys™ radio show and podcast provides real estate investing news, education, training, and resources to help real estate investors succeed.
Listen in to hear part two of our 2018 Predictions Panel!
In this episode of The Real Estate Guys™ show, we sit down with three expert economists. Our guests hail from Fannie Mae, the international finance sector, and the National Association of Realtors® (NAR).
Together, we'll look back on the economic trends of 2017 … and talk about what our experts think is coming around the corner in 2018.
Then we'll put it all together to calculate how trends in the U.S. and across the world will affect YOU as a real estate investor.
This show features:
Your trending host, 

Robert Helms

His not-terribly-trendy co-host, 

Russell Gray
Doug Duncan

, senior vice president and chief economist at Fannie Mae

Richard Duncan

(no relation!), best-selling author and economist

George Ratiu

, director of quantitative and commercial research at NAR
---
Listen
---
Subscribe
Broadcasting since 1997 with over 300 episodes on iTunes!
---
Review
When you give us a positive review on iTunes you help us continue to bring you high caliber guests and attract new listeners. It's easy and takes just a minute! (Don't know how? Follow these instructions).
Thanks!
---
Where do we fall in the economic cycle?
We asked Doug, Richard, and George about where the U.S. economy will be heading in the next 12 months.
"Recent data suggests a recession probably won't happen in the next 12 months," says Doug. He reminds investors to be mindful, however … "Every expansion eventually ends."
Doug also predicts that, "In 2018, we will see a small acceleration of growth over what we saw in 2017." The forecast at Fannie Mae predicts a growth of approximately 2.75 percent over the next year, after which the market will slow down a bit.
Richard also agrees that although we are in the midst of a remarkably long expansion, it's unlikely the bubble will burst in the next year.
Should investors sell now? "That depends on their risk tolerance," Doug told us. "The best strategy is to ride a bubble out and surf it to the top. This is probably not the top of the bubble."
Every expansion has to end eventually. The market has been growing since the market crash in 2008 … but so far, our expert economists aren't seeing any major signs of impending recession.
What will cause an eventual crash? "The key as to when the bubble will pop depends on interest rates," says Richard.
Will interest rates rise?
The biggest factor affecting players in the lending world … that's you! … is interest rates.
In the next year, says Doug, "The central banks may tighten, which will apply upward pressure to mortgage rates."
He says upward pressure won't be significant this year … but that we're moving that general direction.
Richard is a bit more concerned about rising interest rates, and thinks YOU should be too … he says, "Listeners should be very concerned about the possibility that U.S. interest rates will go up within the year."
That's because the Fed is currently reversing quantitative easing right now … essentially "uncreating" money. That may bring danger, as higher interest rates will push asset prices down, says Richard.
He also says higher rates will cause credit to become more expensive and "contract and cripple the economy."
What's happening in the housing market?
Doug notes the rental market is slowing down right now … but only because the largest metros are saturated. Smaller, less saturated markets are a better place for investors to be right now.
George agrees. Prices in large-cap spaces are still trending upwards, he says, but investors have started to take their foot off the accelerator over the last year.
By contrast, smaller markets like Austin, Nashville, and Jacksonville are still seeing continued acceleration. "There's a lot of potential in smaller markets," says George … and these markets are grabbing the attention of investors, both locally and internationally.
What about the supply side of the equation? "Single family home construction is still running slower than demand, whether that's from investors or occupants," says Doug.
George emphasizes the low housing supply … "2017 has been a year characterized by extremely tight inventory," he says.
But in 2018, George thinks the market will be a stable platform for real estate investors. He says price appreciation will flatten and prices may even decline in some markets.
On the other hand, Doug predicts that "Real prices will continue to accelerate faster than has historically been the case."
Even if housing prices flatline this year, they're already historically high. Will incomes rise to meet the cost of buying property? That depends, in part, on the effect of the recent tax reform.
How will the tax bill affect the economy?
According to Doug, "The tax change should result in household income growth due to tax cuts for most households and acceleration in business investment," which will increase productivity and wages.
"This is the biggest sweeping change in a very long time," says George.
Will the tax bill benefit those who want to become homeowners? George notes that the mortgage interest deduction and property tax deduction were both capped in the new bill … and predicts that will affect the real estate market going forward.
The impact will be higher, however, in states where the property tax is significant.
What does the future look like for millennials?
George notes there is concern about this generation acting differently than past generations. Living in a sharing economy may mean millennials are less likely to want to own their own homes … which could be good for investors.
But according to Doug, "There's clear evidence that millennials are moving to buy homes."
Despite the demand, there are some barriers to entry for millennial home buyers … George notes that property prices have increased six percent year over year, while wages have only gone up about two percent.
Combined with rising interest prices, millennials are faced with an affordability challenge. And, says George, "Student debt also presents a serious issue."
What's going on in the global market?
Richard sees several areas of concern, globally.
Europe is cutting down on quantitative easing, just like the U.S. This will push interest rates higher, eventually impacting the market negatively, he says.
He is also concerned about Chinese exports. "The world can no longer continue absorbing so many Chinese exports," he says, and this may lead to tariffs on goods from China.
He thinks China will begin overproducing goods, weakening prices and ultimately causing bank loans to default. This would cause a systemic banking sector crisis in China, says Richard … and have serious repercussions around the world.
For the time being, however, U.S. investors find themselves in a fairly stable position. According to George, "The U.S. economy has performed quite well, even as other places resort to negative interest rates."
Although George, Richard, and Duncan aren't sounding any major alarm bells, we encourage you to do your own research and figure out a plan that's right for you.
Start by checking out part 1 of our 2018 Predictions Panel, if you haven't already!
Whether you buy, sell, or hold, make sure you're prepared for an eventual crash. Investing is a long game. Start figuring out your contingency plan now!
---
More From The Real Estate Guys™…
The Real Estate Guys™ radio show and podcast provides real estate investing news, education, training and resources to help real estate investors succeed.
In one of his many excellent commentaries, our good friend and multi-time Investor Summit at Sea™ faculty member Simon Black points out the last time this happened the market crashed.
The market he's referring to is the stock market … and the event is stock brokerage firm Charles Schwab opening new accounts at the highest pace in 17 years.
Simon opens up his piece by asking, "Anyone remember what happened 17 years ago?"
He then reminds us it was 17 years ago the dot-com driven stock market implosion rocked financial markets and investors.
For those too young to remember, the late 90s was the dawn of the internet age.
And by the turn of the century, investors had morphed into rabid speculators … pouring billions of dollars into tech companies … even though the numbers didn't make sense.
They were betting the stock price would go up in spite of little or no cash flow.
If you're a young investor, you'd be wise to study some economic history and talk with older, more experienced investors.
Simon's a relatively young guy (in his 30s), but wise far beyond his years because he's an avid student of history.  Whether you're young or old, it's smart to study history.
Mark Twain famously said, "History doesn't repeat itself, but it often rhymes."
So Simon's comments triggered a quick check of housing headlines, and this came up:
Existing-home sales hit a 10-year high in March as homes fly off the market
Hmmmm… that's interesting.
Channeling Simon Black, we asked, "Anyone remember what happened 10 years ago?"
Of course, 10 years ago was 2007.  And you probably know what happened to the housing market in 2008.
Now just because two things happened in succession doesn't necessarily mean one caused the other … or even was a symptom of a cause.  But it COULD be.
As the old adage goes, "Where there's smoke, there's usually fire."
When the possibility of disaster exists, it's wise to have a plan.
When we get aboard the cruise ship for the Investor Summit at Sea™ each year, the FIRST thing we do is a mandatory "boat drill."
We're told where to find our life-jackets, how to put them on, and which "muster station" to go to so we can get into our assigned life-boat.
It's no fun … not for us, not for the crew, and not for the cruise line.
They'd much rather tell us how to find the casino, shopping, and premium restaurants.  After all, that's where all the fun and profit are.
The LAST thing they want to do is point out the possibility the ship could SINK.  That's a depressing way to kick off a fun week on a cruise ship.
But responsible people prepare for the possibility of problems.  And when signs of trouble start to appear, denial, obfuscation, and normalcy bias are ill-advised.
The Titanic sunk precisely because no one thought it could.
When it comes to housing, most industry economists are more like industry cheerleaders.
It's usually easy to confirm sunshine as far as the eye can see … if that's what you WANT to see … because you can always find "an expert" to affirm your pre-existing bias.
So when we invited Fannie Mae economist Doug Duncan to speak at our recent Summit at Sea, we were ready for some lively debate between him and our pal Peter Schiff.
But what happened surprised us.
Doug Duncan, Fannie Mae economist, put up all kinds of charts and graphs, and gave a very entertaining yet sobering presentation.
Doug essentially said the weakest economic "recovery" in history is on the verge of becoming the LONGEST recovery in history … and the probability of an imminent recession is high.
Hardly happy hype from a government real estate economist.
This REALLY shocked Peter.  In fact, he mentioned it at the top of the first podcast he did after returning from the Summit.
Peter's been accused of being a chicken-little perma-bear, always seeing what's wrong and warning of impending doom.  And he's used to arguing with people like Doug, who try to put a happy face on bad data.
Of course, when you get to know Peter (who accurately predicted the 2008 financial crisis both in his 2006 book Crash Proof and in heated debates on national television), you'll find he actually sees a lot of opportunity in the world.
The same is true for Robert Kiyosaki, who ALSO accurately warned of the 2008 collapse.  You can see the video of one of his national news media appearances here.
So it's not about the data being bad or the future being gloomy.  "Bad" and "gloomy" are our reactions to the data.
The data is what the data is.
The last time Schwab opened this many new accounts, it preceded the 2000 stock market collapse.
The last time housing sales were this strong, it preceded the 2008 housing market collapse.
Oh, and by the way, the Fed was raising rates heading into 2008 telling everyone the economy was strong.
The question is … how are YOU going to react?
Do YOU know where your life vest is?  Do you know how to put it on?  Do you know where your muster station and lifeboat are?
Those who are ready, are actually EXCITED about the possibility of a downturn.
Downturns flush the dumb money, bring prices back to bargain levels, and allow those who prepared to collect quality assets at fire sale prices.
The key is to be prepared.
Preparation means different things to different people.  There's no magic formula.
Donald Trump told us, "Always have some cash."
Summit at Sea™ faculty member Chris Martenson says, "Build social capital."  That is, a network of friends you trust and can do business with.
Simon Black says, "Plant multiple flags."  He thinks it's smart to diversify where you live, work, bank, and invest.
We think it's smart to listen to wise people, talk with qualified advisors, discuss with other active investors, and set aside time to focus on learning and planning.
We're not suggesting investors should sit out.  You can't make any money on properties you don't own.
Just be smart about the markets, teams, and financing structures you use.  Favor investments which you can stay in through a rough patch.
If the market stays strong, you're not really worse off.  And if the bottom falls out, you can ride it out.
Either way, you win.
Until next time … good investing!
---
More From The Real Estate Guys™…
The Real Estate Guys™ radio show and podcast provides real estate investing news, education, training and resources to help real estate investors succeed.
We're back from what Robert Kiyosaki described as our BEST Summit at Sea™ so far.  It's hard to disagree.  And no, this isn't a pitch for the Summit.
In fact, alumni already grabbed about 40% of the available spots … before we even got off the ship!
While there's no way to describe the magic of the Summit, there are a few valuable ideas worthy of mention.
Developing social capital
New Summit faculty members Chris Martenson and Adam Taggart (The Crash Course and Peak Prosperity podcast) shared the importance of "social capital."
After a compelling presentation about the inevitable collision between exponential growth and finite resources (a fascinating topic!), Martenson and Taggart suggested your prospects for prospering will rely heavily on your network of relationships.
That's true whether a crisis strikes tomorrow or 100 years from now.
And it's not just knowing a large quantity of people … it's who those people are and how well you know them.
But even if a crisis NEVER hits, it's wise to invest in quality relationships.
Surprise faculty member, Ken McElroy often says, "If you want to change your life, change the people you hang around with."
This year, we had several young people take advantage of our Young Adult Program.  It allows a limited number of young adults ages 18-25 to get into the Summit for only $2,500.
More importantly, it gave these young people close personal access to many highly successful investors and thought leaders.
Our other surprise faculty member, Simon Black of SovereignMan.com joined Kiyosaki and McElroy for a one-hour private session with these young adults.
Simon said it was the most powerful experience in his four years of being a part of the Summit.
Going forward, we're dedicating up to 30 seats on next year's Summit to our Young Adult Program.
We believe investing in young people is one of the BEST investment we can make.  And we're thrilled our super-star faculty agrees!
But whether you're young or not-so-young, if you're interested in taking your education, business and investing to the next level, it's wise to put concerted effort into developing good relationships with great people.
Summit faculty member and legendary sales trainer Tom Hopkins (How to Master the Art of Selling) reminded us the key is being of service to others.
So it's not what you GET that matters most … it's what you GIVE.
That's easy to say, but often hard to do when our own urgent needs are clamoring for attention.
Tom says always remember, "Use money and serve people.  Don't use people and serve money."
A billion-dollar boo-boo
Consider the recent flap over United Airlines handling of an overbooked flight.
It's a case study in forgetting the MAIN thing.
Unless you've been off-planet for the last few days, you know a ticketed customer was forcibly removed … literally dragged … from a plane because the airline wanted his seat to reposition their own staff.
The details are all over the news, but the bottom line is the airline decided to "save" money by not raising the bid to buy people off the plane, or making other (presumably more expensive) arrangements to get their staff where they needed them.
In short, they served money and used people.  Oops.
Of course, the horrific decision and resulting disastrous PR resulted in a nearly BILLION dollar loss of market value.
And that's probably just the beginning of losses which will include customers, employees … plus money spent on public relations, training, and let's not forget … LEGAL.
It's shocking a mature business could be so short-sighted.
Relationships are the REAL asset
The beauty and danger of real estate is it's not traded in impersonal, highly automated exchanges.  It's a very PERSONAL business.
If you've got a good reputation and great relationships, real estate is actually pretty easy.
If your reputation is poor and your relationships are weak, you're almost always looking at leftovers.
But it's not just about deal flow … or even raising money.
Relationships provide access to ideas, perspectives, wisdom, encouragement, and inspiration.
Relationships change who you are, how you see yourself, what you reach for, and what you believe you can achieve.
We spoke on the Summit about Roger Bannister, the first human to run a mile in less than four minutes.
Until he did it, it was commonly believed it wasn't physically possible.
But once he did it, others soon followed … because he broke the mental barrier holding so many people back.
If this can be done in the world of athletics, where a certain level of physical skill is required … imagine what can be done in a less demanding arena like real estate investing.
During the course of the Summit, we heard from investors who started with next to nothing … and grew portfolios of THOUSANDS of rental units in just a few years.
Until you're around them, it SEEMS impossible.  But when you meet them and hear their stories, it opens your mind to the possibilities.  It EXPANDS your dreams and beliefs.
An epic experience
There were so many GREAT sessions including Peter Schiff on navigating the Trump economy, G. Edward Griffin on how the Fed affects everyone, Fannie Mae's chief economist Doug Duncan on the state of the U.S. economy and housing … and MANY more.
We had nearly 25 faculty members … our biggest ever!
Perhaps one of the best parts of the Summit were the eight expert panels featuring some of the biggest brains on banking, precious metals, marketing, real estate niches, the next crash, and more.
In the information age, panels are really powerful.
It's one thing to HEAR a great mind share big ideas.  But you can do that online.
It takes you to a whole new level when you watch several great minds DISCUSS big ideas. And to be a part of the conversation yourself?  Priceless!
With limited space on each year's Summit, we realize it's not possible for everyone to be there.  Hopefully someday, YOU can join us!
But in the meantime, we encourage you to seek out the smartest, most accomplished people you can … and find a way to get into high quality, win-win relationships.
They'll expand your thinking, show you possibilities you didn't know existed, open doors and make introductions to people and places you might otherwise take months or years to get to.
There's nothing we know of that can help you accelerate your success faster than smart investments in building social capital.
Until next time … good investing!
---
More From The Real Estate Guys™…
The Real Estate Guys™ radio show and podcast provides real estate investing news, education, training and resources to help real estate investors succeed.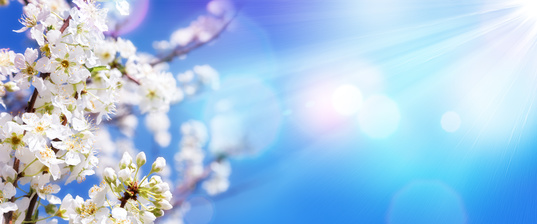 Just six weeks into 2017 and it seems there's sunshine everywhere.
In fact, according to a recent article, Fannie Mae's chief economist Doug Duncan told a group of financial professionals he sees no recession in sight.
The Naples Daily Times reports Duncan's team "forecasts economic activity in the U.S. will grow by a conservative 2 percent this year."
Duncan is quoted as saying, "From a housing perspective, I think there will be strong growth."
Nice.
We can't wait to chit chat about this with Doug during our upcoming Investor Summit at Sea™.
And we REALLY can't wait to hear the conversation between Doug Duncan, Peter Schiff and Robert Kiyosaki… since ALL THREE will be together with us on the Summit.
After all, both Peter Schiff and Robert Kiyosaki are notorious for their warnings about the 2008 financial crisis.  You can watch the skeptical reporters talking with Peter here and Robert here.
Of course, time proved Peter Schiff and Robert Kiyosaki to be right.
Today, both Schiff and Kiyosaki, along with new Summit faculty member Chris Martenson (The Crash Course and Peak Prosperity), think a BIGGER crash is coming soon to an economy near you.
We don't know who's right.  But by the end of the Summit, we'll have a MUCH better idea about what each believes and why.   So stand by… or join us and hear it first-hand.
Meanwhile, it seems the stock market sees lots of sunshine in the future … and maybe even a unicorn or two.
You may have seen these recent Reuters headlines:
World stocks head towards record high
So even if you're a die-hard real estate investor, it's tempting to peek over the fence and flirt with the idea of stashing some cash in stocks.
In fact, we received an email from a listener recently… which we'll probably take up on a future edition of Ask The Guys.
The listener is being pressured… er… encouraged by their stock broker to "rebalance" some real estate equity into stocks.
Good idea?
Maybe.  But we're guessing most individual investors are naïve to some of the smoke and mirrors surrounding stock prices.
That's risky.  Because when you're in a game with highly skilled players but have little understanding of the rules, the chances of you coming out on the losing end are higher.
So whether you're in stocks or thinking about it…. or are a committed real estate investor trying to help giddy stock investors move some of their paper profits into real estate…
We came across a useful piece that helps illustrates a hidden danger in stock investing.
As you read the below excerpt from this blog post by Dave Kranzler at Investment Research Dynamics, ask yourself if it's likely… or even possible… for a similar problem to exist in real estate…
"Panera Bread stock is a text-book example of the insanity in the stock market right now. PNRA announced earnings yesterday and 'beat' the Street.  But here's a synopsis of its numbers:
System-wide same store sales [SSS] increased just .7%
Franchise SSS dropped 1.4% (franchised stores are 55% of the store base)
Operating margin dropped 40 basis points
Net income in Q4 dropped $22.8 million from $24.7 million in 2015
Company bought back nearly $400 million in stock during 2016
It just issued another $200 million in debt
If it wasn't buying back shares, it would not have needed to issue that debt. 
The share buybacks make the EPS [earnings per share] look better but the net income of operations fell quarter over quarter and year over year.  
That's how PNRA 'beat':  financial engineering because its net income declined quarter over quarter (2016 vs. 2015) and year over year.
For that, PNRA stock is UP 8.4% today.  
A $4 million year over year drop in net income has generated a $400 million one-day jump in PNRA's market cap."
Did you follow all that?  If so, good job!
If not, then does it make you feel just the slightest bit out-gunned when stepping into the Wall Street casinos?
Take a breath…
Now what about real estate?
Is it possible for a property with declining income to go UP in price?
Yes.  Never underestimate the bubble forming power of dumb money.  But it's a LOT harder for self-serving actors to game real estate.
That's because real estate is MUCH more transparent to a buyer than stocks.
There's simply fewer, if any, places for sophisticated "financial engineering."
Think about it.
The value of a property isn't manipulated through the issuance or buyback of shares.  The price is the price.  You can see it.
The property's income is based on gross rents, which are EASILY benchmarked against similar properties.  Ditto for expenses.
So NOI (Net Operating Income) is fairly easy to accurately estimate… and REALLY hard to effectively manipulate and obfuscate.
There's a lot more to say about why real estate is arguably safer and more suitable than stocks for real wealth building for the average person.  But we'll save those thoughts for a future episode of the radio show.
For now, here's the bottom line …
Even smart people look at the same circumstances through different lenses … so they draw different conclusions.  Time will tell who's right or wrong.
You can learn a lot when you listen to smart people discuss and debate their positions.  And you should.
High stock prices aren't the litmus test for a strong economy … or even the success of an individual company.  Stock prices can be, and often are, manipulated.
Real estate is arguably a safer, more understandable, and more suitable for long term wealth building vehicle for average people… even if they don't know it yet.
The BEST news is that real estate moves slowly, so there's usually plenty of time to respond to changing circumstances… IF you're paying attention.
That's why we seek out smart people like Doug Duncan, Chris Martenson, Peter Schiff and Robert Kiyosaki….and why we share them with you.
Until next time… good investing!
More From The Real Estate Guys™…
The Real Estate Guys™ radio show and podcast provides real estate investing news, education, training and resources to help real estate investors succeed.