America Divided…
As much as Americans clamor for a UNITED states and ONE nation under (pick the deity or political leader of your choice)…
From a financial perspective, and in particular in terms of real estate, America is anything but uniform.
And that's GREAT NEWS!
This is why real estate is such an effective investment vehicle… and why so many financial professionals don't understand it.
Real estate is NOT an asset class or a market like financial pros are used to.
Properties aren't uniform. They don't trade in bundles on highly efficient high-speed electronic exchanges.
Every property is different.  The inefficiencies of real estate ARE the opportunity.
Ironically, the headline which triggered today's topic comes from none other than Money:
The One Big Real Estate Trend You Need to Understand in 2017
The opening paragraph says it all…
"Forget a tale of two cities: Extreme housing market fragmentation is now creating different experiences for home buyers and sellers in a wide range of locations and segments." 
News flash…  it's been like that forever.  And it's what geographically diverse investors THRIVE on.
But here's an interesting observation from the article, which reinforces important lessons… some of which we've been commenting on for some time:
"Small homes have seen a much sharper price growth than larger ones…" 
Makes sense.
With both nominal and real wage growth fairly soft, healthcare costs on the rise, and many workers still burdened with student debt… even with crazy low interest rates, it's hard to buy the bigger home.
So although those are largely economic negatives, the consequences don't hit housing equally.
That's because less prosperity lessens demand for HIGH priced properties, while simultaneously INCREASING demand for affordable properties (and markets).
Nice.
Just like the 2008 financial crisis created a BOOM for landlords.  It was primarily the housing speculators who got crushed.
When people lost their jobs and homes, they rented smaller homes and apartments, found new (often lesser paying jobs), and though America become poorer in the aggregate… landlords of the right properties in the right markets became wealthier.
So bad times for the masses doesn't necessarily mean bad times for YOU.
The bottom line is we don't know what the future will bring.
Maybe Trump's policies will make America great again.  Maybe they'll crash the economy.
Maybe Peter Schiff is right (he was right about 2008), and no matter what Trump does… or if Hillary overthrows the vote and claims the Presidency… or if Obama declares himself emperor and refuses to leave… the amount of debt, deficits and promises will eventually overwhelm the economy and we'll get the MOTHER of all crashes.
Yikes.
Just remember… real estate has survived depressions, recessions, high interest rates, currency collapses (yes, 1971 was a collapse), stock market crashes; Presidential assassinations, attempted assassinations and impeachments; hanging chads; AIDS, Ebola, Zirka; civil unrest, Reefer Madness and disco.
You get the idea.
Real estate isn't going anywhere short of a revocation of private property rights or a life-ending collision with an asteroid.
The key is whether YOU and YOUR portfolio will survive.
We'd argue the fat spot in the middle is a safer bet… even though many say the middle class is being wiped out.
True.  But that's only financially.
So instead of owning a big home in the suburbs in a pricey state, the no-longer middle class might need to rent a smaller home in a more affordable market.
And if YOU build a great boots-on-the-ground team in those more affordable, low tax, strong infrastructure markets… you'll be there to meet their needs.
Sure, you could make more money faster playing at the margin… IF you get it right.  And maybe there's some high risk room in your portfolio to play there.
It's REALLY exciting when you buy a property for $500,000 and sell it a year later for $650,000.

But back to our article…
"Inventory has also risen at the higher end of the market, climbing almost 8% for homes in the $500,000 to $750,000 range."
Sure, that's just a data point on a curve.  But it's a trend worth noting.  It says the higher end of the market is slowing down.
We got lots of lessons in 2008.  Many the hard way.  But we got them.
Speculators… people buying at a high price in a hot market hoping to sell quickly to the next guy or pull out free equity with cheap financing… got stuck with underwater properties and negative cash flow.
Ouch.
So we think it's really smart right now to be hyper-attentive to YOUR market selection, team, property, financing structure, CASH FLOW… and maintain some liquid reserves both inside and outside the banking system.
Then pay attention.
If times are good,  the mega wave of Millennials, lower-middle class folks, immigrants attracted by opportunity (assuming we let them in), will all push up into the middle markets and price points.
But… you'll have to work harder to find good deals.
This is where a GREAT local team who LOVES you is awesome.  They'll help you exploit micro-inefficiencies and find great deals at the street level.
And if times are bad… even really bad… then all the folks who are riding high on today's bubbles in the stock market, or have high paying jobs in debt-driven industries, might see the music stop.
They'll move DOWN from the top… into more affordable markets and product types.
But good deals will be plentiful during the transition… just like in the wake of 2008.
Back then, those who had soundly structured portfolios, even if they were underwater, could hold on through the down trough.
And those who were both soundly structured AND liquid could go shopping to ADD to their portfolios at below-replacement cost prices.  Ah, the good old days!
As investors, we're thankful the market isn't level.  The schisms are where all the opportunity is.
Best of all, it's guilt free profit.  
Because the only way you really succeed in income property investing is by collecting a portfolio of properties you're committed to maintaining, and collecting a portfolio of tenants you're committed to serving.
In other words, you do well by doing good…and we hope you do.
More From The Real Estate Guys™…
The Real Estate Guys™ radio show and podcast provides real estate investing news, education, training and resources to help real estate investors succeed.
Think about the role money has in your daily life…
As real estate investors, we buy, rent, sell and refinance…all to acquire dollars…which is currently the money de jour.  And because, since 1944 the dollar has served as the world's reserve currency, the health of the dollar affects virtually everyone…everywhere.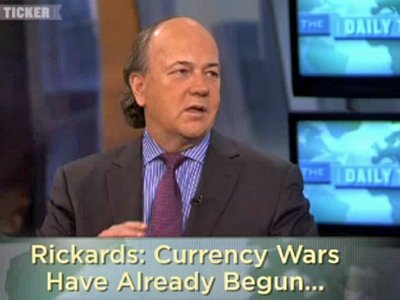 Lately, we've seen a lot of headlines proclaiming the "strength" of the dollar.  Some say it's good.  Others say it's bad.
But what happens if the dollar gets "sick"?  Or worse, if it dies?
Could that happen?  How?  Why?  And what does it mean to investors…real estate and otherwise?
In this episode, we're excited to talk with a guy who's hugely qualified to have an opinion on the subject of the relative health and future of the dollar.
So, in our radio reposing room undertaking the conversation for this edition of The Real Estate Guys™ radio show:
Your minister of monetary musing, host Robert Helms
The coroner of conversation, co-host Russell Gray
Best-selling author, former CIA advisor, lawyer, Wall Street veteran and a REALLY smart dude, James Rickards
If you've been paying ANY attention at all to alternative (i.e., not "mainstream media") financial news sources, you've probably already heard of Jim Rickards.  We were going to include his bio, but we ran out of space on the server…so you can learn more here.
Rickards came to our attention through his two best-selling books, Currency Wars and The Death of Money…both of which have been on The Real Estate Guys' Recommended Reading List since they first came out.
The message is straight forward…although understanding the mechanics underneath Rickards' conclusions takes some study…
The U.S. dollar is vulnerable to being supplanted as the world's reserve currency.  And while that has HUGE implications for everyone, it could be DEVASTATING for unprepared Americans.
That's the BAD news.
The GOOD news is that there will be BIG OPPORTUNITIES for those who are paying attention and in a position to act decisively when the time comes.  We obviously want to be in THAT club!
Of course, if you're a skeptic…and there's nothing wrong with some healthy skepticism as long as you're willing to do the research and go wherever it takes you…you might wonder why Rickards would share his strategic intelligence with anyone and everyone who will listen.
We wondered that too.
And the answer is really pretty simple….
Jim says the international monetary system has collapsed three times in the last 100 years.  Each collapse was followed by a period of civil unrest…and in some cases, war.
That's not good for ANYONE…even guys eager to use insider knowledge to gain personal wealth.  So it's in everyone's enlightened self-interest to make sure as many people as possible are prepared for the possibility of a mega-shift in economic order.
So what does that look like?
Again…it's pretty simple.  In fact, it's so simple that many people won't do it.
First, it's important to understand the risks.  So listening to this broadcast and reading Jim's books is a GREAT place to start.

When ALL your wealth is denominated in a single currency (like the dollar) and most of your liquidity is stored in banks or other institutions or instruments which expose you to "counter-party risk", then you're NOT well-prepared.
"Counter-party" risk simply means that your asset is simultaneously someone else's liability.  In other words, you don't actually possess the wealth…but merely a claim to it.  And if the person who owes you the wealth…the counter-party…fails to perform, you have nothing.
Just ask the depositors who lost huge chunks of their savings during the Cypress banking crisis in 2013.  They found out that "money in the bank" isn't the same as money in your pocket (or safe).  In other words, having a claim to cash isn't the same as having the cash.
So Rickards says it's smart to have some of your wealth stored OUTSIDE of the banking system…and even outside of currency itself… in things like precious metals, art and real estate.
And as our friend Simon Black from Sovereign Man rhetorically asks, "How are you worse off by taking these precautions?"
In short…you're not.  In fact, it can be readily argued you're MUCH better off.
However, it's easy to get caught up in the fear, uncertainty and doubt about the future.  After all, the only thing certain about the future is that it's uncertain.
So worrying about it to the point of paralysis is useless.  If you're not going to do anything anyway, you might as well eat, drink and be merry.
BUT…
Every day of our lives we routinely take precautions against potentially catastrophic events…including wearing seat belts, looking both ways when crossing the street and (at least for some people) exercising and eating well to stave off illness.
However, when you're in an unfamiliar environment where you might not be as readily aware of the risks…like on an airplane, in a factory tour, or on a firearms training range…you count on more experienced people for critical safety guidance.
As a financial insider, Jim Rickards is far more aware of the dangers lurking in the financial system than the man-on-main-street real estate investor.  And he's saying there's a high probability of stormy weather ahead.
Of course, it's always up to you whether or not you care to heed the advice.  But step one is being aware of the potential danger.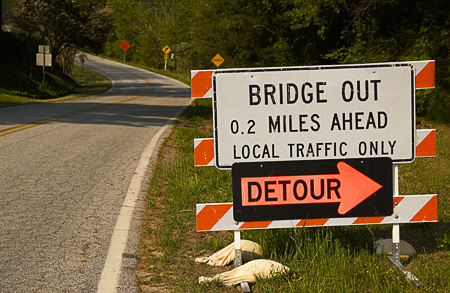 So when it comes to your personal wealth…and all the efforts you put into building and protecting it…we think it makes sense to pay attention to a guy like Jim Rickards.  We are.
Because if Rickards is right and the dollar is truly vulnerable…or worse, actually under a current attack (and we think it's EASY to make that argument simply based on the daily headlines)…then putting the effort into preparing yourself might just be one of the best investments you ever make.
Listen Now: 
The Real Estate Guys™ radio show and podcast provides real estate investing news, education, training and resources that help real estate investors succeed.
Imagine being a passenger boarding the Titanic for its maiden voyage. Today, we all know how that story ended.  But what would you have paid to know what was going to happen BEFORE it happened?  Or at least while there was still time to save yourself and your loved ones?
The US economy has long been considered unsinkable. When the economic waves of the world get choppy, investors worldwide seek shelter in US bonds.  And the US government has been all too happy to sell those bonds and go deeper and deeper into debt.  Today, almost daily we hear about record setting deficits and new debt ceilings.  It's easy to be confused and simply tune out.  There were people dancing on the deck of the Titanic even as it was sinking.  They were too busy having fun.
They say that people who fail to learn from history are doomed to repeat it.  If you thought graduation meant no more studying and no more tuition, you might want to think again.  It's been said that in the history of the world, no economy has survived a 98% devaluation of its currency.  The US is at 95% today.
What does all this mean?  More importantly, what does it mean to you?  MOST importantly, what can you DO about it?
We think the first and most important thing a concerned individual can do is get educated. There are great books, podcasts and seminars available.  One of our favorite teachers is Robert Kiyosaki and the Rich Dad Company.  He's a guy that takes a lot of criticism, but for our money he tells it like it is better than anyone else that is readily accessible to everyday people.  Anyone who threatens the status quo is going to be the target of critics.
We suggest you read his work, listen to his message and ask yourself if it makes sense to you.  The key to your success will be your ability and willingness to research, think and act. Most people will keep dancing on the deck.  As for us, we'll be in Scottsdale on April 30th listening to what Robert Kiyosaki, Mike Maloney and Richard Duncan have to say.
Wealth transfers are nothing new. And Robert Kiyosaki thinks a HUGE wealth transfer is imminent if not underway right now.  If you are concerned (and you should be), then we encourage you to attend this event also.
For us, it's a business decision.  If we invest the time and money and go to the event, the worst thing that happens is that we spend 3 days hearing that these men have to say and thinking about the subject.  Even if we completely disagree, the 3 days of concentrated thought will help us make better decisions.  If we pick up just one of two great ideas that we can act upon, we should easily be able to make enough profit to cover the cost of the event. In either case, we're likely to meet some interesting people – and who knows what opportunities will open up from that?  Our guess it will be more profitable than if we stay at home dancing in the deck.
Mike Maloney says this wealth transfer presents one of the GREATEST OPPORTUNITIES in history. We don't want to to miss it!
We hope to see you in Scottsdale on April 30th.  Click here to join us.
Here's a replay of our radio interview with Mike Maloney on November 18, 2009: