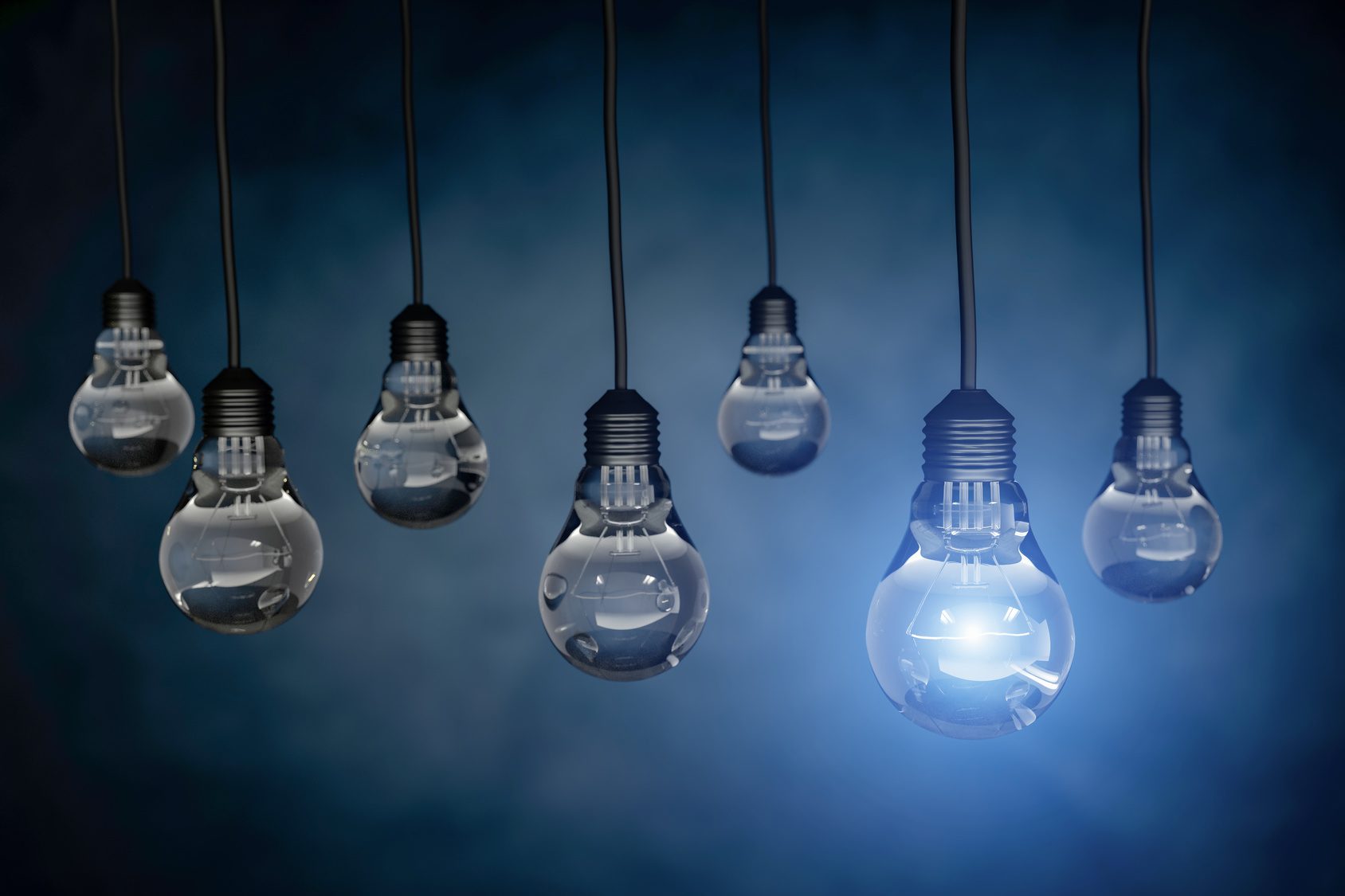 In this week's episode, we lined up six fascinating thought leaders at the seventh annual Freedom Fest – including a candidate for President of the United States!
Everyone at Freedom Fest has one thing in common. We're all in pursuit of whatever "liberty" means to us, whether that's private property or private thoughts.
In this edition of The Real Estate Guys™ radio show you'll hear from:
Your freedom-loving host, Robert Helms
His free-spirited co-host, Russell Gray
Economist and author, Peter Schiff
Investment expert, Adrian Day
Fund manager and bestselling author, Marin Katusa
LatAm Prime Farmland Investments manager, Louie O'Conner
Editor-in-Chief of Forbes business magazine, Steve Forbes
Libertarian U.S. Presidential Candidate, Gary Johnson
---
Listen
---
Subscribe
Broadcasting since 1997 with over 300 episodes on iTunes!
Review
When you give us a positive review on iTunes you help us continue to bring you high caliber guests and attract new listeners. It's easy and takes just a minute! (Don't know how? Follow these instructions.)  Thanks!
---
We're pretty agnostic when it comes to politics. Our guests at Freedom Fest shared their perspectives – you make your own decisions.
Below we've captured a brief synopsis of what they each shared on the show. Listen in for the whole story!
Peter Schiff – Economist, financial broker/dealer, author, and host of the Peter Schiff Show Podcast
Schiff shared insights into the dollar, gold, and stocks. He gives a BIG tip for real estate investors.
"The dollar has gone down consistently over time," Schiff said. "The next decade we can see an even bigger loss of the dollar than the prior century.
Schiff points out that gold stocks have shot up in the last six months. "The environment for gold has never been this good," he said, "people should not be upset they missed it – this party is just getting started."
Schiff shares that the real estate market "is being artificially propped up," with home ownership rates now at a 50-year low.
Here's where the HOT speculative money is involved in real estate money.
When current investors decide they want to get out because they bit off more than they could chew, they will likely drop their properties quickly.
That's where YOU can get great buys.
Adrian Day – Chairman and CEO of Adrian Day Asset Management, a registered Investment Advisory firm
When you want to know what's new with gold, Adrian Day is one of the world's experts.
"Now the gold's starting to move," said Day. "We're seeing people jump on board. There's a lot of money on the sidelines."
Gold feeds on uncertainty, since its value is generally the inverse of the dollar. That makes NOW a good time to be invested in it.
"Everywhere you look, the macro fundamentals are very bullish for gold," said Day.
This is due to several factors. One, interest rates are staying low. Two, there's immense uncertainty in international affairs, especially post-Brexit.
Marin Katusa – Fund Manager, Author of New York Times Bestseller "The Colder War," Director of Copper Mountain Mining Corp.
Once a high school math teacher, Marin Katusa began into investing in metals at age 23. First it was tungsten, then uranium.
Pretty quickly he started writing larger checks, and now is a major investor in Canada's largest copper mine.
With his experience traveling to over 100 countries, Katusa learned the importance of investing in "the right people, at right time, and the best assets."
What do you do in a time like this, when there are negative interest rates?
"There's a lot of confusion and uncertainty," Katusa said, "The Brexit really woke people up. People don't know where to put their money for safety."
He recommends being careful where you put your physical gold.
Katusa also advises AGAINST investing in coal.
"Coal not only has the environmental aspects working against it … but China started changing the rules on coal," said Katusa. "I have zero coal investments."
Louie O'Conner – General Manager, LatAm Prime Farmland Investments
O'Conner shared a unique, new way to invest in agriculture.
Through LatAm Prime Farmland Investments, you can make individual investments in a Colombian aloe vera farm.
Aloe has been known for medicinal properties, and it's also becoming a popular flavor in drinks. For example, recently, Coca Cola invested in an equity share in a Los Angeles-based aloe company.
"We call it 'farm-in-a-box. It's hands-off. Turn-key. The investment includes management until the first harvest," said O'Conner.
The aloe vera crop in Colombia is run by an established, well-educated family.
Entry level investment is $38,000 for one hector, or 2.47 acres of land. Investors pay annually, but the aloe is harvested three or four times a year.
We share more details on how to invest in this unique opportunity in our show.
Steve Forbes – Editor-in-Chief of Forbes business magazine
Steve Forbes, a publishing executive who was twice a candidate for the nomination of the Republican Party for President, has great passion for America.
His new book, "Reviving America," advocates three reforms to improve the United States:
Patient control of healthcare. He suggests more transparency to arm patients making care decisions, such as infection rates at hospitals.
Tax code. He says the U.S. needs to remove the complexities, and simplify taxes.
Stability of the dollar. He argues money should have a fixed value, as it did for 180 years.
Forbes' news platform has grown substantially. "Our paid circulation is the highest it's ever been," said Forbes. "We've got 60 million unique visitors a month on our website, and over 1,000 contracted contributors … we're producing a magazine every day.
Gary Johnson – Libertarian Candidate for U.S. President, Former Governor of New Mexico
We asked U.S. Presidential Candidate, Gary Johnson: What does America need?
"Most people support everyone making their own choices in their own lives," said Johnson. "Given the polarity of the two major candidates, the opportunity is open."
Johnson argues a need for less government, since big government costs money and takes away individual liberty.
"Count on me to sign any legislation that simplifies tax code," Johnson said. "Democrats can't balance a checkbook. Republicans force an agenda on other people."
Whatever your political leaning, we at The Real Estate Guys™ encourage you to take a step back and look at the big picture.
As an investor … real estate or otherwise … it's critical to stay informed of the forces and trends looming on the horizon which can and will affect your wealth.
So join us at the longest-running investment conference in the U.S. and take the reins on your future.
---
More From The Real Estate Guys™…
The Real Estate Guys™ radio show and podcast provides real estate investing news, education, training and resources to help real estate investors succeed.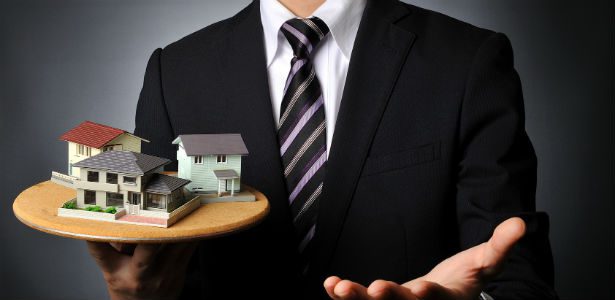 Have a burning real estate question? Shoot it our way.
Every couple of months we do an "Ask The Guys" show. In this week's episode, we shared several real-life questions from our listeners and provided our ideas on how we would approach their situation. (Note: We do not give advice. We provide ideas and information. We recommend getting professional counsel.)
Below are summaries of four of the questions we covered this week ranging from market selection to self-directed IRAs to optimum use of leverage.
---
Listen
---
Subscribe
Broadcasting since 1997 with over 300 episodes on iTunes!
Review
When you give us a positive review on iTunes you help us continue to bring you high caliber guests and attract new listeners. It's easy and takes just a minute! (Don't know how? Follow these instructions.)  Thanks!
---
Question: Nicole from Pennsylvania wrote, "My husband and I have saved up $30,000 cash to purchase an investment property. We're prepared for a 20% down payment and are interested in the condo rental market in Florida. What do you know about that market?"
We like to say, "Live where you want to live, invest where the numbers make sense."
First, visit with your mortgage professional and see what you qualify for. When you know what you can afford, it's easier to tackle where to invest.
As a background on Florida, it's been a great job creation market. A lot of baby boomers have moved there, as it's known for being a popular state to retire. We are fond of the central Florida market. It might be a bit pricey for what you've saved at this point, since you'll want to have a contingency cache.
As part of your budget, you'll need to allocate resources to travel and your team. Don't be skimpy on picking the right person. In fact, if you're buying out of state, it's often wise to let a local property management company help you find a property.
One caveat: When you're looking at condos, consider the condition of the HOA. That's something you'll want to make sure you understand before making a purchase.
Question: Ryan in Georgetown, Massachusetts, age 23, is living at home with his parents and considering buying a home rather than renting. He asks, "What's the ideal percentage to put down? Who should be on my team?"
To answer both questions, you need a great mortgage professional on your team. There might be mortgage programs available for first-time home buyers. To make sure you take advantage of them, your mortgage professional will be your best friend.
He or she will also pull up your credit score, the starting point to see what kind of credit you qualify to receive.
We recommend planning your credit approach to property ownership a year in advance or more. If you don't want to wait, you might need a co-signer.
If your income is low enough, you may want to owner-occupy your first property. Live in it for a little while, then turn it into a rental property. If you can force some equity, making valuable updates to the property, you can use that on your next investment property.
We don't recommend a condo. A single-family home is a good bet, as far as liquidity.
When you are young and willing to compromise on your lifestyle, feel free to be creative. For example, you can go bigger than you may be comfortable on your own, then rent rooms out to your friends.
If you're interested in learning how to invest using other people's money, we will share in-depth about how to do that in our upcoming Secrets of Syndication Success event.
Question: David in Boise, Idaho, asked: "Are there limits, as a percentage, to invest my self-directed IRA? Can I invest it into one property?"
We definitely recommend you talk to a tax advisor. If your IRA is self-directed, then yes, you are legally allowed to invest as you please.
While you can, the bigger question is should you invest it all into one real estate project?
Generally speaking, it's not a good idea to put all your eggs into one basket. It may be prudent to diversify.
We don't have all the details on David's portfolio, but the general principle is it's never good to be greedy. Sometimes you swing hard and get the Grand Slam, and sometimes you strike out. If you're not prepared to strike out, it might not be the best route.
Question: Kevin in Bellingham, Washington, asked: "What do you think about paying for online real estate courses? If that's not advisable, is studying for a realtor's license a good idea?"
We are big proponents of paying for education. But make sure it's a quality education with a reputable teacher. You should always know somebody's agenda.
For example, our agenda is to teach you the market. At our events, we're not looking to sell you property. We're looking to teach you the market.
Once I spent $2,500 on a one-day course. I thought of it as an investment and have used the knowledge I gained that day to make a far greater return.
Don't hold back on investing in your future. When you can gain actionable knowledge, expect that you will get a return. It's up to you to put knowledge to practice.
As for a realtor's license, most of the time when you're getting a professional license, you are being trained on how to represent someone else. You'll learn the legalities and structure of how to help. That's good information to know, but it might not be necessary, depending on what you want to accomplish.
Spend time around other investors. Rely on your technical advisors. If you need a specific skill beyond that, invest in your education and then use that knowledge until it pays you back.
---
More From The Real Estate Guys™…
The Real Estate Guys™ radio show and podcast provides real estate investing news, education, training and resources to help real estate investors succeed.
Nobody wants to get stuck with a problem property. You know what I mean … buying a house that turns out to be uninhabitable or a commercial building that ends up exploding your rehab budget. How do you avoid these kinds of mistakes?
While there is no guarantee to preventing all surprises, when you're in-the-know about property inspections and do them right, it's much less likely you'll have to pay a costly price later.
Get your inspections. Get them done right. We share how, why, and when you need inspections in our latest episode of The Real Estate Guys™ radio show, pulled out from the archives with your hosts:
Your inspect-it host, Robert Helms
His no-wreck-it co-host, Russell Gray
---
Listen
---
Subscribe
Broadcasting since 1997 with over 300 episodes on iTunes!
Review
When you give us a positive review on iTunes you help us continue to bring you high caliber guests and attract new listeners. It's easy and takes just a minute! (Don't know how? Follow these instructions.)  Thanks!
---
Lead, asbestos, mold. Discover these nightmares in your new property and you'll wish you'd done your due diligence.
Want to know how to avoid buying a "land mine" property? Due to popular demand, we pulled out a favorite from the archives (and added a new trivia question) about property inspections – when, why, and how to get them.
It's not the sexy side of the business, but inspections are absolutely critical so you know what you're buying.
Why bother getting an inspection?
I can't emphasize this enough: inspections are a critically important step in your due diligence.
If you're looking to have any people use the property, especially for residential purposes, you're financially responsible to maintain the property at a certain level of habitability – that's your responsibility under the law.
Again, if you're buying to rent out to tenants, you better know what condition it is in.
Robert shares an example of a dilapidated house he bought without a property inspection. Why would he do this?
He was planning to tear it down and build a new development in the area. He didn't care if the structure wasn't sound, since he was only looking to secure the land it was on. That's one scenario that makes sense to skip inspection.
Get a third-party property inspection
Depending on what you're doing with the property dictates the type of inspection you need. Your first inspection is a personal inspection – you looking around yourself.
Then, your first line of defense is a third-party inspection.
Schedule a time, and show up yourself with the inspector. We recommend this because you can be taking notes and asking questions on the spot, rather than reading a report later that might not make sense.
Being there with the inspector gives you a gut-level understanding, and you can ask things like, "Are you really concerned about this?" or "What's the age-life of this house?"
Many inspectors will point to other trades. For example, they may recommend you get a roof inspection. (We think of this like going to a general practitioner doctor who sends you to an ear, nose, and throat specialist.)
Keep all of your inspections and records of everything you did to make improvements. Then when you are getting ready to sell, you have validation of all the value you've added.
A note about "Subject to Inspection"
Sometimes, especially for larger properties with multiple tenants, you may have a "Subject to Inspection" clause.
This means you get an opportunity to inspect when you're in contract and you have earnest money.
Why?
If you're buying multiple units, the owner doesn't want to disrupt the tenants just because you're wanting to take a look.
For these kinds of deals, you want to get through the discovery process quickly. Cover the things that do matter. If it's a competitive market, you don't want to miss the deal.
If you're looking at a big-deal property that will need some work, we recommend you bring your own general contractor or project manager. Then they can give you their bid and you'll be better prepared to understand the numbers – especially if you have a tight rehab budget.
Aim to be more prepared than your competition (other bidders) and you'll be better off to make smart decisions.
Lesson learned from a real estate broker
We've learned over the years that you have to pick your battles. One piece of advice: Don't ever go back to the seller and attempt to negotiate something if you're willing to walk away if they say no.
For example, we've seen buyers who would say "We've got to get the seller to cover that," for something that cost $100. Sometimes it's just not worth asking!
We recommend you always have an agent involved. They see a lot of properties and are a huge value add. Great agents will always have the inspections up front.
You want a great agent. You want to pay them a lot of money. Don't go cheap on this.
Our friend, "Rich Dad Poor Dad" author, Robert Kiyosaki makes sure his agents get paid full commission, and usually more. He knows you get what you pay for.
You want to hire experienced agents in the niche you're buying. Don't be penny-wise and pound-foolish for the asset you will be responsible for.
What types of property inspections are there?
There are lots of inspection types, including the five below. Again, this is all dependent on the type of property you're looking at.
There's the physical inspection, meaning walking the grounds, with eyes on the property.
Then there's an outside inspection – research done on the area around the property. For example, is the property in a place where it may flood?
Environmental inspections – involve maps reading the surrounding property. Robert needed this for a Las Vegas property located a quarter mile from an abandoned gas station. The least expensive is a Phase 1, and you may need to do a Phase 2, depending on the feedback.
For a seismic inspection – recommended in places with lots of earthquakes – you want to know if you're in a seismic zone.
If you're buying property for agricultural purposes, you can have an agricultural inspection, where third-party inspectors come out to do soil inspection to check on the type of nutrients in the soil.
Proper inspections are a BIG part of proper due diligence…and even more so when you're making investments with other people's money.
---
More From The Real Estate Guys™…
The Real Estate Guys™ radio show and podcast provides real estate investing news, education, training and resources to help real estate investors succeed.

Before sharing highlights of this week's episode, let me say we had a blast interacting with you folks in person at our Dallas field trip event.
It's always fun for us to hear about the deals you're doing and shake your hand. Thanks to those who attended and the great vendors who treated us well. We'll be back!
As part of our discussion with locals in the Dallas area, we were reminded of the importance of paying attention to the market – especially when you buy property away from where you live. This week we dish details about how to keep your thumb on the pulse of the market.
---
Listen
---
Subscribe
Broadcasting since 1997 with over 300 episodes on iTunes!
Review
When you give us a positive review on iTunes you help us continue to bring you high caliber guests and attract new listeners. It's easy and takes just a minute! (Don't know how? Follow these instructions.)  Thanks!
---
Gradual Market Change Happens – Pay Attention
If you're old enough to have gone to a high school reunion (especially one with a couple of digits), you'll understand this.
Think back to your last reunion. Remember seeing your friends from high school and thinking, "Oh, they look so much older and so different"?
Guess what? They are looking at you, thinking the same thing.
The principle here is that it's tricky to observe slow changes. Since we see ourselves in the mirror every day, it's hard for us to notice differences that occur over time.
The same is true for the real estate market.
You owe it to yourself to make sure you're watching and paying attention.
When you're looking from afar at a market via screen, in the comfort of your pajamas at home, you look at statistics and reports on the news.
Keep in mind, mainstream media is generally slanted from the viewpoint of homeowners. One simple example: "Bad news" for tenants that rent rates are increasing, can be "great news" for you as a landlord.
The market could shift and you won't recognize the change unless something wakes you up. Often, it's a problem.
Go Beyond Data: Make Sure You "Kick the Dirt"
Rather than wait for a red flag to arise, make sure you "kick the dirt" as we like to say, or visit your market in person.
There's a vibrancy you can feel when you are in a place. A vibe that gives you a gut-feeling about the people, the context of the surrounding area, and clues to the direction the market is going.
You will never get it on the Internet, although that's a good place to start. Feeling the market is as much a part of your decisions as doing the math.
This isn't some hokey "feelings" stuff – think about the biggest partnership decision you make – marriage. While you can have some data on your romantic interest: the types of ideals they have, the types of activities they enjoy, etc., ultimately you have to feel something special about them to make the commitment.
Let's apply this to real estate and being an investor.
Say you have a fancy chart representing the demographic in an area. That's nice, but you can't feel it. You have to see it.
You go into the local Starbucks, the Costco. You see the people, the way they interact, the types of cars they drive.
Another example: Michael Becker, one of our Dallas real estate friends, shared this great six-page case study. It had all the data – measurements, floor plans, cap rates, etc.
Yet, we only had a small snapshot with his fined-tuned PDF.
When we walked through it, met his tenants, saw the cars in the parking lot, and stood outside the building, THAT'S when we really got it!
Remember, You Are in the PEOPLE Business
When you're visiting the area, every person you come into contact with can be a resource.
From the barista serving you coffee to the Uber driver taking you to your hotel, ask questions.
I like to start broad: "What's going on in the real estate market?" You can add follow-ups, things like, "I heard about this legislation – what do you think about it?"
When you talk to people who live there, you'll get honest answers.
Also, pay attention to the job market in the area, as that affects the people who affect your bottom line.
If a big employer moves out and takes a chunk of their workers, it will trickle into the tertiary services – the laundry services, the grocery stores, etc.
Without a main industry, your tenants – and your investment – may feel an impact.
At the end of the day, you're not even interested in the property. You're interested in the TENANT. The property is just the price of admission.
5 Off-Site Sources for Local Market Information
We know you have a life. Checking in on the real estate market doesn't have to take a lot of time. But it's better to dedicate some time regularly than regretting it later. Here are five ways we recommend you keep the pulse:
Local Chamber of Commerce. Their job is to sell the market, and they often put together annual publications sharing latest updates.
Google Alerts. I'll often do specific alerts for things like "economy+Dallas" or "properties+Dallas" so I see the news stories about those topics. You can set up as many as you want.
Trade Journals. Get subscriptions to the trade journals covering your market. This gives you the high-level view of what's happening.
Your local team. When you've got a property manager and other team members set up in the area, call them regularly to see if there are any big indicators of change.
Price checks. Using any real estate website, plug in your product type (say, 3-bedroom, 2-bath) and compare over time. For example, in Dallas we saw a house that was $125,000 and rented for $1,150. This year, the same house is worth $145,000 and rents for $1,345. If the rent had stayed the same, it would mean investors were chasing yield. You want to understand WHY the price went up. 
Using both an in-person and online approach, you'll know when it's time to double down on buying properties or head for the exits.
If you haven't attended one of our fabulous field trip events, where we experience the local market and bring together like-minded investors, we'd love to meet you.
In the future, we'll be meeting up in Atlanta and Memphis – come join us! 
---
More From The Real Estate Guys™…
The Real Estate Guys™ radio show and podcast provides real estate investing news, education, training and resources to help real estate investors succeed.
Develop Yourself to be a Real Estate Developer
Ever thought about development or want to learn how to pick a great developer? In our latest episode we spoke with internationally acclaimed real estate developer, Beth Clifford. She gives insight into the attributes needed to successfully develop real estate.
But first, a bit of background on forcing equity.
For many recent years you could buy properties at "below replacement cost." The basic idea of "buy low, sell high" drew a lot of interest, and many people jumped on the flipping train. Now there are not many properties like that. So that leaves us with another opportunity: real estate development.
Development is the same thing – it's just a bigger project.
You can take an asset of land and add to it capital (via labor, building materials, equipment, etc.) and increase market value. This is what we at The Real Estate Guys call "forcing equity."
To force equity, you don't have to be a general contractor, developer or real estate agent. You have to be an organizer. Be able to pencil it out, get the right team together, and have a plan that makes sense.

---
Listen
---
Subscribe
Broadcasting since 1997 with over 300 episodes on iTunes!
Review
When you give us a positive review on iTunes you help us continue to bring you high caliber guests and attract new listeners. It's easy and takes just a minute! (Don't know how? Follow these instructions.)  Thanks!
---
Bring the Skills You Already Have
Talented Beth Clifford, who's led more than $3 billion in real estate development projects. She started out in IT and switched careers in her mid-thirties. How did she pull that off?
"I knew how to create a process and get the right people into the right chairs," said Beth. "It's all about the right people, right place, right time, and right resources."
She used the same skill set she'd honed in her previous field – a sharpened ability to execute with a team – and learned the real estate vernacular and business process.
"If you understand at the highest level the business problem you need to solve, you break it into the pieces," said Beth. "Break those pieces down."
Say you have a piece of land. You know you need to build a building, coordinate utilities, etc. Talk to professionals and chunk it into individual pieces.
We see it like being an executive producer of a movie. You don't need to know all the details. All of those key people with expertise can help – you be the strategic thinker and visionary to pull off a project.
Know Your Audience – Remove Your Risk
Whatever you're going to produce, it has to be something people are willing to pay for.
We discussed this with Beth – your definition of "Minimum Viable Product" or MVP. Define it, and test the proof of concept. For example, can you attract a buyer with renderings, before the physical product is complete? Seek for validation from your potential buyer early on.
To lessen risk for the developer, Beth advises shortening time frames and maximize value. You want very little time (she recommends hours!) between getting your product finished and it being used.
In her firm, the team looks at what's working and not working in a market, and then considers what could be different. That's where they want to fit.
For example, Beth shares about her project redeveloping historic multi-million dollar homes, market class A, in the D.C. area.
They researched.
They clearly understood their buyer: working CEO with a stay-at-home spouse, generally a highly social person. These were formal, gracious people. Much of the existing products in that space were big-box homes, "blow up with air" that offered no greater utility. Beth's team created a different class, with private entertainment quarters. Those turned out to be the winning buildings.
They could sell them at a premium and turn them in less than a month.
Want to learn more about how you can know your market from Beth? She'll share more success stories and useful tips in person at our Summit at Sea.
Never Race to the Bottom
One more thing Beth advises … watch out for the trap of becoming the "lost-cost option."
Rather, she says, "I'm never involved where you're racing to the bottom. The big production guys can't be beat. They will always be able to come in under your cost."
Instead, look where the current players are. What are they doing that works? What can be done better? Beth takes the mid-level market and increases the price of her product, with a clear idea of what the buyer is looking for.
More From The Real Estate Guys™…
The Real Estate Guys™ radio show and podcast provides real estate investing news, education, training and resources to help real estate investors succeed.