Real estate investing is full of ups … and downs. If you haven't experienced the downsides, we guarantee you will eventually.
As a real estate investor, you have to be on top of your game. You didn't get into this business to pull the sheets over your eyes … you're here to build wealth, and that requires planning and preparation.
You can't bet on disasters NOT happening … they most likely will. Careless investing is a sure recipe for a crash. Careful investing, on the other hand, will help you survive crashes without losing the wealth you've accumulated.
In this episode of The Real Estate Guys™ show, we discuss how YOU can prepare for storms that come out of nowhere. You'll hear from:
Your careful host, 

Robert Helms

His criminally cautious co-host, 

Russell Gray
---
Listen
---
Subscribe
Broadcasting since 1997 with over 300 episodes on iTunes!
---
Review
When you give us a positive review on iTunes you help us continue to bring you high caliber guests and attract new listeners. It's easy and takes just a minute! (Don't know how? Follow these instructions).
Thanks!
---
The nature of real estate
The real estate market is naturally volatile. Economies change, local markets evolve, natural disasters arise … sometimes overnight.
The downsides are ALWAYS looming.
But real estate investors are always looking for the upsides … sometimes so intently that they forget to look at the downsides too.
We caution you to do your due diligence AND have a back-up plan.
Some excellent words of wisdom are to always have a little cash on hand. The downsides are rarely in your control … but you can control your ability to react when they arise.
Four ways to be prepared for a downturn
As real estate investors, we weigh risk and reward every time we look at a deal. But some risks aren't so obvious.
Being a successful investor means playing defense and offense at the same time.
While you can't predict the future, you can take practical steps to make sure you're ready to fend off threats and take advantage of smart deals.
Step No. 1: Get in touch with a demographic that can weather a storm.
Tapping into the right demographic is the key to recession-resistant investing.
It's a smart idea to look at markets where someone who is a bit under the median income can afford to live.
In tough times, people who are well-off can downgrade to your market. And in good times, people on the lower end of the income scale can move up.
Either way, your area will be in demand.
Many factors can cause a downturn … rising interest rates, slow wage growth, tax increases, or geographic factors to name a few.
Downturns aren't solely due to nation-wide economic slowdowns. Make sure you pick a demographic that can resist small ebbs and flows in your market.
Step No. 2: Invest in towns that have multiple "stories."
Every town has something it's known for.
Even better is a town that's known for many things … the stories that draw people and growth.
A big industry would be one story. Two big industries? Even better. A major sports team might be another story.
Don't bet on a single story. Make sure the jobs in your market are tied to multiple industries … that way, when one industry fails unexpectedly, you won't see a mass exodus or decline.
And be sure an area is appealing for more than one reason.
Step No. 3: Monitor your inputs.
Look at what inputs make the numbers on your financial statement move. These are the inputs to keep track of.
Compile data, set up alerts, and don't be remiss about digging deeper when an alarm goes off in your head.
All the information you need can be found in one way or another. The internet is a treasure trove of data. Your local Chamber of Commerce is another resource for keeping track of essential information.
Don't be casual … especially if you're an experienced investor. Treat every deal like it's your first.
Monitoring your inputs can help you stay ahead of the curve and react to changes before others even know there's a threat.
Can you see the advantage?
Step No. 4: Key into experts.
We live in the information age … it's almost ridiculous how much information is available.
But some of the best information comes from people who have been in your situation and figured out solutions.
Listen to and read information from multiple sources … even if you disagree.
Learn what other people are saying BEFORE you interject your own opinion.
You can't expect the unexpected if you only listen to people who share your point of view.
Navigating the three rings of risk
We've learned a lot over the years.
One piece of advice we think highly of is to always own a property or two with no loan. The return won't be as high … but you can sleep at night.
In investing, it all comes down to the rings of risk.
Every investor should have three rings of risk in their portfolio.
The center ring is your livelihood. It should be isolated from all the other risks you're taking.
The second ring is those bread-and-butter properties that bring cash flow and provide long-term equity growth from modest appreciation.
The third ring is where your risky investments happen. You should only expand into this area after you've established the first two rings of your investment portfolio.
In the outer ring, you can be more speculative. You may lose quite a bit in this ring … you're taking on way more risk. But you could also win big.
Another thing to keep in mind is your Plan B.
In any short-term play, make sure you have a Plan B and even a Plan C to take you through the long term.
Sometimes the market changes in the middle of your play. In that scenario, financing structures and a property's ability to cash flow can be really important.
If you are house rich and cash poor, it may be time to sit down with a financial advisor and considering refinancing so you can leverage the equity you have in your properties.
You may also want to consider selling and buying new properties so you can get some cash on your balance sheet.
When the market turns, you want to be in a position to snatch up a bunch of cheap real estate … and you won't be able to do so unless you have cash on hand.
Another consideration to take is whether to diversify your liquidity. If the dollar falls, precious metals will retain their value … and the more wealth you have, the more important it is to put your equity in a stable medium.
Your best strategy is a strong network
Knowing how to sell is the essential survival skill in a tough market.
We're hosting our yearly How to Win Funds and Influence People event this year … a workshop that teaches participants negotiation strategies that result in win-win deals.
We host events like these because networking is SO important. The best way to prepare for the unexpected is to get around smart people and take note of their strategies.
Getting around people who've been in your shoes is essential … and most successful real estate investors are more than happy to share what they've learned.
We don't only host events for investors like you … we also attend them! We'll be at the upcoming New Orleans Investment Conference learning about all things investing with some of our most knowledgeable investor friends.
Join us!
Your net worth is defined by your network. Make those crucial connections, and you have the key to staying strong through ups AND downs.
---
More From The Real Estate Guys™…
The Real Estate Guys™ radio show and podcast provides real estate investing news, education, training and resources to help real estate investors succeed.
Buying a property is one thing. Operating it is another.
Many investors buy property but fail to think about where their money will really be coming from … the tenants.
If you can't take care of your property or your tenants, your income stream will be in big trouble. That's where a property manager comes in.
In this episode, we invite a special guest to discuss the finer points of developing your property management philosophy.
He'll offer tips on how to find a stellar property manager, what to expect from your property management company, how to manage a team, and MORE.
You'll hear from:
Your philosophical host, 

Robert Helms

His phil-o-what? co-host, 

Russell Gray
Property management professional, Ken McElroy
---
Listen
---
Subscribe
Broadcasting since 1997 with over 300 episodes on iTunes!
---
Review
When you give us a positive review on iTunes you help us continue to bring you high caliber guests and attract new listeners. It's easy and takes just a minute! (Don't know how? Follow these instructions).
Thanks!
---
Why do real estate investors need a property manager?
We want to make it really clear … property managers are the unsung heroes of the real estate business.
As a real estate investor, your money is coming from your tenants.
Property managers interact directly with tenants. A good property manager will maximize the return on your investment by finding … and retaining … paying tenants.
If you're a new investor, you may be fulfilling the role of property manager yourself. As your investments increase, however, you'll soon find it necessary to outsource property management tasks to someone else.
Every real estate investor is running a business. If you want to grow your business, you need to make sure that every vital function is scalable as you move up the ladder and acquire new investments.
Overall, scalability means two things:
Making sure that every aspect of the business you handle personally is either scalable (you can handle more of it as you get more properties) or can be delegated

Making sure the people you rely on are also scalable
Make sure the system you set up has redundant life support systems. In other words, if one part of the system fails, you have a back-up plan to ensure everything is running smoothly and your cash flow won't be interrupted.
And make sure your property manager has a back-up plan too and won't be overwhelmed when you add to their workload.
Your property manager is essential to your process.
We'd caution you to consult with property managers BEFORE you even purchase a property … they have their fingers on the current state of the market and know what's happening now.
And make sure you are not only thinking about how your property manager can help YOU, but also how you can help your property manager.
What does a property manager do, exactly?
Property managers are responsible for two essential tasks:
Finding, vetting, and placing tenants

Providing ongoing support for the tenants and property
Different property managers have different philosophies on how to fulfill these tasks.
You can approach working with your property manager in several different ways:
Establish your own policies and require the manager implement them

Pick the right person and let them do their job, using their own established policies

Work with your property manager to establish a routine that's somewhere in between.
Whichever route you choose, you want to keep your main goals in mind … to keep your property manager happy, to keep your tenants happy so they stick around, and to keep your property in good shape … and, just as important, to make sure your cash flow is stable.
Sometimes, the best option can be trusting your manager's experience and letting them decide maintenance and marketing strategy.
Picking a property manager can be tricky, but the VERY LAST criteria you want to use when shopping for a good manager is price.
DON'T pick the cheapest property manager.
If your property manager is poorly paid, they'll be unmotivated to do a good job, and you'll end up losing more than you save.
Don't begrudge your property manager the money they get for doing the easy jobs, like handling long-term tenants.
You want your property manager to be happy … it's a win-win for both of you.
The bottom line is that real estate is a people business, not a property business.
Your managers and tenants aren't widgets. Value them, and they'll value you.
Want to help your property manager without giving them a raise? Consider referring them to other investors in the market for a manager.
Referring a good person or company is a win-win-win for you, your investor friend, AND your property manager.
Pro tips for property management
Ken McElroy started managing properties as a college kid who wanted a free place to stay.
Today, he runs a 250-person property management company that manages properties in Washington, Oregon, and California.
We asked him what he's learned about property management over the years. Here are some key questions and answers:
What are the basics of finding a good property manager?
First, look for experience. Collecting rent is harder than you think.
Second, look for people who can hold down the rules without being too confrontational.
What should investors expect from good property management?
Two things:
The return you budgeted for

No issues
Ideally, Ken says, there should be no reason for you to call your property manager … in other words, your property manager should be responsible and responsive enough to handle issues as they arise and get you your return.
How do you manage a large team?
Ken's company employs 250 people who work at the corporate office or on the ground at the properties.
"The key to everything is communication," Ken told us.
One of his strategies is to have on-site managers hold daily meetings with all staff members, including workers responsible for maintenance, landscaping, and leasing.
Is it better to outsource maintenance and repair services or hire in-house teams?
This comes down to what the residents need.
Retention comes first, says Ken, and to retain tenants, managers want to handle any issues immediately.
A tenant will not want to stick around if you don't handle a broken heater or jammed plumbing as quickly as possible.
Whether in-house vs. outsourced is better ultimately comes down to what strategy will allow your property manager to solve problems immediately.
What's your client retention strategy?
Ken implements a policy of making sure one of his employees reaches out to every resident, every month.
He also hired a relationship manager to contact new tenants about the move-in process right away.
And he has his team reach out to tenants well before their lease is up … six months before, in fact … to check in and get tenants thinking about renewing their lease.
He shoots for a 50 to 60 percent retention rate.
What kind of tenant screening do you do?
Ken runs a criminal background check and a sex offender check. Someone with terrible credit and multiple evictions is obviously not the ideal tenant.
What advice do you have for new investors?
Going into property management as a new investor with no prior knowledge can be a recipe for disaster.
If you really, truly, have the time and can show up, you could successfully be both owner and property manager, says Ken.
But if you're just doing it to save money or don't have time to have your boots on the ground, disaster is a certainty, not a possibility.
The golden rule of property management
We love talking to Ken because he has a "No BS" policy. He has a ton of experience, and he's not afraid to share it.
He's also always looking to learn. For example, he's been incorporating social media into his marketing strategies over the past few years and is always looking to learn how to use new technology.
If you want to read a whole book of tips and tricks, we highly recommend you check out his book, The ABCs of Property Management.
Looking for more property management advice? Check out Terry's Tips for Happy Tenants, a report compiled by business owner Terry Kerr that you can find on our website.
Want to know our golden rule for flawless property management? Treat each tenant like they're gold.
---
More From The Real Estate Guys™…
The Real Estate Guys™ radio show and podcast provides real estate investing news, education, training and resources to help real estate investors succeed.
Zoning, zoning, zoning.
It's a big deal in cities like San Francisco and New York … but what is it, and what impact does it really have on YOUR real estate investments?
In this episode of The Real Estate Guys™ show, we'll discuss the way zoning can limit available land and have a huge impact on supply and demand cycles.
To zone in on this issue, we invited a special guest to present his take on how zoning has affected property markets in the U.S.
Listen in! You'll hear from:
Your zoning-in host, 

Robert Helms

His zoned-out co-host, 

Russell Gray

Economist and Cato Institute fellow,

Randal O'Toole
---
Listen
---
Subscribe
Broadcasting since 1997 with over 300 episodes on iTunes!
---
Review
When you give us a positive review on iTunes you help us continue to bring you high caliber guests and attract new listeners. It's easy and takes just a minute! (Don't know how? Follow these instructions).
Thanks!
---
Supply and demand isn't so simple
Supply and demand seems like a simple concept. But there are a surprising amount of inputs that affect both sides of the equation.
Capacity to pay can crimp demand by limiting the number of people who CAN buy property, regardless of whether they WANT to buy.
And on the supply side, market factors restrict how much property is available to sell for a particular use.
It can be difficult to identify why markets with thriving demand and appropriate supply are so successful compared to similar but less profitable areas.
But part of real estate investing is identifying factors of success … before an area starts booming. Little details, like school district boundaries and zip codes, can have a huge impact.
Other government designations, like zoning restrictions, can have a monumental effect on housing value.
What happens when zoning rears its ugly head
Zoning has a tangible impact on the cash flow you can generate.
When previously residential areas are rezoned for commercial use, real estate investors can net quite a bit more bang for their buck.
On the other hand, failing to take into account zoning restrictions can completely crush attempts to make a profit.
For example, the owners of one church in Palo Alto found out the hard way that the building wasn't zoned for commercial use.
In that case, the church had to stop leasing space to a dozen commercial tenants after the city cracked down on them for violating zoning restrictions.
So why do cities have zoning in the first place? And why do some cities have strict zoning requirements, while others, like Houston, have almost none?
Zoning allows the government to plan the future of certain areas in order to maximize the impact of public transportation, designate areas for certain use types, and even increase land values.
It doesn't matter whether or not you're a fan of the government butting their heads into property owners' decisions about what to do with their land.
The truth is, there's not a lot you can do about it … except use zoning (or the lack thereof) to your benefit.
Zoning is an important factor in the flow of people and money into and out of certain areas.
It's your job to pay attention to zoning so you can invest in the areas that attract people and money.
Don't get caught up in the way you want the world to be.
You invest in the real world … and confronting the brutal facts is the only way you can make good decisions.
What a public lands expert has to say about zoning
We were honored to chat with Randal O'Toole, an economist and senior fellow at the libertarian think tank Cato Institute. Randal focuses on urban growth, public land, and transportation issues. He gave us a bit of a backstory on zoning.
Randal said zoning began in 1947 with Britain's Town and Country Planning Act … and quickly spread across the world.
Randal has strong opinions about zoning … and we appreciate his point of view because we think it's smart to expose ourselves to a variety of perspectives.
Randal noted that in the U.S., anyone can own land … but what you can DO with that land is limited.
For example, some areas in California are zoned for minimum density. This means owners need to develop properties that will accommodate a certain number of people.
He also noted that there are no markets in the U.S. that are short of land itself … areas with highly reported housing shortages often suffer from a lack of developable land.
In the Bay Area, for example, 17 percent of land has been urbanized and 20 percent is set aside for public parks.
That leaves a whopping 63 PERCENT of land that is privately owned, but undevelopable due to zoning restrictions.
California as a whole is the most heavily populated state in the nation … yet 95 percent of its population lives on 5.5 percent of the state's land, and it's not because there isn't land to spare.
It's Randal's belief that government restriction of land use creates a steep supply curve, causing huge fluctuations in pricing and eventually creating bubbles in the housing market.
Zoning requirements created the huge housing bubbles that led to the economic recession of 2008, Randal said, and are the reason that places without land regulation didn't get hit as hard as other areas.
Randal also noted that zoning results in an exodus of low-income people who can no longer afford markets where zoning has driven values up.
This phenomenon hits vulnerable populations particularly hard, pushing people from highly zoned cities like San Jose to low-zoning cities like Houston.
Relaxing land-use laws, Randal suggested, would reverse the transfer of wealth from the poor to the rich and make land ownership more equitable across the board.
But changing those laws will require the courts to take action.
Interested in Randal's take? You can read more of his work, including books on home ownership and government planning, at the Cato Institute website.
Zoning as a factor in housing market bubbles
We think Randal's take on the economic crisis of 2008 is pretty fascinating.
We spent all of 2008 trying to figure out what caused the housing bubble. Traditional theories focus on the economy, the federal government, and the banking industry.
Randal has a completely different take. It's his view that crisis-level housing bubbles are caused by the restriction of property supply, limiting the ability of the market to meet demand.
And Randal's theory makes sense … the economic crisis affected different markets much more severely, and the ones that were impacted the most had the strictest zoning policies.
Our take is that a combination of economic and zoning factors caused the recession.
Although zoning may seem like a small factor, it's something we'll be paying a lot attention to going forward.
How to profit from zoning restrictions
Zoning isn't necessarily all bad.
Pay attention to zoning restrictions, and you can find BIG OPPORTUNITIES.
When areas that have outgrown their original use are rezoned, investors are presented with a chance to increase property value.
Take the meatpacking district of New York City, for example. An area formerly used for, you guessed it, industrial meatpacking operations, is now a thriving mixed-used area packed with residential and commercial properties.
But sometimes, bureaucracy can't keep up with the evolution of society.
As an entrepreneurial guy or gal, it's your job to look at the market and evaluate what it needs.
Don't get confused or infuriated. Pay attention.
Ask yourself:
Is a neighborhood on the verge of transitioning from one use type to another?

Can you influence the zoning of a property (for example, by stepping down the zoning)?

How can you meet demand and stay within the zoning restrictions of your city?

What zoning practices do the markets you're interested in follow?
From one perspective, zoning can be a big problem. From another, it can create golden opportunities.
It's up to you to decide which perspective you'll take.
---
More From The Real Estate Guys™…
The Real Estate Guys™ radio show and podcast provides real estate investing news, education, training and resources to help real estate investors succeed.
It's been said the only thing certain in life is death and taxes.
Of course, properly structured and well-advised real estate investors can usually mitigate most of their taxes. 
Meanwhile, before people die, they live.  Along the way, they get older.  And as people age, their needs change …
… and because entrepreneurship is about serving needs, it's a safe bet there's some opportunity in meeting the needs of aging people.
In a recent radio show, we talked about investing in undeniable demographics … specifically, the baby boomers … who are moving into retirement and beyond.
A few days later, this headline popped up in our news feed:
More Growth Ahead in Seniors Housing – NREI August 16, 2017
"… research shows continued confidence in improving fundamentals …"
 Of course, if you've been following The Real Estate Guys™ for any time, you know senior housing in general … and residential assisted living in particular … is a niche we REALLY like.
The article affirms our belief that …
" Demographics continue to be a big driver for development."
" 'As active as the market is with the product that we have today, we are looking at the tip of the iceberg in terms of boomers hitting retirement age,' says Scott Stewart, a managing partner at Capitol Seniors Housing, a private equity-backed real estate acquisition, development and investment management firm based in Washington, D.C."
'The fast-paced growth of that population in that sector is going to make today's discussion of overbuilding obsolete, because there just aren't enough places for everybody today,' " he says."
 The article is addressing … diffusing … concerns about over-building in the niche …
" Demand mops up new supply."
"Despite the new supply coming online, respondents remain confident in improving fundamentals. A majority of respondents (78 percent) anticipate that rents will rise over the next 12 months …"
Other notable comments include …
"When asked to rate the strength of market fundamentals by region, the South/Southeast/Southwest rated the highest."
"When comparing with other property types, respondents continue to rate seniors housing as a highly attractive property type. Its scores topped that of the five major property types on a scale of one to 10."
Okay, so it's probably clear there's some real opportunity here. 
But if you're a Mom-and-Pop investor, does it make sense to jump into a niche that's attracting big players … or are you just cruising for a bruising?
No … and YES!
When you invest in housing for seniors it's critical to understand the difference between a high-density community and a residential facility …
… and not just from the investor's perspective, but from the resident's perspectve.
Let's start with the resident …
 There are some seniors … probably MOST … and their children (the decision makers in many cases) who'd rather see Mom or Dad live in a real home …
… in a tree-lined residential neighborhood, with a backyard, and neighbors … where residents don't feel like inmates in an institution.
Please understand … we're not slamming the great people or services provided in bigger facilities. 
We're just saying from a senior's perspective, having a room in a home in a regular neighborhood FEELS a lot different than living in a room at a campus for old people.
But for a BIG investor, those individual homes are a logistical problem. 
To move BIG money, you need economies of scale and the ability to buy or build a lot of inventory at one time.
It's the same problem Warren Buffet alluded to when he told CNBC …
"I'd buy up a 'couple of hundred thousand" single-family homes if I could."
The challenge, as noted in this Forbes article about Buffet's statement, is …
"… the cost and logistics of making such an investment in large enough size to move the needle for Berkshire Hathaway is prohibitive."
The point is big money can't play well at the single-family residential (SFR) level …
… even if the SFR's are being converted into highly-profitable residential assisted living facilities.
But YOU can.  And that's why we like them.  Think about it … 
The supply and demand fundamentals are solid. 
The priority for expenditure is near the top of the list for any family.  Taking care of Mom or Dad is far from a discretionary purchase …
… so as an investor, being that far up your tenant's payment priority ladder is a much safer place to be in uncertain economic times.
Plus, much of the money to pay you comes from insurance, government, and the senior's estate.  In other words, you're very likely to get paid … even in a weak jobs and weak wages economy.
Also, you don't have to compete with big money investors, even though they clearly see the opportunity and are moving into the space. 
That's because the barrier to entry for the big money isn't how MUCH money is needed … it's how LITTLE is needed.
Meanwhile, the customers would rather live in YOUR product than big money's product.  So while big money is adding to supply, they're not really in your niche.
This is a BEAUTIFUL thing.
But it gets better …
Residential assisted living homes can't be mass produced.  They need to be built or converted one at a time.  There's very little threat of a big player glutting the market.
And taking lessons learned from watching hedge funds move into the SFR space … big money was only able to acquire tens of thousands of SFRs because huge blocks of inventory were available temporarily through mass foreclosures. 
We don't think there'll be mass foreclosures in residential assisted living facilities.  They're way too profitable.
But because this kind of senior housing is in high demand and highly profitable, at some point big money will start assembling them …
… buying up groups of homes from multi-facility operators … and then buying up nearby individual facilities which can strategically integrate into existing operations.
It's called consolidation … and when it comes, big money will bid up existing operations (creating equity for those already there) …
… because they can recover the "over-payment" through operational efficiencies and financial leverage.
Between now and then, for the street level investor, the big opportunity is to be part of building the inventory by converting homes into residential assisted living facilities …
… cash-flowing along the way … then one day cashing out to big money players. 
And if those big money players never show up … just keep on cash-flowing while providing a much needed service to the community.
Until next time … good investing!
---
 More From The Real Estate Guys™…
The Real Estate Guys™ radio show and podcast provides real estate investing news, education, training and resources to help real estate investors succeed.
This edition of Clues in the News is coming to you from Bozeman, Montana, where we just wrapped up an insightful weekend at the Red Pill Expo with thought-provoking author G. Edward Griffin and other amazing speakers.
Perhaps the mention of this conference provokes skepticism. Why attend, you ask?
We've learned that as real estate investors, it's crucial to examine information from all sides instead of taking a single account at face value.
That's why we found the expo so exciting. It's also why we read the news every day … and then examine it with a critical eye to see what lies between the lines.
In this all-new edition of Clues in the News you'll hear from:
Your at-the-helm host, Robert Helms
His (tired of being kicked in the side!) sidekick, Russell Gray
---
Listen
---
Subscribe
Broadcasting since 1997 with over 300 episodes on iTunes!
---
Review
When you give us a positive review on iTunes you help us continue to bring you high caliber guests and attract new listeners. It's easy and takes just a minute! (Don't know how? Follow these instructions).
Thanks!
---
The rise (and fall?) of short-term vacation rentals
We find it helpful to look at the real estate investing world from both a big-picture perspective and a smaller local perspective. Often, local news gives us helpful insight into currents running underneath the big waves that make national headlines.
That's why we took a look a Bozeman's local newspaper, the Bozeman Daily Chronicle, where we found an interesting article about short-term vacation rentals.
Short-term rentals are a craze that has been sweeping across the nation over the past couple years … and local governments have responded in various ways as these rentals have risen in popularity.
Although Bozeman isn't a large town, many residents and businesses are concerned about this issue.
Why? Well, think about who's threatened by rentals offered through companies like Airbnb. Hotels.
A pragmatic investor or businessperson is aware they may meet resistance to their business model … and that's what's happening in Bozeman.
Companies threatened by these smaller rentals are taking the issue to local politicians … who are backing them up.
Think about it … who has a bigger influence on local economics, and thus a bigger say in local politics? The one-property Airbnb owner, or the hotel operator?
Investing is more than just making deals. An important piece of being a successful investor is being aware of the local political environment, including tenant-landlord laws and local issues that may affect you.
The lesson? It's great to be optimistic and hope for sunny skies, but always pack an umbrella in case you run into rain (or resistance).
Market peaks continue to soar higher
When we took a step back and zoomed out to see the nation as a whole, we noticed a trend we've been seeing for a while … escalating home prices across the board.
Although home prices continue to rise, there's a lot of variation in different markets. A close look at the data in Harvard's Annual Housing Report tells us that while home prices in the 10 most expensive metro areas have risen a whopping 63% since 2000, while prices in the 10 cheapest areas have grown by only 3%.
That's a big difference!
We think it's important to dig deeper and find the over-performers. Looking at information at the macro level is great … but it's up to you to take that information and move toward the micro.
Look at the nation … then examine your specific town. You may find surprising disparities, even between different neighborhoods in one city!
We zoomed out even further to see if the housing boom was a U.S.-only trend and found an article from an Irish newspaper that stated the average cost of buying a house was €338,000 (about $384,000).
That amount is nine times the average Irish salary!
Big, overheated markets aren't a problem specific to America. They're a worldwide trend.
As this trend becomes more obvious, journalists are taking note and coming up with their own interpretations of the data to satisfy the curious public.
We find it helpful to remember news isn't hard data, and it isn't the answer … it's really the question.
The news gives you a starting place to ask yourself: Does this topic affect me? And what does this article really mean? How can I dig deeper?
We went through this process with a CBS article that contained advice for home buyers in the current market.
Many of the article's statements were simply the opinion of the journalist. And although the journalist offered some helpful advice, we often find professional journalists don't have the buy-in to catch some of the most important dynamics active in the marketplace.
That's why as an astute investor, YOU have to be prudent and pay attention.
Rising home prices may mean it's time for you to take some chips off the table. Depending on trends in income versus rent prices and other numbers, they may mean something else.
Either way, it's up to you to do the math!
The cost of renting versus buying
If you're a landlord, you know it may not make sense to buy rental properties in areas where tenants can afford to buy homes.
We found this infographic eye-opening. Although it only cites average numbers, it's obvious that today buying a home is more affordable compared to renting than it ever has been.
What does that mean for you? It means you have to watch your numbers.
Analyze your own tenant base. Ask yourself the following questions:
What is the income-to-price ratio?
How affordable is your housing for your tenants?
Do you have tenants with high credit scores who will be able to get easy loans?
Do you have a competitive advantage over other housing options?
The overall idea is to find tenants that have income durability, but won't skip when they can buy a house. One option is to invest in rent-to-own properties.
Finding that balance can be tricky, but if you're paying careful attention to your numbers, it's doable.
Rising mortgage rates and plummeting credit scores
Credit rates affect new homebuyers' abilities to get loans and buy houses. In a recent article, we read that for every increase in mortgage rates, credit scores go down.
As real estate investors, we always want to understand the ratios of mortgage rates and interest rates.
We have no control over these rates … but they definitely affect what we do as investors.
So what do these changing numbers mean? Is there any correlation? We don't necessarily think so.
What we do know is when lenders lower barriers to entry by decreasing the credit score required to get a loan or nudging the required debt-to-income ratio, it can be a warning sign credit markets are starting to get desperate.
When you start to see lenders giving borrowers up to 50% of their income, that's when you know something problematic is happening.
A dimming outlook for brick-and-mortar retail stores
We'll look at this next issue with the assumption that with the rise of mega-sized online retailers (think Amazon), retail is not the greatest place to be right now.
With this dimming retail outlook comes a push for shorter leases.
When retail tenants consider their options, they ask themselves a basic question: Do I pick a longer lease for more stability, or a shorter lease I can get out of sooner?
The trade-off of choosing a longer lease is that the landlord decides what the future 5-10 years will look like in terms of rate increases, even if those don't match up to reality.
Retail tenants also have to consider how the location they choose will drive traffic.
If big-box stores pull out, can smaller retailers expect the same regular traffic? Uncertain about the future of these stores, more smaller retailers are pushing for shorter lease terms.
If you're not in the retail business, you may be wondering how this affects your residential properties. Ask yourself, How many of my residents work at these stores? What will happen when local retailers shut down and my residents are out of work?
Big sea changes for retailers can also mean big changes for you. Retailers typically choose to close stores in places that are weak for core drivers. If you have a tenant demographic similar to the store's shopper demographic, it may be insightful to look at where stores are shutting down, and why.
As an outsider, you're not privy to why the big dogs do what they do, but you can observe what they're doing and come to your own conclusions.
New options for homebuyers with student debt
We all know student debt is increasingly becoming a bigger issue amongst millennials.
This younger generation often forgoes buying homes due to high amounts of student debt.
An article in the Wall Street Journal reported on a new option backed by Fannie Mae that allows homebuyers with student debt to refinance and convert their student loan debt to housing debt.
This program gives younger buyers collateral … and may make them more likely to choose to buy a home.
The program could also drive home pricing in your area, depending on the makeup of the local population.
If you don't have student debt, this program may not seem relevant … until you stop to consider the bigger picture.
That's it for now until next week, when we talk about a major disruption in real estate markets!
---
More From The Real Estate Guys™…
The Real Estate Guys™ radio show and podcast provides real estate investing news, education, training and resources to help real estate investors succeed.
In one of his many excellent commentaries, our good friend and multi-time Investor Summit at Sea™ faculty member Simon Black points out the last time this happened the market crashed.
The market he's referring to is the stock market … and the event is stock brokerage firm Charles Schwab opening new accounts at the highest pace in 17 years.
Simon opens up his piece by asking, "Anyone remember what happened 17 years ago?"
He then reminds us it was 17 years ago the dot-com driven stock market implosion rocked financial markets and investors.
For those too young to remember, the late 90s was the dawn of the internet age.
And by the turn of the century, investors had morphed into rabid speculators … pouring billions of dollars into tech companies … even though the numbers didn't make sense.
They were betting the stock price would go up in spite of little or no cash flow.
If you're a young investor, you'd be wise to study some economic history and talk with older, more experienced investors.
Simon's a relatively young guy (in his 30s), but wise far beyond his years because he's an avid student of history.  Whether you're young or old, it's smart to study history.
Mark Twain famously said, "History doesn't repeat itself, but it often rhymes."
So Simon's comments triggered a quick check of housing headlines, and this came up:
Existing-home sales hit a 10-year high in March as homes fly off the market
Hmmmm… that's interesting.
Channeling Simon Black, we asked, "Anyone remember what happened 10 years ago?"
Of course, 10 years ago was 2007.  And you probably know what happened to the housing market in 2008.
Now just because two things happened in succession doesn't necessarily mean one caused the other … or even was a symptom of a cause.  But it COULD be.
As the old adage goes, "Where there's smoke, there's usually fire."
When the possibility of disaster exists, it's wise to have a plan.
When we get aboard the cruise ship for the Investor Summit at Sea™ each year, the FIRST thing we do is a mandatory "boat drill."
We're told where to find our life-jackets, how to put them on, and which "muster station" to go to so we can get into our assigned life-boat.
It's no fun … not for us, not for the crew, and not for the cruise line.
They'd much rather tell us how to find the casino, shopping, and premium restaurants.  After all, that's where all the fun and profit are.
The LAST thing they want to do is point out the possibility the ship could SINK.  That's a depressing way to kick off a fun week on a cruise ship.
But responsible people prepare for the possibility of problems.  And when signs of trouble start to appear, denial, obfuscation, and normalcy bias are ill-advised.
The Titanic sunk precisely because no one thought it could.
When it comes to housing, most industry economists are more like industry cheerleaders.
It's usually easy to confirm sunshine as far as the eye can see … if that's what you WANT to see … because you can always find "an expert" to affirm your pre-existing bias.
So when we invited Fannie Mae economist Doug Duncan to speak at our recent Summit at Sea, we were ready for some lively debate between him and our pal Peter Schiff.
But what happened surprised us.
Doug Duncan, Fannie Mae economist, put up all kinds of charts and graphs, and gave a very entertaining yet sobering presentation.
Doug essentially said the weakest economic "recovery" in history is on the verge of becoming the LONGEST recovery in history … and the probability of an imminent recession is high.
Hardly happy hype from a government real estate economist.
This REALLY shocked Peter.  In fact, he mentioned it at the top of the first podcast he did after returning from the Summit.
Peter's been accused of being a chicken-little perma-bear, always seeing what's wrong and warning of impending doom.  And he's used to arguing with people like Doug, who try to put a happy face on bad data.
Of course, when you get to know Peter (who accurately predicted the 2008 financial crisis both in his 2006 book Crash Proof and in heated debates on national television), you'll find he actually sees a lot of opportunity in the world.
The same is true for Robert Kiyosaki, who ALSO accurately warned of the 2008 collapse.  You can see the video of one of his national news media appearances here.
So it's not about the data being bad or the future being gloomy.  "Bad" and "gloomy" are our reactions to the data.
The data is what the data is.
The last time Schwab opened this many new accounts, it preceded the 2000 stock market collapse.
The last time housing sales were this strong, it preceded the 2008 housing market collapse.
Oh, and by the way, the Fed was raising rates heading into 2008 telling everyone the economy was strong.
The question is … how are YOU going to react?
Do YOU know where your life vest is?  Do you know how to put it on?  Do you know where your muster station and lifeboat are?
Those who are ready, are actually EXCITED about the possibility of a downturn.
Downturns flush the dumb money, bring prices back to bargain levels, and allow those who prepared to collect quality assets at fire sale prices.
The key is to be prepared.
Preparation means different things to different people.  There's no magic formula.
Donald Trump told us, "Always have some cash."
Summit at Sea™ faculty member Chris Martenson says, "Build social capital."  That is, a network of friends you trust and can do business with.
Simon Black says, "Plant multiple flags."  He thinks it's smart to diversify where you live, work, bank, and invest.
We think it's smart to listen to wise people, talk with qualified advisors, discuss with other active investors, and set aside time to focus on learning and planning.
We're not suggesting investors should sit out.  You can't make any money on properties you don't own.
Just be smart about the markets, teams, and financing structures you use.  Favor investments which you can stay in through a rough patch.
If the market stays strong, you're not really worse off.  And if the bottom falls out, you can ride it out.
Either way, you win.
Until next time … good investing!
---
More From The Real Estate Guys™…
The Real Estate Guys™ radio show and podcast provides real estate investing news, education, training and resources to help real estate investors succeed.

Contributed by John Burns
10% of Housing Demand
Builders and developers will now start building more detached homes for rent. For years, home builders have ignored 10% of housing demand, allowing resale homes to fill the demand. As shown below, 12.7 million of today's 120 million households rent a detached home.
29% of Rental Demand
44.3 million US rental households occupy:
15.5 million individually owned rentals

12.7 million detached homes (29%)
2.8 million condominiums and townhomes
26.8 million apartment buildings

13.2 million units in small apartment buildings (less than 10 units)
13.6 million units in larger apartment buildings (10+ units)
2.0 million mobile homes, boats, etc.
Historically a Mom and Pop Business
The 12.7 million detached home renters have largely been ignored by builders and developers for years as both supply and demand steadily grew over many decades. The vast majority of the growth of individually owned rental homes has historically come from households who lived in the home before relocating and decided to continue owning and renting the home rather than selling it. Approximately 54% of the landlords of single-family rental homes own only one home, per RentRange.
Detached Rentals in Masterplans
We have noted that even actively selling masterplans, despite not building single-family homes for rent, have a significant number of single-family renters. Just go into Zillow and look for yourself. The proactive developers are now looking to develop these neighborhoods and homes themselves, rather than letting others meet the demand.
Our research, which we confirmed with the CEOs of several of the institutional investors, shows that these renters live in detached homes primarily because that is the preferred lifestyle. Most of them did not even consider renting an apartment. They prefer to live in a detached home and are renting either because of:
Necessity. They do not have the ability to qualify for a mortgage.
Flexibility. They choose to rent to maintain the flexibility to move.
Choice. They would rather spend what they earn today than save for a down payment.
Thus, single-family rental home competes more with the detached resale and new home market than with apartments.
Clearly, there is a subset of renters who will pay a premium to rent new, as evidenced by the 200K+ apartment units that are built and leased every year. If it works for apartment developers, why has there not been much attempt to build single-family homes for rent? Those days are now ending.
Seizing the Opportunity
Here come the home builders, seizing the opportunity to build single-family detached homes to be sold to professional investors or to manage themselves. Consider the following:
Starwood Waypoint, an owner of 16,000+/- rental homes, has worked with 12 builders to buy homes from them. While they have often bought the slowest selling floor plan or the last few homes in a community, they are now actively pursuing new subdivisions in areas where they currently operate. Their CEO recently told me that their business has shifted dramatically in the last few years, with only 25%+/- of their tenants now having gone through foreclosure, versus 50%+ a few years ago.
The CEO of American Residential Properties shared at our recent client conference that their tenant profile has shifted as well, with new leases typically to young families with more than enough income to buy but who are choosing to rent primarily to have the flexibility to move.
Masterplan developers have taken notice. Bob Sharpe, the owner of Rancho Sahuarita in Tucson, surveyed his 5,500 home community and found that renters occupy 22% of the individually-owned homes. With 4,000 homes left to sell, why not build and rent homes to this group, many of whom will buy homes in the future?
Lennar has been a pioneer in detached subdivisions for rent with their Frontera community in a suburb of Reno Nevada. Rents for 1,210- to 2,182-square-foot homes range from $1499 to $1999 per month, or $0.92 to $1.20 per square foot, per apartmentguide.com. While Lennar also runs an apartment company, they acknowledged that the management complexities are very different. Lennar's CEO recently noted that "it's a pretty exciting opportunity for our company…and we're probably going to launch another one or two as part of our evaluation as we go forward."
Drop the Stigma
There remains a stigma that renters are not as good for the neighborhood as owners. From personal experience in my own neighborhood, as well as Census data, I can testify that they certainly move more often—and that they have always been great neighbors and their homes have been very well maintained.
Conclusion
Last year, approximately 25,000 detached homes were built for rent. We believe that number will increase significantly over the next several years. We expect detached homes for rent to become an important segmentation opportunity for the top masterplans in the country, who will no longer ignore 10% of housing demand
---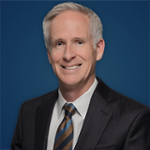 John Burns is the CEO of John Burns Consulting. John Burns Real Estate Consulting, LLC provides independent research and consulting services related to the US housing industry.  Click here to learn more.
In a recent article published by CNBC, famed economist Robert Shiller (yes, that Robert Shiller of the oft-referenced Case-Shiller index) is quoted as saying he thinks stocks are a better investment than real estate over a lifetime.
REALLY???
That's like kicking a sleeping dog.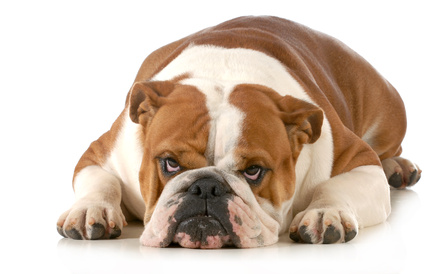 So we got up off the couch and decided to do a show on this topic.
Some might say we're shills for real estate…but we'll find out who's a bigger shiller here.
In the broadcast doghouse for this episode of The Real Estate Guys™ radio show:
Your big dog host, Robert Helms
His little dog co-host, Russell Gray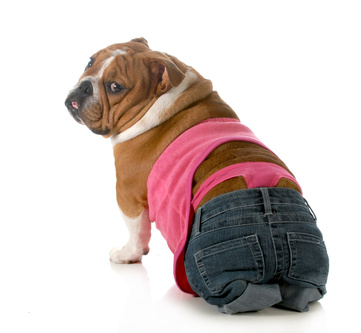 So we're hanging out in our broadcast briefs perusing the news for interesting subject matter…and we see an article by CNBC headlined, "Where to put your cash? A house or a stock?"
Hmmm…that sounds interesting…
The article opens up saying that even though the stock market is at record highs, the government is pushing home ownership to build wealth…and using easy credit to help all those poor, unqualified borrowers.
The author immediately questions the premise by reminding readers of the "catastrophic housing crash of the last decade"…while completely failing to mention the accompanying catastrophic crash of the stock market…but more on that in a moment…
Then the author invokes Nobel Prize-winning economist Robert Shiller who is quoted as saying, "It would be perhaps smarter, if wealth accumulation is your goal, to rent and put money in the stock market, which has historically show much higher returns than the housing market."
Seriously? Okay, now our hackles are up…
So we keep reading…and discover those comments were made at a Standard & Poor's conference.  Last time we looked, S&P is mostly about stocks and Wall Street.
Of course, we do a little speaking from time to time, so we know when you're in someone else's house, it's smart to say nice things. We don't begrudge Mr. Shiller for playing to his audience.
Side note: a few days later, CNBC put out a video where Shiller says, "Go back to buying houses."  Wow, that was fast. But we know the stock market moves quickly. 😉
Back to our current article…
So the CNBC author says, "Shiller notes that the comparison between stock returns and home value returns is rough, given that stocks pay cash dividends and housing pays 'in kind', in the form of housing services; that is, you get to live in the house."
That VERY important point is quickly set aside in the next paragraph, which compares ONLY the capital gains of the broad stock market since 1890…yes EIGHTEEN NINETY…and Shiller's own secret recipe (that's how you win a Nobel Prize) of the "real" U.S. home price index.
There's SO much here…we're starting to pant.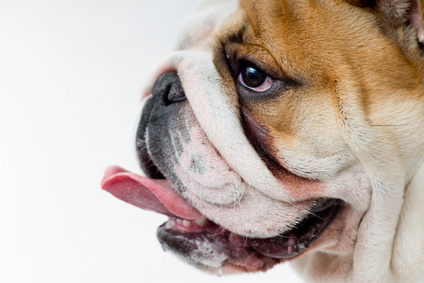 The bottom line says Shiller according to the CNBC article…is that the net real capital gains (presumably after being adjusted for inflation) are "smaller than one might expect" (we get that a lot…)
Really? How small?
The article quotes Shiller as saying for stocks it's about 2.03 percent per year. And houses…only a paltry 33 basis points (about 1/3 of 1%).
Confused? If buying stocks and real estate sucks so badly, why would ANYONE do it?
The perhaps obvious answer is that NOT doing it sucks WORSE.
Think about it. The dollar has lost about 98% of it's value since the Fed was created in 1913. If you simply stacked up paper dollars, you'd be at a negative 98%. So plus 2%…or even plus 1/3% sounds pretty good by comparison.
So now that we know investing…even spending… is better than cash under the mattress, we're back to comparing stocks and real estate.
The CNBC article points out that "A house can offer greater returns if the owner chooses to rent it out and not to live in it." Duh. Welcome to our world.
This highlights a bigger point, which is that when you're reading a mainstream financial media article on real estate, they almost always are talking about the house you live in.
To the CNBC author's credit, she mentions that "Shiller adds homes should not be seen as an investment vehicle, like a stock, but as a consumption good, like a car."
We agree. But, isn't the entire premise of the article a comparison of the investing in stocks versus real estate? You might want to lead with that next time…
Still, this is a VERY USEFUL exercise for anyone enticed by this record high stock market...and every real estate investor being chastised by their stock investing friends. And ESPECIALLY useful for any real estate entrepreneur who's out raising money to syndicate real estate deals.
After all, we're all hearing about how great the stock market is doing. In fact, here's an amazing chart from the CNBC article: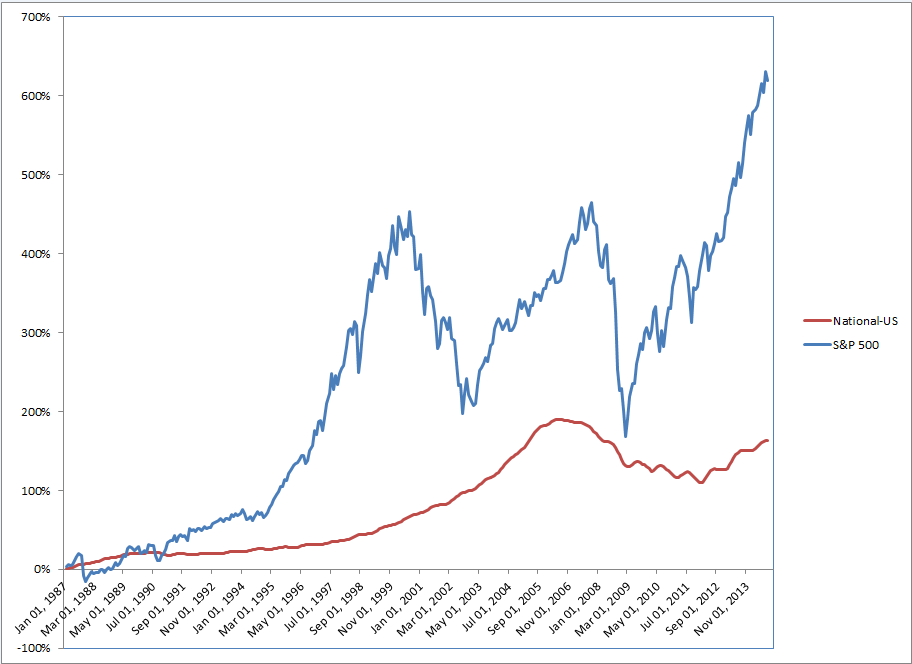 This shows how the stock market (blue) is crushing housing (red).
Aren't you impressed?
Do you see the real estate bubble of 2003-2007 and the "catastrophic crash" in 2008? (Pay no attention to those GIGANTIC blue line ups and downs…but since you are…what does the pattern say might be next for stocks???)
The CNBC article concludes with this:
"The happy compromise [between taking the risk of leaving equity in a house whose value might drop and putting the equity to "better" use by investing in the stock market]…would be to keep less equity in your home though a long-term, low-down payment mortgage; or…through an interest only loan, and keep more cash at the ready for investing in the stock market. It's a riskier choice, given the current volatility in home prices, but it may be the best way to build wealth."
So NOW we're on the floor laughing out loud…
Open your eyes. You can now look at the blue line in the chart.
Who's calling who volatile???
First, before we go ballistic…we must say we LOVE the idea of getting idle equity out of a property to shelter it from that ever-fickle Mr. Market.
And because mortgage interest rates are SO low…you don't have to be Warren Buffet to out-earn the cost of borrowing…especially when you consider that the interest is tax-deductible.
But stocks? We don't think so. That chart makes us dizzy…
So we need to do some math. We figure if you've read this far, you must be a SERIOUS reader, so you can probably handle it.
We'll only do enough to help you understand why there's NO CONTEST when it comes to risk-adjusted returns in real estate versus the stock market.
Ready?  Take a cleansing breath…and…here we go…
First, let's just say that Shiller is right and the real average annual value increase (capital gain) on housing is 33 basis points per year. We could argue, but he's a Noble Prize winner. We're a couple of schmoes with microphones.
What his comments and the CNBC article don't take into consideration is financing…or better stated…leverage.
So if you were to put 20% down, you'd control five 20% parts of an asset (the property) which is 100% of it. That is, your "capital stack" is 20% cash from you (down payment) and 80% cash from the bank (the loan).
But YOU get 100% of the 33 basis points appreciation. At 5:1 leverage (you have only 20% cash in), YOUR appreciation rate on your cash is 5 x .33 or 1.65%. Nothing to run naked through the streets bragging about, but 5 times better than 33 basis points and a WHOLE lot closer to the 2.03% that Shiller says is the stock market's history.
Now let's stop right there.
Go back and look at the roller coaster blue line in the chart. Do you notice that the last low was lower than the prior low? Do you see that the high before this one, was higher than the high before that one? Any guesses on where the next low might be?
Now look at the red line. Looks like a smoother ride.
Would you be willing to give up 38 basis points (that's the difference between 2.03% and 1.65%) to avoid having your stomach come out your ears?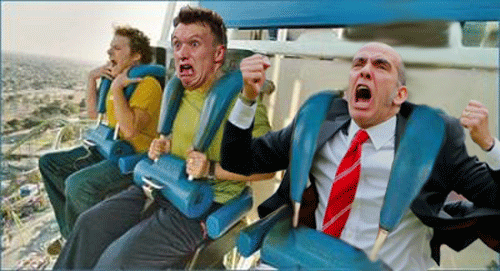 But we're not done…
Remember that 80% loan? Well, this is a RENTAL property.
That means you have tenants who are paying enough every month to cover ALL the expenses, including the mortgage (and professional property management…because who wants to manage a property?), and a little bit more. If that's not the case, then you shouldn't own the property.
Assuming your loan rate is 5% fully amortized for 30 years, the very first loan payment includes a pay down of principal (that increases your net worth on your balance sheet because it reduces your liability…we call it amortized equity) is $96.12 and it goes UP each month from there.
So month 1 is the LOWEST profit rate of the entire 30 years. Make sense?
Math time!
$96.12 x 12 = $1153.44 minimum annual equity build up from amortization
$1153 on a $20,000 cash invested (remember, you only put 20% down) is a growth rate of 5.76% annualized. Add that to your 1.65% of new equity (previous calculation) and you're up to 7.41%.
See? It's starting to look better. And it smokes the actual return of the stock market (according to Shiller) and still doesn't take into account tax breaks or positive cash flow from rents.
So just for fun…can you think of anything you'd rather be doing right now???…let's add in some net operating income.
Suppose this rental property only provided a modest positive cash flow of about $70 a month net spendable after ALL expenses…including maintenance, turnover, vacancy and set-asides…plus property taxes, insurance, property management, etc.
Is that reasonable?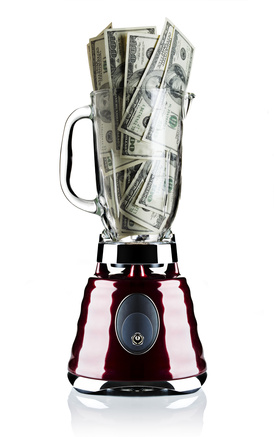 We think so…and here's the math (don't worry, it's simple!)…
If this $100,000 property is renting for $1000 a month (our 1% rule…and there's lots of those out there right now) and you budget 50% for all non-mortgage expenses and set-asides, you have $500 a month left for debt-service.
An $80,000 loan at 5% fully-amortized over 30 years gives you a payment of $430.
$1000 rental income less $500 for expenses = $500… less $430 for mortgage = $70.
See?
But $70 x 12 = $840
And $840 return on $20,000 down payment is a 4.7% cash on cash.
So when you put it all in your financial blender and hit puree…your 4.7% cash on cash together with your 5.76% amortized equity and your 1.65% from Shiller's 33 basis points at 5:1 leverage, you have a total return of 8.11 %.   That sounds a LOT better than 2.03%.
Wow. Now we need a nap.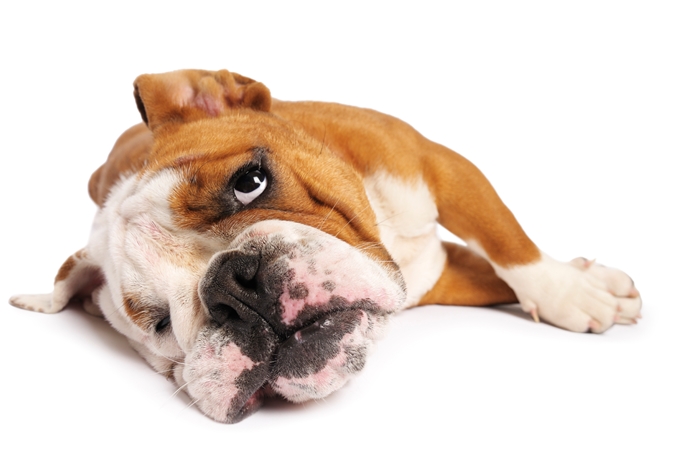 But take a listen as we take on the challenge of stocks versus real estate. We debate. You decide. Then we can all go have a pint.
Listen Now:
The Real Estate Guys™ radio show and podcast provides real estate investing news, education, training and resources that help real estate investors succeed.
U.S. home ownership is around a 19 year low…banks are lowering their standards for jumbo loans…millennials aren't buying houses…and the middle class is moving inland to more affordable markets.
Other than that, there's not a lot going on. 😉
But what do all these headlines mean to everyday real estate investors?
Behind the shiny silver microphones to explore the Clues in the News:
Your clued in host, Robert Helms
His clueless co-host, Russell Gray
We like to watch the news.  Each headline is like a piece of a jigsaw puzzle.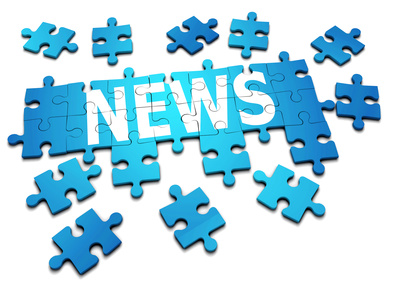 Viewed separately, it's hard to see the big picture.  But when you look at a series of headlines, they start to tell a story.
So when we're not sitting in the studio or gallivanting around the world seeking out interesting guests and real estate markets, we bury our noses in the news.
For this episode, there were a few headlines that popped out.
First, Reuters reports that Wells Fargo is loosening their lending standards.  But this time, it isn't for the lowly sub-prime borrower…it's JUMBO loans.
So it's no surprise that Bloomberg reports million dollar home loans have surged to new records.
Why?
Well, partly because, as CNBC reports, millennials aren't buying homes.
We also see that banks are showing interest in cash out refinances and home equity loans.
So on the one hand, this is all very exciting.  We're having flashbacks to 2003.
Yes, we know it all ended badly.  But everyone made a ton of money until the music stopped.
Maybe it's possible to take all the lessons from the last crash, and use them to prepare better for the next one?
We think so.  But, as we've been discussing in our weekly newsletter, this isn't your parent's real estate market…which is both good and bad.
Of course, bad can be good too.
What's good is that interest rates remain low and lenders are opening up to allow more people to qualify.  They're also creating loan programs which permit the repositioning of equity.
What's bad is that first time home buyers aren't pushing up the demand. In fact, a lot of the price appreciation is the result of hot money looking to real estate for yields.  This includes both foreigners and hedge funds.
Of course, because hedge funds and foreigners don't use loans, prices are up, but lending is down.
That's bad for lenders, but good for borrowers…because as lenders try to create business, they lower their standards and their interest rates.
Meanwhile, every day real estate investors aren't competing heavily with home buyers…at least not yet.  And that's good.
In fact, home ownership is at a 19 year low.  The inverse of that is there are more people renting.  Great!
It also means that without home buyers to bid up prices, even though prices are up in many markets, they are still at or below replacement costs.
In short, houses and the mortgages to buy them remain on sale!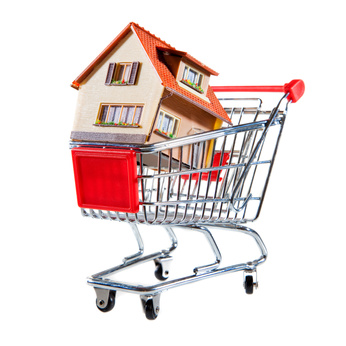 How long will this window last?  We don't know.
But when you can buy a real asset for less than it's replacement cost, and lock in low cost financing for the long term, it seems like you'd want to get all you can.
Of course, as we always say, market and team selection are important factors.  And being sure to structure your deals so you can weather the next financial crisis….whatever that looks like, and whenever it comes.
For those with money in the bank, the latest inflation numbers should be giving you fits compared with real estate.  Sure, there's no guarantees with real estate.  But it seems like the only thing a bank account can guarantee is the long term loss of purchasing power.  The need to hedge inflation seems obvious.
With savers are being crushed by Fed policy, no wonder everyone has piled into the stock market.  If you recall, this is exactly what happened last time.
Do you remember what came after the last stock market bubble?
Yep.  It was the real estate bubble.  But if you structure your deals right, even if there is a bubble, as long as you have the cash flow to service your low fixed rate loan, you have a fighting chance.  We know many investors who rode out the last crash…and we took notes.
So it seems to us that properly structured income producing real estate could be one of the hottest investment opportunities right now.
We'll keep watching the news to see if the forecast is changing…so listen in for each edition of Clues in the News!
Listen Now:
Want more? Sign up for The Real Estate Guys™ free newsletter!
Don't miss an episode of The Real Estate Guys™ radio show!  Subscribe to the free podcast!
Stay connected with The Real Estate Guys™ on Facebook!
The Real Estate Guys™ radio show and podcast provides real estate investing news, education, training and resources that help real estate investors succeed.
Bad news for housing can be great news for investors.  But it means seeing a bigger picture and exploring the dichotomy of mainstream news and main street reality.  Alas, we thinketh such contemplations requireth aid.  But fear not!
Behind the microphones to help you sorteth it all out:
The Bard of broadcasting , host Robert Helms
Your Puck of pontifications,  co-host, Russell Gray
The Godfather of Real Estate, Bob Helms
Special Guests, former Chief Economist for the New York Stock Exchange and current Economics Editor for Barron's Magazine, Gene Epstein
Special Guest, Director of  Economic Research for the Reason Foundation, Anthony Randazzo
We shall abandoneth the allusions of 16th century English soest thou may understandeth better that of which we are attempting to speaketh…
Long time listeners know that for each of the last three summers, we've headed to Las Vegas to attend Freedom Fest.  We always pack our mobile microphones grab interviews with some of the very interesting people we meet.  This year is no exception.
In this episode, we start out the conversation talking with Gene Epstein.  Gene is the former chief economist for the New York Stock Exchange and is currently the economics editor for Barron's magazine.
Now, like most folks on Wall Street, Gene is a paper asset guy – stocks, bonds, mutual funds, REITS, etc.  And when Wall Street guys talk real estate, they don't mean rental properties owned by individual investors.  That idea doesn't compute for them.  But that doesn't mean we can't learn from them.  We just need to remember where they're coming from.
What's great about talking to guys like Gene is that it helps us see the bigger economic picture so we can put our mom and pop real estate investing into a broader context.  We've said it before and we'll say it again:  what happens on Wall Street affects Main Street.  So main street real estate investors should be paying attention to macro-economic trends just like any other type of investor.  We do these interviews to help you do just that.
Gene starts the show off on a high note (not really), pointing out the US still has doggedly high unemployment and anemic GDP growth that is just "crawling along" at about 2% a year. Since GDP is measured in dollars and the Fed has been pushing the dollar down, you could probably argue that the economy is not growing at all.
Side note: We think GDP should be measure in terms of actual products produced.  After all, if you're cranking out 1 million widgets a year at $10 each, your productivity is 1 million widgets.  Measured in dollars, it's $10 million a year.  But what happens when inflation (a falling dollar) causes the same widget to sell for $12.00 each?  Now, measured in dollars, you're productivity is $12 million a year.  Wow!  Your GPD "grew" 20%!  But did you really grow?
No.  You're still only cranking out 1 million widgets a year.  So real productivity is flat. This means you don't need any more space or people (get the real estate connection?).  The point is that the way we report GDP can be very deceptive and it's easy to think an economy is growing, when it really isn't.
Back to Gene…
He says the US economy is "not in a good place".  But (and it's a nice one), he doesn't see a fiscal cliff or some similar financial apocalypse looming.   Whew.  We'll cancel our advance tickets for the flight to Mars.
Gene says that we're not seeing serious price inflation even though we should because "the Fed is printing money like there's no tomorrow".  Why don't we see price inflation (yet)?  Because the labor market is weak and oil prices have dropped.
Hmmm….what does that really mean?
If the money supply is expanding (which is what happens when the Fed "prints", a.k.a. quantitative easing), then absent an increase in productivity (making more stuff) prices should rise, right?  More dollars chasing the same goods equals rising prices…UNLESS some other component of cost goes down to offset the inflation (say…labor and energy).
Here's the dirty little secret:  another way to increase productivity is to reduce labor costs.  That is, companies can be more productive by making more stuff with the same people, OR they can be more productive by making the SAME amount of stuff with LESS people (or at least less expensive people).
Of course, businesses would like to sell more, but the market decides that.  And if the market's weak (it is right now), then businesses have to look for things they have more control over – like labor costs.
But what does that have to do with main street real estate investing?
Well, if business are going to continue to be squeezed by inflation, they might be forced to lay people off and/or move to cheaper locations inside or outside the United States.  If you're a real estate investor, it's bad when your tenants get laid off, can't find a job, or the companies that employ your tenants (or rent your commercial building) decide to move away.  So yes, real estate investors should care a lot about these macro factors which are affecting businesses.
But an astute investor knows there's a bright side.  After all, one town's loss is another town's gain.  That is, those companies and their jobs are going somewhere.   Your mission, if you choose to accept it, is to figure out where they're going and to go there.
The first day of the due diligence seminar we just wrapped up was about  understanding the economic, geographic and demographic factors that affect the movement of people and money in and out of markets.  It's something we talk about quite a bit during our real estate market field trips.
Meanwhile, Gene echoed something that 2013 Summit at Sea™ faculty member Peter Schiff has been telling us:  One of the unpleasant medicines necessary to heal the ailing economy is higher interest rates.
Actually, Gene didn't say that directly.  But he meant it.  Because what he did say is that the U.S. needs to implement similar policies to those used in the early 80's.  Since we're old enough to remember the early 80's, we know that interest rates were high.
It sounds counter-intuitive. After all, lower interest rates makes it easier to borrow.  Isn't that good?  Maybe.
But lower interest rates punishes savers, especially when you combine it with a falling dollar (inflation).  After all, who want to save when the dollars are going down in value and the paltry interest earned isn't even keeping up with inflation.  This is why Robert Kiyosaki says savers are losers.
But (obviously), if interest rates were to go up, it would create a host of ramifications too big to describe here. For anyone managing  big portfolio of debt (which describes most active real estate investors), then Fed policy is something to be watched VERY closely.  You can bet the lenders are paying attention.
As if all this wasn't enough, when we're done chatting with Gene Epstein, we get Anthony Randazzo on the microphone in this his second appearance on The Real Estate Guys™ radio show.
Anthony is the director of economic research for Reason foundation and he specializes in housing finance and macroeconomic policy.  Hey!  We were just talking about that.  Good timing.
Anthony is pretty analytical.  He spends his time researching statistics, analyzing data, drawing conclusions and making policy recommendations.  Then when we talk to him, he gives us the Cliff Notes version. It's like being buddies with the smartest kids in the class.
Anthony points out that housing is (and almost always has been) flat when adjusted for inflation.  That means that houses, like other "hard assets" generally retain their relative value over the long term as the dollar loses its value.
Think about that one.
Today, it takes more dollars to buy a house and car than it did 30 years ago.  But it doesn't take more house to buy the same amount of cars.
Huh?
Let's say you could buy 10 brand new cars for the price of one new house.  In 1970, that might be ten $4,000 cars to buy one $40,000 house.
But in 2010, it might be ten $40,000 cars to buy one $400,000 house.  Or vice versa.
The point is that relative to each other, the cars and houses retained their value.  It didn't take more cars to buy a house.  The ratio stayed the same.  But it took a WHOLE lot more dollars to buy the car or the house.  Why?  The value of the dollar dropped.
Now, back to real estate.
Obviously, real wealth is built accumulating things of real value.  Even better when that thing of real value generates monthly cash flow. And even better, when there are tax breaks.  And even more better (we know, that's terrible grammar), when you can buy it using borrowed money. And even extra more better (yes, it's getting bad), when interest rates and purchase prices are low and income (rents) are up.
Yes, that time is now.
So, our two guests both agree that housing will be "bad" for the next few years.  We hope they're right.  That means the sale will continue and bargain shoppers will be stocking up.
Now you know why we like to talk to all these economist types.  They cheer us up!
Listen Now:
Want more? Sign up for The Real Estate Guys™ free newsletter
Don't miss an episode of The Real Estate Guys™ radio show! Subscribe to the free podcast!
Stay connected with The Real Estate Guys™ on Facebook!
The Real Estate Guys™ radio show and podcast provides real estate investing news, education, training and resources that help real estate investors succeed. Visit our Feedback page and tell us what you think!