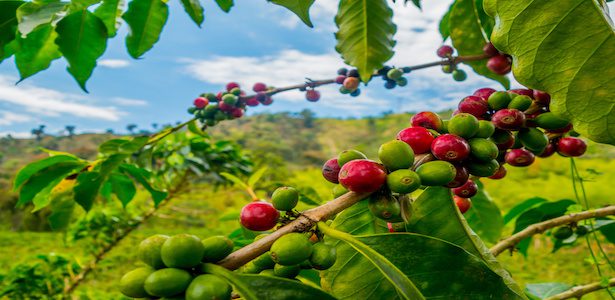 Start your day with a cup of jo today? Yeah, we thought so.
We're java-jazzed to share our latest interview with you. We spoke with David Sewell of International Coffee Farms about a unique real estate investment opportunity.
David and his team make it possible for anyone to become an agriculture investor. They produce specialty coffee beans in Panama, yielding both reliable crops and profits for savvy investors.
Yes, investing in offshore coffee farms is a way to perk up your portfolio and caffeinate your cashflow.
Tune into our latest java-driven edition of The Real Estate Guys™ radio show with personalities:
Your green-thumb host, Robert Helms
His greenie co-host, Russell Gray
International Coffee Farms Founder, David Sewell
---
Listen
---
Subscribe
Broadcasting since 1997 with over 300 episodes on iTunes!
Review
When you give us a positive review on iTunes you help us continue to bring you high caliber guests and attract new listeners. It's easy and takes just a minute! (Don't know how? Follow these instructions.)  Thanks!
---
Why invest in coffee farms?
One way to diversify your portfolio and is investing in harvest-producing land, like coffee farms.
Think about it.
When you own the LAND the coffee beans grow on, the tenants are your trees (in a manner of speaking) and the coffee farmers are your property managers.  So the coffee farmers deal with the trees.
Wouldn't you like to invest in something many people consume every day?
Millions of people DRINK coffee every day, which means they BUY coffee regularly.
Coffee is an interesting commodity because people are only drinking MORE of it over time. It's a booming industry.
What sets International Coffee Farms apart?
"God provides the coffee cherry. The cherry turns red on its own. It's what you do with it from there," said David.
David and his team at International Coffee Farms have developed a premium process for their specialty coffee. This includes everything from how it's picked, harvested, and profiled. "The process is key," said David, "and all our cherries are picked one by one and the trees managed individually."
International Coffee Farms buys underperforming, commercial coffee farms. In the company's first year and a half of operations they have acquired six coffee farms in Panama, totaling 34 hectares (85 acres) with plans to acquire another 50 hectares in 2016.
"We turn them around into specialty coffee farms in three years," said David. "It's takes a bit of art with the people, science with the agriculture, and capital to make it work."
Also, David treats his workers well, paying them more than other farmers, and offering them bonuses.
"We take a 20% slice of the revenue and use it for our workers," said David. "It's not purely altruistic, although it does do good. We do it for efficiency and because happy farmers equal happy coffee."
International Coffee Farms invests that money in running water, showers, better working cloths, and overall better conditions, enhancing the quality of life for the coffee farmers.
Why Panama?
Panama is a well-proven, traditional source of high-quality coffee at high altitudes. In fact, many coffee buyers come to Panama to bid on the most premium types, which can go for $15-$35 a pound.
Panama is known for having a climate perfect for coffee farming, with no temperatures or hurricanes.
Also, Panama residents include many, many coffee farming harvesters who've been harvesting coffee all their lives – they are the world's experts with coffee trees.
Turn-key ownership for investors
"We take a coffee farm, make it more efficient, and create an opportunity for investors," said David.
We've been encouraging investments in real assets for a long time. Those interested in creating a future with asset protection should at least consider it.
The nice thing about owning a piece of producing land with a turn-key provider is YOU don't have to manage it, pick it, or learn the secrets.
You get to sit back and rely on the company's expertise to harvest it.
They subdivide into half-acre parcels for those who want to own a producing well-managed coffee farm.
Where you own your acre of the farm is irrelevant. All the income and expenses are divided among the number of owners.
Invest off-shore, reap the rewards
The minute you get a piece of land in another country, you are an international investor.
International Coffee Farms has a low entry point for investors: It's an $18,000 investment for a half-acre, and over a 20-year period the average annual ROI is 12.5%.
Protecting your assets through diversification and off-shore investments is state of mind. It can feel scary, until you educate yourself, set the goal, and give it a try!
Then again, it's everything like that?
Investing in these coffee farms allows you a chance to cross those mental hurdles, and you'll have a legacy investment you can own forever and leave to your family.
If you're interested in investing in this incredible opportunity, reach out to us at coffee (at) realestateguysradio (dot com). 
---
More From The Real Estate Guys™…
The Real Estate Guys™ radio show and podcast provides real estate investing news, education, training and resources to help real estate investors succeed.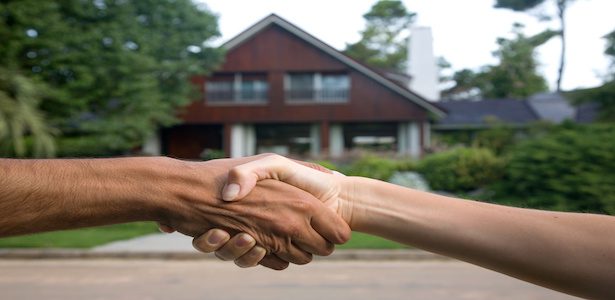 Flipping properties is a fantastic way to make money quickly. But if you're not careful, it can also be a way to lose a lot of money.
We have both done property flips and walked away with more cash in our pockets. In our latest episode, we share the inside scoop on what you need to know to be successful with flipping properties.
This includes different ways to make money in a flipping market, what you MUST avoid, and where to find money. Tune in to our studio for this flip-tastic edition of The Real Estate Guys™ radio show with:
Your flip-it-good host, Robert Helms
His flippin'-out co-host, Russell Gray
---
Listen
---
Subscribe
Broadcasting since 1997 with over 300 episodes on iTunes!
Review
When you give us a positive review on iTunes you help us continue to bring you high caliber guests and attract new listeners. It's easy and takes just a minute! (Don't know how? Follow these instructions.)  Thanks!
---
Will flip for a profit
Some people think The Real Estate Guys™ are not fans of flipping. However, we see a lot of value in it! Our take on property flipping is that it's a great way to make money, but it's not necessarily real estate investing.
For us, "investing" means putting in capital now (whether that's cash, time, expertise, etc.) to acquire streams of passive income. We're talking the kind of cash flow you can live on. Overall, The Real Estate Guys™ teaches you to set up investment strategies that look like this:
Asset > Cash > Asset
We aim to teach you how to build assets that give you cash flow that allows you to invest in more assets.
Flipping is a different animal than long-term investing. Any type of activity where your primary activity is reaping cash, like flipping, looks like this:
Cash > Asset > Cash
With that in mind, there are benefits to making money quickly with flipping properties.
Many ways to make money in real estate flipping
If you're not currently in the financial position to take advantage of an amazing real estate deal, you could be a "bird-dog," meaning you scout out opportunities and pass them to investors.
When you have more time than capital, you can use that to your advantage. There are finder's fees for finding the right deal and knowing the market.
We see bird-dogging as one of the greatest ways to get started in real estate.
The next level is wholesaling.
Real estate wholesaling has a short time frame. That's when you buy a property, don't make any repairs, and market to your own group of potential buyers. You then assign the contract to a buyer, not purchasing it yourself.
Then there's forcing equity, or buying a property and improving it before you flip it. This is a short-term value add, a way to get in and get out quick.
The classic example is a "fixer-upper." In lots of places right now that works well, as you'll see on HGTV. However, you've got to be careful when you're going into a market if it's not vibrant.
We encourage you to add value. Robert Kiyosaki slams people who buy a property and sit on it, hoping the market will rise. "Hope" isn't a strategy.
Real-life example with Russ' first house
Years ago, Russ bought an old home. It was the ugliest duckling in a decent enough neighborhood.
He planned on a two-month fix time with a $20,000 budget. Six months and $60,000 later the house was almost done!
During that time, Russ took advantage of interacting with the trades guys. He watched, learned, asked questions. He figured he should understand the basics of how a building is put together.
When you have hands-on chances to learn like that, take them! It will serve you in future projects to understand how to speak with plumbers, electricians, painters, carpet installers, etc. The more experience you can get, the better off you'll be.
Flippers MUST pay attention to the numbers
If you're a flipper, you have to make financial decisions based on knowledge.
Remember, as a flipper, you'll get Uncle Sam's attention.
Although investors enjoy long-term capital gains, as a flipper, you'll be paying a large percentage of your capital gains in taxes.
You'll have to do enough volume for flipping to make sense.
From the fact you're reading this, you're likely familiar with popular flipping shows on TV. Like when they add up the numbers at the end?
Sure, they may money. However, on TV they often show the GROSS profit, and there's a BIG difference between the gross and NET profit. You have to consider the sales commissions, taxes, transfer fees, income tax, and all the other variables.
As we like to say, do the math and the math will tell you what to do.
Something else to consider – don't mess THIS up!
You only have one reputation.
If you're tying up a property someone wants to sell, it's always best to operate in good faith.
When you throw a contract down, you better make sure you have some money to put on the line. If you're not careful about the terms of a contract, you may end up on the hook if you don't find anyone.
Say you're looking to syndicate with a group of investors and you're pulling together investors. If you're not ready to act, you need to fully disclose your intentions to the seller. Pretending – and holding up a property without full intentions to buy it – gets you a bad name in real estate. Don't do it!
We repeat: If you find a great deal and THEN run around looking for people, you can get yourself a bad reputation.
If you go out and tie up properties, and don't close, that's that kiss of death in the real estate world.
To be prepared in advance, build a database. Ask your potential investors:
"If I were to find a deal like XYZ, would you take my call if I asked you to invest in it?"
It's better to know NOW than miss out on that incredible deal later.
Where do you get the money to flip properties?
Lenders are concerned with two things: 1) How are you going to pay them back, and 2) what happens if you don't? You always run the risk (as do your investors) that you won't be able to get your profits out of it.
If you have your own cash, that's the easiest.
Then, there's the traditional mortgage through a bank.
If that's not your favorite option, you can put together a simple syndication.
You can put together credit lines. Say you have a 30- or 45-day term credit line at your local home improvement warehouse and can use that time to make fixes to the property.
There are specialty hard-money lenders who understand the risks. You'll pay more in interest rates, but that's something you'll have to factor in to your overall proforma.
You can also use equity from something you already own. An incredible example is Terry Kerr, president of Mid South Homebuyers, in Memphis. He started out fixing up two or three homes, used the equity in one property to finance the purchase of another. Over time, he's built up a portfolio of hundreds of properties. He does a turn-key investment where he finds a home, fixes it up, gets tenants renting it, then sells it to investors. It's a brilliant business model!
Terry understands a crucial concept in real estate … we make our money when we BUY, not when we sell. You have to know the take-out market.
Those who don't buy right on the front end, pay for it on the back-end.
You read to the end! Hungry for more? (All this flipping talk makes us want some burgers… ) If you're interested in creating a future as a flipper, or as a long-term investor, take a look around. We've got all kinds of resources to help you on your equity journey.  
---
More From The Real Estate Guys™…
The Real Estate Guys™ radio show and podcast provides real estate investing news, education, training and resources to help real estate investors succeed.
There's no such thing as a stupid question.
Well okay, there actually are some pretty stupid questions, but that's why we take questions by email and not call in.  That way we can filter out the bad ones and just bring you the really good ones!  We really aren't qualified to advise you on what color to do dye your hair or what style of nose ring to purchase.  But if you have a real estate related question, we're your Guys!
In the studio to provide powerful pontifications in response to several of the great questions we receive each week:
Your host and hero, Robert Helms
His trusty sidekick, Russell Gray
Wise sage of all things real estate, The Godfather of Real Estate, Bob Helms
For this episode of Ask the Guys we reached into the email grab bag and pulled out some gems:
From a listener in Australia (who understandably thinks we're amazing), who just bought two properties (good job!), and wants to know should he buy more – in his wife's name with "negative gearing".  Hmmmm…. you need to be careful about anything negative when your spouse is involved – and what type of gear you use with your wife…well, that's really none of our business.
For our next question, Simon says he put in a deposit on a pre-construction property, but undisclosed costs have made him nervous.  Now Simon says he wants out of the deal and his deposit back.  But what does the contract say?
From Philadelphia, the city of brotherly love, Kevin and his siblings have inherited dad's duplex and are debating what to do.  One sibling says keep it, the other two want out.  What's a brother to do?
Rasean has aspirations to become a real estate syndicator (what a good idea!) and is trying to track down the bible of syndication, written by our friend Sam Freshman.  Hint: The Real Estate Guys™ have a Recommended Reading bookstore on our website under our RESOURCES tab.
And Martin, who lives in Smallville, wants to know if he should invest in his own backyard or seek super returns in Metropolis.  So we ducked into the nearest phone booth (hard to find these days!) and fired up our x-ray vision to look for the answer.
If YOU have a question for The Real Estate Guys™, just click on Ask the Guys to send us your query.  Then, Walter in the mail room will throw it in the mail bin, where we'll dive in later to pluck questions for some future show.  Maybe we'll pull yours out, so keep those cards and letters coming!
Listen now!
Don't miss a show – subscribe to the free podcast!
Want More?  Sign up for The Real Estate Guys™ free newsletter!
The Real Estate Guys™ Radio Show podcast provides education, information, training and resources to help investors make money with their real estate investments.
When your real estate investments are properly managed, money flows in each month like clock work.  But when the monthly flow is accompanied by pain, it could be a sign of Property Management Stupidity or PMS.
When PMS sets in, it can severely cramp cash flow and may be accompanied by heavy bleeding.  Investors suffering from PMS are often very irritable.  PMS is known to play a role in the break up of marriages and partnerships.  Left unattended, PMS causes balance sheet anemia and can lead to embarrassing stains on a previously lily white credit score.
To help you avoid getting your undies in a bunch when dealing with this sometimes messy and often unspoken topic, The Real Estate Guys™ sit down with a second generation property manager and past President of a local chapter of the National Association of Residential Property Managers.  We discuss the causes and cures of Property Management Stupidity and how to keep your monthly cash flow safe and sanitary.
In studio for today's real estate radio show podcast for this absorbing conversation:
The best darn real estate radio talk show host in the world, period!  Robert Helms
Your sometimes bloated and sensitive co-host, Russell Gray
A man who has avoided PMS throughout seven decades of investing,  The Godfather of Real Estate, Bob Helms
Special expert guest and seasoned property manager,  Jay Hartley
A comfortable monthly flow of cash is the life-blood of financial success for households and businesses.  Cash flow is what a professional investor buys when purchasing either stocks or real estate.  Fundamental price appreciation (not that which is merely caused by inflation) is a reflection of cash flow and the market's willingness to pay for it.
So when it comes to real estate investment, it seems investors would pay close attention to finding the best property management company available.  But sadly, most landlords don't focus on property management until they're in pain and are trying to stop the bleeding.   Then they impatiently hand their new property manager a big mess to clean up.
But there's a better way!
Listen to this podcast and discover:
How to find the best property management company
Stop the bleeding on your rental house and other rental property
Avoid loss to your real estate investment and make money as a property owner and landlord
The Real Estate Guys™ Radio Show podcast provides education, information and training to help investors make money with their real estate investments.
Listen Now
Don't miss a show!  Subscribe to the Free Podcast
Want More?  Sign Up for The Real Estate Guys™ Free Newsletter!