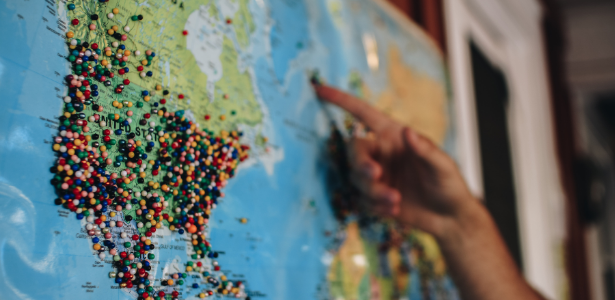 In an age of macro-economic turmoil and stress, the risk of the tide going OUT is far greater than the odds of a rising tide lifting all boats.
So as Warren Buffett famously quipped …
"Only when the tide goes out do you discover who's been swimming naked."
And of course, if that happens to be you … it's often expensive and embarrassing to have your shortcomings exposed.
Anyone paying attention right now expects the tide to go out any time now. In fact, many pundits are shocked the Fed has been able to prop things up this long.
So for strategic real estate investors, market selection matters more now than ever. You can't count on a rising tide in all markets.
People and prosperity will start to flow away from some markets and flood into others. We're already starting to see this polarization.
Get it wrong, and there you are in your financial birthday suit with water around your ankles.
Get it right, and your portfolio of "average" properties has you floating in equity and cash flow amidst a flood of demand with capacity to pay.
Long time followers know when we say "markets" we're referring not just to geographies, but also product niches and demographics.
So it's places, products and people.
And when times get tough … which is what's clearly on the weather report …
… the question is: where will people and businesses go, and what kind of real estate will they need?
If you only invest in your own area, this might seem simple.
After all, you know the lay of the land well. You talk to people. You have your thumb on the pulse of the local market.
But if you don't happen to live in a great investing market … and the local economy or cash flows don't make sense … then you need to look for clues about markets that might make sense.
For example, Visual Capitalist just put out a nifty 3D map they call …
The U.S. Cities With the Highest Economic Output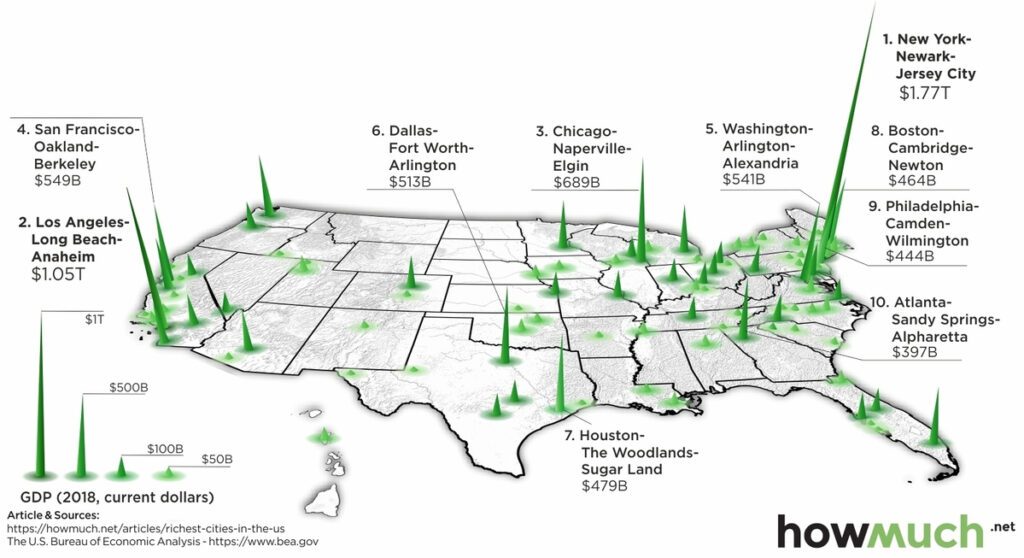 Of course, these aren't really cities … they're metros.
But it's a great top-down start for homing in on a local geography in which to search for teams and opportunities.
However, this is only a start. There are several other factors to consider when delving into markets … but strong economic activity is a biggie.
So before you jump on a plane and tour the nation, dig a little deeper.
If you're a residential rental property investor … single or multi-unit … there are several markets you'd probably eliminate from consideration, simply based on their hostility towards landlords.
Losers in this category would be California, Illinois and New York. In fact, of these ten, probably all but Texas and Georgia would get crossed off our short list.
Of course, while the macro-financial strength of a metro is a solid sea and can float a lot of boats …
… trends in the economy and employment also matter quite a bit too.
Remember … the Titanic was a big, powerful ship. Even after it started leaking it still seemed very robust. Many thought it could leak without sinking.
Of course, those passengers who didn't understand what was happening or didn't take it seriously were slow to make it to the lifeboats.
By the time the slow-movers were looking for safety, the best spots were all taken. It didn't end well for them.
Keep this in mind when deciding how to navigate this current crisis.
Another important thing to remember when shopping for real estate markets, jobs and population matter … a lot.
LinkUp.com puts out a lot of great (and expensive) data … but sometimes you get free samples that are useful.
In this case, they did a study of Changes in New Job Openings for a one-month period and created this very cool state-by-state graphic …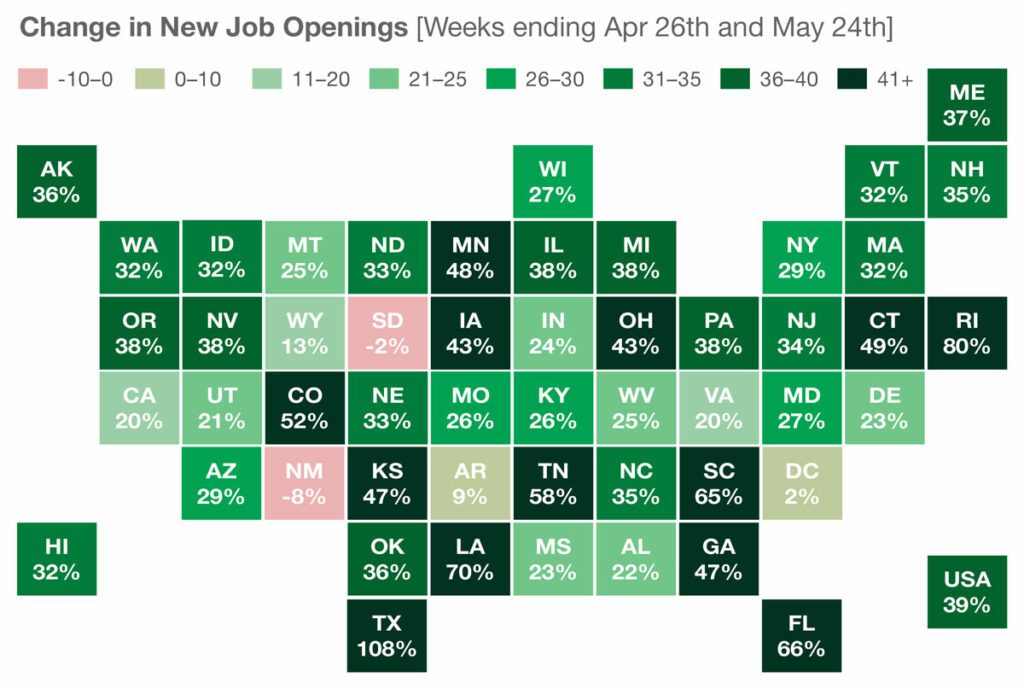 This adds a little color to the analysis … literally. 😉
Our audience knows some of our favorite markets for the last several years are in Florida, Georgia, Tennessee and Texas.
These numbers don't surprise us because these are business-friendly, landlord-friendly, relatively affordable markets.
Of course, this is just a snapshot … but it's another clue about where to search for resilient opportunity.
Another fun resource is Zumper.
They have a semi-interactive tool which visually shows internet search volume for where renters are interested in moving to.
Seems like that would be good to know.
Here's an interesting chart they recently put out …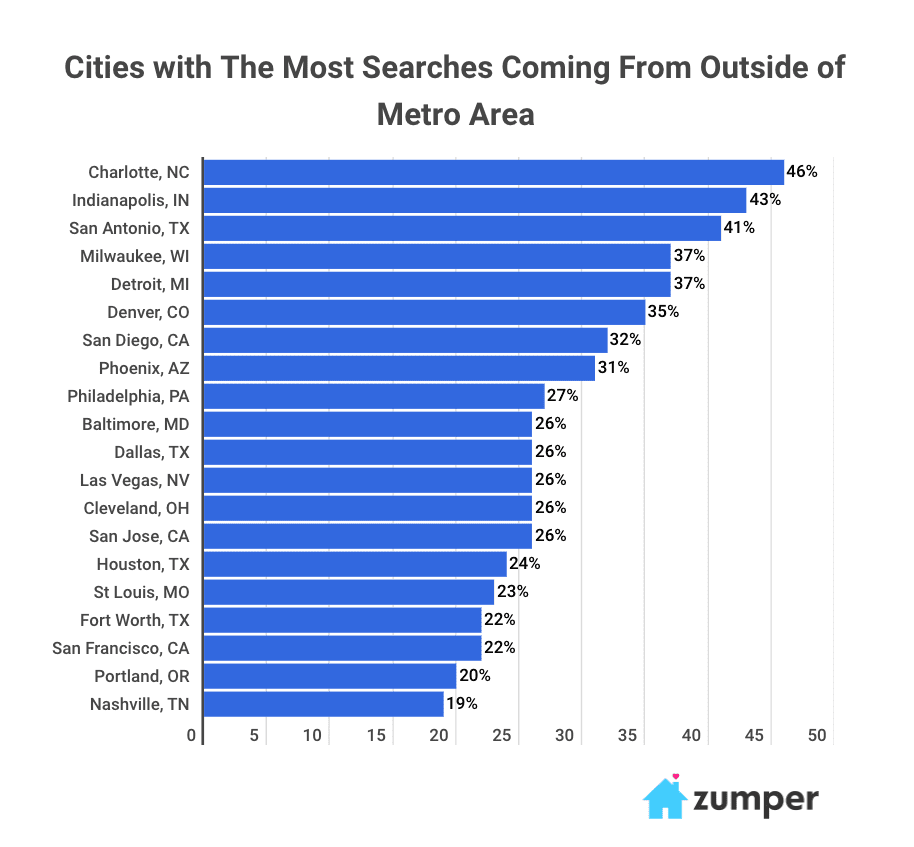 As you can see, there are some new markets to consider adding to the research bin to see how they stack up in terms of strength in economy, jobs, and landlord friendliness.
While we love top-down data … we like to compare and contrast it to "thumb on the pulse" feedback from people who know the market intimately.
For example, we can see from this data that Indianapolis is attracting a lot of interest. We just don't know WHY.
But we learned from talking with our Boots On The Ground correspondents, Indianapolis has been the beneficiary of people fleeing Illinois.
Our point is that as we continue to navigate this COVID-19 induced cascading crisis … people ALWAYS need certain types of real estate … and residential is always at the top of the list … no matter what's happening.
People and businesses will move to pursue or preserve quality of life and opportunity … which is about income, expenses, amenities, and climate (weather and business).
In good times and bad, there will always be winners and losers.
Investors who win are more strategic, informed, well-advised and supported, and therefore more aware, prepared, brave and bold … and move smartly and decisively as trends emerge.
To paraphrase Charles Dickens … these are the best of times and the worst of times … and history proves both are ever-present.
So it's not the circumstances which make times good or bad. Success depends on how well each individual responds to whatever is happening.
The good news and the bad news is … each of our individual destinies remains largely our own responsibility.
If that thrills you, then you've probably got skills and a great team … and are looking forward to the impending economic white waters.
If it freaks you out, then it's probably time to work on your training, tribe and team as a top priority.
The great news is it's never been easier to find great ideas, information, people and resources. Those all lead to great opportunities.
Thanks for being a part of our tribe … and for reading our stuff. We like it when you reply, give us feedback, comment on our videos. Especially while we're still in semi-lockdown.
We look forward to getting back into visiting with our audience at live events … but until then, we'll see you on the radio, podcast, social media and YouTube.
We're stepping up our content creation now because talking heads on mainstream financial media don't understand real estate investing.
They don't talk about real estate investing because it doesn't promote or protect Wall Street … and real estate is not an asset class or commodity.
But because properties CANNOT be used as chips in the casinos, they're much more stable in stormy seas. We think that's going to become VERY attractive.
The right real estate in the right markets controlled with the right financing and managed by the right team is about as good as it gets for building resilient wealth in tumultuous times.
Keep this in mind while watching the storms … and as you focus on the fundamentals, your odds for success go way up.
Until next time … good investing!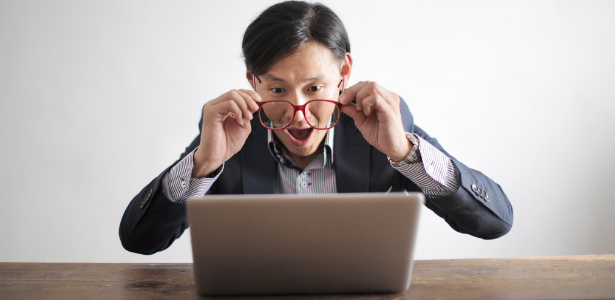 We're proudly filing this under the category of "We told you so." ….
Stripe workers who relocate get $20,000 bonus and a pay cut
– Bloomberg, 9/15/20
"Stripe Inc. plans to make a one-time payment of $20,000 to employees who opt to move out of San Francisco, New York or Seattle, but also cut their base salary by as much as 10% …"
"… companies … have expanded opportunities for employees to work remotely while also signaling … pay cuts if workers move to less-expensive cities."
"VMware Inc. … Facebook Inc., Twitter Inc. and ServiceNow Inc. have all considered similar measures."
Of course, we could just as easily file this under "Duh."
After all, when companies discovered they could move jobs to China and Mexico to save money and increase profits, they did.
Modern tech empowers remote working.
And while many info workers might not be keen on moving overseas … moving to low cost, low tax, good quality of life states is not just palatable … it's appealing.
The COVID-19 lock-downs have forced businesses into improving their remote workforce management … opening everyone up to a win-win move.
Companies LOWER their labor expenses, while employees improve their NET lifestyle in more affordable markets.
Also obviously, this has implications for the demand for real estate … housing, office, retail … in both the markets losing and those gaining people and their paychecks.
This is just one of many trends the COVID-19 crisis has accelerated, though likely still in its infancy … and worth watching.
That's why we created the COVID-19 Crisis Investing video series … and why we're getting regular updates from our Boots-on-the-Ground correspondents.
Shift is happening … and faster than usual.
Investing in this environment is like driving a car … the faster you go, the farther up the road you need to look so you have time to react well.
Here's another noteworthy article with insights which are a little more challenging to decipher, but worth the effort …
The Death of the 60/40 Portfolio
– Yahoo Finance, 9/6/20
"That's stock talk. It doesn't apply to me. I'm a real estate investor!"
Really?
Well, before you click away to check the latest mortgage rates or political pandering, consider …
While 60/40 refers to a typical Wall Street portfolio allocation model for a mix of stocks and bonds.
The reason it's been a staple … and the reason it's changing … is highly relevant to real estate investors.
"The biggest takeaway is that Woodard's team is more confident than ever that … interest rates … will likely … move considerably higher … arguing that investors should start to move away from bonds in their current allocations."
The "Woodard" they're referring to is Jared Woodard, Head of the Research Investment Committee for Bank of America Research.
So he's well-qualified to have an opinion worth contemplating.
But it's not just rising interest rates that are interesting to real estate investors …
(though that's a compelling reason to secure as much low-cost long-term debt as you can while you can)
… but his recommendation to "move away from bonds" is important.
So in another "surprise said no one" moment, are reports the two biggest U.S. bondholders in the world (China and Japan) have already started "moving away".
That's because when rates rise, bond values fall.
And like any bubble … when bondholders head for the exits en masse, it sets off a very disrupting chain of events in the macro-strata of the financial system.
Of course, as you might suspect … it all rolls downhill onto the often unsuspecting denizens of Main Street.
The reason it's SO extreme is because of the way bonds are used in the financial system.
In real estate terms, they're used like properties with equity. The owners borrow against them to raise more cash to lever into more "assets".
Except these loans against bonds come with margin provisions … which means if the value of the bond falls, you're either forced to sell at a loss or borrow more.
The point is when balance sheets at every tier of the financial system are stuffed with leveraged bonds …
… a collapse of bond prices is a BIG problem for everyone … including real estate investors. Remember 2008.
(Yes, we know we've covered this before. But although the asteroid is moving slowly towards Earth, it still seems important to talk about it and prepare.)
Of course, in 2008 bonds collapsed because of a higher than expected default rate in sub-prime loans.
Yes, it's true, that was then and this is now. But with an economy still largely locked-down, headlines like this should surprise … no one …
Lower-Credit Homeowners Weigh Heavily on U.S. Mortgage Market
– Bloomberg, 9/15/20
But whether it's sub-prime borrowers defaulting, large foreign holders dumping, interest rates rising, or leveraged bond-loans going bad …
It doesn't matter WHY bond values fall … if they do, it's a threat to the financial system.
The fix, of course, is lots of dollar printing by the Fed, which (as we've been saying and saying and saying) puts a lot of pressure on the dollar …
Dethroned Dollar Is Making Waves Across Markets, in Five Charts
– Bloomberg, 9/15/20
Of course, as this article points out, there are different tactics for investors to mitigate risk and capture opportunity …
"Savvas Savouri at Toscafund Asset Management recommends switching out of conventional Treasuries and into inflation-protected securities."
"'The simple reality is that the only feasible way to get the U.S. to the preferred inflation target is through a dollar devaluation,'"
The article also mentions gold as an alternative tool for the job …
"The dollar's decline has also helped thrust gold onto center stage … some investors are betting that [gold] bullion will prove a better haven than Treasuries as inflation bites …"
So while there's a fair amount of consensus about the challenges … there are variations on how to best address it.
And in yet another "surprise … said no one ever" moment …
… real estate is completely missing from mainstream financial media's discussion of potential solutions.
That's like heading out to a job site and leaving your best power tools at the workshop. Then again, if you don't know how to use them, what good are they?
Of course, any talk about the what, why, and how of real estate investing is completely omitted because (in our not-so-humble opinion) mainstream financial media exists to protect and promote Wall Street.
That's probably why YOU are here. It's certainly why we are.
The GOOD NEWS is, whether you're investing in your own account or organizing syndications with private investors …
… there's a LOT of opportunity RIGHT NOW to use the right real estate as the foundation of a resilient real asset portfolio.
The GREAT news is that even though things are moving faster than normal …
… there's still time to build your knowledge and relationships and to organize your life and portfolio to get in on the action.
The asteroid hasn't struck yet … and while it may not … better to be prepared and not have a crisis than to have a crisis catch you unaware and unprepared.
We're working hard to step-up the volume of ideas, resources, people and opportunities we share with you right now … because we think the times demand it.
There's a "new normal" on the horizon …
… and while real estate is real, essential and a time-tested vehicle for wealth building and preservation …
… there are new rules and strategies emerging … because market conditions are dramatically shifting.
So be SURE to subscribe to our re-launched YouTube channel, follow us on Facebook, and of course, subscribe to the podcast.
When you support ALL our distribution outlets with your listens, views, likes, shares, comments, questions, and reviews …
… you make it easier for us to attract the guests and resources necessary to produce more and better content for you.
We appreciate you … and look forward to thriving through this crisis with you.
Until next time … good investing!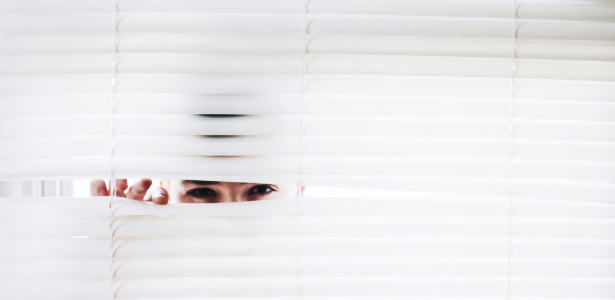 Lockdowns, restrictions, eviction moratoriums, civil unrest, election hysteria. Fun times.
It's enough to make a real estate investor order one bourbon, one scotch, and one beer … assuming you could find an open bar.
But before you reach for the Valium and TV remote, remember …
"Never make a permanent decision based on a temporary storm. No matter how raging the billows are today, remind yourself: This too shall pass!"
– T. D. Jakes
Sitting out troubling times is a permanent decision … because today's opportunities are only here today. When you miss one, it's gone.
And when today's troubles are setups for tomorrow's sunshine, standing pat can mean being out of position later.
We're not saying to play in the rain without a raincoat. You need to be smart in all situations. And yes, there are times when a strategic retreat is wise.
But we see some folks just disengaging. That's usually a mistake.
Even though we're in harrowing times, there are reasons for real asset investors to be optimistic about the future … even on a rocky road to riches.
Surely you didn't think it would be EASY?
So while there are a thousand hot headlines we could dissect in the middle of this pandemic / election cycle / potential system meltdown …
… better to stay anchored on timeless principles which are useful for navigating all the noise.
Because … as they say … stuff's about to get REAL. And that's going to be good for those aware and prepared.
For decades … through wars, recessions, currency resets, assassinations, impeachments, civil unrest, political scandals, disputed election results …
(Yes, ALL those scary things … and more … have happened before)
… professional investors reposition their portfolios … often shifting from offense to defense. But always staying PROACTIVE.
And though many of those professional investors are playing on Wall Street … the principles apply to Main Street investing as well.
So let's look at some Wall Street defensive strategies and translate them into Main Street lessons for real estate investors.
Ride the Equity Wave … Carefully
In times of enormous currency creation (monetary stimulus) and government spending (fiscal stimulus), it's hard to sit on the sideline. That's a lot of fuel.
Come Merry Men, let's ride this stock rocket to the moon!
Sure, things could crash. But they could boom big until they crash.
Just remember they can also do both at the same time … and what it means when it happens (not good).
But except for the very rarest of circumstances, pros don't ever get out of the market completely. It's about allocation … not abdication.
S0 while aggressive investors chase unicorns and sexy stories … defensive players often shift to "Consumer Staples".
In other words, they seek shelter in things which are essential at all times.
Translating to real estate, we think markets and properties in the residential, distribution, agricultural, healthcare, and energy niches are "staples".
No matter what's happening in the world, or what currency it's happening in, these properties are likely to remain valuable and productive.
Of course, they might be a little boring. But in tumultuous times, boring is beautiful.
But … even modest returns can be goosed through the careful use of long-term, low-interest rate debt. And today's market has some of the lowest rates ever.
Even if your portfolio is already stuffed with its unfair share of residential properties and dripping with equity …
… you can use cash-out refinances to lock in low-rates and reposition equity into other niches where financing is less available.
Load Up on Cheap Debt
It's no secret corporate CFO's have been borrowing like crazy and buying up their own stock … even while sitting on piles of cash.
Pros like to borrow cheap and long and load up on quality assets they understand …
… and to have "dry powder" ready when other quality assets are shaken out of weak hands.
A word to the wise … be very wary of borrowing short and lending or investing long. Only banks backed by the FDIC and Fed can play that game "safely".
Increase Liquidity
Extra cash isn't simply dollars in the bank … and it's not just for bargain shopping when markets get temporarily ugly.
Liquidity is a VERY important buffer when unexpected things disrupt all your well-laid plans. Murphy is alive and well.
Liquidity is like oxygen. You can last a while without profit … and even without revenue …
… but when you're out of cash (or assets quickly convertible to cash), you're in serious danger. It's like drowning.
And remember: Credit lines don't count because they can be shut off without warning … usually when you need them the most.
However, precious metals are an alternative store of liquidity … and allow you to pivot into ANY currency easily … which comes in handy when currencies crash.
Prioritize Principal Preservation
Warren Buffett's #1 rule for investing is "Don't lose money". His rule #2 is "Always remember rule #1".
But losing comes in different flavors. And sometimes a flight to safety is really a leap from the frying pan into the fire.
This is where we see REAL opportunity for real estate investors …
The basic defensive play for paper investors when they get spooked is to jump into U.S. bonds and dollars. BUT …
U.S. bonds and dollars are no longer the reliable havens of safety they once were … as evidenced by the popularity of gold and silver.
We've covered this in detail many times … but because it's arguably the most important underlying financial story right now and so few in the real estate world are talking about it, we'll touch on it again briefly.
When interest rates RISE, bond values fall.
Of course, when rates are at rock bottom (like they are), there's a big danger rates might rise.
For real estate investors, rising rates are an annoyance. But for bond investors, rising rates are a DISASTER.
Think of it like rising cap rates in a rent control area. The increased cap rate isn't from growing rents. It's from FALLING prices. You're losing equity.
This is what happens to bond investors when rates rise. Any bonds held LOSE value. Rising rates don't mean more income. They mean LOSS of principal.
Consider that U.S. bonds are denominated in U.S. dollars, so bondholders get paid back in dollars. This sounds good, but it can be a problem.
So keep your thinking cap on and don't give up now …
To keep rates down, the Fed prints lots of dollars to buy bonds. This dilutes the value of the dollars, which bondholder get paid back …
(it's called "inflation")
… and the Fed just announced they plan to let inflation run hot … that is, to overshoot 2 percent CPI (don't get us started …)
Here's the point and why it matters to real estate investors …
Like real estate, there are buy-and-holders and flippers.
Flippers buy bonds hoping rates go DOWN (driving principal UP) so they can sell at a profit. They don't want yield and they're not in it for the long haul.
They're flipping for capital gains.
Buy-and-hold investors ARE seeking yields … and finding the cupboard pretty bare …

So with bonds yielding less than inflation, bondholders are already losing on income … but in danger of losing worse if rates rise.
In today's world, bonds are terrible for both producing income AND for preserving principal long term.
Gold is good for the latter but produces no income.
And yes, paper investors can seek yields in dividend paying stocks. But this exposes them to extreme price volatility (after all, it is the stock market).
The bigger issue is companies world-wide are cutting dividends … the most since the last crash … in an effort to preserve cash during the pandemic.
This creates a HUGE opportunity for real estate investors … and especially for syndicators of cash-flowing properties.
The yields on real estate are better than bonds. And if a tenant defaults, they can be replaced. If a bond issuer defaults, you lose. So real estate wins.
Plus, the underlying asset (the property) which generates the income is a physical, tangible asset … not some "going concern" which might stop going.
(There's probably a reason China borrowed to the moon and built ghost cities … when the debt goes bad, the properties remain … and who's foreclosing?)
Another plus … real estate not only benefits from inflation but is often the intentional target of it (to protect the banks who lent against it).
And PLUS PLUS … (IMPORTANT) … think about this …
… it's MUCH easier for politicians and central bankers to feed money to Main Street so mortgages and rent can be paid … than to feed big corporations so dividends can be paid. Good optics vs BAD optics.
For those who prefer to own debt, mortgages are better than bonds.
Again, the debt is backed by the property. If the borrower fails, the lender gets the property AND its income.
As Main Street investors who've been blindly following Wall Street advice begin to understand all this, we think the smart ones will come home to real estate.
We could go on … and on … and on … but you get the idea.
Real estate investors need to smart, careful and creative right now … but there's no reason to be hiding in the basement.
Real estate is a great shelter in a storm.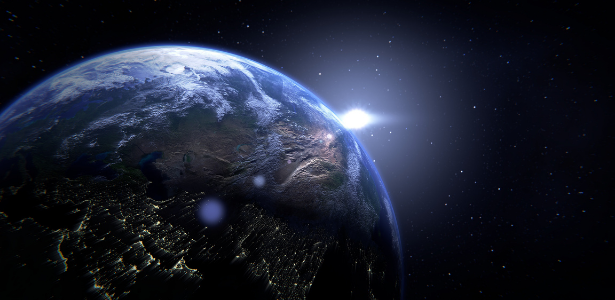 As The World Turns was one of the longest running daytime soap operas in television history. And yes … there are valuable lessons for investors.
From 1956 to 2010, As The World Turns followed the lives of a fictional collection of high-paid legal and medical professionals.
Unlike other shows in the genre, which tended towards sensationalism …
… As The World Turns was nuanced in drawing viewers into the underlying story-lines. The pace was more real-world than melodramatic.
Perhaps it was this deeper intellectual engagement that captivated the audience for decades.
Of course, technology has changed media.
More noise leads to more sensational reporting in desperate ploys to capture attention. It's the opposite of intellectual.
Today, much of the world's story-line comes in sound bites, tweets and posts.
And like Pavlov's dogs, we're conditioned for short attention spans …
… expecting anything important to be short, loud, obvious, easily understood, and hopefully entertaining.
If information isn't sensational, it feels unimportant. So we ignore it.
This could be why day-trading is so popular with many young "investors". It's hyper-stimulating.
But the real world changes SLOWLY … though surely … even in the internet age. Before Google, Amazon and Facebook … AOL dominated.
Of course, slowly but SURELY … the landscape of the internet changed … and is having a profound impact on everything … including real estate.
Impatient investors might overlook important slow-moving changes … and then miss opportunities or suffer damage from risks they didn't even see developing.
For years, we've been talking about the long-term decline of the dollar …
… and the persistent collapse of interest rates …
Both have significant ramifications for investors … real estate and otherwise. Just as AOL lost it's dominance slowly, so might the dollar.
But we've covered this often, so we'll simply continue to suggest the financial system may be approaching a fundamental reset …
… and investors are wise to think outside the dollar while preparing for a temporary credit market collapse.
(Hint: Liquidity is good. If credit markets seize, prices usually crash, and bargains abound until credit markets are restored and prices re-inflate.)
If it's not obvious, the key is getting in FRONT of the wave. Positioning depends on how nimble YOU are in relation to how fast the wave is moving.
Most ordinary investors are unwilling or unable to stay as liquid as needed to nimbly capture big opportunities when shift happens quickly.
However, when a lot of investors all chip in, then together they can grab a big opportunity quickly … even if it's something none of them could, would or should do alone.
Of course, being able to buy is one thing. Knowing what and where to buy is another. And the best clues aren't in soundbites and sensational headlines.
Real estate story-lines are often hidden in boring macro-trends … often only visible to diligent market watchers.
One is the so-called "Amazon effect" … as the growth of online shopping and its resulting shipping boom crushes retail and catapults commercial real estate.
Yes, it's obvious to everyone now. But it's been going on for many years … and there's more to the story than meets the mainstream eye.
Of course, COVID-19 is accelerating this trend … and many others … which is why we did a deep dive into the COVID-19 crisis from an investing perspective.
And consider that before e-commerce started reshaping retail, off-shoring shifted manufacturing and its jobs to far away markets … impacting real estate investing in many markets.
Ironically, COVID-19 might accelerate the return of off-shored manufacturing … which is another slow developing storyline we're following.
The point is … as the world turns, shift happens … often slowly.
And by the time the shifts become obvious, it might be too late to move into position to capture the best opportunities … or avoid the worst pitfalls.
In 2008, we learned businesses will take jobs to more affordable and business friendly places … even off-shore … to survive in tough times.
Similarly, people will change locations and occupations to find work. Many construction workers from Las Vegas ended up in the oil business in Texas.
Ken McElroy taught us strategic market selection … picking geographies with jobs tied to drivers which are difficult if not impossible to move.
Energy is one of the drivers Ken was focused on coming out of 2008. It's hard to move an oil well to China. That was a good call.
Of course, oil is a complex and volatile industry so we wouldn't pick a real estate market driven purely by energy production alone. It's why we avoided North Dakota during the Bakken boom.
When it comes to geographically linked industry, distribution is one of the most stable because it truly follows the old adage: location, location, location.
Distribution hubs are all about location.
Because even if all the stuff is made in China, India or Mexico, it's still shipped in boxes moving through domestic hubs to American consumers.
This was true before manufacturing was off-shored. It's been true while shopping moved from in-person to online. And it's still true during COVID-19.
Distribution is a boring, stable real estate story-line that's a little hidden under all the sensationalism of the crisis du jour.
So coming out of the last crisis, we focused on Dallas (energy, distribution, and more), Memphis (distribution), and Atlanta (distribution, and more).
Notice a common denominator? And a decade later, the underlying story-line … and the markets it supports … continues to be strong.
Of course, small investors aren't buying warehouses, distribution centers, truck sales and service centers, rail hubs, ports, or shipyards.
But small investors and syndicators CAN own the residential rental properties which house the employees of all those places.
This allows you to combine the resiliency of residential real estate with the geographic desirability of distribution to add stability to portfolios in uncertain times.
And best could be yet to come …
When capital is moving into expanding these centers, it usually means more jobs and housing demand in those markets down the road.
BUT … you can't see these trends early by limiting yourself to tweets, memes, soundbites, or mainstream financial media. It's all far too unsensational.
However, professionals in commercial real estate often diligently track the slow but large flow of capital and transactions into the space.
Strategic real estate investors watch these mega-trends and use them as clues about where and when to scurry into place …
… ESPECIALLY while short-attention span investors are NOT paying attention or are scattering like cockroaches in the light of uncertain economic times.
So … take a deep breath … you've come this far … and ponder these points …
Are the millions of people in the U.S. going anywhere soon?
Is it likely someone will create a technology to negate the need for people to live in houses or have stuff shipped to them?
We don't think so.
Therefore, even though there's a LOT of sensationalism in the temporary economic drama … the underlying story-line is as slow and steady as the world turns.
So when we came across this midyear 2020 report on the "Elite 11" U.S. industrial markets, it captured our attention.
The report is authored by a 40-year old commercial real estate firm. It provides insight into commercial space growth indicators in 11 key markets.
Among them are Atlanta, Dallas-Fort Worth, and Houston.
While DFW led in absorption, Houston led in expansion, and "Atlanta will very likely set a record total square footage delivered … by the end of 2020."
And they're all in business and landlord friendly states … compared to others which seem intent on chasing business out.
Remember, a fundamental priority of real estate investing is to pick strong markets and product niches FIRST …
… then build a boots-on-the-ground team … and THEN find properties.
Properties are best chosen in the context of markets and sustainable economic drivers.
So while people may not shop in stores or work in offices as the world turns … it's highly likely they'll always need a home and stuff.
So in an unstable world, smart investors will figure this out. Better to be among the early.
Distribution is a real bright spot right now … so while COVID-19 makes the future murkier, it doesn't erase essential human needs.
And if the current uncertainty frightens short-attention-span investors into staying on the sideline, even though the underlying story-line is stable …
… it's a chance to stay calm and "be greedy when others are fearful."
Until next time … good investing!