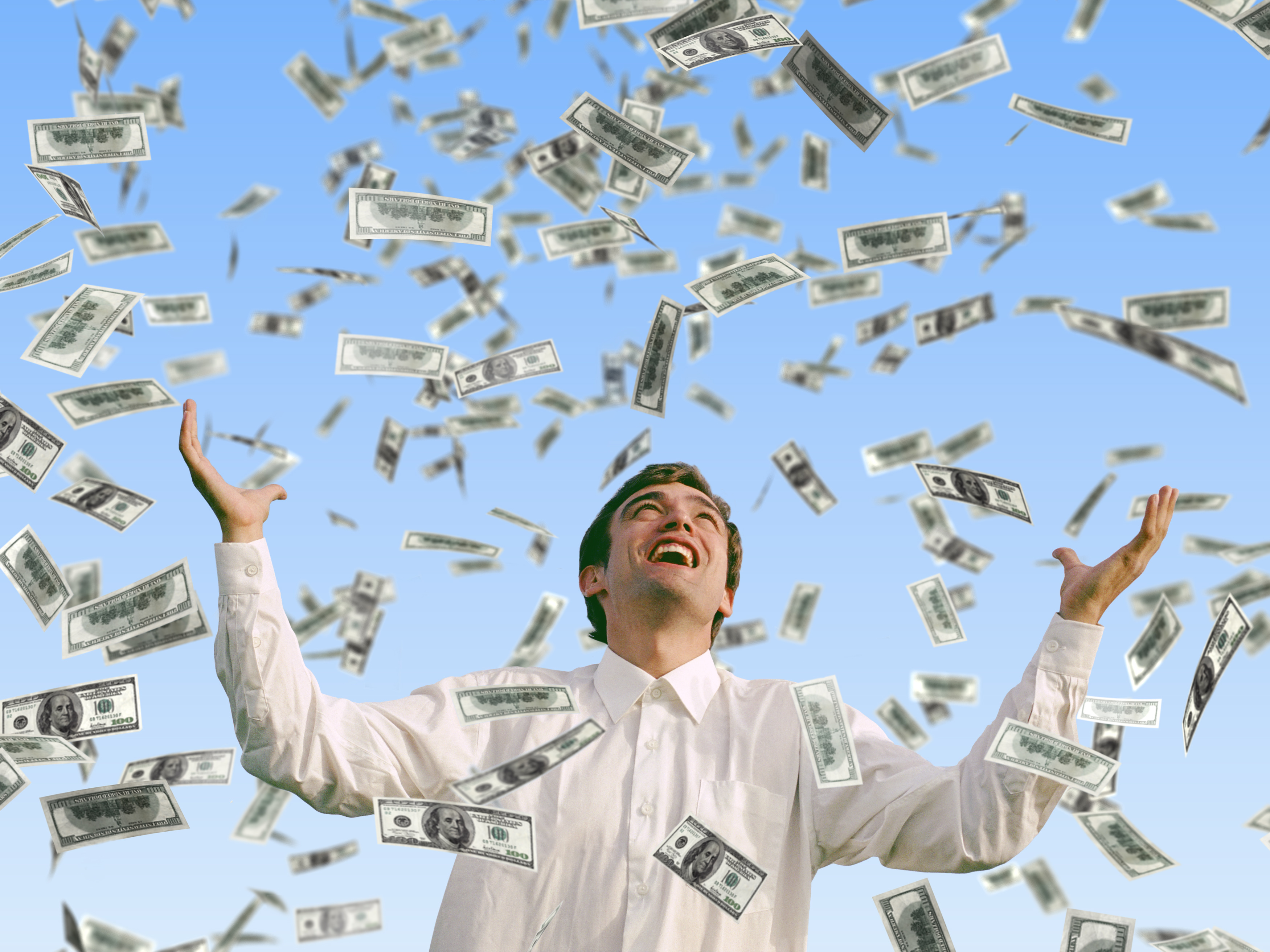 Some people go from rags to riches … all by getting involved in real estate. 
That may not be the case for everyone, but real estate IS one of the most reliable vehicles for building lasting financial freedom. 
We're talking with an investor whose story is a gripping tale of winning … losing … and making a comeback. See what lessons YOU can learn from his experience. 
In this episode of The Real Estate Guys™ show, hear from:
Your free-wheeling host,

Robert Helms

His free-loving co-host,

Russell Gray

Investor and author of

Financial Freedom with Real Estate Investing

,

Michael Blank
---
Listen
---
Subscribe
Broadcasting since 1997 with over 300 episodes on iTunes!
---
Review
When you give us a positive review on iTunes you help us continue to bring you high caliber guests and attract new listeners. It's easy and takes just a minute! (Don't know how? Follow these instructions).
Thanks!
---
Real estate's many paths to financial freedom
We have so many listeners who are brand new to real estate. 
They're trying to figure out if it really makes sense to build wealth with real estate. Is it really a vehicle for growth?
Real estate isn't as simple as some other investments … but there are a lot of reasons to like real estate. It's arguably the best financial vehicle on earth. 
At this particular time in the economic cycle, some people are a little nervous about real estate … but you don't have to be. 
Walking into real estate is like walking into a big mall … there are so many different ways to approach it. 
Real estate is just a vehicle … and it's a vehicle to produce a financial result in your life. 
When you figure that out, the first thing you need to do is develop yourself as an investor. 
Think about who you are, what you want, what you have to work within terms of experience, financial resources, relationships … all the elements that help build your personal investment philosophy. 
Then … you look at what the market is giving you to work with, and YOU work to put it all together. 
You're going to have to fill in some gaps in your education … and maybe your credit score or your income. You're also going to need to position yourself to understand markets and teams. 
The easiest way to do this is to surround yourself with other people who have been there, done that. 
There are so many ways to approach the problem of making money in real estate … and that's what we are talking about today. 
Meet Michael Blank
One of the paradigms we have to break is this idea of scarcity versus abundance. So many people believe that there is only so much to go around. 
By sharing, we all open ourselves up to better deals and more education. It's called an abundance mindset. 
In that spirit, our guest today is a fellow podcaster. He's an author. He's a teacher. He's Michael Blank. 
Michael's latest book is Financial Freedom with Real Estate Investing. But the story of how he got into real estate … like every investor's … is unique. 
Michael has a master's degree in computer science. He started off programming and joined a software startup in the late 1990s.
When the software company went public, Michael found himself with some cash in the bank. But he learned quickly that it doesn't matter what's in your bank account … it's about what passive income you have. 
"I quit my job and learned how to trade stocks and options, how to flip houses. My big idea was actually restaurants, and I got involved with a pizza franchise," Michael says. 
That worked for Michael until the recession. 
"I lost my IPO, millions in the restaurant debacle. I almost lost my house. It was a low point for me, and I learned a lot during that time," Michael says. 
Michael clawed his way out with real estate. 
Like so many people, Michael thought of real estate as single-family house investing. He started by flipping homes. 
But he didn't have any money … so he learned how to raise money and syndicate. He started buying two houses a month and flipped three dozen houses in a few years. 
He ended up investing in an apartment building … and he learned a crucial real estate lesson. 
"While house flipping was profitable, it was a lot of work. I couldn't just take time off if I wanted. Meanwhile, this apartment building was just sending me money in my mailbox," Michael says. 
Today, Michael is one of the leading authorities on multifamily syndication. 
Don't wait to get started
Multifamily is just one of the many real estate options at "the mall." But it's an awesome niche to play in. 
Deals might be a little scarcer … and cap rates might be a little compressed … but financial freedom means having other people get up every day and work hard and send a chunk of their money to you. 
That's what apartments are great at. 
The biggest hold-ups to investors jumping into multifamily … money and experience. 
They think that the smart thing to do is landlord for 5 to 10 years in single-family and then take that experience and "graduate" to multifamily investing. 
"That plan is unnecessary," Michael says. "The ability to raise money and be taken seriously by brokers and investors can be achieved in a very short period of time." 
Michael teaches people how to do just that. 
You can learn all the details … how to read contracts and understand titles and escrow and market analysis … but you have to start with your mindset and your heart. 
If you believe that you CAN learn what you need to know to be successful … then you are already on your way. 
Learn more about how YOU can find financial freedom through real estate investing … and the different investment options available to you … by listening in to our full episode!
More From The Real Estate Guys™…
The Real Estate Guys™ radio show and podcast provides real estate investing news, education, training, and resources to help real estate investors succeed.
---
Love the show?  Tell the world!  When you promote the show, you help us attract more great guests for 

your

 listening pleasure!
As the United States celebrates its independence this week, it's a good time to consider something of utmost importance to real estate investors …
Property rights.
After all, if you can't safely, securely own private property … then there's no hope of accumulating wealth and personal prosperity.
Private property ownership is the foundation of personal wealth.
Of course, most Americans today assume the right to own private property is the natural order of things … like the sun coming up every day. It's always been there and always will be.
But a quick trip back through history shows that until the United States shocked the world with the radical notion of sovereign individuals …
… most people lived in societies where only royalty and elite owned and controlled property.
In fact, many of the terms we use every day are derived from this very system of elitism.
Contrary to common belief, the "real" in "real estate" doesn't mean real or tangible … it means royal … as in king.
So "real estate" really means "the king's property".
The king's subjects (the common folks) didn't own any property … they only worked the king's property in exchange for keeping 75% of the literal fruits of their labor.
Of course, by contrast to modern society's tax rates, you could make the argument that keeping 75% is pretty good! But that's a discussion and debate for another day.
Another common term, which is somewhat self-explanatory, is "landlord".
Because even though the land was owned by the king, he needed loyal insiders to help him manage it all … keeping the workers (serfs) productive and paying their taxes.
The "lords" of the land were effectively agents of the king, conveniently positioned in the flow of revenue from the produce of the land to the coffers of the king.
Ironically, even though today there's technically no "king", and individuals can "own" private property, the system is still essentially the same.
Working class folks go to work and then pay about 25% of their paycheck to the landlord.
So if you're not King Uncle Sam and collecting a slice of the workers' pay through direct taxation (which was originally unconstitutional) …
… the next best thing is to own rental real estate … where as both a property owner and landlord, you collect a piece of the worker's productivity too.
And as Tom Wheelwright so accurately explains, the tax code is a big part of what aligns the individual property owner with Uncle Sam.
The "king" shares a slice of his tax revenue with the landlord in the form of tax deductions … which incentivizes you to provide housing to the working class folks.
The BIG difference between the old feudal system with its kings, lords, and peasants … and the American experiment where individuals are sovereign … is in the old system, there was no path for a peasant to become a lord.
But the American Dream is where the common people, through their own initiative and efforts, have the right and opportunity to go from rags to riches without regard to birthright.
It may not be a perfectly level playing field, but it's a heck of a lot better than what most people throughout history have had access to.
This revolutionary concept has unleashed more innovation and productivity than any other economic system in history … and people worldwide are largely all better off because of it.
So while the United States is far from perfect … and today's adaptation of the American system has probably deviated quite a bit from what the founders originally envisioned …
… the American Dream still has people worldwide striving to get into the United States to get in on the action.
And every time YOU exercise your unalienable right to own private property and create prosperity for yourself and your family, while providing housing for working class people who aren't ready to be "lords" yet …
… you celebrate and reinforce the system that makes your prosperity and theirs possible.
Sure, we may disagree about a lot of the strategies and tactics for keeping opportunity open for all, but if you're truly interested in individual prosperity …
… celebrating, exercising, and protecting private property rights should be something we can all agree on.
Until next time … good investing!
More From The Real Estate Guys™…
The Real Estate Guys™ radio show and podcast provides real estate investing news, education, training, and resources to help real estate investors succeed.
---
Love the show?  Tell the world!  When you promote the show, you help us attract more great guests for 

your

 listening pleasure!
One of today's most popular buzzwords is "disruptive".  It describes an event, idea, or invention that upends the status quo in some aspect of life or society.
"Disruptive technology" is used for everything from Amazon to Uber.
And as we've previously discussed, many of these things impact real estate and investing.
But disruption transcends technology.
Donald Trump's election and Brexit are two examples.  The world appeared to be on one course … then boom.  A new direction.
So, political norms, societal norms, government and business models …almost everything is being disrupted right before our eyes.
In fact, disruption is so commonplace, it's become the new normal.
But really, disruption is nothing new.  It goes back to pre-historic times.
The wheel was disruptive … and revolutionized the world (sorry, we had to…)
Farming was disruptive.  It changed the entire societal model … accelerating labor specialization, commerce … even banking.
The printing press was disruptive … connecting human minds past and present at greater speed, for lower cost, and with greater accuracy than ever before.
The U.S. Constitution was disruptive … protecting private property rights for the common man … the foundation on which all personal wealth is based.
That's a personal favorite. 😉
Radio, telephone, personal computing, the internet, smart phone … all disruptive … each one taking idea sharing to never-before-seen levels.
Trains, automobiles, and airplanes all disrupted the transportation norms of their time … allowing people and their possessions to circulate faster and less expensively.
Now blockchain technology … at least for now … is threatening to disrupt how freely money and wealth circulate.  And governments have noticed.  Uh oh.
Of course, history shows with every disruption, there are winners and losers.
For every railroad baron or millionaire automobile maker, there were thousands of wagon-makers and liveries put out of business.
So while disruption isn't new … the rate is unprecedented.  The world we live and invest in is evolving at a dizzying pace.
Blink and you miss huge opportunity.  Or worse, you get wiped out by a trend you didn't even see coming.
The faster the world is going … the further ahead you need to look.
 So with this mindset, here's a headline that caught our attention …
Why it makes more sense to rent than buy – Market Watch, 1/13/18
Obviously, a real estate headline.  But disruptive?  Seems pretty mundane.
After all, the rent vs. buy debate has been going on forever … usually linked to temporary circumstances favoring one side over the other at the time.
But this article references two interesting reports …
One is the ATTOM Data Solutions 2018 Rental Affordability Report.
It notes … buying a home is more affordable than renting in 54 percent of U.S. markets, but 64 percent of the population live where it's cheaper to rent.
Hmmm …
Looks like folks prefer to rent where they want to live than buy where the numbers make sense.  Apparently, buying just isn't that important to them.
Which leads to the second report, A Revision of the American Dream of Homeownership.
This one's a premium report, so the link's to the press release … but look at the title … "a REVISION of the American Dream".
The idea that something so foundational as the American Dream is being … disrupted … is something worth thinking about.
Market Watch did another article based on this report … "Renting is better than owning to build wealth – if you're disciplined to invest as well."
Some might say it's a hit-piece on real estate to entice millennials to put their savings in the stock market rather than a home.
But that would be cynical.
More interesting is the possibility there's really a disruptive trend developing in terms of the way society views home ownership.
Consider this …
We have a friend who's a very successful millennial, who can easily afford to own any kind of car … several of them … if he wanted to.
He doesn't.
Now that he's discovered ride-sharing, he sees no value in owning a car … not as a status symbol or an investment.
We're not suggesting this guy's viewpoint represents the millions of millennials out there.  But it's worth noting.
Millennials are a big, powerful demographic rolling through the seasons of life … just like the baby boomers did.
Except millennials aren't like Boomers …they live in a different world and view it through their own lens.
Career, opportunity, family, community, home ownership … roots … are very different today compared to 50 years ago.
In a world where you may change jobs a dozen or more times in a career, and you operate in a global economy, with a social network that's not local, but virtual …
… home ownership can go from being stabilizing to burdensome.
The sharing economy is changing the way people think about the value of owning things they simply want the use of.
Absent paradigms of ownership, sharing is arguably more efficient.  But for the first time in history, it's logistically possible.
No generation before has had as many options for sharing as there are today.  
And while pay-per-use seems like a no-brainer when discussing a depreciating asset like a vehicle, Market Watch isn't the first to argue a home isn't a great investment.
The pioneer in the "your home is not an asset" mindset is none other than our good friend (and boomer), Robert Kiyosaki.
Of course, Robert's an avid real estate investor, so his issue isn't real estate.  It's about respecting the difference between consuming and investing.
Investing is about profit.  But when you consume, you want value … the right mix of quality, service, and price.
Some people rent their residence because they get a better value, have less responsibility, enjoy more flexibility and variety …
… and it frees up money to invest in rental properties.  They get a better ROI.
So they own real estate … just not the home they live in.
If there's a new attitude about home ownership working its way into the marketplace, it could lead to a new experience in landlording too.
Because now you might have more affluent, well-qualified tenants competing for longer term tenancies in nicer properties in better areas.
Stable people with good jobs and incomes, who want to live and keep a nice home in a good area, but don't want the responsibility of home ownership … can be great tenants.
They can also be a way for you to collect premium properties while someone else pays for them.
It's a trend we're watching.
Until next time … good investing!
---
More From The Real Estate Guys™…
The Real Estate Guys™ radio show and podcast provides real estate investing news, education, training, and resources to help real estate investors succeed.