In this episode of The Real Estate Guys™ show, we bring the Summit at Sea™ to you! In part two of our Summit recap, listen to expert investors discuss the topics they know best, including:
Why moving to Puerto Rico can save you big bucks

What kind of capital you need to prepare for the future

The benefits of investing in real assets
And more! Our faculty will give you a taste of life at sea on the Summit cruise ship.
You'll hear from:
Your smooth-sailing host, 

Robert Helms

His seasick (just kidding!) co-host, 

Russell Gray

Economist

Peter Schiff
Chris Martenson

and

Adam Taggart

, co-authors of

Prosper!

The apartment king,

Brad Sumrok
David Sewell

, agricultural farmland broker and syndicator

Brand-building consultant

Kyle Wilson

Syndicator

Michael Becker

Author of the Gold Newsletter,

Brien Lundin

Precious metals dealer

Dana Sanderson

Real estate guru

Kathy Fetke

And finally … the godfather of real estate,

Bob Helms
---
Listen
---
Subscribe
Broadcasting since 1997 with over 300 episodes on iTunes!
---
Review
When you give us a positive review on iTunes you help us continue to bring you high caliber guests and attract new listeners. It's easy and takes just a minute! (Don't know how? Follow these instructions).
Thanks!
---
Tax free in sunny Puerto Rico
The Summit at Sea™ is more than just a once-in-a-lifetime educational opportunity … it's also a cruise around the Caribbean.
One of our stops was lovely Puerto Rico (PR), where some Summit attendees were lucky enough to be hosted by faculty member Peter Schiff. Peter moved his family and business to Puerto Rico about five years ago.
"It was not a sacrifice," says Peter. He sees great benefits to living in PR. It's very family friendly and has beautiful weather and beaches and great communities.
But the biggest benefit … and the reason Peter relocated to this island territory … is the tax breaks. Puerto Rico has a four percent corporate tax, and residents can receive dividends tax free.
Living and working in PR is the best way to maximize tax benefits … although you only need to be in the area 183 days a year. But since Peter is "trapped by the school year," he chooses to enjoy this island paradise year round.
"It's not as onerous as it seems," he says of getting and maintaining Puerto Rico residency. We can vouch for that!
Ways to build your capital
Chris Martenson and Adam Taggart joined us on stage to chat about the value of attending the Summit … and the importance of building the eight types of capital they outline in their book, Prosper!
Their key takeaway from the Summit? The number of millennials interested in finding ways to build capital and prepare for the future. "There is a critical mass of young investors who are keenly interested in our message," says Chris.
During a breakout with millennials, Chris and Adam witnessed young investors getting the chance to learn from experienced investors.
They were impressed by millennials' command of pressing issues, including, Adam says, resource depletion, species extinction, and the fact that lifestyle costs are quickly outpacing wages.
"Younger generations have nothing to gain if the status quo continues as it is, but older generations have everything to lose," notes Adam. The big question is how to resolve this tension.
Younger generations will be the ones to come up with solutions … so it's important they realize that the other side of challenge is always opportunity.
Folks who are intelligent and aware will have a chance to make an awful lot of money … but they can't do it with financial capital alone.
"If all you have is financial capital, you've basically just painted a big target on yourself," Adam says. He says emotional capital is probably the most important form of capital to have.
That means being able to handle crisis without falling apart … and coming back stronger. It's the willingness to be vulnerable … and make meaningful connections with other people.
"It's hard to find places where you can drop your guard," says Adam, but that's why the Summit is so extraordinary … it allows attendees to be real and experience true connection with a diverse group of people.
Turning dollars into precious metals
We had two faculty members speak to our attendees about precious metals investing. Brien Lundin is the author of the Gold Newsletter, and Dana Samuelson is a precious metals and rare coins dealer.
We invited these men to join us as faculty members because even though our focus is real estate investing, we believe investors should be looking at the bigger picture of all real assets … including precious metals.
"I was really blown away at the quality of the speakers, the audience interactions, and the audience itself," Brien says. Dana agrees, "I've never met a more unassuming group of over-achievers in my life."
Both men had similar advice for investors.
According to Brien, "Some level of dollar depreciation is inevitable." And, he adds, "Every developed economy is in the same boat."
Gold provides a hedge against appreciation because it's the standard of wealth … and has been since currency was first created. "We are seeing a U.S. fiscal situation where debt is going to increase, which will naturally push gold higher," says Dana.
For investors unsure of where to start, Dana offers reassurance. "Buying and selling gold is pretty easy these days," he says. Investors have the option of buying physical metals or coins, buying in paper form through ETFs, or buying by proxy through mining shares.
If that's not a sign to go for the gold, we don't know what is!
The Summit experience
We spoke to six other Summit faculty to get their takes on this year's Summit.
Multi-family investor and syndicator Brad Sumrok says, "I thought I knew what to expect, but I was blown away. The Summit is a mind-expanding experience."
A common thread was the value of connecting with other investors … even outside of formal sessions. "Dinners and hanging out were the most valuable part of the cruise," says syndicator Michael Becker.
A third-year faculty member, Kyle Wilson, says, "The network and connections are unbelievable. We come to get good ideas and bounce ideas off of each other."
David Sewell agrees that the Summit is a center for unbelievable growth and learning. "I learn something new every time I'm here."
Like our gold-loving friends, David believes in the value of investing in real assets to gain protection from the volatile dollar. His chosen asset is agricultural real estate, specifically coffee and cacao farms in Latin America.
Because of high, steady demand, getting into the coffee and chocolate business is "almost a no-brainer," David says.
His goal is to monetize his business away from U.S. dollars into gold … and he's learned how to do that, he says, by attending the Summit and learning from the stellar faculty.
Both David and real estate expert Kathy Fetke, along with many other Summit attendees and faculty, know big changes are coming to the U.S. dollar and to resource availability around the world.
But, says Kathy, "The right advice can change everything." It can be scary to realize the reality of things … but you can't prepare for the future if you don't know what's coming.
The Summit is invaluable for Kathy because it provides a chance to hear about massive upcoming changes … and discover ways to prepare.
For example, Costa Rica and Ohio are both wonderful places for growing food and accessing clean water, two things Kathy says will be incredibly important to have in an uncertain future.
Kathy was also impressed by the young people at the Summit. "They give me confidence in the future," she says.
Our long-time contributor Bob Helms, the grandfather of real estate, agrees. "I was very impressed with the information, energy, and knowledge of the young people," he says.
Want to get on the boat next year? Get on our advanced notice list! We'll send you updates as soon as they're available.
---
More From The Real Estate Guys™…
The Real Estate Guys™ radio show and podcast provides real estate investing news, education, training and resources to help real estate investors succeed.
Bzzzzz …. Can you hear the cross-pollination with some of the best and brightest brains in real estate?
Just like bees, we've been busy spreading ideas, making connections, and getting our minds blown AGAIN and AGAIN.
In this second installment, live from the 15th Investor Summit at Sea™, we share more insights of our stellar faculty members. We hope some of the ideas they share will pollinate your mind, too!
In this episode of The Real Estate Guys™ show you'll hear from our friends and mentors:
Your psyched-at-sea host, Robert Helms
His slightly psycho (about the Summit, of course!) co-host, Russell Gray
Debt and equity expert, Michael Becker
Brand and marketing strategist, Kyle Wilson
The foremost expert in residential assisted living investing, Gene Guarino
Entrepreneur and sustainability champion, David Sewell
Sales legend and international sales trainer, Tom Hopkins
Best-selling personal finance author and guru, Robert Kiyosaki
Active investor and syndication expert, Victor Menasce
Financial strategist and life insurance expert, Patrick Donohoe
Real estate investment expert, Kathy Fettke
Nationally recognized apartment investor, Brad Sumrok
Precious metals expert and host of the New Orleans Investment Conference, Brien Lundin
The "gold guy," rare coins and precious metals expert, Dana Samuelson
Last but not least, the Godfather of Real Estate, Bob Helms
---
Listen
---
Subscribe
Broadcasting since 1997 with over 300 episodes on iTunes!
---
Review
When you give us a positive review on iTunes you help us continue to bring you high caliber guests and attract new listeners. It's easy and takes just a minute! (Don't know how? Follow these instructions).
Thanks!
---
Last man standing: Michael Becker
We call Michael Becker the "last man standing" because he's usually the last man standing … at the bar.
All the rubbing shoulders Michael did gave him a good insight … he remarked that people attend the Summit for its content, but leave with conTEXT. Like many other attendees, Michael felt he came with acquaintances and left with friends.
Although Michael noted that Summit attendees did hear a lot of (truthful) doom and gloom, there's still strategic opportunity out there.
"Everything's local," he told us. If you buy in the right markets and structure your deals properly, you may find the market still holds great potential.
It just takes foresight.
Attending with an open mind: Kyle Wilson
Second-time attendee and faculty member, Kyle Wilson has impresses us with his marketing know-how. Sales and marketing, he told us, is all about seeing what people need and adding value.
Kyle remarked on the pricelessness of the community and relationships he found at the Summit and the information presented.
"I took so many notes," he commented. "You're really smart if you're inquisitive and you want to learn; you're not so smart if you just want to defend your ideas."
Kyle recommends open-mindedness … asking questions and being genuinely curious about how other investors think and work.
The biggest kick: Gene Guarino
Gene is our resident expert in residential assisted living investment.
We think Gene's field is fascinating. It's clear the way the numbers are trending in terms of aging … the elderly constitute the fastest growing segment of the U.S. population.
Clearly Gene's in a field with potential. But he's not in it solely for the money.
"The biggest kick I get is teaching people how to do this themselves," says Gene. He's proud he's taught people all over the country how to provide comfortable, affordable in-home care for the elderly.
Like his company motto says, he's in this to "do good and do well."
Gene shared a remarkable anecdote about his son, who came to his first investor Summit "ready to quit, curl up in a ball, and do nothing."
The Summit, Gene says, changed his life … he went home, read 50 books, and now he's a successful real estate agent.
You've gotta love the transformative power of real estate!
Serious about sustainability: David Sewell
David Sewell runs specialty cacao and coffee farms and is our go-to expert on agricultural investing.
His business philosophy has three pillars:
Economic sustainability. "If you don't make money, you can't stick around to do your thing."
Environmental sustainability. "It's about more than just thinking green … it's leaving nature better than you found it."
Social sustainability. "Get yourself a team."
David shared more insights about his social sustainability model during the Summit. Working with teams of local experts is what allows him to relax on a cruise ship for a couple of days … he relies on his team to keep his business functioning.
Why everyone is in sales: Tom Hopkins
"I truly believe," Tom Hopkins told us, "that if I got out of a plane in a city where I knew no one and started knocking on doors, making calls, and building business, that within 90 days I would have a profit center."
"How?!" You might ask.
Because of the 80/20 rule, Tom would tell you. Which is 80% of people will make 20% of the wealth, and 20% will make the other 80%.
And then there's the super special 5% who put themselves in the right place and accomplish a high degree of wealth because they are superstars and champion salespeople.
"Everyone is in sales," Tom says.
Why? Because sales is simply the ability to communicate and persuade effectively.
And if you doubt you have what it takes, look at Tom. He started with 90 days of college and little knowledge of sales, and within three years he had sold 365 homes in one year.
Tom credits his success to his own hard work … and the mentors he was blessed to find.
"Every person has greatness inside him (or her)," Tom told us. Sometimes it just takes a little nudge from someone else to let that greatness out.
Sales is not a four-letter word: Robert Kiyosaki
We really look up to Robert Kiyosaki, so when he says sales is an essential skill, we listen!
If you've read Robert's books, you probably know his experience. Robert grew up in a home where "sales" was a dirty word and salespeople were seen as the scum of the earth.
When he came back from Vietnam in 1973 and told his mentor he wanted to be an entrepreneur, his rich dad told him he needed to know how to sell.
Robert was reluctant at first … but he came around (eventually). Listen in for his moment of reckoning!
Robert no longer thinks sales = #!?%. Sales = income! And if you don't have income? Well, it's probably because you can't sell.
Successful startups: Victor Menasce
Victor's a Canadian investor and author of Magnetic Capital.
He gave us some wisdom from his newest book, Startupology, which discusses how to transform a startup into a big business overnight.
Sound impossible? It might be, if you go the traditional route. Only about 10% of startups succeed, and even then, it takes on average seven years to reach profitability.
"My advice, if you want to start a startup: Don't do it," Victor told us.
We can hear you saying it now: "Wait! I thought Victor was going to give me the key to success!"
Here's the key … "If you have an idea that could transform the industry, it's better to find an adjacent business that already has revenue and customers. Your chances of success go up by a factor of eight. It's that simple." Bam.
Bringing the kids on board: Patrick Donohoe
"It's your environment and network that shape a lot of who you are," Patrick told us.
That's why this year, he brought his daughter to the Summit. "There's a dynamic that exists when you're confined to one area with the same people for a week." Believe it or not, that dynamic is packed with motivation and stimulation, said Patrick.
Patrick's daughter Megan first read a tiny version of Rich Dad, Poor Dad when she was six … and now she's got a great head start on becoming a successful real estate investor. Just like dad!
Make very, very wise decisions: Kathy Fettke
Kathy Fettke has been educating folks for a very long time about real estate investing. She runs the Real Wealth Network and has been an investor for years.
So we can say she's seen a lot.
If you weren't investing before 2009, "You need to know there's a lot you don't know," Kathy said.
How do you get that knowledge? Talk to people who've been through down cycles!
These days, Kathy looks for guests to feature on her podcast, The Real Wealth Show, who've been investing for a while … at least thirty or forty years, ideally.
Interested in investing now? Kathy offered some advice. In much of the market, she said, we're in the ninth inning … but not all. You have to know which markets are strong.
And you need to be prepared. "It's a very different game when things turn around, and they always do," said Kathy.
"Now is the time to make very, very wise decisions. The market could be very different next year this time."
A good year for apartments: Brad Sumrok
We asked Brad, a guru on multi-family investments, about market cycles right now. He echoed some of the themes we've been hearing from our other faculty.
"If you're looking at the right markets," Brad told us, "there are still opportunities to be found."
It's those secondary and tertiary markets that folks should really be exploring right now, he added.
Precious info on precious metals: Brien Lundin
Brien runs the longest running investment conference in the U.S., the New Orleans Investment Conference. He's also a precious metals expert.
What do precious metals have to do with real estate? There's actually a lot of crossover between both of these tangible assets.
Long-term depreciation of the dollar and other currencies corresponds with long-term increases in precious metal prices (and values of other assets).
We asked Brien about metal market cycles. He told us that buyers interested in using precious metals as their savings plan should look to buy at interim low points, but true investors really have to watch the cycles carefully.
He also gave us the lowdown on getting involved in the early stages with precious metals … by investing in actual mining companies.
This move can give investors "tremendous leverage," Brien says … just don't forget that with great potential rewards comes great potential risks, too.
Politics and precious metals: Dana Samuelson
Dana also specializes in precious metals, particularly coins.
His current take on the metal space? "People buy all the time, but some people are smart and buy the dips."
For his own part, Dana's waiting to see how the new administration will translate. "Things could be choppy right now," he told us.
Dana also explained his enthusiasm for coin collecting. Coins are little pieces of history. As a collector, "the coin you've held in your hands may have been held by Alexander Hamilton, founder of our monetary system." How cool is that?
15 Summits: Bob Helms
We're proud that the godfather of real estate has joined us for every single summit from the very beginning.
Speaking to the Summiteers, he said, "Hopefully the things you've learned have made it worthwhile."
And he gave all of us some words of wisdom … "Invest in yourselves."
Sowing in fertile ground: Russell Gray
Last but not least, Russ recapped his experience for us. The thing he's most proud of? The Summit's young adult program.
We can't think of a better investment than investing in the next generation.
The environment we've been blessed to create as The Real Estate Guys™ is very nurturing, accepting, and open.
We believe sowing the fertile ground of a young mind can really change the course of a young person's life. Now imagine that influence magnified across all the lives each young person will touch!
Every investor who participated in the Summit this year has had a similar chance to make a profound impact … simply by being willing to learn from each other.
We don't know what seeds will germinate from this Summit, but we do know it'll be good.
We have the most amazing Summiteers, faculty and attendees alike. If you didn't attend this year, the only thing missing was you!
Get a peek into a "Secrets of Successful Syndication" event
Whether you're cutting your teeth on your first duplex, making the leap from 30-unit apartments to 100-unit apartments, or breaking ground on properties as a commercial developer – everyone needs to learn how to syndicate money to get in on bigger deals.
But how to get started? You can search online for "real estate experts" and pull up countless videos and podcasts.
OR…
You can attend an event and be in a room FULL of real estate experts and ask them questions in person.
If you're looking to find your way into real estate investing, there's nothing like the power of a LIVE event!
Our two-day event at "Secrets of Successful Syndication" at the Hilton Phoenix Airport hotel was packed full of speakers, content, and good times.
With 111 attendees from all over the United States in the room, and more than a dozen speakers, we all have one thing in common: A desire to improve our lives (and the lives of others) through real estate.
---

One-liner Nuggets from Day 1
We had a phenomenal faculty line-up in our first day. Welcomed by the Godfather of Real Estate, Bob Helms, who's been investing for seven decades, we heard from 10 speakers – and this was only on Day 1!
Each of these professionals were hand-picked because they offer tremendous real estate experience. It was a challenge to pick a single gem from all the great things they had to say, but for your enjoyment…
Here's a one-liner nugget from each speaker on Day 1:
Robert Helms, The Real Estate Guys™: "Add a zero to your thinking!"
Russell Gray, The Real Estate Guys™: "Motion is money. You learn by doing."
Brad Sumrok, multi-family investor: "You can't learn something from somebody who hasn't done it."
Mauricio Rauld, attorney: "You need to see the legal picture and have context for where a syndicate fits."
Ken McElroy, principal of MC Companies: "Market timing is the most important thing."
Charlie Koznick, acquisitions at MC Companies: "You do business with people you know, like, and trust."
Victor Menasce, developer and author: "If a deal doesn't work, it's tempting, but don't force it."
Jason DeBono, vice president, NuViewIRA: "There's 13 trillion dollars of IRA money accessible to invest without penalties."
Michael Becker, senior director, Old Capital: "Start where you're at with that you have."
Beth Clifford, international real estate developer: "Your project will be won or lost on a piece of paper."

What attendees have to say
We love meeting new friends at our events. YOU are why we do what we do!
As we made the rounds with the attendees – during breaks, at lunch, in the post-event mixer – we heard how our events help people like you with new ideas, new connections, and new courage to take action.
Here's what a few folks had to say about the first day:
"These events are high energy. Being here pushes you to think further, even on a personal side – pushing you as a human." – Westly H. (Nampa, Idaho), attended Summit at Sea in 2015
"We're here to learn valuable information in a short about of time. It's amazing to me how much money there is out there. This is a great opportunity for us to make contacts, being from a small island." – Eric & Rae Y. (Maui, Hawaii), first timers at an event with The Real Estate Guys™ event
"It's inspirational to be here. It helps my mind-frame shift gears. That's what I've been looking for. Plus, it's nice to be with other like-minded people." – Sonia L. (Marin, California), first time to an event with The Real Estate Guys™
"The Real Estate Guys are absolutely the most influential to me with the content and variety they provide. They keep me coming back for more." – Jay H. (Dallas, Texas), attended 16 events with The Real Estate Guys™ in the past five years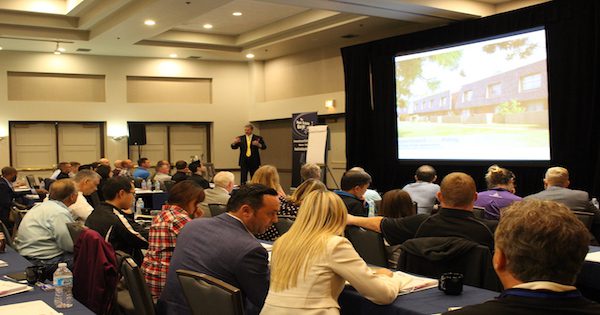 There's room for YOU, too
Anyone interested in real estate needs to get out of their office, get out in the real world, see markets, and meet people.
Attending events is one way to break out of your comfort bubble and get inspired by others who know more than you do.
No matter where you're at in your real estate journey, you can collapse timeframes by learning from other peoples' experiences.
---
More From The Real Estate Guys™…
The Real Estate Guys™ radio show and podcast provides real estate investing news, education, training and resources to help real estate investors succeed.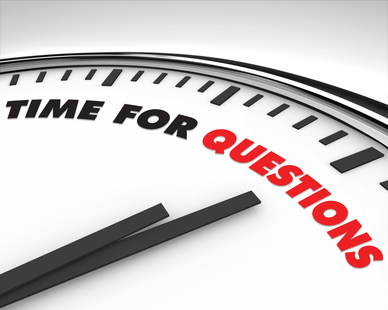 In another intriguing rendition of Ask The Guys,  we dig deep into the email grab bag and pull out another great batch of listener questions.
Behind the mics but ahead of the times for this Ask The Guys edition of The Real Estate Guys™ radio show:
Your Answer Man host, Robert Helms
His questionable co-host, Russell Gray
---
Listen
---
Subscribe
Broadcasting since 1997 with over 300 episodes on iTunes!
Review
When you give us a positive review on iTunes you help us continue to bring you high caliber guests and attract new listeners. It's easy and takes just a minute! (Don't know how? Follow these instructions.)  Thanks!
---
How to Invest in Out of Area Real Estate
This questions comes up ALL the time….especially from people living in high cost, low rent areas like California.
We always say, "Live where you want to live, but invest where the numbers make sense."
Easy to say.  But how?
The answer isn't complicated, but it does take some work.
First, get in touch with your inner investor.  That is, decide what you want your real estate investing to do for you…and what you're willing to do to get it.
Sometimes travel's involved.  You'll definitely need a team.
Next, pick a market that is likely to provide the kind of real estate opportunities you're looking for.
Some areas are tight supply relative to high demand.  That means they're expensive and likely to increase.  But they probably won't cash flow.
Other markets provide solid cash flows and abundance of working class jobs.  But don't hold your breath for huge equity gains…unless you force it through adding value.
Once you have a market, it's CRITICAL to build a TEAM.  And the most important, yet most unappreciated and overlooked team member is the lowly property manager.  This is the MOST important person on your team.
After all, your property manager is the primary person responsible for managing income and expenses.  But your property manager can also help you identify prospective properties to purchase.  It's something we put a big emphasis on in all our market field trips.
Sadly, most newbie investors get excited about the property and pro-forma financials…and then figure out the market and management later.  BIG mistake…and one you should avoid.
What's the Best Investment for a Sixty-Something Passive Investor?
That's like asking what's the best medicine.  It really depends on what's ailing you!
With that said, we think the first and best initial investment for ANY investor is in education.
As Ben Franklin said, "An investment in knowledge pays the best interest."
But as much as love books, podcasts, webinars, seminars, summits and field trips…sometimes a great way to learn is simply to talk with some experienced investors.  Especially those who don't have anything to sell you.
Generally speaking, "best" is really a matter of suitability.  The goal is to pick an investment vehicle and strategy which is most likely to produce a desired outcome with minimal risk.
With that said, ALL investing decisions have risk….including a decision not to invest…or a default decision not to invest by not deciding anything at all.  In other words, inaction is an action by default.
So when you know you need to do something, the trick is to think about what you're really aiming at.
In financial planning, it usually comes down to the following categories:
Preservation of Purchasing Power (some call it Preservation of Principal, but we think that's a misnomer.  Because if you're sitting in a currency which fails, or a bond or note which pays in a currency that fails, you may get paid back, but you won't be able to buy anything)
Income (interest, dividends or profits from ongoing operations…like rent)
Capital Appreciation (equity from buy low, sell high)
Growth and Income (a balance between growth and income…something income producing real estate does quite well).
Then you have to look at time frames and liquidity.  How long can you leave the money in the investment?  What if you have an emergency and need the money out sooner than expected?
If not being able to get to the money creates a unbearable hardship, you can only choose investments which can be quickly sold or otherwise converted to cash.
Typically, the more liquid an investment is, the lower the return (think savings account)…or the more volatile the pricing (think stocks).
Real estate is relatively stable, but not very liquid.
This a bigger topic than a blog or a broadcast, but an important one.
Basically, it comes down to knowing your needs and understanding your options.  Both require asking good questions, verifying the answers, and thoughtfully considering how to best select the investment choices whose features most align with the needs you're trying to meet.
Where to Get Money for Building and Investing?
Another common and popular question.  The great news is there are LOTS of options!
Typically when people ask this question, it's because they aren't lendable or banks aren't lending.
So aside from traditional loans where you need to qualify based on your credit, income, net worth and (sometimes) your investing experience, private money is a place many investors are turning to these days.
In our Secrets of Successful Syndication Seminar we talk about how private investors can serves as lenders or as equity partners, or as both.
And with interest rates so low and the stock market so volatile, many people are looking at private placements back by real estate as a great place to invest their savings.
Many of these private investors are discovering they can use funds from their self-directed IRA, in additional to their other savings and investments, and enjoy the benefits of real estate without the hands on hassle.
So if you have investing expertise and can show a private investor how you can put their money to work in your deal and pay a good return, you'll probably get some takers.
You still need to "qualify", but it's personal based on the relationship, the deal, and your's and your team's ability to execute.
Where Can I Find an Experienced Investor to Mentor Me?
This is a GREAT question for several reasons.  First, it implies the need to learn from someone more experienced.  Real estate investing attracts a lot of mavericks and they naively dive in because it looks easy.
Then, when they get in trouble, they don't have anyone to turn to for help.  Or they're embarrassed and just try to figure it out on their own.
If you push your limits (and you should), you're bound to get stuck at the upper limits of your ability.  This is where your mentor can help you break through.
They key is to have the right mentor with the right access and relationship.
This is a TALL order because most successful people are very busy.  So when you find a prospective mentor, you'll need to provide something of value.
So the first thing is to decide what kind of investor YOU want to be.  Then go look for someone who's been successful doing what you want to do.
Next, figure out a way to get close.  You want to learn as much as you can, so you can look for ways to add value.
Obviously, sometimes people who love to teach create mentoring programs.  And if they're credible and qualified, these can be great investments.
Other times, you might find someone to mentor you in exchange for your helping them.  For example, you could volunteer time to do research, vet deals, inspect properties or assist an active investor in some way.
A GREAT way, if you have the ability, is to help an expert investor write a books, create a seminar or develop a training program.  Now you're on the inside, and you get a front row seat for all the best ideas.
You're Just One Good Idea or Relationship Away from a New Success
While it's true you need to kiss a lot of frogs to find the Prince Charming real estate market, team member, deal, investor or mentor…when you find that winner, it suddenly all becomes worth it.
And because most people don't have the fortitude to keep pressing forward, you'll find the longer you stay in the game, the less crowded it is.
So keep on kissing those frogs and it won't be long before you leap frog to the top!
More From The Real Estate Guys™…
The Real Estate Guys™ radio show and podcast provides real estate investing news, education, training and resources to help real estate investors succeed.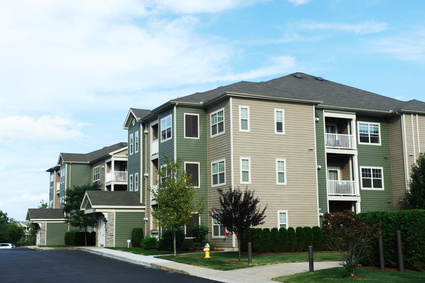 Apartment buildings are the logical step up for most single-family home investors. And apartments are where many of the "big boys" play.
In a low interest rate world, the cash flows on multi-family properties has attracted gobs of capital…creating a many funding options, but also a lot of competition for viable deals.
In this episode, we visit with a multi-family lender, investor and syndicator to discover what he sees…and what he's doing…in one of the hottest apartment markets in the U.S.
Taking part in this apparition of The Real Estate Guys™ radio show:
Your A-class host, Robert Helms
His C-class co-host, Russell Gray
Our multi-faceted special guest, Michael Becker
---
Listen
---
Subscribe
Broadcasting since 1997 with over 300 episodes on iTunes!
Review
When you give us a positive review on iTunes you help us continue to bring you high caliber guests and attract new listeners. It's easy and takes just a minute! (Don't know how? Follow these instructions.)  Thanks!
---
Apparently Apartment are Appealing
Except for an under cheek sneak rate hike of 25 basis points back in December, the Fed hasn't been able to pry interest rates off the floor in nearly 8 years.
Since the depths of the Great Recession, investors have been faced with taking their hard earned funds into the Wall Street casinos…OR…putting them into hardly earning savings accounts and bonds.
Once the dust settled after the mortgage bomb went off, apartments emerged as one of the most appealing asset classes…for lenders, investors and institutions.  So much so that gazillions of dollars poured into the space…pushing prices UP and cap rates (yield on capital) DOWN.
In spite of that, apartments remain a VERY high demand product type….especially in the right markets.
Apartment Lending Today is as Good as It Gets
Assuming your definition of "good" isn't indiscriminately lending to unqualified borrowers against poorly performing over-priced properties in pathetic markets (say that fast 10 times…that, that, that, that, that, that…..)
Michael Becker says lending today is as good as you can get.  And that's GREAT news for serious investors.
Becker reminds us that 8 years ago, in the wake of the meltdown, banks were effectively in the fetal position licking their wounds.  They weren't interested in lending.  They just wanted to survive.
Today, regional and community banks are actively engaged in commercial real estate lending.  Fannie and Freddie have HUGE bucket of over $30 billion to place this year.  And even paper asset investors are beginning to have an appetite for CMBS (Commercial Mortgage Backed Securities) again.
That's all AWESOME…because funding is the fuel that powers your portfolio.  It's hard to go very fast without it.
How To Qualify for an Apartment Loan
The first thing to understand when it comes to apartment loans is that it's all about the DEAL.  Well, at least mostly.
The lender knows the payments are coming from the operations and not from your personal paycheck.  Whew!
So the lender will take a good look at the property and especially the income and expenses.  If there's plenty there, getting the loan will be a LOT easier.
But YOU still matter.
The lender wants to know you know how to operate an apartment building.  So EXPERIENCE really matters.
Now, just like your first job, you may wonder how do your get your first deal if you have to be experienced.  After all, if this is your first deal, then by definition you have no experience.
Sounds like a Catch-22.  And it is.  Sort of.
The secret is to partner with someone experienced so you get a deal on your resume.  Then, "Voila!"…you're experienced.
It's not rocket surgery.  But you do have to know someone who'll help you lose your apartment investing virginity.
What Are the Risks of Investing in Apartments?
Big question.  The short answer is not knowing what you're doing.  That's why the lenders want to see experience.
But even when you KNOW what you're doing as an "operator", you also need to make sure you're structured to weather stormy weather.  And we're not talking monsoons or hailstorms.  More like financial earthquakes.
So our chat with Becker reminded us of some brilliance we penned in Equity Happens…
"Cash Flow Controls and Reserves Preserve"
It's really common sense.  But when an asset class gets hot, price speculation is SO much more exciting than boring cash flow.  And who likes to sit on piles of idle cash for a rainy day?
But sufficient "debt coverage ratio"…a fancy term for Net Operating Income (Gross Rents less Operating Expenses before Debt Service) being MORE than the mortgage payment is not just required…but a good idea.  Lenders usually want about 20% more…or more.  And so should you.
But besides having enough cash flow to comfortably pay the mortgage, it's important to have enough cash reserves to handle unexpected capital expenses…like a new roof, sewer or parking lot.
After all, if you can't maintain the property, you'll lose tenants…and income.  And if you REALLY neglect the property, the regulators might come shut you down completely.  That would be bad.
Always Have a Plan A, B and C
Real estate investors tend to be optimists.  We buy properties because we expect things to go well.  Otherwise, why would we bother?
And most of the time, most things go pretty well.  At least well enough to manage.  And many of the problems are things we can control…or substantially influence.
But sometimes stuff just happens that's hard to deal with and outside our control.  So in addition to adequate cash flow and reserves, it's a smart idea to have more than one plan for the property.
As a rule of thumb, you should never get into a deal…or structure a deal…so you don't have at LEAST two ways out.  Call them Plan A and Plan B.  And tossing in a Plan C is usually a good idea too.
For example…since we're on the topic of financing…based on today's climate (stupid low interest rates) it's wise to lock in as LONG as possible.  Even if you're plan is to pump up the rents and refinance out all your new equity or sell to the highest bidder in a couple of years.
What if interest rates rise and there are no good loans available to both you or your potential buyer?  Are you prepared (Plan B) to stay in the deal and ride out the storm?  You should be.
And if you're syndicating (raising money from private investors) and the property's doing great (good job!), it can be REALLY tempting to highlight your brilliant investing skills and cut all your investors big, fat checks.
But this drains your cash reserves, and if you fit a speed bump on that rocky road to riches, a little cash can smooth things out.  If you don't have it, then you might need to make a dreaded "cash call" on your investors.  Yuck.  That's no fun.
What IS fun is listening to a smart and accomplished guy like Michael Becker talk about how he went from small time to medium large time in just a few years.  Over 3,000 doors and counting.
Now THAT sounds like a good plan!
More From The Real Estate Guys™…
The Real Estate Guys™ radio show and podcast provides real estate investing news, education, training and resources to help real estate investors succeed.
After our last episode of Ask The Guys, we asked Walter, our email room manager, to rummage through our email inbox and gather up a bunch of listener questions about loans and lending.  And he came up with some gems!
So we dialed up our lending brain trust and convened in our Dallas studio to answer your questions about loans and lending.
Behind the microphones and ahead of the yield curve for this episode of The Real Estate Guys™ radio show:
Your well-capitalized host, Robert Helms
His living on borrowed time co-host, Russell Gray
Residential investor lending specialist, Graham Parham
Commercial lending specialist, Michael Becker
After several years of tight money, it's nice to be able to talk about getting loans again.
Even better, lenders are beginning to to get more creative in looking for ways to attract new borrowers.
But while that's good news, it means savvy investors need to stay on top of the ever-evolving underwriting guidelines.  That's why it so important to have one or more mortgage pros on your team.
So when Walter dragged in a bag of emails full of lending questions, we called on our lending gurus, Graham Parham and Michael Becker, to help us answer.  In fact, we made them do all the work. 😉
We talk about what happens when you're fortunate enough to have equity and want to use a cash out refinance to access it for additional investment.
We discover that…from a lending perspective…not all properties are the same.
For example, a condominium might be in great shape…and your credit score and debt-to-income ratios might be amazing…
But if there's too many renters and not enough owners living in the complex, your condo might be "unwarrantable".
That means the government subsidized lenders, Fannie Mae and Freddie Mac, don't want to make the loan.
Bummer.  Now you can't get the cheapest rates.
However, all is not lost.  Because while Fannie and Freddie might shun your deal, there's an emerging group of private money lenders who can probably help you.
Of course, it's more expensive compared to Fannie and Freddie.  But probably better than leaving your equity trapped and idle in a property.
We also talk about HELOCs (Home Equity Lines of Credit).  These are nifty tools that allow you to have what is essentially a revolving line of credit against the equity in your property.
For a while…in the wake of the mortgage meltdown…lenders were shutting these credit lines off en masse.
Today, lenders are advertising to attract HELOC borrowers.  Happy days are here again!
Of course, we don't think it's smart to count on HELOCs for essential liquidity.  After all, the lender can shut the line off at will.
But they can be VERY handy tools for tapping equity…and only paying interest when you have the funds drawn.  Nice.
One of the issues borrowers are facing is income documentation.
It SEEMS like documenting income is a good idea.  After all, who would lend to someone who doesn't have enough income to make the payments?
BUT…as our good friend Robert Kiyosaki always reminds us…there are three sides of the coin.
In the case of income documentation, most self-employed people are working diligently with their tax advisor to MINIMIZE (legally) the amount of income showing in their tax returns.
But when it comes to borrowing, the lender wants to see LOTS of income.
It used to be that lenders understood this, and would allow a borrower to "state" their income…rather than prove it.
As long as they had good credit, savings, and a legitimate source of income, the lender assumed if the borrower was willing to risk their down payment and credit score, they probably had the means to repay…whether or not the tax returns proved it.
Of course, when real estate got "hot"…and everyone was rushing in and betting on never-ending price appreciation…borrowers and lenders got sloppy.  And we all know what happened.
So today, borrowers need to plan ahead.  That means preparing your income documentation…including your tax returns…TWO YEARS in advance of your purchase!
Obviously, it's a REALLY good idea to work closely with your mortgage AND tax advisors.
Of course, if you decide to make the leap to commercial lending (more than 5 residential units or anything non-residential)…it's the income of the PROPERTY that needs to qualify…and it's your balance sheet…and not your income statement…that the lenders will be interested in.
There's another group of people who are somewhat locked out from all the great cheap government subsidized loans.  Foreigners.   And foreigners have been very interested in buying up U.S. real estate.
Of course, where there's demand, entrepreneurs (even lenders) will look for ways to create supply.  But as you  might imagine, those solutions don't involve government programs.
Still…some leverage…even at higher interest rates…can be better than no leverage.
As we often say, "Do the math and the math will tell you what to do."
Another question that came up has to do with Fixed Rate versus Adustable Rate…which is best?
The answer….as you might guess…is "IT DEPENDS!"
It's hard to imagine interest rates falling too much farther.  So the probability is higher rates in the future.
With that said, asking the the lender to fix your rate for 30 years puts all that risk on them…which you might like…but it's insurance you'll pay a premium for.
So the decision to go fixed or adjustable can be largely based on YOUR plans for the property.  Do you plan to sell in 3-5 years?  Do you plan to hold for 30 years?
Also, if you decide to exit the property in a few years…will you buyer be able to get affordable financing?  You can't always assume you can freely get out of the property…at least not at your price…because if rates are up…there will be less buyers and likely less appreciation.
We think it makes sense to look at the terms of your ARM…and if you can live with the WORST case scenario interest rates…and want to enjoy the low rates of adjustable in the meantime…and ARM could be a good choice.
On the other hand, if you're squeezing into the property with thin cash flow based on a temporarily low interest rate…and you MUST get out in 3-5 years or you'll go bust…an ARM can be a time bomb.
Be smart.
Just like picking your property carefully, it's important to pick your financing carefully.  And your mortgage advisors can be VERY helpful in making good decisions.
For now, listen to our two expert guests and consider how you can be a smarter borrower.
Listen Now: 
The Real Estate Guys™ radio show and podcast provides real estate investing news, education, training and resources that help real estate investors succeed.
Money makes the world go around.  But when you don't have enough, loans are pretty handy.
Real estate financing has changed a LOT in the years following the Great Recession. To get up to speed on the state of the art of lending, in this episode we interview two loan pros.
Sitting in the broadcast cabaret:
Your host and Master of Ceremonies, Robert Helms
Master of the Obvious and no-I'm-not-related-to-Joel co-host, Russell Gray
Residential Mortgage Maestro, Graham Parham
Commercial Lending Mentor of Money, Michael Becker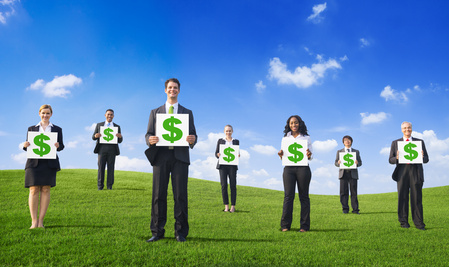 Back in the heyday of easy money…before the sub-prime meltdown exposed the flaws in that model…there were a plethora of loan programs being provided by a gaggle of eager salespeople.
Then everything blew up.  Or more accurately…imploded.  It was like someone tripped over the cord to the bounce house and all the air just came out.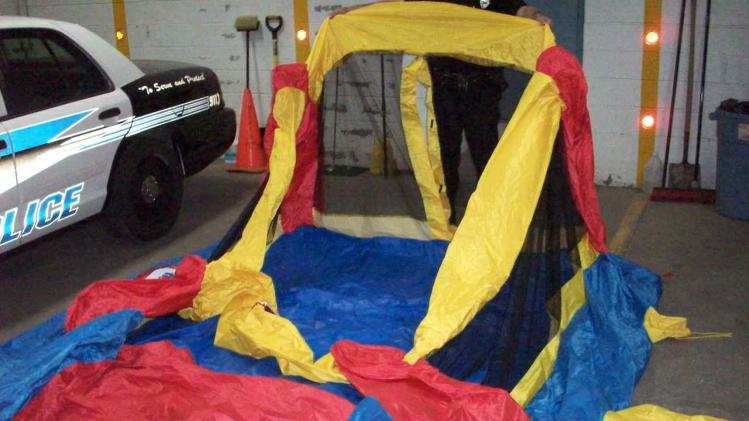 Most people in the mortgage business went broke.  Everything came to a grinding halt.
So the government and central banks intervened in a HUGE multi-trillion dollar way and put in a bottom to the free fall.
Some say they merely kicked a huge can a few years down the road.  Time will tell.
But coming out of the recession, it was much harder to get loans.  This was partly because many lenders were out of business.  And those that were still around were afraid of falling values and aggressive consumerist activism.
But that was then and this is now.
Today, by most accounts, the real estate bottom is well in place.  Equity is happening in many markets.
Dodd-Frank and its regulatory cousins are largely implemented and adapted to…and trillions of dollars in stimulus has worked its way into the marketplace and is looking for a home…to loan against.
All that to say that lending is loosening up, which makes real estate investing a little more fun…albeit more competitive.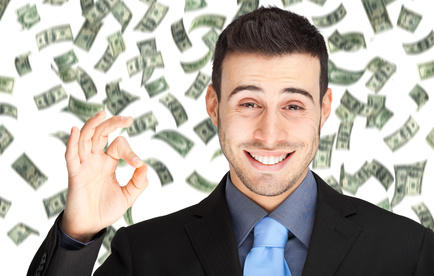 This means it's important to stay on top of new loan products and underwriting guidelines (the rules under which loans are approved).
Your mortgage team is your key to staying up to speed on this ever changing landscape.
When it comes to residential lending there are two basic categories:  4 units or less; and 5 units or more.
So in this episode we have experts on both to provide us an update on where they see lending today, and where they see it heading tomorrow.
If you're an active or aspiring real estate investor, you should be excited.  Because loan program innovation is back!  Private lenders (non-government) are getting back in the game.
This means more money flowing into real estate…and more money for you to work with to acquire more properties.  And right now, it's still dirt cheap.
But rather than clog the blog with all the details, we'll let you listen into the conversation yourself…Enjoy!
Listen Now: 
The Real Estate Guys™ radio show and podcast provides real estate investing news, education, training and resources that help real estate investors succeed.