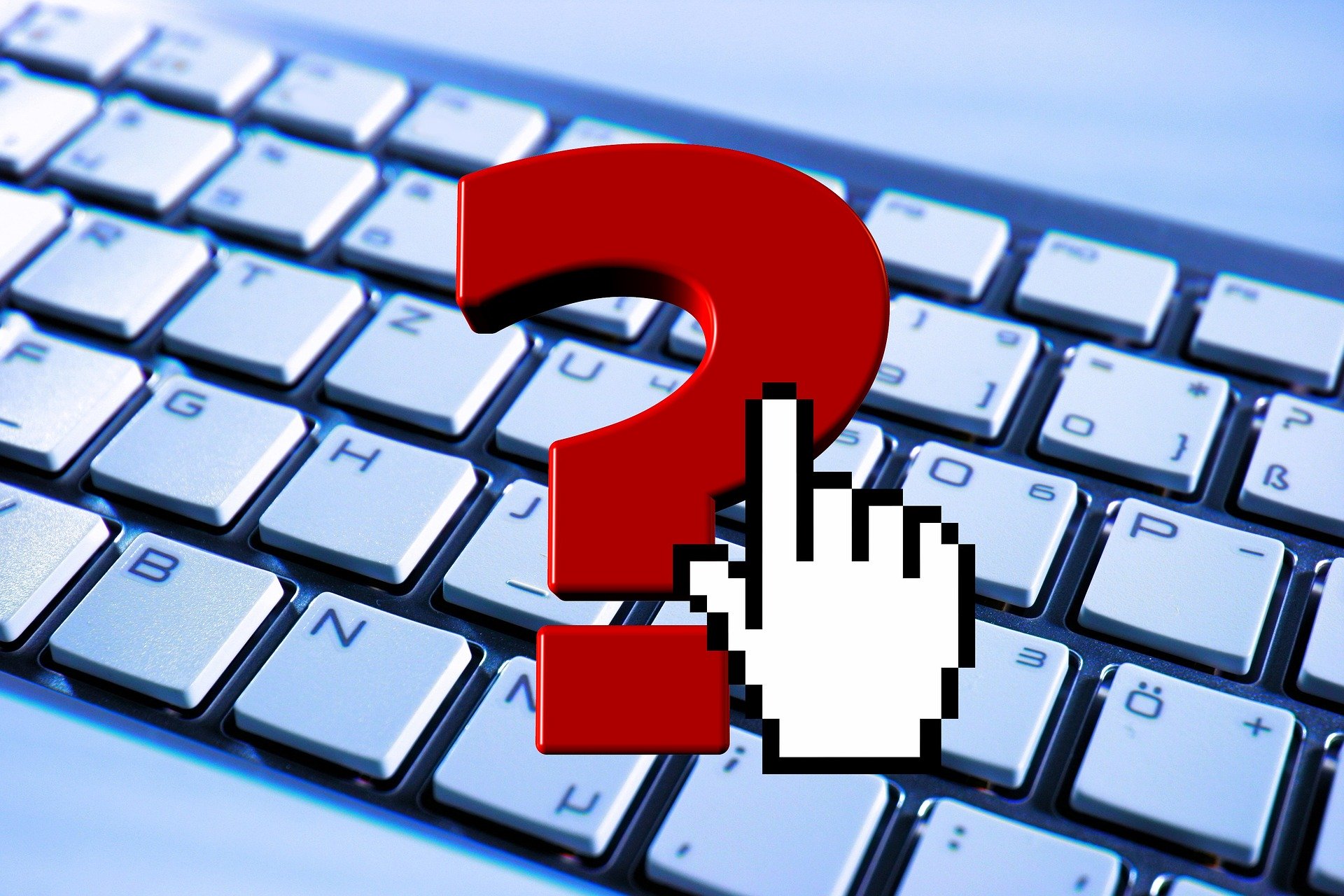 It's time for Ask The Guys … the episode where you ask, and we answer!
We're tackling timely topics … like how to manage property and portfolios during the coronavirus pandemic … and more!
Remember … we aren't tax advisors or legal professionals. We give ideas and information … NOT advice. 
In this episode of The Real Estate Guys™ show, hear from:
Your doctor of discussion and host,

Robert Helms
His nurse of knowledge and co-host, Russell Gray
---
Listen
---
Subscribe
Broadcasting since 1997 with over 300 episodes on iTunes!
---
Review
When you give us a positive review on iTunes you help us continue to bring you high caliber guests and attract new listeners. It's easy and takes just a minute! (Don't know how? Follow these instructions).
Thanks!
---
Using your mortgage as a tool
Our first question comes from Suzanne in Sonora, California. 
She says, "Hey guys, I'm 56 years old. I have a duplex valued around $270K with $210K of equity. I read Rich Dad, Poor Dad, and I've used equity lines in the past to buy other properties, but I'm at a knowledge impasse."
Suzanne says her problem has to do with mortgage payments. If she takes out more equity lines to buy more properties, eventually all her profits are spent on making loan payments. 
Is she doing something wrong?
Well, Suzanne, you're really not doing anything wrong. 
A mortgage is a tool. But like any tool, it has to be used for the right job, and it has to be used correctly. 
The obvious risk here is that you take equity out of a property and then you finance it using short-term financing … and then you make a long-term investment. 
So, a basic rule of thumb is … don't borrow short to invest or lend long unless you are a bank. Otherwise, you can end up with a cash flow problem. 
The other thing to keep in mind is the state of the market. When you're playing this game at the top of a market, when the cap rates are very low, the cash flows on new properties are very low. 
The danger you run is that if the economy takes a downturn … like we are experiencing right now … rents go down, and you end up with negative cash flow and negative equity. 
So, the idea is that when you pull equity out, you want to lock in long-term, permanent financing. 
The other secret to doing this is what we call arbitrage … purchasing a reliable stream of cash flow that will take care of making the payments and providing you a positive net result. 
If all your payments are being used to make equity payments, then you probably haven't made the smartest investment with the equity you extracted. 
The real key here is to borrow long and invest shorter. Focus on the quality and durability of the income and the recourse. 
Multifamily or industrial warehouses?
John in Fargo, North Dakota, wants to know if we had the opportunity to invest in syndicated deals in the upper Midwest, the Dakotas, or Minnesota in new construction multifamily or new construction industrial warehouses … which would we lean toward?
Well, we're not going to give you advice on what to do … we don't give advice. But it is a fair question. 
New construction multifamily is a bread and butter product where there are great loans available and an absolute need that rarely goes away.
New construction industrial warehouses are places that store stuff we need. 
Here are a few things to look at as you make your decision. 
First of all, the market is going to matter a ton … so what is the current supply? What's the current demand? What trends are happening that are going to influence the market?
For example, if a trend is that more loans are available at lower prices, then that means people that were multifamily tenants might become buyers. 
On the other hand, if you see that certain businesses are withering and certain businesses are thriving under something like COVID-19, does that mean there will be more or less demand for warehouses?
All things being equal, some of the safest investments are in housing because people need a roof over their head. 
And like any syndication deal … the team is a big factor. Make sure the people you are partnering with know what they are doing. 
What to do with laid-off tenants
John in Helena, Montana, says, "Due to recent events, I have a couple of laid-off tenants who have done the right thing and reached out to say they will struggle making rent. Do you have any creative ideas to keep me from being the last bill paid?"
Creativity is really part of the big picture here. 
All tenants have decisions to make every day about where they put their money … and most tenants aren't sitting on months and months of savings. 
The average tenant probably has less than a few weeks of savings. 
We've had several multi unit buildings over the years, and we always had a tenant who was our boots on the ground and eyes on the street. 
We'd say, "If you'll do some things like just pay attention and be available and take the trash to the curb, we'll lower your rent by a couple hundred bucks."
It's not free rent like an apartment manager … but it's a nice discount. 
So, if you have someone who can't pay you in dollars … you don't want to forgo the rent … but you can practice some forbearance. 
Find other ways for them to contribute to your investment. Try cutting rent to a third for now and they can owe the rest later. 
You absolutely want to have an open dialogue … especially with people who were proactive and came to you with an open dialogue. 
This is a great opportunity to build your brand … to build a reputation as the kind of landlord people want to rent from. 
You also have to think of the other side of the equation, because you have your own mortgage payments and taxes to take care of. Disrupted rents affect you too. 
Be very aware of what your options are with your specific lender in terms of any relief YOU might get. 
Remember, everybody is going through this. There seems to be an unprecedented level of community cooperation. Be proactive with your lender and other people you're going to need to pay. 
It's also smart to talk to your attorney so that whatever arrangement you come to with your tenant can be binding. 
More Ask The Guys
Listen to the full episode for more questions and answers. 
Have a real estate investing question? Let us know! Your question could be featured in our next Ask The Guys episode. 
More From The Real Estate Guys™…
The Real Estate Guys™ radio show and podcast provides real estate investing news, education, training, and resources to help real estate investors succeed.
---
Love the show?  Tell the world!  When you promote the show, you help us attract more great guests for 

your

 listening pleasure!
Old Capital Lending
Your Multifamily Lending Experts. A Trusted Source to get Your Apartment Loans Funded 

What we like best about the Old Capital Lending team is that they do one main thing … and they do it REALLY well. 
That's Commercial Loans on Multifamily Apartment Buildings! 
They've been the go-to provider for real estate investors looking for apartment loans for over 20 years … Have we mentioned they do this really, really well? 
You can tap into their extensive network of equity and lending sources …Fannie Mae & Freddie Mac agencies, life companies, conduits, wealthy individuals, family offices, institutional investors, and even hard money lenders. 
Their sources trust their underwriting practices and decades of experience … That means YOUR DEAL gets FUNDED. 
Syndicators can benefit from the Old Capital Lending team's experience funding apartment projects for syndicators … helping you structure your "capital stack" just right. 
Their prudent advice and proactive transaction management drives investors to come back to them again and again for deal after deal. 
The Old Capital Lending team regularly contributes to our Secrets of Successful Syndication event! 
Simply fill out the form below to discuss your Apartment Loan questions with their expert team …

Reviews
Here's what your fellow investors are saying …
"Once again Old Capital came through on their word and executed flawlessly. I always trust your professional opinion and feel confident when you're on the deal. I would be glad to recommend you to any brokers or investors looking for a trustworthy debt source. Thanks again for your work, I am looking forward to the next one."  – Michael W., Dallas, TX
"We want to thank you so much for getting this refinance done. Not only was it pretty quick, but painless to boot. If we need any assistance, you'll be the first one we'll call. Thank you again, for all the effort and energy that help make this finally happen."  – Bill K., Santa Barbara, CA
"Old Capital was great to work with. They were able to help secure the financing needed for my first multi-family purchase and get started off on the right foot. It was a pleasure working with Old Capital on this transaction and they guided me through a smooth purchase."  – Al M., Phoenix, AZ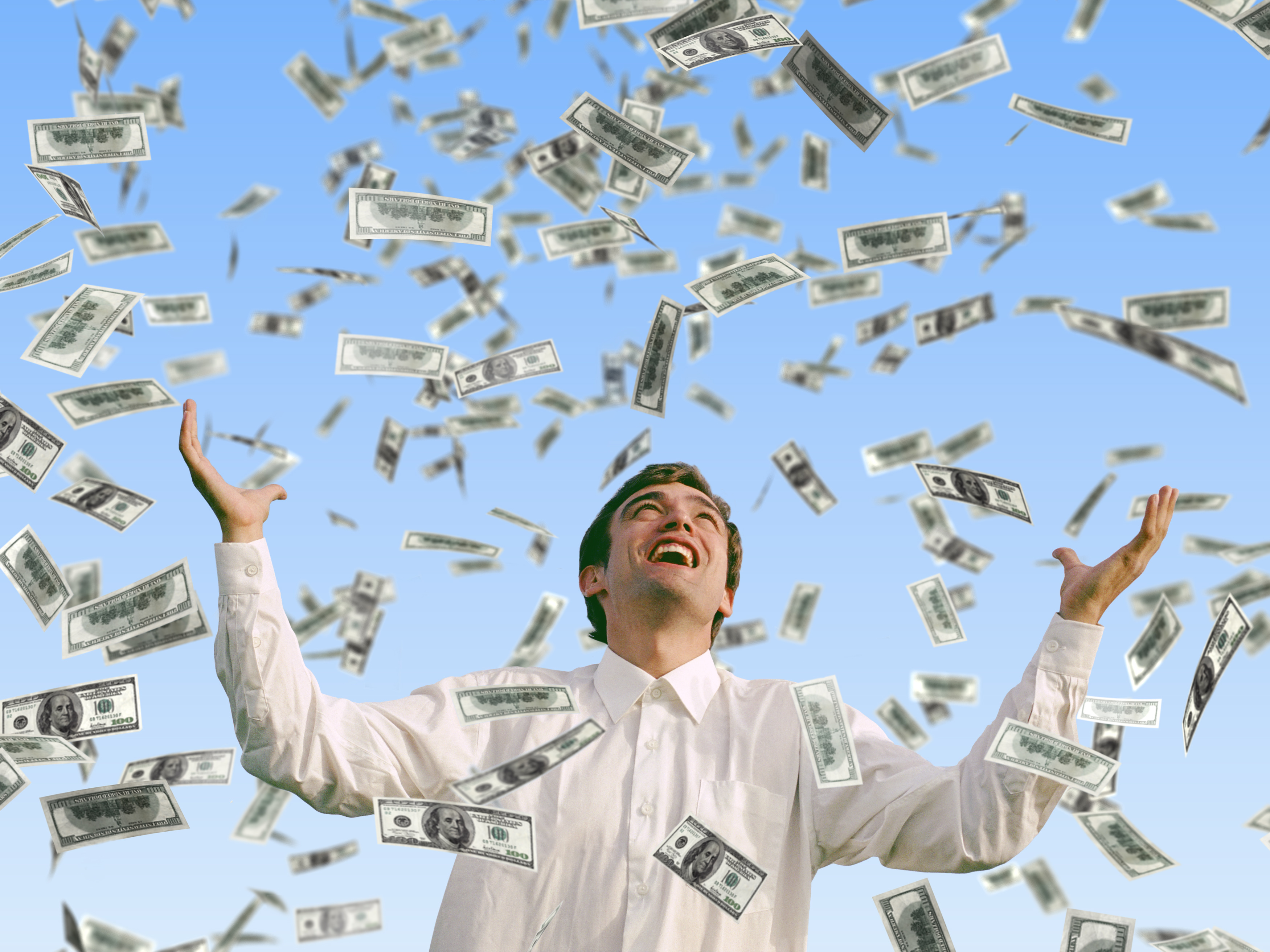 Some people go from rags to riches … all by getting involved in real estate. 
That may not be the case for everyone, but real estate IS one of the most reliable vehicles for building lasting financial freedom. 
We're talking with an investor whose story is a gripping tale of winning … losing … and making a comeback. See what lessons YOU can learn from his experience. 
In this episode of The Real Estate Guys™ show, hear from:
Your free-wheeling host,

Robert Helms

His free-loving co-host,

Russell Gray

Investor and author of

Financial Freedom with Real Estate Investing

,

Michael Blank
---
Listen
---
Subscribe
Broadcasting since 1997 with over 300 episodes on iTunes!
---
Review
When you give us a positive review on iTunes you help us continue to bring you high caliber guests and attract new listeners. It's easy and takes just a minute! (Don't know how? Follow these instructions).
Thanks!
---
Real estate's many paths to financial freedom
We have so many listeners who are brand new to real estate. 
They're trying to figure out if it really makes sense to build wealth with real estate. Is it really a vehicle for growth?
Real estate isn't as simple as some other investments … but there are a lot of reasons to like real estate. It's arguably the best financial vehicle on earth. 
At this particular time in the economic cycle, some people are a little nervous about real estate … but you don't have to be. 
Walking into real estate is like walking into a big mall … there are so many different ways to approach it. 
Real estate is just a vehicle … and it's a vehicle to produce a financial result in your life. 
When you figure that out, the first thing you need to do is develop yourself as an investor. 
Think about who you are, what you want, what you have to work within terms of experience, financial resources, relationships … all the elements that help build your personal investment philosophy. 
Then … you look at what the market is giving you to work with, and YOU work to put it all together. 
You're going to have to fill in some gaps in your education … and maybe your credit score or your income. You're also going to need to position yourself to understand markets and teams. 
The easiest way to do this is to surround yourself with other people who have been there, done that. 
There are so many ways to approach the problem of making money in real estate … and that's what we are talking about today. 
Meet Michael Blank
One of the paradigms we have to break is this idea of scarcity versus abundance. So many people believe that there is only so much to go around. 
By sharing, we all open ourselves up to better deals and more education. It's called an abundance mindset. 
In that spirit, our guest today is a fellow podcaster. He's an author. He's a teacher. He's Michael Blank. 
Michael's latest book is Financial Freedom with Real Estate Investing. But the story of how he got into real estate … like every investor's … is unique. 
Michael has a master's degree in computer science. He started off programming and joined a software startup in the late 1990s.
When the software company went public, Michael found himself with some cash in the bank. But he learned quickly that it doesn't matter what's in your bank account … it's about what passive income you have. 
"I quit my job and learned how to trade stocks and options, how to flip houses. My big idea was actually restaurants, and I got involved with a pizza franchise," Michael says. 
That worked for Michael until the recession. 
"I lost my IPO, millions in the restaurant debacle. I almost lost my house. It was a low point for me, and I learned a lot during that time," Michael says. 
Michael clawed his way out with real estate. 
Like so many people, Michael thought of real estate as single-family house investing. He started by flipping homes. 
But he didn't have any money … so he learned how to raise money and syndicate. He started buying two houses a month and flipped three dozen houses in a few years. 
He ended up investing in an apartment building … and he learned a crucial real estate lesson. 
"While house flipping was profitable, it was a lot of work. I couldn't just take time off if I wanted. Meanwhile, this apartment building was just sending me money in my mailbox," Michael says. 
Today, Michael is one of the leading authorities on multifamily syndication. 
Don't wait to get started
Multifamily is just one of the many real estate options at "the mall." But it's an awesome niche to play in. 
Deals might be a little scarcer … and cap rates might be a little compressed … but financial freedom means having other people get up every day and work hard and send a chunk of their money to you. 
That's what apartments are great at. 
The biggest hold-ups to investors jumping into multifamily … money and experience. 
They think that the smart thing to do is landlord for 5 to 10 years in single-family and then take that experience and "graduate" to multifamily investing. 
"That plan is unnecessary," Michael says. "The ability to raise money and be taken seriously by brokers and investors can be achieved in a very short period of time." 
Michael teaches people how to do just that. 
You can learn all the details … how to read contracts and understand titles and escrow and market analysis … but you have to start with your mindset and your heart. 
If you believe that you CAN learn what you need to know to be successful … then you are already on your way. 
Learn more about how YOU can find financial freedom through real estate investing … and the different investment options available to you … by listening in to our full episode!
More From The Real Estate Guys™…
The Real Estate Guys™ radio show and podcast provides real estate investing news, education, training, and resources to help real estate investors succeed.
---
Love the show?  Tell the world!  When you promote the show, you help us attract more great guests for 

your

 listening pleasure!
Phoenix
In this desert paradise … demand for rentals is heating up!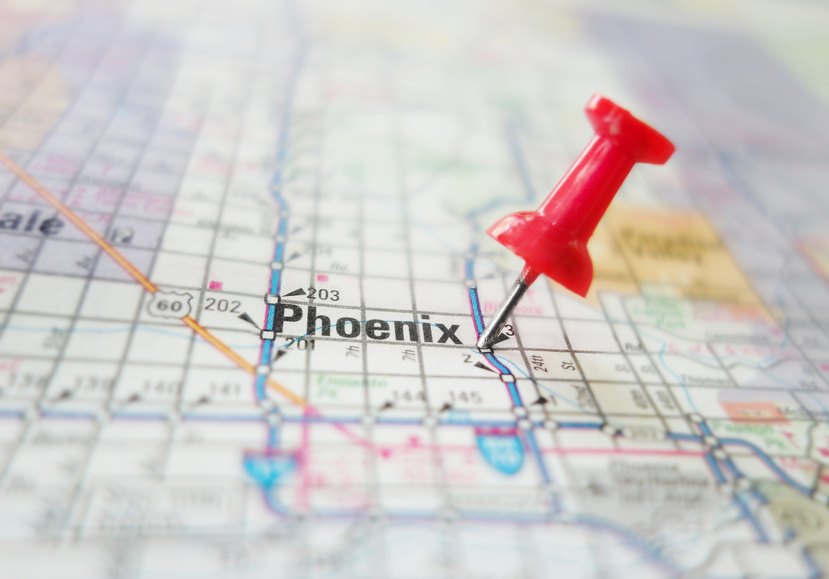 In the heart of the Sonoran Desert sits the "Valley of the Sun" … and this valley is golden for so many reasons. 
Phoenix consistently ranks as one of the most affordable areas of the United States …
So naturally rents have outpaced national growth since 2016. 
In 2018, rent growth in the greater Phoenix area was more than double the national average … but overall rent prices remained significantly lower than the rest of the country. 
The 2017 tax law changes had far-reaching impacts for Phoenix and the other Sun Belt  states. 
People living in high-tax states on the East and West Coasts used to mitigate tax costs by deducting state and local taxes from their federal income tax. 
With that option removed, those same people are moving to low-tax jurisdictions like Phoenix instead. 
The resulting steady population growth has made Phoenix one of the most popular markets for multifamily investments. 
Demand for rentals is strong and supply is low … so there's nowhere to go but up!
And since the '08 market crash, Phoenix demand and pricing has been doing just that … steadily going up and up. 
Industrial space in the metro area fills up fast, rents are rising in the office sector, vacancy numbers are healthy, and the retail market is BOOMING. 
In 2018, major retailers Costco, Lowe's, Sprouts, TJ Maxx, and Nordstrom Rack announced plans to build new stores in the metro area. 
The following year, Phoenix saw employment gains at nearly five times the national rate.  Major industries in the area include finance, biomedical, and software development. 
The western part of the valley is a popular location for warehouse and distribution space. Major distribution centers for Dick's Sporting Goods, SubZero, and REI, Inc. operate from the region. 
The surge in population since 2017 has jumpstarted the revitalization of downtown Phoenix, with revamped buildings housing expansions of University of Arizona and Arizona State University.
When it comes to recreation and entertainment, Phoenix has something for everyone … professional sports teams, national parks, and all-around wonderful weather.
Explore the resources below to discover what opportunities await in this one-of-a-kind desert paradise …
Radio Shows
Reports & Articles
Market Field Trips & Property Tours
Boots-on-the-Ground Teams
Clues in The News
Cypress, TX Market Report
Everything's bigger in Texas … including investment opportunities. High occupancy rates, rising rents, and a growing economy … welcome to Cypress!
Head north of Houston and stumble into a suburban paradise.
Cypress, Texas, is the area's largest suburban community. Amid thick-forested areas and ranch land are single and multifamily properties filled to the brim with high-income tenants.
Reliable renters and rising rental rates make Cypress an excellent opportunity.
In this special report, the team at Fourplex Investment Group shares the most relevant data on the Cypress market. Discover:
Why the market is shifting to

high-density multifamily

properties

Data on occupancy rates and rent increase predictions

Information on economic and infrastructure growth

And more!
See whether Cypress is the right market for your next investment! Get started by filling out the form below to access the Cypress Market Report.
Magna, UT Market Report
Find the next big boom town in the Beehive state. Make your mark in Magna, Utah!
Utah is a market defined by consistent and rapid growth … the population is exploding and jobs are popping up at a record-breaking pace.
New tenants are flooding the towns in the valleys south of the Great Salt Lake … and Magna, Utah, is particularly magnetic.
Magna is tucked right in the middle of a growing industrial space. It's down the road from the expanding Salt Lake City International Airport, new UPS and Amazon centers, and all the amenities of Salt Lake City.
Plus, take advantage of new tax breaks for real estate investors by investing in this SLC suburb … Magna is one of Utah's Opportunity Zones.
In this special report, the team at Fourplex Investment Group shares the most relevant data on the Magna market. Find out:
Growth trends and predictions for the Salt Lake City area

Future building projects and investment opportunities

Stats on economic and business expansion

And more!
Discover whether Magna is the market for you! Get started by filling out the form below to access the Magna Market Report.
Let's take off our blue, red, and orange team colors … hold hands … and take a real-world look at trade tariffs in action.
Most nose-to-the-grindstone real estate investors may not pay attention to, or understand, trade tariffs … or how they could affect real estate investors.
But, like many things we obsess about after 2008, tariffs might mean more to your real estate investing than you realize.
Consider this headline from National Real Estate Investor Online …
Construction Costs Spike for Multifamily Projects 
It's short and you should read it, but here are some quick highlights …
The cost of construction is rising for apartment developers and contractors … including materials, labor, and leasing.
Lumber prices are "out of control" having "increased substantially" … with March prices up 25 percent over January and February.  Yikes.
"The U.S. has added trade tariffs to Canadian lumber of over 20 percent over the last year" and "government policy is also pushing up the price of steel". 
"Prices of construction materials are outpacing consumer inflation by a factor of two". 
"Contractors have been forced to offer higher wages to attract more workers." 
"… apartment projects are becoming more expensive to build … 'You can only pass so much of that on to consumer,' says … the National Home Builders Association." 
"The number of job openings in the construction industry rose to record-breaking or near-record-breaking levels in each of the last five months of 2017 …" 
"The number of people employed in the construction industry rose … more than twice the growth compared to … overall non-farm payroll."
Okay, so there's the foundation.  Now let's unpack it …
First, a boom in apartment building has caused a glut in some markets leading to rent concessions.
If increasing leasing expenses, construction loan interest; materials, and labor costs are all increasing … builders will need to either raise rents or stop building.
Both can be good for nearby owners of existing inventory over the long term.
But in the short term, be attentive to property maintenance and customer service … or you might lose some tenants to those short-term concessions.
But beyond the impact on builders, what about the impact of tariffs on markets, labor, and industries?
If tariffs successfully reset the pricing of commodities like lumber, steel, copper and concrete, there are many potential ramifications.
The motivation behind tariffs is to wean domestic buyers off cheaper foreign goods … and make it more profitable to produce those goods domestically.
The goal is to create domestic jobs in lumber, steel, and mining.
In other words, if Chinese steel or Canadian lumber become more expensive, it could pull up domestic prices to where it's profitable for businesses to expand domestic production … and hire more workers.
This could mean job growth and subsequent housing demand in those markets which produce these items.
So we're watching this whole tariff tussle carefully for clues about which geographic markets might end up catching a boom … just like the energy industry markets did after 2008.
But rising commodity prices can creep into consumer goods too … making MANY things more expensive.
And if prices rise faster than wages, people will actually be poorer in terms of purchasing power … which puts downward pressure on prices … including rents.
Squeezed far enough by rising costs of living … people will move to more affordable housing … and even to more affordable areas.
So again, this is something to pay attention to.  In spite of the current economic "good times" … we're still fans of the more affordable markets and properties.
Lastly, we've learned to be cautious about construction driven employment and wage booms.  We think it's dangerous to invest long-term based on a short-term boom.
Think about it … construction is about building something.  But after it's built, the work is done.  Then what do those workers do?
Unless there's perpetual building, workers need to change industries or move to where there's more building going on.
So it's good to remember that housing is a reflection of economic growth, not a driver of it. Housing is built for and occupied by people who work at something else.
In other words, you don't want to be buying apartments to house people who are building apartments … or anything else that will be "done" at some point.
Whereas a business is a "going concern" and generates on-going revenue, sustainable jobs, and a long-term pool of tenants.
So even if you're a residential investor, pay attention to commercial, industrial, warehouse, and office in terms of construction, absorption, and occupancy.
These are leading indicators of where residential property demand might increase.  Because when businesses are expanding in an area, it's a pretty safe bet residential will too.
Until next time … good investing!
---
More From The Real Estate Guys™…
The Real Estate Guys™ radio show and podcast provides real estate investing news, education, training, and resources to help real estate investors succeed.
How to Step Up to Multi-Family
Is it time to take the leap from single family to multi-family properties? Look no further than the fourplex.
In this special report from the fine folks at the Fourplex Investment Group (FIG), delve into the three big reasons fourplexes are a great long-term investment.  
Discover a concise explanation of cap rates … and take a look at FIG's recommendation for getting a good cap rate, avoiding competition, and adding value to your property.  Finally, check out the four crucial factors to selecting the right market …  a market where tenants want to work and live.  
Whether you're a new investor or are looking to expand your portfolio, this report will give you the information you need to take steps toward investing in fourplexes.  
Get your complimentary report

! 

 

Simply fill out the confidential form below, and you'll receive a fresh copy of

How to Step Up to Multi-Family 

today!
Let the Government Fund Your Next Multi-Family Deal
Imagine creating MORE CASH FLOW, re-positioning your equity for MORE TOP LINE REAL ESTATE … and doing it all with LESS RISK!

The government is going to insure this dream for you!
You own, or are thinking of owning, a portfolio of multifamily properties … What keeps you awake at night?
Let us guess … Losing control of cash flow!
Did we read your mind? Of course. You aren't alone.
This is exactly why Paul Winterowd and his team have invested hours to share this special report on this crazy-good loan. They understand real estate investors and the things that keep you awake at night.
Here's just a few reasons to learn about this FHA loan:
Favorable Interest Rates
Higher Leverage
No Balloon Payment
No Recourse
Longer Amortization
Since you are familiar with multifamily properties, you know exactly what all of this spells…
MORE CASH. MORE PROFITS. LESS RISK.
In this special report, Paul reveals exactly how you can take advantage of FHA loans for your multifamily properties. Before you finance any other property, you really should consider what Paul has to share.
Paul's knowledge just may save you millions and make you millions!
Use this form to request your free copy of Let the Government Fund Your Next Multi-Family Deal …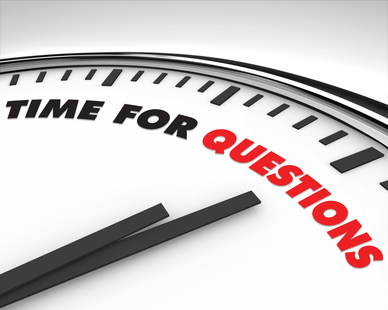 In another intriguing rendition of Ask The Guys,  we dig deep into the email grab bag and pull out another great batch of listener questions.
Behind the mics but ahead of the times for this Ask The Guys edition of The Real Estate Guys™ radio show:
Your Answer Man host, Robert Helms
His questionable co-host, Russell Gray
---
Listen
---
Subscribe
Broadcasting since 1997 with over 300 episodes on iTunes!
Review
When you give us a positive review on iTunes you help us continue to bring you high caliber guests and attract new listeners. It's easy and takes just a minute! (Don't know how? Follow these instructions.)  Thanks!
---
How to Invest in Out of Area Real Estate
This questions comes up ALL the time….especially from people living in high cost, low rent areas like California.
We always say, "Live where you want to live, but invest where the numbers make sense."
Easy to say.  But how?
The answer isn't complicated, but it does take some work.
First, get in touch with your inner investor.  That is, decide what you want your real estate investing to do for you…and what you're willing to do to get it.
Sometimes travel's involved.  You'll definitely need a team.
Next, pick a market that is likely to provide the kind of real estate opportunities you're looking for.
Some areas are tight supply relative to high demand.  That means they're expensive and likely to increase.  But they probably won't cash flow.
Other markets provide solid cash flows and abundance of working class jobs.  But don't hold your breath for huge equity gains…unless you force it through adding value.
Once you have a market, it's CRITICAL to build a TEAM.  And the most important, yet most unappreciated and overlooked team member is the lowly property manager.  This is the MOST important person on your team.
After all, your property manager is the primary person responsible for managing income and expenses.  But your property manager can also help you identify prospective properties to purchase.  It's something we put a big emphasis on in all our market field trips.
Sadly, most newbie investors get excited about the property and pro-forma financials…and then figure out the market and management later.  BIG mistake…and one you should avoid.
What's the Best Investment for a Sixty-Something Passive Investor?
That's like asking what's the best medicine.  It really depends on what's ailing you!
With that said, we think the first and best initial investment for ANY investor is in education.
As Ben Franklin said, "An investment in knowledge pays the best interest."
But as much as love books, podcasts, webinars, seminars, summits and field trips…sometimes a great way to learn is simply to talk with some experienced investors.  Especially those who don't have anything to sell you.
Generally speaking, "best" is really a matter of suitability.  The goal is to pick an investment vehicle and strategy which is most likely to produce a desired outcome with minimal risk.
With that said, ALL investing decisions have risk….including a decision not to invest…or a default decision not to invest by not deciding anything at all.  In other words, inaction is an action by default.
So when you know you need to do something, the trick is to think about what you're really aiming at.
In financial planning, it usually comes down to the following categories:
Preservation of Purchasing Power (some call it Preservation of Principal, but we think that's a misnomer.  Because if you're sitting in a currency which fails, or a bond or note which pays in a currency that fails, you may get paid back, but you won't be able to buy anything)
Income (interest, dividends or profits from ongoing operations…like rent)
Capital Appreciation (equity from buy low, sell high)
Growth and Income (a balance between growth and income…something income producing real estate does quite well).
Then you have to look at time frames and liquidity.  How long can you leave the money in the investment?  What if you have an emergency and need the money out sooner than expected?
If not being able to get to the money creates a unbearable hardship, you can only choose investments which can be quickly sold or otherwise converted to cash.
Typically, the more liquid an investment is, the lower the return (think savings account)…or the more volatile the pricing (think stocks).
Real estate is relatively stable, but not very liquid.
This a bigger topic than a blog or a broadcast, but an important one.
Basically, it comes down to knowing your needs and understanding your options.  Both require asking good questions, verifying the answers, and thoughtfully considering how to best select the investment choices whose features most align with the needs you're trying to meet.
Where to Get Money for Building and Investing?
Another common and popular question.  The great news is there are LOTS of options!
Typically when people ask this question, it's because they aren't lendable or banks aren't lending.
So aside from traditional loans where you need to qualify based on your credit, income, net worth and (sometimes) your investing experience, private money is a place many investors are turning to these days.
In our Secrets of Successful Syndication Seminar we talk about how private investors can serves as lenders or as equity partners, or as both.
And with interest rates so low and the stock market so volatile, many people are looking at private placements back by real estate as a great place to invest their savings.
Many of these private investors are discovering they can use funds from their self-directed IRA, in additional to their other savings and investments, and enjoy the benefits of real estate without the hands on hassle.
So if you have investing expertise and can show a private investor how you can put their money to work in your deal and pay a good return, you'll probably get some takers.
You still need to "qualify", but it's personal based on the relationship, the deal, and your's and your team's ability to execute.
Where Can I Find an Experienced Investor to Mentor Me?
This is a GREAT question for several reasons.  First, it implies the need to learn from someone more experienced.  Real estate investing attracts a lot of mavericks and they naively dive in because it looks easy.
Then, when they get in trouble, they don't have anyone to turn to for help.  Or they're embarrassed and just try to figure it out on their own.
If you push your limits (and you should), you're bound to get stuck at the upper limits of your ability.  This is where your mentor can help you break through.
They key is to have the right mentor with the right access and relationship.
This is a TALL order because most successful people are very busy.  So when you find a prospective mentor, you'll need to provide something of value.
So the first thing is to decide what kind of investor YOU want to be.  Then go look for someone who's been successful doing what you want to do.
Next, figure out a way to get close.  You want to learn as much as you can, so you can look for ways to add value.
Obviously, sometimes people who love to teach create mentoring programs.  And if they're credible and qualified, these can be great investments.
Other times, you might find someone to mentor you in exchange for your helping them.  For example, you could volunteer time to do research, vet deals, inspect properties or assist an active investor in some way.
A GREAT way, if you have the ability, is to help an expert investor write a books, create a seminar or develop a training program.  Now you're on the inside, and you get a front row seat for all the best ideas.
You're Just One Good Idea or Relationship Away from a New Success
While it's true you need to kiss a lot of frogs to find the Prince Charming real estate market, team member, deal, investor or mentor…when you find that winner, it suddenly all becomes worth it.
And because most people don't have the fortitude to keep pressing forward, you'll find the longer you stay in the game, the less crowded it is.
So keep on kissing those frogs and it won't be long before you leap frog to the top!
More From The Real Estate Guys™…
The Real Estate Guys™ radio show and podcast provides real estate investing news, education, training and resources to help real estate investors succeed.