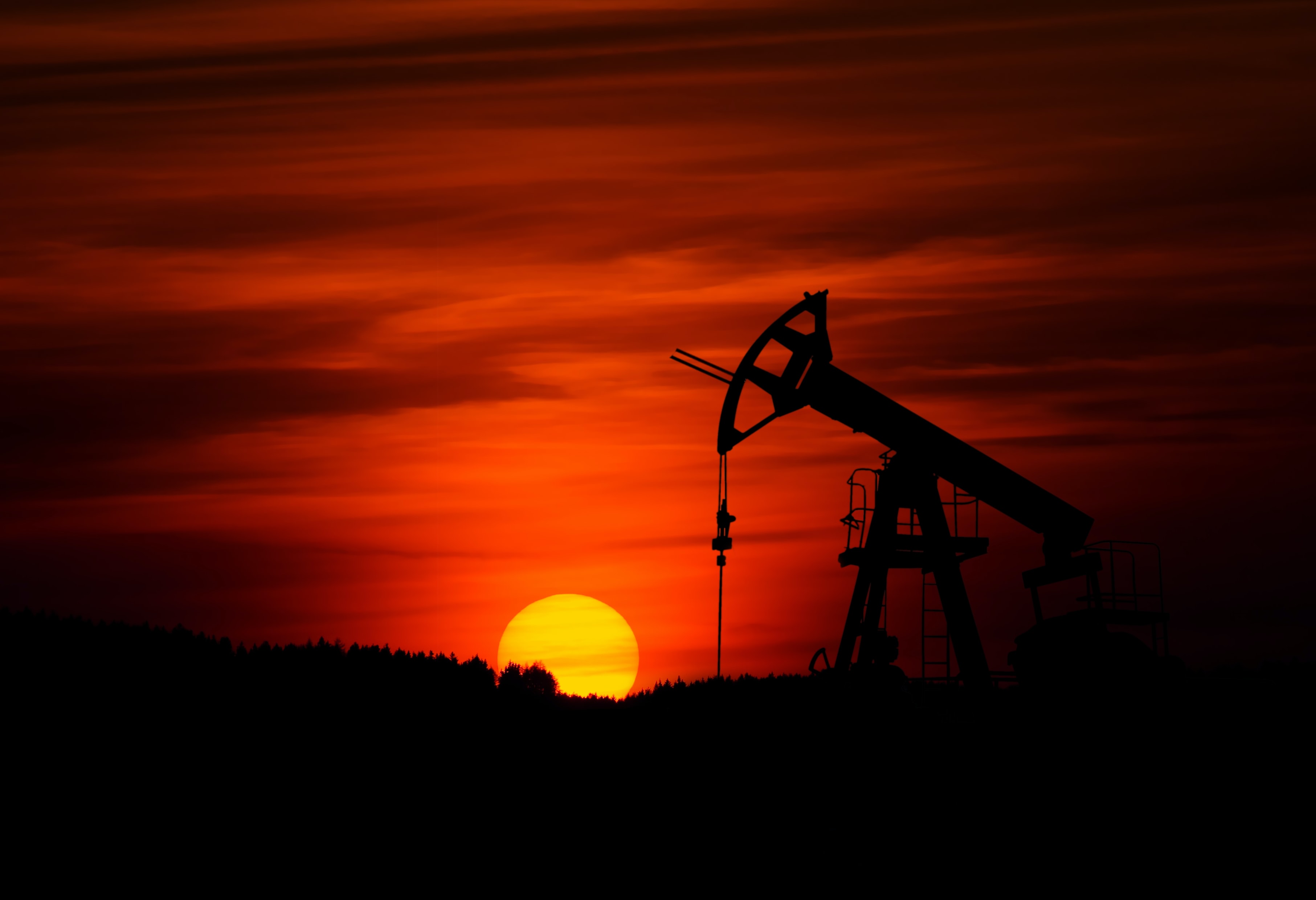 When everyone stays home … oil is affected. 
The COVID-19 shutdown crushed demand, and oil prices crashed. But common sense says … prices could rise again when demand returns. 
In every crisis there are opportunities. To find out where those opportunities are in the current oil crisis, we're sitting down with a long-time oil man. 
There is a way to help hurting well owners and end up with a long-term stream of cash flow. Oil's not well … but it could end well!
In this episode of The Real Estate Guys™ show, hear from:
Your slick host,

Robert Helms

His slimy co-host,

Russell Gray

Special guest and long-time oil man,

Bob Burr 
---
Listen
---
Subscribe
Broadcasting since 1997 with over 300 episodes on iTunes!
---
Review
When you give us a positive review on iTunes you help us continue to bring you high caliber guests and attract new listeners. It's easy and takes just a minute! (Don't know how? Follow these instructions).
Thanks!
---
What's going on in oil?
Have you noticed the price of oil? Prices are dropping! So, what does that mean for real estate investors?
Obviously, what has happened in oil recently is directly attributable to supply and demand. 
Realizing that we have a financial system that requires exponential growth, it's going to require exponential consumption of oil. 
That puts a LOT of pressure on oil production. 
So, the natural thing is to think that if there's going to be an increase in demand … oil prices will go back up. 
Of course, oil is denominated worldwide, primarily in dollars. So, oil can also be used as a proxy … not just for economic activity but also for the dollar. 
That's why real estate investors should pay attention to it … that and of course, the fact that oil is built in as energy to the cost of pretty much everything. 
Right now, with the entire global economy on shutdown, the global demand for oil has completely stopped. 
Unfortunately, you can't shut off the production of oil the way you would flip a light switch. 
So … there's a big glut. So much so that the price actually fell below zero. 
And something inside us says, with practically free oil … there's got to be an opportunity. 
The principles of investing … whether you're talking about oil, real estate, or gold … are really all the same. 
Changing the paradigm
Are you an optimist or a pessimist? 
If you're a pessimist, you'll find all the reasons to figure out that this is a terrible time to be in the oil business, and there's no money to be made. 
If you're an optimist, you'll discover opportunities. 
It's all about your paradigm. 
Our guest is a guy that has been in the oil and gas business since the early 1970s … Bob Burr from Panther Exploration. 
"I've been in the business since 1973. I've seen just about everything, and this time is really unprecedented," Bob says. 
The real problem, Bob says, is that COVID-19 has shut down the world economy. Even though gas at the station is cheaper than it has been in years … no one is really buying it. 
"There's no buyers. There's no storage. In fact, we'll probably convert our saltwater disposal facilities to have more storage areas. We may start buying all this oil and storing it," Bob says.
This strategy could mean making big bucks later in the summer when demand hopefully increases again. 
It's opportunities like these that Bob has his eye on. Because like any investment, you have to open your mind to new ways of doing things. 
"The next six months to a year, there's going to be a reshaping of the oil and gas industry," Bob says. 
Bob predicts that many strong independent oil companies are going to go under. They have tremendous debt services where banks have loaned them millions … and all they'll be able to do is liquidate. 
On the other hand, Bob says his team is doing a large bond offering. They've also developed an advisory board of experts to help guide the company through these challenges.
Typical ways to get involved in oil
What are ways investors get involved in oil?
It might seem to be a great time to buy these stocks, but how do you pick the ones that will be going under? Picking wrong could get you killed in that arena. 
You can always invest your money instead in the drilling portion of a program … it gets you great write-offs and income from the well … but if a drought comes you could have losses. 
Or you can go into partnerships where you buy leases. Then, you sell it for profit to the people who are going to drill wells. 
There are also many different ways you can get into the saltwater disposal business … a great business that makes money. 
Every oil business needs to have a place to dispose of their salt water as they produce … and they need to keep producing.
Businesses have requirements on their leases … as long as they are producing, they own the lease. 
There are also many different ways to work in the industry in syndications.
Taking advantage of oil's current position
"When some of these businesses file bankruptcy, we want to be the one source that comes to their aid and supplies money. I feel like in the next three years, we'll raise between $100 million and $500 million to come in and take advantage of these opportunities," Bob says. 
It's not without a gamble … but Bob says now is the time to make a tremendous entry into the business with tremendous rewards. 
Bob has come up with a pretty ingenious way to take advantage of oil's current position … but not take advantage of the folks in the industry. 
People are going to face bankruptcy and lose their properties and their businesses … but Bob's team has come up with a plan to help some of these folks out. 
"Instead of going in and trying to steal these properties, we want to help these people by giving them the cash flow they need for a couple of years. We've set up a decent interest rate, but we make sure that their production can pay us back in two years," Bob says. 
During the housing crisis when people were losing their homes, there were vulture funds who were waiting for people to fail and scraping up assets for pennies on the dollar. 
Then, there were folks who went in proactively to the homeowner and said, "We can help you out of this in exchange for a longer term play."
That's really what Bob and his team are looking to do during this crisis. 
For more information on the opportunities in oil … listen to the full episode!
---
More From The Real Estate Guys™…
The Real Estate Guys™ radio show and podcast provides real estate investing news, education, training, and resources to help real estate investors succeed.
---
Love the show?  Tell the world!  When you promote the show, you help us attract more great guests for 

your

 listening pleasure!
Oil prices crashed as the COVID-19 shutdown crushes demand.
Common sense says prices could rise again when demand returns.
To find out where the opportunities are in the current oil crisis, we sit down with a long-time oil man … and discover there's a way to help hurting well-owners and end up with a long-term stream of cash-flow.
Tune in and find out why oil's not well but could end well!
---
More From The Real Estate Guys™…
The Real Estate Guys™ radio show and podcast provides real estate investing news, education, training, and resources to help real estate investors succeed.
---
Love the show?  Tell the world!  When you promote the show, you help us attract more great guests for 

your

 listening pleasure!
Oil & Gas
Don't overlook a REAL asset with REAL opportunities for profit. Take a deep dive into a market with major mojo … OIL AND GAS!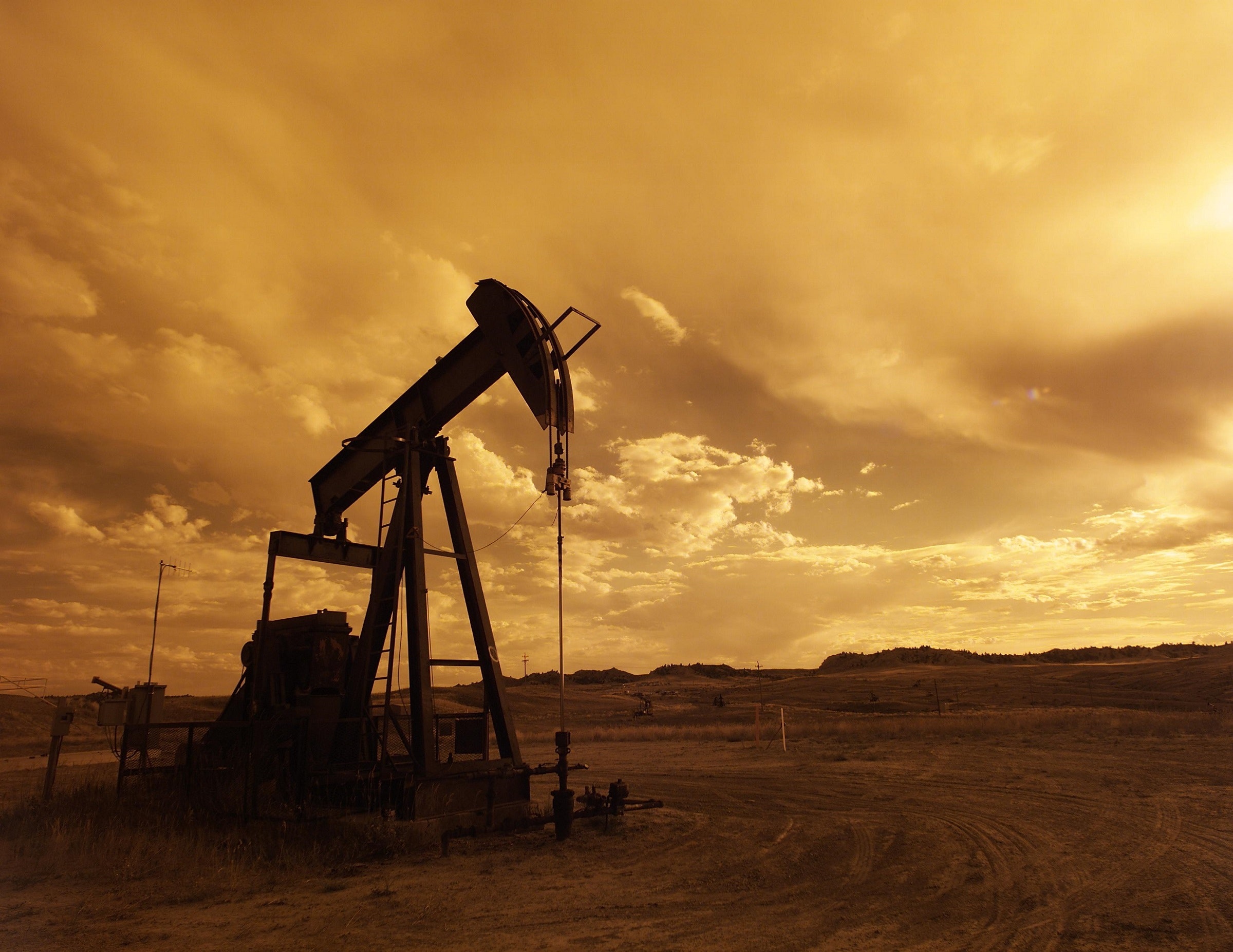 Real estate investors looking for a lucrative market have their eyes out for the next best new thing … but the right investment could be something VERY, VERY old. 
Oil and natural gas began forming MILLIONS of years ago … but today they represent one of the hottest investment niches. 
Demand for energy … like oil and gas … survives every cycle and every crisis. 
In 2018, the world demand for oil reached over 100 million barrels per day. 
And with new innovations in technology that improve efficiency throughout the exploration, extraction, and refining process … production costs are dropping dramatically!
One of the most attractive elements of the oil and gas market is passivity. You can cash in a cut of the profits … without doing any of the "dirty" work. 
Here's a clue! … Oil has created more wealth for individual owners than any other investment class. 
The Energy Information Association (EIA) predicts that oil prices will reach as high as $125 per barrel by 2030 and $230 per barrel by 2050. 
ATTENTION HIGH INCOME EARNERS … Oil and gas investing offers the best tax benefit of just about any other investment. 
These tax benefits can be taken against your ORDINARY income … not just passive or investment income. Score!
The U.S. tax code allows investors to deduct up to 85 percent of their domestic oil investment in their first year. 
The oil and gas industry offers many different ways for investors to get involved: 
✓ Drilling and exploration
✓ Energy funds
✓ Production programs and syndication
✓ Salt water disposal facilities
✓ And more!
Oil and gas is a REAL asset with REAL opportunities for investors like YOU. 
Explore the resources below to get to know this market better … 
Radio Shows
Reports & Articles
Market Field Trips & Property Tours
Boots-on-the-Ground Teams
Clues in The News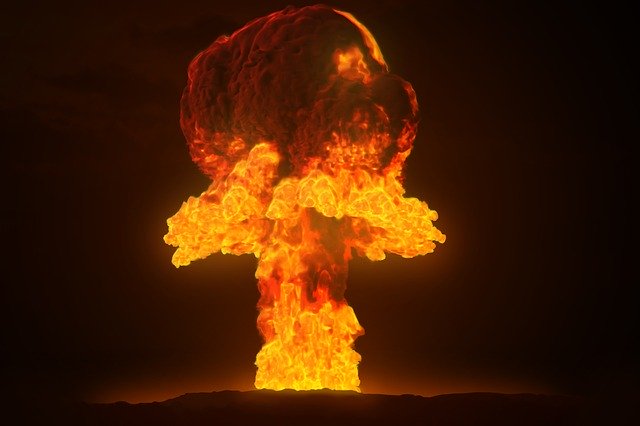 You probably heard the Fed just dropped their interest rate target 50 basis points … which is economic geek speak for half a percent.
If you're a devoted market observer, you've probably seen a dozen reports with as many interpretations about why they did it and what it means to everyone … except YOU.
That's because mainstream financial media doesn't talk to real estate investors. In fact, they barely acknowledge we exist …
… and they surely have NO idea how we think or what we really do.
They just look at investing through their "buy low, sell high" paradigm …
… and are therefore understandably obsessed with trying to divine which direction the next bloviation from the Eccles building will send the paper trading lemmings scurrying.
To Wall Street, "investing" is sprinting in and out of positions faster than the crowd. Miss a step and you get trampled.
And MOST of what they think and say means NOTHING to Main Street real estate investors.
Meanwhile, issues critical to real estate investors (and syndicators) go completely ignored … leaving you to read between the lines for clues in the news.
Not to worry! Your friendly neighborhood compulsive-obsessive newshounds here at The Real Estate Guys™ radio show are here to fill the gap.
So … what's a real estate investor to think … and do … in the wake of this latest extraordinary tactic by a clearly concerned Federal Reserve?
Let's break the topic into bite size pieces …
First, the CONTEXT …
This is the Fed's first "emergency" action …
(at least in terms of a big, unscheduled rate cut … pay no attention to the billions in "not QE" printed to plug the ongoing problems in the repo market)
… since October 2008.
Hmmm … that date seems oddly familiar … didn't something big happen back then?
And if the economy is really as strong as everyone claims, WHY is this "shock and awe" unscheduled cut needed?
We're being told this is in response to the Coronavirus threat to the economy. Some say the Fed's move validates the fears of a global pandemic.
Weird. Weren't all the recent press conferences designed to calm such fears?
But there's a MUCH bigger question to consider …
If the threat of a pandemic has closed factories and broken supply chains, how does printing more money fix that?
Hint: It doesn't. But it does create some other side effects investors … real estate and otherwise … probably want to pay attention to (more on that in a moment).
We think there are a couple of issues at play …
First, as we've been saying for the last few years, there's an important difference between economic activity (the speed of the vehicle) and the financial system it runs on (the vehicle itself).
If your car is zipping down the road to riches at 75 miles per hour, you're feeling like you're making great progress.
But if you don't notice the oil pressure dropping and engine temperature rising, you won't know the vehicle is breaking down … and your trip is in jeopardy.
Make sense?
Gold, oil, the dollar, and interest rates are all important gauges on the financial system dashboard …
… right alongside the speedometer and tachometers of employment and GDP, which measure the speed of the economy.
We think there's a possibility the Fed is injecting liquidity trying to lubricate an engine that's on the brink of breaking down.
Remember, the repo market crisis all happened BEFORE the coronavirus showed up.
The second major issue helping put the Fed's latest move in context is a variation on the same theme … interest rates.
But not the "let's lower interest rates to stimulate this already red-hot economy" use of interest rates.
More like the "let's put a bid on bonds to prop up fragile credit markets" kind of interest rates … the "black hole event horizon" kind (which is a much bigger discussion we've had before).
For today's discussion, here's what you need to know …
The Fed doesn't "set" interest rates. They simply set a target at which to aim their "open market operations".
This is a confusing way of saying the Fed will buy or sell bonds in the open market in order to manipulate interest rates up or down.
When the Fed sells, it adds to supply, driving bond prices down and interest rates up. That's clearly NOT the plan right now.
So the flip side is the Fed plans to BUY bonds, bidding UP the prices, and driving interest rates DOWN.
Here's the important point …
Bond traders KNOW this. And they also know the Fed will pay ANY price to make it happen.
Rising interest rates would be like SAND (or worse) in the financial system's engine … triggering a wave of defaults, margin calls, and a liquidity crisis of biblical proportions. It would make 2008 look like a bad hair day.
So what do bond traders do? (And yes, you should care …)
Bond traders FRONT-RUN the Fed and PILE into Treasuries, bidding them up, driving interest rates DOWN … to ALL-TIME lows.
Yes, we realize many headlines claim "scared" investors are fleeing the "dangers" of the stock market to the "safety" of bonds.
Maybe … but we think not.
Our guess is it's not fear, but greed driving the flurry of Treasury bond buying.
Meanwhile, let's now quickly consider the potential ramifications for Main Street real estate investors …
The most obvious is what we discussed last time … low interest rates create a big opportunity to restructure debt and acquire new cheap debt.
We also think TRUE safety-seekers will start migrating into real assets … like precious metals, oil, and real estate.
Of course, we've been talking about this for years. But these macro trends roll out slowly, so we're pretty sure there's a lot of room to get on the long-term trend train.
And while we could (and probably should) discuss what the rise of precious metals and oil say about the dollar, we'll probably save all that for the Summit … when he have all big brains with us.
The more germane discussion for real estate investors is the effect of low interest rates on income producing real estate.
Three words: Shrinking. Cap. Rates.
As Treasury yields fall, they pull down the yields on ALL investments, including rental properties.
Of course, as any seasoned real estate investor knows, falling cap rates mean RISING prices … and EQUITY for those who acquire real estate at the front end of the cycle.
As insane as it seems, this move by the Fed suggests the bull market in cash-flowing real estate might actually be getting a booster shot.
But BE CAREFUL … because it's easy to get sloppy with underwriting and market selection when things get hotter and even more competitive.
Always remember, unlike stocks and bonds, people still need real jobs to make income properties perform. It's hard for unemployed tenants to pay rent.
While admitting we're far from experts on the matter, our guess is the coronavirus crisis will come and go like the many others before it.
So the real lasting impact may not be (hopefully) loss of large numbers of human lives … or even major disruptions to America's economy or individual lifestyle and freedoms.
But it may wake America up to the vulnerability created by an over-dependence on Chinese manufacturing …
… and a renewed enthusiasm to bring more manufacturing back to the United States.
These are the kind of durable jobs with the potential to drive a sustainable surge in demand for real estate of all kinds.
Smart investors will be watching to see if and where these jobs end up … and will jump in to ride the wave as those markets revitalize.
Yes, these are troubling times. But they're also full of lessons and opportunities.
The odds are good that the world will not just survive, but thrive, despite the consistent parade of threats and temporary turmoil.
Real estate investing is a long-term game played best by watching the long-term trends … and letting real estate do for you what it does best …
… providing investors with a way to profit from the long-term decline of the dollar while staying mostly insulated from the wild volatility of the Wall Street casinos.
The second decade of the last century are known as The Roaring Twenties.
Good times were fueled by abundant currency from the newly formed Federal Reserve … and the resulting debt and speculation which ran rampant.
As you may know, it ended badly.
The Great Depression ensued … an event which ruined lives, fundamentally changed the United States government, and took decades to recover from.
Today, we're on the threshold of the second decade of this century.
And once again, the United States is "enjoying" a Fed-fueled party of absurd debt and speculation.
Will it end badly this time?
Or will the lessons learned from the 1929 and 2008 debacles provide the necessary wisdom to ride the free money wave without an epic wipe out?
No one knows.
But as we say often, better to be prepared for a crisis and not have one … than to have a crisis and not be prepared.
Last time,  we discussed some of the gauges we're watching on the financial system dashboard such as gold, oil, debt, the Fed's balance sheet, bonds, and interest rates.
But of course, we can't control any of these things.
That's why we think it's very important to control those things you CAN control … so you're better positioned to navigate the things you can't.
Fortunately, real estate is an investment vehicle which is MUCH easier to control than the paper assets trading in the Wall Street casinos.
And if history repeats itself, as Main Street investors who are riding the Wall Street roller coasters get spooked … many will come "home" to the Merry-Go-Round of real estate.
For those of us already there, this migration of money creates both opportunities and problems.
Like any investment, when lots of new money floods in, it lifts asset prices.
While this generates equity, unless you sell or cash-out refinance, your wealth is only on paper. And equity is fickle. Cash flow is resilient wealth.
Meanwhile, when prices rise higher than incomes, finding real deals that cash flow is much harder. We're already seeing it happen.
The key is to move up to product types and price points where small, inexperienced investors can't play.
Of course, this takes more money and credit than many individual investors have. That's a problem, but also an opportunity.
Another strategy is to move to more affordable, but growing markets.
This also takes an investment of time and money into research, exploration, due diligence, and long-distance relationship building … unless you happen to live in such a market.
So once again, this is better done at scale … because the time and expense of long-distance investing is hard to amortize into one or two small deals.
Bigger is better.
It's for these reasons, and many more, we're huge fans of syndication. 
Syndication allows both active and passive real estate investors to leverage each other to access opportunities and scale neither could achieve on their own.
But whether you decide syndication is a viable strategy for you …
… to take more control going into what history may dub "The Tumultuous Twenties" …
… it's important to have a game plan for developing both yourself and your portfolio.
So here's a simple process to take control of your investing life, business and portfolio heading into a new decade …
Step 1: Cultivate positive energy
It takes a lot of energy to change direction and compress time frames.
Building real wealth with control requires learning new things, taking on new responsibilities, and building better relationships.
So it's important to put good things into your mind and body …
… be diligent to put yourself in positive environments and relationships, while limiting exposure to negative ones …
… and stay intentional about focusing your thoughts and feelings.
That's because what you think, how you feel, and what you believe all affect your decisions and actions. And what you do directly impacts the results you produce.
Improving results starts with a healthy body, mind, and spirit. More positive energy allows you to pack more productivity into every minute of the day.
Step 2: Establish productive structure
This also takes effort. That's why we start with cultivating energy. But being effective isn't just about expending energy.
There's a big difference between an explosion and propulsion.
Structure helps focus your energy to propel you to and through your goals.
Structure starts with getting control of your schedule. Time is your most precious resource … and you can't make more of it.
But structure also includes your spaces … your home, office … even your vehicles and devices. They should be organized to keep you focused and efficient at your chosen tasks.
Yes, you can and should delegate to get more done faster.
But even if delegation is your only work (it's not … learning, monitoring and leading your team, making decisions … those stay on your plate) …
… you'll need spaces conducive to focus, with access to resources and information, so you can organize and delegate effectively.
Then there's legal, financial, accounting, and reporting structures.
Once again, all these take time and energy to get together. So start by cultivating energy and taking control of your schedule.
Step 3: Set clear, compelling goals with supporting strategies and tactics.
You might think this comes first, and perhaps it does.
However, you can cultivate energy and establish fundamental structure as a universal foundation for just about any goals.
But whenever you choose to do your goal setting, it's important to establish a very clear and compelling mission, vision, set of values, and specific goals for yourself, your team, and your portfolio.
This clarity will help you more quickly decide what and who should be in your life and plans … and what and who shouldn't.
When you have clarity of vision, strategy and tactics become evident.
Step 4: Act relentlessly
We think it's important to "keep your shoulder to the boulder" … otherwise it rolls you back down the hill that you're working so hard to climb.
Fortunately, as you use your newfound energy and structure to act relentlessly towards your goals, you'll eventually enjoy the momentum of good habits.
Lastly, be aware that this is a circular process … not a linear one.
You'll keep doing it over and over and over. That's why having an annual goal setting retreat is an important time commitment on your calendar.
We don't know if the 2020s will be terrible or terrific at the macro level.
But history says those at the micro level who prosper in good times and bad are those who are aware, prepared, decisive, and able to execute as challenges and opportunities unfold.
Those are all things each of us can control.
In case you haven't noticed, there's a LOT going on in the world as we sail into a brand new investing decade …
In addition to wars and rumors of wars, a growing number of notable people are publicly expressing concerns …
… not just about the economy and financial markets, but the system itself.
Perhaps the most notable is Ray Dalio of Bridgewater Associates, the largest hedge fund in the world.
In a recent article, Dalio warns …
"The World has Gone Mad and the System is Broken"
Dalio's essential thesis is the system of free money has created a series of negative trends that will eventually converge into a fundamental and epic re-set.
"This set of circumstances is unsustainable and certainly can no longer be pushed as it has been pushed since 2008. That is why I believe that the world is approaching a big paradigm shift."
Of course, just because he's successful doesn't mean he's right. But Dalio is certainly well-qualified to have an opinion worth paying attention to.
But as we've learned from studying smart people, understanding what they're saying takes some time and effort.
We think it's worth it. Because any "big paradigm shift" involving the financial system affects EVERYONE … including lowly Main Street real estate investors.
If you're new to this discussion, consider making a modest investment of time and money to watch our Future of Money and Wealth presentation, "The Dollar Under Attack". It's helped a lot of real estate investors see a bigger picture.
It's important to understand the difference between the "economy" (activity) and the "system" (the structure supporting the activity … including currency, banks, credit, and bond markets).
Remember, the economy was humming along leading into 2008 … booming, in fact. But the system was faulty under the hood, and ultimately broke down.
Just like a car, the economy can go faster or slower … but only while it's mechanically sound.
If the vehicle's systems fail, then the car is incapable of speed … and may not even run at all.
Then, when the car breaks down, your skill as a driver is meaningless, except perhaps for avoiding catastrophe when it happens.
In all cases, you end up on the side of the road going nowhere.
The same is true with the financial system and your skill as an investor. If the financial system fails, it can sideline a lot of people … including you.
Of course, the financial system, like a car, has gauges … indicators of performance, health, or impending failure.
But not all gauges are easily seen. And reading them requires education.
That's why we hang out with smart people like Chris Martenson, Peter Schiff, Brien Lundin. G. Edward Griffin, and Robert Kiyosaki.
Even better, each of these guys are connected to lots of other smart people like Danielle DiMartino Booth, Mike Maloney, Grant Williams … and many more.
You may not yet be familiar with some of these names. Except for Kiyosaki, none of them are serious real estate investors … and that's GOOD.
As we learned (the hard way) in 2008, when you live in an echo chamber of people who all hope … even need … the economy and financial system to be functional …
… there's a tendency to ignore or discount even the most obvious problems.
As Upton Sinclair said …
"It is difficult to get a man to understand something when his salary depends on his not understanding it."
There were warning signs leading up to 2008. Peter Schiff and Robert Kiyosaki both saw them and publicly warned people. Very few listened.
Unsurprisingly, both Schiff and Kiyosaki stopped getting invited on to mainstream financial shows. Wall Street's not likely to advertise on programs outing a failing system.
And people making millions in the mortgage business weren't interested in hearing how the mortgage markets were about to implode. Ditto for real estate, stocks, and bonds.
However, smart investors are wise to look beyond their own normalcy bias and the filtered news which is produced by people whose livelihood depends on a rosy narrative.
Risks are ever-present … and the worst are those you don't see coming.
But before you go full fetal freak out, we're NOT saying the end of the world is nigh. After all …
"A bend in the road isn't the end of the road … unless you fail to make the turn."
Helen Keller
But if Dalio and others are correct, then there's more than a reasonable probability of substantial changes to the financial environment we're all operating in … then it's worth preparing for.
After all, it's better to be prepared and not have a crisis, then have a crisis and not be prepared.
Remember … ignoring risk isn't optimism, it's foolishness.
Legendary real estate investor Sam Zell says one of his greatest assets is the ability to see risk and move forward. You can't navigate a hazard you don't see.
So what are some things our smart friends are watching heading into 2020?
Gold, oil, debt, the Fed's balance sheet, bonds, and interest rates.
These are like the dashboard gauges for the health of the financial system.
Right now, at least three are blinking red … gold, debt and the Fed's balance sheet.
It's also important to note that those three are also leading indicators for bonds and interest rates.
That's because if the world loses faith in the dollar, they won't buy U.S. debt, which is growing at a staggering rate.
In spite of all their bickering, Congress and the White House manage to agree to big time spending.
And if the world loses its appetite for U.S. debt, then either interest rates rise (something which directly affects nearly all real estate investors) …
… or the Fed needs to buy up the new debt with freshly printed money. This is called "monetizing the debt" … and would show up on the Fed's balance sheet.
Some say this "monetization" could lead to hyper-inflation. Others think it means the U.S. could go into decades-long stagnation like Japan.
Maybe.
The difference is Japan doesn't issue the world's reserve currency and enjoys a friendly relationship with the country that does (the United States).
So we'd say the United States situation isn't exactly the same as Japan. But what do we know? We're just two dudes with microphones.
Maybe there are clues in the news …
The world's super-rich are hoarding physical gold
Yahoo Finance, 12/10/19
Hmmmm … it seems the "fear" trade … those looking to park wealth someplace "safe" are choosing gold … in addition to, or instead of U.S. Treasuries.
If instead of Treasuries, you'd expect interest rates to rise as bond prices fall due to less bidding.
But while there's currently only a little upward pressure on rates, it's not much … so someone must be buying them. Chris Martenson says it's the Fed.
In other words, the Fed might be starting to monetize the debt.
So it's notable the "super-rich" are following the lead of the world's central banks in acquiring gold. No surprise, as of this writing, that gold is trading at a 7-year high.
In other words, if Chris Martenson is right, everyone (except the Fed) would rather own gold than U.S. debt denominated in U.S. dollars.
But we know Uncle Sam can't default. The US can print an unlimited number of dollars. So no one is avoiding Treasuries because they don't think they'll get paid back.
The concern must be the value of what they'll get paid back with … the dollar.
Think about your paradigm of wealth. Do you denominate wealth in U.S. dollars? Are you ready for a "big paradigm shift"?
Buckle up.
The new decade should be an exciting ride … scary and dangerous for those not strapped in with the right education, information, portfolio structure, and tribe.
Education, preparation, and tribe have never been more important. If you're not seriously investing in those things, perhaps now is the time to start.
Meanwhile, we're bullish on Main Street.
We think real people who do real work and own real assets will fare much better than those counting on paper promises from Wall Street, bankers, politicians, and pensions.
If you're a fan of real estate and other real assets, you're already on the right track. Now it's time to take it to the next level.
Even if you're a die-hard cash flow investor … more intent on collecting properties than flipping them … it's still important to pay attention to market cycles.
After all, though you might not plan to "sell high", it's sure nice to "buy low".
Besides, "buy and hold" doesn't mean you're not harvesting equity when conditions are ripe … which is usually closer to a cycle top.
So, what is a "cycle"? Why do cycles happen? And what do they look like?
Maybe obviously, cycles are the ups and downs of prices or economic activity. And they always seem so obvious when charted after the fact.
Of course, cycles are hard to see when you're buried in the weeds of the here and now. That's why it's smart to listen to seasoned investors.
Economic cycles … those sometimes severe and shocking ups and downs … happen for a complex variety of reasons … but are rooted in a fundamental pattern of action and over-reaction.
Think of it like a car fishtailing on an icy road …
It starts with a sudden acceleration or braking. Then a cascade of exaggerated actions and reactions take place … with lags in between … as both driver and vehicle strive to find an equilibrium and get back in sync.
Skilled and experienced drivers keep their emotions in check …
… calmly making proven moderate adjustments to quickly regain control and get the vehicle pointed safely in the right direction.
Of course, that's just one car and one driver.
In a professional race, it's a cohort of highly skilled drivers. In your daily commute, it's a diverse collection of amateurs.
In financial markets, there's an eclectic mob of professional investors, politicians, bankers, business executives, and upper-middle-class workers …
… all subject to greed, fear, and ego.
It's amazing there aren't bigger market wrecks more often.
The tell-tale sign of a cycle top is when everyone has piled in … and the prevailing belief is the good times will never end. But then they do.
Professionals recognize this and get out of the way and wait.
There's an old investing adage attributed to some fellow named Rothschild …
"The time to buy is when there's blood in the streets."
Hmmm. Makes you wonder how much money you'd make if you could find a way to trigger such a bloodletting? But that's a discussion for another day …
For mere mortals like us, it's simply a matter of watching events unfold … and getting in position to move in when others are moving out.
Of course, you don't want to "catch a falling knife" … another investing adage which refers to buying a failing investment.
So just because everyone's selling doesn't necessarily mean you should be buying. Sometimes there's a reason an asset goes "no bid".
Cheap doesn't mean bargain. There's no guarantee that something cheap won't go to zero.
Of course, with tangible assets like real estate, the "zero" scenario is less likely.
Still … when leverage is involved, equity can most definitely go to zero … even if the property doesn't.
How do you know the difference between an opportunity and a trap?
For clues, we watch smart, seasoned investors like Sam Zell. Fortunately, Sam's come out of his shell, so he's appearing more often in media to share his immense wisdom.
So, when we saw this headline pop up, we took time to listen to what mega-billionaire real estate investor Sam Zell has to say …
Sam Zell Says He's Buying Distressed Oil Assets During the Slowdown
Bloomberg, 11/14/19
What's nice is there's a video and you can hear it straight from Sam himself.
Like most brilliant people, he says a lot in a few words. You can watch for yourself, but in short, Sam sees TEMPORARY distress in oil assets. And that's a GOOD thing.
Now we're not saying you should invest in oil, although there are some compelling reasons to consider it right now.
But oil is a sector where Sam Zell sees opportunity. However, the lessons are less about oil and more about how Sam recognizes and reacts to market conditions.
Here are some of our key takeaways from Sam Zell's comments …
Look ahead and anticipate the next boom or bust … and react NOW, not after the fact. In other words, be proactive and get in front of opportunity as it develops.
Always pay attention to the supply and demand factor.
This is a common theme any time Sam Zell talks about how he evaluates opportunity. When supply and demand get out of sync, prices can rise or fall disproportionately. This "gap" creates attractive buying or selling opportunities.
Zell obviously doesn't think demand for oil is going anywhere soon, even though there's a temporary over-supply driving prices down.
It's these "low" oil prices that are creating issues for oil producers … and creating opportunity for investors like Zell.
That's because, as we've noted before, there's a lot of debt in the oil sector which was put in place when prices were higher.
And just like a real estate investor levering up a property during peak rents … when rental rates fall, debt can go bad fast … creating an urgent demand for cash.
Cash is king in a crisis.
It seems obvious. But it's hard to sit on "idle" cash when everything's booming. Yet legendary investor Warren Buffet is sitting on over $120 billion cash right now. Maybe there's a reason.
Real assets cash flow.
Zell mentions he doesn't lend. He buys assets. And if you listen carefully, he talks about how cash strapped oil producers are selling cash flow. That's what Zell appears to be buying.
There are probably many more lessons. Sam's a fun guy to study. Unlike Buffet, Sam Zell is fundamentally a real estate guy.
And as we learned from Ken McElroy in the wake of the 2008 downturn, the energy sector … and oil in particular … is a huge and important driver of economic strength in several U.S. markets.
So for that reason alone, oil is a sector real estate investors should watch. Right now, oil is energy, and energy is fundamental to all economic activity.
Meanwhile, remember that in both up cycles and down cycles, there are ALWAYS opportunities in real estate.
That's because every regional market, neighborhood, and individual property is unique … there's often a lot of room to negotiate a profitable win-win …
…and there's much a smart investor can do to proactively add value without needing to depend on unpredictable external factors.
We think it's safe to say that demand for real estate, like oil, is probably not going away anytime soon … no matter what's going on in politics or trade.
Just be careful to use financial structures you can live within both up and down cycles.
Late filers in the U.S. just got finished assessing last year's tax damages.  For some, it was a pre-Halloween shocker.
Fortunately, there's still some time left in the current year to make some smart moves and take advantage of some of the most generous tax breaks available to investors …
First, consider setting up a Qualified Retirement Plan.  Even if you don't fund it until next year, you'll need it in place by end of year or you lose the option.
Be aware that not all retirement plans are created equal.  In fact, there's one specific plan that can 10x your tax savings! 
Of course, there's a lot to consider when deciding how a QRP makes sense for you. 
That's why we asked tax strategist CPA Tom Wheelwright and QRP expert Damion Lupo to get on a video conference with us to talk through the pros and cons. 
One thing we'll talk about FOR SURE … is how to avoid the most dangerous and expensive mistake many real estate investors make with their retirement accounts. 
That ALONE makes it worth the time.  Plus, it's free. It's informative. And nothing's for sale.  
So click here now to register for The Tax Truth About Real Estate Investing with Retirement Accounts featuring Tom Wheelwright and Damion Lupo. 
But wait, there's more!  And that's not hype …
Another great opportunity for a HUGE current-year tax break comes from investing in oil and gas.
We know.  Energy isn't REALLY real estate … but it comes out of the ground, provides BIG tax breaks and passive income.  So it has a lot to offer real estate investors. 
Robert Kiyosaki first exposed us to the idea of using oil and gas for tax breaks.   
Since then, we've invited long-time oilman Bob Burr to join us aboard the Investor Summit at Sea™ to teach us about oil and gas investing. 
Bob's always a BIG hit.  We learn a lot. And we're happy to say, Bob will be back for our next Summit.
But you don't need to wait to have Bob explain oil investing.  You can click here now to listen to our recent interview with Bob Burr. 
Of course, today's topic is taxes … and while most real estate investors understand depreciation when it comes to buildings, most don't understand it when it comes to energy.
So we asked Bob and his team put together a short video to help you understand the terrific tax benefits of energy sector investing.  Click here now to request free access.
Last but not least on our list of year-end tax saving opportunities is … buy an investment property!
After all, investment real estate offers some of the best tax breaks available. 
As CPA Tom Wheelwright explains in this fantastic Investor Summit at Sea™ presentation … the current tax law's bonus depreciation provides HUGE tax benefits. 
Of course, you should never let the tax-tail wag the investment-dog.  Do your homework and be sure to pick a strong market and a great team.  
But accelerated depreciation schedules can make even a late addition to your property portfolio a big-time contributor to your tax-saving strategy.
So there you go … some great ideas about how YOU might save BIG on your 2019 tax bill.  Sure, it takes some effort, but the return on time could be HUGE!
Keep in mind … we're The Real Estate Guys™ and NOT the Tax Guys.  So be sure to work with your own qualified tax advisor to figure out what makes sense for you.
And if you need help finding a brilliant CPA who's well-versed in how to get maximum tax benefits out of your investments click here to connect with Tom Wheelwright. 
Happy Tax Planning! 
In a complex financial eco-system, there are MANY components, dependencies, and inter-dependencies …
… any of which can be the catalyst for a seismic economic earthquake.
The flip side and basis of real estate's stability is real estate's relative lack of liquidity as compared to publicly traded securities.
After all, you can't hit a buy or sell button and execute a real estate transaction in seconds like you can with stocks, bonds, currencies and options.
Real estate moves slowly.
That's why real estate prices and rents don't bounce around on a daily basis after a Presidential tweet, an executive faux pas, a jobs report, or even a Federal Reserve interest rate pronouncement.
It's also why so many Mom and Pop investors come home to real estate when the Wall Street roller coaster ride becomes a little too nauseating.
But because most minor economic waves tend to break harmlessly against the breakwater of real estate's stability…
… real estate investors can get bored of watching the horizon for the occasional financial tsunami.
And boredom's not the only problem.
There's also the issue of overwhelm. In today's complex world, there's not only a lot more to watch, there's a lot more chatter.
While lots of information is generally good, some stories get lost in the noise. And entering an election year, there's a LOT of noise out there.
But it's a mistake to tune out and assume all is well. Or to put blind faith in the "smart" people whose hands are on the controls.
Sometimes, those in control are the very people creating and downplaying the problems.
Remember, it was then Fed chair Ben Bernanke who assured the world in 2007 that the sub-prime crisis was contained and didn't pose a threat to the economy.
We all know how that ended.
Current Fed Chair Jerome Powell recently assured the world that the U.S. economic expansion is sustainable.
Perhaps.
But there's a long list of alarm bells going off … in bond markets, in oil, in trade, the dollar, geo-politics, and the resumption of easy money (just don't call it QE).
Okay. Take a breath. Yes, Halloween is coming up, but we're not trying to scare you … much.
It's unwise to unplug a blaring smoke alarm because it's interrupting your sleep.
If you're trapped in the wrong slow-moving real estate and you wake up late to a developing problem …
… you may not be able to rearrange your portfolio fast enough to avoid losses and capture opportunities.
Remember … a bend in the road isn't the end of the road unless you fail to make the turn … and problems and opportunities exist concurrently in any transition.
Events are often only as good or bad as your personal awareness and preparation make them.
So back to our threat assessment …
You're going to be hearing more about problems with pensions.
But before you check out because you think pensions don't have anything to do with you … think again.
You may not have a pension. But lots of people do.
More importantly, pensions control a HUGE chunk of assets in the economy, including stocks, bonds, and real estate.
While there may be many reasons for any particular pension fund's failure, there are a couple of undeniable macro-factors common to all …
… artificially low-interest rates and an aging population.
This one-two punch has many pension plans on the ropes.
Recently, General Electric (GE), an iconic company once revered for its great management, announced it's freezing workers' pensions.
GE is FAR from alone.
Both public and private pension programs, not to mention Social Security, have been on a slow motion collision course with insolvency for many years.
There are many potential ramifications for real estate investors. Some good. Some not so much.
Starting with the not so good …
Loss of purchasing power creates a ripple effect in any economy … affecting which states, cities, neighborhood, product types, and price points people can afford for housing.
Jobs and wages are important. But neither have a direct impact on retired people living on fixed income.
When costs tenants can't control rise for essential items such as energy, healthcare, food … they're forced to cut back on big things they can control, like rent.
Think about that when you jump on the senior housing bandwagon. Not all senior housing communities or investments are created equal.
Also, for investors with properties in retirement markets … even if YOUR tenants aren't depending on pensions and social security directly …
… those retirement checks still provide the economic fuel for the local economy.
After all, your tenants might work at the restaurant, gas station, grocery store, dry-cleaner, auto shop, or landscaping service providing services to retirees.
When retirees cut back, it affects those tertiary businesses and their employees (your tenants). Pay attention to these dependencies.
Bigger picture, failing pension plans mean potential bailouts.
While the Federal government can (for now) still print unlimited amounts of dollars, local municipalities cannot.
So failing local government pensions create a huge temptation for local officials to increase property taxes and the costs of municipal services.
Landlords are easy targets for pandering politicians in cash-strapped towns.
And while you might not pay directly for all municipal services, it doesn't matter. If the tenant's costs go up, it puts downward pressure on their ability to pay you rent.
It's a complex eco-system and we're all inter-connected.
Bailouts also could mean big federal tax increases, or perhaps even worse … loss of faith in the dollar, rising interest rates (pressure on both you and the tenants), and a general decline in the economy, jobs, and wages.
Robert Kiyosaki tells us failing pensions are one of his biggest concerns right now.
There's more to watch out for, but before you go into a full-fetal coma, let's end on a high note …
The flip-side of any crisis is opportunity.
When asset prices collapse, those who are liquid, educated, well-connected, and emotionally prepared can acquire quality assets at bargain prices.
So note to self: Now is the time to get liquid, educated, well-connected, and emotionally prepared.
Sadly, many retirees will sell homes to raise cash, then enter the ranks of renters. So just like 2008, demand for rentals in the right areas could actually increase.
Therefore, it's important to really understand your markets, their drivers and demographics, and to be mindful of the product types and price points favored by an increasingly large retirement population.
For example, multi-story homes can be less desirable to seniors. Warm weather is a plus … who wants to shovel snow in their 70s?
Great local medical services are also really important to seniors.
And if retirees have moved away from friends and family in search of affordability, great transportation infrastructure is another valuable market "amenity".
And of course, areas with an overall lower tax burden help those fixed incomes stretch further.
It's not rocket science, but you do have to think.
That's why we attend conferences and listen to smart people talk about all these things from different perspectives.
It's also why we host the Investor Summit at Sea™ each year, where we get together with big-picture thinkers together and street-level niche experts to find ways to think big but invest small and smart.
Whether you join us at these events or find your own tribe, we encourage you to take your nose off the grindstone a few times a year and confer with the smartest investors you can find.
Because even though you can't possibly watch it all and see every threat or opportunity forming, your tribe can. And you can all learn faster together.
Until next time … good investing!
More From The Real Estate Guys™…
The Real Estate Guys™ radio show and podcast provides real estate investing news, education, training, and resources to help real estate investors succeed.
---
Love the show?  Tell the world!  When you promote the show, you help us attract more great guests for 

your

 listening pleasure!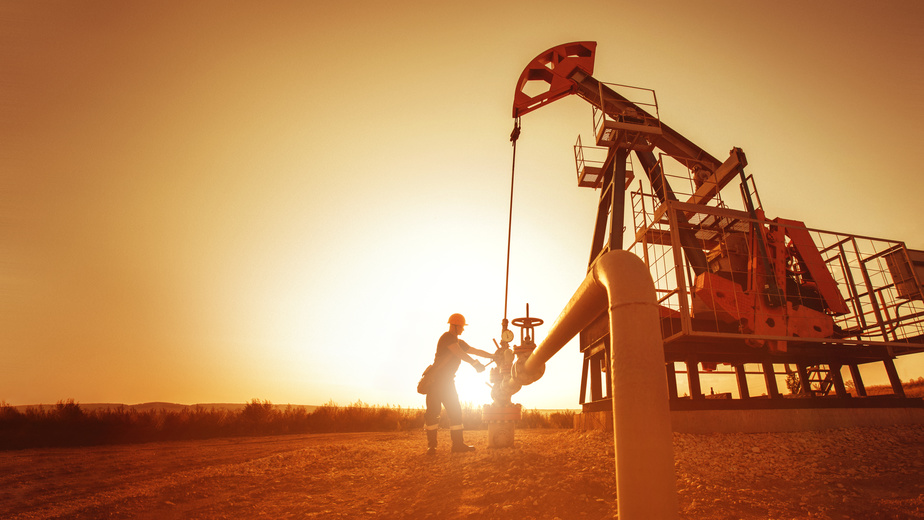 Land is at the heart of real estate investment. Some investors build on the land. Others profit from growing on the land. 
But today we're talking about the opportunities that lie UNDER the land … oil and gas. 
Many investors hop into real estate because of its tremendous tax breaks … but that often only applies to PASSIVE income. 
Oil and gas offer huge tax benefits that apply to ACTIVE income … that's why high-income earners love this niche. 
No investment is perfect … some forms of oil and gas investing come with high risks along with high rewards. That's why we called on a seasoned Texas oilman to learn more. 
We're exploring exciting strategies for finding more predictable profits and tax benefits in oil and gas. 
In this episode of The Real Estate Guys™ show, hear from:
Your drilled-in host,

Robert Helms

His drilling-down co-host,

Russell Gray 

Founder of Panther Exploration (PANEX),

Bob Burr
---
Listen
---
Subscribe
Broadcasting since 1997 with over 300 episodes on iTunes!
---
Review
When you give us a positive review on iTunes you help us continue to bring you high caliber guests and attract new listeners. It's easy and takes just a minute! (Don't know how? Follow these instructions).
Thanks!
---
A unique way to catch a break 
Today we're talking about a niche within real estate that has some unique upsides and some great tax benefits … and it's something you might not have considered before. 
Oil and gas is a very different type of investment … but there is a huge tax advantage to oil and gas investments that doesn't exist in too many other investment categories. 
So, if you're at the end of the year, and you've got a big tax problem, and you're trying to figure out where to deploy some capital … you could make an investment and get a tax break. 
Energy is forever. It's not a fad. It's not an industry that shuts down … and any type of economic recovery is going to require the development and consumption of energy. 
Oil and gas has a history with the petrodollar in association with the dollar and other currencies. But it also acts as a hedge against currency, because it's a commodity like gold. 
Another interesting aspect of oil and gas is it's not JUST oil and gas. There are many peripheries of the business. 
There are actual businesses that are associated with the industry that aren't directly oil … so you can make a profit based on the oil business without having the same level of risk.
We're hardly experts in oil and gas … but we are learning. And that's why we hang around with smart people who know a lot more than we do. 
One of those people is our guest is Bob Burr, founder of Panther Exploration (PANEX). He has been in the oil business for over 45 years … and he has plenty of expertise to share. 
Opportunities in oil and gas
The first thing to know about oil and gas is that there is certainly an economic benefit. Everyone goes to the pump and sees what happens to oil prices. 
But this time of year there is also a tax benefit. 
We often say that we don't let the tax tail wag the investment dog … but this niche might be the exception. 
If you invest a dollar in oil and gas, the federal government will let you write off all the intangible cost of that drill. 
"That means if you drill a hole in the ground and it has no value, it's a hole. They used to make us depreciate the equipment out over seven years and eventually you would write off 100 percent. Now we get to write off the equipment also," Bob says. 
Bottom line … you're talking about a 90 or 95 percent write-off against ordinary income the first year, right at the beginning. 
So, how do you get started?
There are really a couple of different ways to invest in oil. The first is exploration … trying to figure out where the oil is. 
Many of these properties are not owned. Instead, they are leased with wells that produce oil. 
Most people looking for the tax write-off don't want to be involved in exploration … because most of the time you don't hit oil. 
Instead, they want to be involved in wells that are already producing. Wells produce different amounts of oil each day depending on the location … but some wells have been producing for decades. 
The other option is to find other businesses associated directly with the oil and gas business that makes sense for investors. 
Three years ago, Bob and his team started to look at saltwater disposal wells. 
As wells produce oil, they also produce tremendous amounts of saltwater. You can't dump saltwater on the surface … it kills everything. 
So, the government requires producers to pump this water back down into the earth at a safe level. 
Bob pays a landowner to lease their land and builds a well to safely pump this saltwater … and other drilling companies pay him to take care of their saltwater waste for them. 
"We're operating a well now that in the first two years it was in production, it made $4.8 million," Bob says. 
Bob has also built off of this business by finding a way to clean the water before pumping it … allowing them to separate and remove any leftover oil and "skim extra off the top," if you will. 
"We're disposing of 10,000 barrels a day, and if even one percent of that barrel is oil, that oil is ours, and it adds up," Bob says. 
And the saltwater disposal investment gets the same tax benefit as oil and gas. 
For a niche like Bob's saltwater well, investors can expect to put in $100,000 per unit. 
They can then … depending on the details of the deal and after consulting a tax professional … write off 90 to 95 percent as ordinary income. 
Syndication is sacred
Oil and gas investment has the potential to be higher risk than other investments … that's why Bob and his team take their job so seriously. 
"I'm interested in one thing: Making money for us and our partners. That's why I tell my team that they have a moral responsibility to get serious," Bob says. 
That is one of the great messages that Bob has shared with us and with other investors at our Secrets of Successful Syndication event. 
Syndication is a sacred thing. You are working with somebody's hard-earned money. They're entrusting it to you. 
That's why an investor who is looking for this type of potential upside in terms of returns, as well as tax benefits, needs to understand and be educated on their prospects. 
To learn more about oil and gas investing, listen in to our full episode. 
More From The Real Estate Guys™…
The Real Estate Guys™ radio show and podcast provides real estate investing news, education, training, and resources to help real estate investors succeed.
---
Love the show?  Tell the world!  When you promote the show, you help us attract more great guests for 

your

 listening pleasure!