Life as a real estate investors means making choices between the many options available.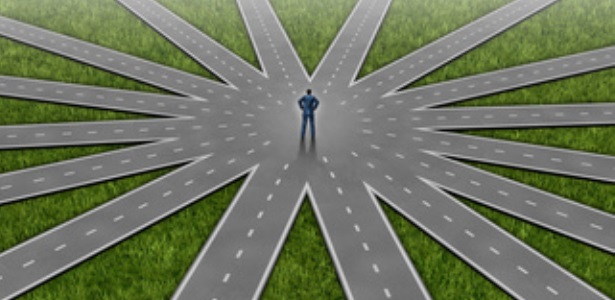 In this episode of Ask The Guys, we take on a pile of listener questions that have to do with choosing.
Making the choice to be in the studio for this decidedly interesting episode:
Your choosy host, Robert Helms
His cheesy co-host, Russell Gray
The prime choice for wisdom, The Godfather of Real Estate, Bob Helms
Special guest contributor, Danny Kalenov
We kick off the show with a Happy Birthday greeting to the Godfather, who just celebrated his 80th!  We're guessing he's learned a thing or two about investing over that time.
Then we take on a question from a young guy on the other end of the age spectrum.  He's just getting started and wants to know how to build up his credit and credibility.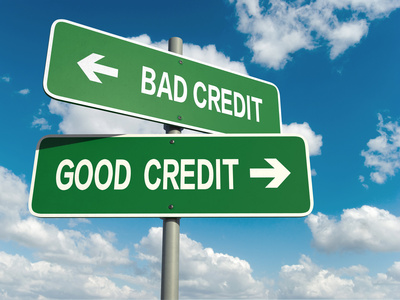 Since a credit score is really a reflection of how one handles credit, the somewhat obvious answer is to start handling credit responsibly.
It starts with simple accounts like cell phones, utilities and small credit cards.  Then you can graduate up to installment loans like a computer, car or personal loan.
The goal isn't to go into debt…at least not yet.  It's simply to demonstrate a consistent history of timely payments.  And the sooner you get started, the better.
But while you're doing that, you can still go do deals.  It means you have to find partners who have what you lack and need what you have.
For a young person, you usually need everything, but you can offer hustle, specialized knowledge, relationships and deal flow.  For older, busier folks, those things are hard to come by.
And just like credit, you build credibility over time when you behave correctly.  Dress right, keep your promises, show evidence of success and responsibility, associate with credible people, and do your homework!  People can tell if you know what you're talking about…and they'll judge you by your knowledge and your ability to articulate it.
Another question came up about how to find prospective investors.  The GREAT NEWS is that a recent law is opening up more options for real estate entrepreneurs to promote their offerings without running afoul of securities law.
Technology brought peer-to-peer lending into the marketplace several years ago.  Now, the new law opens up this crowd funding concept to equity investing.  And there are many crowd funding platforms (on line marketplaces) created…with more coming.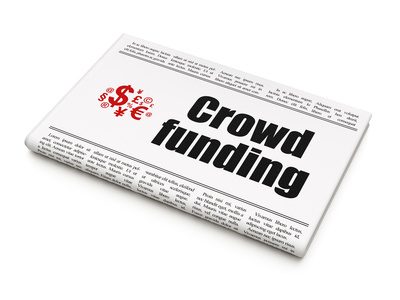 But you don't have to wait.
You still have the choice of to raise money the old-fashioned way: networking.
So building your brand (credibility) and your network (connections) can still be done by attending events, building relationship, getting referrals and telling your story.
And while you can just make it up as you go along, a better choice is to be prepared.  Anyone who's a serious investor will expect to see a business plan.  Hopefully a good one.
How do you learn to write a good business plan?  Start by reading a lot of business plans.  You'll quickly recognize good from bad, and you'll pick up ideas about how to explain your offering with enthusiasm and credibility.
Of course, this is the natural place to promote our most popular seminar, The Secrets of Successful Syndication.   We created it because we get so many questions from people who want to go big, but don't have enough resources to do it on their own.
And while "No Money Down" books, recordings and seminars are easily sold, the real secret is to raise money from investors.
Of course, this is another choice.  Do you want to go it alone or would you like to have investors?  They both have pros and cons.
So how do you decide?  And how do you learn?
Real estate investor development usually starts with knowledge, which you can get from books and classes.
But to really understand what life is like in any profession and what it takes to be successful, finding a mentor is arguably the best choice.
Some mentors charge a fee.  Others will take a portion of the profits.  A few will even do it simply for the reward of sharing their knowledge (rare, but great to find!)
Which is better?
It depends.  If the mentor has what you want, and what you have to pay to get it makes good business sense to you, then whatever arrangement you make is right.
Our caveat is to avoid long term commitments (in anything, not just investment mentoring) until you're certain the value is really there and you'll be happy with it over the long term.
Also remember, that 100% of nothing is still nothing.  So if you need help to get your business going, then giving something away is probably a good investment.
And if your resources are light at the beginning, but a mentor believes in you and your plan, then revenue sharing puts more of the risk on the mentor.  In this case, it's only fair they have a shot at a bigger reward.
If you can afford to pay a flat fee, and are confident in your ability and opportunities, then you may want to take more risk in order to retain more of the reward.
Whatever you choose, be sure to establish a positive, equitable relationship with your mentor.  Don't treat him or her like a vendor and penny-pinch them.  You want to be generous so they are inclined to be generous as well.
At the end of the episode, we ask special guest contributor Danny Kalenov to help a listener with choice about a resort property investment.
Danny is a successful resort property developer/owner/operator and is very qualified to help answer a question about how to approach the decision to buy a resort property.  Is it primarily an investment or is it a lifestyle expense?
Of course, the answer is…it depends.
If you want it to make a profit, then your personal use may have to take a back seat to customer demand.  That is, you can enjoy the property, but the odds are you'll be doing so during unpopular times of the year.  Effectively, you get leftovers.
But if you want to enjoy the property as a consumer, your profitability will probably suffer.  Worse, if your property isn't available during peak times, your customers may give up and look elsewhere.
Of course, if all you're looking for is a little income to offset your personal expense, this can be okay.
Obviously, in this…and all the questions we take in this episode…it's your choice.
Listen Now:
The Real Estate Guys™ radio show and podcast provides real estate investing news, education, training and resources that help real estate investors succeed.
Real estate is going to the next level.  Are you?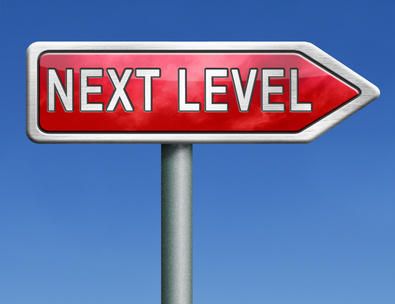 In case you hadn't noticed, real estate prices have been rising in many markets.  This is because money has been flowing steadily into real estate and driving prices up.  And this is in spite of a generally weak economy.
We could go into all the reasons why there's still plenty of opportunity in real estate, but that's not the focus of this episode.  Instead, we're talking about how YOU can put yourself into the flow of money into real estate by aggregating capital to do more and bigger deals.  Sure, we've talked about this before…but do you ever get tired of doing more and bigger deals?  We don't.
Stepping up to the microphones for this episode of The Real Estate Guys™ Radio Show:
Your syndicated talk show host, Robert Helms
His low level co-host, Russell Gray
The Godfather of Real Estate, Bob Helms
No money down real estate has been the fodder of late night TV infomercials for decades.  And we love it.  No money down, creative real estate is a great way for someone who is literally starting with nothing to get into real estate.
However, the vast majority of people who engage in real estate investing start out with their own cash, income and credit.  It's just easier.  But when you have the real estate investing bug and market conditions are right, it doesn't take long to run out of your own money.
When this happens, you can sit out until your personal financial batteries recharge.  Not a good choice…because when the market is great, it's smart to get all you can.
You could order a late night TV course and go out looking for no money down scenarios.  A better choice, but very limiting.  While no money down deals certainly exist, they are undoubtedly more rare than the many other profitable deals where you will need to have funds available for earnest money, down payments and due diligence expenses.
Another option (our preference), is to leverage your experience and relationships to help other people put their money to work in real estate.  This is called "syndication".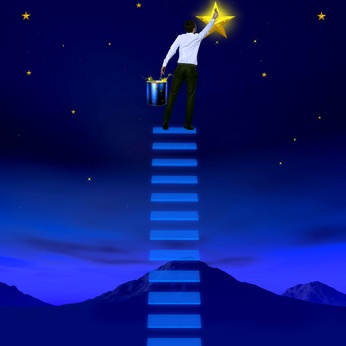 Another great reason to syndicate is the real estate version of the law of attraction.  That is, if you have purchasing power (money), deals will come to you.  You just have to let the world know you're open for business.
So "no money down" is exciting when you're thinking small and don't have anything to work with but want to get started.  But don't expect to attract deals when you have no money.  You'll need to turn over a lot of rocks to find a deal you can really do with no money.
All that to say, syndication is one of our FAVORITE topics.  Especially right now.
There's a lot going on at the macro-economic level that is pushing money (currency…i.e., dollars) into the economy.  We won't get into the mechanics here, but the evidence is in rising asset prices (stocks, real estate, commodities) when there isn't robust underlying economic growth.
As a result, interest rates remain low…which is great if you're a borrower.  But not so great if you're a saver.  And with interest rates so low, bonds (IOUs which pay interest) aren't attractive investments.  Worse, the downside risk on bonds is high because if interest rates rise, bond values drop.  Again, we won't spend time on that here, but if you want to raise money, you need to understand other asset classes so you can explain why your offering is better.
So Main Street investors looking for decent returns often think they are stuck with "investing" in a stock market whose gains are largely speculative.  You have the opportunity to help investors get into an attractive alternative to stock speculation: income producing real estate.
Once you're convinced of that (and we're guessing if you're reading this blog, you're already a believer in real estate as an investment), then the bigger question is how do you do more, bigger and faster?
Syndication is the answer.  It's where investing and entrepreneurship meet because what you're really doing is setting up a business to invest.  In other words, you become a manager of other people's money. If that freaks you out a little (or a lot) because of the responsibility of managing other people's hard earned money, then you're exactly the kind of person the business needs.  Sadly, lots of people get into the business who don't really care about other people…they just want the money.
Now, once you decide to get into the business, there are essential steps you must take to get set up properly.  This is important both for your own safety and that of your investors.
You'll need to set up an entity structure.  This will usually mean forming a management company which you will operate, and a holding company which will own your equity.  Later, when you find a specific deal, you'll probably form a single-purpose LLC to hold the property.  We're not lawyers, CPAs or investment advisers, so check with your own team.  But in our experience, this is usually the way it gets set up.
A word of caution…when you're selling shares in an LLC, you're dealing with securities, so you need to have professional advice.
Speaking of advisers, one of the most important things you need to do is build a team.  You'll need lawyers, accountants and business advisers.  And all of these need to be in your budget.  So you may need to front some of the money, but once you start operating and raising money, you can usually be reimbursed for some or all of these expenses.  Just be sure it's all in the budget and disclosed to your investors.
Does all this sound daunting…like a lot of work?  It is.  But that's good.  Because once you get through it, it creates a barrier to entry which reduces the competition.  Getting a college degree is a lot of work too (more than setting up a syndication company), but a college degree gives you a competitive edge when seeking employment.  Same concept.  Seriously, if it was easy, then all the pretty people would've already done it.
So don't be dismayed by the effort it takes to set up a syndication business.  You've probably successfully done other things in your life which are much harder.  Just make sure you take the process seriously and put in the time and effort to do it right.
This episode of The Real Estate Guys™ will help you understand the opportunity and some of the steps you'll need to take step up to the next level through syndication.  This could be your chance to reach for the stars!
Listen Now:
Want more? Sign up for The Real Estate Guys™ free newsletter
Don't miss an episode of The Real Estate Guys™ radio show! Subscribe to the free podcast
 Stay connected with The Real Estate Guys™ on Facebook!
The Real Estate Guys™ radio show and podcast provides real estate investing news, education, training and resources that help real estate investors succeed. Visit our Feedback page and tell us what you think!
Easy money caused hot markets to go super-nova. And when the music stopped these formerly high flying markets came crashing down in unprecedented fashion.  Now, there's a BIG MESS to clean up – and that's bad, right?
It depends on who you are and how you look at it.
Without re-hashing several of our past (and very excellent) broadcasts, suffice it to say that if you're a seller in a down market, you're not a happy camper.  But if you're a BUYER, you're a kid in a candy store – especially because prices have swung so far the other way, you might actually have equity on the day you buy.  Yes, Virginia, equity still happens.  But that's a whole other topic.
Of course, who wants to be a penniless kid in a penny candy store (don't even get us started on whatever happened to penny candy)?  If you lost your cash, credit and income in the recession, but can see the great real estate deals available all around you, there's still hope for you!
We've been talking a lot about syndication (raising money from others and forming a business to invest in real estate), but there's another, less complicated, way to profit in a market like this.  It's called "wholesaling".
You can wholesale anywhere, but it works best in markets that have been hit REALLY hard, the average price is pretty low, and whatever made the market attractive when things were hot still remains.  Hmmmmm…. can you think of any markets like that?
We thought of one and flew there to check it out.  We met a guy who is not only an active wholesaler, but he trains investors how to do it.  We thought you'd enjoy hearing from him, so we invited him to call in and share his insights.
Contributing to the conversation in this episode of The Real Estate Guys™ Radio Show:
Your wholesale host, Robert Helms
Your discount co-host, Russell Gray
Special guest, investor, entrepreneur and trainer, Lex Levinrad
Listen in and find our what's happening in the South Florida real estate market and how enterprising entrepreneurs are helping heal a hurting market place.
Listen now!
Don't miss a show – subscribe to the free podcast!
Want More?  Sign up for The Real Estate Guys™ free newsletter!

The Real Estate Guys™ Radio Show podcast provides education, information, training and resources to help investors make money with their real estate investing.
Tired of waiting for someone else to create a job for you or give you a raise?  Take control of your own future by discovering how to make big money doing big deals through real estate syndication.

Syndication is simply putting together a group of investors and use the combined resources to take advantage of more and bigger opportunities for everyone's benefit.  And when you've fully deployed your own cash and credit, syndication is a great way to keep going.
Now is one of the greatest times we've seen to become a real estate syndicator. Distressed properties and notes are abundant.  Assets can be purchased for pennies on the dollar.  Best of all, you're not preying upon the unfortunate.  You're helping clean up a big mess and playing a vital role in revitalizing the economy.
With all the liquidity being pumped into the economy, there's still time to take advantage of low interest rates.  Longer term, many economists expect inflation – which means rising asset values (equity!), rising rents and rising interest rates.  But inflation hasn't hit real estate yet, so there's a window of opportunity to snap up deals.
We could go on and on about why the next 2-3 years look to be among the best ever to be a buyer.  But that's not the point of this article and we've discussed it many times on the broadcast.
The real point is that syndication is a great opportunity for sharp, hardworking people to become real estate entrepreneurs. In his new book, The Sleeping Giant, best selling author and Robert Kiyosaki Rich Dad Advisor Ken McElroy says a new American Dream is upon us: the age of the entrepreneur.  Gone are the days of working four decades for the same company and retiring on a comfortable pension.  And the last time we looked, Social Security isn't looking very secure.  So you need a good paying job now AND a way to build up wealth over the the long term.
If you're unemployed, under-employed or concerned about the future of your job or company, then you might want to give serious consideration to starting your own business. And while there are many different businesses to choose from, in most all cases you'll need to organize capital to get started.  For the average Joe, that means using up his life's savings, home equity and all his available credit card lines – literally betting the farm on the success of the business.  That's one way to go.
On the other hand, wouldn't it be better if you were or raise some private investor money where neither you nor any of your investors are ruined if things don't go as planned?  Shared risk and shared reward.  That's all a syndication is.
Of course, that begs the question: what kind of a business?
Obviously, we like real estate – and for many reasons.  First, it's everywhere and not overly complicated – at least compared to starting a bio-tech firm or a software company.  That makes it possible for you to get up to speed and run the business effectively pretty quickly.  But it's also a business that your investors should be able to understand and get excited about without needing Ph.D.'s.
Most people can see there are bargains galore in real estate right now, but because the dollars are big they can't take advantage of them…by themselves.  They don't have enough money, time, knowledge or connections.  That's why so many people buy mutual funds instead of picking their own stocks.  They are effectively hiring a fund manager to do the hard work of investing.
When you organize a real estate syndication, your investors are essentially hiring you to buy, manage and sell the investments  – just like a mutual fund manager.  Except instead of investing in stocks, you're investing in real estate or notes.  Now before you freak out, remember that you've probably already bought or sold a property, rented a property, gotten a loan or otherwise been involved in some real estate transactions.  So you already have some experience.  And if you're a real estate agent, loan officer, appraiser, contractor or someone who deals with the business of real estate on a daily basis, you're way ahead of the curve.  Remember, most mutual fund managers don't have to know how to run the companies they invest in, they just have to know how to recognize good business models and managers.
Of course, in the spirit of full disclosure, if syndication were THAT easy, then everyone would be doing it, right?  True.  However, we bet there are many very capable people out there who would be very successful syndicators, but it never occurred to them they could do it.  And like any manager, it's a huge responsibility to be in charge of other people's assets.  Yet, many people do a fine job for their employers every day, but  just don't think of it as asset management.  Yet if you're a manager of any kind, you're responsible for someone else's assets –  their money, their customers, their reputation, their property, their information – on a daily basis.  If you do a good job there, the odds are good you will be successful in real estate – which is quite possibly a lot less complicated than your current day job.
Still, it's important to be properly trained. And the task of organizing an investment syndication is not one to be taken up lightly.  There are laws to follow and lots of details to be aware of.  Again, if it was brain dead easy, than everyone would be doing it.
So where can you go to learn the secrets of successful syndication? You can and should read books, take classes, and get around people who are doing it.  Much of which you can figure out on your own if you have the time and motivation.  But if the gap between where you are and where you want to be looks to big to jump on your own, we have something for you!
We've imposed upon our outstanding Investor Summit at Sea™ Faculty, which includes Robert Kiyosaki's Rich Dad Advisor Ken McElroy, plus international real estate developer Beth Clifford and attorney Mauricio Rauld, to conduct an all day training called The Secrets of Successful Syndication Seminar on April 3rd in Fort Lauderdale, Florida (you've been looking for a great reason to visit beautiful South Florida, right?).
Discover what it takes to organize and operate a real estate syndication business, where you can go from zero to a full time income (even part time!) in six months or less.
For more information and to enroll on-line, click here now.
The Real Estate Guys™ Radio Show podcast provides education, information, training and resources to help investors make money with their real estate investing.
When it comes to icons in real estate, there are flashy household names known by most of the TV watching, non-real estate investing public.  Then there are the icons of industry, who are anonymous in public, but well known and respected among the people who really do the business of real estate.
Since the mainstream media does a great job of providing regular sound bites from the flashy names, we thought we'd bring you a candid interview with an industry icon who literally wrote the book on real estate syndication.
On location in the boardroom of Standard Management Company are:
Your legendary host and icon of audio, Robert Helms
Your anonymous co-host, Russell Gray
Founder and President of Standard Management Company, Sam Freshman
One of the great services The Real Estate Guys™ Radio Show provides our audience is access to people who are hard to find – and even more difficult to access.  It isn't that they're aloof, but they aren't publicity hounds, so you could be sitting next to them on an airplane or in a restaurant and you'd never know you had a brush with greatness.  Sam Freshman is a guy like that.
As you'll learn when you listen to this episode, Sam started out in life working hard and being diligent – and has been doing so ever since.  He sought out and heeded good advice,  then showed up every day for work and did his best.  One good decision at a time he built a very successful real estate syndication business.
In his late 70's today, and well past any financial need to work, Sam still gets up every day and goes to the office to tend to his investors' funds.  It was on one such day that we caught up with him and were privileged to find out where he came from, what he's done, what he's doing, and where he sees the real estate market going.
We titled this episode, "Where the Deal?" because that's the first thing Sam asked us when the interview was over.  Sam reminded us that real estate isn't a very complicated business.  It's simply a matter of matching money with opportunity and knowing that if you can find a great deal, money will be easy to find.
We thoroughly enjoyed our visit and learned a lot.  We captured all we could in the space of an hour.  We got some real pearls of wisdom that we're excited to share with you.  Enjoy!
The Real Estate Guys™ Radio Show podcast provides education, information and training to help investors make money with their real estate investments.
Don't miss a show – subscribe to the free podcast!
Want More?  Sign up for The Real Estate Guys™ free newsletter!