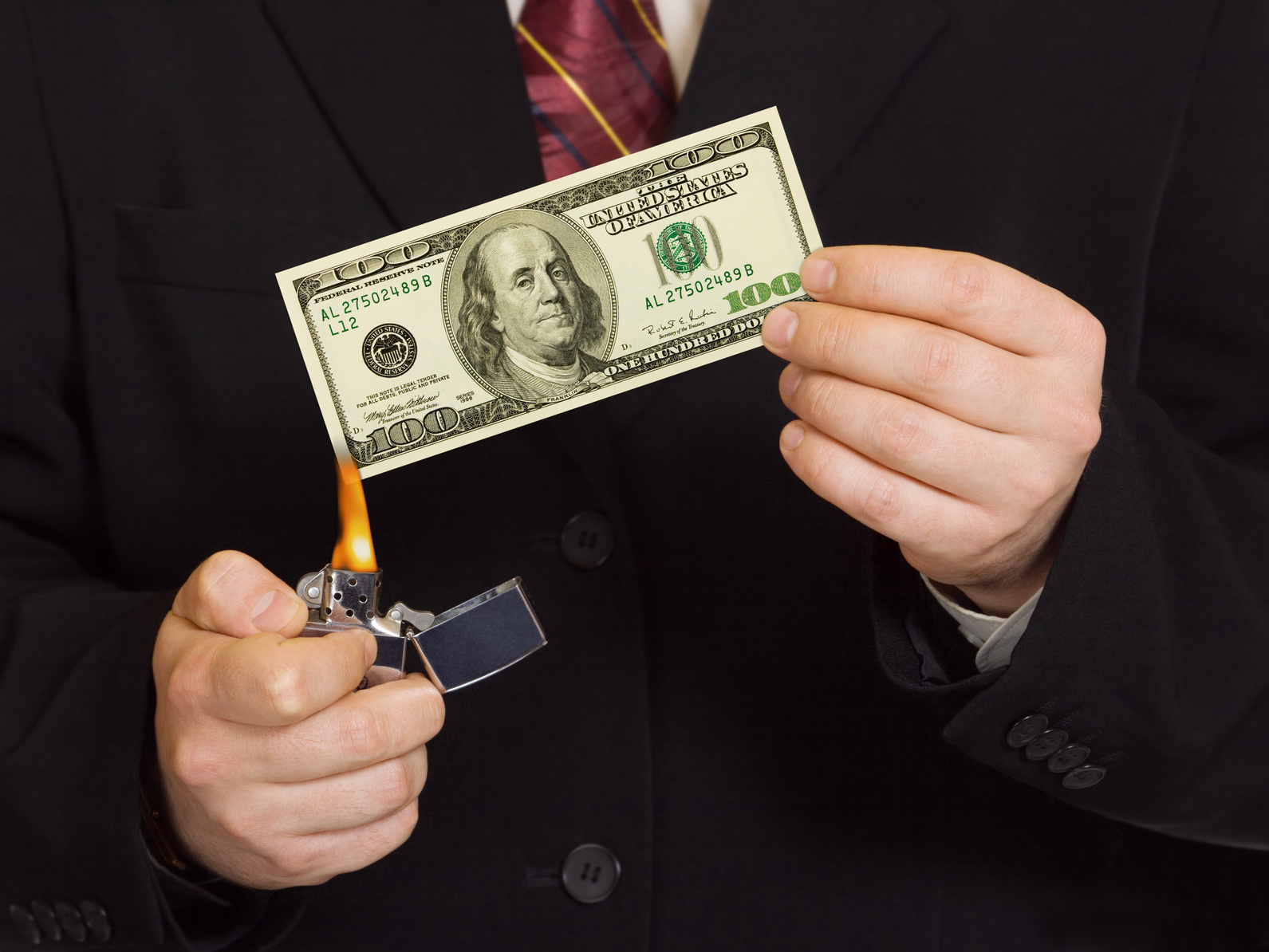 Let's take a look at some investor tricks.
Not stupid, simple tricks. Not the kind of tricks that earn you $100k overnight Spoiler alert. Get-rich-quick schemes are rarely more than just that … schemes.
No, these are investor tricks that went way, way wrong.
Today, we hope you learn from the lessons of others and spare yourself the pain of making mistakes you could easily prevent.
In the words of Franklin P. Jones, "Experience is that marvelous thing that enables you to recognize a mistake when you make it again."
In today's special edition of The Real Estate Guys™ show you'll hear from:
Your wise(?) host, Robert Helms
His wise-cracker co-host, Russell Gray
The godfather of real estate and seven-decade investor, Bob Helms
---
Listen
---
Subscribe
Broadcasting since 1997 with over 300 episodes on iTunes!
Review
When you give us a positive review on iTunes you help us continue to bring you high caliber guests and attract new listeners. It's easy and takes just a minute! (Don't know how? Follow these instructions.)  Thanks!
---
Trick #1: Terrorizing your tenants
Enterprising entrepreneurs look for workarounds. When life hands them an obstacle, they look for a way to work around it.
Some workarounds are smart investor tricks that actually work.
And some workarounds are really stupid investor tricks.
For example, see the story of these two landlords in Brooklyn, NY. To get tenants out of a rent-controlled building, they resorted to illegal tactics: not providing heat or electricity, enticing drug dealers to the building, even running dogs through the hallways.
Good workaround? DEFINITELY not.
You don't want to be someone who resorts to those kind of tactless tactics.
Rent control can be a tricky situation. It gives owners a perverse incentive not to maintain the property.
But there ARE things you can do—legally.
First of all, think long and hard about your decision to own a rent-controlled building in the first place.
Understand that everyone in a transaction will have a short-term view except you. The loan broker, real estate agent, and seller only care about what happens in the short term. YOU'RE the one left holding the bag.
Don't be naïve about what you're getting. Do your homework. Verify tenants and make sure they've been at the location for longer than a month and have been paying their rents.
And before you make the final decision, check the rules of your location—can you raise rent a certain percentage each year, or are you stuck at one rate?
Property managers in the area will be your best friend. They know all the rules and regulations and can tell you what the real inventory of a property is.
If you do own a rent-controlled property, think in the long term.
Maybe you can move slowly, making improvements and raising rents as tenants move.
Maybe you can make improvements that'll save you money in the long run and make your building more enticing when you look to sell it—like changing the plumbing system.
Whatever you do, avoid these stupid investor mistakes:
Not doing your homework before buying.
Holding a short-term view.
Doing anything that could come back and bite your reputation—like pushing tenants out illegally.
Trick #2: Coloring outside the lines
We want to touch on a serious subject here: the warehouse fire in Oakland, CA, which claimed the lives of 36 young people.
Our hearts go out to the victims and their families.
We want to examine the responsibility of the landlord and owner in this situation.
The building where the fire occurred was designed to be a warehouse. It was leased by the owner to a single tenant, who then created individual living and artist spaces.
However, the building did not have the proper code, plumbing, electricity, or safety protocols (like an adequate amount of properly marked and cleared exit doors) for human occupancy or high-occupancy events.
In high-rent marketplaces, creative folks often figure out ways to find lesser accommodations for less money.
We are certain that there are many buildings in high-rent markets that are similarly creative—in this case, extremely dangerous.
"At the end of the day," says Russell, "the owner has a high degree of responsibility to know what's going on at their property."
If you own a building, be aware of what's going on. Inspect regularly—whether you go or you send a trusted employee.
Take time to understand the local code and keep your building up to date.
If you feel like giving in to a good tenant who pays on time and wants to create a similar artist space, think first.
Think about your legal liabilities in the case of an accident.
Think about the weight on your conscience if people lost their lives.
Think about all the possibilities instead of hanging on to low probabilities.
In both stories we've shared so far, landlords and tenants encountered a market problem. We emphasize that there are better, more creative ways to solve this kind of problem.
That doesn't mean you have to quench your creativity. But coloring outside of the lines sometimes just creates a big mess.
There are paths and procedures to get where you need to go.
"When you bend the rules creatively to come up with a solution, there's often fallout," Bob reminds us.
Don't throw up your hands. Take responsibility. And color inside the lines.
Stupid investor tricks:
Putting your property on autopilot and hoping everything will be okay.
Coloring willfully outside of the lines—that is, not following code and safety regulations in your quest for a creative solution.
Trick #3: Mistaking cheap for prudent
On our Halloween horror stories show a while back, we told a true horror story of a careless buyer.
The buyer was a realtor who thought he knew what he was doing. He figured he had plenty of expertise. So he skipped getting an inspection when he bought a four-plex for a killer price.
Six months later, he'd made some improvements, the market was doing great, so he put the four-plex on the market sell. The (smart) new buyer got a home inspection.
Turns out, there were some problems. BIG problems: the building literally didn't have a foundation.
The buyer sold, finally, at a tremendous loss.
We've heard this story over and over. Buyers think they're being prudent and saving some cash, but end up throwing their hard-earned money away.
If you are buying a property, do your due diligence.
If it's a no-go, have you wasted your money on an inspection? ABSOLUTELY NOT!
Think of inspections as insurance. Insurance costs you a little while things are going well, but saves you a LOT if something ever goes horribly wrong.
As Bob says, "The most successful investors are the most educated investors."
Don't take shortcuts. Use a reputable broker. Find a good lawyer. Get a certified inspector.
This doesn't mean you can't save money and do things better. Learn to use your lawyer efficiently. Actually walk through WITH the inspector and see first-hand what changes can be made.
Here's the stupid investor tricks you SHOULDN'T follow:
Not doing due diligence before making a big investment.
Mistaking cheap for prudent.
Failing to learn from others' mistakes.
Trick #4: Failing to major in the minors
One of the most important skills you can learn as a real estate investor is how to differentiate between major and minor issues.
When you're sitting down with a buyer, you have the right to bring up every issue you see with a property.
That doesn't mean you should.
Here's the question you need to ask yourself, says Robert: "If the seller says no, are you willing to walk away from the deal?"
Is bringing up a chipped $1.29 switch plate that you could replace yourself worth abandoning a potential purchase?
Choose your battles wisely.
And when you're buying a property, realize that even in this do-it-yourself world, you're working in a highly regulated industry.
Do the research. Get advice and legal help.
Listen to your attorneys and advisors, but realize: they DON'T give business advice.
They will give you technical advice. You have to make a risk versus reward assessment.
Business decisions—deciding what risks and tradeoffs you're willing to take—is YOUR job.
You are the one who cuts through all the chatter.
Stupid investor tricks:
Majoring in the minors and neglecting what's most important
Leaving business decisions to others
Trick #5: Making decisions in a vacuum
As The Real Estate Guys™, we ALWAYS encourage you to educate yourself.
Part of educating yourself includes surrounding yourself with smart mentors.
Listen to this brief tale of two investors.
One investor found a market he liked, LOVED the idea of leverage, but chose to invest in a market with zero appreciation.
His strategy wasn't wrong. The market wasn't bad. But his strategy and the market he chose didn't match.
He didn't do the math, didn't look at his exit strategy, didn't run his decision through with someone wiser before purchasing.
He trapped himself.
Our second investor went on some field trips with us and fell in love with a particular market. This market was a strong market, with great performance.
So the guy had a brilliant idea: buy a house, rent it out, use it for vacations once a year, and then use it as a retirement home in 15 years.
At least he thought it was brilliant.
We helped him see that one property was very unlikely to fill all his needs.
We encourage you to bounce ideas off those who are more experienced than you.
Don't get trapped in your own circular thinking. Get a reality check.
Build a team. Form a circle of advisors.
Lay out your outcome, what you're thinking of doing, and what you have to work with.
THEN, bounce it off creative, experienced, smart people! It may be there's more than one solution.
Stupid investor trick:
Thinking you don't need help from ANYONE ELSE
Tune in to The Real Estate Radio Guys™ next week to learn more about finding your tribe.
Go out and make some equity happen. (Without stupid tricks!)
---
More From The Real Estate Guys™…
The Real Estate Guys™ radio show and podcast provides real estate investing news, education, training and resources to help real estate investors succeed.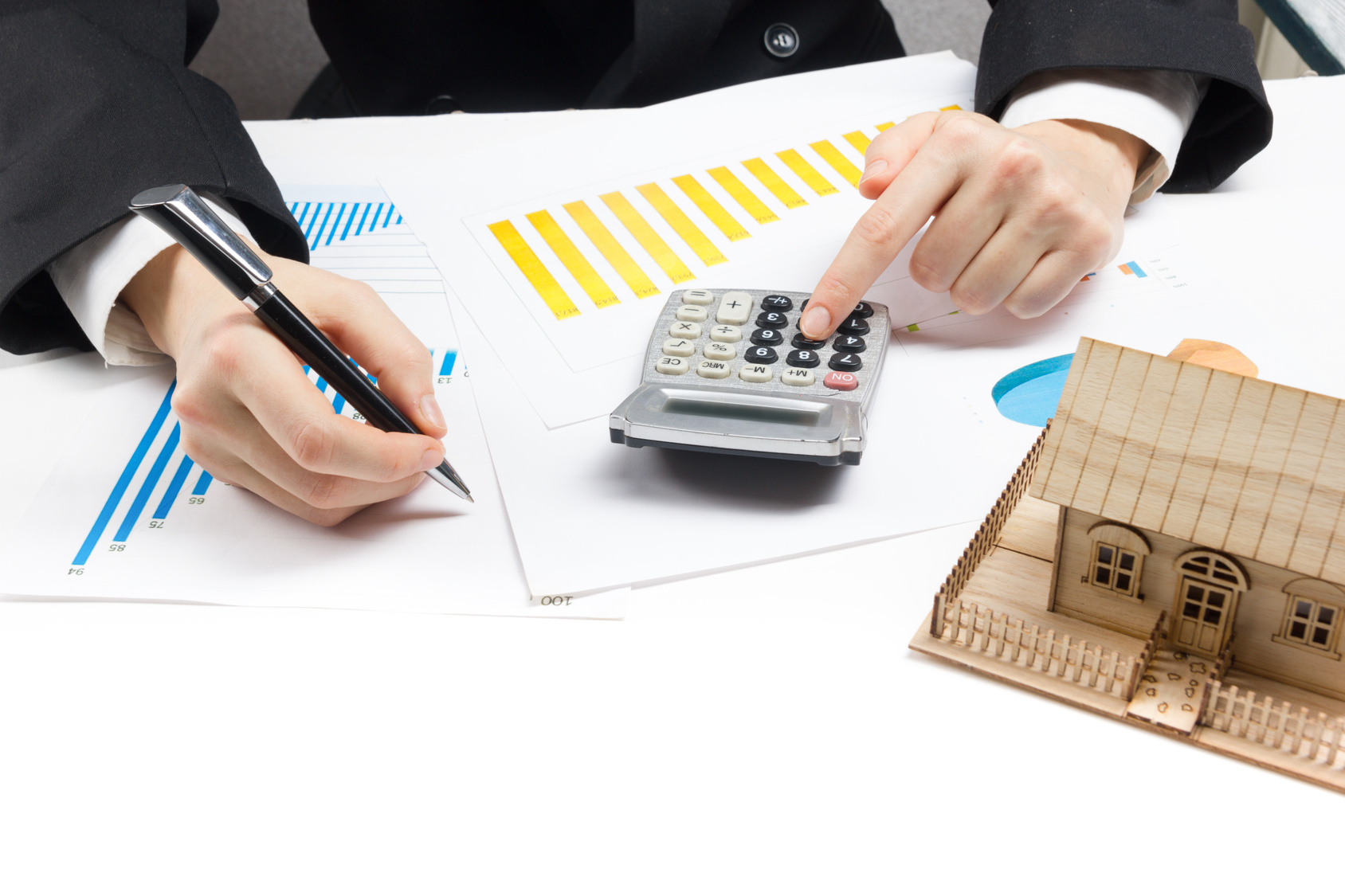 We're back with Ask the Guys!
Today, it's time to reach into the mailbag for some insightful listener questions.
As always, a disclaimer: We are NOT tax professionals or attorneys (we promise), and we DON'T give advice. We simply provide ideas and information. YOU decide what to do with it.
In this edition of The Real Estate Guys™ show you'll hear from:
Your field-tripping host, Robert Helms
His crunch-the-numbers co-host, Russell Gray
---
Listen
---
Subscribe
Broadcasting since 1997 with over 300 episodes on iTunes!
Review
When you give us a positive review on iTunes you help us continue to bring you high caliber guests and attract new listeners. It's easy and takes just a minute! (Don't know how? Follow these instructions.)  Thanks!
---
Question: How do I match my personal investment philosophy to actual real estate investment options?
Coming from Little Rock, Arkansas, Mark is working through our book, Equity Happens, to develop his personal investment philosophy. (Good first step, Mark!)
To start, we  say the whole idea of Equity Happens is that every investor is different.
Obviously, YOU have unique goals, interests, and circumstances as an investor.
Once you can be crystal clear about the kind of investor you want to be, you can say no. And NO is a good thing to say!
Russell reminds us that an investment "could be a very good deal, but it might not be a good deal for you." As we always say, "There are no problem properties, only problem ownerships."
Mark, and all the other investors out there, we want to remind you that it all goes back to the essential question: What do you want real estate to do for YOU?
To answer this question, you have to think about some variables:
Is your primary goal cash flow OR equity growth?
Are you more interested in pride of ownership OR managing difficult properties?
Do you want to be hands on OR hands off?
Remember, it all starts with your basic investment philosophy.
In Equity Happens, we remind investors that after they get their philosophy down, the steps are always the same: identify your market (or markets), identify your product type within those markets, find your team, and then invest in your property.
When you're investigating markets and product types, you have to ask yourself some questions:
Where is demand in this market coming from?
Are supply/demand dynamics stable?
Will an investment in this market be good for equity or immediate cash flow?
We won't tell Mark (or you) what to do. But we can tell you that the investing process in Equity Happens will help you get to a starting place..
Remember our motto: Education for Effective Action™.
Question: Does it make sense to invest in a property with negative cash flow?
New investor Chase, from Dallas, wants to know if it makes sense to keep a rental condo he owns in a rapidly developing area, even though he's losing about $200 in cash flow a month.
We can't give you advice, Chase, but we can give you some pretty darn good ideas.
As an investor in this situation, the first question you need to ask yourself is "Do I like this property?"
If the answer is yes, then get to your tax advisor right away!
Chase mentions he qualifies for the mortgage interest deduction. If you're a new real estate investor, especially an investor converting from owner occupancy to rental property, you may qualify for even more deductions and tax benefits.
The next thing you should ask yourself is whether your property will increase in value over the years.
Think of an investment with negative cash flow like a retirement savings account: you have negative cash flow every month you contribute, but those contributions will give you positive returns later.
If you're a property owner, and you're thinking of selling to get equity, consider selling costs first. How do those selling costs compare to the money you're losing each month?
As we always say … do the math, and the math will tell you what to do!
Question: Is it a good idea to have a third-party inspector look at a newly constructed home before closing?
To Fred from Burlingame, California, we say, "Absolutely, positively YES."
ALWAYS get a third-party inspection anytime a home changes ownership.
Even the most honest owners and builders don't always see every little problem.
This is a matter of return on investment. An investment of a few hundred dollars is a cheap price to pay to know exactly what you're getting when you buy a property.
In our experience, most builders are great about inspections and will bend over backwards to fix any problems found.
Owners of older homes may be less pliable, but you need to know whether you're making a good investment.
The second part of Fred's question is "What about getting the inspection after closing? Would the builder be liable to fix issues that are found by the inspector?"
To this we say, WHY WAIT?
Inspect before you buy and you get leverage.
If you've already closed, an inspection can't hurt, but you lose your leverage.
And although most reputable builders will stand by their work, it really just depends.
You can't rely on your expectations, or you might end up disappointed.
Get the inspection (BEFORE you buy) and you can rely on the facts.
Question: How do I bring up owner financing to an (unlisted) seller?
Another California caller, Jill wanted to know the basics of getting started with owner financing.
Owner financing can be a great, great tool. For buyers, it can mean you don't have to pay points, can negotiate a great interest rate, and can work with owners familiar with the collateral and possibly less reliant on your credit score.
But if a property isn't listed, Jill, you may not want to start with owner financing.
First, you have to see if there's seller motivation.
If an owner is selling because they have an immediate need for the money, you'll have a hard time negotiating a seller carry.
The key thing here is to get to know what the other party is trying to accomplish, and then position what you want in a way that fits into THEIR agenda.
Forge a relationship, THEN bring up owner financing.
And always make sure your propositions meet the seller's needs.
We'll share the rundown of simple secrets to great sales in our sales training event.
Interested in learning more? Email sales (at) realestateguysradio (dot) com.
Question: How can I contact you directly?
This question comes from Jake, in Mooresville, North Carolina.
Jake, talking to people is exactly what you need to do.
Although we'd love to talk to all our listeners, it's simply impractical.
BUT … that doesn't mean it's off limits!
To talk to us, come to one of our live events. You could even join us for a wonderful week on sea,  packed to the brim with the elites of the investing world.
We'll be there, ready to chat, PLUS you can talk with and learn from the amazing faculty and investors from around the world.
Are you like Jake, itching to talk to someone directly about investing?   You could join a local investment club. Or start your own! It's how The Real Estate Guys™ got started!
Like we've said before, it all goes back to our motto: Education for Effective Action™.
Educate yourself! For a primer on starting your own investment club, email us at club (at) realestateguysradio (dot) com.
Question: Can you put The Real Estate Guys™ podcast on Google Play? (Please?)
To Sonny, in Virginia Beach, Virginia, and all our other Android users, we say:
DONE! You're welcome.
Question: How do 1031 exchanges work?
Here's a question from Seattleite, Tamara: "We're selling a rental property and are interested in doing a 1031 tax-deferred exchange. However, we wanted to add an additional unit to the property so we could have a place to stay when we come to town. We recently found out that the IRS doesn't allow this. Is that true?"
Before we answer this question, a reminder: we are NOT tax pros! Get real tax advice!
And don't just go to any tax advisor.
Get an experienced one—someone who actually invests in real estate will be your best bet. (Don't be shy about asking them their own experience!)
Like our friend Tom Wheelwright exhorts in his book Tax‑Free Wealth, create a best plan based on what you know, then run it by your advisor.
And instead of asking your tax advisor "Can I?" ask "How can I?"
Unleash your advisor's creativity instead of asking for a YES or NO answer.
Now, back to the question. The simple answer to Tamara's question is "No."
A 1031 tax-deferred exchange basically allows you to exchange like properties for like, PROVIDED you follow the rules.
You have to spend the money on the new property, not the old  property.
Tamara, before you sell this property, ask yourself WHY you're selling. If it's to unleash equity, considering refinancing.
Separate the IDEA of what you want to do with the proceeds from the actual ACT of selling the property.
THEN, work with that tax advisor! Figure out the best way to get access to that money and preserve your capital gains.
Question: Can I get some insider tips on investing in Belize?
When we went on our last field trip to Belize, we sadly missed out on having Paula, from DeCobb, Illinois, join us.
Paula went on her own scouting mission before she heard about ours! Paula, that's okay. Glad to hear you're proactively checking it out.
Paula had a list of questions for us, including:
Construction in Belize can be slow and hampered by politics. What has your experience been of developing from the ground up?
Will talk of development of a new international airport be realized? When? And does that mean the north side of Ambergris Caye is more valuable?
Does the debris and trash I saw covering the island hamper potential investors?
Both Robert and Russell have answers for Paula, but before we cover those, we absolutely recommend any investor interested in Belize accompany us on our field trips. We have a field trip upcoming in February.
Robert's basic answers to the questions above:
Both the "island-time mentality" and the requirement that plans be approved by the Ministry of Plans AND the San Pedro town council do mean Belize is "not the fastest place in the world for construction." Some developers have a streamlined process, however.
There's a saying about the airport: If you ask when it'll be done, you're not from Belize. Belizeans don't necessarily have ironclad calendars, but they do get things done … eventually. "Let's just say I have been visiting for over a decade and am not hold my breath," says Robert.
The trash is not off-putting tourists, to put it simply. Belize is the No. 1 increasing market in all of the Caribbean. Land that's not developed is where trash accumulates, but locals do put on trash-bash events a few times a year where they go clean up trash.
Investing in another country (or even state) takes homework. But ANY entry to barrier limits competition.
We look for those opportunities because we're willing to outwork other folks.
If you're interested in ANY foreign market, Russell reminds us that scouting trips are how you do it.
Robert dragged Russell out to look at actual buildings years ago, when all Russell wanted to do was sit in his office and crunch numbers. That experience was invaluable.
Hope you'll join us and see for yourself next time we go! Last question: Should I refinance a loan to buy a couple of turnkey properties?
Gary, from Austin, Texas, gave us a little more information: "I owe $100,000 with eight years remaining on a property that is appraised at $167,000. It's my primary residence and I'm thinking about doing a $30,000 cash-out refinance to buy a couple of turnkey properties in Memphis."
He said the idea scares him, but he's also "okay trying to be financially free in this scenario, not debt-free."
Here are the basics of what happens when you get a loan: early payments go mostly to interest, but as you pay the loan down, more of your money goes to the principal. Every time you refinance, you're starting over again.
That's a caution … BUT, starting over is also nothing to be afraid of.
Repositioning equity to put it to work for you is not necessarily a bad thing.
The best options are to either have your property 100% paid for OR 100% leveraged.
To make your property work for you, start by eliminating fear.
Then do the math, and the math will tell you what to do.
Maybe your question will be featured next … Ask us!
---
More From The Real Estate Guys™…
The Real Estate Guys™ radio show and podcast provides real estate investing news, education, training and resources to help real estate investors succeed.
It's been said, "The devil's in the details."  
This is certainly true when it comes to buying real estate…even unimproved real estate.  After all, there's so much that the naked and untrained eye just can't see, which is why property inspections are so important.
In this episode, we take a look at some of the myriad of property inspections available to help investors uncover hidden problems, avoid unexpected expenses and gain leverage in negotiations.
---
The Real Estate Guys™ radio show and podcast provides real estate investing news, education, training and resources that help real estate investors succeed.
---
Inspections are a very important part of real estate investing.
It's just smart to have a trained expert objectively evaluate the condition of all components of a property so you don't end up walking blindly into a costly repair or remediation.
In The Real Estate Guys™ radio show studio B unraveling the mystery of property inspections…
Your ace detective of discussion, Robert "Sherlock" Helms
His joker sidekick, Russell "Watson-of-a-Gun" Gray
Property inspections is a HUGE topic.  And because it's far too technical and time consuming to do a comprehensive explanation of all of the many inspections available, it's important to start out with some essential principles.
Property Inspections are Cheap Insurance
Every real estate transaction has a LONG list of various and sundry expenses.  In your zeal to reduce expenses and maximize profits, it's easy to skip an inspection or two.
Bad idea.
You only need to miss ONE major thing…or even a minor one…to see all that "savings" just disappear.
With that said…
Only Get Inspections on What You Plan to Keep
There's no point to paying for structural inspections on a structure you plan to tear down or a roof you plan to replace.  Duh.
Attend the Inspections if You Can
Even though you can and SHOULD read the inspection reports when you receive them, they'll mean a lot more if you're actually present when the inspection takes place.  This way, you can see things in person and ask questions in real time.
Hire QUALITY Inspectors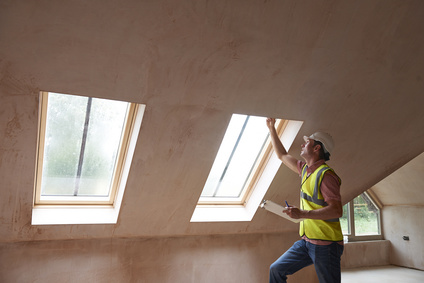 Like any profession, you'll find dedicated, competent, diligent providers.  And you'll find those who are lazy, incompetent and inexperienced.
Take a guess which one's cheaper.  Take another guess about which one costs more.  Now guess which ones you should hire.
Duh.
Inspect the Visible and the Invisible
Even novice investors can understand inspecting the roof and physical structure.  But don't forget things like title…and sometimes the soil.
Sometimes there are things lurking underground or behind the walls, which are literally toxic…and VERY expensive to fix.
Sometimes there are easements and restrictions which can affect your plans…and the value.
Use Protection
Using professional representation can be a great way to have another set of experienced eyes looking over everything.
Sometimes investors try to "save" commissions (which are paid by the seller anyway) by representing themselves or using a friend or family member who happens to have a real estate license, but no substantial relevant experience.
We think it's just smart to use a real estate agent who is experienced in the type of property you are buying.  Someone who's been involved in many similar transactions will often think of things you won't.  And they'll have a better idea about what kind of concessions are reasonable in a given market when something is discovered which necessitates a renegotiation ("re-trade").
Order Your Inspections
For newbie investors, a property can seem like a complex creature.  In reality, a property is a whole lot less complex than your car or body.
A piece of dirt with a physical structure on it is simply an assembled combination of easy to understand components.  The idea of property inspections is simply to discover the actual condition of each of these components.
So think about it from the ground up…
The dirt – title report, environmental report (usually commercial)
The infrastructure – sewer, septic
The structure – foundation, structure (termite), electrical, appliances, HVAC, plumbing, roof
Structural toxins – lead (paint), asbestos (ceiling, insulation), mold
Remember…Knowledge is Power
An accurate assessment of the property's condition is essential to putting together a budget for Cap Ex (capital expenditures, i.e., initial fix up) and operating budget (reserves, contingency).
But in cases where defects aren't known or properly disclosed by the seller and therefore not built into the pricing, your property inspections provide some leverage in renegotiating the deal.
The idea is that the price offered was offered based on what was known about the property.  When something major comes up, it's reasonable to ask for adjustments.  It doesn't mean you'll get them, but you definitely won't if you don't ask.
With that said…
Don't Major in the Minors
No one buying a "used" property should expect it to be perfect.  There will be a certain amount of wear and tear…aka deferred maintenance.
So when you craft your offer, you should already have that built into your price.
And if you find something in your inspections which you didn't expect, you need to decide if it's worth potentially blowing the deal up over.  That is, you should ask yourself, "If the seller refuses to fix this, then am I willing to walk away?"
If not, then think twice about asking for a concession.  ESPECIALLY if the market is red-hot and the seller's holding back up offers.
Avoid Seller Surprises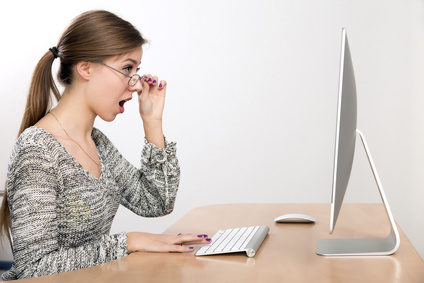 Up to now, we've focused on this whole issue from the BUYER's perspective.  But what about the SELLER?
We think it's smart for a seller to order up most of the major inspections BEFORE putting the property on the market.  This way, you know what the buyer is likely to find.  And you can price your property accordingly or budget for concessions you'll need to make in a re-trade (re-negotiation).
Sure, this adds some extra expense.  And the buyer's probably going to want to order their own inspections anyway.  So why bother?
First, as noted, this allows you to price your offer and/or adjust your own expectations for net cash.  No point making big plans for an amount of net proceeds you're not going to get.
Also, if the buyer's inspections show more problems than your inspections, you'll already have a second opinion.
Plus, having the inspections sets a professional and honest tone for the transaction.  It builds trust versus suspicion.  This good will is very handy for any back and forth that might occur during the transaction.
Do Ask, Do Tell
Keep in mind that once you know about something "material", as a seller in virtually all jurisdictions (in the U.S.), you're required to disclose.  Omitting a material fact is akin to misrepresentation.
Now if you're a sneaky character, you may think it better NOT to know, so you're under no obligation to disclose.  After all, you can only disclose things you know…or where the law deems that you have SHOULD know.
BUT…if the buyer is going to order inspections and find things out, they'll probably tell you when they start bargaining.  So you're probably going to find out anyway.  And then if the first offer falls apart, you'll have to disclose to every subsequent buyer anyway.
So we think it just makes sense to find out early, correct what makes sense BEFORE you market the property, price your property appropriately for its true condition, then disclose everything.
Ghosts of Transactions Past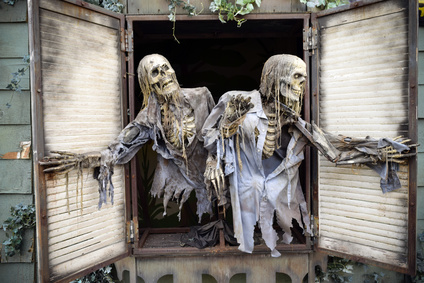 Even if you "get away" with selling a property with a major undisclosed problem, a duped and angry buyer may decide you cheated him…and come back to unwind the transaction or sue for damages.  Who needs that?
Worse, if you're active in the market, you don't want to be known as "that" guy…the one who tries to cheat buyers.
It Pays to Be a Pro
We think it's better to be a pro.  So whether buying or selling, be sure you get quality property inspections from qualified providers, and use them to negotiate a deal that is fair to both sides.  You may pay a little more or net a little less, but you'll sleep better at night…and you'll build a better reputation.
Plus, when word gets out that you're a straight shooter, market participants may give you preference when it comes to bringing you deals or buying your inventory.  And that can be worth a LOT.
---
Listen Now:
The Real Estate Guys™ radio show and podcast provides real estate investing news, education, training and resources that help real estate investors succeed.