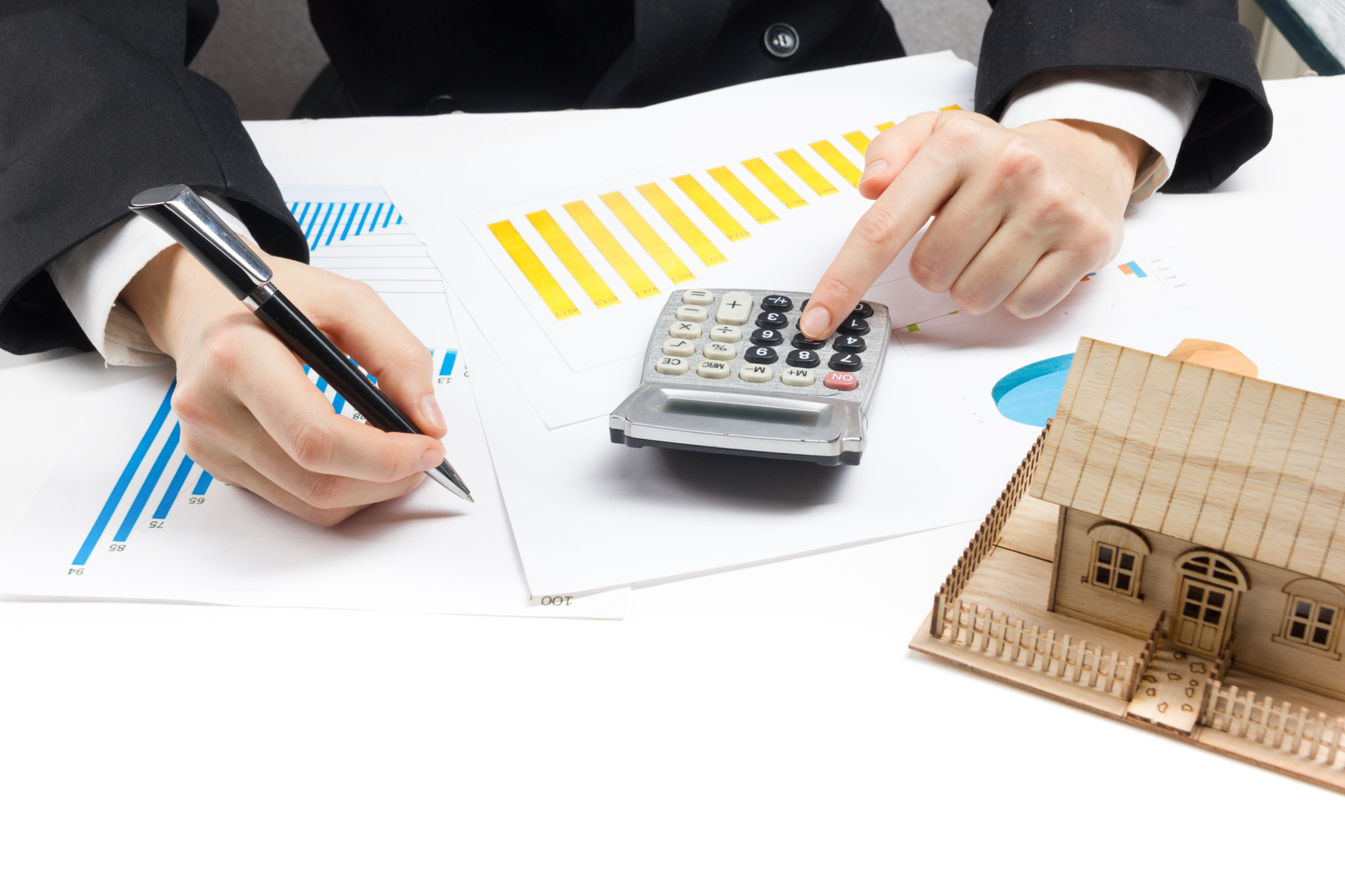 We're back with Ask the Guys!
Today, it's time to reach into the mailbag for some insightful listener questions.
As always, a disclaimer: We are NOT tax professionals or attorneys (we promise), and we DON'T give advice. We simply provide ideas and information. YOU decide what to do with it.
In this edition of The Real Estate Guys™ show you'll hear from:
Your field-tripping host, Robert Helms
His crunch-the-numbers co-host, Russell Gray
---
Listen
---
Subscribe
Broadcasting since 1997 with over 300 episodes on iTunes!
Review
When you give us a positive review on iTunes you help us continue to bring you high caliber guests and attract new listeners. It's easy and takes just a minute! (Don't know how? Follow these instructions.)  Thanks!
---
Question: How do I match my personal investment philosophy to actual real estate investment options?
Coming from Little Rock, Arkansas, Mark is working through our book, Equity Happens, to develop his personal investment philosophy. (Good first step, Mark!)
To start, we  say the whole idea of Equity Happens is that every investor is different.
Obviously, YOU have unique goals, interests, and circumstances as an investor.
Once you can be crystal clear about the kind of investor you want to be, you can say no. And NO is a good thing to say!
Russell reminds us that an investment "could be a very good deal, but it might not be a good deal for you." As we always say, "There are no problem properties, only problem ownerships."
Mark, and all the other investors out there, we want to remind you that it all goes back to the essential question: What do you want real estate to do for YOU?
To answer this question, you have to think about some variables:
Is your primary goal cash flow OR equity growth?
Are you more interested in pride of ownership OR managing difficult properties?
Do you want to be hands on OR hands off?
Remember, it all starts with your basic investment philosophy.
In Equity Happens, we remind investors that after they get their philosophy down, the steps are always the same: identify your market (or markets), identify your product type within those markets, find your team, and then invest in your property.
When you're investigating markets and product types, you have to ask yourself some questions:
Where is demand in this market coming from?
Are supply/demand dynamics stable?
Will an investment in this market be good for equity or immediate cash flow?
We won't tell Mark (or you) what to do. But we can tell you that the investing process in Equity Happens will help you get to a starting place..
Remember our motto: Education for Effective Action™.
Question: Does it make sense to invest in a property with negative cash flow?
New investor Chase, from Dallas, wants to know if it makes sense to keep a rental condo he owns in a rapidly developing area, even though he's losing about $200 in cash flow a month.
We can't give you advice, Chase, but we can give you some pretty darn good ideas.
As an investor in this situation, the first question you need to ask yourself is "Do I like this property?"
If the answer is yes, then get to your tax advisor right away!
Chase mentions he qualifies for the mortgage interest deduction. If you're a new real estate investor, especially an investor converting from owner occupancy to rental property, you may qualify for even more deductions and tax benefits.
The next thing you should ask yourself is whether your property will increase in value over the years.
Think of an investment with negative cash flow like a retirement savings account: you have negative cash flow every month you contribute, but those contributions will give you positive returns later.
If you're a property owner, and you're thinking of selling to get equity, consider selling costs first. How do those selling costs compare to the money you're losing each month?
As we always say … do the math, and the math will tell you what to do!
Question: Is it a good idea to have a third-party inspector look at a newly constructed home before closing?
To Fred from Burlingame, California, we say, "Absolutely, positively YES."
ALWAYS get a third-party inspection anytime a home changes ownership.
Even the most honest owners and builders don't always see every little problem.
This is a matter of return on investment. An investment of a few hundred dollars is a cheap price to pay to know exactly what you're getting when you buy a property.
In our experience, most builders are great about inspections and will bend over backwards to fix any problems found.
Owners of older homes may be less pliable, but you need to know whether you're making a good investment.
The second part of Fred's question is "What about getting the inspection after closing? Would the builder be liable to fix issues that are found by the inspector?"
To this we say, WHY WAIT?
Inspect before you buy and you get leverage.
If you've already closed, an inspection can't hurt, but you lose your leverage.
And although most reputable builders will stand by their work, it really just depends.
You can't rely on your expectations, or you might end up disappointed.
Get the inspection (BEFORE you buy) and you can rely on the facts.
Question: How do I bring up owner financing to an (unlisted) seller?
Another California caller, Jill wanted to know the basics of getting started with owner financing.
Owner financing can be a great, great tool. For buyers, it can mean you don't have to pay points, can negotiate a great interest rate, and can work with owners familiar with the collateral and possibly less reliant on your credit score.
But if a property isn't listed, Jill, you may not want to start with owner financing.
First, you have to see if there's seller motivation.
If an owner is selling because they have an immediate need for the money, you'll have a hard time negotiating a seller carry.
The key thing here is to get to know what the other party is trying to accomplish, and then position what you want in a way that fits into THEIR agenda.
Forge a relationship, THEN bring up owner financing.
And always make sure your propositions meet the seller's needs.
We'll share the rundown of simple secrets to great sales in our sales training event.
Interested in learning more? Email sales (at) realestateguysradio (dot) com.
Question: How can I contact you directly?
This question comes from Jake, in Mooresville, North Carolina.
Jake, talking to people is exactly what you need to do.
Although we'd love to talk to all our listeners, it's simply impractical.
BUT … that doesn't mean it's off limits!
To talk to us, come to one of our live events. You could even join us for a wonderful week on sea,  packed to the brim with the elites of the investing world.
We'll be there, ready to chat, PLUS you can talk with and learn from the amazing faculty and investors from around the world.
Are you like Jake, itching to talk to someone directly about investing?   You could join a local investment club. Or start your own! It's how The Real Estate Guys™ got started!
Like we've said before, it all goes back to our motto: Education for Effective Action™.
Educate yourself! For a primer on starting your own investment club, email us at club (at) realestateguysradio (dot) com.
Question: Can you put The Real Estate Guys™ podcast on Google Play? (Please?)
To Sonny, in Virginia Beach, Virginia, and all our other Android users, we say:
DONE! You're welcome.
Question: How do 1031 exchanges work?
Here's a question from Seattleite, Tamara: "We're selling a rental property and are interested in doing a 1031 tax-deferred exchange. However, we wanted to add an additional unit to the property so we could have a place to stay when we come to town. We recently found out that the IRS doesn't allow this. Is that true?"
Before we answer this question, a reminder: we are NOT tax pros! Get real tax advice!
And don't just go to any tax advisor.
Get an experienced one—someone who actually invests in real estate will be your best bet. (Don't be shy about asking them their own experience!)
Like our friend Tom Wheelwright exhorts in his book Tax‑Free Wealth, create a best plan based on what you know, then run it by your advisor.
And instead of asking your tax advisor "Can I?" ask "How can I?"
Unleash your advisor's creativity instead of asking for a YES or NO answer.
Now, back to the question. The simple answer to Tamara's question is "No."
A 1031 tax-deferred exchange basically allows you to exchange like properties for like, PROVIDED you follow the rules.
You have to spend the money on the new property, not the old  property.
Tamara, before you sell this property, ask yourself WHY you're selling. If it's to unleash equity, considering refinancing.
Separate the IDEA of what you want to do with the proceeds from the actual ACT of selling the property.
THEN, work with that tax advisor! Figure out the best way to get access to that money and preserve your capital gains.
Question: Can I get some insider tips on investing in Belize?
When we went on our last field trip to Belize, we sadly missed out on having Paula, from DeCobb, Illinois, join us.
Paula went on her own scouting mission before she heard about ours! Paula, that's okay. Glad to hear you're proactively checking it out.
Paula had a list of questions for us, including:
Construction in Belize can be slow and hampered by politics. What has your experience been of developing from the ground up?
Will talk of development of a new international airport be realized? When? And does that mean the north side of Ambergris Caye is more valuable?
Does the debris and trash I saw covering the island hamper potential investors?
Both Robert and Russell have answers for Paula, but before we cover those, we absolutely recommend any investor interested in Belize accompany us on our field trips. We have a field trip upcoming in February.
Robert's basic answers to the questions above:
Both the "island-time mentality" and the requirement that plans be approved by the Ministry of Plans AND the San Pedro town council do mean Belize is "not the fastest place in the world for construction." Some developers have a streamlined process, however.
There's a saying about the airport: If you ask when it'll be done, you're not from Belize. Belizeans don't necessarily have ironclad calendars, but they do get things done … eventually. "Let's just say I have been visiting for over a decade and am not hold my breath," says Robert.
The trash is not off-putting tourists, to put it simply. Belize is the No. 1 increasing market in all of the Caribbean. Land that's not developed is where trash accumulates, but locals do put on trash-bash events a few times a year where they go clean up trash.
Investing in another country (or even state) takes homework. But ANY entry to barrier limits competition.
We look for those opportunities because we're willing to outwork other folks.
If you're interested in ANY foreign market, Russell reminds us that scouting trips are how you do it.
Robert dragged Russell out to look at actual buildings years ago, when all Russell wanted to do was sit in his office and crunch numbers. That experience was invaluable.
Hope you'll join us and see for yourself next time we go! Last question: Should I refinance a loan to buy a couple of turnkey properties?
Gary, from Austin, Texas, gave us a little more information: "I owe $100,000 with eight years remaining on a property that is appraised at $167,000. It's my primary residence and I'm thinking about doing a $30,000 cash-out refinance to buy a couple of turnkey properties in Memphis."
He said the idea scares him, but he's also "okay trying to be financially free in this scenario, not debt-free."
Here are the basics of what happens when you get a loan: early payments go mostly to interest, but as you pay the loan down, more of your money goes to the principal. Every time you refinance, you're starting over again.
That's a caution … BUT, starting over is also nothing to be afraid of.
Repositioning equity to put it to work for you is not necessarily a bad thing.
The best options are to either have your property 100% paid for OR 100% leveraged.
To make your property work for you, start by eliminating fear.
Then do the math, and the math will tell you what to do.
Maybe your question will be featured next … Ask us!
---
More From The Real Estate Guys™…
The Real Estate Guys™ radio show and podcast provides real estate investing news, education, training and resources to help real estate investors succeed.