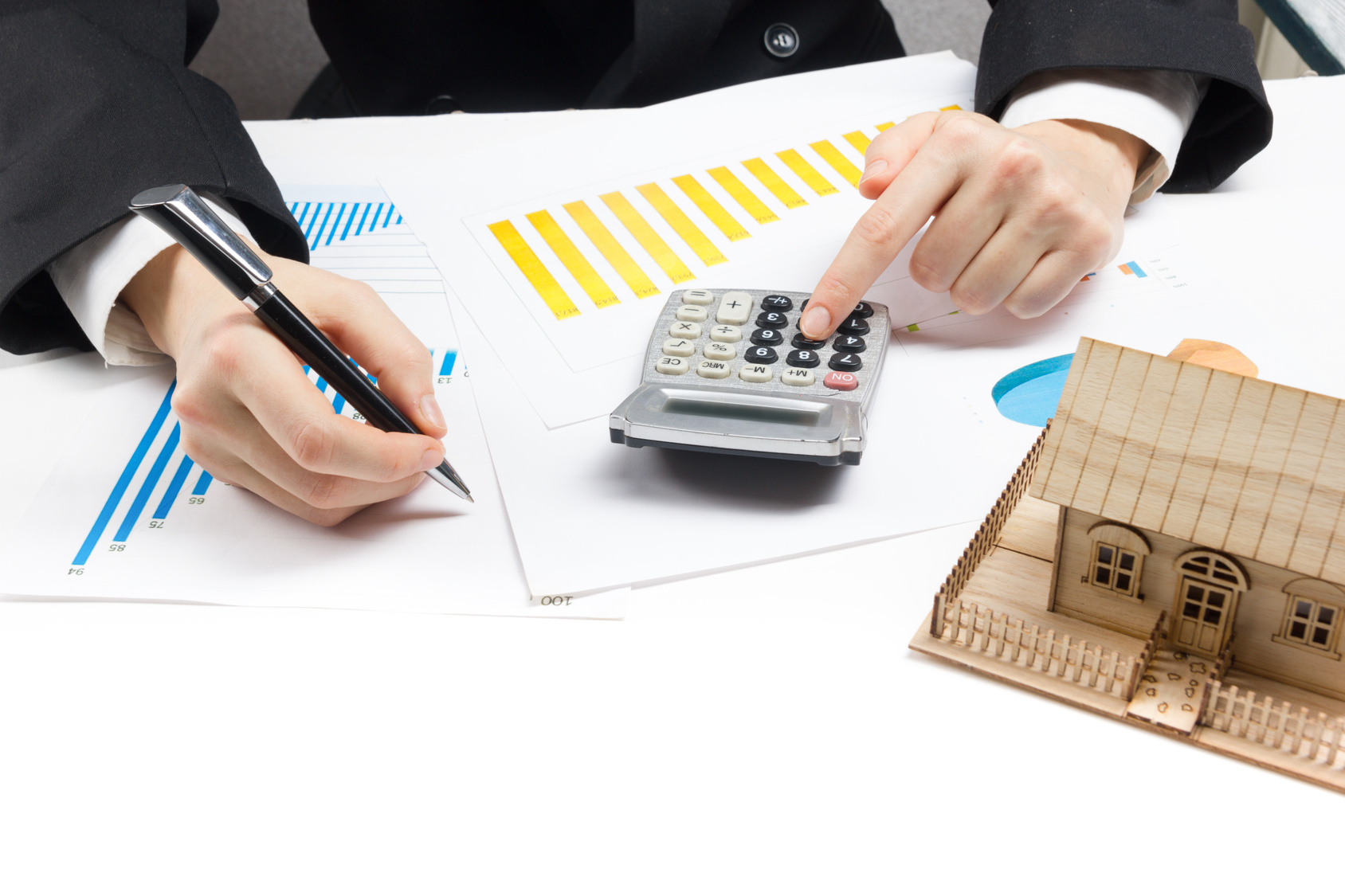 We love it when we get more questions than we can answer. It means our listeners are paying attention and seeking advice. Keep 'em coming, guys!
But this time, we had so many questions that we had to narrow it down … so we chose the ones with the most universal themes.
The questions in this edition of Ask The Guys touch on when to sell a property, where to buy one, and how to get educated in the real estate investing world … as a student, a military veteran, and a future syndicator.
Our only disclaimer? We are NOT tax professionals or attorneys. We don't give advice … just ideas and information!
With that said, please sit back and listen in as we bounce YOUR questions off each other.
Behind the microphones for this all-new edition of Ask The Guys …
Your full-of-ideas host, Robert Helms
His full-of-it co-host, Russell Gray
---
Listen
---
Subscribe
Broadcasting since 1997 with over 300 episodes on iTunes!
---
Review
When you give us a positive review on iTunes you help us continue to bring you high caliber guests and attract new listeners. It's easy and takes just a minute! (Don't know how? Follow these instructions.)
Thanks!
---
Question: I just got an offer on my property. Is now the time to sell?
Tina wrote from Redwood City, California, to ask us about a duplex she's owned for over twenty years. She gets decent cash flow every month, but she just got an offer, and now she's wondering whether it's time to sell.
To any investor wondering whether they should sell a property they've owned for a while, we'd say now is definitely a good time to consider it.
But … there are a few things you should think about.
First, the basic math. Ask yourself some simple questions: How much equity do I have? How much equity would I net by selling? What would the tax impact of selling be?
Once you figure out the net amount of cash you could get, divide it by your cash flow to get your return on equity.
The big question when you're considering the return on equity is "Compared to what?"
As in, how does that number compare to other things you could do … keeping the property, investing in a different market, or refinancing, for example.
The other part of the equation is the hassle factor.
This goes back to your personal investment philosophy. You need to do what YOU really want to do … not what someone else might do.
Is capital gain more important to you, or would you prefer appreciation? The Bay Area in general is a great market for appreciation. It's not the most landlord friendly, however.
We have a couple of acquaintances in situations similar to Tina's.
One did the back-of-the-envelope math and decided that because she was focused on cash flow and the market seemed like it might turn the other way soon, she wanted to take all her eggs off the table.
Another friend, also in the Bay Area, was concerned because she had so much equity sitting in her properties. She decided to sell as well.
Maybe your solution will be similar. And maybe it'll look drastically different.
Ultimately, your final decision is just a matter of sitting down, asking yourself some questions about what YOU want, and doing the math. We also highly recommend you talk things out with your advisors.
Question: I'm a veteran with a big passion for real estate investing but a small chunk of change. How can I get started?
Lewis, from Middlebury, Connecticut, told us he's obsessed with real estate investing. His three main interests are wholesaling, multi-family properties, and lease options.
Lewis is also a veteran who's holding on to some debt and doesn't have much cash to work with.
To Lewis and other new investors with high motivation and empty pockets, we say that desire and passion are WAY MORE important than money.
If you're starting from nothing … there is absolutely, positively hope that you can succeed!
Our opinion is that the best investment is education.
With that said, you do have to be careful … paying big bucks doesn't necessarily insure you'll learn anything worthwhile.
That doesn't mean good education will come without a price tag.
Watch out for free seminars … most are designed to masterfully separate you from your money. Remember, there's always an agenda.
Books are a great place to start. If you're strapped for cash, use your local library or listen to books using Audible.com.
Books and podcasts can help you learn the language so you know what you're talking about and can join in the dialogue.
Of course, there's a difference between book knowledge and knowledge gained from experience.
We have a few ideas for Lewis:
Take inventory of the seven essential investor resources: cash, cash flow, equity, credit, time, talent, and relationships. You need to know what you're working with before you can leverage it.
Talk to a mortgage professional who knows how to do VA loans. Lewis's veteran status gives him a leg up in getting a no-money-down loan.
Consider jumping into wholesaling. Wholesaling can be a great training ground and is one of the best ways to make money when you don't have much.
Join a real estate investment club or an investing meetup in your area and meet other investors.
Form relationships with people who can get deals and get you access to deal flow. The best option is to find a mentor.
It's key for new investors to learn enough that they can go out and do something, but not so much that they get what we call "analysis paralysis."
Learn the language, then focus on relationships that let you learn by doing and by example.
And remember … you will make mistakes. Don't be afraid of them. Embrace them!
Figuring out how to turn a tough situation into a successful investment can be quite a bit of fun when you have the right attitude.
Question: What tools can I use to identify markets that have more opportunities for good cash flow?
Our third question is from an investor in Denver, Colorado. Michele's been listening to the show and has keyed into the concept of identifying investment goals, particularly whether to invest for equity increases or income generation.
Her current goal is to find a multifamily property with cash flows, but she's realized that the Denver area is strongly equity based, with high prices and low rents.
Michele's question about how to find good markets for cash flow reminded us of the real estate adage, "Live where you want to live; invest where the numbers make sense."
Unfortunately, Michele's realization that the rents in her area don't gel with the prices tends to be true in many other metropolitan statistical areas across the county as well, especially in regard to multifamily housing.
We are NOT here to talk Michele, or any investor, out of a personal investment decision.
But we would encourage Michele to take a step back and really evaluate why she wants to buy a multifamily property right now.
If you're just starting out, you're not locked into an asset class or product type yet. So now is a great time to consider whether a different product type might be better at producing the cash flow you want.
Going back to Michele's question, if we were looking for a multifamily property right now, there are a few things we'd do.
First, get acquainted with the different markets around the country. Go to events, look at properties for sale, and start working on zooming in on a market.
Make a checklist for your ideal market … is the population growing? What's the cost-of-living tax like?
It's a good idea to look for markets with big populations. When you're checking out a state, evaluate how landlord- and business-friendly that state is.
When you're doing your research, start by looking for clues in the news, then dig a little deeper.
Consider broker sites and local apartment associations. Both provide invaluable information for landlords, including rent surveys and other resources and reports.
Analyze the numbers in those reports, and eventually, the numbers will start to talk to you.
When a deal that fits all your criteria pops up, be ready. You'll have to be on it immediately.
It's a hard time to be a multifamily bidder right now, but we still think there's opportunity out there.
Find a way to stick your toe in the marketplace … maybe even consider joining a more experienced syndicator as an investor.
Eventually, you'll gain relationships and get enough exposure that you can do your own thing.
Question: What about the smaller markets?
Listener Jay, from Scottsdale, Arizona, has also heard us tell investors to "invest where the numbers make sense."
But he noticed that we don't seem to mention the little markets … Akron, Ohio, for example.
There is a method to our madness. We like big markets for several reasons.
First, there's a lot of available data, and landlords don't have to worry about where tenants will come from.
Second, smaller towns tend to come with a host of difficulties … fewer practitioners, contractors, and resources alongside highly variable rents.
Small towns don't have the infrastructure to support big deals. And they tend to lack good, professional real estate practitioners so you can assemble a team.
They also may not be on the receiving end of potential government support during tough times.
Third, small towns have MUCH less liquidity. Bigger markets are going to have a lot more traction.
Sticking to small towns means operating at the margins. If you're at the margin when a recession comes around, that margin goes away and you're in trouble.
It's the investments at the margins that tend to collapse during downturns while the core markets stay strong.
We won't say there isn't any opportunity for success in smaller markets. We will say, however, that we don't know any truly successful investors operating solely in small markets.
Question: How do I know whether I'm ready to attend the Secrets of Successful Syndication seminar?
Megan, from Santa Ana, CA just attended our Create Your Future goals retreat with her wife and says she is PUMPED about real estate investing.
Since they started listening to our show about a year ago, Megan and her wife have purchased FOUR turnkey single-family homes!
They're searching for their first apartment building now, but they know they'll run out of money soon and are interested in syndicating in the future.
But Megan's worried they're not ready to ask the right questions at our Secrets of Successful Syndication event.
We will say that the seminar is not for everybody … if you've never owned or invested in real estate or only listened to free podcasts to educate yourself, it's probably not the next logical step.
Our syndication seminar is two days that give attendees the lowdown on what syndication is and where to find deals and money.
We have people who come to the seminar over and over. The beauty of our Secrets of Successful Syndication seminar is that it covers the basics for newbies, but if you keep coming back, you start understanding all the little nuances.
Our take is that someone who recognizes they've got the real estate investment bug, is taking action, has a resume, and is goal-oriented and humble is the PERFECT person to attend the seminar. So Megan … you're exactly what the business needs.
And if you're still questioning whether you're ready, ask yourself: how quickly do you want to start preparing? Our view is that sooner is better.
You don't want to have an opportunity arise and not have the education to identify or take advantage of it.
Even worse, you don't want to be the person who goes out and does syndication without training.
The only reason NOT to come is if you're not serious about being in the real estate business … and Megan, it sounds like you're pretty serious.
Remember … we always regret the things we DIDN'T do a whole lot more than the things we DID do.
Question: As a current student, what can I do to prepare myself to be an entrepreneur?
Our last question comes from Yahoso, who's been listening in all the way from Benin City, Nigeria.
We think there are a lot of things you can do to prepare to be an entrepreneur while you're a student. A few:
Listen to podcasts and read books, as many as you can get your hands on. These will help you learn the language you need to speak.
Get involved in a dialogue with people who ARE successful. Have conversations with people who know what they're doing. Play the student card! Many entrepreneurs will let you interview them simply because you're a student.
Learn sales skills. Whether you like it or not, you can't be an entrepreneur without 'em.
Build your box of tools. When you have confidence in your skillset, you'll find doors will open for you.
Have a question for the guys? Ask us here, and we'll try to get you on the show!
---
More From The Real Estate Guys™…
The Real Estate Guys™ radio show and podcast provides real estate investing news, education, training and resources to help real estate investors succeed.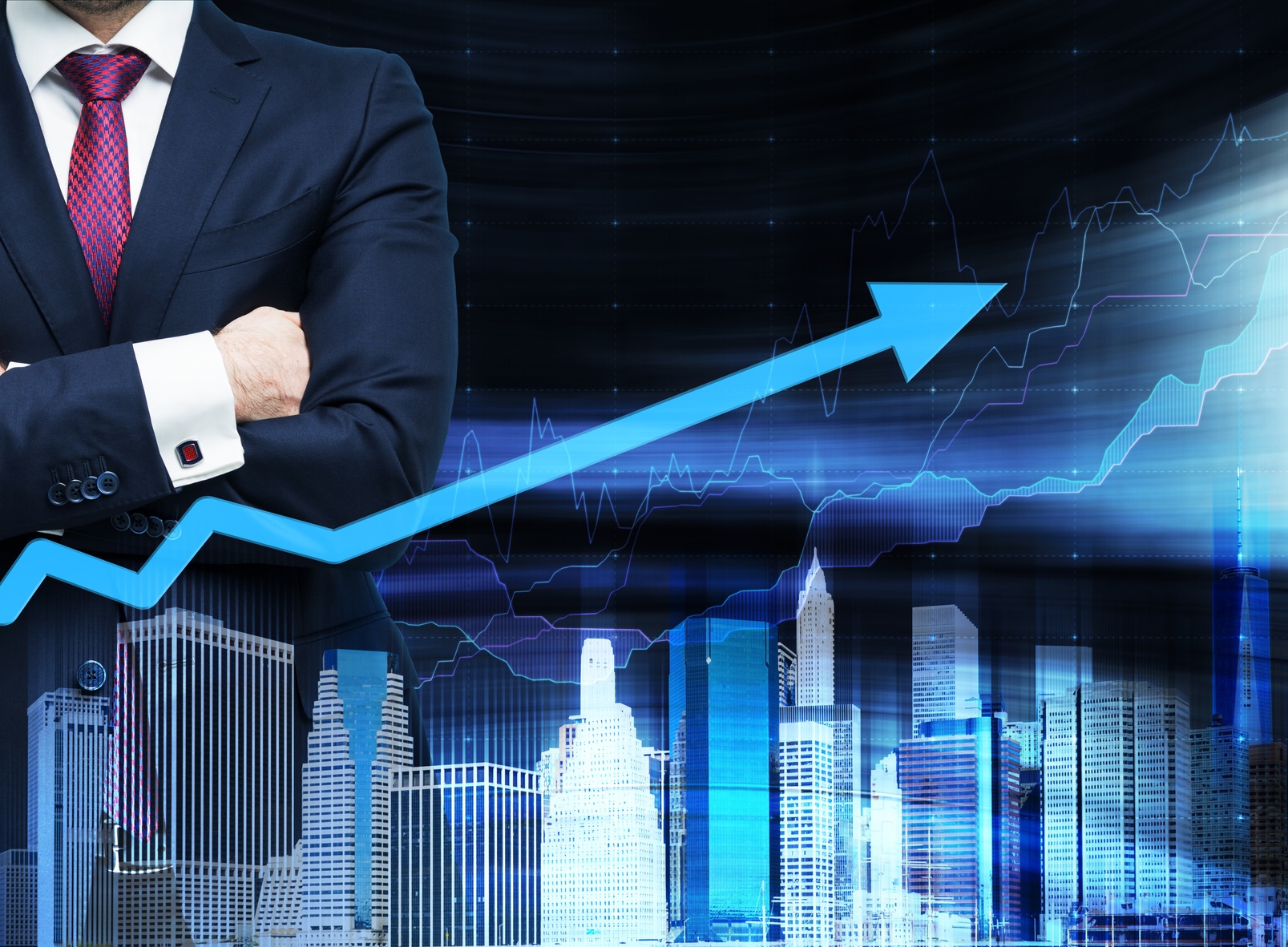 Are you prepared to hit a peak in your investing cycle?
Whether you're an old hand at investing or a beginner, you're probably wondering what to expect in a changing political and social environment and how you can optimize market cycles to work for YOU.
On our latest show, we interview successful multi-family investor and Rich Dad advisor, Ken McElroy.
Ken currently owns over 10,000 units and provides safe, affordable housing for thousands of people.
We picked Ken's brain so we could get YOU his best advice on managing multi-family rental units and figuring out what tenants want.
We also chat about what's changing in real estate, how to get started as a new investor, and what to do when you're at your peak.
In this edition of The Real Estate Guys™ show you'll hear from:
Your peak pontificating host, 

Robert Helms

His past his peak co-host, 

Russell Gray

Award-winning multi-family investor and Rich Dad advisor,

Ken McElroy
---
Listen
---
Subscribe
Broadcasting since 1997 with over 300 episodes on iTunes!
Review
When you give us a positive review on iTunes you help us continue to bring you high caliber guests and attract new listeners. It's easy and takes just a minute! (Don't know how? Follow these instructions.)  Thanks!
---
Your cycle as an investor
One person can look at the metrics and notice that unemployment's down, the stock market's up, and wages are trending higher. That person might think the market's ticking up.
A different person can look at the same metrics and note that home ownership is down and inflation is up. They will conclude that the market's trending down.
There are so many different metrics to measure market cycles.
Here's the secret: there's more than one cycle.
Rent prices can be up while occupancy is low. When home ownership trends upward, landlords will have fewer tenants.
The most important cycle is YOUR cycle as an investor. You might be still acquiring knowledge, OR you might be an investor at the top of your game.
Wherever you are personally as an investor, there are things you can do to optimize your holdings (and potential holdings).
We think Ken McElroy is a GREAT example of how to optimize holdings at the peak of a cycle.
Q&A with Ken McElroy
Ken and his partner, Ross McCallister, of MC Companies, were recently honored as one of the top 10 management companies in the U.S.
We sat down with Ken to get an insider's view on what's happening with multi-family units right now.
What's going on in the apartment space right now?
For now, Ken said, "It's time to sit back and let others buy." Last year MC Companies only made one new deal, and he's moving really slowly.
Not that that's always easy. MC Companies has over 800 investors. With his partner Ross, Ken manages a team of 350 people who buy, manage, and close on properties.
To have the discipline to say no … especially when they have the equity … is difficult. But it's what's best for their company right now.
They wait until they see the right fit for their investing philosophy. Then they buy.
Not before.
How's your tenant retention?
Ken hasn't tested it this cycle, but across the nation, 96% of rental units are occupied. Occupancy is high across the board right now, with some exceptions in certain markets.
"What will really be interesting are the next few years," says Ken. "The companies that are hunkering down now are the ones who'll do really well."
How are tenant expectations changing? What can investors change to add value and retain tenants?
Ken's properties are a level below high end. What he's really seeing demand for, he says, are basic services you'd come to expect: a safe community, garden spaces, pet options, and WiFi.
Those things are pretty easy to deliver. Especially when you take Ken's approach:
"We're continually trying to figure out what tenants want," he said. "That's what keeps people there."
Tell us more about pets.
A couple years ago, Ken and his company realized they'd never had a problem with a pet.
So they took a leap and decided to completely embrace tenants with pets.
They've even formed a whole brand around it, including pet clubhouses and pet parks in every community.
They're now known as the go-to management company for pets.
It's all because they went back to basics, Ken says. They looked at what residents want, and they asked themselves, "What could we do differently?
Ken's tenants have, as you can imagine, a doggone good time.
What are some technological changes you're seeing in the real estate market?
Ken pointed us to what's happening in retail right now: thousands of big box stores are closing, while online retailers are booming.
People are buying differently now … and that includes real estate.
It's possible to find and bid on properties electronically, rent apartments online,  and even buy properties … all without physically seeing them.
Ken projects brokers will need to make themselves resources in an age where heaps of information reside online.
You figured out a way to show apartments without labor. Tell us about that.
Ken's company has actually moved away completely from paid advertising.
Their strategy now has two parts.
First, they've moved toward community and blog-based awareness. Ken has a team that manages his company's digital presence and writes blog posts.
As soon as they started blogging, he told us, their traffic went up.
Second, they've reallocated the money they spent on advertising to call centers that help answer questions and set up appointments.
Interested potential tenants can make an appointment and then just show up at the property. Although every property has an office with a property manager or two, prospective tenants can look at open model units on their own.
This gives people the option to engage how they want, then ask questions after. And, it means a property manager is always in the office.
What's your advice for newbies?
"I believe in my soul that real estate investment is the greatest thing," Ken told us. "There's nothing better."
Ken's lifestyle attests to that. He takes several months off every summer to travel with his family … and the money still comes roaring in.
For Ken … and for many others … real estate investing means financial freedom.
Ken's advice? "Start how I started."
Ken started with a single two-bed, two-bath condo. He worked on the ground, getting to know every aspect of the real estate business.
Fifteen years later, he's living proof of the benefits of real estate investing. He now co-owns a company with 350 employees, builds his own units, and has hundreds of investors.
To be successful starting out, first get educated, Ken says. "People invest in us for what we know and what we stand for."
Then, "Jump in." You have to start somewhere.
The timing matters, the market cycles matter, yes … but ultimately, you just have to DO it.
A stellar example of smart, successful investing
We've learned a lot from Ken over the years, and we think Ken has a lot to offer to you, too.
Ken was the first person to help us think about strategic market selection. We realized there was a strategy to choosing markets.
Success wasn't actually just dumb luck.
Ken was looking at geographies in a way that made sense, and now he's looking at market cycles the same way.
He's not buying right now … but not because he doesn't have the money. He's simply unwilling to compromise his company's needs.
Of course, if you're like Ken, the temptations you'll face are many.
There's pressure to perform from investors and employees. There's the thrill of the deal.
Not giving in to those temptations is one of the reasons Ken is so successful.
He's figured out a way to channel his DESIRE for acquisition into his current portfolio … by fixing, leveraging, remodeling, improving, and generally taking his investments to the next level.
Ken uses his time and his team to focus on ways to bring quality up and costs down so he can squeeze every penny possible from his holdings.
And he never neglects the human factor. His properties provide a great environment for tenants.
When the market pulls back, he'll be prepared.
We like to say that "There's no perfect investment, but real estate is the most perfect you can get."
Ken started his entire journey with a single duplex. Look where he is today.
Wherever you are in your investment cycle, we hope Ken's journey inspires you!
---
More From The Real Estate Guys™…
The Real Estate Guys™ radio show and podcast provides real estate investing news, education, training and resources to help real estate investors succeed.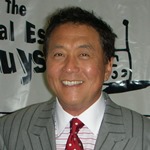 When you look at successful people, from the outside, it might seem they've just gotten lucky.
We think "luck" is what happens when you're prepared at the right time. There's no such thing as an "overnight success."
Your ability to be successful in real estate depends on your ability to get educated, take action, and not be paralyzed by fear.
We're hoping you get very wealthy from real estate investing—but don't make the mistake of thinking it will happen overnight.
You have to put in the work. And choose your teachers wisely.
On our recent show, we chat with Robert Kiyosaki, well-known author of mega-bestselling Rich Dad, Poor Dad, and one of our favorite teachers.
He'll give us some insights about why the rich get richer—and how you can get richer too.
In the Rich Dad studio for this rendition of The Real Estate Guys™ radio show, the three R's of real estate investing … 
Your rich-and-getting-richer host, Robert Helms
His riches-to-rags co-host, Russell Gray
The richest best-selling personal finance author of Rich Dad Poor Dad, Robert Kiyosaki
---
Listen
---
Subscribe
Broadcasting since 1997 with over 300 episodes on iTunes!
Review
When you give us a positive review on iTunes you help us continue to bring you high caliber guests and attract new listeners. It's easy and takes just a minute! (Don't know how? Follow these instructions.)  Thanks!
---
Special preview: Three books from Kiyosaki and team
We were lucky enough to get a preview of THREE books that Robert Kiyosaki and team have coming down the pipeline.
More Important than Money, written by the advisors of Robert Kiyosaki.
Readers will get nuggets of wisdom from Kiyosaki's team of experts, bright minds like Ken McElroy, Andy Tanner, Garrett Sutton, and Tom Wheelwright.
In real estate, and in life, it's crucial who your friends are.
In fact, the quality of your relationships is more important than money. The value of the people you hang out with—if they're the right people—is priceless.
This book will provide crucial insights into those relationships.
A new book from Kiyosaki himself called Why the Rich Are Getting Richer.
If you're listening to our podcast, you've probably read Rich Dad, Poor Dad. If you haven't yet… we HIGHLY recommend it.
Robert describes his new book as Rich Dad, Poor Dad "graduate school."
This book goes one level deeper into why the rich get rich (and how you can too).3. A special 20th anniversary edition of Rich Dad, Poor Dad.
Don't worry—the classic content is still the same.
But this edition includes brand-new material. Robert takes a look back at the economy of the past 20 years—and projects what will happen in the next 20.
This is a book that helps people take control of their lives. If you haven't read it yet, perhaps the 20th anniversary of this finance gem is a great time to pick up a copy!
How to prepare for the unknowable
Of course, none of us have a crystal ball. But a lot of Robert Kiyosaki's work is about preparing for the future.
We asked Robert to weigh in on a timely question: How can we prepare for what is unknowable?
He was kind enough to give us some sage words of advice.
"Choose your teachers wisely." In this case, history is your teacher.
There are a thousand possibilities, but in the end, the history of every paper currency only goes one way: down.
But wait, you say… I read in the news that the dollar's at an all-time high! Well, yes—compared to other paper currency. Historically, Robert reminds us, "every paper currency has gone to its true value, zero."
"Be entrepreneurs, be smart, study, choose good teachers, have good teams, support each other, and do the best you can."
Many people are highly educated in terms of degrees, but have no financial education. Educate yourself!
"Risk is a four-letter word."
In our last podcast, we talked about risk. Robert re-emphasized our point that risk can work to your advantage. He reminded us that financial education and experience give you control over risk.
Educate yourself: More Kiyosaki insights
We're all swimming in the economic sea. If you don't have any education, you don't understand the way the wind is blowing and can't see tremors forming.
Preparing for the future is really all about educating yourself. Like our motto says, it takes Education for Effective Action™.
When we talk about Rich Dad, Poor Dad, we sometimes tend to wax a little poetic.
That's because we think this book is much more than informational. It's  transformational.
To be truly successful in the real estate investing world, you have to work within the right paradigms.
The problem is paradigms become ingrained over time. They don't break easily.
Take a look at the rise of populism in the U.S. and Europe. People are uncomfortable. "They know something's wrong at the gut level," says Robert Helms.
We don't necessarily think the answer's political. The answer is in educating yourself, in making that shift so you can see into the future.
You have to be able to sense what's coming. "This is a time to make new friends, get new ideas, and look at the world differently because there will be more opportunities," says Robert Kiyosaki.
There are two sides of the coin: risk and control. You have to switch the paradigm and learn to stand on the edge of the coin.
For some people, the best advice is to go to school, get a job, and save money the traditional way. But in Robert Kiyosaki's words, "The rich don't work for money."
The rich flip conventional thinking on its head. Debt becomes a good thing. Getting a job and even a college education? Maybe not as good as you think.
"Debt is like a chainsaw. If you don't know how to use it, stay away. If you do know how to use it, debt is wonderful. It's one of our favorite tools in our toolbox," says Robert Helms.
It's this kind of thinking that will help you survive the future.
"When the chasm opens up," says Russell," you have to decide: will you fall on the side of the rich or the poor?"
With a rapidly narrowing middle class, flipping the coin on its side is a necessity.
Start educating yourself today! Transformation is a process. Pick up a book, talk to your tribe, or…
Join us at the Investor Summit at Sea™
An ESSENTIAL part of being a smart investor is hanging out with the right people.
That's why we created the Investor Summit at Sea™. It's an opportunity for YOU to meet great people and get great ideas.
This year, we'll have some amazing faculty, including Peter Schiff, Tom Hopkins, and G. Edward Griffin.
If you don't want to fall off the back of the bus into the poor pile, or you're tired of being part of the squeezed middle class, come spend a week with people who are already rich … and getting richer!
Think about the time you'd spend reading a book like Rich Dad, Poor Dad and the knowledge you'd gain from it.
Now multiply that times 100.
There will be 100 different investors, insights, and paradigm shifts. The Investor Summit at Sea™ isn't just an afternoon spent reading. It's a WHOLE WEEK for you to soak in knowledge from some of the most brilliant, hands-on investors.
We've created the opportunity for you to spend an entire week wrestling with new ideas and networking with new people. Come join us!
We're more than 80% sold out, but there's still a room left for you.
Tune in next time on The Real Estate Guys™ radio show to hear Kiyosaki advisor Ken McElroy on what's happening in the world of multifamily units and beyond!
---
More From The Real Estate Guys™…
The Real Estate Guys™ radio show and podcast provides real estate investing news, education, training and resources to help real estate investors succeed.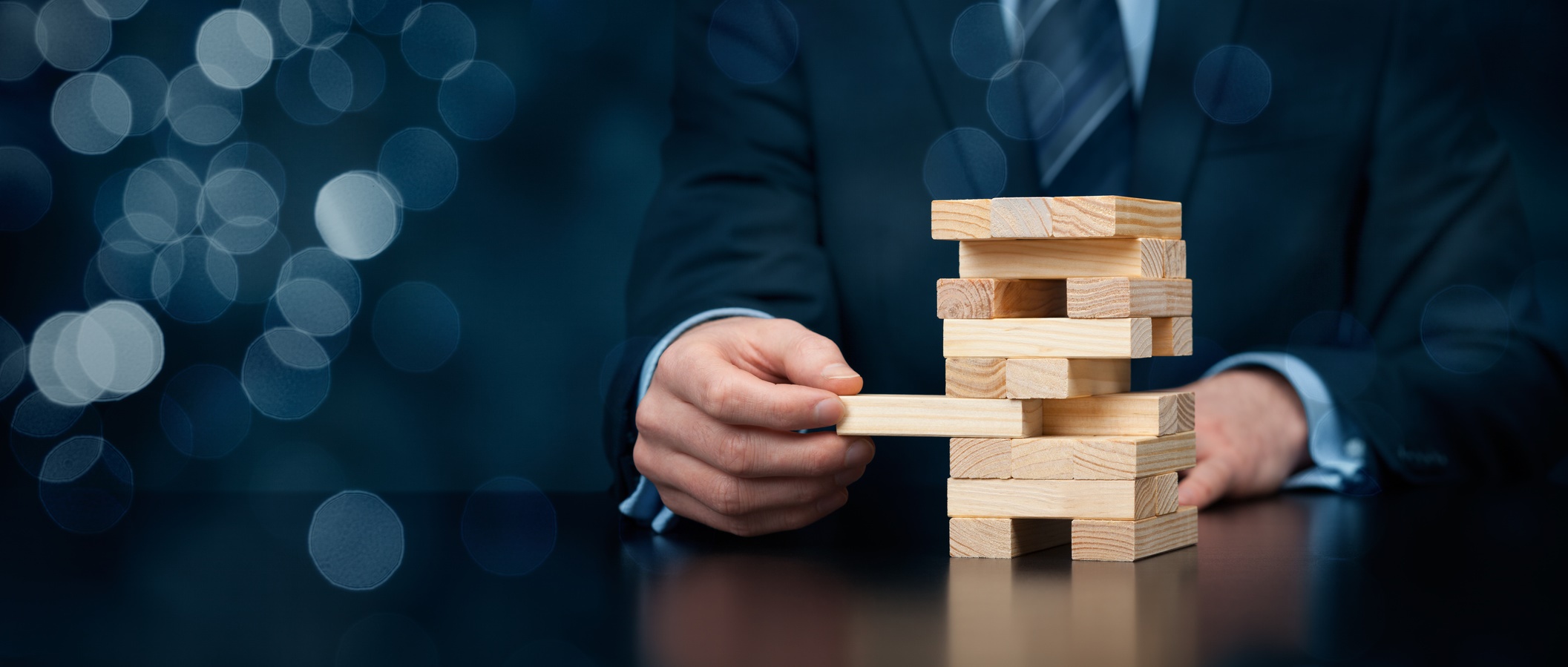 There's no getting around facing risk in life – and real estate.
Whether you're risk adverse or a risk lover, the best way to approach risky business situations isn't to jump, guns a blazin'.
Being prepared to take risks SMARTLY is half the battle
Your BIGGEST DANGER as captain is failing to educate yourself and failing to ask for help. Know the seas you navigate, and rely on your crew (your tribe!) to pull you away from shipwreck.
Our latest episode helps you get in touch with your "rings of risk"  and evaluate whether YOU are taking the RIGHT risks, the right way.
In this edition of The Real Estate Guys™ radio show, you'll hear from:
Your risk-taking host, Robert Helms
His deal-making co-host, Russell Gray
Our always-honored guest, the Godfather of Real Estate, Bob Helms
---
Listen
---
Subscribe
Broadcasting since 1997 with over 300 episodes on iTunes!
Review
When you give us a positive review on iTunes you help us continue to bring you high caliber guests and attract new listeners. It's easy and takes just a minute! (Don't know how? Follow these instructions.)  Thanks!
---
Discover the three rings of risk
Before you take ANY risks at all, you need to evaluate your personal investment philosophy.
Having a personal investment philosophy doesn't mean all the investments you make will fit in one box.
The investments in your personal portfolio should fit into three rings of risk:
a conservative base
a slightly riskier but still cautious second ring, and
a high-risk outer ring
In your core set of investments, you DON'T want to take much risk. For example, you don't want to risk losing your own house or the money from your kids' college funds.
Determine your starting place. How much money do you need to have on hand for personal living expenses in case something goes wrong? Three months' worth? A year? Are you comfortable having a mortgage on your primary residence, or should that be investment be loan-free?
In the next ring, you can start taking a little more risk and using a little more leverage.
If you lose some money in, say, your core real estate investments, it should be disappointing, but not devastating.
Once you've made some solid investments and see cash flow, consider jumping to the outer ring. To operate in this ring, you have to be okay with losing 100% of the cash you put up.
You can do this because those losses shouldn't touch your personal funds AT ALL.
You have a ring of security between your high-risk investments and your personal possessions.
Ask yourself: What degree of risk is reasonable for me and my family? Before I make this investment, what else could I do with this money? With what risks? Am I prepared for every possibility? What will happen if everything goes according to plan? What will happen if something goes wrong?
Taking smart risks
Here's a question for you to consider. Which is riskier: to buy a plot and build from the ground up, or to buy an existing building?
We asked this question to some of the investors and got a wide variety of answers.
The truth is, there's no right or wrong answer in this scenario. Either choice takes on different kinds of risk.
Everything you do as a real estate investor involves risk. The goal isn't to AVOID risk. It's to be smart about the risks you take.
A KEY part of being a smart risk taker is investing in things you understand and have a degree of control over.
If you can't do your due diligence on an investment because you don't even know where to start, that's probably a BAD investment.
To be a smart investor, you have to be self-aware.
Taking smart risks isn't just about the inherent risk in a property. It's about YOU and how much YOU can handle.
Also keep in mind that sometimes saying "yes" to the good can cost you the great.
Don't be afraid to say no.
Ask yourself: Where am I in my life? What are my needs? My capabilities? My ability to engage on this project? My knowledge? Is my team up to par?
Balancing the investor emotions scale
We've established that risk is omnipresent in real estate investing. You can't make a real estate investment without some degree of risk.
To take smart risks, you need to weigh the upsides and the downsides of a potential investment, then make an educated risk assessment.
You also need to think about your own emotional makeup.
Investor emotions run on a scale from greed to fear. In between is rationality.
To be a smart investor, you have to find your own middle ground of rationality.
How do you handle uncertainty? If your answer is close to "not well," perhaps smart investments for you would have more predictable outcomes and a high degree of control.
But leaning too heavily toward the fear side of the scale won't get you anywhere.
If your goal is to make money, you have no chance if you don't make a deal.
On the other hand, tipping too much towards greed can turn making deals into personal badges of honor.
When you have your eye on the prize, it's easy to lose sight of rationality.
Whether you're too afraid or too greedy, letting your emotions run high impacts how you behave, which impacts your decisions, which ultimately impacts your bottom line.
Smart investors have tight control over their emotions.
They strive to always operate in a zone of low emotions and high intelligence.
When a deal comes, these investors are the ones who make good, pragmatic, and well-informed decisions.
Ask yourself: Can I stay composed about this investment? How do I handle uncertainty? Do I get carried away when I'm making a deal? Can I evaluate this decision rationally instead of emotionally?
Nine ways to mitigate risk
Risk in the real estate investing world is not going away.
But there are some things you can do to mitigate your risks.
Our list of nine:
The obvious one: get insurance.
Hire the right people (don't hire cheap; hire the best). Make sure your hires hit all three Cs: character, commitment, and competence.
Educate yourself. Before jumping into a new market, get familiar with it. Jumping into an investment with no background knowledge is an unnecessary risk.
Be self-aware.
Have a strategy.
Have the discipline to execute that strategy.
Choose your partners carefully. You can't have someone hitting the panic button every time something goes sideways.
Know there's not one right way to do things.
Most importantly, THINK THROUGH every decision you make. Be a sober decision maker.
Risks come in two varieties: those inside your control and those outside of it.
You can't obsess about the risks outside your control.
You CAN make the best available decision based on the risks you can control.
Think of yourself as a boat in the big ocean of economic activity. When you can learn to understand the tides and winds, you put yourself in a better position to navigate when it gets stormy.
You can't mitigate a risk you don't understand.
Our final note for today: embrace risk smartly, and great things can happen!
---
More From The Real Estate Guys™…
The Real Estate Guys™ radio show and podcast provides real estate investing news, education, training and resources to help real estate investors succeed.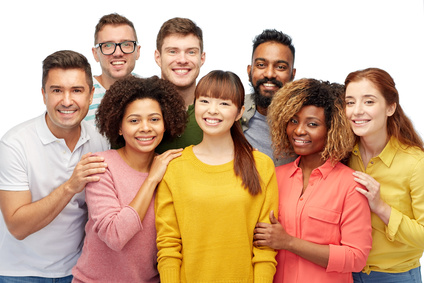 No matter how brilliant you are, going solo in real estate won't get you very far.
It's a team effort, which is why you need a tribe.
We've joined (and founded!) many tribes, and  encourage you to do the same.
Have you ever considered you are the sum total of the people you spend time with? The people and habits in your life can either drag you down (misery loves company!) or help you progress.
YOU CHOOSE your tribe, or the people who get to take up time and space in your life.
We want your tribe to bring you up—to help you learn from others, grow as an investor, and connect with like-minded folks.
Today on The Real Estate Guys™ show, coming to you from sunny San Diego, you'll hear sage advice on finding your tribe from:
Your shy-no-more host, Robert Helms
His frog-kissing co-host, Russell Gray
The godfather of real estate investing, Bob Helms
---
Listen
---
Subscribe
Broadcasting since 1997 with over 300 episodes on iTunes!
Review
When you give us a positive review on iTunes you help us continue to bring you high caliber guests and attract new listeners. It's easy and takes just a minute! (Don't know how? Follow these instructions.)  Thanks!
---
Find a balance between diversity and common goals
We just wrapped up our yearly goals retreat in beautiful San Diego.
While we were at the retreat, we had the awesome opportunity to observe our own tribe in action.
We were also able to ask ourselves: What makes our tribe so great?
We realized our tribe worked well because it was diverse. It wasn't an echo chamber, but instead, a group of people with different perspectives united by a bond of commonality.
Take a group of people with similar values but diverse perspectives, and you get an incredible synergy.
It's that synergy that helps you know when you've found your tribe.
"You know it's your tribe because of how you feel," Russell tells us.
Yes, it's that simple.
Step out of your comfort zone
Do you feel embarrassed, overwhelmed, and underqualified to show up in a room of investors?
If so, THAT'S OKAY!
Once upon a time, we felt that way too.
But we want you to know that new investors can be invaluable to a group.
You help people farther down the road understand new perspectives.
And you allow others opportunities to refine their thought processes and share information they've acquired.
If you think you can't network because you're "too shy," we have three words for you: GET OVER IT.
Step out of your shell. Push yourself out of your comfort zone.
We're "shy guys" too, but very early on we realized that being shy didn't serve us in the world of real estate investing.
So instead of hiding out, terrified of rejection, we faced our fears and did some hard things. We still do, every day!
Put yourself in environments where you'll be surrounded by successful people.
Then ask yourself whether those environments are working for you.
If you realize you're in a place you don't want to be, don't stick around! Cut your losses.
Realize that you might have to kiss a few frogs before you find your ideal match.
You might even have to kiss a lot of frogs!
Begin with little things, one-time events: paid seminars or talks by published authors.
Attendees at these events WILL have commonalities with you. Start there.
Then latch on to the people you want to spend more time with. You never know where things will lead.
One person can open up a whole new world of connections and new tribes.
Start with your values
The basic gist of finding your tribe is to set course, then be smart about where you're headed and what you're doing to get there.
How do you set course? The VERY FIRST thing we encourage you to do is identify your values.
Set out your personal investment philosophy and your goals. Identify what is most important to you.
Beyond whatever else we may have in common, it is truly our values that bond us to others.
When you start looking for your tribe, look for people who share and reinforce your personal values.
And make sure you act on your own values. Be the best version of who you really are.
In a new environment, DON'T
Play close to the vest
Pose and pretend you're someone you're not
Try to look smart
DO
Be willing to open up
Ask questions and share ideas
Make an impression
Prepare talking points
Bring business cards!
Get contact information for new acquaintances
Don't insist on acting alone
Real estate can be a lonely business.
While we trust you to be an innovative independent operator, we also believe strongly in the power of a tribe.
We know finding your tribe isn't a piece of cake.
You have to commit time and energy. You might have to put yourself out there and overcome some natural inhibitions. You might even have to form your own groups.
But being a member of a tribe is a sacred and special thing.
When you're part of a tribe, you have a community and responsibility. Treat that responsibility with the utmost care, and in return, it will give you more than you ever thought it could.
Remember, your environments and associations can either drag you down or bring you up.
Today, we encourage you to start the work of finding your tribe by asking yourself these questions:
Who do I spend time with?
What do these people have me thinking? Doing? Reading?
What do they have me BELIEVING?
Then ask yourself the big question: Is that okay with me?
If your answer is yes, you're on the right track.
And if your answer is no, then maybe you have some work to do.
Go out today and kiss some frogs.
We guarantee you'll find Prince Charming, or at least a good friend, a role model real-estate investor, or a terrific tribe.
Now get out there!
---
More From The Real Estate Guys™…
The Real Estate Guys™ radio show and podcast provides real estate investing news, education, training and resources to help real estate investors succeed.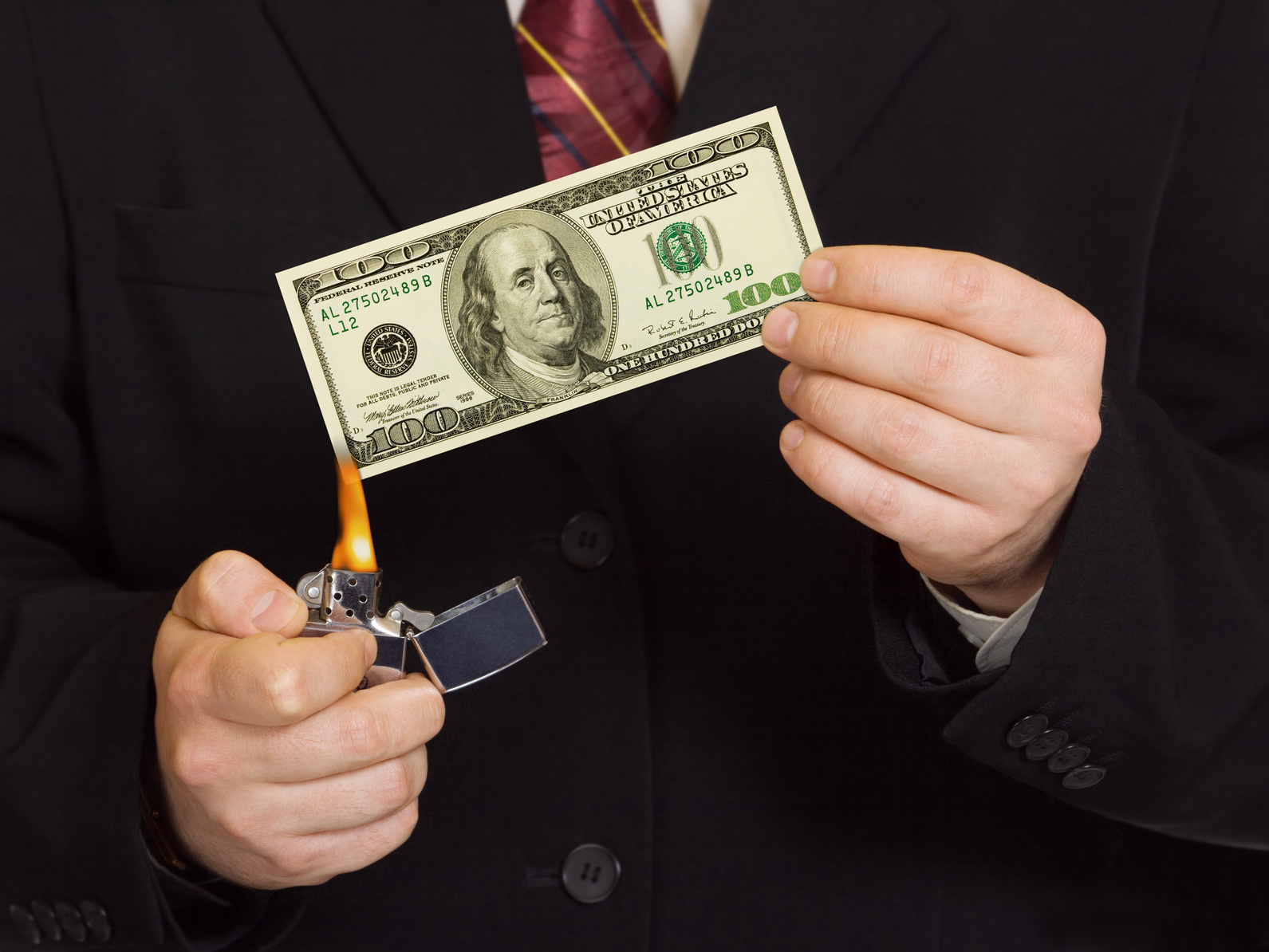 Let's take a look at some investor tricks.
Not stupid, simple tricks. Not the kind of tricks that earn you $100k overnight Spoiler alert. Get-rich-quick schemes are rarely more than just that … schemes.
No, these are investor tricks that went way, way wrong.
Today, we hope you learn from the lessons of others and spare yourself the pain of making mistakes you could easily prevent.
In the words of Franklin P. Jones, "Experience is that marvelous thing that enables you to recognize a mistake when you make it again."
In today's special edition of The Real Estate Guys™ show you'll hear from:
Your wise(?) host, Robert Helms
His wise-cracker co-host, Russell Gray
The godfather of real estate and seven-decade investor, Bob Helms
---
Listen
---
Subscribe
Broadcasting since 1997 with over 300 episodes on iTunes!
Review
When you give us a positive review on iTunes you help us continue to bring you high caliber guests and attract new listeners. It's easy and takes just a minute! (Don't know how? Follow these instructions.)  Thanks!
---
Trick #1: Terrorizing your tenants
Enterprising entrepreneurs look for workarounds. When life hands them an obstacle, they look for a way to work around it.
Some workarounds are smart investor tricks that actually work.
And some workarounds are really stupid investor tricks.
For example, see the story of these two landlords in Brooklyn, NY. To get tenants out of a rent-controlled building, they resorted to illegal tactics: not providing heat or electricity, enticing drug dealers to the building, even running dogs through the hallways.
Good workaround? DEFINITELY not.
You don't want to be someone who resorts to those kind of tactless tactics.
Rent control can be a tricky situation. It gives owners a perverse incentive not to maintain the property.
But there ARE things you can do—legally.
First of all, think long and hard about your decision to own a rent-controlled building in the first place.
Understand that everyone in a transaction will have a short-term view except you. The loan broker, real estate agent, and seller only care about what happens in the short term. YOU'RE the one left holding the bag.
Don't be naïve about what you're getting. Do your homework. Verify tenants and make sure they've been at the location for longer than a month and have been paying their rents.
And before you make the final decision, check the rules of your location—can you raise rent a certain percentage each year, or are you stuck at one rate?
Property managers in the area will be your best friend. They know all the rules and regulations and can tell you what the real inventory of a property is.
If you do own a rent-controlled property, think in the long term.
Maybe you can move slowly, making improvements and raising rents as tenants move.
Maybe you can make improvements that'll save you money in the long run and make your building more enticing when you look to sell it—like changing the plumbing system.
Whatever you do, avoid these stupid investor mistakes:
Not doing your homework before buying.
Holding a short-term view.
Doing anything that could come back and bite your reputation—like pushing tenants out illegally.
Trick #2: Coloring outside the lines
We want to touch on a serious subject here: the warehouse fire in Oakland, CA, which claimed the lives of 36 young people.
Our hearts go out to the victims and their families.
We want to examine the responsibility of the landlord and owner in this situation.
The building where the fire occurred was designed to be a warehouse. It was leased by the owner to a single tenant, who then created individual living and artist spaces.
However, the building did not have the proper code, plumbing, electricity, or safety protocols (like an adequate amount of properly marked and cleared exit doors) for human occupancy or high-occupancy events.
In high-rent marketplaces, creative folks often figure out ways to find lesser accommodations for less money.
We are certain that there are many buildings in high-rent markets that are similarly creative—in this case, extremely dangerous.
"At the end of the day," says Russell, "the owner has a high degree of responsibility to know what's going on at their property."
If you own a building, be aware of what's going on. Inspect regularly—whether you go or you send a trusted employee.
Take time to understand the local code and keep your building up to date.
If you feel like giving in to a good tenant who pays on time and wants to create a similar artist space, think first.
Think about your legal liabilities in the case of an accident.
Think about the weight on your conscience if people lost their lives.
Think about all the possibilities instead of hanging on to low probabilities.
In both stories we've shared so far, landlords and tenants encountered a market problem. We emphasize that there are better, more creative ways to solve this kind of problem.
That doesn't mean you have to quench your creativity. But coloring outside of the lines sometimes just creates a big mess.
There are paths and procedures to get where you need to go.
"When you bend the rules creatively to come up with a solution, there's often fallout," Bob reminds us.
Don't throw up your hands. Take responsibility. And color inside the lines.
Stupid investor tricks:
Putting your property on autopilot and hoping everything will be okay.
Coloring willfully outside of the lines—that is, not following code and safety regulations in your quest for a creative solution.
Trick #3: Mistaking cheap for prudent
On our Halloween horror stories show a while back, we told a true horror story of a careless buyer.
The buyer was a realtor who thought he knew what he was doing. He figured he had plenty of expertise. So he skipped getting an inspection when he bought a four-plex for a killer price.
Six months later, he'd made some improvements, the market was doing great, so he put the four-plex on the market sell. The (smart) new buyer got a home inspection.
Turns out, there were some problems. BIG problems: the building literally didn't have a foundation.
The buyer sold, finally, at a tremendous loss.
We've heard this story over and over. Buyers think they're being prudent and saving some cash, but end up throwing their hard-earned money away.
If you are buying a property, do your due diligence.
If it's a no-go, have you wasted your money on an inspection? ABSOLUTELY NOT!
Think of inspections as insurance. Insurance costs you a little while things are going well, but saves you a LOT if something ever goes horribly wrong.
As Bob says, "The most successful investors are the most educated investors."
Don't take shortcuts. Use a reputable broker. Find a good lawyer. Get a certified inspector.
This doesn't mean you can't save money and do things better. Learn to use your lawyer efficiently. Actually walk through WITH the inspector and see first-hand what changes can be made.
Here's the stupid investor tricks you SHOULDN'T follow:
Not doing due diligence before making a big investment.
Mistaking cheap for prudent.
Failing to learn from others' mistakes.
Trick #4: Failing to major in the minors
One of the most important skills you can learn as a real estate investor is how to differentiate between major and minor issues.
When you're sitting down with a buyer, you have the right to bring up every issue you see with a property.
That doesn't mean you should.
Here's the question you need to ask yourself, says Robert: "If the seller says no, are you willing to walk away from the deal?"
Is bringing up a chipped $1.29 switch plate that you could replace yourself worth abandoning a potential purchase?
Choose your battles wisely.
And when you're buying a property, realize that even in this do-it-yourself world, you're working in a highly regulated industry.
Do the research. Get advice and legal help.
Listen to your attorneys and advisors, but realize: they DON'T give business advice.
They will give you technical advice. You have to make a risk versus reward assessment.
Business decisions—deciding what risks and tradeoffs you're willing to take—is YOUR job.
You are the one who cuts through all the chatter.
Stupid investor tricks:
Majoring in the minors and neglecting what's most important
Leaving business decisions to others
Trick #5: Making decisions in a vacuum
As The Real Estate Guys™, we ALWAYS encourage you to educate yourself.
Part of educating yourself includes surrounding yourself with smart mentors.
Listen to this brief tale of two investors.
One investor found a market he liked, LOVED the idea of leverage, but chose to invest in a market with zero appreciation.
His strategy wasn't wrong. The market wasn't bad. But his strategy and the market he chose didn't match.
He didn't do the math, didn't look at his exit strategy, didn't run his decision through with someone wiser before purchasing.
He trapped himself.
Our second investor went on some field trips with us and fell in love with a particular market. This market was a strong market, with great performance.
So the guy had a brilliant idea: buy a house, rent it out, use it for vacations once a year, and then use it as a retirement home in 15 years.
At least he thought it was brilliant.
We helped him see that one property was very unlikely to fill all his needs.
We encourage you to bounce ideas off those who are more experienced than you.
Don't get trapped in your own circular thinking. Get a reality check.
Build a team. Form a circle of advisors.
Lay out your outcome, what you're thinking of doing, and what you have to work with.
THEN, bounce it off creative, experienced, smart people! It may be there's more than one solution.
Stupid investor trick:
Thinking you don't need help from ANYONE ELSE
Tune in to The Real Estate Radio Guys™ next week to learn more about finding your tribe.
Go out and make some equity happen. (Without stupid tricks!)
---
More From The Real Estate Guys™…
The Real Estate Guys™ radio show and podcast provides real estate investing news, education, training and resources to help real estate investors succeed.
It's a new year—and time for a new YOU.
A new real-estate-investor you, that is.
Real estate investing is a math-based science, but it's also an art of creative decisions.
Today, we want to help you figure out how to optimize the MATH and the ART of real estate investing to achieve both your inner and external goals.
Your inner goals are what you want for your own life.
Your external goals are what you want for the world around you.
We want to help you answer that big-picture question: How do I take who I am and translate that into what I want to do as a real estate investor?
In our latest episode of the The Real Estate Guys™ radio show we talk about setting goals and what YOU should think about as you start making your plan for the New Year.
You'll hear from:
Your juiced-and-jazzed host, Robert Helms
His fired-up co-host, Russell Gray
---
Listen
---
Subscribe
Broadcasting since 1997 with over 300 episodes on iTunes!
Review
When you give us a positive review on iTunes you help us continue to bring you high caliber guests and attract new listeners. It's easy and takes just a minute! (Don't know how? Follow these instructions.)  Thanks!
---
Before anything else, do the math
The first thing we want you to look at when you sit down to set your real estate goals for the New Year is money, plain and simple.
For many investors, investing in real estate means getting out of the rat race.
If you do it right, being an investor can mean you don't have to trade time for dollars!
That's an incredible goal.
So before you figure anything else out, do this: figure out your number, the amount of monthly passive income you want or need to live comfortably.
Next, figure out what yield you can anticipate from your equity.
Here's where it gets a little tricky. Not every real estate investor starts with millions in equity.
In fact, many start with very little. (Don't feel you're alone if that's the case for you!)
If you're a beginning real estate investor, a critical part of reaching your number is amassing equity.
Here's an example: Investor John figures out that his number is $10,000/month, or $120,000/year. He knows he can get 5% yield on his equity. That means John needs 2.4 million dollars equity to be comfortable.
Investor John isn't a millionaire, however. He only has $100,000 to start with. John invests that $100,000 wisely and is able to grow it by 20% each year. In 18 years, John has accumulated 2.6 million dollars and reached critical mass.
18 years might seem … well, it might seem like a lot!
How quickly you grow your equity and reach that critical mass depends on how you leverage your equity. Maybe you're a conservative investor like John. Or maybe you're more aggressive?
The approach you take will depend on what you need real estate to do for you.
No matter your approach, here are the most important questions YOU need to ask yourself when you sit down to work out your goals:
Where am I at right now?
Where do I want to go?
What do I have to work with?
How can I begin to take actionable steps to get to my goal?
Imagine a pinball bouncing around. That's what you look like without a plan!
Do the math, make a plan, execute your plan, and your chances of success will be much better in the long term.
Master the art of real estate investing
While crunching the numbers may be a doable science, real estate investing requires a certain kind of art: a creative balancing act, if you will.
This is because there is NO one-size-fits-all goal-setting strategy.
An important part of setting goals as a real estate investor is putting your goals (and your assets!) in three different buckets: short-term, mid-term, and long-term.
This is one way to balance conservative and aggressive approaches, to experiment without risking your whole nest egg.
Artfully balancing your assets can allow you to sustain yourself while you grow equity.
Two examples:
Carol works a day job and invests in real estate part time. She uses the money from her day job for daily living expenses and sets aside the money she earns from real estate investing to re-invest so she can grow her equity.
Dan has been investing in real estate for a while, but all his equity is invested. He decides to go full time and become a syndicator. He makes a living from the fees and profits he gets as a syndicator without taking any money from his own portfolio.
As you can see, Dan and Carol have COMPLETELY different approaches to real estate investing.
However, both Dan and Carol have figured out how to sustain themselves WITHOUT killing the goose that lays the golden egg, so to speak.
Internal goal setting: What do you want for your life?
A lot of real estate investing comes down to lifestyle decisions.
Ask yourself: How do I want to live? Who do I want to work for? Where do I want to own real estate? What kind of relationships do I want to form? Above all, what's interesting to me on a daily basis? What makes me tick?
Don't default into a situation where you're not interested in what you're doing.
RIGHT NOW, take a look at what you're doing. Sit back and ask the ultimate question: Is this really what I want to do?
Your homework today is to take some alone time to imagine your career and your future. Think about how you want to spend your days.
Then sit down with a paper and pencil (or your laptop, typewriter, fountain pen … you get the picture) and make your internal real estate goals.
Like we'll talk about in our upcoming goals retreat, every goal you make should be two things: specific and measurable.
Some examples:
How many hours will I devote to education (events, podcasts, reading, conversations with other investors, etc.) each month this year?
How many properties will I research each month?
By the end of this year, how many additional properties will I accumulate?
Writing down a number is POWERFUL. And it's critical to reaching your goals.
Maybe this is not a year of acquisition for you, but a year to get structured, get educated, find your markets, and assemble your team.
That's okay!
There's no right or wrong path, as long as you're working on goals to get ahead.
External goal setting: what are you going to do for the world?
We talk a LOT about what real estate investing can do for you.
Another important component of investing is what are YOU going to do for OTHERS?
Most people want the world to be a better place, even if they don't always agree on how that should be done.
When you're creating your business, how are you going to serve the world?
Will you use your free time to volunteer in communities around you? Take your love of real estate and use it to help others?
No matter how much is in your bank account, ask yourself: Is my life rich right now?
As an entrepreneur, you may already be serving the people you work with. Maybe you're providing clean, affordable housing. Maybe you're creating housing opportunities where there were none before.
More real estate might increase your cash flow, but it can also help people live better lives.
As Steve Jobs has said, "We're here to put a dent in the universe."
Once you have an external goal, combine that with your internal goals in a sound business model with a good financial plan, and you'll have a winning formula for a successful life.
New year, new you
Your personal goal setting will really come down to what we call zero-based thinking.
Ask yourself: Knowing what I know now, will I continue to do what I'm doing? What will I change?
Reevaluate your past year.
Ask yourself: What did I set out to do? What did I succeed at? Most importantly, where did I fall short and why?
Be BRUTALLY honest with yourself.
Did you fall short because you didn't have the right people on the bus? Didn't have the appropriate personal discipline? Or didn't ACTUALLY want to complete that goal in the first place?
Examine what is possible for you.
Real estate investing should make you "juiced and jazzed," as Robert says.
You can't get out of bed and go to work every day if you don't have something driving you. You need a purpose that's true for you.
Get out in the real world. Look at other investors. Listen to them. Collect ideas. Go to events where you can meet like-minded investors.
Then get in touch with your inner investor. Develop your personal investment philosophy. Define the market and product types you're interested in.
Form your big picture of what you want to do for YOU and what you want to do for the WORLD.
Then go out and make some equity happen.
Make this next one an amazing year!
---
More From The Real Estate Guys™…
The Real Estate Guys™ radio show and podcast provides real estate investing news, education, training and resources to help real estate investors succeed.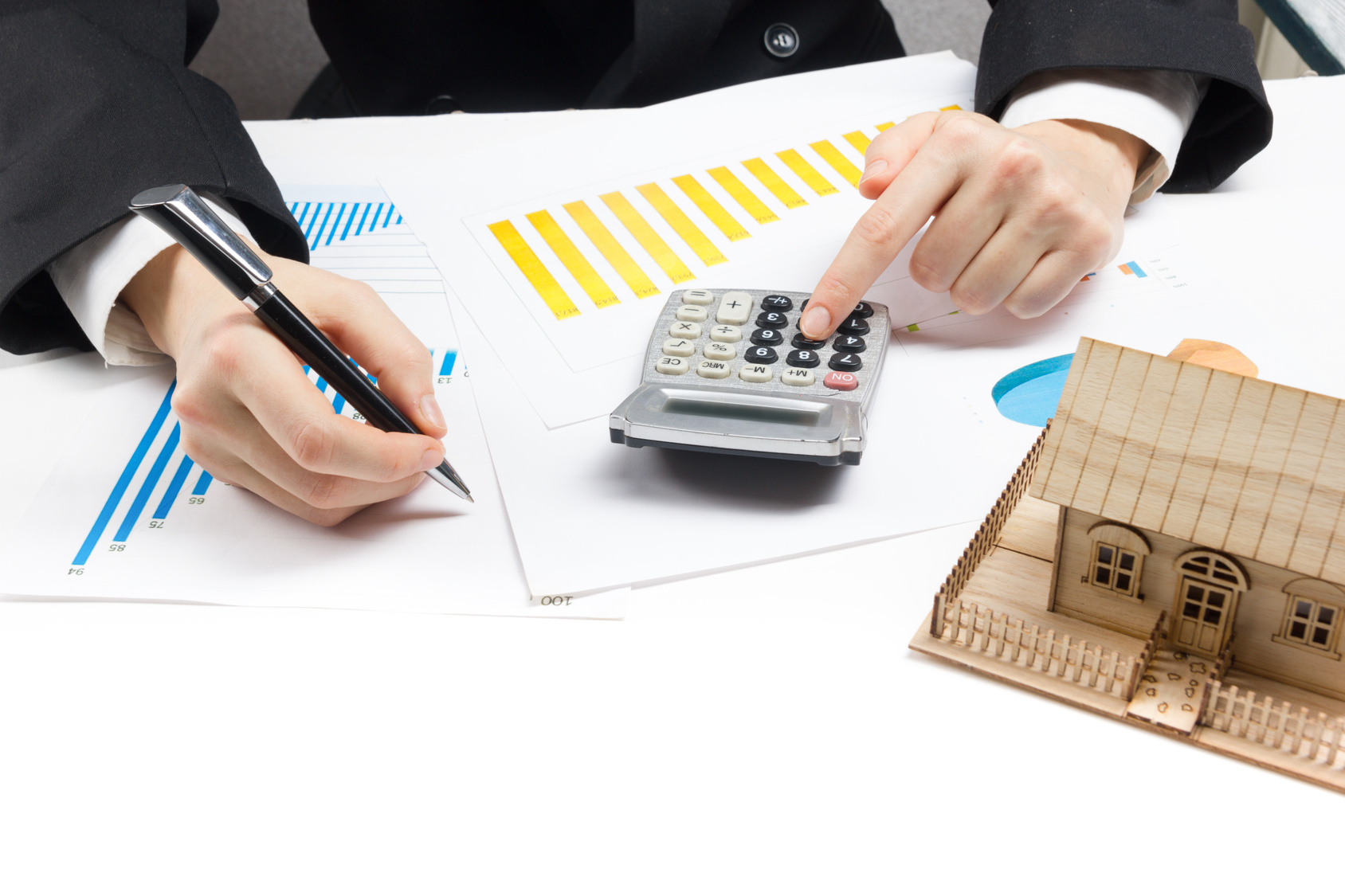 We're back with Ask the Guys!
Today, it's time to reach into the mailbag for some insightful listener questions.
As always, a disclaimer: We are NOT tax professionals or attorneys (we promise), and we DON'T give advice. We simply provide ideas and information. YOU decide what to do with it.
In this edition of The Real Estate Guys™ show you'll hear from:
Your field-tripping host, Robert Helms
His crunch-the-numbers co-host, Russell Gray
---
Listen
---
Subscribe
Broadcasting since 1997 with over 300 episodes on iTunes!
Review
When you give us a positive review on iTunes you help us continue to bring you high caliber guests and attract new listeners. It's easy and takes just a minute! (Don't know how? Follow these instructions.)  Thanks!
---
Question: How do I match my personal investment philosophy to actual real estate investment options?
Coming from Little Rock, Arkansas, Mark is working through our book, Equity Happens, to develop his personal investment philosophy. (Good first step, Mark!)
To start, we  say the whole idea of Equity Happens is that every investor is different.
Obviously, YOU have unique goals, interests, and circumstances as an investor.
Once you can be crystal clear about the kind of investor you want to be, you can say no. And NO is a good thing to say!
Russell reminds us that an investment "could be a very good deal, but it might not be a good deal for you." As we always say, "There are no problem properties, only problem ownerships."
Mark, and all the other investors out there, we want to remind you that it all goes back to the essential question: What do you want real estate to do for YOU?
To answer this question, you have to think about some variables:
Is your primary goal cash flow OR equity growth?
Are you more interested in pride of ownership OR managing difficult properties?
Do you want to be hands on OR hands off?
Remember, it all starts with your basic investment philosophy.
In Equity Happens, we remind investors that after they get their philosophy down, the steps are always the same: identify your market (or markets), identify your product type within those markets, find your team, and then invest in your property.
When you're investigating markets and product types, you have to ask yourself some questions:
Where is demand in this market coming from?
Are supply/demand dynamics stable?
Will an investment in this market be good for equity or immediate cash flow?
We won't tell Mark (or you) what to do. But we can tell you that the investing process in Equity Happens will help you get to a starting place..
Remember our motto: Education for Effective Action™.
Question: Does it make sense to invest in a property with negative cash flow?
New investor Chase, from Dallas, wants to know if it makes sense to keep a rental condo he owns in a rapidly developing area, even though he's losing about $200 in cash flow a month.
We can't give you advice, Chase, but we can give you some pretty darn good ideas.
As an investor in this situation, the first question you need to ask yourself is "Do I like this property?"
If the answer is yes, then get to your tax advisor right away!
Chase mentions he qualifies for the mortgage interest deduction. If you're a new real estate investor, especially an investor converting from owner occupancy to rental property, you may qualify for even more deductions and tax benefits.
The next thing you should ask yourself is whether your property will increase in value over the years.
Think of an investment with negative cash flow like a retirement savings account: you have negative cash flow every month you contribute, but those contributions will give you positive returns later.
If you're a property owner, and you're thinking of selling to get equity, consider selling costs first. How do those selling costs compare to the money you're losing each month?
As we always say … do the math, and the math will tell you what to do!
Question: Is it a good idea to have a third-party inspector look at a newly constructed home before closing?
To Fred from Burlingame, California, we say, "Absolutely, positively YES."
ALWAYS get a third-party inspection anytime a home changes ownership.
Even the most honest owners and builders don't always see every little problem.
This is a matter of return on investment. An investment of a few hundred dollars is a cheap price to pay to know exactly what you're getting when you buy a property.
In our experience, most builders are great about inspections and will bend over backwards to fix any problems found.
Owners of older homes may be less pliable, but you need to know whether you're making a good investment.
The second part of Fred's question is "What about getting the inspection after closing? Would the builder be liable to fix issues that are found by the inspector?"
To this we say, WHY WAIT?
Inspect before you buy and you get leverage.
If you've already closed, an inspection can't hurt, but you lose your leverage.
And although most reputable builders will stand by their work, it really just depends.
You can't rely on your expectations, or you might end up disappointed.
Get the inspection (BEFORE you buy) and you can rely on the facts.
Question: How do I bring up owner financing to an (unlisted) seller?
Another California caller, Jill wanted to know the basics of getting started with owner financing.
Owner financing can be a great, great tool. For buyers, it can mean you don't have to pay points, can negotiate a great interest rate, and can work with owners familiar with the collateral and possibly less reliant on your credit score.
But if a property isn't listed, Jill, you may not want to start with owner financing.
First, you have to see if there's seller motivation.
If an owner is selling because they have an immediate need for the money, you'll have a hard time negotiating a seller carry.
The key thing here is to get to know what the other party is trying to accomplish, and then position what you want in a way that fits into THEIR agenda.
Forge a relationship, THEN bring up owner financing.
And always make sure your propositions meet the seller's needs.
We'll share the rundown of simple secrets to great sales in our sales training event.
Interested in learning more? Email sales (at) realestateguysradio (dot) com.
Question: How can I contact you directly?
This question comes from Jake, in Mooresville, North Carolina.
Jake, talking to people is exactly what you need to do.
Although we'd love to talk to all our listeners, it's simply impractical.
BUT … that doesn't mean it's off limits!
To talk to us, come to one of our live events. You could even join us for a wonderful week on sea,  packed to the brim with the elites of the investing world.
We'll be there, ready to chat, PLUS you can talk with and learn from the amazing faculty and investors from around the world.
Are you like Jake, itching to talk to someone directly about investing?   You could join a local investment club. Or start your own! It's how The Real Estate Guys™ got started!
Like we've said before, it all goes back to our motto: Education for Effective Action™.
Educate yourself! For a primer on starting your own investment club, email us at club (at) realestateguysradio (dot) com.
Question: Can you put The Real Estate Guys™ podcast on Google Play? (Please?)
To Sonny, in Virginia Beach, Virginia, and all our other Android users, we say:
DONE! You're welcome.
Question: How do 1031 exchanges work?
Here's a question from Seattleite, Tamara: "We're selling a rental property and are interested in doing a 1031 tax-deferred exchange. However, we wanted to add an additional unit to the property so we could have a place to stay when we come to town. We recently found out that the IRS doesn't allow this. Is that true?"
Before we answer this question, a reminder: we are NOT tax pros! Get real tax advice!
And don't just go to any tax advisor.
Get an experienced one—someone who actually invests in real estate will be your best bet. (Don't be shy about asking them their own experience!)
Like our friend Tom Wheelwright exhorts in his book Tax‑Free Wealth, create a best plan based on what you know, then run it by your advisor.
And instead of asking your tax advisor "Can I?" ask "How can I?"
Unleash your advisor's creativity instead of asking for a YES or NO answer.
Now, back to the question. The simple answer to Tamara's question is "No."
A 1031 tax-deferred exchange basically allows you to exchange like properties for like, PROVIDED you follow the rules.
You have to spend the money on the new property, not the old  property.
Tamara, before you sell this property, ask yourself WHY you're selling. If it's to unleash equity, considering refinancing.
Separate the IDEA of what you want to do with the proceeds from the actual ACT of selling the property.
THEN, work with that tax advisor! Figure out the best way to get access to that money and preserve your capital gains.
Question: Can I get some insider tips on investing in Belize?
When we went on our last field trip to Belize, we sadly missed out on having Paula, from DeCobb, Illinois, join us.
Paula went on her own scouting mission before she heard about ours! Paula, that's okay. Glad to hear you're proactively checking it out.
Paula had a list of questions for us, including:
Construction in Belize can be slow and hampered by politics. What has your experience been of developing from the ground up?
Will talk of development of a new international airport be realized? When? And does that mean the north side of Ambergris Caye is more valuable?
Does the debris and trash I saw covering the island hamper potential investors?
Both Robert and Russell have answers for Paula, but before we cover those, we absolutely recommend any investor interested in Belize accompany us on our field trips. We have a field trip upcoming in February.
Robert's basic answers to the questions above:
Both the "island-time mentality" and the requirement that plans be approved by the Ministry of Plans AND the San Pedro town council do mean Belize is "not the fastest place in the world for construction." Some developers have a streamlined process, however.
There's a saying about the airport: If you ask when it'll be done, you're not from Belize. Belizeans don't necessarily have ironclad calendars, but they do get things done … eventually. "Let's just say I have been visiting for over a decade and am not hold my breath," says Robert.
The trash is not off-putting tourists, to put it simply. Belize is the No. 1 increasing market in all of the Caribbean. Land that's not developed is where trash accumulates, but locals do put on trash-bash events a few times a year where they go clean up trash.
Investing in another country (or even state) takes homework. But ANY entry to barrier limits competition.
We look for those opportunities because we're willing to outwork other folks.
If you're interested in ANY foreign market, Russell reminds us that scouting trips are how you do it.
Robert dragged Russell out to look at actual buildings years ago, when all Russell wanted to do was sit in his office and crunch numbers. That experience was invaluable.
Hope you'll join us and see for yourself next time we go! Last question: Should I refinance a loan to buy a couple of turnkey properties?
Gary, from Austin, Texas, gave us a little more information: "I owe $100,000 with eight years remaining on a property that is appraised at $167,000. It's my primary residence and I'm thinking about doing a $30,000 cash-out refinance to buy a couple of turnkey properties in Memphis."
He said the idea scares him, but he's also "okay trying to be financially free in this scenario, not debt-free."
Here are the basics of what happens when you get a loan: early payments go mostly to interest, but as you pay the loan down, more of your money goes to the principal. Every time you refinance, you're starting over again.
That's a caution … BUT, starting over is also nothing to be afraid of.
Repositioning equity to put it to work for you is not necessarily a bad thing.
The best options are to either have your property 100% paid for OR 100% leveraged.
To make your property work for you, start by eliminating fear.
Then do the math, and the math will tell you what to do.
Maybe your question will be featured next … Ask us!
---
More From The Real Estate Guys™…
The Real Estate Guys™ radio show and podcast provides real estate investing news, education, training and resources to help real estate investors succeed.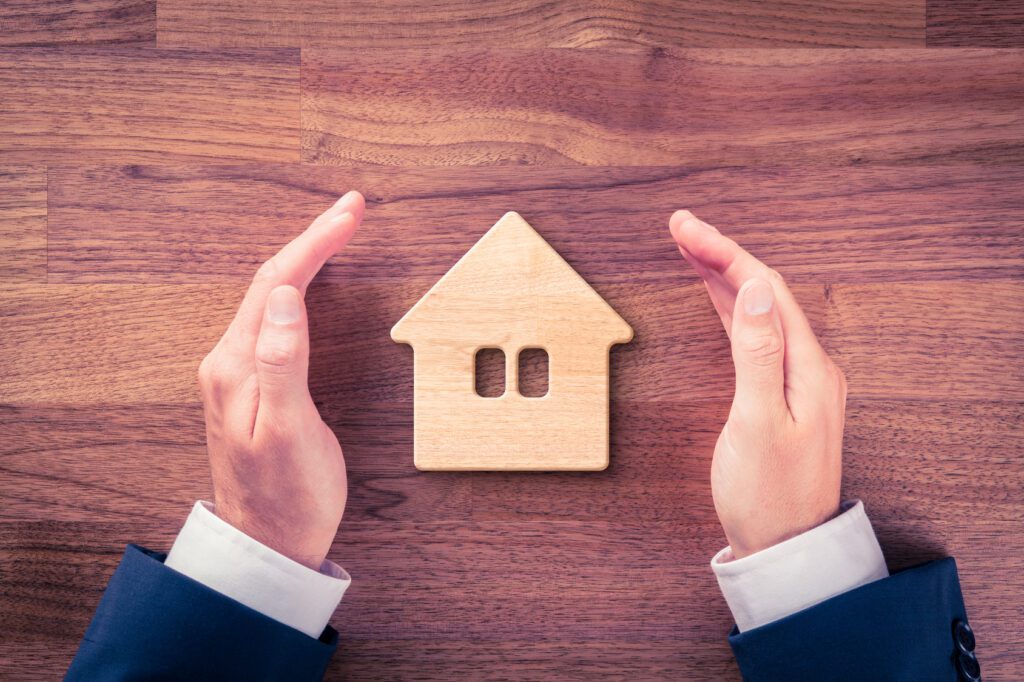 After one of the most turbulent elections in the United States, one thing is clear … we live in a time of massive uncertainty.
If you feel like the ship is sinking, rather than being depressed or concerned, we advise you be DILIGENT.
This means putting yourself in a position to mitigate the risks and capitalize on the opportunities swirling around you.
We believe real estate is one of the safest investments you can make during uncertain times.
In this episode, we discuss areas of concern and opportunity. You decide what position you want to take, and how to protect yourself if things go wrong and keep your assets from being "low hanging fruit" for financial predators.
In the panic room studio for this episode of The Real Estate Guys™ radio show:
Your safe-haven host, Robert Helms
His risky-business co-host, Russell Gray
---
Listen
---
Subscribe
Broadcasting since 1997 with over 300 episodes on iTunes!
Review
When you give us a positive review on iTunes you help us continue to bring you high caliber guests and attract new listeners. It's easy and takes just a minute! (Don't know how? Follow these instructions.)  Thanks!
---
But first, understand the U.S. dollar
To understand threats to your investments in the U.S. market, you first need to understand our currency.
For the past 100 years, the U.S. dollar has been under ATTACK.
For better or worse, our beloved greenbacks have been constantly losing value by the Federal Reserve since its founding in 1913.
This happens subtly and slowly with inflation.
Doesn't that mean real estate investors can buy properties cheaper? Yes!
BUT it also means the dollar – the basis of our ENTIRE FINANCIAL SYSTEM – could go the way of the dodo …
The trend is clear. If that happens will you be prepared?
Speaking of the U.S. and world financial system, we live on a currency of debt.
We borrow money into existence. creating insurmountable debt in the process.
For instance, if you had an economy of $100, and borrowed the money into existence at a 10% interest rate, you would owe $110 at the end of the year. That's $10 more than what you actually have.
It's a cycle of eternal, perpetual debt.
There can be a devastating domino effect by something as simple as someone defaulting on a loan.
Bring back any memories of 2008? During that market crash, property wasn't the problem. People were able to assume loans and sell properties.
It's not about having the real estate, it's about the STRUCTURE. Loans in 2008 weren't structured to weather the storm.
Real estate investment in a safe haven portfolio is about having the real estate with the right structure for an UNSTABLE financial system.
It's always better to be prepared and not need it, than not prepared and need it …
Focus on income over appreciation
One way to shore up against damages is to focus income in the right places.
With real estate, INCOME is EQUITY.
It's easy in a hot market to focus on equity outside of income. If you can sell a property for more than you paid for it, you make money, right?
Yes in a technical sense, but it's not as solid as other methods.
To increase income fundamentally, you need to improve value of property.
Favor assets with income you can influence. Pick a market, then choose property strategically to maximize profit opportunity and gain equity.
Unlike investing in stocks and shares, with real estate there are SO MANY things you can do to increase income, and create a "durable income." To name a few ideas:
Select a desirable property.
Select an area with a high number of renters.
Upgrade the property.
Build new units.
The bottom line? Increased income means increased equity.
If the dollar were to collapse, your tenants will always find some way to add value to you to earn the roof over their head, because it's a basic human need.
Use cash flow to create equity
Real estate gets a bad rap for being a slow way to build wealth.
That is true from a strict cash flow perspective …
HOWEVER, when you realize that properties like stocks trade for a multiple of earnings, a new world is open to you.
You can manage a cash flow topline (like revenue and expenses) with a solid bottom line (net operating income). Your portfolio of assets can be creating value no matter that the currency is.
Real estate TRANSCENDS borders, economic times, currencies, and more.
Building a portfolio of income-creating real estate that addresses basic human needs, agriculture, energy, and niches in housing, creates SAFETY.
These things will be in demand despite the ups and downs of the economy.
Consider the "time horizon" of your investments. Rather than flipping homes, (buying, fixing up, selling) you are adding to your portfolio.
Times change. Properties increase and decrease in value.
Interest rates are high, then low, then high again. There an ebb and flow to so many factors over the span of 10 to 20 years.
We want to increase value from inflation and appreciation. We do this by CONTROLLING a property long-term—through the cash flow.
Hedge all the bets… counter-party risk
Many people think about investing for income as investing in bonds, annuities, CDs, bank accounts, etc.
Real estate investors think about buying real estate properties.
The hard truth is whatever you have purchased relies on someone else in some way.
A bond is only as good as the person behind it. If they go bankrupt or default, you are out of income.
All kinds of investments are risks. Real estate mortgage is counterparty risk, tenants are a counterparty risk … so WHAT can you do?
Identify income from real assets and not liabilities that can default.
Tenants who cannot pay rent can be evicted and replaced with paying tenants.  Can you imagine if bonds worked that way?  They DON'T!
On the mortgage side of things, private money loans typically have 30-40% of equity in the property, and the borrower is making the payment.
If they default, your assignment of rent clause gives you the rental income. You then can take over the property through foreclosure, replace the tenants, sell it, etc.
Real estate is superior to a paper asset from a yield, tax, and counterparty risk perspective. To get a report on real asset investing, send an email to realasset (at) realestateguysradio  (dot) com
Warding off financial predators
When you have a lot of assets in a big portfolio, your wallet is hanging out there.
Like an armadillo or porcupine curling up, there are lots of things you can do to make yourself undesirable to predators.
Picture a large tree as a metaphor for the grand scheme of investing:
The low hanging fruit that predators can access easily are bank accounts, brokerage accounts, properties in your own name and paper assets. Think twice about these investments!
Middle hanging fruit that is more difficult to access are domestic real assets, real estate that is real, investing in private placements, entity structures and private banking (check out our awesome special report with Patrick Donahoe, the Perpetual Wealth Strategy.)
High-level fruit that are impossible to reach for most predators are holding real assets outside jurisdiction and international investing.
How can you get the red target off your back?
Hold assets outside of the financial system. Your brokerage account and bank account are visible by lawyers and courts.
We want to believe the best of our judicial system. Unfortunately, we all know that sometimes whether you are right or wrong has little to do with whether or not you WIN a lawsuit.
Own property in multiple states or go offshore. Spreading your investments across different areas makes it difficult for predators to see all of your investments.
Use privacy structures that make it difficult to find that you are the owner. Liens and second mortgages make you more difficult to go after.
As you grow your portolio, it's important to seek out advisors for professional coaching. You could even invest in your own knowledge through a memorable week with us and our investing expert friends.
Be smart about where and how you invest – and you'll be paid in profits and peace of mind!
---
More From The Real Estate Guys™…
The Real Estate Guys™ radio show and podcast provides real estate investing news, education, training and resources to help real estate investors succeed.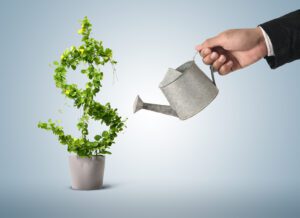 Real estate serves many human needs. Whether you're investing in rental properties or agricultural properties, you're reacting to basic human demands—and agricultural products will ALWAYS be in demand.
In our latest episode, we hear from agricultural investment expert Rachel Jensen about how agricultural investments can take decades to yield profits—but they tend to have an ENORMOUS payoff in the long run, not just for you, but for your posterity as well.
Specifically, we're talking about investing in teak—an extremely valuable hardwood that provides tremendous value and security by mitigating investment risk. It allows you, the investor, to sit back and relax, knowing your investment could grow into serious profit in the long run.
In this edition of The Real Estate Guys™ show you'll hear from:
Your seek-the-teak host, Robert Helms
His teaky-and-cheeky co-host, Russell Gray
Vice President of Sales at Teak Hardwoods, Rachel Jensen
---
Listen
---
Subscribe
Broadcasting since 1997 with over 300 episodes on iTunes!
Review
When you give us a positive review on iTunes you help us continue to bring you high caliber guests and attract new listeners. It's easy and takes just a minute! (Don't know how? Follow these instructions.)  Thanks!
---
Diversifying your personal investment philosophy
When it comes to real estate investing, everything you do has to go back to YOUR personal investment philosophy.
If you're investing, you have to line up liquidity points with your own liquidity needs.
Agricultural investing is NOT the same as investing in residential properties! A property owner and manager is used to monthly cash flow from rental payments.
BUT … trees can't complain! While investing in agricultural properties may not provide a monthly cash flow, it does mitigate many of the risks of traditional real estate investment, including vacancies and turnover costs.
When you invest in agriculture, you have to be able to step back from the idea of monthly cash flow and add a zero to your thinking by calculating the long-term growth of your investment.
Investing in agricultural properties like hardwood plantations provides a myriad benefits that can match needs outside of basic monthly income. These benefits include:
International diversification
Privacy and asset protection
Mitigation of investor risk in MULTIPLE ways
Secure, stable, and sticking around: The ultimate long-term investment
Rachel Jensen, vice president of Teak Hardwoods, was kind enough to pay us a visit to talk about a hardwood investment that's been popular for centuries: teak.
When you think about timber, the first think you might think about is the risks. Teak is different: it's resistant to fire, rot, termites—all the traditional risks to owning what is essentially a giant lot of wood.
It's also an extremely secure investment. During the recessions of 2008, when global markets were shrinking, demand for teak was high—in fact, demand increased by 9.5% during the period, Rachel tells us.
Teak is NOT an investment with short-term payoffs. In fact, teak is best harvested at age 25 and age 60.
It might not be easy to make the transition from working on a monthly or yearly timeline to working on a 25-year timeline. "For those who see the benefits of generational wealth stewardship, it's an investment that pays off," says Rachel.
If you have the patience to wait 25 years for the payoff, you end up with a lump sum of cash at the end of those 25 years.
This is especially important when you consider that tuition could skyrocket by 2030. Teak investment provides security for those who have kids, grandkids, nieces, nephews, or even causes they want to support in the long term.
Growing in fertile land: the benefits of South American teak
Around the world, teak is harvested at a rate of 8-12 times more than it is planted, especially in countries where it's grown naturally. As you can imagine, this is a huge problem.
One area of the world has solved this problem, however: South America.
How? South America provides incentives to investors for reforestation. This is an unbelievable opportunity that provides benefits not only to investors, but to the local community, world economy, and environment as well.
In Panama, these reforestation incentives include zero income tax at time of harvest and zero property tax.
Investing in South American countries provides other HUGE benefits to investors.
Most obviously, investors can diversify their portfolio internationally. Rachel's teak plantations rest in the fertile lands of Panama and Nicaragua.
Investors are also eligible for the Friendly Nations Visa, a residency that's one of the most popular in the world because of its simple requirements and low cost. This visa allows users to get work permits, obtain eventual citizenship, and even move their families to Nicaragua.
How YOU can invest in teak
If investing in hardwood properties is starting to sound pretty darn good, we agree!
How can YOU get started? It's quite simple.
Investors in Teak Hardwood interested in a plot of land in Panama can start with as little of ¼ acre of ownership. The title of a ¼ acre parcel goes for $15,700—investors typically start with two to four parcels.
One benefit of this specific property? The teak trees are already 17 years old, meaning investors get a payoff in just eight years.
This is an incredibly accessible investment, especially for millennials who are willing to look at the big picture. Investors even have access to a five-month, zero-interest payment plan, says Rachel.
As a millennial herself, Rachel says, "I like knowing I don't have to do anything." Teak is what Rachel calls a "peace-of-mind turn-key" investment.
You make the investment, and Mother Nature basically just does her thing—usually with the help companies like Geo Forestal, an experienced plantation management company that manages Teak Hardwood's properties in Panama.
For someone who wants to get in on the ground floor, Teak Hardwood also has a new program in Nicaragua with trees planted just this year. Proceeds start in year 12, when the trees are thinned.
Interested in learning more about investing in this tried and true wood? Rachel compiled a packet of information just for us. Email teak (at) realestateguysradio (dot) com for more information.
Diversification: Security in an unstable world
It's important for investors to think about global issues when they make an investment.
"Currently, there is worldwide pushback against established institutions," Russell reminds us. "This means there is potential for radical, substantial change in coming years."
Investors have many concerns to consider: market crashes, climate change, the collapse of established traditional institutions, disruptive technology to name a few.
In the face of these concerns, teak investment is one way to insulate wealth.
And it's not a time bomb—unlike other agricultural investments, teak has a shelf life. So does coffee.
Robert reminds us of David Sewell, founder of International Coffee Farms. David buys coffee farms and turns them from commodity farms to specialty coffee growers and harvesters. This allows him to narrow his target market and eliminate commodity competition.
He's insulating his wealth from potential dangers by investing smartly and finding a competitive edge.
If you'd like to learn more about investing in coffee, we'd love to provide you with more information! Email coffee (at) realestateguysradio (dot) com.
There's many reasons people are getting off the beaten path when investing—it may take a little more time and diligence, but the path's not as crowded, and the risks are much lower.
If you want to step into the world of agricultural investing, consider investing in your future with a whole week for YOU to talk to experienced agricultural investors and look at investing from a global perspective!
---
More From The Real Estate Guys™…
The Real Estate Guys™ radio show and podcast provides real estate investing news, education, training and resources to help real estate investors succeed.