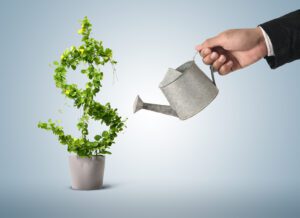 Real estate serves many human needs. Whether you're investing in rental properties or agricultural properties, you're reacting to basic human demands—and agricultural products will ALWAYS be in demand.
In our latest episode, we hear from agricultural investment expert Rachel Jensen about how agricultural investments can take decades to yield profits—but they tend to have an ENORMOUS payoff in the long run, not just for you, but for your posterity as well.
Specifically, we're talking about investing in teak—an extremely valuable hardwood that provides tremendous value and security by mitigating investment risk. It allows you, the investor, to sit back and relax, knowing your investment could grow into serious profit in the long run.
In this edition of The Real Estate Guys™ show you'll hear from:
Your seek-the-teak host, Robert Helms
His teaky-and-cheeky co-host, Russell Gray
Vice President of Sales at Teak Hardwoods, Rachel Jensen
---
Listen
---
Subscribe
Broadcasting since 1997 with over 300 episodes on iTunes!
Review
When you give us a positive review on iTunes you help us continue to bring you high caliber guests and attract new listeners. It's easy and takes just a minute! (Don't know how? Follow these instructions.)  Thanks!
---
Diversifying your personal investment philosophy
When it comes to real estate investing, everything you do has to go back to YOUR personal investment philosophy.
If you're investing, you have to line up liquidity points with your own liquidity needs.
Agricultural investing is NOT the same as investing in residential properties! A property owner and manager is used to monthly cash flow from rental payments.
BUT … trees can't complain! While investing in agricultural properties may not provide a monthly cash flow, it does mitigate many of the risks of traditional real estate investment, including vacancies and turnover costs.
When you invest in agriculture, you have to be able to step back from the idea of monthly cash flow and add a zero to your thinking by calculating the long-term growth of your investment.
Investing in agricultural properties like hardwood plantations provides a myriad benefits that can match needs outside of basic monthly income. These benefits include:
International diversification
Privacy and asset protection
Mitigation of investor risk in MULTIPLE ways
Secure, stable, and sticking around: The ultimate long-term investment
Rachel Jensen, vice president of Teak Hardwoods, was kind enough to pay us a visit to talk about a hardwood investment that's been popular for centuries: teak.
When you think about timber, the first think you might think about is the risks. Teak is different: it's resistant to fire, rot, termites—all the traditional risks to owning what is essentially a giant lot of wood.
It's also an extremely secure investment. During the recessions of 2008, when global markets were shrinking, demand for teak was high—in fact, demand increased by 9.5% during the period, Rachel tells us.
Teak is NOT an investment with short-term payoffs. In fact, teak is best harvested at age 25 and age 60.
It might not be easy to make the transition from working on a monthly or yearly timeline to working on a 25-year timeline. "For those who see the benefits of generational wealth stewardship, it's an investment that pays off," says Rachel.
If you have the patience to wait 25 years for the payoff, you end up with a lump sum of cash at the end of those 25 years.
This is especially important when you consider that tuition could skyrocket by 2030. Teak investment provides security for those who have kids, grandkids, nieces, nephews, or even causes they want to support in the long term.
Growing in fertile land: the benefits of South American teak
Around the world, teak is harvested at a rate of 8-12 times more than it is planted, especially in countries where it's grown naturally. As you can imagine, this is a huge problem.
One area of the world has solved this problem, however: South America.
How? South America provides incentives to investors for reforestation. This is an unbelievable opportunity that provides benefits not only to investors, but to the local community, world economy, and environment as well.
In Panama, these reforestation incentives include zero income tax at time of harvest and zero property tax.
Investing in South American countries provides other HUGE benefits to investors.
Most obviously, investors can diversify their portfolio internationally. Rachel's teak plantations rest in the fertile lands of Panama and Nicaragua.
Investors are also eligible for the Friendly Nations Visa, a residency that's one of the most popular in the world because of its simple requirements and low cost. This visa allows users to get work permits, obtain eventual citizenship, and even move their families to Nicaragua.
How YOU can invest in teak
If investing in hardwood properties is starting to sound pretty darn good, we agree!
How can YOU get started? It's quite simple.
Investors in Teak Hardwood interested in a plot of land in Panama can start with as little of ¼ acre of ownership. The title of a ¼ acre parcel goes for $15,700—investors typically start with two to four parcels.
One benefit of this specific property? The teak trees are already 17 years old, meaning investors get a payoff in just eight years.
This is an incredibly accessible investment, especially for millennials who are willing to look at the big picture. Investors even have access to a five-month, zero-interest payment plan, says Rachel.
As a millennial herself, Rachel says, "I like knowing I don't have to do anything." Teak is what Rachel calls a "peace-of-mind turn-key" investment.
You make the investment, and Mother Nature basically just does her thing—usually with the help companies like Geo Forestal, an experienced plantation management company that manages Teak Hardwood's properties in Panama.
For someone who wants to get in on the ground floor, Teak Hardwood also has a new program in Nicaragua with trees planted just this year. Proceeds start in year 12, when the trees are thinned.
Interested in learning more about investing in this tried and true wood? Rachel compiled a packet of information just for us. Email teak (at) realestateguysradio (dot) com for more information.
Diversification: Security in an unstable world
It's important for investors to think about global issues when they make an investment.
"Currently, there is worldwide pushback against established institutions," Russell reminds us. "This means there is potential for radical, substantial change in coming years."
Investors have many concerns to consider: market crashes, climate change, the collapse of established traditional institutions, disruptive technology to name a few.
In the face of these concerns, teak investment is one way to insulate wealth.
And it's not a time bomb—unlike other agricultural investments, teak has a shelf life. So does coffee.
Robert reminds us of David Sewell, founder of International Coffee Farms. David buys coffee farms and turns them from commodity farms to specialty coffee growers and harvesters. This allows him to narrow his target market and eliminate commodity competition.
He's insulating his wealth from potential dangers by investing smartly and finding a competitive edge.
If you'd like to learn more about investing in coffee, we'd love to provide you with more information! Email coffee (at) realestateguysradio (dot) com.
There's many reasons people are getting off the beaten path when investing—it may take a little more time and diligence, but the path's not as crowded, and the risks are much lower.
If you want to step into the world of agricultural investing, consider investing in your future with a whole week for YOU to talk to experienced agricultural investors and look at investing from a global perspective!
---
More From The Real Estate Guys™…
The Real Estate Guys™ radio show and podcast provides real estate investing news, education, training and resources to help real estate investors succeed.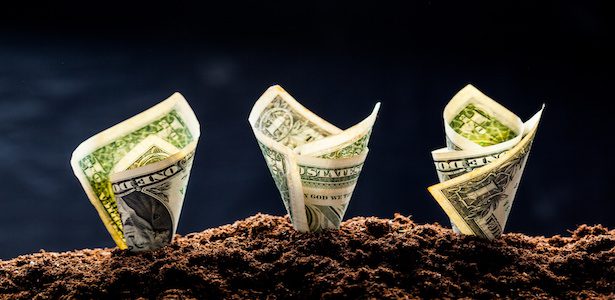 What if your tenants were trees, bushes, and plants?
We usually think of real estate in terms of housing. But what is a farm? It's a piece of dirt where wealth grows.
As we've said before, there is tremendous opportunity in agricultural investments. These investments are less dependent on economic changes, and ideal for creating wealth over time.
The U.S. is still a one of the strongest economic engines in the world. Powers shift, and there seems to be a shift coming. Whether it happens in 20 years or 100 years, it may be wise to diversify your portfolio.
Rather than focusing on the right economic location factors such as the job market, agricultural investments rely on getting the right geography.
From there, if you get the crop right, the entire world is your customer.
Don't think you need to sprout a green thumb to yield results from agriculture.
YOU don't have to be the farmer. Product distribution can be hired. Your mission as the investor is simply to own the LAND the product comes from.
Read on (or listen in!) to get juicy insights from experts at the New Orleans Investment Conference 2016 on what growing assets can look like for you.
In this podcast you'll hear from:
Your coconut-loving host, Robert Helms
His coco-nutty co-host, Russell Gray
Managing Partner of Fischer & Schickendantz, Juan Fischer
CEO of Precious Timber, Alex Wilson
Editor of Gold Newsletter and CEO of the New Orleans Investment Conference, Brien Lundin
---
Listen
---
Subscribe
Broadcasting since 1997 with over 300 episodes on iTunes!
Review
When you give us a positive review on iTunes you help us continue to bring you high caliber guests and attract new listeners. It's easy and takes just a minute! (Don't know how? Follow these instructions.)  Thanks!
---
A New, Safe Option for Agriculture … Uruguay!
Juan Fischer makes a compelling case for"why Uruguay?"
Known for its stability and safety, Uruguay has the lowest crime and poverty rate in South America. Did you know Uruguay also enjoys the highest GDP per capita?
The country (about the size of the state of Washington) is called the Switzerland of South America.
With a population of 3.5 million people, Uruguay produces food for 50 million. Uruguay is in the top six food producers in the world in beef, rice, grain, and dairy exports.
What's more is the land is fertile and not over farmed. The country recently realized its opportunity in agriculture.
Just 15 years ago Uruguay was what Juan termed "a big cattle ranch" with only 250,000 acres of farmland.
Then the food revolution spurred large demand from countries in Asia …
Uruguay evaluated its land, finding one-third of the country's highest yielding land underutilized. Agriculture has since jumped to more than 2.5 million acres.
Something we LOVE about Uruguay's agriculture is its transparency!
Every lot has a number you can plug into a website. There, you see a map with soil types, the percentage of each soil type, productivity index of each type, and a weighted average productivity of the whole product.
Uruguay was the first country to provide this service on a national level. Today it is only offered by both Uruguay and France.
Why overpay for high quality soil? Nutrient-rich soil is perfect for crops, but sandy soil is good for forestry. Uruguay boasts two of the world's biggest paper mills, and the demand for trees is growing.
Does Uruguay Fit into Your Portfolio?
People who gravitate toward agricultural investments are usually playing the long game. Some profit comes at harvest, and more with land appreciation.
Juan reports that right now prices are lower than they have been in 12 years. "The last time we had a price drop was in 2002," said Juan.
After the China slowdown in 2014 and the resulting drop in commodity prices, U.S. land prices dropped 12-14%, and currently Uruguay land prices have dropped sometimes 30% less than their 2013 peak.
"A window has opened for the first time in 20 years," said Juan. "This is a great buying opportunity."
Juan thinks the opportunity will last through 2017, followed by an upward trend as appreciation continues.
Land prices in Uruguay range from $700-$800 per ace for lesser quality soil, to $3,500 for best land. Typically good acres can be bought for between $2,500-3,500.
As Managing Partner of Fischer & Schickendantz, Juan realized there was interest in foreign investments about 10 years ago.
"We offer a passive, hands-off experience for any size investor- large, small, individual, and institutional," said Juan. "We are fed all the properties in the country by the three main brokers."
The company learns what size of land, or amount of money an investor wants to begin with, and takes it from there.
They source all properties, classify them, help clients understand them, and take clients on a tour of the area. Once an investor decides on a property, they structure the purchase, manage it, find a tenant, and do the bookkeeping.
Why Timber is a Great Investment
Next we spoke with Alex Wilson of Precious Timber about his forestry in Central America.
In 2004, Alex and his partner started growing precious hardwoods, including Mahogany, Cedar, and Teak.
Three years ago, they brought on private owners. Like many investing in agriculture, most of his clients are looking for long-term investments.
"The geography in the tropics is ideal for precious hardwoods," said Alex. "There is plenty of sun, rain, nutrients in the ground, and access to putting product into furniture."
He mentions the local artisans are VERY HELPFUL. "Growing it is one thing, processing it is something else," said Alex.
When talking about the lifecycle of timber, Alex mentions the "liquidity premium," a little extra return you get for holding assets that are less liquid. He credits the term to Bob Rice, author of the book "The Alternative Answer."
Those with a high net worth like investing in timber because of the security and added bump in ROI. Timber has an 8-10 year harvest cycle.
When first planting, investors need to wait until the trees mature to harvest, then re-plant and repeat the cycle. With a diversified plan, harvest times can be staggered.
So Why Coconuts?
Coconut plants yield more regularly, but Alex wasn't always interested in the exotic crop. His inspiration came from an unlikely place …
When Alex's daughter, who was then age 13, had acne, she read about coconut oil, tried it, and the break out was cleared up. That led to coconut lotion, coconut milk, and other products in their home.
Alex called his friend in Central America and asked if he knew anyone with coconut trees.  Alex and his partner tracked down the only certified coconut seed pollinator in Central and South America.
Then they took a leap of faith, planting several hundred thousand acres of coconut trees a few years ago.
Though his partner Ken lives in Central America now, neither of them directly manage the day-to-day farming operations, as they opted to hire professionals.
"If you come to my house you might notice a plant bought on Tuesday from The Home Depot could be dead by Sunday," laughed Alex, "I'm not a green-thumb guy."
Their lack of garden know-how doesn't stop their operations from thriving. Precious Timber collected a modest harvest this year, and are looking forward to a harvest next year. Coconut trees fully produce after six years and have a lifespan of 60 years. "I call it my agricultural annuity," said Alex.
Alex and Ken generally work with accredited investors, with a minimum of a $100,000 investment. Alex advises clients to invest with people they know and like.
"If it feels good, do it," said Alex, "if it doesn't feel good, don't do it."
He regularly invites new investors to visit the plantation. "In the beginning it's a good idea to get down and get to know the people," said Alex. "Walk the plantations, shake hands with the people doing the work, meet accountants and attorneys."
He and his partner plan scheduled visits, guided tours, and can meet almost any time spontaneously because Ken lives in the area.
Are you interested in more information on Precious Timber and Coconuts? Email timber [ at ] realestateguysradio [ dot ] com to have a packet of information about investing with Precious Timber sent to you.
New Orleans Investment Conference
2016 marks the 42nd annual New Orleans Investment Conference. It was incredible to broadcast from the LONGEST RUNNING investment conference in the United States
Brien Lundin, CEO of the conference and author of Gold Newsletter, has some great insights for you.
People gather from all over to discuss everything from the economy, gold and silver, oil, real estate, and politics.
"Until people come here and experience it, you don't realize all the benefits and advantages of being able to talk to people," said Brien, "to talk to big name speakers in the hallways and mingle with other investors who are very successful and have great ideas to share."
Brien notes that this year gold has been a BIG performer, which has caused mining stocks to look different. "There are lots of smiles this year." Said Brien.
Last year the market made a turn for the better around this time as well. Brien credits it to the fed trying to "squeeze in a quarter-point rate hike" at the end of the year, marking a launching point for gold.
The new year is around the corner, and we're always fans of meeting with like-minded people to get closer to your goals. Whether you're a seasoned investor or just getting started, planting a smart investing plan will yield profitable results!
---
More From The Real Estate Guys™…
The Real Estate Guys™ radio show and podcast provides real estate investing news, education, training and resources to help real estate investors succeed.
Just as ancient hunter-gatherers would migrate in search of sustenance, real estate investors today might be well-served to migrate into new markets and product types to find yields.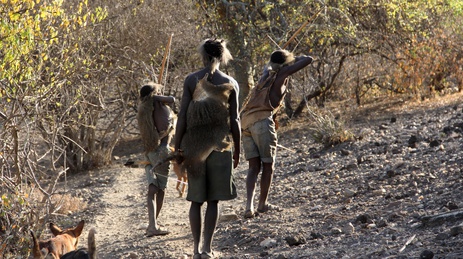 In this first episode in our series on finding yield, we go WAY outside the box of little green houses and red hotels on Main Street USA…and take a look at an eclectic assortment of global opportunities.
In the studio gathering ideas and hunting for opportunity in this episode of The Real Estate Guys™ radio show:
Your heckuva hunter and host, Robert Helms
His nut-gnawing co-host, Russell Gray
Special guest and Uruguyan attorney, Juan Federico Fischer
Special guest and Premier of Nevis, the honorable Vance Amory
Returning guest and international property broker, Jon Greene
Special guest and Myanmar fund manager, James Song
It's no secret real estate has been attracting a lot of investment capital over the last several years.  After the dust settled from the financial implosion of 2008, the most intrepid investors stepped in and started snapping up bargains.  Turns out that was a pretty good idea.
Today, while there are still deals that make sense, it's a lot harder for residential real estate investors to find bargains.
Does that mean it's time to sit out and wait for the next crash?
Only if you're a one trick pony.
But if you're open to new markets, product types and strategies, there are lots of alternatives.  In this episode, we talk to several people about investment ideas we're guessing you wouldn't have come up with on your own.
Uruguay
Up first, we talk to Juan Federico Fischer.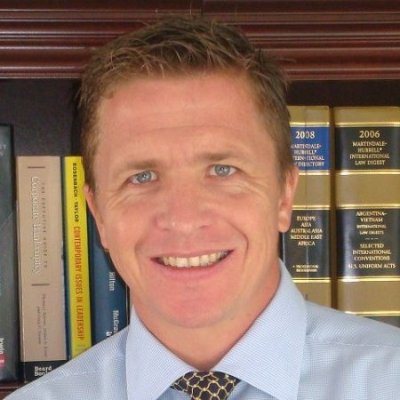 Juan is a lawyer from Uruguay.  But we like him anyway.
When's the last time you talked to a lawyer…or anyone…from Uruguay?
Juan's professional practice helps international investors understand and find real estate investment opportunities in Uruguay…and in particular…farmland.
Long time listeners know we've been very interested in farmland…anywhere…for the last few years.
Farmland investing is a great way to derive income from land, by serving a need that is even more basic than housing.  And unlike residential real estate, where you need to hone in on local jobs.  Farmland investing lets you produce your crop anywhere and the sell it anywhere.
So no matter where the hungry mouths are…and it's a safe bet the world's population is on the rise…you can own land that produces a renewable resource and tap into emerging markets.
Juan explains to us that Uruguay is extremely friendly to foreign investors.  In fact, one-third of the land is owned by foreigners and they're fine with that.  Very cool.
Uruguay is also one of the most advanced countries in Latin America with the highest per capita income.  We would not have guessed that.  But that's why we ask experts.
Nevis
Next, we sit down and visit with the Premier of the tiny Caribbean island nation of Nevis, the honorable Vance Amory.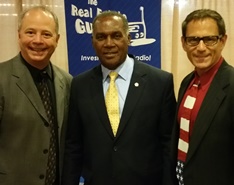 While you may not have heard of Nevis, you've probably heard of Alexander Hamilton.  He's the guy on the U.S. ten dollar bill.  At least for now.  There's been some talk about dumping Alex and replacing him with a woman.  But we digress.
So Alexander Hamilton was born in Nevis.  Jot that down.  It could end up as trivia question on a future episode of The Real Estate Guys™.
Back to Nevis…
The investment play in Nevis isn't farmland.  It's beautiful resort property….that you can rent out.
We're also fans of resort property because it's a way to collect rents from the affluent.  Just say those words.  Collect rents from the affluent.  That just SOUNDS like a good idea.

This can be great diversification for real estate investors who derive most of their income the lower middle class.
Nevis (and Uruguay also) has another cool feature which our next guest Jon Greene describes…
If you purchase a property of sufficient value (about $400,000 US), it's possible to not only get the property, but citizenship too!  That means another passport.
While not everyone is into a second (or third or sixth) passport, some people (Simon Black) think it might be a good idea.
What's REALLY cool is you can buy a property, collect rents for 5 years while (hopefully) equity happens to you…PLUS get a passport.  And then, after 5 years you can sell the property and KEEP the passport.
Of course, we'd like to keep both.  But it's nice to know that after 5 years, your Nevis citizenship is permanent, even if you decide to move your equity to another place.
Mynamar
Next…and to make sure we're showing some love to the Eastern hemisphere, we talk with James Song.
James is a principal in an investment fund in Myanmar.
Never heard of it?
How about Burma?  Like Burmese python.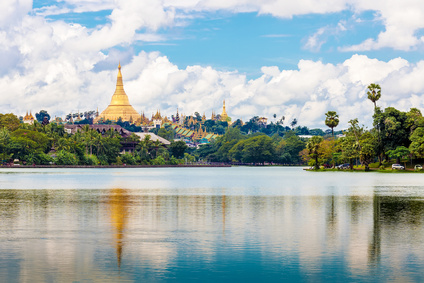 It's a long story, but Burma was once one of the richest nations in Southeast Asia.  Then it fell under a military dictatorship.  We hate when that happens.  It's usually a disaster for an economy.
In time, they got the dictator out of the way, changed their name and held free elections in 1990.  That's a start!
Of course, getting people to trust their capital to a country with a someone volatile past is a little scary.  It's like loaning money to someone with a checkered credit history.
Yet, Myanmar is a very resource rich country…including gems, natural gas, oil and other minerals.  And in spite of China's recent slow down, they're still a big consumer of natural resources, so Myanmar's close proximity to China (and India) give it some really big potential customers right nearby.
So brave investors might be willing to take the risk.
But if you're a little more conservative, before you make that "loan" to the buy with bad credit…
What if you could get an investment guarantee…up to nearly THREE times your investment?
And what if that guarantee is by the U.S. government?
You can.  And it is.
James explains the what, why and how of all this.  We just think it's amazing and certainly worth a closer look.  Or in this case, a closer listen.
So tune into this episode of The Real Estate Guys™ radio show and join us in our first excursion…in search of yield.
Listen Now: 
The Real Estate Guys™ radio show and podcast provides real estate investing news, education, training and resources that help real estate investors succeed.