Welcome back to an all-new edition of Ask The Guys!
Today, we'll be answering listener questions. So listen in for our best real estate tips and tricks!
A disclaimer … we are not tax advisors or legal professionals. In our Ask The Guys series, we give ideas and information … NOT advice.
In this episode of The Real Estate Guys™ show you'll hear from:
Your tipster host, 

Robert Helms

His tricky co-host, 

Russell Gray
---
Listen
---
Subscribe
Broadcasting since 1997 with over 300 episodes on iTunes!
---
Review
When you give us a positive review on iTunes you help us continue to bring you high caliber guests and attract new listeners. It's easy and takes just a minute! (Don't know how? Follow these instructions).
Thanks!
---
How do I find a property management company?
This question comes from Lee, in Bay City, Michigan. He wants to know whether we have any advice for finding—and vetting—management companies.
He says he's investing in his area, but the only management companies he can find are run by real estate agents on the side. He has a day job, and doesn't have time to manage on his own … so he wants to find a reputable company that's up for the task.
He also asks whether he should move out of his local area, since there aren't many management companies.
We always say you should invest where the numbers make sense … but you also need to invest in places where you can find a great team.
In the long term, your property manager is the most important person on your team. So if there aren't any great property management solutions where you live … perhaps it's time to expand your geographic investing boundaries.
Start by refining your personal investment philosophy, then look for a market that both matches your goals and has the management companies to fill your needs.
You don't want single-point failure. Make sure the company you choose aligns with your philosophy. Ask them, "Who supports you, and how?"
You want to make sure their compensation model is aligned with your best interests. In other words, when you earn money, they do too.
And choose your property management company BEFORE you buy your properties. They can be an excellent resource for finding properties and asset class types that will work well for both of you.
Remember, you can't scale up without putting the right team in place. Getting a great property manager on your team helps you find the professional distance you need to run your business properly.
How do Section 8 rentals work?
Laura, from Naples, Florida, wants to know how Section 8 rentals work and how she can acquire affordable housing in her investment market.
First, a few things about Section 8. Section 8 is housing subsidized by the Department of Housing and Urban Development (HUD). But it's administered by local public housing agencies, so it's not always available and differs across the country.
Section 8 can be great because a portion of the rent is paid by the government. You basically have a guarantee you'll get most of your rent on time, regularly.
But tenants in this housing can be a tough crowd … sometimes they don't blend well with other, non-Section 8 tenants. For that reason, we like a property to be all Section 8 or none.
A great resource for learning about Section 8 is Mike McLean, who has published a book called the Section 8 Bible and has some great online resources, too.
Affordable housing can be a good place to be because of stagnant purchasing power … but make sure you're playing close attention to the program from which funding comes.
And keep in mind … the devil is in the details. If you're not managing the property yourself, make sure your property manager is well acquainted with Section 8.
Should I invest now, or later?
Casey, in Lehi, Utah, has been listening to the podcast, and now he has a pressing question.
Casey has saved up $100,000 to invest, but he wants to know whether he should invest now or wait until the market takes a dive. He mentions worries such as rising interest rates, an unstable dollar, and inflation.
Let's start with a premise … markets will either do well or poorly in the future. We know that. We also know that when the market hits the bottom, you can only go up.
Real estate is a long-term, buy-and-hold business. But it is interest-rate sensitive, so you want to make sure you lock in long-term financing if you invest now.
It's also good to keep some liquidity for if and when the market does go downhill.
Something we like to say is, "Opportunities are like busses. Another one will always come along … but you have to get on the bus at some point."
The way we see it, Casey has a few options …
Invest in things that are likely to do well, even when the market is bad, particularly mid-level rentals and below. There will always be demand for housing, especially mid-range housing.

Invest in a forced equity situation … a neighborhood or property that has room for improvement, which you can force upward in value. This will help you mitigate downward pressure to the dollar.

Invest in a bigger market … this provides stability, as these markets have more ballast during tough times.

Step in on the debt side of the market by

lending money

to other investors.

Work with an experienced syndicator who is more likely to get investments right, even when times are more precarious.
Remember, when you're in property for the long haul, most of the time you'll be fine. The key is to structure deals so you can weather the ups and downs.
Another thing to consider … the price only matters when you buy and when you sell. In between, it's all about cashflow.
Real estate is one of the best inflation hedges if you structure the financing properly relative to cashflow … but you can't fledge against inflation if you don't do anything at all!
How do I create residual income with little savings?
Jeff, in Fountain Hills, Arizona, says he is in an interesting situation.
He doesn't have any income, but he has enough cash to live on for 24 months. In the meantime, he wants to figure out how to create residual income that will pay for his living expenses going forward.
Jeff is looking at building a balance sheet of passive income sources.
But right now, he has time, labor, and energy he can put to work. And since he's not holding on to a chunk of cash, the active investor route is a good one.
Some options …
Force equity by fixing and flipping.

Earn cashflow by fixing, holding, and renting.

Become a syndicator

and use other people's money to make great investments. It's our favorite way to go full-time, fast.

Try

wholesaling

.
Basically, what Jeff needs to do right now is to build up his investment capital so he can start getting some cashflow.
But before he does that, we suggest he invest in education and build relationships. Get the right tools in your toolbox and the right advisors at your back before you go big.
Can you recommend turnkey management companies?
Keith hails from East Sandwich, Massachusetts. He recently bought a home through Mid South Homebuyers and is ready to buy another.
The problem? He's on the waitlist at Mid South. In the meantime, he's looking for another turnkey company that manages the houses it sells.
One disclaimer … we don't know anybody quite like Terry Kerr at Mid South.
But we do know lots of other great folks.
The idea of a turnkey provider is that they do the whole thing … find the properties, get them in great shape, put tenants in, and manage the rentals.
But before you look for a provider, think about the type of property, market, and team you want.
Then go ahead and search our provider network for someone who can help fill your needs. We don't guarantee anyone on the list, but we do promise we've spent a lot of time with them on the ground and have seen enough to trust them.
Should I attend Secrets of Successful Syndication now, or later?
Gene, in Boston, Massachusetts, is an investor who owns two duplexes. He wonders whether he should attend our signature Secrets of Successful Syndication conference now, or later in the year when he has more experience.
We've gotta say, we really think the key is for investors to come early and often.
This conference is designed for investors who already have a portfolio and are ready to take the next step.
But even if you're just starting out, it's a great way to get around what we call "evidence of success" and learn the power of networking.
Experience is something you can accumulate through other people. And syndication is all about having the experience to make good investment decisions.
So, for those who want to move forward, we recommend you start as soon as you can.
---
More From The Real Estate Guys™…
The Real Estate Guys™ radio show and podcast provides real estate investing news, education, training, and resources to help real estate investors succeed.
---
Love the show?  Tell the world!  When you promote the show, you help us attract more great guests for 

your

 listening pleasure!
We're back again to tackle the questions we missed in our last Ask The Guys episode. We love these episodes and the opportunity we get to talk through some of YOUR real-world investing opportunities and challenges.
We hear from listeners dealing with tenant damage and security deposits, 1031 tax-deferred exchanges, nontraditional lending ideas and TONS more.
First, the ground rules.
We talk about ideas and information. When you're dealing with real money in the real world, you want to consult a professional. We don't offer legal, investment, or tax advice.
In this episode of The Real Estate Guys™ show you'll hear from:
Your problem-solving host, 

Robert Helms

His trouble-making co-host, 

Russell Gray
---
Listen
---
Subscribe
Broadcasting since 1997 with over 300 episodes on iTunes!
---
Review
When you give us a positive review on iTunes you help us continue to bring you high caliber guests and attract new listeners. It's easy and takes just a minute! (Don't know how? Follow these instructions).
Thanks!
---
Question: How soon can I move in after a cash offer, and how low can I go under the asking price?
Joseph in Tacoma, Washington, asked this question. The important concept to understand here is price versus terms.
Whether or not you offer cash or take out a loan, the outcome is essentially the same for the seller. What cash offers is a quicker payout with certainty.
But, this isn't attractive to every seller. In some cases, a quick closing isn't what a buyer wants at all, so the promise of quick cash won't be an incentive.
When you're negotiating with cash, make sure what you're offering lines up with the seller's priorities. A cash offer doesn't automatically mean a 20 percent discount.
Question: I rehabbed a rental property in Detroit, and now I'm ready to sell. My tenant wants to purchase the property, but she has limited cash on hand. How can I find a lender to do the deal?
Wilbert in South Field, Michigan, brings us this question. He wants to sell the home for $38,000, but the appraisal came back at $20,000. That price gap, as well as the location has made it difficult to find a traditional lender.
The first problem is that many banks won't do a loan for less than $50,000. If the lender is going to go to all the trouble to do the paperwork for a percentage of the loan amount, then the loan amount needs to be enough to get their attention.
Here are a couple alternatives for Wilbert to consider:
Find a private lender.

This might mean a higher interest rate for the buyer. But, that higher interest rate will be more likely to attract a lender.

Be the private lender.

Rather than finding an outside investor, work a deal with the tenant to have them pay the loan to you instead. If they pay off the mortgage, you've still had that steady stream of income. If not, you'll get the property back to rent or sell to someone else.

Find a different buyer.

If finding a private lender isn't possible, consider finding a different buyer who is able to get financing or purchase the home for the price you want to sell.
Question: When a tenant in our out-of-state rental moved out, they caused a lot of damage. Why don't tenants take care of their rentals better, and why are they surprised when they don't get their deposit back?
Renters view their home differently than an owner. How else do you explain that it feels like no renter owns a vacuum cleaner?
Damage to property is part of doing business as a landlord. But, Lauren in Charleston, South Carolina, did a lot of things right. They documented all the damage with photos before the tenant moved out, had a third-party realtor do a final walkthrough with the tenant, and got estimates from contractors to repair the damage.
Here are a few other things you can do to deal with damage:
A picture is worth a thousand words.

Take photos of the property BEFORE the new tenant moves in and get their initials on the photos. Then, when they're ready to move out, you can use those photos to justify the cost of any damage.

Open up a pet policy.

Many landlords are hesitant to allow pets in a rental. But, with a hefty pet deposit and even a little higher rent, you can come out on top.

Get a read on your renters.

As you screen applicants, be perceptive. We've also known people who will meet with potential renters at their current residence to see how they treat their current space. This may not be possible for everyone, but get creative and thoughtful about how you screen new renters.
At the end of the day, renters are more likely to treat a rental home with less care than you do. Damage and repairs are a cost of doing business, so make sure you build that into your budget.
Question: I want to sell my rental home in California, and I'm interested in the 1031 tax-deferred exchange to buy a new property in Texas. I'm confused by the IRS form and want to know if this will eliminate my taxes in California?
Cindy in Fort Worth, Texas, is definitely an A student!
First of all, we want to be clear that with this kind of complicated tax question, you need expert opinion and advice. A 1031 tax exchange intermediary will be well worth the cost and can answer all your questions.
The intent of the 1031 tax-deferred exchange is that if you sell a property and then purchase another property, you can defer the tax. As you buy and sell properties, you can continue to defer the tax, but there isn't a way to eliminate the tax completely.
Finally, try not to let the tax tail wag the investment dog.
Real estate offers many great tax benefits, which is one of the reasons we love it! But, when you're dealing with real money and the IRS, you need a team of experts to guide you.
Life is short, and you don't want to spend your valuable time reading an IRS form.
Question: How can I learn more and get coaching on real estate syndication?
Addie in Seattle, Washington, brings us a question that is near and dear to our hearts!
We recommend our Secrets of Successful Syndication seminar as your first step. Whether you want to be a syndicator and learn how to leverage money with a group of investors or invest passively in real estate, this is an event you'll learn a lot from.
In this seminar, we're teaching the strategies that have been a part of our investments for years.
We do have a coaching program, but you can only learn about it at the seminar during an OPTIONAL session after the two days are done.
If you want to register for the event and see if syndication is right for you, we'd love to have you!
Question: My wife and I have a real estate investment company with 23 doors under rent. We've found traditional lenders to be slow and cumbersome and want to simplify our lending process. How can we do this?
John and Karen in Troy, Ohio, are having trouble scaling their business because of lenders. They write that they'd be willing to pay a higher interest rate to make the process easier and more streamlined.
For traditional banks, the process is often necessarily slow. They need to do due diligence to make sure the investment is a good one.
Private capital is easier and faster, but it comes at a higher price. This can be done through syndication or networking to find interested investors. Make sure you're well advised and working with big deals, and you're well on your way.
We'd also suggest that with the rollback of some of the Dodd-Frank provisions, some of the restrictions on community lending have eased. If you haven't checked in with your community lender recently, it's worth getting to know them. They'll get to know you and your entire portfolio of properties and could be a valuable resource.
Question: I wasn't able to attend your events for the Future of Money and Wealth in Florida. But I'd sure love to get access to that information. How do I do that?
A listener in Hawaii wants to learn from the incredibly faculty we brought in to talk about how to keep up with the changing times in the economy.
This was a one-off event, and it was an incredible gathering of some of the best minds in a variety of subjects all focused on how to protect your wealth.
We recorded the event with a professional video crew and now have 20 different panel discussions and presentations available to watch.
You can visit the Future of Money and Wealth website to learn more or send us an email to future [at] realestateguysradio [dot] com. We'll get you all the details on how to access these videos.
Question: My schedule seems to be always booked up by the time I hear about the Belize discover trips. Do you know the future trip dates for later in the year?
Tim in Silverton, Oregon, like many of us, has a busy schedule and needs to plan ahead!
To find out events as soon as possible and to get them on your calendar, get on our advanced notice list. Head to the events tab on our website. If you find an event there, and the date doesn't work out, get on the advanced notice list and you'll get an email letting you know about future dates.
Our next Belize discovery trip will be August 24-27, and registration is open now! We hope to see you there.
Question: What is the definition of a performing asset?
Matthew in Nacomin, Florida, asks us the shortest question in our inbox!
Simply put, a performing asset is something that puts money in your pocket. The more cash flow, the more equity. If you have something on your balance sheet that doesn't put money in your pocket, it's not a performing asset.
When you consider an asset you can go for a fat cow, a performing asset that will come at a premium but continue to deliver, or a skinny cow, a non-performing asset that needs some work to get it performing again.
---
More From The Real Estate Guys™…
The Real Estate Guys™ radio show and podcast provides real estate investing news, education, training and resources to help real estate investors succeed.
It's one of our favorite segments … answering YOUR real-world questions about real estate investing.
In this batch of mail, we run through where to start with syndication and investing to how to think about self-directed retirement funds and everything in between.
As a reminder, our show is about offering ideas and information, but we are not legal or tax professionals and do not give advice. Always see a pro for advice on your specific situation.
In this episode of The Real Estate Guys™ show you'll hear from:
Your problem-solving host, 

Robert Helms

His unraveling co-host, 

Russell Gray
---
Listen
---
Subscribe
Broadcasting since 1997 with over 300 episodes on iTunes!
---
Review
When you give us a positive review on iTunes you help us continue to bring you high caliber guests and attract new listeners. It's easy and takes just a minute! (Don't know how? Follow these instructions).
Thanks!
---
Question: I'm a real estate agent and would like to start investing for myself. How do I get started?
Kristen in Seattle, Washington, brought us this wonderful question. First of all, hats off to you for wanting to be your own best client!
Starting with the right education is so important and so is developing your network. You might consider joining an investment club, but you could also think even bigger and start your own!
Starting a syndication or investment club can be very successful if you surround yourself with the right people and experts. Here's a few people you'll probably want to include:
✓  A CPA to help with understanding tax benefits
✓  A mortgage broker to extract excess equity
✓  Other real estate agents … especially those with investment knowledge
You can convert your pursuit of education into a profitable business. Start by going to events with meetups and investment clubs. Remember, it's not just the presenters who have a great story. It's also the people in the seats. Make lasting connections with other attendees, and bring them into your network.
Question: Which materials … books and blogs should I read for getting educated in investing?
Our best advice to Luca in Croatia, who submitted this question, is to not just read a book … STUDY a book. Prepare your mindset to start thinking like an entrepreneur.
What does this mean? Find a group of people who are interested in investing, and get together and discuss a book.
You'll learn by listening to what others have to say AND teaching different concepts. Repeat the process of learn, study, teach, and use these discussion groups to build your network.
Recruit people who are further along in the investment process than you to learn from them. You want to discover not only the technical aspects of what they do, but also how they think. Explore their mindset and examine how it makes them successful.
Question: I want to self-direct my retirement funds after I leave my job. How can I use this money to invest in real estate?
This question comes from Jason in Stokesdale, North Carolina. Some aspects of this type of investing can get a little tricky, so remember to always seek advice from a tax and legal professional.
For money that's in a 401k from an employer, you might have access to what's called an in-service withdrawal. You might also consider taking out a loan on your 401k.
As with any investment, make sure that the numbers add up, especially since there are important tax considerations to make when you're investing borrowed money. This is also where a CPA will come in handy.
The vast majority of custodians do not allow for traditional investing and don't charge a lot in fees and maintenance charges because they make a piece of what you're investing in. Non-traditional custodians may charge more fees upfront because they do not make a piece of anything you invest in, but they can offer more flexibility in what you invest in.
If you want to know more on this topic, we have a couple reports that might be helpful on Qualified Retirement Plans (QRP) and Individual Retirement Accounts (IRA). You can get both of those by emailing QRP (at) realestateguysradio (dot) com AND IRA (at) realestateguysradio (dot) com.
Question: For those who don't like all the work of real estate investing, how do you find a trusted syndicator?
Roy in Bridgewater, New Jersey, and Patrick in San Diego, California had similar questions about passive investing through a syndicator. They both want to break into the bigger real estate deals, but are worried about putting their money into the wrong hands. Syndication is a powerful tool that we're big fans of here on the podcast, but vetting your syndicator is key!
First, look up all the info you can on your sponsor and know who you're dealing with. Ask them upfront if there's anything important you should know about them or their business, and then, go searching.
Referrals are a good way to get to know your sponsor. Careful Google searching (watch out for false information on the internet!) and looking up professional licenses and potential trouble with regulators are also essential before doing a deal.
Also, make sure their attorneys and legal documentation all checks out.
As we've said many times before … develop a relationship with the sponsor. Take the time to get to know them and the types of deals they do to make sure it's a good match.
We'd love to talk to you more about syndication at our Secrets of Successful Syndication event on September 13-14. Register now!
Question: I have a commercial property near the end of its lease. Should I sell it or keep the passive income?
Colleen in Savannah, Georgia, has had a triple-net (commercial) property for 13 years, but the lease will be up in 4 years. She enjoys the passive income from the property, but wants to know if it might be time to let it go.
We discussed the advantages of commercial property in detail with Tom Wilson in our Profitable Niches series, and the longer leases and steady income are definitely big pluses!
Lease negotiation can happen before a lease is up, so that's an option to make the deal sweeter for a potential buyer. But, here are a couple questions we would ask to determine if selling is the right choice:
✓  Knowing what you know now, would you buy it?
✓  If you did sell it, what would you do with the money?
Ultimately, the decision to sell or keep the property is up to you, but evaluating the lease with fresh eyes is a good way to keep your investments in line with your goals!
Question: How can I make some of my assets more liquid to prepare for an economic downturn?
Marty in Richmond, Virginia, has some real estate investment experience, but he's concerned about a possible negative turn in the economy and how to protect some of his assets he's received after selling a property.
We discussed the state of the economy and how to protect and grow wealth at great length in our video series: The Future of Money & Wealth. Take a look at that seminar for valuable insights from incredible experts.
To answer the question, if you think the market is going to downturn, you'll want to play your investments differently. There are pros and cons for stock market investment and even bank investment, and they all carry different risks.
If you want something that is liquid and fairly stable in relation to the dollar, you could consider a couple options like currencies, precious metals like gold, or putting your money in the bank or a safe.
Some other creative strategies are looking into a private mortgage or note or even paying cash outright for a property. As long as you're able to cover property taxes, having a property in a stable market is a good way to keep cash flowing in a down market. Even in a poor economy, people need a place to live.
Question: How many times a year is your syndication class given?
This was an easy one from Floyd in Las Vegas, Nevada. We do our Secrets of Successful Syndication podcast twice a year. The next one is coming up in September, and we'd love to see you there!
---
More From The Real Estate Guys™…
The Real Estate Guys™ radio show and podcast provides real estate investing news, education, training and resources to help real estate investors succeed.
In our most recent edition of Ask The Guys, we weigh in on topics that are relevant to YOU.
From how to leverage retirement funds to how to get started in real estate without much capital, our questions have been handpicked with our listeners in mind.
Keep in mind that we are not legal or tax professionals. We do not give advice. The ideas in this show are simply that … ideas.
In this edition of Ask The Guys you'll hear from:
Your infinitely wise host, 

Robert Helms

His wise-guy co-host, 

Russell Gray
---
Listen
---
Subscribe
Broadcasting since 1997 with over 300 episodes on iTunes!
---
Review
When you give us a positive review on iTunes you help us continue to bring you high caliber guests and attract new listeners. It's easy and takes just a minute! (Don't know how? Follow these instructions).
Thanks!
---
Question: I want to get started in real estate investing, but I don't have a lot of capital. What can I do to get started now?
Two of our listeners, Miles from Atlanta, Georgia, and Jose in Mesa, Arizona, asked us this question … and it's no surprise.
When we think about investing, we think about money. But currency doesn't always mean dollar bills.
Relationships, opportunities, and knowledge are all valuable currency in the real estate investment game.
Find more experienced investors who have equity but don't have a lot of time. Unlike them, you have time to be boots on the ground and make things happen.
Find a network where you can gain knowledge. Then, bring ideas to the people with cash and show them how to use YOUR hustle for THEIR benefit.
Here's a quick example … and remember this is just an idea. Always consult professionals before taking action.
You may find someone who owns a dilapidated house. The owner is equity rich but the cash flow is poor. Maybe you could take the opportunity to partner with him. You could say, "I don't have the money to fix this up, but if it were fixed up, you could get steady cash flow. You have a good credit score and income, so you can borrow. You get the cash, and I'll do the deal."
You do the work and fix up the property. You supply the hustle. You make the deal … and then you both split the profits!
The one thing you can always do … right away, everyday … is build your brand, build your reputation, and build your network.
Question: The market for multifamily properties is so competitive. How do I find a property?
Our listener Sid owns a business in Daphne, Alabama. He's wondering whether he should give up on his search for a multifamily property and focus on setting up a hard location for his business.
Multifamily is SUPER, SUPER COMPETITIVE. It's hard to find deals that work and even harder to get one of those deals.
The first question to ask when it comes to multifamily properties is, "Am I in the right space?" If you're like Sid, and the market is hopping, the answer is probably yes.
If you're in the right space … but it's a little picked over … try looking off the beaten path to see if you can find a property that will offer more than just financial returns.
If you own a business, consider buying a building bigger than you need and housing tenants adjacent to you.
Find one-off deals that meet your unique set of needs. Be careful with your numbers and have a good plan.
Keep your business and your real estate investments separate.
This gives you flexibility down the line. You may decide one day that you're going to sell your business and keep the building because you have nurtured and created great tenants. OR, you may decide to sell the building and get some cash but keep your tenancy to operate your business.
Question: What's the mock real estate game you reference on your show and recommend playing?
Rob in Circleville, Ohio, wants to know about this game we're always talking about.
It's called CASHFLOW 101 and was invented and developed by Robert and Kim Kiyosaki.
Now, it isn't a real estate game necessarily … but it IS a financial game.
When you play a board game you have mental and emotional reactions. If you take the time to dig in and find out why you are reacting in certain ways, you can discover a lot about your mental makeup … and how to change it.
So, this game isn't as much about information as it is about transformation. It's a chance to identify your strengths and weakness and take risks in a low-stakes setting.
Question: I need to learn how to raise money. What would you recommend I do?
Jim in Doylestown, Pennsylvania, was bummed to learn that our next Secrets of Successful Syndication seminar isn't offered until March 2018.
Jim wants to get started in with residential assisted living, but he feels he needs to learn how to raise money first.
There are plenty of things you can do now to learn this valuable skill.  
Syndication is the most entrepreneurial form of real estate. Entrepreneurs go out into the market and find a problem to solve. Then, they convert that problem into an opportunity.  
To create opportunity as a real estate investor, you need to organize your resources … money, people, and ideas.
Get in an environment where you can learn from people who are already syndicating.
Find someone who is successfully doing syndication and say, "Hey, I love to learn. Is there something that I can do to help you?"
Offer your skills … whether you're good at market research or social media promotion or building websites. Build relationships.
A key to success is learning how to talk to people one-on-one about money.
To raise money, you need to learn the language of investing AND get really comfortable asking the right questions in order to understand another person's financial situation.
There are a few things you can do to get started:
Come to our event

How to Win Funds and Influence People

.

Pick up a book by Sam Freshman called

Principles of Real Estate Syndication

. This is NOT a motivational book. It's literally the textbook on syndication and a great way to learn the nuts and bolts of the topic.

Listen to syndication-focused episodes of our show on our website. Simply go to the search bar and type in "syndication."

Listen to general financial podcasts. You need to learn the language of money to communicate with other investors about your projects.

Sign up for

Secrets of Successful Syndication

in March. Get on the advanced notice list

here

to be the first to know when tickets are available.
Question: How can I be sure I'll have money to refinance a commercial loan when the balloon is due?
Charles in North Palm Beach, Florida, owns a handful of small apartment buildings and a multi-use building with no mortgage. He plans to purchase a 20-unit building when he finds a deal … and he wants to cash out by refinancing his multi-use building when he does.
But Charles … like many of you … keeps thinking about 2008. Because commercial loans now have short terms of 5 or 10 years, he wants to be sure he'll have money to refinance when the balloon is due.
There is nothing you can do to completely ensure there will be a loan available 5 or 10 years down the line. But even if there isn't, you WON'T be lost in the woods.
Private capital is always an option.
In order to take advantage of private capital, you need to make sure you have a strong operating property that is generating good cash flow. Cash flow is the price you pay to get your hands on capital.
The other thing you can do is check your balance sheet and make sure you can cross collateralize your loans.
One perk of private lenders is their flexibility compared to other sources. Lenders are more willing to consider multiple sources of equity. And if a private lender doesn't bite, consider using syndication to refinance instead.
Don't sit out of the market. You don't make money sitting out.
Be proactive. Don't be paranoid.
Charles also asked how we've found our best deals.
The answer is relationships. Build your brand. Build your network. Every great deal we have done is with people who know us and understand us.   
Question: Where can I find the "Prepare" report by Chris Martenson that you mentioned on a recent podcast?
Maryanne from Newburyport, Massachusetts, is referring to a recent show that included a special conference call with Chris Martenson and Brien Lundin.
On that call, we discussed a major announcement from China.
China is proposing to deal in the oil trade using a gold-backed currency. This could be a game changer in a worldwide system that isn't backed by anything.
At the end of that discussion we addressed what you can do to prepare. Listen in to get access to Chris Martenson's special report.
Chris Martenson will be on the investor Summit at Sea™ with us this year … we also recommend his book Prosper!
Question: Will there be a Belize discovery trip in summer 2018?
Bob in Rio Rancho, New Mexico, and his wife wanted to know how far out we schedule our Belize discovery trips. They want to include a discovery trip in their anniversary vacation … now that's a good anniversary!
We don't have the dates for upcoming Belize discovery trips yet, but we do schedule them several months in advance. For a trip in June, check our website in March or April.
Get on the advanced notice list to be notified as soon as dates are announced!
Question: Can I use money from my retirement accounts to make updates to my house?
Daniel in Livermore, California has both a Roth IRA and a traditional IRA. His goal is to maximize his tax deductions and avoid using cash savings to make updates to his home.
We're not tax advisors … BUT … our understanding is the answer is no.
When it comes to retirement accounts there are lots of things you CAN do, but one of the prohibited transactions is anything to do with your own personal residence.
We suggest talking with a CPA or a lawyer before making any decisions.  
Question: Do you know of anyone who has purchased training for the Residential Assisted Living Academy, and have you heard about subsequent real world successes?
Our final question comes from Lou in Rancho Palos Verdes, California.
You've probably heard us interview Gene Guarino on our program. He's the founder of RAL Academy and teaches folks how to do residential assisted living.
We have been to his trainings and know dozens of people who have not only taken his classes but also found success in the RAL market.
A reminder … we don't gain anything from Gene's success … except happiness for him and everyone else.
We love that Gene actually practices what he preaches. You can tour his properties and meet his staff. He has all sorts of resources and services available on the back end if you'd like more help beyond his classes, too.
If you're serious about being in this or any space … you need a mentor. If you don't have a mentor in a particular field, hire someone!
---
More From The Real Estate Guys™…
The Real Estate Guys™ radio show and podcast provides real estate investing news, education, training and resources to help real estate investors succeed.
Our listener questions this week run the gamut from extremely practical to extremely theoretical.
As always, we weigh in on topics that are relevant to YOU … listen in to hear our ideas on apartment management basics, diversification, and more … plus some podcast recommendations and a whole lot of info on one of our favorite places, Belize.
Keep in mind that we are not legal or tax professionals. We do not give advice. The ideas in this show are simply that … ideas.
In this edition of Ask The Guys you'll hear from:
Your deal-hunting host, 

Robert Helms

His tag-along co-host, 

Russell Gray
---
Listen
---
Subscribe
Broadcasting since 1997 with over 300 episodes on iTunes!
---
Review
When you give us a positive review on iTunes you help us continue to bring you high caliber guests and attract new listeners. It's easy and takes just a minute! (Don't know how? Follow these instructions).
Thanks!
---
Question: What expenses do I need to budget for as an apartment building owner?
Arnie in Minneapolis has a 20-unit apartment building that provides student housing near a university. He asked us to explain what his basic expenses will be. First, the obvious:
Utilities.

These can get a bit tricky, though, because the tenants may not pay all the utilities directly. You may have to pay for gas and water, for example.

Taxes.

Make sure you've done your research and know how and when taxes are reassessed in your area.

Property insurance.

This is a must.

Management costs.

Consider how much staff you'll need and whether you want to hire third-party management.
And the less obvious:
Marketing and advertising costs.

Marketing your property helps cut vacancies. For a college property, brochures may be one option.

Legal costs.

Make sure you have a legal team in place and a process for handling tenants with bad debt.

Maintenance.

Small but necessary services like pest control and carpet cleaning can add up.
Although apartment owners have to juggle a list of expenses, there are ways they can make some extra income. Apartments geared toward both college students and other types of residents can offer paid laundry services, parking spots, and even furniture rentals.
Question: I'm a new investor. Should I diversify with different product types and markets now, or later?
This Texas listener started investing in the past year and is trying to hone his personal investment philosophy. Ryan said he owns two single-family homes, but is also interested in commercial, agricultural, and lifestyle properties.
He wanted to know whether it's wise to start diversifying now or smarter to wait.
The simple answer is it's up to Ryan. How much completely depends on the amount of time, energy, and focus you have to spare.
Having a great team can be the make-or-break factor.
Beginners are starting without the stable of resources that established investors have, and access to a mentor can make all the difference in whether you're successful with a specific product class or market.
Being in the hottest niche doesn't matter much if you don't have a great team to support you.
We recommend Ryan spend some time poking around.
Diversification is great … but it means two markets, two sets of knowledge, two teams.
A single investor can only know a handful of markets really well, so getting well-acquainted with a single market can be a good place to start.
It all comes down to your goals … and passions.
The more you love a market or product type, the longer you'll stay in the game.
Ryan, search your priorities and keep figuring out what you really want to do. What's right for you may be honing in on single-family, or it may be finding a mentor to help you get involved in other markets.
Ultimately, the right choice is completely dependent on YOU.
Question: What do I need to know to get involved with a lending deal?
Steven from Havelock, North Carolina got an offer to be part of a private lending deal … but he wants to know how he can educate himself before he says YES … or NO.
Lending deals come in two forms … private loans, or divided private placements.
They all boil down to the same components:
A piece of collateral against which you're lending.

A borrower to whom you're lending money.

A servicing process, to collect payments and distribute money to investors.
Although the basic process is pretty simple, it's become more complicated since 2008. If you're underwriting the loan, you need to know as much as you can about the following:
The management team's process

How they manage and service loans

How they deal with default loans

What their basic guidelines are for protective equity

Projections for how much the market can pull back before the property in question is underwater

The debt-to-income ratio … how much income is available to service the loan
If you're only investing, not underwriting, you don't need to know every detail … but you do need to know enough to know that the people doing the loan know what they're doing.
Take a look at the company's track record, advisors, and business philosophy, policies, and procedures.
Make sure they have a realistic model for getting you a ROI.
And always make sure you have advisors … a smart legal team can tell you in minutes whether a deal is as good as it looks.
Question: Do you have any podcast recommendations?
Robert from Madison, Alabama said he's obsessed with our podcast (thanks, Robert!) and also listens to Robert Kiyosaki and Peter Schiff.
He wondered whether we had recommendations for other podcasts in line with our thinking and perspective.
First, a caution … don't seek out a single perspective!
As a real estate investor, you always want to strive to stand on the edge of the coin. Get multiple perspectives and then let those ideas interact with each other.
Peter Schiff and Robert Kiyosaki are absolutely valuable listening, but they don't necessarily focus on real estate investing. If you're looking for practical, tactical advice, consider the following:
Almost every real estate niche has experts producing media … if not podcasts, certainly books and courses.
Other wealth-related recommendations include:
We heard of a great technique for reading books, and we think it applies to podcasts too … read three chapters (or listen to three podcasts or so) and see whether the content grabs you.
If it doesn't, it's not worth your time!
Question: Do The Real Estate Guys™ provide mentoring services? How do I find a good mentor?
While we're honored that Grant, from Denver, Colorado, would like to have us as his mentors, The Real Estate Guys™ do not provide individual coaching or mentoring services.
We coach the syndication mentoring club … a group for investors who have gone to our Secrets of Successful Syndication event and have a good baseline for investing and syndication.
That's it.
However, we think there are lots of great resources out there for coaching.
Interested in a specific product type? Experts like Gene Guarino can coach you in residential assisted living. Other experts can help with everything from apartment buildings to commercial spaces.
Our recommendation … figure out what kind of help you really need.
Do you want someone to make you stick to deadlines and goals? Someone to give you practical resources? Someone to help you make connections?
Once you've identified your needs, take a look at who's out there and do your research. Check in with former students to see if there's evidence the program was successful.
Question: Do you have any tips on lifestyle investing in the Mediterranean?
Bob lives near dark and stormy Seattle. He and his wife are nearing retirement and want to spend their winters somewhere warmer … preferably the Mediterranean.
They're looking for a part-time vacation home, part-time rental situation.
He asked whether we had any tips on researching the cost, feasibility, and process for buying a property in this region.
Unfortunately, we don't have a lot of experience in this specific part of the world.
But we do have a lot of experience investing all over the world … enough to know that legal structures vary incredibly from jurisdiction to jurisdiction.
The key to success? Always get plugged in with someone who knows the market from a local point of view.
It would be a smart idea for Bob to plan a vacation … narrow down his interests to a specific market and work on making strategic relationships while he's over there.
Yes, we just recommended a vacation!
Bob also needs to work on building a legal and tax team in the U.S. to deal with sometimes complicated foreign legal structures.
The short answer … worry more about acquiring relationships than acquiring knowledge.
Questions: Belize, Belize, Belize!
We had three listeners ask questions about our Belize Discovery Trip.
Travis, from Maple Grove, Minnesota, wondered whether investors have to be extremely wealthy to invest in Belize.
Along the same lines, Brad, from Bakersfield, California wanted to know the type of investments typically available in Belize … and whether potential investors can work around lack of available financing.
We believe there is a ton of opportunity in Belize … and you don't have to be über wealthy to take advantage of it.
Belize doesn't offer traditional bank loans. So investors have a few options.
One option is to go in on an investment with a group.
Another is to refinance a property you own in the U.S. and use the equity to fund a deal in Belize.
No matter the route you choose, be smart about it. Understand the supply and demand dynamics.
Ask yourself exactly what you want … whether it's lifestyle, cash flow, asset protection, equity, or something else … then visit Belize and see whether the market will help you achieve your goals.
If the answer is YES, the next step is to build a team … and you can do that by joining us on our field trips and getting to know the people who will help you put together a great deal.
Our third question about Belize took a slightly different tack … Craig, from Rosemount, Minnesota asked whether an IBC is the only corporate structure two parties would need to go in on a deal together.
This is a legal question. And we're not legal advisors.
But we can tell you that although people often use entities to buy properties in foreign coutnries, it's perfectly acceptable to own property in your name.
If you do use an IBC, you'd have to use an IBC from a different country. IBCs can't be used to do business in their country of origin.
The bigger question is making sure you understand what you're trying to accomplish, why you're doing it, and what the possible ramifications are.
Do your homework. You don't want to learn a lesson by making the wrong mistake.
Yearning for more in-depth information about IBCs, financing, and buying in Belize? Come on our field trip!
Spend time with Robert and other investors, build relationships, investigate the market, and enjoy all Belize has to offer for three and a half days.
We guarantee you'll learn something … and have fun too!
---
More From The Real Estate Guys™…
The Real Estate Guys™ radio show and podcast provides real estate investing news, education, training and resources to help real estate investors succeed.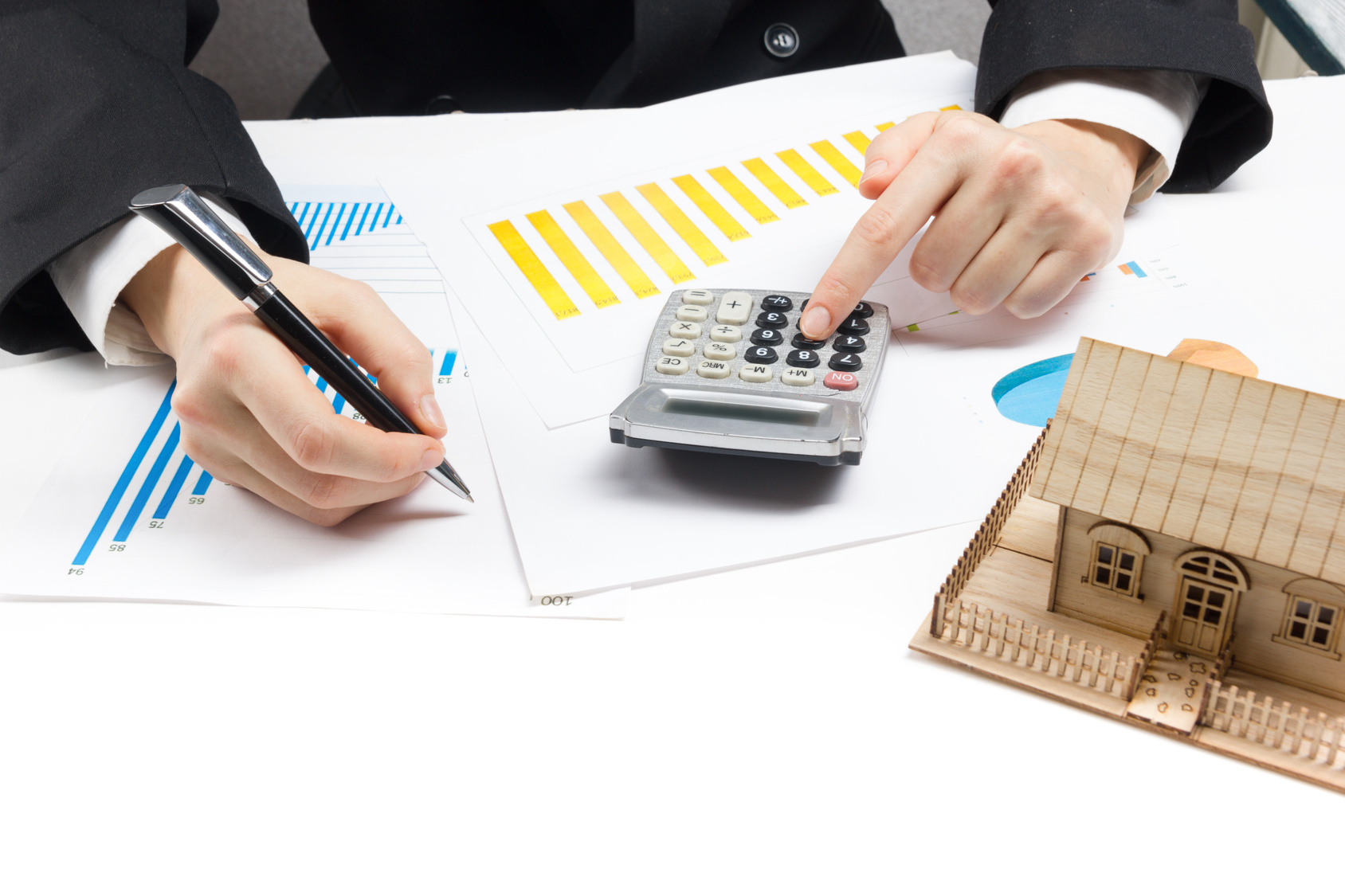 We love it when we get more questions than we can answer. It means our listeners are paying attention and seeking advice. Keep 'em coming, guys!
But this time, we had so many questions that we had to narrow it down … so we chose the ones with the most universal themes.
The questions in this edition of Ask The Guys touch on when to sell a property, where to buy one, and how to get educated in the real estate investing world … as a student, a military veteran, and a future syndicator.
Our only disclaimer? We are NOT tax professionals or attorneys. We don't give advice … just ideas and information!
With that said, please sit back and listen in as we bounce YOUR questions off each other.
Behind the microphones for this all-new edition of Ask The Guys …
Your full-of-ideas host, Robert Helms
His full-of-it co-host, Russell Gray
---
Listen
---
Subscribe
Broadcasting since 1997 with over 300 episodes on iTunes!
---
Review
When you give us a positive review on iTunes you help us continue to bring you high caliber guests and attract new listeners. It's easy and takes just a minute! (Don't know how? Follow these instructions.)
Thanks!
---
Question: I just got an offer on my property. Is now the time to sell?
Tina wrote from Redwood City, California, to ask us about a duplex she's owned for over twenty years. She gets decent cash flow every month, but she just got an offer, and now she's wondering whether it's time to sell.
To any investor wondering whether they should sell a property they've owned for a while, we'd say now is definitely a good time to consider it.
But … there are a few things you should think about.
First, the basic math. Ask yourself some simple questions: How much equity do I have? How much equity would I net by selling? What would the tax impact of selling be?
Once you figure out the net amount of cash you could get, divide it by your cash flow to get your return on equity.
The big question when you're considering the return on equity is "Compared to what?"
As in, how does that number compare to other things you could do … keeping the property, investing in a different market, or refinancing, for example.
The other part of the equation is the hassle factor.
This goes back to your personal investment philosophy. You need to do what YOU really want to do … not what someone else might do.
Is capital gain more important to you, or would you prefer appreciation? The Bay Area in general is a great market for appreciation. It's not the most landlord friendly, however.
We have a couple of acquaintances in situations similar to Tina's.
One did the back-of-the-envelope math and decided that because she was focused on cash flow and the market seemed like it might turn the other way soon, she wanted to take all her eggs off the table.
Another friend, also in the Bay Area, was concerned because she had so much equity sitting in her properties. She decided to sell as well.
Maybe your solution will be similar. And maybe it'll look drastically different.
Ultimately, your final decision is just a matter of sitting down, asking yourself some questions about what YOU want, and doing the math. We also highly recommend you talk things out with your advisors.
Question: I'm a veteran with a big passion for real estate investing but a small chunk of change. How can I get started?
Lewis, from Middlebury, Connecticut, told us he's obsessed with real estate investing. His three main interests are wholesaling, multi-family properties, and lease options.
Lewis is also a veteran who's holding on to some debt and doesn't have much cash to work with.
To Lewis and other new investors with high motivation and empty pockets, we say that desire and passion are WAY MORE important than money.
If you're starting from nothing … there is absolutely, positively hope that you can succeed!
Our opinion is that the best investment is education.
With that said, you do have to be careful … paying big bucks doesn't necessarily insure you'll learn anything worthwhile.
That doesn't mean good education will come without a price tag.
Watch out for free seminars … most are designed to masterfully separate you from your money. Remember, there's always an agenda.
Books are a great place to start. If you're strapped for cash, use your local library or listen to books using Audible.com.
Books and podcasts can help you learn the language so you know what you're talking about and can join in the dialogue.
Of course, there's a difference between book knowledge and knowledge gained from experience.
We have a few ideas for Lewis:
Take inventory of the seven essential investor resources: cash, cash flow, equity, credit, time, talent, and relationships. You need to know what you're working with before you can leverage it.
Talk to a mortgage professional who knows how to do VA loans. Lewis's veteran status gives him a leg up in getting a no-money-down loan.
Consider jumping into wholesaling. Wholesaling can be a great training ground and is one of the best ways to make money when you don't have much.
Join a real estate investment club or an investing meetup in your area and meet other investors.
Form relationships with people who can get deals and get you access to deal flow. The best option is to find a mentor.
It's key for new investors to learn enough that they can go out and do something, but not so much that they get what we call "analysis paralysis."
Learn the language, then focus on relationships that let you learn by doing and by example.
And remember … you will make mistakes. Don't be afraid of them. Embrace them!
Figuring out how to turn a tough situation into a successful investment can be quite a bit of fun when you have the right attitude.
Question: What tools can I use to identify markets that have more opportunities for good cash flow?
Our third question is from an investor in Denver, Colorado. Michele's been listening to the show and has keyed into the concept of identifying investment goals, particularly whether to invest for equity increases or income generation.
Her current goal is to find a multifamily property with cash flows, but she's realized that the Denver area is strongly equity based, with high prices and low rents.
Michele's question about how to find good markets for cash flow reminded us of the real estate adage, "Live where you want to live; invest where the numbers make sense."
Unfortunately, Michele's realization that the rents in her area don't gel with the prices tends to be true in many other metropolitan statistical areas across the county as well, especially in regard to multifamily housing.
We are NOT here to talk Michele, or any investor, out of a personal investment decision.
But we would encourage Michele to take a step back and really evaluate why she wants to buy a multifamily property right now.
If you're just starting out, you're not locked into an asset class or product type yet. So now is a great time to consider whether a different product type might be better at producing the cash flow you want.
Going back to Michele's question, if we were looking for a multifamily property right now, there are a few things we'd do.
First, get acquainted with the different markets around the country. Go to events, look at properties for sale, and start working on zooming in on a market.
Make a checklist for your ideal market … is the population growing? What's the cost-of-living tax like?
It's a good idea to look for markets with big populations. When you're checking out a state, evaluate how landlord- and business-friendly that state is.
When you're doing your research, start by looking for clues in the news, then dig a little deeper.
Consider broker sites and local apartment associations. Both provide invaluable information for landlords, including rent surveys and other resources and reports.
Analyze the numbers in those reports, and eventually, the numbers will start to talk to you.
When a deal that fits all your criteria pops up, be ready. You'll have to be on it immediately.
It's a hard time to be a multifamily bidder right now, but we still think there's opportunity out there.
Find a way to stick your toe in the marketplace … maybe even consider joining a more experienced syndicator as an investor.
Eventually, you'll gain relationships and get enough exposure that you can do your own thing.
Question: What about the smaller markets?
Listener Jay, from Scottsdale, Arizona, has also heard us tell investors to "invest where the numbers make sense."
But he noticed that we don't seem to mention the little markets … Akron, Ohio, for example.
There is a method to our madness. We like big markets for several reasons.
First, there's a lot of available data, and landlords don't have to worry about where tenants will come from.
Second, smaller towns tend to come with a host of difficulties … fewer practitioners, contractors, and resources alongside highly variable rents.
Small towns don't have the infrastructure to support big deals. And they tend to lack good, professional real estate practitioners so you can assemble a team.
They also may not be on the receiving end of potential government support during tough times.
Third, small towns have MUCH less liquidity. Bigger markets are going to have a lot more traction.
Sticking to small towns means operating at the margins. If you're at the margin when a recession comes around, that margin goes away and you're in trouble.
It's the investments at the margins that tend to collapse during downturns while the core markets stay strong.
We won't say there isn't any opportunity for success in smaller markets. We will say, however, that we don't know any truly successful investors operating solely in small markets.
Question: How do I know whether I'm ready to attend the Secrets of Successful Syndication seminar?
Megan, from Santa Ana, CA just attended our Create Your Future goals retreat with her wife and says she is PUMPED about real estate investing.
Since they started listening to our show about a year ago, Megan and her wife have purchased FOUR turnkey single-family homes!
They're searching for their first apartment building now, but they know they'll run out of money soon and are interested in syndicating in the future.
But Megan's worried they're not ready to ask the right questions at our Secrets of Successful Syndication event.
We will say that the seminar is not for everybody … if you've never owned or invested in real estate or only listened to free podcasts to educate yourself, it's probably not the next logical step.
Our syndication seminar is two days that give attendees the lowdown on what syndication is and where to find deals and money.
We have people who come to the seminar over and over. The beauty of our Secrets of Successful Syndication seminar is that it covers the basics for newbies, but if you keep coming back, you start understanding all the little nuances.
Our take is that someone who recognizes they've got the real estate investment bug, is taking action, has a resume, and is goal-oriented and humble is the PERFECT person to attend the seminar. So Megan … you're exactly what the business needs.
And if you're still questioning whether you're ready, ask yourself: how quickly do you want to start preparing? Our view is that sooner is better.
You don't want to have an opportunity arise and not have the education to identify or take advantage of it.
Even worse, you don't want to be the person who goes out and does syndication without training.
The only reason NOT to come is if you're not serious about being in the real estate business … and Megan, it sounds like you're pretty serious.
Remember … we always regret the things we DIDN'T do a whole lot more than the things we DID do.
Question: As a current student, what can I do to prepare myself to be an entrepreneur?
Our last question comes from Yahoso, who's been listening in all the way from Benin City, Nigeria.
We think there are a lot of things you can do to prepare to be an entrepreneur while you're a student. A few:
Listen to podcasts and read books, as many as you can get your hands on. These will help you learn the language you need to speak.
Get involved in a dialogue with people who ARE successful. Have conversations with people who know what they're doing. Play the student card! Many entrepreneurs will let you interview them simply because you're a student.
Learn sales skills. Whether you like it or not, you can't be an entrepreneur without 'em.
Build your box of tools. When you have confidence in your skillset, you'll find doors will open for you.
Have a question for the guys? Ask us here, and we'll try to get you on the show!
---
More From The Real Estate Guys™…
The Real Estate Guys™ radio show and podcast provides real estate investing news, education, training and resources to help real estate investors succeed.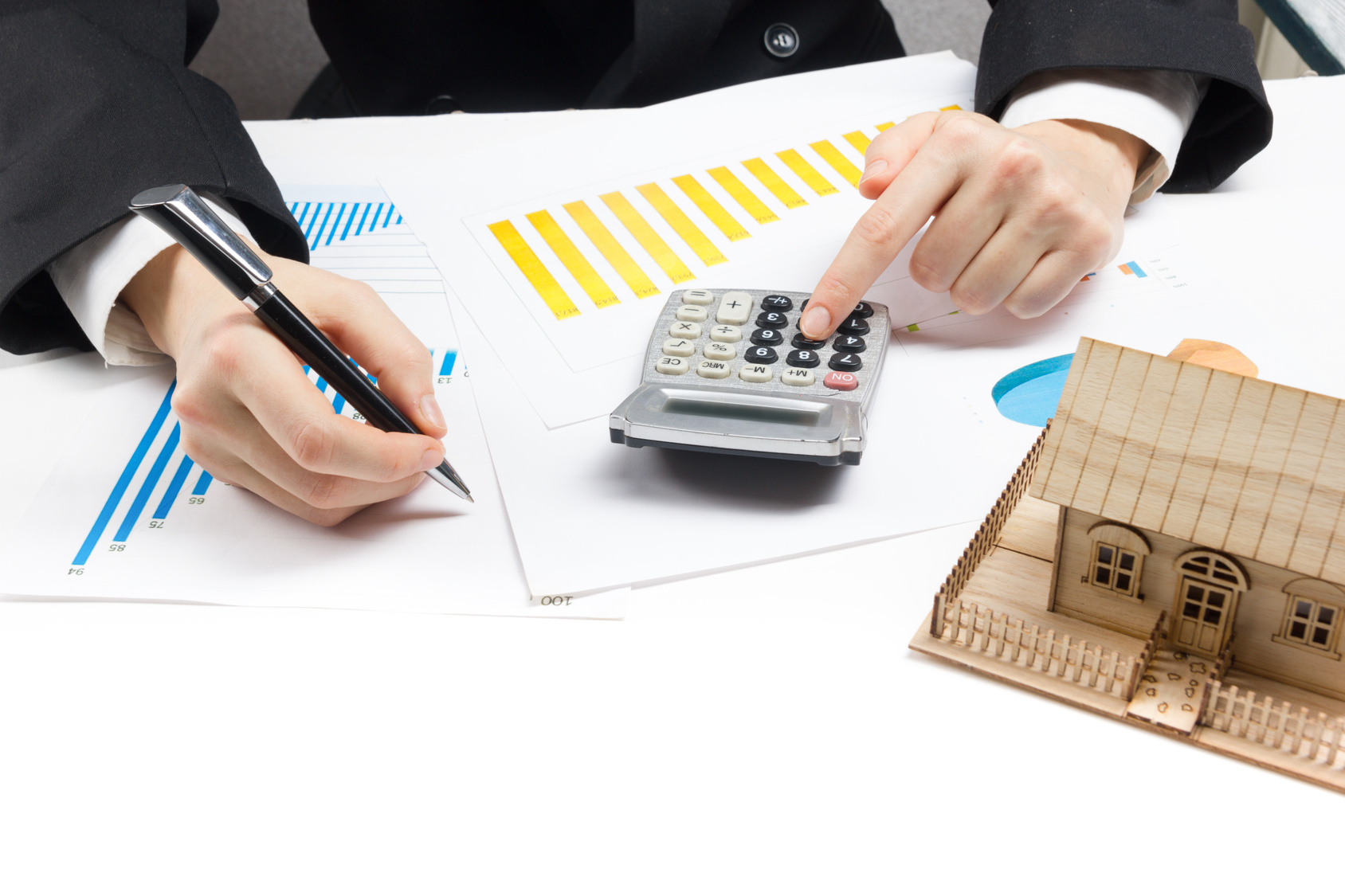 We're back with Ask the Guys!
Today, it's time to reach into the mailbag for some insightful listener questions.
As always, a disclaimer: We are NOT tax professionals or attorneys (we promise), and we DON'T give advice. We simply provide ideas and information. YOU decide what to do with it.
In this edition of The Real Estate Guys™ show you'll hear from:
Your field-tripping host, Robert Helms
His crunch-the-numbers co-host, Russell Gray
---
Listen
---
Subscribe
Broadcasting since 1997 with over 300 episodes on iTunes!
Review
When you give us a positive review on iTunes you help us continue to bring you high caliber guests and attract new listeners. It's easy and takes just a minute! (Don't know how? Follow these instructions.)  Thanks!
---
Question: How do I match my personal investment philosophy to actual real estate investment options?
Coming from Little Rock, Arkansas, Mark is working through our book, Equity Happens, to develop his personal investment philosophy. (Good first step, Mark!)
To start, we  say the whole idea of Equity Happens is that every investor is different.
Obviously, YOU have unique goals, interests, and circumstances as an investor.
Once you can be crystal clear about the kind of investor you want to be, you can say no. And NO is a good thing to say!
Russell reminds us that an investment "could be a very good deal, but it might not be a good deal for you." As we always say, "There are no problem properties, only problem ownerships."
Mark, and all the other investors out there, we want to remind you that it all goes back to the essential question: What do you want real estate to do for YOU?
To answer this question, you have to think about some variables:
Is your primary goal cash flow OR equity growth?
Are you more interested in pride of ownership OR managing difficult properties?
Do you want to be hands on OR hands off?
Remember, it all starts with your basic investment philosophy.
In Equity Happens, we remind investors that after they get their philosophy down, the steps are always the same: identify your market (or markets), identify your product type within those markets, find your team, and then invest in your property.
When you're investigating markets and product types, you have to ask yourself some questions:
Where is demand in this market coming from?
Are supply/demand dynamics stable?
Will an investment in this market be good for equity or immediate cash flow?
We won't tell Mark (or you) what to do. But we can tell you that the investing process in Equity Happens will help you get to a starting place..
Remember our motto: Education for Effective Action™.
Question: Does it make sense to invest in a property with negative cash flow?
New investor Chase, from Dallas, wants to know if it makes sense to keep a rental condo he owns in a rapidly developing area, even though he's losing about $200 in cash flow a month.
We can't give you advice, Chase, but we can give you some pretty darn good ideas.
As an investor in this situation, the first question you need to ask yourself is "Do I like this property?"
If the answer is yes, then get to your tax advisor right away!
Chase mentions he qualifies for the mortgage interest deduction. If you're a new real estate investor, especially an investor converting from owner occupancy to rental property, you may qualify for even more deductions and tax benefits.
The next thing you should ask yourself is whether your property will increase in value over the years.
Think of an investment with negative cash flow like a retirement savings account: you have negative cash flow every month you contribute, but those contributions will give you positive returns later.
If you're a property owner, and you're thinking of selling to get equity, consider selling costs first. How do those selling costs compare to the money you're losing each month?
As we always say … do the math, and the math will tell you what to do!
Question: Is it a good idea to have a third-party inspector look at a newly constructed home before closing?
To Fred from Burlingame, California, we say, "Absolutely, positively YES."
ALWAYS get a third-party inspection anytime a home changes ownership.
Even the most honest owners and builders don't always see every little problem.
This is a matter of return on investment. An investment of a few hundred dollars is a cheap price to pay to know exactly what you're getting when you buy a property.
In our experience, most builders are great about inspections and will bend over backwards to fix any problems found.
Owners of older homes may be less pliable, but you need to know whether you're making a good investment.
The second part of Fred's question is "What about getting the inspection after closing? Would the builder be liable to fix issues that are found by the inspector?"
To this we say, WHY WAIT?
Inspect before you buy and you get leverage.
If you've already closed, an inspection can't hurt, but you lose your leverage.
And although most reputable builders will stand by their work, it really just depends.
You can't rely on your expectations, or you might end up disappointed.
Get the inspection (BEFORE you buy) and you can rely on the facts.
Question: How do I bring up owner financing to an (unlisted) seller?
Another California caller, Jill wanted to know the basics of getting started with owner financing.
Owner financing can be a great, great tool. For buyers, it can mean you don't have to pay points, can negotiate a great interest rate, and can work with owners familiar with the collateral and possibly less reliant on your credit score.
But if a property isn't listed, Jill, you may not want to start with owner financing.
First, you have to see if there's seller motivation.
If an owner is selling because they have an immediate need for the money, you'll have a hard time negotiating a seller carry.
The key thing here is to get to know what the other party is trying to accomplish, and then position what you want in a way that fits into THEIR agenda.
Forge a relationship, THEN bring up owner financing.
And always make sure your propositions meet the seller's needs.
We'll share the rundown of simple secrets to great sales in our sales training event.
Interested in learning more? Email sales (at) realestateguysradio (dot) com.
Question: How can I contact you directly?
This question comes from Jake, in Mooresville, North Carolina.
Jake, talking to people is exactly what you need to do.
Although we'd love to talk to all our listeners, it's simply impractical.
BUT … that doesn't mean it's off limits!
To talk to us, come to one of our live events. You could even join us for a wonderful week on sea,  packed to the brim with the elites of the investing world.
We'll be there, ready to chat, PLUS you can talk with and learn from the amazing faculty and investors from around the world.
Are you like Jake, itching to talk to someone directly about investing?   You could join a local investment club. Or start your own! It's how The Real Estate Guys™ got started!
Like we've said before, it all goes back to our motto: Education for Effective Action™.
Educate yourself! For a primer on starting your own investment club, email us at club (at) realestateguysradio (dot) com.
Question: Can you put The Real Estate Guys™ podcast on Google Play? (Please?)
To Sonny, in Virginia Beach, Virginia, and all our other Android users, we say:
DONE! You're welcome.
Question: How do 1031 exchanges work?
Here's a question from Seattleite, Tamara: "We're selling a rental property and are interested in doing a 1031 tax-deferred exchange. However, we wanted to add an additional unit to the property so we could have a place to stay when we come to town. We recently found out that the IRS doesn't allow this. Is that true?"
Before we answer this question, a reminder: we are NOT tax pros! Get real tax advice!
And don't just go to any tax advisor.
Get an experienced one—someone who actually invests in real estate will be your best bet. (Don't be shy about asking them their own experience!)
Like our friend Tom Wheelwright exhorts in his book Tax‑Free Wealth, create a best plan based on what you know, then run it by your advisor.
And instead of asking your tax advisor "Can I?" ask "How can I?"
Unleash your advisor's creativity instead of asking for a YES or NO answer.
Now, back to the question. The simple answer to Tamara's question is "No."
A 1031 tax-deferred exchange basically allows you to exchange like properties for like, PROVIDED you follow the rules.
You have to spend the money on the new property, not the old  property.
Tamara, before you sell this property, ask yourself WHY you're selling. If it's to unleash equity, considering refinancing.
Separate the IDEA of what you want to do with the proceeds from the actual ACT of selling the property.
THEN, work with that tax advisor! Figure out the best way to get access to that money and preserve your capital gains.
Question: Can I get some insider tips on investing in Belize?
When we went on our last field trip to Belize, we sadly missed out on having Paula, from DeCobb, Illinois, join us.
Paula went on her own scouting mission before she heard about ours! Paula, that's okay. Glad to hear you're proactively checking it out.
Paula had a list of questions for us, including:
Construction in Belize can be slow and hampered by politics. What has your experience been of developing from the ground up?
Will talk of development of a new international airport be realized? When? And does that mean the north side of Ambergris Caye is more valuable?
Does the debris and trash I saw covering the island hamper potential investors?
Both Robert and Russell have answers for Paula, but before we cover those, we absolutely recommend any investor interested in Belize accompany us on our field trips. We have a field trip upcoming in February.
Robert's basic answers to the questions above:
Both the "island-time mentality" and the requirement that plans be approved by the Ministry of Plans AND the San Pedro town council do mean Belize is "not the fastest place in the world for construction." Some developers have a streamlined process, however.
There's a saying about the airport: If you ask when it'll be done, you're not from Belize. Belizeans don't necessarily have ironclad calendars, but they do get things done … eventually. "Let's just say I have been visiting for over a decade and am not hold my breath," says Robert.
The trash is not off-putting tourists, to put it simply. Belize is the No. 1 increasing market in all of the Caribbean. Land that's not developed is where trash accumulates, but locals do put on trash-bash events a few times a year where they go clean up trash.
Investing in another country (or even state) takes homework. But ANY entry to barrier limits competition.
We look for those opportunities because we're willing to outwork other folks.
If you're interested in ANY foreign market, Russell reminds us that scouting trips are how you do it.
Robert dragged Russell out to look at actual buildings years ago, when all Russell wanted to do was sit in his office and crunch numbers. That experience was invaluable.
Hope you'll join us and see for yourself next time we go! Last question: Should I refinance a loan to buy a couple of turnkey properties?
Gary, from Austin, Texas, gave us a little more information: "I owe $100,000 with eight years remaining on a property that is appraised at $167,000. It's my primary residence and I'm thinking about doing a $30,000 cash-out refinance to buy a couple of turnkey properties in Memphis."
He said the idea scares him, but he's also "okay trying to be financially free in this scenario, not debt-free."
Here are the basics of what happens when you get a loan: early payments go mostly to interest, but as you pay the loan down, more of your money goes to the principal. Every time you refinance, you're starting over again.
That's a caution … BUT, starting over is also nothing to be afraid of.
Repositioning equity to put it to work for you is not necessarily a bad thing.
The best options are to either have your property 100% paid for OR 100% leveraged.
To make your property work for you, start by eliminating fear.
Then do the math, and the math will tell you what to do.
Maybe your question will be featured next … Ask us!
---
More From The Real Estate Guys™…
The Real Estate Guys™ radio show and podcast provides real estate investing news, education, training and resources to help real estate investors succeed.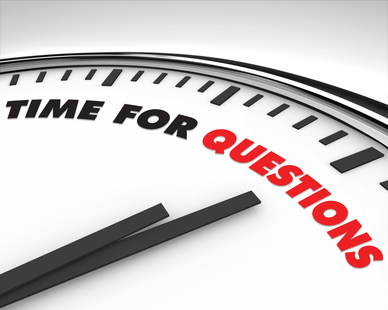 In another intriguing rendition of Ask The Guys,  we dig deep into the email grab bag and pull out another great batch of listener questions.
Behind the mics but ahead of the times for this Ask The Guys edition of The Real Estate Guys™ radio show:
Your Answer Man host, Robert Helms
His questionable co-host, Russell Gray
---
Listen
---
Subscribe
Broadcasting since 1997 with over 300 episodes on iTunes!
Review
When you give us a positive review on iTunes you help us continue to bring you high caliber guests and attract new listeners. It's easy and takes just a minute! (Don't know how? Follow these instructions.)  Thanks!
---
How to Invest in Out of Area Real Estate
This questions comes up ALL the time….especially from people living in high cost, low rent areas like California.
We always say, "Live where you want to live, but invest where the numbers make sense."
Easy to say.  But how?
The answer isn't complicated, but it does take some work.
First, get in touch with your inner investor.  That is, decide what you want your real estate investing to do for you…and what you're willing to do to get it.
Sometimes travel's involved.  You'll definitely need a team.
Next, pick a market that is likely to provide the kind of real estate opportunities you're looking for.
Some areas are tight supply relative to high demand.  That means they're expensive and likely to increase.  But they probably won't cash flow.
Other markets provide solid cash flows and abundance of working class jobs.  But don't hold your breath for huge equity gains…unless you force it through adding value.
Once you have a market, it's CRITICAL to build a TEAM.  And the most important, yet most unappreciated and overlooked team member is the lowly property manager.  This is the MOST important person on your team.
After all, your property manager is the primary person responsible for managing income and expenses.  But your property manager can also help you identify prospective properties to purchase.  It's something we put a big emphasis on in all our market field trips.
Sadly, most newbie investors get excited about the property and pro-forma financials…and then figure out the market and management later.  BIG mistake…and one you should avoid.
What's the Best Investment for a Sixty-Something Passive Investor?
That's like asking what's the best medicine.  It really depends on what's ailing you!
With that said, we think the first and best initial investment for ANY investor is in education.
As Ben Franklin said, "An investment in knowledge pays the best interest."
But as much as love books, podcasts, webinars, seminars, summits and field trips…sometimes a great way to learn is simply to talk with some experienced investors.  Especially those who don't have anything to sell you.
Generally speaking, "best" is really a matter of suitability.  The goal is to pick an investment vehicle and strategy which is most likely to produce a desired outcome with minimal risk.
With that said, ALL investing decisions have risk….including a decision not to invest…or a default decision not to invest by not deciding anything at all.  In other words, inaction is an action by default.
So when you know you need to do something, the trick is to think about what you're really aiming at.
In financial planning, it usually comes down to the following categories:
Preservation of Purchasing Power (some call it Preservation of Principal, but we think that's a misnomer.  Because if you're sitting in a currency which fails, or a bond or note which pays in a currency that fails, you may get paid back, but you won't be able to buy anything)
Income (interest, dividends or profits from ongoing operations…like rent)
Capital Appreciation (equity from buy low, sell high)
Growth and Income (a balance between growth and income…something income producing real estate does quite well).
Then you have to look at time frames and liquidity.  How long can you leave the money in the investment?  What if you have an emergency and need the money out sooner than expected?
If not being able to get to the money creates a unbearable hardship, you can only choose investments which can be quickly sold or otherwise converted to cash.
Typically, the more liquid an investment is, the lower the return (think savings account)…or the more volatile the pricing (think stocks).
Real estate is relatively stable, but not very liquid.
This a bigger topic than a blog or a broadcast, but an important one.
Basically, it comes down to knowing your needs and understanding your options.  Both require asking good questions, verifying the answers, and thoughtfully considering how to best select the investment choices whose features most align with the needs you're trying to meet.
Where to Get Money for Building and Investing?
Another common and popular question.  The great news is there are LOTS of options!
Typically when people ask this question, it's because they aren't lendable or banks aren't lending.
So aside from traditional loans where you need to qualify based on your credit, income, net worth and (sometimes) your investing experience, private money is a place many investors are turning to these days.
In our Secrets of Successful Syndication Seminar we talk about how private investors can serves as lenders or as equity partners, or as both.
And with interest rates so low and the stock market so volatile, many people are looking at private placements back by real estate as a great place to invest their savings.
Many of these private investors are discovering they can use funds from their self-directed IRA, in additional to their other savings and investments, and enjoy the benefits of real estate without the hands on hassle.
So if you have investing expertise and can show a private investor how you can put their money to work in your deal and pay a good return, you'll probably get some takers.
You still need to "qualify", but it's personal based on the relationship, the deal, and your's and your team's ability to execute.
Where Can I Find an Experienced Investor to Mentor Me?
This is a GREAT question for several reasons.  First, it implies the need to learn from someone more experienced.  Real estate investing attracts a lot of mavericks and they naively dive in because it looks easy.
Then, when they get in trouble, they don't have anyone to turn to for help.  Or they're embarrassed and just try to figure it out on their own.
If you push your limits (and you should), you're bound to get stuck at the upper limits of your ability.  This is where your mentor can help you break through.
They key is to have the right mentor with the right access and relationship.
This is a TALL order because most successful people are very busy.  So when you find a prospective mentor, you'll need to provide something of value.
So the first thing is to decide what kind of investor YOU want to be.  Then go look for someone who's been successful doing what you want to do.
Next, figure out a way to get close.  You want to learn as much as you can, so you can look for ways to add value.
Obviously, sometimes people who love to teach create mentoring programs.  And if they're credible and qualified, these can be great investments.
Other times, you might find someone to mentor you in exchange for your helping them.  For example, you could volunteer time to do research, vet deals, inspect properties or assist an active investor in some way.
A GREAT way, if you have the ability, is to help an expert investor write a books, create a seminar or develop a training program.  Now you're on the inside, and you get a front row seat for all the best ideas.
You're Just One Good Idea or Relationship Away from a New Success
While it's true you need to kiss a lot of frogs to find the Prince Charming real estate market, team member, deal, investor or mentor…when you find that winner, it suddenly all becomes worth it.
And because most people don't have the fortitude to keep pressing forward, you'll find the longer you stay in the game, the less crowded it is.
So keep on kissing those frogs and it won't be long before you leap frog to the top!
More From The Real Estate Guys™…
The Real Estate Guys™ radio show and podcast provides real estate investing news, education, training and resources to help real estate investors succeed.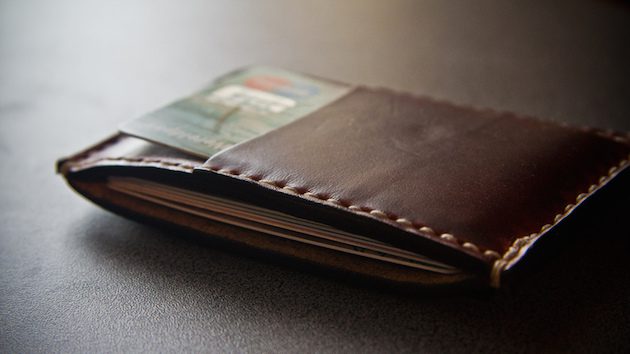 Overview
Ever wonder how to invest in real estate with no money? No money down is the Holy Grail of late night TV real estate infomercials.  But can you really do it?
In this edition of Ask The Guys, we field questions from around the world about how to buy real estate…even when you have next to nothing to start with.
Discussing how you can bring value to the table even when you have no dollars:
Your ask a question, but not in the form of an answer … this isn't Jeopardy show host, Robert Helms
His "I'm no tv host. I just play one on the radio" co-host, Russell Gray
---
Listen
Subscribe
Broadcasting since 1997 with over 300 episodes on iTunes!
Review
Like the show? Help us reach new listeners by leaving us a quick review on iTunes. It takes just a minute of your time, and it would really help us out. Thank you so much!! (Don't know how? Follow these instructions.)
---
(Show Transcript)
Welcome
Robert Helms: Welcome to the Real Estate Guys Radio Show, I'm your host Robert Helms. With me as usual co-host, financial strategist Russell Gray.
Russell Gray: Hey, Robert!
Robert Helms: You know, this is one of our favorite shows.
Russell Gray: It is, "Ask the Guys".
Robert Helms: We do "Ask the Guys", you know, every 6, 8, 10 weeks – whenever we can, and we could do it every week – we're now to the point where we get enough questions that we could almost do this show every week, although there's so many other things to talk about.
But here's the idea – our listeners, like you, have questions. They go to the website, www.realestateguysradio.com. They click "Ask the Guys", and we try to answer as many as we can that we feel will have some relevance to the entire listening community, not just one person.
We don't answer them individually usually. But, here's our only disclaimers – we are not tax or legal professionals. We don't give advice; we only give ideas and information. Your job is to take that and to turn it into actual knowledge by enrolling whatever professionals you need. And we're big proponents of using professionals, and that's how you get things done.
How to Invest in Real Estate with No Money
So here we go, in no particular order. Number one, this question comes from Edward, in Surrey, United Kingdom. So he's in the UK, and he says (and this will ring home, cause this is true for a lot of people in a lot of places).
"I have zero money to invest. Can you help me? I live and work in the UK at a very ordinary, low paid job, without a car. Can you help a guy in my circumstances?"
Well, you know what, congratulations for having the interest and wanting to invest, and recognizing that you don't have much to start with. Almost everybody who does well in real estate investing started with practically nothing.
How to Invest in Real Estate with No Money – Invest in Education and Building Your Skills
Russell Gray: That's true. And I would say, if there's only one thing that you could invest in, it would be your education, and if you were going to focus on one thing to learn about, I would say sales skills.
Because if you learn sales skills, then you can go out and recruit all of the other resources you need. If you know how to sell, then you can find investors, you can make private loans, you can negotiate owner carry-backs. There's all kinds of things you can do if you have the basic skill of knowing how to sell, and communicate with people, and get deals done.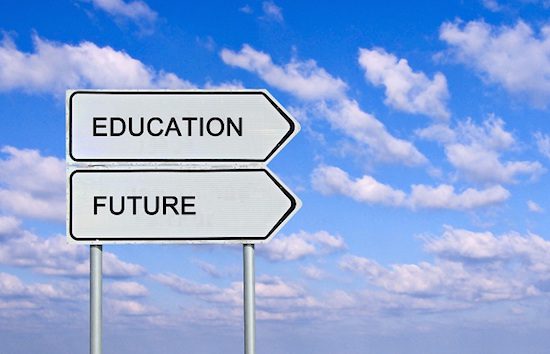 And then, number two, some basic concept of how real estate gets done in terms of structuring deals, and the benefits – why somebody perhaps would want to carry-back, or make an investment, because again you're going to be brokering your knowledge and your network in order to track all of the other resources you need.
How to Invest in Real Estate with No Money – Recognize and Use the Resources That You Do Have
Robert Helms: And the other thing is that you've got a lot of resources that are not necessarily money, and income, although you do have a job, right? So having a job is great, number one rule: Live below your means, just like you should in any productive society. You earn more than it costs you to live, so you're putting away a little bit.
That little bit isn't going to grow at a huge investment rate quickly, but it doesn't have to. Because what you do have, is you have more time. Even a full time job, you still have time that you commit to learning, and networking, and listen to the show we did back on the idea of building your network in the new year, and figuring out some ways that you can add value.
Get around the real estate investors who have the opposite problem that you do – they have not enough time, and way too many deals, and way too much to go do. Figure out how you can help them, and learn as you do it.
How to Invest in Real Estate with No Money – Look for Ways to Get Experience, and Networking Opportunities

Russell Gray: And that's a great way to potentially either earn a little extra money, if it's a paying gig, or expand your knowledge, where maybe instead of paying to be in the room to go to the seminar, you are volunteering. And so you get to hear the material, and even though you're not making any money, you're not spending any money. So, there's creative ways to get what you need by bringing what you can, and that's ultimately what it always comes down to: adding value first, and then looking those opportunities.
One other thing strategically, Edward, is think about the people that would need to get to know. So, look for ways to get things onto your experience resume by volunteering with people, or working with people that are going to position you more professionally, or from an experiential point of view, as being better qualified later on. Because, in sales, it's not just knowing how to communicate, or to negotiate a deal, or to uncover someone's needs and match things up; it's your positioning. It's how do they view you?
And so, when you have things on your resume, or you have people in your network who are recommending you or endorsing you, then that becomes part of your credibility. And it may not be as good as having credit in terms of financials, but in terms of opening up doors when you get into relationships, when you have that kind of credibility from people, then it begins to help you access the resources you need until you can have more of your own resources.
How to Invest in Real Estate with No Money – Keep a Steady Job
Robert Helms: And if you are looking down the road to a point where you could qualify for a mortgage to buy real estate, then every job counts. Yeah, it's a low paid job, but you know what? Don't hop around from job, to job, to job.
If your resume looks like you've been at 10 different places in the last 20 months, that looks very different than if you've been at one place for 20 months. Even if it's not a great job, sticking with it looks good in the eyes of a lender.
How to Invest in Real Estate with No Money – Meet With a Mortgage Professional to Discuss Goals

Russell Gray: It goes back to the idea – you're painting a picture. That's what we talked about building your brand, building your network. And you're painting a picture. You're painting a picture to the lender.
One thing you may do is go visit with a mortgage professional, and ask them to tell you how lendable you are, and if you could make changes, what changes should you make in order to become more lendable. Because it's much easier to hit a target when you actually know what it is.
Again, these are things that don't really cost you any money. It just takes some time, and a notebook, and you go listen. You take notes, and then you go do the things that you can do. And when you start having that action-oriented, can-do attitude, you'll begin to start making some progress. It begins to pick up momentum, and pretty soon you will start feeling not so far out of position.
You won't quite feel as despairing, and you'll go, "Wow, really? You know what, maybe I don't have a great, high paying job, maybe I don't have a bunch of money in the bank, but I do have a lot to work with, and I'm getting more every day."
Robert Helms: And the great news is, absolutely this is possible for you. We know so many people that started with less than zero, and have been able to acquire portfolios. It just takes time and diligence and doing the thing. So, congratulations on listening to the podcast. Listen to a lot of other stuff out there – it's not just us – there's all kinds of great information available, most of it for free. But great question, Edward, and good luck to you in the UK.
How To Learn about My Real Estate Market
This next question is from Toras in Lithuania.

"I wanted to ask you guys what should I begin to learn about the real estate market in my area? I intend to buy an apartment for life. Maybe what would you recommend?"
All right, well I'm confident that there's a little bit of an English challenge there, but I'm certain that this person speaks better English than we speak Lithuanian.
Russell Gray: I would say that's a for sure.
Robert Helms: So ok, so this is great. What do you begin to learn about a market in your area? If you're new to real estate investing, and you don't know, there's a lot you're looking for. I often say, live where you want to live, but invest where the numbers make sense. So just because you live somewhere doesn't mean necessarily that it's a good market to invest in, but it sure could be.
So what are you looking for? In a real estate market, you're looking for a couple of macro factors.
The first is what we call net migration. Are more people coming into a market, or are more people leaving a market? Every single day, people are coming into your market. People are leaving your market. The question is, in which direction is it trending?
And then within that, who's coming in? Are there companies locating, are there jobs coming in? Is there reason for people to be spending more time in your marketplace? Are there what we call drivers that are bringing folks and money into your marketplace? If so, that means the potential exists for rents to go up, for there to be good opportunities to buy investment property.
On the other hand, if it's not that kind of a market, and your market doesn't deliver those kinds of metrics, then you start looking at a larger area. It could be the next town over, the next city or state, right? You start to look at the areas geographically that you can get to.
I'm no longer limited by the geography to where I personally invest. But when I was starting, my thing was, anywhere I can get in a day would be fine. So when I started, I invested mostly 150 miles from my house, until I realized that a two hour drive by car was the same as a two hour flight, and there was a lot more real estate I could get to if I was willing to take a two hour flight, and again I'm thinking, "can I get there in a day and back? Can I fly in the morning, check out whatever I need to check out, fly back in a day."
Today, that's completely gone away, and it's pretty much anywhere on this planet and any of the adjacent planets. So, you start with what's close because that's what you know.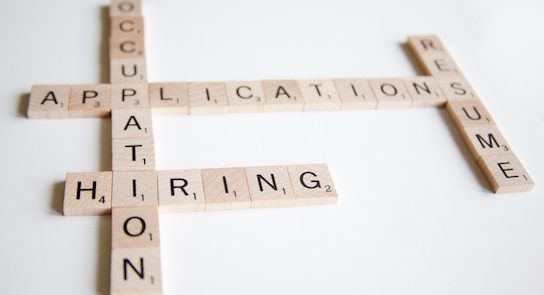 And the kinds of things you want to find out in the market are: What are the jobs like? The people who are paying rent – those people would be your tenants – where are their jobs? How much are they getting paid? How regularly are they employed? What's unemployment like? What industries are there, and how are they paid? There's a lot to find out about the people who are in your real estate market.
Russell Gray: You know I get the feeling he might be asking about a personal residence – you know, an apartment for life. This is going to be a place I'm going to buy, and a place that I want to live. And then the questions you're going to ask are completely different.
Because it may not be necessarily about all those other things, although you're going to be interested about the local economy, and sure you care about the value of the property. And it's obviously better if you buy a property and if you think somewhere down the road "I wouldn't want leave," it would be nice to be able to rent it back out. So all the questions – all those things you mentioned, Robert – are important.
But if it's your personal residence, then there's a whole other host of questions. Right? Is it where you want to live? Is it where your friends and family are located? Is it a part of the world that you enjoy being in? Is the floorplan, the neighborhood, and all of the things, and of course, the trend of the neighborhood right for you? So, lots of different things to think about, and the biggest thing is, you know, you said apartment for life. And I just wonder, are you talking about buying a property you're planning on owning for the rest of your life?
Robert Helms: I don't know if I would assume that just based on the disjointedness of this, because he specifically asks about the real estate market. So that terminology has me think investment. Apartment is also terminology that we think of as an investment, but not all over the world. You can buy apartments in many places. So, I think it's ok on either side. Russ brings up a great point. Depending on your use, that's going to dictate the questions that are important. And with different uses, there are different questions.
Russell Gray: And if you're married, "A happy wife, happy life." Just remember that.
Robert Helms: Do it her way.
Russell Gray: Do it her way.
When to Start Investing in Real Estate
Robert Helms: But congratulations, and hello from Lithuania. Our next question comes from Chris in Montreal, Quebec, Canada.
"Hey guys! I'm 30 years young. I want to start investing in revenue real estate."
Well, hot dog! That's awesome.
"I have over $100,000 in savings, and no debt. However, the market here in Canada seems to be very expensive, and has never had a price correction like the US did in 2008. The pricing of the average rental property in my city goes for 15 times yearly rental income, or around 3-5% ROI. Should I wait for the correction, or get started right away?"
Well that is great. So, before we get to what you should do (and again, we don't give advice but ideas, and we've got a lot of them), let's talk about this idea of the return.
He says, "In my city, the rent is 15 times yearly rental income," which we can assume from his note, that translates to a 3-5% ROI. There's some big assumptions there.
Russell Gray: Yeah, so 15 times is a little bit on the high side, even with today's low interest rates. So that's definitely a little bit frothy for income producing real estate.
The other thing is, just in the big picture with Canada, I mean right now, the big part of the Canadian economy is oil. And the Canadian economy is going to feel the impact. So I'd be paying a lot of attention; we talked about this quite a bit on the show and in the newsletter and in the blog, because oil's a big story all around the world, and it's especially a big story in a place like Canada.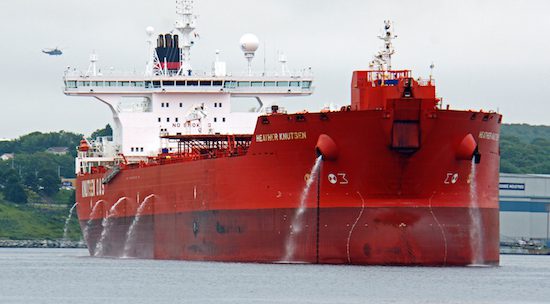 Robert Helms: Not so much in Montreal; Montreal's much more diverse. That's definitely a place that has a lot of different stories, and probably less driven by oil, but Canada as a currency, right? For sure.
Russell Gray: Well you've got that going on, so your currency potentially could be a little bit weaker. And real estate is kind of a lagging type of an indicator, you know. When the economy gets strong, then the real estate gets strong as people can afford. When the economy gets weak, real estate kind of hangs on for a while. People don't like to let go of what they think the value is.
You know, Robert's spent a lot of time selling real estate, and one of the hardest times to sell real estate, especially retail real estate – residential real estate, is when you go talk to the home owner and he goes, "Well, wait a minute, you know, you come back with my comparative analysis and do the market report, and you tell me my house is worth this, well, a year ago, it was worth this plus 20%."
Robert Helms: Right.
Russell Gray: "Well, that was a year ago, and we're in a different direction." And they don't want to let that go, and they resist. And so, there's some of that. So you have to really understand where you're at in the local economy. So, real estate timing is a difficult thing to do. It's really more does the individual deal make sense.
Even though a marketplace could be going for 15 times, you may find a unique opportunity. You may find an opportunity where something is being under-managed, where it has more income potential. Or maybe you can find a way to change the property, or the structure somehow, add a room, create a little extra storage space, add an amenity, and you can get more income than the current owner, and all of a sudden that 15 times drops down the more like 12. And then that starts to get more within spitting distance of numbers that make sense.
You may be able to find a neighborhood that's in kind of the path of progress, and moving up, and maybe you want to stretch a little bit because you believe in this particular location.
Sometimes you can find a particular seller that is able to sweeten the deal a little bit. Maybe he needs to get his price for whatever reason, but he might be able to throw something else into the deal that would make sense. It could be personal property. It could be some other set of terms that would work for you.
So, the idea is that you know if you wait for a correction that never comes, then you miss out. A lot of people have criticized some of the perma-bears. You know, Peter Schiff gets this all the time, "Hey, gold's going to 5,000. Gold's going to 5,000."  Well, meanwhile it went from 1,700 to you know, 1,100 or below.
Robert Helms: Well, he's not wrong yet.
Russell Gray: He's not wrong yet, but for the people who were bought in and then took the hit, well… but what if he would have been right? What if it went from 1,700 to 5,000? Everybody says, "Well I'm waiting til it goes back down to 12." The point is, you don't really know.
Robert Helms: No, I mean, you can't try to play a correction. I would say this – the best time to invest in real estate was 20 years ago, and the second best time is today. Don't wait.
Not only that, there's other places in Canada and in the world where it's not 15 times. Live where you want to live. Invest where the numbers make sense. When I see a market that is 15 times yearly rental income, I think that's a great, great opportunity to develop property.
There's much better returns when I get involved. And I know you're thinking, "I only have 100 grand; I'm trying to buy my first property. How am I going to develop?" You don't have to do the work. You can find a developer who needs what all developers need – capital – and figure out how to partner. There's a lot of hot markets around the world right now where folks are making good money by producing the kinds of inventory that are getting these kinds of returns.
Russell Gray: The one thing, Chris, that I like about the question, is at least you're thinking about whether or not it's a good time. And so, the one thing that I would say, is just be very careful about you know, I agree with Robert – don't wait, but don't chase. Don't chase the market. Don't try to make a deal be something that it's not.
In a market that's a little hotter, you're going to have to do more work to try to find a deal that makes sense. Just don't try to squeeze a mediocre deal in just because you want to get started now.
Just work harder, look at more deals, crunch more numbers, look for out of the box ways to make a deal make sense when maybe on the surface it does. See something that somebody else doesn't see, and then that's probably where you're going to end up finding a deal that's going to make sense, no matter what the market. There are always deals in every market, but sometimes they're easy to find, and sometimes you've really got to work to find them. 
How to Structure a Deal With a Private Lender
Robert Helms: It's "Ask the Guys" – the first three questions from three different countries. This question comes from Dan in Reno, Nevada.
He says, "I'm messaging you today in hopes that I may get some advice on how to approach a private lender (my parents) in regards to financing my first turn-key real estate investment. I only need a down payment from them, as I should be able to finance the rest myself from a mortgage lender. Question – though I can pay my parents back in interest, I would like to know the best strategy for paying them back.
For example, option one, should I pay them back the monthly cash flow for an estimated 5-6 years until they're paid, which will leave me with the refinance money to invest in another property. Or, option two, pocket the cash flow myself, and pay them back in whole with the cash out re-fi.
My priority is to start accumulating rental properties, so losing the cash flow in the first property to get started is not a big deal, if it means that I can use the cash out re-fi for my next property. I don't know if my debt to income ratio will be adequate, though, after re-financing the first property. Thanks for your time. I will try to make the message a little shorter, next time. Love the show, and all of the great content."
Alright, Dan. Well, there is no one way to skin a cat. There's lots of different ways. And although we don't have advice for you, we definitely have some ideas.
Russell Gray: Well I think this is deal making 101. What's optimal for you, is going to maybe be a mathematical decision, but what's optimal for the other person may not be what's optimal for you. And so, if you're going to make a deal, the first thing you have to do is determine optimal is what both parties are willing to do.
And so, you have to have a conversation with your folks. It's like, "Hey guys, what are the options here? And I don't know exactly how we're going to put the deal together, but I want to get all of the pieces of the puzzle on the table. So let's just hypothetically say, if you had to wait 5 years to get your money back, and we did it as a sale, or a cash out re-fi, how would you feel about that? What kind of return on investment would you want to see? If I were to pay you a monthly payment, is that something you would be interested in? Or you know would that create an income tax problem for you?"
Here's another thing: you have more to work with than just the cash flow or the equity. You also have the tax breaks on the property depending on how you structure the deal. Sometimes an investment partner is going to be just as interested in getting a tax break, and if you factor in the value of that break into their scheme, it actually sweetens the return on investment without any money coming out of your pocket. So, that's where you have to understand a little bit about what their criteria is, and then involve the appropriate professional who can help you understand it.
You also talked a little bit about debt to income ratios, which is great understanding. You just need to make sure that you're working with your mortgage professional, not just today, but projecting forward in these different scenarios, because giving up that, if you promise to give someone a cash out re-fi and it puts you in a DTI where you can't do that second or third property in your plan, maybe that's something you think you'd be willing to do today, and then you realize, "Well, gosh, if I do that today, then in two years I'm going to be out of position."
Robert Helms: Well, that's a great point anyway. Anytime you look at investor financing, when you're trying to finance a property that you're going to hold as a rental property short term or long term, you always want to begin with the end in mind.
Lenders: I love lenders, they're very necessary, but they look at the deal on their desk today, and they try to close it by the end of the month. They're driven that way. They don't necessarily look at you being the first of seven or eight or nine or ten or one hundred transactions. You need to start with that. "Listen, I'm going to buy a house every year. How do we structure my first loan in such a way that I get that win?"
For instance, a lot of lenders aren't going to want to see a second or third party second on the property, which is what this would be, alone from your parents, but because it's your parents, it's maybe not documented that way. I'm not suggesting doing anything that's not legal, I'm just saying, parents have more flexibility.
You start with a conversation, which is, "Mom, Dad, thanks for the help. What's best for you?" Maybe it does make sense for you to give them 100% of the income until they're just off and paid, and now you've got the property. That might make sense.
But think about the way most people put money to work who are lenders. They put out money, they expect a monthly return that is somewhere in the 4-10% range, depending on the kind of lenders they are. Maybe that works for them. So for sure, no matter who the partner is, what does the partner want to see, what do you want to see, and how do you come to common ground that works for everybody?
Russell Gray: Yeah, and part of it is the source of funds, you know, wherever your parents are coming up with the money, because whatever you're going to offer them in their mind is compare to what? What else might they do?
Now because you're their child, of course, they have a vested interest one would think in seeing you succeed, and maybe that's good enough. Maybe they'd say, "Hey, you know what? I could make a higher rate of return on XYZ investment, but part of the return is seeing my son, Dan, get into his real estate investing career, and I want to be a part of that."
And so, again, it goes back to what I said at the top of my comments on this question, Dan. It's about really understanding the person on the other side of the table, and everything that they have to work with, everything that they are looking to get out of the deal. Then, you taking what you have to work with, and everything that you want to get out of the deal. And then looking what the deal will actually make available to both of you. Then figure out how to carve out each piece, so that everybody gets what they want out of it, and everybody can walk away.
And some of that's going to be math. Some of that is going to be negotiation and understanding. Some of that is going to require technical expertise maybe from a tax adviser or a mortgage broker, but it's actually one of the most fun components of being a real estate investor, being able to sit down and create these kinds of deals because this is creative real estate.
You may not even need to go to a conventional mortgage lender. You may decide not to do that. Maybe your parents or somebody else has better lendability, or perhaps they have other resources. "Well gosh, if you're going to pay the mortgage company 4 %, I would love to get 4% or 5%, secured by a piece of real estate. So why don't I make that a private loan, and now, you don't have to worry about the down payment. I'll give you the whole thing at 5%."
Robert Helms: Now, you bring up another great point, Dan, which is perhaps a nuance, but I think it's worth talking about. And that is this idea that you recognize you don't necessarily need the monthly payment. You don't need that red income, because you've got the ability to pay for the loan.
Too many real estate investors don't think about that. All they focus on is "I need to get positive cash flow," and they create a scenario where they go out and get a house, they save up a down payment, and they qualify for a loan, and they create $200 a month positive cash flow, and now what? $200 a month is nice, but it's not going to turn you into a wealthy real estate mogul. Two hundred dollars a month if you're accumulating that for every house or three hundred, pick a number, it takes a lot of houses to get to a meaningful number.
So the fact that it's not all about the monthly positive cash flow today by you giving that in this case to the lender or your parents instead is a tool you have.
And I think most people should be more creative of what all the tools are. Russ mentioned tax benefits. Again, consult your tax professional, but there may be some ways to make it work out in their benefit and give them that much more reason to want to invest with you. So, great question.
And if you've got a great question for the Real Estate Guys, or even a mediocre question, send it to us. Go to our website at realestateguysradio.com and click "Ask the Guys."
How to Invest in an Expensive Market
This question comes from Diana in Miami, Florida. Alright. She's asking about a loan in California.
"Hi again, I've written you guys before and you answered my question on the podcast. Thank you. So, I'm reaching out to you again."
You know, rarely do we let a second one slip through, but this time we will.
"My friend lives in Arcadia, California, and has a $240,000 combined income with her husband, great credit – but, saving 20% for their down payment has proven tough. Property there is generally more than $600,000, so FHA doesn't apply. Could you guys offer any suggestions as to any of their options that may be available to her?"
Well, we sure can. When you go into an expensive market, whether it's New York, or California, or even parts of Miami, then you're always up against saving the down payment.
What's crazy is you go to Memphis, Tennessee, and the people there also have a hard time saving the down payment, even though it might only be $10,000. So, someone making a quarter of a million dollars has a hard time putting away 20% – half of that for a down payment.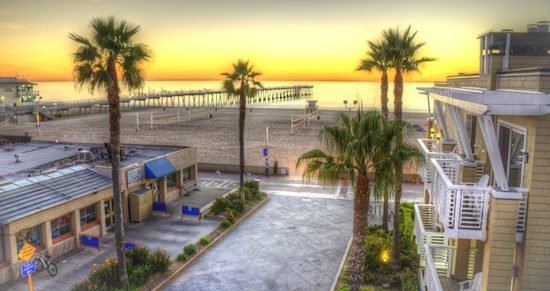 Well, sure, how many people could put away half of everything they make for a down payment? Only the most disciplined. So, what's a person to do?
Well, in California, there's a lot. In fact, there are particular loans, and you want to have your friend probably talk to a local lender, or perhaps you're in that business because you seem to know a lot about it – about what local loans may be available.
California's one of the states that has some good first time buyers' programs. So, we don't know about the situation here, if they're a first time buyer, but if they are – that's a potential opportunity. And there's other things to consider.
Russell Gray: Well, yeah, I mean the big strength here is a good credit score and $20,000 a month of documentable income. So, that's highly leverageable.
So, assuming the ratios are fine, it may be possible to actually borrow the down payment from a private lender, not secured by the real estate (maybe secured by something else on the balance sheet if there is something else, or maybe just a private, unsecured loan based on the strength of their credit profile, and their income.
And then you get those funds, it's a private loan, you stick it in the account, you let it season for however long your mortgage professional tells you it needs to be there, you know. It still needs to show up on your balance sheet as a loan, but it isn't showing up on the properties as an encumbrance, and so if the lender would not allow a second loan – and a lot of lenders will, so that's not even an issue.
Robert Helms: Well, the issue is getting the money up front and then having it attached to the piece of property later – that takes a particular person to be willing to do that.
Russell Gray: Yeah, but again, that's quite a bit of income even by California's standards, and so I would think that you would be able to offer somebody a relatively attractive return, especially if you give them a term that's reasonable. Meaning you're not asking them for the money for 30 years; maybe you're only asking for it for 3 years, or 5 years. And that way you're in the property, and you're counting on the property going up, maybe it's a property that you have the opportunity to do what we call force equity; it's a fixer upper, or somehow you can add something or do something to it to make sure that the value goes up even if the market doesn't go up as fast as you'd like it to.
Robert Helms: The challenge with that is that a lot of fixer upper properties are going to have even less LTV because lenders aren't going to want to be as exposed. So if we're assuming a 20% down scenario, the collateral might not be well enough.
What about an 80, 10, and 10? What if you found a seller who is willing to not carry the entire thing, cause that doesn't happen very often, but would carry 10%. You know, someone who bought this house that's $300,000 and today it's worth $600,000, they're going sell and have whatever gain or whatever that looks like.
We don't know if that's an investment property to them, they're residents, or whatever. But could they take 10%? See, if your friend only had to come up with half as much, would that be do-able?
Russell Gray: Yeah, so I mean, owner's equity is always something that you should inquire about, and the way you do it is you ask, "Well, what are you going to do with the proceeds? Because maybe I can make you an offer that would be just as good or better backed up by a property that you already know and like. And maybe you'd be comfortable with that."
Because if someone's going to go stick the money in a CD and earn you know one quarter of one percent, or one percent, or two percent, and you're offering them three, or four, or five, I mean that's like triple the return! And that could be very attractive to somebody.
The other thing is, if you're buying an owner occupied property, you know, maybe they're going to say, "Hey, it's tax free money to me." But if it's an income property, and they're going to realize a capital gain, or if it is over the threshold, and they've got more than half a million dollars of appreciation in it, for a couple, they're going to be looking at paying a capital gains tax on that.
Especially in California, maybe they don't want to realize that just now. Maybe they want to wait a little bit. Maybe you can work out a deal with them. Again, this is where you have to have a decent working knowledge of the tax ramifications of decisions not just for yourself, but for the party on the other side, as we were sharing earlier. So it would be something to look into. Owner's equity is always something that you want to ask about.
Robert Helms: I think a lease option would be possible – find a property that they can rent for a year that becomes the potential to be the property that they can purchase. That gives them time at a $240,000 income to put that money away, cause that's a good income. And I'm sure they're able to save some, but if they can't save up 20%, give it a little more runway and a little more time, maybe they could. Maybe a 2 year lease option would make sense.
Russell Gray: Yeah, sometimes the seller, especially a seller who is either maybe asking a little bit higher price than the market wants to give in an area that maybe isn't selling as fast as you know some areas are, would be willing to do that, because they can get more cash flow today. And even though, let's say for example, you rent the property (and I'm just going to toss out numbers), let's say it's a $3,000 a month property at market, but you pay $4,000. But they're giving you $1,000 a month credit towards the down payment.
That's really equity build up to you, and that is receipt of equity to them. Of course, if you don't close, they get to keep that money, but in the meanwhile, they get the cash flow. And based on your strong income, or your friend's strong income, maybe that's something they could swing.
Meanwhile, that gives you the opportunity to continue to work on the down payment, so down the road, when you get ready to do the loan to take out the seller completely, you've already got some down payment credited in the transaction from the $1,000, plus whatever else you're able to save up outside of that.
Robert Helms: You know, we look at conforming loan limits today. They vary based on the areas of the country. Some are higher, some are lower. In a high area like this, you're going to be right up at the top. I don't make it a habit of staying right up to date on these things, but last I knew, about $417,000 was the conforming limit.
So if that were true, you're not that much more than a 20% here, and maybe it makes sense to figure out some in between.
I'd come back to a local lender. Local banks have different lending parameters than the big guys do, and certainly the FHA does.
So, look around. You know, kiss some frogs, and get out in the market and see what's available. But just think creatively, which I think we've demonstrated in the last 8 minutes, but there's a lot more I'm sure. So come out to an event, and let's continue this conversation over a beer.
How to Structure to Protect Your Assets
It's our favorite guest! It's you! "Ask the Guys" – your questions, our answers. This one comes from Arnold in Bur Ridge, Illinois, and he says,
"What's the best structure to use to protect my assets? All my properties are currently in separate in LLC's. Should I put these LLC's into a trust? Should it be a domestic trust or international trust, revocable or irrevocable? What should I do?"
Alright, well great question, Arnold. And as you probably heard today, we don't give advice. And "best" is such an interesting thing. "Best – what is the best structure?" and we've covered this before, the best structure is the one that works the best for you. We don't know enough about your personal situation, but we can certainly talk around these various issues you bring out.
Rusel Gray: So without getting too far into the weeds, a basic structure is, you're there at the top of the food chain, and off to the side you would have a living trust that kind of catches all of your personal property and avoids probate, and any good estate planning attorney can help you understand the benefits of a living trust.
You brought up the topic of an asset protection trust, which can be both domestic or foreign, and so depending on how private you want to be, depending on how inter-jurisdictional, or international you want to be, you might consider using a combination of domestic and foreign entities. And again, a good international attorney can help you with that.
Robert Helms: Well and certainly worth some time getting educated about that – you know, part of that is, it's a whole order of magnitude more complex when you add an international structure in. But there's a lot of great reasons to do it. So, you really have to begin with the end in mind.
If you plan to live all of your days in Illinois, and never leave the United States of America, never own anything or create any income outside of the US, probably not worth a lot of time and toil figuring out international structures.
If on the other hand, you like to travel, you might consider owning property in other places, you know, it's a big old world out there with a lot of opportunity, then now you have the wonderful benefit of the fact that not every country's laws are the same, not every asset protection structure is the same.
There's a lot you can do, a lot when it comes to not only asset protection, but taxation and privacy. So it's certainly worth getting educated about.
Russell Gray: Yeah, I mean there's so many different ways. It's just a complex question. You know, Robert, you brought it up great, it's like, well, best, what is best? Well, I mean, you can really set the thing up bullet proof, and it can cost you a fortune. But you're bullet proof, you're private, you've got everything all set up.
Robert Helms: Well, let's use an example. A lot of attorneys will say, put every property in a separate LLC, like you've already done here, Arnold, and well, I can see why attorneys would say that. They're in the business of creating LLC's, and that is the most bullet proof.
But you know what? Often, if I have 3 or 4 single family homes in the same neighborhood, I might put them all in one LLC, because I don't perceive that there's a huge liability hanging out, unless it's a really low risk neighborhood. And they're all about the same kind of asset, and they're all in the same neighborhood. I'm comfortable with the risk. I'm just talking personally.
So, why am I putting them in a LLC? To protect assets. What else could I use? Insurance protects assets. So, there's different ways to come out of it.
You might say, "I want every property in its own LLC, and I want that LLC owned by an offshore trust." Ok, you could do that. I might say, "I'm going to put 4 properties in the same LLC. It's going to firewall between the rest of my life, but not within each other, because I'm willing to take that risk."
So part of it is getting out who you are, as an investor, and how much risk you are willing to take, and how much you are willing to pay to avoid that risk.
Russell Gray: Yeah, so, it's a combination of asset protection structures, entities like LLC's, and then jurisdictions, and then privacy, and then insurance policies. There's a whole combination of how you put those together.
For example, if you have 5 properties all in 1 LLC, and there is 100% financing, no equity – there's really not that much to go after, except the income streams on the individual properties.
And depending on if you use things the way you do the ownership structures, all anybody may end up with is the charging order, which means they realize the tax, but they don't end up getting any of the income. And so, that's a whole different structure. It's kind of like this little poison pill that your attorneys can stick inside your deal.
So, it's difficult to answer the question in great detail when someone asks a question like "best," but I think big picture is, the idea that you have living trusts and asset protection trusts, Then underneath that you have holding companies that don't do any business with any third party people. Because when you do business with third party people, that's when you create a liability port, or a door, a way they can get to you.
And then you have operating companies, and management companies, and the operating companies would be these individual LLC's, and you might have one management company with a directors and officers, or as an errors and omissions insurance policy that is operating all of these different LLC's, each one holding an individual property, and each one of those properties would have a commercial, general liability policy, which would cover you against slip and falls, and some of those types of things.
It would trigger a defense. And if somebody went after the holding companies, or the managers, meaning you, then that's where the directors and officers insurance, or your errors and omissions insurance would kick in.
So you have insurance that are funding your defense, you have insurance policies that can pay out a settlement, and on top of that, you can use a technique called equity stripping, and that's where you might have a separate holding company somewhere else put a lien on your property for the full amount of the equity.
So when someone does an asset search on the property, they go, "Oh, well this property doesn't have any equity in it. There's a first lender, and there's a second lender, which means that I would be third in line at best, and there's nothing to go after."
You know, someone who takes the time to sue you, and gets you all the way through, that they win, and then they do what's called an order of examination to have you reveal where everything's at – they're going to find all that stuff. But the person who isn't going to find it easily is just the opportunistic attorney who's just running around looking for properties with bunches of equity that they can go after easily.
You just don't want to be having your assets hanging out there uncovered, you know, where people can take a shot at them. So, if you use privacy, if you use insurance, you use asset protection, and you use multi-jurisdictions, you make it very, very difficult for the opportunistic, lazy, predatory people to come after you.
The only people who are going to get you are going to be the government if they're coming after you for taxes, or somebody who really has a solid, legit claim, that they're going to push all the way through the whole structure, and then have you come reveal where everything is.
Robert Helms: And two of the parties really to be involved in helping you make this decision, obviously, your tax attorney, and that may be a separate attorney than the person who sets up your entities, but then also your estate planner – whoever's going to help you with that, because that has a lot to do with those, too.
How to Find Real Estate Investors
Good question, Arnold! If you have a question for the Real Estate Guys, go to our website at realestateguysradio.com and click "Ask the Guys." This question comes from Dave in Mountain Home, Idaho.
"Hey guys, I'd like to find out the best way to find equity partners for our manufactured home community investments. We have two projects in Montana, and one in Colorado. All three are C-quality projects that need better management and a few homes brought in to fill up the vacancies. The initial cash flows are approximately 10%, and will go up to about 18% in 3-5 years. Any ideas in today's world?"
Thank you, Dave. Well, Dave, yeah. Here's the deal. There's lots of money out there, and this is the kind of opportunity people are interested in. Right? A kind of value add opportunity.
Certainly mobile homes and manufactured housing have good returns as an asset class. So, pretty easy to find money for those deals. In fact, we have a couple of students that do exactly this. Mobile home parks in little cities all around the United States, and they're offering, you know, 18% returns, 16% returns, 21% return.
So yeah, you can go out and find money for that. Where? Probably not institutions.
Russell Gray: Yeah, exactly. It's really interesting, cause there's that best again. What is the best way? The best is whatever works best for you. But at the end of the day, it's going to come down to building your brand and building your network, something we talk about all the time at the syndication seminar.
It is getting to a place of professional positioning, where people believe that you're credible, that you know what you're doing, that you do quality projects, that you're a reputable business person, someone that they can invest with.
So you start by building that up. You show people who are credible, like CPA's and attorneys, and people that have networks of high net worth people. And you begin either retaining them to help you with your own practice, because now there just is a nature of networking. Business people refer other business people to business people. So the more people you have on your team, the more likely they're going to bring people to the party. And so, you begin to do that.
The other thing is, you learn how to tell your story. You get good at telling your story. You may go to join investment clubs, or go other places where there are investors, and you begin to tell your story. And you start getting really, really good at it, so you can explain to people why what you're doing makes sense, why it's compelling, why it's interesting.
And so now you've got some good endorsements, you've got some good professional communication skills. Now you want to think about the people that you want to be partners with.
Because, if you're looking for private investors, these people are going to be your partners. They might not be voting partners, they may be limited partners (and hopefully they will be), but nonetheless they will be people that you have a degree of accountability to, you're going to have to  interact with, and so you have to decide what kind of people that you want to do business with.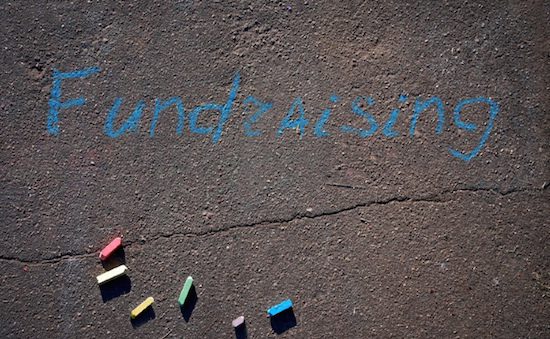 Now, once you've figured out who those people are, where are they? Where do they congregate? They do. Their eyeballs congregate somewhere, somewhere they socially congregate – could be a rotary club, it could be a networking event.
And here's the great news: It used to be, until a couple of years ago, that you were not even able to advertise. But today you can. We've been talking about this for quite a while.
In fact, we have a report on this in our special reports section. I believe you can get it if you send an email to monopoly@realestateguysradio.com, because the new law that has come out basically allows you to go out and advertise these types of opportunities to accredited investors.
And then recently we did a show with attorney Mauricio Rauld about how even non-accredited investors it's beginning to open up.
So the ability for someone who has a credible deal to go out and find investors with whom you did not have a prior relationship from a legal perspective, is opening up.
But that doesn't mean you still don't have to work on your brand, and your reputation, and your ability to communicate your offer. And of course, that means you've got to have an offer that's compelling.
And so, if you take the time to go meet with a few people, and instead of trying to pitch them the deal, you ask for their feedback – say, "Hey, here's what I do, here's how it works, here's how I'm thinking about putting it together. What do you think? What kind of questions do you have? What kind of returns do you think people out there would be interested in?"
Some of the people whose opinions you ask for are actually going to want to invest. You're not really trying to sell them, you're trying to get their opinion, and if that's all you get out of it, you've won. But you may end up getting a lot more than that.
Robert Helms: If this is more than just three properties, if you're thinking about doing more of this, Dave, I think I would strongly recommend you come out to the Secrets of Success full Syndication. It's two full days and a big workbook, and a lot of great faculty.
Not only that, the people that come to the syndication event are top notch. It's amazing. We are humbled every time at the great people we meet that are already doing deals and many that have a lot of property in their own account and are looking to get to the next level by raising capital.
You'll meet great people, you'll get all kinds of great advice, and who knows, maybe you'll find another few folks in this same space that can give you some ideas. I know of a couple of guys who will be at the syndication seminar who do exactly what you're doing, and they've raised money to do it. So that would be a great place to go meet folks like that. But, good good stuff. Those deals are absolutely do-able.
San Diego and Southern California Water Concerns
Time for one more question today. This comes from Laura in San Diego. She says,
"You and your podcast are awesome, and I listen to every show religiously!"
Well, thanks a lot, Laura!
"I would like to get your opinion on the drought situation in San Diego, California, and how it may change San Diego in general, and real estate market specifically. You know, prices for both rent and sales, in the short and long term. What are the best strategies" – there's best again – "for real estate investors to hold real estate properties long term if it was planned originally, or sell everything and run away from San Diego before it runs out of water and becomes a desert? Thank you."
Well, Laura, in case everyone is not up to speed on this, San Diego is one of many cities that faces a little bit of a drought issue in the fact that they are running out of water. Now having said that, do we think, as the Real Estate Guys, it is going to turn into a desolate desert, and no one will ever want to go there again? Not very likely.
Here's the reality. If the business people and stake holders in San Diego have to ship water in in one pint bottles, they will get this problem solved. We've seen this happen again and again. We've seen this happen in multiple markets.
I remember more than 10 years ago when Las Vegas, Nevada, had the same exact issue, and they were running out of water, and developers weren't even getting permits because there weren't going to be water rights. Guess what? Today there is plenty of water in Las Vegas. It's thriving. It's all good.
I'm not trying to make light of the issue. I'm trying to say, don't be alarmed about it, and don't say I've got to cut and run and get rid of everything before it becomes a desert. Now just looking at where the market is price wise, who knows? Maybe you'll look like a hero two years from now if you sell everything you own in San Diego today. Don't know.
Russell Gray: I think the big picture is there's a lot of things to worry about, and I probably worry about as much as anybody there is. I mean, I listen to everybody, I try to take everything seriously, and then you just have to ask yourself, "what's most likely?"
And it always comes down to this notion that when you have a major economic population center, and you have a key piece of important infrastructure, and it's hard to imagine anything much higher on the food chain than water, as far as being an important piece of infrastructure, there is enormous resource in political will to fix the problem.
Water exists somewhere. I mean, think about it right now. We have gone back and forth through this keystone pipeline, right? The idea that there's tons and tons of oil way up north. And all we have to do is get that pipeline built over how many thousands of miles to bring that oil from where it is to where it's needed.
There's water in this world. It may not be in southern California, but there's a big enough population base and economic base that they will build a pipeline – probably not one pint bottles, right? They're going to build a big pipeline to get it where it needs to be. Not to mention, San Diego's right on the ocean.
Robert Helms: Hello!
Russell Gray: There are people that have manufactured desalination plants. There are entire populations – islands, you know – where you get fresh water, and it comes straight from the sea water.
Robert Helms: The entire island of Grand Cayman is desal, and it's desal by a publicly traded company. And the water is of high quality. It's wonderful, and it's easy to do.
Plus, they have so much beer produced in San Diego, they go through a lot of water there. I can't imagine that they're not going to want to brew more of their great hopped ales, with more water. So, you know, you've just got to look at whatever the risk you think is. I think San Diego's a great marketplace for a lot of reasons. I also think it's high up there, right? The prices are high, so.
Russell Gray: Well, I think the thing is, whatever thing you're concerned about, what you need to do is figure out the people who are qualified to have an opinion on the matter.
In this case, it could be people in the water community, it could be people, you know, involved in civil engineering and planning – I mean, I don't exactly know who, but you study the issue for a little while, you're going to figure it out pretty quickly, and once you figure out who's qualified to have an opinion, then try to understand what agenda they might have in swinging their opinioni one way or the other, and listen to a lot of different people, and then sit down and think about what really makes sense to you.
If you really believe in your heart of hearts that it's on its way to become a desert waste land, then absolutely, the best strategy for you, is to sell everything and get out of dodge. If like us, you think, you know, that's probably not a very likely scenario, then pay attention to it, but then turn your attention to other things that are more likely to help you make good investing decisions going forward.
Robert Helms: We have some great investor friends who own more than a dozen properties in San Diego, and are looking to acquire more, and they'll be with us on the 14th annual Investor's Summit at Sea. You can pick their brain. They're going to do a round table discussion about their properties in San Diego, and I promise, they're up to speed on this issue.
So come on out to the Investor's Summit at Sea. There's still a couple of cabins left. Join us, join sales legend Tom Hopkins, join best selling financial author in history Robert Kiyosaki all live, all in person at the Investor's Summit at Sea, and get all the details on our website at realestateguysradio.com.
Big thanks to all the folks who submitted questions, whether we got to them today or not. If you have a question for the Real Estate Guys, get to that website, realestateguysradio.com, click "Ask the Guys," and maybe next edition of "Ask the Guys," we'll answer your question.
Until next time, go out and make some equity happen.
---
Listen on YouTube
Want More?
The Real Estate Guys™ radio show and podcast provides real estate investing news, education, training and resources that help real estate investors succeed.
Lots of great real estate investing questions from our loyal listeners in this edition of Ask The Guys, including should I invest or pay off debt. 
Should I invest or pay off debt? How do I get started in investing? Should I sell my property to my tenant? Our producers said we had a lot of really good questions for this edition of Ask The Guys, so they wanted to bring in the BIG brains.
Sadly, they weren't available, so we're on our own for this show.
In the baffled box fielding your brilliant questions:
Your home-run host, Robert Helms
His choked up co-host, Russell Gray
Here are some of the questions our listeners pitched to us….
Is it better to invest or pay off debt?
Should I sell my property to my tenant?
What's the best way to transfer real estate from parents to children?
Where can I find financing with foreclosure on my record?
And more …
---
Listen
Subscribe
Broadcasting since 1997 with over 300 episodes on iTunes!
Review
Like the show? Help us reach new listeners by leaving us a quick review on iTunes. It takes just a minute of your time, and it would really help us out. Thank you so much!! (Don't know how? Follow these instructions.)
---
Should I wait until I'm debt free to start investing in real estate?  My wife is concerned about carrying too much debt.
Short answer:  The longer you wait to start investing, the longer until you profit from your investments.  So generally speaking, if you are wondering if it is better to invest or pay off debt, getting started sooner is better.
Obviously, there's no one-size-fits-all answer.  Especially when wives are involved. 😉
But from a financial standpoint, debt that pays you to borrow is not bad.  In fact, we'd call it "good"…as in "good debt". When looking at if it is better to invest or pay off debt, "good debt" is critical to consider.
Income producing real estate is one of the great vehicles for accumulating lots of "good debt".  The key is to make sure of two things:
First, be sure the net cash coming in is enough to cover the debt payment going out.
Sounds easy.  But it's also easy to forget about contingent and non-monthly expenses…the unpleasant surprises can make your easy life…not so easy.
So when you do your cash flow analysis, be sure you account for EVERYTHING.
Second, be sure you have adequate cash reserves.
Sometimes big expenses come up before you have time to build up reserves from cash flow.  Don't count on credit lines because those can be shut off in an economic crisis.  And you never know when one of those pesky financial crises will show up.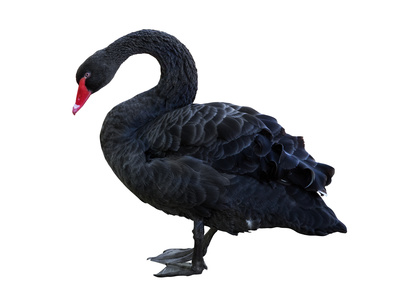 So…if you're able to borrow money (good debt) to acquire POSITIVE cash flow, you can use the positive cash flow from the good debt to pay down the debt (bad debt) which does NOT pay you. In this scenario, the answer is clear on if you should invest or pay off debt.
Of course, if YOU understand all that and your spouse doesn't, you could be 100% right on paper…and dead wrong in the relationship.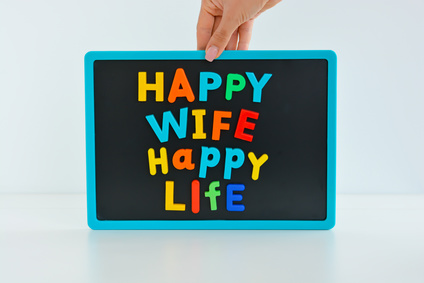 You have to decide what's most important.  Just remember:  Happy Wife = Happy Life.  Just sayin'….
If your wife is concerned about your financial affairs, that's a GREAT thing.  Consider it an opportunity to invest time studying together by attending seminars, reading books, meeting with advisors…even listening to amazing real estate investing broadcasts.
And until you find an amazing real estate investing broadcast, you can listen to The Real Estate Guys!
My tenant wants to buy my property.  Should I sell it?
Another great question!
Of course, whenever someone asks what they "should" do, we have to answer, "It depends".
Ultimately, you have to do what YOU think is best…for YOU.  And YOU figure that out by getting ideas and information…and then considering your options.
So here are some things to think about…
You have the property now.  If you didn't, would you buy it right now compared to whatever else is available for you to do with your time, equity and credit?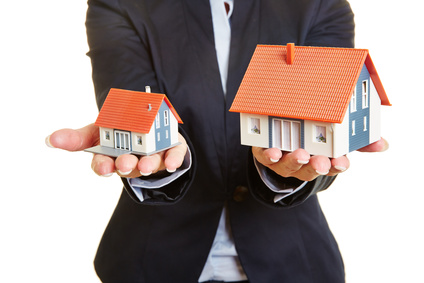 If not, then you probably want to strongly consider selling it.  Of course, you have to think about timing and tax considerations.
If you'd like to keep the property for now but would like to sell it later, it's likely you can make a deal with your tenant for a future purchase.
Maybe you want to time the realization of capital gain or need time to prepare for a 1031 tax deferred exchange.  Maybe the tenant needs some time to get their credit and cash lined up.
In any case, in most jurisdictions you modify your lease and provide your tenant with a future option to purchase.
You could also go with a protracted escrow, just be sure to consult with your tax advisor about when the tax law says you've actually "realized" the gain.
In the case of a lease option, your tenant might pay you an upfront fee and/or additional monthly payments as "option consideration".  You might get a bigger number if you're willing to credit some of it toward the purchase price.
There aren't any set rules or formulas…which is the fun and creative part of real estate.  Just decide what YOU want and are willing to do, and what the tenant wants and is willing to do.  Then work out a deal that makes you both happy.
What's the best way to transfer real estate from parents to children?
"Best" like "should" is always a dangerous question to answer.  After all, what's best for someone is probably what they should do.  But who knows best what's "best"?
You do…once you know what your options are.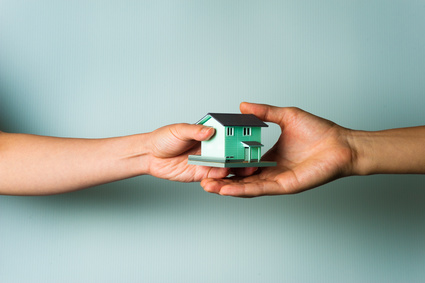 So when it comes to transferring real estate from parents to children, you need to think about what YOU are trying to accomplish.
Sometimes, it's about tax mitigation.  Sometimes you want to maintain control…even after you're no longer here.
Once you figure out what YOU want, then you'll want to consult with professional advisors who can help with the HOW to do it.
Typically, you'll want an estate planning attorney and a tax advisor.
The tools you have to work with include entities (trusts, LLCs, etc.), contracts (options, purchase and sale agreements), and state specific laws (forms of title).
Entities are useful for eliminating probate, managing estate taxes, and maintaining control about how the property and its income are used.
The key is to focus on what you're trying to accomplish.  Ask a lot of "what if?" questions until you've through a variety of potential outcomes.  Decide what you want to have happen in each scenario.  Write it all down.
Then go meet with your advisors and ask for ideas and strategies to create the outcomes you're after.  Many times, experienced advisors will have seen how other clients have structured themselves to accomplish similar objectives.  So you may get some ideas you hadn't even thought of.
After a reviewing all the ideas, options and expenses, we're guessing it will be clear to see what's "best" for you.
Where to find financing with a foreclosure on your record?
The lending landscape is littered with the walking wounded – folks who barely survived the Great Recession and whose credit reports are scarred with foreclosures, liens and other "derogatory" entries.
That's the bad news.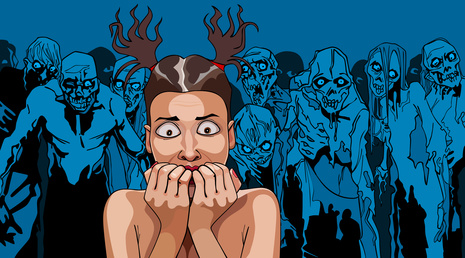 The good news is that more lending is opening up for these walking wounded.  The key is to get someone on your team who is knowledgeable about the ever-changing array of conventional and unconventional financing options.
Because there's a big population of folks with foreclosures on their records, there are specialty lenders who focus on serving their unique needs.
So job #1 is to find a competent mortgage broker experienced with working with investors.  Investigate non-government funding such as private lenders, community banks…even friends and family.
If you have consistent documented income, savings and a reasonable explanation for what happened, there are lenders out there who are willing to take a chance on you…if the collateral is good and the interest rate is right.
Even if you can't find ideal financing today, you may still want to buy a good property as long as you have a reasonable plan for fixing the financing later.
Remember, you buy the property once, but you can change the financing later.
So if you meet with your mortgage consultant and they tell you you're not lendable YET…then find out what YOU can do (in your control) to get there.  If the list and timeline seems reasonable, you may decide to accept less than perfect financing TEMPORARILY…with plan to replace it later when you qualify.
How to access home equity to invest?
At the risk of being redundant…again…one more time…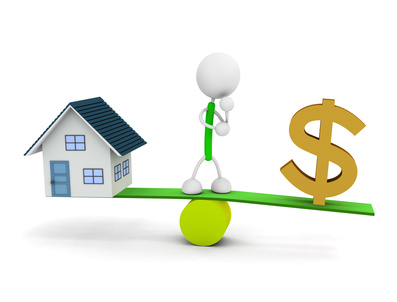 Get a mortgage pro on your team.  They can tell you what loans are available that YOU will qualify for.  And if the answer is "none", don't be dismayed.  You may find a private party lender who'd be willing to make the loan.
This of course assumes you wish to keep your home and just want to use the equity.  Otherwise, selling is the other obvious way to free up idle equity for investment.
Pre-2008, pulling equity out of Property A to investing in Property B (and C, and D, etc…) was popular because properties had equity and loans were readily available to extract the equity.
After the crash, those loans all went away.  So sad.
But they're BAAAACK.  Yay.
However, there were some valuable lessons learned by those of us who went through the equity apocalypse…
First, when it comes to your HOME…be conservative.  Make sure, you feel comfortable making the new payment in case any or all of the investments you make with your home equity…flop.
As long as you can make your payment, you're not homeless.  But if you can't sell the house to pay off the mortgage, you might be trapped for awhile.
Be careful not to borrow short and invest long.
If you access equity in your home, be sure you understand the terms of the loan.  At today's rates, we're fans of long term, fixed rate loans.
Fixed rate long term loans give you stability of interest expense and payment.  And you don't have too much risk that you'll end up stuck with an above market rate.  It's hard to imagine rates falling substantially from today's level.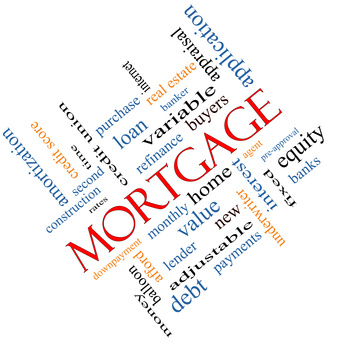 HELOCs (Home Equity Lines of Credit), ARM (Adjustable Rate Mortgages), balloons (i.e., 30 year amortization due in five) are all "short term" loans.  Meaning, the rates might adjust or the entire balance comes due in 5 years or less.
If you are SURE you can pay the loan back or handle the "worst case" scenario interest rate / payment adjustment, then MAYBE it's okay to use the proceeds to invest.
The DANGER comes when whatever you invested in is NOT liquid when the loan comes due…or isn't producing a high enough payment to cover the new payment after an interest rate re-set.
Now you may need to sell at a bad time.  Or you might not be able to sell at all.  Then you need to figure out how to pay off the loan or make the payment from other sources.
Again, avoid borrowing short to invest long.
Of course, if you're hesitant to use your home equity to invest with, you can always find other people who have money available to invest.  They put up the money (or most of it) and you put up the time to find and manage the deal to a profit.  Then you divvy it all up.  That's called syndication and we like it a lot.  You might like it too.
How to get started when properties are so expensive?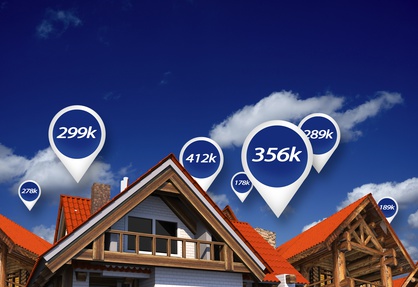 Another great question…
This listener makes $45,000 a year, has good credit and has been reading lots of books about investing.
BUT…he lives in Los Angeles and properties cost a fortune.  So he can't qualify for a big enough loan to buy anything in his area.
One solution…
"Live where you want to live, but invest where the numbers make sense." – Robert Helms
Sounds easy.  But how?
It's a big topic, but in short, pick a few markets you think would be good.  Research those markets and then build relationships there.  Your market team will help you find properties.
Again…sounds easy, but how?
Relationships.
In this case, take your book (and radio show!) knowledge and go to places where more experienced investors gather.  Ask intelligent questions.  Find out what other people are doing and why.
In a huge metro like Los Angeles, there are investment clubs, seminars and conferences you can attend.  But don't hesitate to travel to connect with the right people.  We do it all the time.
Once you've picked a few markets that look interesting, do some remote research.  Set news alerts.  Pay attention to the local economy.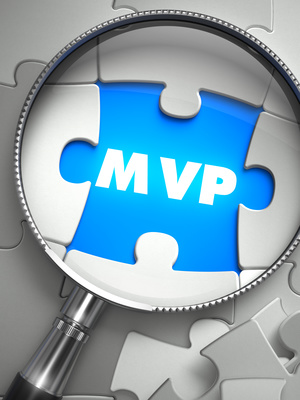 If it looks good, go there and start building a team.  And start with property management.
Property managers  usually aren't trying to sell you a property.  But they can tell you where the tenants are most plentiful.
Remember, your true mission as an income property investor is to accumulate tenants.  That's where the income comes from.  You buy the property to get the tenants and their income…at least a piece of it.
So your property manager is the MOST important member of your local team.
Lots of other great questions…so tune in as listeners Ask The Guys!
---
Listen on YouTube
Want More?
The Real Estate Guys™ radio show and podcast provides real estate investing news, education, training and resources that help real estate investors succeed.