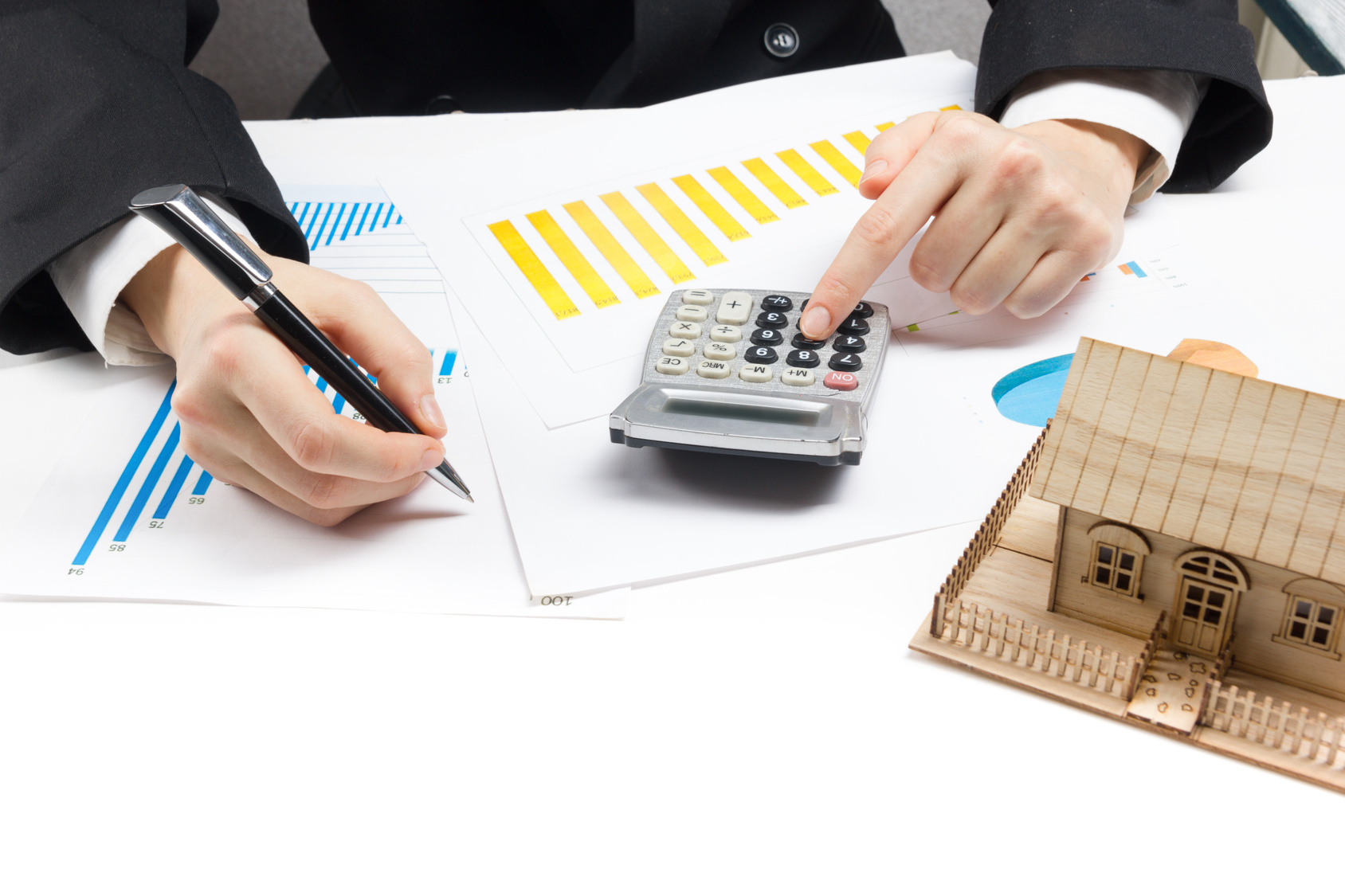 We're back with Ask the Guys!
Today, it's time to reach into the mailbag for some insightful listener questions.
As always, a disclaimer: We are NOT tax professionals or attorneys (we promise), and we DON'T give advice. We simply provide ideas and information. YOU decide what to do with it.
In this edition of The Real Estate Guys™ show you'll hear from:
Your field-tripping host, Robert Helms
His crunch-the-numbers co-host, Russell Gray
---
Listen
---
Subscribe
Broadcasting since 1997 with over 300 episodes on iTunes!
Review
When you give us a positive review on iTunes you help us continue to bring you high caliber guests and attract new listeners. It's easy and takes just a minute! (Don't know how? Follow these instructions.)  Thanks!
---
Question: How do I match my personal investment philosophy to actual real estate investment options?
Coming from Little Rock, Arkansas, Mark is working through our book, Equity Happens, to develop his personal investment philosophy. (Good first step, Mark!)
To start, we  say the whole idea of Equity Happens is that every investor is different.
Obviously, YOU have unique goals, interests, and circumstances as an investor.
Once you can be crystal clear about the kind of investor you want to be, you can say no. And NO is a good thing to say!
Russell reminds us that an investment "could be a very good deal, but it might not be a good deal for you." As we always say, "There are no problem properties, only problem ownerships."
Mark, and all the other investors out there, we want to remind you that it all goes back to the essential question: What do you want real estate to do for YOU?
To answer this question, you have to think about some variables:
Is your primary goal cash flow OR equity growth?
Are you more interested in pride of ownership OR managing difficult properties?
Do you want to be hands on OR hands off?
Remember, it all starts with your basic investment philosophy.
In Equity Happens, we remind investors that after they get their philosophy down, the steps are always the same: identify your market (or markets), identify your product type within those markets, find your team, and then invest in your property.
When you're investigating markets and product types, you have to ask yourself some questions:
Where is demand in this market coming from?
Are supply/demand dynamics stable?
Will an investment in this market be good for equity or immediate cash flow?
We won't tell Mark (or you) what to do. But we can tell you that the investing process in Equity Happens will help you get to a starting place..
Remember our motto: Education for Effective Action™.
Question: Does it make sense to invest in a property with negative cash flow?
New investor Chase, from Dallas, wants to know if it makes sense to keep a rental condo he owns in a rapidly developing area, even though he's losing about $200 in cash flow a month.
We can't give you advice, Chase, but we can give you some pretty darn good ideas.
As an investor in this situation, the first question you need to ask yourself is "Do I like this property?"
If the answer is yes, then get to your tax advisor right away!
Chase mentions he qualifies for the mortgage interest deduction. If you're a new real estate investor, especially an investor converting from owner occupancy to rental property, you may qualify for even more deductions and tax benefits.
The next thing you should ask yourself is whether your property will increase in value over the years.
Think of an investment with negative cash flow like a retirement savings account: you have negative cash flow every month you contribute, but those contributions will give you positive returns later.
If you're a property owner, and you're thinking of selling to get equity, consider selling costs first. How do those selling costs compare to the money you're losing each month?
As we always say … do the math, and the math will tell you what to do!
Question: Is it a good idea to have a third-party inspector look at a newly constructed home before closing?
To Fred from Burlingame, California, we say, "Absolutely, positively YES."
ALWAYS get a third-party inspection anytime a home changes ownership.
Even the most honest owners and builders don't always see every little problem.
This is a matter of return on investment. An investment of a few hundred dollars is a cheap price to pay to know exactly what you're getting when you buy a property.
In our experience, most builders are great about inspections and will bend over backwards to fix any problems found.
Owners of older homes may be less pliable, but you need to know whether you're making a good investment.
The second part of Fred's question is "What about getting the inspection after closing? Would the builder be liable to fix issues that are found by the inspector?"
To this we say, WHY WAIT?
Inspect before you buy and you get leverage.
If you've already closed, an inspection can't hurt, but you lose your leverage.
And although most reputable builders will stand by their work, it really just depends.
You can't rely on your expectations, or you might end up disappointed.
Get the inspection (BEFORE you buy) and you can rely on the facts.
Question: How do I bring up owner financing to an (unlisted) seller?
Another California caller, Jill wanted to know the basics of getting started with owner financing.
Owner financing can be a great, great tool. For buyers, it can mean you don't have to pay points, can negotiate a great interest rate, and can work with owners familiar with the collateral and possibly less reliant on your credit score.
But if a property isn't listed, Jill, you may not want to start with owner financing.
First, you have to see if there's seller motivation.
If an owner is selling because they have an immediate need for the money, you'll have a hard time negotiating a seller carry.
The key thing here is to get to know what the other party is trying to accomplish, and then position what you want in a way that fits into THEIR agenda.
Forge a relationship, THEN bring up owner financing.
And always make sure your propositions meet the seller's needs.
We'll share the rundown of simple secrets to great sales in our sales training event.
Interested in learning more? Email sales (at) realestateguysradio (dot) com.
Question: How can I contact you directly?
This question comes from Jake, in Mooresville, North Carolina.
Jake, talking to people is exactly what you need to do.
Although we'd love to talk to all our listeners, it's simply impractical.
BUT … that doesn't mean it's off limits!
To talk to us, come to one of our live events. You could even join us for a wonderful week on sea,  packed to the brim with the elites of the investing world.
We'll be there, ready to chat, PLUS you can talk with and learn from the amazing faculty and investors from around the world.
Are you like Jake, itching to talk to someone directly about investing?   You could join a local investment club. Or start your own! It's how The Real Estate Guys™ got started!
Like we've said before, it all goes back to our motto: Education for Effective Action™.
Educate yourself! For a primer on starting your own investment club, email us at club (at) realestateguysradio (dot) com.
Question: Can you put The Real Estate Guys™ podcast on Google Play? (Please?)
To Sonny, in Virginia Beach, Virginia, and all our other Android users, we say:
DONE! You're welcome.
Question: How do 1031 exchanges work?
Here's a question from Seattleite, Tamara: "We're selling a rental property and are interested in doing a 1031 tax-deferred exchange. However, we wanted to add an additional unit to the property so we could have a place to stay when we come to town. We recently found out that the IRS doesn't allow this. Is that true?"
Before we answer this question, a reminder: we are NOT tax pros! Get real tax advice!
And don't just go to any tax advisor.
Get an experienced one—someone who actually invests in real estate will be your best bet. (Don't be shy about asking them their own experience!)
Like our friend Tom Wheelwright exhorts in his book Tax‑Free Wealth, create a best plan based on what you know, then run it by your advisor.
And instead of asking your tax advisor "Can I?" ask "How can I?"
Unleash your advisor's creativity instead of asking for a YES or NO answer.
Now, back to the question. The simple answer to Tamara's question is "No."
A 1031 tax-deferred exchange basically allows you to exchange like properties for like, PROVIDED you follow the rules.
You have to spend the money on the new property, not the old  property.
Tamara, before you sell this property, ask yourself WHY you're selling. If it's to unleash equity, considering refinancing.
Separate the IDEA of what you want to do with the proceeds from the actual ACT of selling the property.
THEN, work with that tax advisor! Figure out the best way to get access to that money and preserve your capital gains.
Question: Can I get some insider tips on investing in Belize?
When we went on our last field trip to Belize, we sadly missed out on having Paula, from DeCobb, Illinois, join us.
Paula went on her own scouting mission before she heard about ours! Paula, that's okay. Glad to hear you're proactively checking it out.
Paula had a list of questions for us, including:
Construction in Belize can be slow and hampered by politics. What has your experience been of developing from the ground up?
Will talk of development of a new international airport be realized? When? And does that mean the north side of Ambergris Caye is more valuable?
Does the debris and trash I saw covering the island hamper potential investors?
Both Robert and Russell have answers for Paula, but before we cover those, we absolutely recommend any investor interested in Belize accompany us on our field trips. We have a field trip upcoming in February.
Robert's basic answers to the questions above:
Both the "island-time mentality" and the requirement that plans be approved by the Ministry of Plans AND the San Pedro town council do mean Belize is "not the fastest place in the world for construction." Some developers have a streamlined process, however.
There's a saying about the airport: If you ask when it'll be done, you're not from Belize. Belizeans don't necessarily have ironclad calendars, but they do get things done … eventually. "Let's just say I have been visiting for over a decade and am not hold my breath," says Robert.
The trash is not off-putting tourists, to put it simply. Belize is the No. 1 increasing market in all of the Caribbean. Land that's not developed is where trash accumulates, but locals do put on trash-bash events a few times a year where they go clean up trash.
Investing in another country (or even state) takes homework. But ANY entry to barrier limits competition.
We look for those opportunities because we're willing to outwork other folks.
If you're interested in ANY foreign market, Russell reminds us that scouting trips are how you do it.
Robert dragged Russell out to look at actual buildings years ago, when all Russell wanted to do was sit in his office and crunch numbers. That experience was invaluable.
Hope you'll join us and see for yourself next time we go! Last question: Should I refinance a loan to buy a couple of turnkey properties?
Gary, from Austin, Texas, gave us a little more information: "I owe $100,000 with eight years remaining on a property that is appraised at $167,000. It's my primary residence and I'm thinking about doing a $30,000 cash-out refinance to buy a couple of turnkey properties in Memphis."
He said the idea scares him, but he's also "okay trying to be financially free in this scenario, not debt-free."
Here are the basics of what happens when you get a loan: early payments go mostly to interest, but as you pay the loan down, more of your money goes to the principal. Every time you refinance, you're starting over again.
That's a caution … BUT, starting over is also nothing to be afraid of.
Repositioning equity to put it to work for you is not necessarily a bad thing.
The best options are to either have your property 100% paid for OR 100% leveraged.
To make your property work for you, start by eliminating fear.
Then do the math, and the math will tell you what to do.
Maybe your question will be featured next … Ask us!
---
More From The Real Estate Guys™…
The Real Estate Guys™ radio show and podcast provides real estate investing news, education, training and resources to help real estate investors succeed.
There's no such thing as a stupid question.
Well okay, there actually are some pretty stupid questions, but that's why we take questions by email and not call in.  That way we can filter out the bad ones and just bring you the really good ones!  We really aren't qualified to advise you on what color to do dye your hair or what style of nose ring to purchase.  But if you have a real estate related question, we're your Guys!
In the studio to provide powerful pontifications in response to several of the great questions we receive each week:
Your host and hero, Robert Helms
His trusty sidekick, Russell Gray
Wise sage of all things real estate, The Godfather of Real Estate, Bob Helms
For this episode of Ask the Guys we reached into the email grab bag and pulled out some gems:
From a listener in Australia (who understandably thinks we're amazing), who just bought two properties (good job!), and wants to know should he buy more – in his wife's name with "negative gearing".  Hmmmm…. you need to be careful about anything negative when your spouse is involved – and what type of gear you use with your wife…well, that's really none of our business.
For our next question, Simon says he put in a deposit on a pre-construction property, but undisclosed costs have made him nervous.  Now Simon says he wants out of the deal and his deposit back.  But what does the contract say?
From Philadelphia, the city of brotherly love, Kevin and his siblings have inherited dad's duplex and are debating what to do.  One sibling says keep it, the other two want out.  What's a brother to do?
Rasean has aspirations to become a real estate syndicator (what a good idea!) and is trying to track down the bible of syndication, written by our friend Sam Freshman.  Hint: The Real Estate Guys™ have a Recommended Reading bookstore on our website under our RESOURCES tab.
And Martin, who lives in Smallville, wants to know if he should invest in his own backyard or seek super returns in Metropolis.  So we ducked into the nearest phone booth (hard to find these days!) and fired up our x-ray vision to look for the answer.
If YOU have a question for The Real Estate Guys™, just click on Ask the Guys to send us your query.  Then, Walter in the mail room will throw it in the mail bin, where we'll dive in later to pluck questions for some future show.  Maybe we'll pull yours out, so keep those cards and letters coming!
Listen now!
Don't miss a show – subscribe to the free podcast!
Want More?  Sign up for The Real Estate Guys™ free newsletter!
The Real Estate Guys™ Radio Show podcast provides education, information, training and resources to help investors make money with their real estate investments.
Some people think we just sprinkle sunshine.  We think it's more like singing in the rain.
Long time listeners know we were bullish on real estate from 2002 to 2005.  We still liked it going into 2006, but also started talking about hedging strategies.  We'd be lying to say we anticipated the mortgage meltdown and all of the resulting carnage to the economy and real estate values.  Even the really smart people we talked to, like Robert Kiyosaki and Walter Sanford, who'd started sounding the alarm in late 2005, couldn't tell us why. They just knew the market would change. They had faith in the cycle (see Part 1).
Many consumers were attracted to real estate in the wake of the tech bubble.  Its strong history of stable appreciation, the fact it's tangible and easy to understand, plus low interest rates, liberal loan programs and an international investment community eager to buy mortgage-backed securities (oh my, how things have changed!), all fed the fire.  Of course, standing here in 2010, we know the reality of cycles cannot be avoided – and in spite if its remarkable history, real estate was not immune.
The lesson?  Cycles are real and inevitable.  The good news is that cycles go both ways.  If the cycle down was inevitable, is it reasonable to think that a cycle up is also inevitable?  If the cycle down occurred with a reason that was only understood after it happened, then is it reasonable to think that the cycle up might also occur before we understand the reasons why?  If we wait until the reasons are obvious, the cycle may have passed the point of ideal opportunity.  Hmmm.  That's a dilemma.
There's no doubt it takes a certain amount of faith to invest.  This is certainly true if you're seeking to optimize cycles.  By definition, you have to be willing to invest when most others aren't.  That's how you buy low.  Duh.  But should man invest by faith alone?  We don't think so.
So in addition to faith in market cycles, there are some things to think about when investing in real estate.  And these things are fairly unique to real estate:
When properties produce enough income to pay a fully amortized mortgage, after allowing a reasonable amount for expenses and contingencies, then even if prices don't increase over the long haul, you'll build equity through amortization (the pay down of the loan with the tenant's money).  What other investment can say that?
And even though you should never base an investment decision solely on the tax advantages (a revenue starved government can be fickle), investment real estate has a strong history of favorable tax treatment.  Few investments can claim this.  If you really pay attention and use strategies like cost-segregation and are careful to organize yourself (or your spouse) as a full time investor, the tax benefits of investment real estate can contribute substantially to your overall wealth building program. We could go on, but that's not our main point.
Here's where we think real estate gets exciting.  It doesn't take much of a mood swing to affect real estate prices. That's bad when the mood swings down as we've just seen.  But if you're cash flowing as previously described, it's not a train wreck.  You'll get wealthy over time as the property gets paid off.  Even though it's a much slower road, it keeps you safely in the game for the long haul.  Most people who got killed in this downturn (aside from losing their non-real estate sources of income), were carrying an unsustainable number of negative cash flow properties with no plan B.  We aren't opposed to a little negative cash flow when a property has good upside, especially when you're just getting started and prices are running away from you, but you need to be sure you can handle it if the market turns (as it did).  And just because it might make sense to buy one or two that way, don't buy several unless you're sure you can carry them if needed.
But when it comes to market appreciation (passive equity),  when consumer confidence begins to swing up, even small amounts of extra cash flow dedicated to real estate can have a dramatic affect on property values.  For example, when a buyer is willing pay an additional $300 per month on a 6% 30-year mortgage, the lender will provide an additional $50,000 in purchase loan.  That means that the buyer can afford to pay up to $50,000 more for the property even though they are only confident by $300 a month.  Of course, the property needs to appraise in order to justify the higher price to the lender.  This can be a challenge for the first properties sold in a market that is turning.  It's another reason why real estate cycles more slowly.  You'd never have to wait for an appraisal to bid up the price of a stock.
But once the first property is sold, every comparable property in a 1 mile radius will have a better chance at appraising at the higher price – making it easier for each subsequent buyer to get the loans necessary to convert their $300 a month into $50,000 of equity for the seller.  If you didn't get that, take a minute and think it through.
Once a few properties close at the higher price, IF there is the right supply and demand imbalance (big IF, but that's what we look for when selecting areas to invest), the market will heat up, things will move faster and the up cycle will be in full swing.  If you wait for all that to happen before getting in, you'll find it's much harder to acquire properties that will cash flow.  Chasing trends is always dangerous – even in real estate.
Which brings us full cycle (pun intended).
If you believe in the resiliency of the American economy, the permanency of real estate in the lives of people, the probability of a growing population and the inevitability of real estate market cycles, then when do you want to be a buyer?  Real estate and loans are on sale today – at prices we haven't seen in some time – and if the cycles are true, we may not see conditions like this again for awhile.  With as slow as real estate cycles are, it would be a shame to miss the next one.
We're not telling you to buy.  We're just saying don't get lulled to sleep watching the glacier and then miss the opportunity.  Fortunately, with real estate, no matter what shape you're in right now, you have time to expand your education and organize your resources to participate in the next cycle.  We encourage you to keep steadily advancing.
We'd love to hear what you think – and more importantly, what you're doing.  If you're stuck, let us know and we'll work on a radio show or tutorial to help.  Just Ask the Guys or use the Feedback page.
What is the meaning of life?  Why did God create flies?  How many little styrofoam balls in a bean bag chair?  These are just some of the many questions that The Real Estate Guys will never answer.  Fortunately, our listeners have sent in much better questions!  To provide irrefutable answers to our listeners' real estate questions, we decided to the gather together the world's most brilliant minds.  But since they weren't available, we decided to take a stab at it ourselves.
The professional pontificators in studio for today's show:
Your illustrious host, Robert Helms
Financial philosopher, Russell Gray
The Godfather of Real Estate, Bob Helms
Answering your questions is one of our favorite things to do.  But because we want to keep our broadcasts topical and focused, we typically don't take calls.  Instead, we gather up questions during the week(s) and look for common themes.  Then, we dedicate a show to sharing our ideas and opinions on a few select questions.  For this broadcast we addressed the following topics:
Is it dangerous and dumb to buy an out of area property without seeing it first?  Is there a way to do it safely?
What should I so with my negative equity / negative cash flow rental property?
What do you think about the investment opportunities in Southern California real estate?
I've been studying real estate for two years, but haven't bought anything because I'm afraid of making a mistake. What should I do?
Have a question you want The Real Estate Guys to answer?  Send it to us at Ask The Guys!
Don't miss a show! Subscribe to the Free Podcast
Want More?  Sign Up for The Real Estate Guys Free Newsletter!
Every day we get emails from our listeners.  Some like to tell us how awesome we are (oh, go on!), but most have questions.  We're working on some new ways to be able to be more responsive.  So keep those emails coming!
For this week's show, we decided to grab a few question out of the email in box and talk about them on the air.  Joining host Robert Helms in studio are his trusty sidekick, Russell Gray and "The Godfather of Real Estate" Bob Helms.
We kicked off the show  commenting on Ben Bernanke's pronouncement that "technically speaking, the recession is over."  Yippee! Right?!?
After having fun with that, we reached into the mail bag and pulled out a question about which U.S. markets are "best" for appreciation right now.  Our crystal ball wasn't warmed up, so we chatted on this one awhile.  It's a question that comes up all the time and though easy to ask, it's hard to answer.  So we talked about the conditions we look for to cause appreciation, how today's economic environment affect them, and some specific markets we're watching.
Another question that is salient to the times was about the availability of financing in today's market.  There are certain product segments and demographics that can't find financing, while others have abundant financing available.  Obviously, when you know where the money is flowing and why, you can position yourself in its path and do well.  Having just been at the Rich Dad Real Estate Summit with Ken McElroy, Robert Kiyosaki and several veterans of investing and finance, we had some fresh insights to share.
The next question was also all too common in today's economy.  "I have a property that is upside down with negative cash flow, what should I do?"  As Kenny Rogers sang, "You gotta know when to hold 'em, know when to fold 'em, know when to walk away, know when to run."  Lots of people are struggling with the issue of "strategic defaults" and its ramifications.  (Side note:  The Real Estate Guys wrote a free 18 page report What You MUST Know Before Attempting a Loan Workout to help people in this situation understand their options.
The discussion of  what to do with an upside down negative cash flow property had us reflecting on the previous discussion of where's the appreciation most likely.  It also lead directly into another topic:  The Price of Maintaining You Good Credit.  Good credit has never been more important, but if you have lots of negative equity and negative cash flow, how much is it really costing you to maintain it?  This is a very timely topic and we tossed around our thoughts on the subject.
Listen Now:
The Real Estate Guys™ radio show and podcast provides real estate investing news, education, training and resources that help real estate investors succeed.