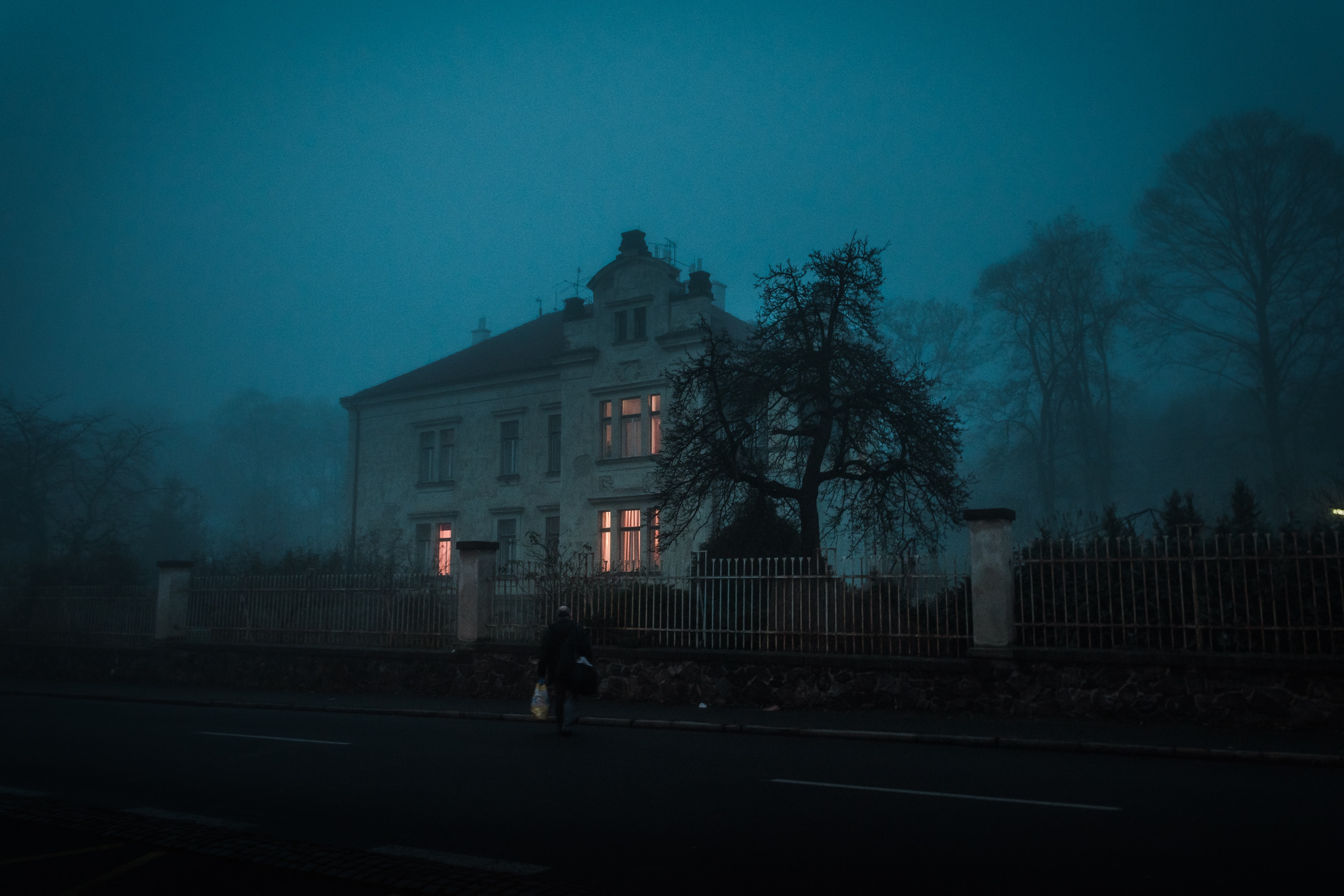 Another year … another Halloween … another classic collection of creepy catastrophes from our listeners. 
The stories you are about to hear are all true … terrible, but true!
And while these investors paid the price, YOU don't have to … if you learn from their experiences. 
Tune in for terrifying tales of toil, trouble, and real estate!
In this episode of The Real Estate Guys™ show, hear from:
Your spooky host,

Robert Helms
His cooky co-host, Russell Gray 
---
Listen
---
Subscribe
Broadcasting since 1997 with over 300 episodes on iTunes!
---
Review
When you give us a positive review on iTunes you help us continue to bring you high caliber guests and attract new listeners. It's easy and takes just a minute! (Don't know how? Follow these instructions).
Thanks!
---
Halloween horror stories … and important lessons learned
Welcome to another bone-breaking edition of Halloween horror stories! 
Alarming anecdotes and deals that went wickedly wrong can contribute compelling lessons for real estate investors. 
It's our annual edition of Halloween Horror Stories!
Real estate is a messy business … but this episode isn't designed to scare people off. Instead, it's a way for us to share tribal knowledge. 
Somebody paid full price for these lessons … so you don't have to. 
The never-ending cosmetic refresh
Curtis Drake and Ryan Pedit acquired a property in a market that they were previously in. It was light rehab … and they wanted to do the cosmetic piece. 
They met with their on-the-ground property management company and went over the timeline and expectations for the updates. They closed on the property … and took off. 
But the whole project went sideways with no revenue income. 
What they learned was that they were doing things that were outside of their management's wheelhouse. That team typically just managed property … they didn't handle cosmetic overhauls. 
Many property managers have a bevy of contractors in their network. So, when you say you want to do some light rehab, they think, "Yeah, we can do that."
But rehab isn't the same as upkeep. 
Curtis and Ryan also share the importance of having a written agreement with dates and times established. Their handshake agreement left them without any leverage to fall back on. 
Should have built from scratch
Loe Hornbuckle has been on the show before. He is a super syndicator … but even he has a horror story to share. 
Loe did a project where he bought an existing assisted living facility. There was a lot of due diligence involved … but even then, some things slip through. 
Turns out the property had an illegal fire suppression system that was not caught by any of the previous inspections. 
Instead, it was caught when they filed for a permit to expand the property footprint into the garage. 
Loe began working with the city to resolve the issue. It took six weeks for the city to articulate why the system hadn't been caught and what the next steps needed to be.
Turns out the city allows certain fire suppression systems in single-family homes and others for businesses. When the property applied for a permit, the city thought it was an SFH. 
But the property actually had an assisted living component … and with a certain number of residents, a different class of fire suppression systems is required. 
So, Loe and his team had to rip out the old system and install a new one … about $15,000 worth of unexpected cost … and they lost 15 to 16 weeks of time. 
Lessons learned … there may be more to your due diligence than you think. Really focus and take account of the physical pieces of the building.  
Just because something has been checked off … it doesn't mean it's correct. 
Another lesson Loe walked away with is that there is power in building from the ground up. 
When you purchase an existing property, there are things you will need to tear out and replace. Sometimes, you might as well start from scratch. 
Tragedy turns into lawsuit 
Our good friend and wonderful attorney Kevin Day shares one of his own client's horror stories.
This particular client had an apartment building. One of the tenants had a boyfriend who was home babysitting her son, left food on the stove … and went to sleep. 
A fire started, and only the boyfriend was able to get out. The family went after the apartment owner in a lawsuit. 
It ended in a settlement with insurance, but there are lessons to be learned. 
Kevin says the big lessons are to separate targets. As you do your business and estate planning … remember that privacy is important. 
The lower profile you have … if they don't know you have five other rental properties … the less of a target you are.  
Fully occupied … or not
Patti Hussey and Andrew Thruston from PJ Hussey … a property and construction management team in Phoenix, Arizona … have their own Halloween horror story to share. 
The team was taking on a 28-unit apartment complex in the northeast portion of Phoenix. 
One thing they noticed was that all of the tenants' leases were month to month. 
It was a hundred percent occupied with rents through the roof … but the day the deal closed, they lost 10 tenants. 
The previous owner was calling tenants and telling them that they were free to move into the next property. The strategy was to build up residency in these multi-family apartments, sell them … and then move tenants to the next property. 
Everything was to give the allusion of high residency. 
The PJ Hussey team jumped in and worked to fill apartments with appropriate leases … but it was challenging. 
The big lesson the team took away is to really be careful how you do your vetting. Talk to the tenants and ask them how long they have been there. 
If things look suspicious … trust your gut. 
For more Halloween Horror stories … and lessons learned … listen to our full episode!
More From The Real Estate Guys™…
The Real Estate Guys™ radio show and podcast provides real estate investing news, education, training, and resources to help real estate investors succeed.
---
Love the show?  Tell the world!  When you promote the show, you help us attract more great guests for 

your

 listening pleasure!
As the United States celebrates its independence this week, it's a good time to consider something of utmost importance to real estate investors …
Property rights.
After all, if you can't safely, securely own private property … then there's no hope of accumulating wealth and personal prosperity.
Private property ownership is the foundation of personal wealth.
Of course, most Americans today assume the right to own private property is the natural order of things … like the sun coming up every day. It's always been there and always will be.
But a quick trip back through history shows that until the United States shocked the world with the radical notion of sovereign individuals …
… most people lived in societies where only royalty and elite owned and controlled property.
In fact, many of the terms we use every day are derived from this very system of elitism.
Contrary to common belief, the "real" in "real estate" doesn't mean real or tangible … it means royal … as in king.
So "real estate" really means "the king's property".
The king's subjects (the common folks) didn't own any property … they only worked the king's property in exchange for keeping 75% of the literal fruits of their labor.
Of course, by contrast to modern society's tax rates, you could make the argument that keeping 75% is pretty good! But that's a discussion and debate for another day.
Another common term, which is somewhat self-explanatory, is "landlord".
Because even though the land was owned by the king, he needed loyal insiders to help him manage it all … keeping the workers (serfs) productive and paying their taxes.
The "lords" of the land were effectively agents of the king, conveniently positioned in the flow of revenue from the produce of the land to the coffers of the king.
Ironically, even though today there's technically no "king", and individuals can "own" private property, the system is still essentially the same.
Working class folks go to work and then pay about 25% of their paycheck to the landlord.
So if you're not King Uncle Sam and collecting a slice of the workers' pay through direct taxation (which was originally unconstitutional) …
… the next best thing is to own rental real estate … where as both a property owner and landlord, you collect a piece of the worker's productivity too.
And as Tom Wheelwright so accurately explains, the tax code is a big part of what aligns the individual property owner with Uncle Sam.
The "king" shares a slice of his tax revenue with the landlord in the form of tax deductions … which incentivizes you to provide housing to the working class folks.
The BIG difference between the old feudal system with its kings, lords, and peasants … and the American experiment where individuals are sovereign … is in the old system, there was no path for a peasant to become a lord.
But the American Dream is where the common people, through their own initiative and efforts, have the right and opportunity to go from rags to riches without regard to birthright.
It may not be a perfectly level playing field, but it's a heck of a lot better than what most people throughout history have had access to.
This revolutionary concept has unleashed more innovation and productivity than any other economic system in history … and people worldwide are largely all better off because of it.
So while the United States is far from perfect … and today's adaptation of the American system has probably deviated quite a bit from what the founders originally envisioned …
… the American Dream still has people worldwide striving to get into the United States to get in on the action.
And every time YOU exercise your unalienable right to own private property and create prosperity for yourself and your family, while providing housing for working class people who aren't ready to be "lords" yet …
… you celebrate and reinforce the system that makes your prosperity and theirs possible.
Sure, we may disagree about a lot of the strategies and tactics for keeping opportunity open for all, but if you're truly interested in individual prosperity …
… celebrating, exercising, and protecting private property rights should be something we can all agree on.
Until next time … good investing!
More From The Real Estate Guys™…
The Real Estate Guys™ radio show and podcast provides real estate investing news, education, training, and resources to help real estate investors succeed.
---
Love the show?  Tell the world!  When you promote the show, you help us attract more great guests for 

your

 listening pleasure!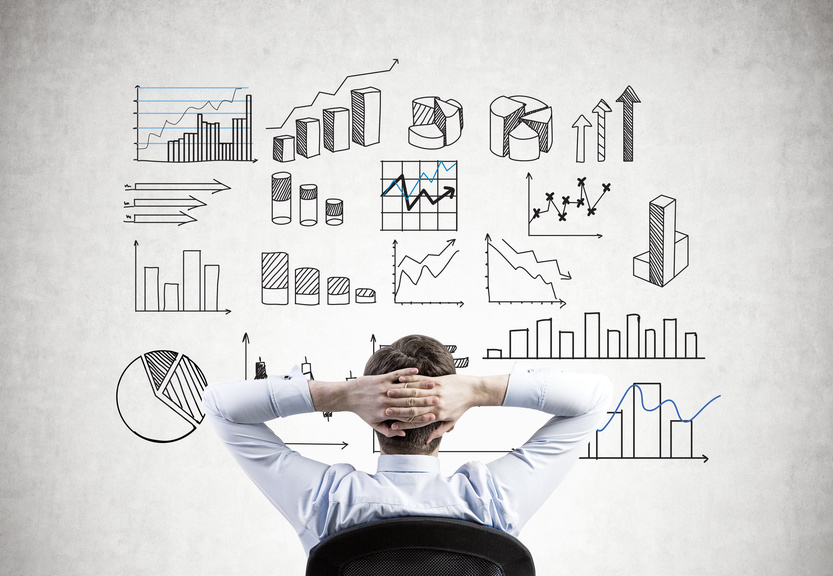 What goes up, must come down. 
It's true in gravity … elevators … and the real estate market. 
The constant ups and downs can give investors anxiety. It's hard to enjoy a boom when you're always wondering … is it all about to come crashing back down?
The good news is that markets rise and fall in cyclical motion. 
History repeats itself … and there are signs and patterns to look for that signal when you need to move and when it is best to sit back and wait it out. 
Listen in as we discuss where we are in this infamous cycle … and what you can do about it.
In this episode of The Real Estate Guys™ show, hear from:
Your upstanding host,

Robert Helms

His downright delightful co-host,

Russell Gray 
---
Listen
---
Subscribe
Broadcasting since 1997 with over 300 episodes on iTunes!
---
Review
When you give us a positive review on iTunes you help us continue to bring you high caliber guests and attract new listeners. It's easy and takes just a minute! (Don't know how? Follow these instructions).
Thanks!
---
Riding and driving the cycle
Real estate markets work in cycles … we're either at the bottom, in the middle, or at the top. 
So, where are we at? And what can investors do about it?
First off, it's important to remember that real estate isn't an asset class itself … there are so many different categories. 
Each of those categories operates in its own market … and the cycles don't always align. 
Office buildings could be up while residential is down … and agricultural could be sitting right in the middle … ALL AT THE SAME TIME. 
So, when you think about where you are in a cycle, you need to think of both macro and micro levels. 
Part of what's going on will be influenced by the macro … like interest rates, what's going on with the Fed, tax breaks, and Opportunity Zones. 
The other part deals with the micro … what's going on in a particular industry and the demographics it serves.
The challenge for a real estate investor is that there is no one key indicator for where the market is heading. In fact, it's so confusing that nobody gets it completely right. 
But there are things you can look for … and things you can do … to set yourself up for the best chance of success. 
Understanding the big picture
One of the big picture items to look for, understand, and act on is interest rates. 
When we talk about real estate investing, it's really all a derivative of income … of cash flow. 
Someone can only afford to pay a price for a house based on their income and how much income that will mortgage into the purchase price of a house. 
If you take a look at the major inputs going into a mortgage, you'll find interest rates and tax consequences. 
So, if you can lower interest rates and lower taxes … the same amount of income will buy more houses. 
With the new tax code and incentives like Opportunity Zones, there is a good chance that the upside of the cycle will be extended for a few more years … but is it sustainable?
Understand that every day we're closer to the next market top. 
So, what can you do as we get near the top?
Don't sit on the sidelines
What you don't want to do is sit on the sidelines. You do need to act. 
If you take prudent moves to protect yourself in the case of a downturn … and there isn't one … you aren't any worse off. 
The good news is that real estate investors and markets move slowly … we're not flash traders. 
Your tenants don't look at the newspaper, see a headline, and move the next day. 
As investors, it's a balance of being aware of those macro events and keeping specific trends in mind. 
Right now, mortgage rates are low, and the dollar is relatively strong. Interest rates are dropping in treasuries … and people are buying there looking for a safe place to ride out market dips. 
This gives real estate investors the opportunity to go into the market and lock that low pricing and low interest rate long term. It's like having a sale on money. 
And if you buy a property that has good cash flow with that low interest locked in, you're putting yourself in a great spot to hold through any downturn in the cycle. 
People who sit on the sidelines are guaranteed to make zero return. Instead, look at the idea of recession resistant price points. 
Recession resistant means you are renting to a clientele that is likely to always be there … and the price point is typically something just below the median home price. 
Many of these recession resistant price points work great in a good economy AND they'll also be a little more protective in a down cycle. 
This is a time to be super prudent when it comes to underwriting … both the analysis of the market and the performance of the property. 
When it comes to the performance of the property, there are a couple of big picture things to keep in mind. 
You want to live in a landlord friendly state. If there's a problem, you want laws that favor a landlord and can help you get a tenant out quickly. 
You'll also want to talk to your property manager about rental trends. 
What have people been paying in rent recently? How many people are applying for leases now compared to other years? Have they had to change the kind of tenant they accept?
Another way you can make the most of the market cycle is to focus on top markets. 
There are lots of investment funds and real estate investment trusts that focus only on the top 50 metropolitan statistical areas (MSAs). 
These are the top cities in the U.S. where there is always real estate movement and a depth of demand. 
When you go into a market that has already proven itself with solid infrastructure, there's a greater probability that in tough times people will gravitate there. 
Changing your strategy for success
We're certainly proponents of continuing to invest through cycles … just change your strategy a bit. 
It makes a lot of sense to have some cash when you are nearing the top of a market cycle for a lot of reasons. 
If you end up having problems with properties that perform differently than you expect during a downturn, you want to be prepared for that. 
But downturns are also often where opportunities are … opportunities to buy. 
As real estate investors, we make our money when we buy … so it is good to keep some cash in reserves if the right opportunity presents itself to invest in a property with promise.
One last idea to consider when it comes to being at the top of the market is that there are certain demographics that don't suffer as much in a downturn. 
Generally, this is affluent groups of people. When times get bad … they get bad for the middle and bottom part of the socioeconomic ladder. 
So, it's always an interesting strategy to market to the affluent. One of the ways we love to market to this demographic is through residential assisted living. 
Remember, your customer is not the person staying in the facility. It's the family members who look out for them and place them there. 
Another strategic investment is hospitality. In downturns … the rich still go on vacation. 
Many times in an economic slump, entertainment does well because people are trying to get away from the doom and gloom. 
If you believe we're at the top of the market, there are proven things to think through. 
Analyze your portfolio and ask yourself, "What happens if pricing and demand were to go down?" Take a look at your financing. Are you getting the best, lowest rates?
If you take proven steps now, when the market cycle starts heading downward … you'll be glad you did.
Tune in over the next several weeks as we dive into more strategies you can take to thrive even when the market isn't doing the same.
---
More From The Real Estate Guys™…
The Real Estate Guys™ radio show and podcast provides real estate investing news, education, training, and resources to help real estate investors succeed.
---
Love the show?  Tell the world!  When you promote the show, you help us attract more great guests for 

your

 listening pleasure!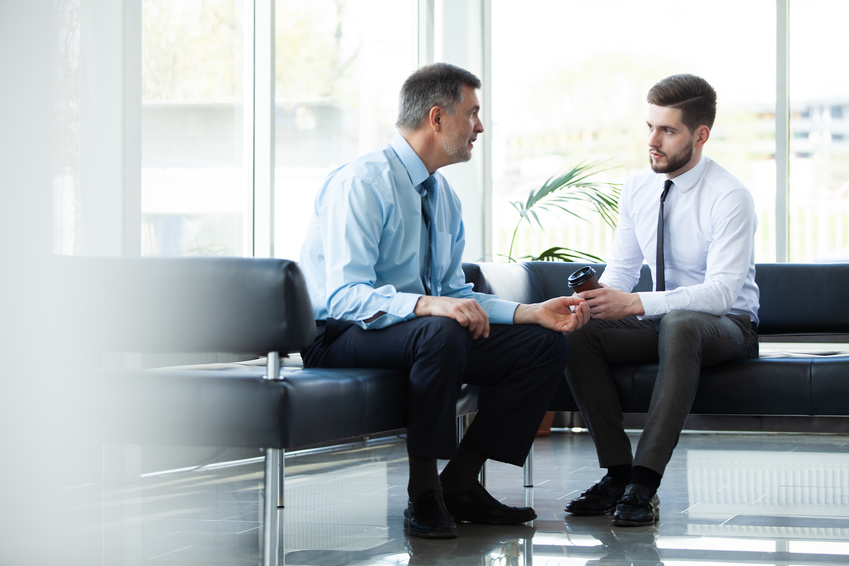 If we've said it once, we've said it a thousand times … a mentor makes a difference.
Finding, vetting, and thriving, with a mentor is one of the quickest shortcuts to success.
Talk to a successful real estate investor, and chances are that they can point to one or more people whose example and encouragement helped them along their way.
But finding a great mentor … and making the relationship work through real world challenges … isn't always easy. We're here to share our tips with you!
In this episode of The Real Estate Guys™ show, hear from:
Your master mentor host,

Robert Helms

His mental co-host,

Russell Gray
---
Listen
---
Subscribe
Broadcasting since 1997 with over 300 episodes on iTunes!
---
Review
When you give us a positive review on iTunes you help us continue to bring you high caliber guests and attract new listeners. It's easy and takes just a minute! (Don't know how? Follow these instructions).
Thanks!
---
What makes a mentor
Your success in real estate is going to come down to a few critical things … and one of those things is your relationships.
We never would have had the success that we've had in our lives … in business and personally … without input from the people we consider mentors.
Real estate investing is a people business.
Yes, you need to know numbers, property, and markets … but you also need a team. One of the most critical members of that team is a mentor.
A mentor is an experienced and trusted advisor … a guide, a confidant, and a counselor. And a mentor is different than a coach.
Coaching relationships are finite. They're focused on specific behaviors and needs.
A mentor is a long-term relationship that supports you in your development. They're interested … but not financially tied necessarily … to your results.
If you do it right, you're going to have a lot of mentors in your career. You should always have people in your life who are further down the path.
A mentor doesn't have to be older than you … but they do need to have more experience and more success in the area you are interested in.
A lot of people think of a mentor as a technical teacher … but that's not necessarily true.
If you really think about what investing is, it comes down to exercising good judgment.
Judgment is something you learn by being in close proximity to someone … seeing why they make the decisions they make and absorbing what they've gleaned from their life experience.
Your mentor should be an example … a role model … of what you aspire to be.
What you bring to a mentoring relationship
There are lots of people that believe they can learn everything they need to learn from the internet, webinars, books, and podcasts … but that's not our experience.
Those types of learning are a great starting point … but you've got to get into conversations with people that have been there, done that … in the REAL WORLD.
It's very tempting to align yourself with people who are just like you … but you actually want to align with people who are a little bit different than you.
Take a look at yourself and ask, "What is it about my personality that's holding me back? Where am I not being effective?"
You know what your weaknesses are. Your mentor can be someone who is strong in areas where you struggle.
By being around people with attributes that don't come as easily for you … you will improve!
You also want to consider your strengths. The best mentor relationships are equitable … each side brings something to the party.
Brainstorm ways that you can be a value add to the mentor you have in mind.
Mentoring is also a cyclical relationship. You may be green around the ears today … but a few years from now you could be a mentor yourself.
Finding a mentor in the real world
One way to get a mentor is to hire one. There ARE organized mentor programs … we have one ourselves.
Before you pay money for a mentor relationship, check out the reviews. Just remember that the results people get have a lot more to do with how they react to the advice their mentor gives.
Paying for a mentor collapses the timeframe it takes to find one … but often … in our experience … the best mentor relationships happen organically.
This type of strategy DOES take more time and effort. You have to be in the right environment to meet the right person … that's a lot of trips, events, and social engagements.
Beyond that, your mentor relationship is really what you make of it. You have to have the mindset that you are going to be one of the top people out there when you're done.
If you're looking to be average and ordinary … to just go with the flow … you might get a trophy for being on the team, but you're not going to get the paycheck.
So, keep asking yourself, "What are the people at the TOP doing? How can I be more like them?"
Begin to think the way they think … and you'll begin to do what they do. And ultimately, you can find yourself producing the same results.
A great mentor knows exactly what you need and what you have to go through to get there … and they create an environment for that to play out.
You mentor can't make your success happen for you. You have to make it happen.
Our motto has always been, "Education for effective action." Finding a mentor is one of the most educational … and effective … paths you can pursue.
---
More From The Real Estate Guys™…
The Real Estate Guys™ radio show and podcast provides real estate investing news, education, training, and resources to help real estate investors succeed.
---
Love the show?  Tell the world!  When you promote the show, you help us attract more great guests for 

your

 listening pleasure!
How to Buy Property and Use Leverage, In Belize!
You CAN use leverage to buy properties in beautiful Belize … you just have to think creatively!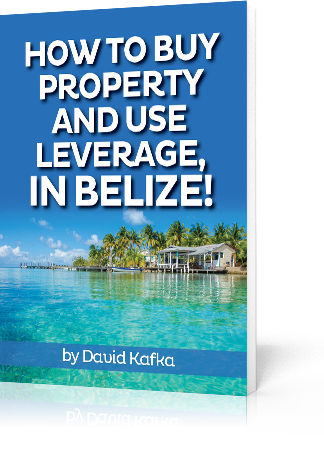 Buying property in Belize sounds like an investor's paradise … but many people struggle to pull the trigger.
Some don't have the cash. Some want to use other people's money. Others are simply afraid to invest in a land they don't understand.
This special report highlights insider tips from David Kafka … Belize investor and Re/Max broker.
Working with investors every day in Belize, David specializes in creative options for using leverage to buy property …
Discover:
✓ Options for buying in Belize when low-cost financing isn't always available
✓ Special considerations … like fees … for each financing route
✓ How to put yourself in position for massive equity growth
✓ And more!
Get creative, use leverage, and buy property in this piece of paradise!

Start by filling out the form below to access How to Buy Property and Use Leverage, In Belize!
What do pro investors do when the market show signs of peaking?
They start looking for trouble … in a good way.
Industrial Property Owners Increasingly Go After Value-Add Projects – NREI, 4/19/19
"With prices for stabilized properties rising … industrial owners invest in value-add and redevelopment."
In this case, the trouble is …
"The lack of land for ground-up development in many … markets …" 
That's a supply constraint, which is a favorable problem for creating an equity-building supply and demand dynamic. 
That's because when you can't build more, what's already there is potentially more valuable … IF there's strong demand.
In the case of industrial property, there is currently very strong demand …
 "… the growing appetite for space" in the "red-hot industrial sector …" 
So troubled tenants need more industrial space, but troubled developers can't find big lots of land to build on. 
The existing building inventory is apparently problematic in its current form … or those troubled tenants would be signing big long-term leases on them as is.
So that means more trouble.  This time for current owners of outdated properties which aren't meeting the needs of the changing marketplace. 
Trouble, trouble, trouble, and more trouble … which all spells opportunity for someone. 
Of course, renovating huge industrial properties is a BIG stretch for a Main Street Mom and Pop investor.  These projects take many millions of dollars to get done.  And that's a problem too.
One way to play is to invest in publicly-traded real estate investment trusts (REITs).  But as our veteran audience knows, we're not fans of publicly-traded investments.
Publicly-traded investments are expensive to set up and operate … which dilutes profits to shareholders.  Worse, public shares can be "bet" against in the Wall Street casinos.
On the other hand, a well-run private placement (a syndication), pools the investment power of many small investors into a large, professionally run fund … just like a REIT, but without the Wall Street shenanigans.
So for passive investors, private placements can be an attractive alternative to REITs.  They're just harder for Main Street to find … although it's gotten easier and there are ways to find opportunities.
Of course, for active investors, syndicating is a great way to do bigger, more profitable deals.  It can make sense to share most of the profits with your passive investors because your small piece of a big pie can be very satisfying.
But you don't have to be an industrial property investor to play this game.  In fact, you don't even need to deal in dilapidated properties. 
That's because you're not looking for property problems.  You're looking for people problems … or better stated …
You're looking for people with problems you can solve … profitably.
Consider the plight of home builders …
New-home sales roar to a 16-month high on deeply-discounted inventory – MarketWatch, 4/23/19
It's not necessary to get into the weeds on this one because national housing statistics are fairly meaningless.  There's no useful "average" in real estate investing. 
If that puzzles you, think of it this way …
When you have one foot in near-boiling water and the other in near-freezing water, on average you're comfortable. 
But in the real world, you're in severe pain.
Real markets are LOCAL.  Problem ownerships are INDIVIDUAL.  Every deal is different.  Great deals and bad deals exist at the same time.  Same for markets.  They only average each other out in statistics.
That's why there's SO much opportunity in real estate investing.
Most other forms of investing involve buying the exact same thing everyone else has access to at the exact same price everyone else is paying at the particular time you invest. 
Those non-real estate investors can't negotiate on an individual basis.  All they can do is attempt to time an entry or exit. 
Sure, some of the more ambitious might study fundamentals hoping to find something in the financials others are missing.
But most simply divine charts and graphs looking for signs of a "breakout" against trend line "support" or "resistance" so they can front-run a price move up or down.
Real estate investors look for problems they can solve profitably by adding value … one relationship and property at a time. 
And they know "value" is in the eye of the beholder … whether it's the tenant, buyer, or seller. 
When you focus your attention on creating value for the other party …
… you can charge more rent, reduce turnover, sell for a higher price, buy for a better price, or receive more concessions.
Learning how to identify exactly what with the other party wants is core to the How to Win Funds and Influence People sales training workshop.
While we could talk about adding value to tenants or buyers, for now let's just focus on those new home builders who are dropping prices to move product.
Consider that some of those troubled home builders might be in markets with product types that would make attractive rentals … at the newly discounted price.
You and/or your investors might be able to solve a problem for the seller (the home builder) by buying not just one home, but several all at once … for a bulk discount.
If you've been around awhile, you may remember seeing this movie before … in the run-up to the 2008 financial crisis.
We're not saying another crisis is around the corner.  But who knows?
So it's probably smart to focus on properties and financing structures which emphasize positive cash flow.  This puts you in a better position to ride out a storm should one occur.
Remember … market peaks aren't the time to speculate on further moves up … even if you get a great deal on the buy.  Hot markets can fade fast …
Recently Hot Housing Markets Now See Biggest Sales Declines – Bloomberg, 4/22/19 
Right now, interest rates are back down.  That keeps your mortgage payments lower.
Certain home builder … especially small ones … may be motivated to discount in order to move product in bulk. 
Lower interest rates and lower prices is a combo that helps your initial cash flow.
And if you find the right deal on brand new property … you're less likely to have expensive repair surprises in the early years of ownership.  This gives you time to build up reserves and raise rents as the local economy may permit.
But whether you simply want to write a check and let someone else do the dirty work … or you're the hands-on type who plans to find the deal and oversee it … 
When the market starts to heat up, it's time to focus on building relationships with people whose problems you can solve profitably by adding value.
Until next time … good investing!
More From The Real Estate Guys™…
The Real Estate Guys™ radio show and podcast provides real estate investing news, education, training, and resources to help real estate investors succeed.
---
Love the show?  Tell the world!  When you promote the show, you help us attract more great guests for 

your

 listening pleasure!
It's your questions and our answers.
That's right. It's time for another segment of Ask The Guys … when we hear about the real-world challenges investors like YOU face every day.
We have another great collection of questions from our loyal listeners … covering everything from infinite returns to gold, proper reserves, compressed cap rates, and cash flow.
Remember … we aren't tax advisors or legal professionals.
We give ideas and information … NOT advice.
In this episode of The Real Estate Guys™ show, hear from:
Your in-the-know host,

Robert Helms

His go-with-the-flow co-host,

Russell Gray
---
Listen
---
Subscribe
Broadcasting since 1997 with over 300 episodes on iTunes!
---
Review
When you give us a positive review on iTunes you help us continue to bring you high caliber guests and attract new listeners. It's easy and takes just a minute! (Don't know how? Follow these instructions).
Thanks!
---
The ins and outs of infinite returns
Our first question comes from Sean in Durango, Colorado, who wants to know more about the ins and outs of infinite returns.
This is a topic we are pretty passionate about … it was even the theme of this year's Investors Summit at Sea.
The idea of an infinite return is pretty simple. It means that you're investing on the house's money.
In other words, you put up some money for a deal … to buy a property or be in syndication or grow crops … and at some point the deal has paid you back … and you're still making money.
Maybe that takes a year or five years … but once you get all of your initial capital off the table, everything else that comes in is an infinite return.
Infinite returns are easy to do in real estate … but it DOES take time.
There are lots of different ways to chase an infinite return, like getting creative with financing and syndication … but the core concept remains the same.
You're earning a return on no money at risk.
Purchasing real estate with other people's money
Teresa in Claremont, California, wants to know more about using other people's money to leverage the purchase of real estate.
Does it only work with people who have lots of money for a downpayment? Are there any lenders willing to finance 100 percent of a deal for a buy and hold?
Using someone else's money doesn't mean breaking into their house in the middle of the night or stealing from their bank account.
It means showing them the opportunity.
One of the primary sources of other people's money are lenders. They're in the business of putting capital to work for their depositors, for their shareholders, and sometimes for themselves.
Lenders put up some of the money for a deal in exchange for some portion of the return or a predictable income stream, like an interest payment.
You can also leverage other people's money through syndication. If you need $1 million to do a deal, you can raise $100,000 from 10 different people.
There are lots of legal and ethical implications to a syndicated route like this … but it can be a great way to get started passively or if you're interested in being a full-time real estate practitioner.
A lot of people think they have to have some sort of money to start with to do a deal. It helps … but you don't have to.
What you do have to have is a deal that makes sense … because it's going to end up being the collateral or the investment that your equity partners come to.
No matter what, you're going to have debt … and you're going to have equity.
The key is to look at how much profit is in the deal and figure out how much of that you can give away to different people for their participation.
And when all of that is done … is there enough leftover for you?
Finding a lender who will cover 100 percent of deal through a loan is tough … and the ones that do will usually be for a primary residence.
Protect your cash flow with reserves
Gary in Scottsdale, Arizona, owns four single-family rental properties.
The question on Gary's mind is how to deal with the reality of net cash flow … one major expense can wipe out your entire annual cash flow.
It's real and it happens. It has even happened to us.
We always … always … put contingencies and reserves in our pro formas.
A pro forma is your plan for the property … what you think the income and expenses are going to be.
There are two major places where you will need reserves.
When you buy the property, you can't put 100 percent of your cash into the down payment and the property. You need to have some in reserve.
Most lenders require this. When you close escrow, they'll want to make sure that you still have money in your bank account.
We also recommend that you take some reserve capital out of every month's payment as the rent comes in.
Perform your vital functions … and then put a little bit aside. That amount depends on your projected plan for your property and what needs you anticipate.
The cause and effect of cap rates and interest rates
With cap rates compressing across the country, it has been said that investors should be careful to still maintain a good spread between the cap rate and the interest rate.
Drew in Chicago, Illinois, wants to know if there is a direct correlation between these two factors or if it's just a general rule of thumb to indicate when a market might be overpriced.
We think this is a great question.
Capitalization rate … or cap rate … is determined using net operating income.
Cap rate doesn't include anything to do with leverage or your loan … so there is zero correlation between cap rate and the interest rate.
But there CAN be cause and effect.
If interest rates are low and you can borrow money for cheap … you want to borrow more.
And if you want to go out and find a property, you're going to find a lot of competition because rates are low.
So, you'll bid up the price for the same amount of income … making the cap rate go down.
Leveraging from gold and real estate
Debra in Alpharetta, Georgia, wants some further insight into leveraging from gold and real estate combined.
Assets like gold and oil are basically proxies for the dollar.
We borrow in dollars. We lend in dollars. We invest in dollars.
When you start looking at the dollar, you see a long-term trend in loss of purchasing power … it's called inflation.
Real estate investors use inflation to get rich by borrowing money from the future and bringing it into the present when it's worth more.
So when you borrow … you have effectively shorted the dollar.
You can accelerate that process with gold.
If you look at the history of gold relative to the dollar, it basically stays the same as the purchasing power of the dollar declines.
Gold gives you the opportunity to hold some liquid wealth outside of the banking system and hedge against the falling currency.
More Ask The Guys
Listen to the full episode for more questions and answers.
Have a real estate investing question? Let us know! Your question could be featured in our next Ask The Guys episode.
---
More From The Real Estate Guys™…
The Real Estate Guys™ radio show and podcast provides real estate investing news, education, training, and resources to help real estate investors succeed.
---
Love the show?  Tell the world!  When you promote the show, you help us attract more great guests for 

your

 listening pleasure!
Expanding your portfolio from single-family homes to multi-family deals is a great step … but there are other paths to an even bigger deal!
Commercial real estate investing means bigger properties and bigger opportunities … and it could yield BIG benefits for savvy investors.
From retail storefronts to office space to industrial warehouses … commercial property is full of options … each with their own pros and cons.
We're excited to welcome to the show a seasoned investor who's found success in single-family homes, multi-family apartments, and commercial properties. (He really knows his stuff.)
In this episode of The Real Estate Guys™ show, hear from:
Your host,

Robert Helms

His co-host,

Russell Gray

Founder and CEO of Wilson Investment Properties,

Tom K. Wilson
---
Listen
---
Subscribe
Broadcasting since 1997 with over 300 episodes on iTunes!
---
Review
When you give us a positive review on iTunes you help us continue to bring you high caliber guests and attract new listeners. It's easy and takes just a minute! (Don't know how? Follow these instructions).
Thanks!
---
Considering commercial
Real estate is a resilient product … that's why so many people are eager to get in the game.
There are tons of ways to invest in real estate. Most investors start with what they know … single family homes. But that's not the only way!
We see commercial real estate as a great opportunity for beginning investors … and for experienced investors too.
But commercial real estate deals are not all created equally
There are different product types, different lease lengths, and different landlord laws. And then you have to choose between existing properties and new construction.
Tom K. Wilson has done half a billion dollars in real estate with thousands of units in many different places … and he knows the perks of commercial real estate.
Like many investors, Tom started his real estate career in the single family marketplace.
We promote the value of surrounding yourself with smart people …. and that's exactly what Tom did. He soon realized an interesting pattern.
Most of the successful investors Tom knew were investing in areas away from where they lived. By investing several states away, investors found better deals and growing markets.
So, Tom started looking elsewhere. He found the Dallas market … and his first commercial deal.
Dallas was more landlord friendly than Tom's resident Bay Area. It also offered more consistent cash flow and held up well during the recession.
Tom noted that there were some serious benefits to owning a commercial property as opposed to single-family homes or multi-family deals.
After the 2008 crash, these types of commercial deals were performing better than their residential cousins … and they tended to come with a higher level of professional management.
Typically when we talk about commercial property, we're talking about leasing your property to a business rather than a person.
It could be a retail establishment, a strip mall, an office, a restaurant, a gas station, a bowling alley, or a manufacturing facility … it's all commercial!
Like every asset class, there are pros and cons to investing in each type of commercial property.
Investing in industrial
Industrial properties can include warehouses, operation centers, distribution centers, and manufacturing sites.
Professional tenants that pay for a long time are one of the best things about industrial assets.
They're also very versatile … a variety of businesses can use a property with wide open space, offices, and loading docks.
When searching for an industrial property, note rooftop expansion and passing traffic. Can the site offer prominent enough visibility to attract major brands?
Determine the path of progress for the community … this can signal if the area has the breadth of economy to support a big business.
Tom comments that manufacturing sites in particular could offer great opportunities for future returns as manufacturing makes a comeback in the United States.
The downside of industrial sites … they tend to be a single tenant product. If your tenant goes bankrupt, you're left searching for a new source of cash flow.
"The odds of that happening are very low if you've done your due diligence during vetting," Tom says, "so all in all I tend to consider the right industrial property a very good product."
The details on retail
If you think everything is bought online … think again.
You can't get a haircut online. You can't meet your buddy for a drink online. You can't take your dog to the vet online.
Everyone needs a place to live … and they often pick where they live based on where they can access essential services.  
"Retail has become a four-letter word for many investors," Tom says. "I prefer to call these types of assets 'neighborhood service centers' because that is the key."
Many large retailers are expanding their brick and mortar stores despite the online shopping craze … and online retailers like Amazon are investing in brick and mortar locations to build their brand.
Like any asset class, there's the good, the bad, and the ugly … but don't discount retail without the proper research.
Operating in office space
Every day, people wake up and go to work.
It's true that more and more people are working from home … but there are still daily needs for human interaction in business.
"I don't think it is realistic to believe we're going to see the day where everybody's working from home," Tom says.
Both single and multi-tenant office spaces offer excellent opportunities for commercial deals.
Tom recommends looking for office spaces that combine work centers with service centers as the demand for more office space near entertainment venues and amenities rises.
Having an experienced team or partner on the ground that knows the area is especially important when buying office spaces. Locals will have the best read on where people want to spend their nine to five.
Commercial success through syndication
You don't have to have a lot of money to get started in commercial real estate.
Tom has built his commercial real estate portfolio through the power of syndication.
At some point, you run out of your own purchasing power … you're out of dollars and cents but not out of enthusiasm, passion, or expertise.
"Syndication is the law of compounding," Tom says, "not just in numbers but in education, wisdom, and relationships."
Partnering with those that have a proven track record, established credibility, and integrity sets you up for investment success.
And by combining financial assets, you can do bigger deals and see bigger returns together than you ever could alone … especially in the commercial space.
Like any investment, education is key.
Learn how to leverage experts through syndication and tips for successful commercial deals in Tom's special report Commercial Real Estate – The Best Investment Secret.
Whether it's your first deal or your first step into a new market, consider taking a look at commercial real estate investments to make equity happen.
---
More From The Real Estate Guys™…
The Real Estate Guys™ radio show and podcast provides real estate investing news, education, training, and resources to help real estate investors succeed.
---
Love the show?  Tell the world!  When you promote the show, you help us attract more great guests for 

your

 listening pleasure!
Welcome back to an all-new edition of Ask The Guys!
Today, we'll be answering listener questions. So listen in for our best real estate tips and tricks!
A disclaimer … we are not tax advisors or legal professionals. In our Ask The Guys series, we give ideas and information … NOT advice.
In this episode of The Real Estate Guys™ show you'll hear from:
Your tipster host, 

Robert Helms

His tricky co-host, 

Russell Gray
---
Listen
---
Subscribe
Broadcasting since 1997 with over 300 episodes on iTunes!
---
Review
When you give us a positive review on iTunes you help us continue to bring you high caliber guests and attract new listeners. It's easy and takes just a minute! (Don't know how? Follow these instructions).
Thanks!
---
How do I find a property management company?
This question comes from Lee, in Bay City, Michigan. He wants to know whether we have any advice for finding—and vetting—management companies.
He says he's investing in his area, but the only management companies he can find are run by real estate agents on the side. He has a day job, and doesn't have time to manage on his own … so he wants to find a reputable company that's up for the task.
He also asks whether he should move out of his local area, since there aren't many management companies.
We always say you should invest where the numbers make sense … but you also need to invest in places where you can find a great team.
In the long term, your property manager is the most important person on your team. So if there aren't any great property management solutions where you live … perhaps it's time to expand your geographic investing boundaries.
Start by refining your personal investment philosophy, then look for a market that both matches your goals and has the management companies to fill your needs.
You don't want single-point failure. Make sure the company you choose aligns with your philosophy. Ask them, "Who supports you, and how?"
You want to make sure their compensation model is aligned with your best interests. In other words, when you earn money, they do too.
And choose your property management company BEFORE you buy your properties. They can be an excellent resource for finding properties and asset class types that will work well for both of you.
Remember, you can't scale up without putting the right team in place. Getting a great property manager on your team helps you find the professional distance you need to run your business properly.
How do Section 8 rentals work?
Laura, from Naples, Florida, wants to know how Section 8 rentals work and how she can acquire affordable housing in her investment market.
First, a few things about Section 8. Section 8 is housing subsidized by the Department of Housing and Urban Development (HUD). But it's administered by local public housing agencies, so it's not always available and differs across the country.
Section 8 can be great because a portion of the rent is paid by the government. You basically have a guarantee you'll get most of your rent on time, regularly.
But tenants in this housing can be a tough crowd … sometimes they don't blend well with other, non-Section 8 tenants. For that reason, we like a property to be all Section 8 or none.
A great resource for learning about Section 8 is Mike McLean, who has published a book called the Section 8 Bible and has some great online resources, too.
Affordable housing can be a good place to be because of stagnant purchasing power … but make sure you're playing close attention to the program from which funding comes.
And keep in mind … the devil is in the details. If you're not managing the property yourself, make sure your property manager is well acquainted with Section 8.
Should I invest now, or later?
Casey, in Lehi, Utah, has been listening to the podcast, and now he has a pressing question.
Casey has saved up $100,000 to invest, but he wants to know whether he should invest now or wait until the market takes a dive. He mentions worries such as rising interest rates, an unstable dollar, and inflation.
Let's start with a premise … markets will either do well or poorly in the future. We know that. We also know that when the market hits the bottom, you can only go up.
Real estate is a long-term, buy-and-hold business. But it is interest-rate sensitive, so you want to make sure you lock in long-term financing if you invest now.
It's also good to keep some liquidity for if and when the market does go downhill.
Something we like to say is, "Opportunities are like busses. Another one will always come along … but you have to get on the bus at some point."
The way we see it, Casey has a few options …
Invest in things that are likely to do well, even when the market is bad, particularly mid-level rentals and below. There will always be demand for housing, especially mid-range housing.

Invest in a forced equity situation … a neighborhood or property that has room for improvement, which you can force upward in value. This will help you mitigate downward pressure to the dollar.

Invest in a bigger market … this provides stability, as these markets have more ballast during tough times.

Step in on the debt side of the market by

lending money

to other investors.

Work with an experienced syndicator who is more likely to get investments right, even when times are more precarious.
Remember, when you're in property for the long haul, most of the time you'll be fine. The key is to structure deals so you can weather the ups and downs.
Another thing to consider … the price only matters when you buy and when you sell. In between, it's all about cashflow.
Real estate is one of the best inflation hedges if you structure the financing properly relative to cashflow … but you can't fledge against inflation if you don't do anything at all!
How do I create residual income with little savings?
Jeff, in Fountain Hills, Arizona, says he is in an interesting situation.
He doesn't have any income, but he has enough cash to live on for 24 months. In the meantime, he wants to figure out how to create residual income that will pay for his living expenses going forward.
Jeff is looking at building a balance sheet of passive income sources.
But right now, he has time, labor, and energy he can put to work. And since he's not holding on to a chunk of cash, the active investor route is a good one.
Some options …
Force equity by fixing and flipping.

Earn cashflow by fixing, holding, and renting.

Become a syndicator

and use other people's money to make great investments. It's our favorite way to go full-time, fast.

Try

wholesaling

.
Basically, what Jeff needs to do right now is to build up his investment capital so he can start getting some cashflow.
But before he does that, we suggest he invest in education and build relationships. Get the right tools in your toolbox and the right advisors at your back before you go big.
Can you recommend turnkey management companies?
Keith hails from East Sandwich, Massachusetts. He recently bought a home through Mid South Homebuyers and is ready to buy another.
The problem? He's on the waitlist at Mid South. In the meantime, he's looking for another turnkey company that manages the houses it sells.
One disclaimer … we don't know anybody quite like Terry Kerr at Mid South.
But we do know lots of other great folks.
The idea of a turnkey provider is that they do the whole thing … find the properties, get them in great shape, put tenants in, and manage the rentals.
But before you look for a provider, think about the type of property, market, and team you want.
Then go ahead and search our provider network for someone who can help fill your needs. We don't guarantee anyone on the list, but we do promise we've spent a lot of time with them on the ground and have seen enough to trust them.
Should I attend Secrets of Successful Syndication now, or later?
Gene, in Boston, Massachusetts, is an investor who owns two duplexes. He wonders whether he should attend our signature Secrets of Successful Syndication conference now, or later in the year when he has more experience.
We've gotta say, we really think the key is for investors to come early and often.
This conference is designed for investors who already have a portfolio and are ready to take the next step.
But even if you're just starting out, it's a great way to get around what we call "evidence of success" and learn the power of networking.
Experience is something you can accumulate through other people. And syndication is all about having the experience to make good investment decisions.
So, for those who want to move forward, we recommend you start as soon as you can.
---
More From The Real Estate Guys™…
The Real Estate Guys™ radio show and podcast provides real estate investing news, education, training, and resources to help real estate investors succeed.
---
Love the show?  Tell the world!  When you promote the show, you help us attract more great guests for 

your

 listening pleasure!
No doubt you've heard Facebook's stock face-planted recently. But just in case, here's the whole gory story in just three headlines over five days …
Facebook stock hits record high ahead of earnings – MarketWatch 7/25/18
"Investors … continue to shrug off … gaffes … with privacy and security … Chief Executive Mark Zuckerberg … said … the company has not seen an impact on the company's top line."
Facebook's stock market decline is the largest one-day drop in US history
– The Verge 7/26/18
"Facebook's market capitalization lost $120 billion in 24 hours."
Facebook's stock set to enter bear-market territory after third straight decline – MarketWatch 7/30/18
"The stock has now fallen 22% from its record close … on July 25."
Of course, if you're a real estate investor this may seem like only a moderately interesting side story buried in all the news flying across your screen.
And maybe that's all it is.
Then again, maybe there are some things to be gleaned from this epic implosion … even for real estate investors.
Lesson 1: Just because everyone else is … doesn't mean YOU should
Your mom probably taught you that. But it's good investing advice too. It's never smart to be late to an equity party … or late leaving.
The so-called FAANG stocks (Facebook, Apple, Amazon, Netflix and Google) are the "must have" stocks for … just about EVERYONE.
The problem is popular assets often get bid up well past their fundamental value … as speculators jump in hoping to ride the upward trend for awhile …
… and hoping to be fast enough to get out before the trend turns.
Of course, hope isn't a very good investing strategy.
Lesson 2: Don't ignore problems just to keep hope alive
Notice the quote about investors continuing to shrug off bad news … ignoring the obviously developing problems at Facebook.
So when Zuckerberg comes out right before the bad news … even as Facebook's stock was heading to a record HIGH … and says the problems aren't affecting the top line …
… investors apparently chose to believe him, … and not heed the clues in the news that clearly showed Facebook was headed for stormy seas.
Now, investors are suing Facebook and Zuckerberg for misleading them.
But investors should also look at the big picture, and consider the motives of these who claim as is well.
Remember this classic assurance from the world's foremost banker?
"Importantly, we see no serious broader spillover to banks or thrift institutions from the problems in the subprime market."
– Federal Reserve Chairman Ben Bernanke on May 17, 2007
Just a year later the financial system all but imploded.  But the danger signs were there …
Peter Schiff and Robert Kiyosaki were warning people. Most didn't listen.
We didn't. But you can be SURE we listen today.
Lesson 3: Momentum is a condiment … not a meal
With real estate, sustainable profit is all about the income.
Sure, it's great when things get hot and people want to pay MORE for the SAME income.  But at some point, the numbers don't make sense.
You can bad fundamentals and invest primarily because "it's going up." But when momentum fades, prices snap back to fundamentals.
If you're on the wrong end of it, it's painful.
Of course, if you see it coming, you can cash out via refinance or sale, and store up some dry powder for the soon-to-be-coming sale.
Lesson 4: Trends and indexes are interesting, but the deal's what's real
We have a big, diverse audience … so we talk about big picture stuff. It's important to see the big picture.
After all, every asset you own is floating in a big sloshing economic sea.
If you're not aware of weather patterns and watching the horizon, you might not see storm clouds and rough waters forming.
But investors make money in EVERY kind of economic environment, so it's not the conditions which dictate YOUR success or failure.
It's your attention to being sure each individual deal YOU do makes sense.
That means the right market, product type, neighborhood, financing structure, and management team.
Keep the deal real … and have plans for what you'd do in a variety of economic situations …
… so when conditions change you're not caught unaware and unprepared.
"The time to repair the roof is when the sun is shining."
– John F. Kennedy
Lesson 5: Train wrecks in stocks can be tee-up for real estate
This is our favorite.
It's not that we take joy when the stock market reveals its true character … but we know it's a wake-up-and-smell-the-coffee moment for many Main Street investors.
As our friends Chris Martenson and Adam Taggart recently pointed out …
… if you take the FAANG stocks out of the stock indexes, the highly-touted stock index returns would have been NEGATIVE.
It's hard to diversify when you you're exposed to the hot stocks everyone's piled into … directly or indirectly.
So as Main Street investors come to suspect the disproportionate influence just a few arguably overbought stocks have on their TOTAL net worth and retirement dreams …
… history says people's hearts turn home to an investment type they instinctively understand and trust. Real estate.
So for those raising money from private investors to go do more and bigger real estate deals, a stock market scare can make it easier for your prospects to appreciate what you're offering them.
Lesson 6: Do the math and the math will tell you what to do
Very few paper asset investors we've ever met actually do the math.
They either buy index funds based on trends and history, and don't realize most are exposed to the same small group of hot stock everyone owns …
… or they buy stocks based on a hot tip, a gut feeling, or a recommendation from someone they think is smarter than they are.
But real estate math is SO simple to understand and explain.
And when you can quickly show a Main Street paper investor how a 15-20% annualized long-term return on investment real estate is quite realistic … with very moderate risk …
… real estate is the CLEAR winner.
Even a modest 3% per year price appreciation on 20% down payment (5:1 leverage) is 15% average annual growth rate.
Add to that another 2% or so a year in amortization … paying down the loan using the rental income … you're up to about 17% annualized equity growth.
Toss in another modest 3-5% cash-on-cash and some tax benefits and you're pushing 20% annualized total return pretty fast.
And that's just bread-and-butter buy-and-hold rental property.
There are all kinds of specialty niches and value-add plays which allow active investors to goose returns …
… or for a syndicator to put a lot of meat on the bone for their passive investors … and still take a piece for doing the work.
Lesson 7: Monitor your portfolio for weak links and over-exposure
Lots of paper investors who didn't even know they were exposed to Facebook are finding out the hard way …
… just like when we didn't realize our whole investing and business model depended on healthy credit markets.
So be aware …
When you're overly exposed to a critical factor like interest rates, credit markets, a tax law, a specific industry or employer, or even a currency or financial system …
… you run the risk that a single unexpected event can take a BIG bite out of your assets.
And while you might not be able to fix everything right away, the sooner you're aware of the risks, the sooner you can start preparing to mitigate them.
Until next time … good investing!
---
More From The Real Estate Guys™…
The Real Estate Guys™ radio show and podcast provides real estate investing news, education, training, and resources to help real estate investors succeed.