The Secret to Raising Money To Buy Your First Apartment Building
Don't wait until you have tons of money to start investing in apartment buildings!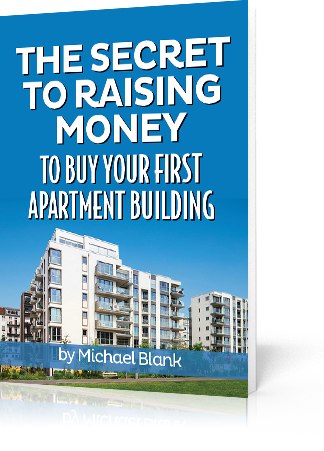 If you think you need to wait to have large chunks of cash in the bank or great credit to start investing in real estate … think again!
You can get started in apartment building investing today … and use other people's money. 
Investor and entrepreneur Michael Blank is ready to share his hard-earned experience in this real estate niche with investors like YOU. 
In this special report, discover:
✓ How to find your investors and what to say
✓ How to gain instant credibility even if you have no prior experience
✓ How to structure the investment and securities law considerations
✓ How to overcome the biggest obstacle: Yourself
✓ And more!
Visualize yourself raising all the money you need for your first apartment deal … and get started investing in apartment buildings!
Simply fill out the form below to access the "The Secret to Raising Money To Buy Your First Apartment Building" …
In our most recent edition of Ask The Guys, we weigh in on topics that are relevant to YOU.
From how to leverage retirement funds to how to get started in real estate without much capital, our questions have been handpicked with our listeners in mind.
Keep in mind that we are not legal or tax professionals. We do not give advice. The ideas in this show are simply that … ideas.
In this edition of Ask The Guys you'll hear from:
Your infinitely wise host, 

Robert Helms

His wise-guy co-host, 

Russell Gray
---
Listen
---
Subscribe
Broadcasting since 1997 with over 300 episodes on iTunes!
---
Review
When you give us a positive review on iTunes you help us continue to bring you high caliber guests and attract new listeners. It's easy and takes just a minute! (Don't know how? Follow these instructions).
Thanks!
---
Question: I want to get started in real estate investing, but I don't have a lot of capital. What can I do to get started now?
Two of our listeners, Miles from Atlanta, Georgia, and Jose in Mesa, Arizona, asked us this question … and it's no surprise.
When we think about investing, we think about money. But currency doesn't always mean dollar bills.
Relationships, opportunities, and knowledge are all valuable currency in the real estate investment game.
Find more experienced investors who have equity but don't have a lot of time. Unlike them, you have time to be boots on the ground and make things happen.
Find a network where you can gain knowledge. Then, bring ideas to the people with cash and show them how to use YOUR hustle for THEIR benefit.
Here's a quick example … and remember this is just an idea. Always consult professionals before taking action.
You may find someone who owns a dilapidated house. The owner is equity rich but the cash flow is poor. Maybe you could take the opportunity to partner with him. You could say, "I don't have the money to fix this up, but if it were fixed up, you could get steady cash flow. You have a good credit score and income, so you can borrow. You get the cash, and I'll do the deal."
You do the work and fix up the property. You supply the hustle. You make the deal … and then you both split the profits!
The one thing you can always do … right away, everyday … is build your brand, build your reputation, and build your network.
Question: The market for multifamily properties is so competitive. How do I find a property?
Our listener Sid owns a business in Daphne, Alabama. He's wondering whether he should give up on his search for a multifamily property and focus on setting up a hard location for his business.
Multifamily is SUPER, SUPER COMPETITIVE. It's hard to find deals that work and even harder to get one of those deals.
The first question to ask when it comes to multifamily properties is, "Am I in the right space?" If you're like Sid, and the market is hopping, the answer is probably yes.
If you're in the right space … but it's a little picked over … try looking off the beaten path to see if you can find a property that will offer more than just financial returns.
If you own a business, consider buying a building bigger than you need and housing tenants adjacent to you.
Find one-off deals that meet your unique set of needs. Be careful with your numbers and have a good plan.
Keep your business and your real estate investments separate.
This gives you flexibility down the line. You may decide one day that you're going to sell your business and keep the building because you have nurtured and created great tenants. OR, you may decide to sell the building and get some cash but keep your tenancy to operate your business.
Question: What's the mock real estate game you reference on your show and recommend playing?
Rob in Circleville, Ohio, wants to know about this game we're always talking about.
It's called CASHFLOW 101 and was invented and developed by Robert and Kim Kiyosaki.
Now, it isn't a real estate game necessarily … but it IS a financial game.
When you play a board game you have mental and emotional reactions. If you take the time to dig in and find out why you are reacting in certain ways, you can discover a lot about your mental makeup … and how to change it.
So, this game isn't as much about information as it is about transformation. It's a chance to identify your strengths and weakness and take risks in a low-stakes setting.
Question: I need to learn how to raise money. What would you recommend I do?
Jim in Doylestown, Pennsylvania, was bummed to learn that our next Secrets of Successful Syndication seminar isn't offered until March 2018.
Jim wants to get started in with residential assisted living, but he feels he needs to learn how to raise money first.
There are plenty of things you can do now to learn this valuable skill.  
Syndication is the most entrepreneurial form of real estate. Entrepreneurs go out into the market and find a problem to solve. Then, they convert that problem into an opportunity.  
To create opportunity as a real estate investor, you need to organize your resources … money, people, and ideas.
Get in an environment where you can learn from people who are already syndicating.
Find someone who is successfully doing syndication and say, "Hey, I love to learn. Is there something that I can do to help you?"
Offer your skills … whether you're good at market research or social media promotion or building websites. Build relationships.
A key to success is learning how to talk to people one-on-one about money.
To raise money, you need to learn the language of investing AND get really comfortable asking the right questions in order to understand another person's financial situation.
There are a few things you can do to get started:
Come to our event

How to Win Funds and Influence People

.

Pick up a book by Sam Freshman called

Principles of Real Estate Syndication

. This is NOT a motivational book. It's literally the textbook on syndication and a great way to learn the nuts and bolts of the topic.

Listen to syndication-focused episodes of our show on our website. Simply go to the search bar and type in "syndication."

Listen to general financial podcasts. You need to learn the language of money to communicate with other investors about your projects.

Sign up for

Secrets of Successful Syndication

in March. Get on the advanced notice list

here

to be the first to know when tickets are available.
Question: How can I be sure I'll have money to refinance a commercial loan when the balloon is due?
Charles in North Palm Beach, Florida, owns a handful of small apartment buildings and a multi-use building with no mortgage. He plans to purchase a 20-unit building when he finds a deal … and he wants to cash out by refinancing his multi-use building when he does.
But Charles … like many of you … keeps thinking about 2008. Because commercial loans now have short terms of 5 or 10 years, he wants to be sure he'll have money to refinance when the balloon is due.
There is nothing you can do to completely ensure there will be a loan available 5 or 10 years down the line. But even if there isn't, you WON'T be lost in the woods.
Private capital is always an option.
In order to take advantage of private capital, you need to make sure you have a strong operating property that is generating good cash flow. Cash flow is the price you pay to get your hands on capital.
The other thing you can do is check your balance sheet and make sure you can cross collateralize your loans.
One perk of private lenders is their flexibility compared to other sources. Lenders are more willing to consider multiple sources of equity. And if a private lender doesn't bite, consider using syndication to refinance instead.
Don't sit out of the market. You don't make money sitting out.
Be proactive. Don't be paranoid.
Charles also asked how we've found our best deals.
The answer is relationships. Build your brand. Build your network. Every great deal we have done is with people who know us and understand us.   
Question: Where can I find the "Prepare" report by Chris Martenson that you mentioned on a recent podcast?
Maryanne from Newburyport, Massachusetts, is referring to a recent show that included a special conference call with Chris Martenson and Brien Lundin.
On that call, we discussed a major announcement from China.
China is proposing to deal in the oil trade using a gold-backed currency. This could be a game changer in a worldwide system that isn't backed by anything.
At the end of that discussion we addressed what you can do to prepare. Listen in to get access to Chris Martenson's special report.
Chris Martenson will be on the investor Summit at Sea™ with us this year … we also recommend his book Prosper!
Question: Will there be a Belize discovery trip in summer 2018?
Bob in Rio Rancho, New Mexico, and his wife wanted to know how far out we schedule our Belize discovery trips. They want to include a discovery trip in their anniversary vacation … now that's a good anniversary!
We don't have the dates for upcoming Belize discovery trips yet, but we do schedule them several months in advance. For a trip in June, check our website in March or April.
Get on the advanced notice list to be notified as soon as dates are announced!
Question: Can I use money from my retirement accounts to make updates to my house?
Daniel in Livermore, California has both a Roth IRA and a traditional IRA. His goal is to maximize his tax deductions and avoid using cash savings to make updates to his home.
We're not tax advisors … BUT … our understanding is the answer is no.
When it comes to retirement accounts there are lots of things you CAN do, but one of the prohibited transactions is anything to do with your own personal residence.
We suggest talking with a CPA or a lawyer before making any decisions.  
Question: Do you know of anyone who has purchased training for the Residential Assisted Living Academy, and have you heard about subsequent real world successes?
Our final question comes from Lou in Rancho Palos Verdes, California.
You've probably heard us interview Gene Guarino on our program. He's the founder of RAL Academy and teaches folks how to do residential assisted living.
We have been to his trainings and know dozens of people who have not only taken his classes but also found success in the RAL market.
A reminder … we don't gain anything from Gene's success … except happiness for him and everyone else.
We love that Gene actually practices what he preaches. You can tour his properties and meet his staff. He has all sorts of resources and services available on the back end if you'd like more help beyond his classes, too.
If you're serious about being in this or any space … you need a mentor. If you don't have a mentor in a particular field, hire someone!
---
More From The Real Estate Guys™…
The Real Estate Guys™ radio show and podcast provides real estate investing news, education, training and resources to help real estate investors succeed.
We're back from what Robert Kiyosaki described as our BEST Summit at Sea™ so far.  It's hard to disagree.  And no, this isn't a pitch for the Summit.
In fact, alumni already grabbed about 40% of the available spots … before we even got off the ship!
While there's no way to describe the magic of the Summit, there are a few valuable ideas worthy of mention.
Developing social capital
New Summit faculty members Chris Martenson and Adam Taggart (The Crash Course and Peak Prosperity podcast) shared the importance of "social capital."
After a compelling presentation about the inevitable collision between exponential growth and finite resources (a fascinating topic!), Martenson and Taggart suggested your prospects for prospering will rely heavily on your network of relationships.
That's true whether a crisis strikes tomorrow or 100 years from now.
And it's not just knowing a large quantity of people … it's who those people are and how well you know them.
But even if a crisis NEVER hits, it's wise to invest in quality relationships.
Surprise faculty member, Ken McElroy often says, "If you want to change your life, change the people you hang around with."
This year, we had several young people take advantage of our Young Adult Program.  It allows a limited number of young adults ages 18-25 to get into the Summit for only $2,500.
More importantly, it gave these young people close personal access to many highly successful investors and thought leaders.
Our other surprise faculty member, Simon Black of SovereignMan.com joined Kiyosaki and McElroy for a one-hour private session with these young adults.
Simon said it was the most powerful experience in his four years of being a part of the Summit.
Going forward, we're dedicating up to 30 seats on next year's Summit to our Young Adult Program.
We believe investing in young people is one of the BEST investment we can make.  And we're thrilled our super-star faculty agrees!
But whether you're young or not-so-young, if you're interested in taking your education, business and investing to the next level, it's wise to put concerted effort into developing good relationships with great people.
Summit faculty member and legendary sales trainer Tom Hopkins (How to Master the Art of Selling) reminded us the key is being of service to others.
So it's not what you GET that matters most … it's what you GIVE.
That's easy to say, but often hard to do when our own urgent needs are clamoring for attention.
Tom says always remember, "Use money and serve people.  Don't use people and serve money."
A billion-dollar boo-boo
Consider the recent flap over United Airlines handling of an overbooked flight.
It's a case study in forgetting the MAIN thing.
Unless you've been off-planet for the last few days, you know a ticketed customer was forcibly removed … literally dragged … from a plane because the airline wanted his seat to reposition their own staff.
The details are all over the news, but the bottom line is the airline decided to "save" money by not raising the bid to buy people off the plane, or making other (presumably more expensive) arrangements to get their staff where they needed them.
In short, they served money and used people.  Oops.
Of course, the horrific decision and resulting disastrous PR resulted in a nearly BILLION dollar loss of market value.
And that's probably just the beginning of losses which will include customers, employees … plus money spent on public relations, training, and let's not forget … LEGAL.
It's shocking a mature business could be so short-sighted.
Relationships are the REAL asset
The beauty and danger of real estate is it's not traded in impersonal, highly automated exchanges.  It's a very PERSONAL business.
If you've got a good reputation and great relationships, real estate is actually pretty easy.
If your reputation is poor and your relationships are weak, you're almost always looking at leftovers.
But it's not just about deal flow … or even raising money.
Relationships provide access to ideas, perspectives, wisdom, encouragement, and inspiration.
Relationships change who you are, how you see yourself, what you reach for, and what you believe you can achieve.
We spoke on the Summit about Roger Bannister, the first human to run a mile in less than four minutes.
Until he did it, it was commonly believed it wasn't physically possible.
But once he did it, others soon followed … because he broke the mental barrier holding so many people back.
If this can be done in the world of athletics, where a certain level of physical skill is required … imagine what can be done in a less demanding arena like real estate investing.
During the course of the Summit, we heard from investors who started with next to nothing … and grew portfolios of THOUSANDS of rental units in just a few years.
Until you're around them, it SEEMS impossible.  But when you meet them and hear their stories, it opens your mind to the possibilities.  It EXPANDS your dreams and beliefs.
An epic experience
There were so many GREAT sessions including Peter Schiff on navigating the Trump economy, G. Edward Griffin on how the Fed affects everyone, Fannie Mae's chief economist Doug Duncan on the state of the U.S. economy and housing … and MANY more.
We had nearly 25 faculty members … our biggest ever!
Perhaps one of the best parts of the Summit were the eight expert panels featuring some of the biggest brains on banking, precious metals, marketing, real estate niches, the next crash, and more.
In the information age, panels are really powerful.
It's one thing to HEAR a great mind share big ideas.  But you can do that online.
It takes you to a whole new level when you watch several great minds DISCUSS big ideas. And to be a part of the conversation yourself?  Priceless!
With limited space on each year's Summit, we realize it's not possible for everyone to be there.  Hopefully someday, YOU can join us!
But in the meantime, we encourage you to seek out the smartest, most accomplished people you can … and find a way to get into high quality, win-win relationships.
They'll expand your thinking, show you possibilities you didn't know existed, open doors and make introductions to people and places you might otherwise take months or years to get to.
There's nothing we know of that can help you accelerate your success faster than smart investments in building social capital.
Until next time … good investing!
---
More From The Real Estate Guys™…
The Real Estate Guys™ radio show and podcast provides real estate investing news, education, training and resources to help real estate investors succeed.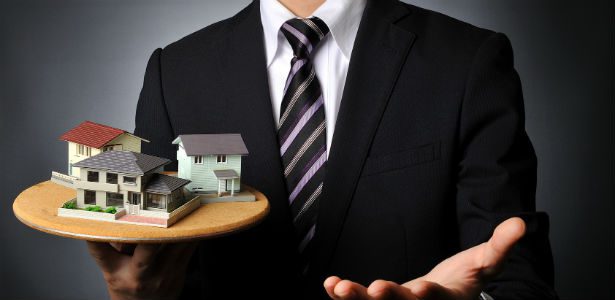 There's always twists and turns in real estate, creating a labyrinth for investors. Who can you trust with your questions along the way?
When you find them, let us know. In the meantime, we're happy to share our thoughts 😉
(Our lawyers make us add this friendly reminder: We're not lawyers, accountants or financial planners. In fact, we're not even all that bright. We just share ideas and information for you to consider when working with your own professional advisors.)
In this latest edition of Ask The Guys, we take a deep dive into our email bag and pick out some great questions, including…
Should I flip homes or rent them out?
What are some market indicators I should know about?
How do you recommend I raise money?
Tune in and see what we have to say in our latest edition of The Real Estate Guys™ radio show with:
Your on-a-quest-for-answers host, Robert Helms
His (trusty?) answer-finder co-host, Russell Gray
---
Listen
---
Subscribe
Broadcasting since 1997 with over 300 episodes on iTunes!
Review
When you give us a positive review on iTunes you help us continue to bring you high caliber guests and attract new listeners. It's easy and takes just a minute! (Don't know how? Follow these instructions.)  Thanks!
---
Question: Should I flip a house or hold and rent it out?
Andrew from Portland, Oregon, reached out to us, "tired of getting a paycheck while someone else gets the profit."
The Real Estate Guys don't do a lot of flipping. In our mind, flipping is not real estate investing, but flipping IS a way to make good money.
The essence of business and investing is to build a machine that accumulates the efforts of others (time, money, etc.) as an organized "asset" with a cash flow.
Investing is putting your dollars out to work instead of your labor.
When renting to people, they pay you rent out of their earnings. That's their effort, turned into a cash flow for you.
A lot of folks think in terms of: Cash > Asset > Cash. (Taking cash to build an asset that creates more cash.)
We encourage you to think in terms of: Asset > Cash > Asset (Using an asset that creates cash flow so you can invest in more assets.) Assets are our end goal.
So you could use your skills to rehab a home, tenant it, and keep the income.
We have a good friend Terry Kerr who has built a portfolio of properties in a thriving business in Memphis using that model.
Question: Should I buy a home before an investment property?
Sonya from Pembroke Pines, Florida, is a smart woman looking for the best way to use her $32,000 VA loan.
She's renting right now, "because it's tough to find a home in order to afford to buy an investment home. Which should I do first?"
We say where you live is a personal choice based on where you want to be and the type of home you want to live in.
Sonya isn't sure she wants to stay in Florida long-term, which is part of her dilemma in choosing a property.
She's got this VA loan eligibility for a primary residence. The nice thing about the VA is that once you buy a property is that even though it's an owner-occupied loan, if you live in the home and move, the loan can stay in place after you move.
You could even buy another home as an owner-occupied loan. Keep in mind, you can generally only have one VA eligible property at a time.
If Sonya buys a home to live in, and there's a possibility of moving, it's probably best if she feels comfortable it would be a profitable rental, in case it's not easy to sell.
(That's the thing about home ownership: You will pick up some tax breaks but you're also tethered to the property.)
There's always the chance you may end out getting stuck in a property.
Sure, home prices have been going up, but it doesn't mean it will keep going to the moon.
Based on the chance you may or may not be trapped in a property you may not want long-term to take that VA and use it somewhere else.
As far as renting goes …
We say there's really no harm in renting today if you're figuring out how to put your assets to work.
Question: David in Boise, Idaho, asked: "Are there limits, as a percentage, to invest my self-directed IRA? Can I invest it into one property?"
We definitely recommend you talk to a tax advisor. If your IRA is self-directed, then yes, you are legally allowed to invest as you please.
While you can, the bigger question is should you invest it all into one real estate project?
Generally speaking, it's not a good idea to put all your eggs into one basket. It may be prudent to diversify.
We don't have all the details on David's portfolio, but the general principle is it's never good to be greedy. Sometimes you swing hard and get the Grand Slam, and sometimes you strike out. If you're not prepared to strike out, it might not be the best route.
Question: Looking to diversify in several markets, what do you think?
Rick in Michigan is looking to raise money through a syndication, and has a plan to acquire four or five properties in several markets, including one or two vacation properties in Belize.
We love his idea to syndicate, putting together a lot of people's resources to do something bigger.
Rick wants to have all the properties managed except those in his own area, which he plans to manage himself.
At the high level, we love the idea.
It's wise to diversify across markets and property types. We like that he's throwing in some vacation properties. But here's our hang-up: Why manage it yourself?
Rick, you're going to be attentive to what's going on in the other markets. You're managing money and time.
Time is tricky. You can't raise more time.
If there's room in your business model to have a property manager, then get someone else's help to manage the properties in your area.
Also consider this …
Since you'll be having investors as part of your building this portfolio, you have to disclose every way that you may be compensated. Being a property manager could appear as a conflict of interest.
You need to build a team and build a relationship with the team. If you're managing the properties purely to save money, raise more money.
As Simon Black says, "Add a zero to your thinking."
If the only gating item is the amount of money, that's largely a mental block.
Question: What are the market indicators?
Everett in Coral Gables, Florida, reached out to get more clarification on the market indicators.
We suggest looking at net migration, which will be either a net positive or negative. You always want to look for a POSITIVE net migration.
There are some markets where more people leave than come in. That's bad news.
For example, look at Detroit, Michigan. It had a population of 2 million people. Now it's somewhere between 600,000 – 800,000 in population.
In Detroit, they are literally tearing houses down – removing inventory – because it's more of a liability to have squatters in them.
Detroit's an exaggerated scenario.
The point is these markets shift slowly and if you're not paying attention, then you get left holding the bag.
Another indicator of market health is how long it takes to sell a home.
Not just annually, but from a month-to-month basis. What are the average days on the market?
There's a whole lot of other indicators … check out our podcasts for more!
Question: What's the legality of wholesaling? Do I need to be a licensed realtor?
Shawn in Fort Meyers, Florida, reached out to us to learn more about wholesaling.
Wholesaling is the idea of getting into a contract for a property that you're not going to buy, then finding another buyer.
Since you did the work of finding the property, other time-strapped investors may pay for your efforts in finding it for them. They'll take it off for hands for a small fee.
The legality portion is tricky.
The smartest thing is to ask a real estate attorney the question. Tell them what you want and ask how to do it within the law.
We're guessing wholesaling would be fine.
To have a license means you are brokering, or representing a third party.
When you make the contract as a wholesaler, you're NOT representing anyone.
Make sure you understand HOW you should sign the contract …
This will be either as a "signee" or a "nominee," depending on what your attorney tells you.
What you're effectively being compensated for is tying up the property at a decent price and getting a buyer.
Again …
The smartest thing to do when you have a legal question is to spend a couple hundred dollars and GET COUNSEL from a qualified real estate attorney.
Question: With fixed-rate loans, backed by real estate, am I making a bet on inflation?
Patrick in Belgrade, Montana, reached out to us with a great question.
Looking at history and trajectory of U.S. dollar, it's tempting to think it's going down. Is it possible the U.S. could have a lost decade of inflation?
If you're investing for the long-term, our opinion is the trend is your friend.
If you look around the world and the economic uncertainty globally, you'll see the dollar is less flawed that in other countries.
If all the currencies are sinking, then long-term the dollar will be in the same ship.
We see you having a better chance of inflation than deflation.
In a lot of markets in the world, the U.S. dollar is the de facto for real estate purchases.
As a real estate investor, you need to be prepared for either side – whether the dollar loses or gains value in the global marketplace.
How?
Structure yourself conservatively, not razor thin on the cash flow.
Pick markets that are more in demand, and think more about where they are GOING then where they are now.
Go to cheaper places, where the cost of living is lower but quality of life is good.
These are big, strategic decisions.
If you are serious about understanding about macro economy, this is more than we can dedicate to an episode. That's why we dedicate and entire, fabulous WEEK to it: Summit at Sea™.
We commit ourselves for a week of intense discussion with some of the greatest minds in banking, commodities, real estate, and investing. They give us a 360-degree look at all of these different topics and come out with actionable intelligence.
It's a big investment of time and money. It's also a blast!
Question: I'm just getting into investing, partnering with my dad. What should we be sure to include in our portfolio?
Andrew in Yucaipa, California, is 31, using his dad's retirement to build a portfolio.
We've learned the hard way …
Structure your portfolio to weather a storm!
If you are betting on financing to take you out of tight spot, be cautious. If you're being conservative and you're picking a good demographic, have adequate reserves, and not letting yourself get to the point that you might have to sell.
You NEVER want to HAVE to sell.
Instead, you want to do determine your own timing.
We recommend recession-resistant product types. When times are bad, the wealthier are going down t middle class homes. When times are good, people are getting raises and upgrading their homes.
How to protect yourself?
Stay away of high-end stuff and choose more of the bread-and-butter middle ground.
Create your future
All of these were great questions. If you've read this far, you're interested in investing BECAUSE you have goals. Good for you. That's where it all starts.
You want to improve your life.
You want to create cash flow.
You want more freedom.
You can do it! Go out and make equity happen!
---
More From The Real Estate Guys™…
The Real Estate Guys™ radio show and podcast provides real estate investing news, education, training and resources to help real estate investors succeed.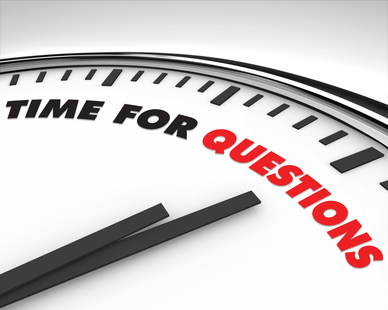 In another intriguing rendition of Ask The Guys,  we dig deep into the email grab bag and pull out another great batch of listener questions.
Behind the mics but ahead of the times for this Ask The Guys edition of The Real Estate Guys™ radio show:
Your Answer Man host, Robert Helms
His questionable co-host, Russell Gray
---
Listen
---
Subscribe
Broadcasting since 1997 with over 300 episodes on iTunes!
Review
When you give us a positive review on iTunes you help us continue to bring you high caliber guests and attract new listeners. It's easy and takes just a minute! (Don't know how? Follow these instructions.)  Thanks!
---
How to Invest in Out of Area Real Estate
This questions comes up ALL the time….especially from people living in high cost, low rent areas like California.
We always say, "Live where you want to live, but invest where the numbers make sense."
Easy to say.  But how?
The answer isn't complicated, but it does take some work.
First, get in touch with your inner investor.  That is, decide what you want your real estate investing to do for you…and what you're willing to do to get it.
Sometimes travel's involved.  You'll definitely need a team.
Next, pick a market that is likely to provide the kind of real estate opportunities you're looking for.
Some areas are tight supply relative to high demand.  That means they're expensive and likely to increase.  But they probably won't cash flow.
Other markets provide solid cash flows and abundance of working class jobs.  But don't hold your breath for huge equity gains…unless you force it through adding value.
Once you have a market, it's CRITICAL to build a TEAM.  And the most important, yet most unappreciated and overlooked team member is the lowly property manager.  This is the MOST important person on your team.
After all, your property manager is the primary person responsible for managing income and expenses.  But your property manager can also help you identify prospective properties to purchase.  It's something we put a big emphasis on in all our market field trips.
Sadly, most newbie investors get excited about the property and pro-forma financials…and then figure out the market and management later.  BIG mistake…and one you should avoid.
What's the Best Investment for a Sixty-Something Passive Investor?
That's like asking what's the best medicine.  It really depends on what's ailing you!
With that said, we think the first and best initial investment for ANY investor is in education.
As Ben Franklin said, "An investment in knowledge pays the best interest."
But as much as love books, podcasts, webinars, seminars, summits and field trips…sometimes a great way to learn is simply to talk with some experienced investors.  Especially those who don't have anything to sell you.
Generally speaking, "best" is really a matter of suitability.  The goal is to pick an investment vehicle and strategy which is most likely to produce a desired outcome with minimal risk.
With that said, ALL investing decisions have risk….including a decision not to invest…or a default decision not to invest by not deciding anything at all.  In other words, inaction is an action by default.
So when you know you need to do something, the trick is to think about what you're really aiming at.
In financial planning, it usually comes down to the following categories:
Preservation of Purchasing Power (some call it Preservation of Principal, but we think that's a misnomer.  Because if you're sitting in a currency which fails, or a bond or note which pays in a currency that fails, you may get paid back, but you won't be able to buy anything)
Income (interest, dividends or profits from ongoing operations…like rent)
Capital Appreciation (equity from buy low, sell high)
Growth and Income (a balance between growth and income…something income producing real estate does quite well).
Then you have to look at time frames and liquidity.  How long can you leave the money in the investment?  What if you have an emergency and need the money out sooner than expected?
If not being able to get to the money creates a unbearable hardship, you can only choose investments which can be quickly sold or otherwise converted to cash.
Typically, the more liquid an investment is, the lower the return (think savings account)…or the more volatile the pricing (think stocks).
Real estate is relatively stable, but not very liquid.
This a bigger topic than a blog or a broadcast, but an important one.
Basically, it comes down to knowing your needs and understanding your options.  Both require asking good questions, verifying the answers, and thoughtfully considering how to best select the investment choices whose features most align with the needs you're trying to meet.
Where to Get Money for Building and Investing?
Another common and popular question.  The great news is there are LOTS of options!
Typically when people ask this question, it's because they aren't lendable or banks aren't lending.
So aside from traditional loans where you need to qualify based on your credit, income, net worth and (sometimes) your investing experience, private money is a place many investors are turning to these days.
In our Secrets of Successful Syndication Seminar we talk about how private investors can serves as lenders or as equity partners, or as both.
And with interest rates so low and the stock market so volatile, many people are looking at private placements back by real estate as a great place to invest their savings.
Many of these private investors are discovering they can use funds from their self-directed IRA, in additional to their other savings and investments, and enjoy the benefits of real estate without the hands on hassle.
So if you have investing expertise and can show a private investor how you can put their money to work in your deal and pay a good return, you'll probably get some takers.
You still need to "qualify", but it's personal based on the relationship, the deal, and your's and your team's ability to execute.
Where Can I Find an Experienced Investor to Mentor Me?
This is a GREAT question for several reasons.  First, it implies the need to learn from someone more experienced.  Real estate investing attracts a lot of mavericks and they naively dive in because it looks easy.
Then, when they get in trouble, they don't have anyone to turn to for help.  Or they're embarrassed and just try to figure it out on their own.
If you push your limits (and you should), you're bound to get stuck at the upper limits of your ability.  This is where your mentor can help you break through.
They key is to have the right mentor with the right access and relationship.
This is a TALL order because most successful people are very busy.  So when you find a prospective mentor, you'll need to provide something of value.
So the first thing is to decide what kind of investor YOU want to be.  Then go look for someone who's been successful doing what you want to do.
Next, figure out a way to get close.  You want to learn as much as you can, so you can look for ways to add value.
Obviously, sometimes people who love to teach create mentoring programs.  And if they're credible and qualified, these can be great investments.
Other times, you might find someone to mentor you in exchange for your helping them.  For example, you could volunteer time to do research, vet deals, inspect properties or assist an active investor in some way.
A GREAT way, if you have the ability, is to help an expert investor write a books, create a seminar or develop a training program.  Now you're on the inside, and you get a front row seat for all the best ideas.
You're Just One Good Idea or Relationship Away from a New Success
While it's true you need to kiss a lot of frogs to find the Prince Charming real estate market, team member, deal, investor or mentor…when you find that winner, it suddenly all becomes worth it.
And because most people don't have the fortitude to keep pressing forward, you'll find the longer you stay in the game, the less crowded it is.
So keep on kissing those frogs and it won't be long before you leap frog to the top!
More From The Real Estate Guys™…
The Real Estate Guys™ radio show and podcast provides real estate investing news, education, training and resources to help real estate investors succeed.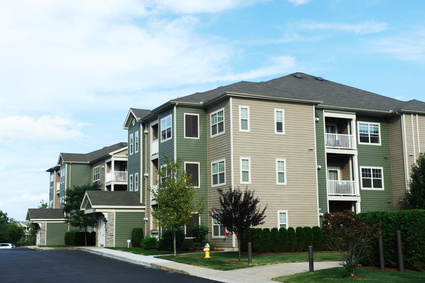 Apartment buildings are the logical step up for most single-family home investors. And apartments are where many of the "big boys" play.
In a low interest rate world, the cash flows on multi-family properties has attracted gobs of capital…creating a many funding options, but also a lot of competition for viable deals.
In this episode, we visit with a multi-family lender, investor and syndicator to discover what he sees…and what he's doing…in one of the hottest apartment markets in the U.S.
Taking part in this apparition of The Real Estate Guys™ radio show:
Your A-class host, Robert Helms
His C-class co-host, Russell Gray
Our multi-faceted special guest, Michael Becker
---
Listen
---
Subscribe
Broadcasting since 1997 with over 300 episodes on iTunes!
Review
When you give us a positive review on iTunes you help us continue to bring you high caliber guests and attract new listeners. It's easy and takes just a minute! (Don't know how? Follow these instructions.)  Thanks!
---
Apparently Apartment are Appealing
Except for an under cheek sneak rate hike of 25 basis points back in December, the Fed hasn't been able to pry interest rates off the floor in nearly 8 years.
Since the depths of the Great Recession, investors have been faced with taking their hard earned funds into the Wall Street casinos…OR…putting them into hardly earning savings accounts and bonds.
Once the dust settled after the mortgage bomb went off, apartments emerged as one of the most appealing asset classes…for lenders, investors and institutions.  So much so that gazillions of dollars poured into the space…pushing prices UP and cap rates (yield on capital) DOWN.
In spite of that, apartments remain a VERY high demand product type….especially in the right markets.
Apartment Lending Today is as Good as It Gets
Assuming your definition of "good" isn't indiscriminately lending to unqualified borrowers against poorly performing over-priced properties in pathetic markets (say that fast 10 times…that, that, that, that, that, that…..)
Michael Becker says lending today is as good as you can get.  And that's GREAT news for serious investors.
Becker reminds us that 8 years ago, in the wake of the meltdown, banks were effectively in the fetal position licking their wounds.  They weren't interested in lending.  They just wanted to survive.
Today, regional and community banks are actively engaged in commercial real estate lending.  Fannie and Freddie have HUGE bucket of over $30 billion to place this year.  And even paper asset investors are beginning to have an appetite for CMBS (Commercial Mortgage Backed Securities) again.
That's all AWESOME…because funding is the fuel that powers your portfolio.  It's hard to go very fast without it.
How To Qualify for an Apartment Loan
The first thing to understand when it comes to apartment loans is that it's all about the DEAL.  Well, at least mostly.
The lender knows the payments are coming from the operations and not from your personal paycheck.  Whew!
So the lender will take a good look at the property and especially the income and expenses.  If there's plenty there, getting the loan will be a LOT easier.
But YOU still matter.
The lender wants to know you know how to operate an apartment building.  So EXPERIENCE really matters.
Now, just like your first job, you may wonder how do your get your first deal if you have to be experienced.  After all, if this is your first deal, then by definition you have no experience.
Sounds like a Catch-22.  And it is.  Sort of.
The secret is to partner with someone experienced so you get a deal on your resume.  Then, "Voila!"…you're experienced.
It's not rocket surgery.  But you do have to know someone who'll help you lose your apartment investing virginity.
What Are the Risks of Investing in Apartments?
Big question.  The short answer is not knowing what you're doing.  That's why the lenders want to see experience.
But even when you KNOW what you're doing as an "operator", you also need to make sure you're structured to weather stormy weather.  And we're not talking monsoons or hailstorms.  More like financial earthquakes.
So our chat with Becker reminded us of some brilliance we penned in Equity Happens…
"Cash Flow Controls and Reserves Preserve"
It's really common sense.  But when an asset class gets hot, price speculation is SO much more exciting than boring cash flow.  And who likes to sit on piles of idle cash for a rainy day?
But sufficient "debt coverage ratio"…a fancy term for Net Operating Income (Gross Rents less Operating Expenses before Debt Service) being MORE than the mortgage payment is not just required…but a good idea.  Lenders usually want about 20% more…or more.  And so should you.
But besides having enough cash flow to comfortably pay the mortgage, it's important to have enough cash reserves to handle unexpected capital expenses…like a new roof, sewer or parking lot.
After all, if you can't maintain the property, you'll lose tenants…and income.  And if you REALLY neglect the property, the regulators might come shut you down completely.  That would be bad.
Always Have a Plan A, B and C
Real estate investors tend to be optimists.  We buy properties because we expect things to go well.  Otherwise, why would we bother?
And most of the time, most things go pretty well.  At least well enough to manage.  And many of the problems are things we can control…or substantially influence.
But sometimes stuff just happens that's hard to deal with and outside our control.  So in addition to adequate cash flow and reserves, it's a smart idea to have more than one plan for the property.
As a rule of thumb, you should never get into a deal…or structure a deal…so you don't have at LEAST two ways out.  Call them Plan A and Plan B.  And tossing in a Plan C is usually a good idea too.
For example…since we're on the topic of financing…based on today's climate (stupid low interest rates) it's wise to lock in as LONG as possible.  Even if you're plan is to pump up the rents and refinance out all your new equity or sell to the highest bidder in a couple of years.
What if interest rates rise and there are no good loans available to both you or your potential buyer?  Are you prepared (Plan B) to stay in the deal and ride out the storm?  You should be.
And if you're syndicating (raising money from private investors) and the property's doing great (good job!), it can be REALLY tempting to highlight your brilliant investing skills and cut all your investors big, fat checks.
But this drains your cash reserves, and if you fit a speed bump on that rocky road to riches, a little cash can smooth things out.  If you don't have it, then you might need to make a dreaded "cash call" on your investors.  Yuck.  That's no fun.
What IS fun is listening to a smart and accomplished guy like Michael Becker talk about how he went from small time to medium large time in just a few years.  Over 3,000 doors and counting.
Now THAT sounds like a good plan!
More From The Real Estate Guys™…
The Real Estate Guys™ radio show and podcast provides real estate investing news, education, training and resources to help real estate investors succeed.
Throughout human history, there have been pivotal moments when new frontiers have opened up huge opportunities for those rare brave souls willing to take on the challenges of pioneering new territory.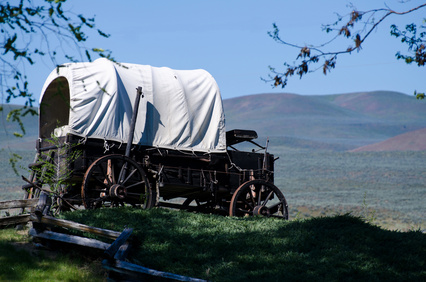 It was true when the pilgrims fled Europe to build a new life in America.   It happened again when courageous settlers answered the call to "Go West, Young Man!".
Modern business history is replete with stories of innovative entrepreneurs who entered the unknown frontier of the internet.
For real estate investors today, a new world of opportunity has opened up…and that's the topic of this episode of The Real Estate Guys™ radio show.
In the covered wagon studio pioneering the broadcast airwaves:
Driving the dialog…your brave and bold host, Robert Helms
Pulling the wagon…his old mule of a co-host, Russell Gray
Providing navigational guidance…attorney and regular contributor, Mauricio Rauld
The days of homesteading huge tracts of land, or staking claims for gold mines, or prime internet domain names is long past.
So it may seem like all the great opportunities are gone.
Wrong.
As you may recall, back in 2010 our friend and attorney Mauricio Rauld brought The JOBS Act to our attention.  In it, were provisions to ease up on the highly restrictive rules about raising money to fund private deals.
We got excited and waited eagerly for the implementing regulations to be released.
We waited…
And we waited…
And we waited some more….
No wonder this "recovery" hasn't taken hold.  But that's a rant for another day.
For a lot of people, the whole concept fell off their radar.  But not your intrepid talk show hosts.
Finally, in September 2013, the Securities and Exchange Commission (SEC) released the regs, and the legal community began to dig in so they could explain them to their eager clients.
And WHO are their eager clients?
People like us…like you…entrepreneurs of ALL kinds, including real estate investors, who've been locked out of marketing their opportunities to investors looking to put capital to work.
The prior SEC restrictions on solicitation gave a distinct advantage to Wall Street, where publicly registered companies can offer their stock to the general public.
Meanwhile, competing private offerings (like the $2 million you want to raise to buy that cash flowing apartment building), could only be presented to friends, family and others that the "sponsor" (the guy or gal raising the money) had a pre-existing relationship with.
While Wall Street still has a huge edge, the new rules permit sponsors to advertise to and accept investments from accredited investors…without the pre-existing relationship requirement.
And just like stock exchanges were created to facilitate the trading of public securities, crowdfunding platforms are being erected worldwide to facilitate the presentation of private securities to accredited investors.
Less than a year later, many of these platforms are already operating…and many more are coming.  This means more deals will see the light of day.
And for investors, more opportunities will open up.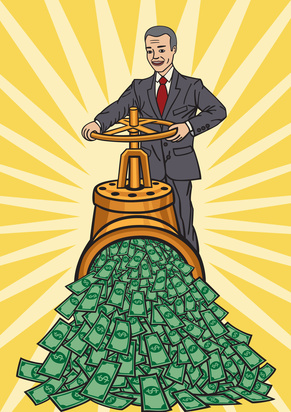 In other words, the flow of money from investor to opportunity will be opening up.   Ever since the crash, we've been saying that the economy doesn't have a liquidity problem, it has a circulation problem.
And while the government has created a lot of impediments by creating more regulations, in this case they are easing a restriction imposed after the Great Depression of the 30's….and it promises to improve the economic circulation of the economy.
Whether you decide to jump into this pool or not (as either an investor or a sponsor), the resulting flow of capital into the space will have an affect on supply, demand, capacity to pay, and inventory.  So it's something for you to pay attention to.
Of course, if you decide to participate, a brave new world of opportunities is just opening up for you!
Listen Now:
Want more? Sign up for The Real Estate Guys™ free newsletter!
Don't miss an episode of The Real Estate Guys™ radio show!  Subscribe to the free podcast!
Stay connected with The Real Estate Guys™ on Facebook!
The Real Estate Guys™ radio show and podcast provides real estate investing news, education, training and resources that help real estate investors succeed.
Real estate is going to the next level.  Are you?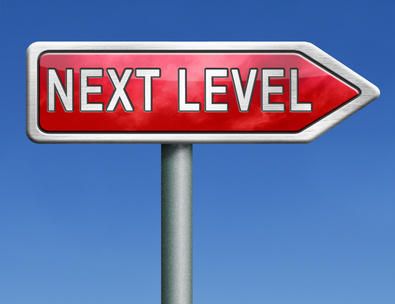 In case you hadn't noticed, real estate prices have been rising in many markets.  This is because money has been flowing steadily into real estate and driving prices up.  And this is in spite of a generally weak economy.
We could go into all the reasons why there's still plenty of opportunity in real estate, but that's not the focus of this episode.  Instead, we're talking about how YOU can put yourself into the flow of money into real estate by aggregating capital to do more and bigger deals.  Sure, we've talked about this before…but do you ever get tired of doing more and bigger deals?  We don't.
Stepping up to the microphones for this episode of The Real Estate Guys™ Radio Show:
Your syndicated talk show host, Robert Helms
His low level co-host, Russell Gray
The Godfather of Real Estate, Bob Helms
No money down real estate has been the fodder of late night TV infomercials for decades.  And we love it.  No money down, creative real estate is a great way for someone who is literally starting with nothing to get into real estate.
However, the vast majority of people who engage in real estate investing start out with their own cash, income and credit.  It's just easier.  But when you have the real estate investing bug and market conditions are right, it doesn't take long to run out of your own money.
When this happens, you can sit out until your personal financial batteries recharge.  Not a good choice…because when the market is great, it's smart to get all you can.
You could order a late night TV course and go out looking for no money down scenarios.  A better choice, but very limiting.  While no money down deals certainly exist, they are undoubtedly more rare than the many other profitable deals where you will need to have funds available for earnest money, down payments and due diligence expenses.
Another option (our preference), is to leverage your experience and relationships to help other people put their money to work in real estate.  This is called "syndication".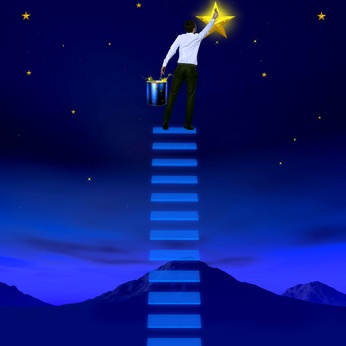 Another great reason to syndicate is the real estate version of the law of attraction.  That is, if you have purchasing power (money), deals will come to you.  You just have to let the world know you're open for business.
So "no money down" is exciting when you're thinking small and don't have anything to work with but want to get started.  But don't expect to attract deals when you have no money.  You'll need to turn over a lot of rocks to find a deal you can really do with no money.
All that to say, syndication is one of our FAVORITE topics.  Especially right now.
There's a lot going on at the macro-economic level that is pushing money (currency…i.e., dollars) into the economy.  We won't get into the mechanics here, but the evidence is in rising asset prices (stocks, real estate, commodities) when there isn't robust underlying economic growth.
As a result, interest rates remain low…which is great if you're a borrower.  But not so great if you're a saver.  And with interest rates so low, bonds (IOUs which pay interest) aren't attractive investments.  Worse, the downside risk on bonds is high because if interest rates rise, bond values drop.  Again, we won't spend time on that here, but if you want to raise money, you need to understand other asset classes so you can explain why your offering is better.
So Main Street investors looking for decent returns often think they are stuck with "investing" in a stock market whose gains are largely speculative.  You have the opportunity to help investors get into an attractive alternative to stock speculation: income producing real estate.
Once you're convinced of that (and we're guessing if you're reading this blog, you're already a believer in real estate as an investment), then the bigger question is how do you do more, bigger and faster?
Syndication is the answer.  It's where investing and entrepreneurship meet because what you're really doing is setting up a business to invest.  In other words, you become a manager of other people's money. If that freaks you out a little (or a lot) because of the responsibility of managing other people's hard earned money, then you're exactly the kind of person the business needs.  Sadly, lots of people get into the business who don't really care about other people…they just want the money.
Now, once you decide to get into the business, there are essential steps you must take to get set up properly.  This is important both for your own safety and that of your investors.
You'll need to set up an entity structure.  This will usually mean forming a management company which you will operate, and a holding company which will own your equity.  Later, when you find a specific deal, you'll probably form a single-purpose LLC to hold the property.  We're not lawyers, CPAs or investment advisers, so check with your own team.  But in our experience, this is usually the way it gets set up.
A word of caution…when you're selling shares in an LLC, you're dealing with securities, so you need to have professional advice.
Speaking of advisers, one of the most important things you need to do is build a team.  You'll need lawyers, accountants and business advisers.  And all of these need to be in your budget.  So you may need to front some of the money, but once you start operating and raising money, you can usually be reimbursed for some or all of these expenses.  Just be sure it's all in the budget and disclosed to your investors.
Does all this sound daunting…like a lot of work?  It is.  But that's good.  Because once you get through it, it creates a barrier to entry which reduces the competition.  Getting a college degree is a lot of work too (more than setting up a syndication company), but a college degree gives you a competitive edge when seeking employment.  Same concept.  Seriously, if it was easy, then all the pretty people would've already done it.
So don't be dismayed by the effort it takes to set up a syndication business.  You've probably successfully done other things in your life which are much harder.  Just make sure you take the process seriously and put in the time and effort to do it right.
This episode of The Real Estate Guys™ will help you understand the opportunity and some of the steps you'll need to take step up to the next level through syndication.  This could be your chance to reach for the stars!
Listen Now:
Want more? Sign up for The Real Estate Guys™ free newsletter
Don't miss an episode of The Real Estate Guys™ radio show! Subscribe to the free podcast
 Stay connected with The Real Estate Guys™ on Facebook!
The Real Estate Guys™ radio show and podcast provides real estate investing news, education, training and resources that help real estate investors succeed. Visit our Feedback page and tell us what you think!
Many people are seeing the big opportunity in raising private money to do more and bigger deals.
So we thought it would be a good idea to go into the Archives and dig up an episode we did with our friend and attorney Mauricio Rauld.  After all, we don't want anyone getting into a syndicationally transmitted debacle.
Providing prudent policies for practicing safe syndication:
Your carefree host, Robert Helms
His cautious co-host, Russell Gray
Attorney and wet blanket, Mauricio Rauld, Esq.
Raising money from investors can be a great way to to fast track into full time real estate.  It's an alternative to the typical "how-to-get-started-with-nothing-in-real-estate-investing" techniques such as wholesaling or bird-dogging.
Even better, it gives you a chance to build a portfolio of your own right from the beginning.  Wholesaling is about generating quick cash today.  But you need to keep finding new deals all the time.  So while it's a great way to make fast money, it's a treadmill of feast and famine.
Whereas (we just wanted to say that because it sounds kind of legal), building a portfolio of income producing properties and earning a recurring management fee can be a a way to earn money from a real estate portfolio that you build using investors' money.
But this episode isn't about convincing you that starting a fund or taking on partners is the best way to go.  It's more about important things you need to be aware of once you decide to go down that path.
Many real estate investors don't have much legal background.  So they go buy a few houses in their own name and rent them out.  After a while, they move up to apartment buildings or small strip centers.
At some point, hopefully sooner rather than later, asset protection and estate planning attorneys get involved.
Meanwhile, your friends and family see you doing well (or they read the papers and see real estate is doing well) and they want to get into a deal with you.
Great!
So you all put something into the deal and you're elected to manage it.
Oops.
Here's where it starts to get sticky…
(Remember, we're just radio guys, not lawyers…so check with your own attorney…or call Mauricio…before you take any action on anything you find on the internet, including this blog)
If you take money into a deal where you're in control of the deal, even if you're not offering shares of an entity like an LLC or corporation, you might be offering a "security".  And when you offer a security, there's a few important things you need to be aware of.
First, all the the risks that you can reasonably be aware of need to be disclosed.
Next, you want to be very careful about "blue sky" (as in "there's all sunshine in the forecast") and other "forward looking" statements.  It's a fine line between saying what you HOPE will happen and making a PROMISE that something will happen.  You might know what you mean, but if it's stated the wrong the way and things go sideways, a plaintiff's attorney can twist those words into a liability producing commitment that you failed to meet.
Also, when you're conducting business on behalf of an entity, it's important to always follow proper corporate formalities.  If you say or sign something in your own name, without properly putting all parties on notice that you're functioning in the role of manager or officer of an entity, then you may have inadvertently created "a hole" (our nickname for the lawyers of financial predators) in your corporate veil.
That means EVERYTHING you own is potentially at risk.  Yikes!
Are we trying to scare you away from syndication?  Certainly not!
But we are trying to scare you into being sure you're smart about it.  Just like when you took driver's training in high school and had to watch all the movies about nasty car crashes.
Syndication is something people do safely all the time, just like driving cars.  But like cars, it's a big responsibility and one you should take seriously.
Once you get some experience, you can operate your syndication business with great speed and skill.
So if you're new to syndication or want to get started, listen in to this episode as attorney Mauricio Rauld shares important things you need to know about how to practice safe syndication.
Listen Now:
Want more? Sign up for The Real Estate Guys™ free newsletter
Don't miss an episode of The Real Estate Guys™ radio show! Subscribe to the free podcast
 Stay connected with The Real Estate Guys™ on Facebook!
The Real Estate Guys™ radio show and podcast provides real estate investing news, education, training and resources that help real estate investors succeed. Visit our Feedback page and tell us what you think!
What do you do when you have more deals coming across your desk than you have money in your checkbook?
Well, some people look for ways to increase their income and decrease their expenses (both good ideas) in order to save up enough money to do the next deal.  But unless you have superstar earning power or an overly lavish lifestyle, you'll probably find that saving money to get to the next deal is pretty slow sledding.
So what's an investor to do? That's the topic of this episode of The Real Estate Guys™ radio show!
Steering the conversing on the compelling keys to corralling capital:
Your 5 gallon (beer mug, not hat) host, Robert Helms
Your pint sized co-host, Russell Gray
So if you're looking at your financials and saying, "Where's the beef?" it might be time to think about rustling up some OPM (Other People's Money).   And coveting your neighbor's capital doesn't necessarily make you a contestant for a future episode of American Greed.  Quite the contrary!
Right now, savers are getting killed by the artificially low interest rates designed to re-inflate asset values.  And if you look at the stock market and rising housing prices, you'd have to say it's working.  At least as long as Helicopter Ben keeps the printing presses rolling.
But we digress.
Savers lose when interest rates are low and prices are rising.  Essentially, they money that isn't working for them.  In fact, in most cases, prices are rising at a greater rate than savers are earning in interest, so savers are falling behind.  Naturally, this forces savers to put money into the stock market…or other investment vehicles they hope are likely to rise along with or faster than inflation.
That's great for you as a real estate investor.  Because the right real estate can provide a combination of income, tax breaks, equity build up and an inflation hedge all at once!  But you probably already know that.  That's why you don't have any cash left.
But savers don't think like you do, and even if they did, they don't want to get their hands dirty,  so if you're willing to hustle (in a good way), you can help savers while helping yourself.  And it doesn't mean you have to have partners.  You can set up limited partners, or just borrow money privately.  Many people don't know they can use their rollover 401ks and Individual Retirement Accounts to make loans to private parties…like you.
Then there's the banks.  Every depositor's savings is a liability to the bank.  So banks need to create an asset (a loan to someone) to offset the liabiity.  And in spite of all it's issues, real estate is still a preferred form of collateral.  So banks actually are looking to make good real estate loans.  Loosening guidelines and rising prices seem to verify this.
The point is that there are lots of resources out there.  And there are lots of deals.  That means there's lots of opportunity for resourceful investors like you to use OPM, whether you borrow it, or find partners.
Best of all, when you help move capital to where it can do the most good, you're playing an important role in the healing of the economy.  That's not greedy, it's good.  So…(ready?) go ahead and milk the situation.
Tune in to this episode and get ready to raise your sights (and some capital!) and take your investing to a whole new level!
Listen Now:
Want more? Sign up for The Real Estate Guys™ free newsletter
Don't miss an episode of The Real Estate Guys™ radio show! Subscribe to the free podcast
 Stay connected with The Real Estate Guys™ on Facebook!
The Real Estate Guys™ radio show and podcast provides real estate investing news, education, training and resources that help real estate investors succeed. Visit our Feedback page and tell us what you think!