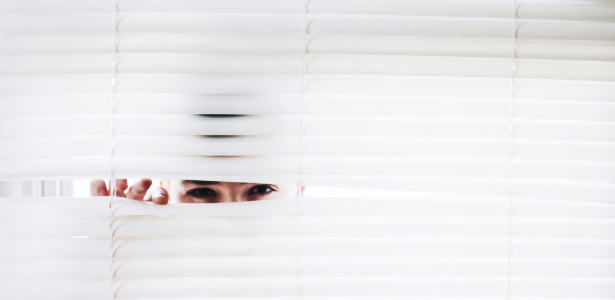 Lockdowns, restrictions, eviction moratoriums, civil unrest, election hysteria. Fun times.
It's enough to make a real estate investor order one bourbon, one scotch, and one beer … assuming you could find an open bar.
But before you reach for the Valium and TV remote, remember …
"Never make a permanent decision based on a temporary storm. No matter how raging the billows are today, remind yourself: This too shall pass!"
– T. D. Jakes
Sitting out troubling times is a permanent decision … because today's opportunities are only here today. When you miss one, it's gone.
And when today's troubles are setups for tomorrow's sunshine, standing pat can mean being out of position later.
We're not saying to play in the rain without a raincoat. You need to be smart in all situations. And yes, there are times when a strategic retreat is wise.
But we see some folks just disengaging. That's usually a mistake.
Even though we're in harrowing times, there are reasons for real asset investors to be optimistic about the future … even on a rocky road to riches.
Surely you didn't think it would be EASY?
So while there are a thousand hot headlines we could dissect in the middle of this pandemic / election cycle / potential system meltdown …
… better to stay anchored on timeless principles which are useful for navigating all the noise.
Because … as they say … stuff's about to get REAL. And that's going to be good for those aware and prepared.
For decades … through wars, recessions, currency resets, assassinations, impeachments, civil unrest, political scandals, disputed election results …
(Yes, ALL those scary things … and more … have happened before)
… professional investors reposition their portfolios … often shifting from offense to defense. But always staying PROACTIVE.
And though many of those professional investors are playing on Wall Street … the principles apply to Main Street investing as well.
So let's look at some Wall Street defensive strategies and translate them into Main Street lessons for real estate investors.
Ride the Equity Wave … Carefully
In times of enormous currency creation (monetary stimulus) and government spending (fiscal stimulus), it's hard to sit on the sideline. That's a lot of fuel.
Come Merry Men, let's ride this stock rocket to the moon!
Sure, things could crash. But they could boom big until they crash.
Just remember they can also do both at the same time … and what it means when it happens (not good).
But except for the very rarest of circumstances, pros don't ever get out of the market completely. It's about allocation … not abdication.
S0 while aggressive investors chase unicorns and sexy stories … defensive players often shift to "Consumer Staples".
In other words, they seek shelter in things which are essential at all times.
Translating to real estate, we think markets and properties in the residential, distribution, agricultural, healthcare, and energy niches are "staples".
No matter what's happening in the world, or what currency it's happening in, these properties are likely to remain valuable and productive.
Of course, they might be a little boring. But in tumultuous times, boring is beautiful.
But … even modest returns can be goosed through the careful use of long-term, low-interest rate debt. And today's market has some of the lowest rates ever.
Even if your portfolio is already stuffed with its unfair share of residential properties and dripping with equity …
… you can use cash-out refinances to lock in low-rates and reposition equity into other niches where financing is less available.
Load Up on Cheap Debt
It's no secret corporate CFO's have been borrowing like crazy and buying up their own stock … even while sitting on piles of cash.
Pros like to borrow cheap and long and load up on quality assets they understand …
… and to have "dry powder" ready when other quality assets are shaken out of weak hands.
A word to the wise … be very wary of borrowing short and lending or investing long. Only banks backed by the FDIC and Fed can play that game "safely".
Increase Liquidity
Extra cash isn't simply dollars in the bank … and it's not just for bargain shopping when markets get temporarily ugly.
Liquidity is a VERY important buffer when unexpected things disrupt all your well-laid plans. Murphy is alive and well.
Liquidity is like oxygen. You can last a while without profit … and even without revenue …
… but when you're out of cash (or assets quickly convertible to cash), you're in serious danger. It's like drowning.
And remember: Credit lines don't count because they can be shut off without warning … usually when you need them the most.
However, precious metals are an alternative store of liquidity … and allow you to pivot into ANY currency easily … which comes in handy when currencies crash.
Prioritize Principal Preservation
Warren Buffett's #1 rule for investing is "Don't lose money". His rule #2 is "Always remember rule #1".
But losing comes in different flavors. And sometimes a flight to safety is really a leap from the frying pan into the fire.
This is where we see REAL opportunity for real estate investors …
The basic defensive play for paper investors when they get spooked is to jump into U.S. bonds and dollars. BUT …
U.S. bonds and dollars are no longer the reliable havens of safety they once were … as evidenced by the popularity of gold and silver.
We've covered this in detail many times … but because it's arguably the most important underlying financial story right now and so few in the real estate world are talking about it, we'll touch on it again briefly.
When interest rates RISE, bond values fall.
Of course, when rates are at rock bottom (like they are), there's a big danger rates might rise.
For real estate investors, rising rates are an annoyance. But for bond investors, rising rates are a DISASTER.
Think of it like rising cap rates in a rent control area. The increased cap rate isn't from growing rents. It's from FALLING prices. You're losing equity.
This is what happens to bond investors when rates rise. Any bonds held LOSE value. Rising rates don't mean more income. They mean LOSS of principal.
Consider that U.S. bonds are denominated in U.S. dollars, so bondholders get paid back in dollars. This sounds good, but it can be a problem.
So keep your thinking cap on and don't give up now …
To keep rates down, the Fed prints lots of dollars to buy bonds. This dilutes the value of the dollars, which bondholder get paid back …
(it's called "inflation")
… and the Fed just announced they plan to let inflation run hot … that is, to overshoot 2 percent CPI (don't get us started …)
Here's the point and why it matters to real estate investors …
Like real estate, there are buy-and-holders and flippers.
Flippers buy bonds hoping rates go DOWN (driving principal UP) so they can sell at a profit. They don't want yield and they're not in it for the long haul.
They're flipping for capital gains.
Buy-and-hold investors ARE seeking yields … and finding the cupboard pretty bare …

So with bonds yielding less than inflation, bondholders are already losing on income … but in danger of losing worse if rates rise.
In today's world, bonds are terrible for both producing income AND for preserving principal long term.
Gold is good for the latter but produces no income.
And yes, paper investors can seek yields in dividend paying stocks. But this exposes them to extreme price volatility (after all, it is the stock market).
The bigger issue is companies world-wide are cutting dividends … the most since the last crash … in an effort to preserve cash during the pandemic.
This creates a HUGE opportunity for real estate investors … and especially for syndicators of cash-flowing properties.
The yields on real estate are better than bonds. And if a tenant defaults, they can be replaced. If a bond issuer defaults, you lose. So real estate wins.
Plus, the underlying asset (the property) which generates the income is a physical, tangible asset … not some "going concern" which might stop going.
(There's probably a reason China borrowed to the moon and built ghost cities … when the debt goes bad, the properties remain … and who's foreclosing?)
Another plus … real estate not only benefits from inflation but is often the intentional target of it (to protect the banks who lent against it).
And PLUS PLUS … (IMPORTANT) … think about this …
… it's MUCH easier for politicians and central bankers to feed money to Main Street so mortgages and rent can be paid … than to feed big corporations so dividends can be paid. Good optics vs BAD optics.
For those who prefer to own debt, mortgages are better than bonds.
Again, the debt is backed by the property. If the borrower fails, the lender gets the property AND its income.
As Main Street investors who've been blindly following Wall Street advice begin to understand all this, we think the smart ones will come home to real estate.
We could go on … and on … and on … but you get the idea.
Real estate investors need to smart, careful and creative right now … but there's no reason to be hiding in the basement.
Real estate is a great shelter in a storm.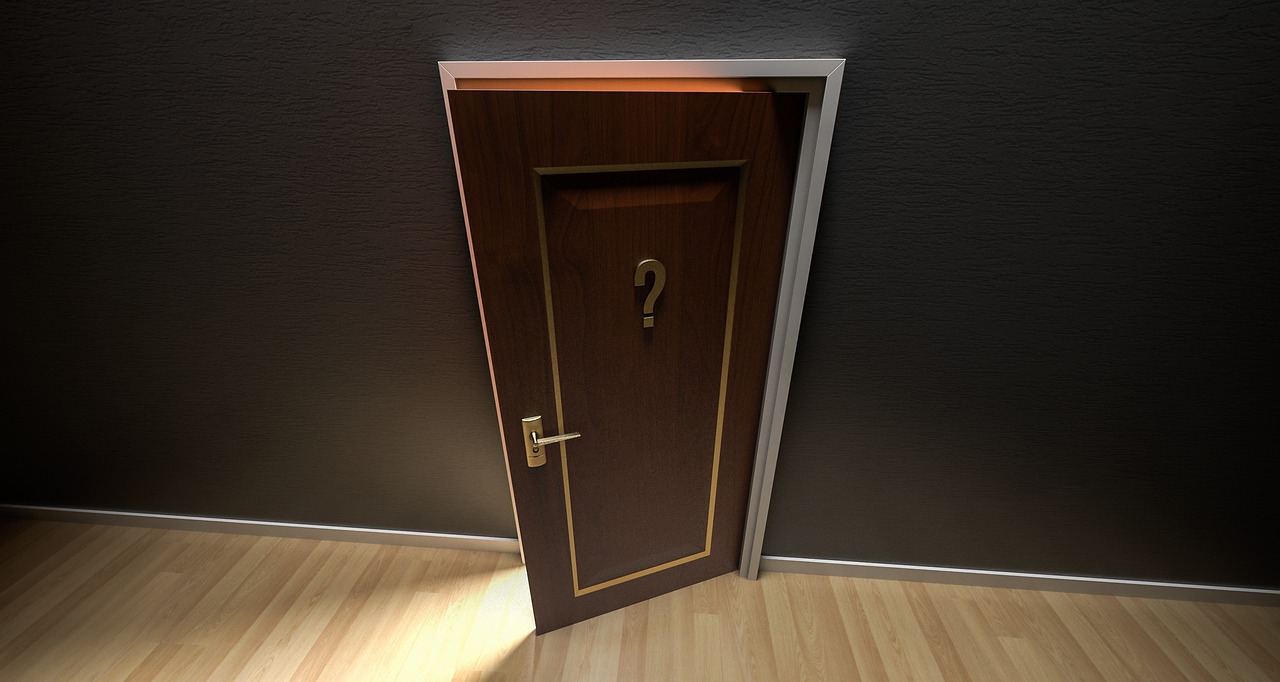 It's time for Ask The Guys … the episode where you ask and we answer!
This edition we are tackling topics from how to use credit lines strategically BEFORE they disappear to how to prepare NOW for the investment problems … and opportunities likely to emerge from COVID-19 … and more!
But remember … we offer commentary, education, and resources … not advice. 
Always consult with tax or legal professionals before making any investment decisions. 
In this episode of The Real Estate Guys™ show, hear from:
Your know-it-all host,

Robert Helms
His know-nothing co-host, Russell Gray
---
Listen
---
Subscribe
Broadcasting since 1997 with over 300 episodes on iTunes!
---
Review
When you give us a positive review on iTunes you help us continue to bring you high caliber guests and attract new listeners. It's easy and takes just a minute! (Don't know how? Follow these instructions).
Thanks!
---
Where to get liquidity from your balance sheet
Our first question comes from Alicia in Woodstock, Georgia. 
She says, "Hey guys, I want to have liquidity to buy real estate, but I'm not sure where to pull the money from."
Alicia says she has a homestead and a rental that are both paid off. She also has a 401K. She wants to know if she should convert the 401K into a self-directed account and take money from there. 
First, Alicia is thinking the right way. If you want to acquire more real estate, you have to have more money. 
The good news is that someone like Alicia already has idle equity sitting around waiting to be worked with. 
The cheapest money out there is mortgage money. It's very inexpensive and long-term … so the payment and the cash flow is really easy to manage. 
Someone like Alicia could potentially borrow against her paid off rental property … and the 401K is also an option. 
But, if you roll that 401K over into a self-directed account, you'll want to talk to your tax professional first to see if you will end up facing some type of a penalty. 
Then, the only other way to go about getting money that gives income from your own balance sheet is to think about raising money from someone else's balance sheet. 
There are people out there who have money … but they don't have access to deals, and they don't have the hustle. 
When to buy a house
Don is looking to buy a house and wants to know when he should be buying. 
"Prices are still high," he says, "and judging from past market crashes, should we wait maybe two months to buy at a lower price?"
When you're buying a residence to live in, market timing means very little. If you're looking for an investment property, you make different decisions than you would for a home you want to live in. 
Your first priority should be finding a home that is safe, clean, affordable, and in a good neighborhood. If you're patient, some good deals will come. 
Finding off-market deals
DC from Edinburg, Texas, says, "Due to the pandemic, people are going to be selling their homes at discounted prices. How do I find these deals? I want to get some off-market deals."
The premise that there will be deals to find is fairly sound … and the answer as to how to find them is simple … relationships. 
You won't find much success cold-calling or knocking doors. Instead, find someone who already has the pulse on that part of the market and form a relationship with them. 
Build a brand of someone who people want to do business with. Don't just throw lowball offers out there and see what happens. That will become your reputation. 
And don't jump at the very first thing you see unless it happens to be fantastic. If you build the right relationships, you're going to find some amazing deals. 
Scaling up your investments
John in Round Lake, Illinois, is a fledgling investor looking to scale up. 
"I can't help but have some apprehension about jumping from small things to a big thing," John says. "How can I make sure I don't mess up?"
Many folks make this same shift that John is looking at … and they do it for different reasons. 
Often, it's because they get to the point where the economics of scale efficiencies, headaches, and management of single-family houses becomes a lot for them. So, many make the jump over to multifamily. 
There are many benefits to this approach. One is that once your portfolio reaches a certain size, you can get into non-recourse financing. 
This means your lender has recourse against the property, but not you personally. 
And, with bigger properties, you typically don't buy all by yourself. You do it with partners or syndication … and those people bring support and power to the deal. 
If things were to get dicey, these factors combine to make apartment investing actually less risky than going it alone in single-family homes. 
And, one of the beautiful things about syndication is that anything you're lacking … including experience … you can go aggregate by finding other people who need what you bring to the table. 
A query on credit lines
Mark in Ohio has a question about credit lines. 
"I have two large lines of credit, and I'm currently not using either," he says. "Should I draw the entire amount out now, or should I wait a bit longer?"
On the one hand, John thinks it would be a shame to pay interest on money he doesn't need at the moment. But … he is concerned that those lines of credit could freeze up in the near future. 
Short answer … we would draw them out completely. 
You see a lot of big corporations doing this right now. Ford Motor Company famously did that going into the 2008 crisis … and unlike GM, Ford didn't need a bailout. 
Banks are nervous. The Fed is acting pretty nervous. So, if you have access to credit lines and equity … we would put the two together and get liquid. 
Having liquidity is good insurance. 
More Ask The Guys
Listen to the full episode for more questions and answers. 
Have a real estate investing question? Let us know! Your question could be featured in our next Ask The Guys episode. 
---
More From The Real Estate Guys™…
The Real Estate Guys™ radio show and podcast provides real estate investing news, education, training, and resources to help real estate investors succeed.
---
Love the show?  Tell the world!  When you promote the show, you help us attract more great guests for 

your

 listening pleasure!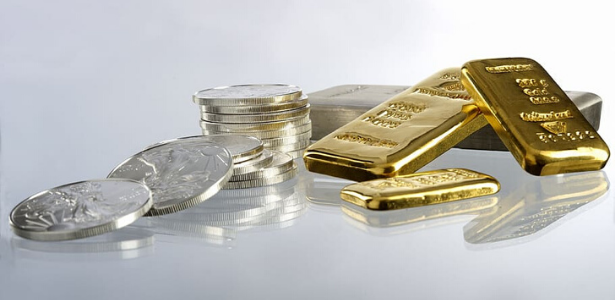 We're living in a time when the U.S. dollar is under pressure to support a struggling global economy. 
So, investors are joining central banks and turning to precious metals to hedge up their portfolios. 
Gold and silver are solid forms of liquid reserves. As the COVID-19 health crisis evolves into an economic pandemic … real estate investors should consider these malleable assets. 
Our good friend Dana Samuelson is here to talk about precious metals and investors like YOU. 
In this episode of The Real Estate Guys™ show, hear from:
Your shiny gold host,

Robert Helms

His tarnished co-host,

Russell Gray
Precious metals expert, Dana Samuelson
---
Listen
---
Subscribe
Broadcasting since 1997 with over 300 episodes on iTunes!
---
Review
When you give us a positive review on iTunes you help us continue to bring you high caliber guests and attract new listeners. It's easy and takes just a minute! (Don't know how? Follow these instructions).
Thanks!
---
Hedging strategies for your portfolio
Today we're talking about the safety and hedging strategies real estate investors can employ with precious metals. 
Real estate investors tend to look at life … and investing … transactionally. But traditional investing is really about building a portfolio. 
A portfolio consists of different components. When you apply portfolio theory to your real estate investing, you can use some of the same financial strategies that paper asset investors enjoy using the real assets you prefer. 
What are real assets? Real assets are things that are physical and tangible. They don't really rely upon a counterparty risk. 
Building a portfolio of diverse real assets is important … and today we're talking about a component that can be an important part of your portfolio mix. 
There's the possibility that because of this economic shutdown, the Federal Reserve is going to print so many dollars that it will begin to damage currency. How do you hedge against that?
One way is to invest in assets that don't have counterparty risk … like precious metals. 
Dollars haven't existed forever … but gold and silver have. 
Why gold and silver?
Our guest today knows a lot about these precious metals … Dana Samuelson. Dana is one of the best resources out there on gold and silver investing. 
"Gold and silver are malleable, so they have been used as money and currency since ancient times," Dana says. 
Unlike paper money, gold doesn't really change its value. It is the same today as it was a hundred years ago in terms of purchasing power … in fact, it has actually gained value against printed currencies over the hundred years. 
Gold is up over $300 an ounce in the last 12 months relative to the dollar. 
One thing investors do need to understand is that when you buy an ounce of gold, it doesn't have an ROI. It doesn't earn interest. 
What it does is preserve its value at whatever time, place, and currency you want to compare it to going forward. 
So, we don't all think of gold and silver as investments as much as we do a hedge against inflation and a way to keep money safe. 
Gold and silver have always been fantastic as far as preserving purchasing power, and there are multiple ways to invest in metals. 
Ways to invest in precious metals
You can of course buy precious metals outright by the ounce. But you can also invest in funds. You can invest in ETFs. You can even invest in mining companies. 
But, many of the alternatives to buying gold and silver outright do come with some counterparty risk. That's why buying metals outright is so popular. 
When people think of gold bullion, they think of gold bars. These bars are minted privately. Most major mints have since replaced bars with round bullion pieces in the United States. 
The U.S. mint has been making one-ounce gold and silver Eagles since 1986. Other countries … like Canada, South Africa, China, Australia, and Austria … also make round coins as alternatives to bars. 
Up until 1933, people had a choice on the street between a $20 gold coin or a $20 paper bill. 
That means that there are a lot of older, classic coins that survive today and are many times scarcer than modern bullion pieces. These coins have collector value that is above and beyond their intrinsic metal value. 
Just like in real estate, there are typically additional fees when you buy or sell coins, but those are fairly nominal. 
In the past few months, Dana has seen a strong demand for the physical product of gold and silver coins. 
Getting into the game
What advice does Dana have for new investors to the precious metals game?
"I would try and determine what your overall strategy is and how much you really want to put into this market over, say, the next six months," Dana says. "I would definitely get started sooner rather than later."
Dana recommends cost averaging your purchases over the next two to four months since precious metals tend to sell off with stocks as people rush to liquidity. 
Cost averaging is a great way to get in and keep your prices low. 
You can also look at the gold to silver ratio to see how many parts of silver it takes to equal one part of gold. Simply divide the gold price by the silver price. 
Historically that ratio has been anywhere from 20:1 to 40:1. In the past several weeks, that ratio has moved all the way up to as high as 125:1 … which means silver is dirt cheap. 
One reason silver is lagging behind gold is that gold represents true portable wealth. "You can carry $150K to $200K worth of gold in your hands. It's about the size of a paperback novel," Dana says. 
Silver, Dana says, is more spending money to use on the street if there is a problem with currency. 
"I would advise listeners to think about allocating 40% of their funds to gold and maybe 60% to silver right now," Dana says. 
For more about investing in precious metals … listen to the full episode!
---
More From The Real Estate Guys™…
The Real Estate Guys™ radio show and podcast provides real estate investing news, education, training, and resources to help real estate investors succeed.
---
Love the show?  Tell the world!  When you promote the show, you help us attract more great guests for 

your

 listening pleasure!
Most people in the real estate investing world tend to gravitate toward a specialty … a market about which they know ALL the ins and outs.
On our latest show, we'll talk to someone who has made a particular market his bread and butter … the retail market.
Wait … isn't retail dead? No!
In this episode we'll talk with a 30-year veteran of the retail investment industry about WHY the retail market is still completely viable … and HOW you can get started in the wide world of retail.
In this episode of The Real Estate Guys™ show you'll hear from:
Your seasoned host, 

Robert Helms

His senior co-host, 

Russell Gray

Retail investor and developer

Michael Flight
---
Listen
---
Subscribe
Broadcasting since 1997 with over 300 episodes on iTunes!
---
Review
When you give us a positive review on iTunes you help us continue to bring you high caliber guests and attract new listeners. It's easy and takes just a minute! (Don't know how? Follow these instructions).
Thanks!
---
Why retail?
Michael Flight has been involved in shopping center development since 1986. His business, Concordia Realty has been adding value to shopping centers since 1990.
In his 30-year career, Michael has seen the retail industry change a lot. Change is one constant in the industry, he says.
Several decades ago, the Sears catalogue made a big splash and replaced the business of many local merchants. Today, Sears is going downhill quickly … due to the popularity of online shopping sites like Amazon.
But smart investors have found ways to make brick-and-mortar retail thrive.
Retail facilities have evolved from single-purpose buildings to multi-function facilities (think shopping malls with restaurants, entertainment, and a wide variety of stores).
Businesses like Amazon need space to store and fill orders … another place where real estate folks come in.
Michael calls his specialty "de-mall-ing" … that is, taking a struggling mall and changing out the tenants and revitalizing the complex for modern shoppers.
We'll explore the nitty gritty of how to get into the retail market, but first, a few great reasons investors should consider retail as part of their investment strategy:
One of America's favorite pastimes is shopping … in person. Although online shopping is increasing in popularity, it's still only 10 percent of the retail market. And customers flock to big-box stores for necessities like clothes and shoes that are harder to buy online.

Investors don't have to deal with two of the major problems of apartment investing … vacancy and turnover. Tenants typically sign long-term leases ranging from 5 to 40 years to very stable tenants. Michael says many tenants will be national brands who offer lots of equity and will advertise FOR you.

Low day-to-day involvement … tenants are responsible for their own maintenance and sometimes even build their own stores. With a triple-net lease, tenants are responsible for real estate taxes, insurance (both property and liability, plus the contents of their store), and maintenance, including common-area maintenance like plowing snow and maintaining lighting.
How does the retail market work?
What does it take to purchase a small shopping center? Michael says potential investors must answer a few questions first …
What's the neighborhood like? Is the property located in a good location?

Is there an adequate local population to support retail stores?

Is there a good travel path? That is, is the center accessible to cars and located near homes and other businesses?
Once you've made sure those criteria are satisfied, you have to look at what kind of tenants are already there … and what kind of tenants you need.
Shopping centers should have an anchor tenant … a grocery store or drug store or other big brand that will draw customers to the shopping complex.
When you're negotiating, anchor tenants often have a lot of power to negotiate terms. But if you have a really great location, that gives YOU more leverage.
And you have to make sure customers are going to come.
The threat from online retail is real, but that doesn't mean brick-and-mortar retail stores are failing … it just means investors have to get creative.
That might mean integrating omni-channel options … warehouses that provide last-mile delivery and stores that offer online order pick-up, for example.
But the big question investors have to look at is how can we get more people here … and keep them here longer?
For example, don't build a shopping center without integrating great places to eat and rest … you'll get more customers who stick around, and a more successful investment.
Michael emphasizes that investors need to know about retail itself, from how retailers do business and which retailers sell what, to merchandising … putting the right tenants in the right spots.
That means making sure tenants are complimentary. Have a couple clothing stores? Make sure you look for a shoe store as well.
The fine details of retail investing
We asked Michael what he looks for when he is figuring out finances.
He said he wants the loan-to-square-foot amount to be $100 or less.
After that part is figured out, he does underwriting based on a 10-year lease.
Lenders range from big lenders to banks or private loans for turnaround situations.
"We really like to play in the 1 to 20 million dollar range," says Michael. This puts him below big institutional facilities … but above the mom-and-pop shops.
How long does it usually take to rehab a distressed retail asset? Nothing ever goes as planned, Michael says, but three years is typical to execute a solid business plan.
Retail is a LOT different than single-family homes and apartment complexes, so we asked Michael to explain some of the big differences.
In retail, tenants typically get a retail improvement allowance.
Owners will offer a white box … drywall, drop ceilings, concrete floors, and bathrooms. They often offer an allowance to build out the store to the tenant's specifications.
When tenants have very specific construction specifications, Michael says a good option is offering money or free rent so the tenant can deal with construction on their own.
Why should the investor pay for modifications to the retail space? It's the standard … and investors want to draw in tenants that will stay for 5 or 10 years, or longer.
Remember, if you're not ready yet to take on an entire shopping mall, working with a syndicator is always an excellent way to dip your toes into retail.
To dive into ALL the details, listen in for access to Michael's special report on retail investing. He covers the HOW and WHY of retail real estate in depth.
Listen to experts!
You can't fake 30 years of expertise.
Our mission is to find subject matter guides who know what they're talking about and can educate our audience … YOU.
Michael Flight is a great example of someone who walks the talk. He is an expert in this area … and we hope your curiosity about the retail market has been piqued.
For more wisdom from experts, check out our Future of Money and Wealth video series … or meet some of the best minds in the investing world at our annual Summit at Sea™.
---
More From The Real Estate Guys™…
The Real Estate Guys™ radio show and podcast provides real estate investing news, education, training, and resources to help real estate investors succeed.
---
Love the show?  Tell the world!  When you promote the show, you help us attract more great guests for 

your

 listening pleasure!
Freedom Fest is a crazy collection of different mindsets and ideas … and that's why we make it a point to attend as often as we can.
In this episode of The Real Estate Guys™ show, we talk to two fellow Freedom Fest attendees about their thoughts on the economic and political realities of the world we live in.
These two guests have earned the right to have an opinion … and today, they'll help us understand their thoughts on the bigger picture and how that picture affects YOUR investing business.
You'll hear from:
Your thinking-ahead host, 

Robert Helms

His crashing co-host, 

Russell Gray

Legendary investor

Jim Rogers

Finance pro

Peter Schiff
---
Listen
---
Subscribe
Broadcasting since 1997 with over 300 episodes on iTunes!
---
Review
When you give us a positive review on iTunes you help us continue to bring you high caliber guests and attract new listeners. It's easy and takes just a minute! (Don't know how? Follow these instructions).
Thanks!
---
Why YOU need to understand the economy
Peter Schiff has taught us that economics and politics are intertwined. Policy effects the economy … and vice versa.
There's a lot happening in the wider economic world that affects investors on Main Street. Realizing that has affected our decisions as The Guys … from the events we attend each year to the way we structure our annual Summit at Sea™.
Friends and mentors like today's guests help us understand the economic systems at work in the U.S. and around the world … and how those systems affect what happens in the financial headlines.
Speaking of headlines, you won't hear these gentlemen very often in mainstream financial media because they don't fit the narrative the media wants to tell … which is that an upward trajectory can continue forever.
As we know, anything involving money follows a cycle of ups and downs … and we're in the midst of the longest economic recovery EVER.
There's no doubt that at some point, we WILL hit a downturn. But there is good news … those who prepare for impact can thrive, even during bad times.
Words of wisdom from Jim Rogers
Legendary investor Jim Rogers co-founded the Quantum Fund with George Soros.  
We were honored to talk to him about what it takes to be an investor in changing times.
"You have to be open to change," says Jim. To anticipate future changes, you have to realize the world WILL change. And it takes work, he says.
So how can we prepare? "When everyone's exuberant, you should be worried," Jim notes. "That means they're not thinking."
(Hint, hint: consider the current market.)
Jim has written several books. His most recent is called A Gift to My Children.
Although Jim didn't originally want kids, he found out he was wrong once he had his own children. These days, he is always thinking of what he wants to teach his kids.
That's what the book is about … the lessons he has learned in investing and in life, for his kids … and yours.
We also asked Jim for his thoughts on cryptocurrencies. He said, "Blockchain is going to change everything we know."
That means a lot of people being put out of business … but it will also CREATE a lot of new businesses. So don't worry.
We can translate that same idea to the broader economic world. You've got to go through a downturn to get to an upturn.
Jim reminded us that the Chinese word for crisis, weiji, means both danger and opportunity.
Speaking of China … that's where Jim lives. He decided to move to the other side of the world to make sure his children grew up speaking Mandarin … they're now fluent.
"China's going to become the next great country," he says.
Peter Schiff offers a voice of reason
We also enjoyed chatting with financial guru Peter Schiff. He has attended every Freedom Fest except one … and that was because his child was due.
Before the '08 financial crash, Peter was a voice of reason. He maintained that the economy wasn't great … everyone just thought it was.
The booming economy pre-crash was based on a bubble of appreciation, consumption, and inflated prices. People were deceived because it seemed like good news was around every corner … so they weren't prepared for the bubble to pop.
As opposed to the bubble in '08, our current bubble hasn't provided boosts to the large majority of people, says Peter. We've just barely reached pre-recession levels.
So, why do these economic bubbles happen? It's a result of what Peter calls "stag-flation" … stagnation PLUS inflation.
Subscribers to Keynesian economics believe unemployment causes inflation, so the idea that employment AND inflation could rise at the same time seemed impossible.
But inflation is caused by an expanding money supply, not expanding prices.
And the thing that keeps prices in check is the supply of products. Having a lot of stuff bolsters a strong economy and keeps a lid on pricing.
Scarcity is what leads to high prices.
Inflation in the 1960s happened because of policies from earlier decades, says Peter … high spending, high levels of borrowing, and the government's decision to go off the gold standard.
According to Peter, today's monetary policy is MUCH WORSE than anything that happened in the 60s and 70s.
And our economy is less secure … so we can't just raise interest rates when things get bad.
Everybody is exposed, says Peter … because everyone has more debt and interest rate risk than ever before.
The Fed doesn't want to think massive inflation is possible. "But it's the problem you don't see coming that gets you," Peter notes.
The next crisis "will be bigger and will be worse."
Peter talks tariffs and trade wars
People are excited about tariffs on China … but they shouldn't be, according to Peter. "We derive the most short-term benefit from trade," he says. "We have the most to lose."
The problem is not the federal deficit … it's the economy. When deficits pile up, we destroy our wealth, and right now we have HUGE trade deficits because of our fiscal policy.
We also have tax and regulatory codes that make American businesses less competitive.
But trade deficits offer us two BIG benefits.
First, we are getting a ton of REAL products … and it costs us nothing, because we can produce or borrow those dollars out of thin air.
Second, when the Chinese recycle those dollars, they buy U.S. treasury bonds.
So trade deficits mean prices are lower and interest rates are lower.
If Trump is successful on tariffs, Americans will have higher prices, higher interest rates … and a lower standard of living.
Tariffs "will make us the losers in the short term," says Peter. They'll also exacerbate any recession that happens.
We talked with Peter about one more thing … why investors should consider gold and international assets.
When we spoke, gold and silver prices were down. "That's the flip side of optimism," Peter says. "Optimism is not buying gold, because people usually buy gold when they're worried, and people aren't worried right now."
"When no one is worried is when YOU should be worried," Peter says.
Gold is more valuable now than it was in 2011, says Peter … but it's also cheaper.
He told us there's tremendous potential in gold mining stocks, as well as international assets.
Investors should look for where money will go when it flees the U.S. … and try to invest there before the economy crashes and there's a stampede.
Remember, you can make 10 times the amount you invest … but you can never lose 10 times the amount. You can only lose what you put in.
For more from Peter, check out the Peter Schiff Podcast.
Get educated
Peter and Jim have a different way of looking at the world … and that's a good thing.
If you're learning some of their concepts for the first time, we wouldn't be surprised if you're a bit lost. That's okay.
We encourage you to keep seeking out knowledge and multiple perspectives … so you can make informed decisions and be prepared for the future.
One great resource to consider is our Future of Money and Wealth video series.
We realized our conference speakers had a WEALTH of information to offer … so we decided to share it with YOU. This video series is great for beginners and long-time investors alike.
Remember … you can't take effective action without education!
---
More From The Real Estate Guys™…
The Real Estate Guys™ radio show and podcast provides real estate investing news, education, training, and resources to help real estate investors succeed.
---
Love the show?  Tell the world!  When you promote the show, you help us attract more great guests for 

your

 listening pleasure!
This summer, we spent time at events like Freedom Fest and the Red Pill Expo … where we bumped into some of our mentors and friends … folks like Peter Schiff and Robert Kiyosaki.
It's not by accident we keep running into the same people. These folks all have the same desire … to read between the lines and find the TRUTH about what's really happening in the world. And they don't jump to conclusions.
Robert Kiyosaki has helped us see both sides of the story for decades. This time around we chat with him about his views on the financial system, fake teachers, and the importance of real assets.
In this episode of The Real Estate Guys™ show you'll hear from:
Your very real host, 

Robert Helms

His faking-it co-host, 

Russell Gray

Best-selling financial author

Robert Kiyosaki
---
Listen
---
Subscribe
Broadcasting since 1997 with over 300 episodes on iTunes!
---
Review
When you give us a positive review on iTunes you help us continue to bring you high caliber guests and attract new listeners. It's easy and takes just a minute! (Don't know how? Follow these instructions).
Thanks!
---
Get a REAL education
We spoke with Robert Kiyosaki at Freedom Fest. "I come to learn," he says.
Freedom Fest and similar events … like the New Orleans Investment Conference … are like a mental gym. "They challenge the way I think," says Robert.
That's one reason educational events are so important (like our Future of Money and Wealth webinar series, which features talks by Robert and many more financial gurus).
REAL education is more than just listening to the salespeople. It's getting outside your cocoon and seeking out new information.
Invest in your PASSION
One idea Robert thinks is really essential in the investing business is to invest in what you love and enjoy. "I do think real estate is the best," says Robert … that's why it has been his bread and butter for years.
But maybe avocadoes are your passion … in that case, perhaps you should consider investing in an avocado farm.
You should always do your due diligence and work with a good financial planner … but investing in your PASSION will always be more successful than investing in something you're "meh" about.
REAL assets, REAL money, and REAL teachers
"We don't have a prayer as long as we're working for money," says Robert. He believes investors should steer away from money … in favor of REAL assets.
Investors should also surround themselves with REAL professionals … those who've done their research and know what they're talking about.
A lot of people are in trouble because they're learning from FAKE teachers, says Robert … people who don't have a real conception of cash flow.
Two other things investors should be aware of … FAKE money and FAKE assets.
Be wary of a monetary system that isn't backed up (by gold, for example), and don't rely on traditional assets, Robert advises.
If you're doing everything "right" … working a 9-to-5 job, putting money in your 401k, investing in stocks … you're being screwed by the system, says Robert.
SMART investors have to learn to work WITH the system.
For more on FAKE versus REAL, check out Robert's upcoming book FAKE, which will be released as an entirely digital series.
REAL talk about our financial system
Central banks control paper money … and that's dangerous, says Robert. He cites people like Jim Rogers, who believes we're headed for the worst crash yet because we have an abundance of printed money and debt.
"Tragedy follows printing money," says Robert.
But it doesn't matter how bad the system is … what matters is the actions YOU take. We like to say BE the Fed … don't BEAT the Fed.
That means figuring out how to make the most of our financial system … knowing the tax laws and figuring out how to make them work for you.
"The next collapse will look like something we've never seen before," says Robert.
But investors don't have to be scared … if they prepare for the inevitable BEFORE it happens.
We talked with Robert about digital currencies, like Bitcoin. "Gold and silver were here before us and will be here forever," says Robert.
But investors need to look at real assets (like property and gold), cybercurrency, AND paper money when they're investing … because they're the three big components of our current monetary system.
Smart investors work to figure out what is real and lasting.
For more from Robert Kiyosaki, read the classic book Rich Dad Poor Dad … if you haven't already. And check out the Rich Dad Radio Show.
A REAL financial expert
Robert has been studying the financial system forever. He remembers the history of money and has watched the financial system change.
As we often say, "Those who fail to remember history are doomed to repeat it."
You HAVE to understand financial fundamentals and the structure of our financial system before you can read the news and really SEE between the lines.
Like Robert says, a crash is highly likely … we can't predict WHEN it will happen, but we CAN hedge against the eventuality of it.
Get educated … so you can stay on top of the wave when the tsunami comes.
---
More From The Real Estate Guys™…
The Real Estate Guys™ radio show and podcast provides real estate investing news, education, training, and resources to help real estate investors succeed.
---
Love the show?  Tell the world!  When you promote the show, you help us attract more great guests for 

your

 listening pleasure!