High Return Real Estate
Powerful passive income by investors, for investors in "The Crossroads of America" … Indianapolis!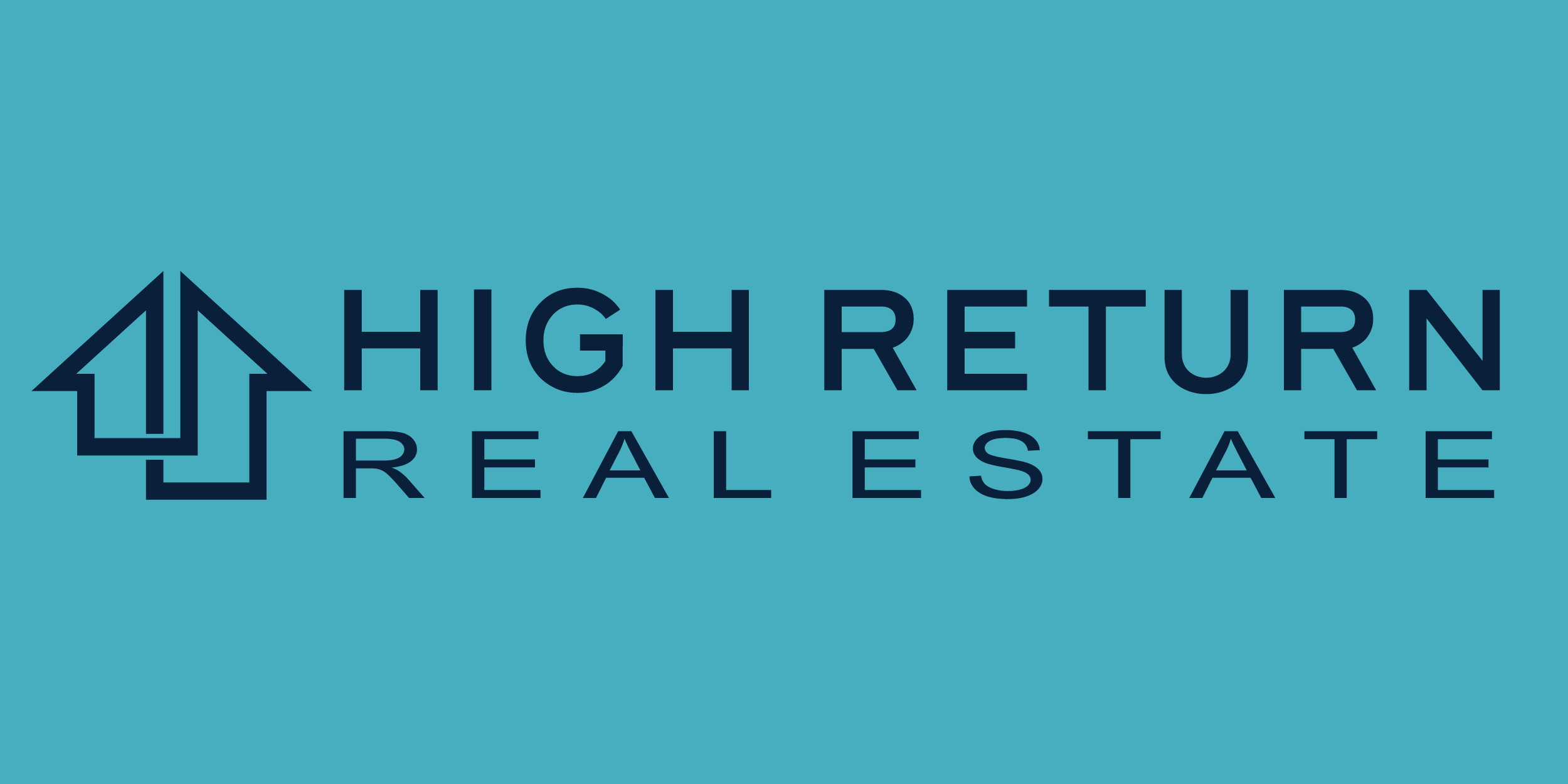 Jack Gibson and Jeff Schechter turned their love of real estate into a bursting portfolio of passive real estate income.
Now, they help investors like YOU do the same.
High Return Real Estate provides a turnkey way to accelerate REAL wealth with REAL property.
Their assets are producing some of the highest returns in the real estate investing arena … with cash flow at three times the national average!
The process of acquisition, rehabbing, placement of tenants, and management is fully systemized to deliver investors properties that perform.
And by operating in Indianapolis … a market on the move … High Return Real Estate is grabbing real estate opportunities unavailable elsewhere in the United States.
Explore high return real estate opportunities in Indianapolis!
Simply fill out the form below to contact the High Return Real Estate team …
Houses aren't the only properties in need of a little facelift. Hotels often need their own dose of tender loving care.
Like any investment property, resorts come in all shapes and sizes … and some have major management issues.
When a hotel is poorly the managed the result isn't pretty … it's often downright ugly. But that means YOU have an opportunity to add value, improve cash flow, and build equity.
Listen in as we visit with two hospitality investors who find fun and profit as they renovate resort properties.
In this episode of The Real Estate Guys™ show, hear from:
Your resourceful host, 

Robert Helms

His relaxed co-host, 

Russell Gray

Accountable Equity's professional resort investors,

Josh and Melanie McCallen
---
Listen
---
Subscribe
Broadcasting since 1997 with over 300 episodes on iTunes!
---
Review
When you give us a positive review on iTunes you help us continue to bring you high caliber guests and attract new listeners. It's easy and takes just a minute! (Don't know how? Follow these instructions).
Thanks!
---
Resort rehab done right
Resort properties offer some of the highest returns on investment of any asset class. They are an attractive real estate deal … but one that can easily be mismanaged.
When our guests, Josh and Melanie McCallen, see an ugly, non-performing resort property, they don't see a failure … they see an opportunity.
Josh and Melanie's team at Accountable Equity renovates and revitalizes resorts. By creating higher-quality resorts, they create more income … and more value.
But to correctly rehab a resort, you need a deep understanding of AND passion for the hospitality industry.
Most of us don't have that. So, partner with someone who does.
The beauty of Josh and Melanie's business model is syndication. You can be a passive partner with an active investment and see phenomenal returns.
Resort rehab done right means everyone wins … investors, staff, and guests.
Finding a home in hospitality
When they graduated from college, Josh begged Melanie to buy a duplex as an investment. They'd live in one home and rent out the other.
"I had to let go of the three-bedroom, white picket fence idea in my mind, but right away I knew what I got into," Melanie says.
Over their real estate career, Josh and Melanie found themselves taking part in resort experiences across the globe and partnering with developers of specialty properties.
Then the recession of '08 happened. Suddenly, Josh and Melanie were sitting on a beat-up 1970s beachfront hotel.
It was too risky to tear it down and start new development … so they decided to rehab the property instead.
"That first project was 18 months of getting our teeth kicked in, but we learned that hospitality isn't just about the building," Josh says. "It's a living, breathing guest experience."
The couple realized that they LOVED interacting with guests and putting smiles on their faces. They fell in love with hospitality … and decided to make it their life's mission.
The benefits of a resort investment
A rehabbed resort is one real estate investment where the person paying the rent doesn't begrudge writing a check at all.
When you're on vacation, you want to splurge. You want to enjoy yourself and your experience … and you'll gladly pay more to do so.
Hospitality professionals know that the happier you make guests, the more enjoyable the visit will be.
As an investor, YOU know that happy guests mean high returns.
Resorts also offer a unique opportunity to increase revenue.
There are two ways to make more money … find more people to sell the same thing to or find more things to sell to the same people.
The hospitality business allows investors to do both with relative ease.
And when you invest in a resort property, you have the added benefit of being able to enjoy your own investment … by taking a vacation.
The success of a syndicated approach
Josh and Melanie started Accountable Equity as a syndicated approach to resort rehab.
"The first thing you must do when thinking about buying one of these properties is find great investor partners," Josh says.
Each month, Josh and Melanie host an investor summit. They bring together current investors, new investors, and prospects to tour the property and get a firsthand look at hospitality in action.
These summits are an invaluable time to help investors see how revenue from different parts of the resort build off each other.
When a party arrives for a wedding, they'll book rooms. Since they're staying on site, they might want to play a round of golf or spend time at the spa. They'll need to eat, so they'll hit up the restaurant and tasting room.
"We call it a cascade of revenue," Josh says.
Syndication is a powerful approach to every aspect of hospitality. Beyond investment, the syndication spirit encourages team members to seek out experts in every field.
"In our current project, we're bringing in a top winemaker for the winery. We found a golf executive on his 111th course to help with ours. It's all syndication," Josh says.
Teaming up for transformation
Accountable Equity's current project, Renault Winery Resort, shows just how powerful … and profitable … revitalizing resorts can be.
As the third federally registered winery in America, the property has been in the hospitality business for 155 years.
The former owner managed the resort for 40 years, but over time began to let standards deteriorate under stress.
"We found this amazing property that needed some TLC. But we were willing to take a fresh approach, look at it differently, consider its legacy, and see its next chapter," Josh says.
The team also studied market drivers in hospitality to determine if the resort could evolve to meet current and future needs.
With a millennial movement toward authentic experiences, a historic property … complete with a Prohibition-era speakeasy … spells out attraction.
And with nearly half of weddings taking place at a destination over the course of three days, a resort that caters to making happy couples' special day extra special can generate big business.
It's no small undertaking. Managing and rehabbing 120,000 square feet of buildings and 242 acres of vineyards, a golf course, and a spa requires a winning team.
"Our staff and our investors are our family. We all depend on each other, and honestly, it's an honor to be a part of," Melanie says.
Take part in a unique real estate niche with resort rehab investment. Learn tips and valuable lessons for getting started in a special report from Accountable Equity, 10 Steps to Resort Rehab Riches.
No matter your market of interest or area of expertise, consider what you can learn from the rehab-and-syndicate model of luxury hospitality investing.
What value can you add to your properties … and how can you leverage others' expertise to increase YOUR bottom line?
---
More From The Real Estate Guys™…
The Real Estate Guys™ radio show and podcast provides real estate investing news, education, training, and resources to help real estate investors succeed.
---
Love the show?  Tell the world!  When you promote the show, you help us attract more great guests for 

your

 listening pleasure!
Making a piece of property more valuable doesn't always involve fresh paint, carpet, or landscaping. Sometimes there isn't even a building involved!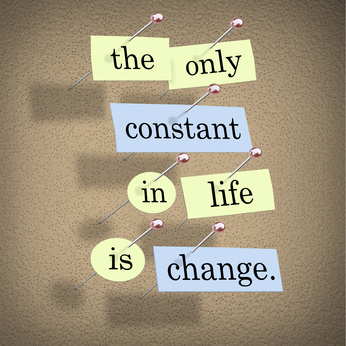 In a world where change is the only constant, creative changes of use can be one of the most powerful, profitable ways to make a property more appealing to the next buyer or tenant.
In the studio to discuss how to use the change to force equity:
The Jedi of jawboning, host Robert Helms
His Padawan of pontification, co-host Russell Gray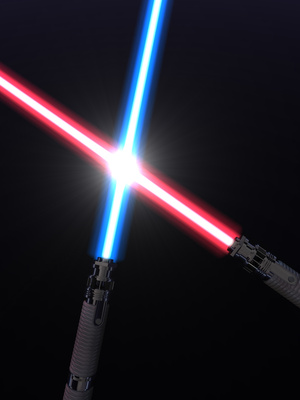 In the Star Wars films, Jedi Knights are able to use an invisible powerful force to manipulate the world around them.  Not only that, but Jedis enjoyed extreme awareness…able to sense dangers and opportunities far too subtle for the five sense.  Plus, they could react with lightning quick reflexes.
Wouldn't it be cool to be able to use the Force in your real estate investing?
We think "using the Change" to force (i.e., increase) the value (equity and cash flow) is one of the most powerful concepts in real estate investing.
Nearly every newbie real estate investor dreams of finding the ugly duckling property and throwing a few coats of paint on the walls and lawn, then sticking a yard sign up and selling for a fast $50,000 profit.
The problem is that there's a million people who can do that, so the competition is fierce and the margins are small.  We're not saying it can't be done…because people do it all the time.  There's ALWAYS room for a smarter, faster player…even in a crowded field of competitors.
But if you can move up the food chain a little bit, the crowd thins out so your creativity and hustle has a better chance of producing superior profits.
The concept of changing use encompasses many different strategies and techniques.  But generally, they fall into three broad categories:
Development
Redevelopment
Conversion
In Development, the obvious change of use is going from an empty lot to a beautiful building that can house people or businesses.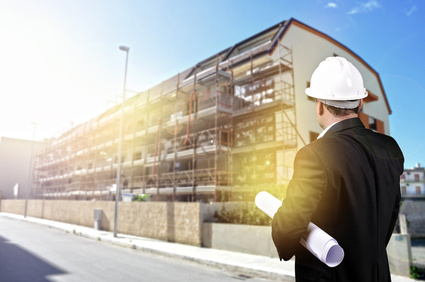 Of course, ground up development takes a lot of money and expertise…all of which you can find if you know how to organize teams and raise money. That's what we teach in our Secrets of Successful Syndication seminar, and why we STRONGLY recommend that EVERY real estate investor or entrepreneur take professional sales training.  But that's another rant.
Back to forcing equity by changing the use…
In Development, there are many incremental steps along the way from empty lot to beautiful building.  You can enter at any point, move the ball forward some or all of the way, and then exit with a profit.  And sometimes you don't even have to touch the dirt.
The point is, you don't have to do the project from soup to nuts. But you do need to know the sequence and what needs to change to make the property more appealing to the next guy.
For example, some folks are land developers.  They buy a piece of land and prepare it to be built on.  It may start with a zoning change…say from agriculture (farm) to industrial, commercial or residential.  In our categories, we'd call this Conversion.  So you can see that you might apply more than one type of change of use to a project.
If a buyer showed up and offered a profitable price, the Land Developer could exit here.  Or he could keep going.
Maybe the next step is to get approvals for all kinds of infrastructure, like utilities, roads, etc.  This doesn't mean he need to actually build them…just getting the plans and permits can be very valuable to the next guy.
You get the idea.  Every step along the way from dirt to occupied building, there are opportunities to add value and earn profit.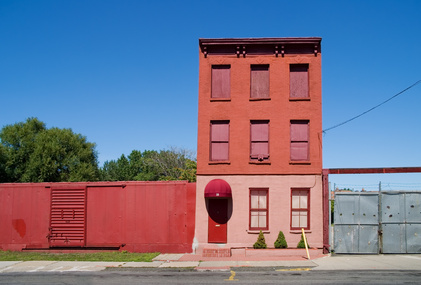 Now in Redevelopment, it's exactly the same, but different…because now you're dealing with an existing structure.  Usually, it's one that's in bad shape, poorly managed, or both.  This is your basic fixer upper.
But don't just think of fixer uppers as little green houses.  You can re-hab a hotel, a retail center, an office building, a shopping mall. etc.
And again, YOU don't have to be the expert.  You can hire experts.  You simply need to see the potential…i.e., have a good idea (which you can also borrow from someone else), and then organize the team and resources to move the project forward incrementally.
The important point here is that there's more to leverage than just money.  You can leverage other people's expertise too.
The third category is Conversion.
We already talked about one component of conversion, which is to change the zoning of a piece of land as part of going from dirt to building.  But you can also convert the use of an existing building.
Probably the most common example of this is condo conversions.  These were all the rage pre-Crash and as financing continues to loosen up, and affordable housing demand increases, it's a safe bet that condos will become popular again.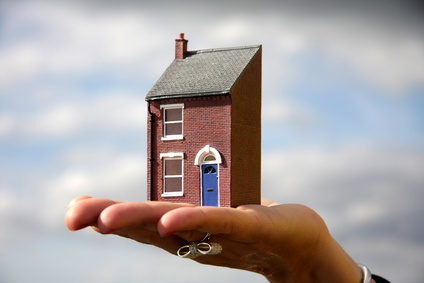 A condo conversion is really a zoning change, in which an apartment building is converted (sub-divided) into a collection of individual units that can be sold separately.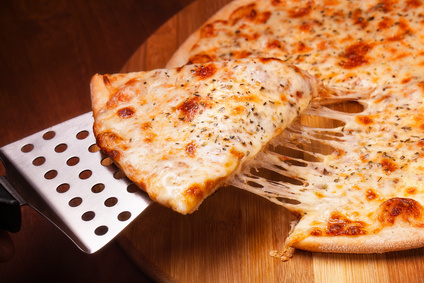 But you can also sub-divide a piece of land, or convert a residential property to commercial use or vice-versa.  A warehouse can become loft apartments or individual condos.  An apartment can become a motel or vice-versa.
Do you see how much fun this can be?
So where Jedi Knights use the force to change things around them, we use the change to force the equity and earn profits by adding value!
Listen Now:
Want more? Sign up for The Real Estate Guys™ free newsletter!
Don't miss an episode of The Real Estate Guys™ radio show!  Subscribe to the free podcast!
Stay connected with The Real Estate Guys™ on Facebook!
The Real Estate Guys™ radio show and podcast provides real estate investing news, education, training and resources that help real estate investors succeed.
According to MSN Real Estate, home flipping—the act of buying a dilapidated house, renovating it and selling it for profit—is heating up again. After the housing bubble collapsed some four years ago, the flipping world came to a grinding halt. Though plenty of inexpensive homes were available on the market, including many foreclosures, the flat-lined real estate market made flipping a risky proposition.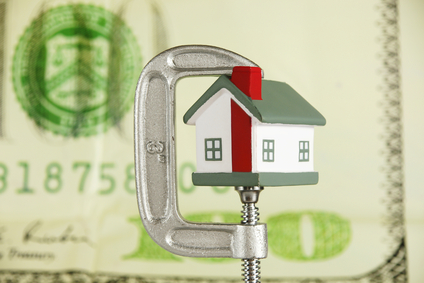 Now, however, the number of foreclosures and short sales in Minneapolis has fallen dramatically. According to The Skinny, a little over 35 percent of all closed Minneapolis home sales in November 2012 were foreclosures or short sales. In November 2013, that number fell to a little over 22 percent. If you're in the market for a foreclosure to flip, now's the time to act.
The latest flipping trend in Minneapolis, which the Star Tribune recently reported, is purchasing and renovating homes in the upper end of the real estate market. With fewer foreclosures to choose from, some of your fellow flippers have turned to tackling these million-dollar rehab projects in hopes of turning a big profit.
Where to Start
Make sure that the foreclosed home you purchase is in a desirable neighborhood or community. Remember, with real estate, the old adage, "Location, location, location," is almost always true. Do your research, especially if you are not familiar with a neighborhood. That home you've been looking at may seem like a real bargain because similar houses sitting just a few blocks away are selling for thousands more, but they may be in a different school district. Parents place high value on the schools their children will be attending, so the ones that service your neighborhood could significantly affect the price of your foreclosed property.
Don't Skimp if You Purchase a High-End Property
With a high-end flip, you will typically be dealing with discerning buyers who expect quality, above all else, in their investment. If the foreclosed home you are planning to flip has cheap or dated carpeting, cabinets or countertops, replace those cosmetic areas with top quality items, such as hardwood floors and granite. The same holds true for your appliances.
Have a Dumpster on Site
Flipping generates a lot of trash and waste so have a dumpster on site so that all of your contractors will have a place to dispose of their rubbish quickly. Companies like Minneapolis Next Day Dumpsters rental, include the dumpster, delivery and pick-up all in their fee. Remember to ask your contractors to remove any waste removal costs from their estimates since you'll be providing the dumpster on-site.
Stick to Your Timeline
While it's not always possible to keep contractors on schedule, remember that the more time you spend on your flip, the less money you will be making in the long run. Each mortgage payment you have to pay cuts into any potential profit you stand to make.
This post provided by The Real Estate Guys™  guest contributor, Nettie Gomez