According to MSN Real Estate, home flipping—the act of buying a dilapidated house, renovating it and selling it for profit—is heating up again. After the housing bubble collapsed some four years ago, the flipping world came to a grinding halt. Though plenty of inexpensive homes were available on the market, including many foreclosures, the flat-lined real estate market made flipping a risky proposition.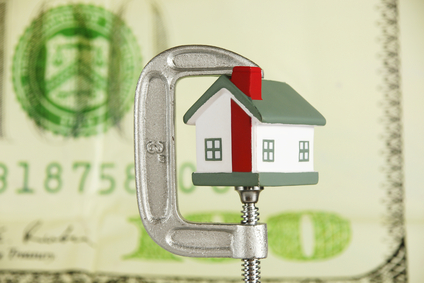 Now, however, the number of foreclosures and short sales in Minneapolis has fallen dramatically. According to The Skinny, a little over 35 percent of all closed Minneapolis home sales in November 2012 were foreclosures or short sales. In November 2013, that number fell to a little over 22 percent. If you're in the market for a foreclosure to flip, now's the time to act.
The latest flipping trend in Minneapolis, which the Star Tribune recently reported, is purchasing and renovating homes in the upper end of the real estate market. With fewer foreclosures to choose from, some of your fellow flippers have turned to tackling these million-dollar rehab projects in hopes of turning a big profit.
Where to Start
Make sure that the foreclosed home you purchase is in a desirable neighborhood or community. Remember, with real estate, the old adage, "Location, location, location," is almost always true. Do your research, especially if you are not familiar with a neighborhood. That home you've been looking at may seem like a real bargain because similar houses sitting just a few blocks away are selling for thousands more, but they may be in a different school district. Parents place high value on the schools their children will be attending, so the ones that service your neighborhood could significantly affect the price of your foreclosed property.
Don't Skimp if You Purchase a High-End Property
With a high-end flip, you will typically be dealing with discerning buyers who expect quality, above all else, in their investment. If the foreclosed home you are planning to flip has cheap or dated carpeting, cabinets or countertops, replace those cosmetic areas with top quality items, such as hardwood floors and granite. The same holds true for your appliances.
Have a Dumpster on Site
Flipping generates a lot of trash and waste so have a dumpster on site so that all of your contractors will have a place to dispose of their rubbish quickly. Some companies include the dumpster, delivery, and pick-up all in their fee. Remember to ask your contractors to remove any waste removal costs from their estimates since you'll be providing the dumpster on-site.
Stick to Your Timeline
While it's not always possible to keep contractors on schedule, remember that the more time you spend on your flip, the less money you will be making in the long run. Each mortgage payment you have to pay cuts into any potential profit you stand to make.
This post provided by The Real Estate Guys™  guest contributor, Nettie Gomez