According to MSN Real Estate, home flipping—the act of buying a dilapidated house, renovating it and selling it for profit—is heating up again. After the housing bubble collapsed some four years ago, the flipping world came to a grinding halt. Though plenty of inexpensive homes were available on the market, including many foreclosures, the flat-lined real estate market made flipping a risky proposition.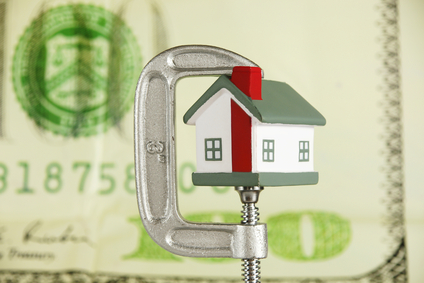 Now, however, the number of foreclosures and short sales in Minneapolis has fallen dramatically. According to The Skinny, a little over 35 percent of all closed Minneapolis home sales in November 2012 were foreclosures or short sales. In November 2013, that number fell to a little over 22 percent. If you're in the market for a foreclosure to flip, now's the time to act.
The latest flipping trend in Minneapolis, which the Star Tribune recently reported, is purchasing and renovating homes in the upper end of the real estate market. With fewer foreclosures to choose from, some of your fellow flippers have turned to tackling these million-dollar rehab projects in hopes of turning a big profit.
Where to Start
Make sure that the foreclosed home you purchase is in a desirable neighborhood or community. Remember, with real estate, the old adage, "Location, location, location," is almost always true. Do your research, especially if you are not familiar with a neighborhood. That home you've been looking at may seem like a real bargain because similar houses sitting just a few blocks away are selling for thousands more, but they may be in a different school district. Parents place high value on the schools their children will be attending, so the ones that service your neighborhood could significantly affect the price of your foreclosed property.
Don't Skimp if You Purchase a High-End Property
With a high-end flip, you will typically be dealing with discerning buyers who expect quality, above all else, in their investment. If the foreclosed home you are planning to flip has cheap or dated carpeting, cabinets or countertops, replace those cosmetic areas with top quality items, such as hardwood floors and granite. The same holds true for your appliances.
Have a Dumpster on Site
Flipping generates a lot of trash and waste so have a dumpster on site so that all of your contractors will have a place to dispose of their rubbish quickly. Companies like Minneapolis Next Day Dumpsters rental, include the dumpster, delivery and pick-up all in their fee. Remember to ask your contractors to remove any waste removal costs from their estimates since you'll be providing the dumpster on-site.
Stick to Your Timeline
While it's not always possible to keep contractors on schedule, remember that the more time you spend on your flip, the less money you will be making in the long run. Each mortgage payment you have to pay cuts into any potential profit you stand to make.
This post provided by The Real Estate Guys™  guest contributor, Nettie Gomez
One of the best parts of learning in a classroom is hearing the questions asked by other students.  Sometimes they ask things you would never think of!  And even if the question isn't directly applicable to your current situation, who knows what tomorrow may bring?
That's why every few weeks we dedicate an episode to reaching into the email grab bag and pulling out several of the many great questions we receive from our listeners each week.
In the radio schoolhouse for today's Q&A:
Your host and headmaster, Robert Helms
Co-host and teacher's aide, Russell Gray
Special guest and attorney, Mauricio Rauld
Not only do we get questions on a variety of topics, but through the power of podcasting, we get questions from a variety of locations – many outside the U.S.!
The collection of questions for this episode have us discussing what to do when you can't find a good deal in your target market, how to get started with little or no money down, what to do when a property is underwater and you want to move, and how to find a great agent in a foreign country.  Plus we talk about landlording in tenant friendly states, profiting from distress without kicking people out of their home, and ideas for creating quick cash when you have the short term use of OPM (other people's money).  Enjoy!
To submit your question to The Real Estate Guys™, visit our Ask The Guys page.
Listen Now!
Don't miss a show – subscribe to the free podcast!
Want More?  Sign up for the free newsletter!
The Real Estate Guys™ Radio Show provides real estate investing news, education, training and resources to helps real estate investors succeed.
Investors are playing a vital role in helping the housing market heal.  But who are these investors and how are they doing it?
To find out, The Real Estate Guys™ get face to face with the CEO of a distressed property wholesaling company that "re-allocates" over 200 houses a month.
In the radio ER for another heart-stopping episode:
Your host and doctor of dialog, Robert Helms
Co-host and bed-pan boy, Russell Gray
Special guest, Econohomes CEO, Jeff Ball
It seems the last decade has more than its fair share of disasters, including Katrina, the Gulf Oil spill and the Japanese tsunami – to name just a few.   And of course, how could we forget the Great American Real Estate Recession, which still seems to be years away from bouncing back.
What they all have in common is the human effort which plays such a vital role in cleaning up and rebuilding – and the fact that most of that "grunt work" goes largely unnoticed by the rest of the world.  Still, slowly, over time, because of the tenacity and talent of the individual workers, eventually the rest of the world sees recovery.
Of course, those closest to "ground zero" get to see the progress first – and they know better than anyone how far and how fast the healing is happening.
So when it comes to real estate in America, and the housing market in particular, who's closest to the action?
You could make the argument that real estate agents or REO portfolio managers for lenders are pretty close.  But what about the individual investors who go into a devastated market and begin to buy, repair and re-sell or rent out abandoned and often dilapidated houses?  Those brave souls are arguably the closest to the trend since it's their own initiative, planning and resources that make everything else happen.  But no one sees the fruit of their ambition until it shows up later as transactional activity.  And because they're mostly all independent small time operators, they themselves don't even see the collective trend they are creating.
Fortunately, Econohomes CEO Jeff Ball commissioned a study of over 1,000 individual investors to find out who they are, what they're doing and where they're finding inventory.  Listen in as Jeff discusses the report and what he sees for the housing market from his perspective.  And if you listen all the way through, he'll tell you how you can get a free copy of the report for yourself!
Listen Now
The Real Estate Guys™ radio show and podcast provides real estate investing news, education, training and resources that help real estate investors succeed.
We always say that every problems presents one or more opportunities.  That sounds really good in a seminar or on the radio, but what about in the real world?
In our continuing quest to find resources to help real estate investors succeed, we came across an entrepreneur who looked at all the carnage in the low end housing market and saw a business opportunity.  In fact, we were so impressed that after out first meeting we decided to fly to his office and look at his operation.
While we were there, we fired up the microphones and recorded an interview.  Wouldn't you like to hear it?  We thought so!
Behind the microphones on location in Austin, Texas:
•    Your host and lead explorer, Robert Helms
•    Co-host, financial strategist and travel coordinator, Russell Gray
•    Lawyer, entrepreneur, investment banker and CEO, Jeffrey Ball
Anyone who's every watched a late night TV infomercial has probably heard the terms "REO" and "Wholesale".  And at 2:00 am, the idea of buying bank owned properties for pennies on the dollar SOUNDS easy to do.  But anyone who's every tried knows it's a whole lot harder than it looks.  So even if you're well educated and adequately capitalized, getting into the deal flow can be elusive.  Correction, getting into the GOOD deal flow is elusive.
Of course, most people only look at a problem from their own perspective.  If deal flow is a problem for investors, what about the banks who are holding repossessed properties?  Our guest points out that the banks have problems too!   And he tells why the problem is worse on the lower priced properties.
Wow!  If both the buyers (investors like you) and sellers (banks holding repo'd property) have problems, there MUST be an opportunity in there somewhere, right?
Once we understand the problems from both sides, Jeff reveals how he built a business around solving the problems.  What's most exciting is there is a role for individual investors to play.  If you know there's great deals in distressed property, but haven't figured out a practical way to get into the deal flow, then this show is for you!
Listen Now
Don't miss a show!  Subscribe to the Free Podcast
Want More?  Sign Up for The Real Estate Guys Free Newsletter!
How to pay for college can be as important and difficult a decision as selecting which school to attend. With all the changes in the market, can real estate still help?
To school us on this important topic, plus provide a timely warning about an old law that has taken on new relevance in one of the largest real estate markets, we dialed up (for those old enough to remember a dial) one of the smartest attorneys we know!
In the classroom for College Funding with Real Estate 102:
•    The Professor of Profit and Your Host, Robert Helms
•    Teacher's Aid and Co-Host, Russell Gray
•    Professor Emeritus and the Godfather of Real Estate, Bob Helms
•    The Dean of Decision Making, Attorney Jeff Lerman
After a quick stop at the campus coffee shop for some pre-class caffeination, we slid into our school desks behind the golden microphones and Professor Robert Helms calls the class to order.
Like many topics in school, the first thing we discuss is why this topic is relevant.  Not everyone has children or wants to send them to college – or maybe all of that is in your rearview mirror.  But we soon discover that this type of real estate investing is just a niche like any other – and there's money to be made!
College is expensive and getting more so every day.  And in a soft economy, finding creative ways to pay for some or all of it is more important than ever!  As entrepreneurs, we get excited when there's a problem like this in the market that we can solve – and this one is no different.
Since Jeff Lerman is an "A" student, while the rest of us are…well, not as smart as Jeff…we have him lead our study group.  And like a typical "A" student, he starts talking about math and homework. Yes, there's homework involved!  But asking the right questions and doing the math is one of the secrets to success.  Jeff takes us through his own real life analysis and the questions and answers he's finding as he goes through this process himself.
Jeff explains how he uses the cost of on-campus housing as his baseline for doing the investment analysis.  How can he get more value for the same cash flow? Great question!
This leads to a discussion about which advisors he calls on to help him.  Yes, even advisors have advisors.  We discuss who you need and how to work with them.
The very important topic of single family homes versus condominiums comes up, which opens up the door for a lively classroom discussion.  Jeff reveals how his initial idea was contradicted when he got into the math.  See? It's true!  Do the math and the math will tell you what to do!  Of course, you have to do the right math – which includes accounting for all the variables.  So we talk through all of this.  Good stuff!
As we wind up the discussion of funding college with real estate, Jeff throws in some extra credit work – and tells us what every investor must know about the California Home Equity Sales Contract Act.
Never heard of it?  Neither had we.  But it poses some real risks to active real estate investors looking to cash in on today's distressed property bonanza.  And even if you're not actively investing in California, you'd be wise to be aware of this legislation – because often times other states follow California's lead on consumer protection.  This is especially true in the currently distressed property market.
Before we knew it class was over.  But as always, we learned a lot and had some fun.  Many thanks to Jeff for another enlightening appearance on the show!
Don't miss a show! Subscribe to the Free Podcast
Want More? Sign Up for The Real Estate Guys Free Newsletter!
We noticed an interesting headline it today's Wall Street Journal.  "House Flipping Makes a Comeback".  That brought back fond memories of easy equity during the days of "irrational exuberance" in real estate.  Of course, there's a dark side to irrational exuberance which we're sure you don't need to be reminded of.
So why did this article catch our interest?
The star of the article is a real estate "investor" in Phoenix…really? Phoenix?  We thought Phoenix was a train wreck.  Or, is their opportunity in chaos?
Anyway, this guy in Phoenix went to an auction and bought a house that was formerly worth $1.3 million.  He paid just under $489,000.  He then sold it to a woman for $699,000.  That's about $210,000 in quick profit.  In The Real Estate Guys' world, we call this "found" equity.  It's "found" because he didn't do anything to the property to make it worth more.  It was worth more than what he paid for it at the time he bought it.  The bank left money on the table.  He found it.
Sounds easy, right?  How many of those would you like to to do in a year?
The article goes on to talk about different markets and statistics.  It provides some insight into bank motives. Blah, blah, blah.  This isn't to be critical of the Wall Street Journal.  But they write for a different reason than we do.  We're thankful they brought the topic up.  Now we have something to build on.
What we're interested in is HOW to do it.  Though we're not experts in purchasing foreclosures, we have certainly done our share of "found equity" deals.  Based on our experience, here are some tips if you decide to play this game (which can be very fun and profitable!):
ALWAYS know your exit before you get into the deal. And ideally, you want more than one.  The article doesn't say if the Phoenix guy had his buyer identified BEFORE he bought the property, but that's the way we would have played it.  With a buyer in hand, you show up at the auction (or go into the open market) and look for a property that your buyer wants.  If you know what they're willing to pay and you can buy it for less, then you have margin and a quick and known exit.
Make sure your buyer is real. That is, he's ready, willing and able (as in financially capable of buying).  If you're a real estate agent, this is basic.  If you're a newbie flipper, it's gold.  You don't want to be stuck holding the property.
Make sure your margin is more than 6%. Even though 6% on a $300,000 deal is $18,000 and it sounds like doing that 10 times a year might be a decent living, it's the same as if you were a real estate agent.  The difference is a real estate agent isn't putting his own capital at risk.  If you're going to take more risk, you need to receive more reward.
Don't put all your money into one deal. It will be SO tempting when the "no miss" deal comes along.  But remember, this is real estate. Something ALWAYS goes wrong.  It doesn't necessarily mean you lose money, but it might be tied up for awhile, so you lose opportunity.  Side note:  If you don't happen to have $500K sitting around like our friend from Phoenix apparently did, go find 10 friends who have $50K and do a small syndication.  Now no one has all their money in one deal.  And if this whole process takes 90 days, $200K on $500K is a 40% return in 3 months.  That's 160% annualized.  We're betting there are some investors out there who would want to get in on that.  If you decide to go this route, make sure you visit with your attorney first.  Syndicating isn't something for the newbie do-it-yourselfer.
Did we mention to have a plan B? And C and D?  If your buyer falls through, have 2 or 3 more lined up.  If possible, be prepared to "Flip and Hold".  This is what we call buying a property for cash, then refinancing it to get most of the money (or if you bought it low enough and wait a bit, you can sometimes get ALL your money back out).  Then rent the property for enough to float the mortgage and expenses.  Obviously, this is more complex and there's some math to do to make sure it all makes sense.  And we know that getting loans on certain types of properties (and cash out loans in general) is harder to do today than in the past.  We recommend knowing your financing options BEFORE you buy, even if you don't plan to hold.  You never know how it's going to work out.  The more options you have the safer you are.
We obviously could go on and on (we're experts at that).  This topic is too deep for a simple blog post.  But it should get your brain whirring (which is always a good thing).  Our recurring theme is that there is a lot of money to be made in real estate right now simply because most people still aren't ready to play.  This guy in Phoenix made 200 grand because other people weren't there bidding.  And what a great service he provided for his buyer!
Want More?  Sign Up for The Real Estate Guys Free Newsletter!
Did you know that Backstage Pass Members get audio blogs? Save your tired eyes and make your ears do the work!  Become a Backstage Pass Member today!
With so many properties with mortgages that exceed the current value, many owners are feeling trapped.  When loan modification fails and you can't afford to pay the mortgage, before you toss in the towel and allow the lender to foreclose, consider a short sale.  No, this isn't a garage sale of your used underwear to raise money for the mortgage.  It's the process of working with the lender to get them to release you from the loan when you bring in a new buyer who pays less than you owe.
In studio to brief you on short selling:
Your host, Robert Helms
Co-Host and Financial Strategist, Russell Gray
The "Godfather of Real Estate", Bob Helms
The Guys kick off the show with a discussion of what a short sale is and why a property owner would bother.  Why not just throw the keys at the lender and walk?  And what about the lender?  Why would the lender accept a loan payoff for less than the full amount due?  This show builds upon a March 22, 2009 show (available to Backstage Pass Members in the Archives) which covered the opportunities for investors in buying short sales.
Moving on from the motivations of the various parties, the Guys delve into the actual process of a short sale.  Is this something you can or should do yourself, or does it make sense to get professionals involved?  If so, which professionals are needed and what questions should you be asking?  While short sales are nothing new, Bob pointed out that it's been decades since they were a significant portion of the market.  Who do you need on your team and how important is experience when seeking professional help?
The Guys also touched on the concept of "deficiency" and the possible tax consequences of a short sale for both homeowners and investors.  The show concluded with a discussion of what to watch out for in today's economic climate.  Whether you are someone in need of getting out of a property that's underwater, or if you're an investor looking to pick up a bargain by providing a borrower and his lender an alternative to foreclosure, this show will give you some food for thought!
Listen to this Broadcast Now
Want More?  Sign Up for The Real Estate Guys Free Newsletter!
No, we aren't advocating becoming the next Bernie Madoff.  We just read Robert Kiyosaki's article on Yahoo Finance called The Biggest Scam Ever.   It's about 401k plans and he's commenting on the cover story Time Magazine recently published on the subject.
Time says their sources estimate that 44 percent of Americans (a chunk of which are baby boomers) are in danger of going broke in their retirement years.  That's bad news.  But it's great for real estate entrepreneurs!
Once again, as we watch the horizon, we see waves of opportunity forming.  Do YOU see them?
Think about it.  Tens of millions of people in danger of going broke in their retirement years.  These will be seniors with social security checks.  It isn't much income, but it's consistent.  At least that's the promise from Uncle Sam.
So their lifestyle will be taking a substantial dip.  Some are sitting in homes that are paid for.  Some are sitting on big fat mortgages.  Some are renting in nice areas.  All will need to do something to decrease expenses and increase their income.
Can you help them?
A few weeks back we did a radio show on reverse mortgages.  This is one of the few remaining tools available to reposition idle equity and put it to work.   The cash flow arbitrage is easy because there's no payment required.  Better yet, there's no danger of foreclosure.  Seniors with equity could make great investment partners to acquire cash flow real estate, which, conveniently, is readily available into today's low price, low interest rate market – an attractive, but historically rare combination!
(By the way, we're writing a free report on reverse mortgages, so if you haven't already requested it, just go the feedback page and send us your request.)
We also recently blogged about the notion of buying homes via short sale from homeowners who are facing foreclosure because they can't afford to make the high payments.  If you missed it, look it up.  Couldn't similar strategies be employed with seniors?  We think so.  When you can help someone stay in their home for a lower payment, that's a good thing!
Now hold on because our brains are flying around at light speed.  And rather than write a manual on how to do all this, we'll just ask some questions to guide your thought processes.
If you think that several million seniors will be looking to cash out of their homes and rent, what areas and neighborhoods would they be interested in?   Think about weather, taxes, and proximity to medical care and airports (so they can easily go back home to visit friends and family).  What major population centers will they be moving from?  What are their options for more affordable areas nearby?
What about property types?  Think about floor plans.  Do they need lots of bedrooms or just a couple?  Do they need storage for all the stuff they've collected over their lifetimes?  What about stairs?
Here's our recurring theme: Problems are opportunities when you look at them in light of available resources.   Most people get brain lock when facing problems, even though there are all kinds of resources available to turn problems into profits.  Don't let this happen to you!   You won't want to look back on this time in history and say, "I missed it.  If I only knew then what I know now!"   Trust us, you don't want to "shoulda" all over yourself!  It stinks.
Lastly, we don't understand why so many people cap on Kiyosaki when he posts his articles.  We're betting these people have never spent any time with the guy.  Or they work for the people he rips.  In any case, if you haven't figured it out already, we think he's brilliant more often than not.  We look for every opportunity to spend time with him and the people he surrounds himself with.  You don't have to agree with everything, but it will sure stimulate your thinking!  Which is the same reason we do our radio shows and post these blogs.
The key to turning this economy around is for people to be informed, think, make good decisions and take bold action.  The people who do it first will win the biggest. Why not you?
Want More?  Sign Up for The Real Estate Guys Free Newsletter!
Did you know that Backstage Pass Members get audio blogs? Save your tired eyes and make your ears do the work!  Become a Backstage Pass Member today!
If you're left brained (logical), we probably already lost you at the headline.  But this isn't a blog on positive thinking (not that we have anything against that).  We're talking about negative equity and how it gets measured.  More importantly, where are the opportunities?
Just before Thanksgiving, the Wall Street Journal ran a headline that "One in Four Homeowners are Underwater."  This isn't because California slid into the ocean, but is one of the lingering effects of the mortgage meltdown that began over three years ago.
The article says that 10.7 million households had negative equity (about 23% of all households) according to research firm First American Core Logic.  Nearly half of those, or 5.3 million households, owe at least 20% more than the current value.  And nearly 10% of those (520,000) had already received Notices of Default.  An even more telling statistic came up later in the article, when the Mortgage Bankers Association was cited as stating that 7.5 million households are 30 days or more late on their mortgage payments.
What we think is interesting is that 24 million households, which would be about 50% of all households, have NO mortgage.  Therefore, they have equity!  But just because they aren't in imminent danger of losing their property doesn't mean they didn't suffer loss.  If your property went from a fair market value of $500,000 down to $250,000, then you lost $250,000 of net worth.   Last time we looked, that's bad.  Especially if you were counting on using that equity, through a reverse mortgage or moving to a less expensive area, to help fund a chunk of your retirement.
Of greater interest is one line buried in the middle of the article which said that First American Core Logic had changed its methodology for calculating these numbers and "using the old methodology, the portion of underwater borrowers would have increased to 33.8%".  Wow!  That's 1 in 3.   Think about that.  Go outside and look up and down your street and count every third house.  Underwater!
Of course, it doesn't really work that way.  There are certain areas that are more underwater than others.  We've been talking a lot about Dallas lately.  This is a market that didn't lose value anywhere near as much as say, Phoenix or Las Vegas.  In fact, according to the Wall Street Journal, citing First American, homeowners in Nevada, Arizona, Florida and California are more likely to be underwater.  Funny, but weren't those once the hottest appreciating markets?
So what does all this mean?
Well, our headline had double meaning.  Obviously, changing the methodology for generating the statistics resulted in a report of 23% of households underwater, instead of the nearly 34% under the old methodology.  If you're watching trends, this might mislead you.   Lesson: Always be sure to dig a little deeper when relying upon statistics.
The bigger lesson is that one person's problem is another person's opportunity – and not necessarily in an opportunistic way.   In other words, someone doesn't have to lose (worse than they would anyway) for you to win.
If you're a regular listener of the show, maybe you're already picking up on where this is going.  Obviously, we see a lot of opportunity in a landscape covered with problems.  Problems are every entrepreneurs dream!
With 7.5 million people behind on their mortgages and millions of those with negative equity, they can't refinance or execute a traditional sale to get relief.   Millions have negative equity of over 20%, so they don't qualify for the government sponsored loan modifications.  And according to this same Wall Street Journal article we've been discussing, Sanjiv Das, head of TARP recipient Citigroup's mortgage unit, mortgage companies are reluctant to reduce mortgage principal over worries about "moral contagion, with people not paying their mortgage or re-defaulting because they believe the bank would reduce their principal."
So banks won't modify.   Homeowners can't refinance or sell for enough to pay off the loan.  Problem, problem, problem!
But what would it look like if an astute investor were able to buy the home on a short sale, taking advantage of today's fabulously low interest rates, and then rented the house to the former homeowner for a payment that the now tenant could afford?
You could even go one step further and provide a lease option to the former homeowner, with a price point designed to make you (the investor) a nice profit, even through the re-purchase price would look like a bargain to the former homeowner.  It's still less than their original mortgage (which was paid short when you bought the property).  Do you think the former homeowner turned tenant would be willing to pay a little bit more than market rent to stay in their home knowing they have an option to get it back?  Do you think they would take better care of the property than the average tenant?  Do you think they are more likely to stay long term, thus reducing your exposure to vacancy and turnover expense?
Put yourself in the position of every party in such a transaction.  Are there positives for everyone?  Eveyone's situation is improved.  Win-win-win.  We  like it!
This blog is already too long, so we'll leave you a homework assignment.  Especially, it you're sitting there thinking to yourself, "Great, but I can't afford to do anything."  Go listen to our show on reverse mortgages.  Then look for the stats in this blog.  Then go outside and count the houses.  Do the math.
We get giddy when we think of all the opportunity in today's market.  But of course, it's all a matter of perspective.
Want More?  Sign Up for The Real Estate Guys Free Newsletter!
Did you know that Backstage Pass Members get audio blogs? Save your tired eyes and make your ears do the work!  Become a Backstage Pass Member today!
Every day we get emails from our listeners.  Some like to tell us how awesome we are (oh, go on!), but most have questions.  We're working on some new ways to be able to be more responsive.  So keep those emails coming!
For this week's show, we decided to grab a few question out of the email in box and talk about them on the air.  Joining host Robert Helms in studio are his trusty sidekick, Russell Gray and "The Godfather of Real Estate" Bob Helms.
We kicked off the show  commenting on Ben Bernanke's pronouncement that "technically speaking, the recession is over."  Yippee! Right?!?
After having fun with that, we reached into the mail bag and pulled out a question about which U.S. markets are "best" for appreciation right now.  Our crystal ball wasn't warmed up, so we chatted on this one awhile.  It's a question that comes up all the time and though easy to ask, it's hard to answer.  So we talked about the conditions we look for to cause appreciation, how today's economic environment affect them, and some specific markets we're watching.
Another question that is salient to the times was about the availability of financing in today's market.  There are certain product segments and demographics that can't find financing, while others have abundant financing available.  Obviously, when you know where the money is flowing and why, you can position yourself in its path and do well.  Having just been at the Rich Dad Real Estate Summit with Ken McElroy, Robert Kiyosaki and several veterans of investing and finance, we had some fresh insights to share.
The next question was also all too common in today's economy.  "I have a property that is upside down with negative cash flow, what should I do?"  As Kenny Rogers sang, "You gotta know when to hold 'em, know when to fold 'em, know when to walk away, know when to run."  Lots of people are struggling with the issue of "strategic defaults" and its ramifications.  (Side note:  The Real Estate Guys wrote a free 18 page report What You MUST Know Before Attempting a Loan Workout to help people in this situation understand their options.
The discussion of  what to do with an upside down negative cash flow property had us reflecting on the previous discussion of where's the appreciation most likely.  It also lead directly into another topic:  The Price of Maintaining You Good Credit.  Good credit has never been more important, but if you have lots of negative equity and negative cash flow, how much is it really costing you to maintain it?  This is a very timely topic and we tossed around our thoughts on the subject.
Listen Now:
The Real Estate Guys™ radio show and podcast provides real estate investing news, education, training and resources that help real estate investors succeed.