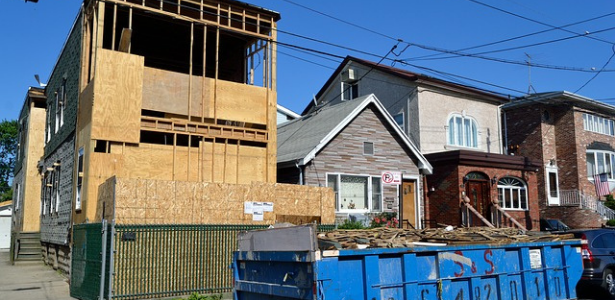 Having a short path to cash is an essential survival strategy during economic challenges. For real estate investors, flipping a property is often a reliable way to create cash quickly.
But we also know … understanding a concept and being able to execute it well in the real world are sometimes two very different things.  
In this episode, we visit with a seasoned 7-figure flipper who opens up and shares the good, the bad, and the ugly of how to flip profitably in the real world.
In this episode of The Real Estate Guys™ show, hear from:
Your flipping great host,

Robert Helms

His flipped-out co-host,

Russell Gray
Real estate flipping entrepreneur, Mike Simmons
---
Listen
---
Subscribe
Broadcasting since 1997 with over 300 episodes on iTunes!
---
Review
When you give us a positive review on iTunes you help us continue to bring you high caliber guests and attract new listeners. It's easy and takes just a minute! (Don't know how? Follow these instructions).
Thanks!
---
Flipping is a great path to short-term cash 
We often talk about the long-term ways to make money in real estate, but there are also opportunities to make money short-term. 
Today we're going to tackle a topic that we don't talk about often … the huge and amazing world of flipping real estate.
When someone goes through any form of crisis in business or investing, they should always know their shortest path to cash. In real estate, that means flipping a property, buying a property, and maybe wholesaling it … but essentially, short-term ownership to generate cash. 
When we see markets change … there are certain opportunities that are no longer on the table. With many not being able to make their rent or their mortgage payment … it might not be the best time to buy and hold a long-term rental house.
The great thing about flipping is that you're in and out pretty quickly, and you can make money no matter what the market does!
We have some experience flipping houses … but we found that managing teams and trying to be strategic was a lot of work. 
So that's why today we're talking to Mike Simmons who is an expert in flipping real estate. 
How Mike Simmons became a flipper
Mike Simmons grew up in a blue-collar family in Michigan that was employed by the automotive industry. Mike believed growing up that his goals should be to get into a union … work for 35 to 40 years … work overtime … and hopefully have a little bit of time left for retirement. 
Mike says nobody taught him about the possibility of being an entrepreneur. 
Over time, Mike tried different jobs and career paths, but even when he was moving up the corporate ladder at a white-collar job … he realized that nobody was happy in those positions. He wanted to figure out how to get out of the rat race and find a better path to retirement. 
Mike eventually discovered real estate and knew it was the path for him. His first real estate deal made him $15,000, which was small but a great start. 
He also discovered rental real estate and wholesaling … he says 60 to 70% of his company now is wholesaling. 
Mike says, "What if I get sick or if I am in the hospital or something happens to me … how do I create a business that is run independent of me, but still is able to produce income? That's what I've really gotten good at over the last handful of years."
Mike says you can excel at the type of work you do … but he didn't want to always be doing all the work himself.
It's a totally different skill set running a company and leading and managing and inspiring and hiring and training people. He said he needed to learn to also be a good leader. 
There are lessons to be learned at every step. 
Mike says that on the first house he flipped, he picked all the things off the punch list he thought he could do himself and save time and money on.
But that can be detrimental if you want to really grow your business and flip more than one house a year. He says that takes more time and will result in greater "holding costs" like taxes, garbage, etc. 
Mike says: "What I know and what I've become great at is, I know what things should cost, and I know how long they should take. Those are the two things you have to know that will make you a successful house flipper that has the ability to scale."
In Mike's experience … what he has found as a house flipper is that when he brings contractors in to quote a job, they will forever try to give him more things that he should be doing … and it takes experience to know the difference between just trying to add to the cost of the renovation and what's a legitimate suggestion. 
Mike says it's so important as a flipper to educate yourself and understand what the contractors are doing on a functional level and then dial in the cost of it. 
Flipping lessons Mike has learned
Mike says when he was first flipping … on every house, he started from scratch, personally picking out paint, tile, fixtures, flooring … and he says this lack of process really kept him from growing. 
This is okay for someone doing one or two … but to really grow, Mike learned he had to have a solid system. 
Next, he learned from his mistake of not tracking numbers and watching what marketing worked and what didn't with different houses. 
In the early stage of the pandemic in Michigan, his direct mail method stopped working because people didn't want to touch their mail. So Mike had to adapt to other marketing strategies. 
Google pay per click … text blasting … ringless voicemail are some other options. 
Mike also suggests learning what a "release of lien" is. He learned an important lesson from paying a general contractor who did not pay subcontractors. It's important to have everything in writing. 
With all the lessons learned and the team he has built … Mike now averages flipping 100 properties a year. 
What is level jumping? 
Imagine if you can use someone's 20/20 hindsight as your foresight to know what you should be doing, and maybe just importantly, what you shouldn't do? 
Mike learned to take his business to the next level, or maybe even "jump" a level … it's all about surrounding yourself with people you can learn from. 
That's how he has been able to grow so much after joining 7 Figure Flipping. He found good, quality people who give great advice that just helps others grow and realize their own goals. For all the great insights Mike has to share, listen to the full episode. For a free copy of Mike's new book, email [email protected]. 
---
More From The Real Estate Guys™…
The Real Estate Guys™ radio show and podcast provides real estate investing news, education, training, and resources to help real estate investors succeed.
---
Love the show?  Tell the world!  When you promote the show, you help us attract more great guests for 

your

 listening pleasure!
Having a short path to cash is an essential survival strategy in any economic jungle. For real estate investors, flipping a property is often a reliable way to create cash quickly.
Of course, understanding a concept and being able to execute it well in the real world are sometimes two very different things.
In this episode, we visit with a seasoned 7-figure flipper who opens up and shares the good, the bad and the ugly of learning how to flip profitably in the real world.
---
More From The Real Estate Guys™…
The Real Estate Guys™ radio show and podcast provides real estate investing news, education, training, and resources to help real estate investors succeed.
---
Love the show?  Tell the world!  When you promote the show, you help us attract more great guests for 

your

 listening pleasure!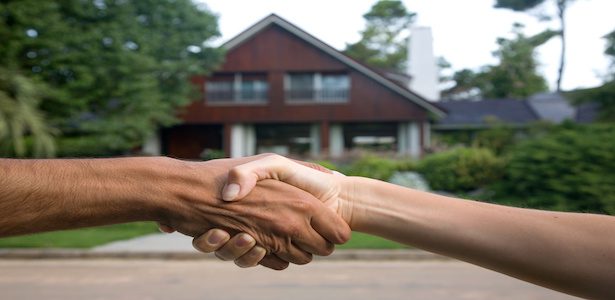 Flipping properties is a fantastic way to make money quickly. But if you're not careful, it can also be a way to lose a lot of money.
We have both done property flips and walked away with more cash in our pockets. In our latest episode, we share the inside scoop on what you need to know to be successful with flipping properties.
This includes different ways to make money in a flipping market, what you MUST avoid, and where to find money. Tune in to our studio for this flip-tastic edition of The Real Estate Guys™ radio show with:
Your flip-it-good host, Robert Helms
His flippin'-out co-host, Russell Gray
---
Listen
---
Subscribe
Broadcasting since 1997 with over 300 episodes on iTunes!
Review
When you give us a positive review on iTunes you help us continue to bring you high caliber guests and attract new listeners. It's easy and takes just a minute! (Don't know how? Follow these instructions.)  Thanks!
---
Will flip for a profit
Some people think The Real Estate Guys™ are not fans of flipping. However, we see a lot of value in it! Our take on property flipping is that it's a great way to make money, but it's not necessarily real estate investing.
For us, "investing" means putting in capital now (whether that's cash, time, expertise, etc.) to acquire streams of passive income. We're talking the kind of cash flow you can live on. Overall, The Real Estate Guys™ teaches you to set up investment strategies that look like this:
Asset > Cash > Asset
We aim to teach you how to build assets that give you cash flow that allows you to invest in more assets.
Flipping is a different animal than long-term investing. Any type of activity where your primary activity is reaping cash, like flipping, looks like this:
Cash > Asset > Cash
With that in mind, there are benefits to making money quickly with flipping properties.
Many ways to make money in real estate flipping
If you're not currently in the financial position to take advantage of an amazing real estate deal, you could be a "bird-dog," meaning you scout out opportunities and pass them to investors.
When you have more time than capital, you can use that to your advantage. There are finder's fees for finding the right deal and knowing the market.
We see bird-dogging as one of the greatest ways to get started in real estate.
The next level is wholesaling.
Real estate wholesaling has a short time frame. That's when you buy a property, don't make any repairs, and market to your own group of potential buyers. You then assign the contract to a buyer, not purchasing it yourself.
Then there's forcing equity, or buying a property and improving it before you flip it. This is a short-term value add, a way to get in and get out quick.
The classic example is a "fixer-upper." In lots of places right now that works well, as you'll see on HGTV. However, you've got to be careful when you're going into a market if it's not vibrant.
We encourage you to add value. Robert Kiyosaki slams people who buy a property and sit on it, hoping the market will rise. "Hope" isn't a strategy.
Real-life example with Russ' first house
Years ago, Russ bought an old home. It was the ugliest duckling in a decent enough neighborhood.
He planned on a two-month fix time with a $20,000 budget. Six months and $60,000 later the house was almost done!
During that time, Russ took advantage of interacting with the trades guys. He watched, learned, asked questions. He figured he should understand the basics of how a building is put together.
When you have hands-on chances to learn like that, take them! It will serve you in future projects to understand how to speak with plumbers, electricians, painters, carpet installers, etc. The more experience you can get, the better off you'll be.
Flippers MUST pay attention to the numbers
If you're a flipper, you have to make financial decisions based on knowledge.
Remember, as a flipper, you'll get Uncle Sam's attention.
Although investors enjoy long-term capital gains, as a flipper, you'll be paying a large percentage of your capital gains in taxes.
You'll have to do enough volume for flipping to make sense.
From the fact you're reading this, you're likely familiar with popular flipping shows on TV. Like when they add up the numbers at the end?
Sure, they may money. However, on TV they often show the GROSS profit, and there's a BIG difference between the gross and NET profit. You have to consider the sales commissions, taxes, transfer fees, income tax, and all the other variables.
As we like to say, do the math and the math will tell you what to do.
Something else to consider – don't mess THIS up!
You only have one reputation.
If you're tying up a property someone wants to sell, it's always best to operate in good faith.
When you throw a contract down, you better make sure you have some money to put on the line. If you're not careful about the terms of a contract, you may end up on the hook if you don't find anyone.
Say you're looking to syndicate with a group of investors and you're pulling together investors. If you're not ready to act, you need to fully disclose your intentions to the seller. Pretending – and holding up a property without full intentions to buy it – gets you a bad name in real estate. Don't do it!
We repeat: If you find a great deal and THEN run around looking for people, you can get yourself a bad reputation.
If you go out and tie up properties, and don't close, that's that kiss of death in the real estate world.
To be prepared in advance, build a database. Ask your potential investors:
"If I were to find a deal like XYZ, would you take my call if I asked you to invest in it?"
It's better to know NOW than miss out on that incredible deal later.
Where do you get the money to flip properties?
Lenders are concerned with two things: 1) How are you going to pay them back, and 2) what happens if you don't? You always run the risk (as do your investors) that you won't be able to get your profits out of it.
If you have your own cash, that's the easiest.
Then, there's the traditional mortgage through a bank.
If that's not your favorite option, you can put together a simple syndication.
You can put together credit lines. Say you have a 30- or 45-day term credit line at your local home improvement warehouse and can use that time to make fixes to the property.
There are specialty hard-money lenders who understand the risks. You'll pay more in interest rates, but that's something you'll have to factor in to your overall proforma.
You can also use equity from something you already own. An incredible example is Terry Kerr, president of Mid South Homebuyers, in Memphis. He started out fixing up two or three homes, used the equity in one property to finance the purchase of another. Over time, he's built up a portfolio of hundreds of properties. He does a turn-key investment where he finds a home, fixes it up, gets tenants renting it, then sells it to investors. It's a brilliant business model!
Terry understands a crucial concept in real estate … we make our money when we BUY, not when we sell. You have to know the take-out market.
Those who don't buy right on the front end, pay for it on the back-end.
You read to the end! Hungry for more? (All this flipping talk makes us want some burgers… ) If you're interested in creating a future as a flipper, or as a long-term investor, take a look around. We've got all kinds of resources to help you on your equity journey.  
---
More From The Real Estate Guys™…
The Real Estate Guys™ radio show and podcast provides real estate investing news, education, training and resources to help real estate investors succeed.
And yet another great collection of challenging questions from our fabulous listeners!
In the studio waxing down our microphones so we can surf the airwaves of radio excellence…
Your waxing on beach bodied host, Robert Helms
His wax off co-host, Russell Gray
In this edition of Ask The Guys…
Does it make sense to carry back financing with the threat of inflation looming?
Survey says…it depends!  Do the math and the math will tell you what to do.
Does size matter when flipping properties?
Hmmmm….that's a hard one.  Why should flipping properties by any different than….anything else?
Where can a young guy with a day job and not too much money get started on the path to real estate riches?
Fantasyland!  Just kidding…
A day job can be a blessing too.  After all, when you don't have much money…one of the easiest ways to get some is to borrow it.  And a day job comes in handy for that.
Is it possible to syndicate a deal with no money down?
We presume you mean none of your OWN money…and the answer is…YES!
Of course, if you have some of your own money in the deal, it may be easier to convince investors to put in their money.
Then again, if you have a "first round" of partners, the can provide the "down" money…and then the next round of investors can see that you (and your first round partners) are co-investing.
How do you choose a competent land developer?
Great question!  When you find the answer let us know…
Again, just kidding.
Finding ANY good team member is a matter of research…and often it means a referral from  someone you trust…AND is qualified to have an opinion.
And when you start interviewing prospective candidates, be sure to look at TWO things:  their COMPETENCY (credentials, track record, experience, satisfied customers)…AND their ETHICS.
A nice person who's incompetent can be nearly as bad as a top notch pro who'd steal you last dime if he had the chance.
If the dollar is doomed as Peter Schiff says, then why would it cause housing prices to fall…doesn't a weak dollar mean inflation…and RISING prices?
Ooooh…that's a REALLY great question.  And one we spend a lot of time contemplating.
The answer (as we understand it) has more to do with the VELOCITY of money…as opposed to merely the QUANTITY of money.
In short a weak dollar means it takes more of them to buy the same item…IF there is the same demand and the same cost structure.
But when a soft labor market, stagnant wages or declining purchasing power are REDUCING demand and capacity to pay…it can more than offset the weakening of the dollar.  At least in the short term.
So don't be surprised if prices fall before they rise.
How does someone avoid getting ripped off by a crooked turnkey property provider?
Don't do business with a crook.
Okay, you probably already knew that.
But like the previous question about picking a good land developer, it's important to evaluate someone's competency AND their ethics.
So the real question is:  what should you look for in a quality turnkey provider.
Great question!  And it's one we asked one of the best turnkey providers we know… Terry Kerr in Memphis Tennessee.
In response, Terry wrote a GREAT white paper called "Terry's Tips for Turnkey Rental Property Investing"…and you can get one for FREE…right now, right here.
To hear EVERYTHING we have to say about these and other amazing questions, tune in to this exhilarating edition of Ask The Guys…
Listen Now: 
The Real Estate Guys™ radio show and podcast provides real estate investing news, education, training and resources that help real estate investors succeed.
According to MSN Real Estate, home flipping—the act of buying a dilapidated house, renovating it and selling it for profit—is heating up again. After the housing bubble collapsed some four years ago, the flipping world came to a grinding halt. Though plenty of inexpensive homes were available on the market, including many foreclosures, the flat-lined real estate market made flipping a risky proposition.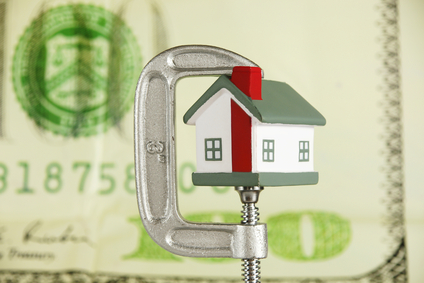 Now, however, the number of foreclosures and short sales in Minneapolis has fallen dramatically. According to The Skinny, a little over 35 percent of all closed Minneapolis home sales in November 2012 were foreclosures or short sales. In November 2013, that number fell to a little over 22 percent. If you're in the market for a foreclosure to flip, now's the time to act.
The latest flipping trend in Minneapolis, which the Star Tribune recently reported, is purchasing and renovating homes in the upper end of the real estate market. With fewer foreclosures to choose from, some of your fellow flippers have turned to tackling these million-dollar rehab projects in hopes of turning a big profit.
Where to Start
Make sure that the foreclosed home you purchase is in a desirable neighborhood or community. Remember, with real estate, the old adage, "Location, location, location," is almost always true. Do your research, especially if you are not familiar with a neighborhood. That home you've been looking at may seem like a real bargain because similar houses sitting just a few blocks away are selling for thousands more, but they may be in a different school district. Parents place high value on the schools their children will be attending, so the ones that service your neighborhood could significantly affect the price of your foreclosed property.
Don't Skimp if You Purchase a High-End Property
With a high-end flip, you will typically be dealing with discerning buyers who expect quality, above all else, in their investment. If the foreclosed home you are planning to flip has cheap or dated carpeting, cabinets or countertops, replace those cosmetic areas with top quality items, such as hardwood floors and granite. The same holds true for your appliances.
Have a Dumpster on Site
Flipping generates a lot of trash and waste so have a dumpster on site so that all of your contractors will have a place to dispose of their rubbish quickly. Companies like Minneapolis Next Day Dumpsters rental, include the dumpster, delivery and pick-up all in their fee. Remember to ask your contractors to remove any waste removal costs from their estimates since you'll be providing the dumpster on-site.
Stick to Your Timeline
While it's not always possible to keep contractors on schedule, remember that the more time you spend on your flip, the less money you will be making in the long run. Each mortgage payment you have to pay cuts into any potential profit you stand to make.
This post provided by The Real Estate Guys™  guest contributor, Nettie Gomez
Rehabbing is a rite of passage for real estate investors.  Nearly everyone tries it at some point.  Some people like it.  A few even get really good at it!
As big shot radio talk show hosts, we get to hob nob with nationally known pundits, best-selling authors, and a whole host of industry honchos and thought leaders.  It's very cool. If we weren't us, we'd wish we were.
We also get to spend time with real life practitioners and unsung heroes.  These are the guys and gals who get up every day and go out into Main Street USA and make it happen in the real world.  In the trenches, it's not about theories and ideas, it's about managing a myriad of minute details in a practical, tactical way.  It's not glamorous, but it's where the rubber meets the road and the money gets made.
So after many weeks of flitting above the clouds looking down on the macro-economic factors real estate investors need to be aware of, we bring The Real Estate Guys™ radio helicopter down to street level and talk turkey (after all, it's nearly Thanksgiving) with a thriving turnkey real estate practitioner.
In the cockpit for this flight into broadcast brilliance:
Your pilot and host, Robert Helms
His jerk wing man and co-host, Russell Gray
Returning guest and rehabbing veteran, Terry Kerr
Rehabbers and property managers are the GI Joes of real estate.  They deal with real estate at its messiest. They do all the grunt work most people can't stomach.  And finding people that are good at it for the long haul are rare.  Some guys just do it for awhile until they make enough money to get out, or until they get a TV show.
But in spite of it's messy nature, we still like real estate because it's real.  It serves a fundamental, enduring human need.  And making it more usable and available is a noble profession.
But making money at it is as much an art as a science.  And learning to do it right takes time in the trenches.  It's why our friend (and 2013 and 2014 Investor Summit at Sea™ faculty member) Peter Schiff says the hedge fund guys will get ultimately get killed in real estate.  They're used to trading nice, sterile pieces of paper.  Time will tell how the Wall Street ivory tower guys will fare in the foxholes of Main Street rental property.
So while Peter looks at it from the top, we ask Terry about the ground level impact of hedge fund investing in his market, Memphis, Tennessee.  Memphis just happens to have been ranked by RealtyTrac as the #1 single family cash flow market in the USA last year.  Obviously, this would attract the attention of hedge fund managers.
No shock to find out that the funds tend to overpay and have problems managing.  Once again, we have to say, Peter Schiff was right.
But Terry also corroborates what we've heard from other contacts in different markets:  hedge fund activity has slowed.  This explains another phenomenon we've noticed – people are contacting us with large "tapes" (pools of distressed properties) they are trying to move.  And the discounts are pretty attractive!  It used to be the funds were gobbling that up.
So all that is good news for Mom & Pop investors.  More inventory for the little guy.
But back to the street level…
In spite of the slowing of hedge fund activity, it's still competitive to get a property.  And you can't worry about rehabbing a property you don't own, so acquisition is important.  Terry reminds us of the age old truth:  real estate is a relationship business.  So he continues to get deals because he's established himself in the market as a reputable operator.  That means he has credit lines, deal flow, and loyal sub-contractors.  All good things to have.
Terry shares a very practical offering technique he uses to enhance his odds of getting the deal when working through a real estate agent.  We won't disclose it here, you'll just have to listen to the conversation (below).  When you hear it, it's obvious.  But if you don't know it, it's easy to miss out.
Now, once you have the house, you need to decide how to attack the task of getting it ready to sell or rent.  Of course, how you re-had will depend on who your target customer is.  A house you plan to sell for an owner-occupant, is different than a house you're prepping for a tenant or a landlord.  But once you've figured that out, it's time to get to work on the re-hab.
Terry tells us, "Just because you can, doesn't mean you should."  THAT is a golden nugget of wisdom!  Listen to any personal productivity expert like Brian Tracy, Les Brown or Tom Hopkins (another Summit at Sea faculty member), and you'll hear them talk about the importance of investing your time in high paying activities.
In this context, Terry cautions us to be aware of "lost opportunity".  That is, if you're busy painting a property, you're not negotiating the purchase or sale of another, or working with your team to manage your re-had costs..  The point is you can hire a painter for a fraction of the money you can make cultivating relationships and making profitable deals.
The solution, Terry says, is to build a team.
Now this doesn't mean you need to have a payroll and a high overhead.  But you do need to have access to technical experts in all the key trades.
But where do you find those people?  Terry uses a technique he calls "The Saturday Pow-Wow".  The great news is, it's so SIMPLE that anyone (even us) can do it!  So be sure to listen for this next golden nugget of street smart wisdom.  He tells you exactly when and where to go to find the best guys and gals for your project.  And it's free!
Once you have your team, you need to decide how to lead them.  You might think, "Oh, I can do that."  Okay.  But what did Terry say?  "Just because you can, doesn't mean you should."
How many job sites can YOU be at at one time?  Only one?  That's a little  limiting, don't you think?  Think BIG! Terry rehabs over 100 houses a year.  That's 2 a week.  With that kind of volume (isn't that what you want?) you can't be on every job site supervising your teams.
So Terry's golden nugget number 3 is to develop crew leaders.  And he tell us how he goes about that.  Good stuff.
Next (yes, there's more), for gold nugget #4, Terry tells us how he gets great pricing from his contractors without having to beat them up.  This is important, but because if you haggle your contractors too hard, you an adversarial relationship. That's like cussing out the waiter before he brings your soup.  You never know what you're going to get.
Terry tells us that the key to getting good pricing simply comes down to being educated about the trade and knowing how to talk the lingo.  It doesn't mean you know how to do the work.  But you know how to sound experienced.
When you talk like someone who knows what they're doing, your contractors will give you better pricing because they think your savvy. Sure, they're your team.  But they're like mercenaries (aren't we all?).  They work on your job to make a buck.  And they want all they can get.  Your job is to pay them fairly, get good quality work, and still make a profit.
Remember, next to the purchase of the property, your rehab expense is your biggest component of cost.  In fact, in some cases, the rehab will cost MORE than the property!
So, getting the right people to do quality work at a reasonable price is one of the most important skill sets you develop as a re-habber.
It's tempting to buy a work belt and start swinging a hammer.  It's fun to shoot a nailgun and slather on taper's mud.  You might think it's cool to sweat pipe, run a table saw, or set tile.  You might even get a charge out of installing an electrical outlet or light fixture (sorry, we couldn't help it).
But, that's not what being a rehabber is all about.  If you want to do it and make money, you'll want to build a team and master the art of controlling costs without alienating your contractors.  Because if you get it wrong, the market won't let you raise the price to cover your mistakes (or theirs).  You can't control the takeout price.  The market dictates that.  But you can manage your purchase price and rehab expenses, and when you get good at that, you can make real money as a rehabber, just like Terry Kerr!
Listen Now:
Want more? Sign up for The Real Estate Guys™ free newsletter
Don't miss an episode of The Real Estate Guys™ radio show! Subscribe to the free podcast
 Stay connected with The Real Estate Guys™ on Facebook!
The Real Estate Guys™ radio show and podcast provides real estate investing news, education, training and resources that help real estate investors succeed. Visit our Feedback page and tell us what you think!
Easy money caused hot markets to go super-nova. And when the music stopped these formerly high flying markets came crashing down in unprecedented fashion.  Now, there's a BIG MESS to clean up – and that's bad, right?
It depends on who you are and how you look at it.
Without re-hashing several of our past (and very excellent) broadcasts, suffice it to say that if you're a seller in a down market, you're not a happy camper.  But if you're a BUYER, you're a kid in a candy store – especially because prices have swung so far the other way, you might actually have equity on the day you buy.  Yes, Virginia, equity still happens.  But that's a whole other topic.
Of course, who wants to be a penniless kid in a penny candy store (don't even get us started on whatever happened to penny candy)?  If you lost your cash, credit and income in the recession, but can see the great real estate deals available all around you, there's still hope for you!
We've been talking a lot about syndication (raising money from others and forming a business to invest in real estate), but there's another, less complicated, way to profit in a market like this.  It's called "wholesaling".
You can wholesale anywhere, but it works best in markets that have been hit REALLY hard, the average price is pretty low, and whatever made the market attractive when things were hot still remains.  Hmmmmm…. can you think of any markets like that?
We thought of one and flew there to check it out.  We met a guy who is not only an active wholesaler, but he trains investors how to do it.  We thought you'd enjoy hearing from him, so we invited him to call in and share his insights.
Contributing to the conversation in this episode of The Real Estate Guys™ Radio Show:
Your wholesale host, Robert Helms
Your discount co-host, Russell Gray
Special guest, investor, entrepreneur and trainer, Lex Levinrad
Listen in and find our what's happening in the South Florida real estate market and how enterprising entrepreneurs are helping heal a hurting market place.
Listen now!
Don't miss a show – subscribe to the free podcast!
Want More?  Sign up for The Real Estate Guys™ free newsletter!

The Real Estate Guys™ Radio Show podcast provides education, information, training and resources to help investors make money with their real estate investing.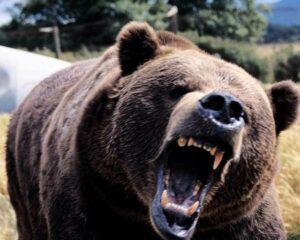 Retail real estate across the country has been mauled by the recent bear market. Many large retail centers are vacant and dilapidated, while many more are under performing.  What's next for retail?  More importantly, what's the opportunity?  To find out, The Real Estate Guys™ call on a big deal hunter who has over 30 years and billions of dollars of experience!
On safari in the studio for this broadcast:
Driving the jeep in his khaki's and bush jacket, host Robert Helms
Pushing the jeep in his leopard skin loin cloth, co-host Russell Gray
Riding shotgun and snacking on frikkadels, the Godfather of Real Estate, Bob Helms
Big deal hunter, special guest Tom Morris
When you enter the jungle of real estate investing to hunt for opportunity, you never know what challenges will cross your path.  Many obstacles and dangers can be avoided.  Others must be met head on.  Of course, when you're hunting, your objective is to locate the prey and subdue it.  In other words, there's risk involved.
Shooting fish in a barrel or hunting rabbits is one level of risk…and one level of reward.  Going after the big opportunities often entails a higher level of risk and requires a higher level of skill and experience.  That's why most investors are well-advised to start small.  It's also a really good idea to be mentored by more experienced hunters before taking on the big game.
So you can imagine how excited we were when we first met Tom Morris.  He's been hunting big time real estate opportunity for over 30 years and after billions of dollars of deals, he's telling us that now is one of the greatest times ever to be a real estate investor. Really?  Okay, we're listening!
Although he's very experienced in all types of real estate, Tom's love is retail.  We're talking BIG TIME retail – as in shopping malls and retail centers with hundreds of thousands of square feet (on the small side)!  Tom's been involved in mall projects with millions of square feet and hundreds of retail tenants in a single project.  Wow!  THAT'S big game.  Of course, if a big deal turns on you it can devour you very quickly, so you better know what you're doing!  Fortunately, Tom tells us there are many things you can do to mitigate risk.
We start quizzing Tom about the state of retail in the wake of the Great Recession. What are the problems?  What are the causes?  Where are the opportunities?  We were SHOCKED to hear how BIG the discounts are on distressed retail assets.  It's AMAZING how, with relatively little money, you can acquire assets with HUGE UPSIDE potential. (Sorry for all the caps.  We're just EXCITED!).
BUT…(and it's a big but), you better have a plan.  And you better have connections.  And you better be able to think outside the big box.  If you do, then there's BIG money to be made!
Tom shares with us some of the creative strategies he's currently employing to acquire and re-hab distressed retail properties.  Even if you don't have plans to be a mall mogul, the principles Tom employs are applicable to other types of real estate.  Besides, any time someone with 30 years and billions of dollars of experience wants to share their wisdom, we think it's a really smart idea to listen. Our attentiveness is rewarded when Tom reveals the single most important component of his success and the #1 investment of his career.
Not everyone is able to chit chat with a big time investor.  Tom doesn't do seminars, write books or sell boot camps.  He's just out in the real world doing the real thing.  That's why you have The Real Estate Guys™!  Our mission is to hunt down big brains, powerful ideas and great resources that help you succeed.  Your job is to listen, learn and take action.  Plus, we really appreciate it when you tell all your friends about The Real Estate Guys™.  Enjoy!
We noticed an interesting headline it today's Wall Street Journal.  "House Flipping Makes a Comeback".  That brought back fond memories of easy equity during the days of "irrational exuberance" in real estate.  Of course, there's a dark side to irrational exuberance which we're sure you don't need to be reminded of.
So why did this article catch our interest?
The star of the article is a real estate "investor" in Phoenix…really? Phoenix?  We thought Phoenix was a train wreck.  Or, is their opportunity in chaos?
Anyway, this guy in Phoenix went to an auction and bought a house that was formerly worth $1.3 million.  He paid just under $489,000.  He then sold it to a woman for $699,000.  That's about $210,000 in quick profit.  In The Real Estate Guys' world, we call this "found" equity.  It's "found" because he didn't do anything to the property to make it worth more.  It was worth more than what he paid for it at the time he bought it.  The bank left money on the table.  He found it.
Sounds easy, right?  How many of those would you like to to do in a year?
The article goes on to talk about different markets and statistics.  It provides some insight into bank motives. Blah, blah, blah.  This isn't to be critical of the Wall Street Journal.  But they write for a different reason than we do.  We're thankful they brought the topic up.  Now we have something to build on.
What we're interested in is HOW to do it.  Though we're not experts in purchasing foreclosures, we have certainly done our share of "found equity" deals.  Based on our experience, here are some tips if you decide to play this game (which can be very fun and profitable!):
ALWAYS know your exit before you get into the deal. And ideally, you want more than one.  The article doesn't say if the Phoenix guy had his buyer identified BEFORE he bought the property, but that's the way we would have played it.  With a buyer in hand, you show up at the auction (or go into the open market) and look for a property that your buyer wants.  If you know what they're willing to pay and you can buy it for less, then you have margin and a quick and known exit.
Make sure your buyer is real. That is, he's ready, willing and able (as in financially capable of buying).  If you're a real estate agent, this is basic.  If you're a newbie flipper, it's gold.  You don't want to be stuck holding the property.
Make sure your margin is more than 6%. Even though 6% on a $300,000 deal is $18,000 and it sounds like doing that 10 times a year might be a decent living, it's the same as if you were a real estate agent.  The difference is a real estate agent isn't putting his own capital at risk.  If you're going to take more risk, you need to receive more reward.
Don't put all your money into one deal. It will be SO tempting when the "no miss" deal comes along.  But remember, this is real estate. Something ALWAYS goes wrong.  It doesn't necessarily mean you lose money, but it might be tied up for awhile, so you lose opportunity.  Side note:  If you don't happen to have $500K sitting around like our friend from Phoenix apparently did, go find 10 friends who have $50K and do a small syndication.  Now no one has all their money in one deal.  And if this whole process takes 90 days, $200K on $500K is a 40% return in 3 months.  That's 160% annualized.  We're betting there are some investors out there who would want to get in on that.  If you decide to go this route, make sure you visit with your attorney first.  Syndicating isn't something for the newbie do-it-yourselfer.
Did we mention to have a plan B? And C and D?  If your buyer falls through, have 2 or 3 more lined up.  If possible, be prepared to "Flip and Hold".  This is what we call buying a property for cash, then refinancing it to get most of the money (or if you bought it low enough and wait a bit, you can sometimes get ALL your money back out).  Then rent the property for enough to float the mortgage and expenses.  Obviously, this is more complex and there's some math to do to make sure it all makes sense.  And we know that getting loans on certain types of properties (and cash out loans in general) is harder to do today than in the past.  We recommend knowing your financing options BEFORE you buy, even if you don't plan to hold.  You never know how it's going to work out.  The more options you have the safer you are.
We obviously could go on and on (we're experts at that).  This topic is too deep for a simple blog post.  But it should get your brain whirring (which is always a good thing).  Our recurring theme is that there is a lot of money to be made in real estate right now simply because most people still aren't ready to play.  This guy in Phoenix made 200 grand because other people weren't there bidding.  And what a great service he provided for his buyer!
Want More?  Sign Up for The Real Estate Guys Free Newsletter!
Did you know that Backstage Pass Members get audio blogs? Save your tired eyes and make your ears do the work!  Become a Backstage Pass Member today!