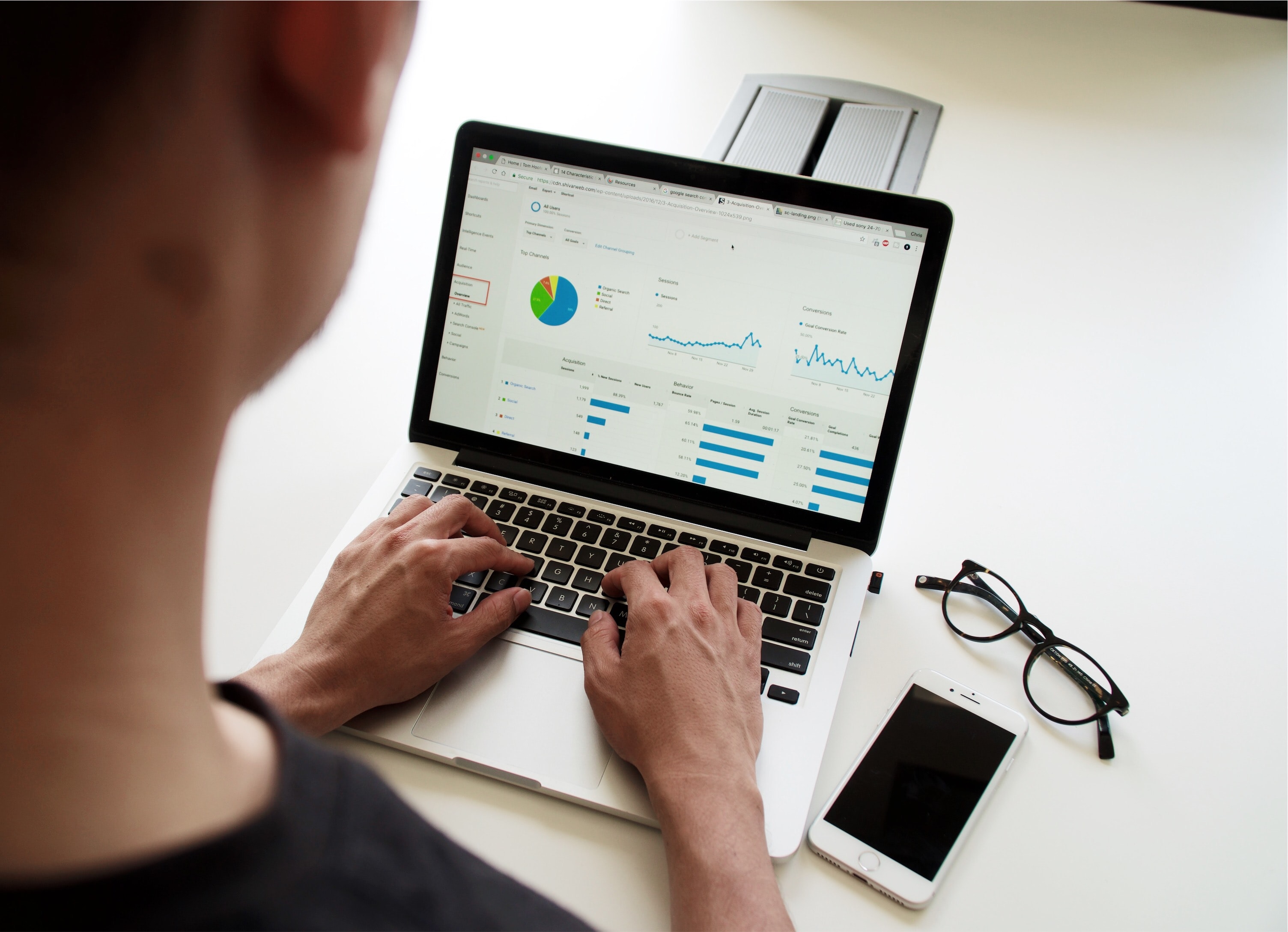 Tax rules are always changing … but they're a great signal to show where policymakers want individuals like YOU to invest your money. 
With the economy struggling under the weight of COVID-19, it's no surprise that tax rules are being tweaked. 
Today we're looking at how retirement accounts are being unleashed … and how you can get in on the action as a real estate investor. 
In this episode of The Real Estate Guys™ show, hear from:
Your tireless host,

Robert Helms

His exhausting co-host,

Russell Gray

Regular contributor and retirement account investing expert,

Damion Lupo
---
Listen
---
Subscribe
Broadcasting since 1997 with over 300 episodes on iTunes!
---
Review
When you give us a positive review on iTunes you help us continue to bring you high caliber guests and attract new listeners. It's easy and takes just a minute! (Don't know how? Follow these instructions).
Thanks!
---
Using your retirement account now
There are lots of different ways to invest in real estate. One of the most underutilized … and often misunderstood … resources are retirement accounts. 
So, how can you take that money and invest in real estate and other hard assets?
When many people get hired, they set up a retirement plan, and they forget about it. But you can … and need … to take control off your account. 
If you're still working for your company, you likely can't do much about your account besides monitor it and pay into it. 
But, when you have an opportunity to turn that account into a self-directed account, you can make magic happen. 
What's great about retirement funds is that they can be invested in all kinds of things … you'll want to talk to your tax professional about the rules and the options available to you. 
Different money is treated differently … it's taxed different ways, and we behave differently around money that we have saved and put away like retirement accounts. 
We think it is good for individual investors AND for society, in general, to get the money in retirement accounts freed up so you can invest directly in main street instead of relying on Wall Street. 
Whether you are a hands-on investor or a hands-off investor, we've got a lot to share with you. 
Understanding how the retirement game is played
Damion Lupo has been involved in many of our events … but he is here today to take us all back to square one. 
Before you can put your retirement account to work, you need to understand what it is and how the game is played. 
"The mission that I have now is breaking financial shackles, and most of it's done with retirement accounts and breaking people out of the Wall Street jail," Damion says. 
The Wall Street machine means people hope they are going to wake up in 40 years and maybe they'll be rich. But there are other alternatives. 
When people leave a job … whether it's the government with the TSP or a 401K at an employer … they typically roll that account into an IRA and invest in stock or mutual funds. The alternative is a self-directed account.
A self-directed account allows you to be able to direct your money and be in the driver's seat instead of being in the trunk hoping it works out. 
There are different options in the self-directed realm. The most extreme form of control is an EQRP, and another really good option is a self-directed IRA. 
The biggest difference between the two is that for an IRA you must appoint a custodian … someone else that you have to go through to direct your money. 
An EQRP allows you to be a trustee on your own account, which is the equivalent of the custodian in the self-directed IRA. 
When we talk about controlling and being the trustee of your account … many people hear something that sounds like work. 
Maybe it's a little work to get it set up … but then, the investments that you make can be as hands off as you want. Retirement accounts are generally set up for passive investing. 
Another important thing to understand is "Roth." When we say Roth, we mean the after tax money. 
If you have a Roth account … whether it is a Roth IRA, Roth 401K, or Roth EQRP … you pay tax before the money goes into your retirement. When you pull the money out, it's zero tax. 
And we always say that one of the most important parts of your investment philosophy is your team. That definitely applies in this situation. 
A custodian or an EQRP company can help you make sure you stay in compliance with IRS laws as you put your retirement to work now. 
What type of account is right for you?
What type of account is right for you? Damion says that deciding starts by figuring out your big picture. What do you want to do?
If you want to invest in mutual funds, a self-directed IRA is a great place to start. If you are interested in doing things like real estate, there are considerations to be made. 
A big issue right now is something called unrelated business income tax … UBIT tax. 
When somebody makes a net profit in a real estate deal and there's debt, there is up to a 37% tax because of the UBIT.  
The reasoning behind it is that your retirement funds aren't intended for you right now. 
So, if you use your retirement funds to partner with a loan and go buy a property, sell it, and make a lot of money … part of that return was from the dollars in your retirement account.
Those dollars aren't taxed, but a big part of the return was from leveraged dollars that aren't part of the retirement account. That means a big tax is due. 
It's fairly logical, but people hate it. 
The alternative is being in a different part of the tax code. If you have an EQRP, there's an exemption for UBIT. 
If you're already invested in an IRA, it's fairly easy to switch to an EQRP. 
For more information on unlocking the profit potential in your retirement account … listen to the full episode!
---
More From The Real Estate Guys™…
The Real Estate Guys™ radio show and podcast provides real estate investing news, education, training, and resources to help real estate investors succeed.
---
Love the show?  Tell the world!  When you promote the show, you help us attract more great guests for 

your

 listening pleasure!
Tax rules are often used as a tool to motivate people to earn and invest in ways policymakers deem important. So it's no surprise there's been some tweaks to the tax rules to help stimulate an economy struggling under the weight of the COVID-19 crisis.
In this episode, we take a look at how retirement accounts are being unleashed … and how real estate investors can get in on the action.
---
More From The Real Estate Guys™…
The Real Estate Guys™ radio show and podcast provides real estate investing news, education, training, and resources to help real estate investors succeed.
---
Love the show?  Tell the world!  When you promote the show, you help us attract more great guests for 

your

 listening pleasure!
Finding money to take advantage of the many great bargains in today's real estate market can be challenging.  After all, those easy cash out loans and the equity they created are largely gone.  So investors have been looking in other places for investment capital.
In this episode of The Real Estate Guys™ radio show, we re-visit retirement accounts as an alternative source of investment capital.
In the broadcast control center, finding alternative topics to discuss:
Your air-talk traffic controller, host Robert Helms
Your alternative co-host, Russell Gray
The Godfather of Real Estate , Bob Helms
The Managing Director of Sovereign Pension Services, Larry Grossman
One of the still largely underutilized sources of investment capital are Individual Retirement Accounts (IRAs) and "leftover" 401ks.  A "leftover" 401k is one that is left over (and often overlooked and forgotten) from a previous employer.  Many people don't realize these old 401ks are eligible to be converted into self-directed retirement plans.
In fact, since we're on the topic of things many people don't know (at least about retirement accounts), one is that retirement accounts can actually be "self-directed".  This means the owner (YOU) can decide what investments you want to place inside the tax advantaged account and you're NOT limited to whatever an employer, stock brokerage, insurance company or other custodian dictates or steers you towards.
In fact, you can invest in virtually ANYTHING you want, except for a VERY short list of things that the IRS prohibits.
Keep in mind we're just radio talk show hosts.  We're not tax guys, lawyers or investment advisors.  So be sure to check with your own advisors before you take any action based on something you hear on a radio show (even ours!).  The good news is that there are several excellent companies who provide great educational content and custodial services to help you put your retirement funds to work in "alternative" investments.
And speaking of "alternative", think about this…
Wall Street marketing has so permeated the way people look at investing that paper assets like stocks, bonds, mutual funds and derivatives are considered "traditional".  While "non-traditional" investments include things like real estate, mortgages (real ones, that are tied directly to a real borrower and a real property as opposed to the securitized mortgages Wall Street blew up the financial markets with), and metals (gold, silver, etc.).
Really?  Since when is paper traditional, while real estate and gold are not?  Seems to us that real estate and gold were the things that rich people traditionally invested in before Wall Street came along to "improve" everything.  But that's a rant for a different day.
For this episode, we talk with Larry Grossman, who is Managing Director for a company that provides custodial services for investors wanting to self-direct their retirement accounts.  The reason you need a custodian is because one of the rules the IRS imposes on investors in tax -advantaged retirement accounts is you can't touch the assets.  So you need a custodian to hold onto them for you.
But once the custodian has the assets, it's up to you as the owner, to tell the custodian what to invest in.  It may sound complicated, but it's actually pretty simple.  However, it's also very important to COMPLY with the various rules to make sure you don't trigger an unpleasant tax consequence. (Is there such a thing as a "pleasant" tax consequence?  Maybe a refund?)
So don't be intimidated by taking charge of your retirement account and self-directing it away from Wall Street and towards investments and people you understand and trust.  You can begin by getting educated, then by taking steps to move your funds to a custodian who will support your declaration of independence from Wall Street "tradition".
Listen Now
Want more? Sign up for The Real Estate Guys™ free newsletter
Don't miss an episode of The Real Estate Guys™ radio show! Subscribe to the free podcast
 Stay connected with The Real Estate Guys™ on Facebook!
The Real Estate Guys™ radio show and podcast provides real estate investing news, education, training and resources that help real estate investors succeed. Visit our Feedback page and tell us what you think!