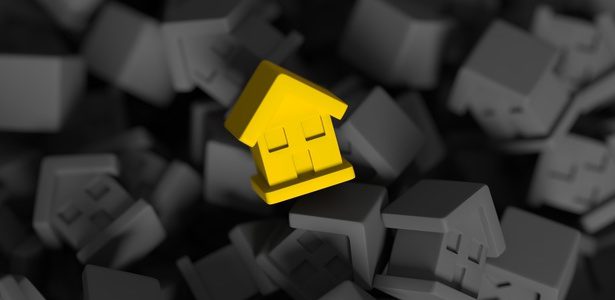 Finding a property can sometimes be the HARDEST part of getting a deal.
With an influx of real estate investors flooding the market, there's less inventory available and ALSO lower returns.
Think about it …
When more people are interested, you have to pay more to acquire a property. That means your returns go down.
Why not skip the house-hunt hassle and have someone else do the hard part for you?
It's like buying a "FAT cow" instead of buying a "skinny cow" you have to fatten up yourself.
We met with President of Greater Orlando Home Buyers to hear about another option for you … the turn-key real estate investment property.
In our latest show you'll hear from:
Your beefcake host, Robert Helms
His cow patty co-host, Russell Gray
President of Greater Orlando Home Buyers, Greg Bond
---
Listen
---
Subscribe
Broadcasting since 1997 with over 300 episodes on iTunes!
Review
When you give us a positive review on iTunes you help us continue to bring you high caliber guests and attract new listeners. It's easy and takes just a minute! (Don't know how? Follow these instructions.)  Thanks!
---
Evolution of the single-family investor
When Greg Bond and his wife were newly married, they decide to live on one of their incomes and invest the other salary in real estate.
As a couple, they had a vision of building a stream of passive income for retirement.
They bought their first investment house in 1988. Two decades later, after Greg's job in the paper-based map business was starting to dwindle, he jumped into real estate full-time in 2009.
Perhaps it was his affinity for maps … but Greg had a knack for finding properties. It was one of his passions.
"I started buying as much real estate as I could, not realizing it was the bottom of the market," said Greg.
He would pick up houses that needed some work, usually from short sales or foreclosures. Something they had in common? They were the worst houses in the best places.
He quickly ran out of cash and approached the bank for a loan, oblivious to the nationwide housing crisis at the time.
"They looked at me like I had three eyes," Greg said. "It took me going to a few banks before I realized I wouldn't get a loan."
Greg already had performing properties, so he captured some equity, and continued to renovate to force more equity.
He helped other people who didn't have the patience to find properties and had an "A-HA!" moment.
"I didn't realize how unique I was in the market"
"In the early years I just didn't realize I was providing a tremendous service for people," said Greg. "I didn't realize how unique I was in the market that I had TIME to look for properties."
At first, Greg built a business called The Property Management Guys to help folks with their property management.
This grew into another business, Greater Orlando Home Buyers, which provides a turn-key operation for investors.
Greg and his team acquire help-needed properties, give them some fix-up love, and get vetted tenants in them.
Then they are available for purchase as a secure stream of income for investors who don't have time, expertise, or patience to navigate the market.
Turn-key operation for investors
"You have to have discipline in this business," said Greg. "The new, eager investor may underestimate the costs of rehabbing."
It takes a professional team to find and source a property, do the RIGHT repairs, vet tenants and make sure the tenant sticks.
Greg's learned some really useful tips and tricks for property management, including the right rental pricing.
Because of this turn-key product, the cost is higher than if investors did the work themselves.
We see turn-key real estate investing to be like getting yourself a good lunch.
How, you say?
Well think about it like this … some folks pack a sandwich to save a few bucks, while others show up and eat something prepared by someone else.
It can be really nice to have it all prepared for you!
We think turn-key is the ideal solution for someone who is long-distance.
Any good deals left?
With an increase of real estate investors flooding the market, it's crucial to have a team to help you find deals.
Greg has learned he doesn't have to find all the deals himself.
Greg used to go through 40-60 homes a week and make offers on half of them. He'd usually have ONE of those deals work out.
It takes a lot of patience, sometimes.
For example, Greg had a stretch that he made 280 offers and didn't get a single one of them.
So, he adapted and looked for help.
He joined local real estate organizations, such as Real Estate Investors Association (REIA). He made connections with people who were bird-dogging properties.
Before Greg knew it, people were bringing deals to him.
"There's a lot of moving parts, and I've been able to put together vendors and the team," said Greg. "You can end up with a big mess on your hands and a big expense if you're not careful."
An insider's look at the Orlando real estate market
Orlando, land of sunshine and theme parks, is a booming real estate market.
"Look at the indicators and Orlando's got them all," said Greg. "The traffic infrastructure is growing in anticipation of growth, the airport is expanding, there's potentially a rail that will be placed from Miami."
Besides being a theme park capital of the world, Orlando is also one of the biggest convention centers in the world. Entire industries are based there, including many prominent medical companies.
It's something of a perfect storm!
But, as Ronald Reagan once said, "trust but verify." Make sure you understand reports about Orlando being much more than a Mickey Mouse town for yourself before investing.
With all of this in mind, the market looks strong, but is it too late?
From the expert's point of view, it's not. Greg's still continuing to accumulate his own portfolio in Orlando.
For his clients, he "leaves some meat on the bone" so they can enjoy cash flow, too. It's a win-win-win for Greg, the buying investor, and the tenant who gets to live in a nicer place.
Don't miss the boat
Greg Bond's a great guy to know in the real estate world. Want to meet him in person?
Whether you're an investing beginner or veteran, it's a whole lot easier to hit your investing goals when you know people who've been where you're looking to go.
That's why we love bringing like-minded investors together. Being in person creates a synergy and contagious energy you'll never find starring at a screen. Don't miss the boat!
---
More From The Real Estate Guys™…
The Real Estate Guys™ radio show and podcast provides real estate investing news, education, training and resources to help real estate investors succeed.
Why has Dallas become one of our favorite US real estate markets?
Texas is ranked the #1 business friendly state in the US. Last time we looked, tenants have an easier time paying the rent when they have a job.  And landlords have an easier time paying the mortgage when tenants pay the rent.  Jobs are good.
Dallas is the nation's 5th largest media market. Hey, we are radio guys.
Dallas is in the top 10 big US cities where it makes more financial sense to rent rather than own.  That means tenants stay tenants longer.  Less turnover means less expenses.  Less expenses means better cash flow.  Cash flow is good.
Dallas real estate values have held up very well throughout the mortgage meltdown and the resulting unprecedented drop in real estate values across the US.  After the last two years of "Drop Zone", a Merry-Go-Round sounds exciting enough.
Dallas is only 2-1/2 hours from Belize. Does that count?
The Real Estate Guys™ TV show is taped in Dallas (Addison actually, but it's close enough).
Most rental residential real estate prices are well within the FHA / Fannie / Freddie conforming guidelines. That means it's easier to get loans.  It's also easier for resale buyers to get loans.  Life is easier when you can get loans.
Our friend, Ken McElroy, says Dallas is one of his favorite markets for the next 5-10 years.  And we think he's well qualified to have an opinion.
Infrastructure! Centrally located in the US, a huge airport, a great freeway system, on the path from Mexico to the North and Northeast, a big labor force and good higher education.  Plus they have an amazing $1.2 billion football stadium.  That's infrastructure, isn't it?
Big and diverse economy. Dallas is home to lots of huge companies.  But for every huge company, there are lots of little ones that support them.
We could go on, but you get the idea.  But why take our word for it?  Come to Dallas and check it out for yourself! Reading blogs and looking at stats on the internet is interesting in "student mode".  To get to "investor mode" (where you actually buy, own and manage real estate), you need to visit the market.  How long does it take to learn a new market?  A lot longer if you go it alone!
Invest a weekend with us in Dallas and we'll help you compress time frames. We'll help you get the lay of the land (literally!), explore various sub-markets, meet local experts and service providers; plus we'll introduce you to some of our key contacts.  And no one is going to ask (or pressure) you to buy anything including the next "boot camp" or any specific property.  That's not the way we roll.  But if you find something or someone that interests you, you can follow up when you're ready.  Sound fair?
For more information, about the next field trip to Dallas, click here.