When you trade in highly liquid, lightning fast, electronically enabled casino markets … you watch the news like a ten-foot tailgater at 100 miles per hour.
And that's who most of the mainstream financial media cater to.
The more fear, uncertainty, drama, and doubt … the better (for ratings).  So they pour fuel on the fire.
The current drama du jour is President Trump's up and down trade war with China. 
Paper markets are gyrating as nervous traders try to time the trends and skim "profits" from the volatility.  Politicians use every twist and turn as tool to score political points.
Meanwhile, on Main Street …
… folks get up every day and do their jobs, collect their pay, pay their bills, and largely ignore all the drama … most of which they don't understand anyway (as if anyone really does).
That's why investing in Main Street is SO different than investing in Wall Street.
Because while stock prices race up and down with every breeze of news or rumor … paychecks and rents remain relatively stable.  Boring.  But stable.
Of course, this doesn't mean real estate investors can afford to be ignorant, naïve, or cocky.  Real estate's stability and resilience isn't invincible.
The pain of 2008 made it very clear – what happens on Wall Street can bleed over to Main Street … rare as it might be.
Fortunately, real estate investors can usually follow the proceedings from a comfortable distance … with plenty of time to react and avoid mishaps.
Besides, more often than not, many of the "doomsday" fears just fade into the archives of "breaking news" that didn't actually break anything.
So life goes on.  People go to work and pay rent.  Passive income flows.  Equity happens … at least for those who aren't paralyzed by all the drama.
Sure, we think it's vitally important to watch macro-trends.  And we do.
Macro-trends provide clues about long-term migration patterns … warnings of systemic breakdowns (credit, currency) …
… and insights about whether any key drivers in our markets and niches of choice might benefit or suffer from whatever's developing.
But once you're in a market you like based on macro-factors …
… the real work of real estate investing is building and working with your local team … and closing on deals that make sense and are structured to withstand a macro storm or two.
Once you master this, you're not just a successful investor in your own right … you also have the potential to become a hot property yourself.
Because even though the Wall Street roller-coaster is exciting for the young and daring …
… after a few harrowing experiences, many Main Street investors would prefer to reach for the brass ring of prosperity from the much calmer merry-go-round of real estate.
When it comes to their life savings, most folks want stability, ease, and an after-tax growth rate in excess of real world inflation.
Ideally, they'd love to simply park their money in a boring bank account and collect a steady stream of interest income.
The problem is it doesn't look like banks will be paying anything remotely resembling an inflation-adjusted positive yield any time soon.
That's a big reason why income-producing real estate is very attractive right now … perhaps more than ever.
Of course, real estate investing is very messy and inconvenient to most people.
Wall Street and banks are easier, but at the price of nauseating volatility, minuscule yields, and high taxes … now or in the future.
So when YOU know how to produce predictable, high-yield (after tax) passive income through an inflation-hedged vehicle like real estate … you'll find more than a few folks willing to invest in YOUR deals.
But whether you decide to fly solo or pilot a plane full of limited partners, real estate remains appealing as a stable investment in uncertain times … perhaps more so now than ever before.
So grab your popcorn and watch all the geo-political and Wall Street drama from a safe distance.
Just be careful not to let all the commotion keep you parked in the garage.
Until next time … good investing!
More From The Real Estate Guys™…
The Real Estate Guys™ radio show and podcast provides real estate investing news, education, training, and resources to help real estate investors succeed.
---
Love the show?  Tell the world!  When you promote the show, you help us attract more great guests for 

your

 listening pleasure!
 Self-Directed Accounts: No Longer A One Size Fits All
Free up cash flow to invest with self-directed, tax-advantaged accounts!
Spending can be fun … but saving is important.
You could stash some cash in a box under your bed … or bank it alongside the local teens into a standard savings account … or you could do things the smart way.
Save money and pay fewer  taxes with self-directed, tax-advantaged accounts.
From retirement accounts to Health Savings Accounts (HSAs) and Education Savings Accounts (ESAs) … there are a variety of ways to protect your savings and free up cash flow to invest.
Jason DeBono and his team at NuView Trust Company spend their days helping people get more out of their savings accounts … and they are sharing their tops tips with you!
In this special report discover:
✓ The different types of self-directed savings accounts
✓ How to determine if a specific account is right for you
✓ What tax advantages are available to investors
✓ And more!
Take control of your financial future with self-directed accounts! Get started by filling out the form below to access Self-Directed Accounts: No Longer A One Size Fits All …
Investors and their money are attracted to opportunities.  They purchase assets, including properties and businesses, in the pursuit of profits.
That's probably why YOU are reading this.
It's why we perpetually peruse the news … looking for clues about where investors, businesses, jobs and money might be going and growing.
After all, where people and prosperity are … demand and capacity to pay for real estate are too.
So when we saw this headline pop up in our feed, we decided to look past the political positioning and see if we could find opportunity …
Jobs Are Booming in Trump Country, But Pay Lags 
– Bloomberg, 5/7/19 via Yahoo Finance
" … the 2,622 mostly rural and exurban counties [Trump] won in the 2017 added jobs at twice the pace as they did under … Obama …"
"Red America overtook Blue America … in 12-month employment growth for the first time in seven years …"
Of course, the article is focused on the political ramifications … which is fine for raising your blood pressure or getting unfriended on Facebook.
But we really struggle with all that red and blue stuff.
When we look out the window from the airplane, we see mostly brown and green.  And when we talk to folks on the ground, it's true there are different colors … but not blue or red.
Maybe we're missing something.
In any case, we're far more interested in discovering the investing opportunities of where "jobs are booming" and why … so we can get in on the action.
The Bloomberg article affirms a trend we've been commenting on for some time …
"… the changes are driven largely by a spread of growth to outlying areas typical of the late stages of an economic expansion and a bounce-back in energy production and manufacturing."
In other words, when people get priced out of expensive areas because of a boom … they move to more affordable areas.
Meanwhile, the resurgences in energy and manufacturing are very important economic drivers to watch.
Energy has been a big jobs driver post-2008 … and continues to play an important role in the creation of domestic jobs.
Meanwhile, the rebirth of manufacturing is affecting some former boom towns whose fortunes fell as American manufacturing went offshore over the last two decades.
It's no secret President Trump believes the U.S. must re-establish itself as a manufacturing powerhouse.  This makes sense for a guy who made his fortune building things.
What may be less obvious is how Trump hopes to achieve this fundamental transformation of the way America produces prosperity.  But there are clues.
We may or may not agree with Trump's goals or methods.  But that's not the point.  What matters is what he's doing and the effect it's having.
When we asked then-candidate Trump what a healthy housing market looks like in a Trump administration, he simply replied, "Jobs."
Of course, back then it was just talk.  Now, just over two years on the job, headlines say …
U.S. creates 263,000 jobs in April as unemployment falls to 49-year low – MarketWatch, 5/3/19
Job openings in U.S. jump to 7.49 million — more proof of ultra-strong labor market – MarketWatch, 5/7/19
While there's more to the story than we can delve into today, most observers agree those are pretty good numbers.
Of course, to get from interesting to actionable, we need to dig a little deeper …
Our good friend, world-class tax-strategist, CPA and best-selling author Tom Wheelwright wrote this in his recently updated book, Tax-Free Wealth …
" … tax laws … have evolved to become tools of social and economic policy making."
But this isn't a anything new …
Way back in 1946, then-Chairman of the Federal Reserve Bank of New York gave a speech and made these shocking admissions …
" … taxes … serve … to express public policy in the distribution of wealth and of income … subsidizing or … penalizing various industries and economic groups …"
In other words, tax laws move money where the government wants it.
Right now, the tax laws tell us Donald Trump wants money moving to Main Street.
As Tom Wheelwright explains in his presentation at The Future of Money and Wealth, the new tax law makes real estate EXTREMELY attractive for investors.
In fact, many real estate syndicators are having success attracting investors who are just as eager for tax breaks as they are for the profit potential of the deal!
And now that the opportunity zones regulations are becoming more clear (watch for a follow-up radio show on this hot topic shortly) … it's likely even MORE money will be moving from Wall Street to Main Street.
For a glimpse of what's coming, we took a look at the Jobs Opening and Labor Turnover (JOLT) report from the Bureau of Labor Statistics (BLS).
Here are some notable highlights … 
"The number of jobs openings increased for total private(+363,000) and was little changed for government."
" … largest increases in transportation, warehousing, utilities (+87,000) construction (+73,000), and real estate and rental and leasing (+57,000)."
No surprise there's a lot of job-creating money going into distribution and related commercial real estate.
What remains to be seen is whether Trump's tactics will trigger long-term sustainable domestic manufacturing … and the middle-class jobs that come with it.
There's been some progress, but it takes a lot of capital to create the infrastructure to support serious manufacturing.
But just as the tax law helps attract billions into the shale oil production revolution …
… the Opportunity Zones tax incentives could pull billions into creating the real property infrastructure to rebuild atrophied manufacturing communities.
Money moving from Wall Street to Main Street.  We like it.  And it's a trend alert real estate investors are watching carefully.
Until next time … good investing!
More From The Real Estate Guys™…
The Real Estate Guys™ radio show and podcast provides real estate investing news, education, training, and resources to help real estate investors succeed.
---
Love the show?  Tell the world!  When you promote the show, you help us attract more great guests for 

your

 listening pleasure!
The beginning of the year is the perfect moment to think about your tax strategy.
It's the time to take all of the lessons you learned last year and put them to work for you.
We're not tax experts … but we know someone who is. CPA Tom Wheelwright brings his knowledge and enthusiasm to our tax discussion.
Don't be scared of your taxes. Use them to save you a TON of cash.
A disclaimer: on this show, we do not offer tax or legal advice. See your personal tax pro for that. We do, however, offer plenty of ideas and information, which you can ponder as you please!
In this episode of The Real Estate Guys™ show you'll hear from:
Your tax-free host, 

Robert Helms

His taxing co-host, 

Russell Gray

CPA

Tom Wheelwright
---
Listen
---
Subscribe
Broadcasting since 1997 with over 300 episodes on iTunes!
---
Review
When you give us a positive review on iTunes you help us continue to bring you high caliber guests and attract new listeners. It's easy and takes just a minute! (Don't know how? Follow these instructions).
Thanks!
---
Time to talk taxes
The beginning of a new year is a great time to think about your real estate strategy … but there's something else to keep in mind. Taxes!
Most people don't proactively think about managing their taxes. Throughout the year they live their lives, throw their receipts in a box, and eventually give that box to their tax preparer.
But there are things you can do and SHOULD do on your tax form that will make a big difference for your finances going forward.
It starts with figuring out what happened to you tax-wise last year and using those lessons learned to change behavior this year.
If you can change your tax mentality early in the year, you can maximize your financial behavior to get the most out of your taxes all year long.
Cracking the tax code
If you want great answers, you've got to ask great questions.
It's only been a year since the implementation of the new tax code … so we have plenty of questions!
We've brought in an expert to help us figure everything out. CPA Tom Wheelwright LOVES taxes … seriously. He really does.
Most people can't believe how excited Tom is about tax law. But once they have spent time with him and read his book, Tax Free Wealth, they're thrilled with the amount of money they have saved.
The first thing Tom will tell you is that taxes aren't something to be scared of. Taxes are a way to save you money!
Our friend Robert Kiyasoki says that if you look at the nation's tax code, you can tell exactly what they want tax payers to do.
The good news is that real estate is one of the world's favorite assets. No matter where you are located, there is a very good chance your government has set apart incentives for you as a real estate investor.
Your job is to figure out what those incentives are … and use them to your advantage.
Luckily for us, Tom is here to help get you started.
Last year is not over
Tom says the first thing you need realize is that last year isn't over. Until you file your tax return, there are still many benefits you can take advantage of.
As you sit with your tax advisor to do your taxes for 2018, there are things you can do under the new tax law that could be the difference between a tax bill and a tax refund.
The big one is bonus depreciation. For the first time ever, investing in real estate can potentially give you a bigger write-off than investing in oil and gas.
We've never had bonus depreciation on used property before, and it has never really applied to real estate in general.
The key is cost segregation … the idea that you can treat different components of your property differently from a tax perspective.
When you buy a piece of property, you buy the land, the building, the landscaping, the parking structure, the outdoor lighting, the fencing … and all of those things are treated differently for tax purposes.
Even inside the building, you are buying everything from cabinetry to ceiling fans.  
To cost segregate for bonus depreciation, your CPA and an engineer work together to break down all the components of your purchase.
You'll find that between 20-30 percent of the cost of the property is eligible for bonus depreciation.
If you bought a property in 2018 and haven't done a cost segregation … it's not too late!
Tom recommends extending your tax filing deadline so you have until the fall to complete a thorough cost segregation. There is a cost involved … but the potential savings are enormous.
The good news doesn't stop there.
Even though bonus depreciation only applies to property purchased in 2018, you can catch up on depreciation you should have taken on properties purchased several years ago.
You MUST do the cost segregation BEFORE you file your tax return … but you can take all of that missed depreciation on your 2018 taxes.
Plan for your 2019 taxes … now
It's never too early to start planning for next year's taxes. Every day you have an opportunity to raise or lower your tax rate.
As you sit with your tax advisor, talk about your plans for the year. Project what your taxes will look like in 2019 NOW … so you have the majority of the year to work toward smart tax benefits.
The de minimus rule for purchases is the perfect example.
This rule says that any line item you buy under $2,500 can be deducted. Think about what that means for real estate investors.
Anytime you buy water heaters for apartment units or window coverings or even carpet … all of these things are frequently under the deduction limit.
If you plan to take advantage of this benefit at the BEGINNING of 2019, you can track these purchases … and save the receipts … throughout the year, so you have everything you need when it's time to file.
Your tax preparer is key to your success
If you're going to be in the real estate business, it is best to find an accountant that truly understands real estate.
Tom is the first to say that even though he has always been a real estate tax professional … he understands his work so much better as an investor himself.
A tax advisor that can combine real estate book learning AND street learning will lead you to tax nirvana.
Your tax advisor has the biggest impact on your bottom line over anyone besides your spouse and your business partner.
If you follow the tax law, you will always make more money.
So, how do you find a great tax professional?
Find a tax advisor who works WITH the tax law, not against it.
Tom says to look for someone who knows tax law so well that they are never going to be concerned about an IRS audit. At the end of the day, it's all a matter of understanding.
Taxes are not the enemy. Taxes can save you a ton of money.
---
More From The Real Estate Guys™…
The Real Estate Guys™ radio show and podcast provides real estate investing news, education, training, and resources to help real estate investors succeed.
---
Love the show?  Tell the world!  When you promote the show, you help us attract more great guests for 

your

 listening pleasure!
The winds of change are swirling like a tornado … even if they're outside your personal horizon at the moment.
That's why we stay up on the lookout perch … watching for clues in the news and shouting out what we see … so you have time to make smart moves.
A couple of things popped up that we think are noteworthy for real estate investors …
Private Equity is Moving in on Single-Family Rentals – NREI Online 2/4/19
"In the past, individual investors owned more than 80 percent of single-family rentals. Since then, the number has fallen significantly."
"…individual landlords have been increasingly marginalized by big institutional investors."
"When banks started to foreclose on mortgages, institutional investors swooped in, leaving individual landlords with new, outsized competition."
If you're an active Main Street individual investor, you know inventory is hard to find in major markets … and it's even harder to make the numbers work.
Of course, the article's author runs a crowdfunding platform, so his implied solution is to join the crowd and invest in a bigger deal.
While we agree with the premise of going bigger, crowdfunding is only a solution for small-time passive investors because of government imposed limits.
So if you're passive and want to go bigger, you need a better answer.  More on that in a moment.
But if you're an active investor, then what?
Starting your own crowdfunding platform is a heavy lift.  You need tech, special licensing, and a crowd.  None are cheap or easy.
So how can an active Main Street investor compete, when the big boys are marginalizing the little guy?
You'll need to find a way to go big and invest outside the box.
For us, that comes in two forms …
First, perhaps the best way for an active Main Street real estate investor to go big is to syndicate private capital.
It's like crowdfunding … without the crowd or tech.  It's still work, but doable for a Main Street individual.  In fact, we know MANY are doing it.
And for passive investors who need in on bigger deals without arbitrary limits, and want to be more than just a face in a crowd or number on a spreadsheet …
…. investing in syndicated private placements opens a world of opportunity.
So the synergy between active and passive Main Street investors should be obvious.  That's why it works.
When it comes to investing outside the box …
… it's REALLY important to pay attention to developing trends … and then paddle quickly and get in position to catch a wave.
For example, there's a huge demographic wave known as the baby boomers.
You've probably heard of it. 😉
Boomers are getting old.  So real estate niches that cater to seniors is a hot sector … in both residential and commercial.
If you're a passive investor, you can invest in a senior housing REIT, a crowdfunded big box project, or a privately syndicated residential facility.
They each have pros and cons.
But right now, margins on residential facilities are pretty fat.  That's because the big boys are playing at the big box level … for now.
When we speak at Gene Guarino's Residential Assisted Living Academy training, we point out … big money won't ignore fat profits forever.
Big money's already moving aggressively into single-family homes … bidding prices up and squeezing out late-to-the party individual investors.
Those who saw the big boys coming and paddled into place early are riding a nice equity wave.
This could easily happen with residential assisted living.  So it's a bit of a land grab right now.  The good news is there's .
That's just one way to invest outside the box.
Another is to pay attention to economic trends and migration patterns.
Think about it …
As big players gobble up inventory in major markets, smaller investors … and eventually big money … will migrate outside the box into secondary markets.
For example, though Dallas is still a solid single-family market … deals are few and far between.
It wasn't always that way.  When we started going to Dallas 10 years ago, it was the front end of a real estate boom that's been GREAT for early adopters.
Today, markets like Kansas City, Salt Lake City and Cleveland are on our radar … each for a different reason, but they're variations on a theme.
These markets have affordable price points with strong cash flows for investors.
They're also attractive to Millennials (another important demographic to watch) who've been priced out of primary markets.
But it's not just the young and cash-strapped who move for financial reasons.
There's another important economic trend we're watching closely, and it's alluded to in this Washington Examiner article …
Cuomo's woe: More taxation means more out-migration
Caution:  This is an opinion piece and you may not agree.
But the point is high-earners are leaving New York to escape high taxes they can no longer deduct from their federal tax bill.
This Bloomberg article elaborates …
Cuomo Blames Trump Tax Plan for Reduced New York Tax Collections
"Governor says wealthy New Yorkers are giving up residences …"
"…leaving for second homes in Florida and other states …" 
Once again, these trends are easy to see coming, watch develop, and then act on … BEFORE they pick up a lot of steam.
We've been excited about Florida for some time … and this whole tax thing just makes it better … especially for nicer properties.
So here's the point …
We got a HUGE wake-up call in 2008 … and it wasn't any fun.  But those lessons help us see trends and opportunities early instead of late.
The key is to pay close attention to clues in the news …
 … then get around REALLY smart people who can help you understand what you're seeing … so you can act decisively.
Because if all you are is aware, but you don't act … you might as well watch game shows.
But when you see a trend and have the right relationships, you can identity opportunities and take effective action quickly.
Everyone's smart in hindsight.  But can you see the future?
Until next time … good investing!
More From The Real Estate Guys™…
The Real Estate Guys™ radio show and podcast provides real estate investing news, education, training, and resources to help real estate investors succeed.
---
Love the show?  Tell the world!  When you promote the show, you help us attract more great guests for 

your

 listening pleasure!
Choose the Right Tax Advisor and Preparer
If tax season gives you heart palpitations, fear no more. The secret to protecting your wealth and reducing your costs is finding the right tax advisor. Here's how!
Certified Public Accountant Tom Wheelwright has devoted his life to studying the tax law, teaching the tax law, and using the tax law to help his clients reduce their tax burdens. Now, he's sharing his extensive knowledge with investors like YOU.
When you reduce your taxes, you increase your CASH FLOW. When you increase your cash flow, you increase your WEALTH. It all starts with finding the right tax advisor and preparer.
Read this special report to discover …
The top characteristics of a good tax advisor
Questions you should ask potential tax advisors and preparers
The questions your tax advisor should be asking YOU
Your tax bill is affected more by the tax advisor you choose … than by any other single decision. So delve into this special report for wisdom on what kind of tax advisor is right for YOU.
Fill out the form below to access your complimentary copy of Choose the Right Tax Advisor and Preparer by Tom Wheelwright, CPA.
It's easy to figure out where tax incentives lie in wait. Just study the tax code.
The latest version of the tax code introduces a new tax shelter … opportunity zones. But … what are opportunity zones?
In this episode of The Real Estate Guys™ show, we dive into what we know about opportunity zones … including three MAJOR benefits.
You'll hear from:
Your opportunistic host, 

Robert Helms

His inopportune co-host, 

Russell Gray
---
Listen
---
Subscribe
Broadcasting since 1997 with over 300 episodes on iTunes!
---
Review
When you give us a positive review on iTunes you help us continue to bring you high caliber guests and attract new listeners. It's easy and takes just a minute! (Don't know how? Follow these instructions).
Thanks!
---
Opportunity zones: The basics
There's a way to pay no tax on certain investments AND heal struggling communities. We're talking about opportunity zones.
These new geographic tax shelters are encoded in the version of the tax code passed in 2017 … but they're not totally finalized yet.
That doesn't mean they're not important … savvy investors will be absorbing all the info they can BEFORE opportunity zones go into action.
The idea of opportunity zones is to offer a tax-favored investment vehicle for people who already have capital gains in other investments.
Opportunity zones will be located in low-income communities ripe for revitalization … and will be located in every state in the U.S.
The fundamental purpose of opportunity zones is to encourage long-term investments in struggling communities.
Congress has established an incentive framework that is flexible and unique. This is essentially a new class of investment.
These opportunity zones complement existing community development plans. In essence, the project is treating the U.S. like a giant rehab project.
You'll basically be moving yourself into a pre-identified path of progress. There hasn't been a ton of incentive for investors to come into these run-down, lower income areas. But NOW there is.
The benefits of opportunity zones
Like we said earlier, the idea of opportunity zones is set, but the legislation is not in action yet. The appropriate documentation and legislation will be in place by the end of 2018.
So NOW is your time to prepare for the future.
There are definite differences between this opportunity and other investments. Generally, you're required to pay tax when you liquidate capital gains.
But investing in opportunity zones provides three unique tax benefits. Before we get into those, we do want to clarify … this investment is only available for investors who already have capital gains from previous investors.
But not to worry … if you're a newer investor who doesn't have any capital gains yet, there are ways to get in on the action. We'll get into those in the next section.
Now, the three tax benefits …
You can

defer your original capital gains tax

for up to 10 years. As you probably know, it's always better to defer taxes than to pay now.

You also get a

10 to 15 percent discount

on your original capital gains tax.

AND …when appreciated capital gains are put into an opportunity zone investment, the gains you make from

that

investment are

completely tax free.
There is a timeline. You have to sell the appreciated assets and invest the capital gains into one or more opportunity zone investments within 180 days.
But we want to emphasize … your capital gains from properties in opportunity zone areas will be completely TAX FREE.
No capital gains? How to invest in opportunity zones
The government has a goal here … they want to bring a ton of investment capital to certain areas and swing them around.
In that vein, there is a certain requirement you have to follow to invest in opportunity zones … there is NO tax incentive if you own property in an opportunity zone under your own name.
You have to invest in opportunity zones through opportunity funds.
If you don't have appreciated assets, you may be wondering how you can start an opportunity fund and get in on this great opportunity.
There are a few options …
Invest in an area near an opportunity zone. You'll be boosted up by the wave of capital increasing asset values all around you.

Invest as a syndicator. Set up an opportunity fund … and get other investors to contribute their capital gains.
This last point is something to seriously consider … especially when you start thinking about the stock market.
The stock market is hot, but it's showing signs of faltering. People want to take their capital gains out … but they don't want to pay taxes.
A fantastic solution? Opportunity funds.
All about opportunity funds
What does it take to put together an opportunity fund?
Opportunity funds do not have investment limitations.
They must be organized as a corporation or a partnership.
They do not require official IRS approval … the fund manager can self-certify the fund simply by submitting a form to the IRS.
The process is designed for speed. It cuts out bureaucracy … and brings locally driven change to areas that need it.
But it also requires investors to make REAL change … for example, one requirement we expect to see is that investors put as much into rehab and construction as they spent to acquire the property.
Opportunity zones mean sending money to the bottom of the market … and making the subsequent changes LAST for the long term.
For a map of tagged and categorized opportunity zones, plus more information, simply send us an email at opportunityzones [at] realestateguysradio [dot] com.
And don't think this is the last you'll hear about opportunity zones … we expect this to be a BIG wave in the real estate investing sea, and we'll be providing more information to our listeners as this new opportunity develops.
---
More From The Real Estate Guys™…
The Real Estate Guys™ radio show and podcast provides real estate investing news, education, training, and resources to help real estate investors succeed.
---
Love the show?  Tell the world!  When you promote the show, you help us attract more great guests for 

your

 listening pleasure!
WealthAbility – Tom Wheelwright
Tax-saving software, self-paced online courses, and a network of CPAs at your disposal … it's a smart investor's dream. Discover WealthAbility!

Tom Wheelwright has spent the last three decades of his life studying and practicing tax law. On top of that, he is a Certified Public Accountant and a best-selling author.
Did we mention he is also a tax advisor to legendary Rich Dad Poor Dad author Robert Kiyosaki?
Now, he is putting his expertise to work for YOU.
WealthAbility is a global network of CPAs and a platform of educational tools. Tom created the platform to share innovative strategies for reducing taxes and creating wealth with investors like you.
With WealthAbility, design your own plan to achieve your financial dreams … all while working hand-in-hand with vetted advisors to legally reduce your taxes by up to 40 percent.
WealthAbility's network of financial experts help you optimize your business structure and operations to maximize your tax incentives. You don't need Wall Street to take control of your money.
Access tax-saving software, self-paced online courses, and free articles and advice from Tom and his team.
Tap into the WealthAbility resources by completing the confidential form below.
You will receive your own free copy of How to Choose the Right Tax Advisor and Preparer.
BONUS! You'll also receive information on how to sign up for Tom's FREE Weekly Report … the No. 1 source for tax-saving and wealth-building strategies.
Simply complete the form below to begin your path to reducing taxes now …

This may be one of the most interesting times in economic history. 
The pace and amount of change is creating significant challenges and opportunities for both investors and entrepreneurs … not to mention policy makers.
It's fun to watch, hard to keep up with, and impossible to avoid.
The changing future of money and wealth will affect everyone … believe it or not, like it or not, prepared or not.
Aside from growing threats to dollar dominance in global trade … there's a tug-of-war going on between stimulating and constraining the flow of dollars through the economy.
We recently said the rollback of Dodd-Frank might increase community lending … especially into real estate.  This stimulates the economy.
But the Fed decided to raise interest rates again … ever so slightly … and toss in some hawk talk (more hikes coming this year).
Obviously, higher rates mean fewer borrowers qualify for loans, and those who do can't borrow as much.  This constrains the economy … and directly affects real estate investors.
Earlier this year, Uncle Sam implemented tax cuts and a ginormous government budget.  Tax cuts leaves more money in the hands of individuals and corporations, hoping they'll spend it.
That's stimulating … IF they really deploy the funds.
Of course, even if individuals and corporations won't spend, the government is going to (shocker, we know).  This generally stimulates the economy.
Meanwhile, rising prices … led by gas prices and healthcare … and let's not forget tariffs … mean dollars don't go as far, so people can't buy as much.  This constrains economic activity.
Dizzy yet?  It's like watching a tennis match.  And we're not done …
The dollar is strengthening because of an improving economy, rising rates, and its safe-haven status in times of geo-political uncertainty (like now).
A strong dollar makes foreign products cheaper for Americans.
Domestically, this can stimulate activity … if people buy more stuff … if it's made overseas … and if it's not subject to tariffs.
On the other hand, a strong dollar makes exports harder to sell, which is a drag on sales made to foreigners.  This potentially constrains cash coming into the USA.
Meanwhile, a tight U.S. labor market and the rising wages we're told will follow tends to increase people's ability to borrow and spend.  This stimulates the economy.
Unsurprisingly, both consumer confidence and small business confidence are VERY strong right now.
People and businesses generally feel good about their economic future.
When people feel good, they spend, borrow, and invest.  All are stimulating to the economy.
So on the surface, the U.S. economy seems to be leaning towards growth and stability.  And because a rising tide lifts all boats, real estate investors should be very happy right now too.
Still, there's an obvious tug-of-war going on between stimulating and constraining the economy.
The challenge (and opportunity) is that SO much is changing SO fast.  Too much stimulation is a problem and so is too much constraint.
And with so much happening at once, it's probably dangerous for an investor to put TOO much emphasis on any one thing … or prepare for only one outcome.
After all, the economy is a very complex system.
Investors who bought too much into the sunshine narrative leading up to 2008 weren't prepared for a storm. When it came, many got washed away.
Those who bought too much of the gloom and doom story missed out on one of the best real estate cycles in recent memory.
So it's important to listen to a variety of viewpoints … then have a plan for variable outcomes.
For years, we've talked about the benefits of healthy tension … opposing forces tugging hard at each other.  Just like an old-fashioned rooftop TV antenna …  it's the tension between opposing positions that creates stability.
So we like all the debate and chatter in the market right now. It's less confusing than comforting.  It helps us see both the opportunities AND the risks.
Robert Kiyosaki reminds us all the time to stand on the edge … so you can see both sides of the coin.  And there's no one-size-fits-all answer.
We think it's important to keep in mind that a strong economy and astrong financial system are two very different things.
It's like getting into a boat and thinking it's seaworthy simply because it's fast.  A bad hull with a slow leak will eventually sink even the fastest boat.
Right now, even though corporate profits are up and more jobs are being created, interest rates are rising in the largest sea of global debt in history.
As we learned in 2008, when debt goes bad, financial ships can sink VERY fast.
But dangerous global debt levels is only one of several concerns about what some consider to be a fragile financial system tasked with supporting robusteconomic activity.
Will it hold up?  What if it doesn't?  How will you know things are starting to break?  What will you do if it does?
Sunshine is awesome and we should all enjoy it.  But it's always smart to watch the weather reports … and pack an umbrella just in case.
We'll have much more to say on this important topic in the near future …
Until next time … good investing!
---
More From The Real Estate Guys™…
The Real Estate Guys™ radio show and podcast provides real estate investing news, education, training, and resources to help real estate investors succeed.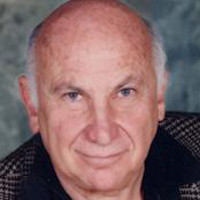 Irwin Schiff Dies While In Prison
In one of the most tragic episodes in modern American patriotism, long time tax system critic Irwin Schiff succumbed to an untreated illness while incarcerated in Forth Worth, Texas.
As long time listeners know, over the last few years we've become friends with Peter Schiff.  Peter's a brilliant and outspoken pundit on economics, a best-selling author, a former candidate for U.S. Senate and a highly successful businessman.
Peter's also the son of Irwin Schiff.
What listeners may not know is that long before I became co-host of The Real Estate Guys radio show or ever met Peter, I'd been following the work and career of Irwin Schiff.
In fact, Irwin Schiff had a profound impact on the direction of my life and career.  In many ways, Irwin Schiff's influence led me to join The Real Estate Guys™ and ultimately to form a friendship with his son.  But when I first met Peter, I didn't even know they were related.  I was attracted to Peter's mission and message.
I share this because each of you will meet people in your life who will influence you as well.  Not everyone will agree with or approve of your heroes.  Irwin Schiff was a controversial man.
But Irwin Schiff was a great man… a man of intellect and conviction.  Courageous and outspoken, Irwin unjustly suffered at the hands of the country he loved.
And Irwin Schiff died in prison… blind, sick, untreated…and at 87 years old, shackled to his hospital bed and monitored by an armed guard.
It's unbelievable and unconscionable.   But it's true.  I know because Peter called me the night his dad was dying and told me what was happening.
But for all Peter's wealth and intellect, he couldn't get the government to allow his father, a non-violent man, to die in peace with his family.  Instead, they kept him handcuffed to his bed and under armed guard.  It's crazy when you think of the kind of people our prison system and politicians routinely pardon, parole and release back into the public.
It makes you wonder what they're so afraid of.
Our audience is interested in building wealth through real estate.  So we try to avoid getting too political or overly involved with getting people riled up over all the corruption and incompetence we see in the government, in the banking system and on Wall Street.
We simply try to see it for what it is and navigate accordingly.
But without freedom, there is no wealth.  And without brave men and women to cry out against injustice when they see it, there is no freedom.
Freedom starts as an idea, then becomes an ideal.  But it doesn't become real until courageous people act.  The only reason we have a United States of America is because brave freedom lovers spoke out…and then acted…against what they perceived as the tyranny of an overreaching British empire.
Not everyone agreed with them at the time.  Perhaps there are some who still don't agree.  They'd rather go along to get along.
But not Irwin Schiff.  Irwin was a man of ideals and action.  And whether you agreed with him or not, you have to admire his courage and conviction.  I know I sure do.
Below is a tribute Peter Schiff wrote about his father.  I encourage you to read it.  Then take some time to look up the life and work of Irwin Schiff.  I know you'll learn some things which will enlighten you.  Some will absolutely shock you…perhaps into being more aware and protective of the very freedom you hope to exercise and enjoy with the prosperity you gain through your investing.
My father Irwin A. Schiff was born Feb. 23rd 1928, the 8th child and only son of Jewish immigrants, who had crossed the Atlantic twenty years earlier in search of freedom. As a result of their hope and courage my father was fortunate to have been born into the freest nation in the history of the world. But when he passed away on Oct. 16th, 2015 at the age of 87, a political prisoner of that same nation, legally blind and shackled to a hospital bed in a guarded room in intensive care, the free nation he was born into had itself died years earlier.
My father had a life-long love affair with our nation's founding principals and proudly served his country during the Korean War, for a while even having the less then honorable distinction of being the lowest ranking American soldier in Europe. While in college he became exposed to the principles of Austrian economics through the writings of Henry Hazlitt and Frederick Hayek. He first became active in politics during Barry Goldwater's failed 1964 presidential bid. His activism intensified during the Vietnam Era when he led local grass root efforts to resist Yale University's plans to conduct aid shipments to North Vietnam at a time when that nation was actively fighting U.S. forces in the south. Later in life he staged an unsuccessful write in campaign for governor of Connecticut, then eventually lost the Libertarian Party's presidential nomination to Harry Brown in 1996.
In 1976 his beliefs in free market economics, limited government, and strict interpretation of the Constitution led him to write his first book The Biggest Con: How the Government is Fleecing You, a blistering indictment of the post New Deal expansion of government in the United States. The book achieved accolades in the mainstream conservative world, receiving a stellar review in the Wall Street Journal, among other mainstream publications.
But my father was most known for his staunch opposition to the Federal Income Tax, for which the Federal Government labeled him a "tax protester." But he had no objection to lawful, reasonable taxation. He was not an anarchist and believed that the state had an important, but limited role to play in market based economy. He opposed the Federal Government's illegal and unconstitutional enforcement and collection of the income tax. His first book on this topic (he authored six in total, self-published by Freedom Books) How Anyone Can Stop Paying Income Taxes, published in 1982 became a New York Times best seller. His last, The Federal Mafia; How the Government Illegally Imposes and Unlawfully collects Income Taxes, the first of three editions published in 1992, became the only non-fiction, and second and last book to be banned in America. The only other book being Fanny Hill; Memoirs of a Woman of Pleasure, banned for obscenity in 1821 and 1963.
His crusade to force the government to obey the law earned him three prison sentences, the final one being a fourteen-year sentence that he began serving ten years ago, at the age of 77. That sentence turned into a life sentence, as my father failed to survive until his planned 2017 release date. However in actuality the life sentence amounted to a death sentence. My father died from skin cancer that went undiagnosed and untreated while he was in federal custody. The skin cancer then led to a virulent outbreak of lung cancer that took his life just more than two months after his initial diagnosis.
The unnecessarily cruel twist in his final years occurred seven years ago when he reached his 80th birthday. At that point the government moved him from an extremely low security federal prison camp in New York State where he was within easy driving distance from family and friends, to a federal correctional institute, first in Indiana and then in Texas. This was done specially to give him access to better medical care. The trade off was that my father was forced to live isolated from those who loved him. Given that visiting him required long flights, car rentals, and hotel stays, his visits were few and far between. Yet while at these supposed superior medical facilities, my father received virtually no medical care at all, not even for the cataracts that left him legally blind, until the skin cancer on his head had spread to just about every organ in his body.
At the time of his diagnosis in early August of this year, he was given four to six mouths to live. We tried to get him out of prison on compassionate release so that he could live out the final months of his life with his family, spending some precious moments with the grandchildren he had barely known. But he did not live long enough for the bureaucratic process to be completed. Two months after the process began, despite the combined help of a sitting Democratic U.S. congresswoman and a Republican U.S. senator, his petition was still sitting on someone's desk waiting for yet another signature, even though everyone at the prison actually wanted him released. Even as my father lay dying in intensive care, a phone call came in from a lawyer and the Bureau of Prisons in Washington asking the prison medical representatives for more proof of the serious nature of my father's condition.
As the cancer consumed him his voice changed, and the prison phone system no longer recognized it, so he could not even talk with family members on the phone during his finale month of life. When his condition deteriorated to the point where he needed to be hospitalized, government employees blindly following orders kept him shackled to his bed. This despite the fact that escape was impossible for an 87 year old terminally ill, legally blind patient who could barley breathe, let alone walk.
Whether or not you agree with my father's views on the Federal Income Tax, or the manner by which it is collected, it's hard to condone the way he was treated by our government. He held his convictions so sincerely and so passionately that he continued to espouse them until his dying breath. Like William Wallace in the final scene of Braveheart, an oppressive government may have succeeded in killing him, but they did not break his spirit. And that spirit will live on in his books, his videos, and in his children and grandchildren. Hopefully his legacy will one day help restore the lost freedoms he died trying to protect, finally allowing him to rest in peace.