Late filers in the U.S. just got finished assessing last year's tax damages.  For some, it was a pre-Halloween shocker.
Fortunately, there's still some time left in the current year to make some smart moves and take advantage of some of the most generous tax breaks available to investors …
First, consider setting up a Qualified Retirement Plan.  Even if you don't fund it until next year, you'll need it in place by end of year or you lose the option.
Be aware that not all retirement plans are created equal.  In fact, there's one specific plan that can 10x your tax savings! 
Of course, there's a lot to consider when deciding how a QRP makes sense for you. 
That's why we asked tax strategist CPA Tom Wheelwright and QRP expert Damion Lupo to get on a video conference with us to talk through the pros and cons. 
One thing we'll talk about FOR SURE … is how to avoid the most dangerous and expensive mistake many real estate investors make with their retirement accounts. 
That ALONE makes it worth the time.  Plus, it's free. It's informative. And nothing's for sale.  
So click here now to register for The Tax Truth About Real Estate Investing with Retirement Accounts featuring Tom Wheelwright and Damion Lupo. 
But wait, there's more!  And that's not hype …
Another great opportunity for a HUGE current-year tax break comes from investing in oil and gas.
We know.  Energy isn't REALLY real estate … but it comes out of the ground, provides BIG tax breaks and passive income.  So it has a lot to offer real estate investors. 
Robert Kiyosaki first exposed us to the idea of using oil and gas for tax breaks.   
Since then, we've invited long-time oilman Bob Burr to join us aboard the Investor Summit at Sea™ to teach us about oil and gas investing. 
Bob's always a BIG hit.  We learn a lot. And we're happy to say, Bob will be back for our next Summit.
But you don't need to wait to have Bob explain oil investing.  You can click here now to listen to our recent interview with Bob Burr. 
Of course, today's topic is taxes … and while most real estate investors understand depreciation when it comes to buildings, most don't understand it when it comes to energy.
So we asked Bob and his team put together a short video to help you understand the terrific tax benefits of energy sector investing.  Click here now to request free access.
Last but not least on our list of year-end tax saving opportunities is … buy an investment property!
After all, investment real estate offers some of the best tax breaks available. 
As CPA Tom Wheelwright explains in this fantastic Investor Summit at Sea™ presentation … the current tax law's bonus depreciation provides HUGE tax benefits. 
Of course, you should never let the tax-tail wag the investment-dog.  Do your homework and be sure to pick a strong market and a great team.  
But accelerated depreciation schedules can make even a late addition to your property portfolio a big-time contributor to your tax-saving strategy.
So there you go … some great ideas about how YOU might save BIG on your 2019 tax bill.  Sure, it takes some effort, but the return on time could be HUGE!
Keep in mind … we're The Real Estate Guys™ and NOT the Tax Guys.  So be sure to work with your own qualified tax advisor to figure out what makes sense for you.
And if you need help finding a brilliant CPA who's well-versed in how to get maximum tax benefits out of your investments click here to connect with Tom Wheelwright. 
Happy Tax Planning! 
Most people think of tax season as January 1 to April 15.
After all, that's when most people close the books on the previous year, issue and collect tax documents, prep returns, and settle up with the taxing authorities.
But for a host of real estate investors and entrepreneurs, the REAL tax season is right NOW.
It's a HUGE opportunity to dramatically improve your bottom line. And it just got BETTER …
States Fail to Overturn SALT Deduction Caps in Court
Forbes, 10/1/2019
Yes, that's a wonky headline that may not convey intelligible information … much less exciting opportunity for the casual reader.
But before you wander away bored, invest a few minutes to dig a little deeper …
For those unfamiliar, the recent Trump tax overhaul put a cap on the amount of State And Local Taxes (hence, the acronym SALT) that a taxpayer could deduct from their federal income tax bill.
There's some political disagreement about whether this is good or bad, or what the motivations might be … but the bottom line is it's the current law, and for now the courts are upholding it.
So what does it mean?
In short, high-income earners in high-tax states are now bearing the full weight of their tax bills at the federal, state, and local level.
High-income earners in high-tax states are paying MORE taxes.
As you might imagine, they're not happy about it. So while a few states banded together to fight the law in court, Main Street folks are fighting with their feet …
Americans abandoning New York, New Jersey, other high-tax states
Fox Business News, 4/25/19
But according to our friendly neighborhood tax strategist Tom Wheelwright CPA… this is largely unnecessary.
After all, your state tax liability is primarily derived from your federal taxable income anyway.
So the secret to reducing your federal tax is less about deducting state tax than it is about reducing or eliminating your federal tax liability altogether … by carefully following the instructions provided in the tax law.
And just in case you think that's unpatriotic and you'll starve your deserving federal government from much needed revenue, consider this amazing admission …
"The necessity … to tax … to maintain … solvency is true for state and local governments, but not true for national government.
Two changes … have substantially altered the position of the national state with respect to financing its current requirements.
The first … is … the … central banks. The second is the elimination … of the convertibility of the currency into gold."
This remarkably candid admission is a quote excerpted from an article titled, Taxes for Revenue Are Obsolete, which contains the transcript of a speech made by then-Chairman of the New York Federal Reserve, Beardsley Ruml.
But if taxes aren't needed for revenue because the Fed can print as much money it wants … what ARE taxes for?
Chairman Ruml says …
"Federal taxes can be made to serve … these purposes ….
… to express public policy in the distribution of wealth and income …
… to express public policy in subsidizing or penalizing various industries and economic groups …"
So when Tom Wheelwright says the purpose of the tax code is to coerce you into doing what the government wants you to do, he's not just making it up.
The good news is the government wants you to be an entrepreneur and investor.
They want you to start businesses and make investments in real estate and energy.
When you do, they reward you with huge tax breaks.
So much so, that when you do it right, you can eliminate virtually all your federal (and therefore state) income taxes.
And THIS is the time of year alert investors are making smart moves to capture those tax benefits before the end of the year.
Of course, as a savvy real estate investor you probably already know all about the tax benefits of real estate.
You might even be aware of how to use energy investments or a solo 401(k) to create big write-offs fast.
But MANY high-income earners don't.
This creates a BIG opportunity for syndicators to put together tax advantaged deals to help high-taxed earners reduce their tax bills.
And if you happen to be one of those highly taxed high-income earners, before you back up the moving van, take a closer look at the tax law …
… not as an obstacle, but as a road map to reorganize your affairs to reduce or eliminate your taxes.
When you do, you'll realize owning a business and investing in real estate are two of the smartest moves you can make.
Until next time … good investing!
More From The Real Estate Guys™…
The Real Estate Guys™ radio show and podcast provides real estate investing news, education, training, and resources to help real estate investors succeed.
---
Love the show?  Tell the world!  When you promote the show, you help us attract more great guests for 

your

 listening pleasure!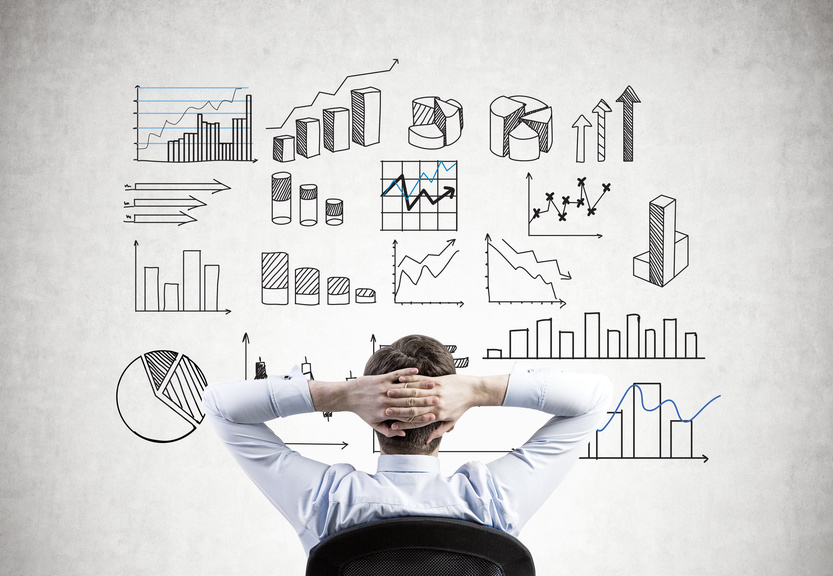 What goes up, must come down. 
It's true in gravity … elevators … and the real estate market. 
The constant ups and downs can give investors anxiety. It's hard to enjoy a boom when you're always wondering … is it all about to come crashing back down?
The good news is that markets rise and fall in cyclical motion. 
History repeats itself … and there are signs and patterns to look for that signal when you need to move and when it is best to sit back and wait it out. 
Listen in as we discuss where we are in this infamous cycle … and what you can do about it.
In this episode of The Real Estate Guys™ show, hear from:
Your upstanding host,

Robert Helms

His downright delightful co-host,

Russell Gray 
---
Listen
---
Subscribe
Broadcasting since 1997 with over 300 episodes on iTunes!
---
Review
When you give us a positive review on iTunes you help us continue to bring you high caliber guests and attract new listeners. It's easy and takes just a minute! (Don't know how? Follow these instructions).
Thanks!
---
Riding and driving the cycle
Real estate markets work in cycles … we're either at the bottom, in the middle, or at the top. 
So, where are we at? And what can investors do about it?
First off, it's important to remember that real estate isn't an asset class itself … there are so many different categories. 
Each of those categories operates in its own market … and the cycles don't always align. 
Office buildings could be up while residential is down … and agricultural could be sitting right in the middle … ALL AT THE SAME TIME. 
So, when you think about where you are in a cycle, you need to think of both macro and micro levels. 
Part of what's going on will be influenced by the macro … like interest rates, what's going on with the Fed, tax breaks, and Opportunity Zones. 
The other part deals with the micro … what's going on in a particular industry and the demographics it serves.
The challenge for a real estate investor is that there is no one key indicator for where the market is heading. In fact, it's so confusing that nobody gets it completely right. 
But there are things you can look for … and things you can do … to set yourself up for the best chance of success. 
Understanding the big picture
One of the big picture items to look for, understand, and act on is interest rates. 
When we talk about real estate investing, it's really all a derivative of income … of cash flow. 
Someone can only afford to pay a price for a house based on their income and how much income that will mortgage into the purchase price of a house. 
If you take a look at the major inputs going into a mortgage, you'll find interest rates and tax consequences. 
So, if you can lower interest rates and lower taxes … the same amount of income will buy more houses. 
With the new tax code and incentives like Opportunity Zones, there is a good chance that the upside of the cycle will be extended for a few more years … but is it sustainable?
Understand that every day we're closer to the next market top. 
So, what can you do as we get near the top?
Don't sit on the sidelines
What you don't want to do is sit on the sidelines. You do need to act. 
If you take prudent moves to protect yourself in the case of a downturn … and there isn't one … you aren't any worse off. 
The good news is that real estate investors and markets move slowly … we're not flash traders. 
Your tenants don't look at the newspaper, see a headline, and move the next day. 
As investors, it's a balance of being aware of those macro events and keeping specific trends in mind. 
Right now, mortgage rates are low, and the dollar is relatively strong. Interest rates are dropping in treasuries … and people are buying there looking for a safe place to ride out market dips. 
This gives real estate investors the opportunity to go into the market and lock that low pricing and low interest rate long term. It's like having a sale on money. 
And if you buy a property that has good cash flow with that low interest locked in, you're putting yourself in a great spot to hold through any downturn in the cycle. 
People who sit on the sidelines are guaranteed to make zero return. Instead, look at the idea of recession resistant price points. 
Recession resistant means you are renting to a clientele that is likely to always be there … and the price point is typically something just below the median home price. 
Many of these recession resistant price points work great in a good economy AND they'll also be a little more protective in a down cycle. 
This is a time to be super prudent when it comes to underwriting … both the analysis of the market and the performance of the property. 
When it comes to the performance of the property, there are a couple of big picture things to keep in mind. 
You want to live in a landlord friendly state. If there's a problem, you want laws that favor a landlord and can help you get a tenant out quickly. 
You'll also want to talk to your property manager about rental trends. 
What have people been paying in rent recently? How many people are applying for leases now compared to other years? Have they had to change the kind of tenant they accept?
Another way you can make the most of the market cycle is to focus on top markets. 
There are lots of investment funds and real estate investment trusts that focus only on the top 50 metropolitan statistical areas (MSAs). 
These are the top cities in the U.S. where there is always real estate movement and a depth of demand. 
When you go into a market that has already proven itself with solid infrastructure, there's a greater probability that in tough times people will gravitate there. 
Changing your strategy for success
We're certainly proponents of continuing to invest through cycles … just change your strategy a bit. 
It makes a lot of sense to have some cash when you are nearing the top of a market cycle for a lot of reasons. 
If you end up having problems with properties that perform differently than you expect during a downturn, you want to be prepared for that. 
But downturns are also often where opportunities are … opportunities to buy. 
As real estate investors, we make our money when we buy … so it is good to keep some cash in reserves if the right opportunity presents itself to invest in a property with promise.
One last idea to consider when it comes to being at the top of the market is that there are certain demographics that don't suffer as much in a downturn. 
Generally, this is affluent groups of people. When times get bad … they get bad for the middle and bottom part of the socioeconomic ladder. 
So, it's always an interesting strategy to market to the affluent. One of the ways we love to market to this demographic is through residential assisted living. 
Remember, your customer is not the person staying in the facility. It's the family members who look out for them and place them there. 
Another strategic investment is hospitality. In downturns … the rich still go on vacation. 
Many times in an economic slump, entertainment does well because people are trying to get away from the doom and gloom. 
If you believe we're at the top of the market, there are proven things to think through. 
Analyze your portfolio and ask yourself, "What happens if pricing and demand were to go down?" Take a look at your financing. Are you getting the best, lowest rates?
If you take proven steps now, when the market cycle starts heading downward … you'll be glad you did.
Tune in over the next several weeks as we dive into more strategies you can take to thrive even when the market isn't doing the same.
---
More From The Real Estate Guys™…
The Real Estate Guys™ radio show and podcast provides real estate investing news, education, training, and resources to help real estate investors succeed.
---
Love the show?  Tell the world!  When you promote the show, you help us attract more great guests for 

your

 listening pleasure!
There's a lot of talk in the media about tariffs, taxes, and trade … what does all of that really mean for real estate investors?
As a real estate investor, you need to understand what is going on economically. What's happening at an international level can trickle down to your local playing field.
To help you navigate the news, we brought in our good friend Peter Schiff. Peter is an author, stock broker, and financial commentator … and he has some strong ideas to share.
Learn to more successfully sail the economic sea and weather financial storms.
In this episode of The Real Estate Guys™ show, hear from:
Your financial seafaring host,

Robert Helms

His economically seasick co-host,

Russell Gray

Author, stock broker, and financial commentator,

Peter Schiff
---
Listen
---
Subscribe
Broadcasting since 1997 with over 300 episodes on iTunes!
---
Review
When you give us a positive review on iTunes you help us continue to bring you high caliber guests and attract new listeners. It's easy and takes just a minute! (Don't know how? Follow these instructions).
Thanks!
---
Tariffs and the big picture
If you're the type of investor who reads the headlines … and you should be … then you've probably seen lots of talk about tariffs, taxes, and trade.
But most investors don't understand what these headlines mean for their money.
What's the deal with these three big "Ts" … What are they? How do they work? And why do they impact your business?
As a real estate investor, you've got to understand the economic and financial sea that you swim in.
You need a basic understanding of all things economic.
Tariffs … in particular … are a great place to start.
Before 1913, the United States didn't have an income tax. Instead, we funded our federal government through tariffs.
A tariff is a tax on people that want to sell in our markets … and today, President Trump is using tariffs as leverage in negotiations to level the international playing field.
You may agree or disagree with these politics … but whatever your personal opinions, you still need to know what such action really means for you.
Any kind of tax or tariff affects how much things cost in our economy … and it can also affect where jobs are created … which affects where people live.
By instituting tariffs, the federal government hopes to bring more manufacturing jobs back to the United States … potentially resurrecting manufacturing ghost towns.
Real estate investors need to look out at the horizon and see the bigger picture. You want to be riding the wave … not chasing the trend.
That's why we asked our good friend Peter Schiff to share his knowledge and experience with us.
The US-China trade relationship
Peter says a great place to start increasing your understanding of the current economy is to look at the US relationship with China.
According to Peter, China does TWO big things for the US … they supply us with real goods, and they lend us money.
We get everything from China. It's all manufactured products that make our lives better.
People go to Walmart and buy cheap stuff … and where is it coming from? China, of course.
China is also the biggest buyer of US bonds … which means they are our lender. They are lending us money that we would otherwise not have.
While the federal government talks about losing $500 billion a year to China, Peter thinks the US is still getting the better end of the deal.
China supplies us with real goods … and in exchange the US gives them a stack of paper that is arguably worth less every day that they hang on to it.
So, if the US places tariffs on China and enters a trade war, who is worse off in the end?
Peter says the Chinese will still have all their stuff … and we'll just have a stack of paper.
The US government hopes that by instituting tariffs, companies will make their products in the US instead. Peter says that is easier said than done.
Pulling together the infrastructure, raw goods, and man power to manufacture these products in the US could take years … and it will cost businesses more money … not to mention a major shortage of goods in the meantime.
Peter explains that switching the US back over to a more manufacturing-based economy would require tremendous changes … and most likely result in a huge depression until the new economic flow was established.
"When we were a big manufacturer in the past, we had limited government, lower taxes, fewer regulations, a lot of savings, and a skilled workforce. We don't have that stuff now," Peter says.
Peter does mention that the US is probably going to have to make some of these changes eventually … but proposed tariffs and trade wars would accelerate the timeline in a painful way.
And the United States doesn't realize how painful it will be.
If tariffs make it harder for the Chinese to sell stuff to America … they'll sell it domestically instead.
As the Americans get poorer … the Chinese would be getting richer.
Right now, the Chinese labor, and we get the fruits. Suddenly, they would get both.
And what about our intellectual property?
"They're going to keep ripping off our intellectual property because we can't stop it, but now they're not going to be giving us this big subsidy by loaning us money and supplying us with goods," Peter says.
Preparing for a drop in the dollar with gold
Another notable headline today … the Chinese and Russian governments are buying gold and putting it away.
Peter says that the Chinese and Russian governments recognize that the dollar's day as the reserve currency are numbered.
Nobody knows when the dollar's time will be up … but if it loses its role as the primary reserve asset for central banks, what will take its place?
Right now, what gives a currency value are the foreign reserves … we've got this huge pile of US dollars that gives currency value.
Before central banks used other currencies as their reserves, everybody used gold. That's what backed up your paper.
Originally, the transition from the gold standard to the dollar standard happened because the dollar was as good as gold.
US Federal Reserve notes were obligations of the Federal Reserve to pay. So, foreign central banks held Federal Reserve notes, which were redeemable on demand in gold.
Then, in 1971 the US said it would not give other countries gold for these reserves. The value of the dollar went down … and the value of gold went up.
All the central banks kept holding the dollar as a reserve even though it wasn't backed by gold anymore.
Peter says that the US has borrowed so much money … and printed so much money … that it is heading for a currency crisis.
"In that environment, central banks are going to have to show that their currency is backed by something," Peter says.
Some banks are buying more of other currencies … like the euro or the yen … but if people lose confidence in the dollar, the same could go for other currencies.
"I think that central banks are thinking they better have actual money in gold, because in the future, gold could be a much more important component of their reserves," Peter says.
And if the price of gold continues to rise, the appreciation alone is going to increase the percentage of their reserves that are in gold.
Preparing yourself for the future
So what's an investor to do?
Peter recommends getting out of US stocks in general … and bonds are way over-priced right now.
"If you've been fortunate enough to have invested in US stocks and seen a big gain, you need to cash in. Take that gain before the market takes it away from you," Peter says.
That doesn't mean you shouldn't own stocks … Peter says it just means to think about moving out of dollar-dominated US stocks.
Consider taking a look at foreign stocks … emerging markets and developed markets are looking really good right now.
These stocks are international and derive their revenues outside of the US. If the dollar crashes … these stocks will rise in proportion to that decline.
Peter also believes that investors should have some sort of gold in their portfolio. It's a good way to get diversified.
There's no sure way to know what will happen in the future. We can only do our due diligence and make an educated guess.
Remember that not every strategy works for every investor. Find what works best for you. Always talk to an expert that understands your financial needs and situation.
---
More From The Real Estate Guys™…
The Real Estate Guys™ radio show and podcast provides real estate investing news, education, training, and resources to help real estate investors succeed.
---
Love the show?  Tell the world!  When you promote the show, you help us attract more great guests for 

your

 listening pleasure!
Everybody is talking about Opportunity Zones … and they should be. They can be a great opportunity (just like the name says)!
But many investors have found themselves scratching their heads. How exactly does someone take full advantage of Opportunity Zones?
Recently released guidelines are giving investors and syndicators much needed clarity for moving forward … and making the most of their Opportunity Zone investments.
We sat down with attorney Mauricio Rauld to discuss how Opportunity Zones can help investors like you defer, reduce, or even completely eliminate capital gains taxes.
In this episode of The Real Estate Guys™ show, hear from:
Your zoned-in host,

Robert Helms

His zoned-out co-host,

Russell Gray

The "Anti Lawyer" attorney,

Mauricio Rauld
---
Listen
---
Subscribe
Broadcasting since 1997 with over 300 episodes on iTunes!
---
Review
When you give us a positive review on iTunes you help us continue to bring you high caliber guests and attract new listeners. It's easy and takes just a minute! (Don't know how? Follow these instructions).
Thanks!
---
Zoning in on Opportunity Zones
The wait is finally over.
The rules for investing in Opportunity Zones … and the potential tax breaks that come from it … are out.
In case you haven't heard, Opportunity Zones are basically a capitalist version of wealth redistribution. They provide tax incentives to get rich people to voluntarily put their money where the government wants it to be.
Opportunity Zones exist in every state and in Puerto Rico. These areas tend to be blighted with some issues … they need some gentrification.
Each governor in the United States was taxed with the job of figuring out what areas in their states needed the most help … and where private enterprise could step up, do the work, and get benefits.
We're not legal experts … but we know someone who is.
Mauricio Rauld is known around here as the "Anti Lawyer" … but he is actually a practicing lawyer who helps people primarily with syndications.
Since we first learned about Opportunity Zones last year, Mauricio has spent his time discovering the good, the bad, and the ugly sides of these types of investments.
The good side of Opportunity Zones
Let's start with the good.
Opportunity Zones offer huge tax benefits … four in particular.
The first is that you get to defer the tax from whatever capital gains you're investment is coming out of.
For example, if you have a piece of real estate … or any other asset, like precious metals, stocks, bonds, even your collectible car … you can take those gains and reinvest within 180 days into a qualified Opportunity Zone fund and defer the tax.
You aren't deferring the tax indefinitely like a 1031 … but you will get to defer for at least the next seven years … until December 31, 2026.
The second benefit is that if you hold onto your new investment for a period of five years, you get a 10 percent discount on the capital gains you would have paid on the original investment.
Benefit number three kicks in if you hold onto your investment for seven years. Now, you'll qualify for a 15 percent discount on your capital gains.
The biggest benefit of all … number four on our list … applies after holding your asset for a decade. After 10 years or more, the entire gain from your investment is tax free.
It's all about taking an appreciated asset, putting it into an Opportunity Zone fund, and not paying taxes right away. The longer you wait … the less tax you pay.
One important thing to highlight once again is that the money you place into these Opportunity Zones doesn't have to be in real estate to begin with.
A lot of the money we foresee coming into Opportunity Zones hasn't historically been in real estate. They're in other types of investments where there are big gains to be paid … like the stock market or precious metals.
As always, talk to your tax professional before making any decisions … but if you are sitting on a big tax gain, Opportunity Zones could be an attractive option.
Another positive … there is very little government interference and regulation on this project.
It's a self-certification … meaning that whoever is putting together the fund simply checks a box on the first year tax returns to certify that it qualifies as an Opportunity Zone.
During your holding period, the government will check with you every so often to ensure you comply with program … but it won't be dealing with the SCC or going through an approval and registration process.
The bad side of Opportunity Zones
There are some downsides … the bad … of getting into Opportunity Zones … and really it isn't so much "bad" as it is things to consider fully before diving in.
The first is a rush for time.
In order to fully gain the benefits … to get seven years under your belt before December 31, 2026 … you need to make the investment before the end of 2019.
That means you will need to liquidate your asset and invest in a fund pretty quickly to get the 15 percent discount.
If you don't make that deadline, you can always go for the 10 percent … and either way you should want to hold the investment for 10 years or more to make it tax free. If that's your plan, there is less of a rush.
The other important consideration is the substantial improvement requirement.
This requirement means that if you buy a price of property you must put the same amount of money that you purchased the property for into renovations. The government wants you to improve the property.
This requirement only applies to vertical construction … meaning the buildings, not the land.
So, if you buy a property for $1 million and 20 percent of that is in the land with 80 percent in the building … then you only need to invest $800,000 in improvements.
There are a few exceptions to this rule. If you purchase a piece of property that has been vacant for the last five years … the substantial improvement requirement doesn't apply.
Remember, the whole idea behind Opportunity Zones is for folks to put private capital to work in revitalizing these areas.
The other important requirement for your property to qualify is that it must involve an active trade or business. This is still a bit of a gray area … but we expect more guidance from the Treasury Department soon.
The ugly side of Opportunity Zones
Mauricio says that when it comes to "the ugly" of Opportunity Zones … a lot of personal opinion comes into play.
Much of the work Mauricio does is with syndicators, and there are pros and cons for them in this type of investment
Syndicators can promote Opportunity Zones as a great chance for investors because of the extensive tax benefits.
But syndicators themselves don't get the tax benefit for the carried interest.
If this is a traditional syndication, the syndicator will get a cut for sweat equity … let's say 20 percent.
The investors get 80 percent AND all the tax benefits … but the syndicator will have to pay taxes on the 20 percent they made. They can't defer that.
This could be ugly … because as a passive investor you want an incentive for your syndicator who is running the project to be excited about the deal.
But on the other hand, most syndicators aren't going after these deals for tax benefits for themselves. Instead they see them as an opportunity to court capital from a completely new and different source.
Someone who has been in the stock market or private equity or in precious metals that has avoided selling because they didn't want to pay tax can now work with syndicators in real estate and find a win-win situation.
Another ugly truth … you can't get into Opportunity Zones alone.
You have to put together a fund … some kind of entity. It doesn't have to be a syndication … but it has to be a partnership. You need at least two people to get started.
Mauricio also cautions investors to be aware of artificial demand.
Opportunity Zones are designed so that people are investing in areas that they wouldn't have originally invested in. You've got to make sure the investment still stands on its own merits.
Because it is an artificial demand, you could be potentially overpaying for the property in the long run. At some point you could be paying so much more that the tax benefits may not make sense.
Talk to an expert
Think Opportunity Zones might be the right opportunity for you? Talk to your tax professional.
At the end of the day, it's a tax matter. There are forms to check and rules to follow. You want a tax expert to keep you on track.
And you'll need an attorney to help you put together a fund, make sure it is structured properly, and ensure the investment itself is eligible.
There are no guarantees in investing … but doing your due diligence gives you the best chance at success.
---
More From The Real Estate Guys™…
The Real Estate Guys™ radio show and podcast provides real estate investing news, education, training, and resources to help real estate investors succeed.
---
Love the show?  Tell the world!  When you promote the show, you help us attract more great guests for 

your

 listening pleasure!
When you trade in highly liquid, lightning fast, electronically enabled casino markets … you watch the news like a ten-foot tailgater at 100 miles per hour.
And that's who most of the mainstream financial media cater to.
The more fear, uncertainty, drama, and doubt … the better (for ratings).  So they pour fuel on the fire.
The current drama du jour is President Trump's up and down trade war with China. 
Paper markets are gyrating as nervous traders try to time the trends and skim "profits" from the volatility.  Politicians use every twist and turn as tool to score political points.
Meanwhile, on Main Street …
… folks get up every day and do their jobs, collect their pay, pay their bills, and largely ignore all the drama … most of which they don't understand anyway (as if anyone really does).
That's why investing in Main Street is SO different than investing in Wall Street.
Because while stock prices race up and down with every breeze of news or rumor … paychecks and rents remain relatively stable.  Boring.  But stable.
Of course, this doesn't mean real estate investors can afford to be ignorant, naïve, or cocky.  Real estate's stability and resilience isn't invincible.
The pain of 2008 made it very clear – what happens on Wall Street can bleed over to Main Street … rare as it might be.
Fortunately, real estate investors can usually follow the proceedings from a comfortable distance … with plenty of time to react and avoid mishaps.
Besides, more often than not, many of the "doomsday" fears just fade into the archives of "breaking news" that didn't actually break anything.
So life goes on.  People go to work and pay rent.  Passive income flows.  Equity happens … at least for those who aren't paralyzed by all the drama.
Sure, we think it's vitally important to watch macro-trends.  And we do.
Macro-trends provide clues about long-term migration patterns … warnings of systemic breakdowns (credit, currency) …
… and insights about whether any key drivers in our markets and niches of choice might benefit or suffer from whatever's developing.
But once you're in a market you like based on macro-factors …
… the real work of real estate investing is building and working with your local team … and closing on deals that make sense and are structured to withstand a macro storm or two.
Once you master this, you're not just a successful investor in your own right … you also have the potential to become a hot property yourself.
Because even though the Wall Street roller-coaster is exciting for the young and daring …
… after a few harrowing experiences, many Main Street investors would prefer to reach for the brass ring of prosperity from the much calmer merry-go-round of real estate.
When it comes to their life savings, most folks want stability, ease, and an after-tax growth rate in excess of real world inflation.
Ideally, they'd love to simply park their money in a boring bank account and collect a steady stream of interest income.
The problem is it doesn't look like banks will be paying anything remotely resembling an inflation-adjusted positive yield any time soon.
That's a big reason why income-producing real estate is very attractive right now … perhaps more than ever.
Of course, real estate investing is very messy and inconvenient to most people.
Wall Street and banks are easier, but at the price of nauseating volatility, minuscule yields, and high taxes … now or in the future.
So when YOU know how to produce predictable, high-yield (after tax) passive income through an inflation-hedged vehicle like real estate … you'll find more than a few folks willing to invest in YOUR deals.
But whether you decide to fly solo or pilot a plane full of limited partners, real estate remains appealing as a stable investment in uncertain times … perhaps more so now than ever before.
So grab your popcorn and watch all the geo-political and Wall Street drama from a safe distance.
Just be careful not to let all the commotion keep you parked in the garage.
Until next time … good investing!
More From The Real Estate Guys™…
The Real Estate Guys™ radio show and podcast provides real estate investing news, education, training, and resources to help real estate investors succeed.
---
Love the show?  Tell the world!  When you promote the show, you help us attract more great guests for 

your

 listening pleasure!
Investors and their money are attracted to opportunities.  They purchase assets, including properties and businesses, in the pursuit of profits.
That's probably why YOU are reading this.
It's why we perpetually peruse the news … looking for clues about where investors, businesses, jobs and money might be going and growing.
After all, where people and prosperity are … demand and capacity to pay for real estate are too.
So when we saw this headline pop up in our feed, we decided to look past the political positioning and see if we could find opportunity …
Jobs Are Booming in Trump Country, But Pay Lags 
– Bloomberg, 5/7/19 via Yahoo Finance
" … the 2,622 mostly rural and exurban counties [Trump] won in the 2017 added jobs at twice the pace as they did under … Obama …"
"Red America overtook Blue America … in 12-month employment growth for the first time in seven years …"
Of course, the article is focused on the political ramifications … which is fine for raising your blood pressure or getting unfriended on Facebook.
But we really struggle with all that red and blue stuff.
When we look out the window from the airplane, we see mostly brown and green.  And when we talk to folks on the ground, it's true there are different colors … but not blue or red.
Maybe we're missing something.
In any case, we're far more interested in discovering the investing opportunities of where "jobs are booming" and why … so we can get in on the action.
The Bloomberg article affirms a trend we've been commenting on for some time …
"… the changes are driven largely by a spread of growth to outlying areas typical of the late stages of an economic expansion and a bounce-back in energy production and manufacturing."
In other words, when people get priced out of expensive areas because of a boom … they move to more affordable areas.
Meanwhile, the resurgences in energy and manufacturing are very important economic drivers to watch.
Energy has been a big jobs driver post-2008 … and continues to play an important role in the creation of domestic jobs.
Meanwhile, the rebirth of manufacturing is affecting some former boom towns whose fortunes fell as American manufacturing went offshore over the last two decades.
It's no secret President Trump believes the U.S. must re-establish itself as a manufacturing powerhouse.  This makes sense for a guy who made his fortune building things.
What may be less obvious is how Trump hopes to achieve this fundamental transformation of the way America produces prosperity.  But there are clues.
We may or may not agree with Trump's goals or methods.  But that's not the point.  What matters is what he's doing and the effect it's having.
When we asked then-candidate Trump what a healthy housing market looks like in a Trump administration, he simply replied, "Jobs."
Of course, back then it was just talk.  Now, just over two years on the job, headlines say …
U.S. creates 263,000 jobs in April as unemployment falls to 49-year low – MarketWatch, 5/3/19
Job openings in U.S. jump to 7.49 million — more proof of ultra-strong labor market – MarketWatch, 5/7/19
While there's more to the story than we can delve into today, most observers agree those are pretty good numbers.
Of course, to get from interesting to actionable, we need to dig a little deeper …
Our good friend, world-class tax-strategist, CPA and best-selling author Tom Wheelwright wrote this in his recently updated book, Tax-Free Wealth …
" … tax laws … have evolved to become tools of social and economic policy making."
But this isn't a anything new …
Way back in 1946, then-Chairman of the Federal Reserve Bank of New York gave a speech and made these shocking admissions …
" … taxes … serve … to express public policy in the distribution of wealth and of income … subsidizing or … penalizing various industries and economic groups …"
In other words, tax laws move money where the government wants it.
Right now, the tax laws tell us Donald Trump wants money moving to Main Street.
As Tom Wheelwright explains in his presentation at The Future of Money and Wealth, the new tax law makes real estate EXTREMELY attractive for investors.
In fact, many real estate syndicators are having success attracting investors who are just as eager for tax breaks as they are for the profit potential of the deal!
And now that the opportunity zones regulations are becoming more clear (watch for a follow-up radio show on this hot topic shortly) … it's likely even MORE money will be moving from Wall Street to Main Street.
For a glimpse of what's coming, we took a look at the Jobs Opening and Labor Turnover (JOLT) report from the Bureau of Labor Statistics (BLS).
Here are some notable highlights … 
"The number of jobs openings increased for total private(+363,000) and was little changed for government."
" … largest increases in transportation, warehousing, utilities (+87,000) construction (+73,000), and real estate and rental and leasing (+57,000)."
No surprise there's a lot of job-creating money going into distribution and related commercial real estate.
What remains to be seen is whether Trump's tactics will trigger long-term sustainable domestic manufacturing … and the middle-class jobs that come with it.
There's been some progress, but it takes a lot of capital to create the infrastructure to support serious manufacturing.
But just as the tax law helps attract billions into the shale oil production revolution …
… the Opportunity Zones tax incentives could pull billions into creating the real property infrastructure to rebuild atrophied manufacturing communities.
Money moving from Wall Street to Main Street.  We like it.  And it's a trend alert real estate investors are watching carefully.
Until next time … good investing!
More From The Real Estate Guys™…
The Real Estate Guys™ radio show and podcast provides real estate investing news, education, training, and resources to help real estate investors succeed.
---
Love the show?  Tell the world!  When you promote the show, you help us attract more great guests for 

your

 listening pleasure!
The beginning of the year is the perfect moment to think about your tax strategy.
It's the time to take all of the lessons you learned last year and put them to work for you.
We're not tax experts … but we know someone who is. CPA Tom Wheelwright brings his knowledge and enthusiasm to our tax discussion.
Don't be scared of your taxes. Use them to save you a TON of cash.
A disclaimer: on this show, we do not offer tax or legal advice. See your personal tax pro for that. We do, however, offer plenty of ideas and information, which you can ponder as you please!
In this episode of The Real Estate Guys™ show you'll hear from:
Your tax-free host, 

Robert Helms

His taxing co-host, 

Russell Gray

CPA

Tom Wheelwright
---
Listen
---
Subscribe
Broadcasting since 1997 with over 300 episodes on iTunes!
---
Review
When you give us a positive review on iTunes you help us continue to bring you high caliber guests and attract new listeners. It's easy and takes just a minute! (Don't know how? Follow these instructions).
Thanks!
---
Time to talk taxes
The beginning of a new year is a great time to think about your real estate strategy … but there's something else to keep in mind. Taxes!
Most people don't proactively think about managing their taxes. Throughout the year they live their lives, throw their receipts in a box, and eventually give that box to their tax preparer.
But there are things you can do and SHOULD do on your tax form that will make a big difference for your finances going forward.
It starts with figuring out what happened to you tax-wise last year and using those lessons learned to change behavior this year.
If you can change your tax mentality early in the year, you can maximize your financial behavior to get the most out of your taxes all year long.
Cracking the tax code
If you want great answers, you've got to ask great questions.
It's only been a year since the implementation of the new tax code … so we have plenty of questions!
We've brought in an expert to help us figure everything out. CPA Tom Wheelwright LOVES taxes … seriously. He really does.
Most people can't believe how excited Tom is about tax law. But once they have spent time with him and read his book, Tax Free Wealth, they're thrilled with the amount of money they have saved.
The first thing Tom will tell you is that taxes aren't something to be scared of. Taxes are a way to save you money!
Our friend Robert Kiyasoki says that if you look at the nation's tax code, you can tell exactly what they want tax payers to do.
The good news is that real estate is one of the world's favorite assets. No matter where you are located, there is a very good chance your government has set apart incentives for you as a real estate investor.
Your job is to figure out what those incentives are … and use them to your advantage.
Luckily for us, Tom is here to help get you started.
Last year is not over
Tom says the first thing you need realize is that last year isn't over. Until you file your tax return, there are still many benefits you can take advantage of.
As you sit with your tax advisor to do your taxes for 2018, there are things you can do under the new tax law that could be the difference between a tax bill and a tax refund.
The big one is bonus depreciation. For the first time ever, investing in real estate can potentially give you a bigger write-off than investing in oil and gas.
We've never had bonus depreciation on used property before, and it has never really applied to real estate in general.
The key is cost segregation … the idea that you can treat different components of your property differently from a tax perspective.
When you buy a piece of property, you buy the land, the building, the landscaping, the parking structure, the outdoor lighting, the fencing … and all of those things are treated differently for tax purposes.
Even inside the building, you are buying everything from cabinetry to ceiling fans.  
To cost segregate for bonus depreciation, your CPA and an engineer work together to break down all the components of your purchase.
You'll find that between 20-30 percent of the cost of the property is eligible for bonus depreciation.
If you bought a property in 2018 and haven't done a cost segregation … it's not too late!
Tom recommends extending your tax filing deadline so you have until the fall to complete a thorough cost segregation. There is a cost involved … but the potential savings are enormous.
The good news doesn't stop there.
Even though bonus depreciation only applies to property purchased in 2018, you can catch up on depreciation you should have taken on properties purchased several years ago.
You MUST do the cost segregation BEFORE you file your tax return … but you can take all of that missed depreciation on your 2018 taxes.
Plan for your 2019 taxes … now
It's never too early to start planning for next year's taxes. Every day you have an opportunity to raise or lower your tax rate.
As you sit with your tax advisor, talk about your plans for the year. Project what your taxes will look like in 2019 NOW … so you have the majority of the year to work toward smart tax benefits.
The de minimus rule for purchases is the perfect example.
This rule says that any line item you buy under $2,500 can be deducted. Think about what that means for real estate investors.
Anytime you buy water heaters for apartment units or window coverings or even carpet … all of these things are frequently under the deduction limit.
If you plan to take advantage of this benefit at the BEGINNING of 2019, you can track these purchases … and save the receipts … throughout the year, so you have everything you need when it's time to file.
Your tax preparer is key to your success
If you're going to be in the real estate business, it is best to find an accountant that truly understands real estate.
Tom is the first to say that even though he has always been a real estate tax professional … he understands his work so much better as an investor himself.
A tax advisor that can combine real estate book learning AND street learning will lead you to tax nirvana.
Your tax advisor has the biggest impact on your bottom line over anyone besides your spouse and your business partner.
If you follow the tax law, you will always make more money.
So, how do you find a great tax professional?
Find a tax advisor who works WITH the tax law, not against it.
Tom says to look for someone who knows tax law so well that they are never going to be concerned about an IRS audit. At the end of the day, it's all a matter of understanding.
Taxes are not the enemy. Taxes can save you a ton of money.
---
More From The Real Estate Guys™…
The Real Estate Guys™ radio show and podcast provides real estate investing news, education, training, and resources to help real estate investors succeed.
---
Love the show?  Tell the world!  When you promote the show, you help us attract more great guests for 

your

 listening pleasure!
The winds of change are swirling like a tornado … even if they're outside your personal horizon at the moment.
That's why we stay up on the lookout perch … watching for clues in the news and shouting out what we see … so you have time to make smart moves.
A couple of things popped up that we think are noteworthy for real estate investors …
Private Equity is Moving in on Single-Family Rentals – NREI Online 2/4/19
"In the past, individual investors owned more than 80 percent of single-family rentals. Since then, the number has fallen significantly."
"…individual landlords have been increasingly marginalized by big institutional investors."
"When banks started to foreclose on mortgages, institutional investors swooped in, leaving individual landlords with new, outsized competition."
If you're an active Main Street individual investor, you know inventory is hard to find in major markets … and it's even harder to make the numbers work.
Of course, the article's author runs a crowdfunding platform, so his implied solution is to join the crowd and invest in a bigger deal.
While we agree with the premise of going bigger, crowdfunding is only a solution for small-time passive investors because of government imposed limits.
So if you're passive and want to go bigger, you need a better answer.  More on that in a moment.
But if you're an active investor, then what?
Starting your own crowdfunding platform is a heavy lift.  You need tech, special licensing, and a crowd.  None are cheap or easy.
So how can an active Main Street investor compete, when the big boys are marginalizing the little guy?
You'll need to find a way to go big and invest outside the box.
For us, that comes in two forms …
First, perhaps the best way for an active Main Street real estate investor to go big is to syndicate private capital.
It's like crowdfunding … without the crowd or tech.  It's still work, but doable for a Main Street individual.  In fact, we know MANY are doing it.
And for passive investors who need in on bigger deals without arbitrary limits, and want to be more than just a face in a crowd or number on a spreadsheet …
…. investing in syndicated private placements opens a world of opportunity.
So the synergy between active and passive Main Street investors should be obvious.  That's why it works.
When it comes to investing outside the box …
… it's REALLY important to pay attention to developing trends … and then paddle quickly and get in position to catch a wave.
For example, there's a huge demographic wave known as the baby boomers.
You've probably heard of it. 😉
Boomers are getting old.  So real estate niches that cater to seniors is a hot sector … in both residential and commercial.
If you're a passive investor, you can invest in a senior housing REIT, a crowdfunded big box project, or a privately syndicated residential facility.
They each have pros and cons.
But right now, margins on residential facilities are pretty fat.  That's because the big boys are playing at the big box level … for now.
When we speak at Gene Guarino's Residential Assisted Living Academy training, we point out … big money won't ignore fat profits forever.
Big money's already moving aggressively into single-family homes … bidding prices up and squeezing out late-to-the party individual investors.
Those who saw the big boys coming and paddled into place early are riding a nice equity wave.
This could easily happen with residential assisted living.  So it's a bit of a land grab right now.  The good news is there's .
That's just one way to invest outside the box.
Another is to pay attention to economic trends and migration patterns.
Think about it …
As big players gobble up inventory in major markets, smaller investors … and eventually big money … will migrate outside the box into secondary markets.
For example, though Dallas is still a solid single-family market … deals are few and far between.
It wasn't always that way.  When we started going to Dallas 10 years ago, it was the front end of a real estate boom that's been GREAT for early adopters.
Today, markets like Kansas City, Salt Lake City and Cleveland are on our radar … each for a different reason, but they're variations on a theme.
These markets have affordable price points with strong cash flows for investors.
They're also attractive to Millennials (another important demographic to watch) who've been priced out of primary markets.
But it's not just the young and cash-strapped who move for financial reasons.
There's another important economic trend we're watching closely, and it's alluded to in this Washington Examiner article …
Cuomo's woe: More taxation means more out-migration
Caution:  This is an opinion piece and you may not agree.
But the point is high-earners are leaving New York to escape high taxes they can no longer deduct from their federal tax bill.
This Bloomberg article elaborates …
Cuomo Blames Trump Tax Plan for Reduced New York Tax Collections
"Governor says wealthy New Yorkers are giving up residences …"
"…leaving for second homes in Florida and other states …" 
Once again, these trends are easy to see coming, watch develop, and then act on … BEFORE they pick up a lot of steam.
We've been excited about Florida for some time … and this whole tax thing just makes it better … especially for nicer properties.
So here's the point …
We got a HUGE wake-up call in 2008 … and it wasn't any fun.  But those lessons help us see trends and opportunities early instead of late.
The key is to pay close attention to clues in the news …
 … then get around REALLY smart people who can help you understand what you're seeing … so you can act decisively.
Because if all you are is aware, but you don't act … you might as well watch game shows.
But when you see a trend and have the right relationships, you can identity opportunities and take effective action quickly.
Everyone's smart in hindsight.  But can you see the future?
Until next time … good investing!
More From The Real Estate Guys™…
The Real Estate Guys™ radio show and podcast provides real estate investing news, education, training, and resources to help real estate investors succeed.
---
Love the show?  Tell the world!  When you promote the show, you help us attract more great guests for 

your

 listening pleasure!
Choose the Right Tax Advisor and Preparer
If tax season gives you heart palpitations, fear no more. The secret to protecting your wealth and reducing your costs is finding the right tax advisor. Here's how!
Tom Wheelwright, CEO WealthAbility, best-selling author of Tax-Free Wealth, has devoted his life to studying the tax law, teaching the tax law, and using the tax law to help his clients reduce their tax burdens. Now, he's sharing his extensive knowledge with investors like YOU.
When you reduce your taxes, you increase your CASH FLOW. When you increase your cash flow, you increase your WEALTH. It all starts with finding the right tax advisor and preparer.
Read this special report to discover …
The top characteristics of a good tax advisor
Questions you should ask potential tax advisors and preparers
The questions your tax advisor should be asking YOU
Your tax bill is affected more by the tax advisor you choose … than by any other single decision. So delve into this special report for wisdom on what kind of tax advisor is right for YOU.
Fill out the form below to access your complimentary copy of Choose the Right Tax Advisor and Preparer by Tom Wheelwright, CPA.