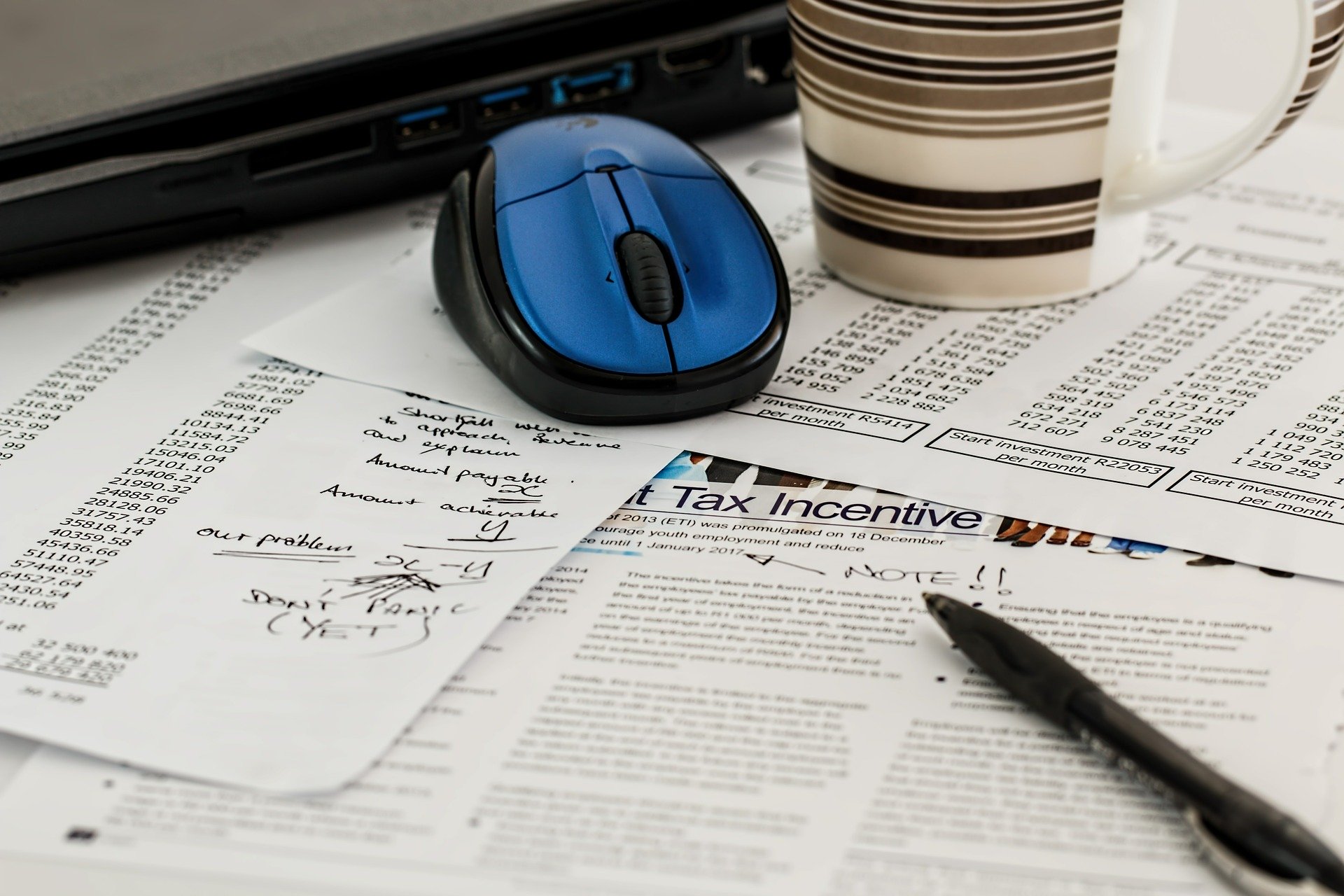 We're back with one of our favorite people … CPA Tom Wheelwright!
Tom is here to share important updates on current and proposed changes to U.S. tax law as part of the war against COVID-19. 
We're also discussing the details … and potential repercussions … of proposals currently being floated around during this controversial election year. 
There are changes that real estate investors like YOU need to know about. 
In this episode of The Real Estate Guys™ show, hear from:
Your up-to-date host,

Robert Helms

His taxing co-host,

Russell Gray

CPA and tax expert,

Tom Wheelwright
---
Listen
---
Subscribe
Broadcasting since 1997 with over 300 episodes on iTunes!
---
Review
When you give us a positive review on iTunes you help us continue to bring you high caliber guests and attract new listeners. It's easy and takes just a minute! (Don't know how? Follow these instructions).
Thanks!
---
Let's talk about taxes
One of the biggest elements that affects cash flow and overall return of real estate investments is taxation. 
And yet … nobody really likes to talk about it. That needs to change! There's lots you can do to reduce taxes and make more money. 
Our good friend, CPA Tom Wheelwright, always says, "If you study a nation's tax code, you can see exactly the behavior they want, because they reward it."
The tax code is a series of incentives. 
There's so much going on right now in the world … and in an election year, a lot can happen. 
We don't have a political argument to make of any kind … but when you start talking about tax policy and you have different parties with different opinions, politics are going to come up. 
We're here to wrap our minds around some of the proposed tax changes that real estate investors must understand. 
New tax changes you should know about
Going all the way back to Obamacare, there was a tax impact for real estate. Then, the Trump administration came in and made the first major overhaul. 
It's no secret that with a real estate guy in the White House … we got some very favorable breaks for real estate investors. 
Then, the COVID-19 crisis impacted the tax code. 
Basically, since 2008, the tax code has been a roller coaster. There have been extreme changes in public policy, public behavior, and financial markets. 
All of that means that as a real estate investor, you've got to be looking a little bit farther down the road. And, you need to be well-advised by a great tax professional. 
Tom Wheelwright is here to get that conversation started … but remember to sit down with your own tax advisor and get their expert views for your personal situation. 
There have been some really important changes recently for real estate investors. The most obvious one was the qualified improvement property change. 
This was in the Cares Act correcting a mistake in a 2017 act in which the government didn't include leasehold improvements on commercial property as qualifying for bonus depreciation. 
The Cares Act now said that they do … and you can take advantage of that retroactively all the way back to 2018. You can amend your return, and there can be a lot of money in that. 
The Cares Act also said that if you had to reduce your hours … either business hours or working hours … because of the pandemic, you can pull out up to $100K from all your accounts put together. 
Then, you have two choices. You can either pay tax on that money over three years or you can put that money back in three years and not be taxed at all. 
"You could literally take money out, buy a property, take care of the property, sell the property, and put the money back. Or, you could keep the property and borrow against the property and put the money back," Tom says. 
Tom adds that anybody who is a real estate investor and seriously doesn't want their money tied up in their IRA or their 401K should really look into this and see if they qualify. 
The other big change involved the net operating loss carryback. 
In 2017, real estate investors lost the ability to carry back net operating losses. In 2020, we gain that ability … and we gain it for 2018, 2019, and 2020. 
And, now it's a five-year carryback. We're talking about going back to 2013, 2014, 2015 … years that were really good years for a lot of people. 
And let's say you weren't a real estate professional in those years and now you are … you've got bonus depreciation. You can carry back to when you weren't a real estate professional to offset your income and get a refund. 
Tom says that this particular benefit isn't popular in the House of Representatives … so you better look into it quickly if you're interested. 
The other tax benefit that people don't often talk about is the charitable deduction tax benefit. 
Typically, individuals can only deduct up to 60% of charitable contributions … in 2020, it's a hundred percent. 
"If you want to give all your money away this year, the government says to go for it. They'll give you a deduction for it," Tom says. 
Tax changes that could be coming
The tax changes that real estate investors got under the Trump administration were favorable to a lot of folks. 
Now, with an election year, Joe Biden has come out with his own tax plan and ideas. 
"Biden's tax plan is basically a tax everything tax plan," Tom says. "Really, he would eviscerate the tax law if he had his choice, which leads me to personally wonder if he understands the tax law at all." 
Tom says that, for example, all the real estate benefits would go away. It wouldn't eliminate cost segregation, but it would eliminate bonus depreciation. 
Biden has also proposed eliminating 1031 exchanges, the basis step up when you die, and oil and gas tax benefits. 
But remember, President Obama also proposed eliminating a lot of these tax breaks. Just because they are proposed doesn't mean they'll get enacted. 
Either way, it's important for real estate investors to be vigilant and stay tuned in. 
For more on tax changes and how they can affect you … listen in to the full episode!
---
More From The Real Estate Guys™…
The Real Estate Guys™ radio show and podcast provides real estate investing news, education, training, and resources to help real estate investors succeed.
---
Love the show?  Tell the world!  When you promote the show, you help us attract more great guests for 

your

 listening pleasure!
We live in a big world … one that offers benefits to those willing to step outside of their comfort zones.
In Part 1 of Cover Your Assets, we discussed domestic structures that can isolate and protect your assets in the case of legal trouble.
In Part 2, we'll look at the bigger picture of asset protection.
We'll discuss international asset protection structures and long-term wealth protection strategies … and we'll also talk about what investors can do to protect their privacy and take advantage of tax laws.
It might sound complicated … but luckily, our guest Kevin Day is an expert in offshore asset protection and came on the show to simplify the topic for us.
In this episode of The Real Estate Guys™ show you'll hear from:
Your world-traveling host, 

Robert Helms

His channel-surfing co-host, 

Russell Gray

Best-selling author and lawyer

Kevin Day
---
Listen
---
Subscribe
Broadcasting since 1997 with over 300 episodes on iTunes!
---
Review
When you give us a positive review on iTunes you help us continue to bring you high caliber guests and attract new listeners. It's easy and takes just a minute! (Don't know how? Follow these instructions).
Thanks!
---
Trusts 101
Kevin sat down to chat with us in breezy Belize.
He points out that U.S.-based investors have to be on their A game … because in this country of extreme litigation, "A lawsuit is equivalent to a lottery ticket" … for the person suing YOU.
One way to protect your wealth from lawsuits? Trusts.
Kevin took us through a brief history of trusts in the U.S.
Trusts were formerly designed solely to transfer wealth from one person to another. Revocable trusts were invented in the 1930s to allow people to set up a way to transfer their estates … and make tweaks to the structure along the way.
It wasn't until the 1980s that the U.S. allowed people to name themselves as the beneficiary of a trust for the first time.
These trusts allow you to segregate your assets … so you still have a decent lifestyle and you can reduce your liability.
"It's a way to firewall the various parts of your life," says Kevin.
Trusts are unique because they don't have an owner … they exist independently from you. That's why their lawsuit proof, says Kevin.
If you set up legal structures, including trusts, while the seas are calm, you'll be able to handle the lightning when it comes.
And once you go through the process, you can pay more attention to MAKING money than PROTECTING your money.
Getting started
Although setting up trusts can seem tricky, it isn't that overwhelming if you take it step by step. Investors should get started early.
Most lawyers don't teach clients about inter-entity planning … but when Kevin gets new clients, he takes them through a step-by-step process to help them protect their assets.
Kevin starts by completing a liability assessment to see how much liability the investor holds.
He looks at what protections that investor already has in place. This includes projecting the investor's future plans to develop a streamlined structure. Assets are divided into three categories:
Zero-liability assets, like your cash portfolio.

High-liability assets; for example, a company that has employees or uses third-party providers

Assets that are in between, like real estate … high-value, high-liability assets are included here.
He uses these three categories to see how exposed clients are. He then checks to see whether investors are holding the proper insurance … usually a moderate amount.
After that, he works with the client to set up the appropriate structures that will provide the most protection in the simplest way.
Are you an investor wanting to get started with a trust? Kevin suggests building up to an offshore trust by setting up a domestic trust with decanting provisions that will allow it to move offshore gracefully.
The WHEN and WHY of international trusts
We asked Kevin when it was appropriate for investors to consider offshore trust options.
He told us that investors with a net estate of over more than 4 million … and that includes their home, business, and rentals … should absolutely set up offshore options.
That's the point where all your creature comforts are taken care of and any extra money you're taking in goes toward growing your real estate business.
Under 2 million, an offshore trust is not appropriate, simply because of the cost-to-benefit ratio.
Between that 2 and 4 million mark is where there's some leeway. If you have a high-liability business, you probably shouldn't go international. But if you've just hit a home run and you're growing exponentially, then you should consider an offshore account.
Offshore options allow investors to lower their profile in case of a lawsuit, says Kevin. Lawsuits feel like blackmail … and what you look like from a public view will change the lawyer's perspective.
Trusts can help you manage privacy concerns about how much of your wealth shows up on the public record.
Why is this so important? If you're sued, there's a discovery period where the other attorney can look at your assets.
Eighty percent of the time, says Kevin, those attorneys don't look into how your assets are structured … and the other 20 percent of the time, they see international structures and think getting that money is more trouble than it's worth.
Worry less with offshore trusts
Kevin says investors have three things to worry about:
Taxation

Privacy

Asset protection
According to him, the great thing is that trusts help in all three areas.
Lawsuit protection trusts are tax neutral … and don't rely on keeping secrets from the IRS. They also offer complete bars to anyone who wants access to your money.
What if you own property offshore? Americans who own foreign companies don't have to pay tax until their income is repatriated. Setting up your income to be non-subpart F can be very easy, says Kevin … with the right professional help.
There's no point in building up your assets without also protecting them so you don't lose everything when disaster strikes.
Exploring your opportunities for asset protection means looking at offshore options.
So much real estate education is fun and aspirational. Asset protection is a down-and-dirty topic … but it's SO important.
Being a real estate investor means dealing with real threats and the possibility of bad deals and mistakes. It's essential to discuss what could go wrong … while everything is still going right.
That's why we're so glad to have an expert in offshore protection in our fold! We want YOU to know your options for asset protection so that if the lightning hits, you can have one piece of your business fail without everything else falling apart.
---
More From The Real Estate Guys™…
The Real Estate Guys™ radio show and podcast provides real estate investing news, education, training and resources to help real estate investors succeed.
An essential element of real estate investing is protecting the assets you've worked so hard to acquire.
When you're just starting out, your investment business is pretty low liability. But as you acquire properties, the liabilities build up … and a legal problem with one property could cascade and affect your other assets if you don't have the proper protections in place.
In this show, we'll talk with a Rich Dad advisor on how to sort your assets into buckets so you NEVER lose everything at once.
Part one of this two-part series is for beginners and experienced investors alike. As John F. Kennedy said, "The time to repair a roof is when the sun is shining." NOW is the time to put in place protections to keep you safe if troubles arise.
In this episode of The Real Estate Guys™ show you'll hear from:
Your host, asset 

Robert Helms

His liability of a co-host, 

Russell Gray
Garrett Sutton

, best-selling author and legal advisor to Robert Kiyosaki
---
Listen

***
---
Subscribe
Broadcasting since 1997 with over 300 episodes on iTunes!
---
Review
When you give us a positive review on iTunes you help us continue to bring you high caliber guests and attract new listeners. It's easy and takes just a minute! (Don't know how? Follow these instructions).
Thanks!
---
Firewall your assets
The society we live in is very litigious … and that's not going to change any time soon. So what can investors do?
We talked to Garrett Sutton about precautions YOU can take to protect your assets as they grow.
Your best option, Garrett says, is probably an LLC, simply because they provide the best asset protection. An LLC allows you to firewall your assets so one lawsuit doesn't set off a chain reaction that leaves you asset-less.
Why is an LLC better than a corporation? Besides better asset protection, LLCs offer more tax flexibility and charging order protection.
Charging orders are legal judgments that allow creditors to access the money you make through your business. But some states offer charging order protection to LLCs.
And, Garrett says, most lawyers prefer to go through insurance so they can collect right away. So ideally investors have two firewall protections … an LLC or corporation AND insurance to back them up.
Some states, like Utah, California, and New York, don't provide great asset protection for LLCs. Creditors can blow through the LLC and force the sale of assets … not ideal.
What can you do if you live in a state that doesn't have the best rules for entities? Garrett reminds us you DON'T have to form an entity in the same state as your property or your residence.
How to set up your own LLC
While setting up an LLC may sound onerous and difficult, Garret says it's really not that hard. There are two main steps:
Set up an LLC in the state you want.

Pick a name and make sure the name is available

File your articles of organization, operating agreement, and certificates.

Transfer the title of your property into the name of your LLC. This is NOT a sale … simply a transfer.
While there are plenty of websites advertising do-it-yourself LLC help, it's much better to talk to an attorney, says Garrett.
A certified legal professional can walk you through all the steps and help you understand which business decisions are right for you.
And, an attorney will help you stay aware of formalities … the easy-to-follow rules that will keep your LLC safe from legal troubles.
Fine-tune your asset protection strategy
Garrett is a best-selling author. His books on starting your own corporation or LLC cover the strategies and techniques YOU can use to increase wealth and reduce risk.
A technique SOME people use is changing their LLC from partnership taxation to C or S corporation taxation.
That's fine, says Garrett … as long as you don't forget to amend your operating agreement.
Business decisions as simple as tax changes have many permutations we don't even think about … another reason an asset protection attorney is essential.
Other investors are looking into offshore asset protection trusts. Something some investors don't realize is that more than 10 states have created onshore trusts. But while these trusts make your money bulletproof, recent cases have demonstrated that it's only bulletproof in the state where you've set up the trust.
Although there are many tricks for upping your protection level … and your wealth … investors don't need 17 layers of LLCs.
They also don't need to spend a ridiculous amount of money to form an LLC. For example, a Wyoming LLC provides great protection levels, for only $50 a year (plus any legal fees).
And LLCs don't mean you're locked into operating decisions. You have the latitude to make changes. LLCs are flexible!
Interested in delving deeper into the legal realm of asset protection? Delve into what Garrett has to offer on his website.
And while Garrett provides affordable asset protection and legal services, that doesn't mean you shouldn't seek out your own legal help … just make sure the people you work with are serious about helping small investors stay on top of corporate formalities.
In part two of our asset protection series, we'll delve deeper into the legal world with a discussion of offshore asset protection strategies. Listen in for info on taking your profits outside of the States!
---
More From The Real Estate Guys™…
The Real Estate Guys™ radio show and podcast provides real estate investing news, education, training and resources to help real estate investors succeed.
Our latest show was recorded with you in mind – it's a special one, unlike anything we've ever shared before! It takes place while cruising the open seas during our 15th annual Summit at Sea™.
You get to be a fly on the wall during an organic, non-scripted conversation with three of the world's smartest experts in real estate and investing. (Lucky you!)
The way we see it, life is a buffet. And it's up to you to choose wisely about what to put on your metaphorical plate. Our guests are here to help you choose the right portions. They will be dishing out juicy tips about how to get ahead of the game … and stay ahead.
In our latest show you will hear from:
Your bold Master and Commander, Robert Helms
His co-captain, Russell Gray
Mega bestselling author and investing expert, Robert Kiyosaki
Legendary author and film producer, Edward Griffin
International entrepreneur and founder of "Sovereign Man," Simon Black
---
Listen
---
Subscribe
Broadcasting since 1997 with over 300 episodes on iTunes!
---
Review
When you give us a positive review on iTunes you help us continue to bring you high caliber guests and attract new listeners. It's easy and takes just a minute! (Don't know how? Follow these instructions).
Thanks!
---
The buffet is open
Every year at the Summit at Sea™, we witness an interesting paradox. Some of the brightest people gather onboard a beautiful cruise ship and we spend our time sharing wisdom and learning from each other.
But when we come out of our classes and go on deck, we see the other side of the coin. We see people lined up at the buffets and bars who are just waiting for things to happen to them.
"I call these people the victims," Simon Black says. "The world is changing so fast. Demographics are changing. We have to make decisions on a daily basis about how to create capital. When you have uncertain times, there is something to be said about getting together with the tribe at an event like Summit."
That's is something we can all agree on: property sharing at its finest. Intellectual property, that is.
"The truth of the matter is all the great shifts in history have been driven by 1-2% of the population," G. Edward Griffin says. "The rest were just followers."
Look who's talking
We all want to affect real change. Events like Summit at Sea™ are a catalyst for change. The power is palpable.
Ed, Simon, and Robert are three of our outstanding faculty members who use their life experiences to engage the minds of millions by creating valuable educational tools.
Ed's work is astounding. His books, such as The Creature from Jekyll Island and The Fearful Master have changed how we think about the world around us.
Simon's international entrepreneurship training teaches others how to make more money and keep that money, which ultimately increases personal freedom.
Robert is best known for his little purple book that continues to cause a financial revolution. Rich Dad, Poor Dad has been motivating people around the world to reshape their financial goals for 20 years.
History repeats itself
The best way to prepare for the future, whatever that may be, is to look to the past for answers to today's economic and geopolitical questions.
"Everything that is happening has happened before to some extent," explains Simon. "If we think about the Ottoman Empire, we see that the people existed to support the Empire rather than the other way around. I hope this isn't our future, but we have seen similar instances in our own lives."
Civilizations have come and gone. Ancient Rome. Babylon. Greece. Once thriving metropolises left in shambles because people weren't willing to read the signs.
What are the signs to look for?
"We need to watch for the corruption of money," says Robert.
As a kid, Robert would collect dimes, quarters, and half dollars because he had a suspicion money wasn't exactly as it once was. Turns out, he was right.
"In Roman times they would steal silver by filing it off coins," Robert says. "In 1964, the U.S. did a similar thing by using cheaper metals to plate the coins. And as a kid, I knew what was happening just by the looking at my money."
Like Robert, we know human beings are intuitively smart about their money. Sometimes their education just needs a little fine-tuning.
"We are smart enough to read the signs," Robert adds. "We know that when bad money comes into circulation, good money goes into hiding."
Taxation without representation
What about the new hot-button topic? Taxes.
We want people to start thinking differently about taxes and their income in general. Once people can see innovative answers to basic questions about taxes, debt, capital gain, and investing, we'll have a nation armed with the keys to success.
"Tax is one of my favorite topics," says Simon. "Many people still believe the idea of paying taxes is moral. That we are somehow morally obligated to pay. But if we look, we'll see an overwhelming level of waste and fraud."
Robert has also been thinking unconventionally about taxes for years. And his financial journey ultimately turned his investments, savings, and other capital — maybe even the coins he collected as a kid — into millions of dollars.
"My whole game is to make millions of dollars while not paying taxes — legally, of course," Robert says. "The reason the rich are getting richer is because they have no debt and they don't pay taxes."
Outsourcing our problems
Ultimately, what we want our listeners to gain from hearing these experts is they have the power to choose. With education and proactivity, they can earn millions, find true success, and make the world a better place.
Today's problems might reflect our past, but they don't have to be our future. We CAN'T sit back and let the changes just happen. We CAN'T outsource. We have to be it all — the manager, CEO, and owner of our destiny.
We have to think differently. Past generations may have faced similar issues to our current wealth gaps, stock inflation, and housing bubble, but it's our job to discover new answers.
At the end of the day, we'd say humanity is something you can always bet on …
… and take straight to the bank.
"I think all the trends point out that we are on the verge of a financial emergency," Ed explains. "But the root word of emergency is emerge … and those who plan and think will emerge from the rubble better than before."
The sweetest reward
The buffet of life is spread across the table and you get to choose your reward. So will you take the Jell-O or go for the crème brûlée? There is no better time than now to take control of your life. And there is no better way than joining us and other field experts at our next annual Summit at Sea™ event.
To learn more about upcoming registration, please visit our website for information about the advance notice list.
---
 More From The Real Estate Guys™…
The Real Estate Guys™ radio show and podcast provides real estate investing news, education, training and resources to help real estate investors succeed.