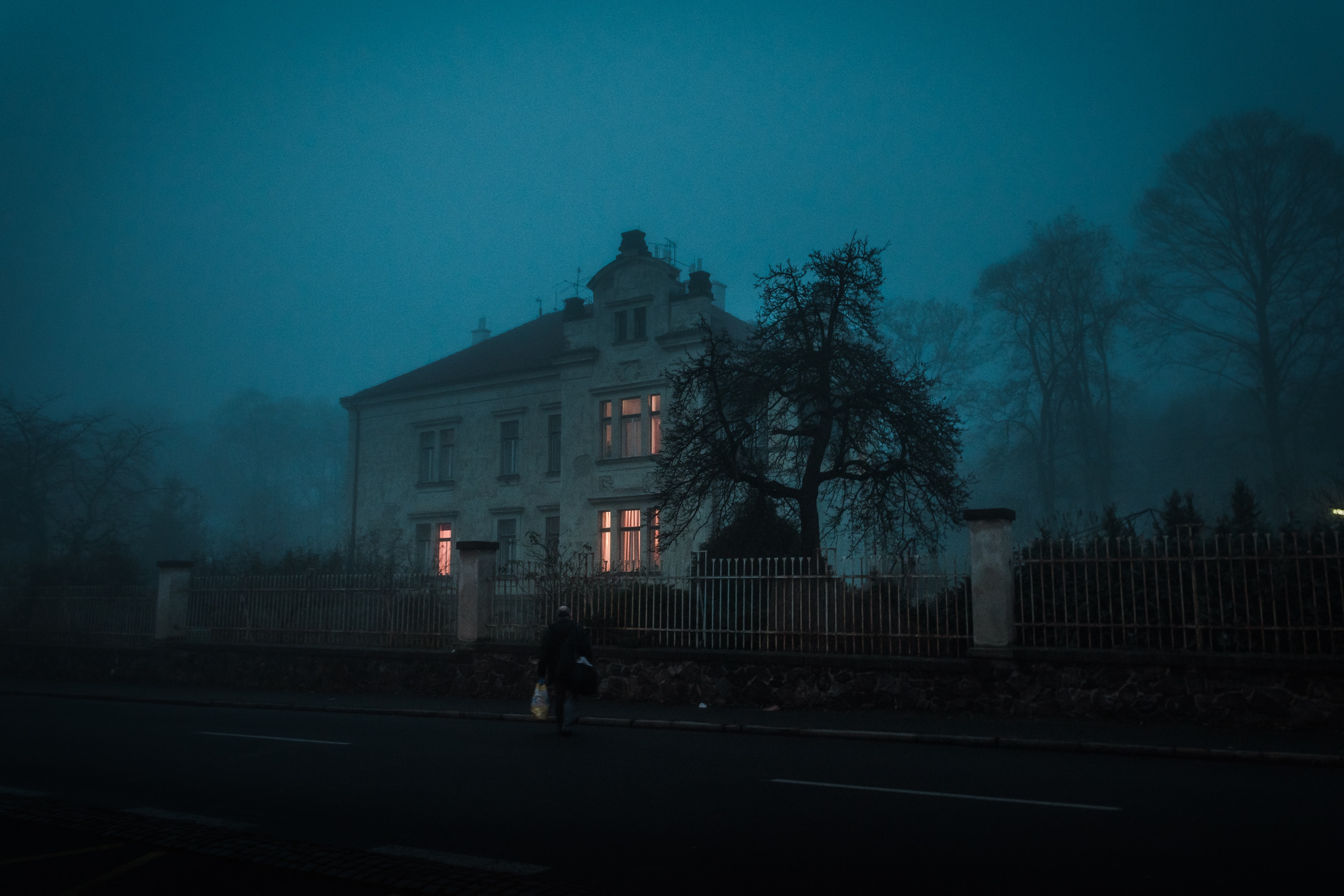 Another year … another Halloween … another classic collection of creepy catastrophes from our listeners. 
The stories you are about to hear are all true … terrible, but true!
And while these investors paid the price, YOU don't have to … if you learn from their experiences. 
Tune in for terrifying tales of toil, trouble, and real estate!
In this episode of The Real Estate Guys™ show, hear from:
Your spooky host,

Robert Helms
His cooky co-host, Russell Gray 
---
Listen
---
Subscribe
Broadcasting since 1997 with over 300 episodes on iTunes!
---
Review
When you give us a positive review on iTunes you help us continue to bring you high caliber guests and attract new listeners. It's easy and takes just a minute! (Don't know how? Follow these instructions).
Thanks!
---
Halloween horror stories … and important lessons learned
Welcome to another bone-breaking edition of Halloween horror stories! 
Alarming anecdotes and deals that went wickedly wrong can contribute compelling lessons for real estate investors. 
It's our annual edition of Halloween Horror Stories!
Real estate is a messy business … but this episode isn't designed to scare people off. Instead, it's a way for us to share tribal knowledge. 
Somebody paid full price for these lessons … so you don't have to. 
The never-ending cosmetic refresh
Curtis Drake and Ryan Pedit acquired a property in a market that they were previously in. It was light rehab … and they wanted to do the cosmetic piece. 
They met with their on-the-ground property management company and went over the timeline and expectations for the updates. They closed on the property … and took off. 
But the whole project went sideways with no revenue income. 
What they learned was that they were doing things that were outside of their management's wheelhouse. That team typically just managed property … they didn't handle cosmetic overhauls. 
Many property managers have a bevy of contractors in their network. So, when you say you want to do some light rehab, they think, "Yeah, we can do that."
But rehab isn't the same as upkeep. 
Curtis and Ryan also share the importance of having a written agreement with dates and times established. Their handshake agreement left them without any leverage to fall back on. 
Should have built from scratch
Loe Hornbuckle has been on the show before. He is a super syndicator … but even he has a horror story to share. 
Loe did a project where he bought an existing assisted living facility. There was a lot of due diligence involved … but even then, some things slip through. 
Turns out the property had an illegal fire suppression system that was not caught by any of the previous inspections. 
Instead, it was caught when they filed for a permit to expand the property footprint into the garage. 
Loe began working with the city to resolve the issue. It took six weeks for the city to articulate why the system hadn't been caught and what the next steps needed to be.
Turns out the city allows certain fire suppression systems in single-family homes and others for businesses. When the property applied for a permit, the city thought it was an SFH. 
But the property actually had an assisted living component … and with a certain number of residents, a different class of fire suppression systems is required. 
So, Loe and his team had to rip out the old system and install a new one … about $15,000 worth of unexpected cost … and they lost 15 to 16 weeks of time. 
Lessons learned … there may be more to your due diligence than you think. Really focus and take account of the physical pieces of the building.  
Just because something has been checked off … it doesn't mean it's correct. 
Another lesson Loe walked away with is that there is power in building from the ground up. 
When you purchase an existing property, there are things you will need to tear out and replace. Sometimes, you might as well start from scratch. 
Tragedy turns into lawsuit 
Our good friend and wonderful attorney Kevin Day shares one of his own client's horror stories.
This particular client had an apartment building. One of the tenants had a boyfriend who was home babysitting her son, left food on the stove … and went to sleep. 
A fire started, and only the boyfriend was able to get out. The family went after the apartment owner in a lawsuit. 
It ended in a settlement with insurance, but there are lessons to be learned. 
Kevin says the big lessons are to separate targets. As you do your business and estate planning … remember that privacy is important. 
The lower profile you have … if they don't know you have five other rental properties … the less of a target you are.  
Fully occupied … or not
Patti Hussey and Andrew Thruston from PJ Hussey … a property and construction management team in Phoenix, Arizona … have their own Halloween horror story to share. 
The team was taking on a 28-unit apartment complex in the northeast portion of Phoenix. 
One thing they noticed was that all of the tenants' leases were month to month. 
It was a hundred percent occupied with rents through the roof … but the day the deal closed, they lost 10 tenants. 
The previous owner was calling tenants and telling them that they were free to move into the next property. The strategy was to build up residency in these multi-family apartments, sell them … and then move tenants to the next property. 
Everything was to give the allusion of high residency. 
The PJ Hussey team jumped in and worked to fill apartments with appropriate leases … but it was challenging. 
The big lesson the team took away is to really be careful how you do your vetting. Talk to the tenants and ask them how long they have been there. 
If things look suspicious … trust your gut. 
For more Halloween Horror stories … and lessons learned … listen to our full episode!
More From The Real Estate Guys™…
The Real Estate Guys™ radio show and podcast provides real estate investing news, education, training, and resources to help real estate investors succeed.
---
Love the show?  Tell the world!  When you promote the show, you help us attract more great guests for 

your

 listening pleasure!
Another enlightening edition of Ask The Guys as we tackle listener questions about syndicating single-family homes, when and how to move up to multi-family, and the rising role of gold in the global economy … and more!
So tune in as The Real Estate Guys answer another collection of great questions from our fabulous listeners!
---
More From The Real Estate Guys™…
The Real Estate Guys™ radio show and podcast provides real estate investing news, education, training, and resources to help real estate investors succeed.
---
Love the show?  Tell the world!  When you promote the show, you help us attract more great guests for 

your

 listening pleasure!
Death and taxes are the two things you can count on in life. But, there is no need to pay a penny more than you owe. And, while we talk a lot about ways you can grow wealth and do bigger deals faster, today we're talking about how to reduce one of your biggest expenses … taxes.
With tax reform and other favorable policies for real estate investors, now is the time to look at your strategy and make some changes to reduce your liability.
This week's guest did just that … he took a piece of advice from our Summit at Sea and turned it into a BIG win. After making a big apartment deal, he saved over $1 million in taxes across ALL his earnings.
Remember, we aren't tax or legal professionals. We think you'll get some great insight from this story. But, when it comes to your OWN personal tax situation, be sure to find a pro to guide you.
In this episode of The Real Estate Guys™ show you'll hear from:
Your tax-wise host, 

Robert Helms

His tax-free co-host, 

Russell Gray

Guest,

Brad Sumrok

, apartment investor and coach
---
Listen
---
Subscribe
Broadcasting since 1997 with over 300 episodes on iTunes!
---
Review
When you give us a positive review on iTunes you help us continue to bring you high caliber guests and attract new listeners. It's easy and takes just a minute! (Don't know how? Follow these instructions).
Thanks!
---
Real estate investment returns are more than just cash
When we buy investment property, we most often look at the cash return. But, there are so many other benefits and things to consider when looking at a deal:
Cash flow.

This is the big one. You want more income than expenses.

Long-term capital appreciation.

The equity in the property gets bigger as the loan gets smaller.

Amortization.

Every month you're paying principal and interest, and your principal is decreasing.

Tax benefit.

The government wants to incentivize real estate investment, and there's a HUGE opportunity to reduce your liability.
Why look at your taxes now? For the first time since the '80s, Congress has made significant changes to the tax code.
We definitely don't suggest letting the tax tail wag the investment dog, but this year is the perfect time to dive deeper.
But, definitely don't go at this alone. The best thing you can do is seek out an expert to guide you through these tax changes and give you the best advice for your specific situation.
Saving a million in taxes … it's possible
Brad Sumrok is a long-time friend and a well-known player in the apartment investing space. He has thousands of doors and teaches students how to syndicate and buy into big apartment deals.
He also has an AMAZING story to tell about how he recently  saved big on his taxes.
"I had a goal in the past that I wanted to pay $1 million in taxes," Brad said.
But, he recently realized that just because he was earning more, it didn't mean he had to PAY more in taxes. And he learned how to look at real estate as more than just appreciation and cash flow but also as a way to reduce his liability.
But first, let's talk more about the deal.
Brad was evaluating a deal for a 124-unit apartment building. The returns were on the lower end of what his threshold is, and he almost walked away.
But, after taking into consideration the tax savings earned from depreciation, Tom realized that a marginal deal was actually a fantastic deal.
One of the reasons this deal worked out so well was because of bonus depreciation. While apartment buildings have a depreciation period of 27.5 years, for certain improvements and components, you can take 100 percent of the depreciation in the first year you own a property.
Since the bonus depreciation wasn't subject to passive loss limitations, Brad was able to use the depreciation loss to offset their total income … which meant he saved $1.2 million!
"It took a marginal deal and turned it pretty much into a home run," Brad said.
Taking hold of a good idea
After you read Brad's story, remember not to get too caught up in the numbers. Every deal and tax situation is different.
But, what Brad did was remarkable. He took a conversation he had with an expert at one of our events and put it into action.
What is the value of one great idea or one good relationship? You never know what you don't know. Put yourself in a position to find that great idea and explore it.
Sitting in a seminar room, attending a webinar, or listening on a phone call will never be enough. Putting an idea into practice is what saved Brad thousands of dollars, earning the cost of his attendance at an event several times over!
If you want more exposure to new people and new ways of doing things, we invite you to attend Brad's Apartment Investor Mastery National Conference on August 18.
The Guys will be there talking about apartment investing and it's sure to be a valuable, exciting event. Register by going to the events section on our website or sending an email to bradconference [at] realestateguysradio [dot]com.
We hope to see you there!
---
More From The Real Estate Guys™…
The Real Estate Guys™ radio show and podcast provides real estate investing news, education, training and resources to help real estate investors succeed.
In our most recent edition of Ask The Guys, we weigh in on topics that are relevant to YOU.
From how to leverage retirement funds to how to get started in real estate without much capital, our questions have been handpicked with our listeners in mind.
Keep in mind that we are not legal or tax professionals. We do not give advice. The ideas in this show are simply that … ideas.
In this edition of Ask The Guys you'll hear from:
Your infinitely wise host, 

Robert Helms

His wise-guy co-host, 

Russell Gray
---
Listen
---
Subscribe
Broadcasting since 1997 with over 300 episodes on iTunes!
---
Review
When you give us a positive review on iTunes you help us continue to bring you high caliber guests and attract new listeners. It's easy and takes just a minute! (Don't know how? Follow these instructions).
Thanks!
---
Question: I want to get started in real estate investing, but I don't have a lot of capital. What can I do to get started now?
Two of our listeners, Miles from Atlanta, Georgia, and Jose in Mesa, Arizona, asked us this question … and it's no surprise.
When we think about investing, we think about money. But currency doesn't always mean dollar bills.
Relationships, opportunities, and knowledge are all valuable currency in the real estate investment game.
Find more experienced investors who have equity but don't have a lot of time. Unlike them, you have time to be boots on the ground and make things happen.
Find a network where you can gain knowledge. Then, bring ideas to the people with cash and show them how to use YOUR hustle for THEIR benefit.
Here's a quick example … and remember this is just an idea. Always consult professionals before taking action.
You may find someone who owns a dilapidated house. The owner is equity rich but the cash flow is poor. Maybe you could take the opportunity to partner with him. You could say, "I don't have the money to fix this up, but if it were fixed up, you could get steady cash flow. You have a good credit score and income, so you can borrow. You get the cash, and I'll do the deal."
You do the work and fix up the property. You supply the hustle. You make the deal … and then you both split the profits!
The one thing you can always do … right away, everyday … is build your brand, build your reputation, and build your network.
Question: The market for multifamily properties is so competitive. How do I find a property?
Our listener Sid owns a business in Daphne, Alabama. He's wondering whether he should give up on his search for a multifamily property and focus on setting up a hard location for his business.
Multifamily is SUPER, SUPER COMPETITIVE. It's hard to find deals that work and even harder to get one of those deals.
The first question to ask when it comes to multifamily properties is, "Am I in the right space?" If you're like Sid, and the market is hopping, the answer is probably yes.
If you're in the right space … but it's a little picked over … try looking off the beaten path to see if you can find a property that will offer more than just financial returns.
If you own a business, consider buying a building bigger than you need and housing tenants adjacent to you.
Find one-off deals that meet your unique set of needs. Be careful with your numbers and have a good plan.
Keep your business and your real estate investments separate.
This gives you flexibility down the line. You may decide one day that you're going to sell your business and keep the building because you have nurtured and created great tenants. OR, you may decide to sell the building and get some cash but keep your tenancy to operate your business.
Question: What's the mock real estate game you reference on your show and recommend playing?
Rob in Circleville, Ohio, wants to know about this game we're always talking about.
It's called CASHFLOW 101 and was invented and developed by Robert and Kim Kiyosaki.
Now, it isn't a real estate game necessarily … but it IS a financial game.
When you play a board game you have mental and emotional reactions. If you take the time to dig in and find out why you are reacting in certain ways, you can discover a lot about your mental makeup … and how to change it.
So, this game isn't as much about information as it is about transformation. It's a chance to identify your strengths and weakness and take risks in a low-stakes setting.
Question: I need to learn how to raise money. What would you recommend I do?
Jim in Doylestown, Pennsylvania, was bummed to learn that our next Secrets of Successful Syndication seminar isn't offered until March 2018.
Jim wants to get started in with residential assisted living, but he feels he needs to learn how to raise money first.
There are plenty of things you can do now to learn this valuable skill.  
Syndication is the most entrepreneurial form of real estate. Entrepreneurs go out into the market and find a problem to solve. Then, they convert that problem into an opportunity.  
To create opportunity as a real estate investor, you need to organize your resources … money, people, and ideas.
Get in an environment where you can learn from people who are already syndicating.
Find someone who is successfully doing syndication and say, "Hey, I love to learn. Is there something that I can do to help you?"
Offer your skills … whether you're good at market research or social media promotion or building websites. Build relationships.
A key to success is learning how to talk to people one-on-one about money.
To raise money, you need to learn the language of investing AND get really comfortable asking the right questions in order to understand another person's financial situation.
There are a few things you can do to get started:
Come to our event

How to Win Funds and Influence People

.

Pick up a book by Sam Freshman called

Principles of Real Estate Syndication

. This is NOT a motivational book. It's literally the textbook on syndication and a great way to learn the nuts and bolts of the topic.

Listen to syndication-focused episodes of our show on our website. Simply go to the search bar and type in "syndication."

Listen to general financial podcasts. You need to learn the language of money to communicate with other investors about your projects.

Sign up for

Secrets of Successful Syndication

in March. Get on the advanced notice list

here

to be the first to know when tickets are available.
Question: How can I be sure I'll have money to refinance a commercial loan when the balloon is due?
Charles in North Palm Beach, Florida, owns a handful of small apartment buildings and a multi-use building with no mortgage. He plans to purchase a 20-unit building when he finds a deal … and he wants to cash out by refinancing his multi-use building when he does.
But Charles … like many of you … keeps thinking about 2008. Because commercial loans now have short terms of 5 or 10 years, he wants to be sure he'll have money to refinance when the balloon is due.
There is nothing you can do to completely ensure there will be a loan available 5 or 10 years down the line. But even if there isn't, you WON'T be lost in the woods.
Private capital is always an option.
In order to take advantage of private capital, you need to make sure you have a strong operating property that is generating good cash flow. Cash flow is the price you pay to get your hands on capital.
The other thing you can do is check your balance sheet and make sure you can cross collateralize your loans.
One perk of private lenders is their flexibility compared to other sources. Lenders are more willing to consider multiple sources of equity. And if a private lender doesn't bite, consider using syndication to refinance instead.
Don't sit out of the market. You don't make money sitting out.
Be proactive. Don't be paranoid.
Charles also asked how we've found our best deals.
The answer is relationships. Build your brand. Build your network. Every great deal we have done is with people who know us and understand us.   
Question: Where can I find the "Prepare" report by Chris Martenson that you mentioned on a recent podcast?
Maryanne from Newburyport, Massachusetts, is referring to a recent show that included a special conference call with Chris Martenson and Brien Lundin.
On that call, we discussed a major announcement from China.
China is proposing to deal in the oil trade using a gold-backed currency. This could be a game changer in a worldwide system that isn't backed by anything.
At the end of that discussion we addressed what you can do to prepare. Listen in to get access to Chris Martenson's special report.
Chris Martenson will be on the investor Summit at Sea™ with us this year … we also recommend his book Prosper!
Question: Will there be a Belize discovery trip in summer 2018?
Bob in Rio Rancho, New Mexico, and his wife wanted to know how far out we schedule our Belize discovery trips. They want to include a discovery trip in their anniversary vacation … now that's a good anniversary!
We don't have the dates for upcoming Belize discovery trips yet, but we do schedule them several months in advance. For a trip in June, check our website in March or April.
Get on the advanced notice list to be notified as soon as dates are announced!
Question: Can I use money from my retirement accounts to make updates to my house?
Daniel in Livermore, California has both a Roth IRA and a traditional IRA. His goal is to maximize his tax deductions and avoid using cash savings to make updates to his home.
We're not tax advisors … BUT … our understanding is the answer is no.
When it comes to retirement accounts there are lots of things you CAN do, but one of the prohibited transactions is anything to do with your own personal residence.
We suggest talking with a CPA or a lawyer before making any decisions.  
Question: Do you know of anyone who has purchased training for the Residential Assisted Living Academy, and have you heard about subsequent real world successes?
Our final question comes from Lou in Rancho Palos Verdes, California.
You've probably heard us interview Gene Guarino on our program. He's the founder of RAL Academy and teaches folks how to do residential assisted living.
We have been to his trainings and know dozens of people who have not only taken his classes but also found success in the RAL market.
A reminder … we don't gain anything from Gene's success … except happiness for him and everyone else.
We love that Gene actually practices what he preaches. You can tour his properties and meet his staff. He has all sorts of resources and services available on the back end if you'd like more help beyond his classes, too.
If you're serious about being in this or any space … you need a mentor. If you don't have a mentor in a particular field, hire someone!
---
More From The Real Estate Guys™…
The Real Estate Guys™ radio show and podcast provides real estate investing news, education, training and resources to help real estate investors succeed.
Our listener questions this week run the gamut from extremely practical to extremely theoretical.
As always, we weigh in on topics that are relevant to YOU … listen in to hear our ideas on apartment management basics, diversification, and more … plus some podcast recommendations and a whole lot of info on one of our favorite places, Belize.
Keep in mind that we are not legal or tax professionals. We do not give advice. The ideas in this show are simply that … ideas.
In this edition of Ask The Guys you'll hear from:
Your deal-hunting host, 

Robert Helms

His tag-along co-host, 

Russell Gray
---
Listen
---
Subscribe
Broadcasting since 1997 with over 300 episodes on iTunes!
---
Review
When you give us a positive review on iTunes you help us continue to bring you high caliber guests and attract new listeners. It's easy and takes just a minute! (Don't know how? Follow these instructions).
Thanks!
---
Question: What expenses do I need to budget for as an apartment building owner?
Arnie in Minneapolis has a 20-unit apartment building that provides student housing near a university. He asked us to explain what his basic expenses will be. First, the obvious:
Utilities.

These can get a bit tricky, though, because the tenants may not pay all the utilities directly. You may have to pay for gas and water, for example.

Taxes.

Make sure you've done your research and know how and when taxes are reassessed in your area.

Property insurance.

This is a must.

Management costs.

Consider how much staff you'll need and whether you want to hire third-party management.
And the less obvious:
Marketing and advertising costs.

Marketing your property helps cut vacancies. For a college property, brochures may be one option.

Legal costs.

Make sure you have a legal team in place and a process for handling tenants with bad debt.

Maintenance.

Small but necessary services like pest control and carpet cleaning can add up.
Although apartment owners have to juggle a list of expenses, there are ways they can make some extra income. Apartments geared toward both college students and other types of residents can offer paid laundry services, parking spots, and even furniture rentals.
Question: I'm a new investor. Should I diversify with different product types and markets now, or later?
This Texas listener started investing in the past year and is trying to hone his personal investment philosophy. Ryan said he owns two single-family homes, but is also interested in commercial, agricultural, and lifestyle properties.
He wanted to know whether it's wise to start diversifying now or smarter to wait.
The simple answer is it's up to Ryan. How much completely depends on the amount of time, energy, and focus you have to spare.
Having a great team can be the make-or-break factor.
Beginners are starting without the stable of resources that established investors have, and access to a mentor can make all the difference in whether you're successful with a specific product class or market.
Being in the hottest niche doesn't matter much if you don't have a great team to support you.
We recommend Ryan spend some time poking around.
Diversification is great … but it means two markets, two sets of knowledge, two teams.
A single investor can only know a handful of markets really well, so getting well-acquainted with a single market can be a good place to start.
It all comes down to your goals … and passions.
The more you love a market or product type, the longer you'll stay in the game.
Ryan, search your priorities and keep figuring out what you really want to do. What's right for you may be honing in on single-family, or it may be finding a mentor to help you get involved in other markets.
Ultimately, the right choice is completely dependent on YOU.
Question: What do I need to know to get involved with a lending deal?
Steven from Havelock, North Carolina got an offer to be part of a private lending deal … but he wants to know how he can educate himself before he says YES … or NO.
Lending deals come in two forms … private loans, or divided private placements.
They all boil down to the same components:
A piece of collateral against which you're lending.

A borrower to whom you're lending money.

A servicing process, to collect payments and distribute money to investors.
Although the basic process is pretty simple, it's become more complicated since 2008. If you're underwriting the loan, you need to know as much as you can about the following:
The management team's process

How they manage and service loans

How they deal with default loans

What their basic guidelines are for protective equity

Projections for how much the market can pull back before the property in question is underwater

The debt-to-income ratio … how much income is available to service the loan
If you're only investing, not underwriting, you don't need to know every detail … but you do need to know enough to know that the people doing the loan know what they're doing.
Take a look at the company's track record, advisors, and business philosophy, policies, and procedures.
Make sure they have a realistic model for getting you a ROI.
And always make sure you have advisors … a smart legal team can tell you in minutes whether a deal is as good as it looks.
Question: Do you have any podcast recommendations?
Robert from Madison, Alabama said he's obsessed with our podcast (thanks, Robert!) and also listens to Robert Kiyosaki and Peter Schiff.
He wondered whether we had recommendations for other podcasts in line with our thinking and perspective.
First, a caution … don't seek out a single perspective!
As a real estate investor, you always want to strive to stand on the edge of the coin. Get multiple perspectives and then let those ideas interact with each other.
Peter Schiff and Robert Kiyosaki are absolutely valuable listening, but they don't necessarily focus on real estate investing. If you're looking for practical, tactical advice, consider the following:
Almost every real estate niche has experts producing media … if not podcasts, certainly books and courses.
Other wealth-related recommendations include:
We heard of a great technique for reading books, and we think it applies to podcasts too … read three chapters (or listen to three podcasts or so) and see whether the content grabs you.
If it doesn't, it's not worth your time!
Question: Do The Real Estate Guys™ provide mentoring services? How do I find a good mentor?
While we're honored that Grant, from Denver, Colorado, would like to have us as his mentors, The Real Estate Guys™ do not provide individual coaching or mentoring services.
We coach the syndication mentoring club … a group for investors who have gone to our Secrets of Successful Syndication event and have a good baseline for investing and syndication.
That's it.
However, we think there are lots of great resources out there for coaching.
Interested in a specific product type? Experts like Gene Guarino can coach you in residential assisted living. Other experts can help with everything from apartment buildings to commercial spaces.
Our recommendation … figure out what kind of help you really need.
Do you want someone to make you stick to deadlines and goals? Someone to give you practical resources? Someone to help you make connections?
Once you've identified your needs, take a look at who's out there and do your research. Check in with former students to see if there's evidence the program was successful.
Question: Do you have any tips on lifestyle investing in the Mediterranean?
Bob lives near dark and stormy Seattle. He and his wife are nearing retirement and want to spend their winters somewhere warmer … preferably the Mediterranean.
They're looking for a part-time vacation home, part-time rental situation.
He asked whether we had any tips on researching the cost, feasibility, and process for buying a property in this region.
Unfortunately, we don't have a lot of experience in this specific part of the world.
But we do have a lot of experience investing all over the world … enough to know that legal structures vary incredibly from jurisdiction to jurisdiction.
The key to success? Always get plugged in with someone who knows the market from a local point of view.
It would be a smart idea for Bob to plan a vacation … narrow down his interests to a specific market and work on making strategic relationships while he's over there.
Yes, we just recommended a vacation!
Bob also needs to work on building a legal and tax team in the U.S. to deal with sometimes complicated foreign legal structures.
The short answer … worry more about acquiring relationships than acquiring knowledge.
Questions: Belize, Belize, Belize!
We had three listeners ask questions about our Belize Discovery Trip.
Travis, from Maple Grove, Minnesota, wondered whether investors have to be extremely wealthy to invest in Belize.
Along the same lines, Brad, from Bakersfield, California wanted to know the type of investments typically available in Belize … and whether potential investors can work around lack of available financing.
We believe there is a ton of opportunity in Belize … and you don't have to be über wealthy to take advantage of it.
Belize doesn't offer traditional bank loans. So investors have a few options.
One option is to go in on an investment with a group.
Another is to refinance a property you own in the U.S. and use the equity to fund a deal in Belize.
No matter the route you choose, be smart about it. Understand the supply and demand dynamics.
Ask yourself exactly what you want … whether it's lifestyle, cash flow, asset protection, equity, or something else … then visit Belize and see whether the market will help you achieve your goals.
If the answer is YES, the next step is to build a team … and you can do that by joining us on our field trips and getting to know the people who will help you put together a great deal.
Our third question about Belize took a slightly different tack … Craig, from Rosemount, Minnesota asked whether an IBC is the only corporate structure two parties would need to go in on a deal together.
This is a legal question. And we're not legal advisors.
But we can tell you that although people often use entities to buy properties in foreign coutnries, it's perfectly acceptable to own property in your name.
If you do use an IBC, you'd have to use an IBC from a different country. IBCs can't be used to do business in their country of origin.
The bigger question is making sure you understand what you're trying to accomplish, why you're doing it, and what the possible ramifications are.
Do your homework. You don't want to learn a lesson by making the wrong mistake.
Yearning for more in-depth information about IBCs, financing, and buying in Belize? Come on our field trip!
Spend time with Robert and other investors, build relationships, investigate the market, and enjoy all Belize has to offer for three and a half days.
We guarantee you'll learn something … and have fun too!
---
More From The Real Estate Guys™…
The Real Estate Guys™ radio show and podcast provides real estate investing news, education, training and resources to help real estate investors succeed.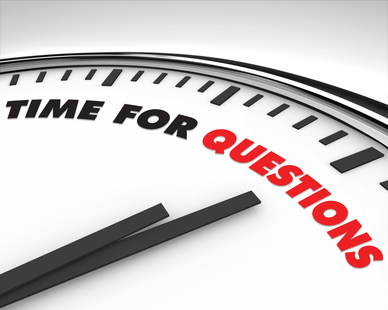 In another intriguing rendition of Ask The Guys,  we dig deep into the email grab bag and pull out another great batch of listener questions.
Behind the mics but ahead of the times for this Ask The Guys edition of The Real Estate Guys™ radio show:
Your Answer Man host, Robert Helms
His questionable co-host, Russell Gray
---
Listen
---
Subscribe
Broadcasting since 1997 with over 300 episodes on iTunes!
Review
When you give us a positive review on iTunes you help us continue to bring you high caliber guests and attract new listeners. It's easy and takes just a minute! (Don't know how? Follow these instructions.)  Thanks!
---
How to Invest in Out of Area Real Estate
This questions comes up ALL the time….especially from people living in high cost, low rent areas like California.
We always say, "Live where you want to live, but invest where the numbers make sense."
Easy to say.  But how?
The answer isn't complicated, but it does take some work.
First, get in touch with your inner investor.  That is, decide what you want your real estate investing to do for you…and what you're willing to do to get it.
Sometimes travel's involved.  You'll definitely need a team.
Next, pick a market that is likely to provide the kind of real estate opportunities you're looking for.
Some areas are tight supply relative to high demand.  That means they're expensive and likely to increase.  But they probably won't cash flow.
Other markets provide solid cash flows and abundance of working class jobs.  But don't hold your breath for huge equity gains…unless you force it through adding value.
Once you have a market, it's CRITICAL to build a TEAM.  And the most important, yet most unappreciated and overlooked team member is the lowly property manager.  This is the MOST important person on your team.
After all, your property manager is the primary person responsible for managing income and expenses.  But your property manager can also help you identify prospective properties to purchase.  It's something we put a big emphasis on in all our market field trips.
Sadly, most newbie investors get excited about the property and pro-forma financials…and then figure out the market and management later.  BIG mistake…and one you should avoid.
What's the Best Investment for a Sixty-Something Passive Investor?
That's like asking what's the best medicine.  It really depends on what's ailing you!
With that said, we think the first and best initial investment for ANY investor is in education.
As Ben Franklin said, "An investment in knowledge pays the best interest."
But as much as love books, podcasts, webinars, seminars, summits and field trips…sometimes a great way to learn is simply to talk with some experienced investors.  Especially those who don't have anything to sell you.
Generally speaking, "best" is really a matter of suitability.  The goal is to pick an investment vehicle and strategy which is most likely to produce a desired outcome with minimal risk.
With that said, ALL investing decisions have risk….including a decision not to invest…or a default decision not to invest by not deciding anything at all.  In other words, inaction is an action by default.
So when you know you need to do something, the trick is to think about what you're really aiming at.
In financial planning, it usually comes down to the following categories:
Preservation of Purchasing Power (some call it Preservation of Principal, but we think that's a misnomer.  Because if you're sitting in a currency which fails, or a bond or note which pays in a currency that fails, you may get paid back, but you won't be able to buy anything)
Income (interest, dividends or profits from ongoing operations…like rent)
Capital Appreciation (equity from buy low, sell high)
Growth and Income (a balance between growth and income…something income producing real estate does quite well).
Then you have to look at time frames and liquidity.  How long can you leave the money in the investment?  What if you have an emergency and need the money out sooner than expected?
If not being able to get to the money creates a unbearable hardship, you can only choose investments which can be quickly sold or otherwise converted to cash.
Typically, the more liquid an investment is, the lower the return (think savings account)…or the more volatile the pricing (think stocks).
Real estate is relatively stable, but not very liquid.
This a bigger topic than a blog or a broadcast, but an important one.
Basically, it comes down to knowing your needs and understanding your options.  Both require asking good questions, verifying the answers, and thoughtfully considering how to best select the investment choices whose features most align with the needs you're trying to meet.
Where to Get Money for Building and Investing?
Another common and popular question.  The great news is there are LOTS of options!
Typically when people ask this question, it's because they aren't lendable or banks aren't lending.
So aside from traditional loans where you need to qualify based on your credit, income, net worth and (sometimes) your investing experience, private money is a place many investors are turning to these days.
In our Secrets of Successful Syndication Seminar we talk about how private investors can serves as lenders or as equity partners, or as both.
And with interest rates so low and the stock market so volatile, many people are looking at private placements back by real estate as a great place to invest their savings.
Many of these private investors are discovering they can use funds from their self-directed IRA, in additional to their other savings and investments, and enjoy the benefits of real estate without the hands on hassle.
So if you have investing expertise and can show a private investor how you can put their money to work in your deal and pay a good return, you'll probably get some takers.
You still need to "qualify", but it's personal based on the relationship, the deal, and your's and your team's ability to execute.
Where Can I Find an Experienced Investor to Mentor Me?
This is a GREAT question for several reasons.  First, it implies the need to learn from someone more experienced.  Real estate investing attracts a lot of mavericks and they naively dive in because it looks easy.
Then, when they get in trouble, they don't have anyone to turn to for help.  Or they're embarrassed and just try to figure it out on their own.
If you push your limits (and you should), you're bound to get stuck at the upper limits of your ability.  This is where your mentor can help you break through.
They key is to have the right mentor with the right access and relationship.
This is a TALL order because most successful people are very busy.  So when you find a prospective mentor, you'll need to provide something of value.
So the first thing is to decide what kind of investor YOU want to be.  Then go look for someone who's been successful doing what you want to do.
Next, figure out a way to get close.  You want to learn as much as you can, so you can look for ways to add value.
Obviously, sometimes people who love to teach create mentoring programs.  And if they're credible and qualified, these can be great investments.
Other times, you might find someone to mentor you in exchange for your helping them.  For example, you could volunteer time to do research, vet deals, inspect properties or assist an active investor in some way.
A GREAT way, if you have the ability, is to help an expert investor write a books, create a seminar or develop a training program.  Now you're on the inside, and you get a front row seat for all the best ideas.
You're Just One Good Idea or Relationship Away from a New Success
While it's true you need to kiss a lot of frogs to find the Prince Charming real estate market, team member, deal, investor or mentor…when you find that winner, it suddenly all becomes worth it.
And because most people don't have the fortitude to keep pressing forward, you'll find the longer you stay in the game, the less crowded it is.
So keep on kissing those frogs and it won't be long before you leap frog to the top!
More From The Real Estate Guys™…
The Real Estate Guys™ radio show and podcast provides real estate investing news, education, training and resources to help real estate investors succeed.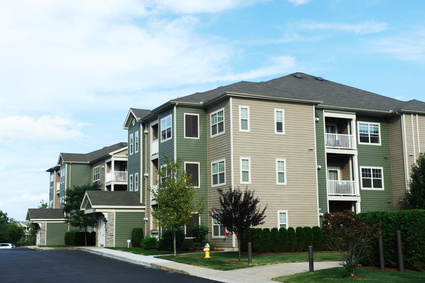 Apartment buildings are the logical step up for most single-family home investors. And apartments are where many of the "big boys" play.
In a low interest rate world, the cash flows on multi-family properties has attracted gobs of capital…creating a many funding options, but also a lot of competition for viable deals.
In this episode, we visit with a multi-family lender, investor and syndicator to discover what he sees…and what he's doing…in one of the hottest apartment markets in the U.S.
Taking part in this apparition of The Real Estate Guys™ radio show:
Your A-class host, Robert Helms
His C-class co-host, Russell Gray
Our multi-faceted special guest, Michael Becker
---
Listen
---
Subscribe
Broadcasting since 1997 with over 300 episodes on iTunes!
Review
When you give us a positive review on iTunes you help us continue to bring you high caliber guests and attract new listeners. It's easy and takes just a minute! (Don't know how? Follow these instructions.)  Thanks!
---
Apparently Apartment are Appealing
Except for an under cheek sneak rate hike of 25 basis points back in December, the Fed hasn't been able to pry interest rates off the floor in nearly 8 years.
Since the depths of the Great Recession, investors have been faced with taking their hard earned funds into the Wall Street casinos…OR…putting them into hardly earning savings accounts and bonds.
Once the dust settled after the mortgage bomb went off, apartments emerged as one of the most appealing asset classes…for lenders, investors and institutions.  So much so that gazillions of dollars poured into the space…pushing prices UP and cap rates (yield on capital) DOWN.
In spite of that, apartments remain a VERY high demand product type….especially in the right markets.
Apartment Lending Today is as Good as It Gets
Assuming your definition of "good" isn't indiscriminately lending to unqualified borrowers against poorly performing over-priced properties in pathetic markets (say that fast 10 times…that, that, that, that, that, that…..)
Michael Becker says lending today is as good as you can get.  And that's GREAT news for serious investors.
Becker reminds us that 8 years ago, in the wake of the meltdown, banks were effectively in the fetal position licking their wounds.  They weren't interested in lending.  They just wanted to survive.
Today, regional and community banks are actively engaged in commercial real estate lending.  Fannie and Freddie have HUGE bucket of over $30 billion to place this year.  And even paper asset investors are beginning to have an appetite for CMBS (Commercial Mortgage Backed Securities) again.
That's all AWESOME…because funding is the fuel that powers your portfolio.  It's hard to go very fast without it.
How To Qualify for an Apartment Loan
The first thing to understand when it comes to apartment loans is that it's all about the DEAL.  Well, at least mostly.
The lender knows the payments are coming from the operations and not from your personal paycheck.  Whew!
So the lender will take a good look at the property and especially the income and expenses.  If there's plenty there, getting the loan will be a LOT easier.
But YOU still matter.
The lender wants to know you know how to operate an apartment building.  So EXPERIENCE really matters.
Now, just like your first job, you may wonder how do your get your first deal if you have to be experienced.  After all, if this is your first deal, then by definition you have no experience.
Sounds like a Catch-22.  And it is.  Sort of.
The secret is to partner with someone experienced so you get a deal on your resume.  Then, "Voila!"…you're experienced.
It's not rocket surgery.  But you do have to know someone who'll help you lose your apartment investing virginity.
What Are the Risks of Investing in Apartments?
Big question.  The short answer is not knowing what you're doing.  That's why the lenders want to see experience.
But even when you KNOW what you're doing as an "operator", you also need to make sure you're structured to weather stormy weather.  And we're not talking monsoons or hailstorms.  More like financial earthquakes.
So our chat with Becker reminded us of some brilliance we penned in Equity Happens…
"Cash Flow Controls and Reserves Preserve"
It's really common sense.  But when an asset class gets hot, price speculation is SO much more exciting than boring cash flow.  And who likes to sit on piles of idle cash for a rainy day?
But sufficient "debt coverage ratio"…a fancy term for Net Operating Income (Gross Rents less Operating Expenses before Debt Service) being MORE than the mortgage payment is not just required…but a good idea.  Lenders usually want about 20% more…or more.  And so should you.
But besides having enough cash flow to comfortably pay the mortgage, it's important to have enough cash reserves to handle unexpected capital expenses…like a new roof, sewer or parking lot.
After all, if you can't maintain the property, you'll lose tenants…and income.  And if you REALLY neglect the property, the regulators might come shut you down completely.  That would be bad.
Always Have a Plan A, B and C
Real estate investors tend to be optimists.  We buy properties because we expect things to go well.  Otherwise, why would we bother?
And most of the time, most things go pretty well.  At least well enough to manage.  And many of the problems are things we can control…or substantially influence.
But sometimes stuff just happens that's hard to deal with and outside our control.  So in addition to adequate cash flow and reserves, it's a smart idea to have more than one plan for the property.
As a rule of thumb, you should never get into a deal…or structure a deal…so you don't have at LEAST two ways out.  Call them Plan A and Plan B.  And tossing in a Plan C is usually a good idea too.
For example…since we're on the topic of financing…based on today's climate (stupid low interest rates) it's wise to lock in as LONG as possible.  Even if you're plan is to pump up the rents and refinance out all your new equity or sell to the highest bidder in a couple of years.
What if interest rates rise and there are no good loans available to both you or your potential buyer?  Are you prepared (Plan B) to stay in the deal and ride out the storm?  You should be.
And if you're syndicating (raising money from private investors) and the property's doing great (good job!), it can be REALLY tempting to highlight your brilliant investing skills and cut all your investors big, fat checks.
But this drains your cash reserves, and if you fit a speed bump on that rocky road to riches, a little cash can smooth things out.  If you don't have it, then you might need to make a dreaded "cash call" on your investors.  Yuck.  That's no fun.
What IS fun is listening to a smart and accomplished guy like Michael Becker talk about how he went from small time to medium large time in just a few years.  Over 3,000 doors and counting.
Now THAT sounds like a good plan!
More From The Real Estate Guys™…
The Real Estate Guys™ radio show and podcast provides real estate investing news, education, training and resources to help real estate investors succeed.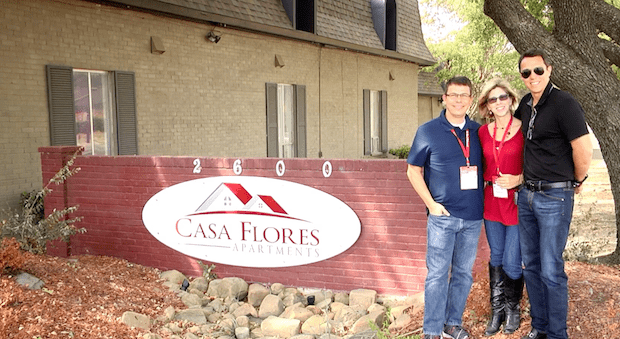 Overview
Apartments are often the first big step most real estate investors make when they're ready to graduate from single-family homes. What you may not know is that in some ways, apartment investing can be more simple than single family real estate investing.
In this episode, Apartment Investor of the Year winner Brad Sumrok shares his secrets for successful apartment investing.
Discussing how you can bring value to the table even when you have no dollars:
Your multi-family apartment investing wisdom machine, Robert Helms
His do the math and the math will tell you what to do co-host, Russell Gray
Apartment Investor of the Year winner, Brad Sumrok
---
Listen
Subscribe
Broadcasting since 1997 with over 300 episodes on iTunes!
Review
Like the show? Help us reach new listeners by leaving us a quick review on iTunes. It takes just a minute of your time, and it would really help us out. Thank you so much!! (Don't know how? Follow these instructions.)
---
(Show Transcript)
Welcome
Robert Helms: Welcome to the Real Estate Guys radio program. Thank you for tuning into the show. This week, we're talking apartments. Multi-family investing in real estate – what's it take? How do you make the jump from single family to multi-family, and should you?
Lots to cover, this week in Dallas, Texas. Let's say hello to our financial strategist and co-host, Russell Gray.
Russell Gray: Hey, Robert.
Robert Helms: Always fun to come to Dallas!
Russell Gray: It is, I love Dallas.
Robert Helms: Yeah, fun town, lots going on here. In fact, a few weeks back, on our predictions for the year (which isn't our predictions, actually, but just us citing different lots of different sources), you may remember that one of the reports showed that the number one market across many, many sectors, poised for 2016 according to all the respondents of the survey, was Dallas, Texas.
So we said, "You know what we've got to do? Get in a plane and come here!" So we have a show here. Actually, we just got to Dallas, so we're going to spend some time visiting some of the folks that we know here, and next week on the show, we'll do a market update about this marketplace. So stay tuned for that.
Single Family vs. Multi-Family Apartment Investing
Today, really what we're talking about is, based from a question we got from a listener, which had to do with single family houses versus multi-family.
Russell Gray: Yeah, I think when everybody thinks of real estate investing, the most simple way to begin is in residential, right? We all understand residential real estate. Most of us grew up in homes, have owned homes, maybe have rented homes or apartments. We get it.
The easiest thing to do is buy a single family home, because it's the thing that we tend to gravitate to and understand. And you can make the argument that over the last few years, it's been a great investment for rental. But apartments have been super strong, as well.
And so, if you've ever played the game of Monopoly, you know, the name of the game is you run around and collect those little green houses, and when you've got enough of them, then you move up to a big, red multi-family, or a hotel, you know, the big red hotel they talk about in Monopoly. Because you can get more income for your purchase price, right? It just provides better cash flow.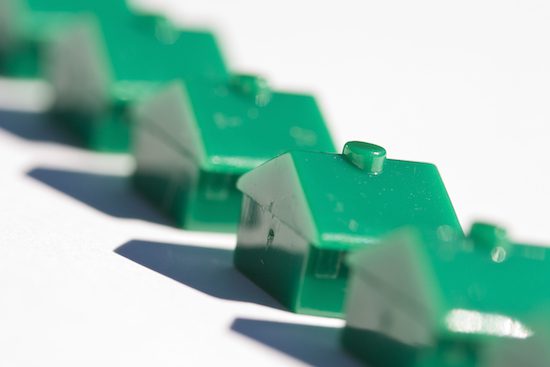 So, multi-family is kind of the first, big step that a lot of people take going to the next level of real estate investing.
Robert Helms: In fact, on our summit a few years back, we did a panel discussion on this very thing: how to go from little green houses to red hotels. And on our panel was Ken McElroy, whose first investment property ever was a little two bedroom.
And he was on the panel, and of course today, there are thousands and thousands of doors that Kenny and Ross control. Kim Kiyosaki was on the panel. She started with a little two bedroom unit.
My dad, Bob, the godfather of real estate, was on the panel. And of course, he started with a little two bedroom unit. Myself – I started with a duplex; each side had two bedrooms, so I'm kind of an over-achiever.
And then of course we had Tom Wheelwright, as a CPA talking about the product types.
And the reason I bring up whatever we started with is that, that was the path that all these super successful investors had taken. They started with a little green house.
And so, how do you get from that? Or do you even need to start there to get to apartments? That's what we're going to talk about today. And how apartment investing differs.
When I rent a single family house, probably the biggest difference between that and a multi-unit is the possibility of use. The vast majority of single family houses in most countries are occupied by people who live there; that's their use.
Now, we talked about forced equity a few weeks back, and we talked about the idea of a conversion – and there certainly places where what were formally single family houses today are doctor offices or other offices, because of the way the development of a town has grown up over time. But the idea of multi-family is that it was built with only one purpose – to rent out units.
It's very hard to buy an owner-occupied 20 unit building. Because most people are not going to do that. Now, one to four is a financing category that would allow for someone to live in a property. And it's possible; you could live in a unit, like I did in my duplex, and rent out the other unit. But for the most part, multi-family is a different animal, because it has only one exit strategy; that is, you're selling to another investor.
Russell Gray: To a large degree, buying multi-family, where you're only dealing with investors, is actually a little bit safer, and here's why. When you go to purchase a multi-family property, you're bidding against other investors. These are people who tend not to overpay, based on the math, right?
I mean, there's going to be a variation; if people really want something, you know, they can overbid. Anybody can overbid. But when you're bidding on a single family home, you're bidding against owner occupants.

And you've got a government that's creating an environment that's really trying to stimulate home ownership, and so they give you subsidized loans. They give you high LTV's.
And when a home owner is looking at a home, they're not looking at the rental value of the home versus the purchase price. That doesn't have to make sense to them. They're looking at their own income and the ability to leverage that through an owner occupied mortgage, which always has a lower interest rate, and then that affects the value.
So when you're bidding for a single family home that you want to rent out, you could be bidding against an owner occupant who's willing to bid above what the rental value would justify. So it's really important that you understand that when you're bidding on single family homes.
The flip side of it, though, is on your exit. Because when you go to exit a single family home that you bought as a rental property, and you go to sell it, there's the potential you could get a higher price than the income would justify, because it's become a hot owner occupied market. You're probably not going to have that happen with a multi-family property.
Robert Helms: In fact, you might already have your buyer renting it from you. Very common that a renter figures out a way to get to the cash and credit they need over some time period. Things like lease options can be tools for that.
But really when it comes to apartment investing, there are some basic things that are the same as single family houses. People live in your building and pay you rent. That part's the same.
Where it gets different is in several areas we're going to concentrate on today. The first has to do with the location. Single family properties are often coveted by location. So, a particular school district or a particular part of town. With multi-family property, there are those distinctions, but they may not be as clear cut.
Classes of Properties: A, B, and C Class Apartment Investing
And one of the nomenclatures that we use for multi-family is A, B, C class properties. So you hear people say, "Oh, I bought a B class apartment building." What is that? Does the apartment counsel come out and grade your building? No. Here's what it means.
A Class Apartment Investing
A class property: a multi-family property, is generally the newest, nicest, best quality property you'll see in multi-family. These are the big, fancy apartment buildings in the best parts of towns often, with the greatest amenities. They have pools. They have elevators. It's high demand rent.
That's A class. Now A class can be great because of the value of the asset, and because of the surety of the rent. The challenge with A class tends to be they don't perform as well.
Russell Gray: Right, well it comes down to people paying more for the quality. Quality things cost more. And they may not necessarily rent for a proportionate amount more. But the owner would be willing to take on that, because they're going to get a better quality demographic. They're going to get a better quality facility in terms of longevity and condition. They're going to be in a better neighborhood that will continue to demand above average sales price, right? And so these are investors who are willing to take a smaller yield for less hassle.
Robert Helms: All things being equal, A class is the least amount of return (ROI) on a property, and they tend to be big.
So who buys these things? Usually not you and me. A class apartment buyers are pension funds, insurance companies, real estate investment trusts – big behemoths of companies and groups of folks who go and buy these buildings and just hold these assets for a real long time.
Russell Gray: And they also because of their size and experience, they have the ability to operate on better margins. Because they're able to operate more efficiently. They have economies of scale that you know, a mom and pop operator just doesn't have. And often they have a low cost of capital, and sometimes – many times, they go in without any financing. Right?
So they're just looking for raw return on investment. They pay cash for the property, and then they just look at the net operating income as a yield on their capital. And they're very, very happy. You can imagine in an environment right now, where we're getting yields on treasuries, you know, 1%, 2%, 2 1/4 %, whatever's considered pretty good. If you can get 4% or 5%, or 6% or 7% yield on a property like that, that's very attractive.
B Class Apartment Investing
Robert Helms: Now once an A class property kind of falls out of favor, it's a little bit older – maybe 20 or 25 years old, and it's not the newest, nicest, shiniest – that becomes a B class property.
B class properties today are typically one or two stories. They maybe don't have the amenity set. They're nice places to live, but they vary in the degrees of quality, because if I own a B class apartment building, and I continually keep up the work on it, it could be just as valid as an A class today.
Meanwhile, there's lots of B class properties that have fallen out of favor, lazy landlord's syndrome, the coverage of the debt is easily [met] by the current tenant, so we don't have to do much work to change that. And so, there's opportunity for investors at the B class.
We often talk about the model that Ken McElroy uses for MC companies, and wrote the book, The ABC's of Real Estate Investing and The ABC's of Property Management. Kenny – this is what he does. He finds undervalued, B class apartment assets and increases their value. So that's a B class apartment building.
C Class Apartment Investing
C class is a more specific definition. It's a property that's deemed to be at its highest and best interim use, but not its current use. So that's a whole bunch of words. Let me explain that. The appraisal community goes out and looks at highest and best use. The problem an appraiser is trying to solve (and that's what appraisers do) is the valuation problem that's posed by a property, and what is its highest and best use?
The extreme example is I go to an appraiser with a raw piece of land, and say, "What's the highest and best use for that?" They're going to look at the area and they're going to give you some ideas. It's not the same as a company that you would hire for that information, but they'll tell you that, and part of its valuation.
So a property that it's highest and best interim use according to the appraiser means that it works fine the way it is now, but what really it should be done the highest and best use for the property is to scrape it. Knock it down, rebuild it. But the interim part is this: that might not be financially viable today. That may not make economic sense. It may not be functionally obsolete yet, but it's on its way there. So, slap a coat of paint on, put some new carpet, rent that thing out, and it's going to work.
So those are C class apartments. Lots of money to be made in C class, but what tends to happen is C class buildings were often built in the 60's and 70's, and in tougher parts of town, and over time they've developed a reputation.
Russell Gray: Yeah and maybe when they were built, they were nice parts of town, but parts of town shift. You know, we go out and do the Memphis field trip. They talk about the white flight, right? And this is just a term they used to talk about how everybody from downtown moved westward out into the farther suburbs, you know.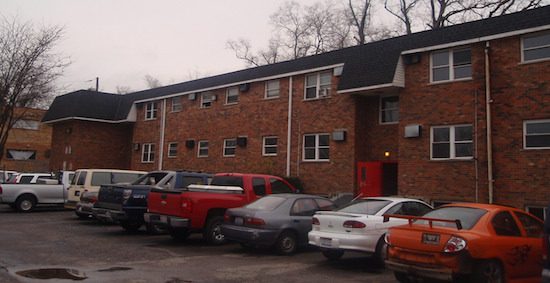 And then the downtown got a little bit more blighted. Of course, it's been starting to revitalize, but, you know, when you have those demographic shifts, sometimes your building. You can have a B property, and take really good care of it, but what's going on in the neighborhood around you, you don't really have a lot of control over, and it's sliding down the scale, you know. B minus, and pretty soon C plus, and then C.
And you're not able to attract because of the shopping, because of the schools, because of other amenities in the area, or the demographic – you're just not able to attract the kind of tenants that are going to pay the kind of rents you need to have to be at a certain level. And so you end up with properties that fall into disrepair, and then they attract a different demographic. And then you look at the cash flows, and you say, "Well gee, I can buy this property so cheap!" That's because nobody's bidding on it, relative to the rents that are coming in.
And on paper, it looks fabulous! But you have to really factor in when you're down at that level, a much higher rate of expense, because you're going to have more turn, you're going to have more collection problems, you're going to have other issues from a management standpoint.
Now with that said, there are people who are absolute specialists in dealing in that demographic, and in that particular product class, and they can make it work. It's not for the faint of heart. It is not for the inexperienced, but there can certainly be money made there.
So, A, B, C – those are the different categories.
Robert Helms: Alright. And you know what? C class you can make a fortune in, but you better know how to operate that. It's like the difference between being able to drive a car and driving a tractor trailer. It takes a different level of license, expertise, practice – all of that. But a lot of folks love C class.
I spent the early part of my real estate career in C class, got to love C class. Today, happy not to do as much C class. But folks are great at it, and you've got to decide. So that's one of the distinctions of property.
Multi-Family Financing
The other primary difference when it comes to apartments is financing. And we're not going to spend more than 60 seconds on this. But the categories of loans available for 1-4 unit properties is completely different than the lenders and the types of loans available for 5 units and above when it comes to multi-families.
So, great resource for that is going to the Real Estate Guys archives and look for a show that we did with Michael Becker, who is a commercial lender, who lends on multi-family. And you can really get the distinctions between the financing. But financing has a lot to do with multi-family, because it isn't as easily changeable as single family financing is. So that's another big difference.
Introducing Brad Sumrok
We're talking apartments today, and the man you're going to meet here is going to break a myth long held by real estate investors. But first, let me tell you a little bit about him. In 2012, he was named apartment owner of the year by the National Apartment Association, which means he's pretty good at what he does. Let's say hello to Brad Sumrok. Hey Brad!
Brad Sumrok: How you doing Robert?
Robert Helms: Great, great. Thanks for taking time today to talk to us about apartments.
Brad Sumrok: I'm excited to be here.
Robert Helms: We're excited to hear your story, because most folks think you have to start with houses. You buy a house, you buy another house, you buy another house, and then pretty soon, one day, you're going to graduate up to apartment investing, and yet, your very first was an apartment building. Tell us about that.
More Units Are Actually Easier To Manage
Brad Sumrok: That's right, well I used to think that too. I thought I would buy a rental house, and then a duplex, and then a 4-plex, and then an 8-plex. But my very first deal back in 2002 was a 32 unit building, and then I actually went bigger. And it's actually easier as you go bigger, which is sort of counter-intuitive for a lot of people.

Robert Helms: Well, it is, a huge paradigm to break. "Well, wait a minute, more units is easier?" Explain that.
Brad Sumrok: Well, after I had about 1,000 units, I actually went out and bought one rental house. And with the rental house, I have to do the property management, I had to meet the tenant to sign the leases, I had to collect the rent. The tenant didn't pay me and there was an eviction. And I actually had to go and do an eviction which I didn't know how to do, because when I owned apartments I had a management company and a property manager who did all that for me. So, it was actually easier for me, believe it or not, to manage 1,000 units than it was 1 rental house.
Brad Sumrok's Background Before Apartment Investing
Robert Helms: That is such a great story! So let's talk about how you got into the business. Cause you kind of have a corporate background. Talk about where you were, and what made you gravitate to real estate.
Brad Sumrok: Well, I grew up middle class, in Pittsburgh, and I was taught to study hard and get good grades. My dad never finished engineering school. He had three years of engineering school.
My dad's boss was an engineer, and made good money. And their family went on nice vacations, and we didn't. So I decided I wanted to be an engineer when I grew up. Through the encouragement of my parents, I studied hard, got good grades, didn't figure out until after I became an engineer that I didn't really like engineering –

Robert Helms: Whoops!
Brad Sumrok: Went back and got an MBA, because that's what society and that's what they taught me to do; that's what we do, right? You want to move up in the corporate world, you go back for more school, for more training.
And after I got an MBA, I actually made more money, but it didn't teach me any business skills, or how to be an entrepreneur, or even give me the mindset or desire to be an entrepreneur. So I was an employee. I made good money.
You know, I would see these ads in the newspaper about going to real estate seminars, and learning how to get financial freedom. And I thought they were kind of hokey, and I didn't want to go.
But the thing is, I read this book that a lot of people know about, and the book is "Rich Dad, Poor Dad," and that book changed my life. That whole paradigm shift of being a business owner, being an investor, ESBI, the cash flow quadrant. And that mindset shift for me was huge.
And so that opened my mind. It enabled me to go to a seminar, and invest in specialized education, not like the education you get in school, where you learn to become an employee. You learn to become an investor, you learn to become a business owner, and that's how I got started.
Robert Helms: Well that's interesting because you were able to invest part time, still with a job, still building up your portfolio, but pretty quickly, you were able to replicate your income from your job. So talk about how fast that can happen.
Brad Sumrok: Well I help people retire in 5 years or less. Now, I did it in 3, and I'm my first success story. So, now I have students who are doing it anywhere from 2 to 5 years, and some people are like, "Well, Brad Sumrok, I love my job."
And I'm like, "Well, you don't have to quit your job. You could just expand your means, and have more income, more freedom, more security." But many of my students were like me. They feel like they're in the rat race. They make good money. They can't just quit; they have too many bills to pay.
And the other thing I love about apartments is that it just takes too many single family rentals. I mean, look. If you're making $80,000 / $100,000 / $125,000 a year, how many single family rentals does it take to replace your income so that you can walk away from your job?
Robert Helms: A lot.
Brad Sumrok: So when I learned that, I figured I needed like 40 or 50 houses. And then I'm thinking, you know, they teach these formulas. You know, if you have to have 50 houses, then you need to make 500 offers, and analyze 5,000 deals, and I'm just thinking, "God, that just seems like so much work! I could buy one building, have all my units under one roof, hire professional management, and I don't have to quit my job!"
So that's exactly what I did. And that's exactly what people that I train do. So I would say it's a 2-5 year process.
Robert Helms: Yeah
Brad Sumrok: It's a 2-5 year process.
Robert Helms: So what are the things that you need to learn if you already know a little bit about real estate investing? I know there's a lot more as you get into apartments, right? I started in the apartment space as well, and it's a lot. So, how do you break that down and make people understand – students, potential students, people listening on the air? "Hey, there's a lot to learn, but it can be learned."
Brad Sumrok: Well, it's like any other recipe. You know, and what I tell my students is if you have the ability to follow a simple set of instructions, then anybody can do this.
Robert Helms: Yeah.
The Limiting Belief That Funding Is Hard To Find
Brad Sumrok: And it could be from: I can teach people how to analyze deals, how to find deals.
And then the question is, "Well, where do I get the money?" And so one of the things we do is we teach a syndication model where people can raise money from other people. So a lot of people, that's the other paradigm shift, is people think, "Ok, Brad Sumrok, I love the economies of scale from apartments. I love having all my doors under one roof. I love the fact that I don't have to buy 40 or 50 of these to retire. But now where am I going to get the money?"
And so many people have the limiting belief that money is hard to find, and I can just say that, if you find a good deal that provides good returns, which to me is double digit, average annualized returns, and double your money in 5 years or double your investor's money in 5 years, people will invest with you. And then you've just got to find where to go to find those people.
Three Different Ways To Invest In Apartments
Robert Helms: Well in fact you talked today specifically about the three different ways you can invest in apartments because there's not just one way. You could certainly buy an apartment building for your own account, like you did your first time out. Or, a lot of folks today get that apartments are better because of the economies of scale, because I can be diverse across multiple marketplaces, but a way to do that is to invest passively in one of these syndications you're talking about.
Brad Sumrok: Yeah, so passive apartment investing is awesome because you know, you have the opportunity to make great returns: double digit average annualized returns with truthfully little to no work. And the work that you need to do is as a passive – is you need to be a sophisticated or an accredited investor, because that makes you SEC compliant, which is important.
Robert Helms: Very important. And then the third, of course, is if you wanted to be that very syndicator, and I know that as you have increased your portfolio, that's a lot of what you do. You'll put deals together where you've got your own money in, but you've also raised money from other folks.
Brad Sumrok: Yeah, and being a sponsor is a great way to even fast track you know, that early retirement. You know, I put money in my deals. I teach my students to put their own skin in the game. You add more credibility. But you also can make more money than simply the return of your capital investment, because sponsors are doing the work, and they are, you know, investing more in their education. They are spending more time. They have more responsibility.
So for the people that want to (and this is not a full time commitment to be a sponsor, by the way; I've sponsored many deals when I had a full time job) – being a sponsor is not passive. It's not a completely passive investment, and you need to let people know that. But being a sponsor is you not only make a return on your money, but you can command an additional form of compensation, whether it's an asset management fee, or additional equity in the deal, or something like that for the expertise and time and effort that you put into the equation.
Robert Helms: Well, I think especially in apartment investing, you see it as eventuality. A lot of folks get to the point where they're kind of deal junkies. Right? They like looking at a lot of deals.
But at the same time, once I've got 3 or 4 or 5 buildings, and my cash flow's kind of good, but maybe I've run out of my personal investment capital, why not bring other people on board? Because the nature of the size of the deals, you usually do need several million dollars as a down payment on some of these deals.
Brad Sumrok: Exactly. And there's everything right with buying your own deal with your own money, except that you are limited with your own capital.
So, some of my students start off that way. They might buy a building that's the husband and wife could afford with their own assets, their own balance sheet. And it might be like a 10, 20, or 30 unit building, or maybe even a 50 or 60 unit building, depending on their own individual means. But then they're stuck.
And so prior to meeting me, they would think, "Well, we're stuck here. We're going to wait 5 years, sell our building." They come to my training, and then they realize that no, they're not stuck anymore. They can leverage that experience. They have a proven track record. They can go out and raise money from other people, and go out and buy more deals.
And look, they're helping themselves. They're helping their investors, and they're transforming their communities that they own. So it's a feel good business all the way around.
Choosing a Market that Makes Sense
Robert Helms: So, speaking of communities, let's talk about geography, right? Apartments are in a lot of places. How do you find markets that seem to make better sense for apartment investing than maybe other markets?
Brad Sumrok: Well, you know, I've personally researched a lot of markets, Robert, but there's no way I could research them all. So I came up with a recipe, just like buying an apartment building, there's a recipe; there's a proven, step by step process. And it's the same with finding a market with apartment investing. So some of the things I look for, is first of all, is it a landlord and business friendly environment? If the tenant doesn't pay, they can't stay. And there are certain cities, or states, or municipalities that it's just really hard to evict somebody that doesn't pay.
Robert Helms: Absolutely.
Brad Sumrok: So there are other markets like Texas and Colorado and Florida – are just three – they're not the only three – but those are three that are fairly easy to get somebody out if they don't pay. And as a business owner that's important. For those that want to be charitable, they can do that with their own money, but not with their investor's money, right?
Robert Helms: Well, this is critical, because you don't necessarily think about that. People think, "Well, I want to invest where I live, or in an area that seems strong." But tenant landlord law varies greatly between jurisdictions. So understanding that is huge.
And then, the business friendly nature, right? Because here's the deal. If you have leverage, you need to make that payment even if your tenant isn't making their rent.
Brad Sumrok: That's correct. And other things that I look for in the apartment investing recipe: Has there been job growth? And is there continued, projected job growth. The same with population growth. So, if we see you know, high population growth, or positive population growth, positive job growth, business friendly, landlord friendly environment.
And I also like to look at the pricing relativity formula – you know, if a single family home costs a million dollars for a 4-2-2, in maybe a certain place in California, and then you could come to Texas or Oklahoma or Indiana and buy that same house for $200,000, that's also a good indicator of where you know I believe the sweet spot is for multi-family.
Buying deals that are going to make you a double digit cash on cash. Cause see, you could buy deals in some of these expensive areas, and you're really buying for appreciation, or the hope of appreciation. But I don't buy based on the hope of appreciation. We buy based on cash flow and a proven, predictable capital gain based on realistic underwriting.
Specializing In a Particular Class
Robert Helms: We're talking with Brad Sumrok today, about investing in multi-family. It's not as hard as you might think. In fact, as Brad Sumrok demonstrates, it's not as hard as you might think. In fact, as Brad Sumrok demonstrates, sometimes it's easier to invest in multi-family.
Brad, let's talk about kind of the nature of buildings, right? You hear people talk about what A class – that's some of the nicer, top of the line buildings – B class, C class. Is there an area that you specialize in with apartment investing, or does that matter?
Brad Sumrok: Well, there is. And to me, the sweet spot again, the goal – my goal – and what I teach others is that you're looking for double digit cash on cash returns. So there's nothing wrong with buying a property, but that's what the REITs buy, and if you invest in a REIT, you know, you're going to get a single digit return. So, single digit returns are better than no returns, but they're not going to help you retire in 5 years or less, ok. And remember the rule of 72. I'm sure a lot of people know that.
So you want to maximize your rate of return. So, the C class are generally 1970's, 1980's, maybe 1960's property. And they're occupied by a working class demographic. And so that is a sweet spot, where most of the REITs and the big companies are not competing, and they're not buying that market. They're buying the A's and the B's. Ok, and so the individual investors like us, you know, the people that can pull a little bit of money together, or go out with their own money and buy a building, you know, you could start with 10 units with your own money, or you could do 300 units with an apartment investing syndication. And that's the sweet spot. So that's the class C.
I've progressed into buying B's just because they look nice, and you know, you can show your friends your property and be proud of them. But they make great returns, too.
But the B's you really want to make sure that you always want to make sure you're buying it right whether it's a B or a C. And a B is just you know a property that's a little bit newer and a little bit nicer. And it also has a little bit higher quality demographic. And by higher quality, I mean, you know, education levels, income levels.
So the A's are the professional class and that's you know, we don't buy those. You know, the rates of return are too low, and you're competing with huge hedge funds and Wall Street, and companies that own hundreds of thousands of units.
So, the little guy, you know, which is what I do and people that I help – that's our sweet spot – are the C's, and maybe the B's.
Optimal Range to Look For
Robert Helms: And let's talk about deal size. Cause you talked about a 32 unit property, and you also showed us some couple of hundred units. What's kind of like the biggest property you have, smallest? What's kind of the range people are looking at today in multi-family apartment investing?
Brad Sumrok: I started with 32 with my first one and went up. In 2015 alone, my students did 25 apartment complexes. The smallest was 10 units, and the price was $300,000. The largest was 305 units, and the price was about $14 million.
The truth is, my students, most of them start with no experience, or maybe they have single family experience, and they decided multi-family apartment investing was the next step, and they did somehow graduate. But most of them after they hear an event like this or maybe a training seminar, they realize that they can get into this, and they don't have to start with single family.
So, yeah, between 10 and 300 units. A good size starter property might be 60-70 units, and why 60-70? It's because to me, that's the minimum size where you can really get a manager or a maintenance person or a management company, and that actually makes your life easier. It's easier to do 60 than it is to do say 30, and even though 32 is the first one I did, and I did well with it, it would have been easier to buy 60.
Robert Helms: Interesting, another paradigm. You'd think 10 units is easier than 60 – other way around, right? Efficiency, economies of scale, vacancy being spread out before more units, all that kind of stuff.
Brad Sumrok: That's correct.
Who Can Benefit From Brad Sumrok's Apartment Investing Training
Robert Helms: Now let's talk about your students. Who comes to you, and who's kind of your ideal person that comes and says, "You know what? I want more. I want to put away money through real estate investing." Who's kind of the Brad Sumrok student?
Brad Sumrok: Well the Brad Sumrok student is somebody that, you know, like me. I had a college degree. I made decent money. I wasn't rich. I wasn't poor.
Ok, this is not no money, no credit, no problem. I need to say that. But if you have decent credit, if you have a little bit of money, you don't need tons of money. You don't need all the money to do it yourself.
But say a professional class person, not necessarily needing a college degree, but maybe someone that makes in the high 5 figures, or low 6 figure income, has decent credit – that's my ideal student. Somebody who's been investing in conventional investments and they feel frustrated. Somebody that – what I used to do, Robert. I used to put my money in my 401k, and pray when I opened up the account statement every month that it went up.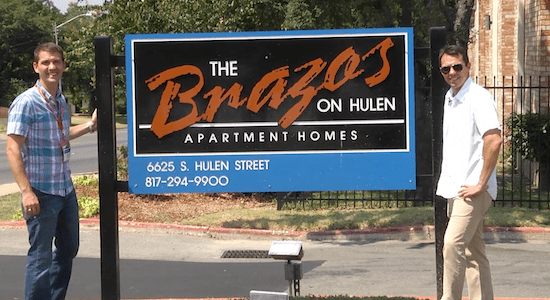 Those are the people that come to my training, because they want to make better returns. They want to get out of the rat race. They want to make a positive return on their investment and they want to have more control over their investment. Multi-family apartment investing offers that.
Robert Helms: Absolutely. Well let's talk about the training. You every so often get together a group of folks. 300 last time. Tell us about the training that you do. You've got one coming up Dallas, Texas in March.
Brad Sumrok: That's right. So it's March 12 & 13, and it's a weekend training, and I do my own training events. And I teach the whole event. So this is not a multi-speaker event. I teach the whole event. I've been doing this for 14 years. I know enough, Robert, to walk people through the entire process.
Robert Helms: Right.
Brad Sumrok: Now obviously when you're buying a deal I'm going to refer you to service providers with proven track records. At my events, I do them three times a year, generally in March, July, November. The next one is in March 2016.
We actually do a bus tour as well on Sunday morning – a half day. We put everybody on a coach bus, and we will show you – I will show you properties that either I own, or one of my students have recently purchased. So there's nothing like seeing and feeling, and I might even say with a smile, smelling these properties. And they don't smell bad, by the way. But there's nothing like the experience of actually getting out there in the field to actually see the deal, and then it's complimented with in class training.
Potential Mistakes in the Multi-Family Business
Robert Helms: Alright, good stuff. So before you're done today, we're going to show you how you can get signed up for Brad's training. Now you've mentored a lot of folks, talked to a lot of people. What are some of the mistakes you see people make when they're eager to get into apartment investing, but they miss the turn.
Brad Sumrok: Well, I had a mentor when I started, so I didn't make a whole lot of mistakes, but I see people making mistakes, and one of them is just trying to do it yourself. And whether you have a mentor or not, honestly it sounds self-serving but I think having a mentor is important.
You know, you want to leverage other people's experience. And one of the things I teach in my training is, leverage is important. Leveraging not only other people's money to fund your deals, but what about other people's experiences.
You know, I don't go to 20 banks. I go to a mortgage broker that knows 20 banks. I don't call 20 attorneys. I go to one or two that I know that have a proven track record in real estate. You don't want to have the attorney who did your personal will be your real estate attorney.
And a lot of people do that. They use their friends. They use their family. They use their single family realtor to help them find apartments. And that's a mistake, I believe, because you're not really leveraging somebody that has what I call a level of mastery in multi-family. So you want to build a team with people that have multi-family apartment investing experience.
Where You See Multi-Family Going in the Future
Robert Helms: You know a couple weeks back, Brad, we did our predictions of the year, which isn't us predicting. It's going to all these different sources of folks, taking a look at the beginning of the year, and saying "Alright, this year's going to look good, bad, or indifferent for real estate."
One of the concerns in multi-family is just the cap rates have been squeezed down a little bit. Yet, this is a long term asset. We have more people renting than owning today. So, give us kind of the big picture of multi-family apartment investing and what you see in the coming years.
Brad Sumrok: Well, I've been fortunate that I've been in this business since 2002. And I've seen the market go up, and I've made a lot of money. And I've been in the market when the market went down in 2008, and I made a lot of money, truthfully. I didn't go out of business, and I'm not one of these people who's like, "Oh, I was young and I made tons of money, and I lost it all, and now I'm going to teach you all my mistakes."
Robert Helms: Right.
Brad Sumrok: I'm like, "Yeah, that's great, but wouldn't you rather talk to somebody that didn't lose all their money in 2008, and 2009, and 2010." To me, it's all about having conservative and realistic underwriting.
You don't want to underwrite a deal which is a model of a deal based on you know, say, in DFW have 8% rent growth today. Well, you'd be crazy to project that out over a five year period. So I look at historical growth rates, and I model the property based on historical growth, and historical occupancy, and not what's actually happening today. And my experience is, when you do that, and if you do go into a down turn, which I can't tell you when it's going to happen –
Robert Helms: Unfortunately, you won't learn that at the training, when it's going to happen.
Brad Sumrok: Yeah, and if I knew that I don't know if I'd be here, I'd be doing something… But the point is, is that conservative underwriting will get you through a down turn. You know, we've had apartment investing deals where we've bought, at the last market peak in 2008, we made money, but we held them a little longer than we projected. We held them for 7 years, and I like to get in and get out within 5, for example. But you know, there were some deals that we held a little longer, and fortunately, because we had long term financing at a fixed rate, we were able to weather that down turn.
Robert Helms: Well in fact, financing is one of the pros of this particular niche, because it's pretty good, and it continues to be affordable.
Brad Sumrok: Financing I will say is still awesome. I mean, we've just done some deals personally, that I've been involved with under 5%, fixed rate, for 12 years. You have the ability to go back to the lender and pull out equity as the value goes up several times, amortized over 30 years, 80% of the price, the rehab, and some of the closing costs. And then non-recourse, by the way – imagine having no personal liability on a $22 million loan. Or if you're a beginner on a $2 million loan.
Robert Helms: Well, we sure appreciate your time today, and the passion for teaching what you do. That's good stuff, my friend.
Brad Sumrok: Awesome. I was glad to be here, and it was a lot of fun.
Apartment Investing Show Recap
Robert Helms: Boy, I feel richer just talking to Brad Sumrok. What a nice guy.
Russell Gray: You know, one of the things that I love – and there's many, many things I love about being the co-host of the Real Estate Guys Radio Show, but getting a chance to get around people that are just at a high level of practice in whatever it is they do. We get a chance to get around subject matter experts that are really, really good at whatever their particular niche is.
And of course, in this case, Brad, we've heard about, we've been following, we've attended some of his events, and just really impressed with the detail of knowledge you know, this guy's got a background as an engineer, detailed oriented, but he loves to teach. And he's just the real deal.
You know, he practices what he teaches, and he teaches things that are actually making a difference in the lives of people. You know, we attended a conference where Brad was speaking, and we got a chance to visit his booth, and he had several of his students actually working – volunteering their time for free, to give back, because they felt like they had received so much value from Brad. And you've just got to love a guy that has that kind of a following.
Robert Helms: Yeah, clearly he's passionate about it. I mean, we spent a lot of time off mic – more than we spent on the mic. And the guy's passionate for it. He's got some really, really, great, practical stuff.
So he's got this training coming up for two days. And part of me is like, "Well, how can it take two days to teach apartments?" But then, many of the ideas on apartment investing that he gave were just seat knowledge, meaning, here's a guy that's been through every part of the process, from researching the markets, to looking for providers and brokers for the right ones, to weeding out between all the information that you might get in the packages you get, to making offers and negotiating, to walking the units and understanding the physicality of apartments, and he's rent rolls, and third party management.
He also, as he mentioned, after he owned 1,000 apartment units, bought a single family house.
Russell Gray: Well, this is one of my favorite things, because for so many people, the assumption is, "Hey, I'm going to start with a few single family homes, and then I'm going to move up to apartment investing."
And probably before meeting Brad, I would have said, "Yeah, that's the way to do it." And then you meet him, and you're like, "Hmmm, well maybe not. Maybe it's possible to go directly to the top. I kind of like that."
You know, the old game, "Chutes and Ladders," if you rolled right, you kind of shot up right up to the top. I always wanted to roll and land on that spot. And to hear Brad say that not only that's what he did, but he's been able to teach his students how to do that, that's impressive.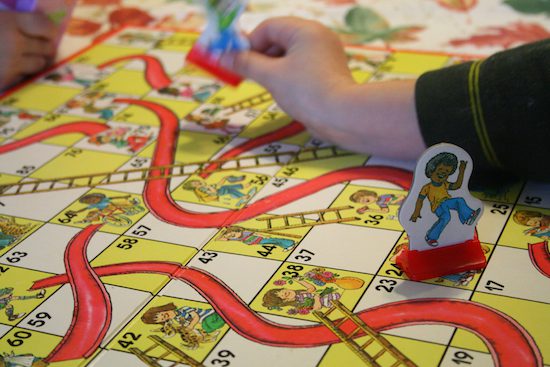 Robert Helms: Well, this will give you a little more insight into Brad, because the reason he bought a single family rental house, after being successful in partnerships and on his own buying multi-family, why would you buy a single family house? And here's why. He'd been teaching apartment investing for a couple of different groups. He would occasionally come and talk about apartment investing and what he did.
And he was asked to lead a course on single family investing. And he thought, "Well, I've been an investor a long time, and I've done that, but I don't really understand single family. I mean, I've lived in a single family house, right?" So he literally went out and bought a rental property, so that he felt he could stand in front of the room and talk about single family homes.
Russell Gray: Well, you learn by doing. I mean, that's for sure, right? But I mean, that again, to me – very impressive. You know, a guy that is really taking a lot of pride and making sure that he's walking his talk.
Robert Helms: You know, it's interesting, we talk about real estate syndication, which Brad has done a lot of, as a way that you can do more deals than your wallet allows. Well, for Brad, even though he does syndicate some deals, and that's one way, the other way he does it is by teaching. I mean this guy gets as much of a kick watching his students go out and do this, as his own portfolio it seems like.
Russell Gray: Yeah, well, I can relate to that. You and I've been teaching together, for what?
Robert Helms: Seems like forever!
Russell Gray: Seems like for – I think it's been 14 years. We've been together for 14 years now. And 10 years doing our monthly mentoring clubs, and the seminars we were doing, and all of that, and it became apparent to us that the hunger for knowledge was so great that it was going to exceed our abilities, so rather than just teach out of our own knowledge base, you know, that's where we started reaching out and looking for guys like Brad, Kenny McElroy, other people you know, Gene Guarino, people that are doing very specific niches, and doing them really, really well.
And asking them, please come share with our audience because we've got people out there who want to be at your level. And we can get them started. We can get them enticed, but we can't take them to where you can take them. And so, it's really fun now to go out and find these people.
I'm learning every day, and I think that's why I never get tired of doing this. And I think, you know, I've learned as a teacher, I learn by teaching. When I sit down and do financial strategy or teach sales (those are kind of my two areas of expertise), when I teach that to people, I learn. I get more clear and more focused in my thinking.
And I see that in Brad. I see that Brad is the kind of guy that really enjoys not only sharing and watching the light bulb going off about apartment investing for students, but he also likes what's happening inside himself. You get sharper. You get more clear. You get more precise in what you're doing. It's just a ton of fun. And we love hanging around guys that are experts at what they do, and even more so when they love to teach it.
Robert Helms: So, if you're interested in multi-family apartment investing, obviously you should consider coming out to his course. The only thing that's crazy about this course is it's so inexpensive. I mean, he literally could charge a lot more than he does, and maybe that's just because he doesn't need the money. Whatever it is, he's got a great course coming out, 2 day course March 12th & 13th. Get all the details on realestateguysradio.com under events.
A couple of closing thoughts on apartment investing, right? The difference. Making the jump. Hopefully at least Brad's given you the concept, that you know, "I can do this, that it's possible." He talked about a couple of really interesting things.
The whole idea that it might be easier to own 60 units than 20 units – just think about that as you're making this mental jump to be an apartment owner. A smaller apartment building of 10, 15, or 20 units, is as much work as maybe one that has 60, 70, 80 units.
So, as you're thinking about it, and this also creates the opportunity for a sweet spot, as you're looking at buying an apartment. The 500, 600, 700 unit – guys like Brad are buying those. You're probably not starting there.
But there is this sweet spot of 20 to 50 to 100 units where there aren't as many competitors. The big dogs aren't playing. The institutions aren't buying those properties. And yet, they're big enough that they fit the loan parameters available. So there can be a real sweet spot there.
Russell Gray: I think one of the things, (and it really has to do with psychology, and just some practicality, right?) when I used to teach at the GRI program for the California Association of Realtors, I'd get a lot of realtors coming into the class. I was teaching finance.
And you know, I'd poll them, and I'd ask them, you know, what's your niche? Where are you starting? And I was looking for the realtors who were interested in selling investment property, right? I'd get a lot of people, "Well, I want to do that somewhere down the road, but right now I'm starting with single family homes."
My conclusion was I could have 70 people in the class, and 65 of them were going to specialize in single family homes. I said, "Do you understand you're going in the crowded door? Everybody is going into single family homes, because they think it's easier. But it's not easier; it's harder, because it's so crowded. If you would just expand your thinking, and specialize your training, you could go into the investment niche, and you'd have it largely to yourself."
This is a passion your dad has had since forever. You know, this comes up a lot when we talk to people who are in this space. They realize, why aren't more people doing this? And I think a lot of times it's because psychologically we limit ourselves.
Sell in the Place You Feel Worthy
Got a chance to talk to Tom Hopkins once, and we asked him for a piece of advice, and I believe he did this the very first time we interviewed him on the show. And he says, you have to sell in the place where you feel worthy.
If you feel like, "Hey, apartment buildings are too big for me; I couldn't do it." Then you're probably not there. But I'd also encourage you to think like Brad, and realize, "Hey, you know what? Maybe I could do apartment investing. And if I could do it, let me put my education into really learning how to do it, and then go really try to do it." Because, your point, it is a sweet spot.
When you're in that mid-range of apartment investing, you're not competing with all the mom and pop investors that are starting in single family homes because it's "easy." And you're not competing with the giant REITs who can't be bothered with the 60 units. They won't look at anything less than 120 or 150 or even 200 units, right? So there's a place where you can actually go in and compete, that isn't as crowded, and it could in some ways actually be easier, with the right education.
Robert Helms: Now in addition to Brad's training class, which you'll find on our website, he's prepared a great little report for our listeners. If you're interested in learning more from Mr. Sumrok, just send an email to Sumrok, that's S-u-m-r-o-k, Sumrok@realestateguysradio.com
One last caveat, and that's this. We didn't talk a lot about financing because of the time, but many times apartment lenders have a minimum. So folks go, "You know, I found this great 8 unit apartment in this really inexpensive place. I can buy it for $225,000."
Excellent chance you won't find a loan on that property, because apartment lenders have some minimum – often a half a million or a million dollars. Again, get with a great lender before you buy any property, so you know how leverage can work on that property.
Big thanks to Brad for his time, and for also his appearance at the Secrets of Successful Syndication a couple weeks back. Next week on the program, we'll be talking about the Dallas market. So we have between now and next week to go figure that out. And we'll bring that to you next week.
Until then, go out and make some equity happen.
---
Listen on YouTube
Want More?
The Real Estate Guys™ radio show and podcast provides real estate investing news, education, training and resources that help real estate investors succeed.
9/13/09 Scottsdale, AZ – Nearly 150 enthusiastic people gathered in Scottsdale for the 2 day Rich Dad Real Estate Summit hosted by best selling author Robert Kiyosaki and conducted by Rich Dad Advisor and real estate entrepreneur Ken McElroy. The Real Estate Guys were on hand to not only observe, but participate in this inaugural boot camp which is dedicated to teaching active and aspiring real estate investors how to succeed in the "new" real estate economy.
The event featured a host of highly qualified experts in various aspects of real estate investment including property management, financing, deal sourcing and analysis, and taxation. The event started at 9 am on Saturday morning and ran well into the evening. We didn't get back to our hotel room (at the very nice Scottsdale Plaza Resort) until close to 9 pm, but even then we weren't done! We had 5 different real life investment deals to review in preparation for the next day when we would divide into team and prepare and present offer letters to the panel.
Though it sounds intense, the Rich Dad team did a great job keeping the energy up with lively music, regular breaks with refreshments provided, and the trademark conversational breaks where we would discuss the topic at hand with other students sitting at our table. Not only did this break up the monotony of lecture, but it really helped reinforce our understanding of the material. Teaching is a very effective learning tool. In fact, when we were talking with Robert Kiyosaki during a recording session on Monday, he said one of the reasons he works so hard teaching is because he learns so much!
In the afternoon of the 2nd day, the crowd was divided into teams and each team was assigned one of the case study properties on which to write a Letter of Intent (LOI). It was like being on The Apprentice! The pressure was mounting to finish the analysis and craft an offer that would be strong enough to win, but without overpaying for the property. As the announcer counted down the time, the tension mounted. People were running to the front of the room to submit their offer before the time ran out!
A representative from each team was called up to sit with their competitors in front of the panel of judges. One by one, each had just 2 minutes to present the offer. Then the panel would begin to question and negotiate. Having been through this process many times ourselves, we can tell you is that very realistic!
There were far more lessons than could ever be contained in this short report, but even with all of the experience we have in the real world of real estate, The Real Estate Guys definitely discovered some new things. Plus, we made lots of new friends!
Overall, we thought it was a great event – well organized, well produced and lots of fun. We can't wait to go to the next one!