Another not-so-subtle clue in the news … Fed chair Powell warns that commerical real estate values could plummet because of crisis … if "financial system strain's re-emerge". Notice Powell makes a distinction between the economy and the financial system. Health crisis > Economic Crisis > Financial System Crisis (credit markets and banks).
The economy needs to generate revenue to make payments on the ginormous debts. If debts go bad, asset values collapse taking bonds and banks with them. Our guess is the Fed will print as many dollars as it takes in an attempt to stop it. Is the dollar strong enough to do it? What if it's not? Get ready … to continue reading, click here >>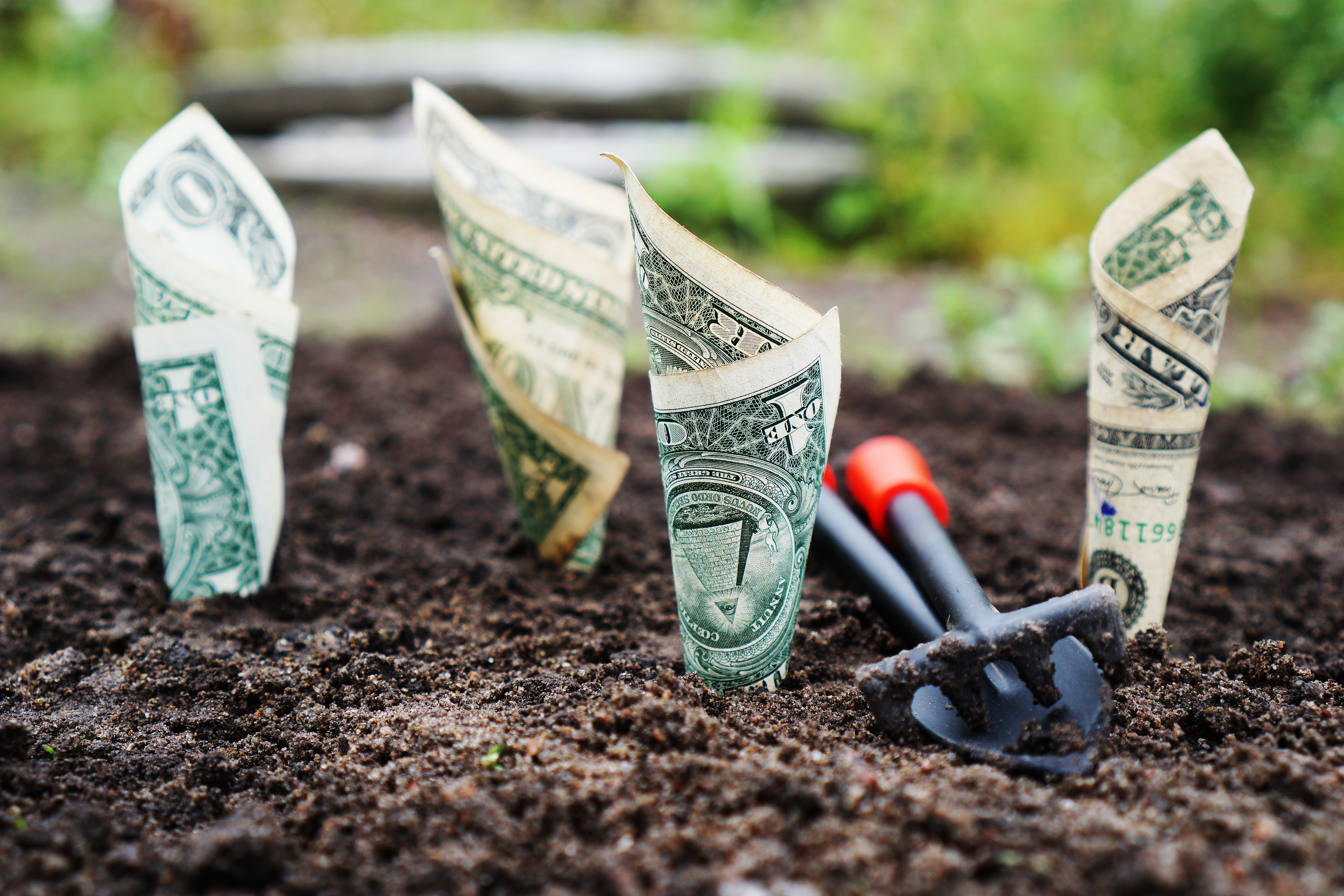 We're sitting down at the Rich Dad radio studio with our long-time friend and the Rich Dad himself … Robert Kiyosaki!
As the world's best-selling personal finance author … Robert is sharing his thoughts on the important differences between public and private investments. 
Robert calls these differences "the three kinds of money." 
We'll also revisit the enduring message of Robert's record-setting book, "Rich Dad, Poor Dad," … and talk about the dangers and opportunities facing investors today. 
In this episode of The Real Estate Guys™ show, hear from:
Your idea-rich host,

Robert Helms

His humor-rich co-host,

Russell Gray

"Rich Dad, Poor Dad" best-selling author,

Robert Kiyosaki
---
Listen
---
Subscribe
Broadcasting since 1997 with over 300 episodes on iTunes!
---
Review
When you give us a positive review on iTunes you help us continue to bring you high caliber guests and attract new listeners. It's easy and takes just a minute! (Don't know how? Follow these instructions).
Thanks!
---
Public investment vs. private investment
This week we're going to talk about the difference between public and private investments … and who better to share ideas than Robert Kiyosaki. 
Robert has been on our show more than any other guest … and for good reason! He is the best-selling personal finance author in the world. 
We're at an interesting point in the real estate business … but also in the economy. 
One of the themes that we've been talking about is the idea of private versus public and investing your money in a place that you understand … and that you're educated about. 
Robert says the first step to understanding public versus private is to understand the shadow banking system. 
"The shadow banking system is what brought down the subprime market. It wasn't real estate that brought down the market," Robert says. 
What the shadow banking system did was inject the veins of the world economy with the most toxic asset classes. Robert says that the way they get you is via public stock market. 
But the beauty of being a real estate guy, Robert says, is that you are actually an untraceable part of the shadow market … but you can also function as a private entity. 
"I realized that the reason I make so much more money is I'm private. I'm not in the stock market," Robert says. 
If you buy a house and it's a rental house, that's not a public transaction … it's a private transaction. 
With all the uncontrollable factors of the public sector … shenanigans, as Robert likes to say … becoming a private investor is a great option. But it's not without risk, and it's not without trouble. 
The pros of being public is that you can get in and out quickly. It's easy to change your course. It's not the same if you have bought an entire apartment complex. 
If you are going to be private … your number one priority is your financial education. 
Cash flow and education
The biggest place where people get stuck is that they don't understand the fundamental premise of what wealth is. 
It's cash flow. 
When you start betting on the asset price … whether it's the price of the house or the price of the stock or with negative interest rates … you're not investing for cash flow yield. 
Instead, you're investing hoping that somebody will come along and pay more for that same bond than you paid for it. It's all gambling … and they want you in their casinos. 
If you invest in things that are real and are producing fundamental profits … you have staying power. You have resilient wealth. 
Part of being a real estate investor is getting in touch with your inner investor. We call it a personal investment philosophy … figuring out what you want real estate to do for you. 
And then you get educated. 
You could look at the fact that real estate isn't liquid as a negative … but it's also a positive. 
Since the market moves slowly, you don't have to jump on a deal this minute or it's gone. 
Instead, you get educated. You study markets. You study properties. You study how the rent works … and then you can grow wealthy over time. It doesn't have to be an overnight success. 
Three types of money
Robert says that he believes there are three types of money today. 
The first is God's money … gold and silver. It will be here long after we are gone. 
Then, there's government money … flat currency … fake money. The only reason fake money exists is for paying taxes. 
The third type of money is people's money … things like Bitcoin and other cyber money. 
Keeping these three types of money in mind can help you develop your investment philosophy as you move forward. 
Robert often says that only lazy people invest their own money … which is why we are big fans of syndication. 
Syndication is a great way to get private. You can invest or create investments that aren't public investments. 
Whatever you do … whatever your personal investment philosophy … get educated, get private, and get out and make some equity happen. 
Hear more from Robert Kyosaki by listening in to our full episode!
More From The Real Estate Guys™…
The Real Estate Guys™ radio show and podcast provides real estate investing news, education, training, and resources to help real estate investors succeed.
---
Love the show?  Tell the world!  When you promote the show, you help us attract more great guests for 

your

 listening pleasure!
The ghosts of the Great Financial Crisis of 2008 still linger (as they should) in the minds and hearts of seasoned real estate investors …
… even though it's been a an equity party for the last 10 years.
Of course, no one wants to hear it might be ending. Then again, every new beginning comes from another beginning's end.
And as we recently noted, a bend in the road isn't the end of the road … unless you fail to make the turn.
Right now, it seems like the global financial system is flashing caution lights all over the place.
Consider these recent headlines …
U.S. Treasury bond curve inverts for first time since 2007 in recession warning – Reuters, 8/14/19
Ex-Fed boss Greenspan says 'there is no barrier' to Treasury yields falling below zero – MarketWatch, 8/14/19
China Prepares Its "Nuclear Option" In Trade War – OilPrice.com, 8/13/19
Some real estate investors see these headlines … and yawn. Probably a mistake.
Experienced real estate investors and their mortgage professionals know mortgage rates pivot off the 10-year Treasury yield.
And because mortgages are the most powerful tool in a real estate investor's toolbox and interest one of the biggest expenses, interest rates matter.
Regular listeners know we like fixed rates now because the risk of rates rising is greater than the benefit of them falling further.
It doesn't mean they will. There's a LOT of effort to keep them down.
In fact, just a year ago, 10-year Treasury yields were nearly 3.5 percent and today it's half that. But at just over 1.5 percent, how much lower can they go?
You'd be surprised.
After all, the venerable Alan Greenspan himself is publicly raising the possibility Treasury yields could fall below zero.
How is that even possible?
Who makes a loan (buy a bond) not just for free (no interest income), but knowing they'll get paid back LESS than the principal amount?
You might think no one in their right mind would do that, yet …
Negative-Yielding Debt Hits Record $14 Trillion as Fed Cuts
Bloomberg, August 1, 2019
And in Denmark, home-buyers can get a 10-year mortgages at NEGATIVE .5 percent interest …
More good news for homeowners: Mortgages below 0% at fixed interest rates
(Unless you're fluent in Danish, you'll need to run this one through Google translate)
Home-buyers are being PAID to borrow.
So you can add negative interest rates to the list of items under "this time it's different" … because this has never happened before.
What does it mean?
We're still working on figuring that out. but we think it's a clear sign something is broken … or least seriously different.
One of our favorite Brainiac economic commentators and an unconventional thinker is Keith Weiner at Monetary-Metals.
In a recent essay, Keith argues that based on the Net-Present-Value calculation, when interest rates hit zero, the value of assets become infinite.
We're not sure we agree, because the limiting factor is the ability to debt service … even if all you're doing is repaying principal.
But we do agree the result of cheap money is equity growth.
And this creates a HUGE and unique opportunity for income property investors.
That's because when you get a mortgage to buy an income property, you're also purchasing the income to pay down the loan.
Of course, this doesn't mean it's a risk-free ride.
If you lose your self-control and pay more for the property than the property's income can service, you've transitioned from investor to speculator.
Now you're banking on the equity growth in the property to compensate you for the negative cash flow … a subsidy that must come from someplace else.
This structure is most likely to occur with 1-4 unit residential properties because those lenders will let you supplement the property's income with your own.
A word to the wise …
Unless you have a very specific, high probability plan to raise rents post-purchase …
… be VERY careful about buying a negative cash-flow property in an uber-low interest rate environment.
It's doubtful lower rates will come along to reduce your interest expense and boost cash flow.
Of course, most commercial lenders won't make a negative cash-flow loan, so if you're playing at the pro level, you're less likely to step on that landmine.
But the aforementioned headlines have some even MORE CONCERNING things to consider …
First, yield-curve inversion has preceded the last five recessions.
Fortunately, those recessions don't usually show up for about year and a half.
So if you pay attention today, there's no reason to be blind-sided in two years. Hopefully, you've got time to prepare. But the clock is ticking.
Recessions mean softer employment and less Main Street prosperity.
Remember, when things are tight, people and businesses tend to move where the cost of living and tax burdens are lower.
Keep this in mind when picking markets, property types, and price points.
It's always good to have some people above you on the food chain, who will move down and bolster demand in your niche during tough times.
Of course, that's just your run-of-the-mill market-cycle awareness. Nonetheless, it's always good to remember the basics.
But what if the system breaks down? What if the "this time it's different" items tell a different story?
We've been watching this for quite a while.
We first spoke about it at the New Orleans Investment Conference six years ago.
We got into more detail on it at our Future of Money and Wealth conference. Of course, we've been writing about it regularly.
Now we're talking about it even more because mainstream financial media is finally taking notice. Maybe we're not crazy.
So even though we just wrote about it last week, when you hear about "nuclear options" in a trade war between the two biggest economies, would you rather hear the warnings multiple times … or risk missing it altogether?
And what if the Fed is really lowering interest rates to preemptively buffer the impact of China pushing the nuclear button? Will it be enough?
There's a lot of hype about "the best economy ever" … and perhaps statistically it's true.
But if interest rates spike suddenly, all that "best ever" talk goes away, along with trillions in equity … and it's a whole new ball game.
Our pal Peter Schiff thinks the Fed will create trillions of dollars in a desperate attempt to reflate asset prices and keep rates down.
Gold is suggesting foreign central banks are preparing for trouble.
Those aware and prepared will make fortunes. Those unaware and unprepared will likely take a hit … or worse.
It's not the circumstances that are good or bad. It's how well you're prepared and how quickly you respond when things start moving quickly.
The warning lights are flashing. Better to be prepared and not have a problem, than to have a problem and not be prepared.
Now is the time to expand your education, understanding, and network … and fortify your portfolio, just in case.
Until next time … good investing!
More From The Real Estate Guys™…
The Real Estate Guys™ radio show and podcast provides real estate investing news, education, training, and resources to help real estate investors succeed.
---
Love the show?  Tell the world!  When you promote the show, you help us attract more great guests for 

your

 listening pleasure!
Some people think housing is a driver of economic growth.  But that doesn't make sense to us.
Sure, a robust housing market creates a lot of jobs from construction all the way back through the supply chain.
But housing itself is a by-product of prosperity, not a creator of it.  After all, who buys a house first … and then gets a job?  It's the other way around.
So we think housing is not a leading indicator, but a trailing indicator.
With that said, in addition to reflecting economic prosperity, housing definitely plays a role in driving economic activity.  But not in the way most people think.
So let's take a look …
Economic activity isn't about asset values.  It's about velocity … transactions … how fast money is flowing through society.  That's why they call it currency.
But it isn't really money that's flowing.  It's credit. It's a subtle, but important difference because you can't create money from nothing.  Only credit.
If you're not familiar with the VERY important difference between money and credit, you should strongly consider investing in the Future of Money and Wealth video series …
… because G. Edward Griffin (author of The Creature from Jekyll Island) does an amazing job of explaining it all in an easy to understand way.
The fundamental principle to understand is that a loan is an asset to a bank.
When a bank makes a loan, they effectively create "money" from nothing by issuing credit.
Obviously, the biggest loans in most people's lives are mortgages on houses.  So that means banks are creating LOTS of "money" by extending credit.
Meanwhile, governments issue bonds, which are simply humungous, glorified IOUs … like a mortgage.  Except the collateral isn't a house … it's the citizens' earnings.
And when the mother of all banks, the Federal Reserve, buys government bonds, they are effectively creating "money" by issuing credit.
Now when all this "money" gets into the financial system it pushes asset prices up.  But not evenly.  And no one know for sure where it will all end up.
If lots of the new "money" goes into bonds, bond prices go UP and interest rates go DOWN.  There was a LOT of that going on over the last decade.
Similarly, if it goes into stocks, then stock prices go up.  There was a lot of that over the last decade also.
One big driver of rising stock prices has been corporations pigging out on cheap debt and then using the proceeds to buy back their own stock.
But remember, this isn't economic activity … it's just inflation of asset prices.  So it's a mistake to think a rising stock prices means a booming economy.
In fact, "stagflation" occurs when prices go up, but economic activity is slow.
And just last week, former Fed chair Alan Greenspan said he sees stagflation coming to an economy near you.
At the same time, fellow former chair Janet Yellen is warning of excessive corporate debt.  We were just talking about that in our last commentary.
Funny.  Neither Greenspan or Yellen has said anything about the Fed going insolvent.  Pay no attention to that man behind the curtain.
Meanwhile, Fannie Mae's economics team recently announced their prediction of slowing economic activity in 2019.
And just so you don't think they're merely jumping on the bandwagon, Fannie Mae Chief Economist Doug Duncan predicted this in his Future of Money and Wealth presentation on our last Investor Summit at Sea™.
All this to say, there are some notable experts saying the economy could be in for some headwinds in 2019.
So back to housing and its role in goosing economic activity …
Anyone paying attention knows housing prices have bounced back nicely from their 2008 debacle.
And almost everyone who bought early in this last run-up has built up gobs of equity.  Good job.
Unsurprisingly, consumer confidence, cash-out refinances, and consumer spending all surged in 2018 … as households became equity rich … and then tapped that equity to SPEND.
In other words, credit flowed through housing to consumer spending which drove a lot of economic activity.
So it's not housing construction that's a leading indicator … it's rising prices and equity.
But as housing price appreciation slows … it's no surprise consumer confidence is dipping too.
Remember, consumers are usually the last ones to realize what's coming.
So again, it's the flow of credit into home prices and equity … and then the flow of credit through home equity to consumers … and then from consumers into the economy … that be a leading indicator of what's coming down the line.
There's one more nuance to consider …
As we've been pointing out for the last few months, there are LOTS of reasons to think more money is heading into real estate.
A combination of the best tax breaks, Opportunity Zones, and nervous stock investors fleeing Wall Street in record numbers to seek a safer haven in housing … all could have real estate setting up for a nice run.
But be cautious.
Because if Alan Greenspan is right about stagflation … rising prices without rising real wages and economic activity …
… then real estate PRICES could rise from big money seeking safety … while the rents you use to control the property could be under pressure.
Consider RentCafe's recent year end report, which found the most popular things renters searched for in 2018 were "cheap" and "studio."
So as we've been suggesting for quite some time …
… it's probably safer to focus on affordable markets and product types… using long-term fixed financing … and focusing on solid cash-flows to position your portfolio to ride out a slow-down.
We're not saying there will be slow down.  But others are.
And it's better to be prepared and not have a slow-down, than to have a slow-down and not be prepared.
And remember … asset prices and economic activity are NOT one and the same.
Until next time … good investing!
More From The Real Estate Guys™…
The Real Estate Guys™ radio show and podcast provides real estate investing news, education, training, and resources to help real estate investors succeed.
---
Love the show?  Tell the world!  When you promote the show, you help us attract more great guests for 

your

 listening pleasure!
Physical Precious Metals – A Guide to Getting Started
Gold, silver, platinum, and palladium … oh my!

Diversify your investment portfolio with a real asset that stands the test of time.
Physical precious metals are widely traded and competitively priced. This makes coins and bullion … from gold and silver to platinum and palladium … a great arena for beginning investors.
Dana Samuelson has worked for some of the most influential precious metals trading companies. In this exclusive guide, Dana shares knowledge gleaned from more than thirty years of experience with YOU.
Jump in and learn:
The do's and don'ts of dealing in precious metals

Which products Dana recommends and why

Why scarcer, historical coins are viable investment options

And much more!
Simply fill out the form below to get your free copy of "Physical Precious Metals – A Guide to Getting Started…"

No doubt you've heard Facebook's stock face-planted recently. But just in case, here's the whole gory story in just three headlines over five days …
Facebook stock hits record high ahead of earnings – MarketWatch 7/25/18
"Investors … continue to shrug off … gaffes … with privacy and security … Chief Executive Mark Zuckerberg … said … the company has not seen an impact on the company's top line."
Facebook's stock market decline is the largest one-day drop in US history
– The Verge 7/26/18
"Facebook's market capitalization lost $120 billion in 24 hours."
Facebook's stock set to enter bear-market territory after third straight decline – MarketWatch 7/30/18
"The stock has now fallen 22% from its record close … on July 25."
Of course, if you're a real estate investor this may seem like only a moderately interesting side story buried in all the news flying across your screen.
And maybe that's all it is.
Then again, maybe there are some things to be gleaned from this epic implosion … even for real estate investors.
Lesson 1: Just because everyone else is … doesn't mean YOU should
Your mom probably taught you that. But it's good investing advice too. It's never smart to be late to an equity party … or late leaving.
The so-called FAANG stocks (Facebook, Apple, Amazon, Netflix and Google) are the "must have" stocks for … just about EVERYONE.
The problem is popular assets often get bid up well past their fundamental value … as speculators jump in hoping to ride the upward trend for awhile …
… and hoping to be fast enough to get out before the trend turns.
Of course, hope isn't a very good investing strategy.
Lesson 2: Don't ignore problems just to keep hope alive
Notice the quote about investors continuing to shrug off bad news … ignoring the obviously developing problems at Facebook.
So when Zuckerberg comes out right before the bad news … even as Facebook's stock was heading to a record HIGH … and says the problems aren't affecting the top line …
… investors apparently chose to believe him, … and not heed the clues in the news that clearly showed Facebook was headed for stormy seas.
Now, investors are suing Facebook and Zuckerberg for misleading them.
But investors should also look at the big picture, and consider the motives of these who claim as is well.
Remember this classic assurance from the world's foremost banker?
"Importantly, we see no serious broader spillover to banks or thrift institutions from the problems in the subprime market."
– Federal Reserve Chairman Ben Bernanke on May 17, 2007
Just a year later the financial system all but imploded.  But the danger signs were there …
Peter Schiff and Robert Kiyosaki were warning people. Most didn't listen.
We didn't. But you can be SURE we listen today.
Lesson 3: Momentum is a condiment … not a meal
With real estate, sustainable profit is all about the income.
Sure, it's great when things get hot and people want to pay MORE for the SAME income.  But at some point, the numbers don't make sense.
You can bad fundamentals and invest primarily because "it's going up." But when momentum fades, prices snap back to fundamentals.
If you're on the wrong end of it, it's painful.
Of course, if you see it coming, you can cash out via refinance or sale, and store up some dry powder for the soon-to-be-coming sale.
Lesson 4: Trends and indexes are interesting, but the deal's what's real
We have a big, diverse audience … so we talk about big picture stuff. It's important to see the big picture.
After all, every asset you own is floating in a big sloshing economic sea.
If you're not aware of weather patterns and watching the horizon, you might not see storm clouds and rough waters forming.
But investors make money in EVERY kind of economic environment, so it's not the conditions which dictate YOUR success or failure.
It's your attention to being sure each individual deal YOU do makes sense.
That means the right market, product type, neighborhood, financing structure, and management team.
Keep the deal real … and have plans for what you'd do in a variety of economic situations …
… so when conditions change you're not caught unaware and unprepared.
"The time to repair the roof is when the sun is shining."
– John F. Kennedy
Lesson 5: Train wrecks in stocks can be tee-up for real estate
This is our favorite.
It's not that we take joy when the stock market reveals its true character … but we know it's a wake-up-and-smell-the-coffee moment for many Main Street investors.
As our friends Chris Martenson and Adam Taggart recently pointed out …
… if you take the FAANG stocks out of the stock indexes, the highly-touted stock index returns would have been NEGATIVE.
It's hard to diversify when you you're exposed to the hot stocks everyone's piled into … directly or indirectly.
So as Main Street investors come to suspect the disproportionate influence just a few arguably overbought stocks have on their TOTAL net worth and retirement dreams …
… history says people's hearts turn home to an investment type they instinctively understand and trust. Real estate.
So for those raising money from private investors to go do more and bigger real estate deals, a stock market scare can make it easier for your prospects to appreciate what you're offering them.
Lesson 6: Do the math and the math will tell you what to do
Very few paper asset investors we've ever met actually do the math.
They either buy index funds based on trends and history, and don't realize most are exposed to the same small group of hot stock everyone owns …
… or they buy stocks based on a hot tip, a gut feeling, or a recommendation from someone they think is smarter than they are.
But real estate math is SO simple to understand and explain.
And when you can quickly show a Main Street paper investor how a 15-20% annualized long-term return on investment real estate is quite realistic … with very moderate risk …
… real estate is the CLEAR winner.
Even a modest 3% per year price appreciation on 20% down payment (5:1 leverage) is 15% average annual growth rate.
Add to that another 2% or so a year in amortization … paying down the loan using the rental income … you're up to about 17% annualized equity growth.
Toss in another modest 3-5% cash-on-cash and some tax benefits and you're pushing 20% annualized total return pretty fast.
And that's just bread-and-butter buy-and-hold rental property.
There are all kinds of specialty niches and value-add plays which allow active investors to goose returns …
… or for a syndicator to put a lot of meat on the bone for their passive investors … and still take a piece for doing the work.
Lesson 7: Monitor your portfolio for weak links and over-exposure
Lots of paper investors who didn't even know they were exposed to Facebook are finding out the hard way …
… just like when we didn't realize our whole investing and business model depended on healthy credit markets.
So be aware …
When you're overly exposed to a critical factor like interest rates, credit markets, a tax law, a specific industry or employer, or even a currency or financial system …
… you run the risk that a single unexpected event can take a BIG bite out of your assets.
And while you might not be able to fix everything right away, the sooner you're aware of the risks, the sooner you can start preparing to mitigate them.
Until next time … good investing!
---
More From The Real Estate Guys™…
The Real Estate Guys™ radio show and podcast provides real estate investing news, education, training, and resources to help real estate investors succeed.
We're just two weeks removed from an epic educational and networking experience at the New Orleans Investment Conference.
While we were there, we threw a little private party and Robert Kiyosaki, Peter Schiff, Chris Martenson, and Brien Lundin all showed up to hob-nob with our listeners.  Very fun.
During the conference, Robert Helms emceed a fascinating panel called The Future of Money, with panelists Doug Casey, Danielle DiMartino Booth and Chris Martenson.
(Side note: Chris Martenson, Brien Lundin and Peter Schiff are all confirmed for the 2018 Summit at Sea™ … and we're still recruiting several other VERY notable speakers.)
It's clear the future of money and wealth is on the threshold of MAJOR change.
For most people "the dollar" is synonymous with money because their income and wealth are denominated primarily in dollars. So the future of the dollar is an important topic.
Right now, the U.S. dollar is the world's reserve currency … and Treasuries are considered the safest, most liquid place to save excess dollars.
Treasuries are Uncle Sam's IOUs.  They're technically called bills, bonds, and notes … but they're all debt.
Treasuries also play a major role in how market interest rates are determined … so if you're a user of debt, the future of Treasuries affects you also.
Yields (rates) and prices of Treasuries are a function of supply and demand.
Like apartment buildings, when investors bid prices UP, yields (like cap rates) fall. 
You may already know it, but just in case, the math is simple:  Income / Price = Rate
For example, $60,000 net operating income on an $800,000 property is a 7.5% cap rate. 
If investors bid the property up to $1 million, it's $60,000 / $1,000.000 = 6% cap rate.
So high demand creates upward pressure on prices, and downward pressure on yields (cap rates).  Make sense?
The same with Treasuries.  As long as demand is robust relative to supply, interest rates are low.  Strong demand for Treasuries means low interest rates.
If anything substantially alters the supply / demand equilibrium in Treasuries, YOUR asset values and interest rates will feel it.
Lots of government debt means lots of Treasuries for sale.   We're pretty sure that's not changing soon.
But TOO MUCH supply means lower prices.  Just like when lots of houses in a neighborhood are for sale at the same time.
DEMAND for Treasuries comes from private investors (small and large), and political investors (governments and central banks).
Private investors buy Treasuries to park large amounts of cash, use as gambling chips in the Wall Street casinos, or serve as collateral in complex financial transactions.
Governments also buy Treasuries as a place to park their reserves.  China and Japan are at the top of the list with over $1 trillion each. 
Treasuries are denominated in dollars.  So countries buy dollars with their own currency, or sell things to the United States and get paid in dollars … then use those dollars to buy Treasuries.
To keep the worldwide economy going, Uncle Sam issues lots of Treasuries and the Fed prints lots of dollars.
As long as everyone trusts the dollar, it's all hunky-dory.  And this is why so many of our big-brained friends are concerned. 
As we chronicle in our Real Asset Investing special report, China's been making substantial moves to undermine the dollar as the world's reserve currency.
We recently commented on this … and the story continues to unfold.
Here's the quick backstory …
When the dollar became the most trusted currency on earth in 1944 it was backed by gold.  In 1971 Uncle Sam defaulted on the gold backing.
Not surprisingly, the world dumped dollars which triggered excessive inflation (rising prices, loss of purchasing power).  The U.S. quickly came up with a plan to save the dollar.
Uncle Sam made a deal with Saudi Arabia … for oil to ONLY be sold for dollars and the Saudi's would invest their profits in Treasuries.  Clever.
Then the Fed raised rates to nearly 20% to "break the back of inflation."  If you wonder why inflation is scary, look at life in Venezuela right now.
Inflation is caused by too many dollars in circulation relative to goods and services available.
High interest rates slow borrowing.  It's a long story, but new dollars are born when you borrow.  Reducing borrowing slows the birth of new dollars.
High interest rates also suck excess dollars into banks and Treasuries, as people and nations save for yield (interest).
These moves shifted demand for the dollar from Uncle Sam's savings (gold) to the oil and bond markets. 
Back then, the U.S. had the biggest manufacturing economy, most productive workforce, the strongest military, and very little debt.
Of course, MANY things have changed … and more change is likely coming to an economy near you.
Today, no one cares about gold … except China and Russia, who are accumulating hundreds of tons a year.  Hmmm… that's interesting.
Coincidentally, Russia and China are the #2 and #3 military powers in the world behind the United States.
China is now the largest manufacturing economy and top importer of oil.  Russia is the #2 seller of oil … behind (wait for it …) Saudi Arabia.
Russia and China recently made a deal to trade oil in Chinese currency (the yuan) … instead of dollars.   
China already has major oil producers Iran and Venezuela on board the petro-yuan train.
And now there's talk China will "compel" the Saudi's to deal in yuan too.  When you're the big customer, you have negotiating leverage.
China also recently announced plans to create a yuan-denominated oil contract, which some say is a big step towards creating a robust yuan-backed bond market.
And to top it all off, it's been reported China is flirting with the idea of backing those petro-yuan contracts with gold.
The Chinese are infamous for seeing a good idea and copying it. 
Right now, it seems China has reverse-engineered the dollar's rise to dominance and is simply copying it … and it looks like they're making steady progress towards their goal.
The BIG questions are …
What does it mean to YOU and what can YOU do to grow and protect YOUR wealth?
Of course, that's a HUGE discussion and we're working on something BIG to address it.
For now, when you think about the future of money and wealth, here are some things to consider …
Investors, many probably born after 1971, are piling into Bitcoin … driving it up at an insane rate.
Motives we've heard for Bitcoin-mania include moving wealth into an "asset" which can't be simply printed out of thin air.
Interestingly, Bloomberg reports that online searches for "buy Bitcoin" have exceeded "buy gold." 
Some use the border-less nature of Bitcoin to escape capital controls and discreetly move wealth out of totalitarian jurisdictions. 
Of course, some are buying Bitcoin simply because "it's going up" and they want to strike it rich in dollar terms.
Meanwhile, plans have been announced to launch a Bitcoin futures market … just like already exists for gold.  
Ironically, futures markets are the very mechanism many pundits claim gold prices are suppressed with … to discourage those concerned about the dollar from seeking safety in gold.
We'll see what happens to Bitcoin.  Meanwhile, Russia, China and several other nations continue to accumulate gold.
As for the U.S., it's all about the red-hot stock market.
Of course, as our friend Simon Black points out, the top performing stock market is Venezuela. So a booming market isn't necessarily the bellwether of a healthy economy.
Where does real estate fit into all this?
History says real estate fares pretty well when shift happens.
Even in chaotic financial times, people still need a roof over the head, crops still need to grow, commerce goes on … and real estate is at the center of human activity.
Of course, that doesn't mean all real estate investors everywhere make it. 
We took it hard in 2008 because we weren't prepared for a sudden shift.  We're working hard to be better prepared today.
One thing's for sure … there's never been a more important time to get SERIOUS about your financial education and strategic network.
Until next time … good investing!
---
 More From The Real Estate Guys™…
The Real Estate Guys™ radio show and podcast provides real estate investing news, education, training, and resources to help real estate investors succeed.
We're back from what Robert Kiyosaki described as our BEST Summit at Sea™ so far.  It's hard to disagree.  And no, this isn't a pitch for the Summit.
In fact, alumni already grabbed about 40% of the available spots … before we even got off the ship!
While there's no way to describe the magic of the Summit, there are a few valuable ideas worthy of mention.
Developing social capital
New Summit faculty members Chris Martenson and Adam Taggart (The Crash Course and Peak Prosperity podcast) shared the importance of "social capital."
After a compelling presentation about the inevitable collision between exponential growth and finite resources (a fascinating topic!), Martenson and Taggart suggested your prospects for prospering will rely heavily on your network of relationships.
That's true whether a crisis strikes tomorrow or 100 years from now.
And it's not just knowing a large quantity of people … it's who those people are and how well you know them.
But even if a crisis NEVER hits, it's wise to invest in quality relationships.
Surprise faculty member, Ken McElroy often says, "If you want to change your life, change the people you hang around with."
This year, we had several young people take advantage of our Young Adult Program.  It allows a limited number of young adults ages 18-25 to get into the Summit for only $2,500.
More importantly, it gave these young people close personal access to many highly successful investors and thought leaders.
Our other surprise faculty member, Simon Black of SovereignMan.com joined Kiyosaki and McElroy for a one-hour private session with these young adults.
Simon said it was the most powerful experience in his four years of being a part of the Summit.
Going forward, we're dedicating up to 30 seats on next year's Summit to our Young Adult Program.
We believe investing in young people is one of the BEST investment we can make.  And we're thrilled our super-star faculty agrees!
But whether you're young or not-so-young, if you're interested in taking your education, business and investing to the next level, it's wise to put concerted effort into developing good relationships with great people.
Summit faculty member and legendary sales trainer Tom Hopkins (How to Master the Art of Selling) reminded us the key is being of service to others.
So it's not what you GET that matters most … it's what you GIVE.
That's easy to say, but often hard to do when our own urgent needs are clamoring for attention.
Tom says always remember, "Use money and serve people.  Don't use people and serve money."
A billion-dollar boo-boo
Consider the recent flap over United Airlines handling of an overbooked flight.
It's a case study in forgetting the MAIN thing.
Unless you've been off-planet for the last few days, you know a ticketed customer was forcibly removed … literally dragged … from a plane because the airline wanted his seat to reposition their own staff.
The details are all over the news, but the bottom line is the airline decided to "save" money by not raising the bid to buy people off the plane, or making other (presumably more expensive) arrangements to get their staff where they needed them.
In short, they served money and used people.  Oops.
Of course, the horrific decision and resulting disastrous PR resulted in a nearly BILLION dollar loss of market value.
And that's probably just the beginning of losses which will include customers, employees … plus money spent on public relations, training, and let's not forget … LEGAL.
It's shocking a mature business could be so short-sighted.
Relationships are the REAL asset
The beauty and danger of real estate is it's not traded in impersonal, highly automated exchanges.  It's a very PERSONAL business.
If you've got a good reputation and great relationships, real estate is actually pretty easy.
If your reputation is poor and your relationships are weak, you're almost always looking at leftovers.
But it's not just about deal flow … or even raising money.
Relationships provide access to ideas, perspectives, wisdom, encouragement, and inspiration.
Relationships change who you are, how you see yourself, what you reach for, and what you believe you can achieve.
We spoke on the Summit about Roger Bannister, the first human to run a mile in less than four minutes.
Until he did it, it was commonly believed it wasn't physically possible.
But once he did it, others soon followed … because he broke the mental barrier holding so many people back.
If this can be done in the world of athletics, where a certain level of physical skill is required … imagine what can be done in a less demanding arena like real estate investing.
During the course of the Summit, we heard from investors who started with next to nothing … and grew portfolios of THOUSANDS of rental units in just a few years.
Until you're around them, it SEEMS impossible.  But when you meet them and hear their stories, it opens your mind to the possibilities.  It EXPANDS your dreams and beliefs.
An epic experience
There were so many GREAT sessions including Peter Schiff on navigating the Trump economy, G. Edward Griffin on how the Fed affects everyone, Fannie Mae's chief economist Doug Duncan on the state of the U.S. economy and housing … and MANY more.
We had nearly 25 faculty members … our biggest ever!
Perhaps one of the best parts of the Summit were the eight expert panels featuring some of the biggest brains on banking, precious metals, marketing, real estate niches, the next crash, and more.
In the information age, panels are really powerful.
It's one thing to HEAR a great mind share big ideas.  But you can do that online.
It takes you to a whole new level when you watch several great minds DISCUSS big ideas. And to be a part of the conversation yourself?  Priceless!
With limited space on each year's Summit, we realize it's not possible for everyone to be there.  Hopefully someday, YOU can join us!
But in the meantime, we encourage you to seek out the smartest, most accomplished people you can … and find a way to get into high quality, win-win relationships.
They'll expand your thinking, show you possibilities you didn't know existed, open doors and make introductions to people and places you might otherwise take months or years to get to.
There's nothing we know of that can help you accelerate your success faster than smart investments in building social capital.
Until next time … good investing!
---
More From The Real Estate Guys™…
The Real Estate Guys™ radio show and podcast provides real estate investing news, education, training and resources to help real estate investors succeed.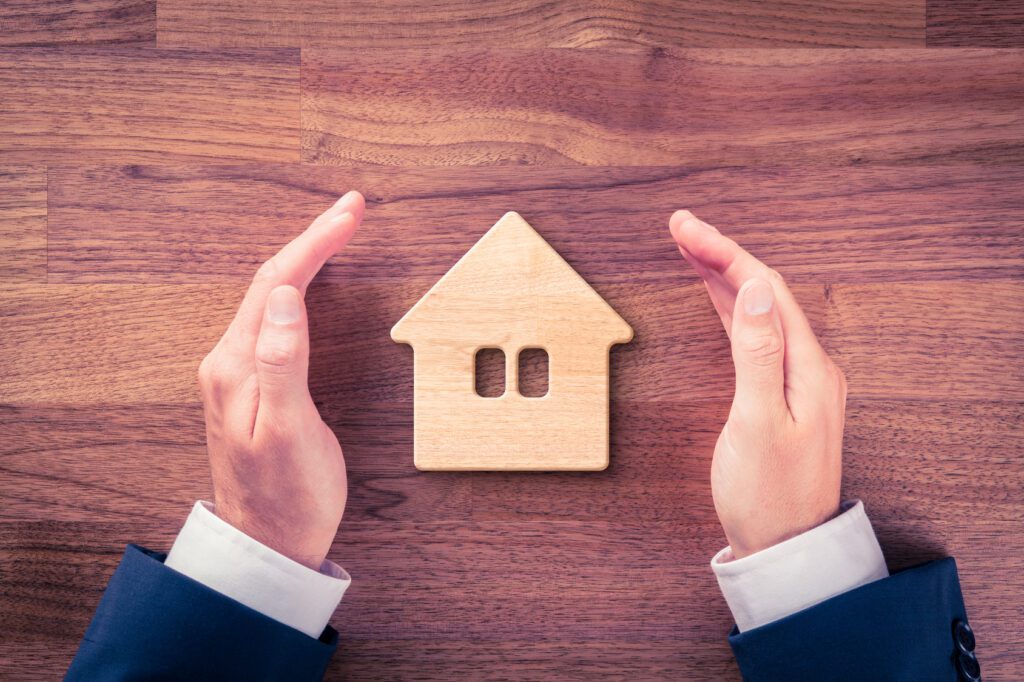 After one of the most turbulent elections in the United States, one thing is clear … we live in a time of massive uncertainty.
If you feel like the ship is sinking, rather than being depressed or concerned, we advise you be DILIGENT.
This means putting yourself in a position to mitigate the risks and capitalize on the opportunities swirling around you.
We believe real estate is one of the safest investments you can make during uncertain times.
In this episode, we discuss areas of concern and opportunity. You decide what position you want to take, and how to protect yourself if things go wrong and keep your assets from being "low hanging fruit" for financial predators.
In the panic room studio for this episode of The Real Estate Guys™ radio show:
Your safe-haven host, Robert Helms
His risky-business co-host, Russell Gray
---
Listen
---
Subscribe
Broadcasting since 1997 with over 300 episodes on iTunes!
Review
When you give us a positive review on iTunes you help us continue to bring you high caliber guests and attract new listeners. It's easy and takes just a minute! (Don't know how? Follow these instructions.)  Thanks!
---
But first, understand the U.S. dollar
To understand threats to your investments in the U.S. market, you first need to understand our currency.
For the past 100 years, the U.S. dollar has been under ATTACK.
For better or worse, our beloved greenbacks have been constantly losing value by the Federal Reserve since its founding in 1913.
This happens subtly and slowly with inflation.
Doesn't that mean real estate investors can buy properties cheaper? Yes!
BUT it also means the dollar – the basis of our ENTIRE FINANCIAL SYSTEM – could go the way of the dodo …
The trend is clear. If that happens will you be prepared?
Speaking of the U.S. and world financial system, we live on a currency of debt.
We borrow money into existence. creating insurmountable debt in the process.
For instance, if you had an economy of $100, and borrowed the money into existence at a 10% interest rate, you would owe $110 at the end of the year. That's $10 more than what you actually have.
It's a cycle of eternal, perpetual debt.
There can be a devastating domino effect by something as simple as someone defaulting on a loan.
Bring back any memories of 2008? During that market crash, property wasn't the problem. People were able to assume loans and sell properties.
It's not about having the real estate, it's about the STRUCTURE. Loans in 2008 weren't structured to weather the storm.
Real estate investment in a safe haven portfolio is about having the real estate with the right structure for an UNSTABLE financial system.
It's always better to be prepared and not need it, than not prepared and need it …
Focus on income over appreciation
One way to shore up against damages is to focus income in the right places.
With real estate, INCOME is EQUITY.
It's easy in a hot market to focus on equity outside of income. If you can sell a property for more than you paid for it, you make money, right?
Yes in a technical sense, but it's not as solid as other methods.
To increase income fundamentally, you need to improve value of property.
Favor assets with income you can influence. Pick a market, then choose property strategically to maximize profit opportunity and gain equity.
Unlike investing in stocks and shares, with real estate there are SO MANY things you can do to increase income, and create a "durable income." To name a few ideas:
Select a desirable property.
Select an area with a high number of renters.
Upgrade the property.
Build new units.
The bottom line? Increased income means increased equity.
If the dollar were to collapse, your tenants will always find some way to add value to you to earn the roof over their head, because it's a basic human need.
Use cash flow to create equity
Real estate gets a bad rap for being a slow way to build wealth.
That is true from a strict cash flow perspective …
HOWEVER, when you realize that properties like stocks trade for a multiple of earnings, a new world is open to you.
You can manage a cash flow topline (like revenue and expenses) with a solid bottom line (net operating income). Your portfolio of assets can be creating value no matter that the currency is.
Real estate TRANSCENDS borders, economic times, currencies, and more.
Building a portfolio of income-creating real estate that addresses basic human needs, agriculture, energy, and niches in housing, creates SAFETY.
These things will be in demand despite the ups and downs of the economy.
Consider the "time horizon" of your investments. Rather than flipping homes, (buying, fixing up, selling) you are adding to your portfolio.
Times change. Properties increase and decrease in value.
Interest rates are high, then low, then high again. There an ebb and flow to so many factors over the span of 10 to 20 years.
We want to increase value from inflation and appreciation. We do this by CONTROLLING a property long-term—through the cash flow.
Hedge all the bets… counter-party risk
Many people think about investing for income as investing in bonds, annuities, CDs, bank accounts, etc.
Real estate investors think about buying real estate properties.
The hard truth is whatever you have purchased relies on someone else in some way.
A bond is only as good as the person behind it. If they go bankrupt or default, you are out of income.
All kinds of investments are risks. Real estate mortgage is counterparty risk, tenants are a counterparty risk … so WHAT can you do?
Identify income from real assets and not liabilities that can default.
Tenants who cannot pay rent can be evicted and replaced with paying tenants.  Can you imagine if bonds worked that way?  They DON'T!
On the mortgage side of things, private money loans typically have 30-40% of equity in the property, and the borrower is making the payment.
If they default, your assignment of rent clause gives you the rental income. You then can take over the property through foreclosure, replace the tenants, sell it, etc.
Real estate is superior to a paper asset from a yield, tax, and counterparty risk perspective. To get a report on real asset investing, send an email to realasset (at) realestateguysradio  (dot) com
Warding off financial predators
When you have a lot of assets in a big portfolio, your wallet is hanging out there.
Like an armadillo or porcupine curling up, there are lots of things you can do to make yourself undesirable to predators.
Picture a large tree as a metaphor for the grand scheme of investing:
The low hanging fruit that predators can access easily are bank accounts, brokerage accounts, properties in your own name and paper assets. Think twice about these investments!
Middle hanging fruit that is more difficult to access are domestic real assets, real estate that is real, investing in private placements, entity structures and private banking (check out our awesome special report with Patrick Donahoe, the Perpetual Wealth Strategy.)
High-level fruit that are impossible to reach for most predators are holding real assets outside jurisdiction and international investing.
How can you get the red target off your back?
Hold assets outside of the financial system. Your brokerage account and bank account are visible by lawyers and courts.
We want to believe the best of our judicial system. Unfortunately, we all know that sometimes whether you are right or wrong has little to do with whether or not you WIN a lawsuit.
Own property in multiple states or go offshore. Spreading your investments across different areas makes it difficult for predators to see all of your investments.
Use privacy structures that make it difficult to find that you are the owner. Liens and second mortgages make you more difficult to go after.
As you grow your portolio, it's important to seek out advisors for professional coaching. You could even invest in your own knowledge through a memorable week with us and our investing expert friends.
Be smart about where and how you invest – and you'll be paid in profits and peace of mind!
---
More From The Real Estate Guys™…
The Real Estate Guys™ radio show and podcast provides real estate investing news, education, training and resources to help real estate investors succeed.