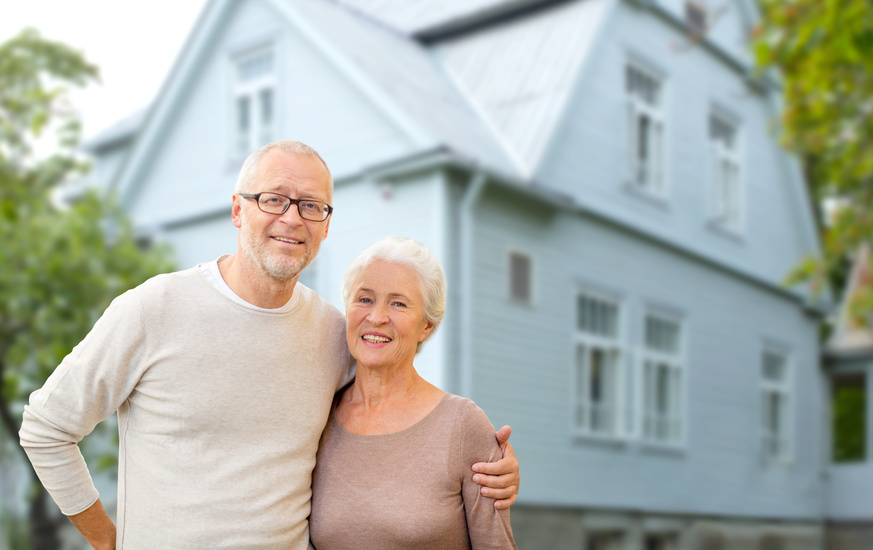 Real estate is like surfing … it's all about riding the waves. 
Smart investors catch a big wave early and hold on for a long ride … and one of the biggest economic waves in history is happening RIGHT NOW. 
It's all being driven by baby boomers. No matter what phase of life the boomers glide through, the businesses that serve them prosper. 
Over the next two decades, the baby boomers hit senior status … and senior-centered industries are set to boom along with them. 
One industry we've got our eye on … healthcare … really, the place where healthcare and real estate meet. 
We're visiting with a seasoned real estate entrepreneur about how investors can ride this particular wave through residential assisted living homes. 
 In this episode of The Real Estate Guys™ show, hear from:
Your booming host,

Robert Helms

His waving co-host,

Russell Gray 

President, CEO, and Founder of RAL Academy,

Gene Guarino
---
Listen
---
Subscribe
Broadcasting since 1997 with over 300 episodes on iTunes!
---
Review
When you give us a positive review on iTunes you help us continue to bring you high caliber guests and attract new listeners. It's easy and takes just a minute! (Don't know how? Follow these instructions).
Thanks!
---
Get rich in a niche
Not all real estate investments are created equal. 
One of the things that drives demand is demographics. As a real estate investor, who are you going to serve … and how profitable can it be?
The old adage goes, "Get rich in a niche."
Today we're talking about a niche that has demographics firmly on its side … which means potentially years of profit for investors like YOU. 
We're diving into senior housing. 
A new approach to senior housing 
Gene Guarino is president, CEO, and founder of RAL Academy … and our go-to guy in the senior housing sector. 
"Everybody's going to get older and eventually need some kind of assisted living," Gene says. 
With aging baby boomers moving our way, senior housing and assisted living is a great niche to be in. 
It works nationwide … and baby boomers are living longer. 
And senior housing is a pretty wide niche. It covers everything from 55 and over communities to hospice care and everything in between. 
Gene's niche within a niche is somewhere in the middle. 
Gene caters to older seniors … typically in their 80s or 90s …  that still want independence but need some help with their daily living activities. 
Right now 4,000 people a day are turning 85 years old. That's 120,000 people a month and more than 1.4 million a year. 
Not all of them need assisted living, but hundreds of thousands of them will … and there's no room at the inn, so to speak. 
One of the biggest misconceptions we need to break is that assisted living is a three-story building with elevators and a common kitchen. 
"What we do is take a single family home in a residential setting. Not a big box facility, but a home," Gene says. "You could literally be living next door to it, and you wouldn't even know it."
Gene and his team take a home in a nice neighborhood and do a little bit of conversion, get it properly licensed, and hire an expert staff.
And the payoff can be enormous. 
Think about it. You might have 10 seniors in a home each paying $4,000 or $5,000 a month. The net profit from this setup is significant. 
A home that might rent for $2,500 or $3,500 a month to a single family now rents for somewhere around $30,000 a month. 
These homes offer a moderate amount of care. The seniors living there don't need skilled nursing help … but they do need some basic help. 
So, senior housing is really in two parts … the real estate side and the business side. 
How you can get involved
The beauty of senior housing is that there are multiple ways to get involved. 
You may have real estate investors who want to own one of these homes … but they don't want to be involved on the business side. 
Or you may have some individuals who don't have the funds to purchase one of these homes … but they are ready and willing to be involved in managing the day-to-day operations. 
Most people don't realize when they walk into an average business that the business owner behind the counter doesn't own the real estate. 
Someone else owns the building and leases it to the business. The business is making money … but the real estate owner and everybody in between is making money too. 
Senior housing means you can own real estate, lease it to an operator, and get it up to twice the market rent with a long-term, low-impact tenant. 
"The key to this transaction is to find a tenant first," Gene says. "Find an operator you can lease the residential assisted living home to." 
There are many reasons to find your operator before you find your property … the primary being taking their suggestions on potential home locations. 
The time is now
So what's the end game? Gene says his students have found multiple profitable strategies from investing in senior housing. 
The first is acquiring multiple homes and then selling them off as a portfolio to a larger conglomerate. 
Another approach is to simply hang on to the properties over the years making really good cash flow and giving the property an opportunity to go up in value. 
Lastly, you can build your own brand and business into something that you can eventually sell as a branded package. 
No matter what you do, Gene says the time is now. 
"Business is good now, and it's getting better and better and better. And once the spike from the baby boomers hits, it's just uphill from there for the next 20 years," Gene says. 
So, to get in position to ride this wave, there are a couple of ways to go. 
You can either passively invest in the real estate with an operator … or you can learn the business side of residential assisted living. 
"I wish there was a training like the one that I give people that I could have attended," Gene says. "It would have saved me so much time, effort, and money."
We always say that the best way to learn is to learn from the people who are already doing what you want to be doing. Through RAL Academy, Gene is enabling investors to do just that. 
Gene's trainings take place over three full days in Phoenix, Arizona. On the second day, students load up and visit some of Gene's operating homes in the area to see what senior housing looks like firsthand. 
To learn more about RAL Academy and opportunities that lie in senior housing … listen in to our full episode. 
More From The Real Estate Guys™…
The Real Estate Guys™ radio show and podcast provides real estate investing news, education, training, and resources to help real estate investors succeed.
---
Love the show?  Tell the world!  When you promote the show, you help us attract more great guests for 

your

 listening pleasure!
It's been said the only thing certain in life is death and taxes.
Of course, properly structured and well-advised real estate investors can usually mitigate most of their taxes. 
Meanwhile, before people die, they live.  Along the way, they get older.  And as people age, their needs change …
… and because entrepreneurship is about serving needs, it's a safe bet there's some opportunity in meeting the needs of aging people.
In a recent radio show, we talked about investing in undeniable demographics … specifically, the baby boomers … who are moving into retirement and beyond.
A few days later, this headline popped up in our news feed:
More Growth Ahead in Seniors Housing – NREI August 16, 2017
"… research shows continued confidence in improving fundamentals …"
 Of course, if you've been following The Real Estate Guys™ for any time, you know senior housing in general … and residential assisted living in particular … is a niche we REALLY like.
The article affirms our belief that …
" Demographics continue to be a big driver for development."
" 'As active as the market is with the product that we have today, we are looking at the tip of the iceberg in terms of boomers hitting retirement age,' says Scott Stewart, a managing partner at Capitol Seniors Housing, a private equity-backed real estate acquisition, development and investment management firm based in Washington, D.C."
'The fast-paced growth of that population in that sector is going to make today's discussion of overbuilding obsolete, because there just aren't enough places for everybody today,' " he says."
 The article is addressing … diffusing … concerns about over-building in the niche …
" Demand mops up new supply."
"Despite the new supply coming online, respondents remain confident in improving fundamentals. A majority of respondents (78 percent) anticipate that rents will rise over the next 12 months …"
Other notable comments include …
"When asked to rate the strength of market fundamentals by region, the South/Southeast/Southwest rated the highest."
"When comparing with other property types, respondents continue to rate seniors housing as a highly attractive property type. Its scores topped that of the five major property types on a scale of one to 10."
Okay, so it's probably clear there's some real opportunity here. 
But if you're a Mom-and-Pop investor, does it make sense to jump into a niche that's attracting big players … or are you just cruising for a bruising?
No … and YES!
When you invest in housing for seniors it's critical to understand the difference between a high-density community and a residential facility …
… and not just from the investor's perspective, but from the resident's perspectve.
Let's start with the resident …
 There are some seniors … probably MOST … and their children (the decision makers in many cases) who'd rather see Mom or Dad live in a real home …
… in a tree-lined residential neighborhood, with a backyard, and neighbors … where residents don't feel like inmates in an institution.
Please understand … we're not slamming the great people or services provided in bigger facilities. 
We're just saying from a senior's perspective, having a room in a home in a regular neighborhood FEELS a lot different than living in a room at a campus for old people.
But for a BIG investor, those individual homes are a logistical problem. 
To move BIG money, you need economies of scale and the ability to buy or build a lot of inventory at one time.
It's the same problem Warren Buffet alluded to when he told CNBC …
"I'd buy up a 'couple of hundred thousand" single-family homes if I could."
The challenge, as noted in this Forbes article about Buffet's statement, is …
"… the cost and logistics of making such an investment in large enough size to move the needle for Berkshire Hathaway is prohibitive."
The point is big money can't play well at the single-family residential (SFR) level …
… even if the SFR's are being converted into highly-profitable residential assisted living facilities.
But YOU can.  And that's why we like them.  Think about it … 
The supply and demand fundamentals are solid. 
The priority for expenditure is near the top of the list for any family.  Taking care of Mom or Dad is far from a discretionary purchase …
… so as an investor, being that far up your tenant's payment priority ladder is a much safer place to be in uncertain economic times.
Plus, much of the money to pay you comes from insurance, government, and the senior's estate.  In other words, you're very likely to get paid … even in a weak jobs and weak wages economy.
Also, you don't have to compete with big money investors, even though they clearly see the opportunity and are moving into the space. 
That's because the barrier to entry for the big money isn't how MUCH money is needed … it's how LITTLE is needed.
Meanwhile, the customers would rather live in YOUR product than big money's product.  So while big money is adding to supply, they're not really in your niche.
This is a BEAUTIFUL thing.
But it gets better …
Residential assisted living homes can't be mass produced.  They need to be built or converted one at a time.  There's very little threat of a big player glutting the market.
And taking lessons learned from watching hedge funds move into the SFR space … big money was only able to acquire tens of thousands of SFRs because huge blocks of inventory were available temporarily through mass foreclosures. 
We don't think there'll be mass foreclosures in residential assisted living facilities.  They're way too profitable.
But because this kind of senior housing is in high demand and highly profitable, at some point big money will start assembling them …
… buying up groups of homes from multi-facility operators … and then buying up nearby individual facilities which can strategically integrate into existing operations.
It's called consolidation … and when it comes, big money will bid up existing operations (creating equity for those already there) …
… because they can recover the "over-payment" through operational efficiencies and financial leverage.
Between now and then, for the street level investor, the big opportunity is to be part of building the inventory by converting homes into residential assisted living facilities …
… cash-flowing along the way … then one day cashing out to big money players. 
And if those big money players never show up … just keep on cash-flowing while providing a much needed service to the community.
Until next time … good investing!
---
 More From The Real Estate Guys™…
The Real Estate Guys™ radio show and podcast provides real estate investing news, education, training and resources to help real estate investors succeed.
We've talked many times about the baby boomers.  While many are homeowners and will remain so in retirement, there's a chunk who will either remain or become renters.
In a 70 million person demographic, a "chunk" can be a sizable market!  And when you're building any kind of a business, rental real estate or otherwise, it's nice to have a big market.
But in addition to having a big market, it's also important to have a good understanding of what the customer wants and needs.
So when a summary of a survey of 55+ year olds from the webinar (below) by John Burns Consulting popped up in our inbox, we took note of some interesting findings.
But before we go there, let's talk a moment about why a boomer might want or need to rent rather than buy.
You've probably heard rumblings from the Fed that they plan to raise interest rates "sometime". The reason we fixate on interest rates is because rates influence consumer and investor behavior.
Right now, low interest rates incentivize home buyers to finance because a) the payment is as low or lower than renting in many nice areas, b) the money not used in a down payment can be invested elsewhere at a yield higher than the mortgage rate, and c) mortgage interest remains tax deductible, while rent is not.
But if rates rise, things change.
If the house payment with a loan becomes too high, either paying all cash or renting are both more appealing.  And while some boomers will have the wherewithal and the willingness to tie up a chunk of cash in illiquid home equity, others won't…so they'll rent.
Also, if rates rise, then fixed income investments like bank accounts, CD's, bonds and annuities all become more attractive to boomers trying to live off passive income.
When they do the math, some boomers may discover than it makes more sense to rent and use their cash to generate income to live on.
All that to say, there will be a sizable portion of boomers who will be renting.
So back to the survey…
Probably the most-telling, but least surprising, is that 77% of boomers want a single-story home. And while it may seem obvious that aging occupants would prefer to not have to deal with stairs, 77% is an overwhelming majority.
63% of boomers have pets.  Again, not surprising that empty-nesters would like the companionship and security of a pet, but it's nice to see the assumption confirmed with hard data.
So simply based on those two revelations from the survey, it seems that a residential landlord who wanted to focus on serving the housing needs of renting boomers would be wise to invest in single-story homes with a pet-friendly policy.
Add to the mix that 41% want to accommodate an adult child and another another 33% need room for a elderly parent, and it seems obvious that more bedrooms is better than less…even though it would seem older couples might want to downsize.
But before you go buy up a bunch of single-family 4 bedroom homes in a 55+ community, consider this: Only 23% of the boomers surveyed want age-restricted.
That's why it pays to do your homework.
Here's the webinar:

The Real Estate Guys™ radio show and podcast provides real estate investing news, education, training and resources that help real estate investors succeed.
Shift happens.  When it comes to demographics, sometimes those shifts affect supply and demand.
As an investor, if you get on the right side of supply and demand, you can make a lot of money.
Sitting in the musical chairs in The Real Estate Guys™ mobile studio:
Your host and radio show front man, Robert Helms
Your shifty-but-happy-to-have-a-chair co-host, Russell Gray
Returning special guest and top international broker, John Turley
When you make your living selling real estate on a tiny little island in the Caribbean, it's hard to climb into the upper echelon of worldwide top producers for one of the biggest real estate franchises in the world.
But John Turley has done it.  And in a big way!  In the huge worldwide RE/Max franchise, Big John is in the top 3 of all international brokers.  All from a tiny island in the Caribbean.
How?  And why should you care?
Whether you're an investor or a real estate broker, the message is that when people move it creates demand for real estate.  If you're there first, then you can profit when all that purchasing power shows up.  Hey, it's working for John and it can work for you, too.
What John Turley discovered is that the baby boomers (you know, that HUGE demographic of people who've powered wave after wave of business profit as they move through the stages of life) are facing an interesting dilemma as they approach their golden retirement years…
There aren't enough desirable retirement destinations to go around.
So if you're the purveyor of such things (as a landlord, developer, flipper or broker), you have an amazing opportunity to ride the wave.
Here's the good news:  Though the race is on, the boomers are only on the front end of their shift into retirement.  Most don't yet realize the shortage that's coming.  This means there's still plenty of time to get in on the action.
But don't wait too long.  Because when the music stops, there might not be enough chairs for everyone.  And those that are available will probably be expensive.  That means the earlier you get in, the better chance you have of singing a happy tune down the road.
So listen in and discover how demographic shifts affect your opportunities in real estate.
Listen Now:
Want more? Sign up for The Real Estate Guys™ free newsletter
Don't miss an episode of The Real Estate Guys™ radio show! Subscribe to the free podcast
 Stay connected with The Real Estate Guys™ on Facebook!
The Real Estate Guys™ radio show and podcast provides real estate investing news, education, training and resources that help real estate investors succeed. Visit our Feedback page and tell us what you think!
One of the secrets to making a lot of money is to catch a profitable wave.  Sounds interesting, but how does it work?
Well, a financial wave happens when a variety of forces converge to move people or their money in a particular direction. That movement can have a substantial impact on any given asset class or geographic region – and the effect can be much more pronounced when the asset class or region is very limited in size.   That's why we've been intrigued over the years by the tiny country of Belize.
In this episode of The Real Estate Guys™ radio show, we're on location at a beautiful beachfront resort in Ambergris Caye, Belize.  Yes, it's a rough life on the road as radio talk show hosts, but someone has to do it.
Sipping coconut juice behind the microphones while the tropical breezes blow:
Your light and breezy host, Robert Helms
Your coconut co-host, Russell Gray
Special guest, top producing international real estate broker, John Turley
As part of the preparation for our upcoming field trips to Belize, we headed to San Pedro Town in Ambergris Caye, Belize.  Yes, it's THAT San Pedro – the one Madonna sings about in La Isla Bonita.
When you're here, you understand why Madonna fell in love with San Pedro…and why we stopped here during our recent Summit at Sea™, then came back just a few weeks later for this trip, and are now going back for Memorial Day, again in June and staying into July.  Yeah, it's an addiction.
But for John Turley, formerly from the Rocky Mountain state of Colorado, his visit turned into a 7 year (and counting) transplantation.  And in those 7 years, big John has become the #1 real estate agent in the entire country of Belize and the #2 international property (non-US) agent in the RE/MAX system.  In case you didn't know it, RE/MAX is the #1 (as in top selling) real estate brokerage in the world.  So John Turley is not just #1 in his cubicle.  He's #1 for the #1 company in the world.  Hey, nothing but the best for our listeners.
So NOW you can see that we have a LOT to talk about.  Like, why did John decide to leave his life in the USA, uproot his family and start all over again in some dinky third world country? Hint: it's beautiful, peaceful, friendly and insanely profitable.  But listen in and let John tell you himself.
What's important to note is that John is just like MILLIONS of other people in the US, Canada and around the world who are looking for a change.  And as that wave of people continues to discover enchanting Belize, many are grabbing homes and filling hotels.  Hmmmm….does that sound like real estate investment opportunity?
John explains how tourism is UP over the several years.  What?!?  We thought there was a global recession and everyone was hunkered down waiting for the storm to clear.
Some are.  But it seems that others have decided that financial and political storms bring big waves, so it might be fun (and profitable) to go ride one (figuratively speaking, of course).
John reports that the interests of the people who come through his office have changed significantly in the last several years.  It used to be that people came to Belize because it's beautiful, quiet, affordable and friendly.  After all, Belize is the ONLY English speaking country in Latin America, and it's government and currency are stable.  Did we mention that it's breathtakingly beautiful?
But today, according to John, MANY people are coming into his office because they are concerned about the direction of the United States.  Now, you may or may not be concerned, but apparently lots of folks are.  So much so, they come to Belize not to vacation, but to establish a second home that could be easily converted into a primary residence.  Kind of a Plan B (like Belize).
There are lots of other interesting tidbits in this interview, and your job (should you choose to accept it) is to listen as Big John Turley shares his perspectives on what's driving this very popular real estate market – and how you can catch the wave of interest that is building about Belize.
Listen Now:
The Real Estate Guys™ radio show provides real estate investing news, education, training and resources to help real estate investors succeed.