Is investing offshore right for you?
International investing can be both exciting and daunting. In our fourth installment of the Profitable Niches series, we hope to demystify the process for investors looking to cross some borders.
Every investment has a risk … you just have to learn how to evaluate the risk and the reward so you can choose wisely.
In this episode of The Real Estate Guys™ show you'll hear from:
Your world-traveling host, 

Robert Helms

His petrified-of-planes co-host, 

Russell Gray

CEO of Mahogany Bay Village and international investor,

Beth Clifford
---
Listen
---
Subscribe
Broadcasting since 1997 with over 300 episodes on iTunes!
---
Review
When you give us a positive review on iTunes you help us continue to bring you high caliber guests and attract new listeners. It's easy and takes just a minute! (Don't know how? Follow these instructions).
Thanks!
---
Expand your horizons with international investing
Our guest has made a name for herself in international investing.
The CEO of Mahogany Bay Village and a pro at international resort investing, Beth Clifford started expanding her own real estate business by moving into different states.
It wasn't long before she got an itch to start looking outside the United States.
She's a great example of someone who's become a success by opening up her geographic horizons.
"It's always convenient to live and invest in the same place, but real estate is about location," Beth says. Investors have to look beyond what is outside their bedroom windows.
International investment also provides an opportunity to diversify and put your assets into different baskets.
Whether you're an investor looking to expand beyond your state of residency or your country, Beth says the methodology is the same.
To invest smartly, you have to understand the market, laws, and culture of the place you'd like to invest in.
And just because there might be a learning curve doesn't mean you should shy away from good opportunities.
Take what you've learned and expand it into another arena, whether that's a new asset class in the same location or the same asset class in a new location.
Either way, you expand your world—and get the chance to become an expert all over again.
When you've learned one new market, it's easier to get to know a second one, Beth notes.
And … "It's all about teams," she says. As someone who owns, invests, and develops in multiple countries, Beth has learned the value of a talented team.
Let's talk about taxes
As soon as you cross a country border, you have to understand an entirely new tax system. That's why Beth has separate development companies for properties inside and outside the U.S. … and why she enlists professional help when it comes to accounting.
Although taxes can be tricky, owning property and businesses outside of the United States can reap great tax benefits.
Despite that, some tax professionals still make a habit of creating fear, uncertainty, and doubt for investors who would like to make some money across country lines.
Beth recommends shopping around for an informed professional … because although the attorneys make it seem hard, there are really only three documents you need to complete each year.
She recommends professional assistance for at least your first two years, until you have a solid understanding of the basics.
One thing to be aware of? Currency arbitrage and exchange. If you're unaware of currency issues, they could bite you. Make sure you understand whether you can easily exchange currency and whether the jurisdiction you're investing in is neutral.
A relationship business
Real estate is a relationship business. And especially when investing beyond your familiar boundaries, building local relationships is key.
We asked Beth how to she expands her network across borders.
"I ask for help when I go into a market," she says. Investors should have "an attitude of humility, not hubris."
The first thing Beth does is look for the Class A players in a given market. Who are the top three law firms, employers, development companies?
Beth seeks out the movers and shakers … then picks their brains for advice.
"A players fly with A players," she says. "It's the rule."
Networking doesn't cost you money … and it gets you into the contact database of the best and brightest.
Once you've sought out the best, go in with the intention to learn. Ask these bright business people how they've obtained their success and where they see YOU going wrong or right.
The goal is to find team members who provide value to you … and are excited to do so.
And one business relationship can net literally millions of potential customers.
It's all about leveraging yourself.
Is making connections any different in a foreign country? "People are the same everywhere," says Beth.
Basic human connection is the key, no matter where you go. People want the same things … so connect on a common level.
Thinking about making the leap?
Wondering whether you're cut out to be an international investor?
Beth recommends starting by test driving the market. Do a due diligence tour outside of the U.S. … like one of our discovery trips.
It's a great way to get to know the area in which you might be investing, educate yourself on the culture and special considerations, get to know local movers and shakers … and have some fun.
Seeing how others put together international investments can be eye-opening, says Beth. Discovery trip attendees get a year of education … in four days.
So get there … and see what awaits you beyond the horizon.
---
More From The Real Estate Guys™…
The Real Estate Guys™ radio show and podcast provides real estate investing news, education, training and resources to help real estate investors succeed.
Develop Yourself to be a Real Estate Developer
Ever thought about development or want to learn how to pick a great developer? In our latest episode we spoke with internationally acclaimed real estate developer, Beth Clifford. She gives insight into the attributes needed to successfully develop real estate.
But first, a bit of background on forcing equity.
For many recent years you could buy properties at "below replacement cost." The basic idea of "buy low, sell high" drew a lot of interest, and many people jumped on the flipping train. Now there are not many properties like that. So that leaves us with another opportunity: real estate development.
Development is the same thing – it's just a bigger project.
You can take an asset of land and add to it capital (via labor, building materials, equipment, etc.) and increase market value. This is what we at The Real Estate Guys call "forcing equity."
To force equity, you don't have to be a general contractor, developer or real estate agent. You have to be an organizer. Be able to pencil it out, get the right team together, and have a plan that makes sense.

---
Listen
---
Subscribe
Broadcasting since 1997 with over 300 episodes on iTunes!
Review
When you give us a positive review on iTunes you help us continue to bring you high caliber guests and attract new listeners. It's easy and takes just a minute! (Don't know how? Follow these instructions.)  Thanks!
---
Bring the Skills You Already Have
Talented Beth Clifford, who's led more than $3 billion in real estate development projects. She started out in IT and switched careers in her mid-thirties. How did she pull that off?
"I knew how to create a process and get the right people into the right chairs," said Beth. "It's all about the right people, right place, right time, and right resources."
She used the same skill set she'd honed in her previous field – a sharpened ability to execute with a team – and learned the real estate vernacular and business process.
"If you understand at the highest level the business problem you need to solve, you break it into the pieces," said Beth. "Break those pieces down."
Say you have a piece of land. You know you need to build a building, coordinate utilities, etc. Talk to professionals and chunk it into individual pieces.
We see it like being an executive producer of a movie. You don't need to know all the details. All of those key people with expertise can help – you be the strategic thinker and visionary to pull off a project.
Know Your Audience – Remove Your Risk
Whatever you're going to produce, it has to be something people are willing to pay for.
We discussed this with Beth – your definition of "Minimum Viable Product" or MVP. Define it, and test the proof of concept. For example, can you attract a buyer with renderings, before the physical product is complete? Seek for validation from your potential buyer early on.
To lessen risk for the developer, Beth advises shortening time frames and maximize value. You want very little time (she recommends hours!) between getting your product finished and it being used.
In her firm, the team looks at what's working and not working in a market, and then considers what could be different. That's where they want to fit.
For example, Beth shares about her project redeveloping historic multi-million dollar homes, market class A, in the D.C. area.
They researched.
They clearly understood their buyer: working CEO with a stay-at-home spouse, generally a highly social person. These were formal, gracious people. Much of the existing products in that space were big-box homes, "blow up with air" that offered no greater utility. Beth's team created a different class, with private entertainment quarters. Those turned out to be the winning buildings.
They could sell them at a premium and turn them in less than a month.
Want to learn more about how you can know your market from Beth? She'll share more success stories and useful tips in person at our Summit at Sea.
Never Race to the Bottom
One more thing Beth advises … watch out for the trap of becoming the "lost-cost option."
Rather, she says, "I'm never involved where you're racing to the bottom. The big production guys can't be beat. They will always be able to come in under your cost."
Instead, look where the current players are. What are they doing that works? What can be done better? Beth takes the mid-level market and increases the price of her product, with a clear idea of what the buyer is looking for.
More From The Real Estate Guys™…
The Real Estate Guys™ radio show and podcast provides real estate investing news, education, training and resources to help real estate investors succeed.
In the second installment of our series on looking outside of little green houses for higher cash flows, we turn our attention to a Monopoly favorite….big red hotels.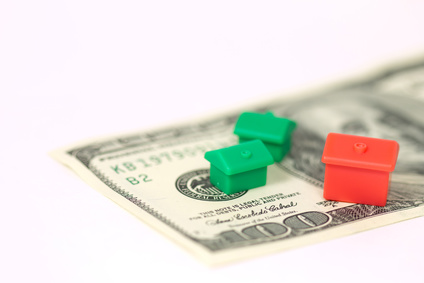 Except in this case, they aren't big, they aren't red…and they aren't necessarily on Boardwalk or Marvin Gardens.
So in this episode, we sit down with a seasoned real estate investor and international boutique resort developer for an insider's perspective on how hospitality real estate works…and where the opportunities are.
In the studio to help us check in to the four-star ideas for hospitality investing:
Your hospitable host, Robert Helms
His last resort co-host, Russell Gray
International resort developer and regular contributor, Beth Clifford
In a world of artificially low interest rates, artificially high asset values, and overtly managed (manipulated?) financial markets…queasy investors are trying to find something real to cling to.
For most investors, that means income.  But not all income investments are created equal.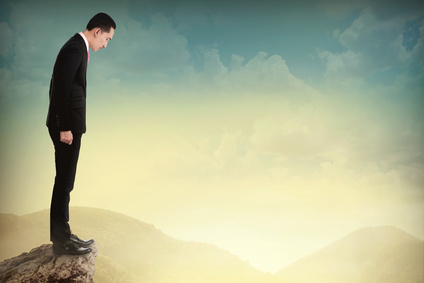 Debt-based investments like bonds expose investors to the triple threat of low yield, default and collapsing principal value.  Yikes!
And with interest rates SO low, and the looming threat of rising interest rates, it seems like bonds would be a scary place to be.
At least with real estate backed debt like private mortgages (NOT derivatives of mortgage-backed securities), the debt is backed up by a real asset.  One that presumably can generate sufficient income to make the payments…even if the lender has to take over operations.
So while we would be very hesitant to use bonds or bank accounts to generate income from debt (remember, when you make a deposit in a bank you are effectively loaning them your money), we'd be a lot more open to making loans against quality cash-flowing real estate.
On the equity side (buying a property versus lending against one), we like to borrow whenever we can generate more cash flow from the property than it costs to borrow.  And with interest rates so low, it's better to be a borrower than a lender in today's market…unless you're able to lend at above average interest rates and still attract credit worthy borrowers and quality collateral.
Now if you're an active residential real estate investor in single-family or apartments, you know that rates are low on both sides of the fence.
That is, though loan rates are low…so are cap rates (cash-on-cash returns).  That's because lenders and borrowers both rushed into residential in search of better yields and security.
That's why we think now's the time to look outside of mainstream residential real estate for better yields.  The principles are the same, but the numbers are better.
In this episode, we consider hotel and resort property investing…and not just domestically, but globally.  And whether you want to play in the debt or the equity side, hotel and resort properties offer some very unique and attractive characteristics.
First, the properties are typically nicer…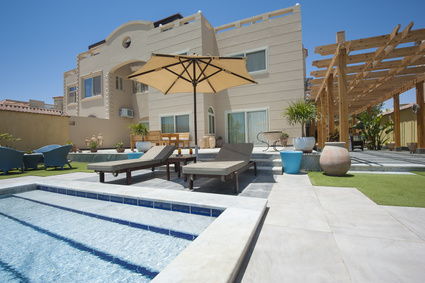 Sure, you could buy or loan against a dump.  But except for motels that are really more like psuedo-apartments for transients, most hospitality properties are operated for a more discriminating clientele.  Therefore, the properties are in good shape and located in nicer areas.
Next, the properties are professionally managed…
While it's true that you can hire a professional manager to handle your single-family home or apartment building, some investors are tempted to practice do-it-yourself property management.
But running a hotel or resort is much more work because instead of monthly or yearly leases, you're dealing with daily or weekly tenancies.  And a good operator is the key to success, and it probably should not be you.
Hospitality has a new guest…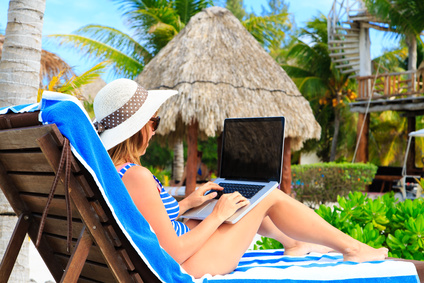 Hotel and resorts are grabbing a new and growing demographic…the mobile workforce.
In today's technology empowered free-lance world, it's easier for people to live a far more mobile lifestyle.  It's no longer necessary to take off work to stay in a hotel or resort.  You take your work with you.
Hospitality properties are easier than ever to market…
The same technology which facilitates a mobile workforce also opens up international markets to the small time hotel or resort operator.  From social media to travel sites, it's just a lot easier for prospective guests to find a property.  So while it's nice to have a big brand affiliation, it's a lot more level playing field for boutique operators to compete for attention.
A sweet spot to store your wealth…
If you invest in a very small property, you may not get the economies of scale necessary to attract a professional operator and generate a respectable hands-off bottom line.
If you go too big, the obvious obstacle is you have to have…or raise…a lot of money.  And then you're competing with other whales.
But there's a sweet spot…above the small-time operator, but below the mega-chain, where an individual investor can play and there's still enough meat on the bone to make it profitable.
And if you can find a niche, or a market, where there's more need than there is supply,  you can get in and stake your claim early.
Rents from the affluent…
One of our favorite things about hospitality investing is it allows us to collect rents from businesses and (relatively) rich people.
When you're buying little green houses or apartments, your customer (tenant) is typically a working class guy or gal…maybe even on some kind of government subsidy like foot stamps, Social Security, Section 8, etc.
These are the first people to feel the pinch of rising food, energy and healthcare costs.  They just don't have a lot of extra money after paying for essentials.  So when their cost of living rises, it makes it harder for them to pay you rent.
And if the government subsidy goes away or is reduced…or if interest rates on your tenants' consumer credit goes up…then it becomes even harder for them to pay you rent.
But, while affluent people would probably never rent their home from you, they'll pay you rent to stay in your resort property.
There are other ways to derive rents from the affluent, but resort property is one of our favorites.
And right now, the yields are much higher than apartments, so we like it even better!
So tune in and take in a heapin' helpin' of our hospitality…discussion, that is.  And consider how you might begin to put some paradise in your portfolio.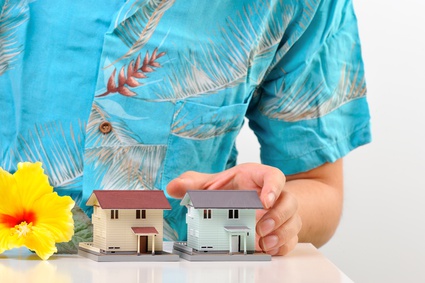 Listen Now: 
The Real Estate Guys™ radio show and podcast provides real estate investing news, education, training and resources that help real estate investors succeed.
For the ninth straight year, The Real Estate Guys™ and an energized group of committed real estate investors boarded a cruise ship for a week of powerful education, networking and fun. And as is our tradition, while on board we recorded a radio show with a live studio audience.
We call this annual event our Investor Summit at Sea™ because Summit means "the highest point of attainment or aspiration: the summit of one's ambition; the highest state or degree". 
More than education, the Summit is about relationships, enthusiasm, focus and family. Because of the unique environment created on a cruise ship, faculty and students often bring their families.  It's proven to be a great opportunity to unite families around their pursuit of financial independence and prosperity.

Reflecting on their Summit experience from the Mad Hatter's Lounge on the Carnival Miracle:
Your host, Robert Helms
Co-host, Russell Gray
The Godfather of Real Estate, Bob Helms
Robert Kiyosaki's Rich Dad Real Estate Advisor, Ken McElroy

International Real Estate Developer, Beth Clifford
Attorney, Mauricio Rauld
Financial strategist, Patrick Donohoe
After one week of focused education, networking and outrageous fun, each faculty member share their most important takeaways. Over two-thirds of the 2011 attendees, including the complete faculty and their families immediately signed up to come back in 2012 to celebrate our 10th annual Investor Summit at Sea™.  It's hard to describe the Summit experience, as several surveys described the event as "life changing", "incredible", "awesome" and "over the top".
How can a simple real estate investment conference have such a powerful impact? Tune in as our prestigious faculty tries to distrill their experience into a one hour radio show – and consider the power of just one great idea, relationship or commitment.
Listen now!
Don't miss a show – subscribe to the free podcast!
Want More?  Sign up for The Real Estate Guys™ free newsletter!
The Real Estate Guys™ Radio Show podcast provides education, information, training and resources to help investors make money with their real estate investing.  Learn more and subscribe to the free newsletter at www.realestateguysradio.com
Tired of waiting for someone else to create a job for you or give you a raise?  Take control of your own future by discovering how to make big money doing big deals through real estate syndication.

Syndication is simply putting together a group of investors and use the combined resources to take advantage of more and bigger opportunities for everyone's benefit.  And when you've fully deployed your own cash and credit, syndication is a great way to keep going.
Now is one of the greatest times we've seen to become a real estate syndicator. Distressed properties and notes are abundant.  Assets can be purchased for pennies on the dollar.  Best of all, you're not preying upon the unfortunate.  You're helping clean up a big mess and playing a vital role in revitalizing the economy.
With all the liquidity being pumped into the economy, there's still time to take advantage of low interest rates.  Longer term, many economists expect inflation – which means rising asset values (equity!), rising rents and rising interest rates.  But inflation hasn't hit real estate yet, so there's a window of opportunity to snap up deals.
We could go on and on about why the next 2-3 years look to be among the best ever to be a buyer.  But that's not the point of this article and we've discussed it many times on the broadcast.
The real point is that syndication is a great opportunity for sharp, hardworking people to become real estate entrepreneurs. In his new book, The Sleeping Giant, best selling author and Robert Kiyosaki Rich Dad Advisor Ken McElroy says a new American Dream is upon us: the age of the entrepreneur.  Gone are the days of working four decades for the same company and retiring on a comfortable pension.  And the last time we looked, Social Security isn't looking very secure.  So you need a good paying job now AND a way to build up wealth over the the long term.
If you're unemployed, under-employed or concerned about the future of your job or company, then you might want to give serious consideration to starting your own business. And while there are many different businesses to choose from, in most all cases you'll need to organize capital to get started.  For the average Joe, that means using up his life's savings, home equity and all his available credit card lines – literally betting the farm on the success of the business.  That's one way to go.
On the other hand, wouldn't it be better if you were or raise some private investor money where neither you nor any of your investors are ruined if things don't go as planned?  Shared risk and shared reward.  That's all a syndication is.
Of course, that begs the question: what kind of a business?
Obviously, we like real estate – and for many reasons.  First, it's everywhere and not overly complicated – at least compared to starting a bio-tech firm or a software company.  That makes it possible for you to get up to speed and run the business effectively pretty quickly.  But it's also a business that your investors should be able to understand and get excited about without needing Ph.D.'s.
Most people can see there are bargains galore in real estate right now, but because the dollars are big they can't take advantage of them…by themselves.  They don't have enough money, time, knowledge or connections.  That's why so many people buy mutual funds instead of picking their own stocks.  They are effectively hiring a fund manager to do the hard work of investing.
When you organize a real estate syndication, your investors are essentially hiring you to buy, manage and sell the investments  – just like a mutual fund manager.  Except instead of investing in stocks, you're investing in real estate or notes.  Now before you freak out, remember that you've probably already bought or sold a property, rented a property, gotten a loan or otherwise been involved in some real estate transactions.  So you already have some experience.  And if you're a real estate agent, loan officer, appraiser, contractor or someone who deals with the business of real estate on a daily basis, you're way ahead of the curve.  Remember, most mutual fund managers don't have to know how to run the companies they invest in, they just have to know how to recognize good business models and managers.
Of course, in the spirit of full disclosure, if syndication were THAT easy, then everyone would be doing it, right?  True.  However, we bet there are many very capable people out there who would be very successful syndicators, but it never occurred to them they could do it.  And like any manager, it's a huge responsibility to be in charge of other people's assets.  Yet, many people do a fine job for their employers every day, but  just don't think of it as asset management.  Yet if you're a manager of any kind, you're responsible for someone else's assets –  their money, their customers, their reputation, their property, their information – on a daily basis.  If you do a good job there, the odds are good you will be successful in real estate – which is quite possibly a lot less complicated than your current day job.
Still, it's important to be properly trained. And the task of organizing an investment syndication is not one to be taken up lightly.  There are laws to follow and lots of details to be aware of.  Again, if it was brain dead easy, than everyone would be doing it.
So where can you go to learn the secrets of successful syndication? You can and should read books, take classes, and get around people who are doing it.  Much of which you can figure out on your own if you have the time and motivation.  But if the gap between where you are and where you want to be looks to big to jump on your own, we have something for you!
We've imposed upon our outstanding Investor Summit at Sea™ Faculty, which includes Robert Kiyosaki's Rich Dad Advisor Ken McElroy, plus international real estate developer Beth Clifford and attorney Mauricio Rauld, to conduct an all day training called The Secrets of Successful Syndication Seminar on April 3rd in Fort Lauderdale, Florida (you've been looking for a great reason to visit beautiful South Florida, right?).
Discover what it takes to organize and operate a real estate syndication business, where you can go from zero to a full time income (even part time!) in six months or less.
For more information and to enroll on-line, click here now.
The Real Estate Guys™ Radio Show podcast provides education, information, training and resources to help investors make money with their real estate investing.
I love you.  I love you not.  I love you. I love you not.
Financing is the life blood of real estate – especially for real estate investors, developers and re-habbers.  When times are good, lenders are BEGGING for your business.  Do you remember when there was so much money chasing deals, if you had a pulse you qualified?  Ahhh….the good 'ole days.  But we digress.
Today, it's a different story.  Lender's lust for lending has grown cold unless you're stacked with cash and have a nice asset base.  And even then it's hard to get a date to the funding dance.  Lenders can be so fickle!
Of course the drive to reproduce profits is hard to suppress.  To find out what's happening on the funding scene from a developer's perspective, we decided to call someone who's been on the prowl for funding for most of this real estate recession.
In the radio love shack for this episode:
Your host with the most, Robert Helms
Your co-host with the almost, Russell Gray
Special Guest, International Real Estate Developer and Summit at Sea Faculty Member, Beth Clifford
What are you going to do when the well runs dry?  Are you going to run away and hide?  (Hint: Fats Domino – late 50's when the Godfather first started investing.)
When the flow of capital to the market place abruptly stopped, many real estate investors' and developers' financial hearts stopped beating.  Despite various attempts by the Federal Reserve and Washington DC to get money flowing again, it still hasn't happened.  So vulture firms sprang up and have been carrying off the carcasses of the permanently broken-hearted, while there are many walking wounded who may never love real estate again.
But there are also a number of stalwart real estate lovers who refuse to be put off by a little (okay, a LOT) of adversity.  How may times are you willing to take "No" to get to a "Yes".  A yes is SO worth it!
And even though many of the old haunts like commercial banks aren't too flush with good prospects, new establishments are opening all the time – where private capital and creativity are coming together to hook up investors with capital.
To cut to the chase, and avoid an NR rating, in this episode we get our special guest to reveal some of the lengths she's willing to go to find money for her projects.  And though you may never be an international real estate developer managing multi-million dollar projects, you can take the same business principles and apply them to your project – no matter how small.   Yes, it's true.  When you're in love, size doesn't matter.
Listen now!
Don't miss a show – subscribe to the free podcast!
Want More?  Sign up for The Real Estate Guys™ free newsletter!
The Real Estate Guys™ Radio Show podcast provides education, information, training and resources to help investors make money with their real estate investments.
The world has changed! The internet has made it smaller, the economy has become much more global, and there are unprecedented opportunities to integrate real estate investing into an international lifestyle.  But if you're living in your home town, working at a day job and dreaming of going global, where do you start?  We invited someone we know that went from Corporate America to international real estate development to come in studio and tell us not only how and why she did it, but where she sees the opportunities in today's rapidly changing economy.
In the studio for today's show:
•    Your Host and Chief Globetrotter, Robert Helms
•    Co-Host and Travel Coordinator,  Russell Gray
•    The Godfather of Real Estate,  Bob Helms
•    Special Guest: International Real Estate Developer, Beth Clifford
This is a show we were super excited to do.  For many people, real estate investing means tenants and troubles that interrupt their lifestyle rather than enhance it.  But does it have to be that way?  We catch up with our good friend Beth Clifford, who made the leap from a day job to a dream job using international real estate as the vehicle.  Of course, we have lots of questions – and Beth is nice enough to hang out for the whole show and answer them.
We start out getting the Reader's Digest on Beth's career.  While the history is interesting, what's really useful is the mental process Beth went through to decide what she really wanted to do – and how real estate fits in.
Another very interesting topic of conversation comes up when Beth gives us the "big picture".  Now that she's gone global, what macro trends does she see?  What do they mean to her and her real estate strategies?  What can we learn from her experiences to make us better investors?  We have inquiring minds!
Beth also shares strategies she is using to gain competitive advantages in new markets – and how financial strength is much less important than you might think.  Whew! That's a relief – because this Great Recession has taken the wind out of a lot of folks' sails.  Knowing how to keep going when your financials aren't as strong you'd like is a key survival skill for a real estate investor.
We discuss the importance of taking into consideration demographics, migration patterns, social and technology trends; plus your personal assets and interests when selecting which markets you will invest in.  Careful planning on the front end can yield a portfolio that is both profitable and fun!  And let's face it, if you're not having fun…well, it's no fun.
Even though Beth is doing deals which have bigger numbers, the concepts she shares apply to everyone.  Enjoy!
Don't miss a show!  Subscribe to the Free Podcast
Want More?  Sign Up for The Real Estate Guys Free Newsletter!