As the political cycle ramps up, housing affordability might get some attention. And it's more complex than you might think.
Obviously, housing policies have the potential to affect YOUR real estate investing … so it's smart to pay attention.
Of course, there's always risk in talking politics. Everyone has heroes and talking points. Sometimes it's hard to take the filters off and consider all perspectives.
Fortunately, we're not here to promote or protest a policy or a politician. Life's too short for that.
Instead, our focus is on what people in power are thinking and doing … and how it affects our strategic investing.
In case you missed it, President Trump recently signed an Executive Order to take on the lack of affordable housing.
According to the announcement, the EO establishes a White House Council tasked with "tearing down red tape in order to build more affordable housing."
This ONE sentence reveals much about how the President views the problem … and reflects his background in real estate.
So let's put our red or blue foam fingers down and consider the landscape the way it's being planted by the powers that be … and how things might change if a new sheriff comes to town.
Components of Affordability
Housing affordability is a relationship between incomes and mortgage payments or rents. It's not about price as much as it is the gap between income and housing expense.
It's no secret housing prices and rents have been rising faster than real wages.
And the longer this goes on, the more people get pushed off the back of the affordability bus.
Ironically, it's often the attempts at creating affordability which inadvertently makes things unaffordable. Will that happen this time?
Past national policy efforts focused on increasing the availability of financing, while many local efforts include legislating lower rents.
History shows easy financing actually makes housing more expensive … just like student loans made college more expensive.
This confounds typical politicians.
But it's simple. Financing increases purchasing power … and newly empowered buyers bid prices up. Of course, sellers are happy to oblige.
Consider what happened to housing after the Clinton Administration lowered government lending standards in late 1999 …
Looser lending combined with the Fed's then unusually low interest rates (trying to reflate stocks after the dotcom bust and 9/11 attacks) …
… drove real estate prices up, up, up in the early 2000s.
Everything was great until derivatives of those sub-prime mortgages imploded the bond market and crashed not only real estate prices, but the global economy.
So again … easy money doesn't make things affordable. It inflates price bubbles which eventually collapse. Not a great plan.
Interestingly, President Trump is badgering the Fed to drop rates.
He says lower rates are necessary to keep the U.S. competitive in international trade … and to lower the interest expense of ballooning federal debt.
Some claim Trump's trying to prop up the stock market heading into the election cycle, which is probably true.
In any case, based on this EO, Trump's push for lower rates doesn't appear to be intended to drive housing prices UP.
Of course, that doesn't necessarily mean he wants to drive prices down either.
After all, there are many constituencies with vested interests in keeping values stable or growing.
Banks depend on property values to secure the mortgages they make.
Local governments depend on high values for property tax calculations.
And of course, property owners (who also happen to be voters), use high property values to feel rich or to tap into for additional purchasing power.
On the other hand, there are a growing number of disenfranchised voters who struggle with rising rents and are watching the dream of home ownership become more elusive.
When we asked then-candidate Donald Trump what a healthy housing market looked like in a Trump Administration, he simply said, "Jobs".
Fast forward to today, and we know President Trump has been trying to re-organize the economy to produce more higher paying jobs.
Of course, the jury's still out on whether he'll succeed. But that's the plan. And if he is successful, it will help close the housing affordability gap.
Of course, rising wages are useless if housing prices continue to outpace them … which brings us back to this affordable housing executive order.
When we put all this in a blender and hit puree, it seems to us crashing housing prices can't be the goal.
Instead, we suspect the purpose of increasing supply is to moderate excessive price growth … while giving incomes a chance to catch up.
So on the housing supply side, President Trump's Executive Order presumes to stimulate development by REDUCING regulation.
This is an unusual tactic for a politician. Politicians of both stripes are infamous for MORE government, not less.
Maybe Trump is still thinking like a real estate developer.
In any case, we visited the National Association of Home Builders website to see what active home builders think of the Trump approach.
They describe Trump's EO as "a victory for NAHB" because "it cites the need to cut costly regulations that are hampering the production of more affordable housing…"
According to NAHB, regulations add SIGNIFICANT costs to development …
"… regulations account for nearly 25% of the price of building a single-family home and more than 30% of the cost of a typical multifamily development."
Think about that. These are YUGE numbers. 😉
Of course, the odds of reducing regulations and their costs to absolute zero are … absolutely zero. There'll always be some regulation.
But even if regulatory costs are substantially reduced, there are other factors to consider (we told you it was complex) …
Components of Cost
When bringing a real estate development to market costs include land, material, capital, labor, taxes, energy, and regulation.
Once built, you can tack on marketing, sales, and costs of operation until the product is sold or leased up. So, regulation is just one of many pieces of the equation.
Watching President Trump operate, it seems he attempts to manipulate components of cost as you'd expect from a typical real estate developer … making trade-offs to get things done in time and on budget.
The Opportunity Zones program is an attempt to move economic activity to where land is less expensive.
As mentioned, he's aggressively calling for lower costs of capital (interest rates).
And the already passed Trump tax reform is delivering tremendous tax incentives for real estate investors.
As for energy, Trump opened up domestic oil production while pushing for lower oil prices.
And with his recent EO, Trump is going after costly regulation in the home building sector.
All that checks a lot of boxes.
Of course, there's the issue of tariffs … which (at least temporarily) are adding to the cost of building materials.
(There's much we could say on the touchy topic of tariffs … but we'll save it for another day.)
Meanwhile, we're chomping popcorn watching this play out … and trying to decipher what it means for Main Street real estate investors.
Here's our bottom-line (so far) …
While interest and energy costs are macro-factors which affect the broad market, a reduction in federal regulation makes a smaller dent.
That's because regulation is both a federal and regional phenomenon.
Our guess is markets with more local regulations will continue to attract less investment than those with less. Conversely, markets with less regulation will attract more.
This push to stimulate development is an obvious opportunity for real estate developers.
Meanwhile, we're not staying up at night worrying about a supply glut collapsing housing prices any time soon.
If housing prices fall, it'll probably be because credit markets collapse again.
For that reason, we continue to think it's a good time to liquefy equity, lock in long term cheap financing, and tighten up operational expenses.
If prices do happen to fall … for whatever reason … as long as you have resilient cash flow and low fixed-rate financing you can ride out a storm as an owner.
And with some dry powder, a collapse isn't a crisis for you … it's an opportunity as a buyer.
Of course, you can stand at the plate all day waiting for the perfect pitch. Meanwhile, the market might continue to boom.
You can't profit on a property you don't own.
So even though there's arguably some frailty in the financial system, it's an ever-present threat you need to learn to live with and prepare for.
But as long as deals you're doing today are structured to weather a storm, you're probably better off collecting base hits than taking strikes.
Until next time … good investing!
More From The Real Estate Guys™…
The Real Estate Guys™ radio show and podcast provides real estate investing news, education, training, and resources to help real estate investors succeed.
---
Love the show?  Tell the world!  When you promote the show, you help us attract more great guests for 

your

 listening pleasure!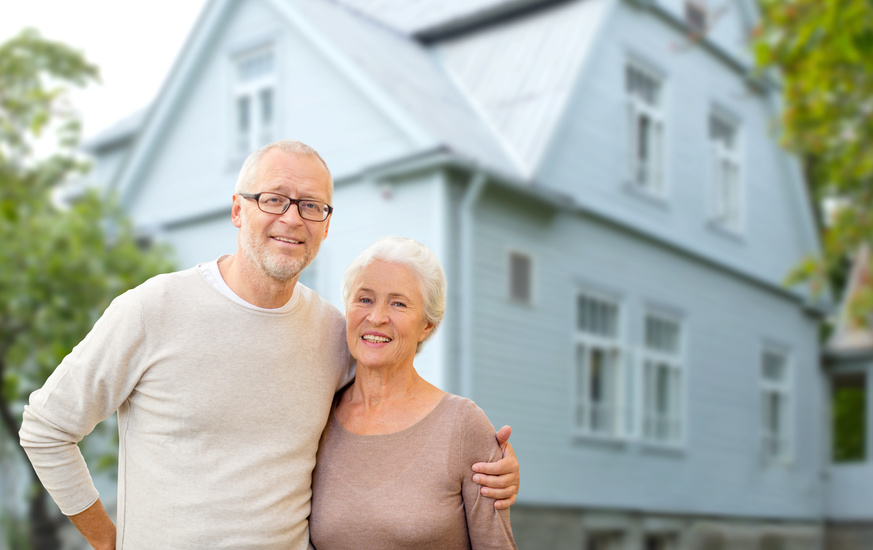 The only thing better than one investment opportunity … is two investment opportunities!
We've talked about senior housing and opportunity zones before … but what happens when you combine the two?
The combined demographics and tax incentives of these investment niches create exciting possibilities!
We sat down with a successful real estate entrepreneur who is putting senior housing and opportunity zones together into a creative … and profitable … investment play. 
Discover how to ride the wave of demand and capital to create a WINNING investment strategy. 
In this episode of The Real Estate Guys™ show, hear from:
Your riding-high host,

Robert Helms

His here-for-the-ride co-host,

Russell Gray 

CEO of Sage Oak Assisted Living,

Loe Hornbuckle

Loe's partner and construction developer,

Austin Good
---
Listen
---
Subscribe
Broadcasting since 1997 with over 300 episodes on iTunes!
---
Review
When you give us a positive review on iTunes you help us continue to bring you high caliber guests and attract new listeners. It's easy and takes just a minute! (Don't know how? Follow these instructions).
Thanks!
---
Opportunity zones sweeten the deal
We've been talking a lot lately about opportunity zones … but today we're going to focus on taking the idea into the real world. 
You may have heard Loe Hornbuckle on our show before. He specializes in senior housing. 
Loe recently began a new project … and discovered that the land was inside an opportunity zone.  
His team began to pay attention to how they could structure the deal around opportunity zone incentives … and he's here to share what he has learned from the process so far. 
A word of caution before we dive in … be careful about picking an investment purely for the tax breaks and overlooking the real fundamentals of the deal. 
Loe sought out a location that was a good place to do business, fit in his niche, and gave him a unique selling proposition. The opportunity zone just sweetened the deal. 
Prepare for the silver tsunami
Let's start with the silver tsunami. In a few years, baby boomers will be looking for assisted living … and the industry needs to be prepared. 
But that's still a ways off. Loe says his average client is 87 years old. The oldest baby boomers are still about 75. 
That means there is time to get in the game and get prepared. 
A lot of times when people talk about senior housing, they're really talking about active adult communities, independent living, assisted living, dementia care, and skilled nursing facilities all under one umbrella. 
But it's important to look at each of these areas as its own asset class. 
The type of person that wants to live with other people 55 and up and play golf with their buddies is totally different than a person who may not be able to walk independently anymore. 
And when the baby boomers come looking for senior housing, they're going to demand things that their predecessors didn't.
Baby boomers want smaller, more intimate environments where they are around people that are like-minded in some way. 
Maybe they like the same music … or have the same cultural heritage … or even have the same medical condition. 
In Loe's case, he began Sage Oak Assisted Living and Memory Care in 2015. It's basically a boutique assisted living and memory care company. 
"What we do is focus on small facilities that are designed to make people feel more comfortable in a homelike environment," Loe says. 
When most people think of assisted living, they picture a nursing home. But Sage Oak's facilities are light, airy homes designed for anywhere from 8 to 16 people. 
Loe currently operates five of these locations in Dallas. 
But with the silver tsunami on the horizon, Loe is looking to expand his idea … more beds but preserving the intimate setting. 
For Loe and his team, the answer is raw land development into planned care communities. 
Think of it like a residential neighborhood … but instead of 3000 square foot homes that house single families, these are 9,000 square foot homes designed for 16 seniors. 
These independently owned houses operate as independently licensed facilities … some as assisted living and luxury assisted living and others as dementia care.  
And these houses can be tailored and changed over time to provide the personalized environment residents are looking for … allowing you to operate in any niche you feel the market is lacking. 
Obviously you would never exclude anyone, but you could help them find a house that they are most interested in. 
"One house might be for people with diabetes. Another might be kosher, with a kosher chef and visits from the local rabbi. The house next-door to that one could have a Korean chef and Korean newspapers delivered daily," Loe says. 
Sage Oak has two such projects underway right now … one in Texas and one in Louisiana. 
A natural partnership
Loe's partner, Austin Good, hails from the construction development side of real estate. 
Austin is a single family, build-to-rent developer … and that's essentially what Loe and his team are creating. 
Starting from the ground up in building these campuses offers the advantage of control … controlling the process of creating the campus and controlling the end experience offered to residents. 
And now, the Texas development has the added advantage of being in an opportunity zone. 
"We selected a piece of land in Denton, Texas, to build a campus and discovered it was in an opportunity zone," Austin says. "So, we had to rework our model a bit.
For example, Austin says they weren't necessarily looking at a 10 year hold period at the start … but now they are making changes to gain the biggest tax advantages. 
An opportunity zone location also gives Loe and Austin the ability to offer investors a chance at making some money tax free … quite the incentive to come on board!
Senior housing is a natural companion to the opportunity zone structure for a lot of reasons. 
Since opportunity zones are typically in lower income or rural areas, you probably aren't going to build a luxury hotel there. 
But if you create a reputation as the "go-to" place for senior housing, most people won't mind driving a bit further … because the outcomes are so much better at your location!
"Our Denton project is about 10 minutes away from the luxury assisted living facilities in the area, so it's not a difficult pitch for us to say, 'Drive a few more minutes and be in a more intimate environment with a better caregiver ratio,'" Austin says. 
Another major opportunity zone benefit … access to an untapped workforce of caregivers. 
The number one problem CEOs in the senior housing space are facing is access to good caregivers. 
Opportunity zones located in lower income or more rural areas tap into a workforce that may live too far away to work at other facilities.
Find your winning opportunity
For people who are concerned about taxes and wanting to maximize their return, investing in a niche opportunity zone project can be … well … a great opportunity. 
You still get all the advantages of real estate … like bonus depreciation … and now you can get your capital back. 
It essentially allows you to make a better return on a post tax basis. 
As always, check with your tax professional to find out what will work best for your portfolio. 
And listen in to the full episode for more on how senior housing and opportunity zones can be a winning formula!
---
More From The Real Estate Guys™…
The Real Estate Guys™ radio show and podcast provides real estate investing news, education, training, and resources to help real estate investors succeed.
---
Love the show?  Tell the world!  When you promote the show, you help us attract more great guests for 

your

 listening pleasure!
Housing Price Index to Production Wage Index
SOURCE: FEDERAL RESERVE ECONOMIC DATA HTTPS://FRED.STLOUISFED.ORG
(The data came from the Fed, but the chart was put together by The Heritage Foundation here)
You can see a tight correlation between wage growth and property prices from 1991 to 1999.  Then something happened to create a divergence.
That divergence blew into a BIG gap between wages and housing prices … with home prices inflating much faster than wages.  At least until the middle of 2007.
Then something else happened which crashed housing prices … and not just back down to the wage trend line …
… but housing prices dipped well below the trend line ("over-corrected"), hitting bottom in 2011 and starting a new "bull run" in early 2012.
That's when Warren Buffet famously proclaimed on CNBC … 
I'd Buy Up 'A Couple Hundred Thousand' Single-Family Homes If I Could
Warren Buffett 2/27/12
Smart guy.  Obviously, when you look at the chart, the timing was perfect.  And most folks who were buyers in 2012 are sitting on piles of equity today.
But now it's clear the correlation between housing prices and incomes remains broken.  Housing prices are once again stretching the limits of incomes.
No wonder there's pressure to lower taxes, interest rates, and oil prices!
The only way to keep this party going is to make those relatively anemic household incomes control bigger loans.  And to no surprise …
Average U.S. mortgage size hits record-high $354,500
Reuters, 3/13/19
Does this mean housing prices are about to crash again?  Maybe.
It's said history doesn't always repeat itself, but it often rhymes.  That's a catchy way of saying people often find new ways to make the same mistakes.
Then again, smart people learn from their mistakes so they can avoid making them again.
In this case, go back and look at the chart.  But instead of focusing on housing prices, focus on incomes.
What do you see?
Incomes are slowly, consistently, persistently, steadily … rising.
Of course, if you look at the CPI (inflation) chart below, you can see the cost of living is also rising …
So just because people are making more money, it doesn't mean they're getting ahead.
In fact, folks who don't own inflating assets which can be sold or borrowed against to supplement their incomes … are falling further and further behind.
So what does it mean, what can we learn, and what can we do to survive and thrive?
These are all topics of a much bigger discussion.  We covered some if it in a recent radio show.
For now, here are a few suggestions to consider:
Focus on investing and underwriting for cash-flow …
Yes, you'll make more money on equity.  But equity is a by-product of cash-flow.  The more cash-flow, the more equity.
More importantly, conservative cash-flow gives you staying power when asset prices temporarily collapse.
Think of equity as a fun, but fickle lover … and cash-flow as the loyal, predictable partner you can build a life with.
Sequester some bubble equity for a rainy day …
Rates are low.  Lending guidelines are softening.
This indicates there's a lot of motivation (desperation?) to get more debt in the system … a sometimes-telltale sign we're nearing the end of a boom cycle.
Of course, when you harvest equity from properties, it's important to be smart about using the proceeds.
We think it's best to create cash-flow (have we mentioned this is important?) … along with liquidity, and safety from volatile markets and financial systems.
We could do an entire series on this one topic … and in fact, we're working on it.
Something like … "knowing what we know now, this is what we wish we would have done heading into the 2008 financial crisis."
Yes, we know the title needs a little work.
Watch for signs which signal shifts …
Shift happens.  It's painful when you're on the wrong end of it, and that usually happens because you missed the sign … not because it wasn't there.
In 1999, Uncle Sam pressured then semi-private Fannie and Freddie to lower their lending standards to help marginal borrowers buy homes.
It worked.  Home ownership … and prices … went way up.
In 2001, the Alan Greenspan Fed threw gasoline on the fire by pumping in billions (which was a lot of money back then) into the system to reflate the stock market after the Dot Com crash.
But a lot of the money ended up in bonds … mortgage-backed securities in particular … and ultimately into housing … inflating an equity bubble.
Oops.
In fact, Greenspan tried to jawbone the markets into prudence.  But he'd already spiked the punch bowl … and everyone was in full-blown party mode.
More recently, the Fed tried to take away the current punch bowl by raising rates … and took a lot of criticism.
When you see interest rates and lending standards falling, it's a sign.
Study history … and talk with smart, experienced people …
 Everything is 20/20 in hindsight. It's easy to predict the past.
But as it's been said …
 "Those who don't know history are doomed to repeat it." – Edmund Burke
That's why we encourage attendance at live events like the New Orleans Investment Conference and the Investor Summit at Sea™.
These are great places to connect with like-minded folks, have our perspectives broadened, and get into great conversations.
But even if you're a dedicated homebody, invest in finding a local tribe of similarly interested people to study and talk with.
You'll learn more faster in conversations with others compared to simply gorging yourself on terabytes of content.
It's important to use conversation to process what you consume.
Enjoy the sunshine, but pack an umbrella …
We're not saying a crash is coming.  But no one can say it isn't.
It seems to us the best plan is to prepare for sunshine or rain.  In practical terms, this means ….
… organize some liquidity and keep it insulated from both market risk and counter-party risk …
… build a solid brand and network with well-capitalized potential investors …
… fortify the cash-flows and financing structures on your keepers …
… jettison assets you think already have their best days behind them …
… study history, watch for clues in the news, and mastermind with smart investors.
Because you're only better off for doing all these things whether the party continues or comes to an ugly end.
And this is probably not a good time to get too over-extended.
Besides, even if you're interested in aggressive personal wealth building right now …
… it's arguably faster and safer to build rapid wealth through syndication rather than getting personally over-extended.
Until next time … good investing!
---
More From The Real Estate Guys™…
The Real Estate Guys™ radio show and podcast provides real estate investing news, education, training, and resources to help real estate investors succeed.
---
Love the show?  Tell the world!  When you promote the show, you help us attract more great guests for 

your

 listening pleasure!
It's your questions and our answers.
That's right. It's time for another segment of Ask The Guys … when we hear about the real-world challenges investors like YOU face every day.
We have another great collection of questions from our loyal listeners … covering everything from infinite returns to gold, proper reserves, compressed cap rates, and cash flow.
Remember … we aren't tax advisors or legal professionals.
We give ideas and information … NOT advice.
In this episode of The Real Estate Guys™ show, hear from:
Your in-the-know host,

Robert Helms

His go-with-the-flow co-host,

Russell Gray
---
Listen
---
Subscribe
Broadcasting since 1997 with over 300 episodes on iTunes!
---
Review
When you give us a positive review on iTunes you help us continue to bring you high caliber guests and attract new listeners. It's easy and takes just a minute! (Don't know how? Follow these instructions).
Thanks!
---
The ins and outs of infinite returns
Our first question comes from Sean in Durango, Colorado, who wants to know more about the ins and outs of infinite returns.
This is a topic we are pretty passionate about … it was even the theme of this year's Investors Summit at Sea.
The idea of an infinite return is pretty simple. It means that you're investing on the house's money.
In other words, you put up some money for a deal … to buy a property or be in syndication or grow crops … and at some point the deal has paid you back … and you're still making money.
Maybe that takes a year or five years … but once you get all of your initial capital off the table, everything else that comes in is an infinite return.
Infinite returns are easy to do in real estate … but it DOES take time.
There are lots of different ways to chase an infinite return, like getting creative with financing and syndication … but the core concept remains the same.
You're earning a return on no money at risk.
Purchasing real estate with other people's money
Teresa in Claremont, California, wants to know more about using other people's money to leverage the purchase of real estate.
Does it only work with people who have lots of money for a downpayment? Are there any lenders willing to finance 100 percent of a deal for a buy and hold?
Using someone else's money doesn't mean breaking into their house in the middle of the night or stealing from their bank account.
It means showing them the opportunity.
One of the primary sources of other people's money are lenders. They're in the business of putting capital to work for their depositors, for their shareholders, and sometimes for themselves.
Lenders put up some of the money for a deal in exchange for some portion of the return or a predictable income stream, like an interest payment.
You can also leverage other people's money through syndication. If you need $1 million to do a deal, you can raise $100,000 from 10 different people.
There are lots of legal and ethical implications to a syndicated route like this … but it can be a great way to get started passively or if you're interested in being a full-time real estate practitioner.
A lot of people think they have to have some sort of money to start with to do a deal. It helps … but you don't have to.
What you do have to have is a deal that makes sense … because it's going to end up being the collateral or the investment that your equity partners come to.
No matter what, you're going to have debt … and you're going to have equity.
The key is to look at how much profit is in the deal and figure out how much of that you can give away to different people for their participation.
And when all of that is done … is there enough leftover for you?
Finding a lender who will cover 100 percent of deal through a loan is tough … and the ones that do will usually be for a primary residence.
Protect your cash flow with reserves
Gary in Scottsdale, Arizona, owns four single-family rental properties.
The question on Gary's mind is how to deal with the reality of net cash flow … one major expense can wipe out your entire annual cash flow.
It's real and it happens. It has even happened to us.
We always … always … put contingencies and reserves in our pro formas.
A pro forma is your plan for the property … what you think the income and expenses are going to be.
There are two major places where you will need reserves.
When you buy the property, you can't put 100 percent of your cash into the down payment and the property. You need to have some in reserve.
Most lenders require this. When you close escrow, they'll want to make sure that you still have money in your bank account.
We also recommend that you take some reserve capital out of every month's payment as the rent comes in.
Perform your vital functions … and then put a little bit aside. That amount depends on your projected plan for your property and what needs you anticipate.
The cause and effect of cap rates and interest rates
With cap rates compressing across the country, it has been said that investors should be careful to still maintain a good spread between the cap rate and the interest rate.
Drew in Chicago, Illinois, wants to know if there is a direct correlation between these two factors or if it's just a general rule of thumb to indicate when a market might be overpriced.
We think this is a great question.
Capitalization rate … or cap rate … is determined using net operating income.
Cap rate doesn't include anything to do with leverage or your loan … so there is zero correlation between cap rate and the interest rate.
But there CAN be cause and effect.
If interest rates are low and you can borrow money for cheap … you want to borrow more.
And if you want to go out and find a property, you're going to find a lot of competition because rates are low.
So, you'll bid up the price for the same amount of income … making the cap rate go down.
Leveraging from gold and real estate
Debra in Alpharetta, Georgia, wants some further insight into leveraging from gold and real estate combined.
Assets like gold and oil are basically proxies for the dollar.
We borrow in dollars. We lend in dollars. We invest in dollars.
When you start looking at the dollar, you see a long-term trend in loss of purchasing power … it's called inflation.
Real estate investors use inflation to get rich by borrowing money from the future and bringing it into the present when it's worth more.
So when you borrow … you have effectively shorted the dollar.
You can accelerate that process with gold.
If you look at the history of gold relative to the dollar, it basically stays the same as the purchasing power of the dollar declines.
Gold gives you the opportunity to hold some liquid wealth outside of the banking system and hedge against the falling currency.
More Ask The Guys
Listen to the full episode for more questions and answers.
Have a real estate investing question? Let us know! Your question could be featured in our next Ask The Guys episode.
---
More From The Real Estate Guys™…
The Real Estate Guys™ radio show and podcast provides real estate investing news, education, training, and resources to help real estate investors succeed.
---
Love the show?  Tell the world!  When you promote the show, you help us attract more great guests for 

your

 listening pleasure!
Raising Capital with Cattle in Paraguay
Invest in a true cash cow! Buy into your own cattle herd in Paraguay and watch the returns roll in.
In the northern pastures of Paraguay, bovines reign supreme. The fertile soil provides good eats to the millions of cattle that graze and grow there.
And boy do they grow! These South American cattle can gain over a pound a day.
Paraguayan beef is exported to more than 65 countries all over the world. Get your own slice of this profitable agricultural market by partnering with Agri Terra … and investing in your own herd of cattle.
Agri Terra consists of a team of highly qualified and dedicated specialists who completely service your herd on your behalf. This set-up offers constant value appreciation with protection against inflation.
Learn why cattle growing is a booming business with this special report from Agri Terra! Delve into specifics about what makes cattle a great investment and why Paraguay produces the best beef you can find.
Simply use the form below to request your complimentary copy of Raising Capital with Cattle in Paraguay.
Is investing offshore right for you?
International investing can be both exciting and daunting. In our fourth installment of the Profitable Niches series, we hope to demystify the process for investors looking to cross some borders.
Every investment has a risk … you just have to learn how to evaluate the risk and the reward so you can choose wisely.
In this episode of The Real Estate Guys™ show you'll hear from:
Your world-traveling host, 

Robert Helms

His petrified-of-planes co-host, 

Russell Gray

CEO of Mahogany Bay Village and international investor,

Beth Clifford
---
Listen
---
Subscribe
Broadcasting since 1997 with over 300 episodes on iTunes!
---
Review
When you give us a positive review on iTunes you help us continue to bring you high caliber guests and attract new listeners. It's easy and takes just a minute! (Don't know how? Follow these instructions).
Thanks!
---
Expand your horizons with international investing
Our guest has made a name for herself in international investing.
The CEO of Mahogany Bay Village and a pro at international resort investing, Beth Clifford started expanding her own real estate business by moving into different states.
It wasn't long before she got an itch to start looking outside the United States.
She's a great example of someone who's become a success by opening up her geographic horizons.
"It's always convenient to live and invest in the same place, but real estate is about location," Beth says. Investors have to look beyond what is outside their bedroom windows.
International investment also provides an opportunity to diversify and put your assets into different baskets.
Whether you're an investor looking to expand beyond your state of residency or your country, Beth says the methodology is the same.
To invest smartly, you have to understand the market, laws, and culture of the place you'd like to invest in.
And just because there might be a learning curve doesn't mean you should shy away from good opportunities.
Take what you've learned and expand it into another arena, whether that's a new asset class in the same location or the same asset class in a new location.
Either way, you expand your world—and get the chance to become an expert all over again.
When you've learned one new market, it's easier to get to know a second one, Beth notes.
And … "It's all about teams," she says. As someone who owns, invests, and develops in multiple countries, Beth has learned the value of a talented team.
Let's talk about taxes
As soon as you cross a country border, you have to understand an entirely new tax system. That's why Beth has separate development companies for properties inside and outside the U.S. … and why she enlists professional help when it comes to accounting.
Although taxes can be tricky, owning property and businesses outside of the United States can reap great tax benefits.
Despite that, some tax professionals still make a habit of creating fear, uncertainty, and doubt for investors who would like to make some money across country lines.
Beth recommends shopping around for an informed professional … because although the attorneys make it seem hard, there are really only three documents you need to complete each year.
She recommends professional assistance for at least your first two years, until you have a solid understanding of the basics.
One thing to be aware of? Currency arbitrage and exchange. If you're unaware of currency issues, they could bite you. Make sure you understand whether you can easily exchange currency and whether the jurisdiction you're investing in is neutral.
A relationship business
Real estate is a relationship business. And especially when investing beyond your familiar boundaries, building local relationships is key.
We asked Beth how to she expands her network across borders.
"I ask for help when I go into a market," she says. Investors should have "an attitude of humility, not hubris."
The first thing Beth does is look for the Class A players in a given market. Who are the top three law firms, employers, development companies?
Beth seeks out the movers and shakers … then picks their brains for advice.
"A players fly with A players," she says. "It's the rule."
Networking doesn't cost you money … and it gets you into the contact database of the best and brightest.
Once you've sought out the best, go in with the intention to learn. Ask these bright business people how they've obtained their success and where they see YOU going wrong or right.
The goal is to find team members who provide value to you … and are excited to do so.
And one business relationship can net literally millions of potential customers.
It's all about leveraging yourself.
Is making connections any different in a foreign country? "People are the same everywhere," says Beth.
Basic human connection is the key, no matter where you go. People want the same things … so connect on a common level.
Thinking about making the leap?
Wondering whether you're cut out to be an international investor?
Beth recommends starting by test driving the market. Do a due diligence tour outside of the U.S. … like one of our discovery trips.
It's a great way to get to know the area in which you might be investing, educate yourself on the culture and special considerations, get to know local movers and shakers … and have some fun.
Seeing how others put together international investments can be eye-opening, says Beth. Discovery trip attendees get a year of education … in four days.
So get there … and see what awaits you beyond the horizon.
---
More From The Real Estate Guys™…
The Real Estate Guys™ radio show and podcast provides real estate investing news, education, training and resources to help real estate investors succeed.
In this episode of The Real Estate Guys™ show, we bring the Summit at Sea™ to you! In part two of our Summit recap, listen to expert investors discuss the topics they know best, including:
Why moving to Puerto Rico can save you big bucks

What kind of capital you need to prepare for the future

The benefits of investing in real assets
And more! Our faculty will give you a taste of life at sea on the Summit cruise ship.
You'll hear from:
Your smooth-sailing host, 

Robert Helms

His seasick (just kidding!) co-host, 

Russell Gray

Economist

Peter Schiff
Chris Martenson

and

Adam Taggart

, co-authors of

Prosper!

The apartment king,

Brad Sumrok
David Sewell

, agricultural farmland broker and syndicator

Brand-building consultant

Kyle Wilson

Syndicator

Michael Becker

Author of the Gold Newsletter,

Brien Lundin

Precious metals dealer

Dana Sanderson

Real estate guru

Kathy Fetke

And finally … the godfather of real estate,

Bob Helms
---
Listen
---
Subscribe
Broadcasting since 1997 with over 300 episodes on iTunes!
---
Review
When you give us a positive review on iTunes you help us continue to bring you high caliber guests and attract new listeners. It's easy and takes just a minute! (Don't know how? Follow these instructions).
Thanks!
---
Tax free in sunny Puerto Rico
The Summit at Sea™ is more than just a once-in-a-lifetime educational opportunity … it's also a cruise around the Caribbean.
One of our stops was lovely Puerto Rico (PR), where some Summit attendees were lucky enough to be hosted by faculty member Peter Schiff. Peter moved his family and business to Puerto Rico about five years ago.
"It was not a sacrifice," says Peter. He sees great benefits to living in PR. It's very family friendly and has beautiful weather and beaches and great communities.
But the biggest benefit … and the reason Peter relocated to this island territory … is the tax breaks. Puerto Rico has a four percent corporate tax, and residents can receive dividends tax free.
Living and working in PR is the best way to maximize tax benefits … although you only need to be in the area 183 days a year. But since Peter is "trapped by the school year," he chooses to enjoy this island paradise year round.
"It's not as onerous as it seems," he says of getting and maintaining Puerto Rico residency. We can vouch for that!
Ways to build your capital
Chris Martenson and Adam Taggart joined us on stage to chat about the value of attending the Summit … and the importance of building the eight types of capital they outline in their book, Prosper!
Their key takeaway from the Summit? The number of millennials interested in finding ways to build capital and prepare for the future. "There is a critical mass of young investors who are keenly interested in our message," says Chris.
During a breakout with millennials, Chris and Adam witnessed young investors getting the chance to learn from experienced investors.
They were impressed by millennials' command of pressing issues, including, Adam says, resource depletion, species extinction, and the fact that lifestyle costs are quickly outpacing wages.
"Younger generations have nothing to gain if the status quo continues as it is, but older generations have everything to lose," notes Adam. The big question is how to resolve this tension.
Younger generations will be the ones to come up with solutions … so it's important they realize that the other side of challenge is always opportunity.
Folks who are intelligent and aware will have a chance to make an awful lot of money … but they can't do it with financial capital alone.
"If all you have is financial capital, you've basically just painted a big target on yourself," Adam says. He says emotional capital is probably the most important form of capital to have.
That means being able to handle crisis without falling apart … and coming back stronger. It's the willingness to be vulnerable … and make meaningful connections with other people.
"It's hard to find places where you can drop your guard," says Adam, but that's why the Summit is so extraordinary … it allows attendees to be real and experience true connection with a diverse group of people.
Turning dollars into precious metals
We had two faculty members speak to our attendees about precious metals investing. Brien Lundin is the author of the Gold Newsletter, and Dana Samuelson is a precious metals and rare coins dealer.
We invited these men to join us as faculty members because even though our focus is real estate investing, we believe investors should be looking at the bigger picture of all real assets … including precious metals.
"I was really blown away at the quality of the speakers, the audience interactions, and the audience itself," Brien says. Dana agrees, "I've never met a more unassuming group of over-achievers in my life."
Both men had similar advice for investors.
According to Brien, "Some level of dollar depreciation is inevitable." And, he adds, "Every developed economy is in the same boat."
Gold provides a hedge against appreciation because it's the standard of wealth … and has been since currency was first created. "We are seeing a U.S. fiscal situation where debt is going to increase, which will naturally push gold higher," says Dana.
For investors unsure of where to start, Dana offers reassurance. "Buying and selling gold is pretty easy these days," he says. Investors have the option of buying physical metals or coins, buying in paper form through ETFs, or buying by proxy through mining shares.
If that's not a sign to go for the gold, we don't know what is!
The Summit experience
We spoke to six other Summit faculty to get their takes on this year's Summit.
Multi-family investor and syndicator Brad Sumrok says, "I thought I knew what to expect, but I was blown away. The Summit is a mind-expanding experience."
A common thread was the value of connecting with other investors … even outside of formal sessions. "Dinners and hanging out were the most valuable part of the cruise," says syndicator Michael Becker.
A third-year faculty member, Kyle Wilson, says, "The network and connections are unbelievable. We come to get good ideas and bounce ideas off of each other."
David Sewell agrees that the Summit is a center for unbelievable growth and learning. "I learn something new every time I'm here."
Like our gold-loving friends, David believes in the value of investing in real assets to gain protection from the volatile dollar. His chosen asset is agricultural real estate, specifically coffee and cacao farms in Latin America.
Because of high, steady demand, getting into the coffee and chocolate business is "almost a no-brainer," David says.
His goal is to monetize his business away from U.S. dollars into gold … and he's learned how to do that, he says, by attending the Summit and learning from the stellar faculty.
Both David and real estate expert Kathy Fetke, along with many other Summit attendees and faculty, know big changes are coming to the U.S. dollar and to resource availability around the world.
But, says Kathy, "The right advice can change everything." It can be scary to realize the reality of things … but you can't prepare for the future if you don't know what's coming.
The Summit is invaluable for Kathy because it provides a chance to hear about massive upcoming changes … and discover ways to prepare.
For example, Costa Rica and Ohio are both wonderful places for growing food and accessing clean water, two things Kathy says will be incredibly important to have in an uncertain future.
Kathy was also impressed by the young people at the Summit. "They give me confidence in the future," she says.
Our long-time contributor Bob Helms, the grandfather of real estate, agrees. "I was very impressed with the information, energy, and knowledge of the young people," he says.
Want to get on the boat next year? Get on our advanced notice list! We'll send you updates as soon as they're available.
---
More From The Real Estate Guys™…
The Real Estate Guys™ radio show and podcast provides real estate investing news, education, training and resources to help real estate investors succeed.
The Silver Tsunami is coming. That's right. It's no secret Baby Boomers are retiring and entering a new phase of life, and looking for an alternative to traditional assisted living facilities.  
In the third episode in our Profitable Niches series, we explore the world of residential assisted living homes.
We chat with leading national expert and President of Residential Assisted Living (RAL) Academy, Gene Guarino, about this compelling investment opportunity, and four of his students who are successfully investing in this space.    
In this episode of The Real Estate Guys™ show you'll hear from:
Your happy-to-assist host, 

Robert Helms

His in-need-of-assistance co-host, 

Russell Gray

RAL Academy President

Gene Guarino

A few of Gene's star students,

Sherry Ellingson and Rocky McKay, Loe Hornbuckle, and CJ Matthews
---
Listen
---
Subscribe
Broadcasting since 1997 with over 300 episodes on iTunes!
---
Review
When you give us a positive review on iTunes you help us continue to bring you high caliber guests and attract new listeners. It's easy and takes just a minute! (Don't know how? Follow these instructions).
Thanks!
---
An explosive demographic with specific needs
So much of real estate is about understanding specific demographics and their needs. All around the world, and especially in the United States, there is a massive population that has created business opportunities through every season of their lives … baby boomers.
Baby boomers are retiring in droves, and they aren't too far away from not being able to live independently anymore. Unlike generations before them, boomers (in general) are adamant about not living in an institution or hospital. They want to live in a home and have a social life.
That's what makes residential assisted living homes such a fascinating investment niche. This specific demographic and a unique financial model means more CASH FLOW than a typical single-family home investment.
Gene Guarino is the leading expert in this investment niche. As president of the Residential Assisted Living (RAL) Academy, he teaches investors everything they need to know to get started.
"It all starts with education. Get educated first. If you don't, you'll most likely go out, make mistakes, and bang your head against the wall," Gene says.
We're all about education for effective action. So, we sat down with a few of Gene's star students to learn about their experiences and what advice they have for other investors.
Building your brand from the ground up
Sherry Ellingson and Rocky McKay are business partners who attended Gene's class several years ago.
"We kept hearing about senior living," Sherry says. "We both have parents who are going to be entering into this category before long, and after taking a look at some of the current options in our area we thought, 'You know, we could do this a little bit better.'"
Rocky and Sherry first acquired an existing assisted living facility that needed some updating. The property is 10 beds with jack-and-jill baths and lots of places for residents to be able to visit with friends and family. The goal is to have residents feel at home and have a happy, safe place to make their own.
How do they attract tenants? Case workers from hospitals and rehab centers refer potential residents and their families to placement agents who find out what they are looking for in an assisted living facility.
Then, the agents take them on tours and show refer them to various home options. That's why a good reputation is so important.
"The reputation of a home is attached to the owner, so your focus should really be on creating your own reputation and brand from the ground up," Sherry says.
"The demand for a good home is extremely high, and as we provide such an essential service for our residents, it feels like we are doing the right thing," Rocky adds.
For investors just starting in the niche, Sherry and Rocky recommend looking for an existing home and remodeling it into a residential assisted living home. They also suggest having a fixed rent rate with everything included so families can set their budget and not worry about hidden fees.
And don't forget that there is benefit in adding more properties. More residents means the ability to buy supplies in bulk and save even more money on operation costs. Sherry and Rocky hope to have a couple hundred operating homes in the next several years.
Raising capital and expanding your network
After going through the RAL Academy course, Loe Hornbuckle found his passion. Since then, he has opened 40 beds in residential assisted living homes and is in the process of developing an 80-bed facility made up of five homes on six acres as a planned community.
"I look at residential assisted living as a tool to keep people out of nursing homes or institutional environments that may not be right for them," Loe says. "There are a lot of people who are placed inappropriately in those settings."
Even though he was passionate about the type of investment he was making, Loe says he still had a lot to learn when it came to raising capital.
"The first time I raised capital, I put out my business plan, and at the end of the first day my wife found me in the fetal position on the floor. It was harder than I thought it would be," Loe says.
Proper education changed this for Loe. He learned you have to build a network to effectively raise capital. He suggests that RAL investors attend events and conferences so they can meet the many people out there who are willing to help them along the way.
"Your network is everything. When you build your network, you have the power to step into good business like residential assisted living," Loe says.
Syndication and working smarter
As a self-proclaimed real estate addict, CJ Matthews was looking for an investment with good cash flow and without a huge amount of ongoing work. After hearing Gene speak on RAL homes, she knew she had found the perfect niche.
"With residential assisted living, you do the work to set everything up, and then you become the business owner. At that point, someone else can actually run the day-to-day business for you," CJ says.
The biggest advice CJ offers to potential RAL investors is to learn about and apply effective syndication.
"Before learning to syndicate, going out and asking for money felt risky or scary to me, but after I attended the Secrets of Syndication seminar, I knew what I needed to do," CJ says.
When it comes to working with partners, CJ recommends choosing people who have skill sets you don't. That way you can work synergistically and accelerate your success. And don't forget this particular investment niche requires a special touch.
"This space isn't for everyone. You need to love real estate, love making money, love putting in work on the front end, and most importantly have a heart. If you aren't willing to care about these people and making the last years of their lives happy, then this may not be the investment for you," CJ says.
Interested in learning more about investing in residential assisted living? Listen in to the show to hear more from Gene and his students. You can also email us at ALF@realestateguysradio.com, and don't forget that Gene will be cruising with us on our Investor Summit at Sea™. We'd love to see you there!
Listen to other episodes in our Profitable Niches series (like Stacking up Profits with Self Storage or Making Money with Mobile Homes) to step off the beaten path and learn more about other lucrative, but as-yet unexploited asset classes.
---
More From The Real Estate Guys™…
The Real Estate Guys™ radio show and podcast provides real estate investing news, education, training and resources to help real estate investors succeed.
The people you spend time with influence what you think … and where you'll end up. Building your social network gives you power and safety in an unstable economic environment.
Real estate is a relationship business. The most successful real estate investors have built a network of quality connections so they can exchange value when the time is right.
In this episode of The Real Estate Guys™ show, we'll hear from Chris Martenson, co-author of the book Prosper! He'll explain the eight types of capital … and take a deep dive into how and why building social capital is important.
Listen in! You'll hear from:
Your socially adept host, Robert Helms
His socially awkward co-host, Russell Gray
Author and futurist Chris Martenson
---
Listen
---
Subscribe
Broadcasting since 1997 with over 300 episodes on iTunes!
---
Review
When you give us a positive review on iTunes you help us continue to bring you high caliber guests and attract new listeners. It's easy and takes just a minute! (Don't know how? Follow these instructions).
Thanks!
---
Chris Martenson's eight forms of capital
If you listen to the show, you've heard us talk about the book Chris Martenson and Adam Taggart wrote. It's called Prosper!, and we think it should be required reading for everyone … especially real estate investors.
Chris has a PhD in science, but today he works as an economic researcher and futurist. He says he is not a forecaster or a visionary, instead approaching his predictions through the lens of his scientific background.
Prosper! is a book about preparing for the future … but preparing doesn't mean prepping a bunker. It means not taking for granted the energy and natural resources we rely on … and taking steps to make your life better today AND in the future.
"We can't have a future based on the past," Chris says. As technology, fuel sources, and the economy change, so will the way we prosper.
What can we do to prepare for the future? Build up capital, says Chris. He gave us a rundown of the eight essential types of capital important to a happy, healthy, and prosperous life.
Financial capital. "Grow it and take care of it," says Chris. (Don't worry, the book goes into way more detail.)
Living capital. Not only do we need to monitor the health of our bodies, but we should take stock of the health of the ecosystem around us, including soil, water, plants, and animals.
Material capital. Don't just own "stuff." Think about whether your belongings are valuable and long-lasting. What properties do you own, and how are they fueled? How about your vehicles? Chris recommends buying high-durability basics that are simple to fix instead of cheap plastic tools that waste both money and resources over time.
Knowledge capital. This is the sum or your book learning and actual experience.
Social capital. Your social capital is built not just on how many people you know, but also on how well you know them and whether you can depend on them.
Emotional capital. If you fall apart at the first sign of trouble, it doesn't matter whether you've built up the other seven types of capital. Be able to rebound from insults and setbacks. Know yourself well enough that you can respond with a clear head when times are tight.
Cultural capital. You either have this or you don't, says Chris. The key is to take stock of where you're at and where you want to be.
Time capital. "Time is our most important asset," says Chris. It's important we be able to prioritize. In Chris's words, "You get to waste one life … so don't waste it!"
How and why to build your social capital
Rich social capital equals a happier, healthier person, says Chris, a person with a greater sense of reward and purpose. We derive meaning from the people we spend time with.
Chris measures his social capital by the number of people he could call to watch his kids if there were an emergency. (Take a second to take stock. How many people in your address book could you depend on to help with a last-minute crisis?)
Social capital is incredibly important … for both personal well-being and success as a businessperson. So how do we build it?
It's simple, says Chris … spend time doing stuff with people.
For example, Chris hosts a monthly neighborhood potluck with anyone who'll come. And he makes and effort to have real conversations with people … instead of just small talk.
The key to social capital? "You have to be the one to take the risk," Chris says. Be real. Be vulnerable. And get down to the deep questions, instead of staying at surface level.
Build rapport and get to know people. It takes time, but results in a deep knowledge of others' strengths and weaknesses.
As a real estate investor, your business is built on relationships. You don't want those relationships to be simply transactional. By building rapport and depth, you'll get better deals … and be more satisfied with your relationships.
Social capital is incredibly important. So sit down and make a strategic decision to make an effort to build on your current relationships … and make new ones.
Chris notes that most Americans are living in a state of anxiety and fear … but not taking any steps to make their situation better. In a happy and successful life, there's no room for stress and strife, he says.
How can you step away from anxiety? "It's all about the doing," says Chris.
Chris's business, Peak Prosperity, wants to give his community of readers knowledge about what's happening now so they can take a big-picture view. But more importantly, he aims to help people take steps to change the way they live and prosper.
Envisioning the future
Interested in building your social capital? Come to our Create Your Future Goals Retreat in January! We aim to help you figure out your values, motivations, and goals … so you can find people who share similar values.
We enjoy talking to Chris and learning from him because he really pays attention to what the future might look like.
It's a guarantee that the future will look different. Artificial intelligence, communication, and technology are all poised to shift radically in the next few decades. And big changes are coming to the economy, social stratosphere, and environment.
Yet despite not knowing what the future holds, we have to make major, long-term investment decisions every day.
That's one reason social capital is so important. Having social capital means having a community of people you can trade ideas with. Social connections empower you to question yourself and learn new ideas … enabling you to prepare for the future with confidence.
Now go out and build some social capital! May we suggest a potluck?
---
More From The Real Estate Guys™…
The Real Estate Guys™ radio show and podcast provides real estate investing news, education, training and resources to help real estate investors succeed.
In our most recent edition of Ask The Guys, we weigh in on topics that are relevant to YOU.
From how to leverage retirement funds to how to get started in real estate without much capital, our questions have been handpicked with our listeners in mind.
Keep in mind that we are not legal or tax professionals. We do not give advice. The ideas in this show are simply that … ideas.
In this edition of Ask The Guys you'll hear from:
Your infinitely wise host, 

Robert Helms

His wise-guy co-host, 

Russell Gray
---
Listen
---
Subscribe
Broadcasting since 1997 with over 300 episodes on iTunes!
---
Review
When you give us a positive review on iTunes you help us continue to bring you high caliber guests and attract new listeners. It's easy and takes just a minute! (Don't know how? Follow these instructions).
Thanks!
---
Question: I want to get started in real estate investing, but I don't have a lot of capital. What can I do to get started now?
Two of our listeners, Miles from Atlanta, Georgia, and Jose in Mesa, Arizona, asked us this question … and it's no surprise.
When we think about investing, we think about money. But currency doesn't always mean dollar bills.
Relationships, opportunities, and knowledge are all valuable currency in the real estate investment game.
Find more experienced investors who have equity but don't have a lot of time. Unlike them, you have time to be boots on the ground and make things happen.
Find a network where you can gain knowledge. Then, bring ideas to the people with cash and show them how to use YOUR hustle for THEIR benefit.
Here's a quick example … and remember this is just an idea. Always consult professionals before taking action.
You may find someone who owns a dilapidated house. The owner is equity rich but the cash flow is poor. Maybe you could take the opportunity to partner with him. You could say, "I don't have the money to fix this up, but if it were fixed up, you could get steady cash flow. You have a good credit score and income, so you can borrow. You get the cash, and I'll do the deal."
You do the work and fix up the property. You supply the hustle. You make the deal … and then you both split the profits!
The one thing you can always do … right away, everyday … is build your brand, build your reputation, and build your network.
Question: The market for multifamily properties is so competitive. How do I find a property?
Our listener Sid owns a business in Daphne, Alabama. He's wondering whether he should give up on his search for a multifamily property and focus on setting up a hard location for his business.
Multifamily is SUPER, SUPER COMPETITIVE. It's hard to find deals that work and even harder to get one of those deals.
The first question to ask when it comes to multifamily properties is, "Am I in the right space?" If you're like Sid, and the market is hopping, the answer is probably yes.
If you're in the right space … but it's a little picked over … try looking off the beaten path to see if you can find a property that will offer more than just financial returns.
If you own a business, consider buying a building bigger than you need and housing tenants adjacent to you.
Find one-off deals that meet your unique set of needs. Be careful with your numbers and have a good plan.
Keep your business and your real estate investments separate.
This gives you flexibility down the line. You may decide one day that you're going to sell your business and keep the building because you have nurtured and created great tenants. OR, you may decide to sell the building and get some cash but keep your tenancy to operate your business.
Question: What's the mock real estate game you reference on your show and recommend playing?
Rob in Circleville, Ohio, wants to know about this game we're always talking about.
It's called CASHFLOW 101 and was invented and developed by Robert and Kim Kiyosaki.
Now, it isn't a real estate game necessarily … but it IS a financial game.
When you play a board game you have mental and emotional reactions. If you take the time to dig in and find out why you are reacting in certain ways, you can discover a lot about your mental makeup … and how to change it.
So, this game isn't as much about information as it is about transformation. It's a chance to identify your strengths and weakness and take risks in a low-stakes setting.
Question: I need to learn how to raise money. What would you recommend I do?
Jim in Doylestown, Pennsylvania, was bummed to learn that our next Secrets of Successful Syndication seminar isn't offered until March 2018.
Jim wants to get started in with residential assisted living, but he feels he needs to learn how to raise money first.
There are plenty of things you can do now to learn this valuable skill.  
Syndication is the most entrepreneurial form of real estate. Entrepreneurs go out into the market and find a problem to solve. Then, they convert that problem into an opportunity.  
To create opportunity as a real estate investor, you need to organize your resources … money, people, and ideas.
Get in an environment where you can learn from people who are already syndicating.
Find someone who is successfully doing syndication and say, "Hey, I love to learn. Is there something that I can do to help you?"
Offer your skills … whether you're good at market research or social media promotion or building websites. Build relationships.
A key to success is learning how to talk to people one-on-one about money.
To raise money, you need to learn the language of investing AND get really comfortable asking the right questions in order to understand another person's financial situation.
There are a few things you can do to get started:
Come to our event

How to Win Funds and Influence People

.

Pick up a book by Sam Freshman called

Principles of Real Estate Syndication

. This is NOT a motivational book. It's literally the textbook on syndication and a great way to learn the nuts and bolts of the topic.

Listen to syndication-focused episodes of our show on our website. Simply go to the search bar and type in "syndication."

Listen to general financial podcasts. You need to learn the language of money to communicate with other investors about your projects.

Sign up for

Secrets of Successful Syndication

in March. Get on the advanced notice list

here

to be the first to know when tickets are available.
Question: How can I be sure I'll have money to refinance a commercial loan when the balloon is due?
Charles in North Palm Beach, Florida, owns a handful of small apartment buildings and a multi-use building with no mortgage. He plans to purchase a 20-unit building when he finds a deal … and he wants to cash out by refinancing his multi-use building when he does.
But Charles … like many of you … keeps thinking about 2008. Because commercial loans now have short terms of 5 or 10 years, he wants to be sure he'll have money to refinance when the balloon is due.
There is nothing you can do to completely ensure there will be a loan available 5 or 10 years down the line. But even if there isn't, you WON'T be lost in the woods.
Private capital is always an option.
In order to take advantage of private capital, you need to make sure you have a strong operating property that is generating good cash flow. Cash flow is the price you pay to get your hands on capital.
The other thing you can do is check your balance sheet and make sure you can cross collateralize your loans.
One perk of private lenders is their flexibility compared to other sources. Lenders are more willing to consider multiple sources of equity. And if a private lender doesn't bite, consider using syndication to refinance instead.
Don't sit out of the market. You don't make money sitting out.
Be proactive. Don't be paranoid.
Charles also asked how we've found our best deals.
The answer is relationships. Build your brand. Build your network. Every great deal we have done is with people who know us and understand us.   
Question: Where can I find the "Prepare" report by Chris Martenson that you mentioned on a recent podcast?
Maryanne from Newburyport, Massachusetts, is referring to a recent show that included a special conference call with Chris Martenson and Brien Lundin.
On that call, we discussed a major announcement from China.
China is proposing to deal in the oil trade using a gold-backed currency. This could be a game changer in a worldwide system that isn't backed by anything.
At the end of that discussion we addressed what you can do to prepare. Listen in to get access to Chris Martenson's special report.
Chris Martenson will be on the investor Summit at Sea™ with us this year … we also recommend his book Prosper!
Question: Will there be a Belize discovery trip in summer 2018?
Bob in Rio Rancho, New Mexico, and his wife wanted to know how far out we schedule our Belize discovery trips. They want to include a discovery trip in their anniversary vacation … now that's a good anniversary!
We don't have the dates for upcoming Belize discovery trips yet, but we do schedule them several months in advance. For a trip in June, check our website in March or April.
Get on the advanced notice list to be notified as soon as dates are announced!
Question: Can I use money from my retirement accounts to make updates to my house?
Daniel in Livermore, California has both a Roth IRA and a traditional IRA. His goal is to maximize his tax deductions and avoid using cash savings to make updates to his home.
We're not tax advisors … BUT … our understanding is the answer is no.
When it comes to retirement accounts there are lots of things you CAN do, but one of the prohibited transactions is anything to do with your own personal residence.
We suggest talking with a CPA or a lawyer before making any decisions.  
Question: Do you know of anyone who has purchased training for the Residential Assisted Living Academy, and have you heard about subsequent real world successes?
Our final question comes from Lou in Rancho Palos Verdes, California.
You've probably heard us interview Gene Guarino on our program. He's the founder of RAL Academy and teaches folks how to do residential assisted living.
We have been to his trainings and know dozens of people who have not only taken his classes but also found success in the RAL market.
A reminder … we don't gain anything from Gene's success … except happiness for him and everyone else.
We love that Gene actually practices what he preaches. You can tour his properties and meet his staff. He has all sorts of resources and services available on the back end if you'd like more help beyond his classes, too.
If you're serious about being in this or any space … you need a mentor. If you don't have a mentor in a particular field, hire someone!
---
More From The Real Estate Guys™…
The Real Estate Guys™ radio show and podcast provides real estate investing news, education, training and resources to help real estate investors succeed.