Boots-on-the-Ground Market Insights: Alternative Lending
May 2020
Credit markets are exhibiting signs of stress as a result of the Coronavirus crisis … Find out what's happening in Alternative Commercial Lending.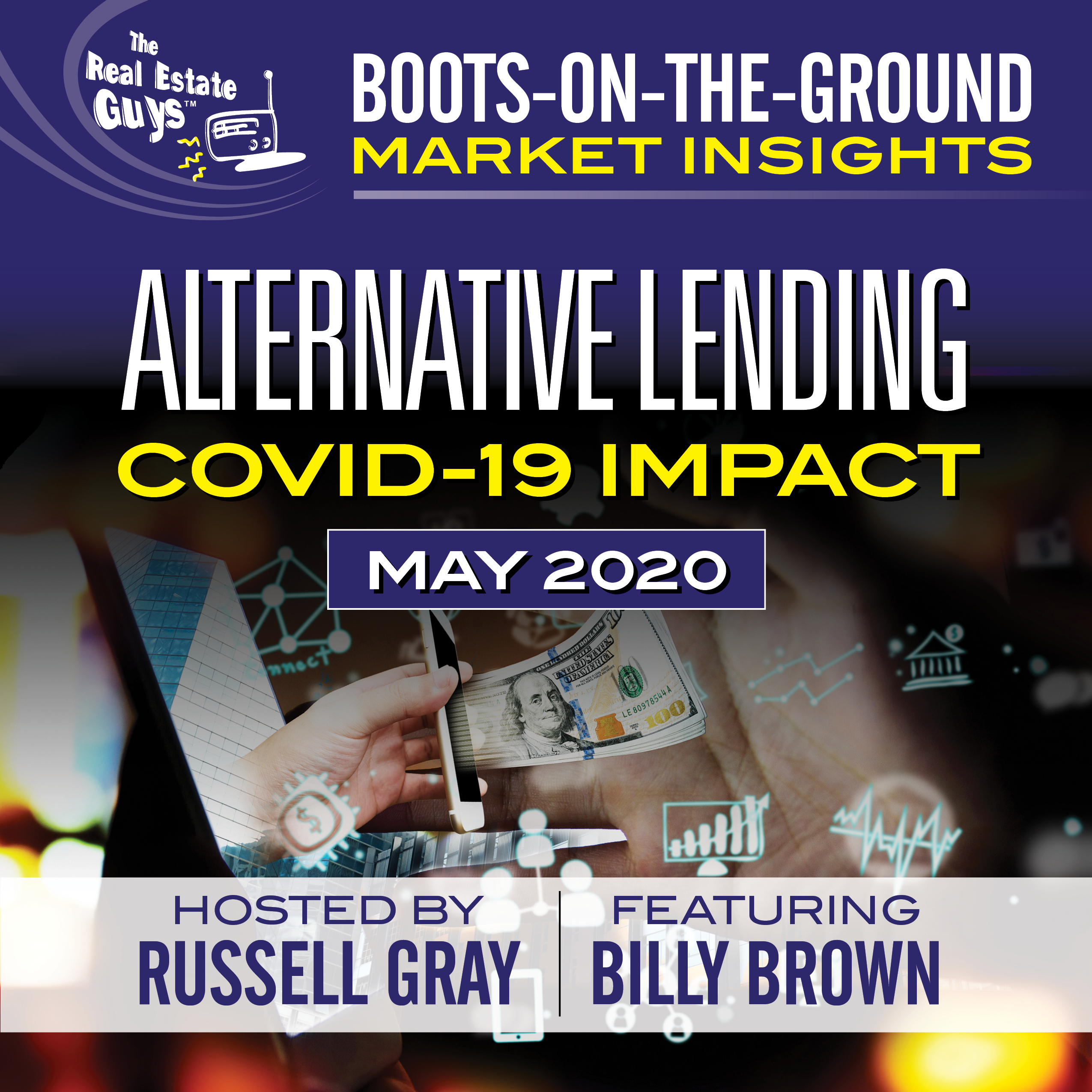 As traditional sources of financing retract, real estate investors start looking for alternative and creative financing options.
Find out the state of the union in Alternative Commercial Lending!
Ponder the current predicaments (and opportunities!) in the commercial lending market as you listen to Russell Gray, Co-Host of The Real Estate Guys™ Radio Show, and real estate financial strategist, Billy Brown, put their brains together on the subject.
Learn what's happening … and could happen … in regards to:
Loans in Underwriting
Effects of Forbearance Laws
Lender Reserve & Escrow Requirements
Bridge Loans
Asset Backed Loans
Plus, Billy shares an interesting story of how a debt-investor pivoted his business in the wake of the 2008 recession to grow his company by BILLIONS.
There's no doubt that a massive transfer of wealth is underway.
Be aware. Get Prepared. Stay Patient. Lenders want a yield on their money and if you're a good bet …
You'll be first in line for funding!
Simply fill out the form below to access this edition of Boots-on-the-Ground Market Insights: Alternative Lending …
Money makes the world go around.  But when you don't have enough, loans are pretty handy.
Real estate financing has changed a LOT in the years following the Great Recession. To get up to speed on the state of the art of lending, in this episode we interview two loan pros.
Sitting in the broadcast cabaret:
Your host and Master of Ceremonies, Robert Helms
Master of the Obvious and no-I'm-not-related-to-Joel co-host, Russell Gray
Residential Mortgage Maestro, Graham Parham
Commercial Lending Mentor of Money, Michael Becker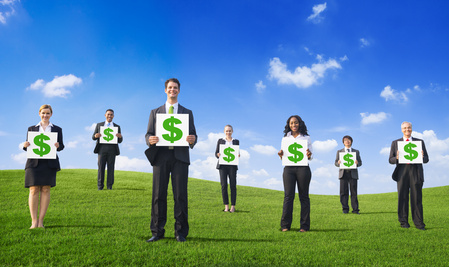 Back in the heyday of easy money…before the sub-prime meltdown exposed the flaws in that model…there were a plethora of loan programs being provided by a gaggle of eager salespeople.
Then everything blew up.  Or more accurately…imploded.  It was like someone tripped over the cord to the bounce house and all the air just came out.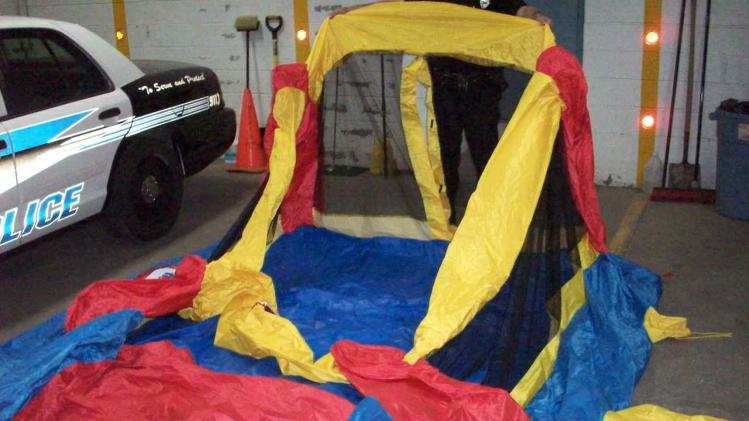 Most people in the mortgage business went broke.  Everything came to a grinding halt.
So the government and central banks intervened in a HUGE multi-trillion dollar way and put in a bottom to the free fall.
Some say they merely kicked a huge can a few years down the road.  Time will tell.
But coming out of the recession, it was much harder to get loans.  This was partly because many lenders were out of business.  And those that were still around were afraid of falling values and aggressive consumerist activism.
But that was then and this is now.
Today, by most accounts, the real estate bottom is well in place.  Equity is happening in many markets.
Dodd-Frank and its regulatory cousins are largely implemented and adapted to…and trillions of dollars in stimulus has worked its way into the marketplace and is looking for a home…to loan against.
All that to say that lending is loosening up, which makes real estate investing a little more fun…albeit more competitive.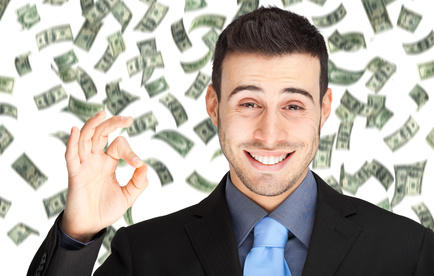 This means it's important to stay on top of new loan products and underwriting guidelines (the rules under which loans are approved).
Your mortgage team is your key to staying up to speed on this ever changing landscape.
When it comes to residential lending there are two basic categories:  4 units or less; and 5 units or more.
So in this episode we have experts on both to provide us an update on where they see lending today, and where they see it heading tomorrow.
If you're an active or aspiring real estate investor, you should be excited.  Because loan program innovation is back!  Private lenders (non-government) are getting back in the game.
This means more money flowing into real estate…and more money for you to work with to acquire more properties.  And right now, it's still dirt cheap.
But rather than clog the blog with all the details, we'll let you listen into the conversation yourself…Enjoy!
Listen Now: 
The Real Estate Guys™ radio show and podcast provides real estate investing news, education, training and resources that help real estate investors succeed.
When we went to the National Hard Money Conference in Las Vegas, we met a guy who had over 30 years in commercial hard money lending.   Based on that alone we wanted to talk with him.
But because we're busy prepping for our Secrets of Successful Syndication seminar, we were especially anxious to get perspectives from a 30 year vet.  After all, we think it's a great time for real estate entrepreneurs to step in and help heal a decimated economy by getting capital flowing into properties and projects.  But what does an industry insider think?
Before leaving Las Vegas, we set up our mobile studio.  We wanted to make sure that what happened in Vegas didn't stay there.  Behind the microphones for this episode of The Real Estate Guys™ Radio Show:
Your hard money host, Robert Helms
Your semi-hard money co-host, Russell Gray
Special guest, founder and CEO of Blackburne & Sons and C-Loans, George Blackburne
Just like in the grocery, hardware and car part businesses, the financial industry has suppliers, wholesalers, retailers and consumers.  But the product being distributed is money.
Most people are familiar with banks, credit unions, mortgage companies and the types of retail transactions they engage in.  Some people (like small business owners) are somewhat familiar with local business banks and other institutional sources of commercial capital.  But most people have only a vague understanding of private capital and the term "hard money" – especially when it comes to small commercial businesses and properties.  So we open the show with a quick overview of the term "hard money" and a quick discussion of how it fits into the financial food chain.
But we don't take long to get our guest talking about his 30+ years in the business and what he sees going forward.
George Blackburne has been helping guide private money into local projects and properties three decades.  Along the way, he's seen a lot of changes.  Being an entrepreneur, he saw a need in the commercial funding business which emerging technology could solve.  So fourteen years ago, he founded C-Loans, an on-line directory that matches borrower and brokers with sources of funding.  We thought is was such a cool idea, we're adding it to our Resource Center.
In addition to being a money guy and an entrepreneur, George is also a lawyer licensed in two states.  In other words, he's a pretty sharp guy.  So we were very gratified when he told us he thought 2011 would be "the year of the hard money lender".   It just made us all the more certain that now is the time for all good real estate entrepreneurs to come to the aid of their country and consider getting into the private capital business.
While many are frustrated waiting for corporations to create jobs and banks to start lending to small business, entrepreneurs can create a job for themselves and others while getting into the game of investing private capital.
There are tons of distressed assets available for pennies on the dollar, and deserving projects just waiting to be funded.  And while banks are only interested in the "low hanging fruit", (the "no brainers" as George calls them), there are lots of "outrageous profits" waiting for those are willing to "be the brainer"!
We think this era will be remembered not only as the "year of the hard money lender", but as one of the greatest opportunities to build wealth with real estate that we may see in several decades.  Check out this episode and see what you think!
Listen now!
Don't miss a show – subscribe to the free podcast!
Want More?  Sign up for The Real Estate Guys™ free newsletter!
The Real Estate Guys™ Radio Show podcast provides education, information, training and resources to help investors make money with their real estate investments.
I love you.  I love you not.  I love you. I love you not.
Financing is the life blood of real estate – especially for real estate investors, developers and re-habbers.  When times are good, lenders are BEGGING for your business.  Do you remember when there was so much money chasing deals, if you had a pulse you qualified?  Ahhh….the good 'ole days.  But we digress.
Today, it's a different story.  Lender's lust for lending has grown cold unless you're stacked with cash and have a nice asset base.  And even then it's hard to get a date to the funding dance.  Lenders can be so fickle!
Of course the drive to reproduce profits is hard to suppress.  To find out what's happening on the funding scene from a developer's perspective, we decided to call someone who's been on the prowl for funding for most of this real estate recession.
In the radio love shack for this episode:
Your host with the most, Robert Helms
Your co-host with the almost, Russell Gray
Special Guest, International Real Estate Developer and Summit at Sea Faculty Member, Beth Clifford
What are you going to do when the well runs dry?  Are you going to run away and hide?  (Hint: Fats Domino – late 50's when the Godfather first started investing.)
When the flow of capital to the market place abruptly stopped, many real estate investors' and developers' financial hearts stopped beating.  Despite various attempts by the Federal Reserve and Washington DC to get money flowing again, it still hasn't happened.  So vulture firms sprang up and have been carrying off the carcasses of the permanently broken-hearted, while there are many walking wounded who may never love real estate again.
But there are also a number of stalwart real estate lovers who refuse to be put off by a little (okay, a LOT) of adversity.  How may times are you willing to take "No" to get to a "Yes".  A yes is SO worth it!
And even though many of the old haunts like commercial banks aren't too flush with good prospects, new establishments are opening all the time – where private capital and creativity are coming together to hook up investors with capital.
To cut to the chase, and avoid an NR rating, in this episode we get our special guest to reveal some of the lengths she's willing to go to find money for her projects.  And though you may never be an international real estate developer managing multi-million dollar projects, you can take the same business principles and apply them to your project – no matter how small.   Yes, it's true.  When you're in love, size doesn't matter.
Listen now!
Don't miss a show – subscribe to the free podcast!
Want More?  Sign up for The Real Estate Guys™ free newsletter!
The Real Estate Guys™ Radio Show podcast provides education, information, training and resources to help investors make money with their real estate investments.