Imagine a scenario where a giant asteroid is on a collision course with Earth.  When it hits, a huge portion of the world will be destroyed.
Scientists and politicians know it's coming.  But it's years away.
Fearful of triggering panic, the information is suppressed.  Even when leaks get out, they're spun to seem insignificant.
Of course, those in the know realize real estate and businesses in the region facing obliteration will become worthless.
They also realize values in safe areas will skyrocket once people realize what's happening and flee the danger zone … bidding up anything available where it's safe.
So insiders begin quietly divesting themselves of assets in the danger zone … and begin to systematically accumulate assets in the safe zone.
They know there's time to warn people, but want to make all their moves before acknowledging to the world the gravity of the situation.
Along the way, astute observers piece together the clues.  They realize what's happening and use all means available to sound the alarm.
Some are dismissed as conspiracy theorists.  Others as doom porn profiteers.
Meanwhile, news feeds are filled with sensational, but trivial headlines … keeping the masses distracted.
So most people go about their daily business, completely unaware a disaster of epic proportions is slowly, steadily looming closer.
Most will be caught completely off-guard.  Some will reap huge profits simply through happenstance … because they accidentally own property in the safe zone.
Most in the danger zone escape with their lives, but not their fortunes.  Because their wealth and income are all based exclusively in the danger zone, they lose everything.
However, a few alert people in the suspected danger zone decide to hedge by acquiring property and expanding their businesses into other areas.
They reason that so long as the underlying investment makes good sense in its own right, even if a disaster never strikes, they really aren't worse off for diversifying.
Sure, it takes extra time and effort to learn a new area, build relationships, and make the investments … but the incremental expense is accounted for as an insurance premium.
What would YOU do? 
And what does this have to do with your investing?
Perhaps obviously, the asteroid is a metaphor for a catastrophic financial event … say, the collapse of the U.S. dollar or the global financial system.
Could it happen?  Will it?
Of course, no one knows.  But there's plenty of smart people out there who think it's already started … and is inevitable.
It may not destroy the entire world.  But it could destroy yours … depending on how well you're prepared … or not.
Robert Kiyosaki says the stock market will eventually collapse under the weight of baby-boomers hitting age 70-1/2 and beginning forced liquidations.
It hasn't happened yet, but that doesn't mean his premise is false.
It can be reasonably argued massive money printing and Central Bank interventions are propping markets way up … at least temporarily.
Chris Martenson says an economic system reliant on compounding growth and abundant energy is doomed to fail.  You can print money, but you can't print energy.
So when energy production fails to compound as quickly as debt, an economic implosion is inevitable.  There's no economic activity without energy.
Worse, Chris says, collapse will happen quickly because of the exponential nature of debt.
You can double the straw on the camel's back many times … but the final doubling ends it all very quickly.
Consider the growth of only U.S. debt (the rest of the world is just as bad) …
1992 – $4 trillion
2000 – $6 trillion
2008 – $10 trillion
2012 – $16 trillion
2017 – $20 trillion
Notice the speed at which the debt is growing.  It's compounding like a cancer.  And at some point, it consumes the host.
In 2006, Peter Schiff warned the world about the 2008 financial crisis.  People scoffed.
Peter says the next crash will be even bigger because everything wrong in 2006 is MORE wrong today.
Critics of Schiff's theory point at the stock market … and the fortunes being made … to claim all is well.
Maybe.  But Venezuela's had one of the best performing stock markets in recent history … and it's plain all is not well in Venezuela.
Not surprisingly, people are fleeing Venezuela… a reminder of how economic conditions, harsh or otherwise, stimulate migration.  Of course, that's of interest to real estate investors.
But this isn't about Venezuela.  It's about human behavior in the face of possible disaster.
Some ignore facts they don't like.  Others deny them.  Still others spin them, while most simply don't understand and can't be bothered to try.
A few will remain rational, curious, diligent, and proactive.  Common sense says those folks generally fare better.
Clues in the News …
Bloomberg recently reported China is considering slowing or even ending lending money to the United States.
Markets responded by dumping bonds, which drove up interest rates.
So yes, what China does with its balance sheet affects YOUR interest rates on your Main Street USA rental properties.
Of course, China doesn't want bond prices to fall when it's holding a bunch of them … especially if they're thinking of selling.  They just want to quietly unload.
Unsurprisingly, China decried the Bloomberg report as "fake news".
But if U.S. news is "fake", what are non U.S. news sources saying?
Here's an interesting headline from Sputnik News on January 16th …
Chinese Media Explain How Russia and China Can Escape "Dollar Domination"
You should read it, but two important components are oil and gold.
" … both Russia and China are also stepping up with exploration and acquisition of physical gold reserves, hedging against the implications of a possible collapse of the de-facto world currency."
Of course, the de-factor reserve currency they're referring to is the almighty U.S. dollar.
Hmmm … maybe China and Russia see an asteroid on the horizon.
Doom porn?  Conspiracy theory?  Or clues of a possible cataclysmic event coming to an economy near you?
We don't know.  But we took Robert Kiyosaki's warnings in 2006 too lightly and paid a BIG price.
Since then, we've gotten to know Peter Schiff, Chris Martenson, and Simon Black.
Peter keeps us sufficiently freaked out.  He makes sure we don't fall asleep at the watch.
Kiyosaki teaches us to keep an open mind, to seek out diverse perspectives, and talk with other interested and thoughtful observers.
Chris Martenson reminds us to pay attention to energy.  And he's accurately predicted the recent run-up in the price of oil.
Simon Black advocates the pragmatic wisdom of having a Plan B … not being overly dependent on one location, economy, currency, or investment.
Simon says you're no worse off to be prepared … and it could make all the difference in your future.
All of these very smart friends … and many more … will be with us for our Investor Summit at Sea™ in April.
It's unfortunate not everyone reading this can afford the time and expense to be there.
Even more unfortunate are those who can, but choose not to.  They have the most to lose … and gain.
We don't know if the "asteroid" reports are true or not.  But every investor owes it to themselves to consider the arguments and the options.
Better to be prepared and not have a crisis, than have a crisis and not be prepared.
Until next time … good investing!
---
More From The Real Estate Guys™…
The Real Estate Guys™ radio show and podcast provides real estate investing news, education, training, and resources to help real estate investors succeed.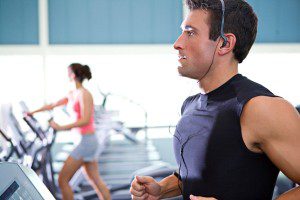 If you're one of those who take The Real Estate Guys™ to the gym, make sure you carbo load first! This one's a whopper!  Our radio audience only got an hour, but the podcast audience gets the whole enchilada.  That way whether you like American or Mexican, there's something for everyone.
A few weeks back, we went to Las Vegas for the 7th Annual Freedom Fest conference.  This was our first time and we weren't sure what to expect.  But after our previous interview with event founder, economist Mark Skousen, we thought it would be worthwhile.  It turned out even better than we thought!
After being near the epicenter of the financial earthquake which rocked the real estate portfolios of even the most experienced investors, we've put a big emphasis on studying economics.  Who cares if you're expert at fixing up properties, managing tenants or putting together syndications if property values are crashing, tenants don't have jobs, loans aren't available, and people are too scared to act?
So we started looking for people who saw it coming, put their predictions in writing and got it right for the right reasons.  Hindsight's often 20/20, but seeing the storm coming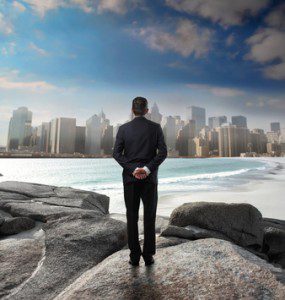 while there's still time to shutter the windows is better.  You might not be able to avoid bad economic weather, but with advance notice at least you can prepare!
We looked at the lineup of speakers at Freedom Fest and decided this would surely be an eye-opening experience. We were especially excited about Peter Schiff, author of Crash Proof 2.0 (a highly recommended read!).  Schiff called the crisis for the right reasons – and way ahead of time.  We're happy to say we got a lengthy interview with Mr. Schiff to see what he's thinking now – which is the feature of our next show.
While we're boasting about awesome interviews, we also had a chance to talk with billionaire CEO of Forbes Magazine and former Presidential candidate, Steve Forbes.  That interview is coming up in a couple of weeks, so stay tuned!  The best way to be sure you don't miss any of our exciting episodes is to subscribe to our podcast via iTunes (shameless plug). 😉
Today's episode is about talking to LOTS of people! It was like one of those speed dating sessions.  Robert sat at the microphone from early morning to late at night, and Russ rounded up a long line of interesting people to interview.
Featured in this episode of The Real Estate Guys™ Radio Show:
Your host, Robert Helms
Co-host and cat herder, Russell Gray
And a long parade of very special guests (in order of appearance):
Jeffrey Verdon, Attorney, talks about estate planning and asset protection strategies utilized by wealthy individuals; including off-shore entities and a very interesting technique for funding life insurance.
Dave Fessler, Energy & Infrastructure Expert for the Oxford Club.  Dave discusses his views on the future of energy and infrastructure and their impact on jobs and the economy.  He also comments on "the paradox of thrift" – how consumer savings is actually fueling the recession.  He tells us how long he thinks it's going to last, and where he believes America's best chance for job creation are right now.
Bob Bauman, Attorney, Former U.S. Congressman, Founder of The Sovereign Society; shares his thoughts on offshore investment, asset protection, second citizenship and the growing interest many people have in diversifying globally.
Vernon Jacobs, CPA, is an expert in international taxation.  Vern tells us what to consider when investing or employing asset protection strategies offshore.
Robert Barnes, Attorney, is part one of two back to back interviews with lawyers from a premier tax and investment fraud law firm that went 3 for 3 (that's pretty good!) in three of the top four high profile tax cases in the U.S. (you'd recognize the names).  Mr. Barnes reveals the worst thing you can do when contacted by the IRS.
Robert Bernhoft, Attorney, is part two of our tax and investment fraud attorney interviews.  Mr. Bernhoft describes what you can do to proactively avoid problems with both your investors and regulators; and shares how his firm uses specialized "non-litigation" techniques to recover misappropriated funds without going to court.
Steve Hochberg, Chief Market Analyst for Elliott Wave, works closely with Robert Prechter.  Prechter's 2002 NY Times best seller, Conquer the Crash, accurately predicted the current financial crisis.  While everyone is running scared of inflation, Steve says DEFLATION is actually the big near term threat.  He believes we are "on the precipice of the greatest stock market decline of our lifetime."
Patri Friedman, Executive Director and Chairman of the Board of The Seasteading Institute.  A city on the sea?  Really??? Before you write it off as Looney Tunes, go to their website and look at their management team.  These guys are all brilliant.  We're talking Stanford, Harvard, Yale.  Wow.  Have you heard of Pay Pal?   Yeah,the founder is on their board.  And why were they at Freedom Fest?  Take a listen!
Leon Louw, Executive Director of the Free Market Foundation, all the way from South Africa!  Why?  To raise money to advance property ownership rights for blacks in South Africa. For what it's worth, we didn't see any evidence of racism at Freedom Fest, though it was full of "tea baggers".  Obviously, Leon felt people at the event would be supportive of his cause. From our observations he was right.  But this isn't a political interview. any more than our show is political.  We just  want to understand what people are thinking and doing, and how it creates or undermines real estate opportunities.  Think about the ramifications on demand in a market where a large part of the population, formerly locked out, suddenly has access to buy property.  Very interesting stuff.
Terry Coxon, author of Unleash Your IRA, shares a powerful concept for maximizing your Individual Retirement Account.  We thought we knew all about this topic, but Terry shares a strategy we hadn't considered. Now we're hyped to read his book.  With the demise of home equity, and a growing number of people predicting a tough stock market (at best); and lending getting even tighter from financial reform, we think IRA's and rollover 401k's are one of the BEST sources of private investment capital.  That makes this a topic worth exploring!
Ron Holland, editor of two financial newsletters and 30 year financial industry veteran, has something to say on the topic of IRA's.  And it's concerning.  He shares what he thinks is the greatest threat to your retirement account.
Terry Easton, author of Refounding America and contributor to Human Events. Terry is an uber-conservative / Libertarian and has a lot to say on the topics of economics, politics and real estate.  We came to hear a lot of opinions and it just so happens that Terry has a lot of opinions.  But since they come from a long history of study and involvement, we think they're worth listening to.
All in all, Freedom Fest was a great experience and we're very likely to attend next year's event.  We met great people, got valuable insights, and had our paradigms stretched (we've been icing them since we got back).  Most of all, we see the economy and real estate from a much broader perspective.  As we continue to seek out markets, opportunities and product niches to invest in, we are convinced a bigger perspective will pay huge dividends.
Remember – our next two episodes feature our interviews with Peter Schiff and Steve Forbes!
The Real Estate Guys™ Radio Show provides ideas, perspectives and resources to help real estate investors succeed.