"Rarely do we find men who willingly engage in hard, solid thinking. There is an almost universal quest for easy answers and half-baked solutions. Nothing pains some people more than having to think." – Martin Luther King, Jr.
Of course, if you're reading this, then you're probably a person who is working hard looking for new ideas.  Good job!  We hope to reward your diligence with this episode of The Real Estate Guys™ radio show.
We're big fans of looking for clues in the news. It helps us gauge the mood of the market, track trends and recognize opportunities.  Best of all, there are thousands of reporters in the world all dutifully watching various aspects of our wonderful world and whipping up headlines to catch our attention.  And thanks to the internet, search engines and mobile computing, we have access to virtually all of it in the palm of our hands. Amazing.
The challenge is that sometimes those sensational headlines don't always tell the whole story.  In fact, sometimes the headlines are more like head fakes.
Case in point: Recent reports about the Memphis (and Atlanta) real estate markets make it seem like real estate investment opportunity there is in free fall.  But having been to both places, those gloomy headlines don't quite line up with our first hand observations.  This gave us an idea for this episode, so we decided to compare mainstream media headlines to main street real estate reality and see what the real deal is.  More, we wanted to see where the opportunities might lie.
Troweling into today's topic:
Your host and a man we all dig, Robert Helms
Your sometimes dirty co-host, Russell Gray
The Godfather of Real Estate, Bob Helms
Our gem of a guest and our main man in Memphis, Terry Kerr
After a few weeks of having our heads in the macroeconomic clouds, we come back to earth for a reality check with our good friend Terry Kerr.
Terry is a very successful real estate investor and entrepreneur in Memphis, Tennessee.  Whenever we want to know what's happening in Memphis residential income property, Terry is on our short list of people to call.  So when we saw a few "gloomy" headlines cross our desks, we thought it would be fun to call Terry and say "Whussuuup?"
Since we needed a new episode, we called Terry from the studio and broadcast the whole thing.  Now you get to listen in too!  And even though we talk about Memphis, there are lessons for all investors, no matter what market or markets you're mesmerized by.
So we start out talking about what we're reading in the mainstream press.  Falling prices, increasing vacancies, more foreclosures.  Eeeeek!
"Whoa!" says Terry.  "Those mainstream headlines are not my main street reality."
Hmmmm….really?
Terry tells us that his occupancy "has never been higher" and confides in us his secret to occupancy success: below market rent for an above market property.  Brilliant!  And in a market that is "plagued with vacancy" according to the news, this tactic is working beautifully for Terry.  And because the cash flows are SO strong in Memphis, his properties are still very profitable.
In fact, we take some time to talk about how accepting slightly less than market rent can actually IMPROVE PROFITABILITY by minimizing vacancy and turnover expenses.  Yes, it's common sense.  But you'd be amazed at how many investors push the rents in their quest for profitability.  We call it jumping over dollars to save pennies.
This takes us down the path of taking a market weakness and turning it into a competitive edge.
Terry's properties are cheap.  Er, we mean, inexpensive.  Actually, his properties are quite nice.  When we visited and toured several properties and neighborhoods we were very pleasantly surprised at how nice they are.  Not what we expected in the $60,000 and less price range.
The problem with these "appetizer" properties is that it can be hard to find lenders who want to do loans for them.  We investors, we get excited about a $12,000 down payment.  But the too big to fail banks aren't falling all over themselves to make $48,000 loans.
But while lack of conventional funding might hinder the success of lesser investors,  Terry turned it into an advantage.
Leveraging his successful track record, Terry made a deal with some local banks.  He guarantees the loans and the banks finance his buyers.  Then, Terry's team manages the property for the investor so he actually controls the condition and cash flow of the property.
We don't know about you, but that's the kind of motivation we want our property manager to have!
And, as you might guess, having financed over 300 properties this way, he's never had a loan go bad.  Very impressive.
What's even better, Terry is now able to help people – like foreign nationals and others – who are locked out of conventional financing to start or expand their investment real estate portfolio.
So while some people may glance at the headlines and think there's no money to be made in a place like Memphis, creative investors like Terry Kerr are finding ingenious ways to not merely survive, but thrive.  These are great lessons for all real estate entrepreneurs everywhere.
Listen Now:
Want more? Sign up for The Real Estate Guys™ free newsletter
Don't miss an episode of The Real Estate Guys™ radio show! Subscribe to the free podcast!
Stay connected with The Real Estate Guys™ on Facebook!
The Real Estate Guys™ radio show and podcast provides real estate investing news, education, training and resources that help real estate investors succeed. Visit our Feedback page and tell us what you think!
I love you.  I love you not.  I love you. I love you not.
Financing is the life blood of real estate – especially for real estate investors, developers and re-habbers.  When times are good, lenders are BEGGING for your business.  Do you remember when there was so much money chasing deals, if you had a pulse you qualified?  Ahhh….the good 'ole days.  But we digress.
Today, it's a different story.  Lender's lust for lending has grown cold unless you're stacked with cash and have a nice asset base.  And even then it's hard to get a date to the funding dance.  Lenders can be so fickle!
Of course the drive to reproduce profits is hard to suppress.  To find out what's happening on the funding scene from a developer's perspective, we decided to call someone who's been on the prowl for funding for most of this real estate recession.
In the radio love shack for this episode:
Your host with the most, Robert Helms
Your co-host with the almost, Russell Gray
Special Guest, International Real Estate Developer and Summit at Sea Faculty Member, Beth Clifford
What are you going to do when the well runs dry?  Are you going to run away and hide?  (Hint: Fats Domino – late 50's when the Godfather first started investing.)
When the flow of capital to the market place abruptly stopped, many real estate investors' and developers' financial hearts stopped beating.  Despite various attempts by the Federal Reserve and Washington DC to get money flowing again, it still hasn't happened.  So vulture firms sprang up and have been carrying off the carcasses of the permanently broken-hearted, while there are many walking wounded who may never love real estate again.
But there are also a number of stalwart real estate lovers who refuse to be put off by a little (okay, a LOT) of adversity.  How may times are you willing to take "No" to get to a "Yes".  A yes is SO worth it!
And even though many of the old haunts like commercial banks aren't too flush with good prospects, new establishments are opening all the time – where private capital and creativity are coming together to hook up investors with capital.
To cut to the chase, and avoid an NR rating, in this episode we get our special guest to reveal some of the lengths she's willing to go to find money for her projects.  And though you may never be an international real estate developer managing multi-million dollar projects, you can take the same business principles and apply them to your project – no matter how small.   Yes, it's true.  When you're in love, size doesn't matter.
Listen now!
Don't miss a show – subscribe to the free podcast!
Want More?  Sign up for The Real Estate Guys™ free newsletter!
The Real Estate Guys™ Radio Show podcast provides education, information, training and resources to help investors make money with their real estate investments.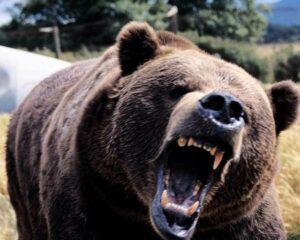 Retail real estate across the country has been mauled by the recent bear market. Many large retail centers are vacant and dilapidated, while many more are under performing.  What's next for retail?  More importantly, what's the opportunity?  To find out, The Real Estate Guys™ call on a big deal hunter who has over 30 years and billions of dollars of experience!
On safari in the studio for this broadcast:
Driving the jeep in his khaki's and bush jacket, host Robert Helms
Pushing the jeep in his leopard skin loin cloth, co-host Russell Gray
Riding shotgun and snacking on frikkadels, the Godfather of Real Estate, Bob Helms
Big deal hunter, special guest Tom Morris
When you enter the jungle of real estate investing to hunt for opportunity, you never know what challenges will cross your path.  Many obstacles and dangers can be avoided.  Others must be met head on.  Of course, when you're hunting, your objective is to locate the prey and subdue it.  In other words, there's risk involved.
Shooting fish in a barrel or hunting rabbits is one level of risk…and one level of reward.  Going after the big opportunities often entails a higher level of risk and requires a higher level of skill and experience.  That's why most investors are well-advised to start small.  It's also a really good idea to be mentored by more experienced hunters before taking on the big game.
So you can imagine how excited we were when we first met Tom Morris.  He's been hunting big time real estate opportunity for over 30 years and after billions of dollars of deals, he's telling us that now is one of the greatest times ever to be a real estate investor. Really?  Okay, we're listening!
Although he's very experienced in all types of real estate, Tom's love is retail.  We're talking BIG TIME retail – as in shopping malls and retail centers with hundreds of thousands of square feet (on the small side)!  Tom's been involved in mall projects with millions of square feet and hundreds of retail tenants in a single project.  Wow!  THAT'S big game.  Of course, if a big deal turns on you it can devour you very quickly, so you better know what you're doing!  Fortunately, Tom tells us there are many things you can do to mitigate risk.
We start quizzing Tom about the state of retail in the wake of the Great Recession. What are the problems?  What are the causes?  Where are the opportunities?  We were SHOCKED to hear how BIG the discounts are on distressed retail assets.  It's AMAZING how, with relatively little money, you can acquire assets with HUGE UPSIDE potential. (Sorry for all the caps.  We're just EXCITED!).
BUT…(and it's a big but), you better have a plan.  And you better have connections.  And you better be able to think outside the big box.  If you do, then there's BIG money to be made!
Tom shares with us some of the creative strategies he's currently employing to acquire and re-hab distressed retail properties.  Even if you don't have plans to be a mall mogul, the principles Tom employs are applicable to other types of real estate.  Besides, any time someone with 30 years and billions of dollars of experience wants to share their wisdom, we think it's a really smart idea to listen. Our attentiveness is rewarded when Tom reveals the single most important component of his success and the #1 investment of his career.
Not everyone is able to chit chat with a big time investor.  Tom doesn't do seminars, write books or sell boot camps.  He's just out in the real world doing the real thing.  That's why you have The Real Estate Guys™!  Our mission is to hunt down big brains, powerful ideas and great resources that help you succeed.  Your job is to listen, learn and take action.  Plus, we really appreciate it when you tell all your friends about The Real Estate Guys™.  Enjoy!
Options contracts are a powerful, yet often misunderstood and underutilized tool in an investor's tool box.  What exactly are real estate options contracts?  How do they work?  Most importantly, how can you use them to create profits?
In the studio to explore the subject of real estate options are:
Your Permanent Host, Robert Helms
Your Optional Co-Host, Financial Strategist Russell Gray
The Godfather of Real Estate, Bob Helms
In a market where deals are abundant but financing isn't, the secret to success is creativity.  But when you're not familiar with all of the tools, it can be hard to construct a deal structure that works in the real world.  We like options, especially when conventional financing is hard to come by – or the market is skittish.  Times like now.
Options are nothing new, but for many people their one and only perception of a purchase option is one that is attached to a lease agreement.  For this show, we go beyond the run-of-the-mill lease option and focus on several other strategies for using real estate option contracts to put deals together.  We discuss the fundamentals of options and also provide several real life examples of how options contracts can be used by savvy investors to mitigate risk, enhance opportunity and protect profits.
Discover how to use an option to play a rumor, lock in a great price, buy time to arrange financing – and much more!
We know you have options when you listen to the radio.  Thank you for choosing The Real Estate Guys™!
Don't miss a show!  Subscribe to the Free Podcast
Want More?  Sign Up for The Real Estate Guys Free Newsletter!
Does debt free mean no leverage?  Or are there other ways to optimize return that don't include mortgages?  The Real Estate Guys™ look take a fresh look at an old school concept: investing for cash – even when you don't have any!
In the old schoolhouse for today's lesson:
•    Your Professor of Profit, Head Teacher and Host, Robert Helms
•    Teacher's Aide and Co-Host, Russell Gray
•    Old School Principal and the Godfather of Real Estate, Bob Helms
It's been said, "There's no school like the old school."  This is just another way of saying that there's often great wisdom in fundamental concepts which have stood the test of time.  When traumatic events like mortgage meltdowns and Great Recessions occur, they shake the structure of conventional wisdom.  What is often left standing are "old school" principals (like Bob!).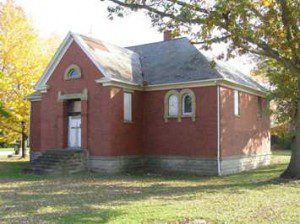 So we decided to brush the dust off of some old school ideas and talk about the pros and cons of investing for CASH.  Wait! If you love leverage or have no cash, stick with us because there's something in this show for you too!
Class starts with a Health & Safety lesson on the double-edged nature of financial leverage.  Magnified gains are awesome, but magnified losses can leave you cut and bleeding.  Don't ever run with leverage or swing it around wildly.
Our next lesson is in Current Events and begins with the when, how and why purchasing for cash is the best (and sometimes only) option for many opportunities in today's market.  However, our Science book says the caterpillar of cash today can metamorphosis into a butterfly of leverage in the future.
After recess, our Economics class features a discussion of why "cash is trash".  Although it's fallen out of vogue for bandwagon real estate "investors", many experts consider real estate a desirable commodity for hedging against inflation.
In Shop class, we discuss how to work with tools to create leverage that doesn't involve borrowing.  Wow! Debt free leverage.  Maybe this should be a Physics class?
For Phys Ed,  we learn how to play and stay in the game – even if we don't have any cash of our own.  Fun, but sweaty.
Before we know it, the school day is over and it's time to head home for supper.  We guess we're a little nerdy – because we sure had fun in school today!
Don't miss a show!  Subscribe to the Free Podcast
Want More?  Sign Up for The Real Estate Guys Free Newsletter!
The REAL Book of Real Estate
by Robert Kiyosaki and 22 Contributing Co-Authors
He's back.
Robert Kiyosaki, author of Rich Dad Poor Dad, one of the best selling books in history, is back talking about real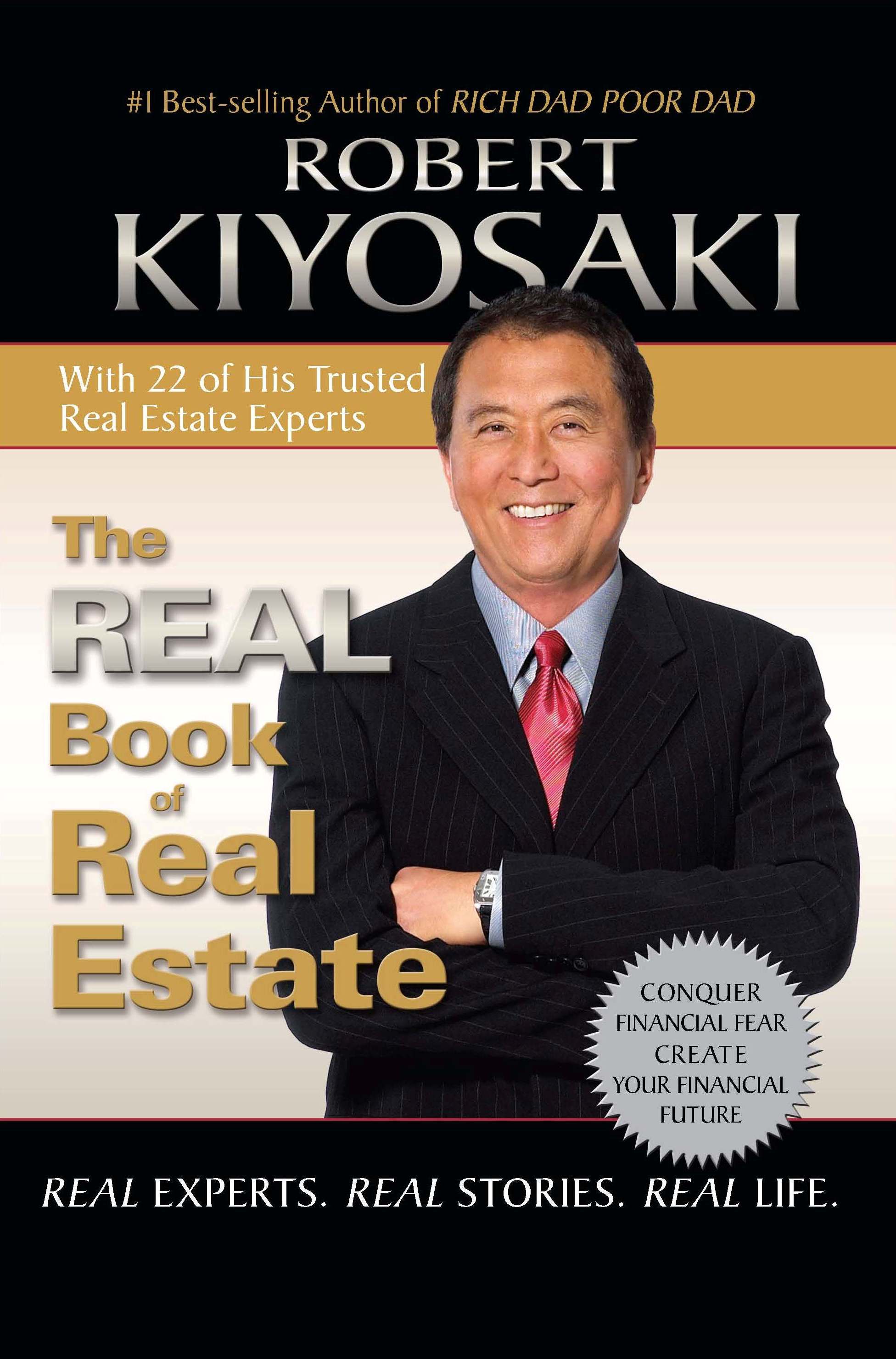 estate!  Why now?  He says the rules have changed and the numbers make sense again.
In The REAL Book of Real Estate, Kiyosaki compiles real estate investing wisdom from 22 veteran experts.  The Real Estate Guys had a chance to talk personally with Mr. K. about this book and the unusual timing of its release.  You would think that a book on real estate investing would be a hard sell in this post meltdown world.  And it is.
But the book was released now to help investors who've only known boom times.  It shares the knowledge and perspectives of veterans who've survived and thrived through previous real estate market cycles (which is lesson #1:  real estate cycles, it doesn't disappear).   If real estate isn't "over", then the question remains: where are the opportunities and how can I find or create them?  That's what this book addresses.  It might be a bad time to sell a book on real estate investing, but that might make it a great time to pick up bargain properties.  This book will teach you many of the things you need to know.
What we like best about it is that it's immensely readable.  It isn't a book about theory.  It's very real world practical.  And you can start anywhere, as each author's work is a stand alone discussion about their particular area of expertise.  It's as much a reference manual as an educational work.
We like it.   We've been around real estate for awhile and we learned a lot.  We think you will too.
Order your copy today – and be sure to visit the archives to listen to The Real Estate Guys' exclusive interviews with Robert Kiyosaki and many of his contributing co-authors.  Let us know what you think!