The economy may be strong …
but what about the financial system supporting it?
Discover the opportunities hidden inside a FRAGILE financial system … and how to HEDGE against inflation, deflation, and even stagflation.
Featuring voice largely shunned by mainstream media, the Future of Money and Wealth reveals …
The REAL trade war no one's talking about … and how Russia and China are making major moves to take down a major U.S. stronghold …
Which assets are in bubbles now … and specific strategies to fortify your balance sheet … before it's too late …
The shocking truth about oil … it's direct impact on YOUR wealth … and how to profit from what's about to happen …
Who the new tax law REALLY helps … and how YOU can use it to grow more wealth faster (it's NOT an IRA) …
PLUS … candid conversations about crypto-currencies … wealth privacy strategies … contingency planning … and MUCH MORE!
Just ONE good idea can make or save you a FORTUNE …
Future of Money and Wealth brings you a HUGE collection of experts, thought-leaders, and real-world investors … who ALL volunteered their time to share their best ideas, warnings, and strategies with over 400 people in the live audience …
---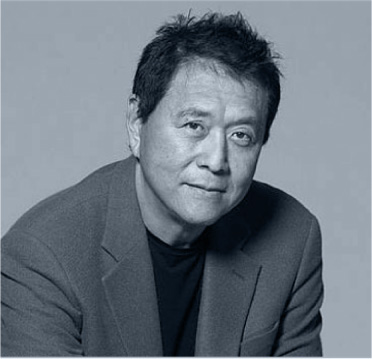 Robert Kiyosaki
Famous for being the greatest-selling personal finance author in history (Rich Dad Poor Dad series), Robert is a mega-millionaire investor in real estate, precious metals, and oil. He's also an avid student of money, economics, investing, and the financial system. He was one of the few pundits publicly warning the world about the 2008 financial crisis.
---
Doug Duncan
Doug is SVP and chief economist for Fannie Mae, which is perhaps the most dominant force in U.S. residential lending.
Doug is responsible for strategic research, including how Fannie Mae's activities affect housing. He's been named one of Bloomberg / Business Week's 50 Most Powerful People in Real Estate.
---
Peter Schiff
Peter's also a multi-millionaire investor, money manager, and outspoken financial pundit.
A best-selling author in his own right (Crash Proof 2.0 and The Real Crash), like Robert Kiyosaki, Peter was on record vociferously alerting people in 2006 about the impending financial crisis.
---
Chris Martenson
An economic researcher and futurist, Chris is an expert in the relationship between energy, the environment, and economics. Rising to prominence with his groundbreaking video series, The Crash Course, Chris is a best-selling author (Prosper!) and hosts a popular podcast featuring interviews with a variety of thought leaders and experts.
---
Simon Black
A former Army intelligence officer turned international entrepreneur and investor, Simon's a worldwide traveler, an avid student of political and financial history, and has developed an eclectic portfolio of investments and business ventures all over the globe.
Simon's diverse experience and global perspectives make his presentations both practical and enlightening.
---
Tom Wheelwright
Tom's a high energy tax and wealth strategist, a best-selling author, an entrepreneur … and is Robert Kiyosaki's personal CPA.
Tom's extremely well-versed in the new U.S. tax law and shares how investors can use it to build substantial wealth and permanently reduce taxes.
---
Kim Kiyosaki
Kim is a high-powered real estate investor, entrepreneur, and best-selling author of Rich Woman. She's co-founder of the Rich Dad company and a popular speaker on the topics of investing,

entrepreneurship, and empowering women.
Kim co-hosts the Rich Dad radio show, and is an avid student of investing, economics, and personal development.
---
G. Edward Griffin
Ed is a renowned investigative journalist and best known for his epic and controversial book, The Creature from Jekyll Island – A Second Look at the Federal Reserve.
Ed has a deep and historical understanding of money, currency,

central banking … and a knack

for explaining all of it in an easy to understand way.
---
Brien Lundin
For nearly four decades, Brien's been an active student, investor, commentator, and newsletter publisher in the precious metals industry.
As producer of the longest running investing conference in the world, Brien's one of the most informed, connected, and intelligent experts on money, precious metals, mining, investing, and economics.
---
Future of Money and Wealth is brought to you by The Real Estate Guys™ Radio Show
Broadcasting on conventional radio since 1997, The Real Estate Guys™ radio show is an investment talk program focusing on real estate as the core of a real asset portfolio.
After being among the many real estate investors caught completely unaware and unprepared for what happened in 2008 …
… hosts Robert Helms and Russell Gray are on a mission to bring the brightest and best real asset investing experts together to share insights, ideas, and strategies for building and preserving real, sustainable wealth.
The Real Estate Guys™ co-host Russell Gray explains why …

What YOU DON'T KNOW you don't know can COST YOU BIG …
Sound dramatic? Maybe. But consider this …
Wealth Wiped Out Without Warning
In 1929, 1987, 2000 and 2008 … millions of people were financially DEVASTATED by market disruptions they didn't even see coming.
Meanwhile, in those very same markets … informed and prepared investors not only survived … they THRIVED.
What's the difference?
Be Careful Who You Listen To
Successful investors didn't buy the hype from Wall Street, financial media, and politicians who downplay dangers … just so they can earn fees, placate advertisers, and win votes.
Remember this classic assurance?

"Importantly, we see no serious broader spillover to banks or thrift institutions from the problems in the subprime market."
Federal Reserve Chairman Ben Bernanke on May 17, 2007



Oops. Of course, just a year later the financial system melted down … triggering the GREATEST FINANCIAL CRISIS since the Depression.
But successful investors back then understood history. They looked at the financial system underneath the "strong" economy … and saw reasons to be alarmed.
They paid attention to the people and signs others were ignoring …
… so they could be proactive to get in position to prosper while there's still time.
TODAY, there are record levels of consumer, corporate, and government debt …
… and rising interest rates are already triggering loan defaults … to levels not seen since the 2008 crisis.
Stocks indexes are setting bubble highs … and market volatility suggests traders are ready to run for the exits … crashing prices … at the first sign of recession.
And that's just some of the more obvious challenges facing Main Street investors.
But there's GOOD news …
Many successful investors prospered through past market disruptions and YOU can too.
By finding new ideas, strategies, and the right experts you're better able to see what's coming sooner …
… so you can be proactive preparing YOUR business and portfolio to both survive and THRIVE through the next crisis.
Future of Money and Wealth brings YOU important insights from many top experts … so YOU can be more aware and prepared.
Eavesdrop on the Experts …
Imagine being a fly on the wall while some of the biggest brains in economics and investing share expert insights and discuss the most pressing issues facing investors today ..
You don't have to imagine … because the Future of Money and Wealth is all on videotape and ready for YOU to watch from the comfort of your own home or office!
Just ONE good idea can make or save you a FORTUNE …
Explore the future of money and wealth with people well-qualified to have an opinion …
Speakers include Rich Dad Poor Dad author Robert Kiyosaki and outspoken financial pundit and money manager Peter Schiff.
Both men are famous for LOUDLY warning the 2008 crash was coming … in spite of being mocked by mainstream financial media.
Back then the economy was STRONG … but the financial system was FRAGILE. And while many "experts" couldn't see it … Kiyosaki and Schiff did.
And while Federal Reserve chair Ben Bernanke was DEAD WRONG … Robert Kiyosaki and Peter Schiff were RIGHT.
Today Robert Kiyosaki and Peter Schiff are concerned again. And this time they're not alone.
Fannie Mae (yes, THAT Fannie Mae … the one making most of the mortgages in the U.S.) chief economist Doug Duncan points out that most of his predictions from last year turned out to be eerily accurate …
… and then reveals when he thinks the NEXT recession will strike (it's not that far away)
And that's just one of TWENTY powerful expert presentations and panels recorded at the Future of Money and Wealth conference.
Other important topics include …
Where real estate is likely headed … and which niches are best positioned for profit
Why oil and gas are likely headed higher … and the important impact on the economy and opportunity for investors
The fascinating rise of block-chain technology … and how crypto-currencies are changing the future of money and wealth
… PLUS a shocking revelation about the RAGING currency war between the U.S. and the tag team of Russia and China.
Far Away But TOO Close to Home …
You'll discover there's a WHOLE LOT MORE to the sparring between Uncle Sam and Russia and China than the mainstream media lets on.
And while it may seem like it's far away from YOUR income and investments … it's NOT.
If you earn, save, or measure your wealth in dollars …
… you REALLY need to understand the Future of Money and Wealth.
Nearly 400 people in the live audience at the Future of Money and Wealth conference were blown away. They called it "life-changing", "eye-opening", and "invaluable".
But don't take our word for it … watch for yourself …
Here's the GREAT NEWS …
We videotaped the ENTIRE event … all TWENTY presentations and panels …
… nearly fourteen compelling hours of essential education …
… and we've organized them all into one powerful online video series.
Now YOU can hear directly about the Future of Money and Wealth from Robert Kiyosaki, Peter Schiff, Doug Duncan, Chris Martenson, Tom Wheelwright, Brien Lundin, Simon Black, G. Edward Griffin … and MANY other top experts.
You may not know who all these people are right now … but you'll be REALLY glad to hear from them.
Their wisdom is impacting the lives of many millions of people all around the world … and it can help you too.
Real World Investors React …
It's one thing to hear and understand what's happening in geo-politics and macro-economics. It's another to decide what to DO about it at the micro-level.
So we included lots of practical insights from a great collection of niche experts, including …
---
Adam Taggart
Adam started his career as investment banker and saw first hand how broken Wall Street is. Later, he helped a company go from start up to acquisition in Silicon Valley. Today, Adam and his partner Chris Martenson develop and share ideas to help people prosper even when the world is full of uncertainty.
---
Kathy Fettke
Kathy's a highly successful real estate investor, syndicator, and investment club leader.
She's also a frequently featured expert real estate pundit in media and at conferences.
---
Gene Guarino
Gene's a recognized leader in the residential assisted living facilities investing space. He's a trained, but not practicing Certified Financial Planner. Gene saw opportunity in solving one of the major problems facing an aging demographic … and grabbed it.
---
Beth Clifford
Armed with a formal education in classical economics and graduating with honors, Beth cut her business teeth on the streets of Wall Street.
Today she's CEO of a groundbreaking offshore real estate development and construction company.
---
Brad Sumrok
Brad freed himself from the corporate grind in less than 5 years by investing in apartment buildings.
The 2008 financial crisis crushed many homeowners … and made many apartment investors multi-millionaires. Brad not only built a portfolio that survived the crash … he thrived through it.
---

David Sewell
David is a Canadian-born international agricultural investor and entrepreneur operating in Latin America.
With an MBA in Corporate Finance and an extensive background in real estate, securities, syndication, and international business … there's not much David hasn't seen.
---
Damion Lupo
Damion is a modern-day financial renaissance man with expertise in real estate investing, precious metals, and crypto-currencies. He specializes in strategies using alternative assets and sheltering wealth from predators and taxes through qualified retirement plans.
---
Patrick Donohoe
Patrick is a financial strategist and an expert in the unique use of life insurance contracts for enhanced cash management and private banking.
He has a degree in economics, hosts his own financial podcast, and is an avid student of economics, investing, and financial history.
---
Dana Samuelson
Dana has been in the precious metals business for decades.
He owns and operates a long-established precious metals and numismatic coin dealership, and is past-President of the Professional Numismatic Guild.
---
It's said to truly understand a subject, you need to study it from multiple perspectives.
Wealth that took a lifetime to accumulate can be lost or severely diminished in a financial crisis.
To survive and thrive when a financial system collapses or resets takes understanding, awareness and preparation. Future of Money and Wealth is an affordable, fun, and easy way to get started!
A tremendous value …



This program cost MANY thousands of dollars to produce. With travel, hotel and registration … every person at the taping paid thousands.
And the information in this video series is EASILY worth thousands of dollars … because just ONE great idea can make or save you a FORTUNE.
So we could charge a LOT more for this program … and it would be totally worth it.
And of course, we need to charge SOMETHING to cover costs … AND more importantly, so you have enough skin in the game that you'll actually watch it all.
But as you'll see … it's important to get this vital information out to as many people as possible. So we're making it a no-brainer …
Get ALL 20 videos … 14 hours of compelling content …

for only $497

(regularly $1997)
PLUS a SPECIAL BONUS when you act today … the Strategic Real Asset Investing webinar.

HUGE value … great price … powerful, life-changing information. But ONLY if you watch it!
Remember … what you don't know that you don't know could cost you a fortune … just ask all the people blind-sided by the last financial crisis.
"An investment in education pays the best dividend."
– Benjamin Franklin
Good advice. No wonder Ben's on the $100 bill.
Now it's decision time …

You've read this far for a reason.
You're concerned about the future … YOUR future … but while it's easy to be interested, it takes an investment of time, money and effort to actually get educated and busy implementing.
But if you think that's a burden …
Consider the price of NOT being informed and prepared …

And even if "this time it's different" (famous last words) …
.. and there's never going to be another financial crisis … sunshine and unicorns for as far as the eye can see …
Which is worse … to be prepared and not have a crisis … or to have a crisis and not be prepared?
Remember, the course you don't watch can't help.
Whatever you have, you've worked hard for.
And remember … the flip side of a crisis is opportunity, so it's not gloomy … there's a lot to look forward to and plan for.
For the informed and prepared … the future is bright. But for those who aren't … not so much.
With the stakes this high, it's time to …



To your prepared and prosperous future,
Robert Helms and Russell Gray
Hosts
The Real Estate Guys™ Radio Show
Producers of Future of Money and Wealth
P.S. Think about how much financial education you got in school. Most people get NONE … and so they're easily herded into a system designed to feed the banks interest, the government taxes, and Wall Street commissions and fees.
Worse, without context … it's nearly impossible to recognize major problems forming … while bankers, politicians, and financial media claim all is well.
Future of Money and Wealth will shock and enlighten you … and help you prepare yourself and your portfolio to PROSPER through what many experts believe is an inevitable economic re-set.
You're a click away from changing your future …
Get ALL 20 videos … 14 hours of compelling content … for

only $497

(regularly $1997)
PLUS a SPECIAL BONUS when you act today … the Strategic Real Asset Investing webinar.
Just ONE good idea can make or save you a FORTUNE …
We all know shift happens…and it can be messy.
But rather than complain about it, nimble and resourceful investors find new markets, strategies and product types to keep their portfolio chugging down the track.
Of course, for professional fund managers this is nothing new.  But for most day-to-day nose-to-the-grindstone real estate investors, the idea of investing even just outside their own neighborhood can be daunting.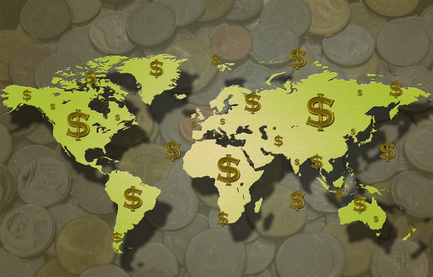 So spend a lot of time traveling around and sitting down face to face with some of the smartest investors on earth…and that's exactly what we do in this episode.
In the studio for this edition of The Real Estate Guys™ Radio Show:
Your engineer of education, host Robert Helms
His coal-shoveling co-host, Russell Gray
Special guest, noted money manager and publisher of the Gloom, Boom and Doom Report, Dr. Marc Faber
Like it or not, believe it or not, follow it or not…central bank policy around the world…and especially the issuer of the world's reserve currency, The Federal Reserve Bank of the United States…is affecting the prices of everything including stocks, bonds, mortgages, real estate…even wages.
And it isn't just the central banks.
Ever since President Nixon opened up trade with China and President Clinton signed the U.S. up for NAFTA (North American Free Trade Agreement) and the World Trade Organization (WTO), the globalization of the economy has changed the way money and prosperity flows around the world.
These macro factors trickle down to Main Street consumers (your tenants) and investors (you)…from the value and future of those dollars you're trying to accumulate…to the interest rates you pay on your mortgages…to what your building materials and labor costs…and how much money your tenants can afford to pay you in rent.
Our special guest, Dr. Marc Faber is a Swiss born magna cum laude PhD in economics.  From 1978 to 1990 he was the Managing Director of Drexel Burnham Lambert (HK) Ltd.

In 1990 he set up his own business, Marc Faber Limited, which acts as an investment adviser and fund manager.  If you watch financial TV, you've probably seen him more than a few times.
Since 1973, Dr. Faber has lived and worked in Asia…with offices in Hong Kong and a residence in Thailand.
All that to say, Dr. Faber is not only a smart guy…he's very experienced, highly regarded and he's got a VERY global perspective.
And he likes real estate right now.
Faber says we're not really in a currency "war"…because central banks appear to all be working in a coordinated effort to devalue their currencies.
This means the "money" you work so hard to accumulate is likely to lose much of its value over time.  For the U.S. dollar, that's a trend that's been going on for 100 years…and in spite of the dollar's recent "strength" relative to other currencies that are falling faster…it's probably going to continue.
So smart money managers and rich investors are looking for alternatives to currencies as place to store wealth.   Recent record auctions for fine art is an indication of this.
But you don't have to be a billionaire to see the writing on the wall…or to put yourself in a position to both survive and thrive.  Faber say you're better off with real assets…like real estate...versus paper assets like stocks.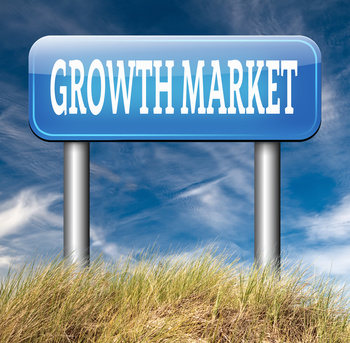 Some think he's crazy because the stock market is BOOMING.
Faber thinks the stock valuations are a big BUBBLE.  And the problem with bubble driven booms is when the air comes out, those phony values crash.  So the BOOM becomes GLOOM…and for those out of position…it's DOOM.
So listen in to our conversation with Dr. Marc Faber…and consider how you're positioned…in case the shift hits the fan.
Listen Now:
The Real Estate Guys™ radio show and podcast provides real estate investing news, education, training and resources that help real estate investors succeed.
Think about the role money has in your daily life…
As real estate investors, we buy, rent, sell and refinance…all to acquire dollars…which is currently the money de jour.  And because, since 1944 the dollar has served as the world's reserve currency, the health of the dollar affects virtually everyone…everywhere.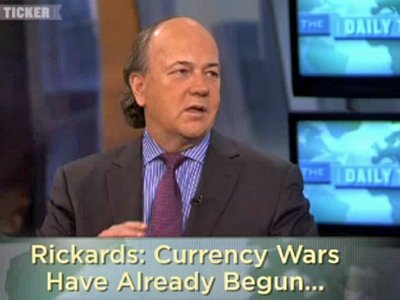 Lately, we've seen a lot of headlines proclaiming the "strength" of the dollar.  Some say it's good.  Others say it's bad.
But what happens if the dollar gets "sick"?  Or worse, if it dies?
Could that happen?  How?  Why?  And what does it mean to investors…real estate and otherwise?
In this episode, we're excited to talk with a guy who's hugely qualified to have an opinion on the subject of the relative health and future of the dollar.
So, in our radio reposing room undertaking the conversation for this edition of The Real Estate Guys™ radio show:
Your minister of monetary musing, host Robert Helms
The coroner of conversation, co-host Russell Gray
Best-selling author, former CIA advisor, lawyer, Wall Street veteran and a REALLY smart dude, James Rickards
If you've been paying ANY attention at all to alternative (i.e., not "mainstream media") financial news sources, you've probably already heard of Jim Rickards.  We were going to include his bio, but we ran out of space on the server…so you can learn more here.
Rickards came to our attention through his two best-selling books, Currency Wars and The Death of Money…both of which have been on The Real Estate Guys' Recommended Reading List since they first came out.
The message is straight forward…although understanding the mechanics underneath Rickards' conclusions takes some study…
The U.S. dollar is vulnerable to being supplanted as the world's reserve currency.  And while that has HUGE implications for everyone, it could be DEVASTATING for unprepared Americans.
That's the BAD news.
The GOOD news is that there will be BIG OPPORTUNITIES for those who are paying attention and in a position to act decisively when the time comes.  We obviously want to be in THAT club!
Of course, if you're a skeptic…and there's nothing wrong with some healthy skepticism as long as you're willing to do the research and go wherever it takes you…you might wonder why Rickards would share his strategic intelligence with anyone and everyone who will listen.
We wondered that too.
And the answer is really pretty simple….
Jim says the international monetary system has collapsed three times in the last 100 years.  Each collapse was followed by a period of civil unrest…and in some cases, war.
That's not good for ANYONE…even guys eager to use insider knowledge to gain personal wealth.  So it's in everyone's enlightened self-interest to make sure as many people as possible are prepared for the possibility of a mega-shift in economic order.
So what does that look like?
Again…it's pretty simple.  In fact, it's so simple that many people won't do it.
First, it's important to understand the risks.  So listening to this broadcast and reading Jim's books is a GREAT place to start.

When ALL your wealth is denominated in a single currency (like the dollar) and most of your liquidity is stored in banks or other institutions or instruments which expose you to "counter-party risk", then you're NOT well-prepared.
"Counter-party" risk simply means that your asset is simultaneously someone else's liability.  In other words, you don't actually possess the wealth…but merely a claim to it.  And if the person who owes you the wealth…the counter-party…fails to perform, you have nothing.
Just ask the depositors who lost huge chunks of their savings during the Cypress banking crisis in 2013.  They found out that "money in the bank" isn't the same as money in your pocket (or safe).  In other words, having a claim to cash isn't the same as having the cash.
So Rickards says it's smart to have some of your wealth stored OUTSIDE of the banking system…and even outside of currency itself… in things like precious metals, art and real estate.
And as our friend Simon Black from Sovereign Man rhetorically asks, "How are you worse off by taking these precautions?"
In short…you're not.  In fact, it can be readily argued you're MUCH better off.
However, it's easy to get caught up in the fear, uncertainty and doubt about the future.  After all, the only thing certain about the future is that it's uncertain.
So worrying about it to the point of paralysis is useless.  If you're not going to do anything anyway, you might as well eat, drink and be merry.
BUT…
Every day of our lives we routinely take precautions against potentially catastrophic events…including wearing seat belts, looking both ways when crossing the street and (at least for some people) exercising and eating well to stave off illness.
However, when you're in an unfamiliar environment where you might not be as readily aware of the risks…like on an airplane, in a factory tour, or on a firearms training range…you count on more experienced people for critical safety guidance.
As a financial insider, Jim Rickards is far more aware of the dangers lurking in the financial system than the man-on-main-street real estate investor.  And he's saying there's a high probability of stormy weather ahead.
Of course, it's always up to you whether or not you care to heed the advice.  But step one is being aware of the potential danger.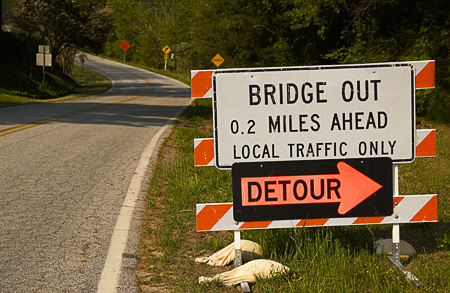 So when it comes to your personal wealth…and all the efforts you put into building and protecting it…we think it makes sense to pay attention to a guy like Jim Rickards.  We are.
Because if Rickards is right and the dollar is truly vulnerable…or worse, actually under a current attack (and we think it's EASY to make that argument simply based on the daily headlines)…then putting the effort into preparing yourself might just be one of the best investments you ever make.
Listen Now: 
The Real Estate Guys™ radio show and podcast provides real estate investing news, education, training and resources that help real estate investors succeed.
Money is such an interesting topic.  It really is the lifeblood of human society.  It's the repository of human production and the means by which value is exchanged.  Money does in fact make the world go 'round.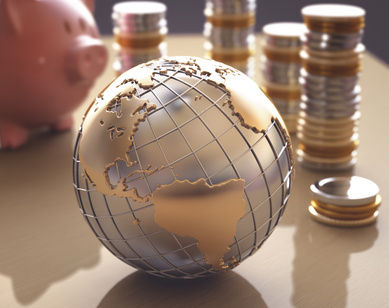 For real estate investors, and really any other investor, business owner or laborer, productivity, cash flows and net worth are all denominated in some form of money.
Of course, over history and around the world, money takes different forms.  And depending on when and where you're from, you look at money through a specific paradigm.
For 70 years, the U.S. dollar has been the world's reserve currency.  As such, the dollar has become the universally accepted unit of value through which virtually everyone around the world engages in commerce.
You may be able to do business at the street level with local currency, but when big corporations or governments do business, it almost always goes through U.S. banks and U.S. dollars.  And it's been a powerful source of U.S. hegemony (influence over other countries) for decades.
But many people believe the dollar's reign as the dominate currency may be coming to an end.  Even if it doesn't, technology, global power shifts, and modern monetary theory are all affecting the dollar's value and utility.
And because the production and accumulation of money is the main purpose behind most real estate investors daily activities, we thought it would be a good idea to talk about the future of money.
Enriching the conversation about currency, coins and crypto-currency:
Your on-the-money host, Robert Helms
His-cryptic co-host, Russell Gray
Billionaire businessman, political pundit and best selling author, Steve Forbes
Currency fund manager, Axel Merk
Precious metals expert and entrepreneur, Anthem Blanchard
When you have billions of dollars, we're guessing you pay close attention to their value.  So when billionaire Steve Forbes puts out a book called Money – How the Destruction of the Dollar Threatens the Global Economy and What We Can Do About It, we're interested in hearing what he has to say.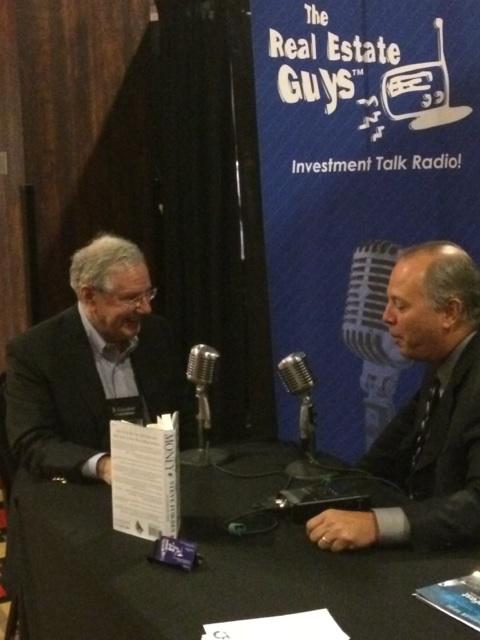 Fortunately, Steve was kind enough to sit down with us to talk about it, so we turned on the microphones so you could listen in.
The short of it is that an unstable dollar means an unstable economy.  The analogy Steve uses is time.
Consider what your calendar planning would look like if each day you woke up, the number of seconds in each minute was being changed.  Some days there are 60 seconds in a minute.  Other days, there are 75 seconds.  Sometimes there are only 45 seconds.
When you start calculating the value of hours, days, weeks and months using these floating value minutes, you can imagine how confusing and chaotic your schedule would be.
You'd probably miss more than a few appointments because you'd invariably end up in the wrong place at the wrong time.
It's not hard to see that when the dollar's value is constantly shifting, investors and businesspeople invariably end up with money in the wrong place at the wrong time.
Austrian school economists call this a misallocation of capital or a malinvestment.  Later, when adjustments are being made to realign monetary values with real values, this misplaced capital is revealed.  And it's usually a painful "correction".  Can you say 1929, 1987 or 2008?
Sadly, lots of people are wiped out when these events occur.  Then politicians get angry and slap more regulations on business and investing.  And central banks print more money to paper over the losses and reduce the pain. Everyone feels good for a moment because they feel like something is being done.
But history tells us it doesn't work.  In fact, history says it makes it worse.
Why?
Because the REAL problem was never addressed.  The real problem is unsound money.  Unsound money is inherently unstable, and leaves investors and businesspeople guessing about values and risk.  A case in point is the 2008 real estate crash.
The post mortem on the 2008 crash reveals that the gobs of cheap money created to paper over the dual whammy of the tech bust and 9/11 attacks ended up fueling a bond bubble that blew up.
It's a big topic, but worthy of short review.  After all, what's the point of riding this next wave of rising real estate prices only to get slapped down hard in a few year because you weren't paying attention?
So all the cheap money pumped into the system in 2001 needed a home and Wall Street began creating investments.  They started by packaging up loans (mortgage backed securities) and selling them as assets to investors.  It satisfied some demand, but it wasn't enough.
So Wall Street needed to make more loans and started lending to people who really couldn't afford to pay back.
But because it was a pump and dump operation, Wall Street buried the sub-prime loans inside big pools, then sliced the pools up and sold them off in pieces so no one could really see what was inside.
It was like pulling the pin on a hand grenade.  You know it's going to be ugly, but you know you can toss it to the next guy before it blows up.
These mortgage backed securities (MBS) sold like hot cakes.  Remember, there was all kinds of cheap money in the market and it needed a home.  But when there weren't enough real borrowers, qualified or not, Wall Street needed to create more investments to sell anyway…so they came up with derivatives.
Think of derivatives like clones of the original.
Derivatives look real, but there's no actual borrower or property.  The "investment" is just a contract that says this piece of paper will be worth the same as the original piece of paper (the one with the real borrower and property attached).   This concept of creating "assets" out of nothing is a common theme in modern day finance…right down to the greenback in your wallet…
And as long as everyone believes the clone is just as good the original, AND the original borrower pays so the original paper performs, no one knows that it's all just a big fraud.  Really, it's no different than a common Ponzi scheme.  It all seems okay until you run out of suckers.
Of course, we all know what happened.  Joe Sub-Prime couldn't handle the interest rate increase two years into the loan.  By then the originator of the bad loans had long since sold them and moved on.  And when Joe Sub-Prime defaulted, the original paper and ALL the derivatives indexed to it went bad.  In other words, the whole house of cards collapsed.  It was a financial train wreck of epic proportions.
It all happened because of unsound money.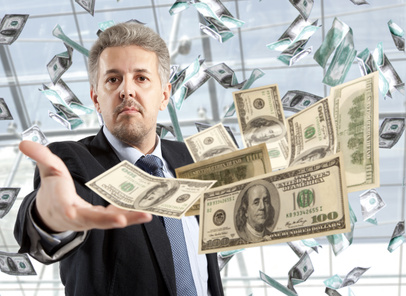 You see, unsound money can be conjured out of this air.  It's like having a credit card with no limit.  There isn't anything to stop a constant expansion of money…at any pace.
And just like 2002-2007, it's all great…right until it isn't.
Sound money on the other hand, CANNOT be conjured out of thin air.  It must be backed by something real, which is limited in supply.  Which means that the price of it (interest rates) reacts to supply and demand.
And when too much money is being used, it gets more expensive.  This regulates how quickly money can be metered into the economy.
Obviously, it's a big topic.
Steve Forbes is calling for a gold-backed dollar.  At least partially.  His point is that the dollar needs to be stabilized or the world is not going to continue to use it as the reserve currency.
THAT would be a BIG PROBLEM for U.S. dollar holders.  And it's something we're paying VERY close attention to.
Which bring us to Axel Merk…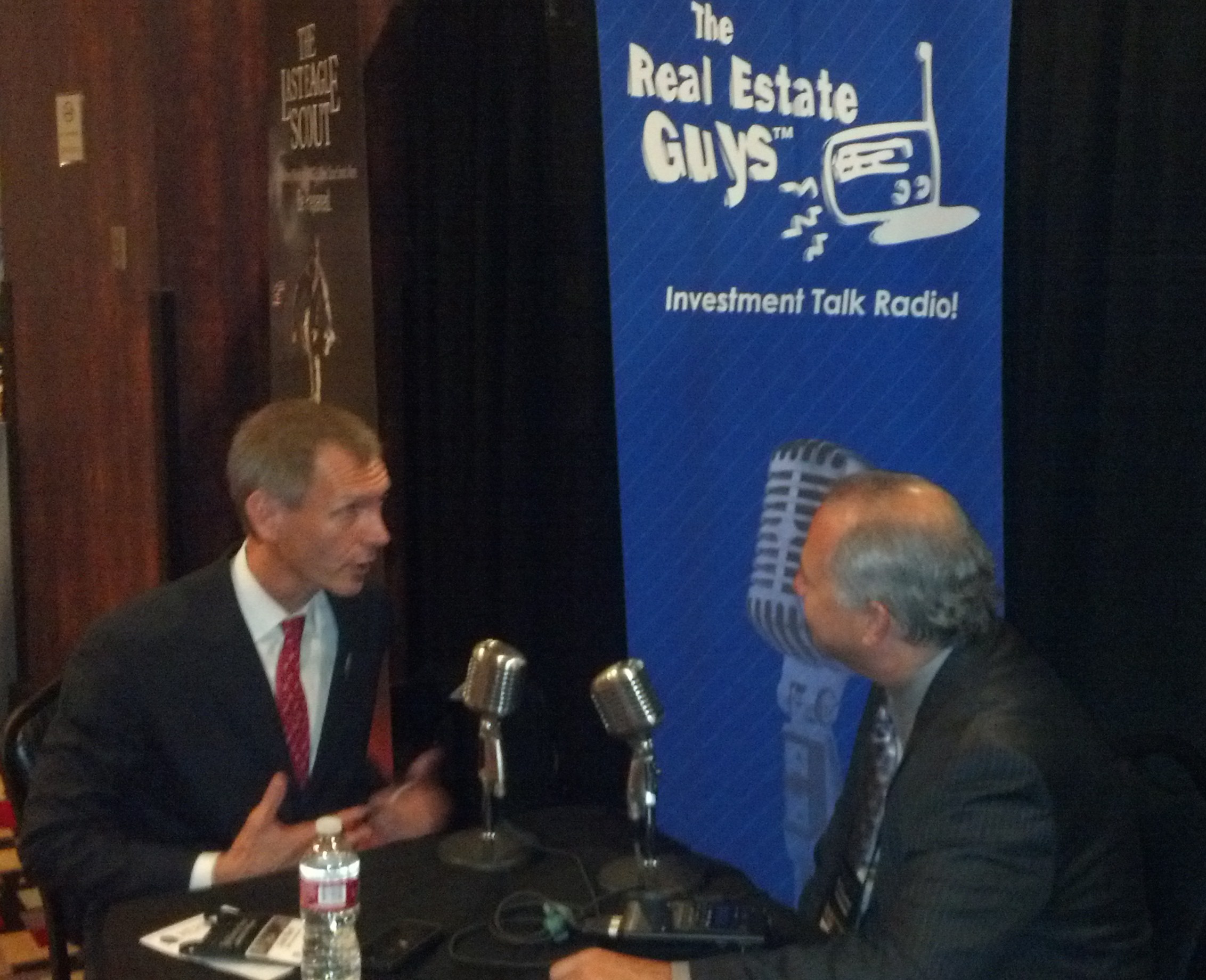 Axel is an expert on currencies.  He manages funds which trade in currencies.  This means he pays attention to the relative strength of things like dollars, yen, euro, yuan, etc.
He also pays attention to gold…something that we've been following closely for quite some time.
If and until Steve Forbes gets his way or someone creates a gold-backed currency, all currencies worldwide are essentially fiat.
Fiat currencies have value because the issuing government say they do.  These are called legal tender laws.
This means that a piece of paper (or digits on your bank statement) can be used to pay taxes and any public or private debts.  As long as you can settle these items with otherwise worthless pieces of paper, the paper has value in society.
Side bar (as though this blog isn't already along enough)…
Think about this for a moment:  When a currency is stable (or has the widely accepted illusion of stability) then all sellers and workers in a given economy will probably accept it.  At the very least it can be used to pay their debt and taxes.
When a currency's value begins to fall, initially seller's and workers will continue to take it, but they quickly seek to spend it on something real like food, clothing, furniture, equipment…anything tangible that has inherent utility.  They only keep enough currency on hand to pay taxes and debt.  Go look at the historical record of any of the many currency collapses from the Weimar Republic to Zimbabwe and Argentina.  It's a movie with a very predictable script.
But if legal tender laws require that this now abundant, albeit practically worthless, currency must be accepted for payment of taxes and debt, wouldn't it be wise in the face of a falling currency to defer taxes as long as possible and borrow as much as possible to buy tangible items today?
Then later, when the currency is abundant, you can offer the taxman and creditor your piles of paper and they are compelled by law to accept them…even though they aren't worth much at all in terms of purchasing power.
In effect, debt today (like long term fixed rate mortgages on real estate) is a very powerful way to effectively short a falling dollar.  It's certainly something to think about if the dollar continues its steady decline.
So as you can see, and as we previously discussed and Steve Forbes contends, that unsound money, no matter who issues it, it problematic for investors and businesspeople.  It makes every financial transaction, especially those of long duration (like real estate or starting a business) a much more complicated process.
Axel and his firm spend time watching the rate at which each currency is declining as compared to another, and then they trade currencies in an attempt to be in the right side of move.
In his best-selling book, Currency Wars, James Rickards talks about a race to the bottom.  This is where all currency issues are expanding currency supplies (causing their values to drop) in an attempt to make other currencies stronger by comparison.
This means the stronger currency can buy more exports from the lower currency.  And since everyone wants to increase their exports, they cheapen their money.  Yes, it's twisted, but that's the way of the world right now.
Think of it this way.  If two currencies are falling, but one is falling fasten than the other, then the one that is falling slower, is "stronger".
For example, if a dollar falls 10% and the Euro falls 20%, the dollar actually increased relative to the Euro.
$1.00 less 10% is 90 cents.
€1.00 less 20% is 80 cents.
90 cents is worth 10 cents more than 80 cents.  And 10 cents is 12.5 percent of 80 cents.  So the 90 cent "dollar" (which started out as 100 cents) is worth 12.5% more than the Euro.  That is, the dollar rose against the Euro.
But is the dollar really stronger?
Confused?  That's Steve Forbes' point and why guys like Axel Merk manage currency portfolios for their clients.
So what does ANY of this have to do with real estate?
Well, it's no secret that the Fed has been trashing the dollar for quite a while and especially the last 5 years.
This has made other currencies relatively stronger, so foreigners have been buying up dollar denominated assets…like real estate.  In fact, in some markets foreign buyers are coming in for cash and buying up to 30% or more of all available properties.
If you're in one of those markets, then these people are bidding up prices, gobbling up inventory and, in the case of single family homes, pricing out U.S. home buyers.  That's one of the reason why home prices rise even though the U.S. job market and wages remain weak.
So yes, all this matters to you.
Of course, even though he believes in capitalism and free markets, Steve Forbes is advocating for a political solution.  He wants the policy to be that the dollar is backed by gold…at least partially.  His argument is that a sound dollar will unleash business and investment by bringing stability to the entire process.
Sounds good.  But what do we do until then?
Enter Anthem Blanchard.  Like Steve Forbes, Anthem is a returning guest to The Real Estate Guys™ radio show.  He runs Anthem Vault which is a technology driven physical gold (and other precious metals) dealer and storage facility.  And Anthem just came out with something which we find VERY interesting.
Perhaps you've heard of Bitcoin, which is arguably the biggest and best known of the crypto-currencies…
Bitcoin is interesting on a couple of levels.
First, the very fact that the market has embraced Bitcoin is a sign of falling confidence in the dollar.
After all, with today's technology, electronic payments have been ubiquitous for years.  So Bitcoin didn't catch on because it was easier than writing a check or handing over pieces of paper.
The market is apparently eager to find some alternative to the dollar.
Second, Bitcoin, like every other crypto-currency up until now, isn't backed by anything.  The coins are "mined" when computers produce this long strands of code on the back-end of an arduous computing process.
The idea is that even though they aren't backed by anything tangible, Bitcoins can't simply be fabricated with a few computer entries like dollars can (as former Fed Chair Ben Bernanke so famously boasted on national television).
So Bitcoins are allegedly limited in supply.  Therefore as demand grows, the price rices.
We're not here to slam Bitcoins, though we certainly aren't fans of any kind of currency that isn't backed by something real.
Our point is that the market place clearly wants an alternative to the dollar that is convenient to use and removed from the political pressures to crash its value.
Steve Forbes says a gold-backed dollar is the answer.
Others say crypto-currency like Bitcoin is the answer.
But what if you could combine the two?  How about a gold backed crypto-currency?
Now THAT is an interesting concept.
And that's exactly what Anthem Vault has created.  Maybe it's just us, but we think it's going to be a big deal.
All this to say (and thanks for reading this far), that the future of money is changing and it's something every real estate investor should be paying attention to.
So listen in as Steve Forbes, Axel Merk and Anthem Blanchard share their perspectives on the future of money, metals and crypto-currency.
Listen now:
Want more? Sign up for The Real Estate Guys™ free newsletter!
Don't miss an episode of The Real Estate Guys™ radio show!  Subscribe to the free podcast!
Stay connected with The Real Estate Guys™ on Facebook!
The Real Estate Guys™ radio show and podcast provides real estate investing news, education, training and resources that help real estate investors succeed.
The dollar has been on a steady decline since Nixon took it off the gold standard in 1971.  Since then, the dollar has lost a staggering 80% of its purchasing power.  Ouch.
The flip side of a falling dollar is that it takes more of them to buy anything that's real.  That's why that gallon of gas you could buy for 35 cents in 1970 now costs ten times as much.  And amazingly, gas is a product which has actually become cheaper to produce!  It's also why gold, which was $35 an ounce in 1971 is now $1300 an ounce.  Or why that 3 bedroom house you could buy for $30,000 is now worth $300,000.
In other words, equity happens to those who own real assets when a currency declines, which is the topic of this episode.
In the studio for another powerful parade of playful pontification:
A man whose hard asset is his real talent for talking, your host Robert Helms
His inflated co-host whose value continues to fall, Russell Gray
Last episode, we talked about the government shutdown and the "threat" of a U.S. government debt default.  You know, like in "Put down that healthcare or we're going to blow up the economy." 
We're not making light of it (well, maybe a little), but did anyone seriously think they were going to default?  No.  All the financial markets just yawned and munched popcorn while they watched the same movie play that we all watched in 2011.  Only this time, we didn't even get sequestration.  All the theater's fun, but we have work to do.
Now that it's clear to all (as if it wasn't before) that Uncle Sam has neither will nor the skill to curtail spending and Uncle Ben is handing the printing press keys to Janet Yellen-for-more QE, our focus is (as it was before) on how to position ourselves for the perpetual flood of currency.  Because we know that just standing here watching the waves come in is a good way to get washed away with the rest of the debris.
And all of this is happening against the backdrop of a disastrous roll out of the latest mega-entitlement program (Obamacare), as if the other two (Social Security and Medicare) weren't already putting enough pressure on Uncle Sam's budget.  Oh wait.  What were we thinking?  Uncle Sam doesn't HAVE a budget!  No worries, because now he doesn't have a credit limit either.  Problem solved!
Not really.  More like "Problem exacerbated".  But that's just what Uncle Sam is doing to HIMSELF.  Remember, now China's making noise about Uncle Sam's shenanigans.
China holds a LOT of U.S. debt.  And they're smart enough to know that getting paid back in cheaper dollars is a rip off.  They aren't happy.  The Chinese Premier was publicly taking the U.S. to task back in 2010 for out of control spending and printing.  Did we listen?  Noooooo…..
So the Chinese went and cut a deal with Russia to settle their trade without going through the dollar.  "Don't worry.  This isn't a repudiation of the dollar standard," they said.  No. More like a warning shot across the bow, but Uncle Sam closed his eyes.
Now China is making a lot more noise about removing the dollar as the world's reserve currency.  And not only are they making noise, but they're busy cutting  many more deals to settle their international trade without using the dollar.  So what?
All that trade requires countries to buy dollars.  That's DEMAND.  When they don't use the dollar, demand goes down.  Combine that with QE (printing), which INCREASES the supply of dollars.  What happens when you decrease demand and increase supply?  Prices drop.  So hence, ergo, therefore my Dear Watson, etc., etc., the dollar's future is murky.
Yes, we know it's nearly Halloween and this all seems like a nightmare.  BUT….there's actually a LOT of OPPORTUNITY in all of this.  So don't go hide under your bed sheets just yet.
To thrive in all of this, you simply have to keep it real.  As in, REAL ASSETS.
Long time listeners know that after the Great Recession of 2008, we've spent a lot of time looking at the macro factors affecting real estate… because it makes no sense to build your real estate empire on the beach when there's a tsunami coming.  The last tsunami caught us myopically counting doors, which we were buying everywhere and anywhere.  Today, we're working hard to be a lot smarter.
In other words, market selection, price point, product type and financing structure have become VERY important for the long term buy and hold income property investor.
We learned the hard way that even through a rising tide (of easy credit) lifted all boats (asset values), when the tide recedes, only those investments with solid fundamentals weathered the storm.
Now, here we are in a jobless recovery and it isn't credit (yet) that's pumping up asset values.  In fact, interest rates are rising.  The FHA (the post 2008 supplier of "sub-prime" funding) needs a bailout.  And fewer people have good paying jobs.  And everyone is being squeezed by rising real world costs of living (forget the bogus CPI number).  So if higher incomes and looser lending isn't pushing up values (yet), who is?
Investors.  Some call them speculators, but we're not so sure.  We think it makes sense to buy real estate when you can get it below replacement costs, use relatively cheap long term financing when you can get it, and pick up tax breaks;  knowing that over the long haul, that debt will be easier to pay off with cheaper dollars.
In other words, Uncle Sam is a big borrower and he's rigging the system to favor the borrower.  So we want to be borrower's too.  And income producing real estate provides arguably the best vehicle for shorting the dollar through long term debt.
So if you're not betting on short term price increases (it's happening now, but could end tomorrow), then what you're really doing is betting on LONG term inflation and controlling the asset with the cash flow and tax breaks generated by the property.  In that regard, the game isn't much different than it's always been.  In fact, it's gotten better because the debt is cheaper and the prospects for long term inflation are high.
BUT, the weak economy created by QE creates some real budget challenges for the working middle-class, which means they have a hard time handling rent increases.  In fact, they may need to move to a cheaper property – maybe even a cheaper market.  That's why picking the right market and price point is important.  We think there will be more demand for cheaper places in big markets with nice amenities.  So proper price point and market selection can be a hedge against a falling dollar.
Obviously, if the deal made cash flow sense when you bought it and you locked in long term financing, you have a much better chance of riding an asset valuation bubble up and down.  And as much as we like to reposition equity (the free duplex story in Equity Happens), there's no guarantee the financing to do it will be there when the equity is.  If you can do it, great.  But if not, don't get too attached to that equity and be prepared to ride the wave for the long haul.
So right now, we think the risk of rising interest rates justifies a slight premium to lock in long term financing.  After all, a falling dollar means any lender who loans for profit (as opposed to the Federal Reserve, who loans for political reasons), will want higher interest to compensate for the weak dollar.  So, borrowing long at fixed rates is another hedge against a falling dollar.
But any time you borrow, you put the collateral (the property) at risk if you suffer disruptions in cash flow.  And as asset prices rise faster than rental incomes, cap rates are pushed down, which makes it harder to have a comfortable cushion to weather weakness in rental incomes. (Cap rate is like the interest rate on the investment).
Since wages are slow to respond to "stimulus", especially since the U.S. has shipped many of its blue collar jobs overseas in the name of "free trade", how can a U.S. landlord (an any landlord for that matter) hedge against fragile rents?
Good question!  And it's one we talked about a few episodes back when we looked at cash flowing oil and gas investments as a tool to supplement cash flow.  We won't bore you with the details now, but you can learn all about it in our special report, Using Oil to Lubricate Your Real Estate Portfolio.  The bottom line is oil, like other commodities, is useful for hedging against a falling dollar.
And speaking of commodities….
Our friend Robert Kiyosaki says, "Savers are losers".  He doesn't mean that people should consume more than they produce.  Far from it.  He's saying that it makes little sense to hoard anything that is decaying.  You wouldn't buy a 10 year supply of fresh fish, right?  After all, over time the value decays along with the fish.  It's a losing deal.
It's the same with the dollar.  If the dollar's value continues to decay overtime, why would you stock up on them?  Sure, we know that ALL currencies are fiat (unbacked by anything other than the trust of the seller and the taxing power of the issuer), but that just makes the dollar (at best), the least rotten fish in the market.
We also acknowledge that the world still does business (for now) in the dollar, so you have to enough dollars on hand to handle your daily transactions.  But why hold more than necessary?  And what's the alternative if you want to remain reasonably liquid?
Since real estate investors, like many businesses, tend to have quite a bit of float sitting in their bank accounts, some are taking a chunk of those dollars and converting them to gold and silver bullion.
We know.  It's a "barbarous relic".  And it's dropped in dollar value 30% in the last year (after 12 years of spectacular gains).  But we're not talking about short term speculation in metals or using metals as a vehicle to accumulate more dollars.  Nor are we suggesting abandoning the fiat dollar and adopting a gold standard (though that's not a half-bad idea!).
We're simply saying, in the context of hedging against a falling dollar (or falling currencies of all types), that time-tested hedges are gold and silver.  So if you're concerned about the long term value of the dollar, it might make sense to take 30-50% of your "always there" bank balance and put it in bullion.  You can easily convert it back to dollars if needed, but the plan is to just let it sit there (and grow), as a component of your liquid reserves  that is something other than dollars.  It's not only a hedge against a falling dollar, but against counter-party risk (like a Cypress-style bail in).
Does your brain hurt yet?  Our hands our tired of typing.  Plus, it gets crowded when two guys are working on the same keyboard.
So we'll close by letting you know we're also looking into farmland investments as a hedge against a falling dollar.  It's the same concept as combining traditional rental property with an incoming producing commodity investment like oil, except the tenants are trees and the commodity is food, not energy.  All under the banner of Real Asset Investing.  Because we think there's a lot of air in the paper asset market right now, and it the stock market farts, not only will it stink, but people's portfolios will get messy.  Not pretty.
So sit back, put your feet up (you've earned it, if you've read this far!) and enjoy the discussion of Real Asset Investing!
Listen Now:
Want more? Sign up for The Real Estate Guys™ free newsletter
Don't miss an episode of The Real Estate Guys™ radio show! Subscribe to the free podcast
 Stay connected with The Real Estate Guys™ on Facebook!
The Real Estate Guys™ radio show and podcast provides real estate investing news, education, training and resources that help real estate investors succeed. Visit our Feedback page and tell us what you think!