In this show, we're pulling another fistful of questions from our bursting email grab bag. This is a two-part session of Ask The Guys … if you missed the previous round, you can check it out here!
In this episode, we'll take on great topics, including how to …
get started
find mentors
structure syndication deals
survive a crash
get into deal flow
and build credibility
Before you dive in, please take note of our standard disclaimer … we are not tax professionals or attorneys. This show does not contain advice, only ideas and information.
Ready to get started? In this edition of The Real Estate Guys™ show you'll hear from:
Your informational host, Robert Helms
His info-maniac co-host, Russell Gray
---
Listen
---
Subscribe
Broadcasting since 1997 with over 300 episodes on iTunes!
---
Review
When you give us a positive review on iTunes you help us continue to bring you high caliber guests and attract new listeners. It's easy and takes just a minute! (Don't know how? Follow these instructions).
Thanks!
---
Question: Where does the beginner begin?
Steve, from Laguna Niguel, California is a fledgling investor. And like many newbies who've just dipped their toes into the vast ocean of real estate investing, he's not sure where to start.
Steve asked us, "How do I turn what little knowledge I have into action? There's so much information available, I'm afraid I might become an analytical quadriplegic trying to find reliable and trustworthy information."
Before we offer any ideas, we want to offer Steve a big congratulations on taking the first step of getting himself educated on what is arguably the single greatest investment vehicle. (We're talking about real estate, obviously!)
A new investor's basic education should be two-fold:
Educating yourself on what kind of opportunities are available and what kind of investor you want to be (that means developing your personal investment philosophy).
Forming relationships with other investors who are doing the kind of things you can see yourself doing.
To begin, we recommend listening to past episodes of our podcast and listening to other investment podcasts, as well as reading books. This step is largely free and will help you understand the rules of the road and the language of the business.
THEN, before you get overwhelmed by the nuances of all that education, leverage what you've learned by attending real events with successful people who will help you understand how real estate investing works in the real world.
When considering which events to go to, keep in mind this wisdom … "People who aren't invested won't make the investment."
If you're only attending free events, you probably won't be meeting the most successful people or getting the most helpful advice. You have to be willing to pay to put yourself in inspiring social environments.
Once you get some basic education, you need to take action. Education without action is essentially useless.
Start by assembling a team of professionals. At the bare minimum, you'll need a mortgage consultant and a tax advisor.
And don't just pick the cheapest option. Be strategic in your choices by looking for people who can help you expand your social networks.
Every relationship is a gateway to a whole host of other relationships.
As you go through the process of getting started, don't be afraid to ask questions. Learn how to ask great questions, and you'll find that deals will come to you!
Question: Should I join an investment mentoring program?
Another California resident, Diane, told us that she attended a FortuneBuilders seminar and was psyched about it. Now she's wondering whether she should join their mentoring program.
We'll start by saying that we don't endorse any specific program. Almost every real estate coaching program out there can teach you valid, useful skills and introduce you to great people.
But what success in these programs really comes down to is you.
That's right, you have to make the program work for you for it to be successful. That might mean kissing a lot of frogs.
We also want to clarify the difference between theoretical information and real world information.
In the world we live in, most employed and self-employed people are taught we need to know how to DO something to find success … and the better you are at that specific thing, the more dollars you can trade your time for.
This can lead to new investors consuming a lot of specific information that they might not really need. We want you to get out of that mindset.
Look for courses and programs that help you learn to build a team, create a basic investment philosophy, and practice your conversational skills … all skills you'll actually need when you start investing.
Also make sure whatever program you choose teaches independent investing, not dependent investing. You need to build your own ability to be a successful investor … not others'.
Make sure any education you invest in leads to you DOING something with your newfound skills and info.
Question: I'm a syndicator. How much equity do I give back to investors?
Kevin, our third Californian listener of the day, asked us what to do in a specific syndication scenario. He's splitting his deal 50/50 between the investors and himself, and wants to know whether he should also return a piece of the equity to investors when he refinances the deal and returns profits.
The reality, Kevin, is that the percentages completely depend on the deal.
If you and investors are both putting money in, obviously you'll split the return in some way.
Ultimately, the way you structure a deal should satisfy the needs and the desires of everyone who is at the table (including you!).
There are a lot of variables that will affect the specific structure you choose … what you're trying to deliver in terms of taxation, whether clients want their original equity back, what you and investors are looking for in terms of future opportunities, and more.
You have to think through all the possible permutations of the deal.
We'd caution you not to get caught up in a specific number. Instead, ask the important questions of who is doing the work, what will happen with your investment, and when will those changes take place?
Then structure your deal accordingly. Every deal will be different.
P.S. Check out our last edition of Ask The Guys to hear us answer a very similar question.
Question: Can you guys refer me to contacts?
Steven, from South Lake, Texas wanted to know whether we could refer him to contacts that are currently putting together syndicated multi-family apartment deals.
We don't like to fashion ourselves as matchmakers. That's not our job.
So our first recommendation would be that Steven and people like him come to our events and get around people who are familiar with the syndication world.
Making contacts at real world is your best bet for finding syndication deals.
However, we do want to make all our listeners aware of our investor registry. Because we've been in the real estate world for a long time, we have a lot of great contacts. This registry allows those contacts to connect with investors interested in specific deals.
Signing up is simple and easy … and your first year is on us! Sign up here.
Question: Do you sell recordings from the Investor Summit at Sea™?
The short answer is no.
The long answer is that you have to join us at the Summit to access the valuable information we provide there. The Summit creates a certain camaraderie that simply can't be transmitted electronically.
However, we did record some livestream sessions this last Summit in partnership with Rich Dad Poor Dad Coaching … if you really want to get your hands on live material from the Summit, this would be your only avenue.
We do not personally use recordings from the Summit in any commercial capacity.
Question: How do I prepare myself for potential unrest in the United States?
Phillip lives in Southern California. He asked us specifically what the best place to live would be if America were to enter into a second, violent Civil War.
While we can't state with any certainty that the U.S. has another Civil War in its future, we will say that many of our faculty members believe it's very possible we're heading for some big-time trouble in the future of our nation.
The reality is that economic cycles of boom and bust are baked into our economic system. And economic distress can mean unrest in certain places.
The threat of the unknown will always be present.
However, while a sudden recession can mean devastation for one person … it can spell opportunity for another.
How does the same environment produce such drastically opposite results? The difference is preparation.
We recommend you read Prosper!, a book on how to curb your vulnerability to frightening trends in our economy by our smart and prudent friends Chris Martenson and Adam Taggart.
And if you're looking to situate yourself in a place that will be resistant to the effects of an economic downturn, we think it would be smart to look for areas where people aren't highly reliant on government and supply chain infrastructure.
It's wise to be concerned … but that doesn't mean the answer is to hide in a bunker. Be prepared to bridge the gap between our current reality and new and unexpected possibilities. And don't forget the wise and true words of Chris Martenson… "Humans rise."
Question: I have a burning passion for real estate … and no money. How do I gain credibility with sophisticated investors so I can partner up or syndicate?
We love this question from Sam, a new investor and social work student in Brooklyn, New York.
Sam is passionate enough about investing that he's read literally dozens of books on the subject. He knows that relationships are key to making good deals … and he also knows that he's starting out without any connections.
We'd tell Sam that when you change anything in your life, you're being recognized for your past, but what you can do in the future is uncertain.
So you have to create your future by acting like the person you want to become.
Russ had to go through this process when he started out in real estate investing. Like Sam, his background was in a different field. He took a few steps:
He realized that his current connections weren't the best prospects for getting better in his new field.
He started to act like the person he wanted to be, projecting himself as a successful real estate investor.
He changed who he was associating with by putting himself in new environments where he could make new relationships.
The key is to "Be who you're becoming."
When you're establishing yourself as the person you want to be, lean on the credibility of those who've already found success.
Passion and enthusiasm are key. A great deal (and we mean great) will also help tremendously.
Our last words of wisdom? Don't be the smartest, poorest investor. Take action.
Now, go out and make some equity happen!
---
 More From The Real Estate Guys™…
The Real Estate Guys™ radio show and podcast provides real estate investing news, education, training and resources to help real estate investors succeed.
We're back from what Robert Kiyosaki described as our BEST Summit at Sea™ so far.  It's hard to disagree.  And no, this isn't a pitch for the Summit.
In fact, alumni already grabbed about 40% of the available spots … before we even got off the ship!
While there's no way to describe the magic of the Summit, there are a few valuable ideas worthy of mention.
Developing social capital
New Summit faculty members Chris Martenson and Adam Taggart (The Crash Course and Peak Prosperity podcast) shared the importance of "social capital."
After a compelling presentation about the inevitable collision between exponential growth and finite resources (a fascinating topic!), Martenson and Taggart suggested your prospects for prospering will rely heavily on your network of relationships.
That's true whether a crisis strikes tomorrow or 100 years from now.
And it's not just knowing a large quantity of people … it's who those people are and how well you know them.
But even if a crisis NEVER hits, it's wise to invest in quality relationships.
Surprise faculty member, Ken McElroy often says, "If you want to change your life, change the people you hang around with."
This year, we had several young people take advantage of our Young Adult Program.  It allows a limited number of young adults ages 18-25 to get into the Summit for only $2,500.
More importantly, it gave these young people close personal access to many highly successful investors and thought leaders.
Our other surprise faculty member, Simon Black of SovereignMan.com joined Kiyosaki and McElroy for a one-hour private session with these young adults.
Simon said it was the most powerful experience in his four years of being a part of the Summit.
Going forward, we're dedicating up to 30 seats on next year's Summit to our Young Adult Program.
We believe investing in young people is one of the BEST investment we can make.  And we're thrilled our super-star faculty agrees!
But whether you're young or not-so-young, if you're interested in taking your education, business and investing to the next level, it's wise to put concerted effort into developing good relationships with great people.
Summit faculty member and legendary sales trainer Tom Hopkins (How to Master the Art of Selling) reminded us the key is being of service to others.
So it's not what you GET that matters most … it's what you GIVE.
That's easy to say, but often hard to do when our own urgent needs are clamoring for attention.
Tom says always remember, "Use money and serve people.  Don't use people and serve money."
A billion-dollar boo-boo
Consider the recent flap over United Airlines handling of an overbooked flight.
It's a case study in forgetting the MAIN thing.
Unless you've been off-planet for the last few days, you know a ticketed customer was forcibly removed … literally dragged … from a plane because the airline wanted his seat to reposition their own staff.
The details are all over the news, but the bottom line is the airline decided to "save" money by not raising the bid to buy people off the plane, or making other (presumably more expensive) arrangements to get their staff where they needed them.
In short, they served money and used people.  Oops.
Of course, the horrific decision and resulting disastrous PR resulted in a nearly BILLION dollar loss of market value.
And that's probably just the beginning of losses which will include customers, employees … plus money spent on public relations, training, and let's not forget … LEGAL.
It's shocking a mature business could be so short-sighted.
Relationships are the REAL asset
The beauty and danger of real estate is it's not traded in impersonal, highly automated exchanges.  It's a very PERSONAL business.
If you've got a good reputation and great relationships, real estate is actually pretty easy.
If your reputation is poor and your relationships are weak, you're almost always looking at leftovers.
But it's not just about deal flow … or even raising money.
Relationships provide access to ideas, perspectives, wisdom, encouragement, and inspiration.
Relationships change who you are, how you see yourself, what you reach for, and what you believe you can achieve.
We spoke on the Summit about Roger Bannister, the first human to run a mile in less than four minutes.
Until he did it, it was commonly believed it wasn't physically possible.
But once he did it, others soon followed … because he broke the mental barrier holding so many people back.
If this can be done in the world of athletics, where a certain level of physical skill is required … imagine what can be done in a less demanding arena like real estate investing.
During the course of the Summit, we heard from investors who started with next to nothing … and grew portfolios of THOUSANDS of rental units in just a few years.
Until you're around them, it SEEMS impossible.  But when you meet them and hear their stories, it opens your mind to the possibilities.  It EXPANDS your dreams and beliefs.
An epic experience
There were so many GREAT sessions including Peter Schiff on navigating the Trump economy, G. Edward Griffin on how the Fed affects everyone, Fannie Mae's chief economist Doug Duncan on the state of the U.S. economy and housing … and MANY more.
We had nearly 25 faculty members … our biggest ever!
Perhaps one of the best parts of the Summit were the eight expert panels featuring some of the biggest brains on banking, precious metals, marketing, real estate niches, the next crash, and more.
In the information age, panels are really powerful.
It's one thing to HEAR a great mind share big ideas.  But you can do that online.
It takes you to a whole new level when you watch several great minds DISCUSS big ideas. And to be a part of the conversation yourself?  Priceless!
With limited space on each year's Summit, we realize it's not possible for everyone to be there.  Hopefully someday, YOU can join us!
But in the meantime, we encourage you to seek out the smartest, most accomplished people you can … and find a way to get into high quality, win-win relationships.
They'll expand your thinking, show you possibilities you didn't know existed, open doors and make introductions to people and places you might otherwise take months or years to get to.
There's nothing we know of that can help you accelerate your success faster than smart investments in building social capital.
Until next time … good investing!
---
More From The Real Estate Guys™…
The Real Estate Guys™ radio show and podcast provides real estate investing news, education, training and resources to help real estate investors succeed.
Want Long Term Success? Realize it is a Relationship Business
Real estate investing is very much a relationship business.  And yet because it attracts loners and mavericks, many real estate investors don't always play their relationships cards well.
In our careers, we've seen a lot of people do this relationship business right…and quite a few get it REALLY wrong.
In both cases, there are great lessons which is the topic of discussion for this episode of The Real Estate Guys™ radio show.
We say it's easier to make friends than money and it's easier to make money with friends.
But for some reason, when it comes to making big money in real estate investing, some people are willing to toss friendships in the trash can.
Too bad.  Because we think the BEST real estate riches are those made with friends.
In the studio for a friendly discussion about real estate, riches and the role of relationships:
Your rich and friendly host, Robert Helms
His best temporary co-host, Russell Gray
---
Listen
Subscribe
Broadcasting since 1997 with over 300 episodes on iTunes!
Review
Like the show? Help us reach new listeners by leaving us a quick review on iTunes. It takes just a minute of your time, and it would really help us out. Thank you so much!! (Don't know how? Follow these instructions.)
---
The Role of Relationships in Real Estate Investing
Our good friend, mentor, Summit at Sea faculty member and master sales trainer, Tom Hopkins says EVERYONE is in the people business.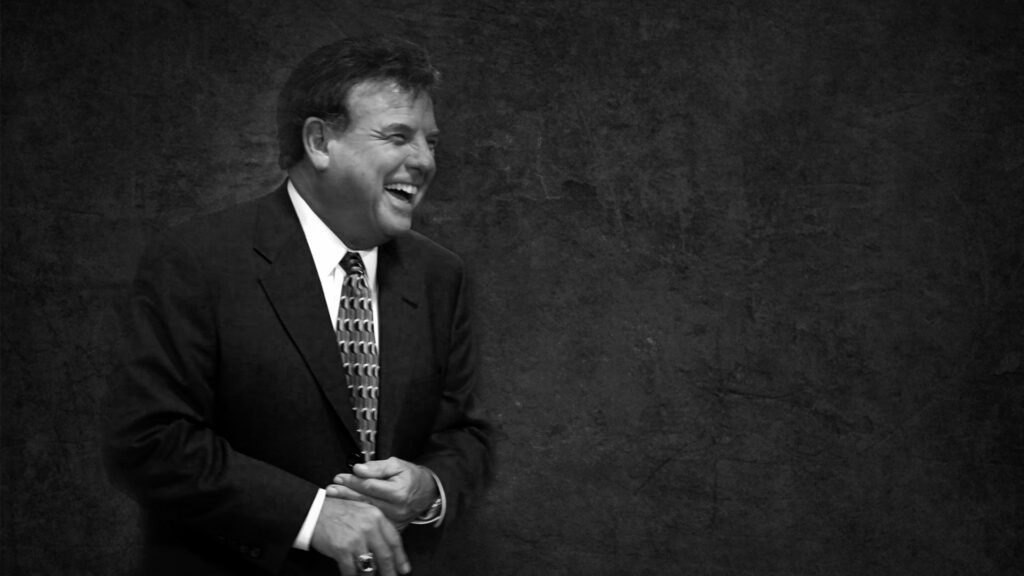 So it's important to be as expert in people as you are in your product or service.
And when it comes to real estate investing, it's even MORE important.
Obviously, buying and selling includes a certain amount of negotiation.  So good people skills help you make better deals.
But because the BEST real estate opportunities aren't typically available on universally accessible exchanges the way most other investments are, your RELATIONSHIPS play an important role in bringing deals and funding your way.
So just like you manage your credit score, be attentive to your reputation, network and managing your relationship business.
Getting into Good Relationships
Wow.  This could be a book.  Or a hundred books.
But for purposes of real estate investing, we've found some key characteristics to look for…and too look out for!
Scarcity vs Abundance Mentality
If there's a litmus test, this one is probably it.  At least for us.
So if you haven't read Stephen Covey's classic Seven Habits of Highly Effective People, you should text Santa a message right now.  It's a helpful read not just in developing yourself, but it learning to recognize good people to build relationships with.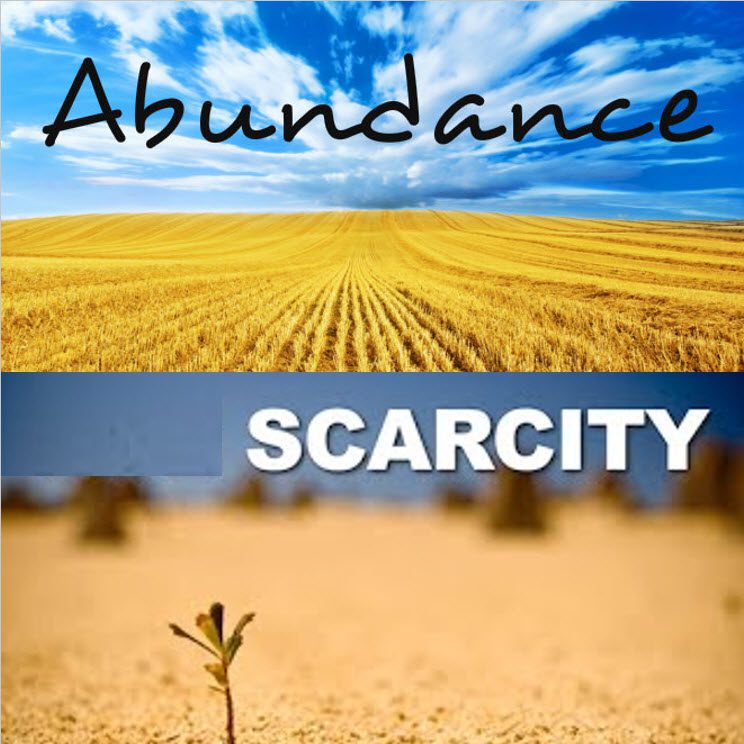 In brief, someone with abundance mentality sees plenty of (good things) in the world.  So it's easier for them to share, to negotiate fairly (win-win), to appreciate others, etc.
All good things.
On the other hand, people with scarcity mentality tend to be takers because they don't see enough for everyone and they want to get theirs while they can.
Scarcity thinkers believe for them to win, you need to lose.  They're quick to criticize and slow to share.
We find them very hard to negotiate with  because they struggle to be happy with what they get out of the deal if they see you getting anything.  And at the extreme, they'll lie, cheat and steal.
No fun.
We typically don't get into…or we'll get out of…a relationship when we see manifestations of scarcity mentality.
What You See is What You Get
Surprises can be fun at Christmas.  But less so in business.
Trust is about knowing what to expect and then having it happen.
When you're in the marketplace of this relationship business, you're painting a picture of who you are.  And along with that comes a set of expectations.
When you behave in a way that's consistent with your image, people begin to feel comfortable around you…even if they don't necessarily agree with you.  In other words, it's the congruity which is even more more important than the image itself.
On the other hand, if people see you one way and then discover you to be completely incongruent, it makes them nervous.
It's Okay to Judge
We were in a deal with a guy who held himself out of be a family man.  Married, kids, family values, etc.
Then, one day we find out he's got a mistress.  We see him with her.  Hmmm….
But we were in a BIG real estate deal with him…MILLIONS of dollars involved.
We decide his personal life is his own business.  Let's just get through the deal and we can be done with him.
Well, we never got through the deal because…shocker…he cheated us.
Of course he did.  He was a cheater.  And we knew it and decided not to "judge".
Oops.
Sadly, we have more than a few similar situations.  But after this one, we learned to get out when we could see someone was a cheater. Treat this relationship business like a business.
Pressure Reveals Character
The 2008 financial crisis was one of the best things that ever happened to us.
It sucked at the time and we're still recovering financially.
But we learned a LOT about each other, our families, friends and associates.
We lost a lot of relationships during that time.  But the ones that survived became much stronger.
We also gained a lot of great relationships through that time.  We could see who held up well under pressure…and who became BETTER because of it.
So given the opportunity, we'd ALWAYS like to see someone under pressure before we get too deep into a relationship.
Success Reveals Character
Success creates a different kind of pressure.  But you've probably heard it said, "Money changes people."
We're not so sure it changes them, as much as it reveals them.
We've seen people start out with noble motives and ambitions, and then they get some money in their hands and suddenly they're different.  And sometimes the money isn't even theirs!
But for some reason, when they have access to it, they think it makes them somehow smarter, more capable or otherwise invincible.
Fame can do the same thing.
So watch CAREFULLY for how people respond to a little success or notoriety.
Trust in Two Areas
This is one of the BIGGEST MISTAKES we see investors make.  They trust in only of two areas.  But trust MUST be on BOTH areas.
First is ETHICS.
Warren Buffet says you can't do a good deal with a bad person. He's right.
But… you CAN do a bad deal with a good person.
That is, just because you trust someone's ethics doesn't mean you should trust them in the other critical area…
COMPETENCY.
A good person can be professionally incompetent.  You probably trust your mother.  Would you have her do your brain surgery?
So an ethical, but incompetent person, will feel really badly when they cost your a lot of money.
But a highly competent person with no ethics will surgically remove your money from you.
In either case, it's a BAD deal.
So you MUST trust someone in BOTH their ETHICS and their COMPETENCY.
Don't forget it.
Getting Out of Bad Relationships
To quite Nike… JUST DO IT.
We're not saying cut and run every time bad stuff happens in a relationship.  We're both pretty loyal guys.
But when someone has demonstrated the are greedy or can't be trusted, you probably do NOT want to be in a business deal with them.  Or to have your name or brand associated with them.
Over the years, we've been in some bad relationships.  We might even be right now.  But as soon as we know, we do our best to get out fast.
It doesn't mean we don't like the people (although if they have bad ethics, we usually don't…just sayin'…), but we realize it's not a match for business.
The GOOD News…
There are lots of really good, capable people out there for you to do business with.
So every minute you waste with someone less than that is a missed opportunity to find the right people and do good business.
Your mission is to become the most ethical and competent person YOU can be.  
When you do, you'll find yourself attracting better people into your life and into your relationship business.  They will bring their resources and networks into the relationship….and if you both have abundance mentality, you'll share and grow bigger and faster together….whether it's just for a deal or for a lifetime.
---
Listen on YouTube
Want More?
The Real Estate Guys™ radio show and podcast provides real estate investing news, education, training and resources that help real estate investors succeed.
The Dallas real estate market, just like the Dallas TV series and the Dallas Cowboys, just won't go away.  It's one of the most resilient, tenacious, dependable real estate markets in the world.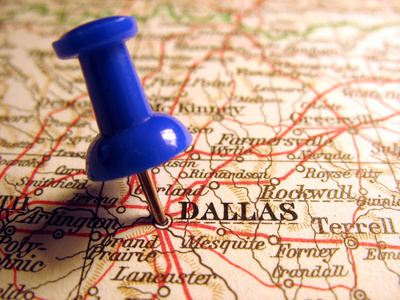 To find out what's doing in Dallas, we pay a visit to two of our boots on the ground team.
Hosting the hot talk, Robert Helms
His tenacious temporary co-host, Russell Gray
Returning contributor, Jay Hartley
Special guest, Pam Blanco
Our expert guests for this episode are both active Dallas Metroplex real estate professionals with a long history of residential brokerage and property management.  They were there before Dallas caught the world's attention…and they're there now.
And because they both deal with investors from all over the world as well as tenants right there in town, they have a perspective that just can't be found simply reading headlines, charts and graphs.
Most investors buy local and don't see the big picture.  That's a great way to get blindsided by things like bond market collapses.
Some investors are big picture only.  They study a market from afar, decide it's the one for them, and then throw a dart at a map and buy whatever it hits.
That's a great way to become the proud owner of a huge problem on a bad street.
We think you need to have both a big picture perspective AND a strong local market team who can help you find the right neighborhoods, properties and tenants.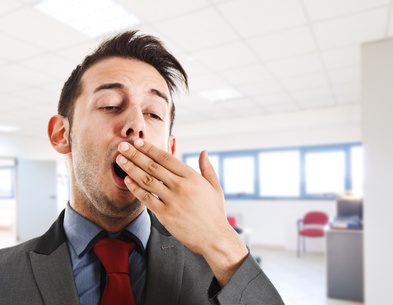 Pre-recession, Dallas was a pretty ho-hum appreciation market.
While markets like Las Vegas, Phoenix, Florida and California were shooting to the moon…Dallas plodded along with a great economy, solid employment, good cash flows…. and boring stability.
Then, when the sub-prime bomb detonated and all those high-flying appreciation markets imploded….
Dallas just sat there.
Sure, there was an increase in foreclosures, a decrease in values and a decline in job growth.  But compared to the rest of the country's pneumonia, Dallas only caught a cold.  And it quickly recovered.
Long time listeners know that this is when Dallas caught our attention.
Just like in human relationships, your relationships with markets will be tested.  And when the chips are down, you find out fast who your friends REALLY are.
In the Great Recession, Dallas demonstrated its dependability.  Suddenly, boring was beautiful.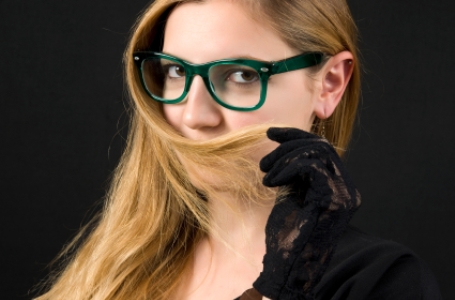 Over the last five years, we've discovered a whole new sexy side to Dallas.  It's been one of the leading appreciation markets coming out of the Great Recession.
It turns out that we weren't the only ones who suddenly got interested in Dallas.  Wall Street hedge funds got heavily involved.  So did Mom and Pop real estate investors from all over the world.
The lesson is that solid fundamentals will almost always leads to a solid trend.
The bigger lesson is that if you focus on fundamentals…the inner beauty of a market…and not just the glamorous make-up of a hot trend…you can catch a rising star.
Today, Dallas is hardly a secret.  Investors worldwide know Dallas real estate is a great place to store and build wealth.  So it's no surprise that 11% of the home sales are to foreigners…or that hedge funds have bought up thousands of properties.
Does that mean that the deals in Dallas are done?
Not necessarily.  But they're harder to find.
So getting into the deal flow in ANY market is essential…and even more so in a high demand market like Dallas.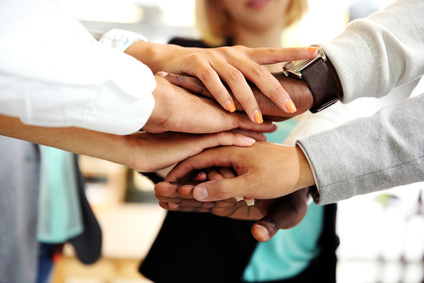 The key to getting into the deal flow is having great relationships with well-connected people in the local market.  The closer to the street they are, the more likely they are to find the opportunities others overlook.
So listen in to this episode to hear from two real life pros who live in the trenches in the Dallas Metro…and if you decide Dallas is a market you'd like to explore, make plans to join us for a fun-filled field trip!
Listen Now :
The Real Estate Guys™ radio show and podcast provides real estate investing news, education, training and resources that help real estate investors succeed.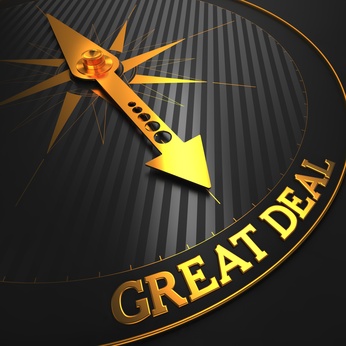 Everyone wants a good deal.  In fact, everyone wants a GREAT deal.  But how do you organize your real estate investing business to be sure you're always among the first to know when a great deal comes available in your preferred market(s)?
Great question!  So let's move you to the front of the line and answer it right now.
Lining up another great episode of The Real Estate Guys™ Radio Show:
Your deal flowing host, Robert Helms
The Godfather of Real Estate, Bob "Flomax" Helms
As every child quickly learns, life isn't fair.  And as much as politicians and community organizers try to "level the playing field", the brutal fact of life is that some people get treated better than others.  As Don Henley croons, "Get over it."
So now, rather than complaining or opining about how it should be, let's just deal with the way it is.  The good news is there are lots of practical things YOU can do to enhance the quantity and quality of real estate investment opportunities that come your way.
First, you have to get the right mindset.  That is, you need to operate from the basic belief that your reputation is the foundation of earning preferential treatment.
Think about the brands you love and those you hate.  We all have them.  For example, we LOVE Southwest Airlines.  We travel all the time and we've found Southwest to be great the vast majority of the time.  Perfect?  No.  But when something goes sideways, we let it slide because it's rare and they work hard to make it right.  Consequently, Southwest is usually the FIRST airline we will book with, even if we have to pay a little extra (which seldom happens).
On the other side of the coin is Delta Airlines.  In our dictionary, DELTA stands for Don't Ever Leave The Airport and Don't Expect Luggage To Arrive.  We hate Delta.  We go out of our way to avoid Delta.  And if we have the opportunity to take a cheap shot at Delta (like this one), we will.
See the difference?
In your real estate investing business, who do YOU want to be?  When a great deal comes across a broker's or a wholesaler's desk, do you want to be the person they would crawl naked across a freeway of broken glass to avoid, or do you want to the the FIRST person they call with that really amazing opportunity.
So step one is understanding your reputation is IMPORTANT.
Side note: Just so you don't think we're just shallow, vindictive, grudge holding, petty guys…you should know we had a HORRIBLE experience with American Airlines just this month.  REALLY bad.  Russ was ready to file them in the Delta file.  It was THAT bad. 
But Robert was a more gracious.  So even though American completely screwed up a very important trip when it was easily within their power to help us, Robert realized it was their FIRST egregious offense.  So because it was just one particular supervisor at the DFW first class counter who shall remain nameless ("Kirk") we gave the company a chance to redeem themselves.  And they did.  First, by hearing the complaint and taking steps to compensate.  And even though it was too little too late to make a practical difference, it was a nice gesture.
But more importantly, American won Russ back by providing a genuinely fabulous customer service experience through flight attendant Charlene on a return trip from our Belize field trip. So, as Harry said to Lloyd in Dumb and Dumber, "Just when I think you can't be any dumber, you go and do this….and totally redeem yourself!".
All that to say, Delta hasn't redeemed themselves.  But we're not bitter….not at all.  Now back our story….

So HOW do you get to the front of the deal flow line?
First, be clear about what you want and what you're willing to do, so you can make fast, accurate decisions.  You don't have to always say yes (more on that later), but when you do, you can't come down with a bad case of buyer's remorse.  Let your yes be yes, then aggressively perform your duties under the purchase contract.
When thinking about that "right" deal, consider the market, price point, property type, cash flow, property type, available financing, deal terms, upside potential, long term equity potential, etc.
Yes, it's a lot to think about.  So the time to think about it is NOT when the deal is sitting on your desk for your review, or worse, after you're in contract and your due diligence period has begun.
Get all that figured out before the deal's on your desk, so you can tell the marketplace what you're looking for, and you can say "yes" or "no" decisively when the deal arrives.
Don't Blow Your No's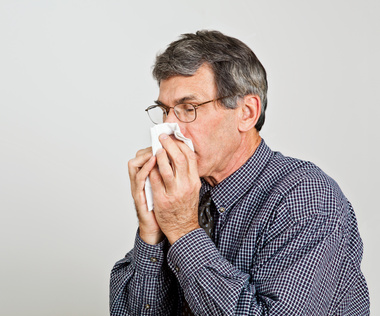 Unless you're willing to buy anything anywhere from anyone at any price, you're going to get deals that won't fit your profile.  That's okay.  Just don't waste the deal.
Remember, every deal coming across your desk is looking for a buyer.  That's why it's on your desk.  But if you're a "no" more often than a "yes", you can bet it won't be long before those deals stop calling.  It's like dating.  Too many no's and the invitations stop coming.
So, we think it's a really good idea to build a big network of fellow investors.  Take the time to find out what other investors are looking for and keep good notes.  Then, when a deal comes across your desk that doesn't fit in your wheelhouse, you get a chance to take a double dip in the goodwill pool by referring it out to someone that it's a better fit for.
Now, you've helped the deal find a home (the seller and his agent will really appreciate that, and will probably bring you a deal again), AND you've helped another investor find something they're looking for.  Wouldn't you want someone bringing YOU good deals?
Don't underestimate the value of being a connector.  Sometimes, there's room in the deal for you to get financial compensation.  But even if there isn't, you should do it any way.  The good deal "karma" should provide an even better long term reward.
Be a Boy Scout
The boy scout motto is "Be Prepared".  Good  idea!  But what does that mean in the context of pushing to the front of the deal flow line?
First, as previously discussed, know what you're looking for.
Next, know your market.  A "good deal" is always "compared to what?".  If you don't really know your market, you might not recognize a good deal (or a rip off) if it hit you in the face.  By the time you're holding yourself out to the world as Ready, Willing and Able, you should have invested the time to know what prices, rents, etc are in your target area.
Also, be liquid.  That means you have your earnest money and down payment cash ready to wire.  If you're a syndictor and need to collect funds from your investors, at the very least, make sure they all have their funds ready to go.  Don't assume they're standing by to wire you money because they said they were in six weeks ago.
Line up your lender.  If you're planning to use financing, make sure you've got your mortgage funding sourced and you know what the underwriting looks like.  In some cases, a pre-approval is appropriate.  In any case, you should be aware of all the documents you're going to need to provide when formal underwriting begins.  They'll be plenty of paperwork to sift through that's related to the property, so it's a good idea to have all the paperwork necessary for the borrower as prepped as possible.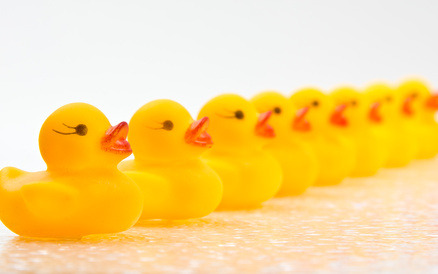 In addition to your lender, have your other team members on deck.  There are some technical team that are near you, like your advisors for tax, asset protection, estate planning, etc.  They deal with you more than the property.  Your lender may be in this camp too. Sometimes, the lender will be part of your "away" team (the people who need when you're investing someplace other than where you live).
Your primary local market advisors include property management, inspectors, property insurance and real estate law.  Most of the time, these advisors needs to either be near the property or be licensed and expert in the laws of the area where the property is located.
But if you have 1-3 weeks for due diligence after you're in contract, or you have a 24 or 48 hour period to review the deal before it get's passed on to the next person, then you don't want to waste one minute chasing down your team.  Have them lined up, too.
Okay, now that you have your head screwed on straight and your team line up, it's time to go wade into the deal flow.
There are two schools of thought, but they're both based on the same concept.  Opportunities that everyone sees tend not to have as much profit meat left on the bone.  They're a little picked over.
School #1 says, "Anything in a public listing is crap that won't sell, therefore it's a bad deal."
School #2 says, "Anything in a public listing is crap that won't sell, therefore the seller will be more pliable and I can negotiate favorable terms from a motivated seller."
Both are right.  You just need to decide how much time you want to spend trying to find the elusive silver lining in a deal that most other people saw fit to pass up.  It's not that you can't get a good deal, but how hard do you want to work?  And are you REALLY that much smarter than everyone else who passed?  We're not.
We think there's a better way.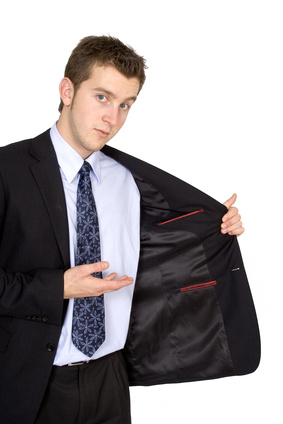 First, understand that in the investment world, it pays to be an insider.  With paper assets, you risk jail time.  But not with real estate.
So while real estate agents who deal in owner-occupied residential routinely advertise, it's because they need to get maximum exposure to find that one person or family that the home will be a good fit for.  The parties will come together and do that one deal, then they may never see each other again…at least not for several years.
But investment agents play differently.  They have clients who are serial buyers.  They're often more loyal to the buyer than the seller because the buyer are a source of more repeat commissions.
Which brings us to the next topic…
Real estate agents will typically take the shortest path to the surest payday.  Bigger is good.  Faster is better.  Bigger and faster is best.
If you want to be first in line, don't slow things down by being wishy-washy and disorganized.  And don't try to get into the agent's commissions.  Because if bigger and faster is best, then slower and smaller is worst.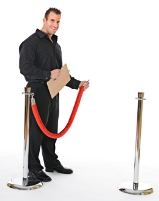 When you go to the big concert and are trying to get backstage, and there's a big dude in black clothes holding the red rope, do you ask him for a five-spot or do you introduce him to your friend Benjamin (Franklin that is)?  Get it?
Great investment agents that control inventory are the gatekeepers to something called "Pocket Listings".  These are deals that the market doesn't know about.  If you want YOUR phone to be the one that rings first, remember that bigger and faster (commissions) is best.  If the deal can't support that, then it's not a "great" deal.
We could go on (and on and on and on)….can you tell?
But right now, we're looking for the shortest path to a back rub and a cold beer.  So listen into this episode of The Real Estate Guys™ radio show and discover how YOU can take your real estate investing to the next level by getting to the front of the line for great deal flow.
Listen Now:
Want more? Sign up for The Real Estate Guys™ free newsletter
Don't miss an episode of The Real Estate Guys™ radio show! Subscribe to the free podcast
 Stay connected with The Real Estate Guys™ on Facebook!
The Real Estate Guys™ radio show and podcast provides real estate investing news, education, training and resources that help real estate investors succeed. Visit our Feedback page and tell us what you think!