We're back again to tackle the questions we missed in our last Ask The Guys episode. We love these episodes and the opportunity we get to talk through some of YOUR real-world investing opportunities and challenges.
We hear from listeners dealing with tenant damage and security deposits, 1031 tax-deferred exchanges, nontraditional lending ideas and TONS more.
First, the ground rules.
We talk about ideas and information. When you're dealing with real money in the real world, you want to consult a professional. We don't offer legal, investment, or tax advice.
In this episode of The Real Estate Guys™ show you'll hear from:
Your problem-solving host, 

Robert Helms

His trouble-making co-host, 

Russell Gray
---
Listen
---
Subscribe
Broadcasting since 1997 with over 300 episodes on iTunes!
---
Review
When you give us a positive review on iTunes you help us continue to bring you high caliber guests and attract new listeners. It's easy and takes just a minute! (Don't know how? Follow these instructions).
Thanks!
---
Question: How soon can I move in after a cash offer, and how low can I go under the asking price?
Joseph in Tacoma, Washington, asked this question. The important concept to understand here is price versus terms.
Whether or not you offer cash or take out a loan, the outcome is essentially the same for the seller. What cash offers is a quicker payout with certainty.
But, this isn't attractive to every seller. In some cases, a quick closing isn't what a buyer wants at all, so the promise of quick cash won't be an incentive.
When you're negotiating with cash, make sure what you're offering lines up with the seller's priorities. A cash offer doesn't automatically mean a 20 percent discount.
Question: I rehabbed a rental property in Detroit, and now I'm ready to sell. My tenant wants to purchase the property, but she has limited cash on hand. How can I find a lender to do the deal?
Wilbert in South Field, Michigan, brings us this question. He wants to sell the home for $38,000, but the appraisal came back at $20,000. That price gap, as well as the location has made it difficult to find a traditional lender.
The first problem is that many banks won't do a loan for less than $50,000. If the lender is going to go to all the trouble to do the paperwork for a percentage of the loan amount, then the loan amount needs to be enough to get their attention.
Here are a couple alternatives for Wilbert to consider:
Find a private lender.

This might mean a higher interest rate for the buyer. But, that higher interest rate will be more likely to attract a lender.

Be the private lender.

Rather than finding an outside investor, work a deal with the tenant to have them pay the loan to you instead. If they pay off the mortgage, you've still had that steady stream of income. If not, you'll get the property back to rent or sell to someone else.

Find a different buyer.

If finding a private lender isn't possible, consider finding a different buyer who is able to get financing or purchase the home for the price you want to sell.
Question: When a tenant in our out-of-state rental moved out, they caused a lot of damage. Why don't tenants take care of their rentals better, and why are they surprised when they don't get their deposit back?
Renters view their home differently than an owner. How else do you explain that it feels like no renter owns a vacuum cleaner?
Damage to property is part of doing business as a landlord. But, Lauren in Charleston, South Carolina, did a lot of things right. They documented all the damage with photos before the tenant moved out, had a third-party realtor do a final walkthrough with the tenant, and got estimates from contractors to repair the damage.
Here are a few other things you can do to deal with damage:
A picture is worth a thousand words.

Take photos of the property BEFORE the new tenant moves in and get their initials on the photos. Then, when they're ready to move out, you can use those photos to justify the cost of any damage.

Open up a pet policy.

Many landlords are hesitant to allow pets in a rental. But, with a hefty pet deposit and even a little higher rent, you can come out on top.

Get a read on your renters.

As you screen applicants, be perceptive. We've also known people who will meet with potential renters at their current residence to see how they treat their current space. This may not be possible for everyone, but get creative and thoughtful about how you screen new renters.
At the end of the day, renters are more likely to treat a rental home with less care than you do. Damage and repairs are a cost of doing business, so make sure you build that into your budget.
Question: I want to sell my rental home in California, and I'm interested in the 1031 tax-deferred exchange to buy a new property in Texas. I'm confused by the IRS form and want to know if this will eliminate my taxes in California?
Cindy in Fort Worth, Texas, is definitely an A student!
First of all, we want to be clear that with this kind of complicated tax question, you need expert opinion and advice. A 1031 tax exchange intermediary will be well worth the cost and can answer all your questions.
The intent of the 1031 tax-deferred exchange is that if you sell a property and then purchase another property, you can defer the tax. As you buy and sell properties, you can continue to defer the tax, but there isn't a way to eliminate the tax completely.
Finally, try not to let the tax tail wag the investment dog.
Real estate offers many great tax benefits, which is one of the reasons we love it! But, when you're dealing with real money and the IRS, you need a team of experts to guide you.
Life is short, and you don't want to spend your valuable time reading an IRS form.
Question: How can I learn more and get coaching on real estate syndication?
Addie in Seattle, Washington, brings us a question that is near and dear to our hearts!
We recommend our Secrets of Successful Syndication seminar as your first step. Whether you want to be a syndicator and learn how to leverage money with a group of investors or invest passively in real estate, this is an event you'll learn a lot from.
In this seminar, we're teaching the strategies that have been a part of our investments for years.
We do have a coaching program, but you can only learn about it at the seminar during an OPTIONAL session after the two days are done.
If you want to register for the event and see if syndication is right for you, we'd love to have you!
Question: My wife and I have a real estate investment company with 23 doors under rent. We've found traditional lenders to be slow and cumbersome and want to simplify our lending process. How can we do this?
John and Karen in Troy, Ohio, are having trouble scaling their business because of lenders. They write that they'd be willing to pay a higher interest rate to make the process easier and more streamlined.
For traditional banks, the process is often necessarily slow. They need to do due diligence to make sure the investment is a good one.
Private capital is easier and faster, but it comes at a higher price. This can be done through syndication or networking to find interested investors. Make sure you're well advised and working with big deals, and you're well on your way.
We'd also suggest that with the rollback of some of the Dodd-Frank provisions, some of the restrictions on community lending have eased. If you haven't checked in with your community lender recently, it's worth getting to know them. They'll get to know you and your entire portfolio of properties and could be a valuable resource.
Question: I wasn't able to attend your events for the Future of Money and Wealth in Florida. But I'd sure love to get access to that information. How do I do that?
A listener in Hawaii wants to learn from the incredibly faculty we brought in to talk about how to keep up with the changing times in the economy.
This was a one-off event, and it was an incredible gathering of some of the best minds in a variety of subjects all focused on how to protect your wealth.
We recorded the event with a professional video crew and now have 20 different panel discussions and presentations available to watch.
You can visit the Future of Money and Wealth website to learn more or send us an email to future [at] realestateguysradio [dot] com. We'll get you all the details on how to access these videos.
Question: My schedule seems to be always booked up by the time I hear about the Belize discover trips. Do you know the future trip dates for later in the year?
Tim in Silverton, Oregon, like many of us, has a busy schedule and needs to plan ahead!
To find out events as soon as possible and to get them on your calendar, get on our advanced notice list. Head to the events tab on our website. If you find an event there, and the date doesn't work out, get on the advanced notice list and you'll get an email letting you know about future dates.
Our next Belize discovery trip will be August 24-27, and registration is open now! We hope to see you there.
Question: What is the definition of a performing asset?
Matthew in Nacomin, Florida, asks us the shortest question in our inbox!
Simply put, a performing asset is something that puts money in your pocket. The more cash flow, the more equity. If you have something on your balance sheet that doesn't put money in your pocket, it's not a performing asset.
When you consider an asset you can go for a fat cow, a performing asset that will come at a premium but continue to deliver, or a skinny cow, a non-performing asset that needs some work to get it performing again.
---
More From The Real Estate Guys™…
The Real Estate Guys™ radio show and podcast provides real estate investing news, education, training and resources to help real estate investors succeed.
As a busy professional, chances are you've got people trying to bend your ear constantly about investment opportunities. And sure … some of them sound amazing, but how do you know you're getting in with the right people? Or maybe real estate investing is what you want to do, but you don't have the time for it.
That's where our guest Dr. Buck Joffrey found himself as a busy surgeon. Now, 10 years later, he's killing it with a successful podcast and real estate syndication organization.
This week, we're talking about passive real estate investing … passing the heavy lifting to someone else while YOU get the return.
In this episode of The Real Estate Guys™ show you'll hear from:
Your hands-on host, 

Robert Helms

His second-hand co-host, 

Russell Gray
Guest, Dr. Buck Joffrey, host of the Wealth Formula podcast, real estate syndicator, and board-certified surgeon
---
Listen
---
Subscribe
Broadcasting since 1997 with over 300 episodes on iTunes!
---
Review
When you give us a positive review on iTunes you help us continue to bring you high caliber guests and attract new listeners. It's easy and takes just a minute! (Don't know how? Follow these instructions).
Thanks!
---
Get returns … without getting your hands dirty
Real estate is a messy, hands-on type of business. And while you can do all kinds of research beforehand, the best learning is on the job.
If you don't have time to manage your own deals, passive investing could be the right move for you.
Passive investing gives you the benefits and returns of real estate … taxes, income, and diversification as well as the turn-key ease of setting and forgetting your investment.
The appeal of real estate investments is partly because your assets are tangible. You can go visit your building, and it occupies more than just a piece of paper or line on a ledger.
But, real estate takes time to understand the market, vet the deals, go through all the paperwork, and then manage a property afterward. You might be thinking, I don't have time for that, I'm running my own business, and it's taking all my time.
Joining up with other investors is how to leverage the expertise of others and even tag along to become a student yourself, all while getting in quickly and easily. It really can be whatever you want to make it be for yourself!
Find your investing tribe
As a busy professional himself, Dr. Buck Joffrey discovered early on in his real estate investing journey that he wanted to find like-minded people to invest with.
"If I got involved with a good syndicator who knew what they were doing, those returns and all those benefits I wanted out of real estate were there anyway," Buck says.
And, once he found people he knew, liked, and trusted in the real estate space, the hardest part was over.
"What I realized is that if I could invest in such a way that if I did a lot of vetting and due diligence and I knew other people were involved … my chances of success went way up," Buck says.
It wasn't long before Buck's friends started asking what he was doing and how they could get in on it too. All of this relationship building is what Buck calls tribal investing. And this approach is key to his success.
"Your network is your net worth," Buck says. "I look more at the team than I do the deal. If you know, like, and trust somebody and you know their track record, then you can get to the point and can look at a pro forma."
The relationship is just the building block to a good deal … Buck also notes that while there are lots of folks who he knows and likes, he may not be excited about the deals they're doing. Just a little education about the types of investments you're considering will go a long way.
Condensing your education timeline
As with any investment, you need to know enough to ask the right questions so you don't get burned. But, as a busy professional, adding in time for that education can be a heavy lift.
That's why Buck's networking style translated perfectly into his new course, "Your Roadmap to Real Wealth." It's not just Buck teaching the course … he's tapped into his deep network to bring in experts that share with you what he learned over a decade over a condensed timeline.
"One thing that everyone has in common who is on the show is that I have a relationship with them," Buck says. "This is my tribe talking to me as a young physician."
Buck has gathered experts in real estate … INCLUDING yours truly, The Real Estate Guys™ as well as estate planners, and many, many more.
We asked Buck about how passive investing works into the diversification angle. Buck mentioned he was initially interested in apartments as a first investment.
"What I realized was that I was trying to get at scale," Buck says. "With syndication, you can take the same two or three hundred thousand dollars and now you're in four, five, six buildings, and you're in thousands of doors, and you're across the country!"
Syndication gives you the opportunity to allocate your risk, and use your capital more efficiently. And all of that diversification collapses your time frame and gets you more cash flow sooner!
To learn more about passive investing and Buck's course, "Your Roadmap to Real Wealth," send an email to [email protected] We'll hook you up with all the details!
---
More From The Real Estate Guys™…
The Real Estate Guys™ radio show and podcast provides real estate investing news, education, training and resources to help real estate investors succeed.
There are many ways to invest … and one way isn't necessarily better than the other. Real estate is nuanced. It's always a good idea to broaden and expand your expertise into different markets.
That's why we're THRILLED to talk to our returning guest, Tom Wilson, about commercial real estate investing. His engineer's mind can deconstruct this intimidating topic into bite-sized pieces … the perfect size for inspiration!
In this episode of The Real Estate Guys™ show you'll hear from:
Your seasoned host, 

Robert Helms

His underseasoned co-host, 

Russell Gray
Tom Wilson

, a long-time friend of the show and expert in commercial real estate investing and syndication
---
Listen
---
Subscribe
Broadcasting since 1997 with over 300 episodes on iTunes!
---
Review
When you give us a positive review on iTunes you help us continue to bring you high caliber guests and attract new listeners. It's easy and takes just a minute! (Don't know how? Follow these instructions).
Thanks!
---
Add more commas and zeros to your thinking
Commercial real estate investing feels more advanced because the deals are bigger. But the truth is that it takes nearly the same amount time to learn how to do big and small deals well.
One of the beauties of commercial deals is that you'll get more leverage. And, this will put you on the road to adding commas to your thinking and diversifying your real estate knowledge … a must in dealing with a changing market!
Of course it takes time to get educated on a new market. Many commercial real estate deals are funded through syndication. Jumpstart your education by joining forces with people who know their stuff.
"I think the best thing I've done over the years is to adjust to different markets and asset classes as they've progressed," says Tom Wilson, an expert in commercial real estate investing and syndications. "It's awfully easy to get really comfortable in something that has worked before."
Since Tom has a background in engineering, he approaches problems from a research and numbers perspective. But even he knows the value of bringing in the experts.
"I got some advice early on: Don't try to do everything yourself," Tom says. "You can accomplish more in life if you gather experts around you. I like to constantly be learning from others."
Understand tenants and leases
One of the things that can initially seem foreign to new commercial real estate investors is what tenants look like in a commercial building.
Just like families live in residential areas, businesses make up your tenants in a commercial real estate deal, but with a few key differences:
Leases are longer for commercial deals.

It's not uncommon to see a commercial lease for 15 years or longer on a single-tenant building. You know that businesses are going to stick around in one location for a long time.

Maintenance is handled by the tenants.

These leases are called

triple-net leases

, which essentially means that the tenants pay all real estate taxes, building insurance, and maintenance.
"Many of us who have had rental properties understand about turnover, tenants skipping overnight, having to do evictions. These elements are rare in the commercial arena," Tom says.
With the right expertise, managing commercial can be much easier. The tenants are higher-quality, and you have lower turnover in your buildings. And, you'll likely know well in advance before a vacancy happens.
When you're looking for a commercial space, you need to know who your tenants are. This is even more crucial when you have a single-tenant space.
"It's important to do a deep dive into the tenant's financials and the market they're in," Tom says.
With big-name brands, remember that there may be low risk, but there's also low returns. However, the tier below that offers a real opportunity for some good deals, as long as you've done your homework.
Know the market
Just like there's diversity in the types of residential properties, the options for commercial real estate are just as rich. And, e-commerce has definitely caused a bit of a shift in the commercial real estate space.
"You still need to get a product to the door," Tom says. "You'll need more distribution centers and smarter distribution centers. We need more last-mile distribution centers."
Not only that, but the increase in demand for these industrial distribution locations have removed some of the supply for other commercial properties, which means the market for industrial and commercial real estate is healthy.
We also know that brick and mortar stores aren't going away. You can't get your hair or nails done online. You still drop off and pick up your dry cleaning, and your pets go to the vet!
And, commercial real estate doesn't stop at brick and mortar stores or even distribution centers. Large manufacturing plants, refrigeration, R&D, and many other options are out there for types of commercial real estate.
No matter where you choose to crack into commercial real estate, here's a few nuggets of wisdom from Tom's long resume of commercial real estate deals:
Get educated enough to ask tough questions.

Surround yourself with people who know more than you do and don't feel intimidated.

Delegate and spread out responsibility so each person has a manageable piece to take on.

Stay rational when the stakes are high.
If you're ready to take on commercial real estate, Tom has prepared a special report packed with important details on how to be successful in this niche. To get your free copy, email us at [email protected]
---
More From The Real Estate Guys™…
The Real Estate Guys™ radio show and podcast provides real estate investing news, education, training and resources to help real estate investors succeed.
You may have heard that it's bad to mix business with pleasure. But, when it comes to lifestyle investing, part of the fun is owning property in a place you love.
Yes, it is possible to make lifestyle investing make sense for you … as long as you follow some important guidelines to line up the numbers, location, and opportunity.
In this episode of The Real Estate Guys™ show you'll hear from:
Your vacation ready host, 

Robert Helms

His in dire need of vacation co-host, 

Russell Gray

Guest,

Nick Rohrbach

, from

The Grove Resort and Spa

in Orlando, Florida
---
Listen
---
Subscribe
Broadcasting since 1997 with over 300 episodes on iTunes!
---
Review
When you give us a positive review on iTunes you help us continue to bring you high caliber guests and attract new listeners. It's easy and takes just a minute! (Don't know how? Follow these instructions).
Thanks!
---
Why a lifestyle investment might be a good fit
Life is too short to be involved in an asset class you don't enjoy. Too many times in real estate, we get hung up on the ROI and let it rule the day. Lifestyle investing spices things up by adding personal enjoyment and personal use into the mix.
With the right strategy, you can tap into a FANTASTIC opportunity for growth. Premium properties fetch a premium price from renters and vacationers. Of course, you'll also be able to enjoy the property with your family and friends.
We've all been on vacation and experienced that "I never want to leave" feeling. But remember, just because a place is nice to visit doesn't mean it makes sense from an investment point of view. Here are a few recommendations to keep in mind.
As with any real estate investment, your research into the market will be worth its weight in gold. This is especially true for lifestyle investing where the durability of rent, the ability to fill occupancy, and the property's long-term profitability will be the difference between a fun investment and a bust.
With a good location, property, and market your investment has the opportunity to weather downturns. People in higher income brackets can afford to go on vacation even if the economy is down.
Bring on a stellar management team
The difference between a fun, hands-off lifestyle investment that you'll love visiting and a drag is a good management team. Property management comes at a higher cost than single-family homes … sometimes upwards of 50 percent … but it gives you peace of mind AND access to amenities that delight and excite high-end vacationers and renters.
Your management team will handle all the bookings, and they have access to wholesale outlets such as Travelocity, Hotwire, Priceline … all the big names people use to get their vacation rentals.
And bonus! When things break, they fix them.
Opportunities abound in Orlando
Orlando, Florida, is the #1 traveled to place in the world. Thanks to Disney World, Universal Studios, and a THRIVING convention market, there's no end of things to do for business travelers and families. And did we mention it's a no income tax state?
We could go on and on about the many reasons why Florida is a consistently hot market and one of our favorite places to visit:
It's centrally located to beaches

It has access to direct flights out of many places from the beautiful Orlando airport

The weather and attractions are top-tier

Convention business is strong and growing
Nobody knows this better than Nick Rohrbach, our guest from The Grove Resort and Spa.
Beyond tourism, Florida has a vibrant, booming economy. "There are 19 [amusement or theme] parks in central Florida alone," Nick says. "Medical City is booming, we have one of the largest universities in the country, University of Central Florida, and over 150 VA hospitals."
Plus, unlike many destinations, Orlando is not seasonal. The average occupancy is about 75 percent year round. Even during the economic recession in 2009, average occupancy never fell below 60 percent.
All of these elements make Orlando a place you might want to keep your eye on.
Filling a niche in the lifestyle investing market
When you're looking for a lifestyle investment, one of the important questions you need to answer is how a particular property sets itself apart from competitors.
Florida's economy is one of the reasons The Grove is such a unique opportunity. Rohrbach explains that the project was originally built in 2007, 2008, and 2009, and all the units were sold to UK investors without closing on a transaction.
While all the units were structurally built, only 184 condos were completed. With some additional cash, amenities, and building out the insides, these units are essentially brand new.
The new ownership at The Grove Resort and Spa has a couple strategies to fill a niche in Orlando:
Amazing amenities

including restaurants, 800 sq. ft. of convention space, and a newly opened water park.

Spacious condos with 2-3 bedrooms

perfect

for families.

Close proximity to Disney World …

only 3 miles away

!
For potential investors and owners, there are plenty of opportunities as well. The Grove has a stellar management company that keeps the property looking fantastic, takes care of you and any guests, and manages all the bookings, repairs, and maintenance.
"The key is really the management," Nick says. "When you talk about having everything in place for lifestyle turnkey investing, you need that professional management so you don't have to deal with anything. The guest experience is very important."
Not only that, but The Grove is continuing to expand, with 878 total units coming online at completion. Only 450 rooms are available now, and they're at 100 percent occupancy! As demand goes up, so will rates … and cash flow from a potential investment.
Make sure the deal works for you
Lifestyle investing can sound like a dream come true, but it still has to make financial sense for you.
Look at a market that appeals to you personally, and then start running some numbers.
For instance, syndication might be the right way to go. You could get creative and discover investment opportunities in a few locations so you'll have access to a bunch of prime vacation spots.
Blurring the line between a pure ROI, detached investment and something you get to enjoy too doesn't have to be out of reach. If the numbers, market, and property make sense, don't be afraid to go for it!
Want to know more about turnkey lifestyle in Orlando, Florida, and things to avoid in the marketplace? Send an email to [email protected] We'll hook you up with a special report with all the details. 
---
More From The Real Estate Guys™…
The Real Estate Guys™ radio show and podcast provides real estate investing news, education, training and resources to help real estate investors succeed.
If you're a newshawk like us, you've probably noticed the world is a little crazy.  Even something as mundane as money and wealth has become weird.
The most obvious case in point is the dramatic rise and retreat of Bitcoin.
In 2017, something triggered a rush of money into Bitcoin … driving it from $1000 in early January to a peak of nearly $20,000 less than a year later.
Pundits are still trying to divine what happened and why.  Of course, what's just as interesting is how the world reacted.
The People's Bank of China (PBOC), which is China's version of the U.S. Federal Reserve, has moved aggressively to crush cryptos.
Okay.  But does that matter if you're not Chinese or a Bitcoin buyer?  How does any of this relate to Main Street real estate investing?
Patience, grasshopper …
China's not the only government attacking private cryptos.  Six others have already banned it, though they admittedly aren't big players.
But India is reportedly about to join the anti-crypto club.  They're pretty big.
South Korea (home of Samsung, LG and Hyundai) is another biggie that's floating the idea of banning cryptos.
Of course, legislation isn't the only way to attack an alternative to government issued currency …
We've been listening to precious metals pundits allege that central banks … surreptitiously through their agents … use futures contracts to manipulate the price of gold and silver.
Interesting.  Let's put on our tinfoil hats and think about it  …
According to this CNBC report, Bitcoin started trading on the futures exchanges on December 18th.
This chart shows Bitcoin's price peaked at $19,180 on Sunday, December 17th.
But since then, Bitcoin's been declined sharply … all the way down to under $7000 this week.  That's a HUGE decline.  And it started December 18th …
Weird.  Probably just a coincidence.
Of course, the story of cryptos and their impact on the future of money and wealth is a MUCH bigger discussion.
But we think it's safe to say that cryptos are here to stay in some shape or form.
What's also interesting is how governments are now connecting cryptos to both gold and oil … linkages which are the heritage of U.S. dollar dominance.
Meanwhile, Russia (the world's largest producer of oil) and China (the world's largest consumer of oil) have both been accumulating TONS (literally) of gold.
Why?
According to this article in the India Times, "The Chinese central bank is trying to diversify from the US dollar on which it has become overly reliant"
(Side note: you might want to think about how reliant YOU are on the dollar … maybe China knows something …)
This article in Russia affirms the role of gold in diversifying away from the U.S. dollar.
Apparently, gold does actually have a role in global economics … even though most Americans think of it as a barbarous relic or merely a trading tool to accumulate dollars.
But major sovereign nations are using gold as a hedge against the U.S. dollar.
Smart.  Turns out 2017 was the dollar's worst performance in 14 years.
So if Bitcoin and gold each expose the dollar's weakness … it's not totally shocking the issuer of dollars, the Federal Reserve, might want to see both Bitcoin and gold prices held down.
We're not saying the Fed is behind any alleged suppression.  But we're not saying they aren't.  We don't know.
But in this surreal world where we're not quite sure of the real motivations of those in power, nothing would surprise us.
The bigger questions are … what does it all mean to Main Street investors and how can we position ourselves to both grow and protect wealth in this crazy world?
Here's some thoughts …
If the dollar is doomed to continue its 100+ year decline … then debt and real assets are your best friend.
Debt lets you pull future dollars into the present, where you can use them at today's purchasing power (stronger than the future's) to acquire things of real value.
By "real value" we mean utility …  things that provide permanent and essential service to people.  Food, housing, farmland, energy, and commodities all come to mind.
Of course, when you use debt, you have those pesky payments.
So it's REALLY nice when you can acquire real assets that produce enough cash flow to service the debt you used to buy them.  They literally pay for themselves.
Naturally, debt-financed income-producing real estate is arguably one of the best investment vehicles in a falling dollar environment.
You can buy it with relatively cheap debt and use the income to service the debt.
Over time, as the dollar falls, the dollar price of the property rises while the debt stays fixed.
Not only that, but a debt-ridden government is highly motivated to perpetuate a weakening dollar (inflation), which benefits all debtors … including YOU.
In other words, using debt aligns your investing with the government's motivations and likely actions.
Nice.  But it gets better …
Because real estate provides housing for people … who vote, work, and have pitchforks … or in the case of the USA, AR-15s …
…  governments are much more motivated to SUPPORT real estate than attack it.
They might go after cryptos (until they can issue their own).  They might go after gold again.
They might print free money for their friends in Wall Street to blow up paper asset bubbles and drive down interest rates (nice, if you're a real estate investor).
But if they attack real estate … that hits home (literally) … and it's a revolution.
That's why, as we saw in 2008, even when they screw up and real estate is collateral damage to their financial shenanigans …
… governments, central banks, Wall Street, and even corporate America all rally to prop up real estate.
From that stand point, people still hold the power.  And people live, work, and depend on real estate.
So to keep things real in a surreal world, you could do a lot worse than making real estate the anchor of your investment portfolio.
Until next time … good investing!
---
More From The Real Estate Guys™…
The Real Estate Guys™ radio show and podcast provides real estate investing news, education, training, and resources to help real estate investors succeed.
You might think this is a political rant about income inequality … or contrasting the America of today to some past period of "the good old days."
But it's really more pragmatic.
Right now headlines say the economy is booming, unemployment is down, the stock market is up, and the biggest problem in housing is there's not enough inventory.
While all that may be true, there are certainly markets where pricing is low, vacancies are high, and "bargains" can be found.
And with lots of newbie investors getting on the real estate bandwagon, we think it's a good time to revisit a timeless piece of investment wisdom …
Cheap isn't necessarily a good deal.
Before we expound, let's consider the opportunities which may lie hidden inside of a U.S. economy in transition.
In other words, might one of yesterday's disaster markets turn out to be tomorrow's rising star?
After all, the Trump administration is putting a big emphasis on bringing manufacturing back to the USA.
And as you'll see, many of today's distressed real estate markets are in so-called "rust-belt" states … many of which declined substantially since "the good old days" (sorry, had to) of the heyday of U.S. manufacturing.
Now, just because Trump wants manufacturing to come back doesn't mean it will.  And even if it does, it doesn't mean it will come back to where it left from.
But it might.  At least in some places.  So it all bears watching.
Because if you can see something happening before most other people, you can make your move in front of the wave and go for a nice ride.
Back in November, 24/7 Wall Street published an article 30 American Ghost Towns.
It was all about neighborhoods with TOO many vacant homes … even in the midst of a housing shortage.
Naturally, houses in these areas are CHEAP …  WAY less than $100,000 per house.  In some cases, as low as $20,000.
And there are some MAJOR cities on this list including Baltimore, Kansas City, St. Louis, Cleveland, Detroit, and Cincinnati.
Now before the hate-mail starts flying, we're not saying these are all bad cities to invest in … or that houses are cheap and vacancies are high in the ENTIRE cities mentioned.
Big cities are made up of multiple zip codes, and when you look at the 24/7 Wall Street report, you'll see it's reporting on SPECIFIC zip codes within those cities.
So THIS is our first point for all out-of-area investors … especially newbies …
You don't invest in cities.  You invest in NEIGHBORHOODS. 
 And you either need to take the time to get to know your neighborhoods well … or to build a good relationship with someone who does (our favorite method).
Over the years, we've seen rookies get into some bad deals by researching a city and seeing promise, then buying the wrong neighborhood and ending up with a big problem.
So be smart.
Also, just because a city or zip code has fallen on bad times, doesn't mean it will last forever.  By paying attention, you might catch a down-and-out area on the upswing.
Of course, you can die of old age bird-dogging a dead market, so how do you tell the difference between a market with potential … and one that's probably terminally ill?
Here's what we look for …
Population – If there's not enough people for politicians and CEOs to pay attention to, you can be sure that town won't get much love … or money … to change any time soon.
Education – Industry needs skilled labor, which today is still fairly intellectual (as opposed to manual).  Even in trades, computers and sophisticated equipment are often involved.
When a community has access to quality education, it's easier for a population to upgrade skills to take advantage of opportunity when it arrives.
Families also prefer to live in areas where educational opportunities are better in the elementary to high-school levels, so education's impact on an area's appeal is more than just college and trade schools.
Transportation – In order for people and goods to move around, there needs to be a good airport, highway system, and in some cases, a rail system for raw materials.
Public transportation is helpful too, especially if residential areas are distanced from employment centers.
But don't discount a small town, IF it's near a big one.  If the commute isn't bad, when the big city economy picks up, that nearby small town can benefit too.
Business-friendly State – Some cities are just disadvantaged because they happen to be in a state that's unfriendly to business.
We like to talk with the local Chamber of Commerce, and read the local Business Journal, because it gives us insight into how businesses feel about themselves, their community, and what they're working on.
Most expansions don't happen in a vacuum, so if you're paying attention you can see trends (both positive and negative) developing ahead of the curve … giving you the opportunity to make your moves … in or out.
Become a student of markets …
It's more than we can go into here, but a fun exercise if you're a real estate investing geek is to do your own common-sense analysis of what markets on a list like this have in common.
When you know the common characteristics of good markets, or bad markets, then you'll recognize when a shift is in progress.
Obviously, recognizing trends early allows you to get out of the path of problems, and ride a wave in the path of progress.
So it's probably not good enough to simply buy a big market or a booming economy … because things change.
Detroit was once the richest city in the world.  Then it became the largest municipal bankruptcy in the world.  That's a big shift.  And it happened for many reasons.
It also took decades, so even sleepy investors could adjust.  Even so, there were people who didn't see it … or bought into a decline they didn't understand.
Sometimes when prices fall, it doesn't mean they'll come back any time soon.
It's also important to realize the world is moving faster today, so a market might go from boom to bust or vice-versa more rapidly than in the past.
That's partly because information travels faster, so people paying attention see things sooner … and they react quicker.
But if you fail to pay attention, then no amount of information can help you. The world will just spin faster … with or without you … and you'll miss out.
To paraphrase the late, great Jim Rohn …
The book, seminar, podcast, article, or homework you don't see or do … can't help you.
Until next time … good investing!
---
More From The Real Estate Guys™…
The Real Estate Guys™ radio show and podcast provides real estate investing news, education, training, and resources to help real estate investors succeed.
As of this writing, the Fed hasn't yet announced their economic forecasts or whether they'll raise interest rates.
The talk on the street says the Fed will raise by 25 basis points (.25%).
History says a recession is coming … because 10 of the last 13 times the Fed engaged in a rate hike campaign, that's what happened. They're not particularly skilled at "soft landings".
The Fed also has a dismal record for economic forecasts. They chronically see sunshine even when clouds are forming. But that's not why Wall Street pays attention to them.
Day traders, hedge fund managers, and other players in the Wall Street casinos fixate on the Fed … hoping to be on the right side of whatever flow of cash results from anything they do or say.
Their mantra is "buy low, sell high" to generate cash flow. It's a fast-paced, high stakes game perfect for adrenalin junkies.
It's also a game which generates brokerage fees, highly taxable capital gains, and big bonuses. So both Wall Street and Uncle Sam love it.
Meanwhile, real estate investors sit off to the side … casually interested in what the Fed does … but much more concerned with collecting rent, watching expenses, and managing cash flow.
Cash flowing real estate is pretty boring. And super sexy. Like a faithful wife or girlfriend.
But if the Fed's likely hike is signaling a higher probability of recession, what's a real estate investor to do?
Here are some thoughts gleaned from a Business Insider article quoting legendary real estate investor Sam Zell …
"Sure, I'm always looking for unlocked potential … but everybody wants to look at how good a deal can get. People love focusing on the upside. That's where the fun is. What amazes me is how superficially they consider the downside.
For me, the calculation in making a deal starts with the downside. If I can identify that, then I understand the risk I'm taking. What's the outcome if everything goes wrong? What actions would we take? Can I bear the cost? Can I survive it?"
Zell also says, "… taking risks is really the only way to consistently achieve above average returns … in life, as well as in investments."
In other words, success is not about avoiding risk, but rather in understanding, accepting and managing risk … and only taking it on when the upside is worth it and you can afford the downside.
Here are some things for real estate investors to think about in preparing for the possibility of recession …
Consider increasing liquidity
Right now, there's a lot of equity in both stocks and real estate. If you've got excess equity on your balance sheet, it could be an ideal time to convert some of it to cash.
Yes, it's tempting to be fully deployed in good times. But if things slow down, cash is king. And if asset values fall, the market's going to take the equity anyway. Better for you to grab it first.
Emphasize durability of cash flow
It's a lot more fun to push rents to increase net operating income, and you should always look to optimize income. But earn it by delivering better value and not just by riding a hot economy.
If times get tough for your tenants, they'll start looking for value. When they do, make sure they find YOU at the top of the list.
Look for ways to trim expenses, lock in solid tenants with competitive longer-term leases, and restructure debt with an emphasis on stability.
You may leave a little on the table, but consider it recession insurance.
Gravitate towards affordable markets
If recession comes, businesses and households will be much more aggressive in seeking value.
Once you know you're competitive in your current markets, consider expanding your portfolio into markets that are likely to be popular with people and businesses looking to save.
Over-priced markets and properties will probably recede. While affordable markets and properties will likely benefit from increased demand.
Watch for "Sea Change"
Sometimes recessions are just bumps on the road of business-as-usual.
Sometimes recessions are part of a much broader transformation.
There are MANY things going on in the world which are far from business-as-usual. Like recessions, they can be unnerving, but they also create opportunity.
The dollar's future as the world's reserve currency, technology's impact on labor, unprecedented global debt, the ascent (and now slowing) of China … are some of the many macro-factors we pay attention to.
Each of these has the potential to change the investing landscape in substantial ways.
Consider this CNBC headline …
'Made in China' could soon be 'Made in the US'
"Contrary to widespread belief, China isn't the cheap place to manufacture that it once was, and rising costs have been forcing manufacturers to explore new countries to make their goods."
The article quotes the president of a Chinese textile firm …
"Add in the possibility of a lower corporate tax to as little as 15 percent, as proposed by Trump, and the U.S. becomes a no-brainer for many manufacturers …"
Could hard times in China lead to a resurgence of the U.S. rust belt?
Here's the point …
Recession in and of itself isn't necessarily a "bad" thing. It's an event. In fact, it's a regularly recurring event.
Recession isn't necessarily universal or global. In other words, it doesn't affect all industries, people or locations the same way at the same time.
A recession in one place can lead to a boom in another and vice-versa as people, businesses and money flow to and from challenges and opportunities.
Like winter, a recession is a season. It may not be as fun as the sunshine, but for the prepared it's not a big deal.
Going back to the wisdom of Sam Zell … acknowledging the reality of the downside isn't a reason to hunker down and do nothing. Doing nothing has its own downside.
The world is full of very real threats … and that's GOOD. It creates movement from which pockets of opportunity emerge.
Because, as Sam Zell says "… taking risks is really the only way to consistently achieve above average returns …"
Your mission, should you choose to accept it, is to become a well-informed and diligent risk-taker.
Until next time … good investing!
---
 More From The Real Estate Guys™…
The Real Estate Guys™ radio show and podcast provides real estate investing news, education, training and resources to help real estate investors succeed.
It's been said, "The devil's in the details."  
This is certainly true when it comes to buying real estate…even unimproved real estate.  After all, there's so much that the naked and untrained eye just can't see, which is why property inspections are so important.
In this episode, we take a look at some of the myriad of property inspections available to help investors uncover hidden problems, avoid unexpected expenses and gain leverage in negotiations.
---
The Real Estate Guys™ radio show and podcast provides real estate investing news, education, training and resources that help real estate investors succeed.
---
Inspections are a very important part of real estate investing.
It's just smart to have a trained expert objectively evaluate the condition of all components of a property so you don't end up walking blindly into a costly repair or remediation.
In The Real Estate Guys™ radio show studio B unraveling the mystery of property inspections…
Your ace detective of discussion, Robert "Sherlock" Helms
His joker sidekick, Russell "Watson-of-a-Gun" Gray
Property inspections is a HUGE topic.  And because it's far too technical and time consuming to do a comprehensive explanation of all of the many inspections available, it's important to start out with some essential principles.
Property Inspections are Cheap Insurance
Every real estate transaction has a LONG list of various and sundry expenses.  In your zeal to reduce expenses and maximize profits, it's easy to skip an inspection or two.
Bad idea.
You only need to miss ONE major thing…or even a minor one…to see all that "savings" just disappear.
With that said…
Only Get Inspections on What You Plan to Keep
There's no point to paying for structural inspections on a structure you plan to tear down or a roof you plan to replace.  Duh.
Attend the Inspections if You Can
Even though you can and SHOULD read the inspection reports when you receive them, they'll mean a lot more if you're actually present when the inspection takes place.  This way, you can see things in person and ask questions in real time.
Hire QUALITY Inspectors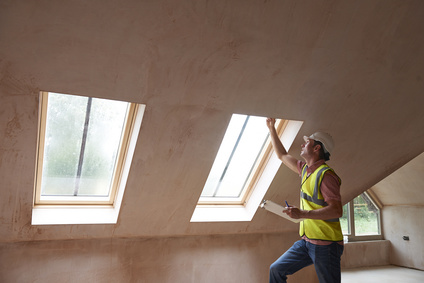 Like any profession, you'll find dedicated, competent, diligent providers.  And you'll find those who are lazy, incompetent and inexperienced.
Take a guess which one's cheaper.  Take another guess about which one costs more.  Now guess which ones you should hire.
Duh.
Inspect the Visible and the Invisible
Even novice investors can understand inspecting the roof and physical structure.  But don't forget things like title…and sometimes the soil.
Sometimes there are things lurking underground or behind the walls, which are literally toxic…and VERY expensive to fix.
Sometimes there are easements and restrictions which can affect your plans…and the value.
Use Protection
Using professional representation can be a great way to have another set of experienced eyes looking over everything.
Sometimes investors try to "save" commissions (which are paid by the seller anyway) by representing themselves or using a friend or family member who happens to have a real estate license, but no substantial relevant experience.
We think it's just smart to use a real estate agent who is experienced in the type of property you are buying.  Someone who's been involved in many similar transactions will often think of things you won't.  And they'll have a better idea about what kind of concessions are reasonable in a given market when something is discovered which necessitates a renegotiation ("re-trade").
Order Your Inspections
For newbie investors, a property can seem like a complex creature.  In reality, a property is a whole lot less complex than your car or body.
A piece of dirt with a physical structure on it is simply an assembled combination of easy to understand components.  The idea of property inspections is simply to discover the actual condition of each of these components.
So think about it from the ground up…
The dirt – title report, environmental report (usually commercial)
The infrastructure – sewer, septic
The structure – foundation, structure (termite), electrical, appliances, HVAC, plumbing, roof
Structural toxins – lead (paint), asbestos (ceiling, insulation), mold
Remember…Knowledge is Power
An accurate assessment of the property's condition is essential to putting together a budget for Cap Ex (capital expenditures, i.e., initial fix up) and operating budget (reserves, contingency).
But in cases where defects aren't known or properly disclosed by the seller and therefore not built into the pricing, your property inspections provide some leverage in renegotiating the deal.
The idea is that the price offered was offered based on what was known about the property.  When something major comes up, it's reasonable to ask for adjustments.  It doesn't mean you'll get them, but you definitely won't if you don't ask.
With that said…
Don't Major in the Minors
No one buying a "used" property should expect it to be perfect.  There will be a certain amount of wear and tear…aka deferred maintenance.
So when you craft your offer, you should already have that built into your price.
And if you find something in your inspections which you didn't expect, you need to decide if it's worth potentially blowing the deal up over.  That is, you should ask yourself, "If the seller refuses to fix this, then am I willing to walk away?"
If not, then think twice about asking for a concession.  ESPECIALLY if the market is red-hot and the seller's holding back up offers.
Avoid Seller Surprises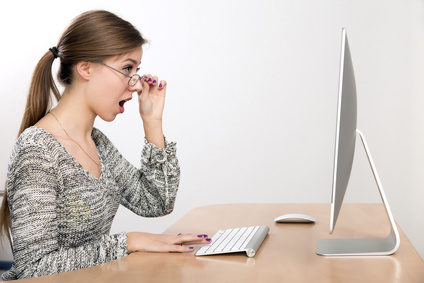 Up to now, we've focused on this whole issue from the BUYER's perspective.  But what about the SELLER?
We think it's smart for a seller to order up most of the major inspections BEFORE putting the property on the market.  This way, you know what the buyer is likely to find.  And you can price your property accordingly or budget for concessions you'll need to make in a re-trade (re-negotiation).
Sure, this adds some extra expense.  And the buyer's probably going to want to order their own inspections anyway.  So why bother?
First, as noted, this allows you to price your offer and/or adjust your own expectations for net cash.  No point making big plans for an amount of net proceeds you're not going to get.
Also, if the buyer's inspections show more problems than your inspections, you'll already have a second opinion.
Plus, having the inspections sets a professional and honest tone for the transaction.  It builds trust versus suspicion.  This good will is very handy for any back and forth that might occur during the transaction.
Do Ask, Do Tell
Keep in mind that once you know about something "material", as a seller in virtually all jurisdictions (in the U.S.), you're required to disclose.  Omitting a material fact is akin to misrepresentation.
Now if you're a sneaky character, you may think it better NOT to know, so you're under no obligation to disclose.  After all, you can only disclose things you know…or where the law deems that you have SHOULD know.
BUT…if the buyer is going to order inspections and find things out, they'll probably tell you when they start bargaining.  So you're probably going to find out anyway.  And then if the first offer falls apart, you'll have to disclose to every subsequent buyer anyway.
So we think it just makes sense to find out early, correct what makes sense BEFORE you market the property, price your property appropriately for its true condition, then disclose everything.
Ghosts of Transactions Past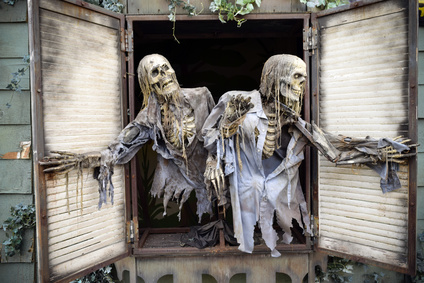 Even if you "get away" with selling a property with a major undisclosed problem, a duped and angry buyer may decide you cheated him…and come back to unwind the transaction or sue for damages.  Who needs that?
Worse, if you're active in the market, you don't want to be known as "that" guy…the one who tries to cheat buyers.
It Pays to Be a Pro
We think it's better to be a pro.  So whether buying or selling, be sure you get quality property inspections from qualified providers, and use them to negotiate a deal that is fair to both sides.  You may pay a little more or net a little less, but you'll sleep better at night…and you'll build a better reputation.
Plus, when word gets out that you're a straight shooter, market participants may give you preference when it comes to bringing you deals or buying your inventory.  And that can be worth a LOT.
---
Listen Now:
The Real Estate Guys™ radio show and podcast provides real estate investing news, education, training and resources that help real estate investors succeed.
9/13/09 Scottsdale, AZ – Nearly 150 enthusiastic people gathered in Scottsdale for the 2 day Rich Dad Real Estate Summit hosted by best selling author Robert Kiyosaki and conducted by Rich Dad Advisor and real estate entrepreneur Ken McElroy. The Real Estate Guys were on hand to not only observe, but participate in this inaugural boot camp which is dedicated to teaching active and aspiring real estate investors how to succeed in the "new" real estate economy.
The event featured a host of highly qualified experts in various aspects of real estate investment including property management, financing, deal sourcing and analysis, and taxation. The event started at 9 am on Saturday morning and ran well into the evening. We didn't get back to our hotel room (at the very nice Scottsdale Plaza Resort) until close to 9 pm, but even then we weren't done! We had 5 different real life investment deals to review in preparation for the next day when we would divide into team and prepare and present offer letters to the panel.
Though it sounds intense, the Rich Dad team did a great job keeping the energy up with lively music, regular breaks with refreshments provided, and the trademark conversational breaks where we would discuss the topic at hand with other students sitting at our table. Not only did this break up the monotony of lecture, but it really helped reinforce our understanding of the material. Teaching is a very effective learning tool. In fact, when we were talking with Robert Kiyosaki during a recording session on Monday, he said one of the reasons he works so hard teaching is because he learns so much!
In the afternoon of the 2nd day, the crowd was divided into teams and each team was assigned one of the case study properties on which to write a Letter of Intent (LOI). It was like being on The Apprentice! The pressure was mounting to finish the analysis and craft an offer that would be strong enough to win, but without overpaying for the property. As the announcer counted down the time, the tension mounted. People were running to the front of the room to submit their offer before the time ran out!
A representative from each team was called up to sit with their competitors in front of the panel of judges. One by one, each had just 2 minutes to present the offer. Then the panel would begin to question and negotiate. Having been through this process many times ourselves, we can tell you is that very realistic!
There were far more lessons than could ever be contained in this short report, but even with all of the experience we have in the real world of real estate, The Real Estate Guys definitely discovered some new things. Plus, we made lots of new friends!
Overall, we thought it was a great event – well organized, well produced and lots of fun. We can't wait to go to the next one!