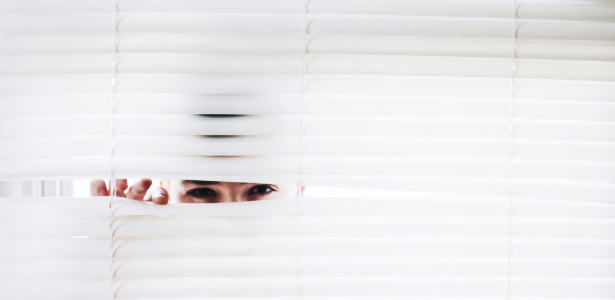 Lockdowns, restrictions, eviction moratoriums, civil unrest, election hysteria. Fun times.
It's enough to make a real estate investor order one bourbon, one scotch, and one beer … assuming you could find an open bar.
But before you reach for the Valium and TV remote, remember …
"Never make a permanent decision based on a temporary storm. No matter how raging the billows are today, remind yourself: This too shall pass!"
– T. D. Jakes
Sitting out troubling times is a permanent decision … because today's opportunities are only here today. When you miss one, it's gone.
And when today's troubles are setups for tomorrow's sunshine, standing pat can mean being out of position later.
We're not saying to play in the rain without a raincoat. You need to be smart in all situations. And yes, there are times when a strategic retreat is wise.
But we see some folks just disengaging. That's usually a mistake.
Even though we're in harrowing times, there are reasons for real asset investors to be optimistic about the future … even on a rocky road to riches.
Surely you didn't think it would be EASY?
So while there are a thousand hot headlines we could dissect in the middle of this pandemic / election cycle / potential system meltdown …
… better to stay anchored on timeless principles which are useful for navigating all the noise.
Because … as they say … stuff's about to get REAL. And that's going to be good for those aware and prepared.
For decades … through wars, recessions, currency resets, assassinations, impeachments, civil unrest, political scandals, disputed election results …
(Yes, ALL those scary things … and more … have happened before)
… professional investors reposition their portfolios … often shifting from offense to defense. But always staying PROACTIVE.
And though many of those professional investors are playing on Wall Street … the principles apply to Main Street investing as well.
So let's look at some Wall Street defensive strategies and translate them into Main Street lessons for real estate investors.
Ride the Equity Wave … Carefully
In times of enormous currency creation (monetary stimulus) and government spending (fiscal stimulus), it's hard to sit on the sideline. That's a lot of fuel.
Come Merry Men, let's ride this stock rocket to the moon!
Sure, things could crash. But they could boom big until they crash.
Just remember they can also do both at the same time … and what it means when it happens (not good).
But except for the very rarest of circumstances, pros don't ever get out of the market completely. It's about allocation … not abdication.
S0 while aggressive investors chase unicorns and sexy stories … defensive players often shift to "Consumer Staples".
In other words, they seek shelter in things which are essential at all times.
Translating to real estate, we think markets and properties in the residential, distribution, agricultural, healthcare, and energy niches are "staples".
No matter what's happening in the world, or what currency it's happening in, these properties are likely to remain valuable and productive.
Of course, they might be a little boring. But in tumultuous times, boring is beautiful.
But … even modest returns can be goosed through the careful use of long-term, low-interest rate debt. And today's market has some of the lowest rates ever.
Even if your portfolio is already stuffed with its unfair share of residential properties and dripping with equity …
… you can use cash-out refinances to lock in low-rates and reposition equity into other niches where financing is less available.
Load Up on Cheap Debt
It's no secret corporate CFO's have been borrowing like crazy and buying up their own stock … even while sitting on piles of cash.
Pros like to borrow cheap and long and load up on quality assets they understand …
… and to have "dry powder" ready when other quality assets are shaken out of weak hands.
A word to the wise … be very wary of borrowing short and lending or investing long. Only banks backed by the FDIC and Fed can play that game "safely".
Increase Liquidity
Extra cash isn't simply dollars in the bank … and it's not just for bargain shopping when markets get temporarily ugly.
Liquidity is a VERY important buffer when unexpected things disrupt all your well-laid plans. Murphy is alive and well.
Liquidity is like oxygen. You can last a while without profit … and even without revenue …
… but when you're out of cash (or assets quickly convertible to cash), you're in serious danger. It's like drowning.
And remember: Credit lines don't count because they can be shut off without warning … usually when you need them the most.
However, precious metals are an alternative store of liquidity … and allow you to pivot into ANY currency easily … which comes in handy when currencies crash.
Prioritize Principal Preservation
Warren Buffett's #1 rule for investing is "Don't lose money". His rule #2 is "Always remember rule #1".
But losing comes in different flavors. And sometimes a flight to safety is really a leap from the frying pan into the fire.
This is where we see REAL opportunity for real estate investors …
The basic defensive play for paper investors when they get spooked is to jump into U.S. bonds and dollars. BUT …
U.S. bonds and dollars are no longer the reliable havens of safety they once were … as evidenced by the popularity of gold and silver.
We've covered this in detail many times … but because it's arguably the most important underlying financial story right now and so few in the real estate world are talking about it, we'll touch on it again briefly.
When interest rates RISE, bond values fall.
Of course, when rates are at rock bottom (like they are), there's a big danger rates might rise.
For real estate investors, rising rates are an annoyance. But for bond investors, rising rates are a DISASTER.
Think of it like rising cap rates in a rent control area. The increased cap rate isn't from growing rents. It's from FALLING prices. You're losing equity.
This is what happens to bond investors when rates rise. Any bonds held LOSE value. Rising rates don't mean more income. They mean LOSS of principal.
Consider that U.S. bonds are denominated in U.S. dollars, so bondholders get paid back in dollars. This sounds good, but it can be a problem.
So keep your thinking cap on and don't give up now …
To keep rates down, the Fed prints lots of dollars to buy bonds. This dilutes the value of the dollars, which bondholder get paid back …
(it's called "inflation")
… and the Fed just announced they plan to let inflation run hot … that is, to overshoot 2 percent CPI (don't get us started …)
Here's the point and why it matters to real estate investors …
Like real estate, there are buy-and-holders and flippers.
Flippers buy bonds hoping rates go DOWN (driving principal UP) so they can sell at a profit. They don't want yield and they're not in it for the long haul.
They're flipping for capital gains.
Buy-and-hold investors ARE seeking yields … and finding the cupboard pretty bare …

So with bonds yielding less than inflation, bondholders are already losing on income … but in danger of losing worse if rates rise.
In today's world, bonds are terrible for both producing income AND for preserving principal long term.
Gold is good for the latter but produces no income.
And yes, paper investors can seek yields in dividend paying stocks. But this exposes them to extreme price volatility (after all, it is the stock market).
The bigger issue is companies world-wide are cutting dividends … the most since the last crash … in an effort to preserve cash during the pandemic.
This creates a HUGE opportunity for real estate investors … and especially for syndicators of cash-flowing properties.
The yields on real estate are better than bonds. And if a tenant defaults, they can be replaced. If a bond issuer defaults, you lose. So real estate wins.
Plus, the underlying asset (the property) which generates the income is a physical, tangible asset … not some "going concern" which might stop going.
(There's probably a reason China borrowed to the moon and built ghost cities … when the debt goes bad, the properties remain … and who's foreclosing?)
Another plus … real estate not only benefits from inflation but is often the intentional target of it (to protect the banks who lent against it).
And PLUS PLUS … (IMPORTANT) … think about this …
… it's MUCH easier for politicians and central bankers to feed money to Main Street so mortgages and rent can be paid … than to feed big corporations so dividends can be paid. Good optics vs BAD optics.
For those who prefer to own debt, mortgages are better than bonds.
Again, the debt is backed by the property. If the borrower fails, the lender gets the property AND its income.
As Main Street investors who've been blindly following Wall Street advice begin to understand all this, we think the smart ones will come home to real estate.
We could go on … and on … and on … but you get the idea.
Real estate investors need to smart, careful and creative right now … but there's no reason to be hiding in the basement.
Real estate is a great shelter in a storm.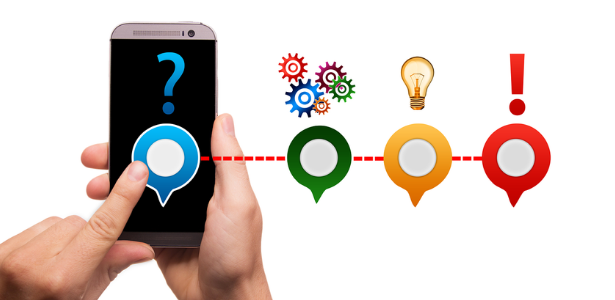 It's time for Ask The Guys … the episode where you ask and we answer!
People are facing perilous times and wondering what to do to prepare.
Today, we're tackling questions about tapping equity while it's still there, getting liquid just in case, and dealing with debt decisions in an uncertain economy … and MORE!
This edition is all about making smart moves in a crazy world. 
But remember … we offer commentary, education, and resources … not advice. 
Always consult with tax or legal professionals before making any investment decisions. 
In this episode of The Real Estate Guys™ show, hear from:
Your equitable host,

Robert Helms

His indebted co-host,

Russell Gray
---
Listen
---
Subscribe
Broadcasting since 1997 with over 300 episodes on iTunes!
---
Review
When you give us a positive review on iTunes you help us continue to bring you high caliber guests and attract new listeners. It's easy and takes just a minute! (Don't know how? Follow these instructions).
Thanks!
---
What is up with debt?
Our first question comes from Tim in Grand Haven, Michigan. He is currently learning all he can to switch from investing companies to investing in rental properties. 
But … Tim wants to know, what is up with debt? "I keep hearing and reading how it can be used for good," he says. 
How can the upside of debt outweigh the downside of the risk that it brings?
This is a great question because it is a fundamental principle of real estate investing. One of real estate's great benefits is leverage … the fact that we can use debts. 
First, there's nothing wrong with being debt-averse. When you are talking about consumer debt … paying interest out of the sweat of your own back … then, yes, you don't want to be in debt. 
You only want to be in debt when there's a positive arbitrage … meaning that you are going to make money on the borrowed money. 
The reason this is so important today is that we're in an inflationary environment … where inflation is the cause of your equity growth on your property, and you aren't REALLY making progress. 
The only way to make progress is to grow faster than inflation. Debt allows you to do that. 
The last reason to use debt is when you have equity in the property … it's exposed to predators and creditors, and there's no way to shelter or hide it. Debt can actually help with asset protection. 
We will point out to Tim … and to all of you … that interest rates are at record lows, so your borrowing power is incredible right now. That's another reason to consider debt. 
To be clear, we're not here to talk you into going into debt. We know that people that invest in real estate with cash, and they do just fine. 
But, leverage can magnify returns. 
Where to go for equity
Kenny from Indio, California, wants to know if it's better to do a takeout cash loan from his home or from a rental property. He has equity in both. 
If you have a lot of equity in the home you live in and you have a lot of equity in your rental home, you could go with either. 
But, there are strategic reasons why one or the other makes sense for your situation. 
It's going to be cheaper to get equity out of your home … it's not better so much in terms of cost but in terms of risk. 
When you put more debt in your home, you're taking a risk … one that is going to be predicated on what you do with the proceeds. 
If you invest the proceeds into something that will provide enough cash flow to cover the cost of acquisition and make a profit, it might make some sense. 
We are personally big fans of converting equity into precious metals … but whatever you choose to do, you want to be more conservative with whatever you do in respect to your own home. 
For the rental property, you won't be able to get as high a loan to value … meaning you won't have access to as much of the equity. It's going to cost you a little bit more. 
Like your own home, the risk depends on what you're doing with the loan proceeds. 
Ultimately, you just need to take a look at the cost of pulling out equity, what you're going to do with the money, and how secure you are in the rest of your portfolio, balance sheet, and cash flow. 
Getting liquid
Randy in Reinholds, Pennsylvania, has been hearing a lot about getting liquid by tapping equity, credit lines, or selling marginal assets. 
But, he wants to know how to balance the need for cash versus the likelihood of a falling dollar eroding your cash purchasing power. And he is wondering what other liquid assets … besides precious metals … where we would look to park dollars. 
There's an old saying that the bank will never loan you money when you need it … but when you don't need it, they are willing to loan you a ton. 
It often does work that way. 
If we're sailing into headwinds, we want to have some cash. But if we know that the value of every dollar in our wallet is going down steadily over time … like it has been for over a hundred years, then we don't want to hang on to too many dollars. 
Our good friend Robert Kiyosaki says, "Cash is trash." 
It's not that he doesn't LIKE the things money will do for him. It's that when you HOLD your money in liquid cash form, it virtually goes down in value all the time. 
Precious metals can be a great place to hedge up some of your wealth. But remember … metals don't really change their value. 
When you see the price of gold go up … it means the value of the dollar has gone down. 
There are reasons to have cash where you won't lose all the value as the dollar continues to erode … like real estate. 
If you're aggregating cash in anticipation of real estate prices falling, then really, in terms of your purchasing power, your dollar is going up in value. 
We also like to have both cash in the bank and out of the bank. Keeping your cash in the bank under the $250,000 limit will also protect you during a crisis. 
Another relatively liquid asset to park dollars is an apartment building … because every month an apartment building converts that month into dollars. 
And guess what? As the dollar erodes, the value of rent goes up … giving you more cash flow. 
The demand for apartment buildings … more than single-family homes, more than almost any real estate … has been so strong that if you were willing to list it at anywhere near market, you could get a fast sale. 
More Ask The Guys
Listen to the full episode for more questions and answers. 
Have a real estate investing question? Let us know! Your question could be featured in our next Ask The Guys episode. 
---
More From The Real Estate Guys™…
The Real Estate Guys™ radio show and podcast provides real estate investing news, education, training, and resources to help real estate investors succeed.
---
Love the show?  Tell the world!  When you promote the show, you help us attract more great guests for 

your

 listening pleasure!
People are paying attention to these perilous times and wondering what to do to prepare.
In this edition of Ask The Guys, we tackle questions about tapping equity while it's still there, getting liquid just in case, and dealing with debt decisions in an uncertain economy … and a whole lot more!
So tune in as we talk making smart moves with equity, liquidity and debt in a crazy world.
---
More From The Real Estate Guys™…
The Real Estate Guys™ radio show and podcast provides real estate investing news, education, training, and resources to help real estate investors succeed.
---
Love the show?  Tell the world!  When you promote the show, you help us attract more great guests for 

your

 listening pleasure!
Here's another installment in the continuing saga of Crisis Watch 2020 …
Last time, we discussed the scope and sequence for the mutation of the current health crisis into a potential dollar crisis.
If you haven't read it, try to fit it into your hectic sheltering-in-place schedule.
We think it's important to have context for the deluge of data, news, and opinions overwhelming your senses. Without context, it's just a lot of scary noise.
Today we're considering the future of real estate in a perpetual and post-pandemic world. After all, we are The Real Estate Guys™.
And last time we looked, none of the talking heads on mainstream financial media are talking to real estate investors. So, we will.
Of course, real estate is a vast topic with a multitude of sub-sectors. Each is affected by both micro and macro factors.
All that is obviously WAY too much for a deep dive in a weekly muse.
But with only a few exceptions, when it comes to real estate, it's really ALL about jobs and incomes.
And right now, it's no secret the jobs market is imploding in unprecedented fashion. The Atlanta Fed is projecting a STUNNING 42% decline in Q2 GDP.
Imagine if your blood pressure, paycheck, or rents declined 42%. Ouch.
The Federal Reserve and the U.S. government (not the same thing) are frantically trying to stave off depression with both monetary policy (lower interest rates) and fiscal stimulus (government spending).
But at the end of the day, it takes real jobs to produce real income to make real rent and mortgage payments on real estate. Really.
It's productivity that creates products and gives money its value. Money from nothing doesn't create goods and services to consume.
More money and less production usually leads to shortages and high prices. That's hard on everyone, but especially tenants.
So, policymakers are like Han Solo flying into the asteroid belt in Star Wars: The Empire Strikes Back … attempting to successfully navigate a VERY dangerous landscape.
The plan seems to be for the Fed to use EXTREME dollar printing to fund ginormous government spending, suppress interest rates, and buy almost everything from local bonds to ETFs … maybe even stocks.
Ostensibly, the goal is to prevent a collapse of asset prices and the financial system (banks and bond markets) they support.
This presumably buys time for the economy to be re-ignited, so businesses, jobs, and incomes are restored. But at what price? And will it work … fast enough?
Maybe. But it's probably smart to be prepared in case things don't go as planned. This crisis is unprecedented. No one really knows what will happen.
In practical terms, we think increasing liquid reserves, tightly managing cash flow, dumping marginal properties in marginal markets, and staying tight with your mortgage professional are all things that make a LOT of sense right now.
We're guessing free cash flow, liquidity, and access to capital will all be very valuable in the very near future.
For active and aspiring syndicators, NOW is a GREAT time to expand and educate your network of prospective investors …
… preparing them to join you in taking advantage of the bargains likely coming to a neighborhood near you.
Meanwhile, some investors are choosing to sit on the sidelines until AFTER the crisis passes and things stabilize.
Waiting for things to stabilize could be a BIG mistake …
First, things don't "stabilize" on their own. Things stabilize because intrepid investors step into the chaos and go bargain shopping.
Think about it. It's the very act of grabbing the best deals while others sit out which puts in a price bottom and stabilizes a market.
So a stabilized market is one that's already been picked over. If you want the best bargains, you need to be among the brave and bold.
This isn't to suggest throwing caution to the wind and buying anything anywhere for any price. That's dumb any time, but especially when a storm is clearly on the horizon.
But if you're in it for the long haul, which is what true real estate investing is all about …
… then the best "price" is a whole lot less important than great long-term financing.
That's because when the best price is available, it's often because financing is limited, expensive, or not available at all.
So, go back and think about where we're at in the pandemic …
A health crisis leads to a lock down which crushes commerce … taking revenue, jobs, and paychecks with it.
Real estate values start to fall because buyers are either unable or unwilling to buy … and demand slows. Of course, that usually proves to be TEMPORARY.
Meanwhile, the economic crisis means missed payments and debts going bad. Lenders get nervous and credit starts to tighten. It's already happening.
Of course, bad debt in a debt-based system is its own next-level nightmare.
IF the economic crisis continues, the bad debt contagion spreads … collapsing credit markets and threatening the banking system.
Think 2008 … only WORSE.
When this happens, credit's not just tight. It's nearly non-existent.
So yes, bargains are everywhere, but you better have CASH.
That's why we think it's smart to convert equity to liquid reserves while both equity and great financing are still available.
Of course, when you find the right deal in the right market with the right cash flow and you're able to obtain great LONG-TERM financing …
… then you can ride the price train down and back up again on the backside.
Remember, what happens from the time you buy until you sell doesn't matter much as long as cash is flowing positively in between.
Plus, with the updates to the tax law, rental real estate got an additional boost to the already awesome tax reform accelerated depreciation credits.
These tax breaks reduce taxes in the future, but can now also help you reclaim taxes paid in the past. This all really helps with your cash flow early in your ownership when you need it the most.
Lastly, consider how much pressure is being put on the U.S. dollar to prop up the entire world's collapsing asset prices and credit markets.
Gold is signaling concerns about long term inflation. Smart investors are paying attention. We hope you are too.
Will the dollar soften, crash, or collapse … causing the dollar price of real assets like real estate and gold to soar?
No one knows. But it's certainly possible. We'll be digging deeper into this hot topic in our upcoming Crisis Investing webinar.
But whether it's only the 2 percent per year inflation the Fed targets … or a much higher rate which could result if the Fed loses control and the dollar collapses …
… the key to profiting from inflation is DEBT.
And the best debt on earth is real estate debt because you enjoy very low interest rates and payments which can be locked in for the long term …
… with no margin calls …
… plus you get control of a real asset that produces income for servicing the debt …
… plus you only need to put in a fraction of the price … 30% or less down payment in many cases… which means you don't have much capital at risk if you get long term deflation …
… plus you get fantastic tax breaks to further enhance your after-tax cash flow.
Meanwhile, you earn inflated dollars which might be worth less against today's products and services … but worth a lot when paying off that old debt.
So the key is to acquire cash flowing assets with debt. This is real estate 101, but what makes it work is INFLATION.
And right now many pundits believe (and gold is confirming) the stage is being set for accelerated inflation.
The danger, as any seasoned investor will tell you, is lack of liquidity.
But with dollars losing value and banks paying zero interest, who wants to hold cash?
This is where gold comes in … not as an investment, but as liquid reserves that can insulate you from long term inflation.
In a world where massive printing of dollars (inflation) is the singular "vaccine" being administered to prevent economic contagion …
… it's arguably urgent to start taking precautions to prepare for the potential decline of the real value of the dollar.
The main ingredients are income property, debt, and gold.
When you mix them properly, you insulate yourself from the negative effects of inflation while positioning yourself to create real profits.
We'll be talking more about this timely and important subject in the weeks ahead. Stay tuned!
Another not-so-subtle clue in the news … Fed chair Powell warns that commerical real estate values could plummet because of crisis … if "financial system strain's re-emerge". Notice Powell makes a distinction between the economy and the financial system. Health crisis > Economic Crisis > Financial System Crisis (credit markets and banks).
The economy needs to generate revenue to make payments on the ginormous debts. If debts go bad, asset values collapse taking bonds and banks with them. Our guess is the Fed will print as many dollars as it takes in an attempt to stop it. Is the dollar strong enough to do it? What if it's not? Get ready … to continue reading, click here >>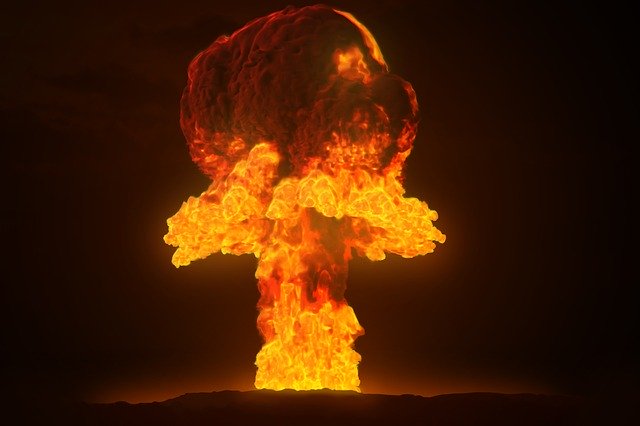 You probably heard the Fed just dropped their interest rate target 50 basis points … which is economic geek speak for half a percent.
If you're a devoted market observer, you've probably seen a dozen reports with as many interpretations about why they did it and what it means to everyone … except YOU.
That's because mainstream financial media doesn't talk to real estate investors. In fact, they barely acknowledge we exist …
… and they surely have NO idea how we think or what we really do.
They just look at investing through their "buy low, sell high" paradigm …
… and are therefore understandably obsessed with trying to divine which direction the next bloviation from the Eccles building will send the paper trading lemmings scurrying.
To Wall Street, "investing" is sprinting in and out of positions faster than the crowd. Miss a step and you get trampled.
And MOST of what they think and say means NOTHING to Main Street real estate investors.
Meanwhile, issues critical to real estate investors (and syndicators) go completely ignored … leaving you to read between the lines for clues in the news.
Not to worry! Your friendly neighborhood compulsive-obsessive newshounds here at The Real Estate Guys™ radio show are here to fill the gap.
So … what's a real estate investor to think … and do … in the wake of this latest extraordinary tactic by a clearly concerned Federal Reserve?
Let's break the topic into bite size pieces …
First, the CONTEXT …
This is the Fed's first "emergency" action …
(at least in terms of a big, unscheduled rate cut … pay no attention to the billions in "not QE" printed to plug the ongoing problems in the repo market)
… since October 2008.
Hmmm … that date seems oddly familiar … didn't something big happen back then?
And if the economy is really as strong as everyone claims, WHY is this "shock and awe" unscheduled cut needed?
We're being told this is in response to the Coronavirus threat to the economy. Some say the Fed's move validates the fears of a global pandemic.
Weird. Weren't all the recent press conferences designed to calm such fears?
But there's a MUCH bigger question to consider …
If the threat of a pandemic has closed factories and broken supply chains, how does printing more money fix that?
Hint: It doesn't. But it does create some other side effects investors … real estate and otherwise … probably want to pay attention to (more on that in a moment).
We think there are a couple of issues at play …
First, as we've been saying for the last few years, there's an important difference between economic activity (the speed of the vehicle) and the financial system it runs on (the vehicle itself).
If your car is zipping down the road to riches at 75 miles per hour, you're feeling like you're making great progress.
But if you don't notice the oil pressure dropping and engine temperature rising, you won't know the vehicle is breaking down … and your trip is in jeopardy.
Make sense?
Gold, oil, the dollar, and interest rates are all important gauges on the financial system dashboard …
… right alongside the speedometer and tachometers of employment and GDP, which measure the speed of the economy.
We think there's a possibility the Fed is injecting liquidity trying to lubricate an engine that's on the brink of breaking down.
Remember, the repo market crisis all happened BEFORE the coronavirus showed up.
The second major issue helping put the Fed's latest move in context is a variation on the same theme … interest rates.
But not the "let's lower interest rates to stimulate this already red-hot economy" use of interest rates.
More like the "let's put a bid on bonds to prop up fragile credit markets" kind of interest rates … the "black hole event horizon" kind (which is a much bigger discussion we've had before).
For today's discussion, here's what you need to know …
The Fed doesn't "set" interest rates. They simply set a target at which to aim their "open market operations".
This is a confusing way of saying the Fed will buy or sell bonds in the open market in order to manipulate interest rates up or down.
When the Fed sells, it adds to supply, driving bond prices down and interest rates up. That's clearly NOT the plan right now.
So the flip side is the Fed plans to BUY bonds, bidding UP the prices, and driving interest rates DOWN.
Here's the important point …
Bond traders KNOW this. And they also know the Fed will pay ANY price to make it happen.
Rising interest rates would be like SAND (or worse) in the financial system's engine … triggering a wave of defaults, margin calls, and a liquidity crisis of biblical proportions. It would make 2008 look like a bad hair day.
So what do bond traders do? (And yes, you should care …)
Bond traders FRONT-RUN the Fed and PILE into Treasuries, bidding them up, driving interest rates DOWN … to ALL-TIME lows.
Yes, we realize many headlines claim "scared" investors are fleeing the "dangers" of the stock market to the "safety" of bonds.
Maybe … but we think not.
Our guess is it's not fear, but greed driving the flurry of Treasury bond buying.
Meanwhile, let's now quickly consider the potential ramifications for Main Street real estate investors …
The most obvious is what we discussed last time … low interest rates create a big opportunity to restructure debt and acquire new cheap debt.
We also think TRUE safety-seekers will start migrating into real assets … like precious metals, oil, and real estate.
Of course, we've been talking about this for years. But these macro trends roll out slowly, so we're pretty sure there's a lot of room to get on the long-term trend train.
And while we could (and probably should) discuss what the rise of precious metals and oil say about the dollar, we'll probably save all that for the Summit … when he have all big brains with us.
The more germane discussion for real estate investors is the effect of low interest rates on income producing real estate.
Three words: Shrinking. Cap. Rates.
As Treasury yields fall, they pull down the yields on ALL investments, including rental properties.
Of course, as any seasoned real estate investor knows, falling cap rates mean RISING prices … and EQUITY for those who acquire real estate at the front end of the cycle.
As insane as it seems, this move by the Fed suggests the bull market in cash-flowing real estate might actually be getting a booster shot.
But BE CAREFUL … because it's easy to get sloppy with underwriting and market selection when things get hotter and even more competitive.
Always remember, unlike stocks and bonds, people still need real jobs to make income properties perform. It's hard for unemployed tenants to pay rent.
While admitting we're far from experts on the matter, our guess is the coronavirus crisis will come and go like the many others before it.
So the real lasting impact may not be (hopefully) loss of large numbers of human lives … or even major disruptions to America's economy or individual lifestyle and freedoms.
But it may wake America up to the vulnerability created by an over-dependence on Chinese manufacturing …
… and a renewed enthusiasm to bring more manufacturing back to the United States.
These are the kind of durable jobs with the potential to drive a sustainable surge in demand for real estate of all kinds.
Smart investors will be watching to see if and where these jobs end up … and will jump in to ride the wave as those markets revitalize.
Yes, these are troubling times. But they're also full of lessons and opportunities.
The odds are good that the world will not just survive, but thrive, despite the consistent parade of threats and temporary turmoil.
Real estate investing is a long-term game played best by watching the long-term trends … and letting real estate do for you what it does best …
… providing investors with a way to profit from the long-term decline of the dollar while staying mostly insulated from the wild volatility of the Wall Street casinos.
The second decade of the last century are known as The Roaring Twenties.
Good times were fueled by abundant currency from the newly formed Federal Reserve … and the resulting debt and speculation which ran rampant.
As you may know, it ended badly.
The Great Depression ensued … an event which ruined lives, fundamentally changed the United States government, and took decades to recover from.
Today, we're on the threshold of the second decade of this century.
And once again, the United States is "enjoying" a Fed-fueled party of absurd debt and speculation.
Will it end badly this time?
Or will the lessons learned from the 1929 and 2008 debacles provide the necessary wisdom to ride the free money wave without an epic wipe out?
No one knows.
But as we say often, better to be prepared for a crisis and not have one … than to have a crisis and not be prepared.
Last time,  we discussed some of the gauges we're watching on the financial system dashboard such as gold, oil, debt, the Fed's balance sheet, bonds, and interest rates.
But of course, we can't control any of these things.
That's why we think it's very important to control those things you CAN control … so you're better positioned to navigate the things you can't.
Fortunately, real estate is an investment vehicle which is MUCH easier to control than the paper assets trading in the Wall Street casinos.
And if history repeats itself, as Main Street investors who are riding the Wall Street roller coasters get spooked … many will come "home" to the Merry-Go-Round of real estate.
For those of us already there, this migration of money creates both opportunities and problems.
Like any investment, when lots of new money floods in, it lifts asset prices.
While this generates equity, unless you sell or cash-out refinance, your wealth is only on paper. And equity is fickle. Cash flow is resilient wealth.
Meanwhile, when prices rise higher than incomes, finding real deals that cash flow is much harder. We're already seeing it happen.
The key is to move up to product types and price points where small, inexperienced investors can't play.
Of course, this takes more money and credit than many individual investors have. That's a problem, but also an opportunity.
Another strategy is to move to more affordable, but growing markets.
This also takes an investment of time and money into research, exploration, due diligence, and long-distance relationship building … unless you happen to live in such a market.
So once again, this is better done at scale … because the time and expense of long-distance investing is hard to amortize into one or two small deals.
Bigger is better.
It's for these reasons, and many more, we're huge fans of syndication. 
Syndication allows both active and passive real estate investors to leverage each other to access opportunities and scale neither could achieve on their own.
But whether you decide syndication is a viable strategy for you …
… to take more control going into what history may dub "The Tumultuous Twenties" …
… it's important to have a game plan for developing both yourself and your portfolio.
So here's a simple process to take control of your investing life, business and portfolio heading into a new decade …
Step 1: Cultivate positive energy
It takes a lot of energy to change direction and compress time frames.
Building real wealth with control requires learning new things, taking on new responsibilities, and building better relationships.
So it's important to put good things into your mind and body …
… be diligent to put yourself in positive environments and relationships, while limiting exposure to negative ones …
… and stay intentional about focusing your thoughts and feelings.
That's because what you think, how you feel, and what you believe all affect your decisions and actions. And what you do directly impacts the results you produce.
Improving results starts with a healthy body, mind, and spirit. More positive energy allows you to pack more productivity into every minute of the day.
Step 2: Establish productive structure
This also takes effort. That's why we start with cultivating energy. But being effective isn't just about expending energy.
There's a big difference between an explosion and propulsion.
Structure helps focus your energy to propel you to and through your goals.
Structure starts with getting control of your schedule. Time is your most precious resource … and you can't make more of it.
But structure also includes your spaces … your home, office … even your vehicles and devices. They should be organized to keep you focused and efficient at your chosen tasks.
Yes, you can and should delegate to get more done faster.
But even if delegation is your only work (it's not … learning, monitoring and leading your team, making decisions … those stay on your plate) …
… you'll need spaces conducive to focus, with access to resources and information, so you can organize and delegate effectively.
Then there's legal, financial, accounting, and reporting structures.
Once again, all these take time and energy to get together. So start by cultivating energy and taking control of your schedule.
Step 3: Set clear, compelling goals with supporting strategies and tactics.
You might think this comes first, and perhaps it does.
However, you can cultivate energy and establish fundamental structure as a universal foundation for just about any goals.
But whenever you choose to do your goal setting, it's important to establish a very clear and compelling mission, vision, set of values, and specific goals for yourself, your team, and your portfolio.
This clarity will help you more quickly decide what and who should be in your life and plans … and what and who shouldn't.
When you have clarity of vision, strategy and tactics become evident.
Step 4: Act relentlessly
We think it's important to "keep your shoulder to the boulder" … otherwise it rolls you back down the hill that you're working so hard to climb.
Fortunately, as you use your newfound energy and structure to act relentlessly towards your goals, you'll eventually enjoy the momentum of good habits.
Lastly, be aware that this is a circular process … not a linear one.
You'll keep doing it over and over and over. That's why having an annual goal setting retreat is an important time commitment on your calendar.
We don't know if the 2020s will be terrible or terrific at the macro level.
But history says those at the micro level who prosper in good times and bad are those who are aware, prepared, decisive, and able to execute as challenges and opportunities unfold.
Those are all things each of us can control.
In case you haven't noticed, there's a LOT going on in the world as we sail into a brand new investing decade …
In addition to wars and rumors of wars, a growing number of notable people are publicly expressing concerns …
… not just about the economy and financial markets, but the system itself.
Perhaps the most notable is Ray Dalio of Bridgewater Associates, the largest hedge fund in the world.
In a recent article, Dalio warns …
"The World has Gone Mad and the System is Broken"
Dalio's essential thesis is the system of free money has created a series of negative trends that will eventually converge into a fundamental and epic re-set.
"This set of circumstances is unsustainable and certainly can no longer be pushed as it has been pushed since 2008. That is why I believe that the world is approaching a big paradigm shift."
Of course, just because he's successful doesn't mean he's right. But Dalio is certainly well-qualified to have an opinion worth paying attention to.
But as we've learned from studying smart people, understanding what they're saying takes some time and effort.
We think it's worth it. Because any "big paradigm shift" involving the financial system affects EVERYONE … including lowly Main Street real estate investors.
If you're new to this discussion, consider making a modest investment of time and money to watch our Future of Money and Wealth presentation, "The Dollar Under Attack". It's helped a lot of real estate investors see a bigger picture.
It's important to understand the difference between the "economy" (activity) and the "system" (the structure supporting the activity … including currency, banks, credit, and bond markets).
Remember, the economy was humming along leading into 2008 … booming, in fact. But the system was faulty under the hood, and ultimately broke down.
Just like a car, the economy can go faster or slower … but only while it's mechanically sound.
If the vehicle's systems fail, then the car is incapable of speed … and may not even run at all.
Then, when the car breaks down, your skill as a driver is meaningless, except perhaps for avoiding catastrophe when it happens.
In all cases, you end up on the side of the road going nowhere.
The same is true with the financial system and your skill as an investor. If the financial system fails, it can sideline a lot of people … including you.
Of course, the financial system, like a car, has gauges … indicators of performance, health, or impending failure.
But not all gauges are easily seen. And reading them requires education.
That's why we hang out with smart people like Chris Martenson, Peter Schiff, Brien Lundin. G. Edward Griffin, and Robert Kiyosaki.
Even better, each of these guys are connected to lots of other smart people like Danielle DiMartino Booth, Mike Maloney, Grant Williams … and many more.
You may not yet be familiar with some of these names. Except for Kiyosaki, none of them are serious real estate investors … and that's GOOD.
As we learned (the hard way) in 2008, when you live in an echo chamber of people who all hope … even need … the economy and financial system to be functional …
… there's a tendency to ignore or discount even the most obvious problems.
As Upton Sinclair said …
"It is difficult to get a man to understand something when his salary depends on his not understanding it."
There were warning signs leading up to 2008. Peter Schiff and Robert Kiyosaki both saw them and publicly warned people. Very few listened.
Unsurprisingly, both Schiff and Kiyosaki stopped getting invited on to mainstream financial shows. Wall Street's not likely to advertise on programs outing a failing system.
And people making millions in the mortgage business weren't interested in hearing how the mortgage markets were about to implode. Ditto for real estate, stocks, and bonds.
However, smart investors are wise to look beyond their own normalcy bias and the filtered news which is produced by people whose livelihood depends on a rosy narrative.
Risks are ever-present … and the worst are those you don't see coming.
But before you go full fetal freak out, we're NOT saying the end of the world is nigh. After all …
"A bend in the road isn't the end of the road … unless you fail to make the turn."
Helen Keller
But if Dalio and others are correct, then there's more than a reasonable probability of substantial changes to the financial environment we're all operating in … then it's worth preparing for.
After all, it's better to be prepared and not have a crisis, then have a crisis and not be prepared.
Remember … ignoring risk isn't optimism, it's foolishness.
Legendary real estate investor Sam Zell says one of his greatest assets is the ability to see risk and move forward. You can't navigate a hazard you don't see.
So what are some things our smart friends are watching heading into 2020?
Gold, oil, debt, the Fed's balance sheet, bonds, and interest rates.
These are like the dashboard gauges for the health of the financial system.
Right now, at least three are blinking red … gold, debt and the Fed's balance sheet.
It's also important to note that those three are also leading indicators for bonds and interest rates.
That's because if the world loses faith in the dollar, they won't buy U.S. debt, which is growing at a staggering rate.
In spite of all their bickering, Congress and the White House manage to agree to big time spending.
And if the world loses its appetite for U.S. debt, then either interest rates rise (something which directly affects nearly all real estate investors) …
… or the Fed needs to buy up the new debt with freshly printed money. This is called "monetizing the debt" … and would show up on the Fed's balance sheet.
Some say this "monetization" could lead to hyper-inflation. Others think it means the U.S. could go into decades-long stagnation like Japan.
Maybe.
The difference is Japan doesn't issue the world's reserve currency and enjoys a friendly relationship with the country that does (the United States).
So we'd say the United States situation isn't exactly the same as Japan. But what do we know? We're just two dudes with microphones.
Maybe there are clues in the news …
The world's super-rich are hoarding physical gold
Yahoo Finance, 12/10/19
Hmmmm … it seems the "fear" trade … those looking to park wealth someplace "safe" are choosing gold … in addition to, or instead of U.S. Treasuries.
If instead of Treasuries, you'd expect interest rates to rise as bond prices fall due to less bidding.
But while there's currently only a little upward pressure on rates, it's not much … so someone must be buying them. Chris Martenson says it's the Fed.
In other words, the Fed might be starting to monetize the debt.
So it's notable the "super-rich" are following the lead of the world's central banks in acquiring gold. No surprise, as of this writing, that gold is trading at a 7-year high.
In other words, if Chris Martenson is right, everyone (except the Fed) would rather own gold than U.S. debt denominated in U.S. dollars.
But we know Uncle Sam can't default. The US can print an unlimited number of dollars. So no one is avoiding Treasuries because they don't think they'll get paid back.
The concern must be the value of what they'll get paid back with … the dollar.
Think about your paradigm of wealth. Do you denominate wealth in U.S. dollars? Are you ready for a "big paradigm shift"?
Buckle up.
The new decade should be an exciting ride … scary and dangerous for those not strapped in with the right education, information, portfolio structure, and tribe.
Education, preparation, and tribe have never been more important. If you're not seriously investing in those things, perhaps now is the time to start.
Meanwhile, we're bullish on Main Street.
We think real people who do real work and own real assets will fare much better than those counting on paper promises from Wall Street, bankers, politicians, and pensions.
If you're a fan of real estate and other real assets, you're already on the right track. Now it's time to take it to the next level.
Real estate investing is largely the business of using debt to acquire streams of income and build oceans of equity.
In the hands of a professional real estate investor, mortgages are like a super-charged power tool … making the job of wealth building easier, faster, and more profitable.
Of course, powerful tools in the hands of amateurs can do a lot of damage … hacking off chunks of equity or creating wounds which hemorrhage cash flow.
But in all cases, for any investor who has, or is building, a lot debt in their portfolio … it's wise to pay close attention to the condition of credit markets.
Sometimes new tools create opportunity. Sometimes there are hints that something might be breaking down.
In a little more esoteric corner of our news feed, we noticed a potentially concerning headline …
MBS Day Ahead: Another Chance to Watch MBS Suffer
Mortgage News Daily, 8/27/19
For the uninitiated, MBS isn't referring to the controversial crown prince from Saudi Arabia. They're talking about Mortgage Backed Securities.
Mortgage-backed securities are the vehicle Wall Street uses to funnel investment dollars into Main Street real estate.
As you may recall, it was Wall Street stuffing toxic sub-prime mortgages into the MBS they sold to institutional investors that triggered the 2008 financial crisis.
So it's well known that MBS suffering can lead to serious Main Street suffering, especially for aggressive users of mortgages … like real estate investors.
The notable takeaway from the article is this chart which shows mortgage rates have decoupled from 10-year Treasury yields …
Source: Mortgage News Daily
According to The Real Estate Guys™ secret decoder ring, this means mortgage rates aren't falling as far as fast as those of the 10-year U.S. Treasury bond.
This is notable, because it's generally accepted among mortgage pros that the two are inextricably linked … because it's always been that way.
But not now. Weird.
Of course, it begs the question … WHY?
According to the article, bond "traders are citing increased supply … with an absence of buyers …"
Now you can see from the chart, this has only been going on for a couple of weeks … so perhaps it's just a little anomaly and nothing to freak out about.
But just like some war vets have panic attacks when a backfiring engine pops like live ammo, we get a little spooked when the bid on MBS dries up.
After all, it was MBS going no bid was the nuclear bomb which ignited the 2008 credit market collapse.
No one is saying another Great Financial Crisis is imminent … although for the aware and prepared, it could be a HUGE opportunity …
… but softness in MBS demand is a dot on the curve worth noting.
Looking at some other dots …
US home price growth slows for 15th straight month
Yahoo Finance, 8/27/19
"The market for existing-home sales remained soft in June despite some boost from lower mortgage rates as consumers remain wary of high home prices …"
Remember, home prices reflect the value of the collateral for mortgages being packaged up and put into mortgage-backed securities.
When property prices are rising, lenders (the buyers of MBS) see their security go up in the form of greater "protective equity" which insulates them from loss in the case of default.
Also, equity gained from rising property values creates greater incentives for the borrower to make the payments.
Sometimes, in a rising price environment, as lenders compete to make loans, they're willing to take on more risk at inception …
… because they believe rising property values will increase their security over time.
So whereas a lender might really want 20-25% protective equity (75-80% loan-to-value) … they might be willing to originate a loan at only 10-15% to get the loan.
Then, as prices rise and equity builds, the lender quickly ends up with the protective equity they're looking for.
But when prices slow or reverse, you'd expect the opposite …
FHA sets limits on cash-out refinancing
The Washington Post, 8/27/19
"Beginning Sept. 1, FHA borrowers will now be limited to cash-out refinancing a maximum of 80 percent of their home value."
We've also heard rumors that Fannie Mae will be limiting access to cash-out loans on multi-family properties.  Stay tuned on that one.
Is this a meltdown? Hardly. But it's a subtle shift in the wind which bears watching.
Meanwhile, rates are GREAT. Loans are still largely readily available.
And if you've got lots of equity and cash flow, now could be a great time to liquefy equity using long term debt while paying careful attention to cash flow.
If there's a chance prime properties in solid markets will be going on sale in the not-too-distant future, you'll want to be prepared to go shopping.
Meanwhile, there are still affordable rental markets offering reliable cash flows TODAY.
Repositioning equity from high-priced markets to affordable cash flow markets or product niches can be a great way to make your balance sheet work harder … without having to wait for a recession (or worse) to provide bargains.
After all, sometimes markets don't crash suddenly or at all. They simply recede slowly for a season before ratcheting back up.  So sitting on the sidelines waiting for "the big one" could take your entire career. Base hits win games, too. Never swinging means you'll never get on base.
Meanwhile, it's probably a good idea to pay close attention to credit markets on the macro level and cash flow on the micro level.
Until next time … good investing!
More From The Real Estate Guys™…
The Real Estate Guys™ radio show and podcast provides real estate investing news, education, training, and resources to help real estate investors succeed.
---
Love the show?  Tell the world!  When you promote the show, you help us attract more great guests for 

your

 listening pleasure!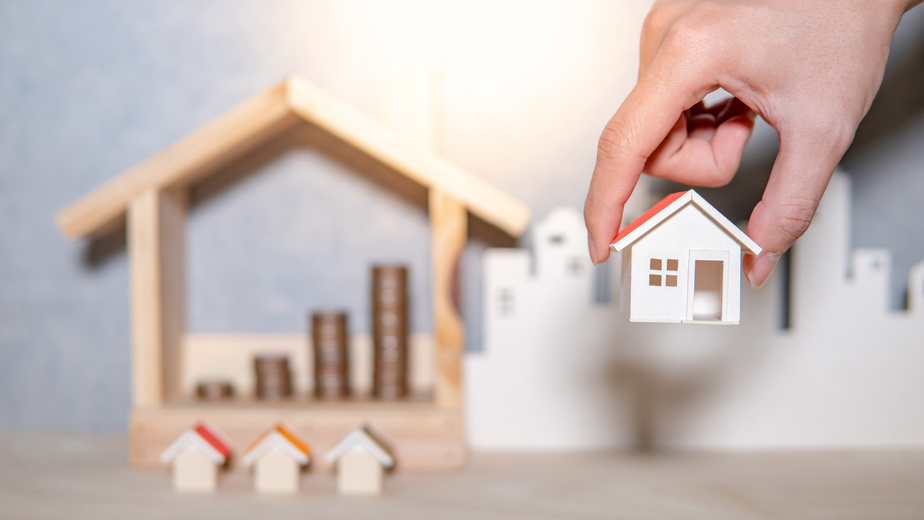 Everyone loves a hot market! But hot markets have their disadvantages. 
When markets heat up … prices go up … and yields go down. 
But that doesn't mean investors are stuck. 
There are things you can do to adapt and keep cash flow up … without having to change markets. 
We sat down to chat with our good friend John Larson to find out how he has made the most of one of the hottest markets in the last ten years. 
In this episode of The Real Estate Guys™ show, hear from:
Your heating up host,

Robert Helms

His hot-head co-host,

Russell Gray 
Managing Partner of American Real Estate Investments, John Larson
---
Listen
---
Subscribe
Broadcasting since 1997 with over 300 episodes on iTunes!
---
Review
When you give us a positive review on iTunes you help us continue to bring you high caliber guests and attract new listeners. It's easy and takes just a minute! (Don't know how? Follow these instructions).
Thanks!
---
Adapting in a hot market
Dallas, Texas, has been a hot spot for real estate investors for the last decade. But .. like any market … the tide is starting to turn. 
After 2008, the rules of the market changed. 
Dallas stood out because it had not one … not two … but multiple drivers. 
It had population. It had education. It had transportation. It had a business-friendly environment, low income tax, medical finance, tech distribution … it was the whole package. 
It ended up being the best real estate market of the past ten years … and it's not over yet … but yields have changed a lot. 
So, what's an investor to do?
As Managing Partner of American Real Estate Investments, John Larson has had to adapt to the changing Dallas market. 
Many people knew John and his team as the Turnkey Single Family people in Dallas … but his company has had to change what they do while maintaining the big picture of WHY they did it. 
Debt syndication and using your retirement to make money now
John says that the Dallas market is hotter than ever … but in 2017, the cap rates on the single family homes started to get compressed. 
"You can only push rents up so far," John says. "The values of homes kept going up because of the demand, so property went up as well."
John says his investors came to him primarily for cash flow. They were looking for passive income. 
So, John needed to find some new ways to provide that cash flow that investors came for in the first place. 
The first project they took on was debt syndication … partnering with a developer and syndicating funds on the debt side. 
"We came in as lenders to buy the lot and get the construction completed and get those units leased as office space," John says. 
A debt investor is someone that wants to have predictable income flow again, and it's not as risky as other ventures … with the opportunity for BIG returns. 
At some point, you have to graduate from single family houses and move to the next level, like multifamily or office space. 
John says there are great deals to be found … but you have to do a little nosing around. 
And you can't beat the opportunity for passive investing. 
With debt syndication, investors can be very hands-off and get as high a return as possible. 
Especially for the investor who is looking to lend money from their IRA or 401k, debt syndication is a great passive experience for them and a great way to maximize their retirement accounts. 
Many people don't understand that they can put their retirement dollars to work … but as soon as you can self direct your retirement funds … you've opened up a whole world of alternative investments. 
Because of the nature of a retirement account, you can't have a current benefit. It is really for tomorrow, not for today … so passive investments just make sense. 
These are solid deals in solid marketplaces … but people have a hard time getting their minds around why someone would want to use debt. 
In good deals, the asset pays back so quickly that there's not a lot of risk on either side. 
It really just depends on how your personal investment philosophy fits in. 
Keep your money working 
If someone is looking to put their money to work in a debt syndication type of deal, the big question is … how long is this deal going to take?
John says that the longest term he has done so far was with a new construction project … that was 18 months. 
The average term for a deal is usually about one year. 
"We want to get you money back within a year and have another deal lined up for you so you can keep your money working," John says. 
Keeping your money working … that's the key to finding high yields in a hot market. 
Learn more about the Dallas market and how John and his team are finding new ways to create cash flow without changing markets by listening in to the full episode. 
---
More From The Real Estate Guys™…
The Real Estate Guys™ radio show and podcast provides real estate investing news, education, training, and resources to help real estate investors succeed.
---
Love the show?  Tell the world!  When you promote the show, you help us attract more great guests for 

your

 listening pleasure!