Old dudes like us have fond memories of beer-belly laughing out loud at the hysterical antics of Peter Sellers' Inspector Clouseau in the original Pink Panther movies.
If you've never seen them, check them out.  Two of the best are Return of the Pink Panther (1975) and Revenge of the Pink Panther (1978).
Clouseau is a bumbling idiot.  But through sheer dumb luck he always ends up succeeding … in unexpected ways as a result of unintended consequences.
The Senate's recent hearings on housing reform remind us of Clouseau.
The purported goal of the Senate shindig is to gather a group of big-brained housing industry leaders and experts to find a solution to the affordable housing "crisis". 
But … as this Forbes article opines, some perspectives aren't part of the conversation … perhaps for a reason.
Of course, you may have a differing opinion and that's fine.  We have our own opinion too.  But that's not the purpose of today's muse.
We simply watch what's happening today and consider how best to capture opportunity or avoid loss based on where things are likely headed tomorrow.
In this case, it seems Uncle Sam is looking for ways to make housing affordable.  That's a noble objective.  Go team.
There are really just three basic approaches.
One is to increase supply relative to demand.  When supply exceeds demand, prices to drop.  That's how abundance and productivity create prosperity.  
After all, lower prices make things more affordable to more people, right?
That sounds reasonable.  But it also sounds a lot like deflation.
And when bankers are in the room … the kind who make home loans secured by the dollar value of the property … they FREAK at the idea of falling prices.
So you're probably not getting sincere ideas from bankers about how to lower prices.
Then there are the builders … 
While builders LOVE the idea of building more houses, they also want to earn a profit.   Profitable building is easier when prices are higher, NOT lower.  So you can guess which direction the builders are leaning.
What about the wizards of Wall Street? 
These guys make money shuffling paper.   So they just want LOTS of paper (i.e., mortgage-backed securities) created, so they have more chips to play with in their casinos. 
And Wall Street knows falling prices frighten the lenders who make the paper possible.  So it's a safe bet Wall Street votes with the bankers for higher prices.   
Even at the Main Street level, there's not much motivation to push prices down in pursuit of truly affordable housing. 
Real estate agents (the largest trade association in North America) aren't raving fans of low prices as the preferred path to affordability … despite their rhetoric.
After all, real estate agents promote buying a home as a great "investment".  No one wants to make an "investment" that goes down.  So higher is better.
Last but not least, there's Dick and Jane Homeowner (often registered voters) … whom are keenly aware of their castle's current market value, even though they have no intent on selling.
Of course, it's fine for the prices of cell phones and big screen TVs to fall, but not home sweet home.  God forbid.
Plus, its fun for Dick and Jane to use their home equity to reset credit lines with debt consolidation loans, or to augment the falling purchasing power of their incomes.
And everyone knows home equity ATMs only work when housing prices steadily RISE. 
So yes, home BUYERS want the house affordable when THEY buy it. But after that … home OWNERS want up, up, up.  Sorry, next generation.  Figure it out.
When we asked then-candidate Donald Trump for his plan for housing , he simply said … "Jobs".  Presumably, good jobs with higher pay. 
Higher pay leads to the ability to make higher payments which leads to bigger mortgages (happy bankers, happy Wall Street) which leads to HIGHER prices.
So it's just a wild guess … but we don't think there's a chance in a very hot place that there's any serious motivation to make housing affordable.
Not if "affordable" means "less expensive".
ALL the incentives are to make housing MORE EXPENSIVE … but ACCESSIBLE.  That means more, cheaper, and easier FINANCING. 
So even IF the PTB (Powers That Be … it only sounds like Politboro) sincerely believe more and cheaper financing makes things more "affordable" …
(Hey, it worked for college tuition … oh, wait …)
… like Inspector Clouseau, they'll end up pushing housing prices up by "accident".   
That's what happens when you use debt to pull purchasing power from the future into the present.
But whatever the motives, they certainly have the tools to make it happen … 
… lower interest rates, easier lending guidelines, government (taxpayer) guarantees, tax breaks … and the Fed's all-powerful printing press.
Yes, we know all that is what first inflated and then deflated the housing bubble last time.
But smart, disciplined investors made not only survived the implosion … they made millions from the re-inflation.
So while this may not be the time to speculate on a housing price boom in the short term …
… it's arguably a great time to liquidate equity, streamline expenses, solidify leases, and prepare for the long game.
Because when Uncle Sam is working on making something "affordable", it usually means that something is showing serious signs of slowing and needs a boost. 
Of course, when you find reasonable deals in relatively affordable markets and you have a GREAT boots-on-the-ground team, it's also a great time to use cash flow real estate to stock up on cheap long-term debt.
Remember, real estate … even housing … isn't an asset class. 
Every individual neighborhood and property is unique.  So while deals might be harder to find, they're still out there.
And if the cash flow makes sense, you'll weather the storm … warmed by the notion that everyone with power to influence policy will be voting for HIGHER prices year in and year out … forever. 
Of course, they might break the financial system or crash the dollar trying to do it … so it's smart to be prepared for that too.
That's why we like gold, oil, agriculture, and paid for properties in non-leveraged markets … including, and perhaps especially, in non-domestic markets.
Real assets like food, commodities and land tend to hold relative value when currencies struggle.
Gold and silver can almost always be easily converted into any currency … and are a useful way to store liquefied equity privately outside a fragile financial system or hostile jurisdiction.
And if the dollar continues its long-term slide relative to gold, a little gold might go a long way toward retiring dollar denominated debt (like a mortgage).
That's where we think gold bugs and real estate bugs don't understand each other.  We know.  We spend a lot of time with both.
Gold is great for reducing counter-party risk and hedging against a falling currency.  But gold doesn't cash flow.
Real estate is great for using cheap long-term debt to create tax-free cash flow and long-term equity growth. But it isn't liquid and it takes a long time to retire the debt.
But putting gold and leverage cash-flowing real estate in a falling currency environment together makes each much more powerful.
It takes time to get your mind around it … but we encourage you to dedicate a little of your financial education time and budget to learning more. 
Because once you understand how gold and real estate make each other better, you'll probably be more excited about both.  We are. 
Until next time … good investing!
More From The Real Estate Guys™…
The Real Estate Guys™ radio show and podcast provides real estate investing news, education, training, and resources to help real estate investors succeed.
---
Love the show?  Tell the world!  When you promote the show, you help us attract more great guests for 

your

 listening pleasure!
With less than 7 weeks remaining in 2018, we're taking a short break from our obsessive-compulsive perusal of the financial news.
Because with an exciting New Year about to begin … full of hope, challenges, and opportunities … it's a great time to focus on some important fundamentals.
Lesson# 1:  Invest in yourself first and frequently
Think of the amount of money you put into fixing up a property in the hopes of generating a few thousand dollars of profit or cash flow.
How much MORE important are YOUR education, skills, and network over the rest of your career?
For a fraction of what you'll spend sprucing up just a single property, you can increase your sales skills, gain more strategic clarity, expand your economic education, and grow your professional network.
Any ONE of those things can pay you back 10x or more in just a few years.  Plus, investing in your education and networks sets you up for …
Lesson #2:  Focus on relationships, not transactions
Sure, we understand you need to do deals … to produce profits … so you can pay the bills and keep investing.  But transactions are really just a by-product of great relationships.
When you put the transaction over the relationship, you risk killing the goose that lays the golden eggs.
And remember, every person you know knows MANY more people you don't.
So even if the person in front of you isn't ready to do a deal today, someone they know might be.
This is where YOUR education and network come into play …
When you know things other people don't, but need to … or when you know people other people don't, but need to …
… YOU have something of great value to enhance a relationship or work through one contact to reach another.
Most people won't give you a referral if they think you want to sell their referral something.
But they'll happily connect you if they think you will HELP their referral.  That's based on trust, which is based on the relationship.
It sounds so easy … and it is.  But for some reason, most people focus on the small value of the transaction and miss the HUGE value of the relationship.
Lesson #3:  Emphasize mission and values
The old adage says, "People don't care how much you know, until they know how much you care."
It's true.  But it goes further …
People do business with people and brands they trust.  And when you focus on mission and values, and filter all you say and do through them …
… over time, you'll create a trustworthy reputation.
Of course, a good, trustworthy reputation will attract more people into your life … and that means more relationships, and ultimately, more deals.
Lesson #4:  Build a business and portfolio that works for YOU … and not vice-versa
We're old enough to remember when Michael Gerber's now classic title, The E-Myth, was the hot new business book.
But the timeless lessons are as applicable today as ever.
Too many people … employees, entrepreneurs, and investors … do the "two-step."
They set out to do whatever they can find to make money based on the belief that if they can just make enough money, THEN they can go do what they REALLY want.
The problem is when you don't love what you do, either you let off the gas and never really succeed …
… or worse, you lose yourself in service to a business, portfolio and lifestyle you don't really enjoy.
And then you just hold your breath until the day you can sell it or retire on your investments.
Better to ask yourself EARLY what's really important to you … how you want to live … what you love to do … and then build a business and/or portfolio around THAT.
It's a harder problem to solve, but you'll LOVE the answer when you find it.
Lesson #5:  Develop and maintain a clear vision
We all run around with pictures in our mind. How we see the world … how we see ourselves … what we're working to accomplish.
The challenge for many is the picture is fuzzy.
It's like driving in the fog.  You have a sense of direction … but aren't exactly sure how to get there.
You're feeling your way … scared to go too fast and miss a turn or fall into a ditch.
Yet some people are taking bold action and moving aggressively through life.
What's the difference?
Clarity.
Bold action takers can "see" exactly where they're going, what they're building, and WHY … and that vision inspires and emboldens them to move towards the goals with enthusiasm and confidence.
We say, "When you have clarity of vision, strategy and tactics become evident."
So when you're not sure what to do, focus on your vision.  Just seeing the end from the beginning is often enough to tell you what to do next.
Lesson #6:  Always see the downside
Really?  Doesn't focusing on the negative create paralysis?
Only for amateurs.  Pros are more afraid of what they DON'T see than what they do … because you can't avoid or manage risks you aren't aware of.
Billionaire real estate investor Sam Zell says everyone sees the upside.  That's what they look for and what motivates them to go for it.
But Zell says his success comes from being able to see the DOWNSIDE too …  and then making plans to mitigate it … even if it means walking away.
Pessimists ONLY see the downside and can't act.  Optimists only see the upside and hope for the best.
We're pretty sure hope is not an investment strategy. Be a realist and get good at seeing and managing risk.
Lesson #7:  Always pay attention to cash and cash flow
Profit and net worth are important.   Cash and cash flow are essential.
A business mentor of ours once taught us that cash is like oxygen, while revenue is like water, and profit is like food.
You can survive for a long time without profit … if you have revenue and cash.
You can survive for a little while without revenue … if you have cash.
But run out of cash … and you'll be dead very soon.
Pre-politician Donald Trump once told us it's always good to have cash in the downtimes. We say, "Cash Flow controls and Cash Reserves preserve."
So have some liquidity at all times. Write off the lost opportunity cost on the cash as an insurance premium.
And do NOT count on credit for liquidity. We did that once … and it didn't end well.  Lenders tend to cut off credit when you need it the most.
Bonus Lesson:  Use firewalls to avoid portfolio contagion
Let's face it.  Some investments are more risky than others.
But if you don't have firewalls, then just ONE risky investment can implode your entire portfolio.
You might have a solidly built, cash-flowing portfolio of properties, and a high net worth with good liquidity, and hedges against inflation and deflation.
But just ONE lawsuit, or personal loan guarantee on just ONE risky deal, or pulling money out of performing property or business to feed a loser …
… and EVERYTHING goes … UNLESS you use legal structures, mental discipline, and emotional control to isolate risk.
It's a bigger topic than we have time for here, but we address it in ourIntroduction to Strategic Real Asset Investing webinar.
You can get the webinar as a free bonus when you order the Future of Money and Wealth video series … which is a great primer on several risks ALL investors should be paying attention to right now.
Until next time … good investing!
More From The Real Estate Guys™…
The Real Estate Guys™ radio show and podcast provides real estate investing news, education, training, and resources to help real estate investors succeed.
---
Love the show?  Tell the world!  When you promote the show, you help us attract more great guests for 

your

 listening pleasure!
Lost in all the hype over Bitcoin and a red-hot stock market are the millions of people whose real incomes and purchasing power are slipping backwards.
These are the folks falling into the wealth inequality chasm … which has largely been created by the financialization of the economy.
"Financialization" is wonk talk for "making money" by not doing anything more than trading paper …
… as opposed to actually producing goods and services that benefit people.
You can't eat, enjoy, be healed or entertained by paper trading profits.
All you can do is spend those profits to buy real goods and services … assuming someone else gets up and creates them.
But to high-level lever pullers, goosing financialization is a way to move numbers … like the Dow Jones … without a corresponding level of ACTUAL productivity.
We understand the THEORY is all these paper profits will make their way into spending … thereby creating demand for products and services and stimulating productivity.
But just like high-priced real estate doesn't mean higher rents (it's the other way around), a booming stock market doesn't necessarily mean more jobs and productivity.
Of course, no one in charge is asking our opinion.  The lever-pullers act according to what they believe.
We don't need to agree.  But we do need to understand.
Low interest rates are the fuel of financialization … and loose money from low interest rates can cause asset prices to bubble up … sometimes to all-time highs.
Don't get us wrong.  Bubbles are great … IF you own bubbling assets like stocks, real estate, and now Bitcoin.
But if you're Joe Sixpack, or an underemployed Millennial with college debt, living paycheck to paycheck … and you don't own any of these assets … you don't get to sip the bubbly at the asset party.
Meanwhile rising costs of essentials like rent and healthcare are taking bigger bites out of the household budget.    Not surprisingly, people are going further into debt.
Some pundits say consumers are taking on more debt because they're feeling better about the economy.  Maybe.
But with credit card interest rates rising and defaults increasing, it seems to us the consumer is having a hard time.
Meanwhile, home ownership remains at historically low levels.  That's millions of people heading into retirement without the benefit of home equity.
So it seems many Main Street Americans have a prosperity problem.
When we interviewed then-presidential candidate Donald Trump and asked him about his plan for homeownership, he gave us a one word answer … "jobs."
In the meantime, while now-President Trump works on jobs … we think the forces pushing against Main Street prosperity remain fairly formidable.
While we're waiting for Washington and Fed prosperity policies to trickle down to Main Street … local municipalities are making some interesting moves …
… which have the potential to affect a popular real estate investing niche.
Check out this headline from an article recently published on the PEW 
Charitable Trusts website …
Why Some Cities Are Buying Trailer Parks
This article is worth reading … whether you're personally interested in mobile home parks or not.  For now, here are a couple of select excerpts …
"… rising prices are prompting park owners to sell their land to developers …"
"… localities, desperate to hang on to homes middle- and working-class people can afford, have stepped in to buy parks, fix them up, and transfer ownership to residents or to a nonprofit on conditions that rents be kept low."
If you're not familiar with mobile homes (sometimes called "trailer" homes), it's a very interesting and potentially profitable niche.
Typically, the land is referred to as the "park" … like a big parking lot … where the individual mobile homes are parked.
The residents usually own the structure (the home) and pay rent to the land owner for the parking space the structure sits on.
It can be a great niche because the structure is owned by the tenant …  and so do the costs for maintenance and repairs.  Great!
Also, because the structure is more permanent than mobile, the tenancies tend to be long term.  This means less vacancy and turnover expenses.  Great again.
The park owner (the landlord) collects rent and is primarily responsible for infrastructure and common area maintenance.
We really like the mobile home niche because we expect affordable areas and product types will increase in demand based on economic conditions and demographics.
So what are the take-aways from this week's musings?
First, Main Street USA is still struggling in terms of real income and standard of living.  This will have a direct impact on their housing choices.
We also think this affirms our contention that demand for affordable product types and markets will grow.
We think both mobile home parks and apartments … and their owners … will likely be among the beneficiaries.
Of course, this is a drum we've been pounding for quite a while.
What's new is that cities and counties … "localities" … are stepping in and competing with investors to acquire mobile home parks.
These are potentially deep-pocketed players not concerned with profitability, so they're both capable and potentially willing to bid up prices to unrealistic levels.
Think about it.
If the reason the government is stepping in to buy the park is because "rising prices are prompting park owners to sell their land to developers" …
… they'll need to bid MORE than the developers to get the park.
And if the plan is to keep rents DOWN, the deal can't possibly make financial sense without subsidies from somewhere … presumably the local taxpayers.
Hopefully the local voters are okay with this.  But we suppose that's the politicians' problem.
Meanwhile, we're guessing our friends who've been pouring money into mobile home parks are probably smiling.
After all, while mobile home parks crank our great cash flows, they're also a long-term land banking play.
Eventually, the path of progress or demand drives up the value of the land.  It's always fun to get in position ahead of the crowd … and even better when being early still cash flows.
This also bolsters our argument that the right real estate is a winner in both good times and bad.
In this case, increased demand for affordable housing due to soft real economic growth at the working-class level …  is potentially increasing mobile home rents and asset values.
Of course, in good times, everything goes up, including the demand for developable land … whether it's land under your C-class apartments or your mobile home park.
The moral of the story is even bad times can be good times for strategic real estate investors because people will ALWAYS need affordable housing in ANY economy.
Until next time … good investing!
---
 More From The Real Estate Guys™…
The Real Estate Guys™ radio show and podcast provides real estate investing news, education, training, and resources to help real estate investors succeed.
In one of his many excellent commentaries, our good friend and multi-time Investor Summit at Sea™ faculty member Simon Black points out the last time this happened the market crashed.
The market he's referring to is the stock market … and the event is stock brokerage firm Charles Schwab opening new accounts at the highest pace in 17 years.
Simon opens up his piece by asking, "Anyone remember what happened 17 years ago?"
He then reminds us it was 17 years ago the dot-com driven stock market implosion rocked financial markets and investors.
For those too young to remember, the late 90s was the dawn of the internet age.
And by the turn of the century, investors had morphed into rabid speculators … pouring billions of dollars into tech companies … even though the numbers didn't make sense.
They were betting the stock price would go up in spite of little or no cash flow.
If you're a young investor, you'd be wise to study some economic history and talk with older, more experienced investors.
Simon's a relatively young guy (in his 30s), but wise far beyond his years because he's an avid student of history.  Whether you're young or old, it's smart to study history.
Mark Twain famously said, "History doesn't repeat itself, but it often rhymes."
So Simon's comments triggered a quick check of housing headlines, and this came up:
Existing-home sales hit a 10-year high in March as homes fly off the market
Hmmmm… that's interesting.
Channeling Simon Black, we asked, "Anyone remember what happened 10 years ago?"
Of course, 10 years ago was 2007.  And you probably know what happened to the housing market in 2008.
Now just because two things happened in succession doesn't necessarily mean one caused the other … or even was a symptom of a cause.  But it COULD be.
As the old adage goes, "Where there's smoke, there's usually fire."
When the possibility of disaster exists, it's wise to have a plan.
When we get aboard the cruise ship for the Investor Summit at Sea™ each year, the FIRST thing we do is a mandatory "boat drill."
We're told where to find our life-jackets, how to put them on, and which "muster station" to go to so we can get into our assigned life-boat.
It's no fun … not for us, not for the crew, and not for the cruise line.
They'd much rather tell us how to find the casino, shopping, and premium restaurants.  After all, that's where all the fun and profit are.
The LAST thing they want to do is point out the possibility the ship could SINK.  That's a depressing way to kick off a fun week on a cruise ship.
But responsible people prepare for the possibility of problems.  And when signs of trouble start to appear, denial, obfuscation, and normalcy bias are ill-advised.
The Titanic sunk precisely because no one thought it could.
When it comes to housing, most industry economists are more like industry cheerleaders.
It's usually easy to confirm sunshine as far as the eye can see … if that's what you WANT to see … because you can always find "an expert" to affirm your pre-existing bias.
So when we invited Fannie Mae economist Doug Duncan to speak at our recent Summit at Sea, we were ready for some lively debate between him and our pal Peter Schiff.
But what happened surprised us.
Doug Duncan, Fannie Mae economist, put up all kinds of charts and graphs, and gave a very entertaining yet sobering presentation.
Doug essentially said the weakest economic "recovery" in history is on the verge of becoming the LONGEST recovery in history … and the probability of an imminent recession is high.
Hardly happy hype from a government real estate economist.
This REALLY shocked Peter.  In fact, he mentioned it at the top of the first podcast he did after returning from the Summit.
Peter's been accused of being a chicken-little perma-bear, always seeing what's wrong and warning of impending doom.  And he's used to arguing with people like Doug, who try to put a happy face on bad data.
Of course, when you get to know Peter (who accurately predicted the 2008 financial crisis both in his 2006 book Crash Proof and in heated debates on national television), you'll find he actually sees a lot of opportunity in the world.
The same is true for Robert Kiyosaki, who ALSO accurately warned of the 2008 collapse.  You can see the video of one of his national news media appearances here.
So it's not about the data being bad or the future being gloomy.  "Bad" and "gloomy" are our reactions to the data.
The data is what the data is.
The last time Schwab opened this many new accounts, it preceded the 2000 stock market collapse.
The last time housing sales were this strong, it preceded the 2008 housing market collapse.
Oh, and by the way, the Fed was raising rates heading into 2008 telling everyone the economy was strong.
The question is … how are YOU going to react?
Do YOU know where your life vest is?  Do you know how to put it on?  Do you know where your muster station and lifeboat are?
Those who are ready, are actually EXCITED about the possibility of a downturn.
Downturns flush the dumb money, bring prices back to bargain levels, and allow those who prepared to collect quality assets at fire sale prices.
The key is to be prepared.
Preparation means different things to different people.  There's no magic formula.
Donald Trump told us, "Always have some cash."
Summit at Sea™ faculty member Chris Martenson says, "Build social capital."  That is, a network of friends you trust and can do business with.
Simon Black says, "Plant multiple flags."  He thinks it's smart to diversify where you live, work, bank, and invest.
We think it's smart to listen to wise people, talk with qualified advisors, discuss with other active investors, and set aside time to focus on learning and planning.
We're not suggesting investors should sit out.  You can't make any money on properties you don't own.
Just be smart about the markets, teams, and financing structures you use.  Favor investments which you can stay in through a rough patch.
If the market stays strong, you're not really worse off.  And if the bottom falls out, you can ride it out.
Either way, you win.
Until next time … good investing!
---
More From The Real Estate Guys™…
The Real Estate Guys™ radio show and podcast provides real estate investing news, education, training and resources to help real estate investors succeed.
We've heard some chatter in the news about regulations restricting travel.
Apparently, China's restriction on the movement of capital is affecting global real estate markets.
But don't just take our word for it.  Check out this January 26 Bloomberg headline …
China's Army of Global Homebuyers is Suddenly Short on Cash
"China's escalating crackdown on capital outflows is sending shudders through property markets around the world."
This highlights a point we've been making for quite some time … China's growing global financial influence has Main Street ramifications.
Consider this Bloomberg article from late last year …
World's Biggest Real Estate Frenzy Is Coming to a City Near You
"Welcome to ground zero for the world's largest cross-border residential property boom. Motivated by a weakening yuan, surging domestic housing costs and the desire to secure offshore footholds, Chinese citizens are snapping up overseas homes at an accelerating pace."
"In the U.S., they're increasingly searching for properties in Houston, Orlando and Seattle, which displaced San Francisco in the first quarter as the third-most viewed U.S. market on Juwai.com, a Chinese search engine for offshore real estate."
Now let's put the two articles together and marry them to some other thoughts and observations.
First, these are just reports.  They're the START of your investigation, not the conclusion.
The facts you uncover aren't by themselves "good" or "bad."  They're just information.
What the information means to YOU depends a lot on how you're approaching your investing.
If you're flipping in Houston or Orlando, you might be riding a hot market wave driven by Chinese demand … whether you know it or not.
But if the Chinese demand is receding, you could get caught.  That would be bad.
So perhaps you'd want to reduce your exposure … and only flip houses you could afford to hold until the market got hot again.
On the other hand, if you're a long-term income investor, you might think it's GREAT that the flow of Chinese money is slowing.
Lower prices make it easier to get a deal that cash flows.
The point is that the facts are neutral.  What matters is how YOU interpret and respond.
There is no one size fits all answer … and that's GOOD.  Otherwise, there'd be a lot less opportunity.
Of course, you can only respond to the facts you see.
So if you're not paying attention to the linkages, you might not think Chinese financial policy has any affect on your real estate investing half a world away.
But these articles indicate it does.
We've been talking about China for a while now.  And now, there's a whole NEW dynamic to consider …
Like him or not, President Trump is stirring several pots pretty aggressively.  China may be on Trump's list.
After he was elected, but before he was inaugurated, Trump vowed to name China a currency manipulator.  But so far, he hasn't done it.
China is an economic force on many levels.  Just as the rest of the world has needed to watch the United States (and still does) … for the last few years, the United States has needed to watch China.
And now, the United States needs to watch China watch the United States!
How will the dance between the two largest economies play out on Main Street?
The rise of China has made investing more interesting, exciting, and complicated.
The rise of Donald Trump has turbo-charged all of that.
Here's the GREAT NEWS…
Compared to stocks, bonds and commodities, real estate is SUPER simple and boring.
That's good for us because we aren't that bright.
But compared to real estate investing 30 years ago, it's more complicated.
So again, how it feels to YOU depends on what you invest in and how long you've been investing.
We think stock, bond and commodity investors will increasingly discover real estate in their search for yield, stability, wealth preservation, privacy, asset protection, and simplicity.
That's because real estate is arguably one of the best safe haven investments in volatile times.
But there's a learning curve to be a real estate investor.  You can't just sit in your crib with an app and dial up investment properties.
Of course, this doesn't mean you're personally dealing with tenants and toilets.
Yuck.
However, it does entail learning a new investing language, and building new relationships with advisors and purveyors of opportunities.  You're joining a new club.
But even if you already know how to invest in real estate, you have a learning curve too.  Because the world is rapidly changing due to geo-politics, demographics, technology and systemic weakness.
It's wise for experienced real estate investors to develop a sense of macro-trends and how they translate to Main Street real estate investing.
It's dangerous to keep your nose too close to the grindstone.
Of course, it's no secret we see a big opportunity for experienced active real estate investors to partner with transitioning paper asset investors through syndications.
Whether the money is fleeing China or a bubbly U.S. stock market, investors are looking for better places to store and grow their wealth.
Those movements will create challenges and opportunities depending on how you position yourself.
The key is to pay attention, seek out wise perspectives and new ideas, and to build a network of people who can help you take appropriate action.
We don't know where the world will be in the coming months.
But we know on April 1st, we'll be huddling up with our Investor Summit at Sea™ faculty and nearly 180 investors from all over the world.
We'll be talking Trump, China, the U.S. dollar, gold, real estate markets and niches, and more.
You're invited to join us.  It's always amazing.
More From The Real Estate Guys™…
The Real Estate Guys™ radio show and podcast provides real estate investing news, education, training and resources to help real estate investors succeed.
Social justice and equality, like their inverse, social injustice and inequality … can be polarizing political themes.
But this isn't a political commentary, so keep an open mind!
Robert Kiyosaki has been warning for many years the rich would get richer … the poor would get poorer … and the middle class would be squeezed.
In the U.S., metrics like the historically low labor participation and home ownership rates, high levels of consumer debt, and stagnant-to-falling real wages are all indicators of where the middle class live.
The reasons and blame for these results are debatable.  There's plenty of both to go around.  We have our ideas on the matter … and you may have yours … but the data just sits there.
Meanwhile, stock and bond markets (notwithstanding the recent tick up in rates), have powered upward … making the rich much richer.
So the financial condition and future of America FEELS very differently, depending on which side of the inequality divide you're on.
A quick glance at the election map also illuminates the divide … as does social media and daily news.
Today, the U.S. has President Trump (and might have had President Sanders) largely because people being squeezed out of the middle were looking for a non-establishment answer.
But what if the problems … and the solutions … are more systemic and less political?
If the Titanic is sinking, it doesn't matter who the captain is.
And if it's not, then it still probably doesn't really matter.  Sinking is caused by the ocean and weather … things outside the captain's control.
Now before you tune out, this is NOT a doom and gloom piece.  We're too optimistic for that.
But it's smart to look at what's happening and ask what it means to real estate investors.
So far, low home ownership rates have meant increased demand for rentals.
That's GOOD for real estate investors … and rental growth and occupancies have proven this.
High bond prices brought low interest rates, which decrease debt service costs, and improve cash flows.
Also GOOD for real estate investors.
High stock prices have created paper wealth in 401ks and stock portfolios.
Ditto for home prices.
Some of this equity has found its way into real estate private placements, which has been GOOD for real estate syndicators.
Like Peter Schiff says … "Good economics is bad politics, and good politics is bad economics."
So even if economic inequality is bad policy, there's still a lot of investing opportunity inside of it.
Economic issues in the second Bush administration gave rise to the Obama administration.  Issues during the Obama administration gave rise to the Trump administration.
So again … MAYBE the issues aren't political, but systemic.  And we should study, debate, and react to the systemic issues … perhaps more than the political issues.
That's what James Rickards contends in his latest book, The Road to Ruin.
We're not all the way through it, but so far it's a REALLY interesting read … as are all Jim's books.
Of course, with the Super Bowl fast approaching, no commentary this week would be complete without a football analogy.  😉
So let's think about a game plan for approaching investing in any environment …. even one where there are systemic problems and the potential for radical political change.
A successful game plan addresses offense, defense, and special teams.  And once in the game, it's about focus, execution, and adjustments.
Warren Buffet says rule No. 1 in investing is "Don't lose money" … and rule No. 2 is "Don't forget rule No. 1."
In other words, defense is important.  The old football adage is "defense wins championships."
In Jim Collins' now classic book, Good to Great, he says you must confront the brutal facts.  Yet, most people don't want to.
Investors don't like listening to the bears. We like to think we're always going to come out on top, which pushes us to keeping investing.
But you MUST.  It's how you prepare for the worst, even while you hope and work for the best.
Defensive investing means moving assets away from high risk environments into lower risk places … maintaining adequate liquidity stored in safe places … and being diligent in managing cash flow.
Of course, while it's true, "If they don't score, we can't lose" … if YOU don't score, you also can't win.  So offense is important, too.
The BEST offense is to take what the opposition gives you.  That is, it's typically not a good idea to show up and just run your script.  Conditions change.
The best teams enhance their probabilities for success by creating match-ups … pitting their strengths against weaknesses in the opposition's defense.
As we've seen, economic weakness can create scoring opportunities.
MANY real estate millionaires were born out of the 2008 financial crisis …the same crisis that wiped out those only playing offense when conditions changed.
So trends in economics, demographics, geo and local politics, technology and other factors, all take something away and give something else.
Your equity-building mission is to look for high probability match-ups and run some plays.
Sometimes special opportunities arise that aren't directly part of your wealth preservation or wealth building game plan.  It's more chaotic and free-form.
Sometimes it's more about fast reactions and smart in-the-moment judgment.
When unexpected situations arise, your ability to quickly assess and respond can prevent disaster or help you capitalize on rare opportunity.
But you need to be smart, decisive, and quick to act.
We're in the final phases of selling out our 15th Annual Investor Summit at Sea™.  This is where we gather each year with thought leaders, subject matter experts, and active investors from around the world.
We talk about what's going on in the world, what the trends are, where the challenges and opportunities are … and how to increase probabilities for success.
When we arrive for the Summit, the world will be different than today.
We'll be about 70 days into the Trump administration.  We'll have a lot more visibility into what America will be doing over the next four years … and how the world is reacting.
It's our annual "half-time" intermission … a break from the day-to-day action …to huddle with coaches and fellow players to analyze and adjust game plans.
There's still room for you on the Summit and we'd LOVE to have you.
But whether you join us, or find your tribe elsewhere … we encourage you to listen to great thinkers. Talk with them if you can … and schedule intermissions away from the daily game to look at the big picture and adjust your game plan.
If Rickards and Kiyosaki are right, there could be an iceberg on the horizon.
But remember … some folks survived the Titanic.  We're guessing they were the ones who saw the problem sooner, heeded warnings, and got into the lifeboats early.
Until next time … good investing!
More From The Real Estate Guys™…
The Real Estate Guys™ radio show and podcast provides real estate investing news, education, training and resources to help real estate investors succeed.
America Divided…
As much as Americans clamor for a UNITED states and ONE nation under (pick the deity or political leader of your choice)…
From a financial perspective, and in particular in terms of real estate, America is anything but uniform.
And that's GREAT NEWS!
This is why real estate is such an effective investment vehicle… and why so many financial professionals don't understand it.
Real estate is NOT an asset class or a market like financial pros are used to.
Properties aren't uniform. They don't trade in bundles on highly efficient high-speed electronic exchanges.
Every property is different.  The inefficiencies of real estate ARE the opportunity.
Ironically, the headline which triggered today's topic comes from none other than Money:
The One Big Real Estate Trend You Need to Understand in 2017
The opening paragraph says it all…
"Forget a tale of two cities: Extreme housing market fragmentation is now creating different experiences for home buyers and sellers in a wide range of locations and segments." 
News flash…  it's been like that forever.  And it's what geographically diverse investors THRIVE on.
But here's an interesting observation from the article, which reinforces important lessons… some of which we've been commenting on for some time:
"Small homes have seen a much sharper price growth than larger ones…" 
Makes sense.
With both nominal and real wage growth fairly soft, healthcare costs on the rise, and many workers still burdened with student debt… even with crazy low interest rates, it's hard to buy the bigger home.
So although those are largely economic negatives, the consequences don't hit housing equally.
That's because less prosperity lessens demand for HIGH priced properties, while simultaneously INCREASING demand for affordable properties (and markets).
Nice.
Just like the 2008 financial crisis created a BOOM for landlords.  It was primarily the housing speculators who got crushed.
When people lost their jobs and homes, they rented smaller homes and apartments, found new (often lesser paying jobs), and though America become poorer in the aggregate… landlords of the right properties in the right markets became wealthier.
So bad times for the masses doesn't necessarily mean bad times for YOU.
The bottom line is we don't know what the future will bring.
Maybe Trump's policies will make America great again.  Maybe they'll crash the economy.
Maybe Peter Schiff is right (he was right about 2008), and no matter what Trump does… or if Hillary overthrows the vote and claims the Presidency… or if Obama declares himself emperor and refuses to leave… the amount of debt, deficits and promises will eventually overwhelm the economy and we'll get the MOTHER of all crashes.
Yikes.
Just remember… real estate has survived depressions, recessions, high interest rates, currency collapses (yes, 1971 was a collapse), stock market crashes; Presidential assassinations, attempted assassinations and impeachments; hanging chads; AIDS, Ebola, Zirka; civil unrest, Reefer Madness and disco.
You get the idea.
Real estate isn't going anywhere short of a revocation of private property rights or a life-ending collision with an asteroid.
The key is whether YOU and YOUR portfolio will survive.
We'd argue the fat spot in the middle is a safer bet… even though many say the middle class is being wiped out.
True.  But that's only financially.
So instead of owning a big home in the suburbs in a pricey state, the no-longer middle class might need to rent a smaller home in a more affordable market.
And if YOU build a great boots-on-the-ground team in those more affordable, low tax, strong infrastructure markets… you'll be there to meet their needs.
Sure, you could make more money faster playing at the margin… IF you get it right.  And maybe there's some high risk room in your portfolio to play there.
It's REALLY exciting when you buy a property for $500,000 and sell it a year later for $650,000.

But back to our article…
"Inventory has also risen at the higher end of the market, climbing almost 8% for homes in the $500,000 to $750,000 range."
Sure, that's just a data point on a curve.  But it's a trend worth noting.  It says the higher end of the market is slowing down.
We got lots of lessons in 2008.  Many the hard way.  But we got them.
Speculators… people buying at a high price in a hot market hoping to sell quickly to the next guy or pull out free equity with cheap financing… got stuck with underwater properties and negative cash flow.
Ouch.
So we think it's really smart right now to be hyper-attentive to YOUR market selection, team, property, financing structure, CASH FLOW… and maintain some liquid reserves both inside and outside the banking system.
Then pay attention.
If times are good,  the mega wave of Millennials, lower-middle class folks, immigrants attracted by opportunity (assuming we let them in), will all push up into the middle markets and price points.
But… you'll have to work harder to find good deals.
This is where a GREAT local team who LOVES you is awesome.  They'll help you exploit micro-inefficiencies and find great deals at the street level.
And if times are bad… even really bad… then all the folks who are riding high on today's bubbles in the stock market, or have high paying jobs in debt-driven industries, might see the music stop.
They'll move DOWN from the top… into more affordable markets and product types.
But good deals will be plentiful during the transition… just like in the wake of 2008.
Back then, those who had soundly structured portfolios, even if they were underwater, could hold on through the down trough.
And those who were both soundly structured AND liquid could go shopping to ADD to their portfolios at below-replacement cost prices.  Ah, the good old days!
As investors, we're thankful the market isn't level.  The schisms are where all the opportunity is.
Best of all, it's guilt free profit.  
Because the only way you really succeed in income property investing is by collecting a portfolio of properties you're committed to maintaining, and collecting a portfolio of tenants you're committed to serving.
In other words, you do well by doing good…and we hope you do.
More From The Real Estate Guys™…
The Real Estate Guys™ radio show and podcast provides real estate investing news, education, training and resources to help real estate investors succeed.
Here are some thoughts for real estate investors in the wake of Donald Trump's "stunning upset" in the U.S. Presidential election…
The 2016 election has obviously been very polarizing.  We're just a couple of real estate guys trying to figure out how policies, economics and the mood of the market create challenges and opportunities for real estate investors.
So now that we know the election results, we thought it would be a good time to focus forward.
About half the US population is angry or depressed. The other half is hopeful they've found the guy who'll "drain the swamp" and "make American great again." Time will tell.
We're old enough to remember people feeling the same way in several past elections. Jubilation and angst. Hope and fear. Pride and disappointment. Lots of tension.
But the world kept spinning. The sun still came up. Trees kept growing. People kept living… eating, drinking, sleeping, vacationing, shopping; going to school, the doctor, the movies… and paying their rent. 🙂
Over the decades real estate investors have found ways to profit… in spite of wars, social unrest, political scandals, 20% interest rates, stock market crashes, recessions, and on and on and on.
Personally, the 2008 financial crisis was WAY worse for our business and personal lives than any single election. Millions were lost. Companies failed. Properties were lost.
But life went on. Great lessons were learned. Powerful friendships were forged. Profitable investments were made.
As President Obama said in his post-election speech, "…we learn from our mistakes, we do some reflection, we lick our wounds, we brush ourselves off, we get back in the arena, we go at it. We try even harder the next time."
In 2017, President Trump will be facing huge challenges. Just like President Obama did in 2009 and President Reagan did in 1981.
Will Trump succeed?
Not if the goal is to please all the people all the time. Just like with Obama and every other administration before, there will be winners and losers. It's just a matter of WHO wins and loses, and how big a slice of the population they represent.
To paraphrase Abraham Lincoln, "The best way to help the losers is not to become one of them."
So it isn't what President Trump does or doesn't do that has the most impact on our lives. It's what WE do in response to whatever's happening around us that determines our future.
Here are some of the things for real estate investors to think about moving forward…
Uncertainty could stifle short term traditional job creation.
Donald Trump has vowed to "repeal and replace Obamacare." Whether you think that's good or bad, no one has any idea what it actually looks like.
Small businesses, who account for the vast majority of job creation in the U.S., will be facing an uncertain landscape… yet again. Just as they did when Obamacare was introduced and rolled out.
One principle we've learned is that a confused mind won't act.
So unless and until this issue is decided quickly, businesses will hesitate. We won't be surprised if conventional job growth remains tepid in the short term.
With that said, people still need to eat. And whether a Trump administration and Republican Congress shrink social programs or they collapse under their own faulty model, people are going to need to find ways to make a living… with or without conventional job creation.
So we think the "virtual" economy will continue to grow. That means, as landlords, we may need to become more flexible in how we document "employment" when qualifying tenants.
Speaking of tenants…
Communities of undocumented residents may lose residents.
If the government begins to move toward deporting undocumented residents… or those residents believe they will… some residents may decide to leave first.
This happened in Arizona in the mid-2000's. And landlords who had a large population of undocumented residents experienced a large and rapid decline in occupancy.
So take a look at the tenant mix in your portfolio and consider how immigration policy might affect you.
Stability could become the "hot" investment criteria.
Long before Donald Trump showed up on the political scene, much less won the Presidency, we've been advocates of investing in things that are real and essential.
That's because as volatile as our political environment is, the very fragile financial eco-system is arguably much more potentially volatile… and will likely impact your investments and opportunities much more directly than politics.
Think about the paper asset market's (stocks, bonds, currency) reaction as Trump's victory became more apparent. At one point, Dow futures were down around 900 points. The news networks were incessantly reporting on the extreme volatility in "the markets".
Of course, by the next day, the Dow was UP over 200 points.
But do you remember seeing all the reports on how far real estate prices and rents were falling on election night.
No? That's because there weren't any. Real estate isn't part of "the markets" all the gamblers play in… and the media obsesses over. Far too boring.
So while paper asset investors were being nauseated on the roller coaster of election night results… real estate investors were munching popcorn and collecting rents on the merry-go-round of real assets.
That's because cash flows on real estate are among the most stable investments you can make.
So even though the world is uncertain, you can bring some stability into YOUR life with properly structured income producing real estate in the right markets.
And if you're so inclined, it's a great time to create a business providing those kinds of investments to worried investors.
Interest rates could rise… whether the Fed wants them to or not.
We're NOT saying it's going to happen. There are lots of reasons for it not to. We're just saying the odds are probably higher now because we're guessing the Fed isn't a fan of Donald Trump.
Both Trump and Summit at Sea™ faculty member Peter Schiff suggested that the Fed held interest rates down to help the Democrats. The idea being a rise in rates would crash the stock markets.
We don't know if that's true or not, but now that Trump has won, is it possible the Fed would hike rates in December just to spite him?
We'd hate to think so, but as we've all just observed, politics is a VERY NASTY business.
Even if the Fed doesn't raise rates directly, it's possible the markets will raise them anyway.
Major U.S. bond holders like China, Japan and Saudi Arabia have been selling bonds, which puts downward pressure on prices and upwards pressure on yields (rates).
We'll have more to say on interest rates in the near future. But for now, we continue to think real estate portfolios are probably better off structured with long-term fixed debt and adequate cash flows to survive decreases in net operating income.
Of all the aspects of a Trump administration, the one we find MOST fascinating is the dance between President Trump and the Federal Reserve.
Pass the popcorn please.
Until next time… good investing!
More From The Real Estate Guys™…
The Real Estate Guys™ radio show and podcast provides real estate investing news, education, training and resources to help real estate investors succeed.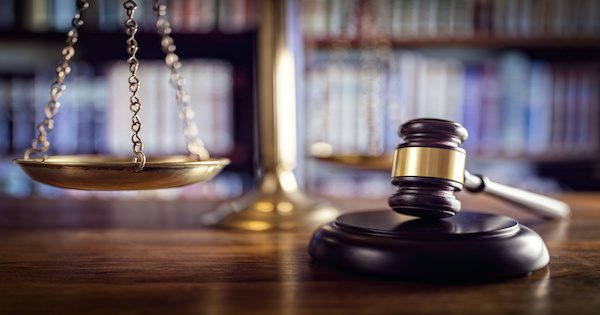 The top players in real estate have the top advisors.
In our latest episode, we take you to New York City to hear timeless wisdom from George H. Ross, known as Donald Trump's "right hand man" for real estate advice for four decades.
Below we share just a few wisdom nuggets from the interview.
Listen in (this is one to listen to again and again!) and you'll hear valuable advice. We're talking timeless wisdom. Personalities included in this episode of The Real Estate Guys™ radio show:
Your wisdom-seeking host, Robert Helms
His wise guy co-host, Russell Gray
World-class attorney, former Trump Organization vice president, and 88-year-old fountain of wisdom, George Ross
---
Listen
---
Subscribe
Broadcasting since 1997 with over 300 episodes on iTunes!
Review
When you give us a positive review on iTunes you help us continue to bring you high caliber guests and attract new listeners. It's easy and takes just a minute! (Don't know how? Follow these instructions.)  Thanks!
---
Making it big in the big leagues of real estate
New Yorker George Ross, has been practicing law for six decades. He's been a confidant and consultant for big corporations, trusted by billionaires because of his expertise.
He's overseen hundreds of deals, with behind-the-scenes stories from his work with Mr. Trump for the past several decades.
One of the biggest things Ross has learned?
"In real estate transactions, it doesn't matter if it's big or small – it's just got more zeros. It's the same. Just the numbers change," said Ross.
"Fortunes have been lost and made in real estate. If you don't know what you're doing, get out of it," he adds.
On working with Donald Trump
Decades ago, Ross advised the bold 27-year-old Trump on an "impossible" real estate deal in New York City. "He approached me and said, 'Come with me and we'll have fun. We'll build some buildings.' And we did," said Ross.
"It was a peculiar relationship. We didn't have any strings attached. I could leave any time I wanted. He asked my opinion on deals. I would tell it like it is. He knew he was getting an honest opinion."
After four decades of a working relationship, Ross has seen Trump in many different situations.
"He never wanted to be ordinary," said Ross. "He had the ability to convince people to do things they wouldn't ordinarily do. He became anonymous with luxury. He became a brand."
Ross's opinion on the Trump's best attribute? "Surround yourself with quality people. He never micro-managed."
He also acknowledges the presidential candidate's flamboyant characteristics. "Does he have an ego as big as a house? No question, he always has," said Ross. "Does he have a tendency to exaggerate? Absolutely. He knows when he's being a showman."
Ross's master tips for approaching negotiation
Most people assume that negotiation has to be adversarial, a win-lose situation. "It doesn't have to be that way," said Ross. "Negotiation is not winning. It's making a deal."
"The best real estate contract is one I can throw in a drawer and never look at," said Ross. Why? Because he trusted the people he negotiated with. Ross advised building a relationship of trust, using the following principles:
Learn as much as you can about the people you are negotiating with. Search their name online, talk to people who know them.
Seek to understand what impresses them.
Help them feel comfortable – they will work with you if they like you.
Take time. Don't rush it.
He shares the idea of "invested time," meaning that when you get the other party to invest their energy, money, and time in a deal, they don't want to give it up.
Being an advisor on NBC's "The Apprentice"
At one point, Trump called Ross in his office and asked him to be a judge on a reality TV show for entrepreneurs. He decided to try it out.
Although he'd been a lawyer for 60 years, an NYU law professor for 20 years, it was the first time Ross was recognized by strangers in airports.
"It was great for me," said Ross, who appeared on the show for 10 years. "I never realized the power of television. Never."
How to get started in real estate investing
When getting started, if you haven't got money to invest, you need to build a reputation. Here's how Ross says to do that:
"Go to the best real estate broker and say, 'I'm going to be the biggest client you ever had. Not now, but if you treat me right, I'll be your best client.'"
Once you do that, the broker smells money. People are attracted to confidence.
"You take that information and analyze it, then you go to the second best broker," said Ross. "Say the same thing. Use the information you had from the first guy. Before you know it, you've got a reputation."
Then Ross says to borrow as much as you can, for as long as you can.
For those who've run out of their own resources, there's smart syndication, using other people's money to invest.
Last word of advice: Don't be afraid of mistakes along the way. As Ross likes to say, "If you haven't failed, you haven't lived."
---
More From The Real Estate Guys™…
The Real Estate Guys™ radio show and podcast provides real estate investing news, education, training and resources to help real estate investors succeed.
Trump and Sanders and a Bigger Economic Picture
In the recent New Hampshire primary vote, Trump and Sanders brought home big wins. Donald Trump summed it up in his New Hampshire victory speech…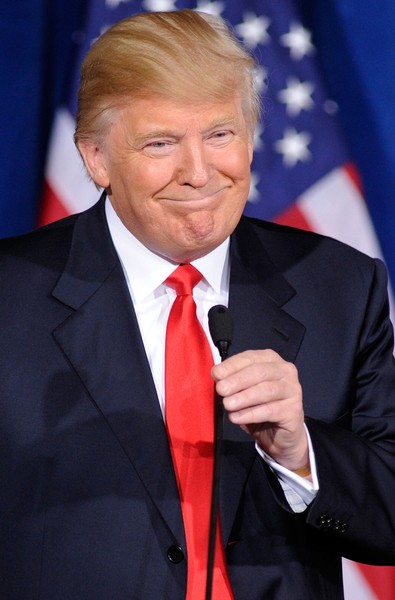 "If we had 5 percent unemployment, do you really think we'd have these gatherings?"
He could be right.
In spite of "glowing" employment reports and a Fed so confident in the "strength" of the economy it raised interest rates a "whopping" 25 basis points for the first time in nearly a decade…the ire of the electorate (and the stock market) could be telling a much different story.
John Burns Consulting recently issued a report confirming something we've been projecting for quite some time:
When it comes to real estate, for homeowners or renters (and therefore for landlords), the basis for growth isn't from foreigners snapping up U.S. real estate as a safe haven…or from hedge funds pumping billions of dollars into single-family home speculation…The real driver underneath fundamental real estate strength is real growth in both jobs and wages.
But in spite of the 4.9% unemployment rate touted by the government, that same government says labor participation is historically very low.
Look at this chart from the Bureau of Labor Statistics:
Boomers to blame? 
Some say the decline in labor participation is due to baby boomers retiring, but the government's very own stats don't support this assertion…
From 2004 to 2014, the only age group to INCREASE in labor participation was age 55 and OLDER.
Labor participation for anything UNDER 55 was actually NEGATIVE.
Clearly, baby boomers aren't driving down the labor participation rate.  They're the main group propping it UP!
What about wages?
Back in October 2014, Pew Research revealed that real wages have been stagnant (at best) for decades:
More recently, the Bureau of Labor Statistics reported real earnings notched up a tad, but a big chunk of the tiny gain came from a lower CPI (Consumer Price Index).
So small pay raises supplemented by lower prices produced a slight increase in purchasing power.
Is that enough to sustain the robust rental increases landlords have been enjoying the last couple of years?
No.  That's probably why people are moving to more affordable markets.  A trend we expect to continue.
As you can see, it's easy to get lost in the statistical weeds.
But the New Hampshire results are telling an easy to understand message on both sides of the aisle.
This economy isn't booming for working class folks.
So the voters want to kick the bums out, make America great again, return the power to the people, and stick it to the Wall Street elites…which explains (at least partly) the surprising popularity of candidates like Trump and Sanders.
Will the Fed continue to raise rates in an attempt to instill confidence?  
Based on the market's reaction, it's hard to imagine they will.  After all, the stock market's been throwing a hissy fit since the December "hike".  Just like Peter Schiff said they would.
As we discussed in a recent newsletter, the Fed rate increase resulted in a DECREASE in mortgage rates.
That's because investors dumped stocks for the "safety" of bonds, pushing yields down (yields or interest rates DECREASE when the prices of the bonds are bid UP by growing demand).
Great!  Cheaper money is always nice for real estate investing.
It's a reminder that bad times can be great times for investors, so don't be dismayed by economic uncertainty.
Oil's still not well…
Another big concern for 2016 remains the impact of lower oil prices on the credit markets.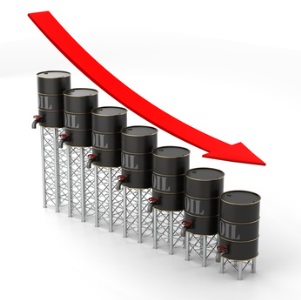 If oil prices remain suppressed for whatever reason, while it's great for consumers (your tenants), it makes it harder for indebted oil companies (employers) to meet their debt obligations.
No surprise U.S. oil bankruptcies have spiked 379%!
And if Wall Street levered up on oil bonds the way they did with sub-prime mortgage bonds, a meltdown in oil bonds could trigger another epic financial crisis…maybe even The Real Crash Peter Schiff has been warning about.
We don't know.  We just keep watching.
For real estate investors, the message is the same as it's been for a while…
Affordable properties in tax and business friendly states with good infrastructure, diverse economic drivers, and quality of life amenities will probably see a disproportionate influx of people and businesses.
So while real estate, like everything else, will be impacted by a financial crisis…it isn't an asset easily dumped by panicked investors.
And the powers that be, from governments to central banks to big business, are all highly motivated to prop up real estate.
Even better, if you've locked in super cheap mortgage money for the long term, and picked properties which conservatively cash flow, you're in a position to ride out a storm.
And if you're really prepared, you may have converted some of your equity into cash in case prices fall.
As he told us before he was a Presidential candidate, Donald Trump says in the down times, it's always good to have some cash on hand to go bargain shopping.
For now, the Trump and Sanders freight train seems to be telling us Main Street isn't drinking the "all is well" Kool-Aid.
So our focus remains on markets, properties and financing structures which position real estate investors to prosper in an economy that isn't yet on solid footing for Main Street.
After all, that's where our tenants live.
Until next time…
Good Investing!