Here are some thoughts for real estate investors in the wake of Donald Trump's "stunning upset" in the U.S. Presidential election…
The 2016 election has obviously been very polarizing.  We're just a couple of real estate guys trying to figure out how policies, economics and the mood of the market create challenges and opportunities for real estate investors.
So now that we know the election results, we thought it would be a good time to focus forward.
About half the US population is angry or depressed. The other half is hopeful they've found the guy who'll "drain the swamp" and "make American great again." Time will tell.
We're old enough to remember people feeling the same way in several past elections. Jubilation and angst. Hope and fear. Pride and disappointment. Lots of tension.
But the world kept spinning. The sun still came up. Trees kept growing. People kept living… eating, drinking, sleeping, vacationing, shopping; going to school, the doctor, the movies… and paying their rent. 🙂
Over the decades real estate investors have found ways to profit… in spite of wars, social unrest, political scandals, 20% interest rates, stock market crashes, recessions, and on and on and on.
Personally, the 2008 financial crisis was WAY worse for our business and personal lives than any single election. Millions were lost. Companies failed. Properties were lost.
But life went on. Great lessons were learned. Powerful friendships were forged. Profitable investments were made.
As President Obama said in his post-election speech, "…we learn from our mistakes, we do some reflection, we lick our wounds, we brush ourselves off, we get back in the arena, we go at it. We try even harder the next time."
In 2017, President Trump will be facing huge challenges. Just like President Obama did in 2009 and President Reagan did in 1981.
Will Trump succeed?
Not if the goal is to please all the people all the time. Just like with Obama and every other administration before, there will be winners and losers. It's just a matter of WHO wins and loses, and how big a slice of the population they represent.
To paraphrase Abraham Lincoln, "The best way to help the losers is not to become one of them."
So it isn't what President Trump does or doesn't do that has the most impact on our lives. It's what WE do in response to whatever's happening around us that determines our future.
Here are some of the things for real estate investors to think about moving forward…
Uncertainty could stifle short term traditional job creation.
Donald Trump has vowed to "repeal and replace Obamacare." Whether you think that's good or bad, no one has any idea what it actually looks like.
Small businesses, who account for the vast majority of job creation in the U.S., will be facing an uncertain landscape… yet again. Just as they did when Obamacare was introduced and rolled out.
One principle we've learned is that a confused mind won't act.
So unless and until this issue is decided quickly, businesses will hesitate. We won't be surprised if conventional job growth remains tepid in the short term.
With that said, people still need to eat. And whether a Trump administration and Republican Congress shrink social programs or they collapse under their own faulty model, people are going to need to find ways to make a living… with or without conventional job creation.
So we think the "virtual" economy will continue to grow. That means, as landlords, we may need to become more flexible in how we document "employment" when qualifying tenants.
Speaking of tenants…
Communities of undocumented residents may lose residents.
If the government begins to move toward deporting undocumented residents… or those residents believe they will… some residents may decide to leave first.
This happened in Arizona in the mid-2000's. And landlords who had a large population of undocumented residents experienced a large and rapid decline in occupancy.
So take a look at the tenant mix in your portfolio and consider how immigration policy might affect you.
Stability could become the "hot" investment criteria.
Long before Donald Trump showed up on the political scene, much less won the Presidency, we've been advocates of investing in things that are real and essential.
That's because as volatile as our political environment is, the very fragile financial eco-system is arguably much more potentially volatile… and will likely impact your investments and opportunities much more directly than politics.
Think about the paper asset market's (stocks, bonds, currency) reaction as Trump's victory became more apparent. At one point, Dow futures were down around 900 points. The news networks were incessantly reporting on the extreme volatility in "the markets".
Of course, by the next day, the Dow was UP over 200 points.
But do you remember seeing all the reports on how far real estate prices and rents were falling on election night.
No? That's because there weren't any. Real estate isn't part of "the markets" all the gamblers play in… and the media obsesses over. Far too boring.
So while paper asset investors were being nauseated on the roller coaster of election night results… real estate investors were munching popcorn and collecting rents on the merry-go-round of real assets.
That's because cash flows on real estate are among the most stable investments you can make.
So even though the world is uncertain, you can bring some stability into YOUR life with properly structured income producing real estate in the right markets.
And if you're so inclined, it's a great time to create a business providing those kinds of investments to worried investors.
Interest rates could rise… whether the Fed wants them to or not.
We're NOT saying it's going to happen. There are lots of reasons for it not to. We're just saying the odds are probably higher now because we're guessing the Fed isn't a fan of Donald Trump.
Both Trump and Summit at Sea™ faculty member Peter Schiff suggested that the Fed held interest rates down to help the Democrats. The idea being a rise in rates would crash the stock markets.
We don't know if that's true or not, but now that Trump has won, is it possible the Fed would hike rates in December just to spite him?
We'd hate to think so, but as we've all just observed, politics is a VERY NASTY business.
Even if the Fed doesn't raise rates directly, it's possible the markets will raise them anyway.
Major U.S. bond holders like China, Japan and Saudi Arabia have been selling bonds, which puts downward pressure on prices and upwards pressure on yields (rates).
We'll have more to say on interest rates in the near future. But for now, we continue to think real estate portfolios are probably better off structured with long-term fixed debt and adequate cash flows to survive decreases in net operating income.
Of all the aspects of a Trump administration, the one we find MOST fascinating is the dance between President Trump and the Federal Reserve.
Pass the popcorn please.
Until next time… good investing!
More From The Real Estate Guys™…
The Real Estate Guys™ radio show and podcast provides real estate investing news, education, training and resources to help real estate investors succeed.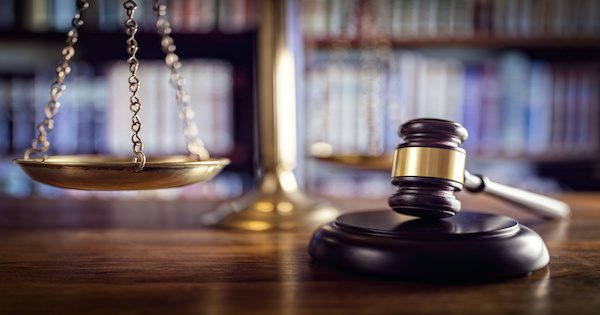 The top players in real estate have the top advisors.
In our latest episode, we take you to New York City to hear timeless wisdom from George H. Ross, known as Donald Trump's "right hand man" for real estate advice for four decades.
Below we share just a few wisdom nuggets from the interview.
Listen in (this is one to listen to again and again!) and you'll hear valuable advice. We're talking timeless wisdom. Personalities included in this episode of The Real Estate Guys™ radio show:
Your wisdom-seeking host, Robert Helms
His wise guy co-host, Russell Gray
World-class attorney, former Trump Organization vice president, and 88-year-old fountain of wisdom, George Ross
---
Listen
---
Subscribe
Broadcasting since 1997 with over 300 episodes on iTunes!
Review
When you give us a positive review on iTunes you help us continue to bring you high caliber guests and attract new listeners. It's easy and takes just a minute! (Don't know how? Follow these instructions.)  Thanks!
---
Making it big in the big leagues of real estate
New Yorker George Ross, has been practicing law for six decades. He's been a confidant and consultant for big corporations, trusted by billionaires because of his expertise.
He's overseen hundreds of deals, with behind-the-scenes stories from his work with Mr. Trump for the past several decades.
One of the biggest things Ross has learned?
"In real estate transactions, it doesn't matter if it's big or small – it's just got more zeros. It's the same. Just the numbers change," said Ross.
"Fortunes have been lost and made in real estate. If you don't know what you're doing, get out of it," he adds.
On working with Donald Trump
Decades ago, Ross advised the bold 27-year-old Trump on an "impossible" real estate deal in New York City. "He approached me and said, 'Come with me and we'll have fun. We'll build some buildings.' And we did," said Ross.
"It was a peculiar relationship. We didn't have any strings attached. I could leave any time I wanted. He asked my opinion on deals. I would tell it like it is. He knew he was getting an honest opinion."
After four decades of a working relationship, Ross has seen Trump in many different situations.
"He never wanted to be ordinary," said Ross. "He had the ability to convince people to do things they wouldn't ordinarily do. He became anonymous with luxury. He became a brand."
Ross's opinion on the Trump's best attribute? "Surround yourself with quality people. He never micro-managed."
He also acknowledges the presidential candidate's flamboyant characteristics. "Does he have an ego as big as a house? No question, he always has," said Ross. "Does he have a tendency to exaggerate? Absolutely. He knows when he's being a showman."
Ross's master tips for approaching negotiation
Most people assume that negotiation has to be adversarial, a win-lose situation. "It doesn't have to be that way," said Ross. "Negotiation is not winning. It's making a deal."
"The best real estate contract is one I can throw in a drawer and never look at," said Ross. Why? Because he trusted the people he negotiated with. Ross advised building a relationship of trust, using the following principles:
Learn as much as you can about the people you are negotiating with. Search their name online, talk to people who know them.
Seek to understand what impresses them.
Help them feel comfortable – they will work with you if they like you.
Take time. Don't rush it.
He shares the idea of "invested time," meaning that when you get the other party to invest their energy, money, and time in a deal, they don't want to give it up.
Being an advisor on NBC's "The Apprentice"
At one point, Trump called Ross in his office and asked him to be a judge on a reality TV show for entrepreneurs. He decided to try it out.
Although he'd been a lawyer for 60 years, an NYU law professor for 20 years, it was the first time Ross was recognized by strangers in airports.
"It was great for me," said Ross, who appeared on the show for 10 years. "I never realized the power of television. Never."
How to get started in real estate investing
When getting started, if you haven't got money to invest, you need to build a reputation. Here's how Ross says to do that:
"Go to the best real estate broker and say, 'I'm going to be the biggest client you ever had. Not now, but if you treat me right, I'll be your best client.'"
Once you do that, the broker smells money. People are attracted to confidence.
"You take that information and analyze it, then you go to the second best broker," said Ross. "Say the same thing. Use the information you had from the first guy. Before you know it, you've got a reputation."
Then Ross says to borrow as much as you can, for as long as you can.
For those who've run out of their own resources, there's smart syndication, using other people's money to invest.
Last word of advice: Don't be afraid of mistakes along the way. As Ross likes to say, "If you haven't failed, you haven't lived."
---
More From The Real Estate Guys™…
The Real Estate Guys™ radio show and podcast provides real estate investing news, education, training and resources to help real estate investors succeed.
Trump and Sanders and a Bigger Economic Picture
In the recent New Hampshire primary vote, Trump and Sanders brought home big wins. Donald Trump summed it up in his New Hampshire victory speech…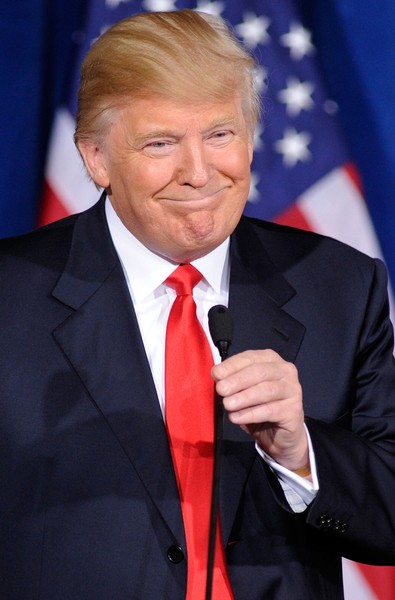 "If we had 5 percent unemployment, do you really think we'd have these gatherings?"
He could be right.
In spite of "glowing" employment reports and a Fed so confident in the "strength" of the economy it raised interest rates a "whopping" 25 basis points for the first time in nearly a decade…the ire of the electorate (and the stock market) could be telling a much different story.
John Burns Consulting recently issued a report confirming something we've been projecting for quite some time:
When it comes to real estate, for homeowners or renters (and therefore for landlords), the basis for growth isn't from foreigners snapping up U.S. real estate as a safe haven…or from hedge funds pumping billions of dollars into single-family home speculation…The real driver underneath fundamental real estate strength is real growth in both jobs and wages.
But in spite of the 4.9% unemployment rate touted by the government, that same government says labor participation is historically very low.
Look at this chart from the Bureau of Labor Statistics:
Boomers to blame? 
Some say the decline in labor participation is due to baby boomers retiring, but the government's very own stats don't support this assertion…
From 2004 to 2014, the only age group to INCREASE in labor participation was age 55 and OLDER.
Labor participation for anything UNDER 55 was actually NEGATIVE.
Clearly, baby boomers aren't driving down the labor participation rate.  They're the main group propping it UP!
What about wages?
Back in October 2014, Pew Research revealed that real wages have been stagnant (at best) for decades:
More recently, the Bureau of Labor Statistics reported real earnings notched up a tad, but a big chunk of the tiny gain came from a lower CPI (Consumer Price Index).
So small pay raises supplemented by lower prices produced a slight increase in purchasing power.
Is that enough to sustain the robust rental increases landlords have been enjoying the last couple of years?
No.  That's probably why people are moving to more affordable markets.  A trend we expect to continue.
As you can see, it's easy to get lost in the statistical weeds.
But the New Hampshire results are telling an easy to understand message on both sides of the aisle.
This economy isn't booming for working class folks.
So the voters want to kick the bums out, make America great again, return the power to the people, and stick it to the Wall Street elites…which explains (at least partly) the surprising popularity of candidates like Trump and Sanders.
Will the Fed continue to raise rates in an attempt to instill confidence?  
Based on the market's reaction, it's hard to imagine they will.  After all, the stock market's been throwing a hissy fit since the December "hike".  Just like Peter Schiff said they would.
As we discussed in a recent newsletter, the Fed rate increase resulted in a DECREASE in mortgage rates.
That's because investors dumped stocks for the "safety" of bonds, pushing yields down (yields or interest rates DECREASE when the prices of the bonds are bid UP by growing demand).
Great!  Cheaper money is always nice for real estate investing.
It's a reminder that bad times can be great times for investors, so don't be dismayed by economic uncertainty.
Oil's still not well…
Another big concern for 2016 remains the impact of lower oil prices on the credit markets.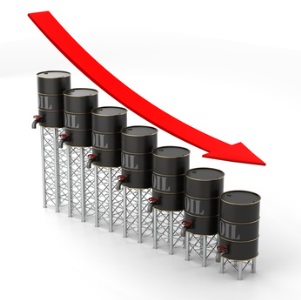 If oil prices remain suppressed for whatever reason, while it's great for consumers (your tenants), it makes it harder for indebted oil companies (employers) to meet their debt obligations.
No surprise U.S. oil bankruptcies have spiked 379%!
And if Wall Street levered up on oil bonds the way they did with sub-prime mortgage bonds, a meltdown in oil bonds could trigger another epic financial crisis…maybe even The Real Crash Peter Schiff has been warning about.
We don't know.  We just keep watching.
For real estate investors, the message is the same as it's been for a while…
Affordable properties in tax and business friendly states with good infrastructure, diverse economic drivers, and quality of life amenities will probably see a disproportionate influx of people and businesses.
So while real estate, like everything else, will be impacted by a financial crisis…it isn't an asset easily dumped by panicked investors.
And the powers that be, from governments to central banks to big business, are all highly motivated to prop up real estate.
Even better, if you've locked in super cheap mortgage money for the long term, and picked properties which conservatively cash flow, you're in a position to ride out a storm.
And if you're really prepared, you may have converted some of your equity into cash in case prices fall.
As he told us before he was a Presidential candidate, Donald Trump says in the down times, it's always good to have some cash on hand to go bargain shopping.
For now, the Trump and Sanders freight train seems to be telling us Main Street isn't drinking the "all is well" Kool-Aid.
So our focus remains on markets, properties and financing structures which position real estate investors to prosper in an economy that isn't yet on solid footing for Main Street.
After all, that's where our tenants live.
Until next time…
Good Investing!
The Real Estate Guys™ and Robert Kiyosaki have been friends for years…
Robert's also been a frequent guest on our radio show and always has great things to say.  So be sure to check out some of his past appearances below!
But first, here's a short message from Robert Kiyosaki about The Real Estate Guys™ …
Check out these episodes of The Real Estate Guys™ radio show featuring Robert Kiyosaki …
---

Robert Kiyosaki on the Financial System, Fake Teachers and Real Assets
Listen in to find out what the greatest selling financial author in the history of the world really thinks about the financial system, fake teachers, and real assets.
---
Robert Kiyosaki, Peter Schiff, Chris Martenson, Adam Taggart, and Brien Lundin with Expert Tips on Navigating Uncertain Times
Click here to read the Broadcast Blog … or Listen Now:
---
Robert Kiyosaki on Why the Rich Get Richer and You Can Too
Click here to read the Broadcast Blog or Listen Now:
---
Robert Kiyosaki Talks Second Chance – For Your Money, Your Life and Our World
Click here to read the Broadcast Blog or Listen Now:
---
Trump, Kiyosaki and What Government Could Learn from Real Estate Investors
Click here to read the Broadcast Blog or Listen Now:
---
Why "A" Students Work for "C" Students  – Robert Kiyosaki Looks at Education
Click here for the Broadcast Blog or Listen Now:
---
Finding Your Unfair Advantage with Robert Kiyosaki
Click here for the Broadcast Blog or Listen Now:

---
From the Summit at Sea™ with Robert & Kim Kiyosaki; plus Rich Dad Advisors Ken McElroy, Josh and Lisa Lannon and more!
Click here for the Broadcast Blog or Listen Now:
---
The Real Estate Guys™ radio show and podcast provides real estate investing news, education, training and resources real estate investors need to succeed.
The ultimate real estate guy is running for the ultimate political office. Government could learn a lot from real estate investors like Donald Trump and Robert Kiyosaki.
Like him or not, Donald Trump is a force to be reckoned with.
So we decided to risk a little controversy and take up a conversation about what government might learn from real estate investors and entrepreneurs like Donald Trump and Robert Kiyosaki.
Chiming in on the conversation for this episode of The Real Estate Guys™ Radio Show:
Your host and a man who regularly interviews billionaires, best-selling authors and Presidential candidates, Robert Helms
His co-host and a guy who wants to be billionaire, a best-selling author, and once voted for a winning Presidential candidate, Russell Gray
Presidential candidate, real estate mogul, reality TV star, best-selling author and a guy who's even richer than Forbes thought he was…Donald Trump
Real estate investor, entrepreneur, teacher and the greatest selling financial author in the history of the universe, Robert Kiyosaki
---
Listen
Subscribe
Broadcasting since 1997 with over 300 episodes on iTunes!
Review
Like the show? Help us reach new listeners by leaving us a quick review on iTunes. It takes just a minute of your time, and it would really help us out. Thank you so much!! (Don't know how? Follow these instructions.)
---
Even though we've had Donald Trump on the show before…and we got face to face with him in Iowa last January…and we've watched him on The Apprentice for years…and we've read several of his books…Heck, we've even interviewed Donald's ex-wife Ivana…
We still don't feel like we REALLY know Donald Trump.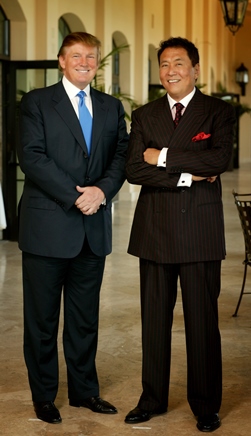 So when we heard Trump was running for President, we immediately called our friend Robert Kiyosaki….because in the course of co-authoring two best-selling books, Donald Trump and Robert Kiyosaki became friends.
So as we were flying into Phoenix to meet with Robert Kiyosaki, we started pondering what it would be like to have a bonafide real estate investor and entrepreneur in the White House.
And the bigger question is:  What could government learn from real estate investors and entrepreneurs like Donald Trump and Robert Kiyosaki?
Here's what we came up with…
Lesson #1:  Always add new customers
For a real estate investor, this means acquiring more tenants.  It's the BEST way to increase revenue and profits.
Notice this isn't "raising rents".
Real estate investors know you can't raise rents in a weak economy or you will LOSE tenants AND revenue.
In fact, even if you don't actually raise rents… if you tell the tenants you're thinking about it, they may move out…or start seriously looking for a more affordable option.
As a landlord, you're mission is to provide people a safe, affordable place to live.  When you fail to do this, your tenants move out…or never move in to begin with.
Seems to us a government's job is similar:  create a safe, affordable place for people and businesses to live.
When you do, you attract and retain people and businesses.  When you don't…you don't.
Lesson #2: More employees doesn't mean more success
The bigger your real estate empire grows, the more people you need to help manage it…property managers, maintenance crews, bookkeepers, tax advisors, lawyers and vendors and staff of all kinds.
ALL of these people don't pay you rent.  They feed off of the rental income.
If you don't add customers faster than employees, you'll go broke.  You should only add employees as your growth will permit.
The same is true for government.
When government grows faster than new business and productive population, there's a problem in the future.
Lesson #3: Cash flow is not profit
As a real estate investor, it's important to make your payments on time.  It builds good will with your suppliers, maintains a good credit rating and reduces your borrowing costs.
So if your rental income declines and you start relying on credit to pay your bills, everything may look fine to the outside world…for awhile…but your financial statements are telling you that you're headed for a disaster.
At some point, you'll run out of credit.  And even if the lenders are dumb enough to keep raising your credit limit, all you're doing is delaying the inevitable.
The REAL problem is you're not running a profitable operation.
When an investor is faced with this problem, the options are:
a) Increase revenue – this can be attempted by raising rents on existing tenants…IF the economy will permit it (see Lesson #1)…OR by acquiring new profitable tenants (assuming you don't waster your dwindling resources delaying a problem instead of fixing it); and/or…
b) Decrease expenses – this is hard to do…especially if it means cutting staff…but it's doing to happen anyway, so better to be proactive.  Kicking the can down the road (a popular political strategy) just means the problem (and the ultimate pain) gets bigger.
Every day your debt gets bigger, it takes more and more of your profit to service it.  That's money which can't be put into attracting new customers (Job #1) or retaining the most productive staff.
Debt is like a cancer.  When it gets to the point where a family, business or government must borrow simply to debt service…the cancer becomes terminal.
Lesson #4: Price is not wealth
In a monetary system designed to inflate (a topic too big for this blog)…it's easy to be deceived into thinking your successful when you're NOT.
For example, if you own a property with 10 units renting for $100 a month in 1960, your gross rental income is $1000 a month or $12,000 per year.
A property like this might be worth $120,000.
If today that same 10 unit building is now renting for $1,000 a month, your gross rental income is $10,000 a month for $120,000 per year.
So now the SAME property is worth $1.2 million. Yippee!  You're a millionaire!!!
But are you richer?
In dollars, yes.  In utility, no.  After all, you still have only 10 rental units.
What about measuring wealth by purchasing power?
Well, if in 1960, you could buy a brand new car for $2,000, your $120,000 property was worth 60 cars.
Today, you can buy a brand new car for $20,000.  So your $1.2 million property is worth…60 cars. About the same.
So you're a millionaire, but you still only have 10 tenants and enough wealth to buy 60 cars.  In terms of purchasing power, you're not richer at all.
There are trillionaires in Zimbabwe who can't buy a roll of toilet paper.  For them, net worth is not wealth.
So consider a company that produces 1000 widgets per month at $83.33 per widget.  And let's say it takes 20 employees to operate this business.
The company generates gross income of $83,333 per month or $1,000,000 per year.
Stay with us now…it's not that hard.  Simple math.
Now, because of inflation, costs go up, so the company has to raise its price to $100 per widget.
Assuming they continue to sell 1,000 widgets per month at the new price of $100 each, the company has now "grown" its sales to $100,000 per month or $1.2 million per year.  That's an increase of 20%!
But have they really grown?
They still only produce 1,000 widgets per month.  They still only employ 20 people.  They only maintained their same profit margin.
So in "nominal" (number) terms, they grew 20 percent.
But in terms of adding any real value to the economy (jobs, products), they haven't grown at all.
That's what a jobless recovery looks like.
Just as an investor or entrepreneur shouldn't be fooled by nominal growth that isn't corroborated by an increase in purchasing power, customers or real productivity…
Government should be careful about measuring the merit of any policy based solely on nominal growth.
Price is not wealth.
Lesson #5: Not all jobs are created equal
Real estate investors are very focused on jobs.  After all, it's hard for a tenant to pay the rent without an income.  So jobs are an important consideration when selecting a real estate market to invest in.
When we go into a real estate market, we don't just look at jobs.  We look for PRIMARY drivers.
A primary driver is an employer who sells outside of the region.  In other words, they are a funnel for bringing OUTSIDE money in.
So a business that builds computers, or software, or cars, or food, or whatever…and sells to customers outside the city they're located in…is a primary driver.
When the money from those out of area sales comes in and is paid out to LOCAL employees and suppliers, it then flows out to support the LOCAL economy.
And as the local people spend those funds on local services…such as auto service, dry cleaning, groceries, coffee, restaurants and the like…these SECONDARY businesses provide even more LOCAL employment.
BUT…without the PRIMARY business, many of these local businesses fail.
So a smart real estate investor picks markets where there are lots of healthy PRIMARY businesses…knowing that the secondary businesses will take care of themselves.
When a local, regional or national government creates an environment where primary businesses are welcome and can thrive, the secondary jobs will follow.
Conversely, no amount of stimulating secondary jobs through consumer spending alone can succeed.  It's PRIMARY employers which create the economic activity necessary to provide secondary jobs…and spending.
Someone has to bring money in from the outside.  That's why any country can't run trade deficits forever without eventually losing ALL its jobs.
Closing thoughts…
Will Donald Trump win the Presidency?  And if Trump wins, would he be a good President?
We don't know.  But there are two things we're sure of…
We agree with Robert Kiyoksaki…Trump's campaign will be entertaining and interesting.
And whether you agree with the Donald or not, having him in the race means more people are paying attention to the issues…and that's a good thing.
Last but not least, we think real estate investors and entrepreneurs have real world wisdom governments everywhere would be well served to pay attention to.  Maybe Donald Trump can make that happen…whether he wins or not.
---
Watch on YouTube
Want More?
The Real Estate Guys™ radio show and podcast provides real estate investing news, education, training and resources that help real estate investors succeed.
Donald Trump Real Estate Advice and Thoughts on the Economy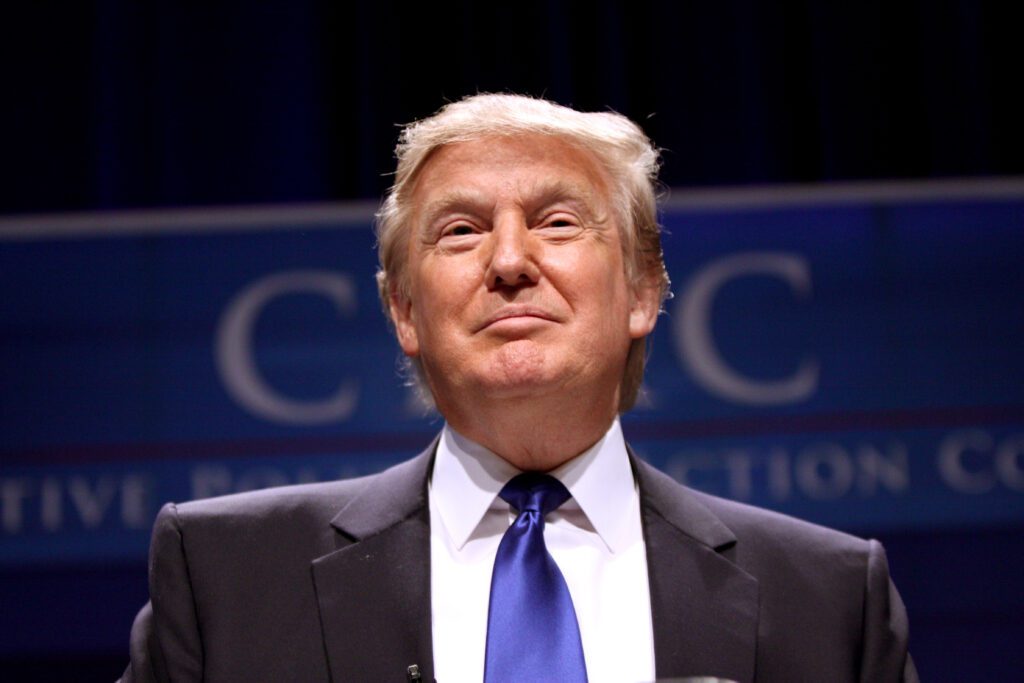 Not only is he the ultimate real estate guy, Donald Trump is a bigger than life icon of business, success and celebrity.  And Donald Trump real estate advice is something you don't want to miss. Never shy to share his thoughts on business, economics or politics, one thing is for sure: Donald Trump is nobody's fool.
And since he's seen his share of ups and downs in real estate, for our April Fool's edition of The Real Estate Guys™ radio show, we thought it would be fun to find out what The Donald thinks about the state of the real estate market today – and where the opportunities are. So, now's your chance to get Donald Trump real estate advice and see how it applies to your own personal investing.
Joining in on the conversation for this epic episode of The Real Estate Guys™ radio show:
Your fun, but never foolish host, Robert Helms
Your foolish co-host, Russell Gray
A man so experienced he's hard to fool, The Godfather of Real Estate Bob Helms
A man you'd be foolish not to listen to, Donald Trump
---
Listen
Subscribe
Broadcasting since 1997 with over 300 episodes on iTunes!
Review
Like the show? Help us reach new listeners by leaving us a quick review on iTunes. It takes just a minute of your time, and it would really help us out. Thank you so much!! (Don't know how? Follow these instructions.)
---
It's hard to imagine that anyone who's interested in business or real estate hasn't heard of Donald Trump.  He started out as (and continues to be) a New York City real estate developer and has built a diverse and respected business empire around a brand that has become a household name.  Even the GOP presidential hopefuls have sought out his advice and endorsement. He is clearly one of the most influential businessmen of our time.
Our continuing mission to bring you great ideas, perspectives, information and resources, and we're proud and excited to bring you this exclusive interview with Mr. Trump.  We asked him if he thinks this is a good time to buy real estate, where he sees the economy headed and what it takes to bounce back from tough times.  So listen in and find out what he has to say!
---
Listen on YouTube
Want More?
The Real Estate Guys™ radio show and podcast provides real estate investing news, education, training and resources that help real estate investors succeed.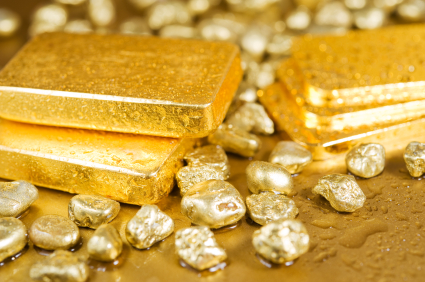 The right real estate agents are worth their weight in gold.  Part of developing your Midas Touch is learning how to find great agents and work effectively with them.
And speaking of Midas Touch, best-selling author Robert Kiyosaki calls in to share some thoughts about his new book by the same name.  He wrote it with some guy named Donald Trump.  We hear he's a pretty successful real estate guy and businessman.  So you can bet there are some nuggets of gold in this episode!
The golden voices featured into today's enriching episode:
Your host, the golden boy of real estate radio, Robert Helms
A man who's nickname for this episode is the Goldfather of Real Estate, Bob Helms
Special guest, our 2012 Summit at Sea™ featured faculty member and co-author of The Midas Touch, Robert Kiyosaki
As Mr. Kiyosaki reminds us deep into the broadcast, "You can't do a good deal with a bad partner."  We think we can safely add to that, "or a bad real estate agent."
The very term "agent" means that the real estate agent you choose represents YOU.  Sometimes we act like they're just checkout clerks at the grocery store (with all due respect to checkout clerks at the grocery store).  But a real estate agent isn't just processing a transaction.  He (or she) is representing YOU in the marketplace…your agent, your mouthpiece.
Long time listeners will remember all our rants our reputation and that good deals go to people who have great relationships.  Now if you're agent in a market is a schmuck, guess what the effect is on YOUR reputation in that market?  Of course, when you stop and think about it, it's "Duh!'.  That's why we do these shows.  So we all stop and think about these things.
Now that we've covered the obvious, the bigger discussion is about HOW you find a great agent and work effectively with them.  Since this isn't a transcript of the show, but an enticement to get you to listen, we won't belabor the details in this blog.  But considering The Goldfather has been investing since 1957 and brokering since 1980, you can be sure he knows a little bit about the topic.  And of course, Robert worked side by side with Bob for nearly 20 years before hanging up his license and becoming a hot shot radio talk show host.
Half way through the show, we take a call from our very good friend, Robert Kiyosaki.  We're just days away from hanging together with several dozen (actually over 200!) investors and faculty for our 10th annual Investor Summit at Sea™.  But don't worry about a sales pitch because the Summit is SOLD OUT.  Don't cry.  There's always next year.   But be sure to get on the Advance Notice list, or you might miss the boat next year.
Mr K (as we call him, since we have our own Robert in the house) tells us about his latest book, The Midas Touch.  And he shares some interesting personal insights into Donald Trump, now that they've written two books together.
Kiyosaki and Trump are also speaking together at live events promoted by the National Achievers Congress.  We're obviously bug fans of Robert, but we've also seen Mr. Trump speak live a few occasions and he's been great.  Much of TV (and radio) is scripted, edited and produced for brevity, so it's a real treat to hear icons of success like Trump and Kiyosaki (did we mention Tony Robbins is also speaking?) live and raw.  Plus, there's just something about getting out and away from the computer, phone and other noise of our daily routines to soak in knowledge and networking at a live event.
To learn more about the upcoming National Achievers Congress, visit SeeTrumpLive.com.  We'll be there.  We hope you are too!
For now, enjoy this week's episode of The Real Estate Guys™ radio show!

See Donald Trump, Robert Kiyosaki and Anthony Robbins LIVE and IN PERSON April 10-12, 2012 in San Jose, California!
If you're reading this, then we're guessing you care deeply about your personal success. You probably want more than you have and are looking for great ideas to help take you to the next level. Congratulations! You're in the right place.
In every generation there are people who become living legends, icons in their field and powerful brands that millions of people recognize and identify with.
In personal development and motivation, no one is more recognized than Anthony Robbins. Millions of people around the world including actors, athletes, captains of industry, powerful politicians and ordinary people of all types have turned to Anthony Robbins to make life-changing breakthroughs in their personal achievement.
Robert Kiyosaki has impacted the lives of tens of millions of people through his teachings on personal finance, investing and entrepreneurship. His signature book, Rich Dad Poor Dad has been translated into dozens of languages and is the best-selling financial book in history.
And of course, Donald Trump is one of the best known real estate and media personalities on the planet. He almost needs no introduction.
What do these amazing achievers have in common and how can they help you?
We can't presume to speak for any of them (that's why you should go hear what have to say for yourself), but based on our conversations with Robert Kiyosaki, reading several of each guy's books, and having seen them all speak several times, we have some ideas.
First, they want to make a difference in the world. Just like Steve Jobs told John Sculley when he was recruiting him away from Pepsi to join Apple, their businesses are bigger than just making money. They want to change the world.
Next, they know the power of ideas. Each one, in their own way, talks about how super-achievers think. And that the difference between being average and being exceptional starts with what's happening inside your head. Read any of their books and it becomes very clear that they all believe in the power of the mind.
We also think they understand the power of being there. All of these guys, and especially Trump, can reach millions of people through media for a lot less hassle than flying into San Jose to talk to a few thousand people in a conference center. And none of them need the speakers fees. It's obviously important to them to be there live.
We know that when you get people in a room to hear a live presentation, it is so much more powerful than watching the TV or listening to the radio. That's why, even though we're radio guys, we still do live events. It's harder for us, but it's more impactful for the audience.
After all, what is the value of just one good idea? Especially when you hear it in an environment where it can really sink in. We can't promise this event will change your life. But it might. One thing's for sure. If you're NOT there, then nothing they say will make a difference for you.
It's why we make it a point to attend live events and encourage all of our listeners to do the same. We don't know how many more opportunities you'll have in your life to see any or all of these three living legends speak live, but they'll be in San Jose in April. We're going to be there and we encourage you to be there too!
DONALD TRUMP – ANTHONY ROBBINS – ROBERT KIYOSAKI
LIVE IN SAN JOSE, CALIFORNIA – APRIL 10-12, 2012
Donald Trump is probably the most famous "real estate guy" who made it big, lost it all, then made it all back bigger and better than before.  What took him down you ask?  In his book, The Art of the Comeback, the Donald says it was complacency and The Tax Reform Act of 1986.   Remember that one?  It was that wonderful piece of legislation that crashed the real estate market and wiped out the Savings & Loan industry.  Oops.
Our point?  Actually, there's a few, such as how important it is to pay close attention (the opposite of complacency) to ANYTHING (including boring politics) that might affect the flow of money into any asset class – especially real estate.  That's one reason why we've had so many economists on over the last several months.  Which brings us to the main point of this episode of The Real Estate Guys™ Radio Show, which is to address the question: What is the best way to move forward in this market based on all of the lessons of past markets?
Pulling the sleigh of broadcast excellence over the mountains and through the hills (and valleys) of the currently snow covered real estate landscape:
Robert, the red-nosed show host, Helms
Russell, the noseless co-host, Gray (brown was the only color left in the box and he didn't want to wear it)
When navigating your own real estate investing sleigh through the foggy night of post-recession real estate, it's very handy to have a shiny red nosed guide (beer consumption does serve a valuable investment purpose!).  There's nothing like experience to light the way for those just starting out.  And with low prices, a growing population, low interest rates, more renters, and less new building, it sure looks like a GREAT time to get started – or for those who got lost in the last financial blizzard, re-started and pointed in the right direction.
Focusing on the right fundamentals is essential to long term success.  Legendary football coach Vince Lombardi is said to have begun each year's training camp by addressing his team of professional athletes. Lombardi would hold up a football and state the obvious, "Gentleman, this is a football."  In other words, start at the beginning and build your career on a solid foundation of fundamentals.
So whether you're brand new or a seasoned vet looking to kick off the New Year on the right foot, listen in as we unwrap some of the lessons of markets passed and hang ornaments of wisdom on your real estate investing tree.  Lots of people paid a big price for all these valuable lessons, so even though you get them for next to nothing, don't overlook their importance.
May the New Year bring you and yours health, wealth and happiness!
Listen now!
Don't miss a show – subscribe to the free podcast!
Want More?  Sign up for The Real Estate Guys™ free newsletter!
The Real Estate Guys™ Radio Show podcast provides education, information and training to help investors make money with their real estate investments.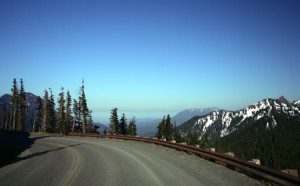 A bend in the road is not the end of the road – unless you fail to make the turn! Your ability to adjust to a rapidly changing landscape can be the difference between staying on the road to riches or flying off a cliff.
For many investors, the last three years have been a total wreck.  For others, it's been a challenging off-road excursion.  For some, it's been a real test of their abilities to operate their investment vehicle under the most extreme conditions.  In any case, there are great lessons to be learned from everyone's experiences.
So we decided to catch up with one investor who's gone from rags to riches to rags and is coming back bigger and better than ever!
At track side for this episode:
Ace Driver and Show Host, Robert Helms
Crew Chief and Co-Host, Russell Gray
The Godfather of Real Estate, Bob Helms
Special Guest, the Comeback Kid, David Campbell
From Donald Trump to Walter Sanford to Robert Kiyosaki, we never get tired of hearing the riches to rags to riches stories.  Successful people are successful – even when they're failing – because they know how to manage their fears, analyze their failures, get the lessons and take effective action to come back bigger and better than before.
David shares his humble beginning as a high school band teacher with big dreams but small means.  He then talks about his road to riches and the challenges he faced when his California Dream was taken down by the meltdown.
The faster you're going, the quicker you need to react to changes in the landscape.  David takes us through his thought process as he shifted his investment philosophy, strategy and tactics.  Today, he invests very differently than when he started and is enjoying great success.
David reveals the markets, property types and investment objectives he is pursuing today.  Plus, he shares one specific technique he used to acquire property – even though he didn't have much cash or credit to work with.  This is one of our favorite shows!   We think you'll like it too.
Don't miss a show!  Subscribe to the Free Podcast
Want More?  Sign Up for The Real Estate Guys Free Newsletter!