Your Guide to the Ultimate Short-Term Rental Property Returns
A niche of short term rental properties with long term potential for CASH FLOW!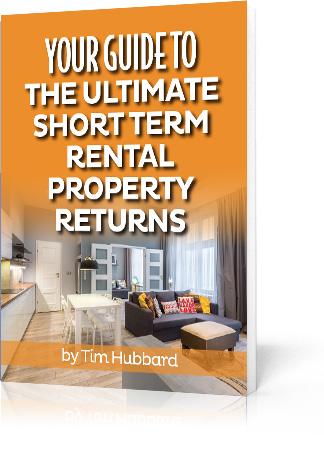 Millions of people are choosing alternatives to hotels for their business trips and vacations … And this trend has been going and growing every year since Airbnb was founded in 2008.
Will the appeal of these hotel alternatives continue?  We think so. When folks rent your short-term rental, you give them more than a room … you give them a unique, authentic experience. 
And if you think everyone is into the short-term rental game … you're WRONG!
Demand is growing much faster than supply … which means a major opportunity for investors to make a profit. 
But not all markets and properties are created equal. That's why our friend Tim Hubbard … an international investor, world traveler, and Owner and Managing Director for Midtown Stays (a highly successful short-term rental property company) … put together this guide.
In this special report discover:
✓ How to find the right short-term rental market and submarket
✓ How to choose a property
✓ What factors to include in your due diligence
✓ And more!
Learn all you need to know about short-term rentals with long-term benefits! 
Get started by filling out the form below to access Your Guide to the Ultimate Short-Term Rental Property Returns.
Halloween may be yesterday's news, but we've collected a killer bunch of horror stories that will give you a good spook … no matter what time of year it is.
In this annual segment, we'll share seven tales of real estate investing gone horribly wrong … and the lessons investors took away from their nightmarish experiences.
This blog post features four of the stories … to hear the full collection, including stories about downed trailer parks, burning buildings, and more, listen to our podcast episode!
In our 2017 edition of Halloween Horror Stories you'll hear from:
Your far-from-frightening host, 

Robert Helms

His co-host, an all-around scary guy, 

Russell Gray

Formidable five-decade investor,

Bob Helms

Our formerly frightened guests
---
Listen
---
Subscribe
Broadcasting since 1997 with over 300 episodes on iTunes!
---
Review
When you give us a positive review on iTunes you help us continue to bring you high caliber guests and attract new listeners. It's easy and takes just a minute! (Don't know how? Follow these instructions).
Thanks!
---
Drugs, guns, and squatters
Peter and Monique bought a property … only to find out it was quite a nightmare. The pair bought a C-class apartment building about a year ago.
"The issue was not the fire, or the landscaper that was shot, or the gun that was pulled on the on-site manager, or the homeless people who set up in one of the empty apartments for Valentine's Day," says Peter. "No, the problem was even worse than that … it was the property management company."
Peter and Monique thought they did their due diligence.
Their property management company, which the last property owner had also used, was the biggest and best in the state.
But the numbers started telling a different story.
Still, when Peter and Monique spoke to the people at the property management company, they were pleasant and reassuring.
The numbers kept sliding … for eight months, until the couple finally decided to hire a new property management company.
The pair discovered after the fact that the former management company had been negligent on all fronts. Although the company had a set of policies and standards that looked great on paper, they hadn't been following them.
The property managers were not screening tenants, paying important bills, or handling maintenance issues. Some leaks hadn't been fixed for MONTHS.
One of the most difficult parts of the situation was saying goodbye to the former company, who Monique and Peter had been friendly with and liked personally.
But today, Monique and Peter have contracted with a smaller boutique property management company that an investor acquaintance recommended to them.
They have weekly check-ins with the property management company, which has been staying on top of issues, so far.
Lesson: Don't trust a property management company just because someone else trusts them. Do your due diligence … and then let the numbers inform your decisions. And always keep tabs on your property manager with regular check-ins and in-person visits.
The money pit
Felicia is a doctor and frequent traveler. She's also a real estate investor.
She's a busy lady. So, when her real estate agent found a great deal on a portfolio of eight homes while Felicia was out of town, Felicia didn't hesitate to say yes.
Four properties were in good condition and already had tenants, while the other four were fixer-uppers. Not a problem … Felicia figured she could use the profits from the first four homes to fix up the second set of four.
The fixer-uppers were in C- and D-class neighborhoods, and Felicia discovered that her attempts at repairs were constantly thwarted … because every time her contractors left equipment and materials outside, they were stolen.
She was sinking money into the properties at a horrifying rate. Finally, Felicia asked how much it would cost to do all the repairs.
She got a $50,000 loan from her bank and used it to complete the repairs … only to discover that her 50k was gone and the buildings still weren't ready for tenants.
At that point, she had to decide whether to keep digging herself into an even deeper hole. She decided to sell.
Felicia says if she could have done it differently, she would have made sure her investing partner was on board before proceeding with the deal. She found out after the fact that her partner hadn't even made on-site visits while she was out of town.
She also would have had a general contractor or inspector go through the fixer-uppers and give her a quote and a time frame for repairs.
And finally, she would've made sure she was well capitalized so she could finance the repairs.
Lessons: Do your due diligence before purchasing a property. Understand your partner and make sure they're all in. And if you do get into a bad situation, make sure you have the awareness to know when to stop.
The chilling chop saw massacre
Michael M. was driving by his property one day when he saw something truly horrifying … his tenant had fired up a chop saw and cut a ragged hole into the brick wall of his building.
An apartment on top and mini-market on the bottom, the property didn't have any big problems … until one hot day when the mini-market tenant to put in an air-conditioning unit themselves.
Michael said he did a few things when he found out.
He was tempted to be offended that his tenant had permanently altered the building … so his first order of business was to get over his initial shock and anger.
Next, he talked to the tenant. He collected the tenant's hefty security deposit and made it very clear that any unapproved alterations would be cause for removal.
Then, he hired some professionals to fix up the hack job done by his tenant. The tenant paid the bill.
Lesson: Make sure tenants are aware of the provisions of their lease and the consequences for violating those provisions. And make sure you're covered by collecting security deposits from tenants.
A killer of a deal
BJ and Pauline's problem started with their quest for a 1031 tax-deferred exchange.
The couple wanted to use the equity in their four-plex to buy a larger multi-unit apartment building.
They found the perfect property … or so they thought. It was a 12-unit building that fit all their criteria.
While doing their due diligence, however, the couple hired an inspector and began to realize the building would take a lot of work to get up to par.
All right, they thought … we can handle that.
Then BJ decided to do a few walkthroughs himself, without the real estate agent. On one visit, he ran into the maintenance man and got the real story about the building.
Apparently, the current property manager had recently been murdered in one of the building's units. No one had disclosed that detail to the duo!
That manager had been involved in some "extracurricular activities," says BJ, and most of the current tenants were there because they'd been connected to the manager's illegal side job.
Despite their chilling discovery, BJ and Pauline didn't throw in the towel. Instead, they used the building's problems to their advantage.
They started by negotiating a rock-bottom price with the owner based on the information they'd discovered.
After purchasing the property, they got started on renovations and hired a new property manager. Their new manager had all the current tenants complete an application and sign a lease … so most of the former tenants moved out.
Although cash flow wasn't great for a few months, the pair now have 7 out of their 12 apartments filled with vetted tenants. They're hopeful for the future.
Lessons: Always visit and inspect properties yourself before purchasing. Get someone on the inside to give you the real scoop about the property and area. And at every point in the process, make sure you have a good team in place, including a quality lawyer and a diligent property manager.
Don't get scared off …
We hope you're not too scared. The goal of these stories is to encourage, not discourage.
Hopefully this year's horror stories illustrate that real estate has ups and downs … and that nothing is wrong with you if something goes wrong with a deal.
We also hope you learn vicariously from these lessons and develop strategies for mitigating risk in your own investments.
End up with a horror story of your own? Like our guests, we want you to be able to shift from thinking "Oh no!" to asking, "What can I learn from this?"
Push yourself to fail faster, get better, and always keep learning.
---
More From The Real Estate Guys™…
The Real Estate Guys™ radio show and podcast provides real estate investing news, education, training and resources to help real estate investors succeed.
It's been said, "The devil's in the details."  
This is certainly true when it comes to buying real estate…even unimproved real estate.  After all, there's so much that the naked and untrained eye just can't see, which is why property inspections are so important.
In this episode, we take a look at some of the myriad of property inspections available to help investors uncover hidden problems, avoid unexpected expenses and gain leverage in negotiations.
---
The Real Estate Guys™ radio show and podcast provides real estate investing news, education, training and resources that help real estate investors succeed.
---
Inspections are a very important part of real estate investing.
It's just smart to have a trained expert objectively evaluate the condition of all components of a property so you don't end up walking blindly into a costly repair or remediation.
In The Real Estate Guys™ radio show studio B unraveling the mystery of property inspections…
Your ace detective of discussion, Robert "Sherlock" Helms
His joker sidekick, Russell "Watson-of-a-Gun" Gray
Property inspections is a HUGE topic.  And because it's far too technical and time consuming to do a comprehensive explanation of all of the many inspections available, it's important to start out with some essential principles.
Property Inspections are Cheap Insurance
Every real estate transaction has a LONG list of various and sundry expenses.  In your zeal to reduce expenses and maximize profits, it's easy to skip an inspection or two.
Bad idea.
You only need to miss ONE major thing…or even a minor one…to see all that "savings" just disappear.
With that said…
Only Get Inspections on What You Plan to Keep
There's no point to paying for structural inspections on a structure you plan to tear down or a roof you plan to replace.  Duh.
Attend the Inspections if You Can
Even though you can and SHOULD read the inspection reports when you receive them, they'll mean a lot more if you're actually present when the inspection takes place.  This way, you can see things in person and ask questions in real time.
Hire QUALITY Inspectors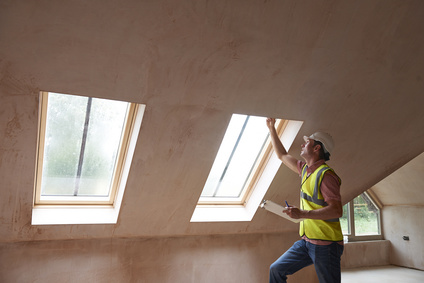 Like any profession, you'll find dedicated, competent, diligent providers.  And you'll find those who are lazy, incompetent and inexperienced.
Take a guess which one's cheaper.  Take another guess about which one costs more.  Now guess which ones you should hire.
Duh.
Inspect the Visible and the Invisible
Even novice investors can understand inspecting the roof and physical structure.  But don't forget things like title…and sometimes the soil.
Sometimes there are things lurking underground or behind the walls, which are literally toxic…and VERY expensive to fix.
Sometimes there are easements and restrictions which can affect your plans…and the value.
Use Protection
Using professional representation can be a great way to have another set of experienced eyes looking over everything.
Sometimes investors try to "save" commissions (which are paid by the seller anyway) by representing themselves or using a friend or family member who happens to have a real estate license, but no substantial relevant experience.
We think it's just smart to use a real estate agent who is experienced in the type of property you are buying.  Someone who's been involved in many similar transactions will often think of things you won't.  And they'll have a better idea about what kind of concessions are reasonable in a given market when something is discovered which necessitates a renegotiation ("re-trade").
Order Your Inspections
For newbie investors, a property can seem like a complex creature.  In reality, a property is a whole lot less complex than your car or body.
A piece of dirt with a physical structure on it is simply an assembled combination of easy to understand components.  The idea of property inspections is simply to discover the actual condition of each of these components.
So think about it from the ground up…
The dirt – title report, environmental report (usually commercial)
The infrastructure – sewer, septic
The structure – foundation, structure (termite), electrical, appliances, HVAC, plumbing, roof
Structural toxins – lead (paint), asbestos (ceiling, insulation), mold
Remember…Knowledge is Power
An accurate assessment of the property's condition is essential to putting together a budget for Cap Ex (capital expenditures, i.e., initial fix up) and operating budget (reserves, contingency).
But in cases where defects aren't known or properly disclosed by the seller and therefore not built into the pricing, your property inspections provide some leverage in renegotiating the deal.
The idea is that the price offered was offered based on what was known about the property.  When something major comes up, it's reasonable to ask for adjustments.  It doesn't mean you'll get them, but you definitely won't if you don't ask.
With that said…
Don't Major in the Minors
No one buying a "used" property should expect it to be perfect.  There will be a certain amount of wear and tear…aka deferred maintenance.
So when you craft your offer, you should already have that built into your price.
And if you find something in your inspections which you didn't expect, you need to decide if it's worth potentially blowing the deal up over.  That is, you should ask yourself, "If the seller refuses to fix this, then am I willing to walk away?"
If not, then think twice about asking for a concession.  ESPECIALLY if the market is red-hot and the seller's holding back up offers.
Avoid Seller Surprises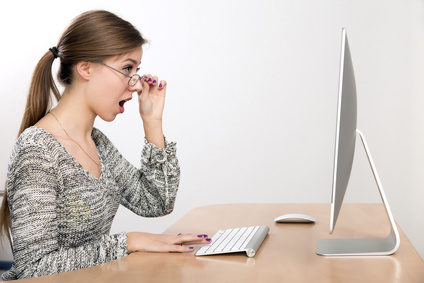 Up to now, we've focused on this whole issue from the BUYER's perspective.  But what about the SELLER?
We think it's smart for a seller to order up most of the major inspections BEFORE putting the property on the market.  This way, you know what the buyer is likely to find.  And you can price your property accordingly or budget for concessions you'll need to make in a re-trade (re-negotiation).
Sure, this adds some extra expense.  And the buyer's probably going to want to order their own inspections anyway.  So why bother?
First, as noted, this allows you to price your offer and/or adjust your own expectations for net cash.  No point making big plans for an amount of net proceeds you're not going to get.
Also, if the buyer's inspections show more problems than your inspections, you'll already have a second opinion.
Plus, having the inspections sets a professional and honest tone for the transaction.  It builds trust versus suspicion.  This good will is very handy for any back and forth that might occur during the transaction.
Do Ask, Do Tell
Keep in mind that once you know about something "material", as a seller in virtually all jurisdictions (in the U.S.), you're required to disclose.  Omitting a material fact is akin to misrepresentation.
Now if you're a sneaky character, you may think it better NOT to know, so you're under no obligation to disclose.  After all, you can only disclose things you know…or where the law deems that you have SHOULD know.
BUT…if the buyer is going to order inspections and find things out, they'll probably tell you when they start bargaining.  So you're probably going to find out anyway.  And then if the first offer falls apart, you'll have to disclose to every subsequent buyer anyway.
So we think it just makes sense to find out early, correct what makes sense BEFORE you market the property, price your property appropriately for its true condition, then disclose everything.
Ghosts of Transactions Past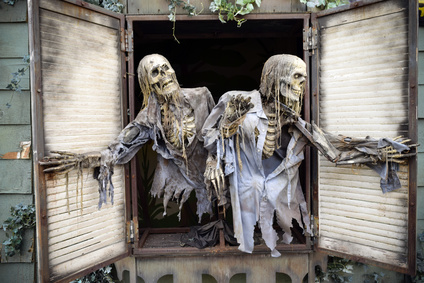 Even if you "get away" with selling a property with a major undisclosed problem, a duped and angry buyer may decide you cheated him…and come back to unwind the transaction or sue for damages.  Who needs that?
Worse, if you're active in the market, you don't want to be known as "that" guy…the one who tries to cheat buyers.
It Pays to Be a Pro
We think it's better to be a pro.  So whether buying or selling, be sure you get quality property inspections from qualified providers, and use them to negotiate a deal that is fair to both sides.  You may pay a little more or net a little less, but you'll sleep better at night…and you'll build a better reputation.
Plus, when word gets out that you're a straight shooter, market participants may give you preference when it comes to bringing you deals or buying your inventory.  And that can be worth a LOT.
---
Listen Now:
The Real Estate Guys™ radio show and podcast provides real estate investing news, education, training and resources that help real estate investors succeed.
The future of money, inflation, and deflation are just a few of the recent questions topics we've received from you, our listeners. So many great questions piled up in our email grab bag, Walter could barely carry them into the studio.  Of course, Walter's got those skinny little bird legs… So, let's dive into your questions on real estate markets, condos, deflation, the future of money and how it affects you as an investor.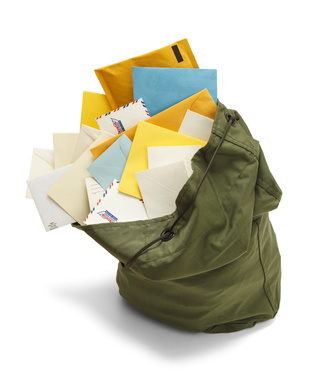 In the studio behind the silver microphones of The Real Estate Guys™ radio show:
Your intrepid educator and host, Robert Helms
His inept communicator and co-host, Russell Gray
The ageless Godfather of Real Estate, Bob Helms
Choosing a Good Real Estate Market
It's no secret that real estate prices have risen in many markets.  And because of this, investors are looking for places where properties are more affordable.
Long time listeners know we think all things being equal…affordable markets will be a safer place to be in the next decade or so.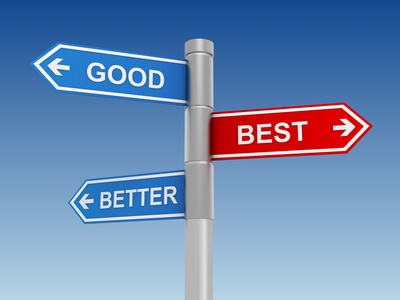 BUT…all things aren't equal in all markets.
So when a young listener asks our opinion of Detroit as a real estate investment market, we had to take a step back and discuss what makes one market preferable to another.
After all, "good" has to be answered in the context of, "Compared to what?"
So tip #1 is…pick at least two markets to compare.  Not seventeen.  Just two or three.
Next, look for economic drivers.
What makes that market tick economically?  There should be several things.  If there aren't, then you need to move on.
Look at population and migration trends.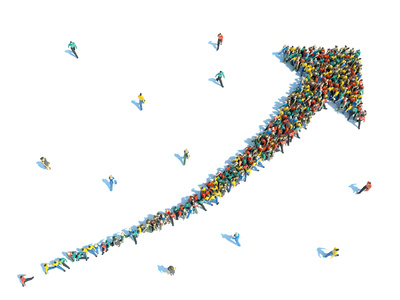 More people equals more demand for real estate.  Growing population and people moving in means upward pressure on rents and prices….and vice versa.
Look at infrastructure.
Schools, transportation, healthcare and retail are biggies.  The more and better of these essential "bones" that exist in a market, the more likely people and businesses will want to move there…or stay.
Consider the financial health of the government.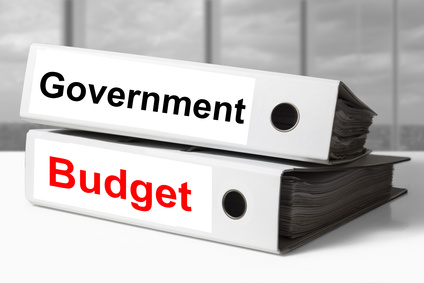 Is it able to provide essential services, improve infrastructure and maintain an environment conducive to economic growth?
A municipality that can't afford to pay its police or maintain its roads, parks, etc…is likely to impose higher taxes now or in the future.  That chases away businesses and people.
You get the idea.
Of course, with that said, because of the inherent inefficiencies in trading real estate, it's always possible to find a deal that makes sense.
We just think fighting the local market trends isn't worth it.  As much as a hassle as investing out of area is, it's easier than swimming upstream against a declining market.
"Live where you want to live, but invest where the numbers make sense." – Robert Helms
Condo Conundrum
Another listener is considering investing in a residential condominium.  Like any product type, there are pros and cons.
One of the positives about condos is they tend to be more affordable than single-family homes.  So you potentially get more bang for your investment buck.
You also have the power of the group.  Depending on the size and configuration of a complex, you can have common amenities like a pool, fitness center, tennis courts, green areas, etc.
These are things many tenants would find attractive, but the costs are shared by all owners.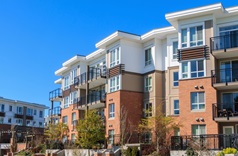 On the downside, there are some things every condo investor should be aware of.
First and foremost is the financial condition of the Homeowner's Association or HOA.
If the HOA isn't collecting its membership dues or not collecting enough, then all those fancy amenities fall into disrepair.  Or worse, essential things like roofs, driveways and landscaping can deteriorate.
When these major expenses come up and the condo association can't pay the bill, the owners could end up getting a "special assessment", which is essentially a cash call.
And if you don't pay, the HOA can place a lien on your property, impeding your ability to sell the property…or worse, the HOA can initiate a foreclosure to satisfy its lien. Yikes!
Also, on the subject of HOA's…
Be sure to look over the HOA's meeting minutes to see if any major issues of concern are being discussed.  If there's trouble brewing, you probably want to know about it BEFORE you buy.  You can't expect that the seller or the seller's agent have read them…much less disclosed anything problematic.  Check it yourself.
It's also important to pay attention to the percentage of renters in any given complex.
That's because when the percentage gets too high, the condo becomes "unwarrantable".  This is lending lingo for saying that conventional lenders won't loan on it.
Now you might not care when you buy or own, but when you get ready to sell, if your potential buyers can't get a loan, it limits your options for getting out.  This means a lower price…if you can sell it at all.
So it's certainly possible to make money in residential condo investing…and many people do…it's very important to do your homework BEFORE you pull the trigger.
Inflation or Deflation?
We got a great question from a long term listener wants to, know, "Is inflation or deflation coming?"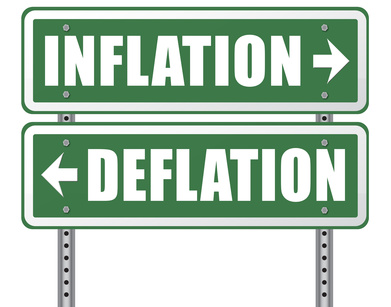 The short answer is yes.  In fact, they're both already here.
The bigger answer is more complicated, but worth delving into because it's very relevant to real estate investors.
Inflation and deflation affect everything from interest rates, to wages and rents, to property values...and more.
In an effort to keep it simple, we get inside what causes prices to rise or fall.
The factors which drive prices UP include appreciation, leverage and inflation.  And they are all different.
Factors driving prices down are the inverse:  depreciation, de-leverage and deflation.
Here are the quick definitions:
Appreciation is when more demand is out weighing supply.  Depreciation is when supply is out weighting demand.
Remember, an economy is just one big auction with bidders and sellers.  The more people who "appreciate" an item and bid for it…especially against a static or shrinking supply…the higher the price will rise.
Of course, if supply increases relative to demand, the sellers lower the price to attract buyers, and prices fall.
It's true for stocks, houses, labor, commodities and pretty much everything.
But there's more…
Inside "demand" is "capacity to pay".  After all, if you can't afford something, it doesn't matter how much you demand it.
This is where "leverage" comes in.  And leverage dramatically affects "capacity to pay".
When people who want something they can't afford today with the money they already have, financing allows them to bring future earnings into the present.  Those funds are used to bid UP the price.
A big part of the explosive rise in the cost of college has come from the explosion in student debt.  A lot of money from the future came into the present and bid up the cost of college.
The same thing happened in housing over the decades following the Depression.
If you can find someone really old, ask them about home loans in the 40's.  They were maybe 5 or 10 years.  Today, they're 30 years.  In Japan, they can be 100 years!
That's a lot of future money (leverage) coming into the present to bid up prices.
Of course, when people can no longer afford to go into debt…or are unwilling to…then all that purchasing power goes away.
And LESS leverage means downward pressure on prices.
The third component of price change is the supply of currency (not debt, just cash) that is in circulation.
The MORE money being circulated, the more can be used to purchase things.
And if the amount of things doesn't change, the net result is it costs MORE to buy the SAME things.  This is inflation.
Of course, the reverse is true.  But since the central banks control the printing presses and are committed to INFLATION, the probability of true deflation is unlikely.
But that doesn't mean prices won't fall. Just take a look at oil.
Because the SUPPLY of oil exploded with the fracking industry, while the DEMAND for oil didn't grow as quickly, the price of oil dropped.
Meanwhile, because the DEMAND for properties to rent has grown (U.S. home ownership is at the lowest level since 1967) relative to SUPPLY of units available to rent (builders haven't added as many new units as there are people wanting them)...rents have gone UP.
So for those who call rising prices "inflation" and falling prices "deflation", BOTH are happening at the same time.
Of course, now you know there's a lot more to rising and falling prices than just inflation and deflation.
The art is to look at anything you're investing in and ask how ALL the factors are most likely to affect it.  And then invest accordingly.
Yes, we wish it was simpler too.  But it is what it is…which is why we study all the time.
Could the Yuan replace the Dollar? How would that impact the future of money?
Another topic we study is currency and the future of money.
Because most of the world transacts most of its business in…or based on…the dollar, we pay attention to it.
Lately, China's been making moves to push its currency (the yuan or renminbi) to be on par with the U.S. dollar, the British pound and the Japanese yen.
The head of the International Monetary Fund has already publicly stated it's not a question of if, but a matter of when this will happen.
One listener wonders what to make of all this.
Join the crowd.  We spend quite a bit of time contemplating this very thing.  In fact, one of the major discussion topics on our next Investor Summit at Sea™ will be "The Future of Money".
At this stage, the trend for the demand of the dollar as a currency (medium of exchange) is actually going down.
At the same time, the supply of dollars has gone up…thanks to trillions of dollars injected into the economic system through multiple doses of quantitative easing by the Fed.
Based on that alone, you'd think the value of the dollar would FALL.  After all, less demand and more supply means a falling price.
So then WHY has the dollar been so strong? And how will that impact the future of money?
Because people are using it not just as a currency, but as a store of value.  So while demand for the dollar as a currency has fallen, demand as a store of value (a safe haven) has increased.
So back to the listener's question…what happens if the yuan becomes a reserve currency?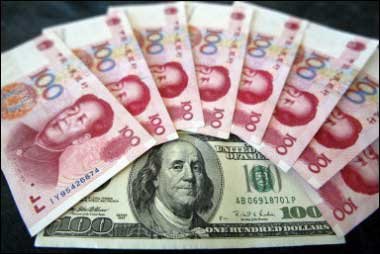 If the yuan becomes a reserve currency, it legitimizes its role not just as a medium of exchange, but also as a store of value.
And if China backs the yuan…even partially…by gold (in addition to its substantial reserves and robust manufacturing economy)…it's conceivable that many investors would dump dollars and buy yuan.
Consider that Britain is issuing the world's first yuan denominated bonds.  It's just a clue that the yuan is moving ever closer to becoming a serious player on the world stage.
So if demand for the dollar falls against the backdrop of the trillions printed in the wake of the 2008 financial crisis, then the value of the dollar could fall SUBSTANTIALLY.
Worse for dollar holders, is that once the world begins to lose faith in the dollar as a store of value, the rush for the exits begins.  And this exacerbates the fall of the dollar.  It's an ugly downward spiral.
What does that mean to you as a Main Street real estate investor?
The first and most likely impact will be a rapid rise in interest rates and in the dollar denominated value of anything real.
If you own real assets, like real estate and precious metals, then you'll preserve your relative position.
The dollar value of those things will go up, but it won't mean anything because the dollars won't be worth as much.
It's like that $50,000 3 bedroom house from 1970 that's now worth $500,000.
The house didn't get bigger or more useful.  The dollar just fell, so now it takes more of them to buy the same real value.
But even though you aren't richer in real terms, you're better off than if you didn't own the house.  So owning anything real when a currency is losing value is a safer place to be.
Next, if you've used low fixed rate financing, as interest rates rise, you're not affected.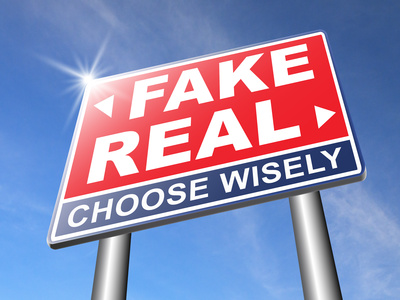 In fact, you have a competitive edge because anyone trying to buy when interest rates are high will have to charge much higher rents in order to cover their costs.
So you can offer low relative prices to your tenants in a time of economic weakness and still be positive cash flow.
Your tenants will probably be very grateful and loyal, so you'll have less vacancy and less hassles.
All this to say…the more you understand what's happening, why it's happening, how it affects you and what you can do about it…the less scary all of these changes are.
Because change is coming whether you're ready or not…and whether you do anything or not.  Obviously, it's probably a good idea to pay attention and take appropriate action.
We'll be here watching, reporting and commenting on the future of money and other topic.  So stay tuned to The Real Estate Guys™ radio show.  And if you really want to compress your learning curve, take the big leap and join us on our next Investor Summit at Sea™.
Meanwhile, listen into this enlightening edition of Ask The Guys!
Listen Now: 
The Real Estate Guys™ radio show and podcast provides real estate investing news, education, training and resources that help real estate investors succeed.
In this fourth and final installment of our series on developing your personal investment strategy and putting it into action, we finally get to the place where most people start: the property.
In the studio perfectly poised for profound and prolific pontification:
Your practically perfect host, Robert Helms
His immensely imperfect co-host, Russell Gray
The Godfather of Real Estate, Bob Helms
As we pointed out in our first installment, there are no problem properties…only problem ownerships.
The keys to picking a property for you are: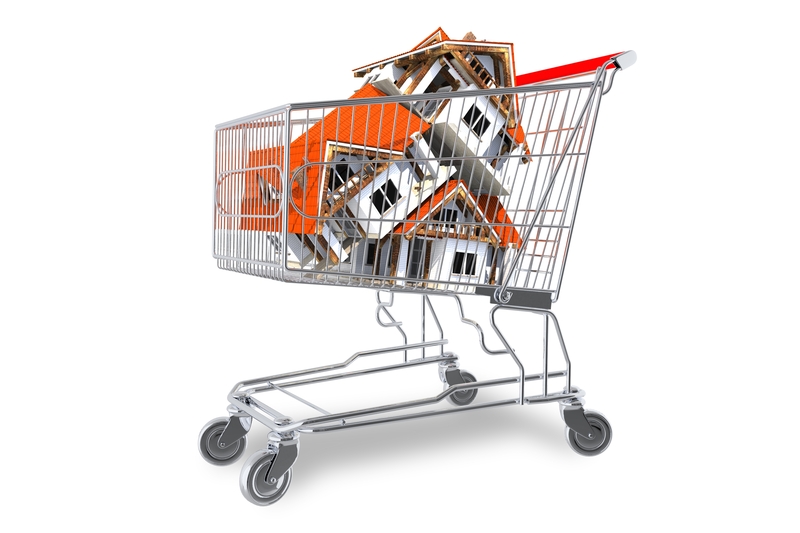 Being clear about your personal investment philosophy
Choosing a market (geographic, demographic and product type) that is well positioned to perform towards your predetermined investment objectives
Enlisting the help of a properly qualified team
It sounds simple, but each step requires a lot of work.
The good news is that if you lay the proper foundation, picking the right property is MUCH easier!
With that said, there's still some work to do to be sure the property you pick will fit properly into your portfolio.
For starters, once your team has recommended a property, you need to evaluate their recommendation.
Usually, you'll get some type of property profile which provides a basic description, location and financials.
Assuming the property type fits your objectives, you need to understand the specific micro-location.
It's fine to say, "I like the economy and demographics of single-family homes in Atlanta, Georgia."  But when it comes to actually picking a property, you'll want to be much more granular.
How's the neighborhood?  Who are the customers (tenants)?  What's the micro-trend for demand, economics, demographics?  Are there any local ordinances or projects, present or pending, which may affect desirability, utility and potential profit opportunities?
For example, let's say you pick a property in a nice quiet neighborhood, and your customers are retired seniors.
Then you find out a new freeway, nightclub or sporting venue is planned.  The neighborhood's about to get a lot louder…which may drive your customers away.
You get the idea.  The point is to find out about the neighborhood factors which might impact the specific property.
Next, what is the actual condition of the subject property?
In most professionally represented transaction, there will be a host of disclosures and inspections.  Read them!  Ask questions.
You're not looking for reasons NOT to do the deal.  So don't major in the minors.  But do keep an eye out for your "deal killers"…items which are so important to you, you'd walk away at almost any price.
You're also looking for "levers"…items over which the seller should probably be willing to sweeten the deal.
Look for hidden opportunities in the condition or structure of the property.  These are things you believe you could change to improve the value of the property, such as adding covered parking, storage, individual utility meters, etc.
If your personal investment strategy revolved around "value add", then hidden opportunities will be really important to you.
Now it's time to dig into the financials.
What you'll usually get is a "pro forma", which we jokingly refer to as Latin for "made up".
So if the numbers look good at first glance, it's important to go through them line by line to look for anomalies and opportunities.
If you don't happen to be familiar with a particular market or product type, one of your best allies in reviewing the financials is a local mortgage broker who specializes in the type of property you're looking at.
Another good source for a second set of eyes is an experienced property manager.  These guys will know what the REAL market rent is.  They'll be able to look at a lot of the expense items and know if they're in spitting distance of reality.
The bottom line is this…
When it comes to picking the perfect property for your portfolio, it needs to fit your philosophy, float in a market with dynamics likely to push the kind of financial performance you're after (both today and into the future); be run by a team who has your back, understands your goals and values, and are well qualified to do the work; and you need to see CLEARLY what you are really buying in terms of condition, micro-location and customer base.
The time you spend laying a great foundation will pay enormous dividends over the term of your investing career.
Listen Now: 
The Real Estate Guys™ radio show and podcast provides real estate investing news, education, training and resources that help real estate investors succeed.
Getting into a long-term relationship with a market is a big decision.  It's important to take time up front to consider if you're truly compatible with each other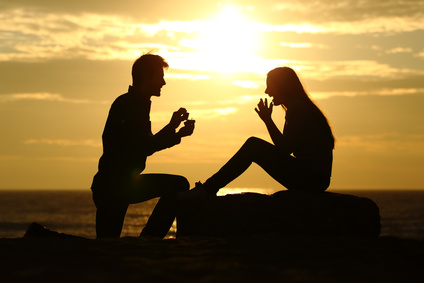 Do you have similar goals and personalities?  Common friends and values?
If things change or don't work out,…do you have a plan to move on without too much damage?
In the studio to to discuss how to pick a market that suits YOU:
Your real estate relationship counselor, host Robert Helms
His long term temporary co-host, Russell Gray
In last week's show we talked about the importance of your personal investment philosophy.
Knowing yourself, what you want, what you don't want, what you're willing to do…and not willing to do…are all part of being able to recognize what makes a "good deal" for you.
But that's only part of the equation.
In Part 2 of this series, we turn our attention to the art of personal market selection.  And while there are some practical, statistical components…market selection is also highly personal.
Our experience is that markets…like beers… have personalities.  If you, like us, have occasion to travel far and wide (and enjoy a few frosty brews along the way), you know exactly what we're talking about.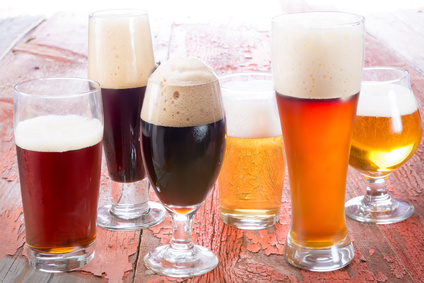 New York City has a completely different vibe than Jackson Hole, Wyoming…which is very different from Las Vegas, Nevada or Detroit, Michigan…not to mention someplace like Tijuana, Mexico or San Pedro Town in Ambergris Caye, Belize.  They're all different.
And while people, culture and customs all play a part…it's more than that.  At least when it comes to real estate investing.
So how do you evaluate a market for compatibility with your personal investment philosophy?
As we often say, if you want great answers you must begin by asking great questions.
So here are few questions to ask yourself and to research when you're looking at a market.  And again, all of these are against a backdrop of your already established personal investment philosophy.
Where is the market in relationship to you and how far and frequently you're willing to travel?
The most financially appealing market might be completely wrong for you if you're not willing to put in the time and effort to go there, learn it, build a team, and visit from time to time to keep things running smoothly.
Even a great market can't save you from neglect.
What kind of people are in the market?  Are you a cultural fit?
We can't over-emphasize the importance of relationships in this business.  If you aren't comfortable with the people in a market (or vice versa), it's hard to build the relationships you'll need to be successful.
Is the market headed in the same direction you are?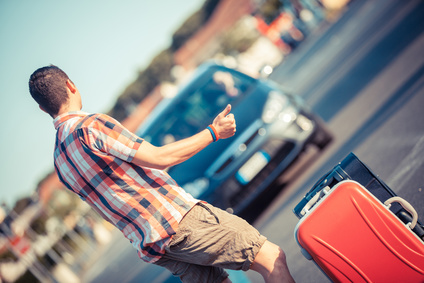 Some markets are "emerging"…that is, they are going from small to large.  It's a steep curve and requires some faith, vision and patience.
But immature markets (like people) can have issues.
They aren't as sustainably liquid.  In other words, if whatever is driving the growth slows down (think North Dakota) you might find it difficult to get out clean when it's time to end it.
Some markets are in decline in the macro, which can create unique opportunities for the savvy investor.
That's because inside a declining market, people are moving around.  Some neighborhoods and property types will be winners, while others will be losers.  In other words, the decline isn't spread out evenly.
And if you're looking for bargains, a declining market can be a bargain hunter's dream…especially if the decline is temporary and you're effectively buying the "dip".
Do the supply and demand dynamics favor your investing goals?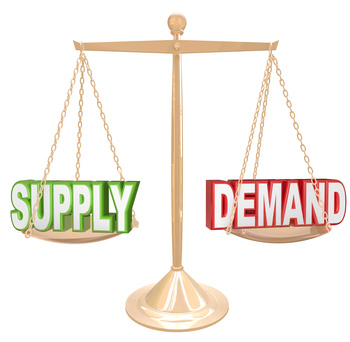 If you're in for maximum long term appreciation (growth above inflation), then a strong local economy with a permanent restriction on the increase of supply is a match.  Places like Silicon Valley, Washington DC or even pockets of the Dallas metro come to mind.
On the other hand if you're looking for great cash flows, you might decide a working class market like Memphis makes more sense.
Of course, "markets" are more than just geographic.
People, or demographics, are "markets" too.  We've talked alot about the baby boomers.  The even bigger wave of millennials will surely be a hot topic for decades to come.
And that's just age.
There are financial demographics….affluent, middle-class and low income…and lots of iterations in between.
And that's just the residential demographic.  There's also the commercial demographic…including small business, corporations and retail.
Whew!  There's a lot more to "market" selection than most investors realize.
"Markets" are also property types.
Even "housing" can be comprised of single-family, small multi-family, large apartments, condos, town homes…even mobile homes.  And then there's commercial, industrial, agricultural (yes, you can own and rent out farmland), retail…and special use (billboards, cell towers, assisted living, etc.)
They ALL have unique characteristics.  And as you might guess, you can't be expert at all of them.  At least not at the same time…and not right away.
When you think about all of the different opportunities it can be exciting…and overwhelming.  
But as you look at markets in the context of your personal investment philosophy, your focus will narrow.
Once you've identified some interesting prospects, you can do some research…and maybe even go out on a few "dates".  It's one of the reasons we've been doing market field trips for the last 15 years.
We have our favorites…and we're generally faithful.  But it's always fun to go out and shop around.  The worst thing that happens is we have fun, learn something and meet interesting people.
Sometimes we find a new love.
In all cases, it's always good.
So if you're on the front end of your real estate investing career…or you're at a place where you're looking to move into a new market or two…listen in to this episode…and then get out and explore!
Listen Now: 
The Real Estate Guys™ radio show and podcast provides real estate investing news, education, training and resources that help real estate investors succeed.
Riding the wave of a hot market can be one of the most thrilling times of a real estate investor's career.
Of course, skilled equity surfers know how to exit before the wave breaks on top of them.  But how?
That's the topic of this exciting episode of The Real Estate Guys™ radio show!
Waxing down our microphones to ride the airwaves of talk radio…
Your hang ten host, Robert Helms
His hanging on co-host, Russell Gray
With all the talk about whether or not the stock market is overheated, we thought it was time to take a look at real estate and ask the same question.
Of course, real estate isn't an asset class…because no two properties are the same.  So it really comes down to what's happening in your local market.
Nonetheless, some of the principles of recognizing when a market transitions from appreciation based on fundamentals…to appreciation based on hot (and sometimes dumb) money chasing a trend…apply to real estate just as they do to stocks.
The nice thing about real estate…which is also one of the dangers…is it moves slowly.  And while it's easy to be proactive…it's also easy to fall asleep at the wheel.
So how do you know when a market is getting too hot?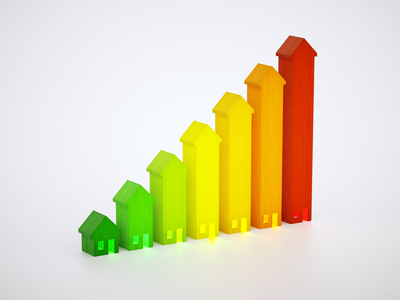 No surprise, it's mostly common sense…a little math…and keeping your greed under control.
So what does that look like?
First, you have to remember where value comes from…and it's NOT the "greater fool".
The "greater fool" concept drives a lot of "investing"…where you buy low today in the hopes some greater fool will come along tomorrow and pay you more.  Thus you book "a profit" for doing nothing more than carrying the asset for a period of time.
In buy and hold real estate investing…and arguably in all types of long term investing…value comes from income.
So when an asset produces income it has value.  The more income…the more value.
Therefore, when an asset's PRICE starts to climb, the first thing to ask yourself is whether that's driven by an increase in INCOME…or if it's simply a greater fool paying MORE for the SAME income.
Obviously, the latter can only go in for so long before the party has to end.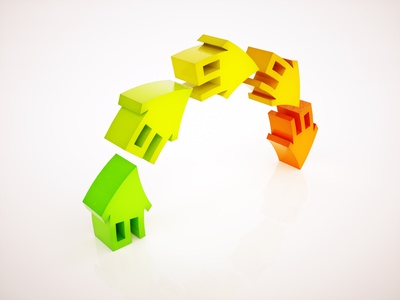 This is one of the problems with the bond markets right now.
For 30 years, investors have been paying more and more for the same income, which drives down yields (interest rates)…until rates fall to next to nothing.
At that point, where can interest rates go?
Right now, interest rates remain VERY low…and therefore very attractive…and even more so when they can be used to get some hot equity off the table.
More on that in a moment…
For now, the lesson is that investors can only bid up an asset price so far…until the income simply can't support it any more.
And when all that's left in the market is hot, dumb money chasing a trend…the minute the market cools down..EVERYONE is rushing for the exits.
So, it's VERY important to note that one of the first ways to recognize a market is heating up is when you see falling cap rates…or rising gross rent multipliers.
These are simply two different ways of saying investors are bidding up prices faster than incomes are growing.
BUT…it's a little more complicated than that…
Because when interest rates are falling…as they have been…investors can afford to bid up a property's price faster then the income, but still retain the same cash flow.
In other words, low interest rates are party extenders.  As long as cheap money is flooding into the market, the momentum continues.
But what happens when interest rates begin to rise?
Obviously,  it takes some…and sometimes a LOT…of wind out of the sails.  At least for the speculative money.
So if you're counting on cheap money being available for the great fool to take you out of an unsustainable position…you're playing with fire.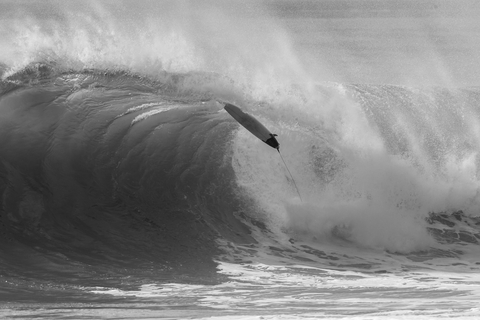 Now when it comes to real estate…especially single family homes…sometimes the price appreciation is driven by supply and demand factors.  After all, housing is not a discretionary purchase for most people.
Of course, this further complicates the analysis, but it's still based on income and interest rates.
After all, a homeowners ability to bid up a price comes largely from their ability to leverage their income into a mortgage.  Rising incomes and falling interest rates will push prices UP…while falling incomes and rising interest rates will exert DOWNWARD pressure.
The challenge is that owner-occupants don't usually consider the rental value of their property.  They simply look at the payment and decide if they think they can afford it.
But if YOU…the real estate investor…are playing in the single family home market…YOU need to be sure that if you can't sell the property to a retail buyer…or even another investor (who WILL be looking at the income)…can YOU afford to hold on until market conditions improve?
And if you're buying any tenant occupied property, even if the cash flow is solid now…and you're main play is to see sell later for a profit…then even when rents are rising…it's wise to consider whether wages are rising too.
Sometimes because of low supply and high demand, tenants are simply devoting more of their income to housing.
If so, how long can THAT go on?  And what if other prices, like food, energy and healthcare for example…are going up faster than wages?  That squeezes your tenants even more.
Here's the point…
When prices are rising and you're investing into a mature up cycle, be attentive to market selection, tenant demographic, interest rate risk, and net cash flows.
Each acquisition needs to be structured to survive a downturn.
So, if you're buying a property in a hot market expecting to sell it in the short term for a profit..and you're not structured to stay in for the long term…even if that's a Plan B…you may end up in a VERY uncomfortable position.
Of course, if you're sitting on several appreciated properties and you're able to refinance them to extract the equity, but end up with sufficient cash flow to conservatively control the property regardless of the short term price direction…it might be a good idea to get some of that equity off the table.
Liquid equity can be useful for snapping up bargains in a downturn…handling cash flow emergencies over the long haul while waiting for a market to recover…or simply moving into a new market which has more upside potential.
When and how you decide to manage your equity will be based on your ability to recognize a hot market and manage your greed…because hot markets can be seductive.
So listen into this episode as we discuss how to recognize when a market gets too hot….and what to do about it.
Listen Now: [sc_embed_player fileurl="http://traffic.libsyn.com/realestateguysradio/How_to_Know_When_a_Market_is_Too_Hot_and_What_to_Do_About_It.mp3″]
The Real Estate Guys™ radio show and podcast provides real estate investing news, education, training and resources that help real estate investors succeed.
And yet another great collection of challenging questions from our fabulous listeners!
In the studio waxing down our microphones so we can surf the airwaves of radio excellence…
Your waxing on beach bodied host, Robert Helms
His wax off co-host, Russell Gray
In this edition of Ask The Guys…
Does it make sense to carry back financing with the threat of inflation looming?
Survey says…it depends!  Do the math and the math will tell you what to do.
Does size matter when flipping properties?
Hmmmm….that's a hard one.  Why should flipping properties by any different than….anything else?
Where can a young guy with a day job and not too much money get started on the path to real estate riches?
Fantasyland!  Just kidding…
A day job can be a blessing too.  After all, when you don't have much money…one of the easiest ways to get some is to borrow it.  And a day job comes in handy for that.
Is it possible to syndicate a deal with no money down?
We presume you mean none of your OWN money…and the answer is…YES!
Of course, if you have some of your own money in the deal, it may be easier to convince investors to put in their money.
Then again, if you have a "first round" of partners, the can provide the "down" money…and then the next round of investors can see that you (and your first round partners) are co-investing.
How do you choose a competent land developer?
Great question!  When you find the answer let us know…
Again, just kidding.
Finding ANY good team member is a matter of research…and often it means a referral from  someone you trust…AND is qualified to have an opinion.
And when you start interviewing prospective candidates, be sure to look at TWO things:  their COMPETENCY (credentials, track record, experience, satisfied customers)…AND their ETHICS.
A nice person who's incompetent can be nearly as bad as a top notch pro who'd steal you last dime if he had the chance.
If the dollar is doomed as Peter Schiff says, then why would it cause housing prices to fall…doesn't a weak dollar mean inflation…and RISING prices?
Ooooh…that's a REALLY great question.  And one we spend a lot of time contemplating.
The answer (as we understand it) has more to do with the VELOCITY of money…as opposed to merely the QUANTITY of money.
In short a weak dollar means it takes more of them to buy the same item…IF there is the same demand and the same cost structure.
But when a soft labor market, stagnant wages or declining purchasing power are REDUCING demand and capacity to pay…it can more than offset the weakening of the dollar.  At least in the short term.
So don't be surprised if prices fall before they rise.
How does someone avoid getting ripped off by a crooked turnkey property provider?
Don't do business with a crook.
Okay, you probably already knew that.
But like the previous question about picking a good land developer, it's important to evaluate someone's competency AND their ethics.
So the real question is:  what should you look for in a quality turnkey provider.
Great question!  And it's one we asked one of the best turnkey providers we know… Terry Kerr in Memphis Tennessee.
In response, Terry wrote a GREAT white paper called "Terry's Tips for Turnkey Rental Property Investing"…and you can get one for FREE…right now, right here.
To hear EVERYTHING we have to say about these and other amazing questions, tune in to this exhilarating edition of Ask The Guys…
Listen Now: 
The Real Estate Guys™ radio show and podcast provides real estate investing news, education, training and resources that help real estate investors succeed.
What do you do when you suspect the grass really is greener in another market?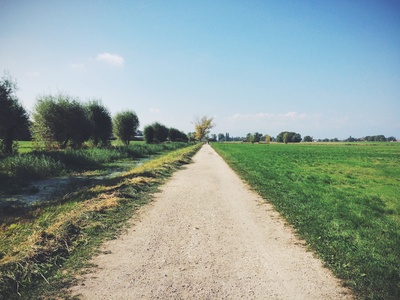 In this episode, we field (sorry, couldn't help it…and more to come) a question from a loyal listener in a far off market who's considering making a move and wants to know how.
Chewing the grass in the podcast pasture for this edition of The Real Estate Guys™ radio show:
Steering the conversation, host Robert Helms
Shooting the bull, co-host Russell Gray
It's one thing to study a market from afar and quite another to actually make the move.
But once you suspect the market(s) you're in may not be the best market for you, it's time to explore options.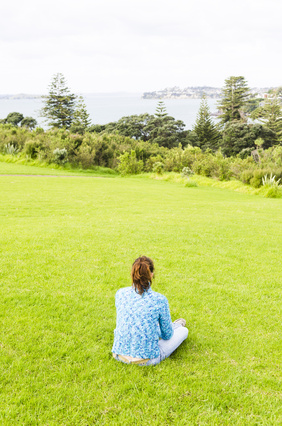 Before you pack your bags for a road trip to wherever, the first place to go is inside your own heart and mind.  This is a preemptive exercise to make sure you don't jump from the frying pan into the fire.
We've found a great rule of thumb to avoid bad moves is to focus on moving toward something positive instead of running away from something negative.
It seems simple, but often by the time the pain of your present circumstance appears, you're near the end of your pain threshold….so you're ready to run away to ANYWHERE that isn't here.
But if you're brain (conscious mind) is paying attention to your heart (sub-conscious feelings), you'll get signs far enough in advance to investigate before panic sets in.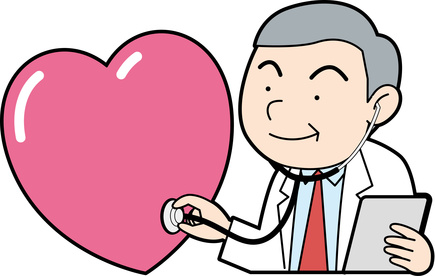 So your most POWERFUL TOOL is the question…why?
Barrage yourself with the question why until you peel back the layers of your psyche far enough to find the REAL reason why you FEEL you want NEED to make a change.
NOW you can start looking for markets, properties and business models that will truly satisfy the need you've uncovered.
With that firmly in hand, you can establish a criteria of what you're looking for.  It's a checklist you'll measure opportunities against and the more checks, the more likely the new market will make you happier.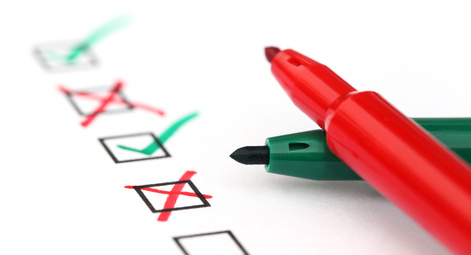 BUT…be sure to put your CURRENT market, properties and business model through the same checklist.  You might find that with just some minor adjustments, you can make it work right where you're at.
Assuming your current situation can't meet your need…or isn't worth the effort to get it there…you begin evaluating new opportunities.
Obviously, the internet is a GREAT tool for doing preliminary research.  You can watch the news for signs of the kind of activity you're looking for (migration, employment, development, leadership, etc.).
Purveyors of properties in any given market can be a valuable source of information, HOWEVER…remember, the primary motivation of property sellers is to sell you a property.
There's nothing wrong with that. After all, you WANT to own more property…BUT you want to own the RIGHT property for the right reasons.  So always look for independent 3rd party collaboration for critical facts.
Once you think a market looks good to you, look for ways to connect with people who are established there.
Sure, you can just jump on a plane and fly to an unknown market and start knocking doors…that will work.  But you'll spend WAY more time and money than necessary compared to strategically working through established networks.
That's one reason we travel all the time to capture interviews instead of take the cheap and easy route of just doing call-in interviews.  When we can get face to face with someone, we build a stronger bond, we have all kinds of relationship building off-mic interaction (usually over a beer!), and we can see the market with our own eyes.
But MOST of all, when you bond with one player in a market, you can get quickly introduced to many others.  This is HUGE.
Our market field trips are designed to create this kind of shortcut experience for listeners who are interested in the markets we visit.
Another of our favorite ways to get connected to a new market is to fly in and attend regional seminars, conventions, expos and networking events.

In a day or so…sometimes just an evening…you can can get all kinds of market data, meet people you can start relationships with, hear all kinds of anecdotal stories, and find sources of deals and services you'll need if you decide to move some or all of your investing focus there.
Note:  Remember…YOU don't have to move there…just your money.  You can "Live where you want to live, but invest where the numbers make sense." 
The bottom line is this is a RELATIONSHIP business.  So get to know YOU first.  Then go to a market and make like-minded friends and before long, you'll get a "feel" for the market, you'll be in the deal flow, and one day you'll wake up and feel right at home…no matter where you call home base.
Listen Now:
The Real Estate Guys™ radio show and podcast provides real estate investing news, education, training and resources that help real estate investors succeed.
We've talked many times about the baby boomers.  While many are homeowners and will remain so in retirement, there's a chunk who will either remain or become renters.
In a 70 million person demographic, a "chunk" can be a sizable market!  And when you're building any kind of a business, rental real estate or otherwise, it's nice to have a big market.
But in addition to having a big market, it's also important to have a good understanding of what the customer wants and needs.
So when a summary of a survey of 55+ year olds from the webinar (below) by John Burns Consulting popped up in our inbox, we took note of some interesting findings.
But before we go there, let's talk a moment about why a boomer might want or need to rent rather than buy.
You've probably heard rumblings from the Fed that they plan to raise interest rates "sometime". The reason we fixate on interest rates is because rates influence consumer and investor behavior.
Right now, low interest rates incentivize home buyers to finance because a) the payment is as low or lower than renting in many nice areas, b) the money not used in a down payment can be invested elsewhere at a yield higher than the mortgage rate, and c) mortgage interest remains tax deductible, while rent is not.
But if rates rise, things change.
If the house payment with a loan becomes too high, either paying all cash or renting are both more appealing.  And while some boomers will have the wherewithal and the willingness to tie up a chunk of cash in illiquid home equity, others won't…so they'll rent.
Also, if rates rise, then fixed income investments like bank accounts, CD's, bonds and annuities all become more attractive to boomers trying to live off passive income.
When they do the math, some boomers may discover than it makes more sense to rent and use their cash to generate income to live on.
All that to say, there will be a sizable portion of boomers who will be renting.
So back to the survey…
Probably the most-telling, but least surprising, is that 77% of boomers want a single-story home. And while it may seem obvious that aging occupants would prefer to not have to deal with stairs, 77% is an overwhelming majority.
63% of boomers have pets.  Again, not surprising that empty-nesters would like the companionship and security of a pet, but it's nice to see the assumption confirmed with hard data.
So simply based on those two revelations from the survey, it seems that a residential landlord who wanted to focus on serving the housing needs of renting boomers would be wise to invest in single-story homes with a pet-friendly policy.
Add to the mix that 41% want to accommodate an adult child and another another 33% need room for a elderly parent, and it seems obvious that more bedrooms is better than less…even though it would seem older couples might want to downsize.
But before you go buy up a bunch of single-family 4 bedroom homes in a 55+ community, consider this: Only 23% of the boomers surveyed want age-restricted.
That's why it pays to do your homework.
Here's the webinar:

The Real Estate Guys™ radio show and podcast provides real estate investing news, education, training and resources that help real estate investors succeed.