Getting into a long-term relationship with a market is a big decision.  It's important to take time up front to consider if you're truly compatible with each other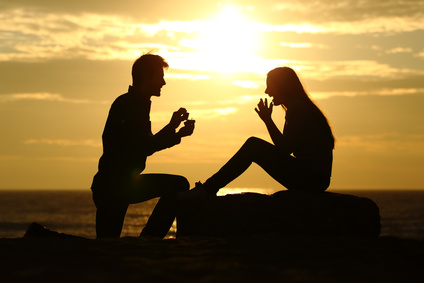 Do you have similar goals and personalities?  Common friends and values?
If things change or don't work out,…do you have a plan to move on without too much damage?
In the studio to to discuss how to pick a market that suits YOU:
Your real estate relationship counselor, host Robert Helms
His long term temporary co-host, Russell Gray
In last week's show we talked about the importance of your personal investment philosophy.
Knowing yourself, what you want, what you don't want, what you're willing to do…and not willing to do…are all part of being able to recognize what makes a "good deal" for you.
But that's only part of the equation.
In Part 2 of this series, we turn our attention to the art of personal market selection.  And while there are some practical, statistical components…market selection is also highly personal.
Our experience is that markets…like beers… have personalities.  If you, like us, have occasion to travel far and wide (and enjoy a few frosty brews along the way), you know exactly what we're talking about.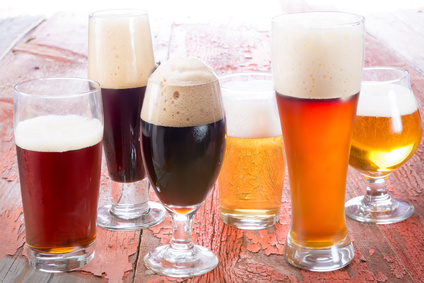 New York City has a completely different vibe than Jackson Hole, Wyoming…which is very different from Las Vegas, Nevada or Detroit, Michigan…not to mention someplace like Tijuana, Mexico or San Pedro Town in Ambergris Caye, Belize.  They're all different.
And while people, culture and customs all play a part…it's more than that.  At least when it comes to real estate investing.
So how do you evaluate a market for compatibility with your personal investment philosophy?
As we often say, if you want great answers you must begin by asking great questions.
So here are few questions to ask yourself and to research when you're looking at a market.  And again, all of these are against a backdrop of your already established personal investment philosophy.
Where is the market in relationship to you and how far and frequently you're willing to travel?
The most financially appealing market might be completely wrong for you if you're not willing to put in the time and effort to go there, learn it, build a team, and visit from time to time to keep things running smoothly.
Even a great market can't save you from neglect.
What kind of people are in the market?  Are you a cultural fit?
We can't over-emphasize the importance of relationships in this business.  If you aren't comfortable with the people in a market (or vice versa), it's hard to build the relationships you'll need to be successful.
Is the market headed in the same direction you are?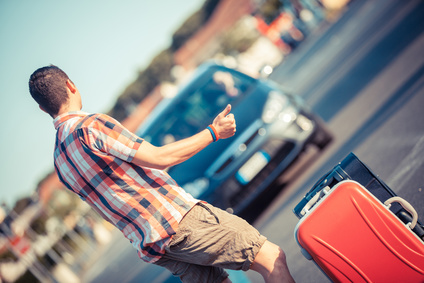 Some markets are "emerging"…that is, they are going from small to large.  It's a steep curve and requires some faith, vision and patience.
But immature markets (like people) can have issues.
They aren't as sustainably liquid.  In other words, if whatever is driving the growth slows down (think North Dakota) you might find it difficult to get out clean when it's time to end it.
Some markets are in decline in the macro, which can create unique opportunities for the savvy investor.
That's because inside a declining market, people are moving around.  Some neighborhoods and property types will be winners, while others will be losers.  In other words, the decline isn't spread out evenly.
And if you're looking for bargains, a declining market can be a bargain hunter's dream…especially if the decline is temporary and you're effectively buying the "dip".
Do the supply and demand dynamics favor your investing goals?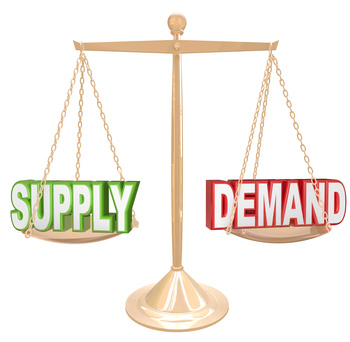 If you're in for maximum long term appreciation (growth above inflation), then a strong local economy with a permanent restriction on the increase of supply is a match.  Places like Silicon Valley, Washington DC or even pockets of the Dallas metro come to mind.
On the other hand if you're looking for great cash flows, you might decide a working class market like Memphis makes more sense.
Of course, "markets" are more than just geographic.
People, or demographics, are "markets" too.  We've talked alot about the baby boomers.  The even bigger wave of millennials will surely be a hot topic for decades to come.
And that's just age.
There are financial demographics….affluent, middle-class and low income…and lots of iterations in between.
And that's just the residential demographic.  There's also the commercial demographic…including small business, corporations and retail.
Whew!  There's a lot more to "market" selection than most investors realize.
"Markets" are also property types.
Even "housing" can be comprised of single-family, small multi-family, large apartments, condos, town homes…even mobile homes.  And then there's commercial, industrial, agricultural (yes, you can own and rent out farmland), retail…and special use (billboards, cell towers, assisted living, etc.)
They ALL have unique characteristics.  And as you might guess, you can't be expert at all of them.  At least not at the same time…and not right away.
When you think about all of the different opportunities it can be exciting…and overwhelming.  
But as you look at markets in the context of your personal investment philosophy, your focus will narrow.
Once you've identified some interesting prospects, you can do some research…and maybe even go out on a few "dates".  It's one of the reasons we've been doing market field trips for the last 15 years.
We have our favorites…and we're generally faithful.  But it's always fun to go out and shop around.  The worst thing that happens is we have fun, learn something and meet interesting people.
Sometimes we find a new love.
In all cases, it's always good.
So if you're on the front end of your real estate investing career…or you're at a place where you're looking to move into a new market or two…listen in to this episode…and then get out and explore!
Listen Now: 

Visit our Special Reports library.
Don't miss an episode of The Real Estate Guys™ radio show.  Subscribe to the free podcast!
Stay connected with The Real Estate Guys™ on Facebook!
The Real Estate Guys™ radio show and podcast provides real estate investing news, education, training and resources that help real estate investors succeed.