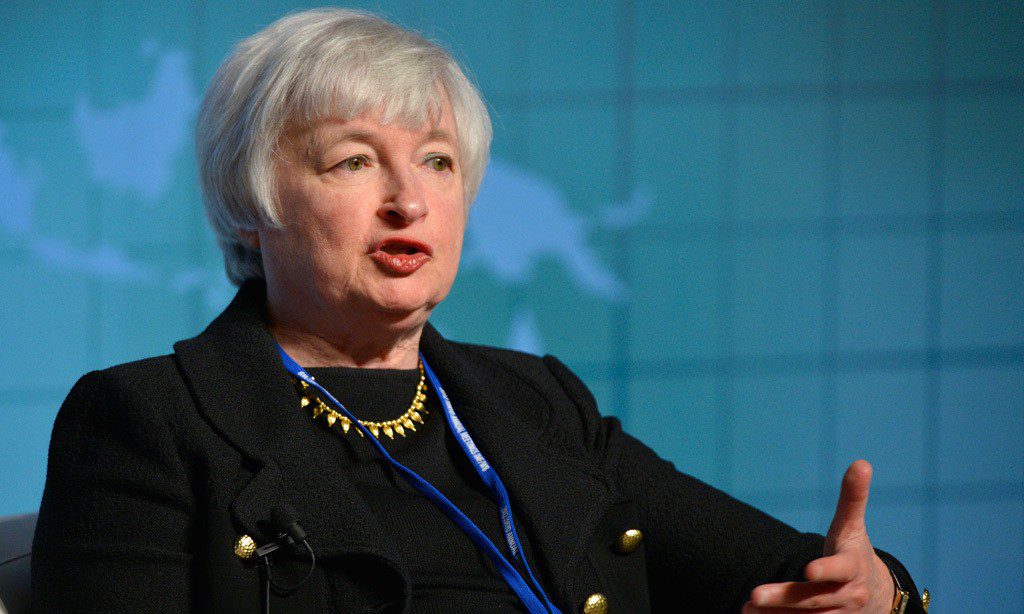 Overview
The Fed FINALLY raises rates for the first time in nearly a decade. Now what? How does a Fed rate increase impact real estate and real estate investors?
In this episode, Robert and Russ discuss the short term and big picture impact of the Fed's long awaited move…and what it might mean for real estate investors.
Discussing what the Fed rate increase means, coming just in time for Christmas:
Your happy and jolly ho-ho-host, Robert Helms
His brimming with Christmas spirit helper, co-host, Russell Gray
---
Listen
Subscribe
Broadcasting since 1997 with over 300 episodes on iTunes!
Review
Like the show? Help us reach new listeners by leaving us a quick review on iTunes. It takes just a minute of your time, and it would really help us out. Thank you so much!! (Don't know how? Follow these instructions.)
---
(Show Transcript)
Welcome
Robert: Welcome to The Real Estate Guys Radio program. I'm your host Robert Helms. Let's say hello to our co-host, financial strategist Russell Gray.
Russ: Hey Robert.
Robert: And Ho, Ho, Ho.
Russ: Yes I am. (laughter)
Discussing The Fed Rate Increase
Robert: Yes you are. We love this time of year, lots of great stuff going on hopefully with people you care about a lot and stay warm. Today, we are going to talk about really the thing everyone has been talking about the last few weeks, which is the interest rate increase by the Federal Reserve. They've not done it for years and years and years, and finally Janet Yellen stepped up and despite our friend Peter Schiff saying she's not going to be able to raise the rate, raised the rate in a range of up to 25 basis points.
Russ: Right, so just no investor left behind, a basis point is one one hundredth of a point, 25 basis points would be one quarter of 1%.
Robert: So, previously the target range was between zero and 0.25. Now the target range is between 0.25 and 0.50.
Russ: Yeah, and actually I listened to one of Peter's podcasts the other day that was talking a little bit about that. This is a very difficult thing to interpret. Obviously, you can see how large the Fed's influence is. Every financial talking head on earth has been watching and waiting for this move. There are people listening to this podcast that were in junior high school the last time the Federal Reserve moved the interest rate up. And, it was a very, very minor move. It had been extremely well telegraphed.
The purpose of telegraphing which is, the Federal Reserve coming out, "Hey, we're going to do it, hey, we're going to do it, hey, we're going to do it," is giving everybody plenty of notice to reorganize their positions, restructure their portfolio to adjust for whatever they think is going to happen as a result of this raise in the rate.
Robert: Which is why, in the news you hear that this was already priced into the market.
Russ: Right. Of course because of that, sometimes the market does things you don't expect. Theoretically this was a tightening which would be constricting of the money supply. Normally, that would mean the stocks would go down, and yet the day it was announced, the stocks went up. Part of that is because the announcement was accompanied not just with the move itself but with the tone. The tone was dovish, meaning they are less likely to move quickly and aggressively.  This isn't maybe necessarily the first round in a rapid volley of rate increases. It was really communicated that this was going to be a very delicate, very slow, very tender, very gentle move …
Robert: Which it kind of had to be given the fact that there's not been a move in nine years.
Looking At The Big Picture
Russ: One of the big concerns around the world is the strength of the dollar. We've talked about that in our blogs and our newsletter. It's hard to spend a bunch of time in the space and not get disconnected from what's going on on the street, right?
But you have to understand that corporations have been making decisions about taking their profits and borrowing at cheap rates, then reinvesting in their stock. That creates better earnings per share which creates a wealth effect, which means people are more prone to go out and spend. That means that they might buy a house, they might push up the demand for houses.
These macroeconomic things do trickle down to main street. Obviously, job creation is huge. One of the things that came out of this the day that this interest rate was raised was that oil dropped 3%. Oil has already been an 11 year lows.  Then within a day or two it dropped another 1%.  That's a 4% loss. You've got oil that was priced over $100 a barrel, now all the way down in the $30s.
The reason that's significant to real estate investors or anybody who cares about financial markets is you have these banks and these major bond buyers have been funding the borrowing of these energy companies to go out and develop oil.
A lot of them are pumping oil right now at losses, like it's on the P&L and it's a loss, but it's cash flow that keeps the doors open a little bit longer hoping that the rates are going to come up.
Just saw an article on the Wall Street Journal the other day talking about banks and how banks are betting by continuing to extend credit to these leveraged operators, these oil operators, that the oil price is going to go back up, and they are going to be able to save themselves. If the banks get that bet wrong, those debts will go bad and it could be a whole lot bigger than the subprime crisis ever was.
The Energy Industry's Impact On Real Estate
Robert: I seem to remember a lot of real estate investors that had that same kind of mindset that, "Hey, next month the prices are going to go up and next year the prices are going to go up. Every market goes up." And, lo and behold, that isn't the case. A lot of folks in oil are super concerned about this.
Your point is a good one. It's not only that some producers of oil today are continuing to produce oil even at a loss. It's that of course exploration stops, new drilling stops, all of that means those jobs stop and many of those jobs are tenants.
Russ: That's the main point, because if you go back and you net out all of the job creation from 2009 until today, it doesn't mean it's the only place the jobs were created. But if you look at the gross number of jobs created and the gross number of jobs lost, there was a net number. If you look at that net number, you could assign 100% of that net number to the oil and energy space. That's how important it's been to this US recovery. Right now, it's arguably one of the most distressed areas of the economy.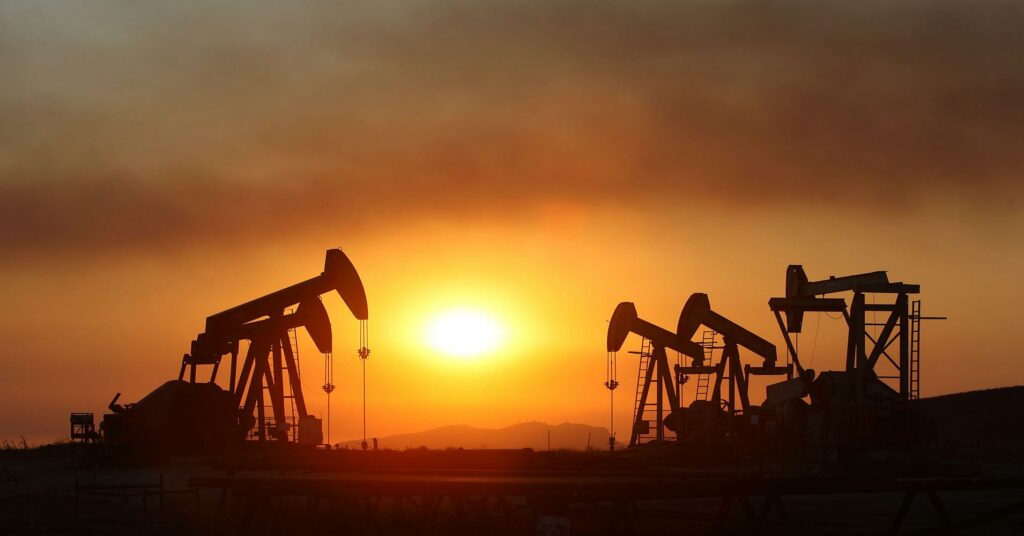 If you've invested in marketplaces that are strong in energy or are strong supporters of companies or areas that are strong in energy, that's where we talk about the concept of primary and secondary, even tertiary jobs. The secondary and tertiary jobs, a lot of whom are your tenants are all based upon the income being derived in the selling of oil. In fact, congress and the president just lifted a 40 year ban on oil exporting. I'm sure part of that is to try to figure out a way to generate more revenue in the oil space.
Oil is something I think we all need to be paying a lot of attention to because of the impact in the debt markets and the bonds which, come right back into the availability of credit and mortgages just like the subprime prices. It's had a lot to do with the net job creation as I mentioned earlier.
And so again, that has been a big story in the economy and the recovery since the great recession. If that job creation begins to slow down, that will have a net effect on the price of real estate, the number of tenants, demand, the strength of wages, job creation and all of those things. That's a very important point.
If those debts go bad and it rolls into the banks, that's where we had the big bail out last time. So, today with the Dodd-Frank rules, it's not as easy for them to bail out. And that means if they can't go to that path where else might they go, we don't know. It's very, very uncharted territory.
The good news in all of that of course is that any time there's chaos, any time there's uncertainty, any time there's change, there's going to be little gaps, little pockets of opportunity for the people that are thinking about things that are paying attention.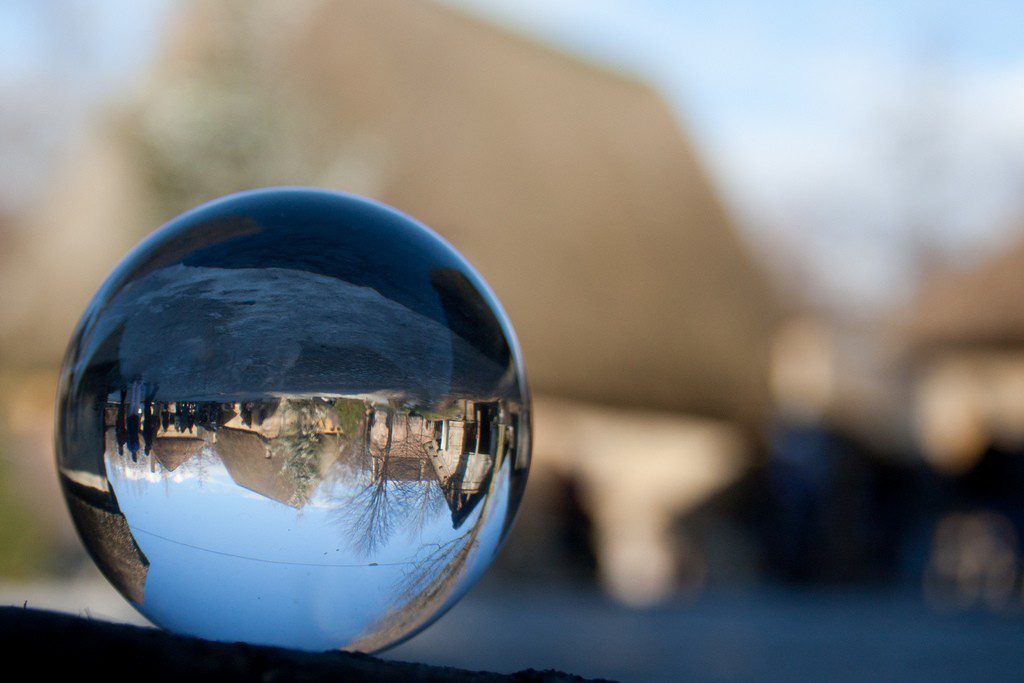 I wish I could sit here with a crystal ball and say, "Hey everybody, look, here's where all the opportunity is,". I'm not that smart. I think I'm smart enough to know I need to be paying attention and spending a lot of time listening to what people are saying about it and trying to figure out, "what does this mean to me? What does this mean to real estate investors? What does this mean to the cost and supply of money? What does this mean to credit? What does this mean to jobs? What does it mean to income? What does it mean to taxes? Where's the opportunity going to be?".
The Process Will Take Some Time
Russ: I think it's a process that will unfold over time. It's not just going to show up on your door step in a little package for the holidays and go, "Hey guys, here's where the opportunity is." It's going to be something that unfolds over the next few years.
Robert: That's such a good point, any time there's major market news, there's whatever reaction, but a lot of times you hear this whole thing about, "Well, you know that's already been priced into the market. People knew that was coming. This is obviously something that was anticipated." And so we can't expect it all to happen on day one.
If you think just in a logical point of view, all right. If the rate goes up, that's going to have some effect. We have to first step back and say, "what rate are we talking about?". This isn't the rate that your credit card charges you. This isn't the rate of home loans. Let's talk about what exactly this rate that got hiked by the Federal Reserve really is?
Which Rate Got Hiked With The Fed Rate Increase?
Russ: Yeah, this is the federal funds rate. This is the rate that the banks loan to each and overnight lending. It's designed to prevent a liquidity crisis. It means that if Bank A has more withdrawals than cash on hand or deposits coming in rather than run out of money and have to close the doors, they just borrow from another member bank.
Robert: At a nominal and in this case interest rate.
Russ: Yeah. There's another rate that didn't get announced, and it's not the rate that everybody is focused on. But, it's the rate that the Fed pays on banks on their excess reserves on deposit with the Fed. If they get a good rate, a higher rate, it encourages them to put more money there which pulls money out of the economy.
That's why this is considered to be tightening. This is not accommodative, and yet you can make the argument that the interest rates historically are still so ridiculously low and the Fed has still kept all of these assets, four trillion dollars of assets they purchased going through the crisis still on their balance sheets.
So, this is a long way from being tight, and it is a long way from not being accommodative. The Fed is right in telegraphing everybody, this is going to be done very, very, very slowly.
Pay Attention To Long Term Trends
The danger is that as investors we don't pay attention to the little changes that are setting the direction and the tone for what's coming five and 10 years down the road.
As real estate investors, we arguably have to be even more tuned to that because when we are making investment decisions, we don't jump in and out of position the way stock and bond traders do.
What we do is we evaluate a market. We look at its economic drivers. We look at its economic prospects, it's migration in and out. We look at the legislative environment and how friendly they are to business and job creation.
Then we make a decision to really get married or at least get into a long term relationship with that market. Then we sign on a 20 or 30 year mortgage. And, we put a bunch of capital in there, and we're prepared to be in there for several years if not decades.
When you are investing that way, you have to pay attention to these long term trends, because like everybody who's trying to figure this out, we all want to be ahead of the curve.
This is a very slow moving curve. It's easy to fall asleep at the wheel. One day you wake up and everything has changed, and by the time you figure it out if you've been asleep, everybody else ahead of you has figured it out. Now you are all rushing towards the exit and the exit is crowded. So, you want to be paying attention early.
Robert: When we come back, we'll talk about the myriad ways that this interest rate hike can affect and will affect real estate investors, and we'll make some best guesses as well. You are tuned to The Real Estate Guys radio program. I'm your host Robert Helms.
Come To Our Goals Retreat
Robert: Welcome back to The Real Estate Guys Radio program. Thanks for tuning in to the show. If you are trying to figure out what you want to do with the rest of your life, come on out and join us at Creating Your Future at the 2016 goals retreat. It happens the second weekend of January in beautiful San Diego, California.
You can really get your life on track and spend some time figuring out what you want to do when you grow up. You'll find all the details on our website, RealEstateGuysRadio.com under events.
Will The Fed Rate Increase Impact Mortgage Rates?
We're talking about how the Federal Reserve interest rate increase will affect you as a real estate investor. I think one of the things to talk about of course is we think interest rates, we think mortgages. If you have a mortgage in place, that's a fixed mortgage, this does not affect that in any way, shape or form.
Part of the reason that as real estate investors we look at encumbering property with leverage is that we love the magnification of return.
However, given what the market gives us and Russ you were talking about before the break, we are in it for 20, 30 years. If the mortgage money at the time is affordable, like it has been for many, many years, then lots of real estate investors opt to get into fixed rate product and that makes a ton of sense, and it has for a long time.
We've been through the other side of it. We have enough gray hair to have been through the time where adjustable rate mortgages made a lot more sense for particular investors in certain situations. It's always about you and your investment strategy. How long are you going to hold the property. Is this small increase also going to eventually translate into an increase in mortgage rates?
Russ: I think the thing to think about is, just really understanding where mortgage rates come from. It's gotten to be a lot more complicated which again opens up a much bigger discussion because you have many of the rules, kind of the cause and effect things that we get used to when we try to figure out how things are going to work. And they don't work the way they are supposed to.
That's because you have people who are trying to create outcomes by moving results. They move numbers on the results column.
And so the causation doesn't seem to match up, you are like, "Okay, I don't understand, if this then that, but that didn't happen, why didn't that happen?".
This is because somebody is manipulating the result to try to make it look like something else.
There's a lot of that going on. You can call it conspiracy theory. You can call it professional management of markets. You can call it smoothing out the rough edges and stabilizing the economy. It doesn't matter what you call it. I think everybody agrees it goes on. It just makes the job of figuring out where things are at quite a bit more complicated.
In the basic picture of where mortgage rates come from, it's based on supply and demand. If you have a lot of people who want to borrow and not very much money available, the lender can charge a high rate and the weaker people get priced out, and only the strongest people can borrow.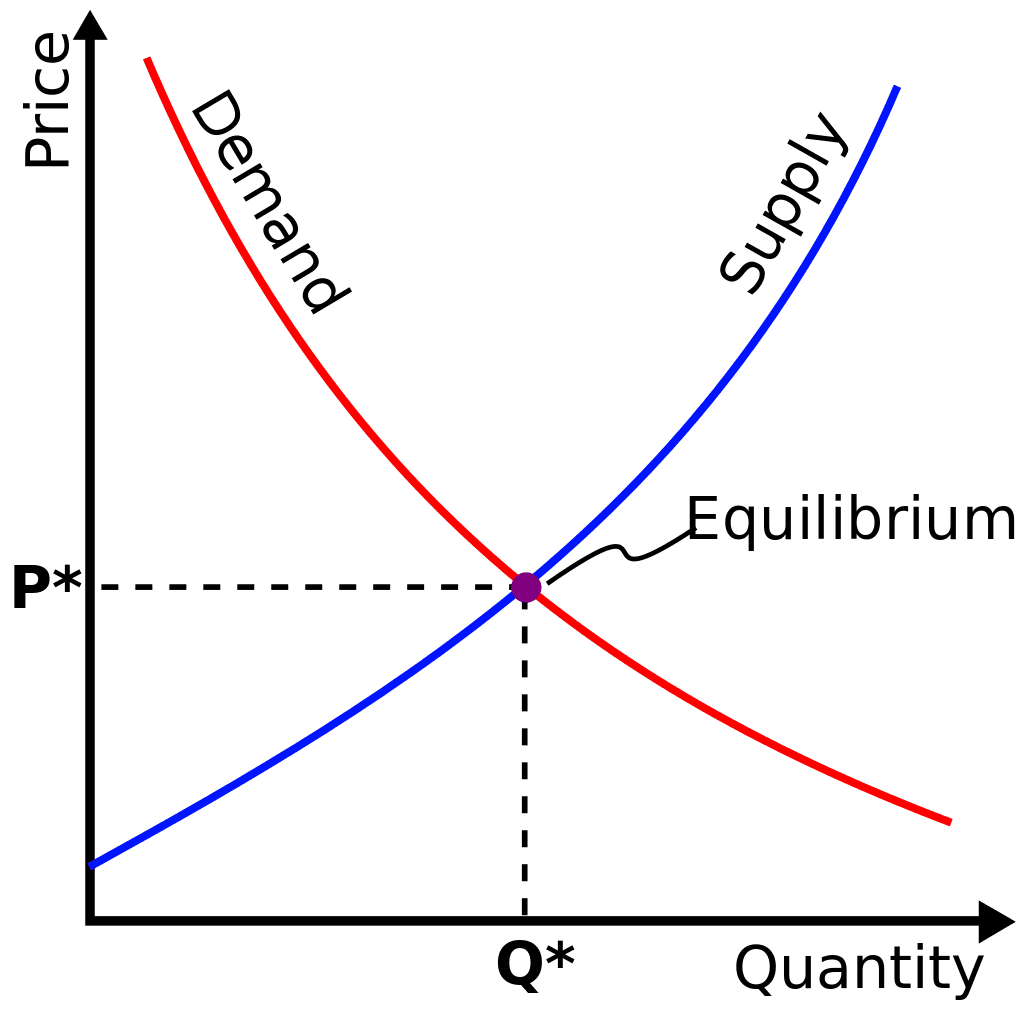 You flip it over and there's a lot of money that needs to be lent and there aren't very many borrowers. Everybody is dropping their interest rates offering free toasters, we'll pay you points …
Robert: Or lowering their standards.
Russ: Or lowering their standards trying to get more people to borrow. We've been in a very, very, very accommodative scenario where there has been a lot of money pumped into the market, specifically the goose real estate.
And largely it's done that, you have a lot of prognosticators out there saying, "We are in a bubble and the bubble is about to burst." In some markets I suppose you can make that argument because a bubble is when the incomes that need to debt service the mortgage don't go up as fast as the payments do.
In other words …  and that can happen because the rates adjust but … If the load of debt just gets so high that that monthly payment gets to be too much, even if it's a fixed rate based on how fast incomes are rising, you are going to hit a plateau where people just can't borrow anymore, unless either the rates come down or their incomes go up. Well, nobody is running around saying that incomes are going up at any substantial level.
Now, the Fed says they think that's going to happen. So, part of the effect of the mortgage industry is what's going on with incomes. Supply and demand in what we call capacity to pay which comes from income.
We're In New Territory
It used to be anyway that when the stock market was hot, money would come out of bonds, people would sell their bond positions and they would go into the stock market to participate in the growth. That would make less money available in the bond market which would mean less money available to lend, which means that rates go up.
Typically, when the stock market goes up, rates go up. That's the way it used to be. Post crash that changed. Pretty soon bonds were able to go up, which meant interest rates went down and stocks were able to go up. That didn't seen to make sense based on the old rules but it made a ton of sense when you realized the market had been flooded full of money.
Robert: How much quantitative easing and money printing and the money had to go somewhere, the squish factor. When there's more money injected and you squeeze your hand around it, where is it going to come out? We don't know. It's going to come out somewhere.
Where it didn't go is into the hands of businesses and even into real estate investors hands to go do something with it. A lot of that money got stuck.
Russ: Yeah, the money that did end up in the real estate space went in through hedge funds who bought for all cash and didn't even use mortgages. You've had that … I'm not going to call it a distortion, but it was definitely a new factor that didn't exist in real estate 15 years ago.
Robert: Add that you have the knee jerk reaction of lenders and rightfully so of all the crazy loan products that they got stuck with in the downturn, and all the defaults, and all the foreclosures and all of that meant that the lending standards increased.
It became harder and harder and harder to get a basic consumer loan. Even if you had a good job and good credit. More hoops. More Federal regulations. More state regulations. Harder to get a loan even though you can say interest rates are low and it's an affordable time to leverage, not everybody could get a loan.
Challenges Force Ingenuity And Create Opportunities
Russ: Historically, the last time this happened was after the savings and loans collapse which is only the birth of creative real estate. If you really think back and you go back and you look at the history of real estate in modern history anyway, in terms of creative finance, a lot of that was birthed when we had those ridiculously high interest rates in the wake of the savings and loan crisis.
Robert: Of course, see, people figure it out. When there's a challenge it also creates an opportunity. When interest rates went to 18, 19, 16, pick a number, when interest rates were like that you got creative. You figured out a way to make it happen and there were all kinds of crazy fun interesting ways that the folks did that. A lot of that has continued on today in various formats.
Russ: That was really the birth of the non-agency lender, the brokerage channel about 30 years ago and it grew to where it was originating three quarters of the loans, the real estate loans in the country.
Robert: And if you have a tin foil hat, this is where you would put it on and say, and the entire meltdown was orchestrated to remove that channel, but we are not going to go there.
The Impact On The Mortgage Industry
Russ: Yeah, we definitely had some people in the mortgages who felt that way. I was in that channel, and I got wiped out as a result of it. So, I know exactly how that felt like, but, whether it happened on purpose or whether it happened by accident, at the end of the day, it happened.
The role of the government and government lending came back. Well, if you've been paying attention, you are seeing more non-agency money coming available, more private money coming in. More money has been printed. More money is looking to get into the mortgage space. So, coming back to rates.
Now you've got the agencies who are subsidized, right? That's why Fannie and Freddie keep losing money more often than not. Sometimes they make money but more often than not they lose money. They are a subsidized rate. They have access to money cheaper because the interest rate on a mortgage is based on risk.
When you are lending money, buying a mortgage bond, if I'm buying a mortgage bond issued by Fannie or Freddie, I had prior to the crash and implied the government guarantee but not an overt government guarantee. Today, I have an overt government guarantee.
Robert: I'm not sure that's any better.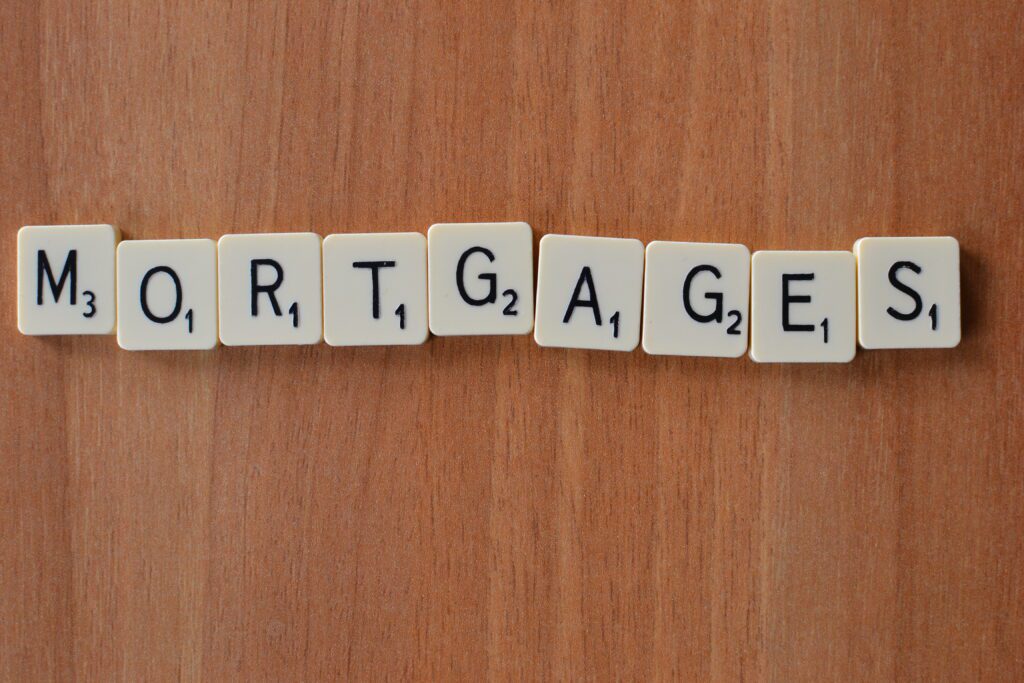 Russ: Which means it's less risky. Which means that I will accept the lower interest rates. When I don't have that overt guarantee, if I'm another provider of funds in the marketplace, I have a higher cost. But, I may be able to compensate for that with more efficient operations or whatever. So I go in and I try to compete, but I also may compete a little bit off to the fringe. We are seeing more of those non-agency players come back in and begin to compete.
Robert: By the way, on next week's program, you are going to meet one of those folks. You are going to learn a lot about these new loans that are available to real estate investors, including the fact that you can basically forget about getting Freddie and Fannie'd out today. There's a lot of new alternatives, excited to talk about that next week.
Russ: Yeah, a lot of people are motivated to see people be able to finance real estate. We've always made the argument that the powers that be, whoever they are, whether it's government, politicians, banks, private industry, the largest trade association in the country is the realtor organization.
You look at all of that, you say, "There are so much political and financial benefit to seeing real estate get propped up, even if it has a problem," like it did. It just had the biggest problem ever in 2009.
You see everybody rallying around and if you are willing to wade into the mess, you actually can make a lot of money. A lot of people made a lot of money coming out of 2009 and there are some of us that are sitting around looking, "We hope this is a bubble. We hope this thing pops. We hope that this quarter point interest rate increase actually pops it a little bit and some of the prices will come down," because the rents probably will not come down as far as the prices will.
If that happens and money remains cheap and we get to go in and purchase, we'll actually get a chance to scoop up some bargains. That's obviously what everybody is hoping for.
Robert: Before we are done today, we'll talk about some of the strategies that you might consider given what's happened.
Mortgage Interest Rates And What to Watch
Russ: Yeah, so in terms of the interest rates themselves, obviously mortgage interest rates are going to stay very low. If you really want to get some idea about where they are headed, I would pay attention to the 10 year Treasury bond.
That's really the epicenter of where risk pricing is in the debt market, at least as far as mortgages are concerned. If you can imagine the 10 year bond yield at the center of a bull's eye, then each concentric ring out is a little bit more risky. And you could make the argument that real estate is just slightly more risky than the government bond. So, there's going to be a little bit of a spread.
You can go further out all the way to another topic that's been quite a bit in the news lately – junk bonds that are way out in the outer rings, because these are basically poor credit corporations that are borrowing to fund maybe negative cash flow operations, like we were talking earlier about the oil companies.
And they're high risk, high rewarded investments. If you make that loan and you get it right meaning I buy that bond and loan that money company and they pull themselves out of the fire, they owe me a lot of money. I can do real well.
But, the flipside of that is they could completely default and then I get maybe pennies on the dollar if I'm lucky in a bankruptcy proceeding or whatever.
So, mortgages tend to be very near, and they are the beneficiary if you will of the flight to quality just like bonds are. As people get nervous about all the gyrations in the economy, they jump into treasury and the dollar which is why both the dollar has been strong and treasuries have been strong. That pushes yields down. When people are bidding up the treasury bonds, bidding up the price to buy them, the inverse of that is you are bidding down the yield.
I would say that if this quarter point raise creates uncertainty in the market, and clearly the stock market is not liking it. It liked it the first day, maybe that was plunge protection team trying to create a PR move, but since then, hasn't liked it so much.
If that trend continues and people will start looking for safety, you are going to see them move more and more into bonds. If that happens then you are going to see to see those 10 year yields begin to come down. That would be reflected in mortgage rates.
Personally, and I'm hardly a genius at this, but I've been watching these markets for a very, very long time, I really don't see mortgage interest rates running away.
Does that mean you should run around and use adjustable rates? I don't think so, only because the chances of them going up substantially versus the chances of them going down substantially, I think you have a greater chance of them going up substantially just because of where they are at.
They are so far near the bottom right now, why take a chance, right? Because if all of a sudden the credit market sees up or we get a big boom of inflation and we have to raise interest rates real high to cool it off or everybody runs out of bonds because bonds are losers in an inflationary environment. Everybody will be running into stocks and other places, money would be coming out of the bond market, then the bond prices will go down, bond yields will go up more, mortgage rates will go with them.
That's the way it works, again, these markets are managed, manipulated, whatever you want to call it. They don't always act the way they are supposed to act, at least in the short term, but if you watch them over the long term, usually the market behaves as you would expect it to do. But you have to just look at it over the longer term.
Robert: We are talking about how the Fed rate increase hike is going to affect us as real estate investors, more when we come back.
How The Fed Rate Increase Impacts Real Estate Markets And Tenants
Robert: We are talking about the recent hike of the interest rate, and it's really a range of interest rate that the Federal Reserve has come out after all these years of no change and said, "We're going to raise it, we are going to raise it, we are going to raise it." They finally did and there has been all kinds of market reaction to that.
Russ: Yeah. This really affects financial markets a lot more than it does at least directly real estate markets, but then again it affects the way banks and corporations behave which ultimately will affect real estate investors. Those are all things that we need to be concerned about.
Robert: One of the things is, as we look at real estate investors, I'm looking at any change in the marketplace, whether it is, like we talked about the price of oil, some of that is good, right? My tenants can now afford rent if gas cost them less.
At the same time, if my tenants have jobs in those industries, they could be at risk. Part of what you do is you look at which tenants are being affected the most by any change you hear about and are those tenants, if they are your tenants going to be able to pay. The durability of your rent is a thing to consider in any news event.
A Strong Dollar Making An Impact
Russ: Yes, you obviously need to stay focused on what's going on in your regional economy, your local economy because that's where you are living.
The only exception would be … We talked about farm land investing. If you are investing in farm land, it's maybe less important that you get the geography right except for the quality of the crop. But, what you are really interested is getting the commodity right and then it can be shipped anywhere in the world. Commodities in general right now have been suffering, and that has been a direct result of the strong dollar.
Think about this. If you have a local economy that is commodity dependent, we've been talking a lot about oil and gas. But, it isn't just oil and gas, it's any commodity. Minors our laying off right now. If you are in a mining community, coal, copper, zinc, if you are in lumber, there are commodities right now that are being hurt because commodities are priced in dollars and the dollar is getting stronger.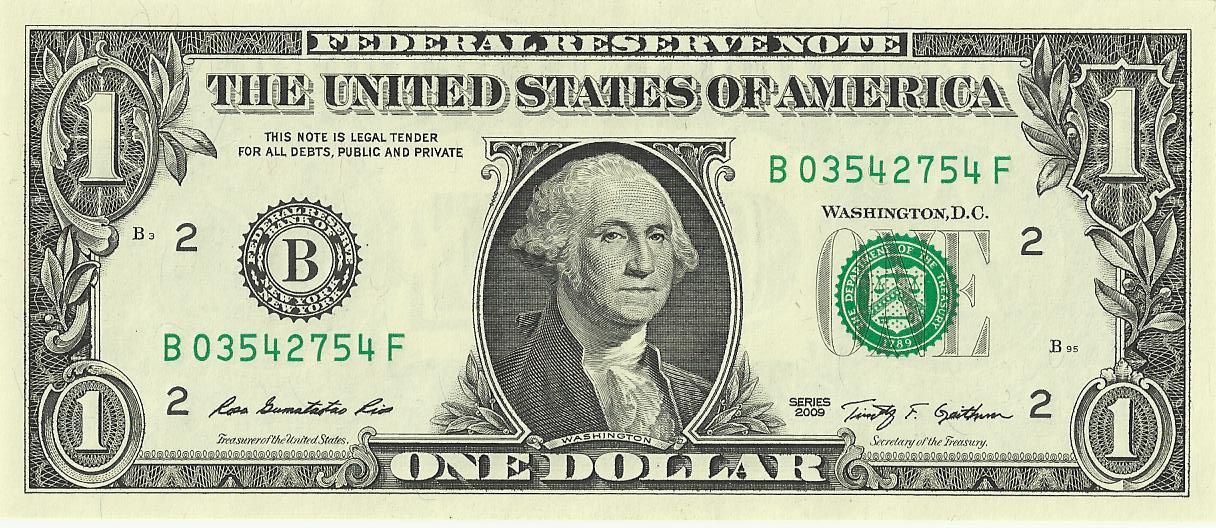 The dollar is getting stronger, not just because of the quarter point rise, but it's also getting stronger because when the Fed does this it actually creates difficulties in the emerging markets. This is where your head is going to explode.
Robert: Follow along here, it's not that difficult to grasp, but you are going to have to think a little bit.
Russ: I'm not going to profess to be an expert in foreign exchange and currency markets, but I've been paying a lot more attention to them lately because the last time that Janet Yellen did not raise the rate in September, she said it was because of what was going on in emerging markets.
The concern was that the dollar was getting too strong relative to emerging market currencies. When emerging market currency or any other country's currency goes down, it makes their exports less expensive for their foreign customers to buy.
It's like you lowering your prices and being more competitive on the open markets. Conversely when your currency gets strong, then it makes your product less competitive in the global market.
Robert: With a strong dollar right now, there are some good things about that, the challenge is exports of the US become expensive to other places.
Russ: Right. If your local economy is being largely driven by a company that does a lot of exporting, especially when it's doing exporting to a country like China who has been on a little bit of a decline, and on top of that, they have been devaluing their currency, the Yuan in relationship to the dollar, it means those dollar denominated exports from the United States trying to be sold into China or other countries are now more expensive which means it's harder for the US company to compete.
It's one of the reasons why a lot of the US companies who are selling abroad don't necessarily like a strong dollar policy. Now, the good news is that the dollar is able to buy the more labor, the dollar is able to buy more land or capital equipment or whatever in the markets there're in.
Robert: Quick aside, right now is an excellent time in certain foreign real estate market to be an investor in real estate. There are sales because of the exchange rate and we look to exploit when those things happen either way. So, again, a strong dollar isn't a bad thing necessarily it depends on which side of the equation you are on.
Russ: Coming back into an interest rate rise, creating a strong dollar, a stronger dollar and now a stronger dollar creating pressure on commodity prices downward which we are seeing. And again, we've talked a lot about oil but other places.
Australia and Canada are two countries that have been okay places to invest in, especially Australia over the years, but now they are suffering. They are suffering partly because the Chinese economy is down and Chinese economy has been the largest consumer of commodities in the world.
With that demand down, those sales are down. And on top of that, the dollar value of the sales is down because the commodity's prices have gone down in dollars.
Again, it kind of makes your head want to explode, but if you just spend time thinking through it, it is logical. And if you start to pay attention to it little by little, it will start to make more and more sense. Then you just have to keep following the path all the way back to wherever you are invested.
We have listeners all over the world. We have people listening to us in Canada, in Australia, in Hong Kong, in addition to in the United States and many other countries. A lot of you are on the other end of a strong dollar. You are on the end where it takes more and more of your local currency to purchase the dollars you need. In many countries, real estate sales are denominated in dollars, not the local currency for this very reason.
Robert: Good point.
Russ: Because it's more stable currency. Now when you go to buy, it's going to cost you a lot more of your local currency. So, as an American, we can come in using our dollars and purchase your assets and get more for our money, whereas the reverse is true. If you are there and you are trying to purchase real estate competing with Americans coming in with dollars using your local currency, you need more of it.
And so as you are thinking about all of this, especially if you are an international investor, you need to be thinking about the role of the dollar in your local economy and the relationship of your local currency to the dollar and how that could that affect both the price of the real estate but also the jobs that might support the people who are going to be using the real estate.
If you are in a resort community it can be good, because now you get strong dollars coming into the resort community and you are doing well.
If you are in a community where maybe it's local industry and they are trying … And their biggest customer is the United States and they are trying to sell, that could be okay, because they are going to do well.
If you are there and you are trying to sell something that's going to be denominated in dollars, now you are going to have a problem. So, talk to the people who you know who are in these different businesses and begin to understand what it looks like through their perspective.
I think one of the best things you and I are able to do Robert is we get to travel around a ton. We get to talk to a lot of different people who look at the problems and the challenges and the opportunities through different lenses. And then we can begin to take all those little pieces of the puzzle and put them together and get a broader perspective. In fact that's the Summit coming up at the end of February. We get a chance to do that.
We get probably 100, 120 investors from all over the world, they come in, we sit down we have these conversations like, "Okay, what's life for you like now that the dollar has gotten so strong. What's that doing for you in your local economy and how does the Fed …" Because everybody around the world is watching what the Fed is doing, it's not just the United States is fixated on it. It's everybody because it affects everybody.
The dollar is the global reserve currency. And even though it's diminishing in its role, it's still the big horse by far and away. Anything the Fed does affects the value of the dollar globally which affects every man, woman and child on planet earth that conducts business in any way, shape or form. It's very, very important for you to pay attention to it even though it's a little bit of a brain strain.
Join Us On The 14th Annual Summit At Sea
Robert: Well, what's great about being on the Summit this coming year is the fact that we'll be able to have those conversations with Mr. G. Edward Griffin who wrote, 'The Creature From Jekyll Island', a wonderful expose on the Federal Reserve. Great, great book, great, great man.
Robert Kiyosaki who certainly has his mind all over economics and just to hang out with that guy is brilliant. We are going to have an owner of a bank and a gold expert.
We've got lots of great people coming and of course we'll talk oil because oil is in the news. Oil is going to affect us in real estate in a lot of different ways.
Join us there's a few cabins left for the 14th Annual Investors Summit at Sea. Get all the details on our website at RealEstateGuysRadio.com under summit.
When we come back we'll talk more about things you can do in light of the new Federal Reserve move. You are tuned to The Real Estate Guys radio program. I'm your host Robert Helms.
Learn How To Raise Money For Bigger Deals At The Secrets Of Successful Syndication
Welcome back to The Real Estate Guys radio program, thanks for tuning in to the show. If you've ever thought about doing bigger deals by raising money from other investors, then you owe it to yourself to come out to The Secrets of Successful Syndication that happens January 29th and 30th in Phoenix, Arizona.
The amazing Ken McElroy will be there, Attorney Mauricio Rauld and a great, great cast of faculty, including a couple of new folks this time around. To get all the details at realestateguysradio.com under events.
More And More Renting Households
Talking today about how the Federal Reserve rate increase here is affecting real estate investors. I think the main thing to focus on is where is housing going, where is affordability going, where are tenants going?
The good news … We'll cover this in more deep down next week. I know we keep teasing next week's show but before we are done I'll tell you why I'm excited about the four at least guests we'll have next week, is that, there are more and more renter households.
More people today than in a long, long time are renting. They are choosing not to or they can't afford to own or they can't get loans. So there's more renters.
That bodes well for real estate investors. Interest rates continue in spite of this, uptick from the Federal Reserve continue to be great. Again, next week we'll learn about some loan programs that aren't dependent on your credit, which is fabulous. So, all in all, not a bad time to be in the real estate investing business.
Pick The Right Markets
Russ: No it's great. The key is just to make sure that you pick rock solid markets and diverse markets. The things we preach about here all the time.
You know you want to have those wide variety of the diverse drivers. You don't want to be in the one trick pony town where it's all about the one industry or the one company.
You need to make sure that you are diverse and then invest in the bread and butter properties. Invest in things that people will always need that aren't fads, that are affordable. Think about your macroeconomic considerations within the scope of maybe a state and it being job friendly, aggressive …
Robert: Or tax friendly.
Russ: And tax friendly. Those are things you've got to watch the big baby boomer demographic. You need to watch what the millennials are doing because they'll begin to give you some indication to what they are thinking and where they are moving.
Keep An Eye On Bond Markets And Stay Liquid
I think that it's important to pay attention to the credit markets right now because … Especially like … I don't know if you saw this Robert but a couple of big bond mutual funds basically blocked their investors from being able to liquidate. The idea of a mutual fund is, you are able to go in there and get your money out whenever you want. It's highly liquid.
Robert: Right, I can sell, I can buy into it, it's liquid.
Russ: We teach our syndicators, don't ever do this which is exactly what these bond funds do and that is they invest long but they have this mismatch maturities where they are giving you basically demand, like a demand deposit but they are making these long term investments.
Well, if they have too many people coming who want their money out they have to begin to sell these assets at whatever price they can get. The problem is when too many people get spooked. This is always the danger in paper markets, when you can move in and out.
Too many people get spooked, then everybody comes looking for their money and it's just like a run on the bank, the only difference is it's run on a bond fund.
This is what blew up the financial crisis in 2008. This has the potential to do it again. You definitely want to be watching that. Everybody is paying more attention to it now. You want to be paying attention to that. Use financial structures that you feel very comfortable with being stuck within the long haul.
Don't get penny wise and pound foolish. Don't think, "Oh, I can save an extra $100 a month if I use this super teaser rate deal," when the probability is rates are on their way up, not on their way down. I would be very, very careful about that. Some people will use these balloon payment loans where it's 30 year amoritized, so you get a low payment but it's all due in five.
Robert: Meaning that in five years you have to refinance it?
Russ: Yeah, you either have to refinance or sell and that's all predicated on the value still being in the property, meaning that you can still qualify, or there's lenders out there.
Back in the day when condo hotels were all the rage, a lot of these developers' projects were all predicated on your take out buyers, the people you are going to sell the finished inventory to having access to credit markets that would finance those purchases. When those loans went completely away, then there was no liquidity and these developments failed.
Things can change. They start in the credit markets.
Most real estate investors aren't trained and don't really pay attention to the credit markets. I think big picture lesson from 2008 that we've harped on for years now is savvy real estate investors got to pay attention to these credit markets.
When the big elephant in the room, the Federal Reserve comes in and finally after nearly 10 years actually begins to move the rate, you have got to perk up. You've got to pay attention, because the last time they did this was 2006. They went into an aggressive rate hiking cycle and it led directly to the crash. This time they came out with a much more metered or muted languaging.
Robert: But they did also talk about gradual increase over time, this has definitely set the stage for more small increases. If you just step back and look, that means it's probably an excellent time to make sure your financing is in place. Is it long term, if your strategy is long term? If you still have properties that you haven't re-fied, now is the time to take a look back.
You'll definitely want to pay attention to the next week's show because of that. Real estate and these markets move slowly, and overnight reaction is not the ultimate reaction. Your mission is to pay attention now more than ever before, you better be paying attention.
Russ: And really know your demographic. Know where their money comes from, not just that they have income or they've had a job for a couple of years, but what industry they are in, who their employers are, who the major employers are in the area?
They may not be the people you are renting to directly but you may be renting to people they do business with. They may be an engineer or a scientist or whatever that is a home owner, but they do business with the guy at the laundromat. They go the restaurant. They are getting their car done. They are doing business with the local merchants, and these people are the people that you are actually renting to.
Without these primary people in the marketplace, those jobs go away. Pay attention to that, because, again, the markets are fragile … My estimation anyway, I think the markets are fragile right now.
Even though things are booming, things that boom can dry up in an instant when people get spooked. The evidence that these big mutual funds had to shut down not one, not two but three of them. The first time I read about it, it was only the one. Then it was another one. Then it was another one. If that's a trend that continues, you could begin to see bond markets lock up.
When this happened in 2008, it all unraveled very, very quickly. If you've got credit lines out there that you are counting on for liquidity, I wouldn't do that. That would make sure I have some real cash on hand, so that if things tighten up you do have some liquidity that isn't a credit line.
Go Out And Make Some Equity Happen
Robert: One of the big differences between our show and a lot of real estate shows is we spend some heady time in the clouds talking about broader picture, economics.
To make up for that next week it's all about single family houses. We've got a bunch of great guests next week and a lot has changed in the single family marketplace, including financing. You are going to learn next week about some great alternative financing that real estate investors should be excited about.
Until then, it's the most wonderful time of the year, make sure you are given big hugs and high fives to the people that matter in your life, and let's all get excited for a new year which is coming before we know. Until next week, go out and make some equity happen.
---
Listen on YouTube
Want More?
The Real Estate Guys™ radio show and podcast provides real estate investing news, education, training and resources that help real estate investors succeed.
Getting into a long-term relationship with a market is a big decision.  It's important to take time up front to consider if you're truly compatible with each other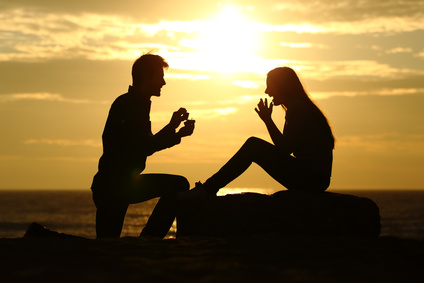 Do you have similar goals and personalities?  Common friends and values?
If things change or don't work out,…do you have a plan to move on without too much damage?
In the studio to to discuss how to pick a market that suits YOU:
Your real estate relationship counselor, host Robert Helms
His long term temporary co-host, Russell Gray
In last week's show we talked about the importance of your personal investment philosophy.
Knowing yourself, what you want, what you don't want, what you're willing to do…and not willing to do…are all part of being able to recognize what makes a "good deal" for you.
But that's only part of the equation.
In Part 2 of this series, we turn our attention to the art of personal market selection.  And while there are some practical, statistical components…market selection is also highly personal.
Our experience is that markets…like beers… have personalities.  If you, like us, have occasion to travel far and wide (and enjoy a few frosty brews along the way), you know exactly what we're talking about.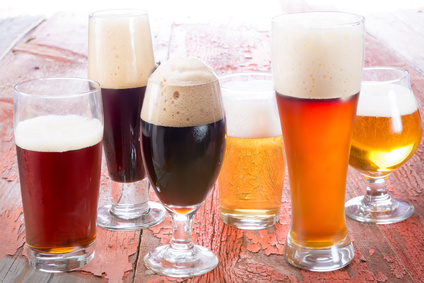 New York City has a completely different vibe than Jackson Hole, Wyoming…which is very different from Las Vegas, Nevada or Detroit, Michigan…not to mention someplace like Tijuana, Mexico or San Pedro Town in Ambergris Caye, Belize.  They're all different.
And while people, culture and customs all play a part…it's more than that.  At least when it comes to real estate investing.
So how do you evaluate a market for compatibility with your personal investment philosophy?
As we often say, if you want great answers you must begin by asking great questions.
So here are few questions to ask yourself and to research when you're looking at a market.  And again, all of these are against a backdrop of your already established personal investment philosophy.
Where is the market in relationship to you and how far and frequently you're willing to travel?
The most financially appealing market might be completely wrong for you if you're not willing to put in the time and effort to go there, learn it, build a team, and visit from time to time to keep things running smoothly.
Even a great market can't save you from neglect.
What kind of people are in the market?  Are you a cultural fit?
We can't over-emphasize the importance of relationships in this business.  If you aren't comfortable with the people in a market (or vice versa), it's hard to build the relationships you'll need to be successful.
Is the market headed in the same direction you are?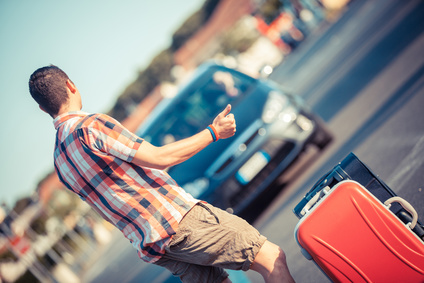 Some markets are "emerging"…that is, they are going from small to large.  It's a steep curve and requires some faith, vision and patience.
But immature markets (like people) can have issues.
They aren't as sustainably liquid.  In other words, if whatever is driving the growth slows down (think North Dakota) you might find it difficult to get out clean when it's time to end it.
Some markets are in decline in the macro, which can create unique opportunities for the savvy investor.
That's because inside a declining market, people are moving around.  Some neighborhoods and property types will be winners, while others will be losers.  In other words, the decline isn't spread out evenly.
And if you're looking for bargains, a declining market can be a bargain hunter's dream…especially if the decline is temporary and you're effectively buying the "dip".
Do the supply and demand dynamics favor your investing goals?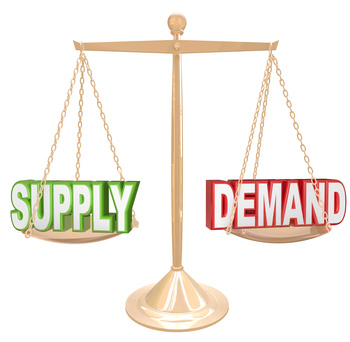 If you're in for maximum long term appreciation (growth above inflation), then a strong local economy with a permanent restriction on the increase of supply is a match.  Places like Silicon Valley, Washington DC or even pockets of the Dallas metro come to mind.
On the other hand if you're looking for great cash flows, you might decide a working class market like Memphis makes more sense.
Of course, "markets" are more than just geographic.
People, or demographics, are "markets" too.  We've talked alot about the baby boomers.  The even bigger wave of millennials will surely be a hot topic for decades to come.
And that's just age.
There are financial demographics….affluent, middle-class and low income…and lots of iterations in between.
And that's just the residential demographic.  There's also the commercial demographic…including small business, corporations and retail.
Whew!  There's a lot more to "market" selection than most investors realize.
"Markets" are also property types.
Even "housing" can be comprised of single-family, small multi-family, large apartments, condos, town homes…even mobile homes.  And then there's commercial, industrial, agricultural (yes, you can own and rent out farmland), retail…and special use (billboards, cell towers, assisted living, etc.)
They ALL have unique characteristics.  And as you might guess, you can't be expert at all of them.  At least not at the same time…and not right away.
When you think about all of the different opportunities it can be exciting…and overwhelming.  
But as you look at markets in the context of your personal investment philosophy, your focus will narrow.
Once you've identified some interesting prospects, you can do some research…and maybe even go out on a few "dates".  It's one of the reasons we've been doing market field trips for the last 15 years.
We have our favorites…and we're generally faithful.  But it's always fun to go out and shop around.  The worst thing that happens is we have fun, learn something and meet interesting people.
Sometimes we find a new love.
In all cases, it's always good.
So if you're on the front end of your real estate investing career…or you're at a place where you're looking to move into a new market or two…listen in to this episode…and then get out and explore!
Listen Now: 
The Real Estate Guys™ radio show and podcast provides real estate investing news, education, training and resources that help real estate investors succeed.
Real esta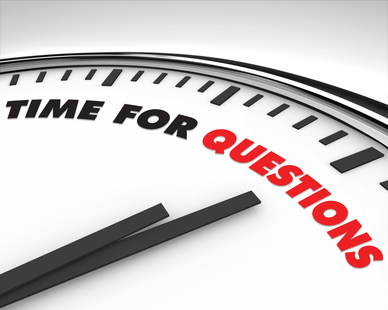 te investing isn't as simple as it used to be.  At least not judging by the kinds of questions we're getting from our listeners!
Back in the old days, you just bought a piece of property and rented it out.
Sure, you needed to pick a good neighborhood and tenant, and you'd want to pay attention to interest rates so you could refinance if rates dropped.  But other than that, real estate investing was about as exciting as watching paint dry.
But over the last couple of decades, real estate investors have added things like Fed policy, global warming, mortgage derivatives and currency wars to their list of worries…just to name a few!
That's why we're here.
While you're busy with your nose to the grindstone at your day job…or scouring neighborhoods looking for just the right property to place in your portfolio… The Real Estate Guys™ are traveling the world attending conferences, interviewing experts, touring markets and sitting full lotus meditating on macro factors affecting you and your real estate investing.
In the studio, a trio of posers going to the mat for you:
Your guru of gab, host Robert Helms
His half-crow co-host, Russell Gray
The Godfather of Real Estate, Bob Helms

As always, for this episode of Ask The Guys, we ask Walter to fly down to the mail room and rummage through the email bag for some likely candidates.  We don't use everything Walter pulls out, which sometimes ruffles his feathers, but it's always great to have lots to choose from.
So before we dive in to this batch, we invite YOU to add your question to the pile.  Who knows?  Maybe YOUR questions will be selected for the next episode of Ask The Guys.
Should I Accelerate the Payoff of My Loan?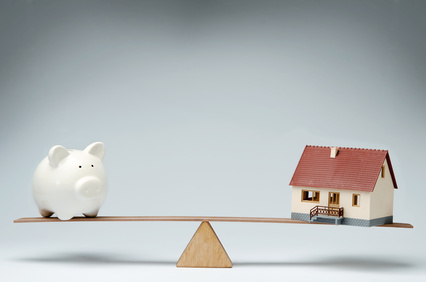 What a great question!  The short answer is…it depends on your personal investment philosophy, objectives and strategy.
Here's what we mean:  Paying down the loan is like making an investment.  You're essentially investing your cash to save the expense of the mortgage.
So if you're paying down a 5% mortgage, from an ROI perspective, it's no different than buying a 5% dividend paying stock or making a 5% interest loan to someone else.  Make sense?
Of course, you'll want to consider other factors like risk, liquidity, tax breaks, control, impact on borrowing power, etc.
Look at the total impact of the loan pay down and compare it to all your other available investment options.  If paying down the loan is the best investment available to advance your goals and fits your investment philosophy, then do it.
We're guessing you'll usually find a better investment.
What Metric Can I Use to Know if I Should Keep a Residence as a Rental?
Another great question!  You guys are so smart.
The big two metrics are cash-on-cash and internal or total return.
Cash-on-cash is about how much cash flow you get back each year divided into the amount of cash you put in.
So if you have $10,000 a year coming back to you on $100,000 invested, you have a 10% cash-on-cash return.  Cash-on-cash can be BEFORE tax or AFTER tax.  And it's usually a good idea to look at both.
Total return takes into account amortization (equity build up from the pay down of the loan) and appreciation (the increase in the value of property over the price your paid).
Of course, you don't get this until you sell, so these are paper gains (unrealized) until the property is liquidated.  It's like when the stocks you have in your 401(k) go up in price, but you haven't sold yet.
In both cases, you simply need to calculate the return on the property you have versus other properties you might buy.  If the current property is better, keep it.  If there's a better investment, do that.
Of course, you need to take into consideration things like market trend, current interest rates (assuming financing is involved), transactional costs, and the hassle factor…just to name a few.
Will Tenants Pay More for Energy Efficient Properties?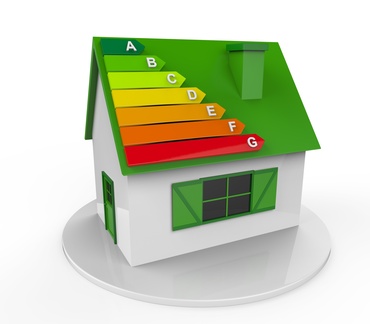 We're guessing some will.  But we're also guessing that most won't.  However, there aren't any empirical studies that we're aware of.
So we think that the best thing to do is talk to property managers and leasing agents in the particular market you're interested in.  Are they getting inquiries for energy efficient properties?  Are any properties in the area energy efficient, and if so, are they commanding extra rent?
Will Global Warming Put Entire Real Estate Markets Underwater?
Wow.  This is a hot topic over which there's been many heated debates.  Some claim the global warming is a very real threat.  Others say the argument is all wet.
The inconvenient truth is…we're not qualified to have an opinion.
With that said, the Godfather has heard a lot of claims about both man-made and natural disasters threatening mankind's economy, well-being and real estate.  In his seven decades of investing experience, nothing much ever came of it.
It;s not that the threats weren't credible or very scary.  They were!
In the 60's people were fearful of nuclear war.  Any major U.S.city, especially New York (financial center), Washington DC (government), Detroit (manufacturing…back when we still made things), and other major cities were considered to be on the short list of targets.
And how safe did Florida seem with the threat of nuclear weapons in Cuba?  We're not sure how long it took real estate prices to rebound in Hiroshima, but we're guessing it took awhile.
In the 70's, it was projected the world's oil reserves would be completely depleted by the year 2000.  A national speed limit of 55 mph was created. Laws were passed mandating fuel efficiency (we sure miss those American muscle cars.  And not only did gas prices skyrocket (we're sure this didn't have anything to do with shutting the gold window), but gas supply was rationed.
If the world ran out of oil, the prospects for real estate in Texas and other oil producing regions sure didn't look good.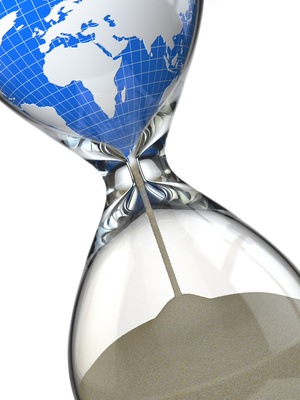 In the 80's, AIDS was thought to be on it's way to a modern day bubonic plague capable of wiping out tens of millions of people…especially in major metros like San Francisco, Los Angeles and New York.  Imagine the impact on real estate prices if there were suddenly tens of millions fewer home owners and renters.
In the 90's, the world feared the looming click over of the time clocks to the year 2000 would mean the catastrophic failure of the computer systems which ran key communication, transportation, financial and utilities infrastructure.  Think about the impact on rental income and real estate values if entire cities didn't have power or utilities for weeks or months.
We could go on (and on and on)…but you get the idea.
We're not making light of any of these threats.  We aren't smart enough to know how close to the edge mankind really came.
But Simon Black made a great point on his powerful presentation on the 2014 Investor Summit at Sea.  Simon reminded us that in spite of all the problems the world has faced, both real and imagined, that somehow…some way…mankind has figured it out.
So all we can say is that if global warming is real (and we aren't saying it is or isn't), if there's anything mankind can do about it, we'll do it.
But if you think that the threat is so real and irreversible that it threatens specific geographic regions of the world, then you should adjust your personal investment strategy to avoid those areas.
There are people right now who believe the U.S. dollar is in trouble.  In response, they avoid bonds and bank accounts in favor of real estate and precious metals.  Other people feel the opposite and keep collecting dollars in the bank as quickly as they can.  Only time will tell…
Is Real Estate in a Bubble and is Another Crash Coming?
We don't know and probably.
The answer to this could fill a book, so we'll try to keep this short and sweet.
Real estate prices are rising, but wages and employment are not.  However, population is growing and new home construction is inadequate to meet the need.  So while supply is shrinking relative to demand, capacity to pay (incomes and interest rates) aren't improving.
On top of this, up and down cycles are part and parcel of an economy…because economic activity is a reflection of human psychology.  So when things are good, people become irrationally exuberant and flood the hot investment with too much money.
Then, when everyone has bought all they can (the market is overbought), investors begin to sell to realize their profits.  This slows the upward pressure…or goes as far as to cause prices to fall (what pundits call a "correction")…and people (being people) hit the panic button and begin to rush to the exits causing an OVER correction.
This "business cycle" of turbulent ups and downs repeats over and and over.
Monetary planners attempt to moderate this turbulence by increasing and decreasing demand.  How? By hindering or empowering capacity to pay via interest rate manipulations (and…perhaps…allegedly…direct market manipulations).
In other words, when interest rates are low, it's easier to borrow to spend and invest.  When they're high, it's harder so less spending and investing happens.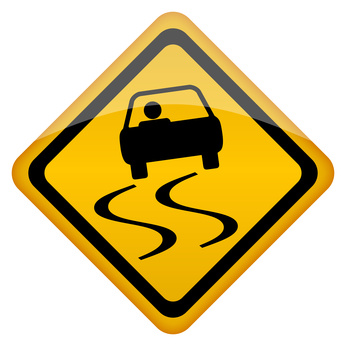 But in spite of best efforts and good intentions, the result of these manipulations is an exaggeration of the natural ebb and flow of the business cycle.  Like a panicked driver fishtailing on an icy road, each attempt to moderate the movement actually exacerbates it.
We think these cycles and manipulations are inevitable.  And attempting to time them to the precise top and bottom is a fool's game.
Better, we think, to accept them as normal and structure your deals to weather extremes.  In ideal conditions, you might not do as well as a more aggressive investor.  But when things get slippery, you'll stay in control.  Just like that prudent driver on an icy road is less likely to lose control than the guy who's only planning on sunny skies and ideal road conditions.
The bottom line is that a real estate bubble is mostly painful for flippers, short term speculators, and over-leveraged holders whose cash flow is too thin to weather a storm.  We know from experience.
Hope for the best.  Plan for reality.  And be patient because in real estate, time not only heals all wounds, but rewards the patient.
Listen Now:
Want more? Sign up for The Real Estate Guys™ free newsletter!
Don't miss an episode of The Real Estate Guys™ radio show!  Subscribe to the free podcast!
Stay connected with The Real Estate Guys™ on Facebook!
The Real Estate Guys™ radio show and podcast provides real estate investing news, education, training and resources that help real estate investors succeed.
The presidential campaign rhetoric is kicking into high gear.  Texas Governor Rick Perry says he's a job creation whiz.  His detractors say it's just dumb luck because he happens to govern a state with oil and gas under the ground.  But no one is denying there are more jobs happening in Texas than any other state.
Meanwhile, no one is talking about Jack Dalrymple.
Who???
Jack Dalrymple. He's the governor of the state with the lowest unemployment rate in the USA.  And he's the Governor of North Dakota.
North Dakota? Really??  Do you even know where North Dakota is? (Hint: It's just above South Dakota, if that helps.)
According to a recent article by the Associated Press, "Booming oil, agriculture and manufacturing industries have helped the state keep the lowest unemployment rate since November 2008."
Wow.  Oil, agriculture and manufacturing is the magic formula.  Who knew?
So what's the lesson for real estate investors?
Well, if you believe like we do, that the best tenants are those with jobs, then paying attention to what, where and why job are happening is obviously important.
In this case, North Dakota's experience is affirming what we've already come to realize:  markets with industries that are strongly linked to the geography are less likely to move off shore.  Oil and agriculture fit that bill.
So when you're researching prospective markets to buy rental property, pay close attention to which businesses are "primary" (pulling money in from outside the area) and how "linked" they are to the geography.  And of course, those businesses need to provide the kind of jobs that renters need.  Match your property choices and price points to what the employees of the local businesses can best afford.
If that all sounds like common sense, that's because it is.  But as the legendary football coach Vince Lombardi always reminded his championship teams, winning is matter of mastering the fundamentals.